Anyone who has been around for a couple of decades can remember a time when it was not as easy to be an LGBT person as it is today (though there is still progress to be made). Anyone above the age of say, 30 or so, can remember when it was not common to see LGBT people on the television screen or in magazines.
The last few decades have brought a lot of change, change that should by all means be celebrated. And people that should be celebrated. For their courage and willingness to put everything on the line in order to stay true to themselves, to bare their souls to the world, consequences be damned.
As one of the entrants on this list put it, "Attitudes change, but only because brave people…jump into the fire to make them change."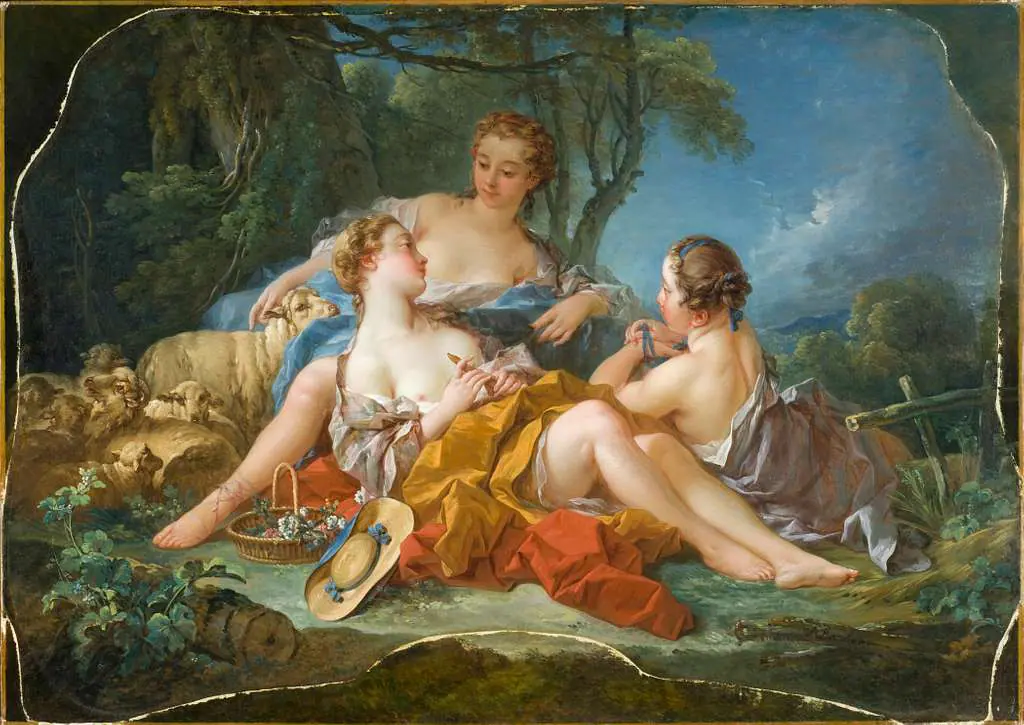 Here are 10 pioneering lesbian women to inspire us with their courage and awesomeness. Some we know from the screen – trailblazing actors and comediennes. Some we have gotten to know through their written words, words that leave us never quite the same again once we've read them. Some have taken a more direct approach toward changing the world through public office.
There are many more lesbian icons to discover than the mere 10 we have room for here, a testament to the progress that has been made toward equality for LGBT people. Consider this just a primer. These lesbian icons all have something in common in that they have in some way or another increased visibility for lesbian and bisexual women in all parts of the world, and have contributes something to LGBT culture. So let's take a moment to celebrate the amazing lesbian icons and honor them for the sacrifices they made to forge a clearer path for all of us.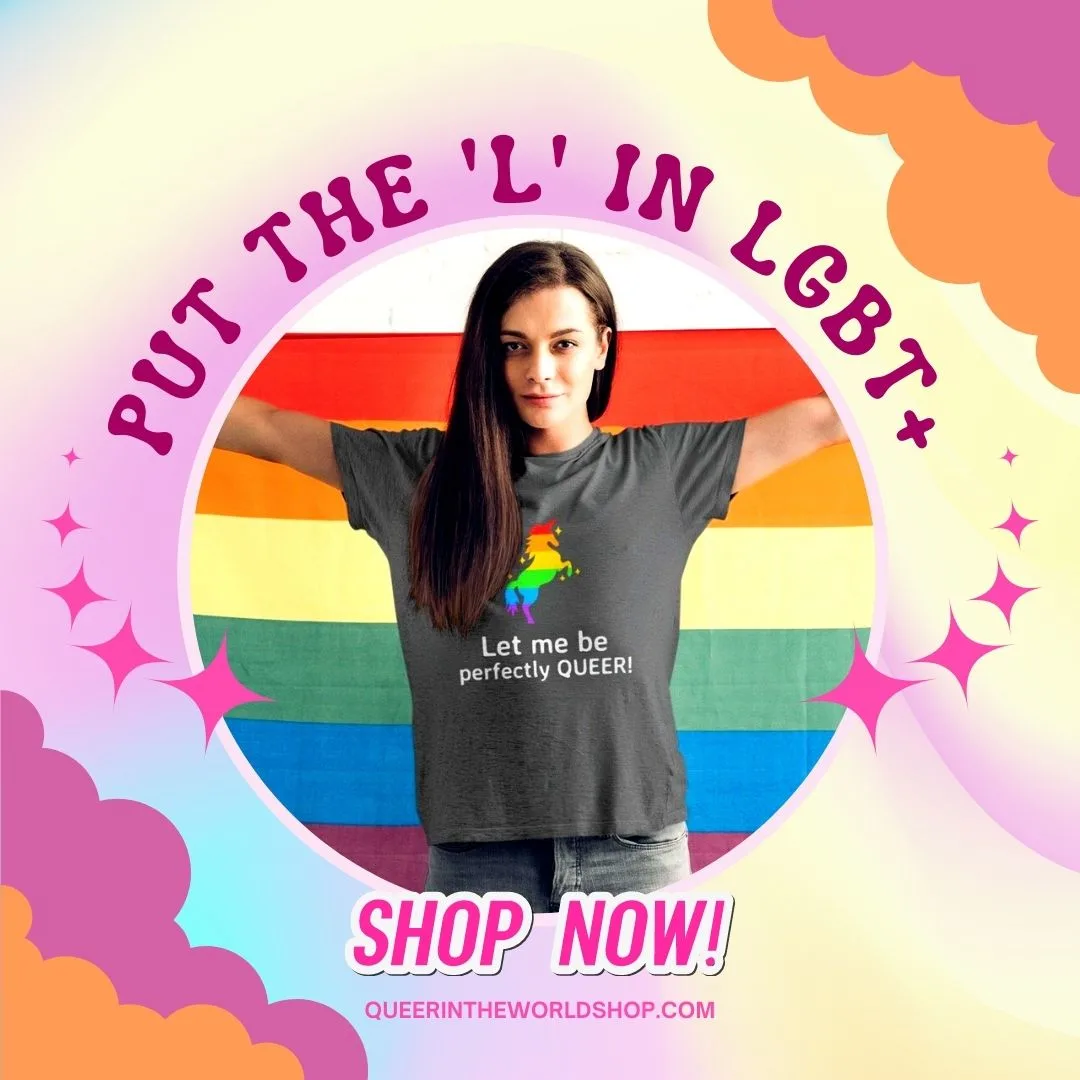 In this article we will cover...
Ellen DeGeneres
The American comedian, actress, writer, television host and producer, and voice actress is probably one of the most recognizable celebrities in the world. A longtime television fixture, Ellen DeGeneres first starred in her sitcom, Ellen, and has hosted a talk show named after her since 2003. Throughout her amazing career Ellen has won 30 Emmy Awards and 20 People's Choice Awards, and in 2016 she was a recipient of the Presidential Medal of Freedom.
DeGeneres came out as lesbian in 1997. Actually, her coming out was a sort of "double coming out" for both she and her semi-biographical onscreen character in a scene that is nothing short of brilliance. Looking back, the landmark scene was not only a television event but a cultural one as well, and one which a great many people have said was life-changing for them. Sure, there was some backlash (actually there was a lot of backlash, so much that it led to the show's cancellation) but the scene will forever be looked upon as an iconic moment in popular culture.
Since that time, she has been called "The most beloved queer person in the United States." There have even been Pew research studies – those polling both the general population and LGBT Americans specifically – that have indicated her as a leader when asked to name well-known public figures who have been important in advancing LGBT rights.
It is undeniable that Ellen DeGeneres has been one of the most visible LGBT public figures in America. And she has been out for so long now that it is scarcely an issue for most people. Though it wasn't like that when she first openly announced her sexual orientation amid a wave of vitriol from certain (though not all) media outlets. Still, DeGeneres kept smiling and went on with living her truth as her career skyrocketed. By being not only out, but so unabashedly, she has probably done more to "normalize" LGBT people in the eyes of hetero people than any other celebrity.
This is what makes her a lesbian icon worth celebrating in spite of the controversies she's endured along her journey.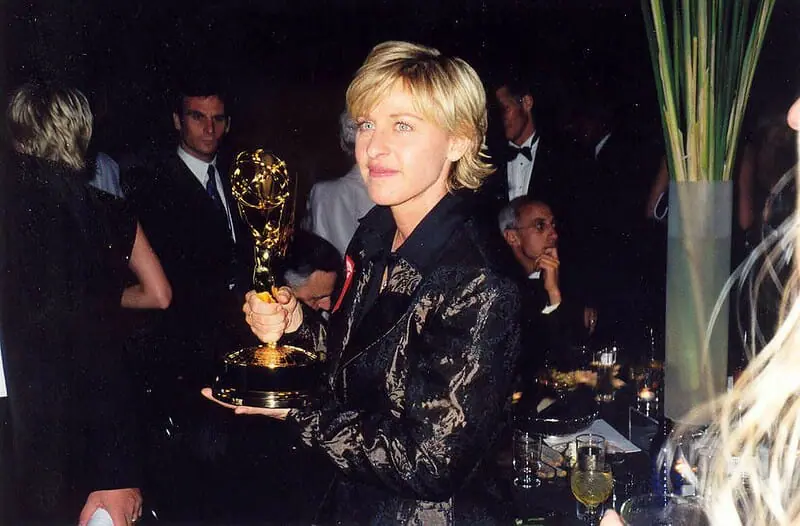 Kate McKinnon
The actress, comedian, writer, and Saturday Night Live alum is also an openly lesbian woman who has also appeared on The Big Gay Sketch Show, in addition to the Audible audio series Heads Will Roll (which has also featured Bob the Drag Queen and Queer Eye's Fab Five). She has appeared in many films such as Yesterday and The Spy Who Dumped Me.
The longest-tenured female cast member in SNL's 46-year history, McKinnon is perhaps best known for her many celebrity impressions, including those of her idol Ellen DeGeneres, whom McKinnon honored at the 2020 Golden Globes, naming DeGeneres as being an inspiration in choosing to be open about her sexuality. It was actually the first time McKinnon had publicly spoken about her own sexuality, though she had been open about it all her adult life.
Another SNL performance by McKinnon that captured the hearts of LGBT viewers was her collaboration with fellow queer icon Ariana DeBose in a sketch entitled "Sappho," whom you will recognize further on in our list. Without spoiling it, the sketch hilariously plays on a range of commonly held stereotypes about the lesbian experience. It is how her art intersects with reality that makes Kate McKinnon a lesbian icon.
McKinnon has also been outspoken when it comes to LGBT issues. Recently she appeared in a skit on SNL titled "Don't Say Gay, Sing It," in response to the state of Florida's so-called Don't Say Gay law. In the skit she mocks the newly-passed anti-LGBT legislation with wit, sardonic humor and bravado. It is this kind of courage and an unflinching willingness to call out prejudice that makes Kate McKinnon an inspiration worthy of celebration.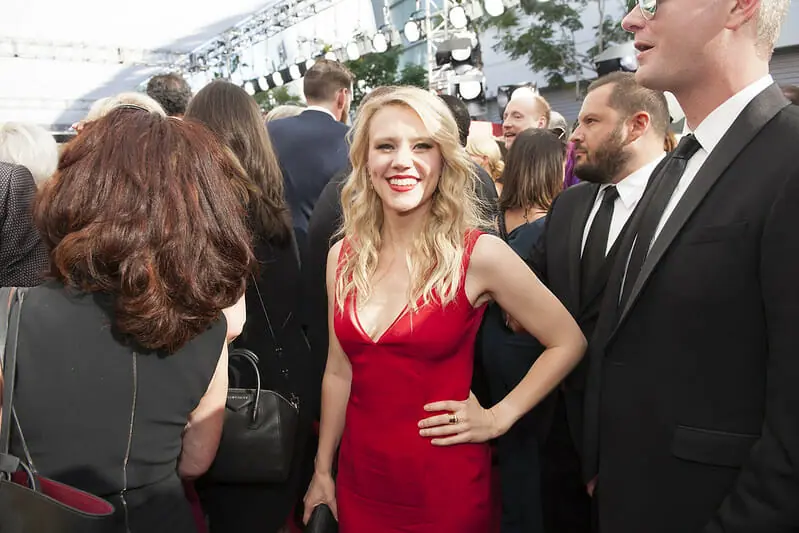 Rosie O'Donnell
Rosie O'Donnell is an American lesbian comedian, television host and producer, author, actress, activist and philanthropist, though she hardly needs any introduction. She is outspoken as an LGBT woman, both in her personal life as well as in public, and has never been shy about going toe-to-toe with anyone she finds herself at odds with. She has proven this on multiple occasions, most famously as with her 2007 feud with future president Donald Trump.
In spite of this O'Donnell has earned the moniker "The Queen of Nice" for her many philanthropic efforts over the years, most of which have been focused on children's causes such as O'Donnell's own Rosie's Broadway Kids. All told, Rosie has given away more than a staggering $100 million to charity.
As an activist Rosie has been an admirable champion of LGBT causes. In particular she has been an outspoken advocate for gay parenting rights, especially in fighting to remedy laws that prevent LGBT couples from adopting. For her efforts in advancing LGBT causes she has been awarded Vito Russo Award from GLAAD (the Gay and Lesbian Alliance Against Defamation). In 2003 O'Donnell helped to launch the first LGBT family cruise tour, called R Family Vacations.
O'Donnell herself came out in 2002, announcing in quintessentially Rosie O'Donnel style, "I'm a dyke!" "I don't know why people make such a big deal about the gay thing. … People are confused, they're shocked like this is a big revelation to somebody." Rosie later said that her decision to come out was driven by a desire to put a face to gay parenting rights, an issue near and dear to her heart. Later that year Advocate, an LGBT-interest magazine, named her as their Person Of The Year.
Love her or hate her, there is no denying that Rosie O'Donnell has made a positive mark in the world. Her passion for giving is something anyone can take inspiration from, and for LGBT people she is a perfect role model as a bold champion of equality and social justice.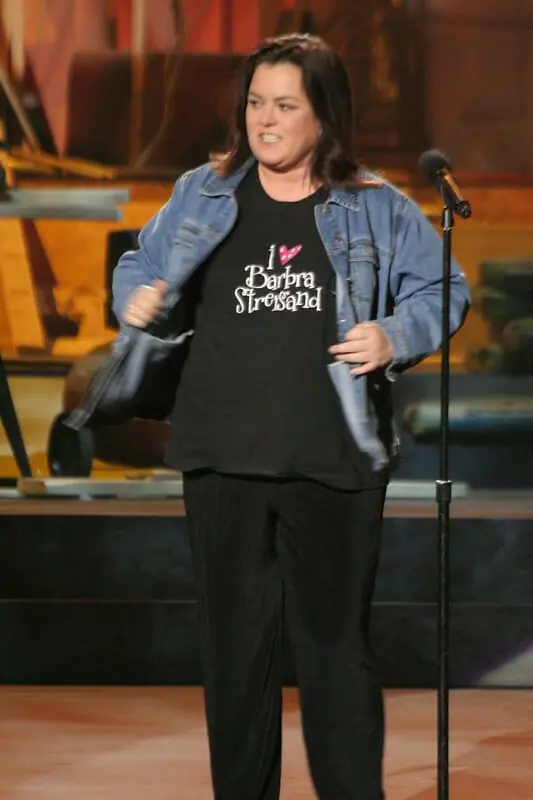 Melisa Etheridge
This legendary songstress has never been shy about her personal life and her sexuality. In a Today interview in 2021 Etheridge revealed that she knew she was lesbian by the time she finished high school. "I was just out to everyone I ever met," she told the interviewer. "It was kind of obvious to anyone who knew me. I never tried to be anyone I wasn't."
Etheridge has always embraced a fearless approach to being out and in terms of how it impacted her career – even when she was first signed by a major record label in the late 80s, which was a very different time in terms of acceptance of LGBT people, especially public figures. On her choice to be open about her sexuality Etheridge has said, "This is who I am and I really want to be authentic."
While that choice may have presented the intrepid singer/songwriter with a few hurdles in the early part of her career, given the culture of that time, Etheridge went on to become a breakout music sensation in the 1990's with a 2 Grammy Awards and 19 total nominations.
One song in particular – Come to my Window – made waves with the lyrics "I don't care what they think/I don't care what they say/What do they know about this love, anyway?" Releasing shortly after Etheridge famously came out to the public at President Bill Clinton's inaugural Triangle Ball (during which Etheridge took the stage and said, "You're the greatest thing I've seen this year, and I'm proud to say right here, I'm proud to have been a lesbian all my life"), the song and its lyrics resonated deeply with the LGBT community, and her unabashed authenticity throughout her career has done more for lesbian visibility than most people realize.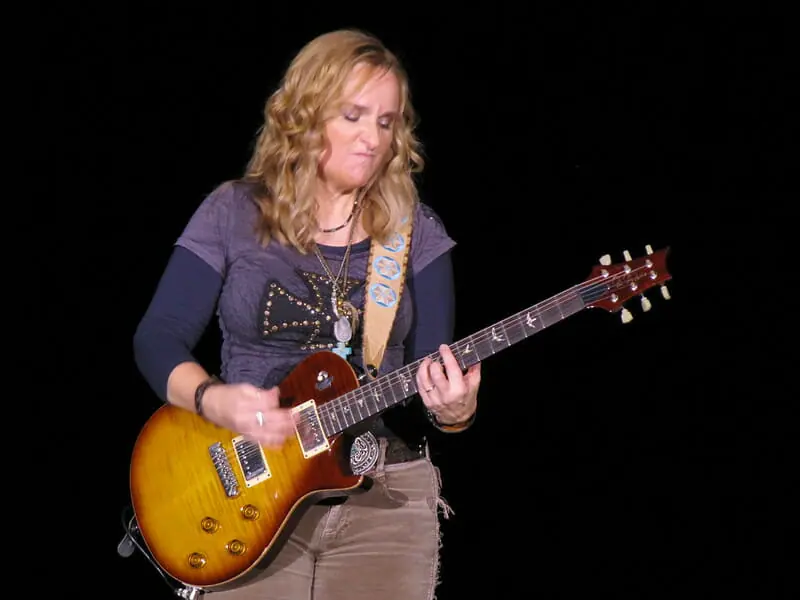 Virginia Woolf
One of the most important writers of the 20th century was also a trailblazing lesbian woman who defied the "mores" of the pompously conservative Victorian culture in which she grew up.
As an author Virginia Woolf can rightly be credited with inspiring modern feminist literature. She was part of the Bloomsbury Group – a informal literary club that embraced progressive views and rejected the austere quality of English society. Her novel Orlando is largely inspired by fellow author Vita Sackville-West, with whom Woolf was involved in a long-term romantic relationship that proved formative for both women as literary artists.
The letters the two wrote to each other are now the stuff of legend. One of Vita's letters to Woolf in 1926 begins, "I am reduced to a thing that wants Virginia." To which Virgnia responded, "Yes yes yes I do like you. I am afraid to write the stronger word."
What else could be expected from two of the century's greatest wordsmiths?
The relationship between the two was trailblazing indeed, especially given that both women were part of upper Victorian society. As a lesbian icon, Virginia Woolf was instrumental in forging a path for LGBT women who came after, both in art and in life. She was a woman who lived life as she saw fit, and it is undeniable that the world would not look quite the same today if not for her remarkable life and work.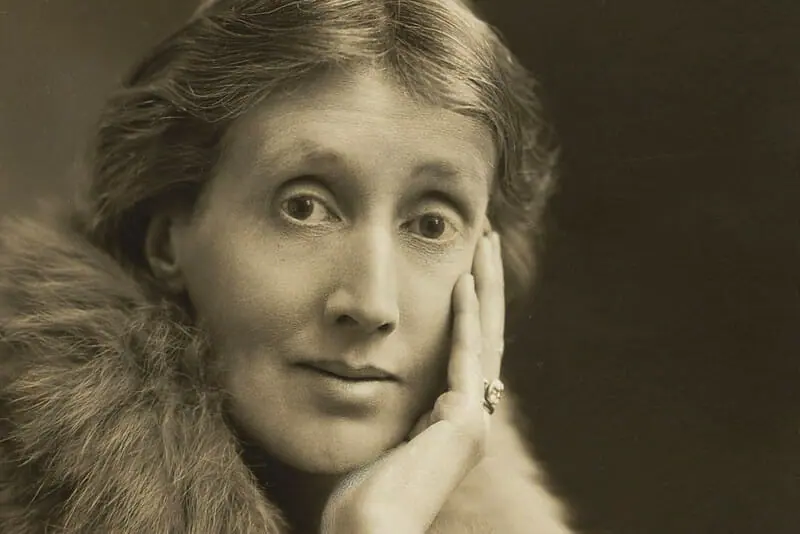 Jillian Michaels
There are likely many fans out there who didn't know that tough as nails celebrity trainer and television personality Jillian Michaels is lesbian. The circumstances of her coming out publicly were subtle. In a 2010 interview she had this to say on the subject, "Let's just say I believe in healthy love. If I fall in love with a woman, that's awesome. If I fall in love with a man, that's awesome. As long as you fall in love… it's like organic food. I only eat healthy food, and I only want healthy love!"
Nonetheless, Jillian Michaels deserves a place on our list of trailblazing lesbian icons. She is a staunch activist who has worked with a range of charities for a number of great causes, including the UNHCR to raise awareness and funds to support refugees in all parts of the world. She is also an animal lover, and has worked with PETA. It is this passion to do good that makes Michaels an excellent role model for people of any persuasion.
On embracing her sexuality, Michaels has said, "I'm just going to live my life and my truth and hopefully as you observe that it will become a little more— and I have so much trouble with this word— normalized for people who don't perceive it as the norm."
Michaels is now currently engaged to her partner, Deshanna Marie Minuto.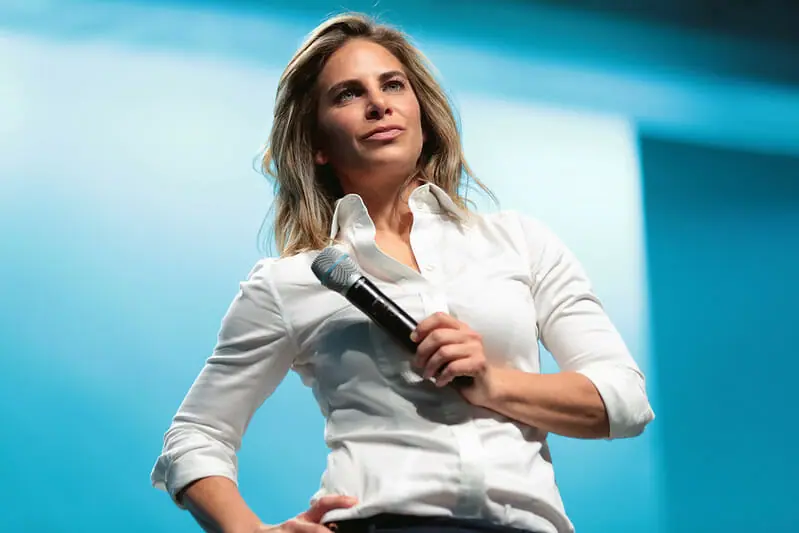 Lori Lightfoot
In 2019 openly lesbian attorney and politician Lori Lightfoot became the first openly LGBTQ mayor of the city of Chicago, as well as the first woman of color to be elected to the position. What makes the accomplishment even more admirable is that she had to overcome occasional homophobia from the local electorate – something which seems to be a fact of life even in supposedly progressive Chicago.
Lightfoot was honored as one of the grand marshals of the Chicago Pride Parade in 2019, and in 2020 she was named by Queerty (an online magazine covering LGBT lifestyle and news) as one of the 50 heroes "leading the nation toward equality, acceptance, and dignity for all people," in honor of the 50th anniversary of the first gay pride parade (which took place on June 28th, 1970 in NYC). That same year was the recipient of the NMQF Honorable John Lewis Lifetime Achievement Award, from the National Minority Quality Forum.
As mayor of Chicago Lightfoot hopes to achieve progressive change, with a focus on cleaning up decades of political corruption and bringing opportunity to communities that have long been neglected.
Lightfoot represents a progressive milestone in the world of politics as leader of the third largest city in the United States. Her success is an inspiration to LGBT people the world over.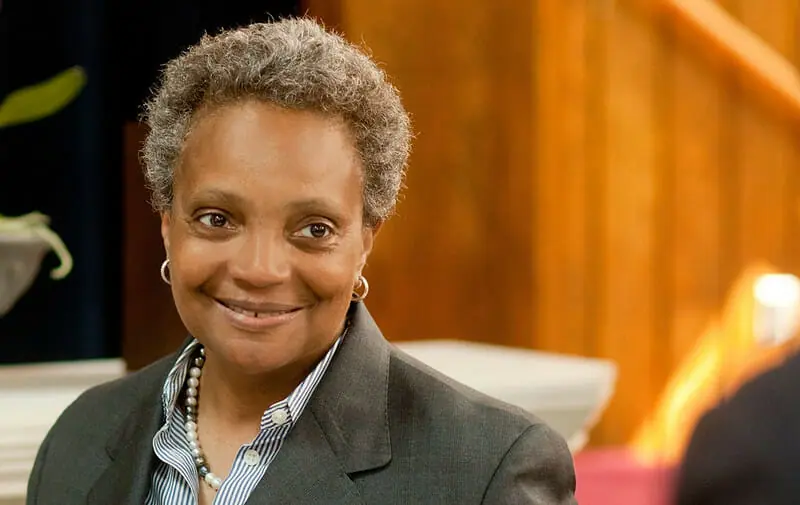 Sappho of Lesbos
For this entry we go all the way back to Ancient Greece. Sappho was an Archaic Greek poet of the 6th century B.C. hailing from the island of Lesbos, and ultimately all lesbian culture owes some credit to her. In her own time she was regarded by the Greeks as one of their finest lyric poets, and she was also known simply as "The Poetess." She was considered the female counterpart to the great Homer.
Unfortunately, most of her poems are now lost to time: the only one that is completely extant is "Ode to Aphrodite," though fragments of others remain. Scholars consider her work to be a celebration of eros between women. Her poetic style has been described as exuberant and passionate, and centered on the themes of love and infatuation. Her work is considered to be, to at least some extent, autobiographical.
At some point in her life Sappho was exiled to the island of Sicily (a statue dedicated to her used to stand in the town hall of Syracuse), probably due to political reasons, and it is believed she eventually returned to Lesbos.
More and more, the mainstream is coming to learn about Sappho, and pop culture is coming to know this lesbian icon too: Sappho and her work were the subject of an SNL sketch just a few years back, which features the queer duo Kate McKinnon and Ariana DeBose. Many do not know the extent to which the life of Sappho has influenced modern women. Nonetheless, she remains arguably the premiere lesbian icon – and obviously now the inspiration for next year's lesbian Halloween outfit…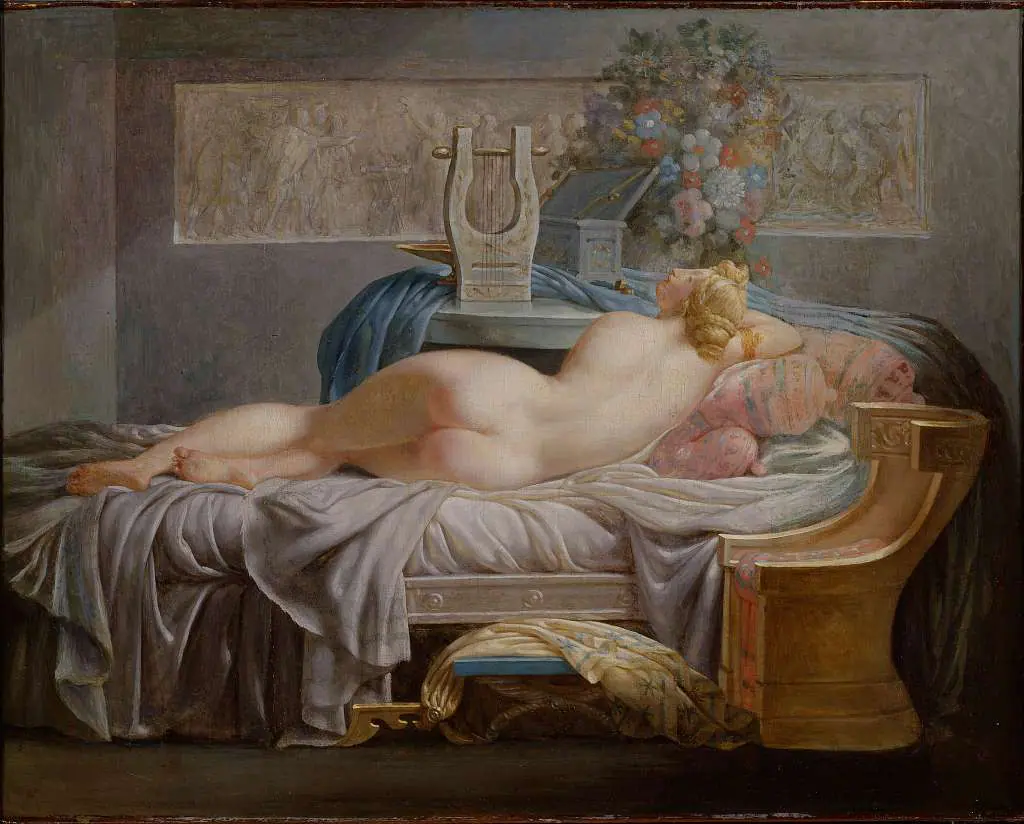 Vita Sackville-West
This English author and poet is probably not as well-known as she deserves to be, for she was quite a trailblazer especially given the time in which she lived.
She is well-known for her 10-year relationship with fellow writer Virginia Woolf. It is interesting to note that that period was the artistic peak for both women's careers. As one might imagine, the relationship was quite bold for two women (both of them married to men) to carry out in the 1920s and 1930s, especially for well-known public figures. The two would often flee together to pursue their romance and shirk the efforts of each woman's family to sabotage the relationship.
Vita was the inspiration for one of Woolf's most famous works, Orlando, about an English poet who lives for centuries and changes sex over time. The novel is a classic of feminism, women's studies, and gender studies.
In her own time Vita Sackville-West became something of a larger-than-life personality, and she was known for her free spirit: flirtatious, fun loving, and sometimes brash. She lived life to suit herself, which is something we should all aspire to. This makes her worthy of a place on our list of lesbian icons.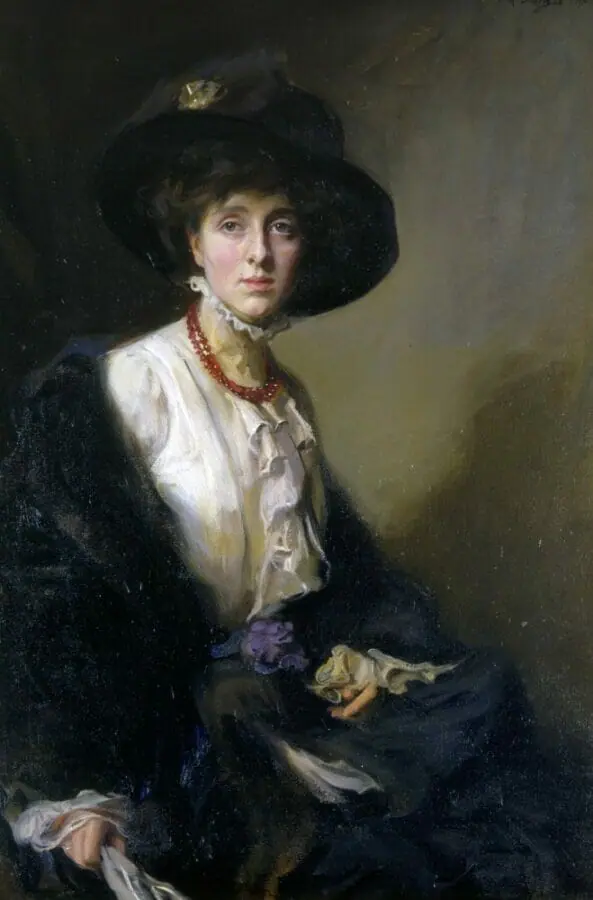 Sally Ride
For those of you out there who may not have heard of Sally Ride, she was only the first LGBT person to have visited outer space! She is also the only person to serve on both committees investigating the Challenger and Columbia tragedies.
Though Sally Ride was not quite the first female astronaut (an honor which goes to the Russian cosmonaut Valentina Tereshkova) she was the first woman astronaut for NASA. Sally participated in two space shuttle missions in 1983 and 1984. The 1983 mission, lasting 6 days, was dubbed STS-7, in which Sally was tasked to help operate the shuttle's robotic arm and deploy two satellites.
The second mission, STS 41-G, turned out to be her last as a future mission was cancelled in the wake of the Challenger disaster. Ride retired as an astronaut in 1987, and later became the first director of NASA's Office of Exploration. Afterward she went on to become a physics professor and director of the California Space Institute.
Sally Ride was the long-term romantic partner of women's tennis pro Tam O'Shaughnessy, who was something of a trailblazer in her own right. Ride chose to keep her personal life very private, however, and although she didn't publicly reveal the fact that she was lesbian (hers was a time when people's personal lives weren't thrown out all over social media, as much the case today) she was a feminist hero and an embodiment of girl power to generation X.
And in the years since her passing in 2012 she has become one of the most important lesbian icons, and rightfully so. Sally Ride was one of the first two women to be honored in the American Women's quarter series in 2022; she is the first known LGBT person to be commemorated on American currency. Sally has also been commemorated in song, in Billy Joel's 1989 song "We Didn't Start the Fire," and in 2013 when Janelle Monae released a song named after Sally (curiously the popular oldie "Ride, Sally Ride" was not about the astronaut).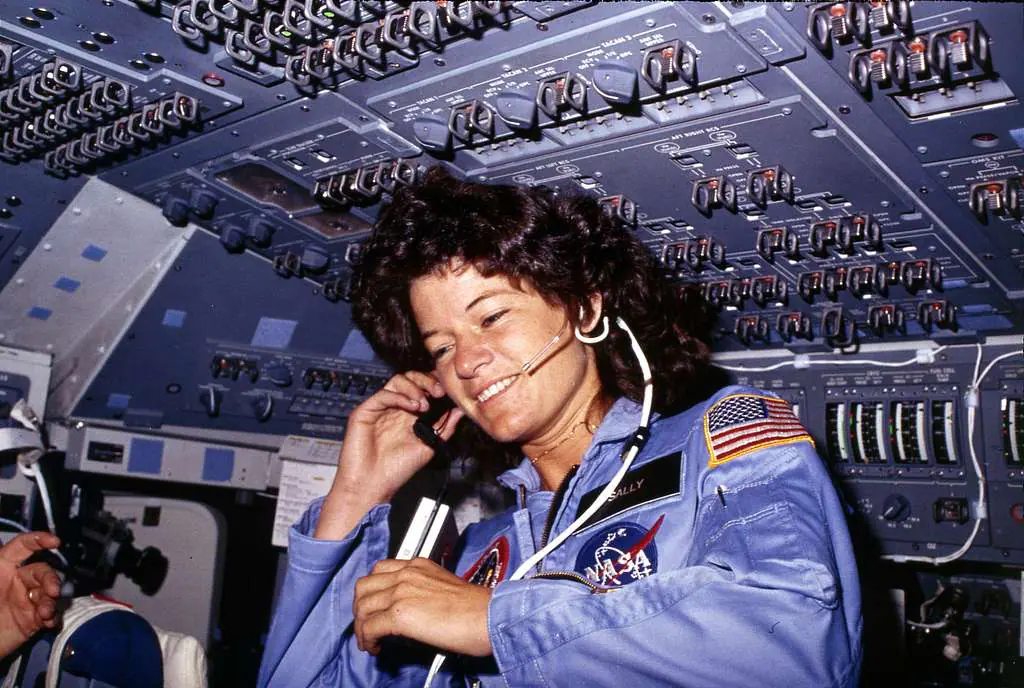 Rachel Maddow
An outspoken champion of liberal causes, Rachel Maddow is also the first openly lesbian news anchor to host a major primetime news show in the US. As well as being one of the most prominent and recognizable political commentators, Rachel is the author of three books and has won a Grammy Award for Best Spoken Word Album for her book Blowout. She also has won multiple Emmy awards, and a John Steinbeck Award among many other accolades.
She has worked as a correspondent for The Advocate Newsmagazine, and of course is most noted for The Rachel Maddow Show on MSNBC. She has been called the smartest lesbian on TV."
Rachel came out at 17…by posting flyers in her dorm at Stanford University. The move made the University newspaper and shocked her strict Catholic parents (though they got over it in time) who had not realized their daughter was gay. Looking back on it Maddow said, "I came out when I was 17. That's not an issue for me, it's not a decision for me. It's not something I've ever thought about my whole adult life."
She has been outspoken against anti-LGBT policies, particularly those aimed at thwarting marriage equality in the United States. Whether you are into politics or not, there is no denying that Rachel Maddow is one of the most vocal and most tireless proponents of LGBT equality. She is truly a lesbian icon deserving of praise for her unapologetic fervor in furthering acceptance of gays and making America and the world a more gay-friendly place.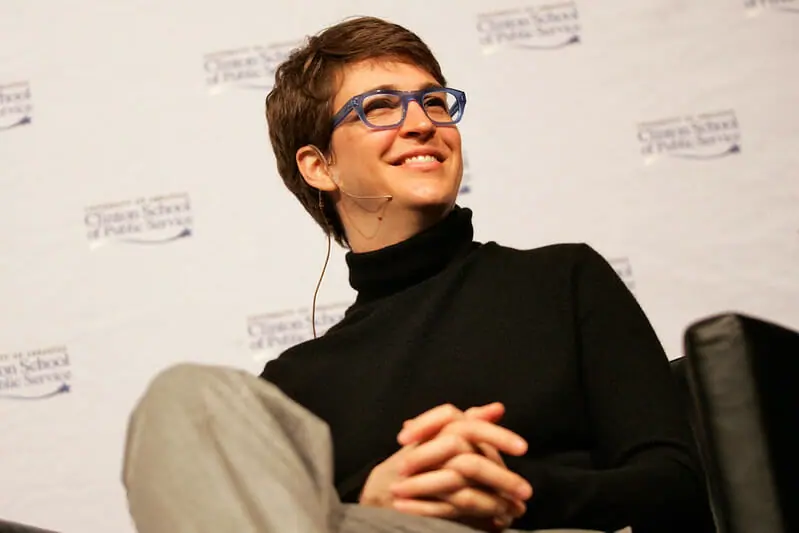 Jane Addams
For those who haven't heard of Jane Addams, it's about time you did. Jane Addams was an activist and reformer, social worker, sociologist and public administrator from Chicago. The first woman to receive the Nobel Peace Prize, she is recognized as the founder of the social work profession in America, and she was one of the co-founders of the American Civil Liberties Union (ACLU). She was also a lesbian.
Jane Addams was instrumental to the Women's Suffrage movement in America during the early part of the 20th century. Among the many causes she adopted throughout her long career were improving public health, developing fair labor laws (such as 8-hour work days, factory inspections, and workman's compensation), advocating research of the causes of poverty and crime, developing the juvenile court system, calling for a more equable justice system and advocating for immigrants and minorities (she was a member of the NAACP). Addams was also a pacifist and an advocate of world peace who was influential in the formation of the League of Nations – the predecessor to the United Nations. And all this really only scratches the surface of what she accomplished during her lifetime.
Addams was in a relationship with Mary Rozet Smith, a fellow philanthropist from Chicago. The relationship lasted for 40 years until Smith's passing, and the two considered themselves to be married though unfortunately the law did not allow for same-sex unions at the time. Addams is an inductee to the Chicago Gay and Lesbian Hall of Fame.