Gay men love their shorts – after all, what better way to show off your best asset, i.e., the ass, while still looking decent and respectable? There really is no downside to a good pair of gay shorts – except perhaps finding one that looks good and feels great to wear without having to turn your pockets inside out.
A good pair of shorts are a wardrobe staple that can be worn everywhere from the beach to a party and even for a quick stroll, so there's nothing wrong with investing good money into getting some that don't make you look and feel like you're wearing your granny's bloomers when you put it on.
At the same time, you shouldn't have to live off potatoes and tap water just because you bought a good pair. With so many options out there, you might be spoiled for choice and overwhelmed when you go shopping, so I've put together a list of the best gay shorts that you guys absolutely have to lay their hands in this summer.
You've got to act quickly, though; with such little time left until the sun comes out and gays everywhere hit the beaches and clubs and raves from Fort lauderdale to Sitges, you just might find that every item in this list will be sold out in the time it takes you to make up your mind.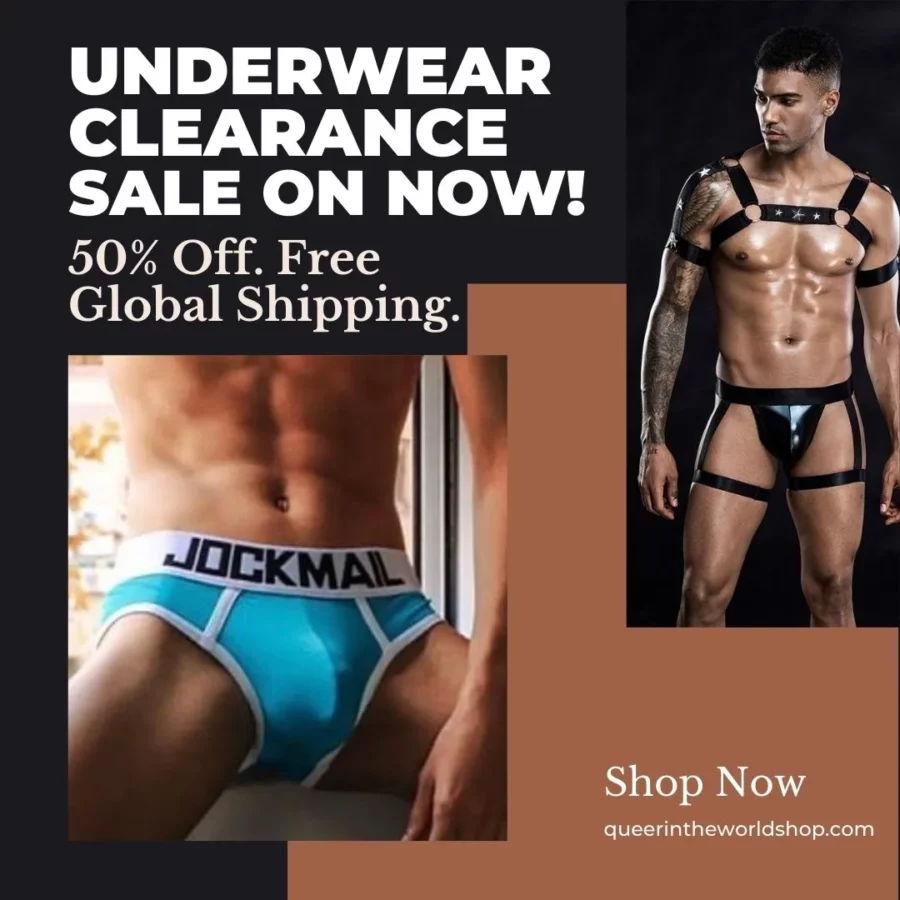 Even within the gay community, different identities abound, and there's nothing wrong with a badge of identification to show which one you belong to. It's important to do it without being tacky, and that's where these bear pride paw shorts comes in.
Made from soft yet durable fabric, it comes in at least a dozen color combinations that all scream class. The single bear paw print at the base of the shorts adds a stylish flair to it, even if you aren't a bear or do not relate to the bear motif for any reason. The drawstring ropes at the waistband are great for adjusting the size, and a size chart is provided so you can choose a size that is perfectly comfortable for you.
There is no compromising in quality when it comes to these shorts. They are very versatile, and can be worn to the beach, the gym, or even as underwear in a pinch. Do yourself a favor and grab a couple to match your gay bear t-shirts…
If you've put in all the effort and hard work to make your ass-ets sexy and drool-worthy, it's only natural that you'd want to show that off, and these camo gay running shorts do that effortlessly.
They're a camouflage print but come in a number of color combinations different from the conventional greens and browns. These bright colors draw the eye to your perky ass and make you stand out in a crowd. They're billed as running shorts but are good enough to be worn for a number of other purposes.
The polyester/spandex blend it's carefully crafted from ensures that it's cozy and breathable while also being stylish and a great fit. Trust me; once you slip it on, you'll never want to take it off – except for a romp beneath the sheets, that is.
It is a universal truth rarely acknowledged that very few gym trips are made solely for the purpose of working out. Sure it's great to put in your twenty minutes a day, but it's also vital for you to look your best. Better than your best, if possible. After all, you never know who might be watching.
These gay gym shirts take putting your best foot forward to a whole new level. With a genius innovation in the form of a loop at the back for holding your towel or shirt, these shorts tick all the right boxes. Tired of holding that sweaty shirt or towel and want to give your ask some definition at the same time? Just slip the dirt through the loop and tie it tightly around your waist. The effect is incredible.
New feature aside, though, this is a solid pair of shorts. It's knee-length and slightly loose, so you can move around and work out comfortably without the fear of fabric slipping into your ass crack. It's made from polyester and fabric, and the feel and look of it bear witness to this fact. The waist is also elastic, so it fits well and does not run the risk of slipping down, leaving you free to work out – and show off – without worry.
Pride-printed gear is my absolute best thing in the world. You get to wear fabulous clothes and show love to your identity and community? Sign me up, please! Disagree if you want, but I literally can never have too many rainbows.
Case in point: these gay pride shorts, made from polyester and spandex and printed with the rainbow pride flag, are fabulous, sexy, and comfortable. Lined with mesh for easy ventilation, these ass-hugging shirts show off every curve and contour of your ferried while still being durable and comfortable. It comes in a range of sizes and is also equipped with a drawstring, so you're covered in the sizing department.
Feel like you've already got more than enough rainbow shorts? Pick up a couple for your friends and give them as cute little pride gifts – or even birthday gifts.
It's difficult to find a Jockmail product that does not check most or all of the boxes, and these camo board shirts are no exception. The bright, bold columns are delightfully eye-catching, and the subtly sexy fit of the shorts are sure to hold the attention.
Durable and comfortable as these are, they have a number of uses. These shirts are about nicely to different uses from the beach to a party or club or even just as plain underwear. I've got to warn you, though, you wear this on its own to a party or club, and you probably won't have it in for very long.
On second thought, I really can't see any downsides to that, so go ahead, knock yourself out.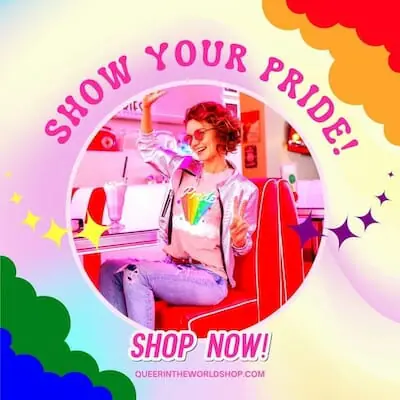 Sometimes you crave the looser, more casual fit of board shorts, which is why it's great to have a number of those. The fact that these ones are covered in rainbow prints is icing on an already fantastic cake. These rainbow board shorts look good enough to eat and will turn you into a damn snack.
Although they're not as tight as briefs and boxer-style shirts, they do a good job of making your ass look attractive. The drawstring at the waistband allows for adjustment, and you can customize the size with a chart provided. These shorts are made from a high-quality fabric blend and a guaranteed to have you looking and feeling like a million bucks.
Parties can happen anywhere, and let's be honest, cruise parties are the funniest. But unless you're on one of those fancy mega-ton ships with names like Empress of The Sea or The Magnificence Of Man, they are unlikely to have a boutique on board, so it's important to pack for the occasion. These gay cruise shorts fit the bill.
Made from a hundred percent polyester material, they look and feel like leather but are much more affordable and less controversial. Although they are billed like cruise shorts, they can actually be worn to all kinds of parties; especially leather fetishized scenes of the type we love in Gay Berlin and Antwerp. They've got a slight shine to them, so even in muted light; they still stand out. The fabric is black, but it's got contrasting trim in different colors. The red is a particular favorite of mine.
Wear it by itself or with a plain t-shirt, depending on the kind of party you're attending. The highlight of these shorts is the way they mold to the body, contouring your curves and making your ass look like a snack.
For some gays out there to look sporty and athletic, even if the most exercise they ever get is a quick run to the store. If this describes you, these mesh athletic shorts are perfect for you. They are made from a light, airy blend of spandex and polyester, with a net-like structure that makes them quite see-through for an extra dose of sexiness.
The elastic waistband makes it fit perfectly, although this can be further customized with the sizing chart provided. These shorts are perfect for lounging around at home or turning up the heat at parties or clubs. Give the guys a taste of what they're in for.
It's always great when something looks sexy and also has practical uses as well. These mesh compression shorts are really the best of both worlds. For certain athletic pursuits, compression is extremely important, and with these shorts, you don't need to sacrifice your sense of style.
They're made from a spandex and polyester blend, and yet they still offer significant compression pressure. Regardless of the pressure, the mesh is still soft and breathable, making it very comfortable. The fabric composition means that your ass is hugged and molded, presenting an attractive profile. These shorts are multipurpose and can be worn anywhere from parties to the gym and even to beach events.
They also come in several bright, modern colors, and you are sure to find one that's to your taste.
I truly believe there should be a global holiday – or at least a global celebration in honor of the inventor of booty shorts. These little critters have brought so much joy into the world. They allow the full-on hotness of a good pair of boxers without looking like you went out in only your underwear.
These colorful, bold booty shorts are quick-drying, so they are a beachgoer's dream. Now you can have all the fun you want in the water and not have to worry about any embarrassing moments. The only reason eyes will be on you if you're wearing these shorts is because of the sexy contour the polyester/nylon blend fabric provides. These shorts come in several colors and patterns as well.
A pair of tiny booty shorts that's also made of mesh? This is a win for all the extra gays in the world; combining the sexy appeal of booth shorts with the gentle tease of mesh fabric is a winning move. These bad boys are equipped with drawstring waistbands, so you can make them as tight or as loose as you want.
The mesh fabric allows for more than enough ventilation, so you don't have to worry about your ass getting sweaty in these shorts. Still not sold yet? The back of these shorts has a naughty little cutout. So the top of your ass and just a little bit of your ass crack is on display. You'll have your man drooling at the mere sight of you.
If other mesh shirts are a tease, this one leaves very little to the imagination. Made with a wide mesh fabric that's almost completely see-through, the not-so-brave will find that they have to wear underwear under it if they intend to wear it out. It's optional, and if you've got the balls for it – pun intended – you really should do without it.
These see-through Gay Mesh Shorts a sure way to draw attention and signal that you're ready to bring the best. The nylon/spandex blend is extremely comfortable and can be worn to lounge around at home if you're not the going-out type. It's a waste of a sexy pair of shorts though, and we love to wear them with sexy gay lingerie and call it clubwear for our favorite circuit parties.
Also known as the ultimate fantasy material – not really, but they ought to be, because whew. The potentials they possess are limited. Extremely versatile, it can be worn everywhere from pool parties to kink parties and everything in between.
These barely there underwear/ shorts are made from a transparent synthetic material that's surprisingly comfortable. The material itself is clear, but the trim and drawstring are a bright lime green, a fun addition. Make sure you wear it with a male thong, mesh or fetish underwear for the ultimate 'hot' factor, or some sexy gay swimwear if you are thinking about making a splash!
These vertically striped shorts are the epitome of style. Long and loose, they are soft, airy, and comfortable. There are two variations, each with solid stripes of modern colors. Featuring drawstrings and deep pockets, these gay shorts have a wide variety of uses.
These shorts are great for framing your thighs and showing off your finest assets. With endless functionality, they are sure to become a staple in your wardrobe.