Considering moving to LGBT San Jose, California's Underrated Tech Capital? In addition to being known as the city at the forefront of innovation and technological developments, it also offers top-notch dining, a diverse range of cultural events and museums, a thriving nightlife scene, and a pleasant climate all year.
Furthermore, San Jose has a thriving LGBTQ community that is expanding and welcoming to all who move here. It truly is a beautiful city to live in and is a great place to get involved with the local queer community.
Yes, just like in Charlotte, Baltimore, St. Louis, and other under-the-radar gay U.S. cities, there is also a tight-knit gay scene here (if you know where to look), and this is something a gay realtor in San Jose can help you navigate as you find your new perfect home here.
Once you throw in the world-class vineyards, outdoor pursuits, a remarkable cultural pluralism, (and a creative elite that is having a significant impact on the rest of the world), you can begin to see why San Jose is one of the most underrated destinations for members of the LGBTQ+ community looking to move from their current locations.
Before we dig a little deeper to find out what the city has in store for you as a member of the queer community, let's first take a look at some of the highlights of moving to LGBTQ San Jose.
Highlights Of Moving To LGBTQ San Jose
There's a reason why San Jose is such an attractive city. In addition to a fantastic community and technological innovation, there's so much more than the city is known for, including:
It's The Capital of Silicon Valley
The city is thriving, with the technology revolution at its hub. San Jose is regarded as a leader of the technological revolution. San Jose is now a sought-after location for many computer and software companies, innovators, and global leaders. There are more than 6,600 technology firms and start-ups in the city.
San Jose, known as Silicon Valley because of its silicon chip production, is overflowing with high-tech companies. Since the city attracts all the best brains in the city, its demographic changes regularly, with young professionals coming in with the hopes of landing a job at some of the top companies in the city, some of the most popular companies headquartered in the city include PayPal, eBay, Cisco, Sage Intacct, and Adobe.
Excellent Weather
Many people move to San Jose for job opportunities. However, some come here for the weather. This isn't surprising considering that the city is thought to have some of the most fantastic weather in the U.S.
Residents of San Jose are lucky to experience dry, sunny, and warm weather during the summer and cool and mild winters. Daily average temperatures in the city can get to 68 degrees. If you're moving from a cooler climate, don't forget to leave the heavy jackets and snow shovels behind because San Jose never drops below freezing.
Authentic Japanese And Vietnamese Cuisine
San Jose is home to the country's oldest Japantown. Residents can delve into authentic Japanese culture on downtown Jackson Street. The Japanese American Museum of San Jose showcases rotating displays and exhibits of Japanese American art, culture, and history. San Jose also has the highest concentration of Vietnamese locals. Due to its international influence, the city is well-known for its delectable Japanese and Vietnamese cuisine. If you enjoy eating homemade Pho, this area of town is a must-see.
High Cost of Living
San Jose's cost of living is notoriously high, ranking as the 31st most expensive place to live globally. Since there isn't a high demand for housing in the city, the cost of living is 49 percent higher than the country's average. Housing costs are an astonishing 81 percent higher. San Jose, regarded as one of the wealthiest cities in the country, has the highest number of multi-million dollar homes in the U.S.
Because of the large number of high-profile tech companies in the city that pay their employees well, the city's metro area has the highest concentration of millionaires and billionaires in the U.S. living within town limits.
Does San Jose Embrace the LGBTQ Community?
In 2019, San Jose got a perfect score for protection, laws, and equality in services for members of its LGBTQ community for the fifth year in a row. Mayor-at-the-time Sam Liccardo mentioned that he was grateful for the city's consistent efforts to ensure inclusivity, as reflected by the perfect score it got.
San Jose received a perfect score for transgender-inclusive health-care benefits, nondiscrimination in city employment, LGBTQ liaison with city leadership, and the 13-member HSC (Human Services Commission). Despite its perfect score, the city missed the mark in several different classifications. San Jose, interestingly, received no points in "inclusive workplace," which evaluated how well a city purposefully hires LGBTQ employees or provides LGBTQ-inclusive diversity training.
San Jose was also chastised for not providing benefits for domestic partnerships, losing out on several "bonus" points in the same category. However, the mayor's office stated that the information is incorrect and that personnel in domestic partnerships receive exact benefits as married employees.
Despite all this, the LGBTQ community in the city recently celebrated after Post Street, previously known as El Dorado street, was dedicated to the community. The street and its many watering holes were the premier California State Legislature booze-up meeting point back in 1851. The street is also where Madri Gras celebrations in the city started and is now the official home for the city's LGBTQ community's celebration for events such as Silicon Valley Pride.
First and Market streets were rebranded in 2021 as the QMunity District. The city joined a list of other bigger metropolises across the United States with historic areas catering to members of the LGBTQ+ community.
The rebranding of the street is a result of a collaboration by Project More that supports the LGBTQ community by offering advocacy and cultural events and the City Councilman's office, Gensler, San Jose Downtown Association, and Santa Clara County's Office of LGBTQ+ Affairs.
Project More President Nathan Svoboda indicated that the new district would display LGBTQ talents, diversity, cultural arts, history, and expression while welcoming LGBTQ individuals, allied organizations, residents, visitors, and businesses.
Is San Jose An Expensive City To Move To?
If you're relocating to San Jose, it's reasonable to assume you've found a fantastic job. Otherwise, you'll most likely struggle to carry your weight here. As we mentioned before, it's the 31st most costly city in the world to live in!
The monthly average monthly cost of living for a family of four, exclusive of rent, is approximately $3,750. That's 81% more than the country's average. Housing costs a lot of money. The median housing price is a staggering 1.2 million dollars. If you're thinking of moving to a one-bedroom apartment, the average rental price is around $3,000 and $4,000 for a two-bedroom apartment.
Once you add the cost of utilities, you will find that you have to part with a significant portion of your paycheck to live comfortably. Most residents need to make around $132,000 per month. A family that makes $150,000 a year is considered low income in San Jose.
The Best Gay Neighborhoods In San Jose
Not all LGBT individuals want to live in the relative frenzy of Downtown San Jose, so thankfully, there are lots of alternate areas to live for those who are seeking a calmer-yet-still-LGBT-friendly environment.
When relocating to LGBTQ San Jose, keep in mind that some neighborhoods are closer to all of the exciting queer events and happenings than others. Knowing them in advance will ensure that you arrive at your new home in the most suited gay-friendly area of town.
Start with these top gay and LGBT-friendly San Jose communities to find your fabulously perfect new home, each with its own individual personality, welcoming community, and amenities you'll adore. Allow ample time to become acquainted with San Jose's diverse personalities, and keep in mind that this city has plenty to offer everyone – LGBTQ or not!
Now let's take a look at where the handful of marvelous gay areas in San Jose are and talk about the San Jose gayborhood where you might feel most at home! Or speak to a local LGBT real estate agent for a more detailed understanding of the best options today.
Willow Glen
Willow Glen is a neighborhood right outside downtown San Jose. It is a unique upscale neighborhood with a small-town atmosphere. The Willow Glen district has its own downtown area featuring boutiques, cafes, bars, and restaurants. The neighborhood has a cozy feeling while adopting the California character and charm. Housing in this area is costly, but there are plenty of styles to pick from, including 1920s-1930s bungalows, Spanish stuccos, and Victoria homes. The median price for homes in the Willow Glen neighborhood is $1,199,000.
Downtown San Jose
Downtown is a diverse neighborhood popular with single people or those with no children. If you choose to live here, you will be close to theaters, museums, restaurants, bars, art galleries, and so much more. Downtown San Jose has plenty of developed condos and lofts to choose from. This area's only drawback is that housing comes at a steep price. The median value for a home in this area is $1,073,255.
Naglee Park
Naglee Park is a beautiful, historic neighborhood featuring chic estate homes, frequent live music events, and a vibrant theatre scene. This neighborhood looks like one massive park and is a convenient location for those who want to connect with nature through hiking. Neglee Park hosts the city's Bark in the Park dog festival.
LGBTQ+ Community Organizations In San Jose
San Jose has a thriving and diverse LGBTQ community that contributes much to the character and personality of the city. The LGBTQ community in the city is well-supported by different resource centers and community groups.
Wherever you live, it's vital that you give your support in any way you can go to such organizations so that they may reach others and help other people within the community. You might need their help now – or at some point in the future.
Here are some community organizations in San Jose doing amazing work. If you're looking for LGBTQ groups to join, gain support, meet new people, or volunteer with towards a cause you like, these are a great place to start.
The Billy DeFrank LGBTQ Community Center
The Billy DeFrank, LGBTQ Community Center has served the LGBTQ community of San Jose since 1981. The organization is located on The Alameda. Its mission is to offer advocacy, services, leadership, support, and a sense of community to the LGBTQ community and allies in San Jose and surrounding areas.
PFLAG is a grassroots organization that plays a vital role in offering support, resources, and advocacy to the LGBTQ+ community. The organization offers networking opportunities, advocacy, and monthly support meeting for the local LGBTQ community in the area and its allies.
Silicon Valley Gay Softball League
The Silicon Valley Gay Softball league caters to the LGBTQ community in the San Jose area. Its mission is to provide opportunities for the LGBTQ+ community and its allies to enjoy organized slow-pitch softball in a safe and healthy environment that fosters positive relationships among the greater San Jose LGBT community and its members.
Regular LGBT Events in San Jose
You have to make new friends, meet people, and network after moving to a new city. Thankfully, plenty of events, gatherings, and activities that target the queer community will help you do just that, and, as a result, there's no shortage of possibilities in the city for LGBTQ residents to enjoy.
Here are just some of the annual highlights you can look forward to after moving to LGBT San Jose:
Even though it isn't located in the city, San Francisco is an hour away, and traveling for its annual pride celebration is totally worth it. San Francisco Pride seeks to educate the world while supporting and celebrating a diverse and thriving LGBTQ community. You can't miss this event because the networking opportunities, parades, shows, and parties are to die for.
Softball At Varsity Gay League
The Varsity Gay League is a queer and recreational sports organization. The organization offers plenty of sporting events, unique activities, and games all year round. The organization's goal is to unite and bring the gay and straight community of San Jose together through new ways of interaction such as playing. Whether it's softball, kickball, or dodgeball, everyone is welcome regardless of their experience, gender identity, and sexuality.
Silicon Valley Pride is a festival celebrating the LGBTQ community in the city. It began in 1975 as a gay rights rally and has since grown to become the largest Pride event in the South Bay area, including San Jose and surrounding towns. Silicon Valley Pride is a family-friendly celebration that includes parties, a parade, networking opportunities, and much more. Don't miss the opportunity to meet as many people as you can while having fun while at it.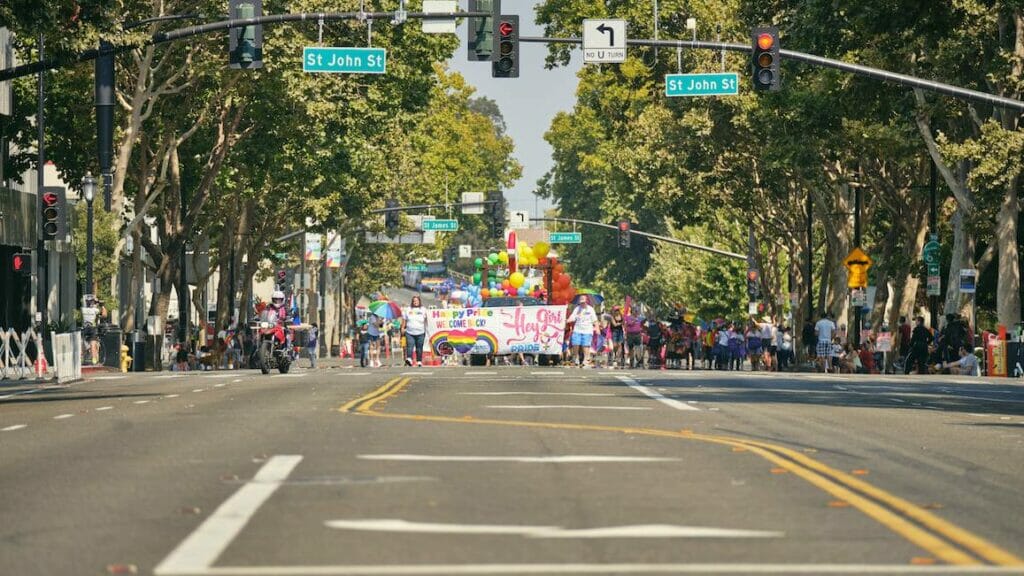 LGBT Owned Businesses In San Jose
It's only natural to want to support gay companies after arriving in LGBT San Jose. Establishing a secure environment where people may rest, buy, dine, and interact without fear is one strategy for making a safer and more inclusive society, and this is exactly what LGBT businesses should strive for.
It is vital to support these efforts wherever you are in order to ensure the queer community's survival and success. With that in mind, here are a few LGBTQ-friendly companies in San Jose worth visiting.
Cider Junction is the Valley's premier Cider Bistro and is a must-visit. The bistro carries a casual and friendly ambiance. It combines the old with the new, serving old-world small plates such as flatbreads paired with traditional European garnishes and condiments and new world classics such as pulled pork sliders and gourmet cheese plates.
Cider Junction serves about 26 ciders on tap, more than 30 cans and bottles, in addition to six taps of craft beer and carefully selected wines. Their helpful and knowledgeable staff will assist you in selecting the best pairing of cider and small plates.
Splash is one of the city's most popular gay nightclubs. It's famous for its lively events that draw people to the venue regardless of their lifestyle. The establishment hosts events such as the Downtown Diva Drag Show. Splash is friendly, and you can never get bored here. Bartenders and other staff are attentive, and the drinks are delicious.
If you're looking for a music shop in the San Jose area, Music Village Union is your one-stop-shop. The business offers rent-to-own instruments band instruments from top brand names and does musical instrument repairs done by highly-experienced musical-instrument-repair professionals.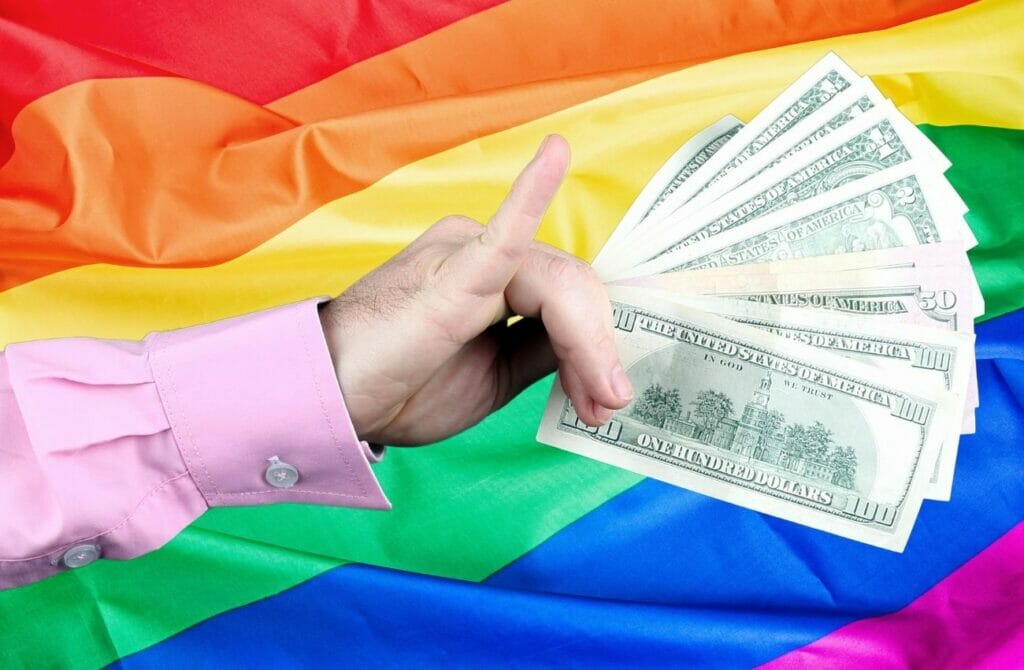 Final Thoughts On Moving to LGBTQ San Jose
San Jose is a city that's still clearly finding its way when it comes to LGBTQ inclusion and friendliness. However, this doesn't mean that it isn't livable. With the vast number of job opportunities and lively LGBTQ scene, you will find a home here.
Remember that life is what you make it, and whatever gay San Jose area you choose to start your new life in, we hope you find the freedom and comfort you desire.
Living in a gay-friendly neighborhood, frequenting local LGBT businesses and events, and joining in queer community groups and sports teams are the best ways to learn about LGBT San Jose.
We guarantee that if you do this, your transition to LGBT San Jose will be more enjoyable, and you'll meet like-minded people quickly to join your chosen family.
Finding Gay Realtors In San Jose California
When looking for the ideal realtor, why would you consider someone's sexuality? This may seem strange at first, but there are several reasons why contacting a gay realtor in San Jose is a great way to find your dream house.
After all, when it relates to one of life's most important transactions, it's not unreasonable to expect fair, equal, and honest representation from someone who understands the queer community's particular needs and wishes. Furthermore, unfortunately, many people (up to a third of Americans) continue to believe that our community does not deserve protection and dignity in housing, adoption, employment, and other areas of life.
So it's no surprise that LGBT people who use mainstream realtors often describe feelings of discomfort, unnecessary trouble, unenthusiastic representation, or even antagonism or outright contempt. Everyone deserves a pleasant, stress-free home buying or selling experience while being adequately represented, and this is why we feel you should hire a gay realtor to assist you in finding your future home.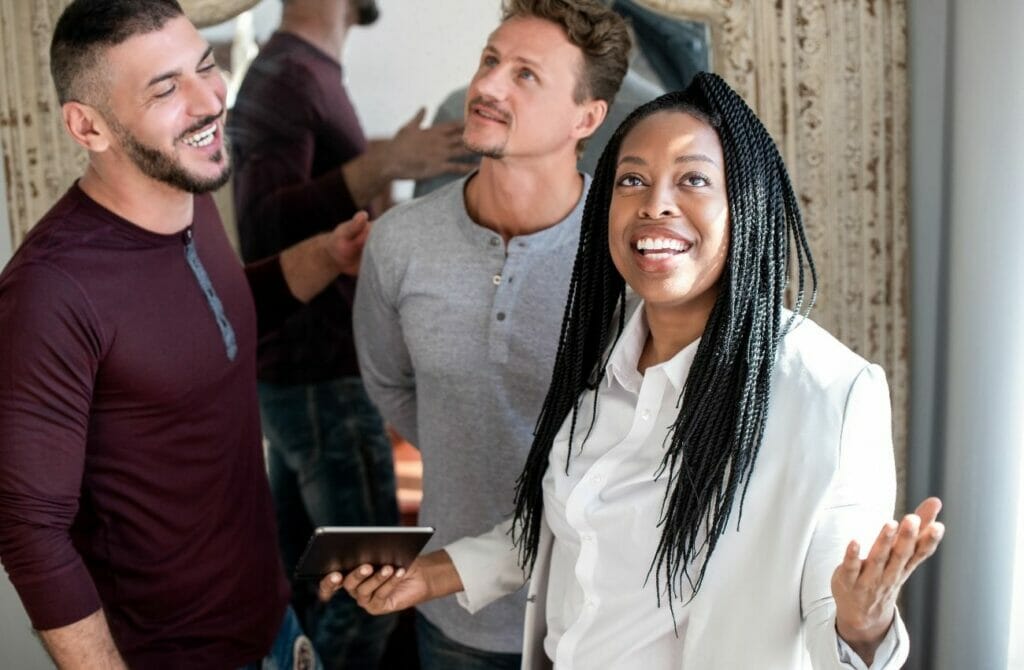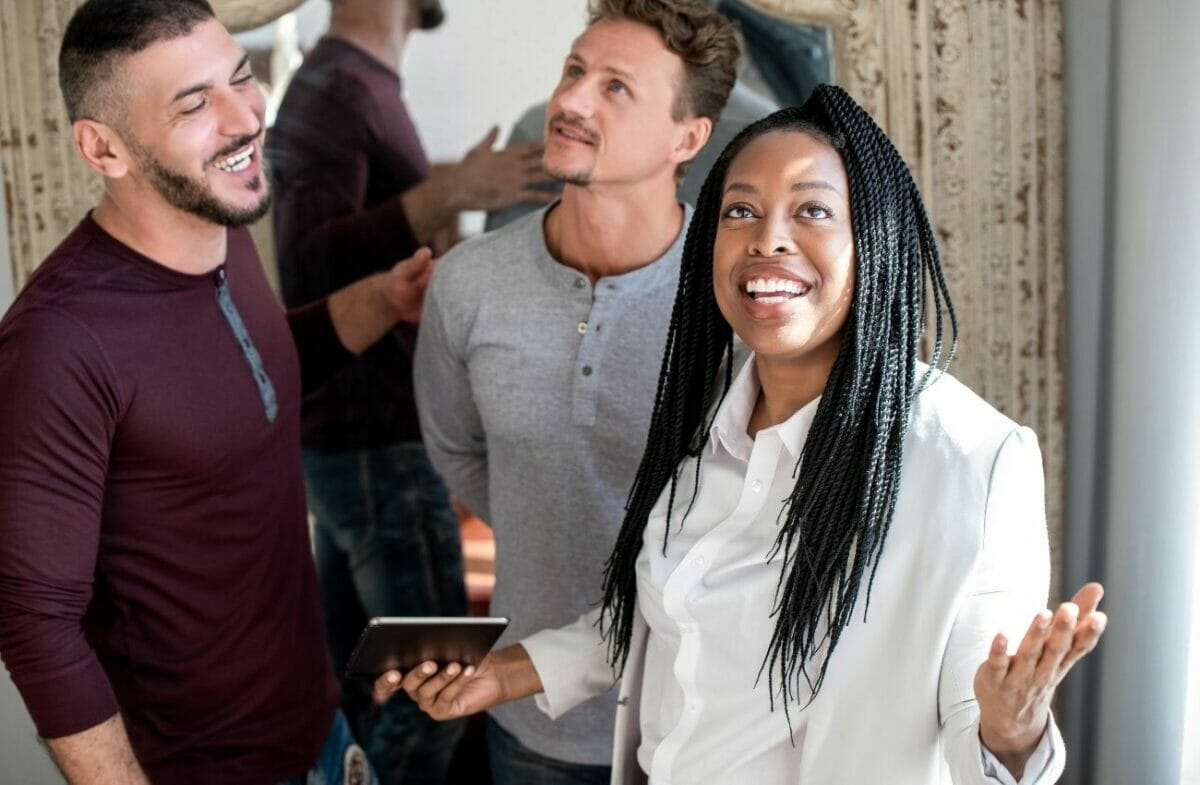 LGBTQ realtors are more likely to be familiar with the diverse communities in their area and know which ones may be best suited to you when looking for a home. That's not to say a heterosexual realtor isn't capable, but they've probably never had to address many of the issues LGBT people face. Rather than just being concerned with how bustling, fashionable, or up-and-coming a neighborhood is (or what it may appear like), gay realtors conduct extensive research into the neighborhoods in which they sell homes to ensure that clients are safe.
It used to be difficult to locate professional LGBT-friendly real estate agents in San Jose, and it was virtually impossible to find one if you were relocating here from out of state and didn't have access to a local referral. You no longer have to search for a realtor without knowing whether or not they are accepting of others because you can use a list of gay, lesbian, and gay-friendly agents in San Jose to do all of your homework for you.
Simply go to the page, and you'll be presented with a free list of gay, lesbian, and gay-friendly agents who can help you with your relocation as well as other useful information like LGBT+friendly schools, shopping, storage firms, tradesmen, and more. Read the biographies of LGBT real estate agents, then choose the one who is right for you. It's critical that you find someone who will be by your side and support you and your family during one of life's most exciting occasions.
Even better, there is no hidden motive, cost, or obligation whatsoever!