If your dream is to live in a coastal town with beautiful beaches, a thriving art scene, friendly neighbors, and plenty to see and do, moving to LGBT Sarasota could be a perfect choice. The city is well-known for its scenic beauty and is an important tourism, agricultural, and business hub with much more going for it than your might first think.
Sarasota is an hour south of Tampa Bay and was once a retirement oasis. Still, today, it's transformed itself into a vibrant cultural center with a busy downtown, a vibrant arts community, and stunning beaches that attract visitors and locals each year. Before you make the big move, why not check out this guide to learn all you can about what life has in store for you in LGBTQ Sarasota and how to get involved with the local queer community.
Yes, you read this right. Just like in Fort Myers, Jacksonville, Chattanooga, and other smaller U.S. cities, there is also a tight-knit gay scene here (if you know where to look), and this is something a gay realtor in Sarasota can help you navigate as you find your new perfect home here.
Once you throw in the memorable dining scene, a diversity of prestigious cultural institutes, including the Ringling Museum of Art, and a plethora of outdoor activities, you can begin to see why Sarasota is one of the most underrated destinations for members of the LGBTQ+ community looking to move from their current locations.
Before we dig a little deeper to find out what the city has in store for you as a member of the queer community, let's first look at some of the highlights of moving to LGBTQ Sarasota.
Highlights Of Moving To LGBTQ Sarasota
Sarasota is a beautiful city with plenty of properties that make it an ideal place to live. Whether it's the rich history, lively nightlife, and a to-die-for culinary scene, it's one of those places where you want to be. It should, therefore, not be surprising that LGBTQ singles and couples have put the city on the radar as one of the best coastal cities to raise families, live, work, or retire.
Affordable Living
One of the most attractive things about living in Sarasota, FL, is its affordability. The cost of living in Sarasota is low since Florida doesn't impose an income tax. Homes in Sarasota have a median rent of $950, and a median home price is $190,490. This makes living here affordable whether you're just starting out in life or simply looking for a new home. The unemployment rate in Sarasota is 4.8% and is home to several corporations and major employers such as CAE Healthcare, United Natural Foods Inc., and JCI Jones Chemicals.
Accommodates Any Lifestyle
Sarasota has plenty of neighborhoods that would match your lifestyle. If you're looking for safe, affordable, family-friendly neighborhoods, check out Laurel Park, a beautiful area popular with young professionals and singles. The district also has plenty of restaurants and nightlife. Other than Laurel Park, other Sarasota neighborhoods have access to eateries, eccentric boutiques, and calming ocean views.
Fun Activities
There's no chance of you ever getting bored here. There's so much to see, experience, and do in this beautiful city. Here, you can take enjoy a quiet walk through nature and glimpse some beautiful animals at the Big Cat Habitat and Gulf Coast Sanctuary. If there are children in your fold, bring them along for the walk and let them meet the Liger or baby primates.
It Is The Home For The Performing Arts
Sarasota is Florida's 'Cultural City' due to its theatrical scene and vibrant performing arts. Since the 1920s, Sarasota has enjoyed close ties with the Ringling family. John and Mable Ringling settled in the area and built the Ringling Museum here. Their art museum and mansion are open every day and are well-known attractions.
Does Sarasota Embrace the LGBTQ Community?
Sarasota is a city that embraces inclusiveness and celebrates diversity. There are diverse opportunities for LGBTQ residents to make connections, share interests, and get out and about. The LGBTQ community within the city is a valued presence. It is also visible throughout the city, with several social groups and organizations working together to ensure the community has access to the resources and support it requires.
In the state of Florida, individuals within the LGBTQ+ community might experience specific legal challenges that non-LGBT residents do not face. Same-sex activity in the state became legal in 2003 after the U.S. Supreme Court made a ruling in Lawrence v. Texas. The state also outlaws discrimination on gender identity and sexual orientation in housing and public accommodations, and employment.
While the LGBTQ community in Sarasota has made some progress, Florida has no state laws that prohibit discrimination against the LGBTQ community. To put it simply, in Florida, it is still legal to evict someone from housing, fire them, or deny them service because of being LGBTQ.
While it is illegal to discriminate against housing and public accommodation, and employment-based on pregnancy, sex, religion, color, race, marital status, handicap, and national origin, there aren't non-discrimination protections for the LGBTQ community. To prohibit discrimination against LGBT individuals in the state, the Florida Competitive Workforce Act has to be passed.
The bill will ensure that the state provides a safe environment to live, work, and play for everyone, including the LGBTQ community.
Equality Florida is one of the organizations working with local partners statewide to ensure that there's no discrimination against LGBTQ people at the local level. Public opinion polls show that almost 75% of Florida residents fully support inclusive laws that protect the LGBTQ community from discrimination. Having such protection has become the standard for counties and cities across Florida.
Businesses are also offering inclusive LGBTQ non-discrimination protections. More than 70% of Fortune 500 companies protect their employees from gender identity and sexual orientation discrimination. Equality Florida created Equality Means Business to work with enterprises that understand that equality is not only a prudent action to take but is also an excellent business move.
When a new bill prohibited transgender girls in the state from being part of school sports teams aligning with their gender identity, LGBTQ organizations in Sarasota and Manatee came together to protest the bill.
The bill imposed bans to kick out transgender girls from teams they were already playing in and banned them from any future participation. This means the girls couldn't play sports from middle school to college. This bill was the first anti-LGBTQ law passed in Tallahassee in the last 23 years.
It was adopted even though there was opposition from sports organizations such as the NCAA ns Miami Heat and from parents of transgender youth, coaches, and teammates. These groups of people understand that it's vital for every student- especially transgender students- to have equal access to necessary education and life lessons formed through playing sports.
The bill was signed by then-Governor Ron DeSantis as a slap on the face to the local LGBTQ community on the first day of Pride month. Even so, the fight to gain equality for LGBTQ residents, youth, and students in the state and city continues.
No one is giving up, but sadly, we need to restate that this is still Florida – a deeply divided state with very conservative rural areas, and so while queer rights are not as safe in the future from erosion as places like San Jose or Provincetown, if this is a consideration for you.
Is Sarasota An Expensive City To Move To?
In Sarasota, you will pay 15% more in housing than the national average. Rental prices in this city are also higher. In this city, the average rent price is $1134 per month, but the overall cost will be much higher if you add up your monthly bills. All other cost indexes, excluding groceries, are lower in Sarasota than the national average. Take a look at the summary below to help you put this into perspective.
Housing, Utilities & Transportation: Housing expenses in the city are 2% higher than the U.S. national average, while transport expenses such as gas prices and bus fares are 8% less than the national average. The cost of utilities in the city is 6% higher than the U.S. average.
Food & Grocery: Sarasota grocery prices are 20% higher than the country's average.
Healthcare: In Sarasota, healthcare is 17% higher than the country's average.
The Best Gay Neighborhoods In Sarasota
Not all LGBT individuals want to live in the relative frenzy of Downtown Sarasota, so thankfully, there are lots of alternate areas to live for those who are seeking a calmer-yet-still-LGBT-friendly environment.
When relocating to LGBTQ Sarasota, keep in mind that some neighborhoods are closer to all of the exciting queer events and happenings than others. Knowing them in advance will ensure that you arrive at your new home in the most suited gay-friendly area of town.
Start with these top gay and LGBT-friendly Sarasota communities to find your fabulously perfect new home, each with its own individual personality, welcoming community, and amenities you'll adore. Allow ample time to become acquainted with Sarasota's diverse personalities, and keep in mind that this city has plenty to offer everyone – LGBTQ or not!
Now let's take a look at where the handful of marvelous gay areas in Sarasota are and talk about the Sarasota gayborhood where you might feel most at home! Or speak to a local LGBT real estate agent for a more detailed understanding of the best options today.
Downtown Sarasota
Downtown Sarasota features apartment and condominium towers that stand tall above the city street. The lifestyle in this neighborhood is perfect for empty nesters, and young professionals are drawn to shopping, urban living, the arts, dining, and street fairs. Homes here are a little higher, with average prices reaching up to $735,000.
Laurel Park
The Laurel Park neighborhood has a healthy mix of boutiques, cafes, and bungalows. While the area is appealing to artists, it, unfortunately, isn't as affordable as you might like it to be. Small homes in the Laurel Park neighborhood range from $600,000- $1,000,000.
Fruitville
Fruitville is an affordable, family-friendly area with an average home value of $322,000. The location carries a suburban atmosphere but is still convenient for business and the arts while serving as a recreation center for softball, basketball, pickleball, and soccer.
LGBTQ+ Community Organizations In Sarasota
Sarasota is no stranger to LGBTQ organizations and resources, and the LGBTQ community frequently has to rely on donor organizations or non-profits to push the LGBTQ agenda further.
Wherever you live, it's vital that you give your support in any way you can go to such organizations so that they may reach others and help other people within the community. You might need their help now – or at some point in the future. Here are some community organizations in Sarasota doing amazing work. If you're looking for LGBTQ groups to join, gain support, meet new people, or volunteer with towards a cause you like, these are a great place to start.
Here are a few you can support or join.
ALSO (Advocacy, Leadership, Support, and Outreach) is the largest and oldest organization in the city whose mission is to outreach and support LGBTQ youth. The organization was founded as a response to the documentation of the high suicide rates among gay teens in the area and has now grown into a program that offers peer support services, advocacy, educational programs, and counseling referrals to LGBTQ+ youth and their parents.
Prime Timers is an organization for mature bisexual and gay men, 21 and above. The group's mission is to promote and organize educational events and social activities that impact the gay community. Its vision is to foster companionship and friendship among gay men in the city through its social events.
Pro Suzy provides a regular calendar of events and social gatherings targeted at LGBTQ women in the city. The group also keeps a detailed record of LGBTQ-friendly businesses, real estate agencies, attorneys, and more.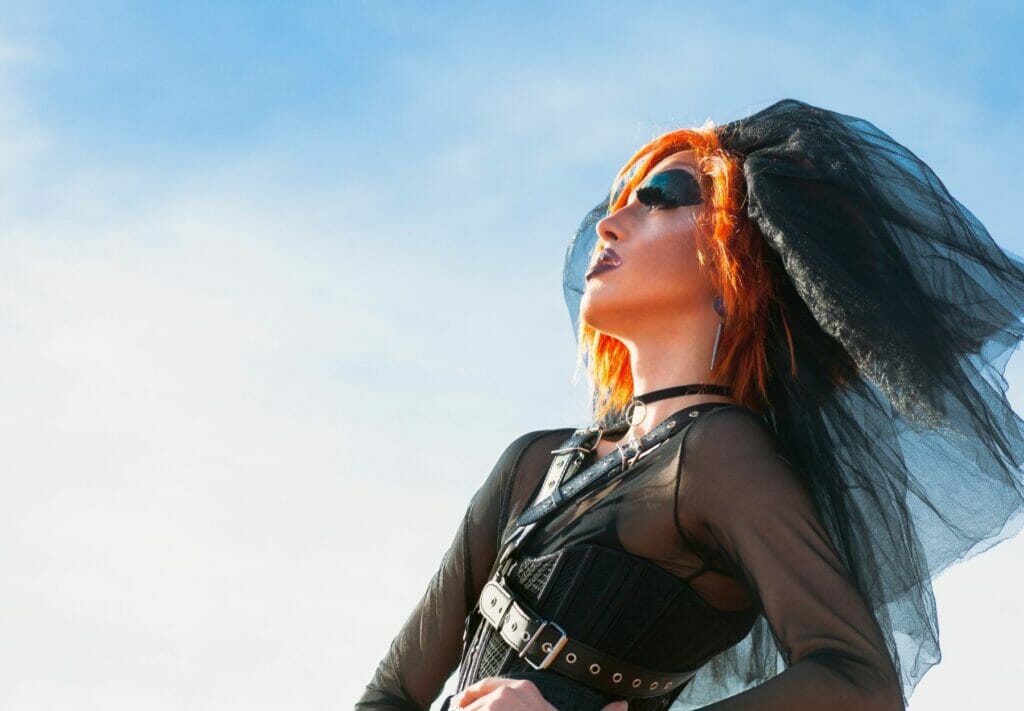 Regular LGBT Events in Sarasota
You have to make new friends, meet people, and network after moving to a new city. Thankfully, plenty of events, gatherings, and activities that target the queer community will help you do just that, and, as a result, there's no shortage of possibilities in the city for LGBTQ residents to enjoy.
Here are just some of the annual highlights you can look forward to after moving to LGBT Sarasota:
G2H2 meets at different restaurants and lounges every first Thursday of the month. The group provides a chill environment for the community to meet, network, and learn all they can about the city's LGBTQ scene. Not only is this event the perfect way of meeting people, but it's also a fun way of learning about the more than 80 LGBTQ-friendly establishments that have hosted the event over the years.
OUTAsoloRep is the city's premier LGBTQ performing arts event. The event seeks to connect the community through theatre and hosts an exciting evening once each month that features a variety of LGBTQ organizations. The event offers attendees an opportunity to enjoy a pre-show reception and performance. Attendees can also mingle with actors and each other at the end of the show and enjoy an informative session showcasing participating LGBTQ+ organizations.
Sarasota Pride Fest is held each year in October. The event is organized and hosted by Sarasota Pride Inc. It seeks to connect LGBTQ-friendly organizations and businesses with the community during a whole-day event featuring many food vendors, art, and live music.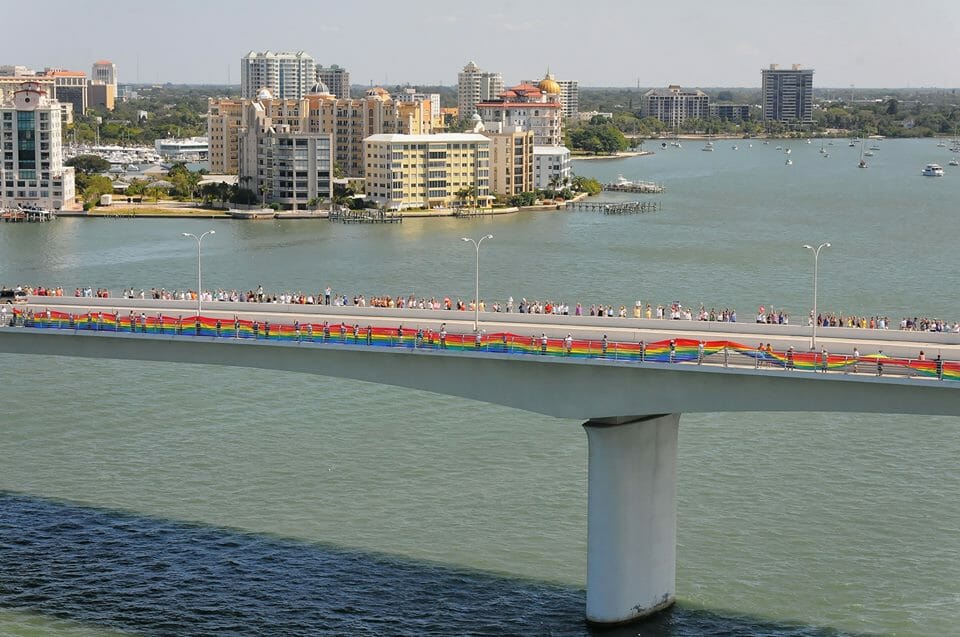 LGBT Owned Businesses In Sarasota
It's only natural to want to support gay companies after arriving in LGBT Sarasota. Establishing a secure environment where people may rest, buy, dine, and interact without fear is one strategy for making a safer and more inclusive society, and this is exactly what LGBT businesses should strive for.
It is vital to support these efforts wherever you are in order to ensure the queer community's survival and success. With that in mind, here are a few LGBTQ-friendly companies in Sarasota worth visiting.
Jimmy J is an Aveda-trained Master Stylist. He takes great pride in his work and blesses the hair industry with years of operational experience. He is always up to exploring new trends while building relationships with his clients. Jimmy J uses Eufora color and products for his work. Eufora is a certified, organic-aloe-based product.
Sage Restaurant is LGBTQ owned business that serves delicious drinks and cocktails. The restaurant also offers a culturally diverse menu in an elegant setting. Most of the dishes you will enjoy here are made with sustainably and globally sourced ingredients.
Tsunami Sushi And Hibachi Grill
For an Asian fusion experience, head over to Tsunami Sushi and Hibachi grill to get your taste buds tickled. This LGBTQ-owned establishment offers creative sashimi and sushi creations for dinner and lunch. Explore the endless variety of sushi rolls such as Siesta and Waikiki.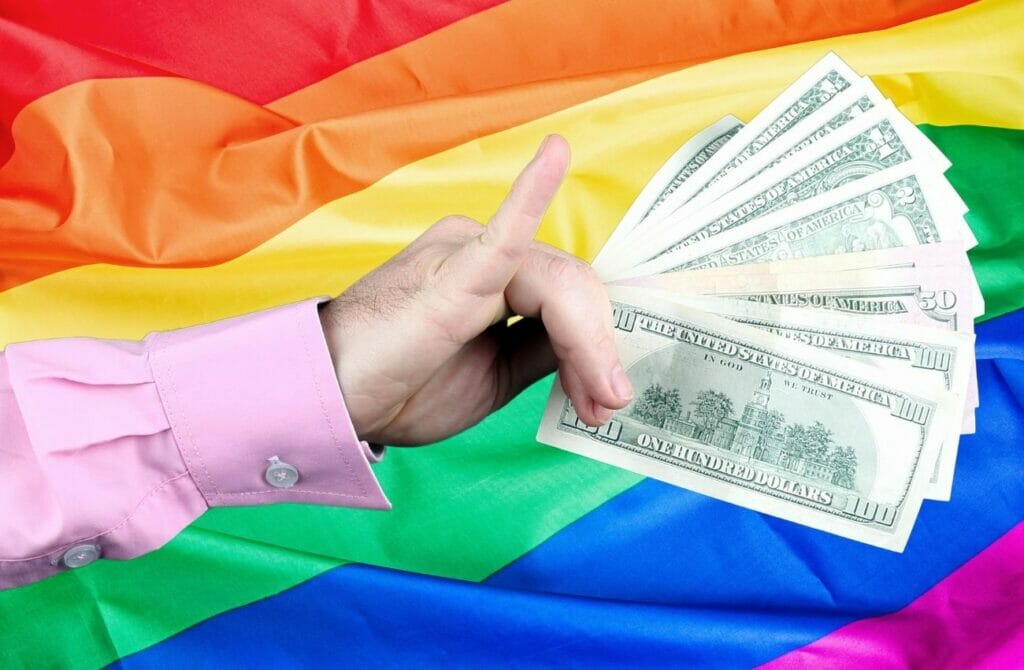 Final Thoughts On Moving To LGBTQ Sarasota
For a city of its size, Sarasota is laid back and tranquil. It offers unique coastal living with its year-round sunshine and beautiful beaches. While the city offers a small-town atmosphere, it also has quality housing options, services, and recreational opportunities.
Remember that life is what you make it, and whatever gay Sarasota area you choose to start your new life in, we hope you find the freedom and comfort you desire.
Living in a gay-friendly neighborhood, frequenting local LGBT businesses and events, and joining in queer community groups and sports teams are the best ways to learn about LGBT Sarasota.
We guarantee that if you do this, your transition to LGBT Sarasota will be more enjoyable, and you'll meet like-minded people quickly to join your chosen family.
Finding Gay Realtors In Sarasota Florida
When looking for the ideal realtor, why would you consider someone's sexuality? This may seem strange at first, but there are several reasons why contacting a gay realtor in Sarasota is a great way to find your dream house.
After all, when it relates to one of life's most important transactions, it's not unreasonable to expect fair, equal, and honest representation from someone who understands the queer community's particular needs and wishes. Furthermore, unfortunately, many people (up to a third of Americans) continue to believe that our community does not deserve protection and dignity in housing, adoption, employment, and other areas of life.
So it's no surprise that LGBT people who use mainstream realtors often describe feelings of discomfort, unnecessary trouble, unenthusiastic representation, or even antagonism or outright contempt. Everyone deserves a pleasant, stress-free home buying or selling experience while being adequately represented, and this is why we feel you should hire a gay realtor to assist you in finding your future home.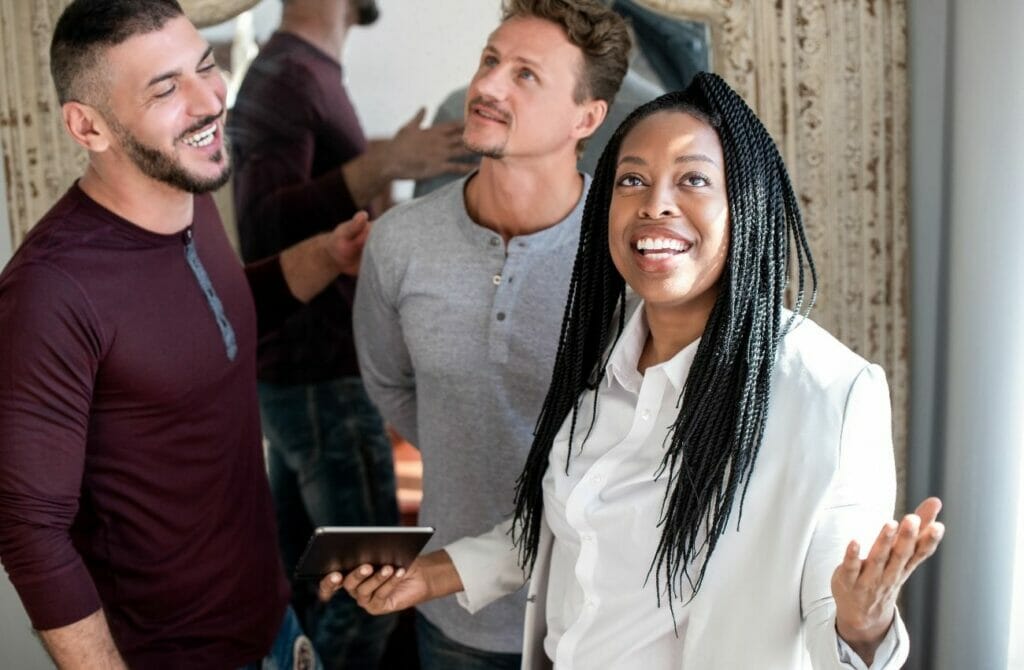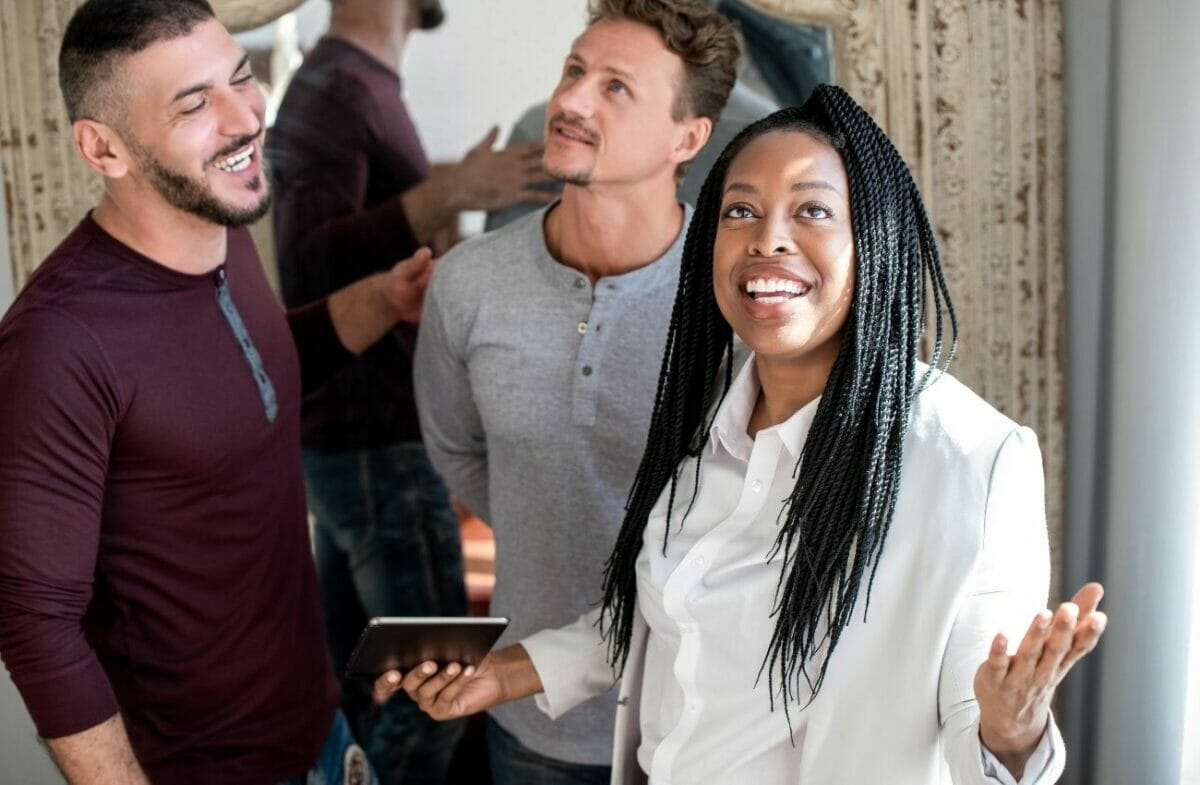 LGBTQ realtors are more likely to be familiar with the diverse communities in their area and know which ones may be best suited to you when looking for a home. That's not to say a heterosexual realtor isn't capable, but they've probably never had to address many of the issues LGBT people face. Rather than just being concerned with how bustling, fashionable, or up-and-coming a neighborhood is (or what it may appear like), gay realtors conduct extensive research into the neighborhoods in which they sell homes to ensure that clients are safe.
It used to be difficult to locate professional LGBT-friendly real estate agents in Sarasota, and it was virtually impossible to find one if you were relocating here from out of state and didn't have access to a local referral. You no longer have to search for a realtor without knowing whether or not they are accepting of others because you can use a list of gay, lesbian, and gay-friendly agents in Sarasota to do all of your homework for you.
Simply go to the page, and you'll be presented with a free list of gay, lesbian, and gay-friendly agents who can help you with your relocation as well as other useful information like LGBT+friendly schools, shopping, storage firms, tradesmen, and more. Read the biographies of LGBT real estate agents, then choose the one who is right for you. It's critical that you find someone who will be by your side and support you and your family during one of life's most exciting occasions.
Even better, there is no hidden motive, cost, or obligation whatsoever!