If you're thinking of moving to LGBT Tulsa, you should get ready to live in a city with welcoming neighbors. The city was once known as an oil town, but energy tech businesses and the aerospace industry are responsible for a vareity of newcomers moving to this city.
The downtown scene is popping, the cost of living is low, and plenty of recreational activities are provided by the lakes. Consider this your guide to what living in LGBT Tulsa is like and how to get involved with the local queer community.
Yes, you read this right. Just like in Sarasota, San Jose, Chattanooga, and other smaller US cities, there is also a tight-knit gay scene here (if you know where to look), and this is something a gay realtor in Tulsa can help you navigate as you find your new perfect home here.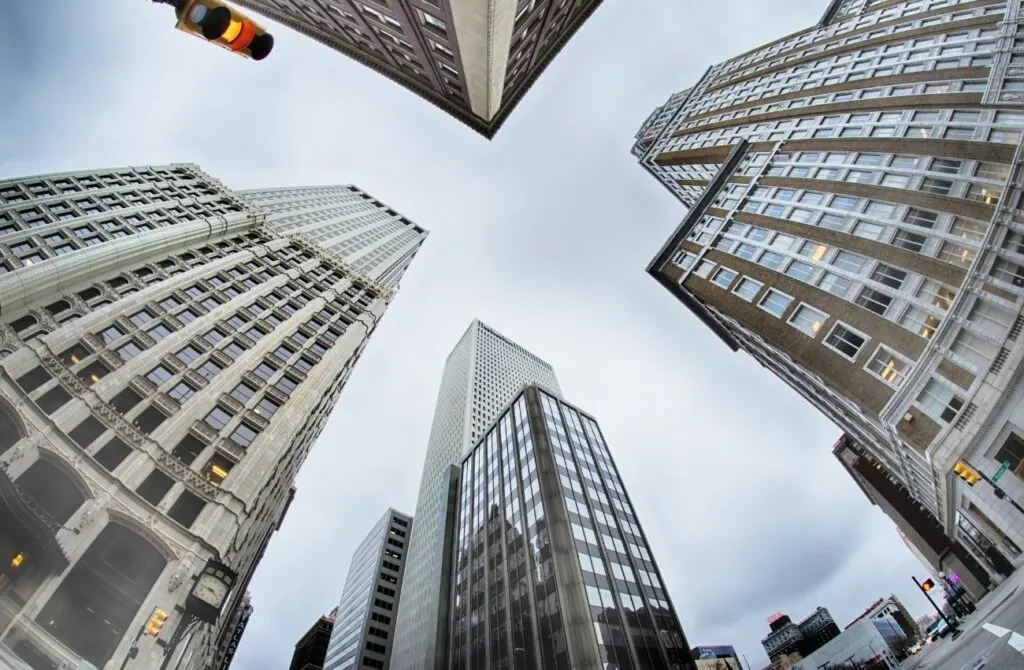 Once you throw in the outstanding dining scene, substantial art deco architecture collection, revitalized neighbourhoods, and underground arts scene, you can begin to see why Tulsa is one of the most underrated destinations for members of the LGBTQ+ community looking to move from their current locations.
Before we dig a little deeper to find out what the city has in store for you as a member of the queer community, let's first take a look at some of the highlights of moving to LGBTQ Tulsa.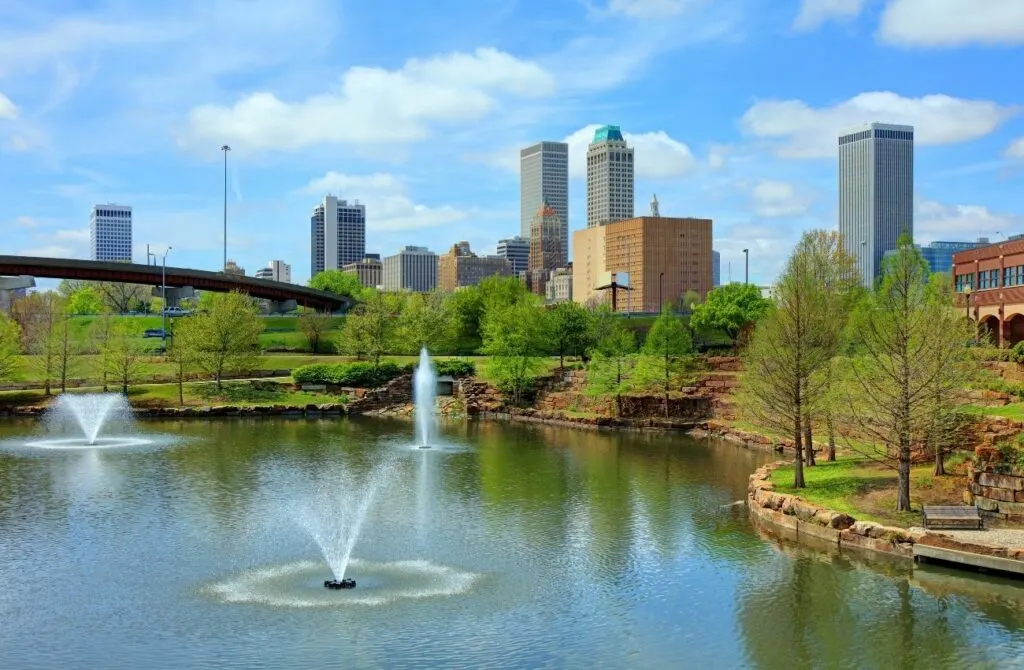 Highlights Of Moving To LGBTQ Tulsa
Downtown Tulsa comes with a variety of entertainment options. Whether it's the Art Deco buildings, nightclubs, restaurants, and bars, there's plenty to see and do here. If learning about history is your thing, the Brookside neighborhood will satisfy all your cravings. However, that's not all. Here's what Tulsa can offer you:
Arts and Culture
The culture and arts scene in Tulsa is enviable. There are enough famous musicians from this city, and you can enjoy live shows at venues such as Cain's Ballroom during the week. Members of the LGBTQ community who want to make their music are welcome to be part of the Sisters in Song or the Council Oak Gay Men's Chorale, where they can meet like-minded people and perform for all.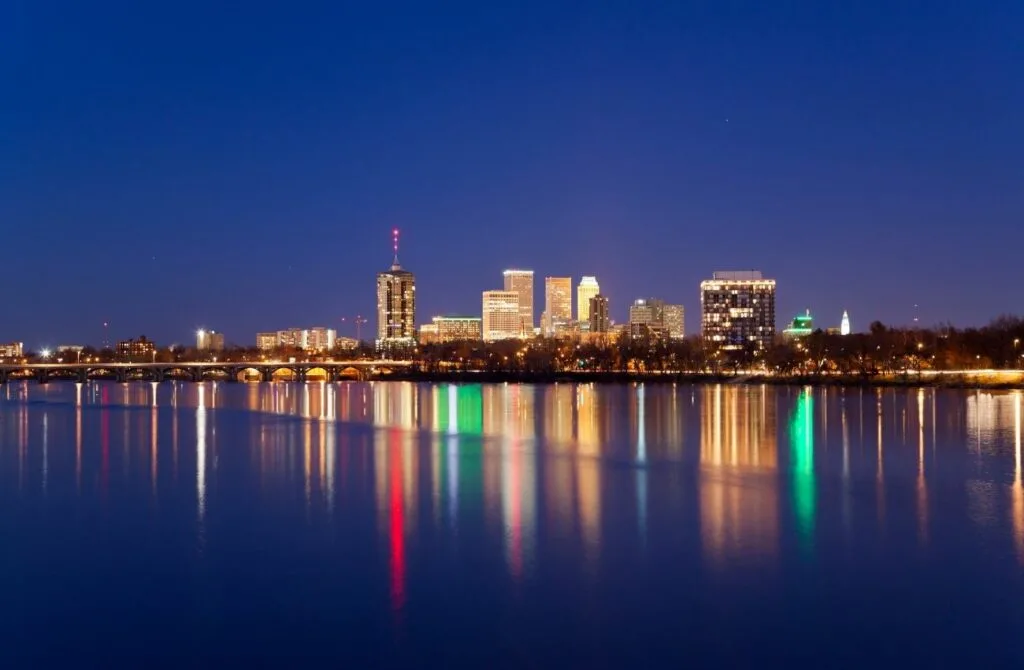 Play Ball
LGBTQ athletes have plenty to thank Tulsa for. Tulsa Threat is a team-owned women's tackle team, so if you're looking for a full-contact sport, you will fit right into this team or join women's rugby. Queer women are also welcome to join the Tulsa Women's Roughneck Roller Derby. There are plenty of active options for LGBTQ people to enjoy, including tennis, basketball, softball, and bowling.
Job Opportunities
Most people recognize Tulsa for the Tulsa Remote program that pays up to $10,000 to qualify workers moving here. The city's oil industry is one of the significant employers. Companies in the energy scene, such as ONE Gas, QuikTrip, Helmerich, and Payne, and plenty of tech startups, provide lucrative opportunities.
The Great Outdoors
Not only do you get the big-city conveniences in Tulsa, but you also enjoy the city's natural beauty. Tulsa offers plenty of waterfront recreation such as paddle boat rentals, a 100-acre green space that was once known as the best city park in the country, and hiking trails ideal for biking, jogging, walking, or bird watching. If you like, cast your line and spend an afternoon fishing at the Lynn Lane Reservoir.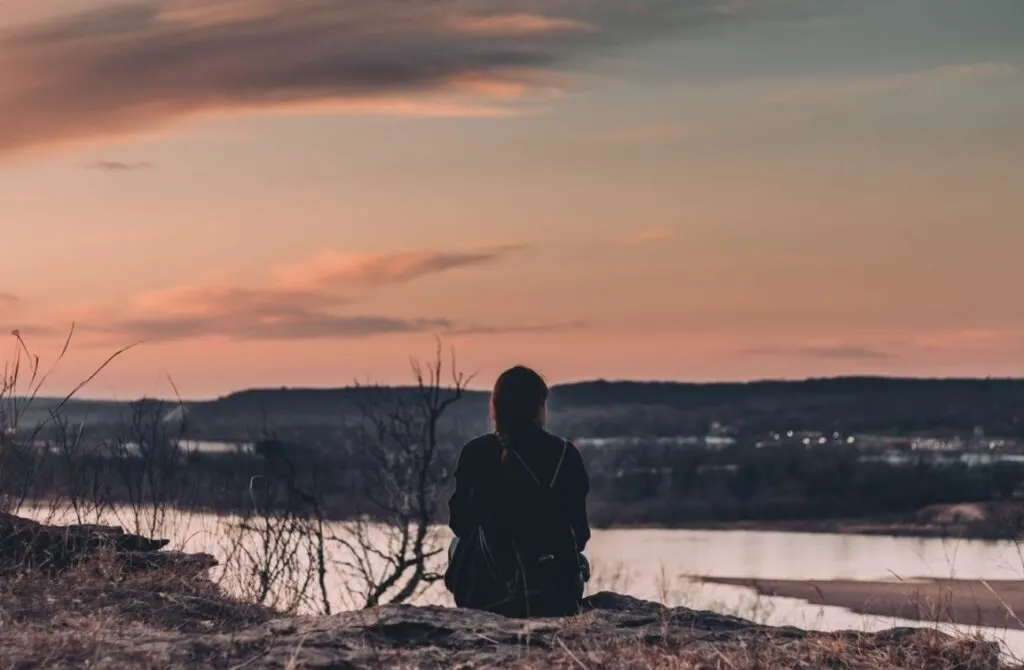 Does Tulsa Embrace the LGBTQ Community?
Tulsa got an average MEI score of 68 and 10 bonus points to make a total of 78. The city gained this mark by adopting non-discrimination laws, offering equal benefits and protections to its LGBTQ employees, and ensuring that workplaces are inclusive and committed to treating LGBTQ+ employees equally.
LGBT people in the United States state of Oklahoma have most of the same rights as non-LGBT people. Same-sex sexual activity in Oklahoma is legal, and adoption by same-sex couples and same-sex marriage has been legal since October 2014.
Although state laws do not explicitly forbid discrimination based on gender identity or sexual orientation, the United States Supreme Court's decision in Bostock v. Clayton County found that employment discrimination against the LGBTQ community is illegal.
However, discrimination may still occur since Oklahoma is an at-will employment region. It's legal for an employer to fire their employee without disclosing the reason.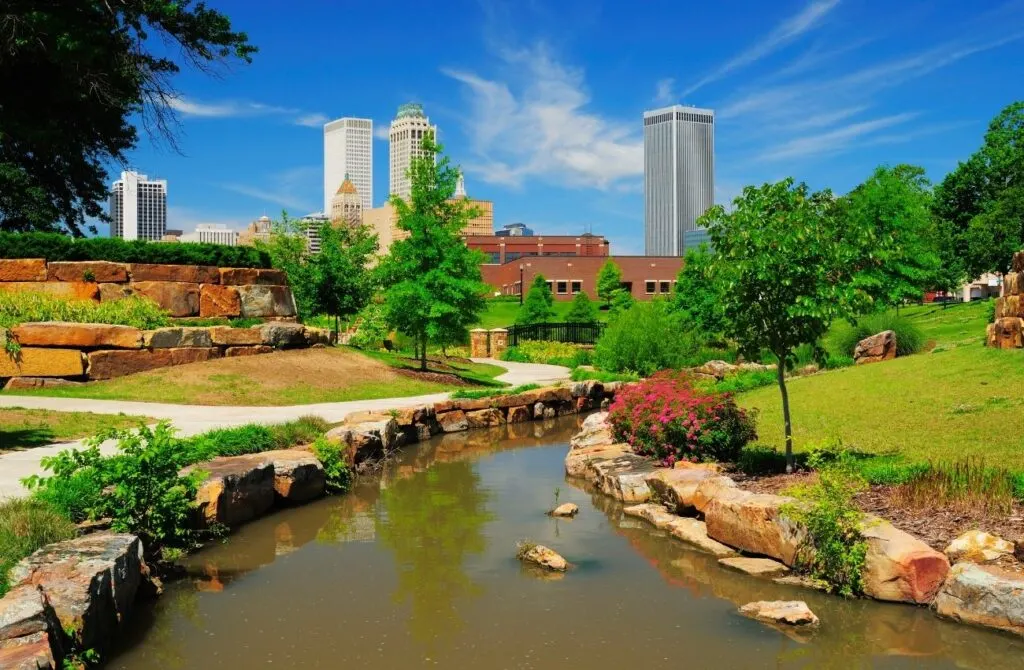 In April 2004, the state Senate approved a constitutional ban on same-sex marriage by a vote of 38 to 7, and the Oklahoma House of Reps approved the same by a vote of 92 to 4. Oklahoma voters consented to Oklahoma Question 711 on November 2, 2004, a constitutional amendment that prohibited same-sex marriage and other legal consequences accorded to unmarried couples and/or collectives.
The U.S. Supreme Court denied Oklahoma's appeal on October 6, 2014, upholding the district court's decision that Oklahoma's ban on same-sex marriage was unconstitutional. After the denial of the appeal by the court, the County Court Clerk's Office and others throughout the region began giving same-sex couples marriage licenses.
Oklahoma allows adoption by an unmarried adult or a couple regardless of their sexual orientation. In vitro fertilization and fertility treatments are available to lesbian couples. State law recognizes the non-gestational, non-genetic mother as the legal parent of a child born through donor insemination.
Oklahoma law does not explicitly forbid discrimination on the basis of sexual orientation and gender identity. Norman city has nondiscrimination legislation that makes it illegal to discriminate on the basis of gender identity and sexual orientation in housing, employment, and public accommodations.
On the other hand, Oklahoma City, Edmond, and Tulsa have nondiscrimination laws that ban discrimination in public employment on the basis of gender identity and sexual orientation.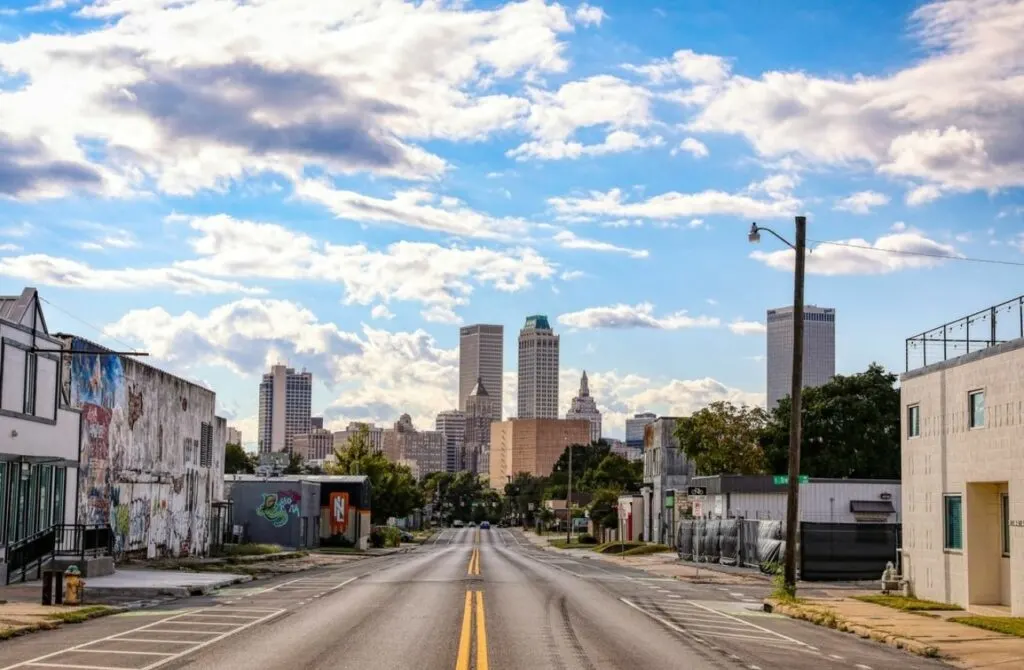 Is Tulsa An Expensive City To Move To?
Tulsa city has some of the lowest costs of living in the country and affordable housing. You will enjoy living here as it's exceptionally budget-friendly with a cost of living that's almost 17% below the U.S average.
The city has been recognized for being on the list of the country's most affordable cities, so if priorities are a big deal, Tulsa is an excellent choice for you. The median price of a home in Tulsa city is $126,200.
Housing, Utilities & Transportation: Housing expenses in the city are 35% lower than the country's average, while utility bills are 18% higher than the U.S average. Transport expenses such as gas prices and bus fares are 2% lower than the U.S average.
Food & Grocery: Grocery prices in Tulsa city are 5% lower than the U.S average.
Healthcare: Tulsa healthcare is 9% lower than the country's average.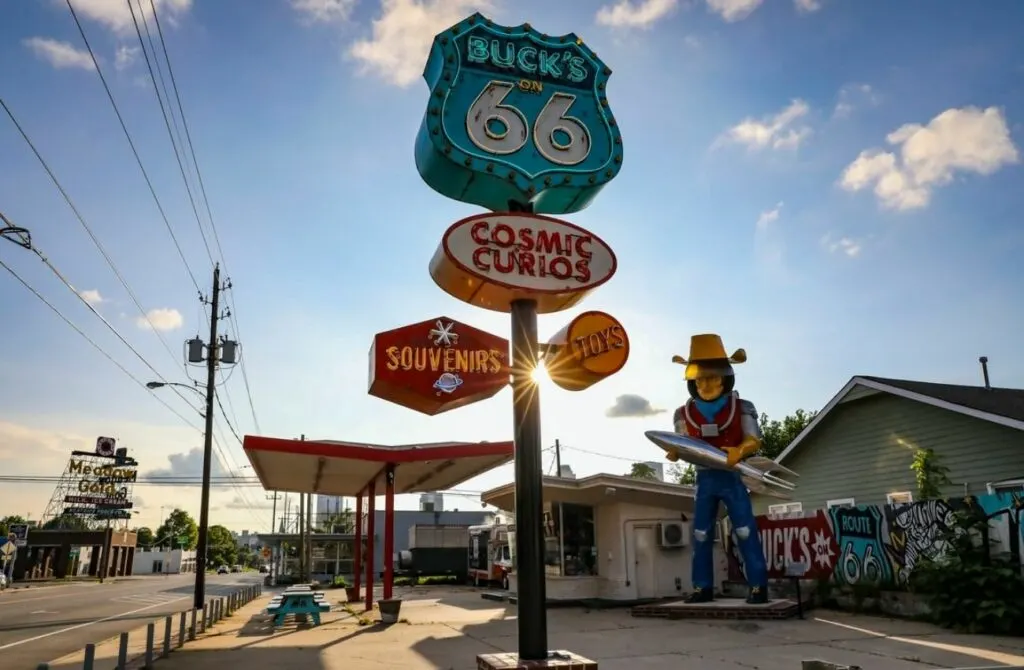 The Best Gay Neighborhoods In Tulsa
Not all LGBT individuals want to live in the relative frenzy of Downtown Tulsa (the city's financial and commercial heart), so thankfully, there are lots of alternate areas to live for those who are seeking a calmer-yet-still-LGBT-friendly environment.
When relocating to LGBTQ Tulsa, keep in mind that some neighborhoods are closer to all of the exciting queer events and happenings than others. Knowing them in advance will ensure that you arrive at your new home in the most suited gay-friendly area of town.
Start with these top gay and LGBT-friendly Tulsa communities to find your fabulously perfect new home, each with its own individual personality, welcoming community, and amenities you'll adore. Allow ample time to become acquainted with Tulsa's diverse personalities, and keep in mind that this city has plenty to offer everyone – LGBTQ or not!
Now let's take a look at where the handful of marvelous gay areas in Tulsa are and talk about the Tulsa gayborhood where you might feel most at home! Or speak to a local LGBT real estate agent for a more detailed understanding of the best options today.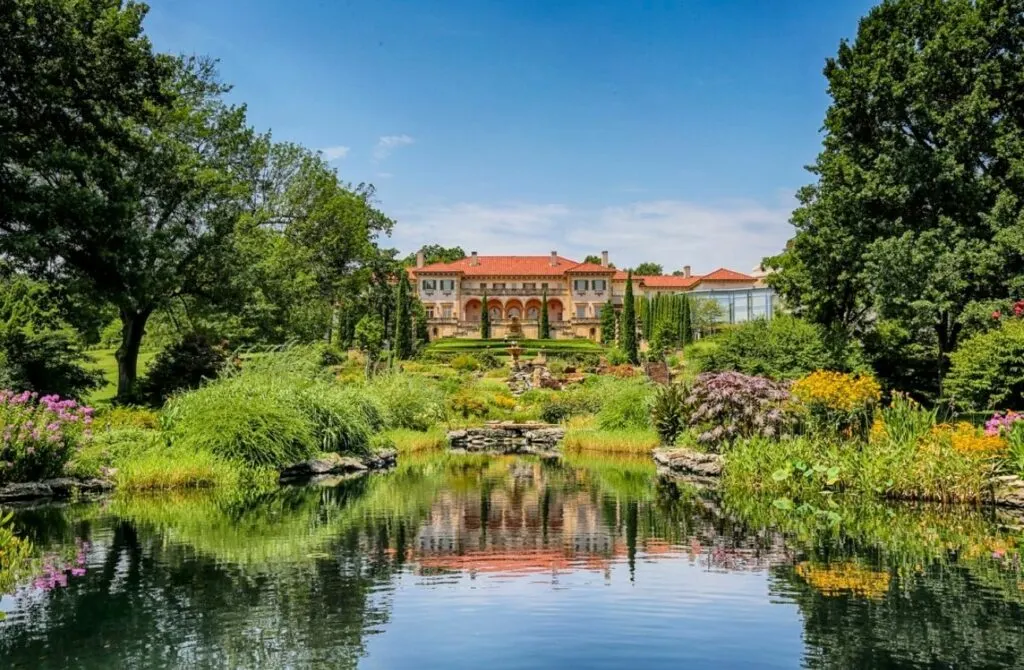 Brady Heights
Brady Heights is a historic neighborhood located north of Tulsa downtown. The neighborhood is home to Tulsa's most prominent gay district. It comes with easy access to entertainment, restaurants, shops, and more, as well as a wide range of home designs and price ranges. The median price of a home sold in this area is $157,000.
Florence Park
Florence Park is located in Tulsa's midtown area and is recognized for its older properties and diverse selection of restaurants, shops, and other businesses. Single-family dwellings in this neighborhood are ordinarily reasonably priced, with the median price of homes in the neighborhood being around $280,000.
Downtown Tulsa
While the area is famous for being only for young professionals, there is plenty to do if you want to settle down. If you enjoy music and classical arts, this is the place for you. You'll only be a few minutes from the Tulsa Ballet, Tulsa Performing Arts Center, and other attractions.
The neighborhood is full of beautiful Art Deco structures as well as reasonably priced homes. There are plenty of options available, whether you're single, married, or starting a family.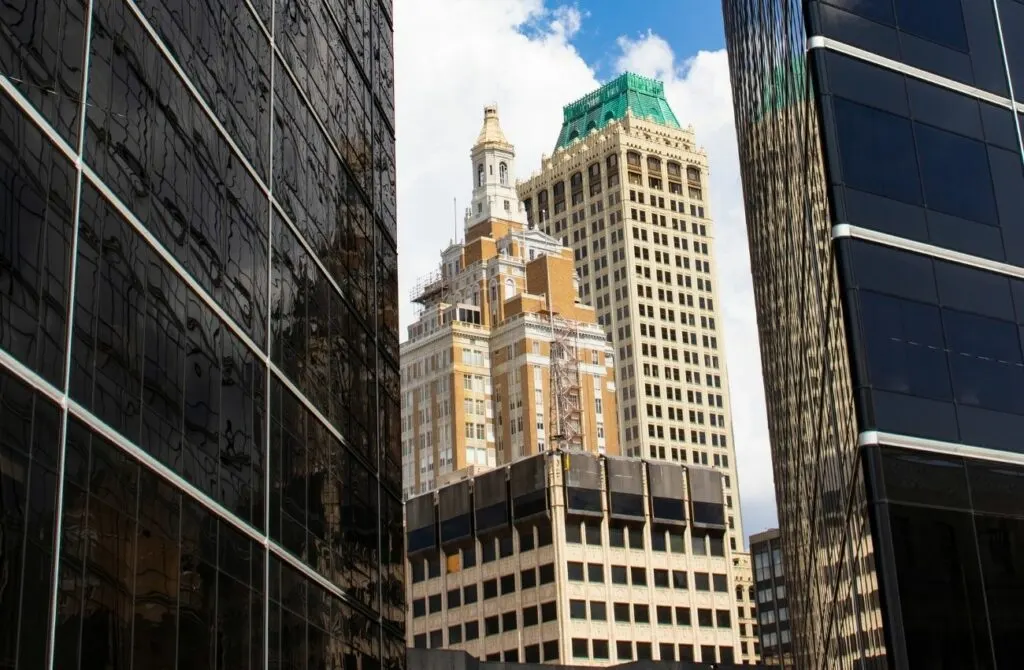 LGBTQ+ Community Organizations In Tulsa
Tulsa LGBTQ community is lucky to have plenty of resources and organizations that support a vibrant community, though Tulsa sadly still frequently has to rely on donor organizations or non-profits to push the LGBTQ agenda further.
Wherever you live, it's vital that you give your support in any way you can go to such organizations so that they may reach others and help other people within the community. You might need their help now – or at some point in the future. Here are some community organizations in Tulsa doing amazing work. If you're looking for LGBTQ groups to join, gain support, meet new people, or volunteer with towards a cause you like, these are a great place to start.
Tulsa's LGBTQ-friendly sports organization is the Equality Sports Alliance, which OKEQ sponsors. It's an organization that aims to support and develop LGBTQ-friendly sports in the Tulsa area. The organization offers a variety of sports such as bowling, softball, and football. New teams and sports are frequently added, and it's an excellent way to take part in exercise, meet new people, and have some fun.
The Equality Center, founded in 1995, serves the LGBT and allied communities. It is one of the region's most prominent centers of its kind. Oklahomans for Equality owns and operates the center, which houses a full-service lending library, an event center, and a wellness center.
The Diversity Center of Oklahoma, Tulsa, aims at bridging gaps in comprehensive community services through partnerships with a wide range of community agencies and bringing them together to their Gender Diverse and LGBTQ Community Resource Center.
Having such resources in one place to serve the gender diverse & LGBTQ communities enhances people's ability to receive quality services from sensitive providers and reduces service delays.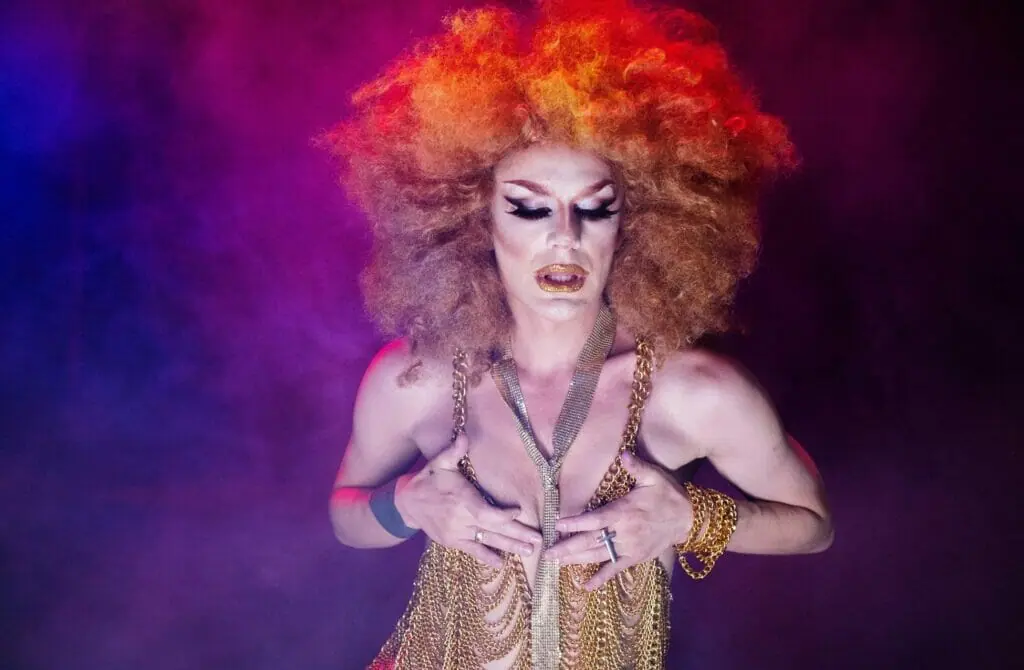 Regular LGBT Events in Tulsa
You have to make new friends, meet people, and network after moving to a new city. Thankfully, plenty of events, gatherings, and activities that target the queer community will help you do just that, and, as a result, there's no shortage of possibilities in the city for LGBTQ residents to enjoy.
Here are just some of the annual highlights you can look forward to after moving to LGBT Tulsa:
Tulsa Pride is Oklahoma's oldest LGBTQ pride festival. The event has been celebrating Oklahoma's LGBTQ+ community and their contributions to the city of Tulsa and surrounding areas for more than 40 years. Whether you enjoy parties, parades, family-friendly activities, delicious food, or concerts, this annual event has something for everyone.
MOREcolor is the 1980's TOHR art show brought back to life and is a celebration of PRIDE via the fine arts. This event only keeps 30% of what artists make as the commission and allows them to keep the 70%. Several venues have hosted the show, but it's now regularly held at the Equality Center's Event Center. Each year, there are new performances that grace the opening night event, including contemporary dance, opera flash mob, installation art, and more.
Mayfest is an annual event dedicated to enhancing the humanities and arts in the Tulsa community. The event is referred to as the city's most popular arts festival and offers a wide range of art from local vendors and those from around the country. The event also features plenty of concerts and performances, excellent food, family-friendly activities, and much more.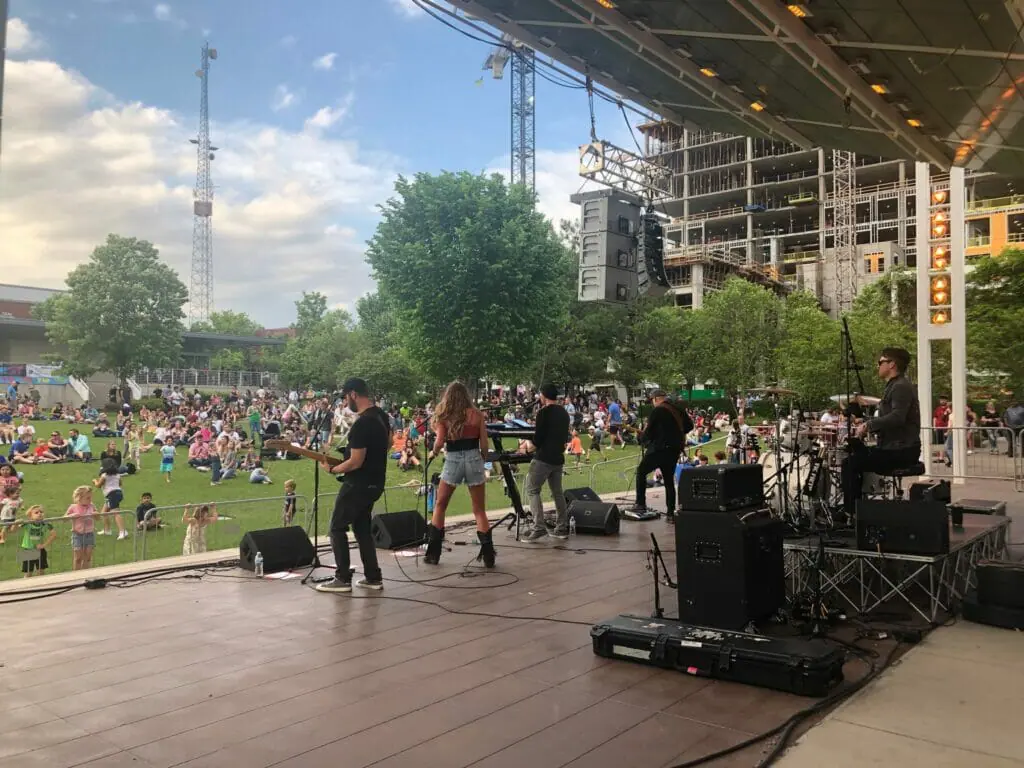 LGBT Owned Businesses in Tulsa
The buying power of Tulsa's LGBTQ community cannot be ignored. As a result, the city is home to some pretty incredible businesses owned by queer individuals.
It's only natural to want to support gay companies after arriving in LGBT Tulsa. Establishing a secure environment where people may rest, buy, dine, and interact without fear is one strategy for making a safer and more inclusive society, and this is exactly what LGBT businesses should strive for.
It is vital to support these efforts wherever you are in order to ensure the queer community's survival and success. With that in mind, here are a few LGBTQ-friendly companies in Tulsa worth visiting.
Aunt B's Sweet Treats specializes in creating homemade desserts such as cakes, cookies, pies, and cupcakes. The business specializes in giving their products an old-fashioned look, just like your grandma would make them! Whether you're a working mom or dad with no time to make sweet treats for your family, or baking isn't your forte, having Aunt B's unique desserts on hand for special celebrations is something you'll be grateful for.
Millers Superior Electric is a general electric company specializing in electrical troubleshooting and repair, lighting installation and repair, electrical design, installation, inspection, and emergency electrical services. The company has more than 20 years of experience in the electrical industry and provides both commercial and residential electrical services. Millers Superior Electric serves LGBTQ clients in Tulsa and the greater Oklahoma region with commercial and residential services.
Lisa Becklund founded the Living Kitchen Farm and Dairy in 2005 after a stint in the restaurant business. She then moved to Oklahoma to learn farming and stayed to keep the friendships she had fostered here and practice everything she's learned on her farm. Lisa hosted her first farm-tale dinner on her seven-acre farm in 2006 near Heyburn Lake. She was later joined by her wife Linda ford, and together, they lease the Oakley Farm, a 400-acre property with a hidden cabin in the woods.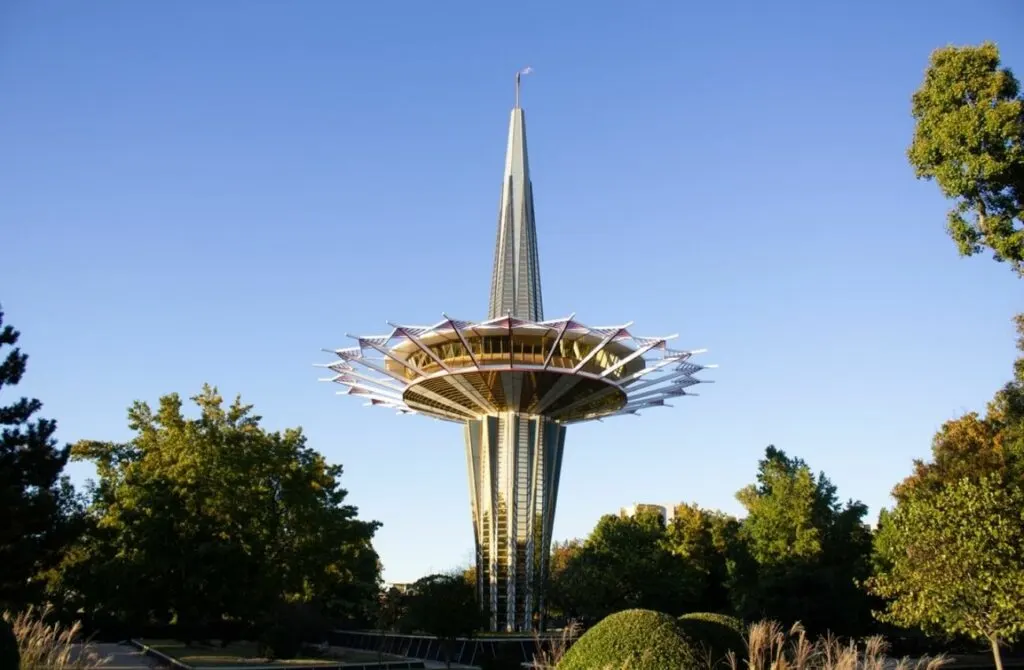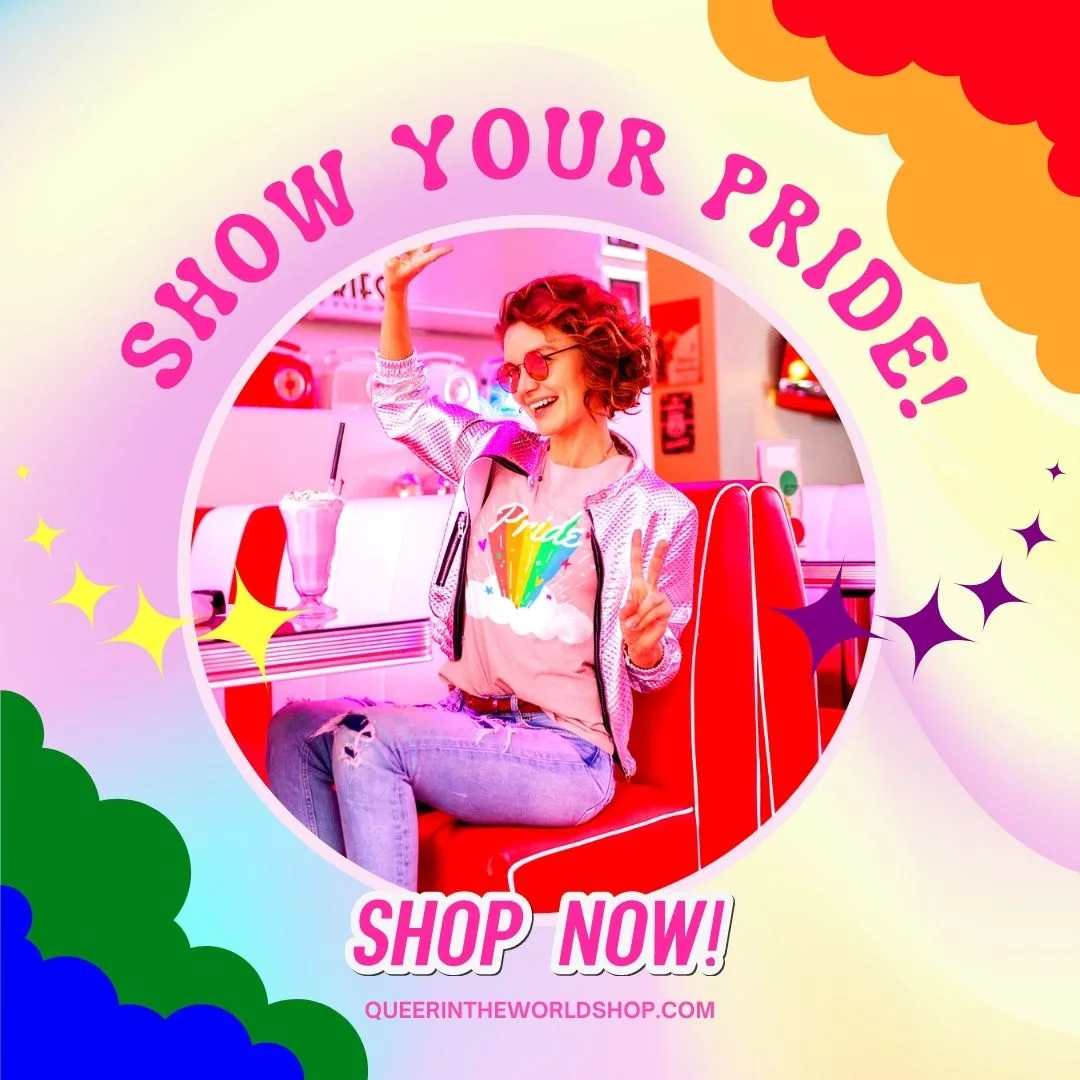 Final Thoughts On Moving to LGBTQ Tulsa
LGBT Tulsa is a fantastic place to call home because it comes with affordable housing, a low cost of living, and a career economy that attracts many workers and families. People with an artistic bent will appreciate the year-long performing arts space in downtown Tulsa, bringing together some of the country's upcoming and top musicians.
The city also has a lot to offer in terms of culture outside of the music scene. There are lawns to visit, trails to discover by foot and bike, several libraries, and museums covering a variety of subjects such as natural science, food, art, and history.
Remember that life is what you make it, and whatever gay Tulsa area you choose to start your new life in, we hope you find the freedom and comfort you desire.
Living in a gay-friendly neighbourhood, frequenting local LGBT businesses and events, and joining in queer community groups and sports teams are the best ways to learn about LGBT Tulsa.
We guarantee that if you do this, your transition to LGBT Tulsa will be more enjoyable, and you'll meet like-minded people quickly to join your chosen family.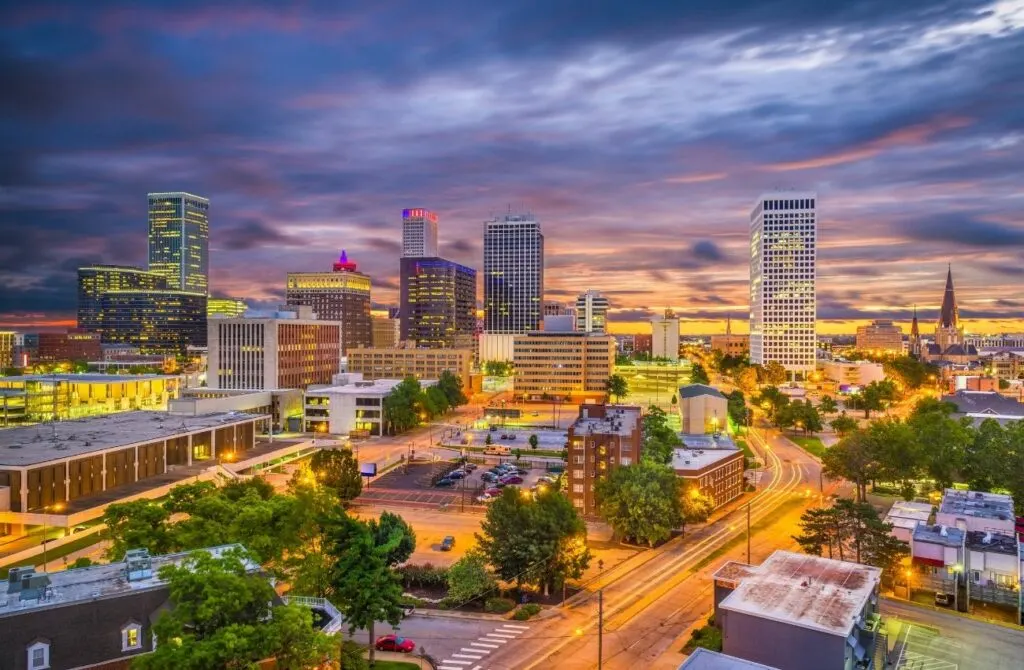 Finding Gay Realtors In Tulsa Oklahoma
When looking for the ideal realtor, why would you consider someone's sexuality? This may seem strange at first, but there are several reasons why contacting a gay realtor in Tulsa is a great way to find your dream house.
After all, when it relates to one of life's most important transactions, it's not unreasonable to expect fair, equal, and honest representation from someone who understands the queer community's particular needs and wishes. Furthermore, unfortunately, many people (up to a third of Americans) continue to believe that our community does not deserve protection and dignity in housing, adoption, employment, and other areas of life.
So it's no surprise that LGBT people who use mainstream realtors often describe feelings of discomfort, unnecessary trouble, unenthusiastic representation, or even antagonism or outright contempt. Everyone deserves a pleasant, stress-free home buying or selling experience while being adequately represented, and this is why we feel you should hire a gay realtor to assist you in finding your future home.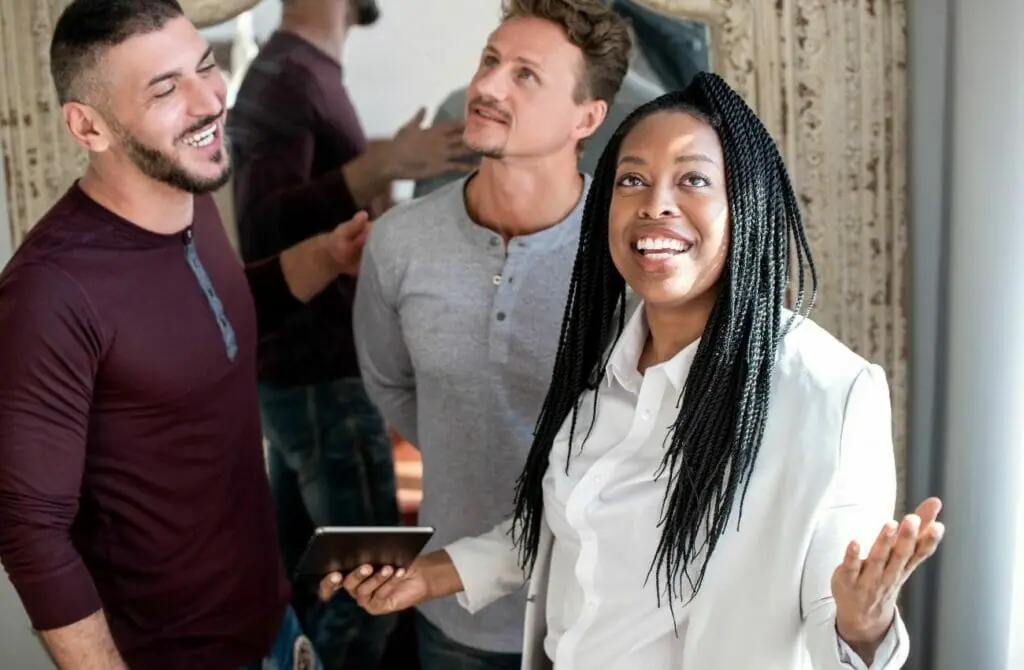 LGBTQ realtors are more likely to be familiar with the diverse communities in their area and know which ones may be best suited to you when looking for a home. That's not to say a heterosexual realtor isn't capable, but they've probably never had to address many of the issues LGBT people face. Rather than just being concerned with how bustling, fashionable, or up-and-coming a neighborhood is (or what it may appear like), gay realtors conduct extensive research into the neighborhoods in which they sell homes to ensure that clients are safe.
It used to be difficult to locate professional LGBT-friendly real estate agents in Tulsa, and it was virtually impossible to find one if you were relocating here from out of state and didn't have access to a local referral. You no longer have to search for a realtor without knowing whether or not they are accepting of others because you can use a list of gay, lesbian, and gay-friendly agents in Tulsa to do all of your homework for you.
Simply go to the page, and you'll be presented with a free list of gay, lesbian, and gay-friendly agents who can help you with your relocation as well as other useful information like LGBT+friendly schools, shopping, storage firms, tradesmen, and more. Read the biographies of LGBT real estate agents, then choose the one who is right for you. It's critical that you find someone who will be by your side and support you and your family during one of life's most exciting occasions.
Even better, there is no hidden motive, cost, or obligation whatsoever!