People are flocking to Chattanooga, Tennessee, for its incredible alfresco recreation opportunities as well as its flourishing art and innovations. However, many people are unaware that this great city is also a Southern haven for members of the queer community, explaining why so many are now considering moving To LGBT Chattanooga.
Chattanooga is worth a glance if you want to live in a city where inclusivity isn't assigned to a particular neighborhood or a bunch of shops but is infused all through city life. Consider this your guide to what living in LGBT Chattanooga is like and how to get involved with the local queer community.
Yes, just like in Myrtle Beach, Colorado Springs, Asheville, and other smaller U.S. cities, there is also a tight-knit gay scene here (if you know where to look), and this is something a gay realtor in Chattanooga can help you navigate as you find your new perfect home here.
Once you throw in the outstanding dining scene, revitalizing neighborhoods, a renewed waterfront, and a plethora of outdoor activities, including climbing, hiking loops, kayak routes, and mountain biking trails and you can begin to see why Chattanooga is one of the most underrated destinations for members of the LGBTQ+ community looking to move from their current locations.
Before we dig a little deeper to find out what the city has in store for you as a member of the queer community, let's first take a look at some of the highlights of moving to LGBTQ Chattanooga.
The Best Parts Of Moving To LGBTQ Chattanooga
Chattanooga is a genuine Deep South treasure. Despite its ever-increasing size, it remains a walkable, safe city deeply entwined with its mountains. From the roads to the surrounding buildings, every new development is designed with green sustainability in mind. But that is not all there is to love about moving here.
Advance Your Career!
Are you looking for work in Chattanooga? Volkswagen Group of America, Erlanger Health System, Tennessee Valley Authority, BlueCross BlueShield of Tennessee, Hamilton County Schools, and other top employers call the scenic city home.
Job opportunities are available in various industries, from car manufacturing to health care services. One of the city's healthcare providers, CHI Memorial Hospital has been named one of Tennessee's best facilities!
Chattanooga is also one of the best cities in the U.S for remote work, attracting Paypal, Amazon, and Spotify employees. With new advancements and new investment opportunities, it's no surprise that people are flocking to Chattown!
A Thriving Technology Hub
The Gig City was the first city in the United States to deploy citywide gigabyte connectivity, which provided residents with a fast and inexpensive internet connection. This revolutionary platform and high-speed internet speed drew tech companies and startups looking for a less expensive alternative to New York or San Francisco, transforming Chattanooga into a technology hotspot.
With startups like Branch Technology, FreightWaves, and Bellhop emerging from the Chattanooga business scene, as well as startup support from the Hamilton County Business Development Center's INCubator, the city will keep on enticing tech entrepreneurs.
Acceptance Throughout The City
Many cities designate certain areas of the city as gay-friendly. Members of the LGBTQ community use these areas for residing, eating, and playing. While the North Shore district of Chattanooga is known as the city's "gay-friendly neighborhood," you are prone to experience a varied mix of people wherever you go.
Members of the LGBTQ community report feeling welcome at most of the town's eateries, pubs, and department stores. Equally, the gay and lesbian community's allies frequent LGBTQ-friendly establishments.
Is Chattanooga Accepting Of The LGBTQ Community?
Chattanooga and its surroundings in Tennessee do not have a good track record for LGBTQ recognition. Near Knoxville, the commissioners of Rhea County voted unanimously to prohibit LGBTQ residents in 2004. According to then-County Commissioner J. C. Fugate, homosexuals found living together as such would have to be tried for crimes against nature. Following national outrage, county officials claimed the vote was "just a misunderstanding." However, the scars left by that motion can still be felt today.
In 2015, a business owner in Washburn, Tennessee, posted a sign in his hardware store that read, "No Gays Allowed." Rather than being forced out of business, his community rallied around him. He started selling caps and car stickers that said, "Choose God or Gays," and quickly ran out of stock.
Although such stories are truly upsetting and demoralizing, they serve as a reminder to those of us who dwell in more accepting communities that security and approval remain a distant dream for many non – heterosexual people in the United States.
On the other hand, Chattanooga is a unique and inviting city, complete with a culturally rich annual Pride celebration. The town's 'Nooga Diversity Center provides everything from a medical and psychiatric resource locator to LGBTQ youth gatherings. Furthermore, the North Shore district is rich and full of young, hip, LGBTQ, and allied organizations.
The Chattanooga City Council voted in 2013 to permit civil unions, but voters reversed the measure in August 2014. However, same-sex unions have been legal in Tennessee since the June 2015 Supreme Court decision overturning nationwide prohibitions on same-sex marital relationships.
Discrimination based on sexual orientation and gender identity is not prohibited under Tennessee law. Franklin, Chattanooga, Knoxville, Memphis, and the Regions of Davidson County and Nashville have regulations forbidding gender and sexual orientation discrimination in public recruitment. Still, these regulations do not affect local business owners, and The Equal Access to Interstate Commerce Act prevents enforcement of this provision.
Is Chattanooga An Expensive Place To Live?
If you're considering relocating to Chattanooga, you'll be delighted to discover that housing is relatively affordable for a town of its size, with the average home price of $166,800, which is slightly less than the Tennessee median house price of $177,500.
At $46,730, the average household income in this city is significantly lower than in other towns across the nation and substantially lower than the Tennessee estimate. Furthermore, the general standard of living is 3% below the national average, with essential services, food, transport, and communication lower than the national average. In comparison, home values are only 2% higher.
If you're looking for an apartment in Chattanooga, you'll find that monthly rent is also reasonably priced for a city, with the average monthly rent for an apartment in Chattanooga being $1,122. In general, those relocating to Chattanooga will discover that it is very cost-effective, particularly when compared to urban areas of similar size across the country.
The Best Gay Neighborhoods In Chattanooga
Most LGBT individuals won't want to live far-flung suburbia of Chattanooga, so thankfully, there are lots of alternate areas to live in for those who are seeking a fun-yet-still-LGBT-friendly environment.
When relocating to LGBTQ Chattanooga, keep in mind that some neighborhoods are closer to all of the exciting queer events and happenings than others. Knowing them in advance will ensure that you arrive at your new home in the most suited gay-friendly area of town.
Start with these top gay and LGBT-friendly Chattanooga communities to find your fabulously perfect new home, each with its own individual personality, welcoming community, and amenities you'll adore. Allow ample time to become acquainted with Chattanooga's diverse personalities, and keep in mind that this city has plenty to offer everyone – LGBTQ or not!
Now let's take a look at where the handful of marvelous gay areas in Chattanooga are and talk about the Chattanooga gayborhood where you might feel most at home! Or speak to a local LGBT real estate agent for a more detailed understanding of the best options today.
Downtown Chattanooga
Chattanooga residents avoided the town center after dark because it was unsafe. The downtown district is now one of the city's most dynamic and colorful areas. Why relocate to the Chattanooga countryside when you can walk to exciting nightclubs, prize-winning eateries, and top attractions?
The downtown area, located on Market and Broad streets, has quickly become a top nightlife tourist spot. The city has received lots of positive reviews for its quality of living since it was revived. Who lives in this neighborhood: Downtown has a mixed population of fresh graduates, the younger generation, and young professionals. Downtown, the average family size is 2.36 people, with a median age of 37.
Rent in downtown Chattanooga starts at around $1,000 per month. This is decent for the town, but it is a high price compared to many other areas of the city. Still, it's less expensive than Chattanooga's trendy Southside neighborhood! For less than $1,000 per month, you can enjoy hotel-style amenities and the downtown way of life at properties such as 1400 Chestnut.
Southside
Southside is a thriving Chattanooga suburb known for its green spaces, excellent restaurants, and a wide range of accommodation facilities. The neighborhood, which begins south of 12th Street and runs to 20th Street, was once Chattanooga's industrial center before becoming recognized for its abandoned buildings in the mid-twentieth century.
Southside has undergone significant modernization in the last decade, and it is now a central hub for leisure, food culture, heritage, and art. The area's transformation began with the addition of low-cost housing, followed by the establishment of Battle Academy, a popular preschool. Since then, people have invested in homes and department stores along Main Street. In Southside Chattanooga, the average housing price is $286,000, or $236 per sq. foot.
St. Elmo
St. Elmo is a historic neighborhood with much of its architecture stemming from the late 19th and 20th centuries. The neighborhood is only ten minutes away from downtown, but it is chock-full of restaurants and local businesses.
If you live an active lifestyle, you will enjoy this neighborhood as it has easy access to hiking and outdoor recreation. Homes in this neighborhood are much older and more affordable than other neighborhoods in the city. Finding a four-bedroom house for less than $400,000 isn't uncommon.
LGBTQ+ Community Organizations In Chattanooga
Whether new or old to town, there are plenty of organizations, groups, and resources available to support the LGBTQ population in Chattanooga. Sadly, however, the LGBTQ community here still frequently has to rely on donor organizations or non-profits to push the LGBTQ agenda further.
Wherever you live, it's vital that you give your support in any way you can go to such organizations so that they may reach others and help other people within the community. You might need their help now – or at some point in the future.
Here are some community organizations in Chattanooga doing amazing work. If you're looking for LGBTQ groups to join, gain support, meet new people, or volunteer with towards a cause you like, these are a great place to start.
PFLAG was founded in 1973 after a mother showed public support for her gay son. The organization is the largest one that targets the LGBTQ community, family, friends, and allies. PFLAG's mission is to create a diverse world that doesn't shy away from affirming, valuing, and respecting everyone.
The National LGBTQ Task Force advocates for justice, equality, and freedom for the LGBTQ community. The organization strives to build a future where everyone is free to be who they are in all spheres of their lives. The organization has made progress in ending discrimination against LGBTQ people in employment, retirement, housing, and basic human rights.
Chattanooga Pride celebrates diversity in the city while combining Chattanooga's LGBTQ+ resources to educate, raise awareness, and improve the community. Whether it's helping others learn how to serve LGBT individuals better or organizing and hosting events for the LGBTQ+ community, the group believes in ensuring everyone has access to opportunities for growth through connection to resources and people that can support them.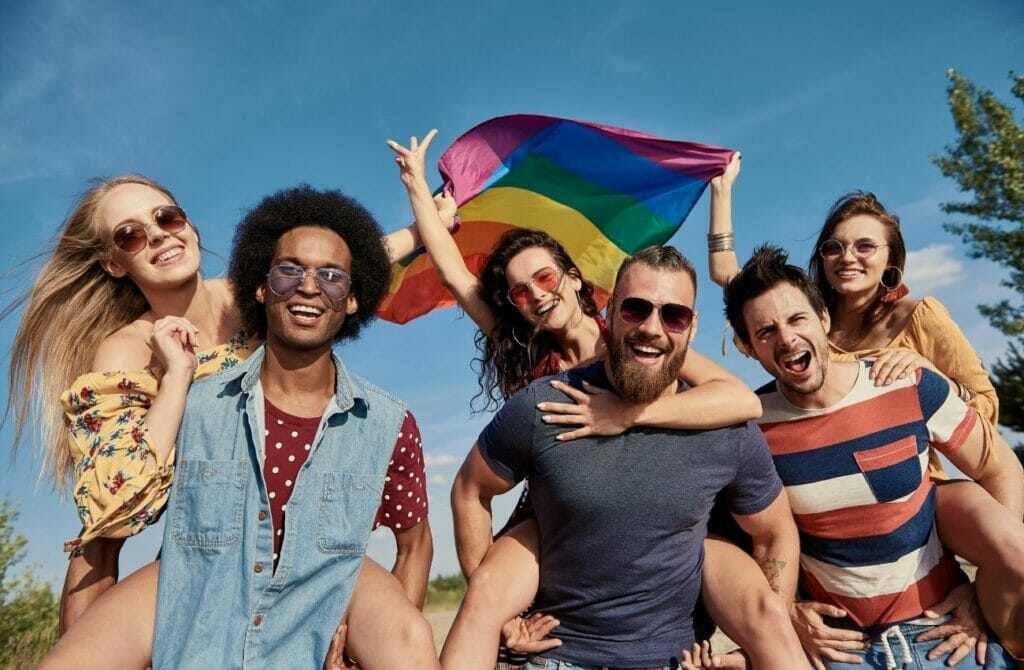 Regular LGBT Events in Chattanooga
The LGBTQ community in Chattanooga is as vibrant as they come. It's, therefore, expected that there will be plenty of events to celebrate the community's diversity and unity.
Below are some LGBTQ events in Chattanooga you shouldn't miss.
Chattanooga Pride is the city's and surrounding areas' Pride Festival. The event is managed by Tennessee Valley Pride, a non-profit organization. The volunteer board puts in work all year long to ensure the LGBTQ community and its allies come together for different causes and events and foster support networks that can be beneficial to all.
This is one of the most unique events in LGBTQ Chattanooga. The event is an annual celebration that takes place on different college campuses to acknowledge LGBTQIA+ students and their contributions and achievements in different Universities.
The event was founded by Ronni Sanlo, a Lesbian who wasn't allowed to attend her biological children's graduation due to her sexual orientation. Ronni created the premier Lavender Graduation Ceremony after encouragement from the Dean of Students, University of Michigan.
Every Monday Night, you have the chance to visit The Well for an unforgettable open mic experience. Whether you want to try your poetic or musical prowess, this event is all you need to let go and be yourself. The environment during this event is very supportive, and people of all levels of experience are encouraged to come out and show the world what they have to offer.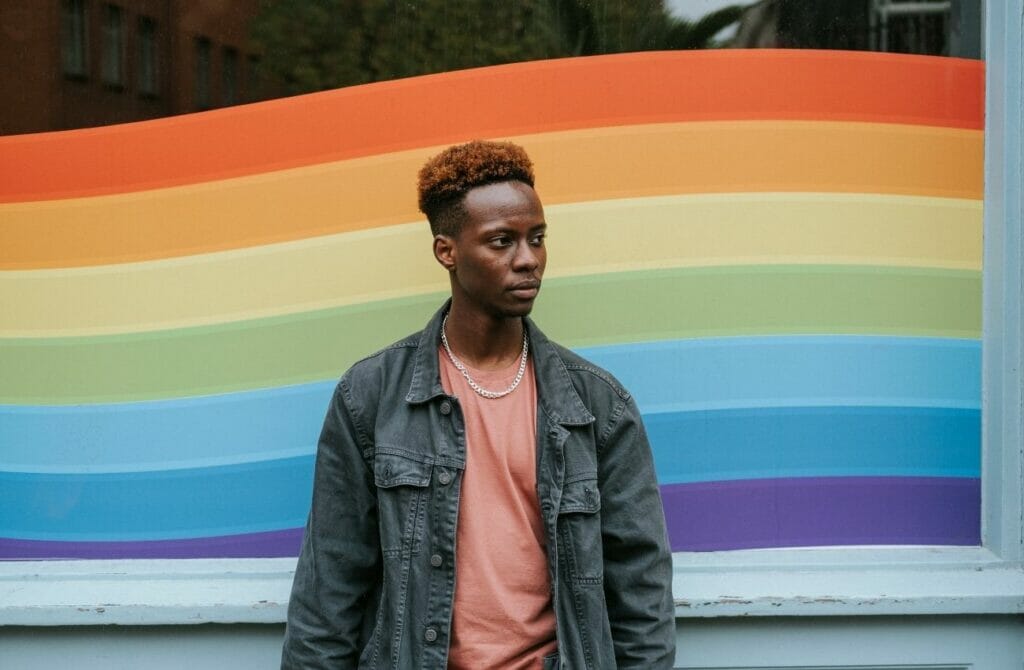 LGBT Owned Businesses In Chattanooga
Few things can be compared to living in a place where people from your community thrive and grow. Chattanooga has a variety of LGBTQ- owned businesses you can easily support.
It's only natural to want to support gay companies after arriving in LGBT Chattanooga. Establishing a secure environment where people may rest, buy, dine, and interact without fear is one strategy for making a safer and more inclusive society, and this is exactly what LGBT businesses should strive for.
It is vital to support these efforts wherever you are in order to ensure the queer community's survival and success. With that in mind, here are a few LGBTQ-friendly companies in Chattanooga worth visiting.
The Big Chill and Grill is an awesome bar known for its frozen drinks. The bar serves their drinks slushy-style in a variety of flavors. Every sip you take has a kick to it, and the menu is as promising as they come but doesn't disappoint. Whether it's golden onion pork chops or country-fried steak, this here is where all your cravings get satisfied.
This restaurant is where customers come to enjoy breathtaking views on the waterfront as they sample exotic cuisine. Starters and entrees range from blue crab claw cocktail to stuffed shrimp and lobster mac and cheese. You can be sure that each dish is made with you and has an outstanding dining experience in mind.
Petunia's is one of Chattanooga's most popular food trucks. It serves hot dogs, jalapeno poppers, and burgers. The owner has a sterling reputation for acceptance and serving the queer community, while the food warrants all the fabulous reviews.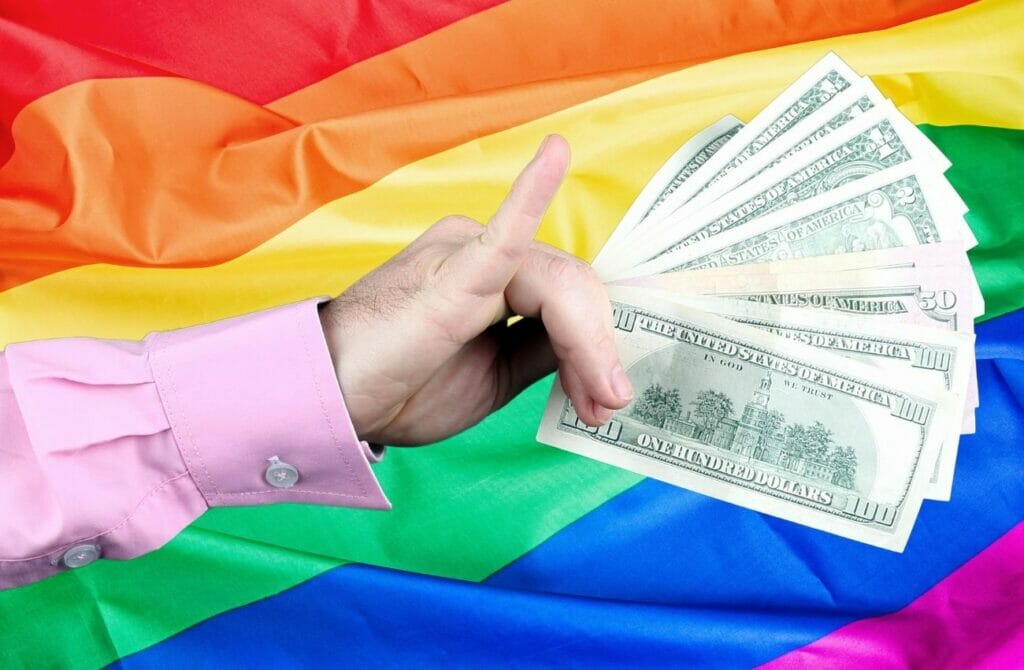 Final Thoughts On Moving To LGBTQ Chattanooga
Chattanooga is clearly a city you can call home. Think about an abundance of entrepreneurs, affordability, or higher education, many people are moving here, and you should too! Plus, then there is the tight-knit LGBTQ community of Chattanooga that is welcoming, friendly, and will love to have you in the city they call home.
Remember that life is what you make it, and whatever gay Chattanooga area you choose to start your new life in, we hope you find the freedom and comfort you desire.
Living in a gay-friendly neighborhood, frequenting local LGBT businesses and events, and joining in queer community groups and sports teams are the best ways to learn about LGBT Chattanooga.
We guarantee that if you do this, your transition to LGBT Chattanooga will be more enjoyable, and you'll meet like-minded people quickly to join your chosen family.
Finding Gay Realtors In Chattanooga Tennessee
When looking for the ideal realtor, why would you consider someone's sexuality? This may seem strange at first, but there are several reasons why contacting a gay realtor in Chattanooga is a great way to find your dream house.
After all, when it relates to one of life's most important transactions, it's not unreasonable to expect fair, equal, and honest representation from someone who understands the queer community's particular needs and wishes. Furthermore, unfortunately, many people (up to a third of Americans) continue to believe that our community does not deserve protection and dignity in housing, adoption, employment, and other areas of life.
So it's no surprise that LGBT people who use mainstream realtors often describe feelings of discomfort, unnecessary trouble, unenthusiastic representation, or even antagonism or outright contempt. Everyone deserves a pleasant, stress-free home buying or selling experience while being adequately represented, and this is why we feel you should hire a gay realtor to assist you in finding your future home.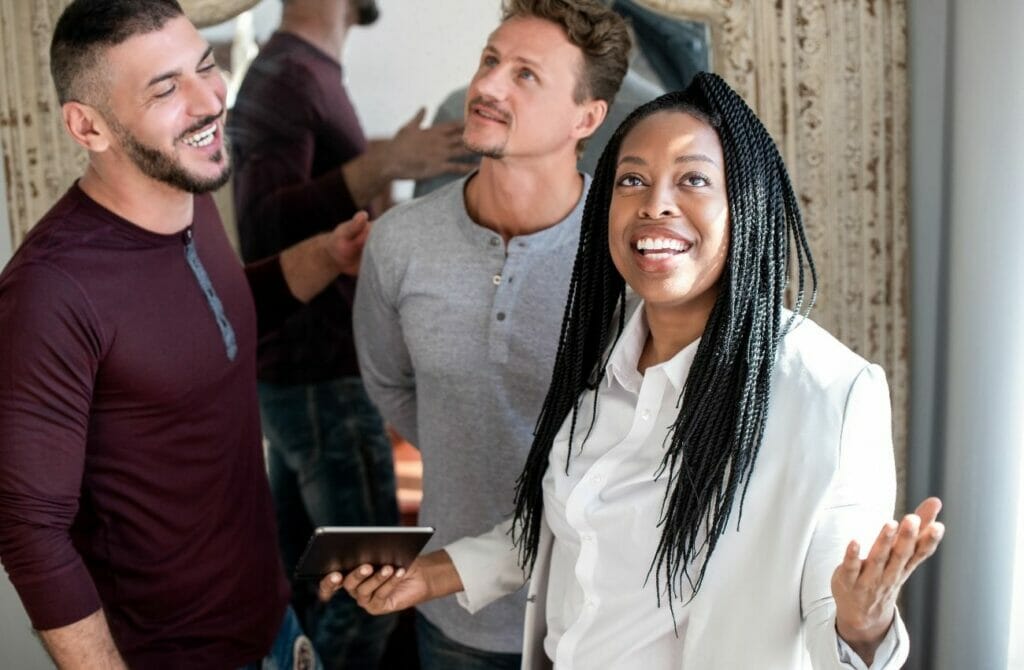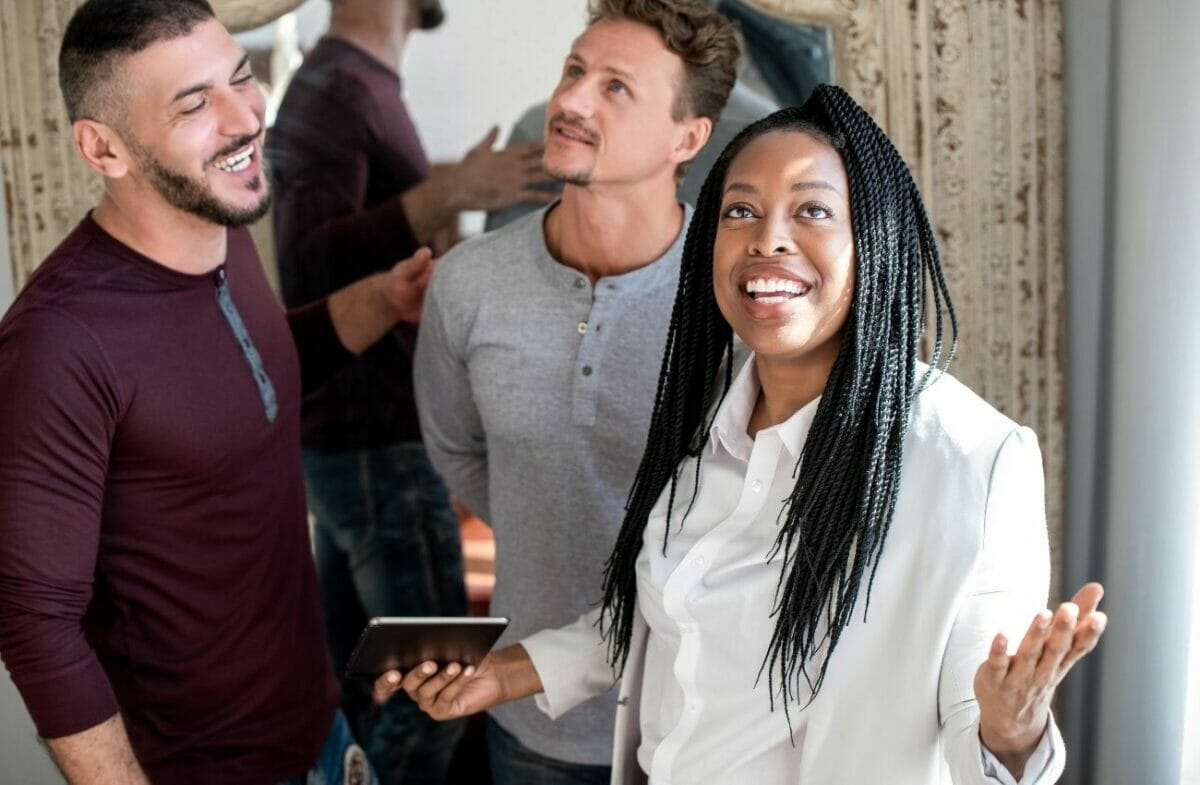 LGBTQ realtors are more likely to be familiar with the diverse communities in their area and know which ones may be best suited to you when looking for a home. That's not to say a heterosexual realtor isn't capable, but they've probably never had to address many of the issues LGBT people face. Rather than just being concerned with how bustling, fashionable, or up-and-coming a neighborhood is (or what it may appear like), gay realtors conduct extensive research into the neighborhoods in which they sell homes to ensure that clients are safe.
It used to be difficult to locate professional LGBT-friendly real estate agents in Chattanooga, and it was virtually impossible to find one if you were relocating here from out of state and didn't have access to a local referral. You no longer have to search for a realtor without knowing whether or not they are accepting of others because you can use a list of gay, lesbian, and gay-friendly agents in Chattanooga to do all of your homework for you.
Simply go to the page, and you'll be presented with a free list of gay, lesbian, and gay-friendly agents who can help you with your relocation as well as other useful information like LGBT+friendly schools, shopping, storage firms, tradesmen, and more. Read the biographies of LGBT real estate agents, then choose the one who is right for you. It's critical that you find someone who will be by your side and support you and your family during one of life's most exciting occasions.
Even better, there is no hidden motive, cost, or obligation whatsoever!