Colorado Springs, AKA The Springs, is a beautiful mountain city home to some of the most IG-worthy hiking trails in the country. The city is home to Garden of the Gods, the Olympic Training Center, the Air Force Academy, and a refreshingly liberal populace that make moving to LGBT Colorado Springs such a tantalizing proposition.
With almost 300 days of sunshine each year, The Springs is one of the most desirable city's to live in the United States, and there's no doubt that those seeking this by moving here are responsible for the current population boom. However, even though the city's population is growing, Colorado Springs still maintains the small-town vibe that makes it such a charming place to live – even if long-time residence may tell you otherwise.
If you're considering a move here, consider this your perfect guide to learning all you can about what life is like living in LGBTQ Colorado Springs and how to get involved with the local queer community.
Yes, just like in Halifax, Aspen, Birmingham, and other smaller North American cities, there is also a tight-knit gay scene here (if you know where to look), and this is something a gay realtor in Colorado Springs can help you navigate as you find your new perfect home here.
Once you throw in the outstanding dining scene, substantial artist communities, revitalizing neighborhoods, and a plethora of outdoor activities, you can begin to see why Colorado Springs is one of the most underrated destinations for members of the LGBTQ+ community looking to move from their current locations.
Before we dig a little deeper to find out what the city has in store for you as a member of the queer community, let's first take a look at some of the highlights of moving to LGBTQ Colorado Springs.
Highlights Of Moving To LGBTQ Colorado Springs
There's no doubt that Colorado Springs is one of the most beautiful cities in the United States. You will love calling this city home, from its beautiful weather all year round to its majestic mountains and fun neighborhoods.
But that's not all. Here's more of what this city has to offer.
Strong Sense of Community
Another factor contributing to the town's popularity is its strong sense of community. While essentially a small city, Colorado Springs has a more mellow vibe to it, making it particularly popular with married couples and families.
Whether it's farmers' markets, art festivals, or music events, there's always something to do here. There is never a dull moment in this city, no matter where your passions lie.
High Quality of Life
Residents of Colorado Springs can enjoy a range of recreational activities all year long, thanks to the pleasant weather. Bicycling, hiking, and running are all common types of exercise in the city, and they keep the locals happy and healthy.
Residents of Colorado Springs may witness that the city routinely appears on lists of cities with some of the cleanest air. Colorado Springs is a city that is diverse, pleasant, and healthy. What's not to like about moderate weather, high quality of life, and affordable housing?
Food and Nightlife
There are plenty of pubs, restaurants, and cafés in Colorado Springs, and guests can enjoy dining with a magnificent view of the state's gorgeous Rocky Mountains. The city has something for everyone's preference, from Mexican restaurants to bakeries to steakhouses.
The city also features several eateries that serve vegan and vegetarian fare, which plenty of other cities have been unable to do. If you're a foodie, you'll enjoy the diversity of dining options available in Colorado Springs, particularly the fine dining restaurants.
Historic Sights and Landmarks
There are numerous historic attractions and sites in The Springs, one of the main reasons the city allures thousands of visitors each year. A good example is the Garden of the Gods, a city park that allows tourists to observe the city's stunning sandstones from several hiking paths and viewpoints; it is one of the most recognized monuments here.
The tallest peak in the Southern Front Range of the Rocky Mountains, Pikes Peak, is yet another favorite hiking destination. Pikes Peak is one of the most popular heights in the United States because people reach it by car at 14,115 feet.
Does Colorado Springs Embrace the LGBTQ Community?
Despite being Colorado's second-largest city, with a combined population of about half a million people, the city's facilities for the LGBTQ community are limited. The Springs once housed the Gay and Lesbian Fund of Colorado, a Pride Center, numerous LGBTQ charity organizations, and gay establishments such as V-Bar, The Underground Pub, and Hide-N'-Seek. However, as with many other places in the United States moving towards a 'post-gay' future, this need for these institutions has diminished.
Even though Colorado now has strong anti-discrimination laws in place for the LGBTQ community and can boast the state's first openly homosexual governor, Jared Polis, including its 1st openly transgender lawmaker, Brianna Titone, the state wasn't always a symbol of progressivism—and neither has the municipality of Colorado Springs.
The Colorado parliament enacted Amendment 2 in 1992, effectively denying LGBTQ people the right to be protected under anti-discrimination laws. Colorado was dubbed the "hate state" due to this contentious amendment.
Colorado Springs proved to be the epicenter of the pro-Amendment 2 movements. According to the Colorado Springs Pioneers Museum, Colorado for Family Values, a now-obsolete anti-LGBTQ organization led by Colorado Springs car salesman Will Perkins, petitioned to include Amendment 2 in the legislation.
Colorado for Family Values was not alone in its anti-LGBTQ sentiment. Focus on the Family, a steadfastly anti-abortion and anti-LGBTQ Pentecostal organization, arrived in the city in 1990 and launched radio programs, journals, and publications to spread its message. Its presence on the city's northern edge weighs heavily on the gay and lesbian community.
Rev. Dr. Nori Rost of Colorado Springs' All Souls Unitarian Universalist Church claims that she relocated to Colorado Springs in 1994 in response to Amendment 2. "The LGBTQ community was very dejected at the time because of Amendment 2," Rost says. "I also made it a point to have a clergy car sticker as well as an LGBTQ sticker on my car." Back then, the basic statement had a massive effect. People would hoot at her, slide down their windows, and express gratitude for her assistance.
Although the Supreme Court overturned Amendment 2 in 1996, Focus on the Family, Colorado For Family Values, the New Life Church, and many other faith-based organizations and right-wing individuals remained grounded in Colorado Springs, as did many of their ideals.
Despite opposition, the gay community in Colorado Springs has thrived over the years. In non-pandemic years, annual pride festivals attract national drift entertainers and commemorate LGBTQ culture. All Souls, Pikes Peak Metropolitan Community Church, and other affirming churches have created safe spaces for LGBTQ religious believers. Queer creatives and composers from organizations such as Poetry 719, Hear Here Poetry, and Keep Colorado Springs Queer have banded together to host queer open mics all over town.
Is Colorado Springs An Expensive City To Move To?
Colorado Springs has a cost of living that is 3.4 percent higher than the U.S average. This figure will continue to rise for the next couple of years. Housing prices in the city are currently 32.1% lower than those in Denver, just a few miles away.
Find out how much it costs to live in Colorado Springs, from housing to groceries and healthcare, and see if relocating here is right for you.
Housing, Utilities & Transportation: Housing costs in Colorado Springs are 2% cheaper than the national average. A 1 bedroom apartment in the city costs $1,024 per month on average, down 24.6% in previous years. This figure is heavily influenced by the surrounding area. Utility costs are 26% lower than the country's average. The cost of transportation, such as gas costs and bus fares, is 3% less than the country's average.
Food & Grocery: The cost of groceries in the city is almost 3.4% lower than the country's average. For example, a loaf of bread will set you back $3.57, a dozen eggs would set you back $1.27, while ground beef will set you back $4.33.
Healthcare: Healthcare in the city is 2 percent higher than the country's average.
The Best Gay Neighborhoods In Colorado Springs
Not all LGBT individuals want to live in the relative frenzy of Downtown Colorado Springs, so thankfully, there are lots of alternate areas to live for those who are seeking a calmer-yet-still-LGBT-friendly environment.
When relocating to LGBTQ Colorado Springs, keep in mind that some neighborhoods are closer to all of the exciting queer events and happenings than others. Knowing them in advance will ensure that you arrive at your new home in the most suited gay-friendly area of town.
Start with these top gay and LGBT-friendly Colorado Springs communities to find your fabulously perfect new home, each with its own individual personality, welcoming community, and amenities you'll adore. Allow ample time to become acquainted with Colorado Springs's diverse personalities, and keep in mind that this city has plenty to offer everyone – LGBTQ or not!
Now let's take a look at where the handful of marvelous gay areas in Colorado Springs are and talk about the Colorado Springs gayborhood where you might feel most at home! Or speak to a local LGBT real estate agent for a more detailed understanding of the best options today.
Briargate
Homes in this district don't last long on the market. It's one of the finest places to live in COS for young families, thanks to affordable housing, the presence of award-winning schools such as Rampart High School, and its closeness to the adjacent Air Force Academy.
This spacious community lies on the northern side of the city is noted for its spacious homes, vast yards, cheap rates, and friendly neighbors. If you want to raise horses, it's also a great location. Many homes in the area's southern reaches have at least a half-acre of land for equines and children to roam. Briargate is a relatively young community that dates from the 1980s to the 2000s. It's made up of move-in-ready houses that are ideal for first-time buyers.
Broadmoor
The Broadmoor neighborhood is one of the city's wealthiest neighborhoods, renowned for its enormous, historic residences and modern estates. The architectural grandeur of this area dates from the 1920s to -1940s. The Broadmoor area is known for its well-kept lawns, large trees, and quiet, safe streets with low crime rates. In addition, the schools here are excellent. Cheyenne Mountain School District 12 is one of the state's top five districts.
Whether you're searching for a modest farmhouse or a million-dollar estate, the majority of the homes in this neighborhood have more than enough space for your animals to roam.
Peregrine
Peregrine is one of Colorado Spring's best neighborhoods. The residences are one-of-a-kind, and the location is perfect. Peregrine is located in the northwest part of town, with the Air Force Academy to its north and the Rocky Mountains to its west. It isn't easy to find another area that provides this much privacy while still being close to the mountains.
At night, city views from Peregrine are among the best in town. Residents have panoramic views of the entire city of Colorado Springs.
LGBTQ+ Community Organizations In Colorado Springs
Colorado Springs is blessed with a thriving and growing LGBTQ community. Fortunately, this community is encouraged and supported by various community resources.
Wherever you live, it's vital that you give your support in any way you can go to such organizations so that they may reach others and help other people within the community. You might need their help now – or at some point in the future.
Here are some community organizations in Colorado Springs doing amazing work. If you're looking for LGBTQ groups to join, gain support, meet new people, or volunteer with towards a cause you like, these are a great place to start.
PFLAG Colorado Springs is the local chapter of the largest grassroots organization of this kind in the country. The organization's goal is to provide advocacy, networking opportunities, support, and education to the LGBTQ community within the region.
The Colorado Springs Queer Collective
The Colorado Springs Queer Collective is a community-based organization whose mission is to foster empowerment, education, and community leadership. The organization seeks to address inequality, celebrate the vital contributions of trans and queer people, and invest in the local economy.
Queer Friends Colorado Springs
Queer Friends Colorado Springs is a social group open for anyone who identifies as LGTQIA+. Allies, friends, and families of the queer community are also welcome to join the group. The group's vision is to build a community of friends that can enjoy events such as mini-golf, hiking, Taco Tuesday, bowling, coffee, brunch, and day trips.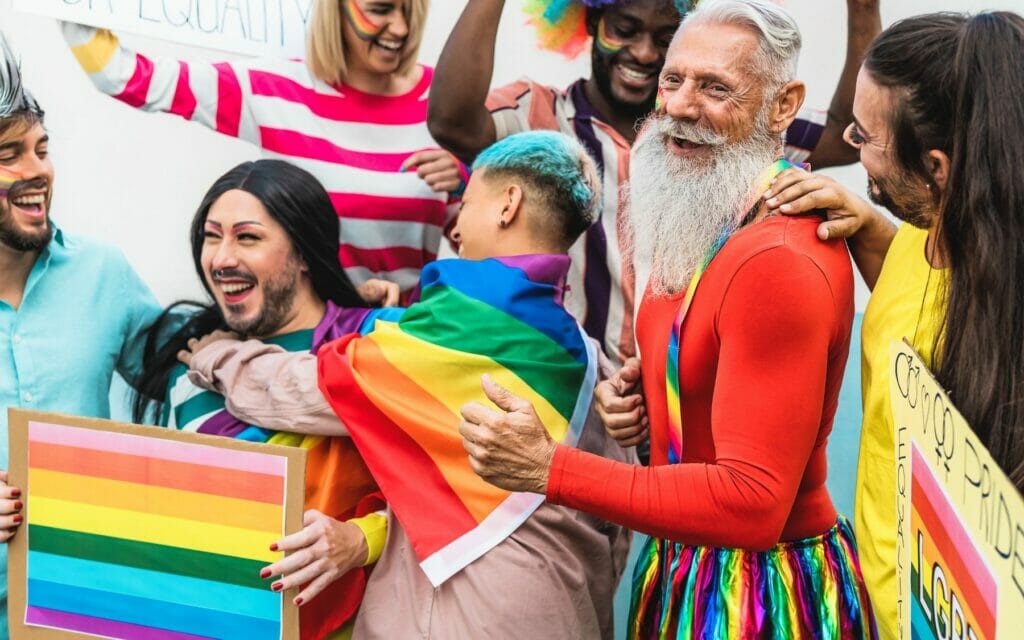 Regular LGBT Events in Colorado Springs
You have to make new friends, meet people, and network after moving to a new city. Thankfully, plenty of events, gatherings, and activities that target the queer community will help you do just that, and, as a result, there's no shortage of possibilities in the city for LGBTQ residents to enjoy.
Here are just some of the annual highlights you can look forward to after moving to LGBT Colorado Springs:
The Colorado Springs PrideFest is the state's second-largest PRIDE celebration and is an event you can't afford to ignore. The festivities include parades, concerts, family-friendly activities, parties, and more as part of The Springs year-round celebration of the LGBTQ+ community.
Religion and Sexuality Panel
The LGBTQ+ Resource Center and MOSAIC host this event. A panel of community and religious engage in an open dialogue about how religious identity connects with sexual identity during LGBTQ+ History Month. This session is for members of the LGBTQ+ community and allies who want to learn more about inclusive excellence.
Annual Drag Show
The Annual Drag Show hosted by the University of Colorado is another event you don't want to miss. Plan early and come over to see Queens in all their glory. Here, you get to see different forms of performance and costume from budding student artists and professionals!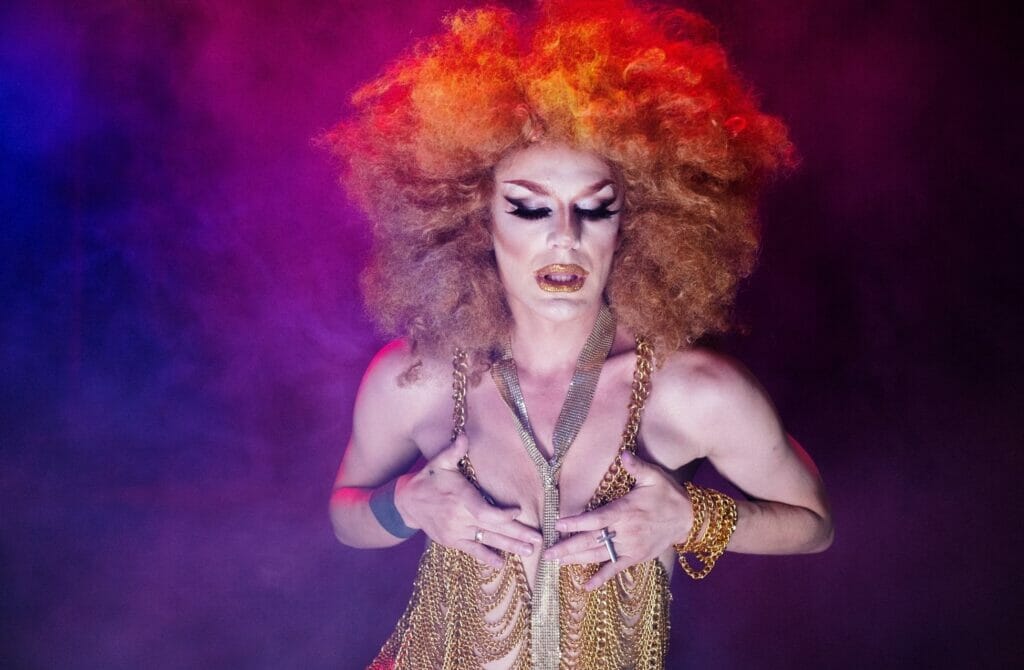 LGBT Owned Businesses in Colorado Springs
It's only natural to want to support gay companies after arriving in LGBT Colorado Springs. Establishing a secure environment where people may rest, buy, dine, and interact without fear is one strategy for making a safer and more inclusive society, and this is exactly what LGBT businesses should strive for.
It is vital to support these efforts wherever you are in order to ensure the queer community's survival and success. With that in mind, here are a few LGBTQ-friendly companies in Colorado Springs worth visiting.
NEXUS is on a mission to advocate for body awareness, fitness education, and techniques against injuries during each class. NEXUS believes that if there's a connection anywhere, we can use it to bridge the gap and facilitate understanding.
Picnic Basket Catering Collective
Michelle Talarico and Kathy Dreiling own picnic Basket Catering Collective. The two friends started the business in 1989, and since then, it has been voted as the best catering company in the city for the last 20 years consecutively. Picnic Basket has grown into three collectives; Cravings Catering and Five Star Events, Picnic Basket Catering Company, and Buffalo Gals Grilling Company.
ICONS is the city's only piano and cocktail bar for the LGBTQ community. The bar flys its pride flags high and even has a Black Lives Matter poster on the front window. Queer owners John Wolfe and Josh Franklin are set on showing off the lounge for what it is: a haven for the LGBTQ community in the city. You are met with sleek furniture, a marble bar top, and portraits of queer icons like Nina Simone and Lady Gaga on entering the establishment.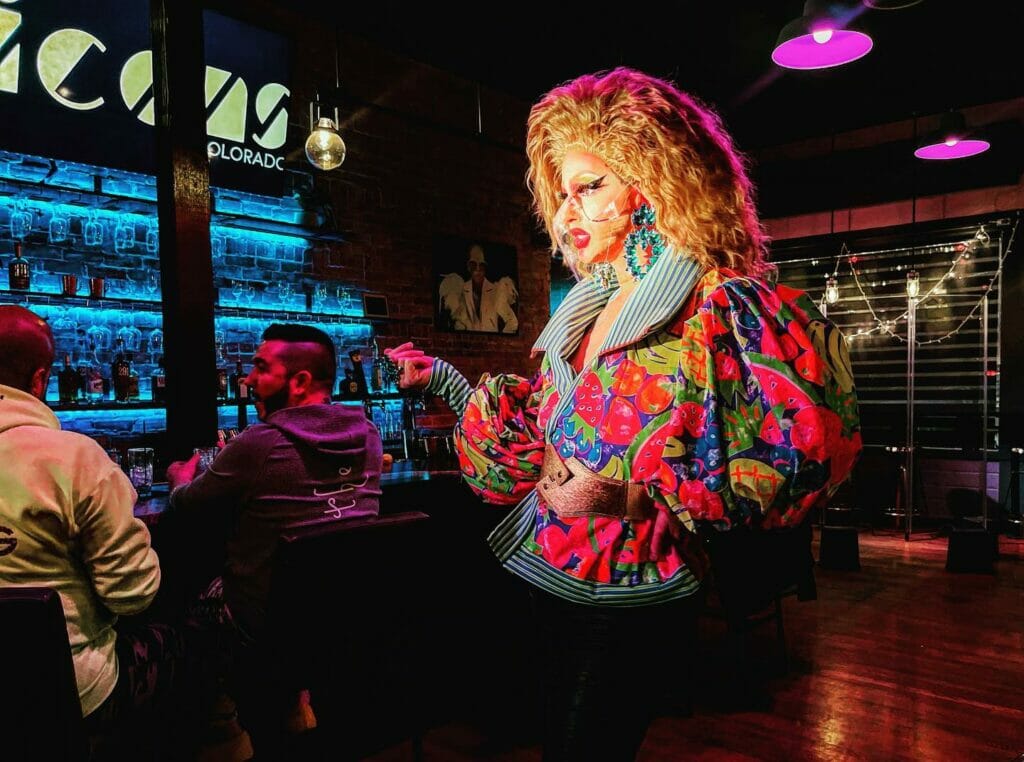 Final Thoughts On Moving to LGBTQ Colorado Springs
If you've been thinking about moving to LGBTQ Colorado Springs, don't waste any more time because the city is ready for you to call it home. Whether it's an inclusive and accepting community, outdoor activities, an affordable cost of living, or a chance to network with like-minded people, this city has it all.
Remember that life is what you make it, and whatever gay Colorado Springs area you choose to start your new life in, we hope you find the freedom and comfort you desire.
Living in a gay-friendly neighbourhood, frequenting local LGBT businesses and events, and joining in queer community groups and sports teams are the best ways to learn about LGBT Colorado Springs.
We guarantee that if you do this, your transition to LGBT Colorado Springs will be more enjoyable, and you'll meet like-minded people quickly to join your chosen family.
Finding Gay Realtors In Colorado Springs Colorado
When looking for the ideal realtor, why would you consider someone's sexuality? This may seem strange at first, but there are several reasons why contacting a gay realtor in Colorado Springs is a great way to find your dream house.
After all, when it relates to one of life's most important transactions, it's not unreasonable to expect fair, equal, and honest representation from someone who understands the queer community's particular needs and wishes. Furthermore, unfortunately, many people (up to a third of Americans) continue to believe that our community does not deserve protection and dignity in housing, adoption, employment, and other areas of life.
So it's no surprise that LGBT people who use mainstream realtors often describe feelings of discomfort, unnecessary trouble, unenthusiastic representation, or even antagonism or outright contempt. Everyone deserves a pleasant, stress-free home buying or selling experience while being adequately represented, and this is why we feel you should hire a gay realtor to assist you in finding your future home.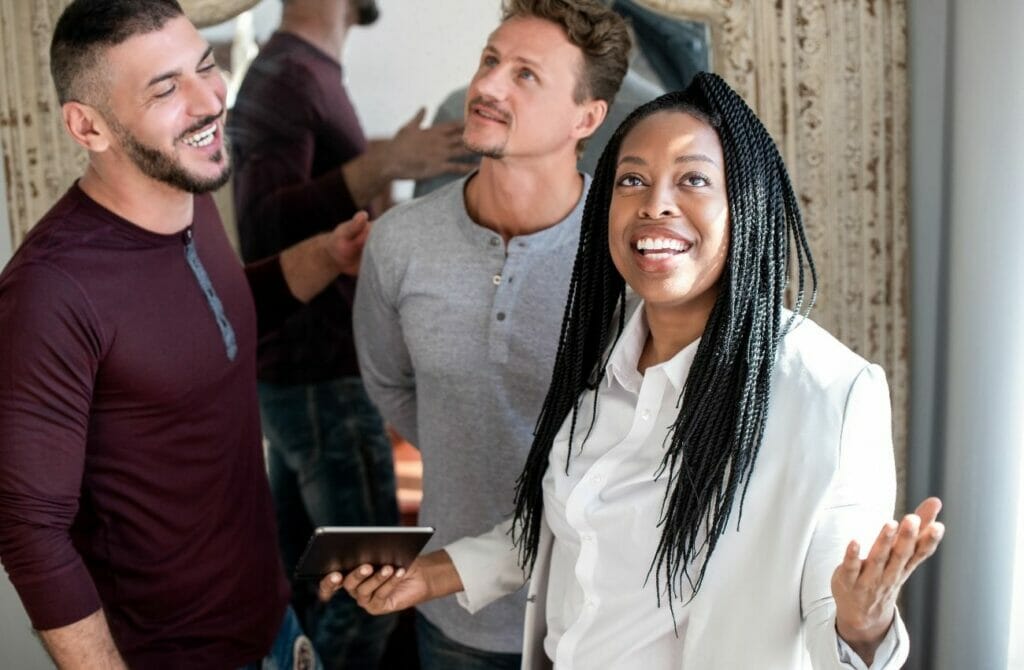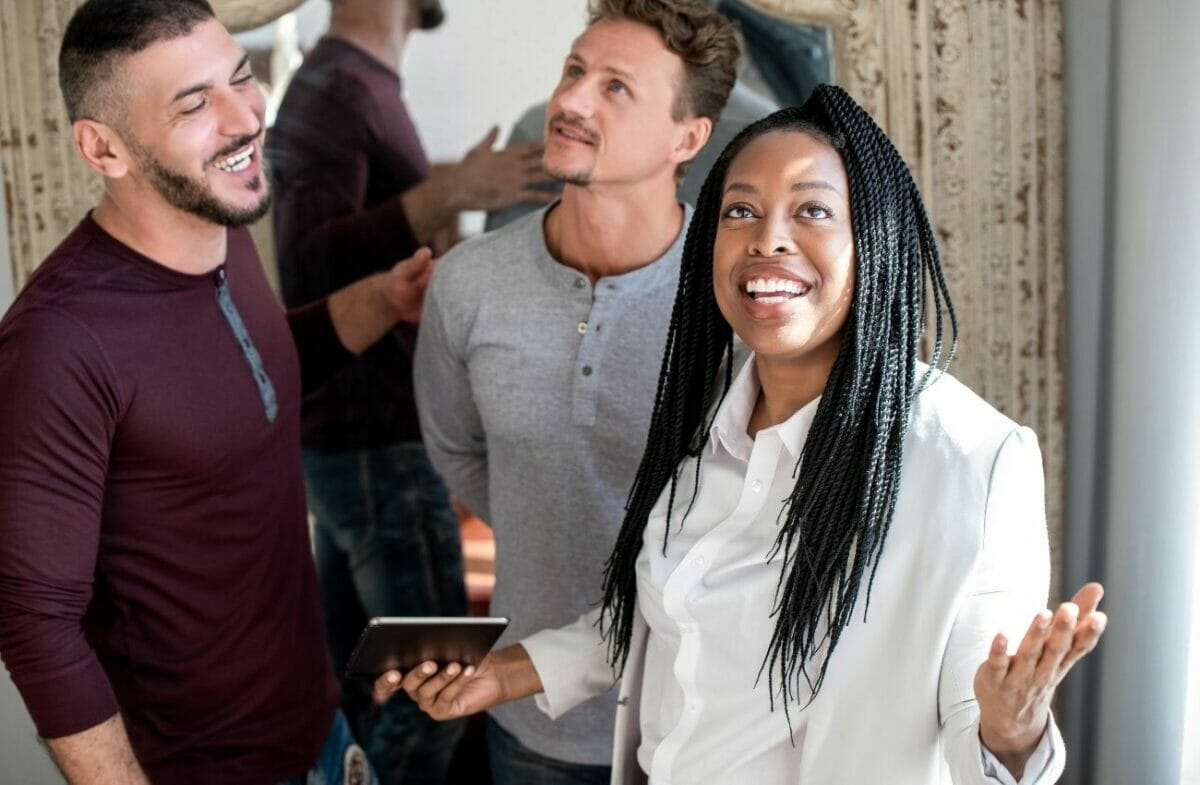 LGBTQ realtors are more likely to be familiar with the diverse communities in their area and know which ones may be best suited to you when looking for a home. That's not to say a heterosexual realtor isn't capable, but they've probably never had to address many of the issues LGBT people face. Rather than just being concerned with how bustling, fashionable, or up-and-coming a neighborhood is (or what it may appear like), gay realtors conduct extensive research into the neighborhoods in which they sell homes to ensure that clients are safe.
It used to be difficult to locate professional LGBT-friendly real estate agents in Colorado Springs, and it was virtually impossible to find one if you were relocating here from out of state and didn't have access to a local referral. You no longer have to search for a realtor without knowing whether or not they are accepting of others because you can use a list of gay, lesbian, and gay-friendly agents in Colorado Springs to do all of your homework for you.
Simply go to the page, and you'll be presented with a free list of gay, lesbian, and gay-friendly agents who can help you with your relocation as well as other useful information like LGBT+friendly schools, shopping, storage firms, tradesmen, and more. Read the biographies of LGBT real estate agents, then choose the one who is right for you. It's critical that you find someone who will be by your side and support you and your family during one of life's most exciting occasions.
Even better, there is no hidden motive, cost, or obligation whatsoever!