Despite Halifax's small size, Canada's delightful colonial city by the sea hosts a thriving gay community driven by a broad and diversified population of students. The city's position as Maritime Canada's major hub, and the city's biggest employer, the Canadian Navy, have a big influence here.
In fact, Halifax is a navy creation owing its entire existence to a desirable location on one of the largest and deepest ice-free natural harbors in the world. However, there is far more to enjoy in LGBTQ Halifax than just maritime treats, and the welcoming atmosphere will ensure you feel right at home while discovering them.
Like Hamilton, Victoria, London, and other medium-sized Canadian cities, there is also a zestful gay scene here (if you know where to look), and this is something a gay realtor in Halifax, Nova Scotia can help you navigate as you find your new perfect home here.
Securing a relocation here will also allow you to meet others with similar interests, thanks to this quirky yet highly involved LGBT culture, including a few fantastic queer spots of interest in the city's most popular neighborhoods.
When you also consider Halifax's historic charm, sense of community, fresh and bountiful seafood, and breathtaking natural surroundings, it's easy to see why it's such a popular choice for LGBTQ+ people wishing to relocate.
Before we dig a little deeper to find out what this underrated city in Canada has in store for you as a member of the LGBTQ community, let's first take a look at some of the highlights of moving to LGBTQ Halifax.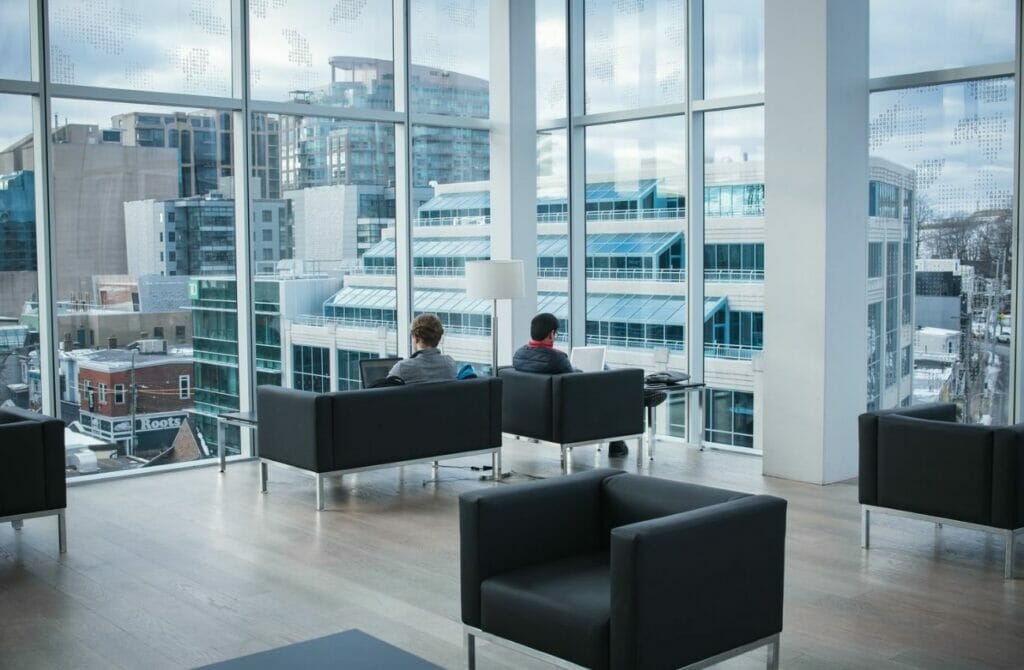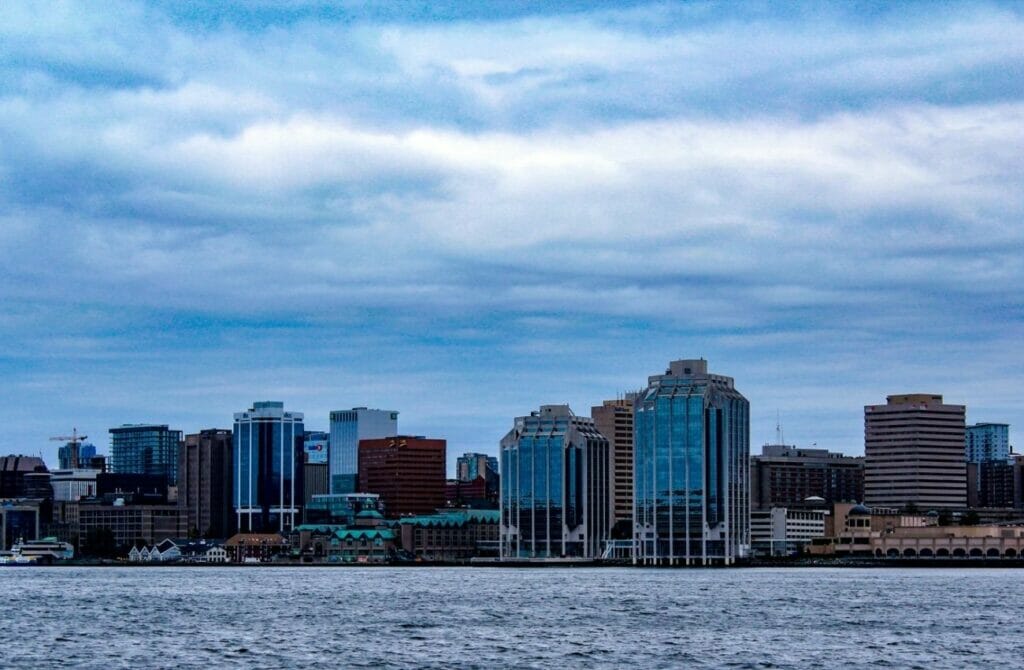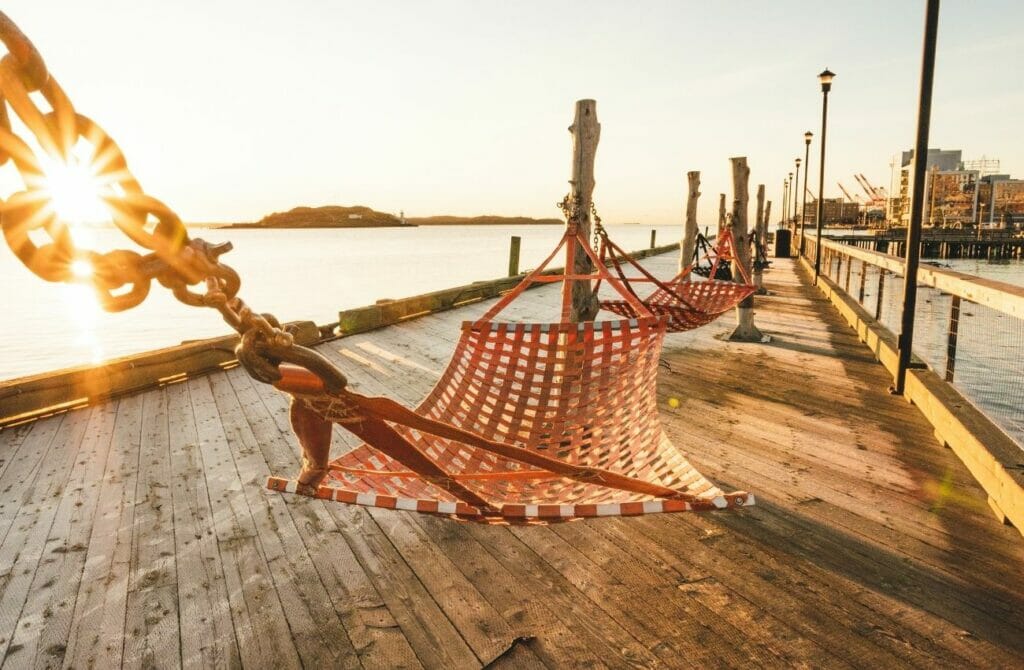 Highlights Of Moving To LGBTQ Halifax
As with any other city you move to, you will want to know what's so remarkable about Halifax or what makes the city so special. Locals here already know their city is a hidden gem, overflowing with culture and beautiful sights, but the secret does not seem to be out just yet.
Almost anything that your heart desires can be found here. There are plenty of things to look forwards to when moving to LGBT Halifax, be it wandering on one of the world's longest downtown boardwalks, shopping local at the Halifax Seaport Farmers' Market (the longest continuously operating farmers' market in North America!) or escaping the cold in one of the cities many cozy coffee shops.
Let's take a closer look at a few of the aspects that make up this dazzling city before we get into the details.
Job Opportunities
Halifax isn't a big city, but it does come with some potential. The city is filled with some innovative entrepreneurs and businesses. Considering this, it is an exceptional place to water your passions and allow your family to thrive. The city is a major economic center and makes up more than half of the region's economy.
Economic growth in Halifax can be likened to that of other major Canadian cities in Western Canada. Halifax's economy is based on a combination of public and private services that ensure the city is a solid economic base. Some of the biggest employers in the city include healthcare, education, public administration, and health.
It Has An Energetic Vibe
As we mentioned before, Halifax isn't a large city. With a population of slightly more than 440,000, Halifax is the 13th largest city in the country, and if you like the hustle and bustle of a big, busy city, Halifax might not be the best location for you. However, it is an excellent choice for you if you're looking for a more relaxed way of life.
Even so, the city is very diverse and comes with a youthful energy thanks to the universities and colleges that thrive here. There are plenty of spots in Halifax to enjoy a relaxing evening out with friends. To that end, you would be pleased to know that the city is home to more than 450 restaurants and bars as well as venues with live music.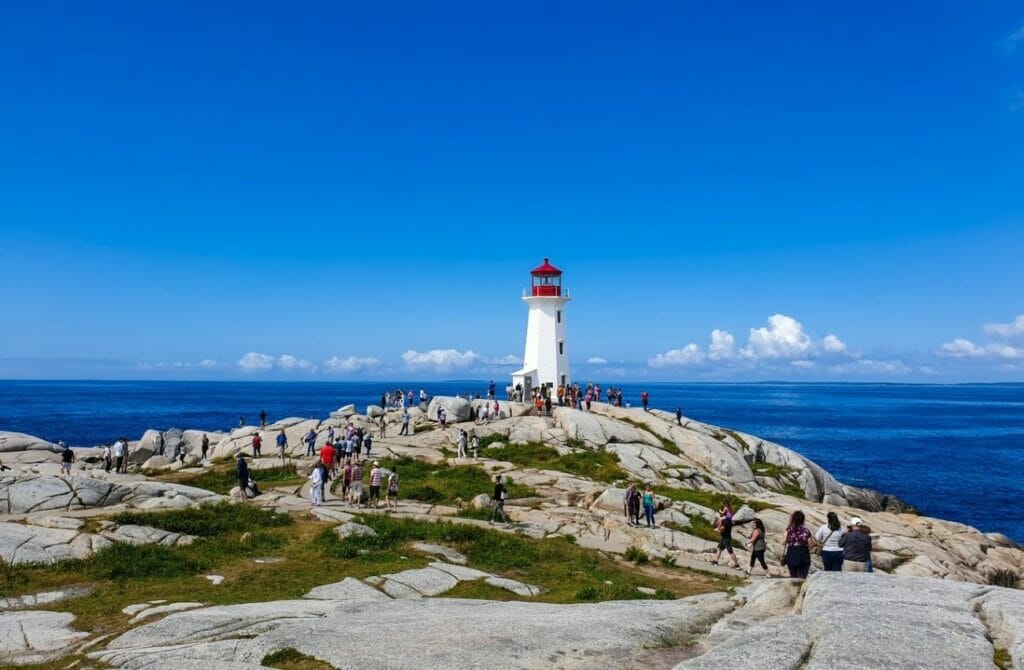 You Can Get Around Easily
Even though Halifax has no train system or subway, there are plenty of ways to get around the city. If you're living downtown, you can take the bus, walk, or bike, to access the services you need.
The city is currently investing in more pathways and cycling trails to ensure moving around is much easier for its residents. If you're keen on moving to Dartmouth, take the ferry and get into Halifax in only 12 minutes.
Educational Institutions Are In Plenty
Halifax comes with a publicly-funded education system as well as some excellent private schooling options for your kids (if you have any). There are also plenty of post-secondary choices.
There are ten universities in Nova Scotia, and six of these have their main campuses in the city. Universities in Halifax include Mount Saint Vincent University, Dalhousie University, and Saint Mary's University.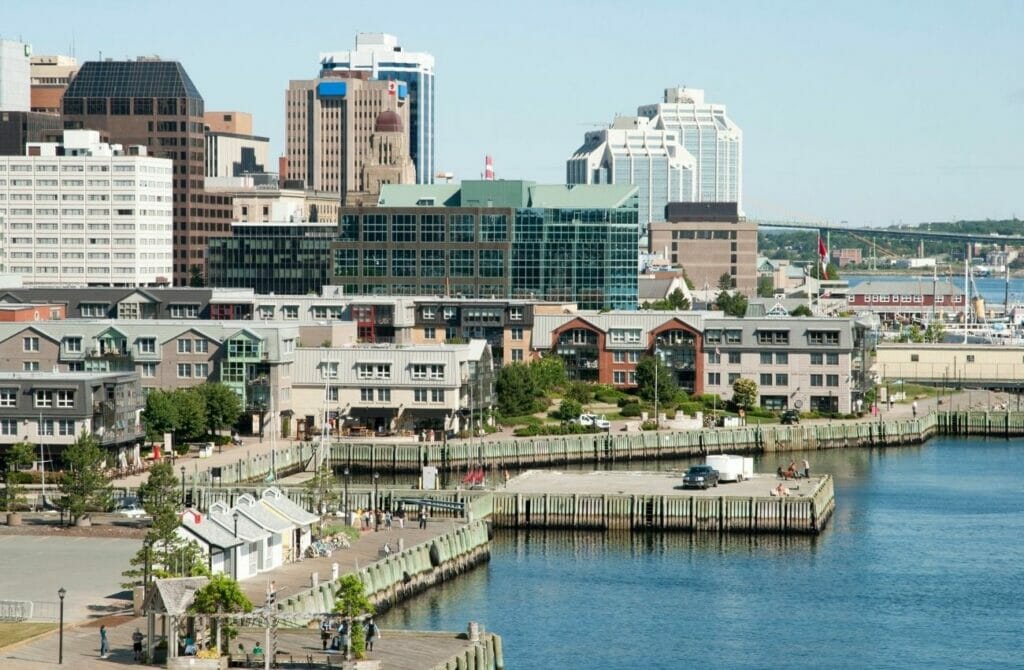 Does Halifax Embrace the LGBTQ Community?
Nova Scotia legalized same-sex marriage in September 2004. The region started issuing marriage licenses to same-sex couples after a court ruling directed by the Nova Scotia Supreme Court. Nova Scotia was the sixth Canadian jurisdiction to legalize same-sex marriage.
Before 2001, both same-sex and opposite-sex commonwealth couples weren't able to adopt. This changed in 2001 when the Nova Scotia Supreme Court ruled that the provision in the Adoption Act preventing common-law couples from adopting wasn't constitutional. The result of this was that both opposite and same-sex couples could jointly adopt children.
After this ruling, an Act to Comply with Certain Court Decisions and to Modernize and Reform Laws in the Province was approved by the Nova Scotia House of Assembly to establish domestic partnerships and align with the court's decision in provincial law. In general, Canada is a country that's proud to be inclusive in regards to the LGBTQ community, and typically attitudes are far more liberal and accepting than the US to the south.
However, if new research by two Halifax universities is to be taken into account, openly queer individuals, and most especially gay men, still face discrimination when it comes to hiring, particularly in blue-collar trades. The research paper, named The Blue of the Rainbow: Queerness and Hiring Discrimination in Blue-collar Occupations, has been authored by Sociology and Social Anthropology professor Margaret Robinson and her counterpart Economics professor Maryam Dilmaghani.
Through a correspondence unit, the two researchers sent out 2,000 similar resumes to employers looking to hire tradespeople. All the information contained in the resumes was the same, save for some being identified as female and others male. Half of the resumes indicated a reference to volunteer work for LGBTQ advocacy organizations and groups.
The researchers concluded the research by describing their findings as 'disturbing.' Results show that hetero men were twice as likely as queer men to receive a call back from an employer.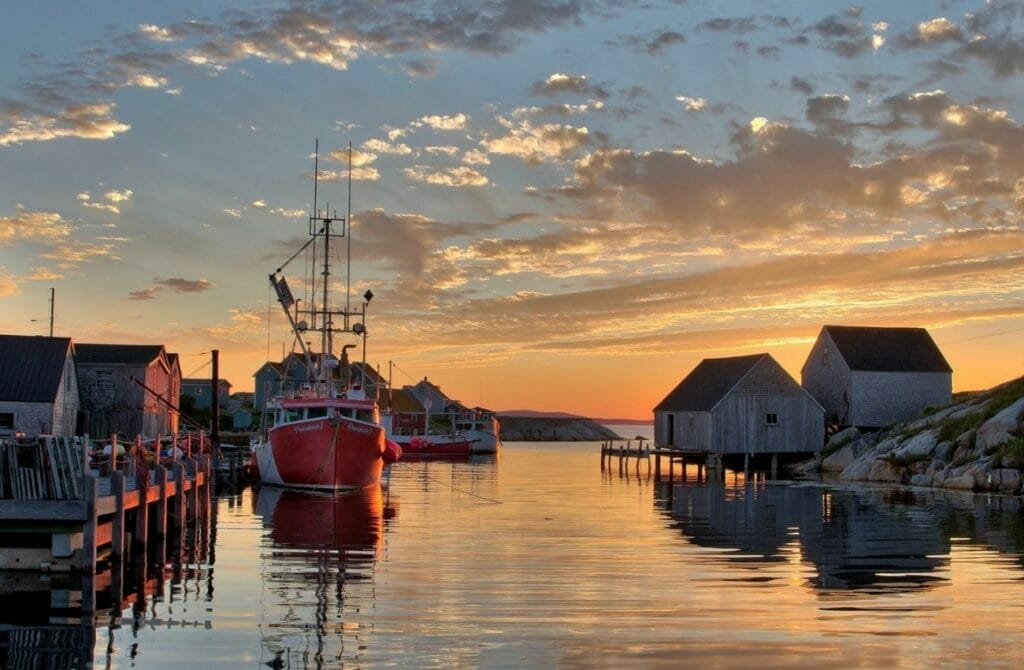 Is Halifax An Expensive City To Move To?
Halifax's cost of living is $1624, making it one of the 24% most expensive cities in the world to move to. The median after-tax salary in the city is $2757. Depending on your usage, this could be enough to cover your living expenses for 1 ½ months.
The city is ranked as the most livable city in the province and has a population of 403,000. The average cost of a house in the city is $389,000, and an apartment costs around $299,900. A one-bedroom house in Halifax will set you back around $237, 900 while two and three-bedroom homes cost around $334,900 and 397,450 respectively.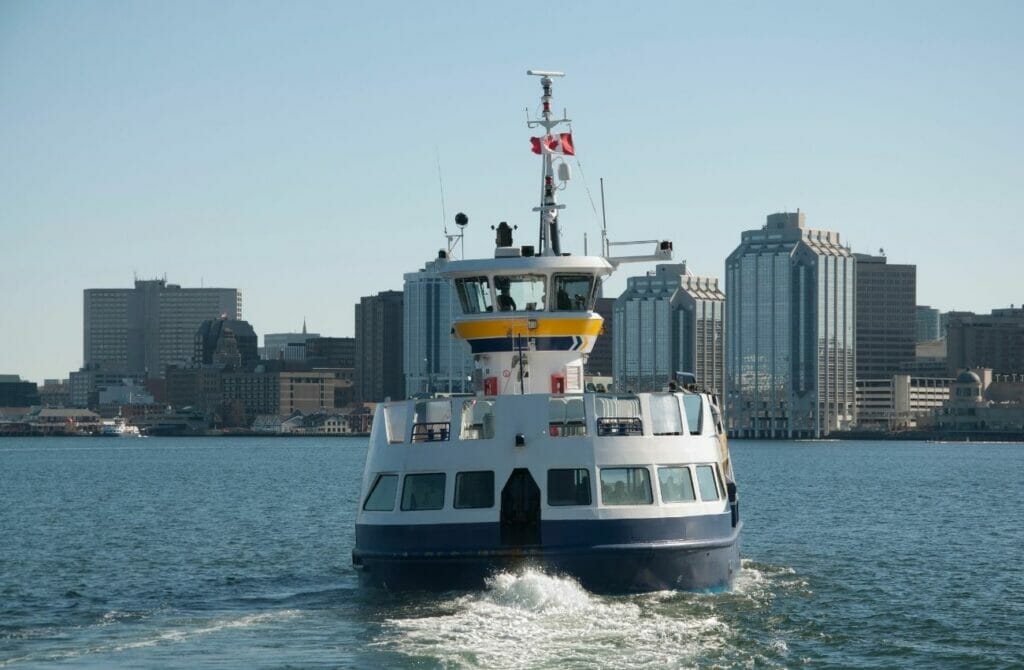 The Best Gay Neighborhoods In Halifax
Not all queer individuals want to live in the frenzy of Downtown or Uptown of Halifax, but there are lots of alternate communities for those who want a calmer, LGBT-friendly environment.
When relocating to LGBTQ Halifax, you should be aware that a few areas are close to all the wonderfully queer happenings, allowing you to pull your moving truck up to your new house in a gay-friendly neighborhood or part of town.
If you're a lesbian, gay, bisexual, transgender, or otherwise queer person seeking a welcoming neighborhood with facilities you'll cherish, commence with these top gay and gay-friendly Halifax neighborhoods to discover your perfect new home, each with its own distinct essence. Give yourself enough time to familiarize yourself with Halifax's manifold personalities, and remember that this city offers something for everyone – LGBTQ or not!
Now let's take a look at the handful of fabulously gay areas in Halifax are and talk about the Halifax gayborhood where you might feel most at home! Or speak to a local LGBT real estate agent for a more detailed understanding of the best options today.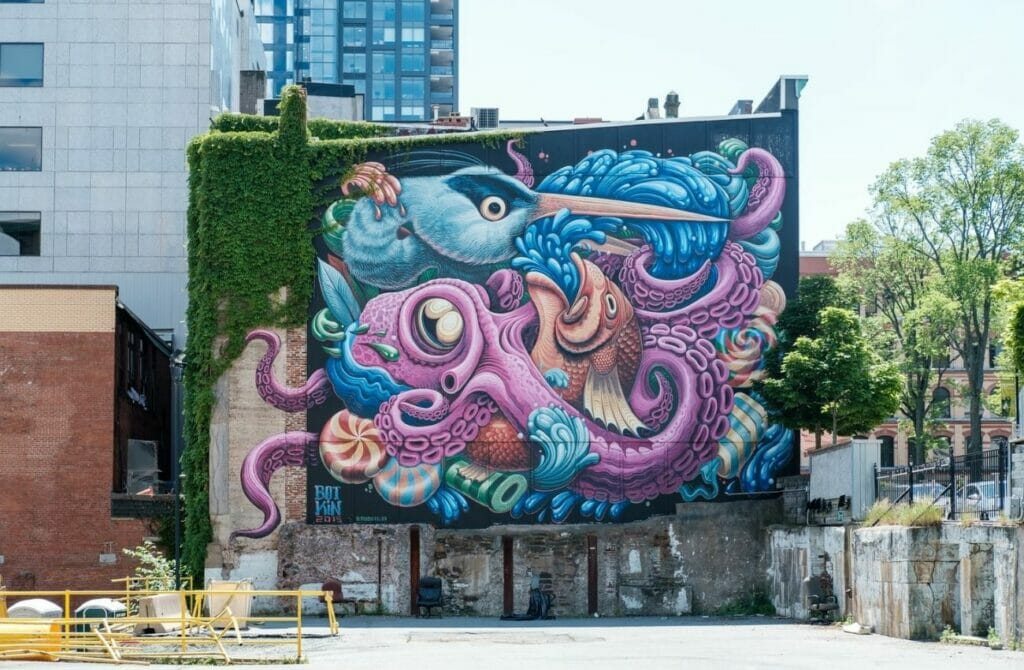 The North End
The North End is a multiethnic and socioeconomically varied neighborhood that's home to plenty of hipsters, artists, and the LGBTQ community. The neighborhood traditionally has a large black population and low-income residents.
The North End is mostly residential and is popular for its multi-colored homes. It also has plenty of locally owned businesses, restaurants, eateries, and bars.
Bedford
A popular option for new arrivals who want to be close to all the amenities and services they need. Bedford is a vast and rapidly expanding community. This neighborhood is more densely developed, with 8-12ft of space separating you from your neighbor. Bedford does have a variety of new developments, focused on the 102 Highway's Larry Uteck Junction. New homes in the area typically cost around $500,000.
It's possible to get some cheaper homes in Bedford, but these are more likely to be older homes with traditional décor and style and closer to the highway. Prices for the older homes start at around $330,000. Moving to Bedford means that you have it all. From highway access to sports stadiums, shopping, and libraries.
Fall River
Fall River is a semi-rural community with plenty of space and large tree lots. People are drawn to this neighborhood because of the space it offers, the availability of good schools, and the sense of community. There are lots of contemporary-style homes in the area, and it comes with amenities, grocery stores, a few restaurants, and a community recreation center.
Fall River comes with great access to both 118 and 102 highways and plenty of good schools. The average price of a home in Fall River is upwards of $450,000.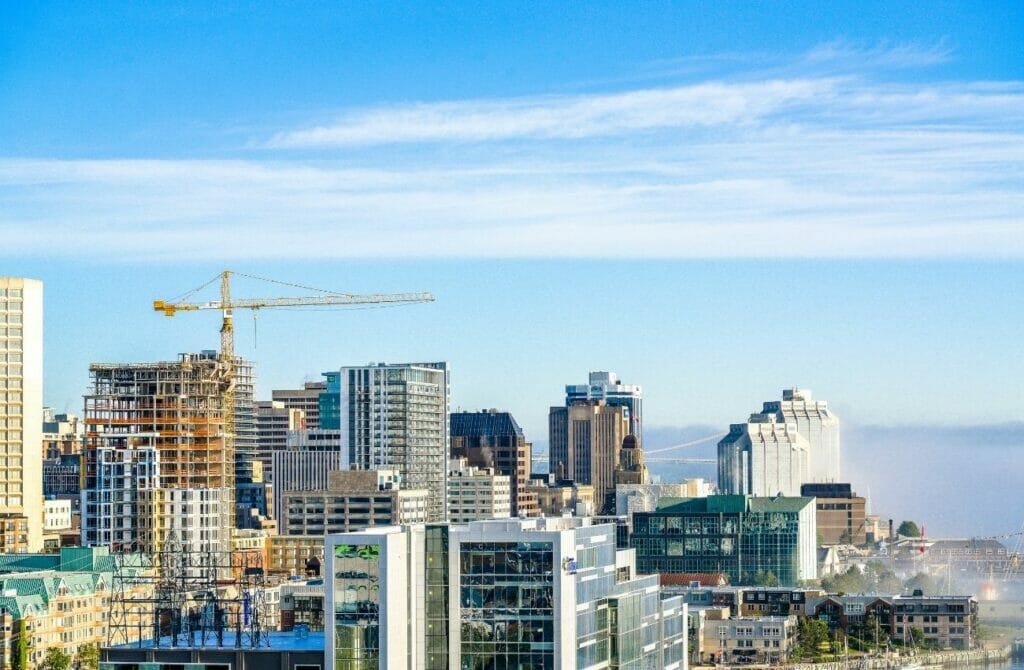 LGBTQ+ Community Organizations In Halifax
The LGBTQ community frequently has to rely on donor organizations or non-profits to push the LGBTQ agenda further.
Wherever you live, it's vital that you give your support to such organizations in different capacities so they can reach other people within the community. Here are some community organizations to watch out for in Halifax.
If you're looking for LGBTQ groups in Halifax to join, meet new people, or volunteer with towards a cause you like, check out some community organizations below:
If you or anyone you know is part of the LGBTQ community and has a drinking problem, Live and Let Live will offer you the help you require. Live and Let Live is an LGBT- friendly Alcoholics Anonymous group that does not tolerate homophobia of any kind or form.
It is open to all regardless of gender identity and sexual orientation. The group holds face-to-face meetings on Mondays from 7:30- 8:30 at St. Mathews Church, 1479 Barrington Street. Feel free to bring your own water, coffee, or tea.
Nova Scotia Rainbow Action Project (NSRAP)
NSRAP is the province's umbrella advocacy body for Trans and queer people. The organization provides a voice for the LGBTQ population in media and government and has been focused on lobbying the regional government to include gender expression and identity in the Nova Scotia Human Rights Act as well as cover Sexual Reassignment Surgery.
The Youth Project offers various services and resources to queer and Trans youth below 25 years and hosts related events. The group is located in a lovely Victorian house in the North End and hosts regular programs like the Talk It Out discussion group targeted at Trans youth as well as the Connect the Dots support group for LBGTQ youth.
During the summer, the Youth Project also hosts two camps for queer and Trans youth, as well as the annual Strike Out Homophobia Bowl-A-Thon.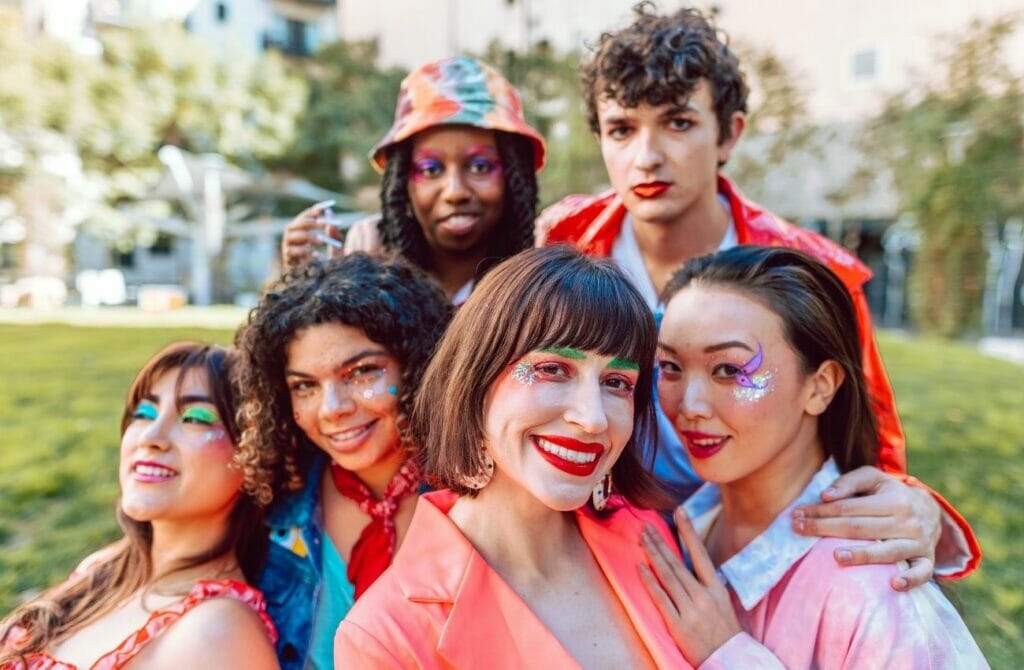 Regular LGBT Events in Halifax
You have to make new friends, meet people, and network after moving to a new city. Thankfully, plenty of events, gatherings, and activities that target the queer community will help you do just that, and, as a result, there's no shortage of possibilities in the city for LGBTQ residents to enjoy.
Here are just some of the annual highlights you can look forward to after moving to LGBT Halifax:
Halifax Pride Festival is held annually in the Halifax Regional Municipality. The event is held over 11 days and targets the 2SLGBTQ+ community. Halifax Pride features more than 150 community and Pride events that celebrate the activism, culture, and history of the LGBTQ community.
The Halifax Pride Society is responsible for planning the event and also organizes plenty of small-scale and largish-scale events throughout the year.
LGBT Monthly Community Dinner
The LGBT monthly community dinner is held in different locations throughout the city each month. You are free to join senior members of the Halifax LGBT scene for a laugh, a chat, or a delicious meal. If you'd like to be notified about the location of the dinner each month, simply email terry.parker@yahoo.com.
Dykes Vs. Divas Softball Game
The Dykes and Divas Softball game pits local lesbians against the city's hottest drag queens. You don't want to miss this event because it's always packed at the Halifax Commons, so you can be sure that it's a great way of meeting and interacting with other members of the LGBTQ community.
There's plenty of sassy commentary, comedic mid-inning makeup touch-ups, and Haliqueers to keep you busy all day long.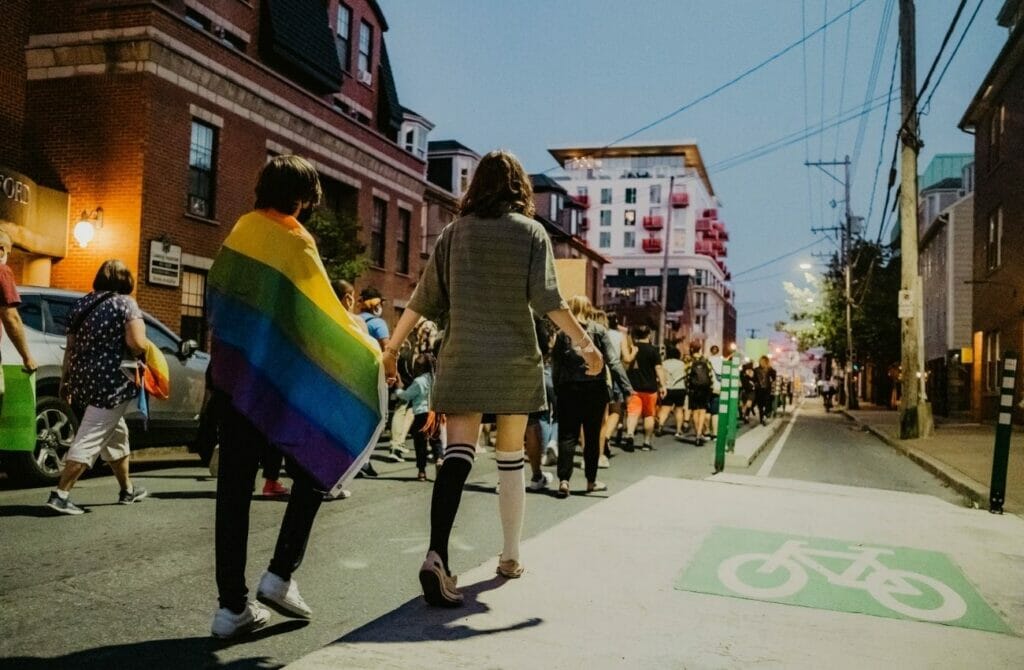 LGBT Owned Businesses in Halifax
After moving to LGBT Halifax, it's only natural to want to support queer businesses. One strategy to make a safer and more inclusive society is to establish a secure environment where individuals can rest, buy, eat, and socialize without fear – and this is precisely what LGBT businesses should seek to do.
Wherever you are, it is critical to support these endeavors to maintain the continuity and prosperity of the queer community. With this in mind, here are just a few LGBTQ businesses in Halifax worth checking out.
The Company House (The CoHo)
The CoHo is where the lesbians in Halifax hang out. It is a live music venue and an exceptional place to enjoy a poetry show, comedy, or intimate music. The establishment is owned, patronized, and staffed by queer ladies and also hosts 'Retro Night' as well as 'Heavy Petting.'
Fed is owned by gay socialite, hairstylist, and halifamous Fred Connors. The establishment is part café, beauty parlor, and art gallery. It is located at the center of North and Agricola and also offers plenty of gluten-free bites.
Venus Envy is one of those sex shops/bookstores that you really shouldn't ignore. It is queer and feminist-friendly as well as queer staffed. The bookstore is confidently located on the city's main streets and stocks natural period products, lube, gay sex toys, dildos, butt plugs, gay jewelry, flags, pride badges, and more. The shop also hosts workshops facilitated by guest stars and staff.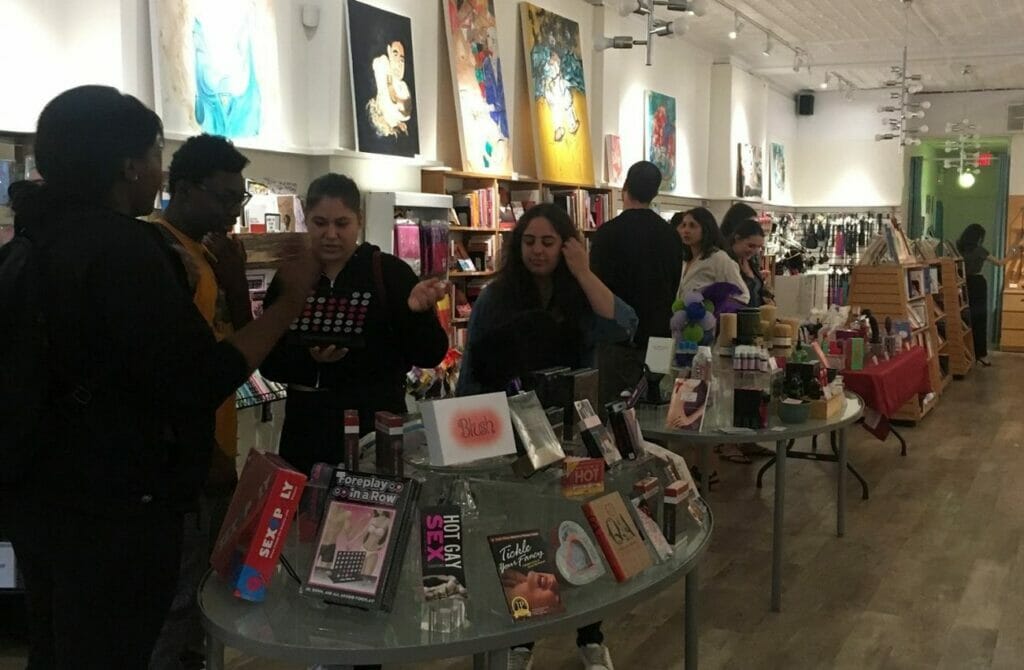 Final Thoughts On Moving To LGBTQ Halifax
Nova Scotia, and in extension Halifax, is one of the best regions in Canada for LGBTQ individuals and families to move to. Not only this, but it's surprisingly also one of the most underrated, meaning you won't have to share a lot of your spaces with tourists. Halifax is a city that is close to nature, so be ready to take it all in and enjoy all that it has to offer.
Whether you're relocating for employment, recreation, or family reasons, LGBTQ Halifax will provide you with a supportive atmosphere. There's a lot to see and do, as well as some fantastic communities to connect with. Sure it isn't as gay as Provincetown or San Juan, but we are guessing that isn't a deal-breaker!
Keep in mind that life is what you make it, and we hope you find the freedom and comfort you seek with whatever gay Halifax neighborhood you pick to begin your new life in.
The best way to learn about LGBT Halifax is to immerse oneself in the scene by living in a queer-friendly neighborhood, frequenting local LGBT businesses and events, and participating in queer community groups and sports teams.
If you do this, we guarantee that your transition to LGBT Halifax will be more joyful, and you'll rapidly meet like-minded people to join your chosen family.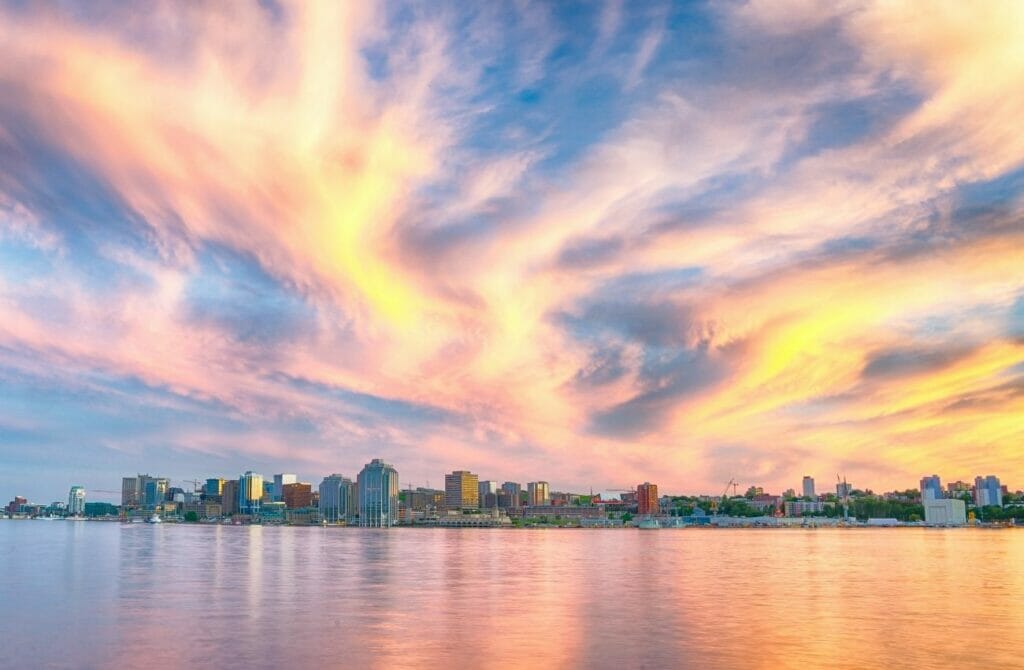 Finding Gay Realtors In Halifax, Nova Scotia
When looking for the ideal realtor, why would you consider someone's sexuality? This may seem strange at first, but there are several reasons why contacting a gay realtor in Halifax is a great way to find your dream house.
After all, when it relates to one of life's most important transactions, it's not unreasonable to expect fair, equal, and honest representation from someone who understands the queer community's particular needs and wishes. Furthermore, unfortunately, many people (up to a third of Americans) continue to believe that our community does not deserve protection and dignity in housing, adoption, employment, and other areas of life.
So it's no surprise that LGBT people who use mainstream realtors often describe feelings of discomfort, unnecessary trouble, unenthusiastic representation, or even antagonism or outright contempt. Everyone deserves a pleasant, stress-free home buying or selling experience while being adequately represented, and this is why we feel you should hire a gay realtor to assist you in finding your future home.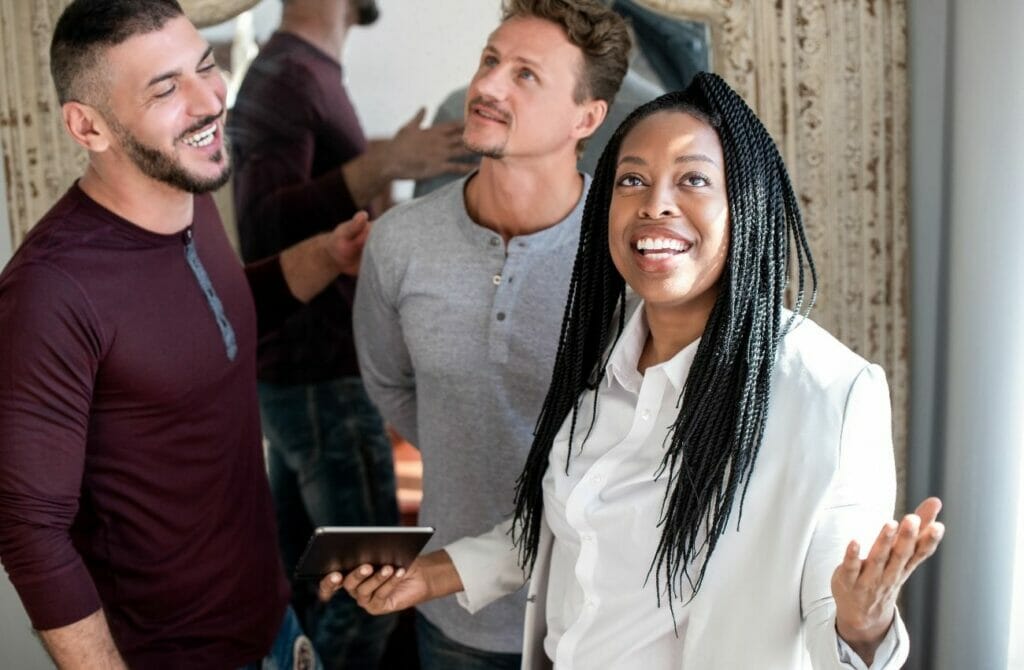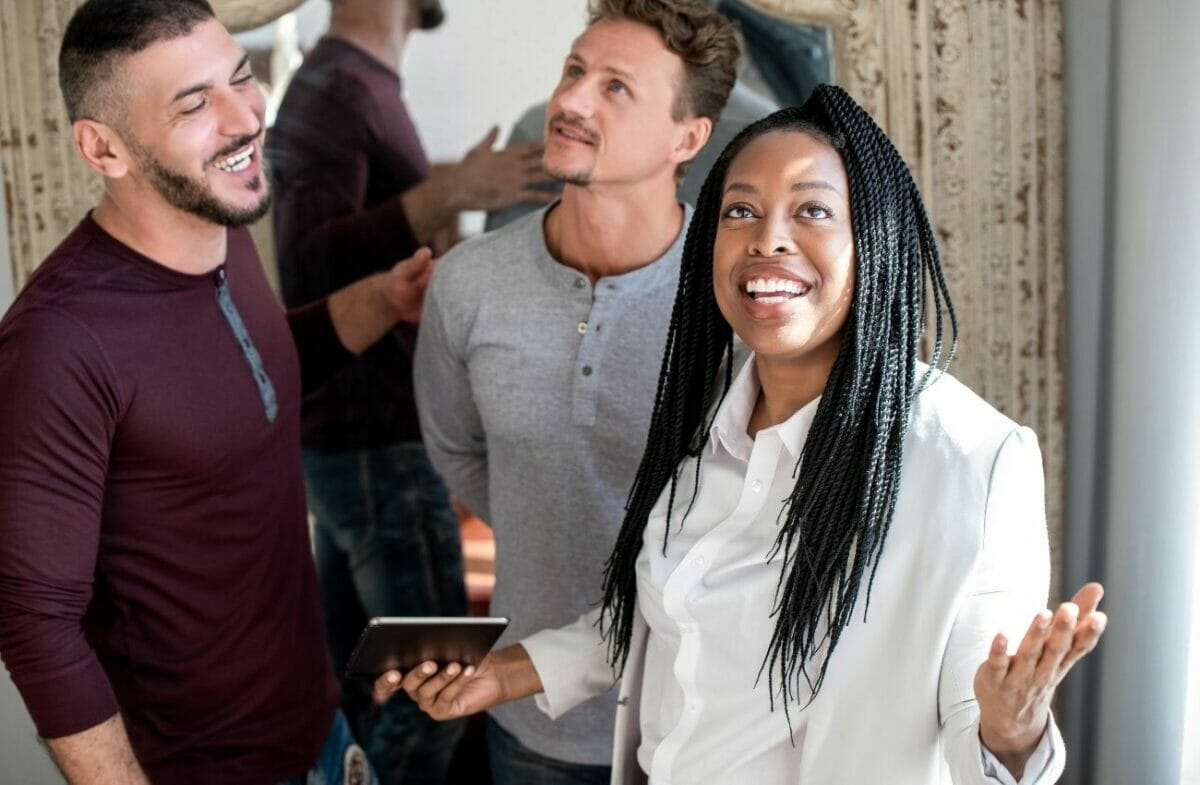 LGBTQ realtors are more likely to be familiar with the diverse communities in their area and know which ones may be best suited to you when looking for a home. That's not to say a heterosexual realtor isn't capable, but they've probably never had to address many of the issues LGBT people face. Rather than just being concerned with how bustling, fashionable, or up-and-coming a neighborhood is (or what it may appear like), gay realtors conduct extensive research into the neighborhoods in which they sell homes to ensure that clients are safe.
It used to be difficult to locate professional LGBT-friendly real estate agents in Halifax, and it was virtually impossible to find one if you were relocating here from out of state and didn't have access to a local referral. You no longer have to search for a realtor without knowing whether or not they are accepting of others because you can use a list of gay, lesbian, and gay-friendly agents in Halifax to do all of your homework for you.
Simply go to the page, and you'll be presented with a free list of gay, lesbian, and gay-friendly agents who can help you with your relocation as well as other useful information like LGBT+friendly schools, shopping, storage firms, tradesmen, and more. Read the biographies of LGBT real estate agents, then choose the one who is right for you. It's critical that you find someone who will be by your side and support you and your family during one of life's most exciting occasions.
Even better, there is no hidden motive, cost, or obligation whatsoever!