Are you considering a move to LGBT Victoria, British Columbia? If so, it should help to know this charming Canadian city located on the southern point of Vancouver Island often finds itself on the list of the best cities in Canada to live in – in large part thanks to its natural charm and distinct geography.
It also helps that Victoria does have some of the best weather in the city, Instagram-worthy architecture, a vibrant local economy, and a community you will be happy to call your own. Moving to LGBT Victoria will be one of the best decisions you've made in your life.
Like Winnipeg, Hamilton, Halifax, and other medium-sized Canadian cities, there is also a frolicsome gay scene here (if you know where to look). This is something a gay realtor in Victoria, British Columbia, can help you navigate as you find your new perfect home here.
Add to this the cities diversified population, burgeoning culinary culture, world-class educational facilities, and booming economy, and you will begin to get an idea of the appeal of relocating to Victoria. And did we mention it has the warmest and mildest climates in all of Canada?
Securing a relocation here will also allow you to meet others with similar interests, thanks to this quirky yet active LGBT culture, including a few fantastic queer spots of interest in the city's most popular neighborhoods.
Before we dig a little deeper to find out what this underrated city in Canada has in store for you as a member of the LGBTQ community, let's first take a look at some of the highlights of moving to LGBTQ Victoria.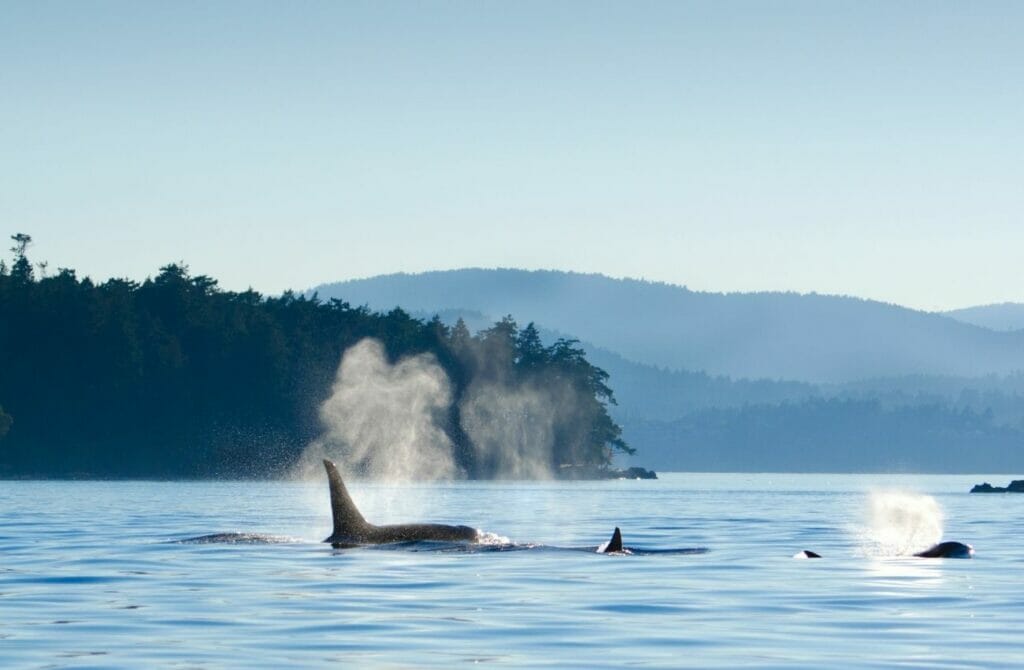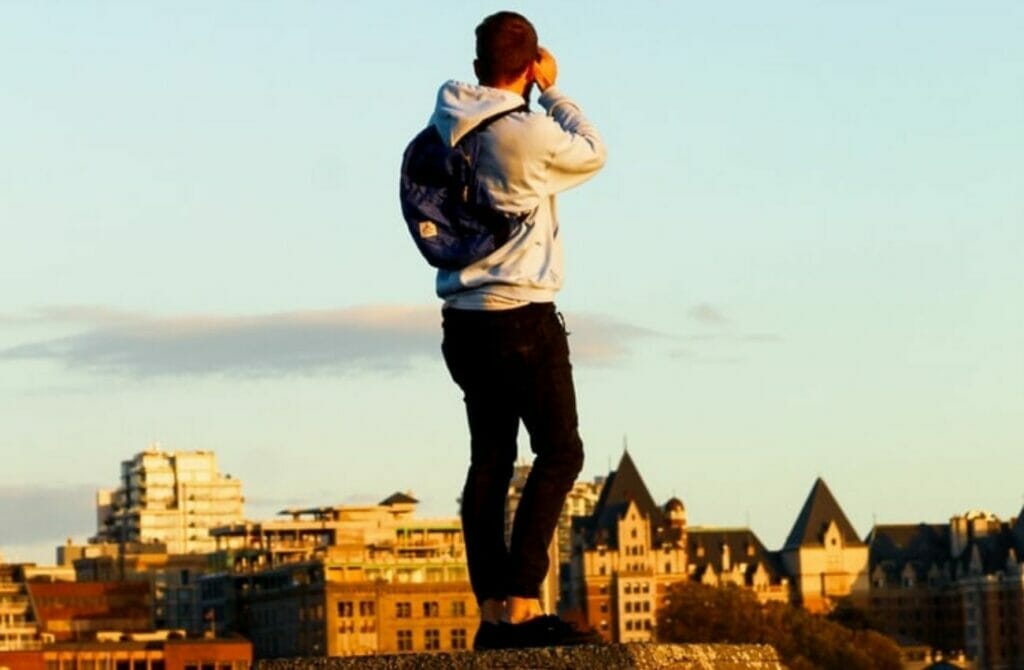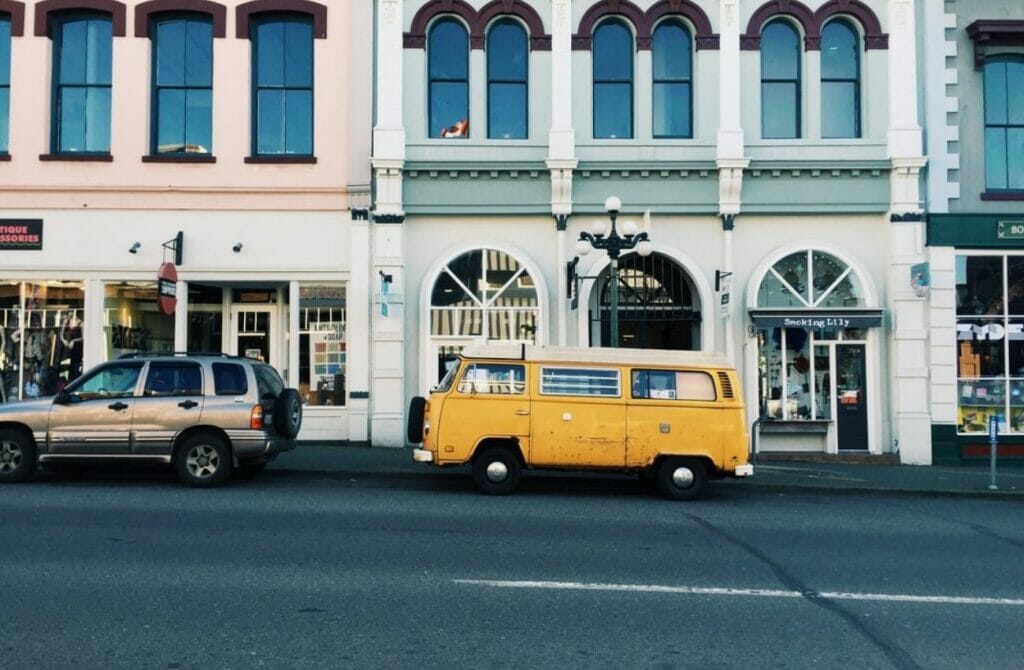 Highlights Of Moving To LGBTQ Victoria
Whether you're moving to the city for a job, a college education, or for a change of scenery, you likely have plenty of questions about the city. Locals here already know their city is a hidden gem, overflowing with history and exquisite nature, but the secret does not seem to be out just yet.
Almost anything that your heart desires can be found here. There are plenty of things to look forwards to when moving to LGBT Victoria, be it wandering the world-renowned Butchart Gardens, kayaking with seals in Brentwood Bay, or eating your way around Canada's oldest Chinatown.
Let's take a closer look at a few of the aspects that make up this breathtaking city before getting into the details.
Activities In Victoria
From spending your time outdoors or pursuing various cultural experiences, Victoria has plenty to offer you. Rent a water kayak or a yacht, or even better, a floatplane, and head out to the British Columbia islands for a day of exploration.
If that's not your thing, you have the option of heading to Beacon Hill Park to start a hiking expedition on the 8,000km Trans-Canada trail. During the winter, you can enjoy some ice-skating. Whether your thrill is theater, opera, or ballet, you can find it all in Victoria. And if you can't, the Victoria Clipper ferry ride to Seattle only takes 2 hours and 45 minutes and opens up a whole new world of possibilities.
Victoria Weather
Even during the winter, the weather in Victoria is pleasant. There's not as much rainfall as other Canadian cities, but every drop of water the area gets is turned into a cascade of beautiful flowers in the spring. There's a reason why Victoria is known as 'The Garden City,' and the locals love it.
The well-known Butchart Gardens are right outside the city and attract visitors and locals who like to take in the blooming flowers all year round. People who move to Victoria say that it feels similar to England with its stunning Victorian homes in The James Bay neighborhood.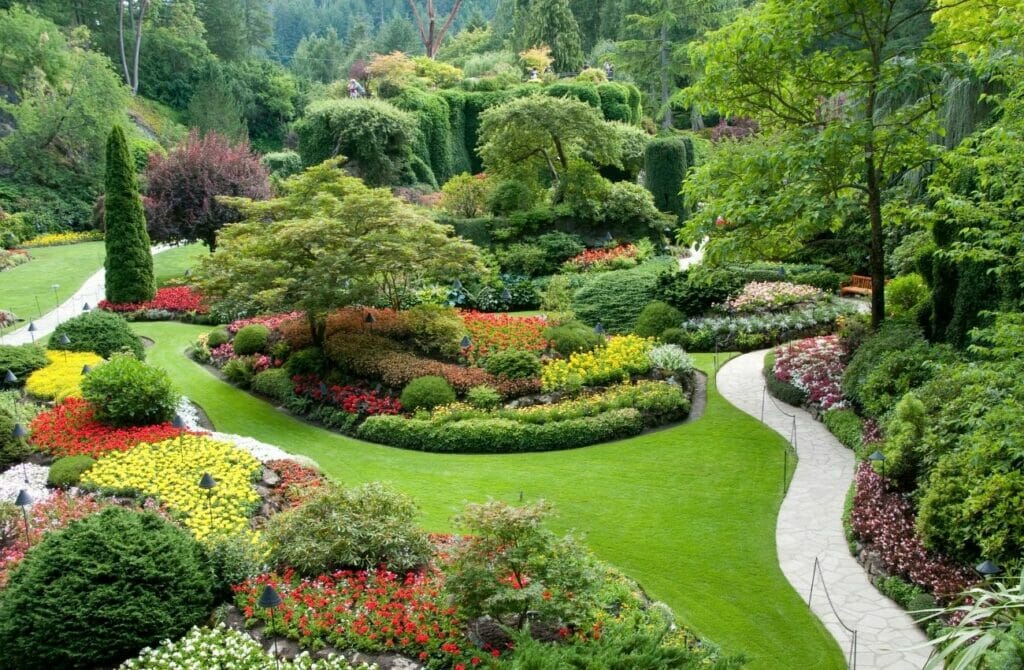 The Economy
Victoria is enticing to top employers due to its burgeoning tech scene, its provincial government, sustained tourism sector, and a lower cost of living than the mainland. The regional government building, located in the center of Victoria, creates a sense of excitement in the neighborhood, luring local businesses, students, and political staffers.
Victoria was recently named one of the top ten cities in Canada for job seekers. Other than some of the typical industries, a stroll along the streets of the city will reveal plenty of coffee shops and bars/breweries. Several of the best coffee and beer spots will be just around the corner from the place you call home.
The City Is One With Nature
If you want to get away from major cities and settle somewhere smaller that will still offer you the chance to enjoy good coffee and sample amazing restaurants yet still be surrounded by natural beauty, Victoria might be the place for you.
Even though Victoria is a city with a population of 367,000, you'll have breathtaking views of Mount Rainier, Juan de Fuca Strait, and the Olympic Mountains in the U. S. You can also enjoy a stroll down to the Harbor any time you want and watch seaplanes take off through the water.
Surfers will appreciate the fact that Tofino is only a few hours away, and there are numerous trails and hiking trails to be found throughout the island, all of which are easily accessible by car from the city.
Mount Doug in the city offers excellent views across to the Gulf Islands lying between Vancouver Island and the mainland, well into the United States, and over the city of Victoria. You can ski and snowboard in the city without having to leave the island.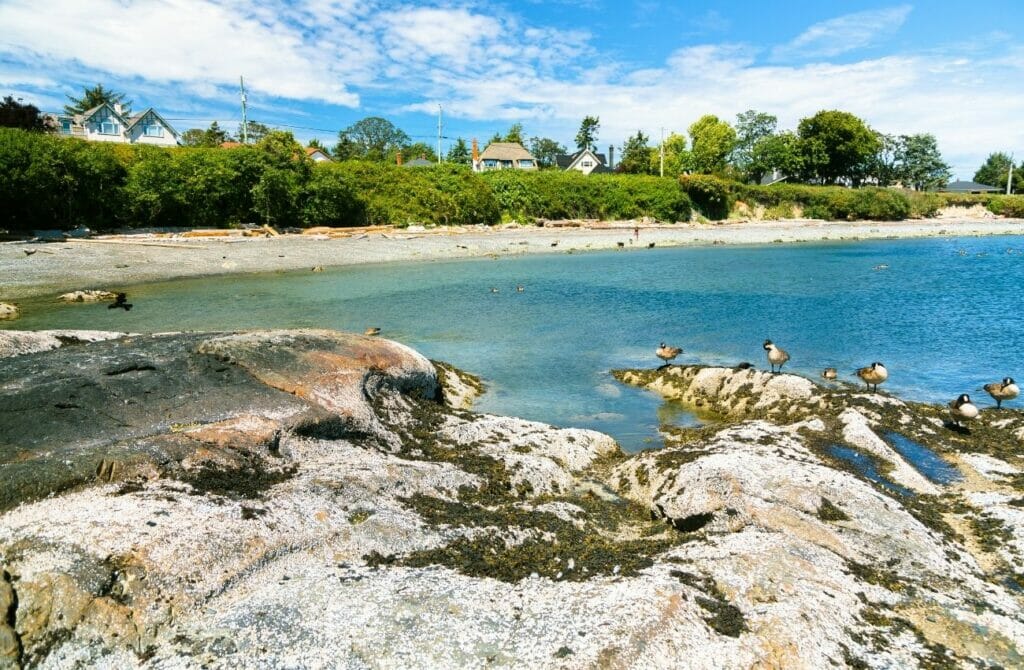 Does Victoria Embrace the LGBTQ Community?
There really is no designated gayborhood in Victoria, but locals will tell you this is because the city is remarkably gay-friendly; it doesn't need one, with plenty of LGBT-friendly businesses wherever you go. And they wouldn't be lying as the city was ranked amongst the top cities in the country for LGBT people to live.
The city's gay community is small but active, and there are plenty of LGBT-related events happening throughout the year, like the annual pride parade in July. During Pride, the gay pride flag is proudly flown in the city, front and center on the Legislature grounds. Victoria's Pride celebrations take place over ten days and include a lively celebration that has more than 100 entries and a huge outdoor festival with vendor stalls, beer gardens, and two live stages for performances.
Though you won' likely need it, you should be reassured that British Columbia also has extensive laws that promote and protect human rights. The British Columbia Human Rights Code, also known as the Code, governs human rights in British Columbia. Because of your sexual orientation, you are protected under the Code from unfair treatment or being denied any kind of benefits. If you genuinely think you have been discriminated against, you can lodge a complaint with the British Columbian Human Rights Tribunal.
The BCHRC protects all city residents from discrimination based on their sexual orientation discrimination, whether they are gay, lesbian, bisexual, or heterosexual. The Code also protects trans people from discrimination based on their gender identity or sexual orientation. It safeguards you from retaliatory attacks if you file or consider lodging a complaint or if you are implicated in any other manner.
In the downtown area, there's a small but vibrant LGBTQ+ nightlife scene that includes one major nightclub and many other clubs that host LGBTQ+ events. Community and charity events, theater, drag bonanzas, and other activities are scheduled throughout the year.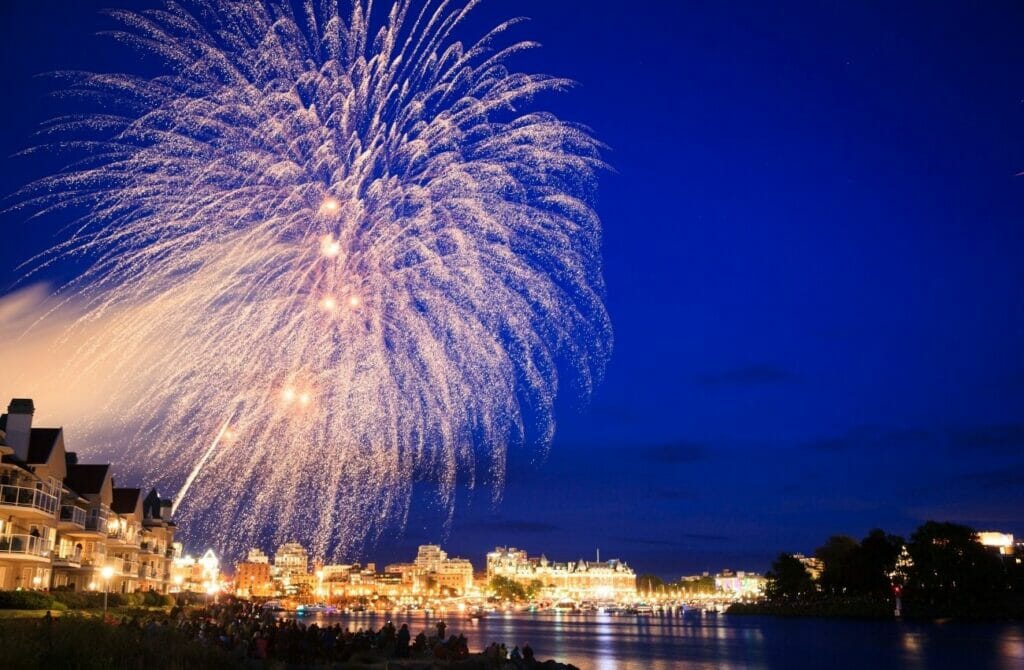 Is Victoria An Expensive City To Move To?
Unfortunately, the answer is that living in Victoria is considerably more expensive than you might think.
Real estate is the most expensive item, and the rental market is fiercely competitive and overly expensive. Typical values listed in the cost of living in Victoria are eye-wateringly high, and reports for a one-bedroom apartment in the city's downtown area have rent as more than $1100. A one-bedroom downtown condo will set you back $1700-$1800+ minus utilities.
Check out some of the typical costs related to living in LGBT Victoria before you move:
A one bedroom rental can cost you upwards of $1700.
Bus charges on a one month transit pass cost $85,
If you're having a meal for two with drinks at a mid-range restaurants or a pub, expect to pay around $100.
Internet in Victoria will cost you $89 per month.
Groceries are likely to cost you around $600 per month.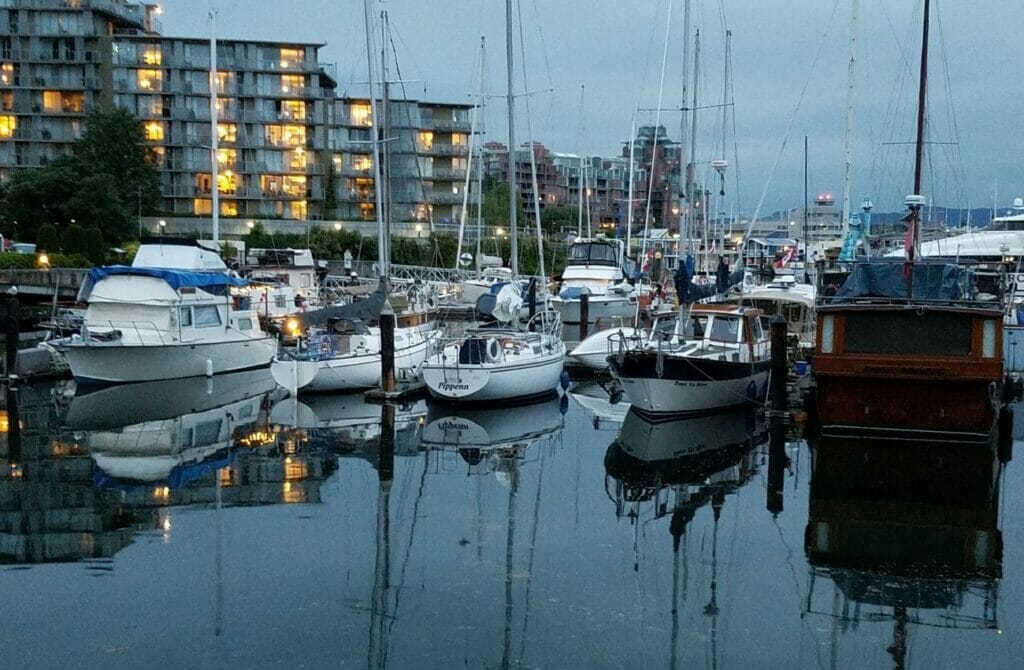 The Best Gay Neighborhoods In Victoria
Not all queer individuals want to live in the bustling Downtown of Victoria (centered on the lively Inner Harbour), but thankfully alternate options abound for those who want a calmer-yet-still LGBT-friendly environment.
When relocating to LGBTQ Victoria, you should also be aware that a few areas are close to all the wonderfully queer happenings, allowing you to pull your moving truck up to your new house in a gay-friendly neighborhood or part of town.
If you're a lesbian, gay, bisexual, transgender, or otherwise queer person seeking a welcoming neighborhood with facilities you'll cherish, commence with these top gay and gay-friendly Victoria neighborhoods to discover your perfect new home, each with its own distinct essence. Give yourself enough time to familiarize yourself with Victoria's manifold personalities, and remember that this city offers something for everyone – LGBTQ or not!
Now let's take a look at the handful of fabulously gay areas in Victoria are and talk about the Victoria gayborhood where you might feel most at home! Or speak to a local LGBT real estate agent for a more detailed understanding of the best options today.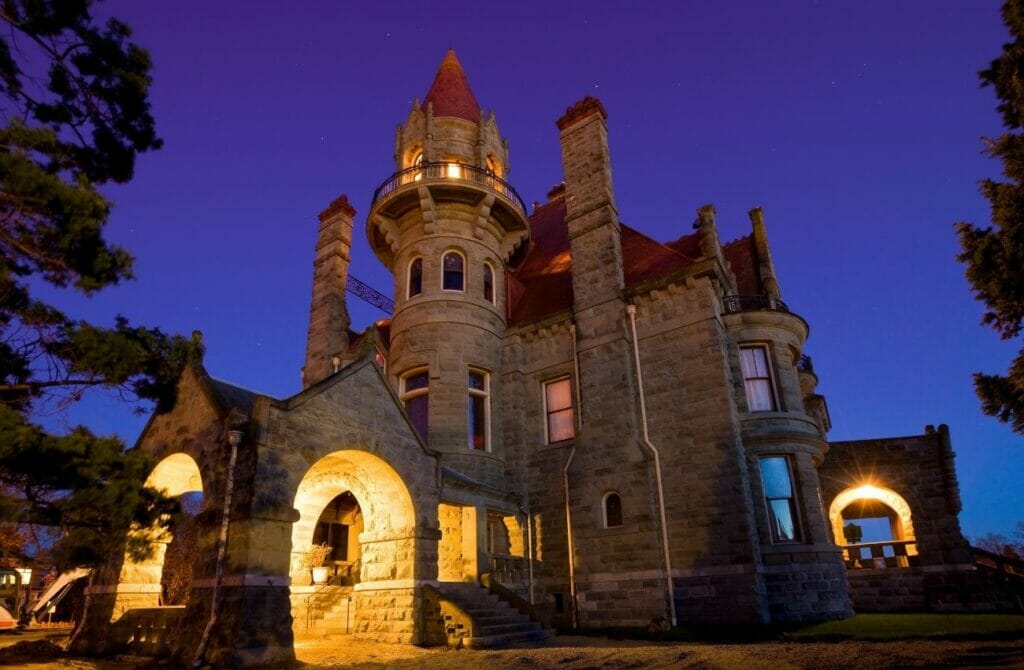 James Bay
James Bay neighborhood is located south of downtown. It is a diverse and vibrant neighborhood with the local community residing in a wide range of homes. These include heritage homes, apartment buildings, and multi-family accommodation.
The 'Five Corners' is the area's heart, overflowing with local shops and services. The neighborhood has two schools that serve residents.
Victoria West
Victoria West is a vibrant neighborhood that features multi and single-family homes. The neighborhood also has plenty of retail and commercial buildings, so if you're looking to live in an area within close proximity to your home, this neighborhood is a good choice.
Burnside Gorge
This neighborhood, which is home to an estimated 6,000 people, also contains a significant amount of Victoria's industrial and commercial property. Among the businesses and establishments located here are, a local shopping center, distribution centers, hotels, and auto dealerships.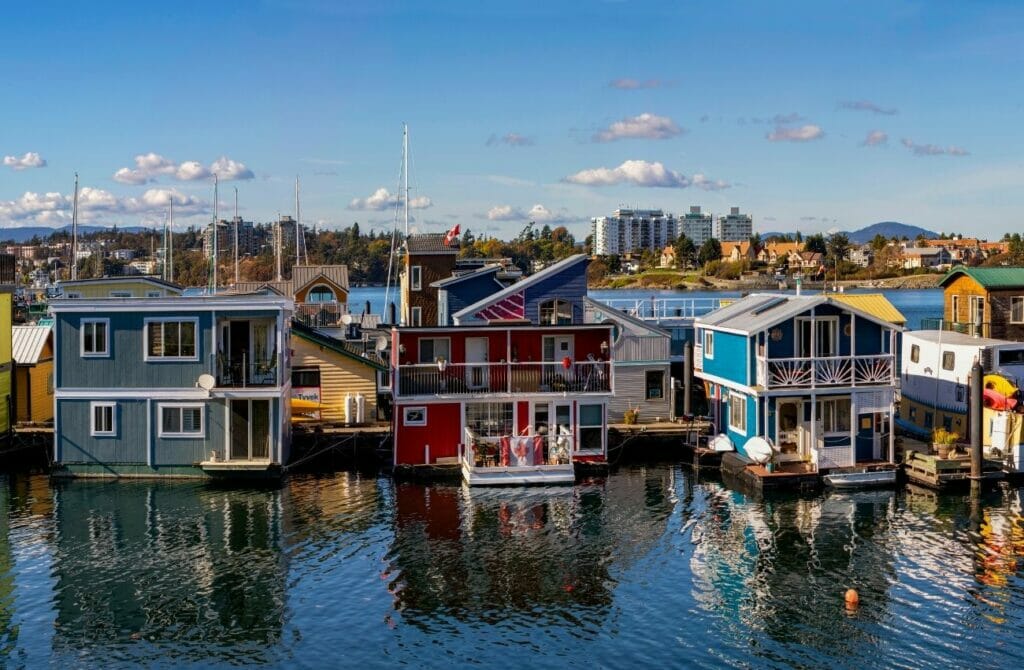 LGBTQ+ Community Organizations In Victoria
To advance the LGBTQ agenda, the LGBTQ community in Victoria frequently has to rely on donor organizations or non-profits. Wherever you reside, it's critical that you assist such groups in various capacities where you can, so that they may serve people in need – both in your community and beyond.
Check out some community organizations below if you're looking for LGBTQ groups in Victoria to join, make new friends, or volunteer for a cause you care about: Whether you need the services of these organizations, or you want to support the outstanding work they do, learning more about them would give you a clearer picture of what they're about.
Victoria Pink Pages (Victoria, BC)
Victoria Pink Pages is an LGBTQ community listing of organizations that are welcoming and openly safe, allowing members of the LGBTQ community to search for and find services and products that align with their interests, needs, and wants.
The Victoria Pink Pages also supports organizations and businesses that are run by individuals that identify as LGBTQ+.
The Victoria Pride Society is responsible for conceptualizing Pride events like the Victoria Pride Parade and Festival. The organization also hosts a couple of other youth events and initiatives in the city. Victoria Pride is a non-profit run by volunteers that are dedicated to offering support to the LGBTQ2S communities of the Greater Victoria region.
Victoria Pride Society encourages opportunities for collaboration, visibility, celebration, and conversation. The group also works towards enhancing equity for people of various sexual orientations and gender identities.
Lesbian/Bi/Pan/Queer and Enbies 20-40 of Victoria
This organization is an inclusive group meant for all women- including cis, transgender, and non-binary– in their 20s and 30s. The group is welcome to couples, singles, and polys of diverse backgrounds that identify as lesbian, gay, bisexual, pansexual, or a different way.
If you're new to the city and are looking to make new friends, this group is the perfect home for you. The group organizes a variety of events such as pool nights, get-togethers, geocaching, hiking, movie nights, and others.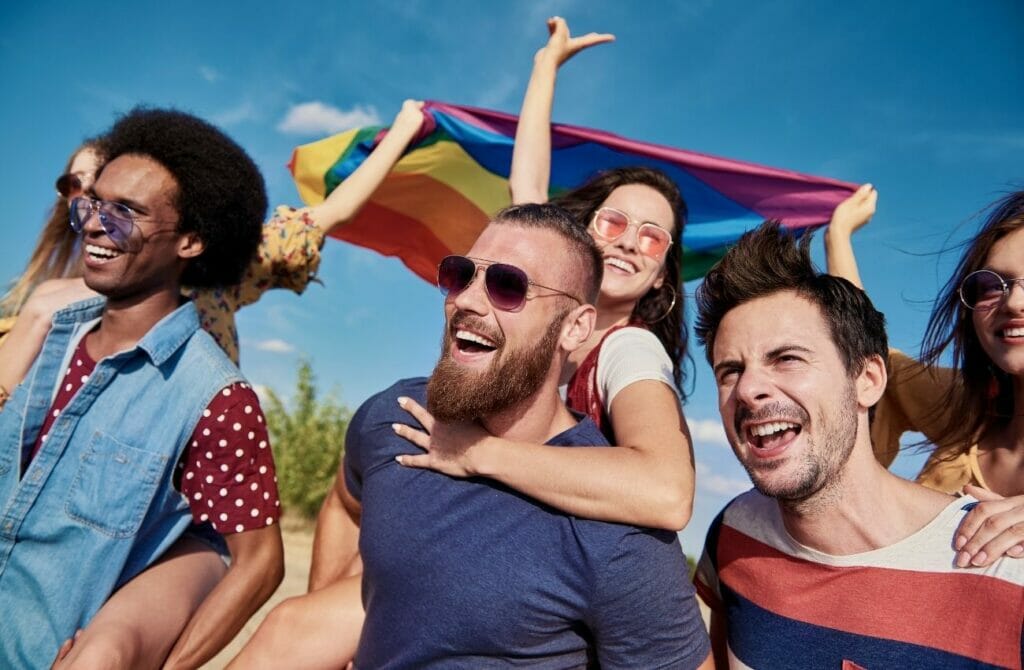 Regular LGBT Events in Victoria
You have to make new friends, meet people, and network after moving to a new city. Thankfully, plenty of events will help you do just that, and there's no shortage of possibilities in the city for the LGBTQ community to enjoy.
Here are just some of the annual highlights you can look forward to after moving to LGBT Victoria:
The Victoria Pride Week Festival
Victoria Pride Week Festival is planned and organized by the Victoria Pride Society. The event offers opportunities for the local LGBTQIA2S community to attain visibility, advocate, celebrate, and connect with the larger community.
Victoria Gay/Bi Men's Social And Activity Group
If you aren't keen on online dating websites and apps or are simply tired of them and want to meet other gay men in person, or participate, share and learn during activities, you should join this amazing group. Whether you only want to hang out or you're new in town, you're welcome here.
Victoria Gay/Bi Men's Social and Activity Group invites gay or bi men to join the group and meet others for activities or social interaction. Some of the activities include group walks, fitness classes, picnics at the lake, yoga, coffee meetups, group cycling, pub nights, and much more.
The Big Gay Dog Walk is one of the Victoria Pride events that you shouldn't miss. The event offers an opportunity for a relaxed setting while you mingle with new people as the dogs in attendance showing off their Pride with outstanding rainbow outfits and magical tricks. The most outstanding tricks and costumes picked by the community are awarded some well-deserved prizes.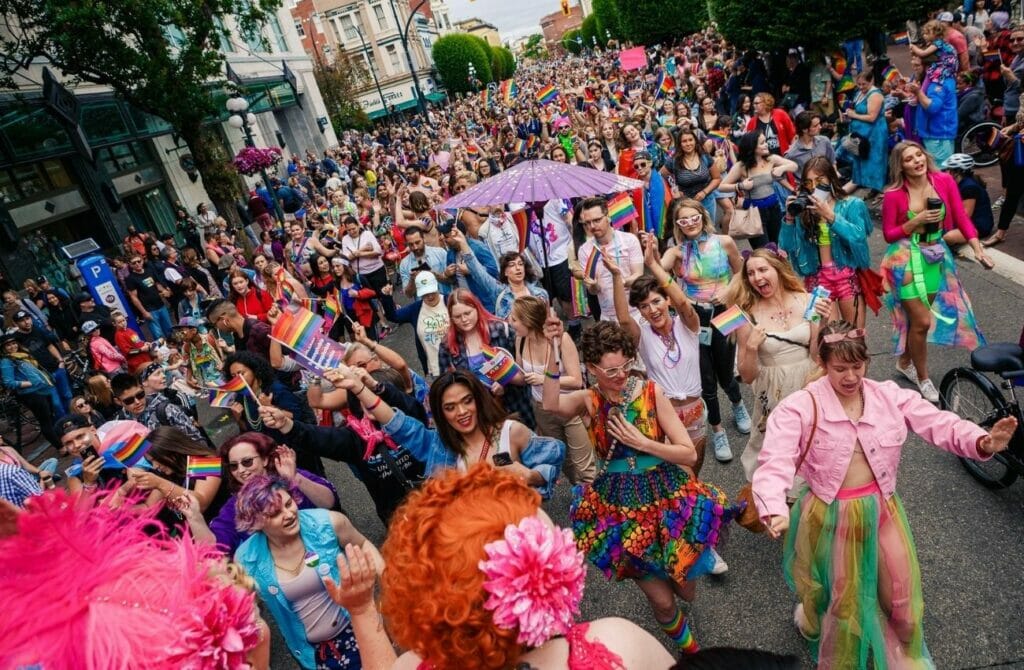 LGBT Owned Businesses in Victoria
After moving to LGBT Victoria, it's only natural to want to support queer businesses. One strategy to make a safer and more inclusive society is to establish a secure environment where individuals can rest, buy, eat, and socialize without fear – and this is precisely what LGBT businesses should seek to do.
Wherever you are, it is critical to support these endeavors to maintain the continuity and prosperity of the queer community. After all, there's nothing that says unity more than a community that comes out to support each other's businesses and establishments. With this in mind, here are just a few LGBTQ businesses in Victoria worth checking out.
Meade Design Group is an interior and graphic design company that focuses on sophisticated simplicity and combines comfort and concern. The business can only be described as evocative and expressive and one that embodies elegance and elements that have strongly withstood the test of time.
Skyclad Yoga, Massage & Retreat
Skyclad is a business that celebrates sexual diversity and wellness through coaching in group or private lessons and body-based learning. The owner of Skyclad, Ron Stewart, offers coaching and classes that encourage somatic learning in order to better understand the subjects of intimacy, eroticism, sexuality, and connection. Ron's yoga classes are available to men and are an excellent opportunity to practice the discipline in a non-judgmental and supportive communal setting.
The Ledge
The Ledge is known as Victoria's best gay bar and is located in the Bedford Regency Hotel. The bar offers exceptional drinks, spectacular food options, and has friendly staff. The club holds open mic night on Monday nights.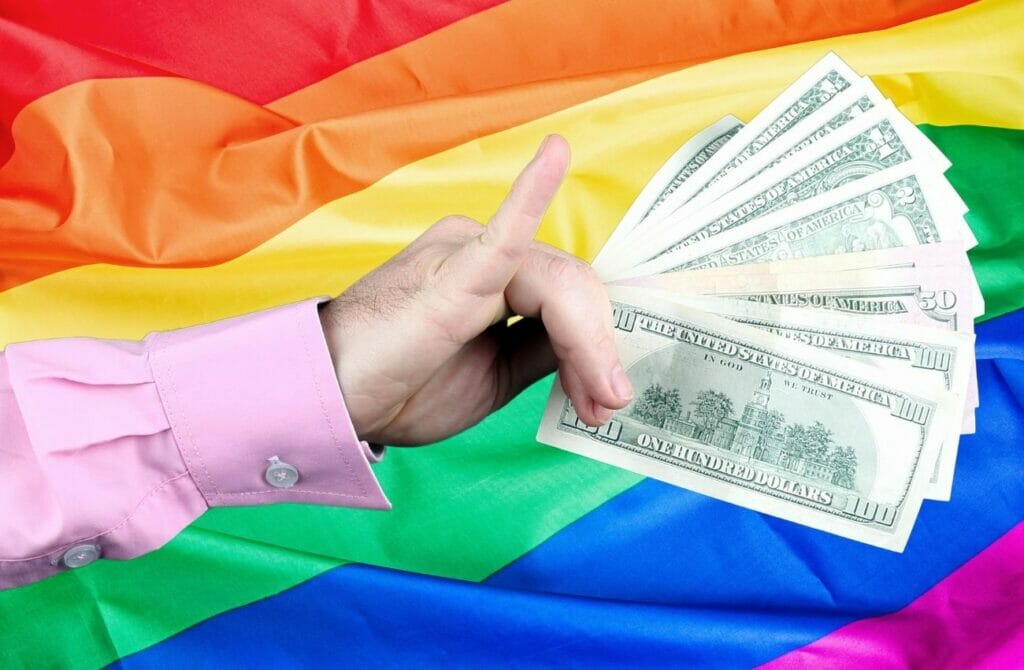 Final Thoughts On Moving To LGBTQ Victoria
Moving to LBGTQ Victoria is one of the decisions you will not regret. The city has friendly locals, pleasant weather, and beautiful flower-filled gardens that bloom all year round. Mountain vistas and breezy views of the ocean are likely to hold your gaze for hours and wash away all your stress and anxiety.
Whether you're relocating for employment, recreation, or family reasons, LGBTQ Victoria will also deliver you a supportive atmosphere to settle yourself in. There's a lot to see and do, as well as some fantastic communities to connect with.
Keep in mind that life is what you make it, and we hope you find the freedom and comfort you seek with whatever gay Victoria neighborhood you pick to begin your new life in.
The best way to learn about LGBT Victoria is to immerse oneself in the scene by living in a queer-friendly neighborhood, frequenting local LGBT businesses and events, and participating in queer community groups and sports teams.
If you do this, we guarantee that your transition to LGBT Victoria will be more joyful, and you'll rapidly meet like-minded people to join your chosen family.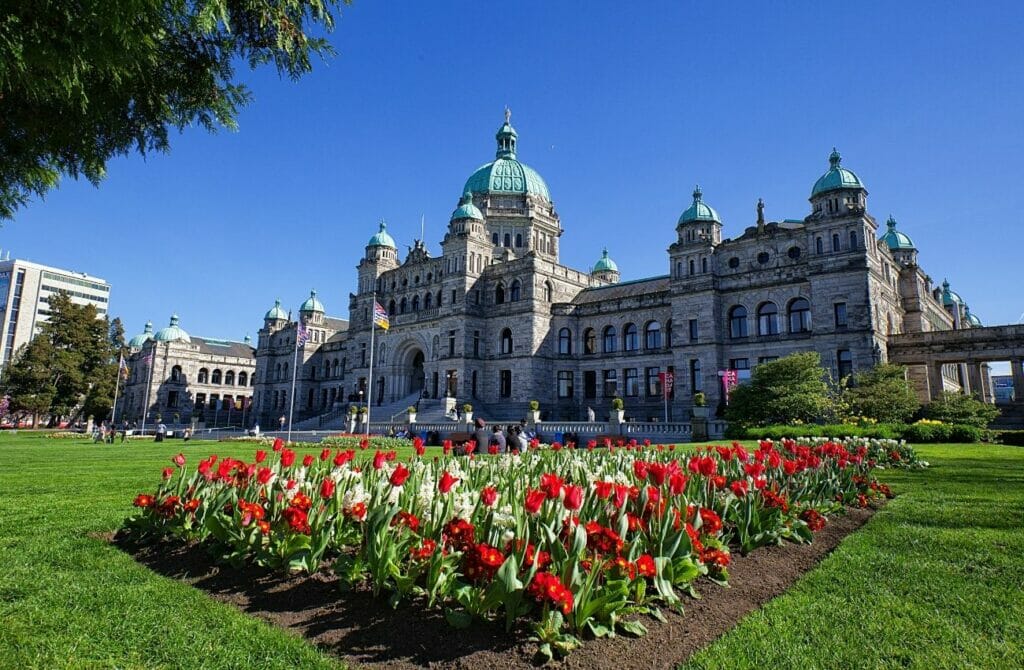 Finding Gay Realtors In Victoria British Columbia
When looking for the ideal realtor, why would you consider someone's sexuality? This may seem strange at first, but there are several reasons why contacting a gay realtor in Victoria is a great way to find your dream house.
After all, when it relates to one of life's most important transactions, it's not unreasonable to expect fair, equal, and honest representation from someone who understands the queer community's particular needs and wishes.
Furthermore, unfortunately, many people (up to a third of Americans) continue to believe that our community does not deserve protection and dignity in housing, adoption, employment, and other areas of life.
So it's no surprise that LGBT people who use mainstream realtors often describe feelings of discomfort, unnecessary trouble, unenthusiastic representation, or even antagonism or outright contempt. Everyone deserves a pleasant, stress-free home buying or selling experience while being adequately represented, and this is why we feel you should hire a gay realtor to assist you in finding your future home.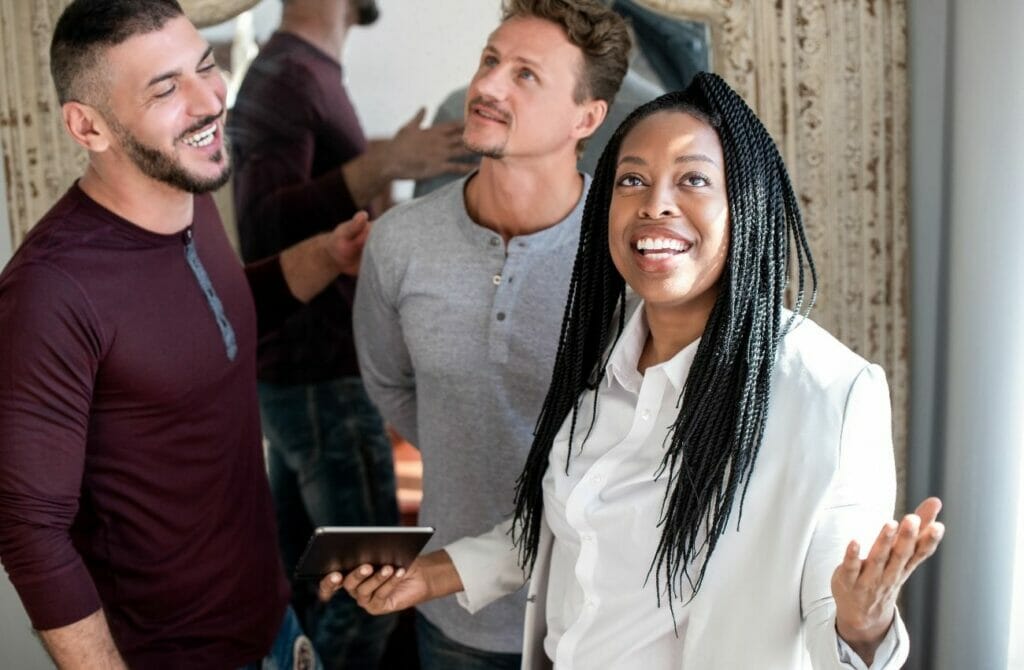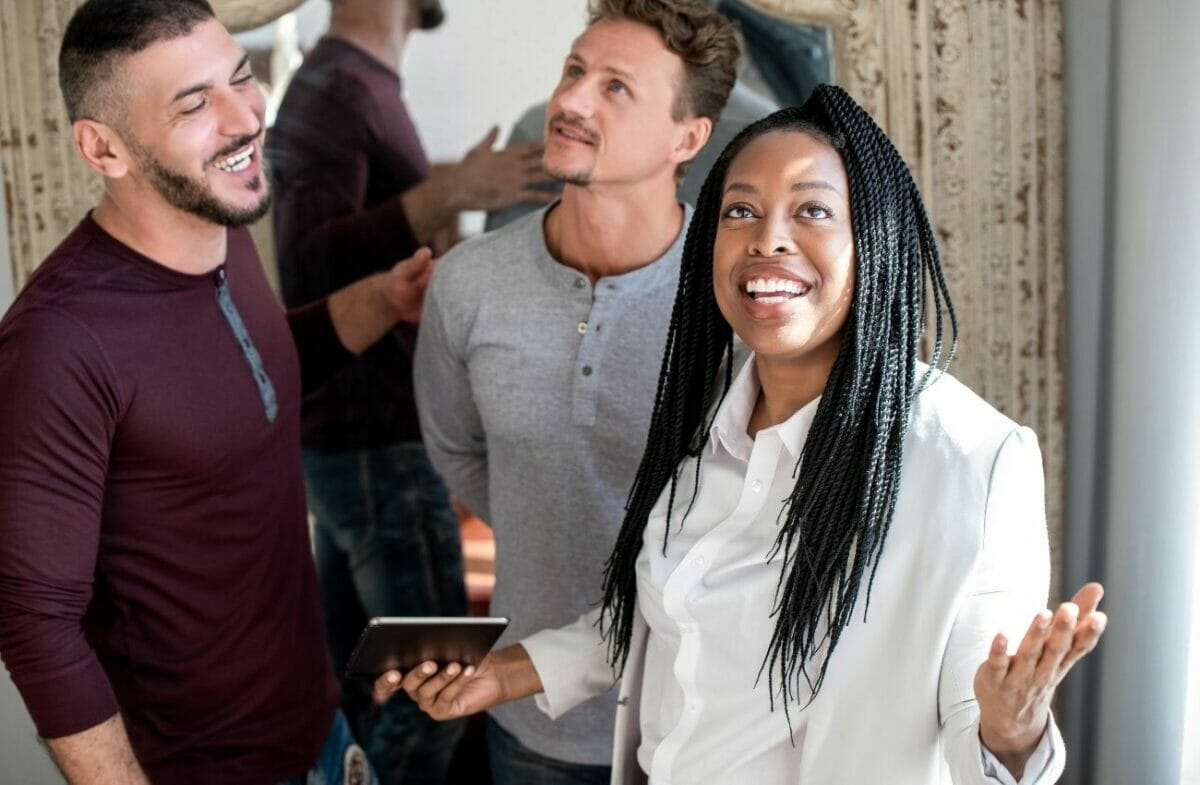 LGBTQ realtors are more likely to be familiar with the diverse communities in their area and know which ones may be best suited to you when looking for a home. That's not to say a heterosexual realtor isn't capable, but they've probably never had to address many of the issues LGBT people face. Rather than just being concerned with how bustling, fashionable, or up-and-coming a neighborhood is (or what it may appear like), gay realtors conduct extensive research into the neighborhoods in which they sell homes to ensure that clients are safe.
It used to be difficult to locate professional LGBT-friendly real estate agents in Victoria, and it was virtually impossible to find one if you were relocating here from out of state and didn't have access to a local referral. You no longer have to search for a realtor without knowing whether or not they are accepting of others because you can use a list of gay, lesbian, and gay-friendly agents in Victoria to do all of your homework for you.
Simply go to the page, and you'll be presented with a free list of gay, lesbian, and gay-friendly agents who can help you with your relocation as well as other useful information like LGBT+friendly schools, shopping, storage firms, tradesmen, and more. Read the biographies of LGBT real estate agents, then choose the one who is right for you. It's critical that you find someone who will be by your side and support you and your family during one of life's most exciting occasions.
Even better, there is no hidden motive, cost, or obligation whatsoever!