Do you love being close to everything but not in the thick of it? Well, then maybe moving to LGBT London, Ontario, is the right option for you! The Canadian city of London is conveniently located in the Quebec-Windsor Corridor on the intersection of the 401 and 402, making it easy to travel to surrounding destinations such as Toronto, Sarnia, Windsor, Buffalo, and others.
Residents of London can easily travel to and from these areas and towns by plane, train, or by bus; however, there is much more to love here than simply the ability to leave. London is currently the largest Municipality in Southwestern Ontario and one of the country's largest metropolitan areas. Hence, you get the perfect combination of big town amenities yet a small-town feel. There is also a tight-knit community and unexpected charm that we attribute in part to its abundant nature (there are 21 Environmentally Significant Areas!).
Like Winnipeg, Victoria, Halifax, and other medium-sized Canadian cities, there is also a frolicsome gay scene here (if you know where to look), and this is something a gay realtor in London, Ontario can help you navigate as you find your new perfect home here.
Add to this the cities diversified population, burgeoning culinary culture, affordable housing, world-class health care, and booming economy, and you will begin to get an idea of the appeal of relocating to London, Ontario.
Before we dig a little deeper to find out what this underrated city in Canada has in store for you as a member of the LGBTQ community, let's first take a look at some of the highlights of moving to LGBTQ London.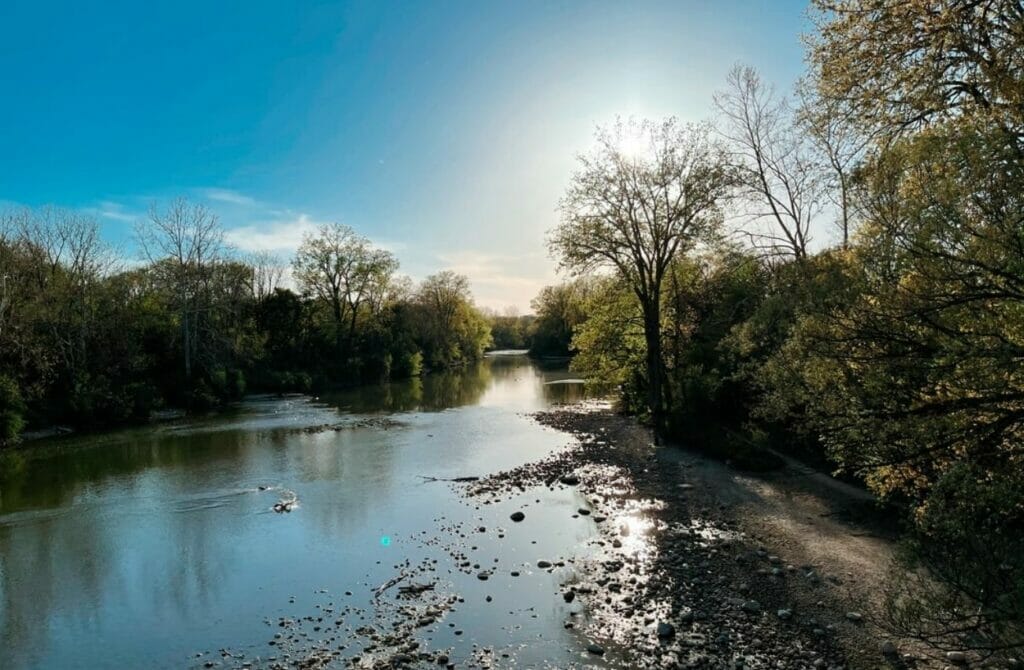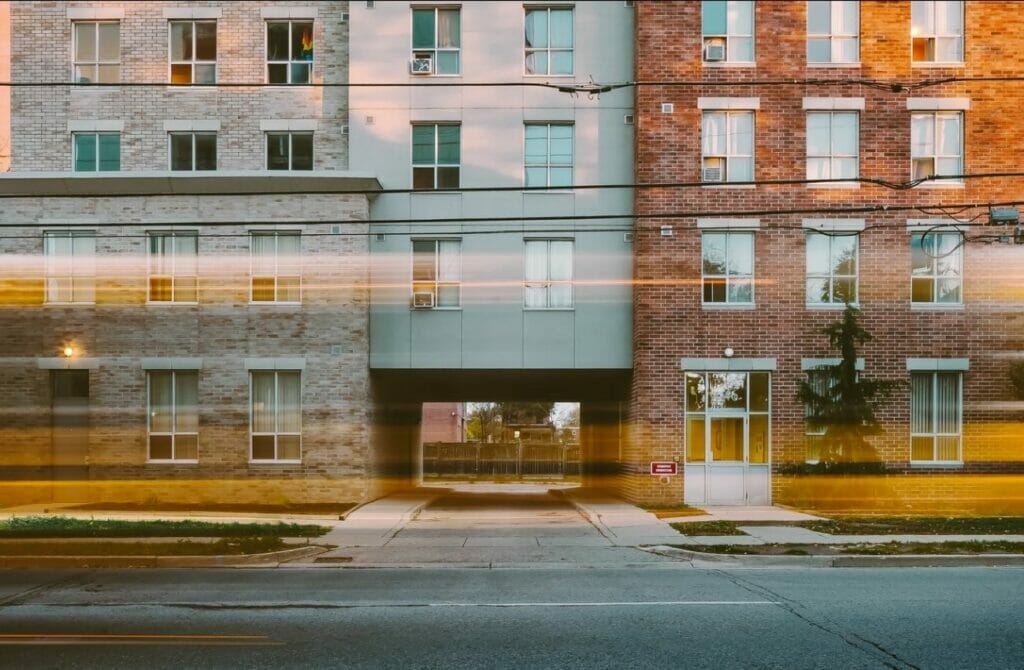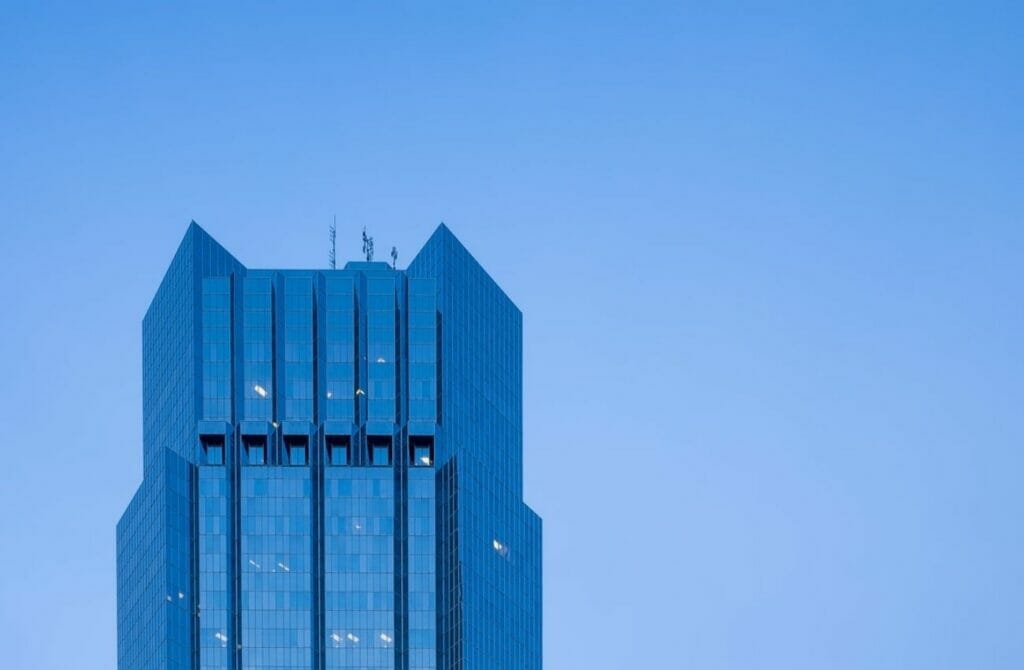 Highlights Of Moving To LGBTQ London
London's proximity to Toronto, Stratford, Detroit, and Niagara Falls is part of what makes it special. All these areas are less than two hours away from the city. If you enjoy culinary experiences, live theater, or sports, you can enjoy all this only 2 hours away.
In addition, the city has exceptional river-side paths you can use for biking. Along the river in London, Ontario, there is approximately 30 km of paved, multi-use bike routes. Even if you're close to downtown, these trails make you feel like you're cycling through a nature preserve. You can cycle from the northeast to the southwest of the city while enjoying these bike paths.
With that being said, let's take a look at what truly makes this city tick.
Great Community
London isn't a large city, which is great for those who don't want to deal with city life. Since it has a smaller population (compared to Toronto) of 400,000, you will definitely experience a stronger sense of togetherness and community within London.
Here, you will find a tight-knit community and discover that it isn't unusual for the neighbors to be familiar with each other. You can be sure that residents will go out of their way to offer help when you're stuck, and you won't encounter rigid shoulder's as you make your way along the sidewalk.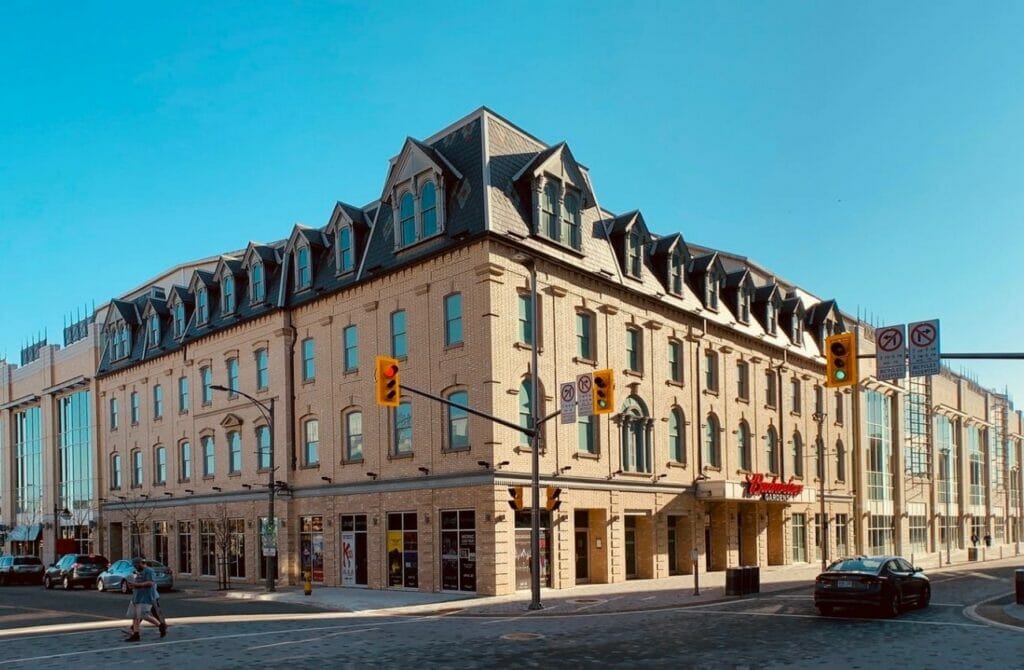 Diversity
London is a diverse city so you can be sure that you will enjoy making friends and building relationships with people from all walks of life. There are plenty of eateries and restaurants that will offer you mouth-watering food from around the world.
Moving here means you get to make connections with people from places across the world you may never get a chance to visit and immerse yourself in as many cultures as you possibly can.
City and Sea
There are plenty of places in London for you to visit if you get tired of city life. For example, you can go down to Huron Beach or Erie Beach to people watch and while away the day.
According to locals, this is one of the best ways to unwind if you feel overwhelmed or need to get some air.
Startup Haven
London is home to plenty of tech companies, so you can be sure that you will be headed to startup haven when you move here. Fortunately, there isn't much competition like you would have to face in other major cities, and your cost of living won't be on the higher side.
London is the perfect city to place your company's headquarters with top educational institutions driving creative business plans and strategies as well as new ventures.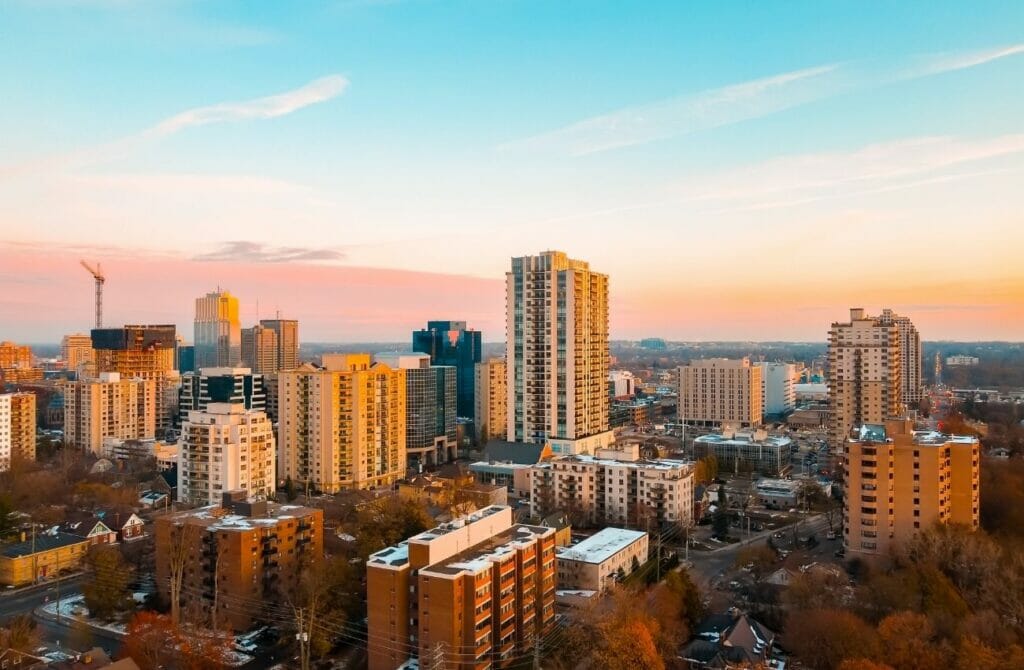 Does London Embrace the LGBTQ Community?
London does embrace the LGBTQ community, and you can witness this through pride events and the reasonable number of gay clubs within the city. However, don't expect to experience the openness that comes with cities such as Toronto because London is an older city and is a little conservative in nature. While you can live your life whichever way you want, just don't expect everyone to celebrate your fabulosity.
Of course, you will not find LGBTQ people being hunted down by the police, and you will enjoy pride parades in this city. Most London residents mostly won't care much for what you do as long as it doesn't affect them in any way – or as long as they don't think you are advertising your way of life to them. The gay agenda is real after all, and shockingly some hetero's still seem to think being queer is a lifestyle choice you can subscribe to along with Netflix. Even though there are some here who will not like what you do, most people in London will likely support you.
Generally speaking, same-sex marriage in the state of Ontario has been legal since June 2003, and Ontario was the first jurisdiction in the Americas to legalize marriage between same-sex couples. . Kevin Bourassa and Joe Vernell, as well as Elaine Vautour and Anne Vautour, enjoyed the first legal same-sex marriage in the state in 2001. However, the legality of these marriages came into question at the time, and they were only registered in 2003. This was after the Court of Appeal for Ontario upheld a ruling declaring that the heterosexual definition of marriage was in violation of the Canadian Charter of Rights and Freedoms.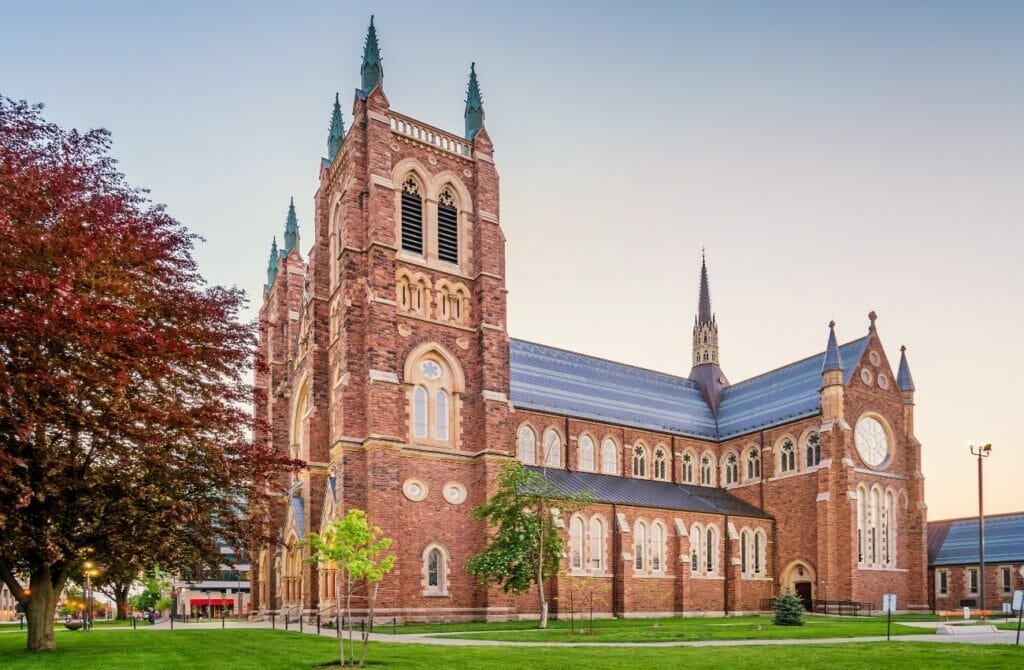 Is London An Expensive City To Move To?
London, Ontario has an average cost of living of $1564. This figure is in the top 27% of the world's most expensive cities. The median salary in London after tax is $3328 and will be sufficient to cover your living expenses for two months. London is considered the 12th most livable city in the state of Ontario.
London's cost of living is 18% cheaper than that of Ontario in general. A one-bedroom apartment in London costs about $1,295 and is said to be on the increase each year. Below is a short summary of what you would expect to pay in the city.
The estimated costs per month for a single person are $907, excluding rent. On average, rent in the city is 15.93% less than in New York City.
The estimated costs for a family of four are $4,074, excluding rent.
Housing, utilities, food, and all other basics are cheaper in London than in other major cities within the region.
In addition, you will also enjoy affordable public transport costs. Public transport in the city costs $83 per month. The affordable cost of living in London is overall a plus when considering a move to the city.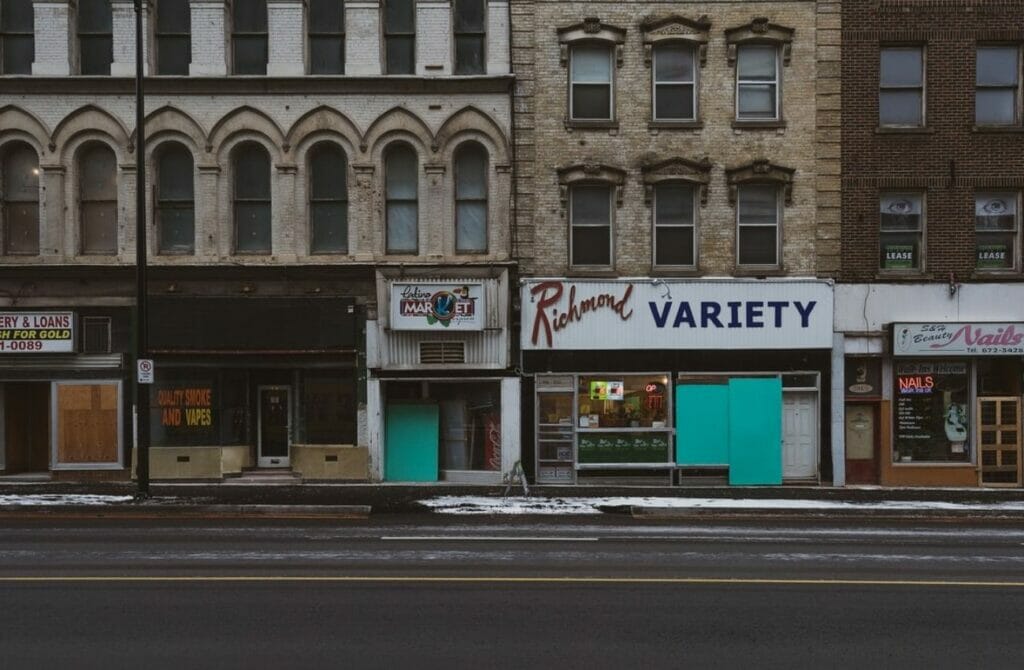 The Best Gay Neighborhoods In London
Not all queer individuals want to live in the relative frenzy of Downtown London, and for those who don't, there are lots of alternate communities providing a calmer-yet-still-LGBT-friendly environment.
When relocating to LGBTQ London, you should also be aware that a few areas are close to all the wonderfully queer happenings, allowing you to pull your moving truck up to your new house in a gay-friendly neighborhood or part of town.
If you're a lesbian, gay, bisexual, transgender, or otherwise queer person seeking a welcoming neighborhood with facilities you'll cherish, commence with these top gay and gay-friendly London neighborhoods to discover your perfect new home, each with its own distinct essence. Give yourself enough time to familiarize yourself with London's manifold personalities, and remember that this city offers something for everyone – LGBTQ or not!
Now let's take a look at the handful of fabulously gay areas in London are and talk about the London gayborhood where you might feel most at home! Or speak to a local LGBT real estate agent for a more detailed understanding of the best options today.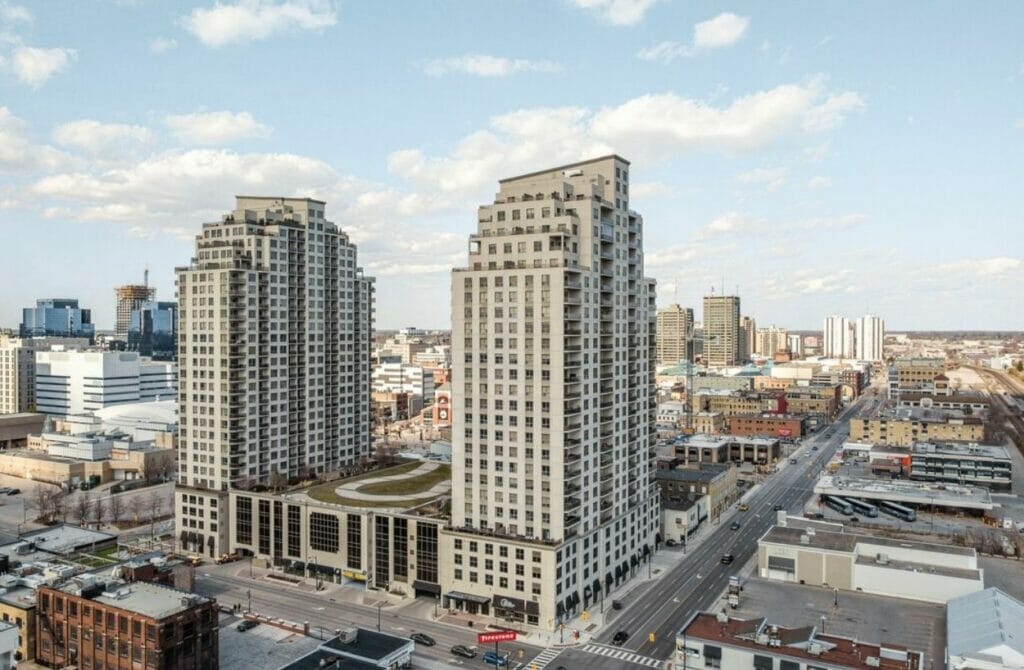 Byron
Byron is located in Southwest London, near the Thames River. Many middle-class families have found a place to call home here. Condominiums and single-family homes are readily available in the area, and the average cost of a home is around $315,000, while the median household income is $70,000.
The neighborhood offers a wide range of school options as well as all of the amenities you require. Byron is home to some of the best social and recreational spots in town.
River Bend
River Bend is close to Byron. This neighborhood is located in London's northwest area. River Bend is a relatively newer neighborhood that borders the lovely Thames River. It's undoubtedly one of the city's most desirable and up-and-coming neighborhoods. However, it is also one of the city's most expensive neighborhoods. Homes typically cost around $600,000 in this area.
There are numerous schools in the neighborhood, and it's conveniently located near Hyde Park Plaza. If you're a nature lover, you will enjoy the Kains Woods Environmentally Significant Area. This area includes plenty of trails and wildlife. You will also find the Komoka Provincial Park nearby. Camping, horseback riding, and snowshoeing are among the activities available at the park.
Oakridge
Oakridge is one of London's older neighborhoods. It is known for having older and traditional-style buildings and homes. Even so, this area is a little expensive, and homes cost a little more.
The average price for a home in the area is $430,000. Oakridge has it all: schools, shopping, parks, green spaces, and much more, which is why it's appealing to many families and singles relocating to London.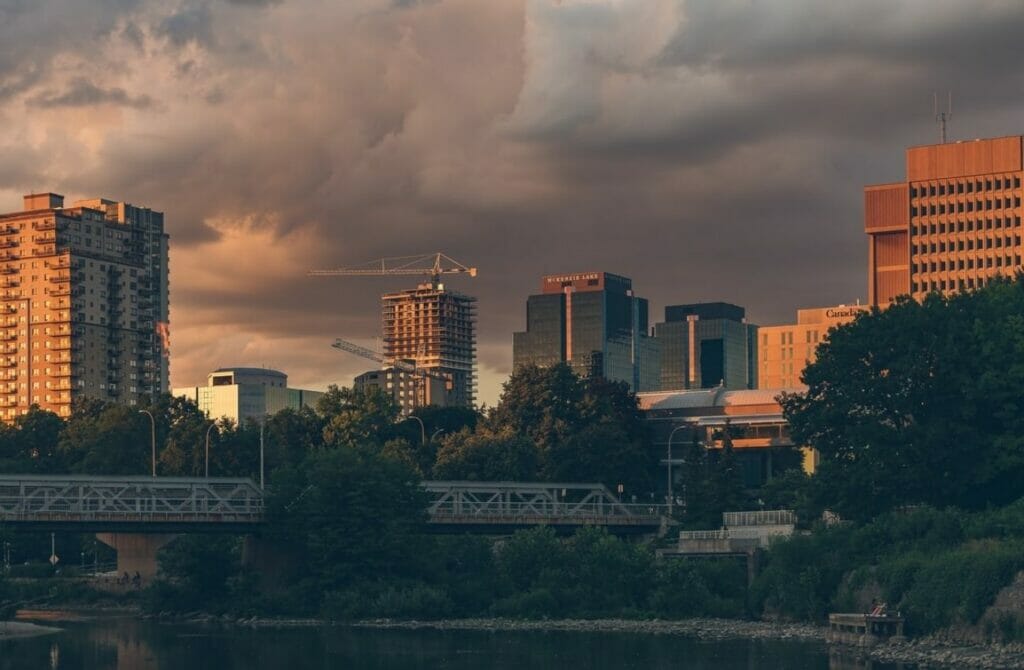 LGBTQ+ Community Organizations In London
London loves its LGBTQ population, and there are plenty of resources and organizations available to the community. However, it is important that we continue to advance the LGBTQ agenda, and here this means the LGBTQ community frequently has to rely on donor organizations or non-profits.
Wherever you reside, it's critical that you assist such groups in various capacities so that they can serve people in need – in your community and beyond.
Check out some community organizations below if you're looking for LGBTQ groups in London to join, make new friends, or volunteer for a cause you care about:
Homes for Queers is a group where the LGBTQ+ community can post for places or roommates available to them and are LGBT-friendly. If you're looking for a house or an apartment, you can post here and find something you like.
This organization is a collection of Caribbean, Black, and LGBTQ+ voices in the city. The mission of this organization is to prioritize and highlight the experiences and stories of the Caribbean, Black, and African Trans and Queer communities in the city so they can work towards bringing down factors that encourage racism in the LGBTQ community as well as challenge queerphobia within the Black community.
Forest City Queerios is a queer social group in London, Ontario. It is a welcoming and safe group. The goal of this organization is to create an environment that will help develop the queer community in London by organizing fun social events.
Join the group for pub nights, fun dinners, board game nights, festivals, and much more! If you're questioning and are looking for a safe space that will allow you to do so, this group is an excellent choice.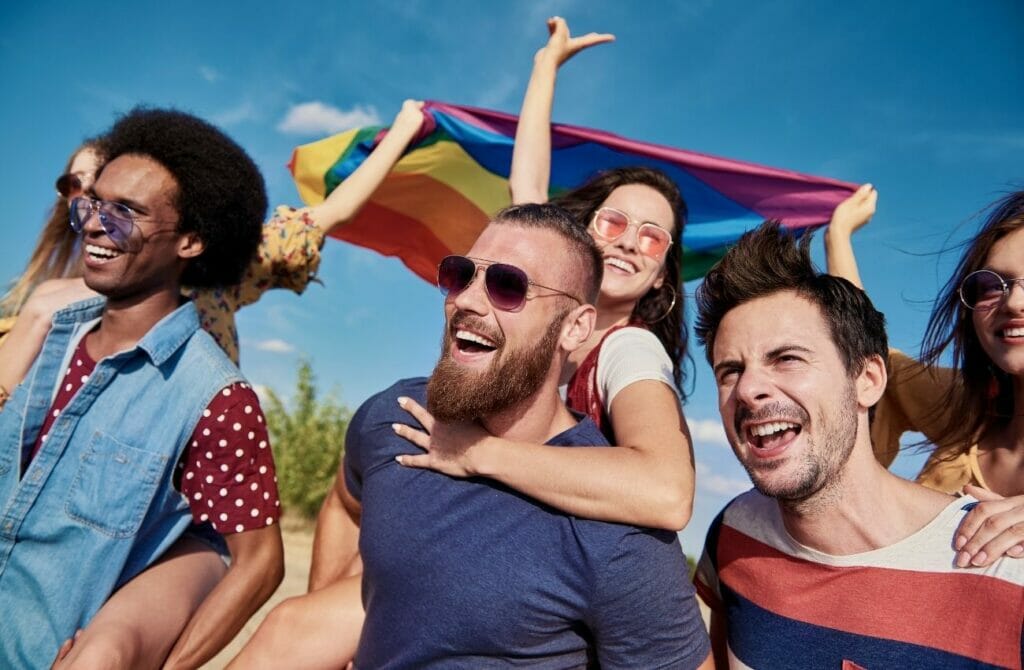 Regular LGBT Events in London
You have to make new friends, meet people, and network after moving to a new city. Thankfully, plenty of events will help you do just that, and there's no shortage of possibilities in the city for the LGBTQ community to enjoy.
Here are just some of the annual highlights you can look forward to after moving to LGBT London in Canada:
The London Lesbian Film Festival is held each year in London, Ontario. The festival features a program of lesbian-themed films. The Reeling Spinsters organization has hosted North America's only exclusively lesbian-oriented film festival since 1991.
Run with the London Frontrunners
London Frontrunners is a triathlon and running club for lesbian, gay, bisexual, non-binary, Trans, and other members of the LGBT+ community, as well as their allies. The club welcomes all people, regardless of their gender or sexual orientation, ability, or gender identity. The organization was founded in 1995 and is a branch of International Frontrunners, a global network of LGBT running clubs.
The club has more than 500 members that range from competitive cross country athletes to recreational joggers and everyone in between. You will find people to train and run with regardless of your fitness level, running or jogging distance, or your preferred pace.
The club has six runs on four days of each week. These take place on Monday, Wednesday, Thursday, and Saturday. Enjoy some of the city's most renowned and beautiful parks, such as Victoria Park, Hyde Park, and Regent's Park. The club offers coaching and training sessions three times each week at Mile End Stadium, Primrose Hill, and Battersea Park.
Final Thoughts On Moving To LGBTQ London
If you consider everything that London, Ontario, has to offer, you will realize it is so much better than some of the larger cities. London is an affordable city to live in considering its population, is diverse, multicultural, and has plenty to offer in the form of the outdoors and events for the LGBTQ community. The city has plenty of entertainment, recreation, and sports places that you or your family can enjoy!
Whether you're relocating for employment, recreation, or family reasons, LGBTQ London will provide you with a largely supportive atmosphere – even if it is not as open or progressive as, say, Provincetown or San Juan. But you probably had guessed that already. Keep in mind that life is what you make it, and we hope you find the freedom and comfort you seek with whatever gay London neighborhood you pick to begin your new life in.
The best way to learn about LGBT London is to immerse oneself in the scene by living in a queer-friendly neighborhood, frequenting local LGBT businesses and events, and participating in queer community groups and sports teams.
If you do this, we guarantee that your transition to LGBT London will be more joyful, and you'll rapidly meet like-minded people to join your chosen family.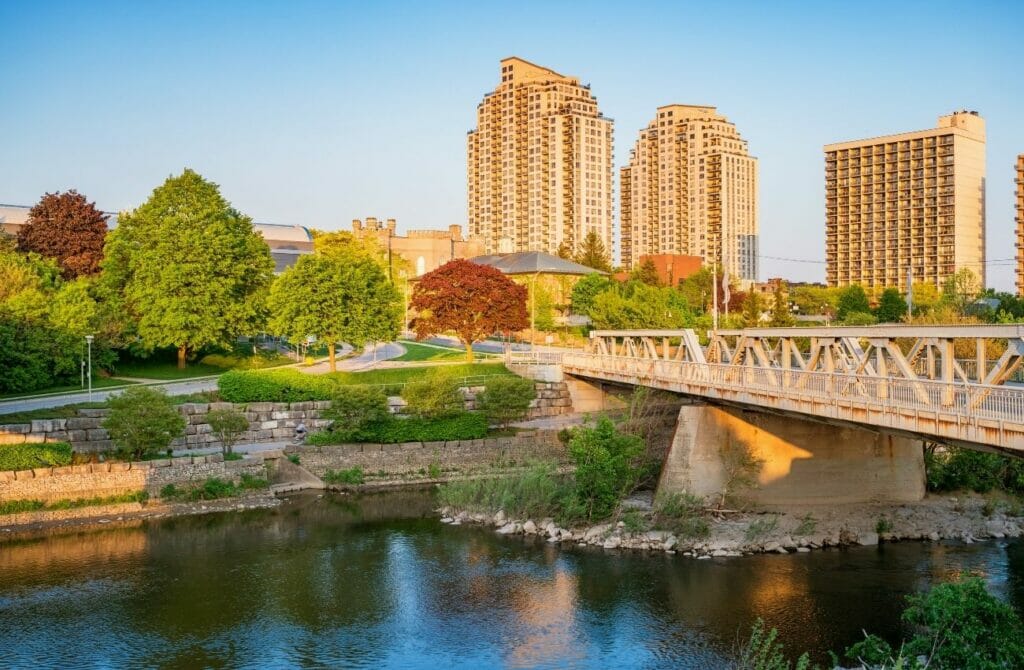 Finding Gay Realtors In London Ontario
When looking for the ideal realtor, why would you consider someone's sexuality? This may seem strange at first, but there are several reasons why contacting a gay realtor in London is a great way to find your dream house.
After all, when it relates to one of life's most important transactions, it's not unreasonable to expect fair, equal, and honest representation from someone who understands the queer community's particular needs and wishes.
Furthermore, unfortunately, many people (up to a third of Americans) continue to believe that our community does not deserve protection and dignity in housing, adoption, employment, and other areas of life.
So it's no surprise that LGBT people who use mainstream realtors often describe feelings of discomfort, unnecessary trouble, unenthusiastic representation, or even antagonism or outright contempt. Everyone deserves a pleasant, stress-free home buying or selling experience while being adequately represented, and this is why we feel you should hire a gay realtor to assist you in finding your future home.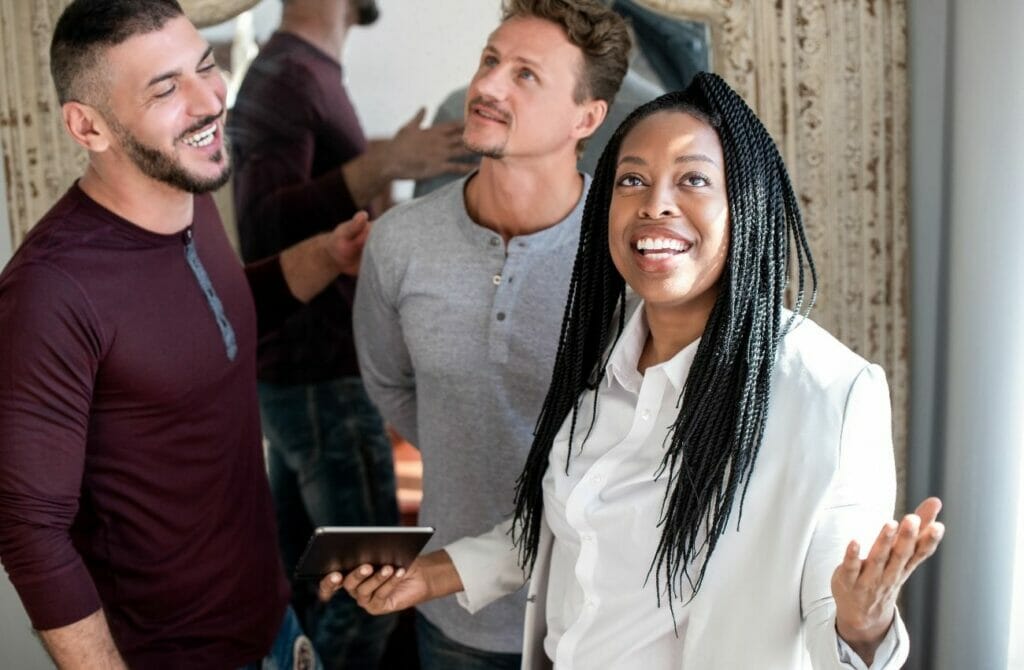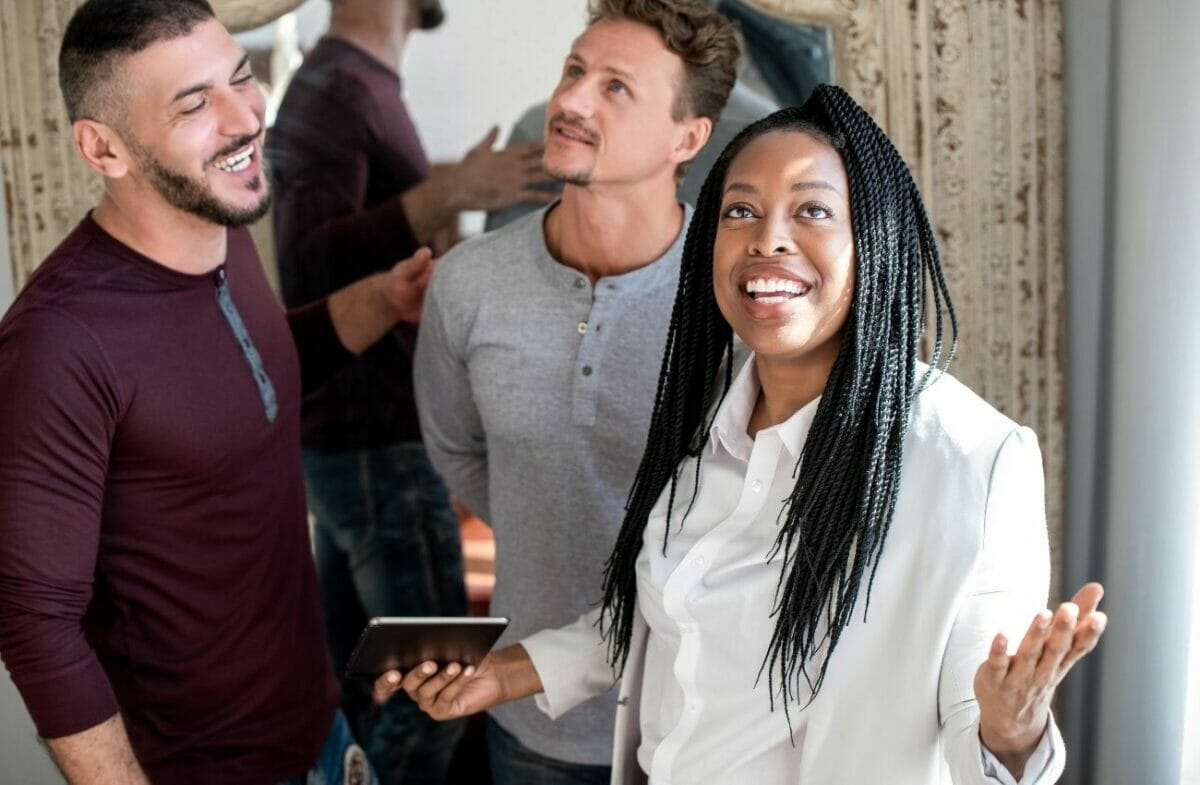 LGBTQ realtors are more likely to be familiar with the diverse communities in their area and know which ones may be best suited to you when looking for a home. That's not to say a heterosexual realtor isn't capable, but they've probably never had to address many of the issues LGBT people face. Rather than just being concerned with how bustling, fashionable, or up-and-coming a neighborhood is (or what it may appear like), gay realtors conduct extensive research into the neighborhoods in which they sell homes to ensure that clients are safe.
It used to be difficult to locate professional LGBT-friendly real estate agents in London, and it was virtually impossible to find one if you were relocating here from out of state and didn't have access to a local referral. You no longer have to search for a realtor without knowing whether or not they are accepting of others because you can use a list of gay, lesbian, and gay-friendly agents in London to do all of your homework for you.
Simply go to the page, and you'll be presented with a free list of gay, lesbian, and gay-friendly agents who can help you with your relocation as well as other useful information like LGBT+friendly schools, shopping, storage firms, tradesmen, and more. Read the biographies of LGBT real estate agents, then choose the one who is right for you. It's critical that you find someone who will be by your side and support you and your family during one of life's most exciting occasions.
Even better, there is no hidden motive, cost, or obligation whatsoever!