Detroit is the tenth-largest city in the U.S and the largest city in Michigan. Due to the rapid growth of the automobile industry in the early twentieth century, it expanded rapidly. It is also the birthplace of Motown. But is Detroit a gay-friendly place to live? Let's find out.
Over the years, the Motor City has seen its fair share of issues. From its beginnings as a fur-focused European settlement to its heyday as the world's leading auto manufacturer to the decrease of auto sector jobs, which led to a population decline. However, today folks from more expensive locations such as Seattle and Boston are flocking to Detroit in search of a more affordable way of life
Like all major US cities, there is a lively gay scene here (if you know where to look) and this is something a gay realtor in Detroit can help you navigate as you find your new perfect home here.
As anyone who has spent time in Detroit can tell you, it's a special place that isn't for everybody. The history of Michigan's capital is littered with bright sparks of innovation and haunting ghosts of failure, both of which have left their imprint on the city.
People who aren't from Detroit often talk about it negatively, but it'll be difficult to find a town or city with such a sense of community. Detroit is a surprisingly great city to move to and here's why…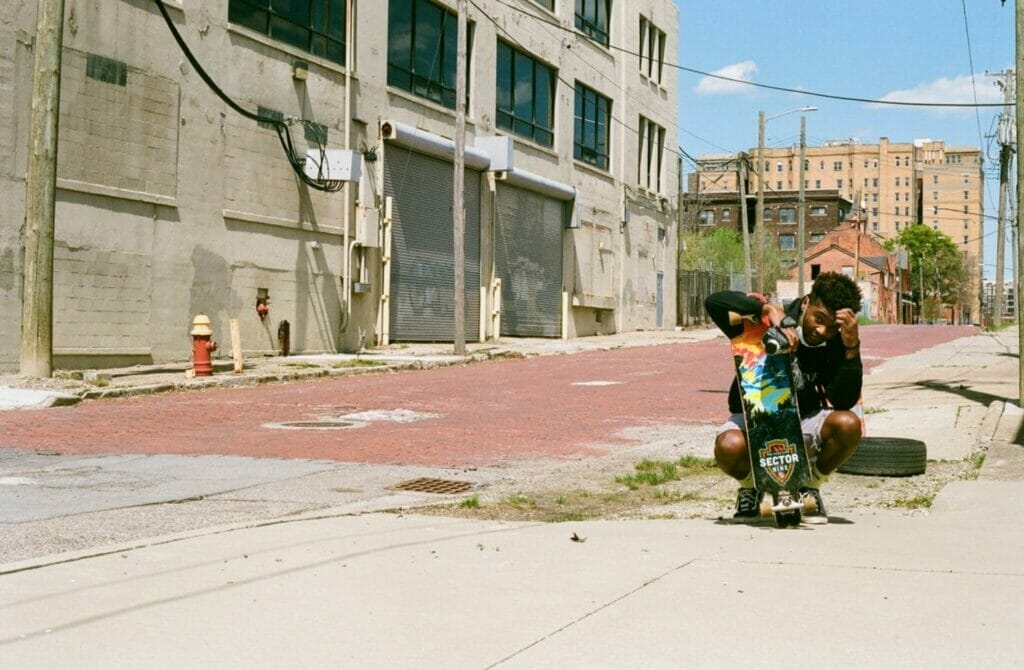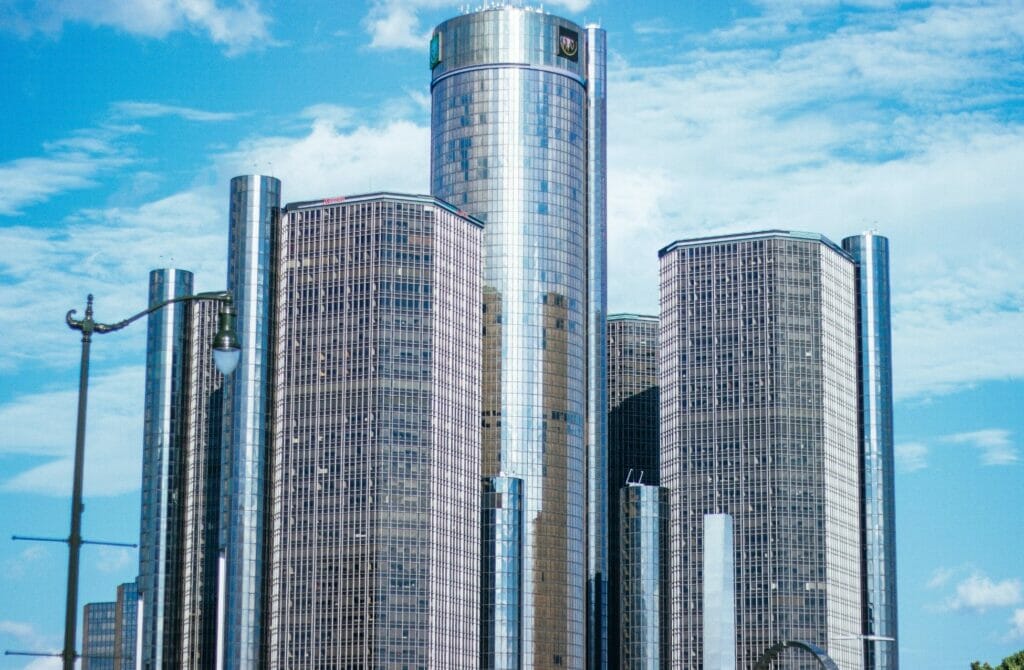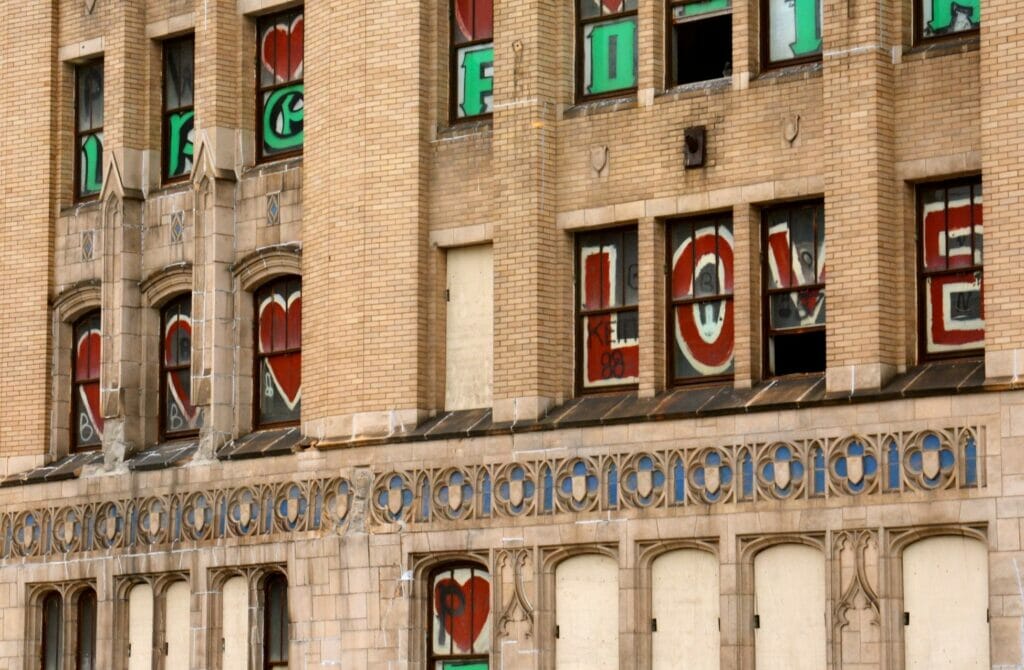 Highlights Of Moving To LGBTQ Detroit
Detroit is a compelling place to be, whether you're LGBTQ or not! Thanks to some thriving gay scenes, including a few of the city's most popular neighborhoods, making a move here will allow you to meet people with similar interests.
You can find pretty much anything within these boundaries. Whether it's bars, coffee shops, or brunch, the city has much to offer. Before we get into the nitty-gritty, let's take a look at some of the highlights that make up this intriguing city.
Plenty of "fixer-uppers"
Detroit authorities made news about a year back when the local administration started offering homes for as cheap as $1- and in some cases, giving them away- to attract more people to the city.
While these were dirt cheap, such offers are becoming increasingly uncommon, but there are still plenty of "fixer-upper" properties on the market that are selling for significantly less than their market worth.
Yes, the market is becoming more cutthroat, but it remains a fantastic opportunity for first-time homeowners looking to invest in a market that is steadily rising.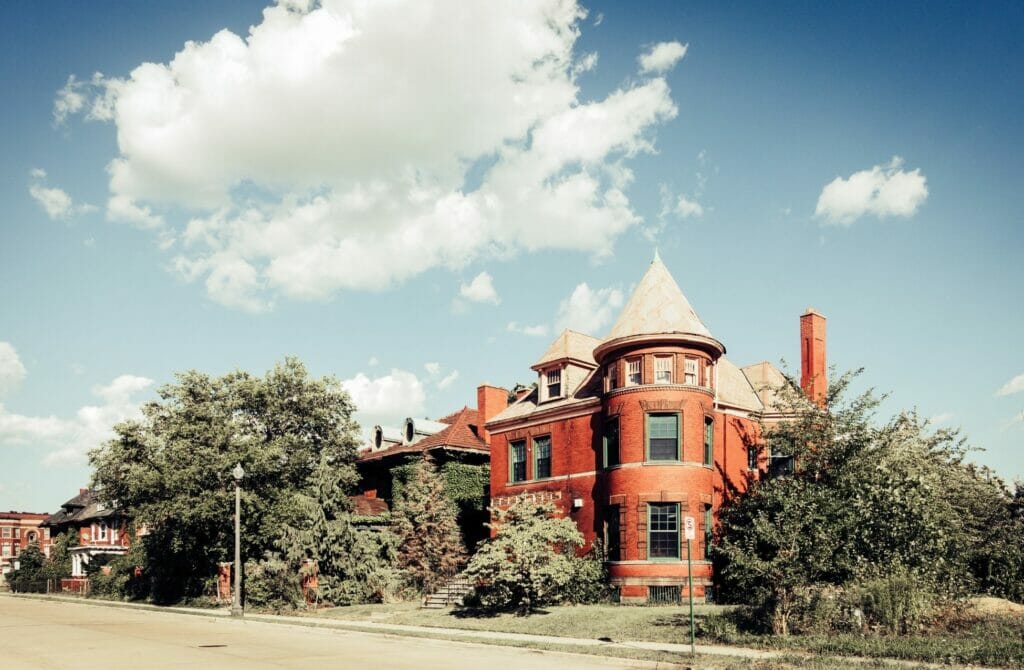 Music and art are in its blood
Detroit may have acquired the moniker "Motor City," but music continues to flow through the veins of this creative city, earning it the nickname of "Detroit Rock City."
Being the home of Motown is Detroit's most renowned claim to musical prominence, and the city's creative strength is still formidable. Aretha Franklin, Lizzo, Eminem, Madonna, Aaliyah, among many more, were born and/or raised in Motor City.
Unlike the auto sector, Detroit continues to produce world-class talent, and practically every major artist makes a stop in the city while on tour, so be sure to see a live show now and then.
Island hopping is a thing
Although the city may not be the first destination that springs to mind when thinking of island living, this urban jungle does have startling access to a number of surrounding river islands.
The largest island park in the United States, Belle Isle, is at the top of the list and so if getting out into nature is high on your wish list when moving, Detriot can help you out.
Strong sense of community
When it comes to community, Detroit does not hold back. There are few foreigners in Detroit, so you might not be able to blend into the city when you relocate here. Expect to take an active role if you choose to live in LGBT Detroit.
Neighbors in Detroit aren't strangers, they say hello to people on the street, and take action to improve their neighborhoods. A lot of this unity stems from Detroit's history and the city's lack of assistance in the past – residents had to do things on their own if they wanted something done.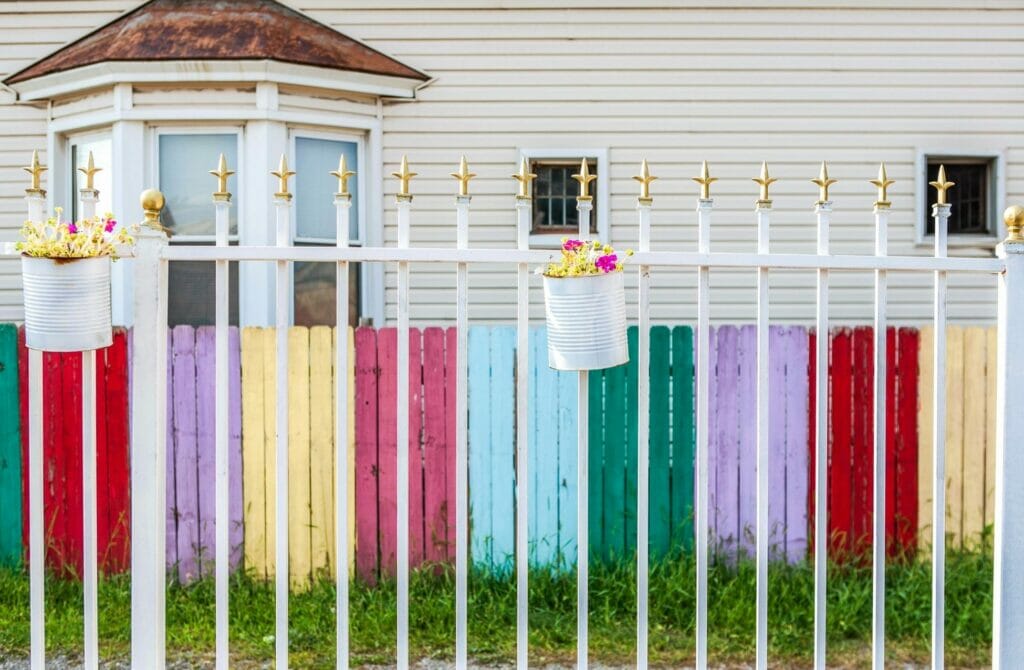 Does Detroit Embrace The LGBTQ Community?
According to research issued a few years back by the Human Rights Campaign Foundation (HRCF), Detroit is among the most LGBTQ-friendly cities in Michigan and was recognized for protecting youth from conversion therapy and refusing religious exemptions that allow discrimination by singling out LGBTQ people.
The LGBTQ+ community in Detroit is active, diverse, and welcoming. Since the 1940s, the LGBT community in Detroit has evolved from primarily clandestine gatherings to open and unapologetic gatherings inviting people of all genders and sexual orientations. It has been a long road, but LGBTQ people have prevailed.
A crucial aspect of the advancement of the LGBT agenda in Detroit has been the creation of areas where the community may come together and connect with others. Many survive today even as their initial raison d'etre has diminished, adding to the queer scene in Detroit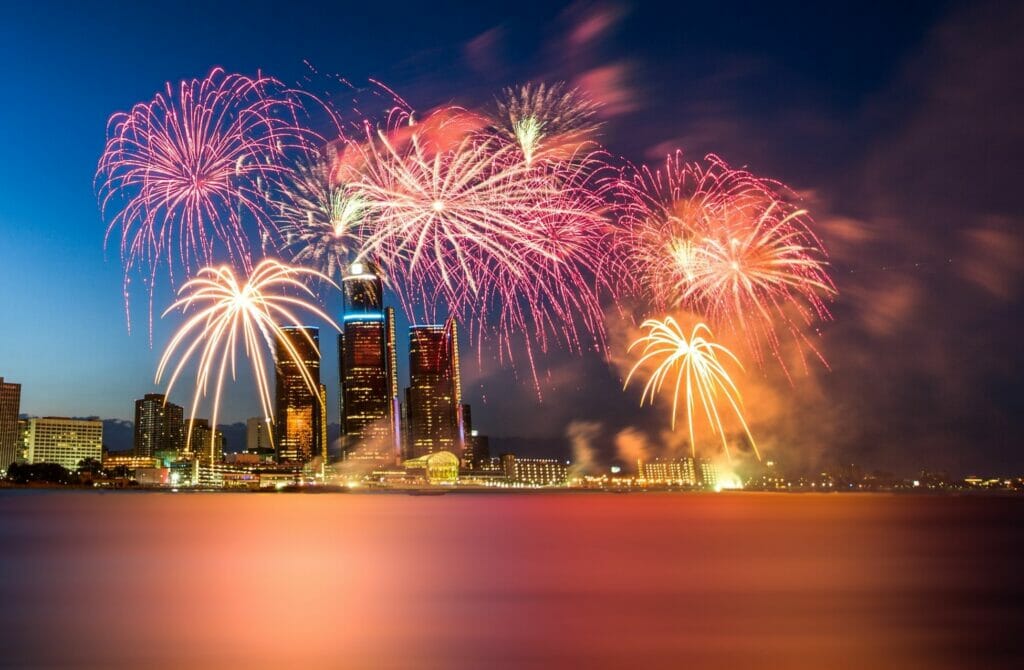 Is Detroit An Expensive City To Move To?
You need to make much less to live in Detroit compared to other U.S cities. According to Niche, Detroit is among the 25 U.S cities in 2021 with the lowest cost of living. However, even with such a low cost of living, Detroit is one of the cities with high poverty rates.
In addition, housing and the cost of living keep increasing each year. Let's take a look at some of the costs you should expect once you move to Detroit.
Median home listing price: In March 2021, the average listing price of a home in Detroit was $70,000, less than one-fifth of the national average listing price of $370,000! Nonetheless, according to Realtor.com, property values are increasing at a higher rate in this area than in the rest of the nation, with an annual growth of 40% as opposed to 15.6 percent overall.
Rental prices: According to RentCafe, the average rent in the city is $1,115 per month as of March 2021. This price is up 4% from last year but well below the national average of $1,468 for 2020. Detroit's average apartment size is slightly under 800 square feet.
Food costs: A meal at an inexpensive restaurant could cost you anywhere between $10-$20, while takeout coffee costs $3.25-$5.00. A dozen eggs go for $2.00-$4.00.
Transport: The Detroit Department of Transportation (DDOT) is in charge of the city's public transport system. In downtown Detroit is The People Mover, a 2.94-mile loop, served by a monorail. Buses cover the rest of the city.
The city is considering a SEMCOG commuter rail system which could be a real game-changer but the jury is still out as of the time of writing. Many people living here lament the lack of public transit, and many rely on cars to get to work.
Here are a few examples of ticket prices: $2.00 for a single adult, and $6.00 for a one-day ticket, while an unlimited monthly season ticket is $57.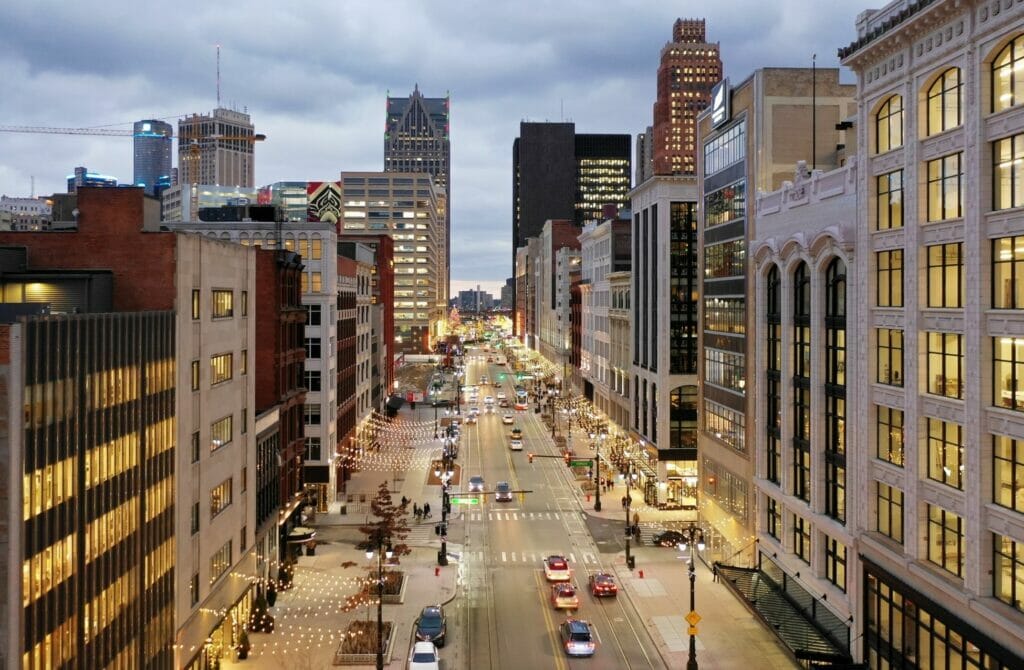 The Best Gay Neighborhoods In Detroit
Like anyone else, you want to live in a neighborhood that accepts you and where you can come together with people who you can call your community.
So, when relocating to LGBTQ Detroit, you should be aware that there are a few areas that are close to all the fantastic gay clubs and nightlife, allowing you to pull your U-Haul up to your new house in a gay-friendly neighborhood or part of town.
If you're a lesbian, gay, bisexual, transgender, or otherwise queer person seeking a welcoming neighborhood with facilities you'll cherish, start with these top gay and gay-friendly Detroit neighborhoods to discover your perfect new home, each with its distinct personality. Give yourself enough time to acquaint yourself with Detroit's diverse personalities, and remember that this city offers something for everyone – LGBTQ or not!
Or speak to a local LGBT real estate agent for a more detailed understanding of the best options today. Now, let's take a look at where these fabulously gay areas in Detroit are and talk about the Detroit gayborhood.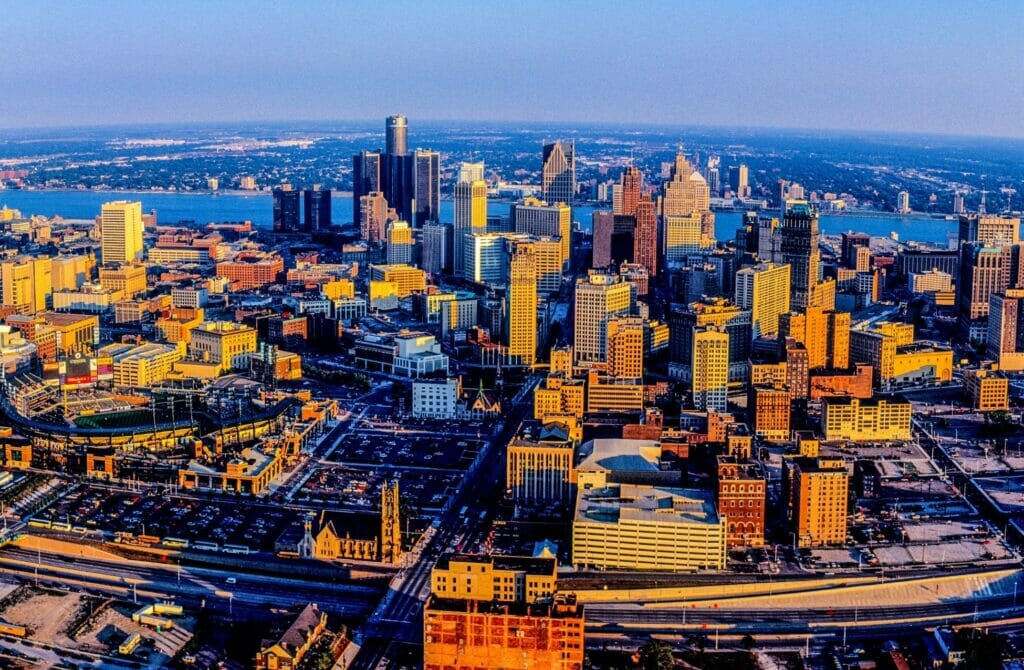 Ferndale
With many LGBTQ groups, establishments, and residents, Ferndale is considered the most LGBTQ-friendly area in metropolitan Detroit. Affirmations community center and a number of other LGBTQ and progressive nonprofit organizations call Ferndale home. Ferndale is accessible from major highways and is positioned north of the city, between 8 and 10 Mile roads along the Woodward corridor.
As of the most recent census, Ferndale is second only to Pleasant Ridge in terms of the percentage of households containing same-sex couples. David Coulter, the current mayor of Ferndale, and Craig Covey, the former mayor, are both out gay men. The city is home to several LGBT-owned businesses, restaurants, bars, and theaters, as well as a slew of LGBTQ-friendly businesses.
Royal Oak
Royal Oak, is a suburb that has always been welcoming to LGBTQ people. The area has plenty of boutiques, retail shops, and salons as well as outdoor seats in various restaurants, multiple live and movie theaters, and more, it has a youthful, energetic air.
Pronto! situated on Washington Street is the heart of Royal Oak's LGBTQ community. The restaurant serves upmarket deli fare in a welcoming, communal setting, and its bar area is one of the city's most prominent LGBTQ hangouts. Drag Queen Bingo, produced by Five 15 Media Mojo & More, takes place in their property. Café Muse, an upscale restaurant and bar with gourmet treats, is located across the road from Pronto!
Palmer Park
The Palmer Park neighborhood of Detroit is situated north of 7 Mile Road. The Palmer Park area, is named after the town's 296-acre public park, and was the center of gay life in Motor City in the 1970s and 1980s, with numerous pubs, restaurants, a bookshop, and offices for a variety of LGBTQ organizations.
Many LGBTQ people in Detroit now live in the gorgeous apartment complex and stately mansions erected by the first car industry giants, and we suggest you ask your gay realtor to show you at least a few.
Midtown
Midtown is the cultural hub of downtown Detroit. It is located north of the main entertainment and sports district and separated by Woodward Avenue. Some of Detroit's largest institutions, including Wayne State University, are located in this neighborhood.
Indian Village
Many prominent LGBTQ professionals have long called Indian Village home. They have renovated and maintained their homes as well as nurtured communities. Lots of smaller homes and appealing flats have drawn many of the younger generation as well as the businesses that serve them.
On Agnes Street, of Indian Village, Detroit Vegan Soul is an LGBTQ-owned restaurant and meet-up spot that has evolved into an informal community center for the LGBTQ community to interact and learn about what's happening in the region. It's a great place to wander around, with a variety of shops and galleries to visit.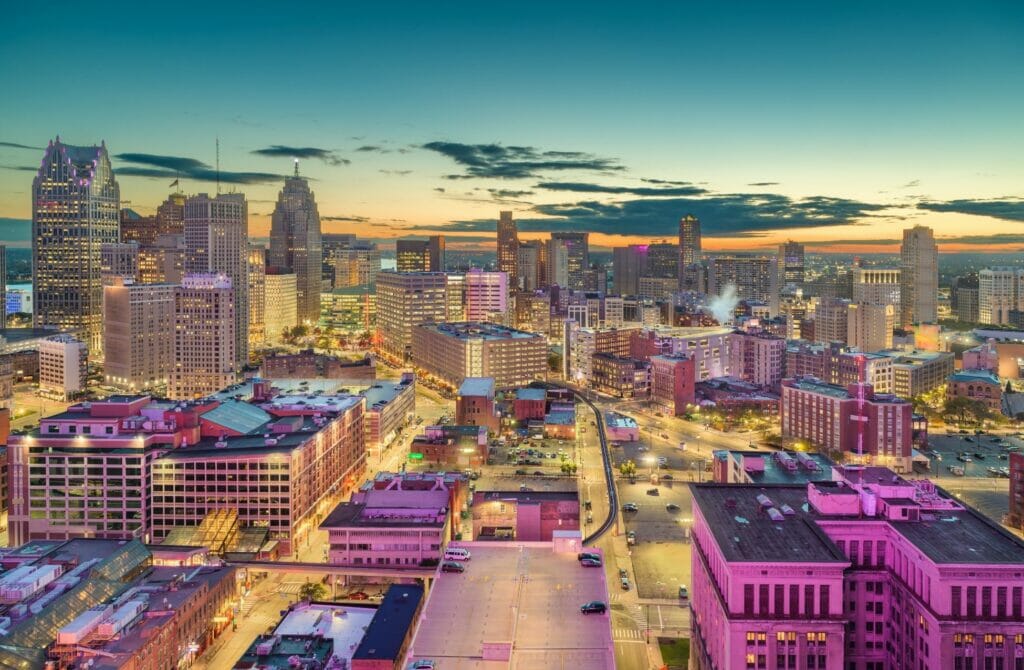 LGBTQ+ Community Organizations In Detroit
There is no question that the LGBTQ community benefits from an exceptional amount of support, acceptance, and empowerment within certain pockets of Detroit.
Here are some community organizations you might like to join or work with – especially if you are looking to make new friends and connections after moving here.
LGBT Detroit
LGBT Detroit has received unquestioning support from nearby communities for more than twenty years in different capacities that seek to promote the wellness and integrity associated with cultivating an environment that is welcoming to LGBT people of all races, cultures, and socioeconomic statuses.
Affirmations
This organization is an LGBTQ resource center in Ferndale that strives to create an inclusive space where individuals of various orientations and gender identities, cultures, and expressions can feel empowered and appreciated. It is housed in a state-of-the-art multi-use building.
The Grand Rapids Pride Center (GRPC)
This organization's mission is to empower the LGBTQ community through supportive services and awareness. The Grand Rapids Pride Center (GRPC) hosts youth and young adult support groups in addition to supporting groups for LGBT parents, trans, and gender non-conforming persons.
They also host support groups for parents of transgender women and men, as well as some for men, women, and families.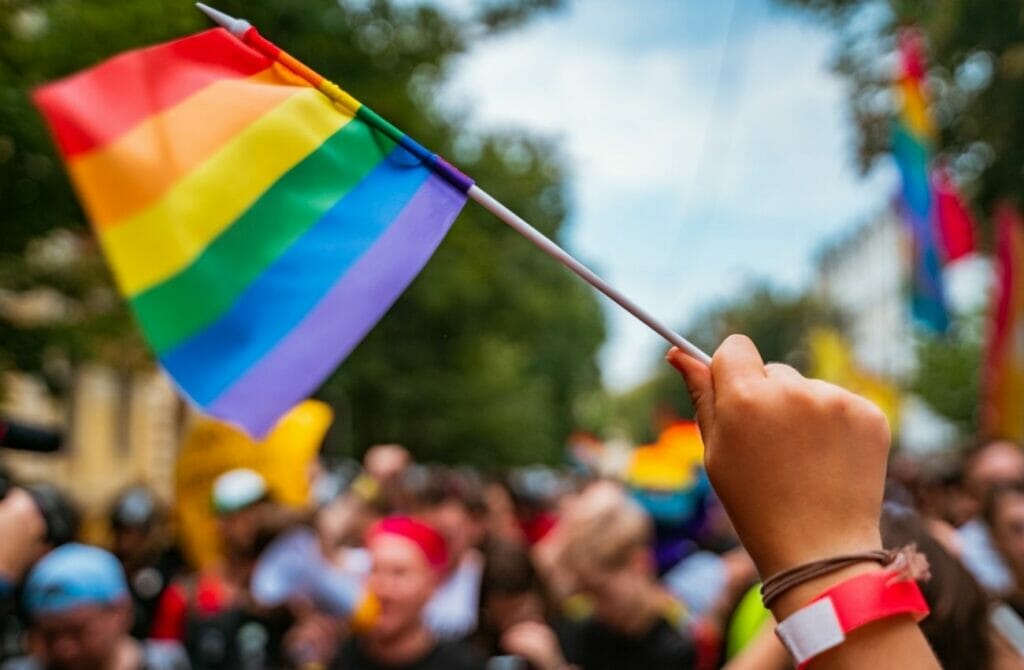 Regular LGBT Events In Detroit
You have to make new friends, meet people, and network after moving to a new city. Here are some events that will help you do just that.
Motor City Pride
With more than 40,000 attendees every year, Motor City Pride is Michigan's biggest Pride celebration. The event began in June 1972, with the first march held in downtown Detroit to promote LGBTQ rights and equality, as well as to condemn homophobic laws.
It evolved into the celebration it is today, with a variety of events, festivities, and chances to strengthen and improve the city's LGBTQ community.
Bingo With Drag Queens
Try the extremely popular Sunday brunch and Drag Queen Bingo at Five15 Cafe, which are both held Thursday through Saturday nights. Before going out for an evening you won't easily forget, make sure to make a reservation online.
Food Truck Tuesdays (The Ferndale Project)
Tuesdays from 4 to 8 p.m., stop by for a draft beer and some of your favorite food trucks as you socialize and make new friends.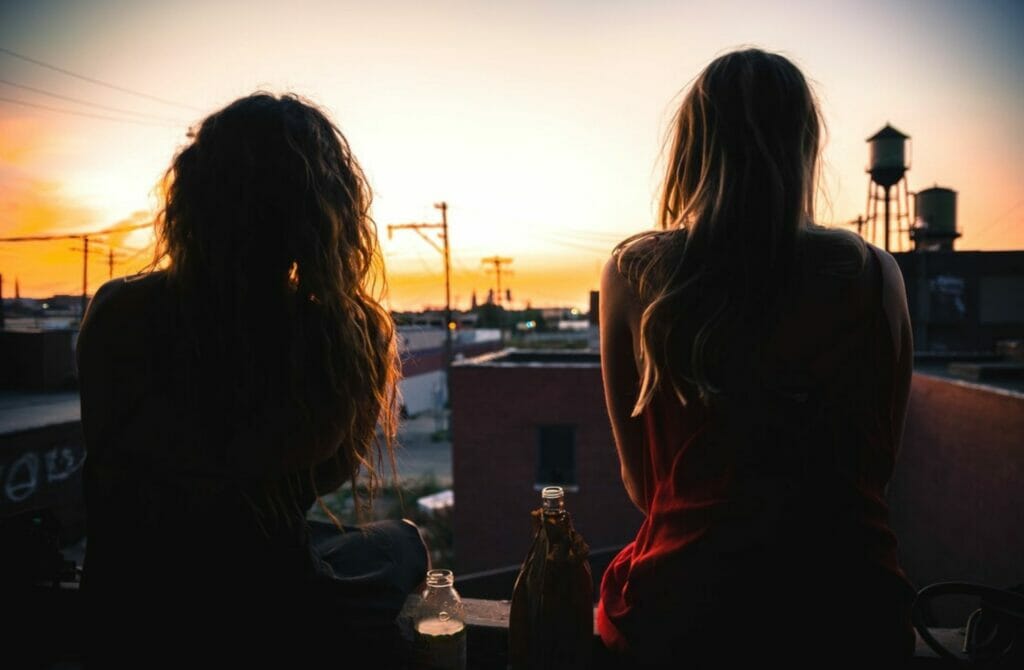 LGBT Owned Businesses in Detroit
When moving to Detroit, obviously, you're going to want to support as many LGBT-owned/friendly businesses. Here are some that we've put the spotlight on for you:
Avalon International Breads
Avalon International Breads, a Detroit icon, first opened its doors in 1997. It was founded and is owned by Ann Perrault and Jackie Victor, and has been feeding Detroit 100% organic freshly-baked bread in a community-driven and sustainable business model for more than two decades.
Vegan Soul from Detroit (Downtown Detroit)
Visit Detroit Vegan Soul for satisfying vegan comfort food free of refined flours and sweeteners. Kirsten Ussery and Erika Boyd, life partners, founded and own this popular café with the purpose of making nutritious, whole meals available to everyone.
Woodward Bar and Grill
This is Detroit's earliest LGBTQ business, having served the city's LGBTQ community since the 1960s. Photographs on the walls highlight the intriguing lives of LGBT community members throughout politically and socially turbulent times.
The restaurant, which is located in the center of Midtown, serves simple and delicious meals to a wide range of clients during the day. It then becomes more of an LGBTQ venue after 5 p.m. It's known for attracting a sizable black LGBTQ community, but it's open to people from all walks of life.
Final Thoughts on Moving to LGBTQ Detroit
While LGBT Detroit might seem like a city rising from the ashes (and it is), there are plenty of perks that come with moving here. For us, it's the low-cost housing and general cost of living. Nevertheless, the only way of experiencing a city is to live in it and immerse yourself in its culture.
For queer folx, there is a surprising amount to love, and like Minneapolis and Sacramento, there is a fabulously vibrant LGBT scene here to enjoy that is not often known outside of the city limits.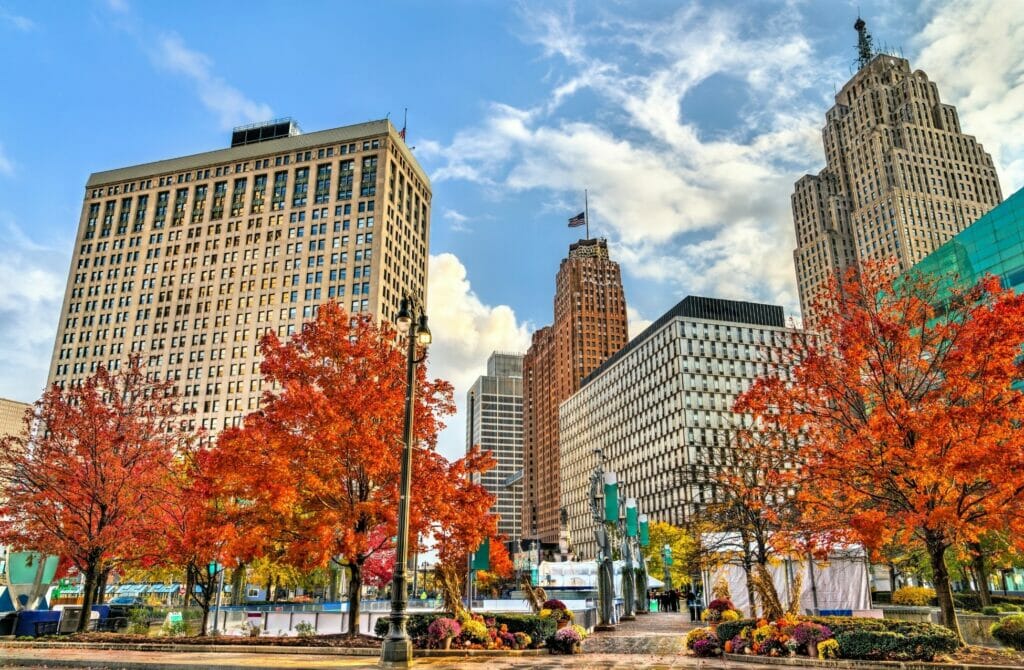 Finding Gay Realtors In Detroit Michigan
Why would you consider someone's sexuality when searching for the perfect realtor? This might sound a little odd at first, but there are plenty of reasons why a gay realtor in Detroit is your best bet in looking for the home of your dreams.
After all, when it comes to one of life's most significant purchases, it is not too much to ask to be assured of fair, equal, and honest representation by someone that knows the unique needs and desires of the queer community.
Worst, many people (including up to a 1/3 of Americans) still don't believe our community merits protection and dignity in housing, adoption, employment, and other sectors of life.
So it is no wonder that reports of discomfort, needless difficulty, unenthusiastic representation, or even outright hostility are rampant from LGBT individuals using everyday realtors. Everyone should be assured of a pleasant, smooth home buying or selling experience while being fully represented – and that is why we believe you should let a gay realtor help you find your next home.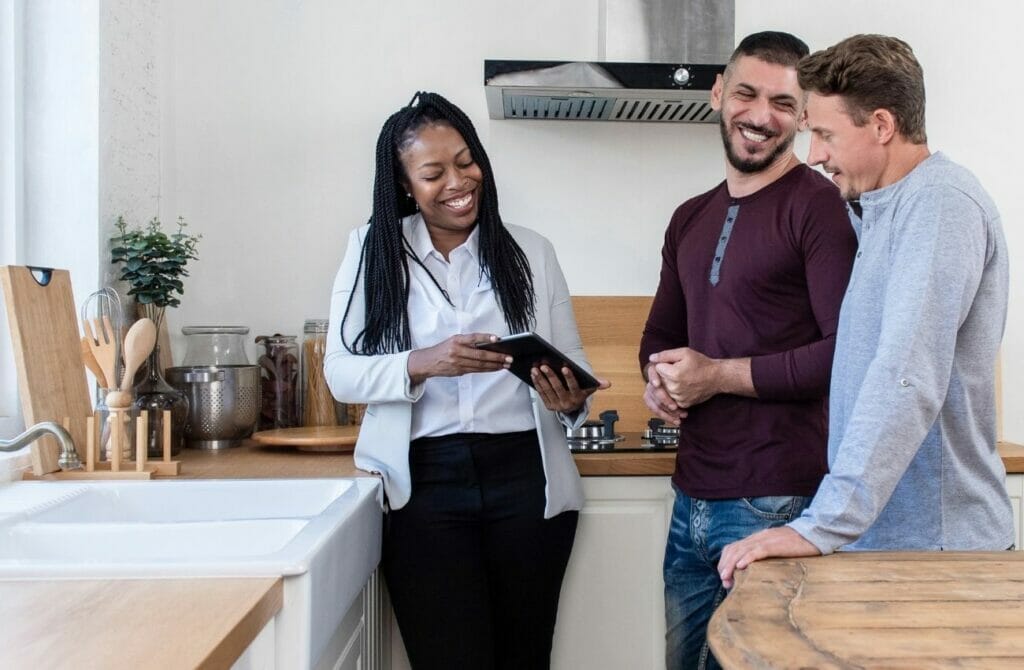 Gay realtors tend to have an understanding of the different neighborhoods in their area and know which ones they should select houses from. Now that's not to say a straight realtor isn't good enough for the job, but they've likely never had to consider some of the things queer people do. Instead of just being concerned by how busy, trendy, or up-and-coming a neighborhood is (or what it may look like), gay realtors do a deep dive into the areas they sell houses in to make sure they are safe for their clients.
In the past, it was challenging to find professional LGBT-friendly real estate agents in Detroit, and almost impossible to find one if you were moving here from across the country and without access to a recommendation from a local. Thankfully, you no longer have to hunt for a realtor without knowing if they are accepting of others, as you can use a directory of gay, lesbian, and gay-friendly agents in Detroit to do all the legwork for you.
Just visit the page, and you'll instantly be presented with a free list of gay, lesbian, and gay-friendly agents who could not only assist you with your move but also provide other beneficial information such as help with LGBT+friendly schools, shopping, storage companies, contractors, etc.
Read the gay real estate agent bios and choose the agent that is best for you. It is vital that you seek out someone who will stand by you and support you and your family in one of the most exciting times in your life.
Even better, there is never any hidden agenda, cost, or obligation!