If you're thinking of moving to LGBT Boston, you're not alone. Boston is a beautiful city, which is why millions of people from all over the world think of moving here each year.
Those who visit here often claim that Boston is similar to Europe…though this could be due to the numerous landmarks all over the city and the old red brick buildings, rather than any cultural atmosphere. This city bleeds red, white, and blue after all – but there is also a very tight-knit queer community to turn to if the patriotism of the city gets a little overwhelming.
Yes, just like in Austin, Atlanta, Las Vegas, and other fabulously gay US cities, there is also an active LGBT scene here (if you know where to look), and this is something a gay realtor in Boston can help you navigate as you find your new perfect home here.
What we love most about Boston is how cobblestone streets take you past 1800s buildings, but structures of glass and steel then tower over those, illustrating perfectly the mix of old and new here. Among the red brick, brownstone, and glass, you'll find a myriad of restaurants, from small boutique ones in South End to glamorous oyster bars. What do most of these varied places have in common? Stunning seafood. If there's one rule while in Boston, it's this: always order seafood.
Before you move to Boston, you must get to know the city you're moving to and all new cities present distinctive challenges. Luckily, we've got your back.
Think of this article as a queer Boston relocation guide that will help you understand what you're getting yourself into when moving to this beautiful city. If you need a more night-life and travel-focused guide detailing all the LGBT clubs, parties, and more, check out our Gay Boston Guide!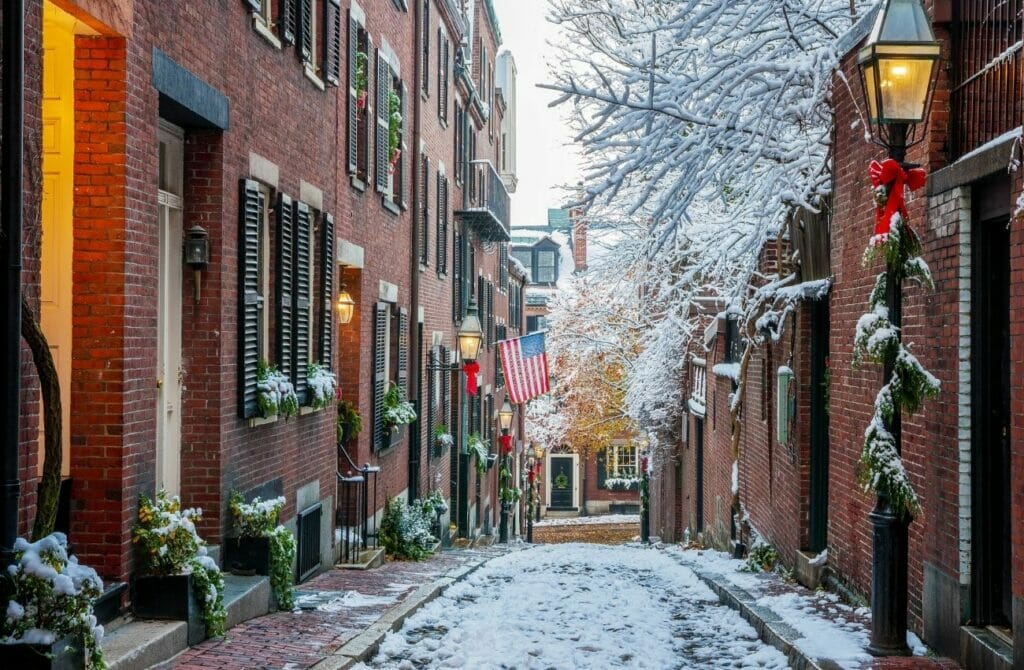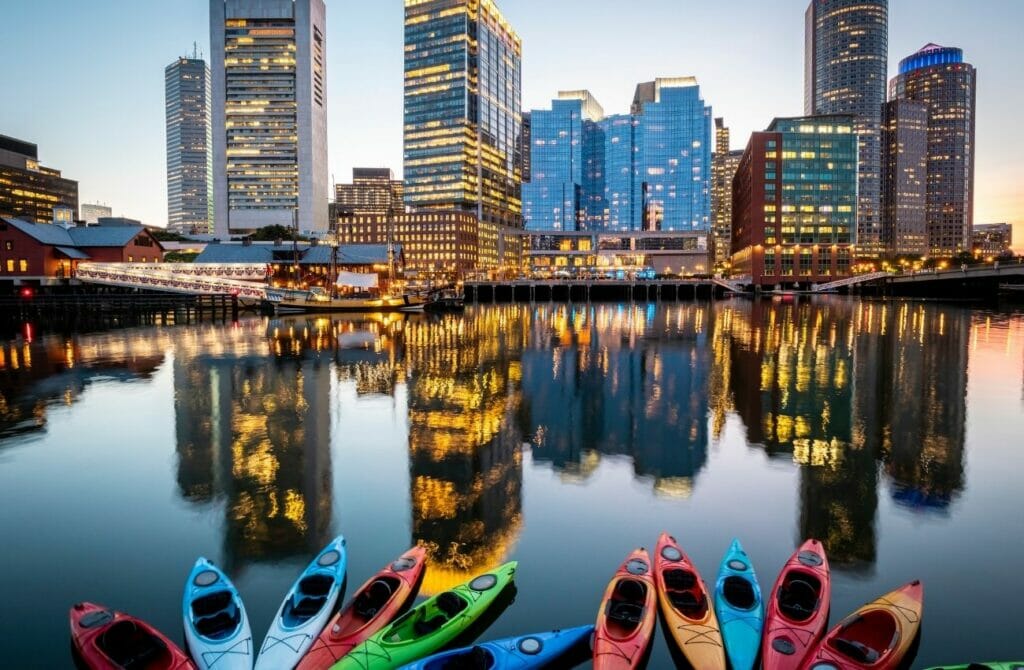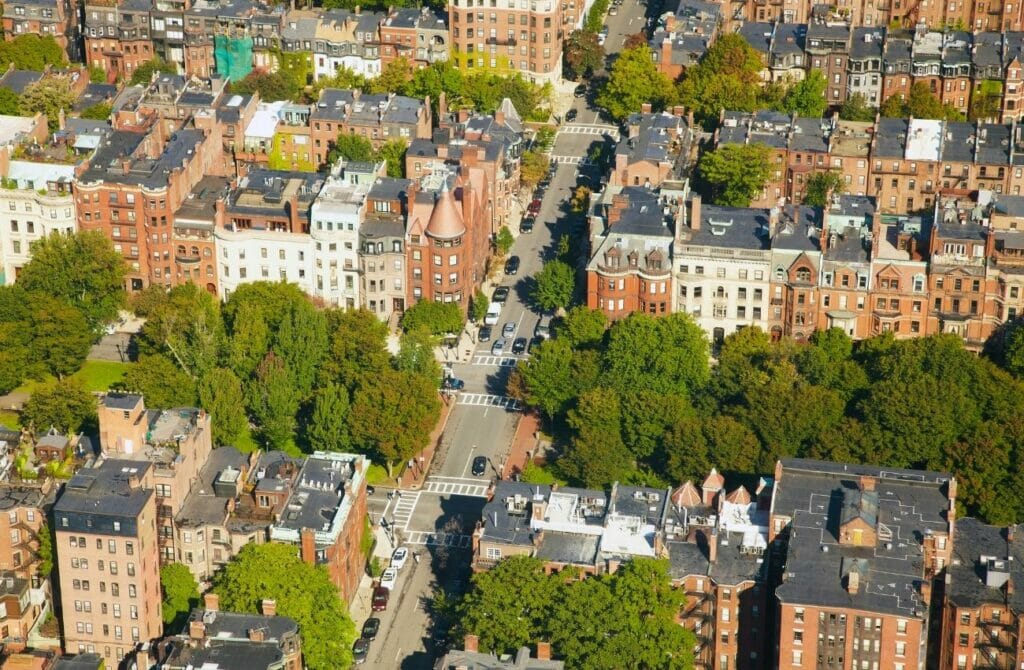 Highlights Of Moving To LGBTQ Boston
Aside from history, sport, and food, the other main thing Boston has to offer is a million ways to spend your evenings. From ballet at the Opera House (where there's no opera) to speakeasies, cocktail bars, and college sports, there are tons of things to do in Boston after dinner. You can be sure to overhear plenty of intellectual conversations while you're out and about as well. And if somehow you ever get bored here, well, Providence is only a short 1.5 hours away on local commuter rail.
If you'd like to live in a diverse and vibrant city with world-class shopping, cultural opportunities, and access to quality healthcare, Boston is the city for you. Here are four things you need to know about Boston before moving here.
You Can Go Green
Boston is an ideal location to go green. There are many public transport options around the city, so you don't have to worry about getting around. All you need to do is visit one of the many farmer's markets sprinkled all over the city when it comes to fresh produce.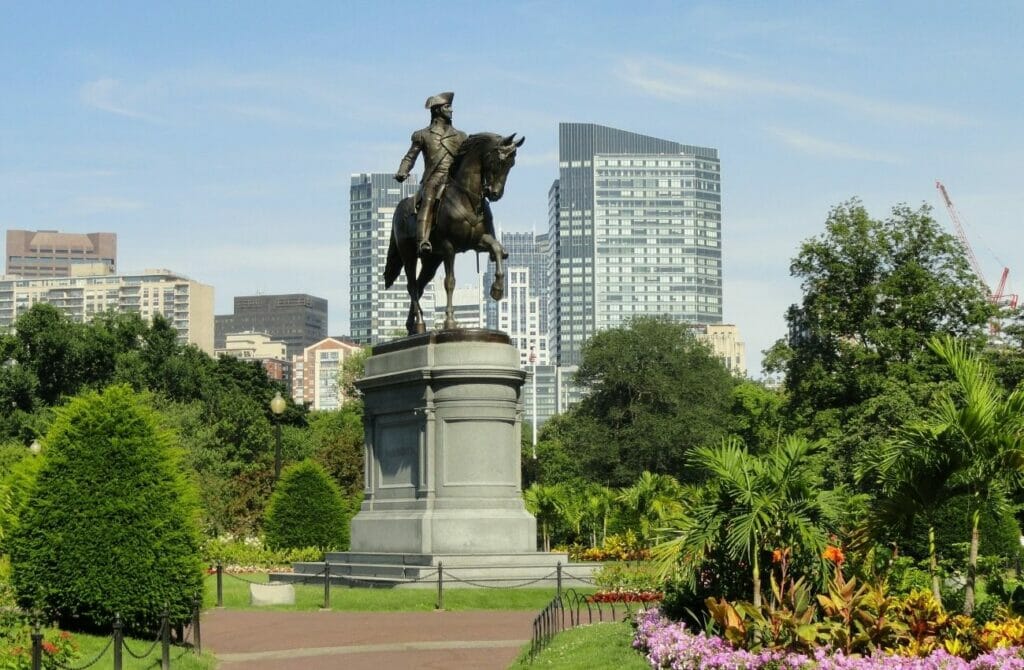 It's Rich In Arts
Boston is a city where you will enjoy sports, immerse yourself in tradition, and learn rich history. But that's not all. It's also rich in art. The city is home to many culturally-based venues to keep art lovers hooked. The Museum of Fine Arts is located here, and it is home to some of the world's most valuable artwork. The museum also displays special exhibits at different times of the year.
History Buffs Will Love it Here
If you're a history buff, you will enjoy living in Boston. Boston is where the Revolutionary War was initiated and planned. Follow the Freedom Trail to the various historic sites around the city that highlight its part in the War for Independence. The USS Constitution Museum will allow you to learn all about the city's historic rise. Some of the nation's founding fathers are also buried in Bostons' graveyards, so feel free to visit them and pay your respects.
The Tech Scene Here is Strong
Boston's tech scene is booming. This means there are plenty of business opportunities for you to explore in Boston and other surrounding areas. Whether you want to start a tech company or looking for a tech-related job, Boston should be at the top of your list of cities to watch out for.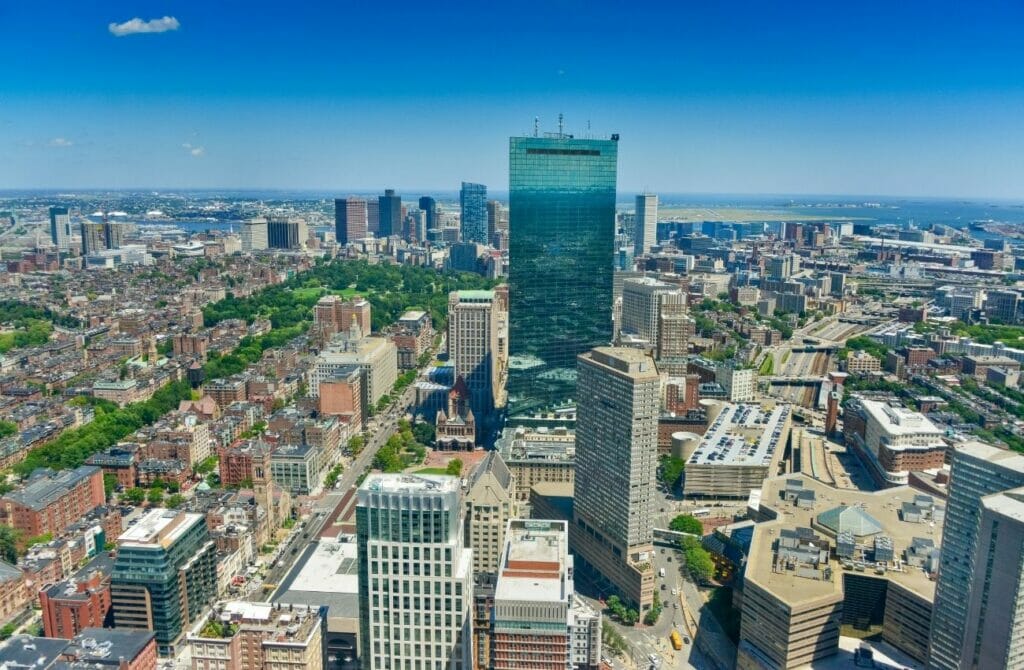 Does Boston Embrace The LGBTQ Community?
Boston is a city that's known for many things. Whether it's die-hard sports fans or Ivy League schools, there are many impressive things to love about the city. Many people don't know it, but the city is also home to a vibrant LGBTQ+ community.
Massachusetts was the first state in the U.S to legalize same-sex marriage. As a result, it should not be surprising that Boston is proud and happy to support its LGBTQ+ citizens. Boston is home to one of the East Coast's largest LGBT populations, with neighborhoods like Jamaica Plain and South End offering a variety of entertainment for the community, such as lounges, dance bars, and pubs.
Boston is also home to many clubs that host monthly and weekly gay nights. It is hard not to find any rainbow flags hanging from businesses or homes in many neighborhoods around the city. Boston hosts several festivals and events each year, like Boston Pride Week each June and the annual LGBT Film Festival.
Boston boasts plenty of LGBTQ history, collected and displayed by The History Project. The city is also home to a young college population, contributing to its diversity and inclusivity.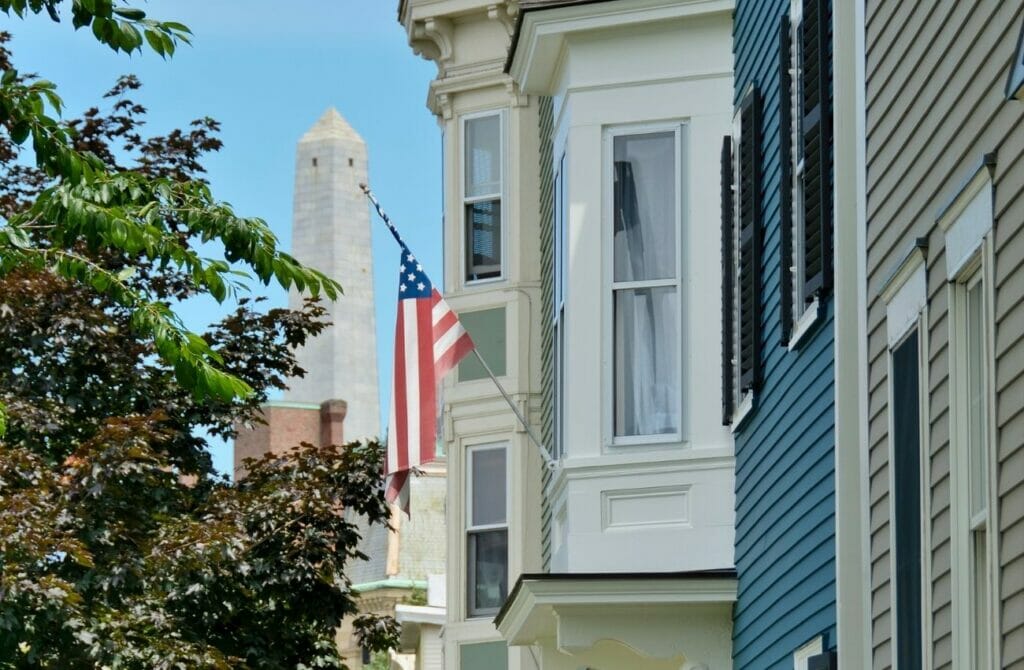 Is Boston An Expensive City To Move To?
Boston's average cost of living is $2,890 per month for a single person. The city is among the world's 1% most expensive cities. Boston falls between 48%- and 62% higher than the country's average.
Housing: the median price for a home in the city is $717,940. The median rent per month, on the other hand, is $2,245 per month. When living in Boston, a large part of your salary will go towards living expenses.
Transportation: Transportation in Boston is around 31.8% higher than the country's average. This figure considers car insurance, maintenance, gas, and fares. You will have to factor in the monthly or annual parking fee, ranging from $135- $530 monthly.
Food and groceries: the average monthly food bill per person in Boston is $348, or 24% higher than the U.S average.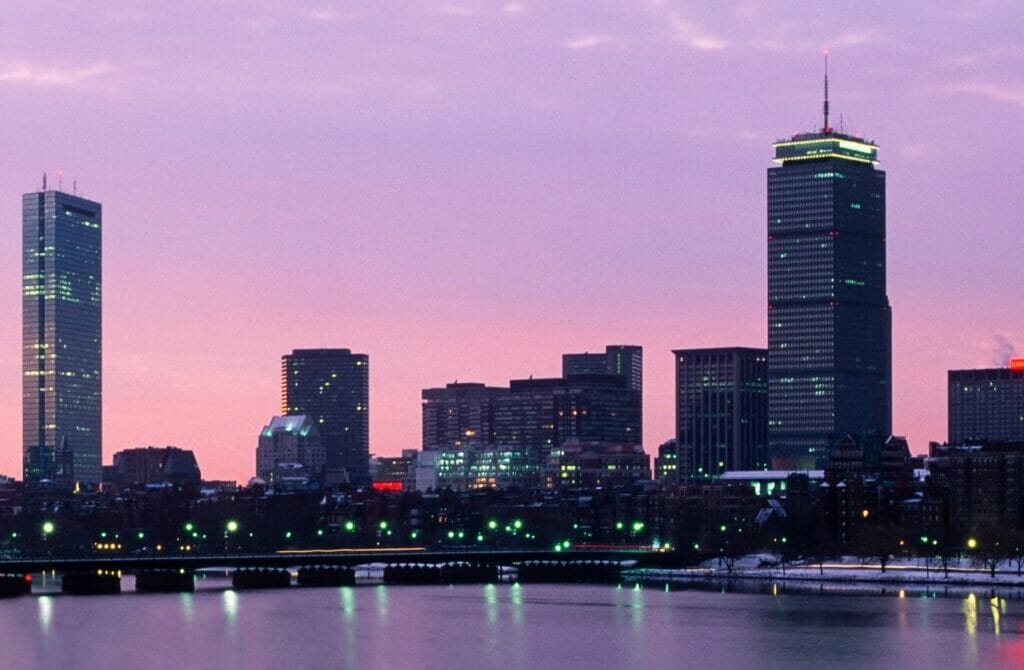 The Best Gay Neighborhoods In Boston
Not all LGBT individuals want to live in the frenzy of Downtown Boston and its central business district, so thankfully, there are lots of alternate areas to live for those who are seeking a calmer-yet-still-LGBT-friendly environment.
When relocating to LGBTQ Boston, keep in mind that some neighborhoods are closer to all of the exciting queer events and happenings than others. Knowing them in advance will ensure that you arrive at your new home in the most suited gay-friendly area of town.
Start with these top gay and LGBT-friendly Boston communities to find your fabulously perfect new home, each with its own individual personality, welcoming community, and amenities you'll adore. Allow ample time to become acquainted with Boston's diverse personalities, and keep in mind that this city has plenty to offer everyone – LGBTQ or not!
Now let's take a look at where the handful of marvelous gay areas in Boston are and talk about the Boston gayborhood where you might feel most at home! Or speak to a local LGBT real estate agent for a more detailed understanding of the best options today.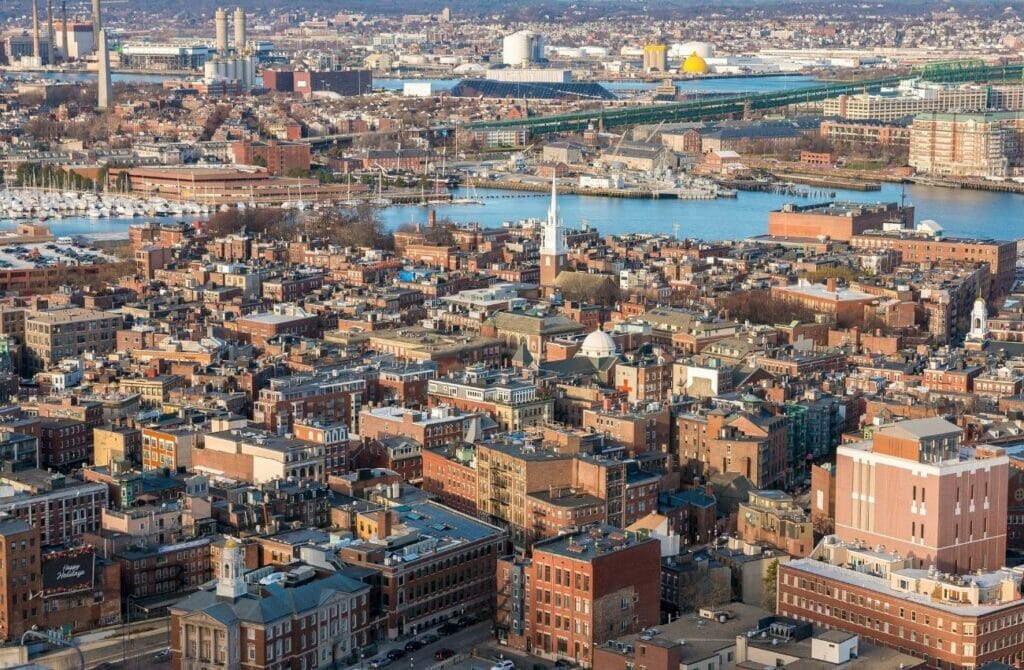 Jamaica Plain
There are people from all walks of life who live in this neighborhood. In addition, there are organizations in Jamaica Plains that lobby for, empower, and improve the lives of queer/trans persons of color. Centre Street is a popular location in JP, with many queer-friendly restaurants and stores.
As commonly known by the cool kids, JP is essentially Boston's lesbian citadel. Everyone who lives here loves it, but one disadvantage is that it is remote from everything in Boston. Everyone sits on their porch, socializing with one another, and visitors wander by and join in.
All queer women that call this neighborhood home know each other, and since they don't close to the rest of Boston, they are mostly friends with other queer people in the neighborhood. JP is a vibrant neighborhood full of variety, green spaces, and thriving local businesses. Franklin Park and The Emerald Necklace surround the neighborhood, and Jamaica Pond, located here, provides opportunities for a lovely stroll.
It's always exhilarating to wander around the neighborhood and feel the city's strong sense of community. Many community activities, such as spring fairs and local outdoor music festivals, take place here.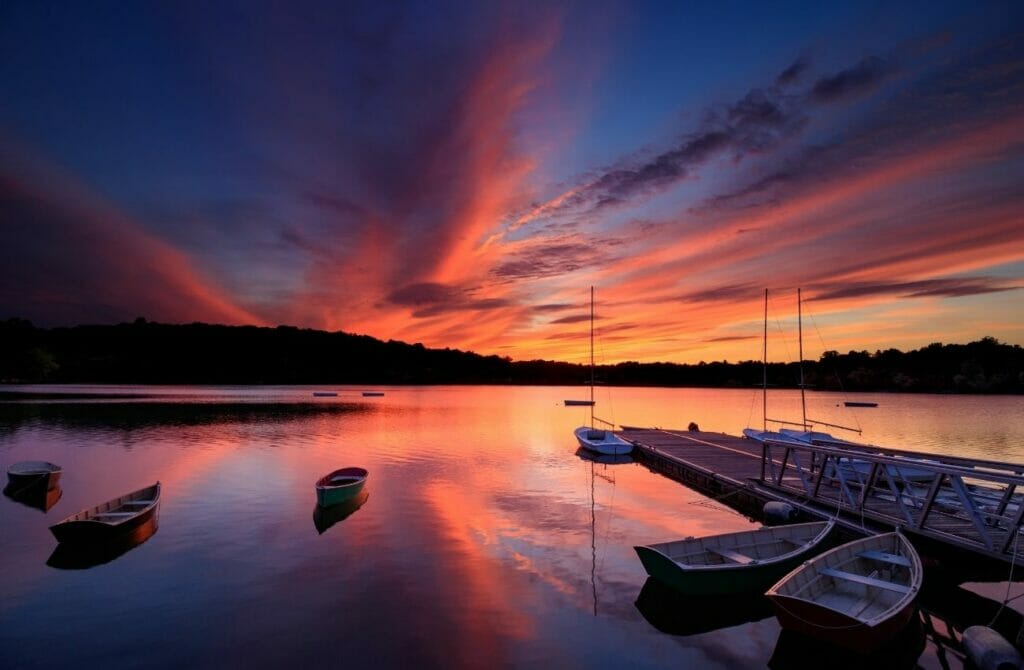 South End
The South End, regarded as the best gayborhood in Boston, has seen many changes. It now has a modern metropolitan ambiance and a diversified population. There are several old Victorian houses and green spaces in this close-knit neighborhood. The median price for a home here is $1,020,000, or 1,054per sq.ft.
Each year, South End hosts the Pride Lights festival. This is a convergence of the LGBTQ community and their allies with a magnificent display of performances, lights, and heartfelt speeches. The area has long been lauded for its exceptional mix of restaurants, cafes, and local eateries.
The South End is mainly made up of lovely red brick apartment buildings from the mid-nineteenth century. It was gentrified by gays in the 1980s, and it is now home to the most expensive housing in Boston. Even though the neighborhood retains a gay flair, it is primarily populated by wealthy middle-aged gay men and their artist partners. South End is also home to some of Boston's top eateries and modest art studios.
Inexpensive housing in this neighborhood is challenging to come by these days. Therefore the queer community is mainly made up of older adults. There are, however, several LGBT pubs, cafes, and restaurants in this area. The South End has traditionally been a popular neighborhood, particularly among young families, professionals, and the neighborhood's sizable LGBTQ community.
The culinary and culture scene is vibrant and constantly changing, with dozens of upscale restaurants attracting foodies. The rows of brownstones resemble the nearby Back Bay and provide views of beautiful houses, gaslight street lamps, and flower boxes.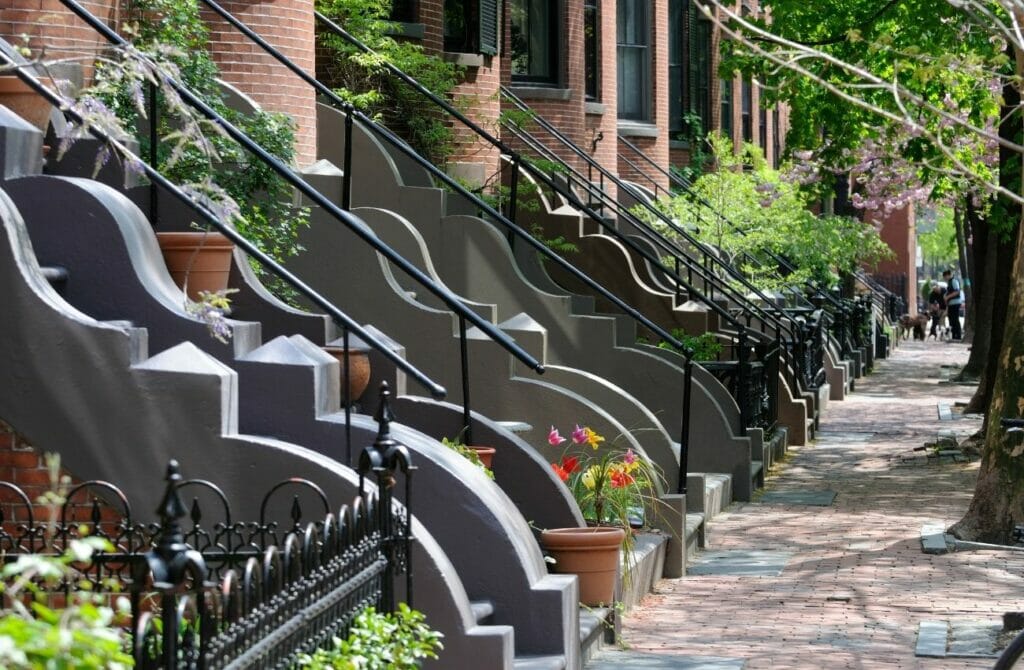 Dorchester
It is easy to overlook Dorchester, yet this area of Boston is welcoming to the LGBTQ community. There are organizations and resources for LGBTQ+ people and cafes, pubs, and nightlife venues committed to welcoming queer people. Boston's largest neighborhood is also one of its most diversified.
Long-term residents interact with newcomers from Cape Verde, Vietnam, Ireland, and other nations.
This unique blend of residents from different backgrounds, cultures, and origins makes it a vibrant area to work, live, and visit. Former Dorchester residents are frequently heard and seen boasting to be OFD (Originally From Dorchester).
The neighborhood is home to Franklin Park, a significant piece of Boston's Emerald Necklace, including a golf course and more than 500 acres of green space.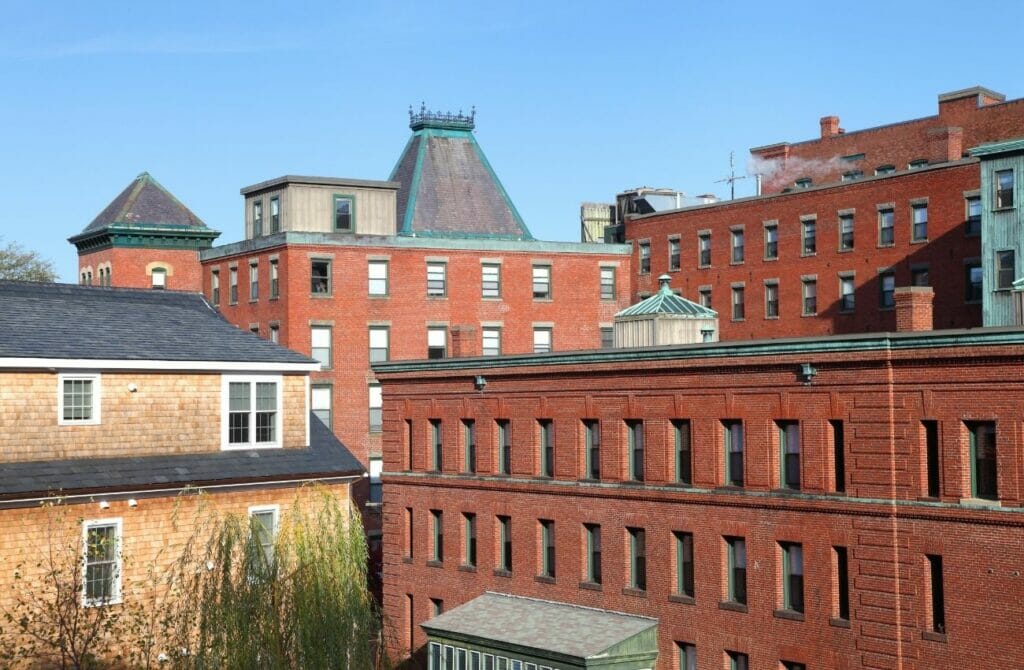 Fenway-Kenmore
In the last two decades, Fenway-Kenmore has been renowned for being the home of Fenway Park. As a result, the neighborhood was always packed with thousands of ardent Red Sox fans. However, in recent years, the area has witnessed significant changes.
It is presently considered one of Boston's top LGBT neighborhoods. Even though Fenway Park remains an integral part of the neighborhood, some of it is being modernized to accommodate a diversity of lifestyles. The neighborhood is home to different cultural organizations, such as Symphony Hall and the Museum of Fine Arts.
Boston Latin School, the country's first public school, is located here. This neighborhood is popular with young professionals and students due to the abundance of clubs on Lansdowne Street.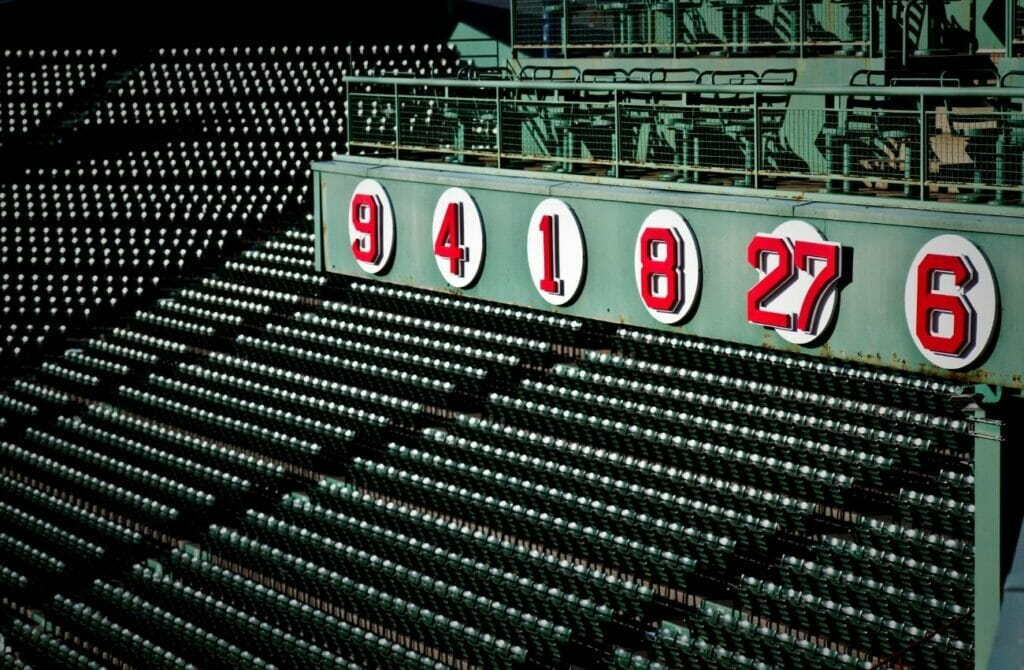 Annual LGBT Events In Boston
After moving to a new city, you will likely want to create new connections, meet new people, and network. Thankfully, LGBT Boston plays hosts to a variety of annual events for lesbians, transgender persons, gays, and anyone else who wants to have a good time.
While there are many queer events in the city, the ones listed here are the largest and greatest and are all worth marking in your calendar as you won't want to miss them.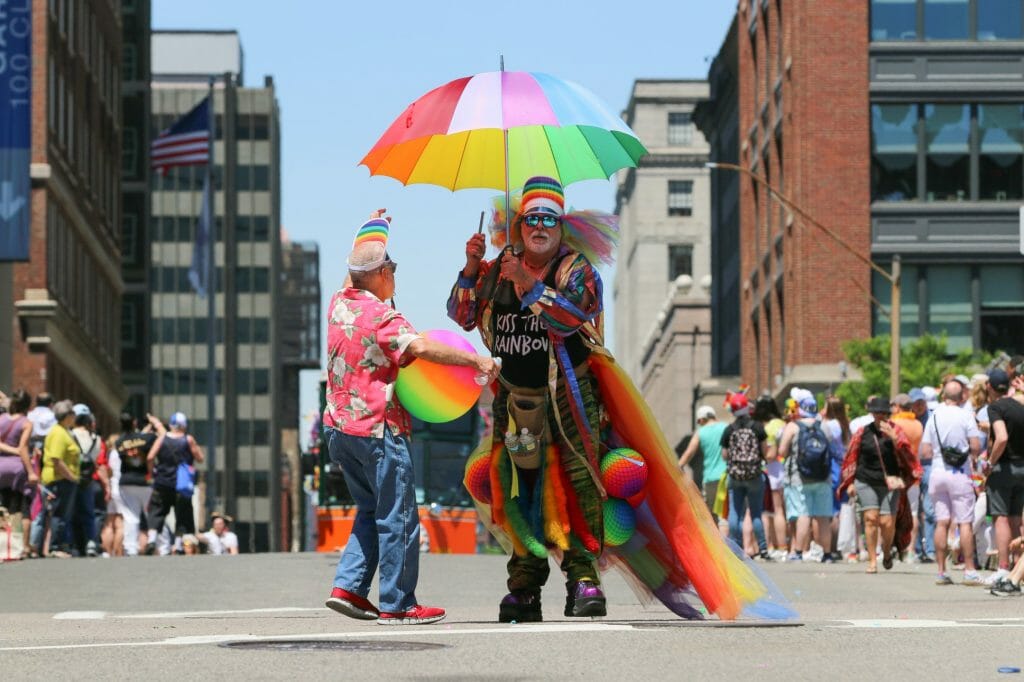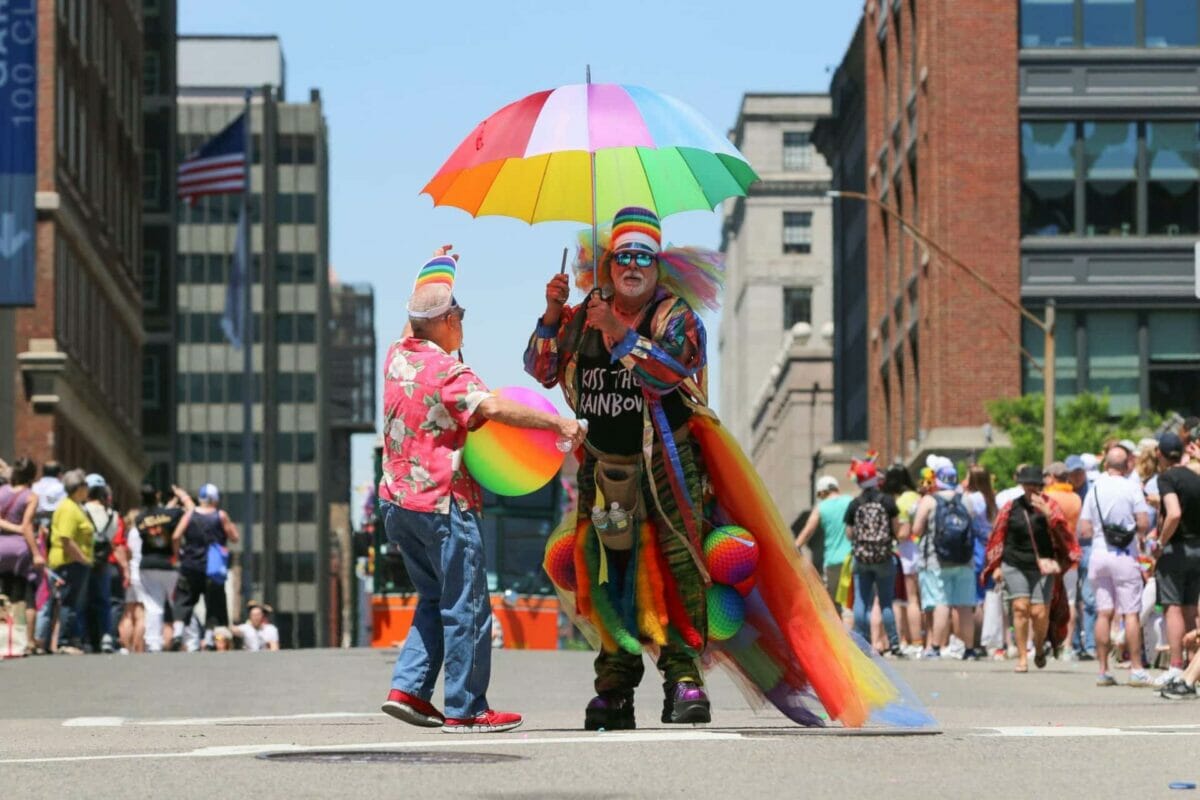 Wicked Queer: The Boston LGBT Film Festival
Founded in 1984, this fabulous festival has been hosted by the Museum of Fine Arts, Boston since 1992 and, as of 2012, is presented across the greater Boston area. The festival screens films at the Institute of Contemporary Art, The Bright Family Screening Room at the Paramount Theatre, The Brattle Theatre in Harvard Square, and the Museum of Fine Arts, Boston. It takes place in April with pop-up events throughout the rest of the year.
Taking place on the second Saturday of June every year is this epic parade that stands for equality, justice, and love. The show starts on Tremont Street in Boston and ends in front of City Hall – and it goes without saying it is an event worth planning a trip to Gay Boston around. Filled with glitter, color, Pride, and queer spirit – this is Boston at its most wonderfully gayest – but throughout June (Pride Month), there are plenty of other events, both family-friendly and – er – otherwise, worth checking out.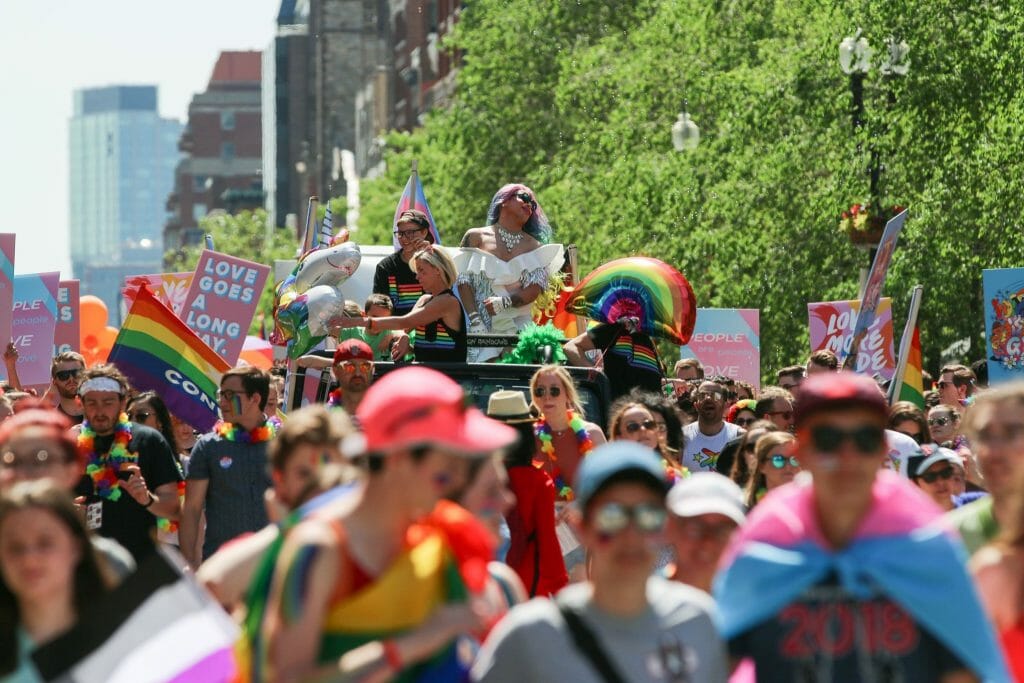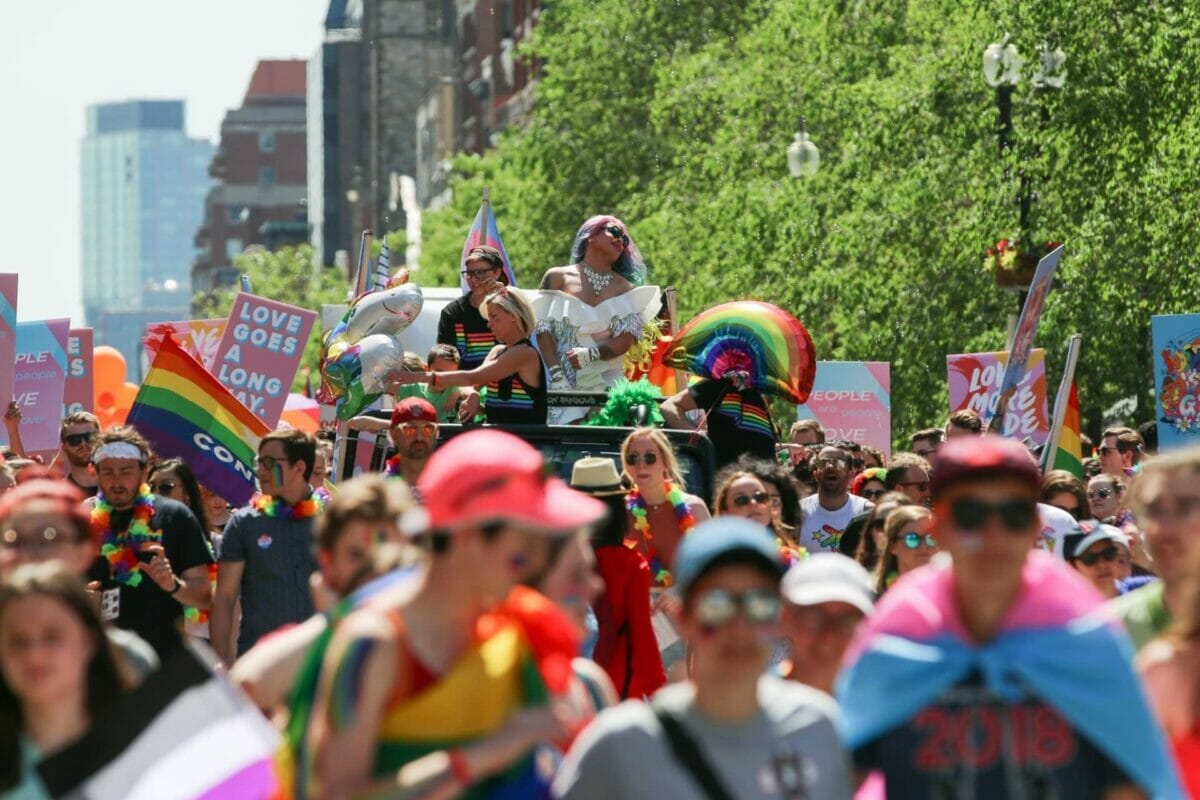 Occurring every year in July, if you are free, just simply cannot miss heading across to Provincetown for the day, the night, or longer. Nine epic days and nights of pool parties, beach outings, dance parties, and leather events. A genuinely inclusive atmosphere and carefully planned—,, so events leave plenty of free time to enjoy the town, restaurants, cabaret shows, National Seashore park, beaches, and the daily gatherings at hotel pool decks.
Providence's Pride celebration (just over an hour away), includes an exceptional and stunningly unique Illuminated Night Parade that draws people from across Rhode Island and beyond. This is New England's only illuminated night Pride parade, so instead of celebrating your Pride in the hot sun during the day, you can let your true colors shine bright in the night with a glittery spectacle of floats, performing artists, marching groups, supportive businesses, and energetic spectators. Then there is the energetic Pridefest which goes from strength to strength each year. More entertainment, more vendors, and more activities for both the young and old. These two signature events, plus smaller events, including epic block parties, run across the month of June and combine to make this one of the world's best destinations for LGBT Pride celebrations. Gay Providence has sent out an open invitation that everyone is welcome here, and we can promise you the energy in this vividly visible LGBT+ city is utterly infectious.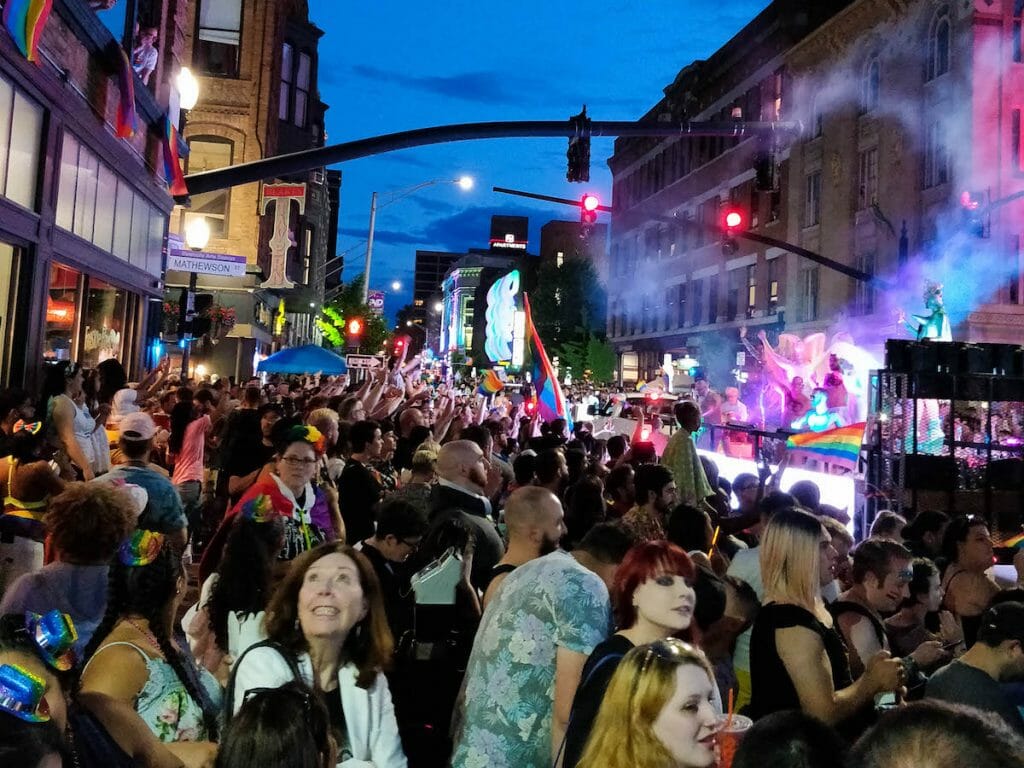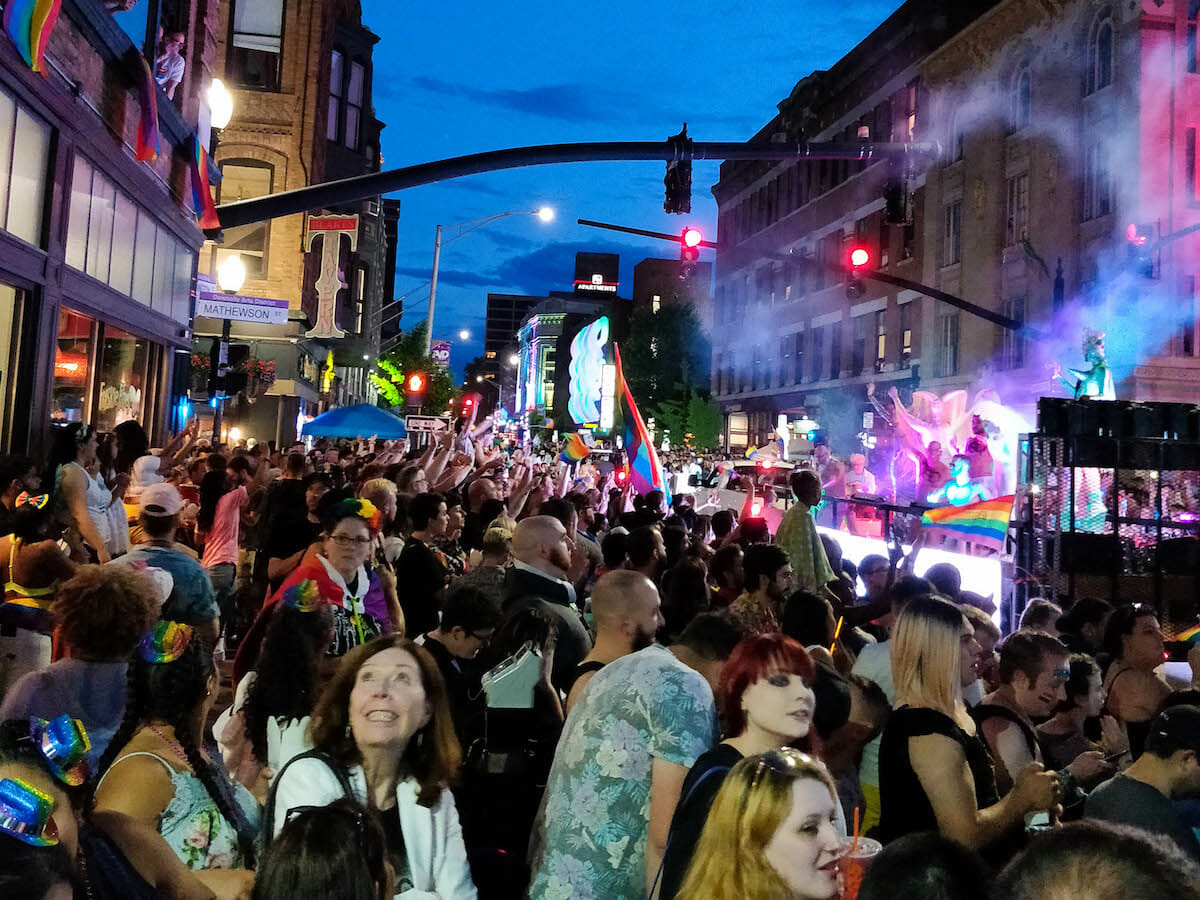 LGBTQ+ Community Organizations In Boston
To progress the LGBTQ agenda, the queer community commonly has to rely on donor organizations or non-profits.
Wherever you live, it's critical that you support such groups in any way you can use so that they can reach out and aid others in the community. You might even need their assistance right or at some point in the future – and no matter what, every queer person has benefited from their tireless work to achieve the progress and rights we have today. Here are some outstanding community LGBT organizations in Boston.
These are wonderful places to start if you're looking for LGBTQ groups to join, seek support from, meet new people with or volunteer for a cause you care about.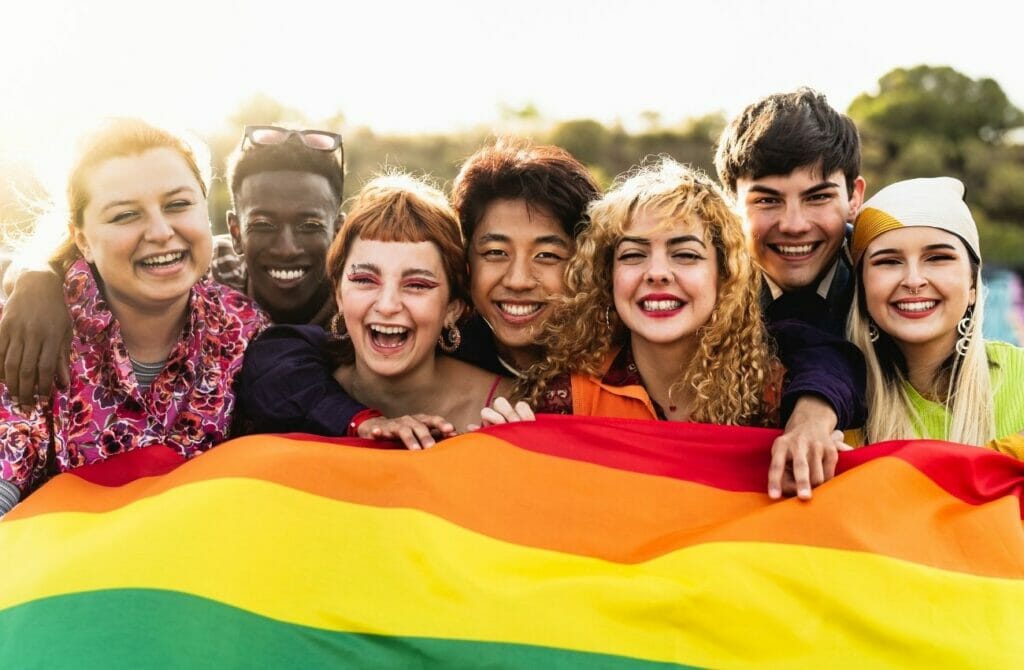 The Boston Alliance of Gay, Lesbian, Bisexual, and Transgender Youth
Also known as BAGLY, the organization is an adult-supported, youth-led social support organization. It believes in sustaining, creating, and advocating for policies, services, and programs for the LGBTQ+ youth community. The organization believes in creating a safe space for the youth by enforcing values such as social justice, respect, and diversity.
SpeakOUT is a unity of speakers that work together to create a community that's free from different forms of prejudice like homo-bi-transphobia. The organization does this by:
Training organizations and individuals on how to implement public speaking as a tool for social change.
Exhibiting learning programs about the issues and lives of LGBTQIA+ people
Sharing their experiences and lives publicly to support individuals struggling with gender identity and sexuality.
The organization also encourages honest dialogue with its audience by inviting questions that challenge misconceptions and harmful stereotypes.
Gay For Good's mission is to energize and motivate the LGBTQ community to engage with the larger community by devoting time to different environmental services and social welfare projects. Gay For Good chooses a different non-profit to volunteer their time for a community service initiative. The organization envisions a world where everyone, regardless of their gender identity, sexual orientation, or expression, feels visible, valued, safe, celebrated, included, equal, and proud.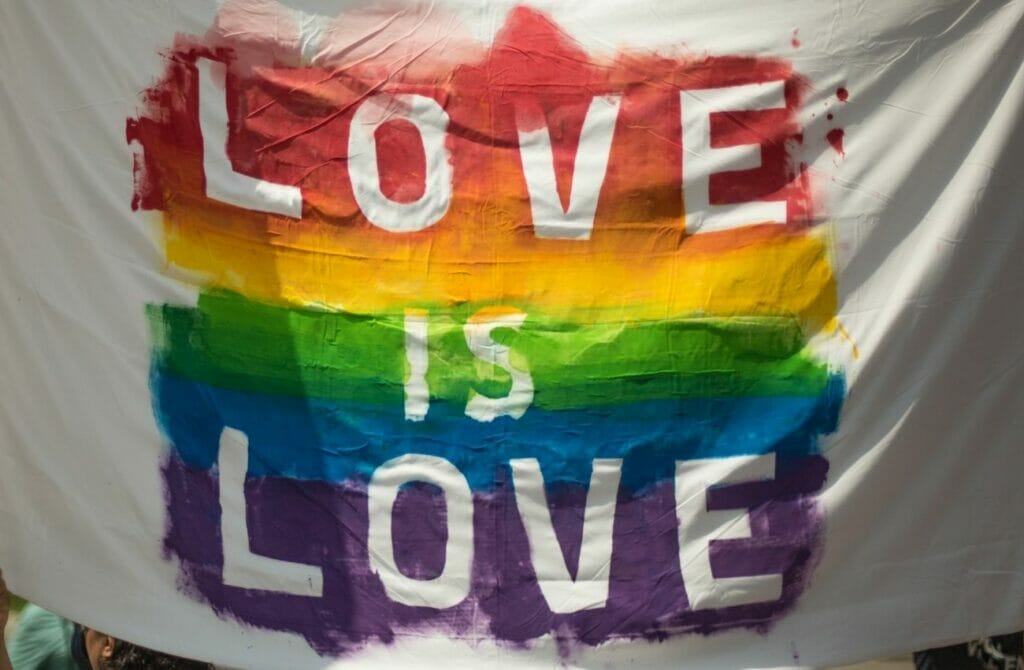 LGBT Owned Businesses In Boston
After moving to LGBT Boston, it's only natural to want to support queer businesses. One strategy for establishing a safer and more inclusive society is to create a secure environment where people may rest, buy, dine, and connect without fear, and this is exactly what LGBT companies should strive for.
To safeguard the queer community's survival and success, it is critical to support these initiatives wherever you are. With that in mind, here are a few LGBTQ-friendly businesses worth visiting in Boston.
Dorchester Brewing Company is an LGBTQ-owned business. It was created in 2016 by some professionals with a love of craft beer to satisfy production needs for the city's craft beer sector while promoting the neighborhood's economic development.
The Hopservatory and taproom feature a game room, a four-season rooftop greenhouse, and a restaurant. The Conservatory can accommodate up to 150 people, making it ideal for private gatherings such as wedding celebrations.
A sizeable gay bear and leather cruise bar in the downtown area of Bostom with two levels and plenty of theme parties. Drinks are strong, there is a large selection of beers on draft, and the bartenders are very respectful – but the crowd can be very cliquey. Downstairs is more of a bar with tables for conversations and upstairs is a second bar, and more of a club feel with dancing after 10 pm on busier nights. The first Saturday of every month is generally the wildly popular Underbear party, and the Mr. Boston Bear contest is held here in September.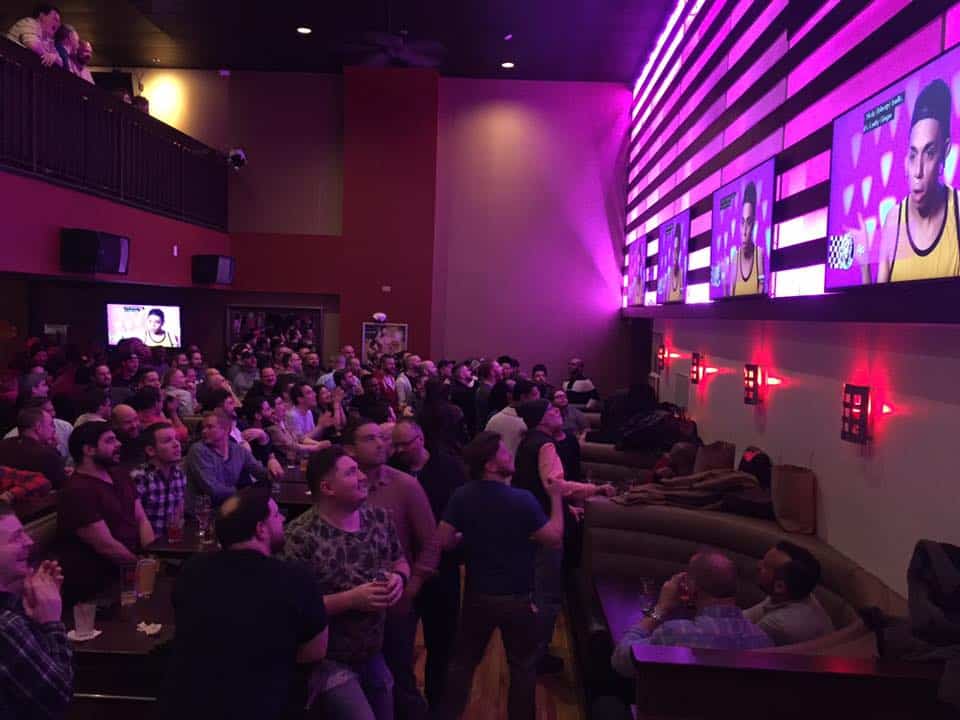 Trident Booksellers & Cafe is incredible. It first launched in 1984 as a tiny bookstore and has since grown to include a restaurant and a store. Trident is Boston's only general book shop. Trident Booksellers & Cafe serves food and tea, coffee, beer, wine, and non-alcoholic beverages. The bookshop also hosts events like author presentations and cooking demonstrations.
Handcrafted clay art, head wraps, herbal creations, and prints are available at ArifaCreates. Afria describes herself as a Black, gay, disabled/chronically ill artist, creative, and aspiring herbalist who enjoys sharing her work.
She says that as a creative and herbalist, she aims to be part of the increasing campaign to make herbal medicine and holistic healing available to Black, Queer, POC, Trans, disabled, and chronically ill people. Her vision is to give back to the communities that have invested a lot in her and helped her get to where she is today.
A leader in the Boston nightlife entertainment for over three decades, this local gay landmark is located in the Pledge of Allegiance building and has a fun restaurant, cabaret performance, and happening dance club. As the gay bar scene diminishes, Club Cafe persists (and for a good reason). Open seven nights a week with an insane roster of events including Drag Bingo, RuPaul Drag Race viewing parties, Trivia Tuesdays, Atomic Karaoke Wednesdays, Hot Body #YAASSS! Thursday's, dance parties, and even a retro T-Dance on Sunday evening for those who aren't ready for the weekend to end.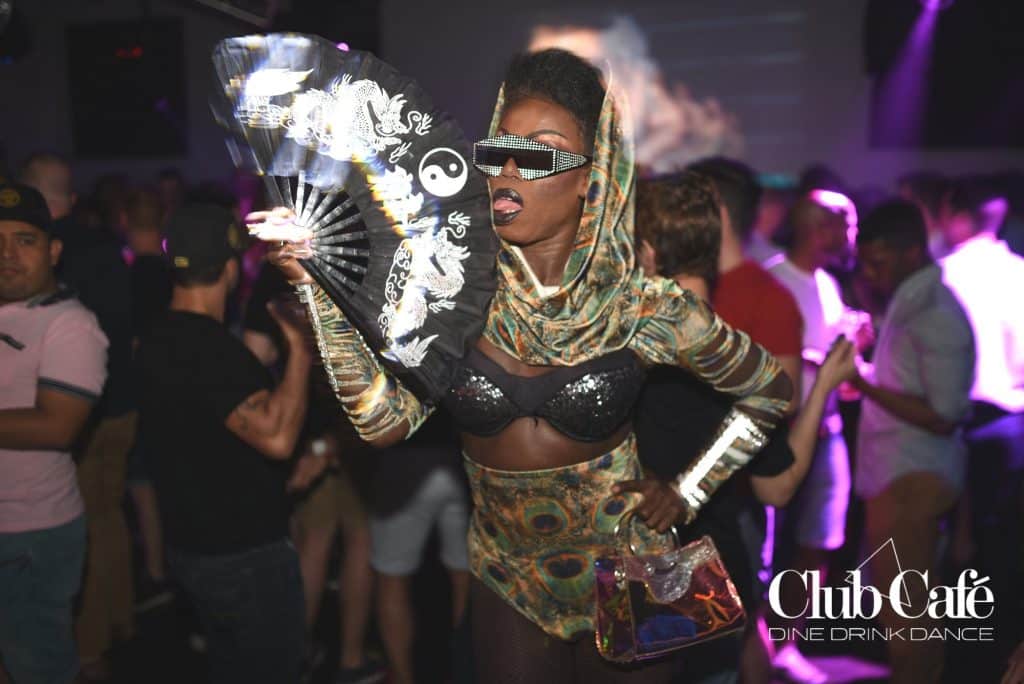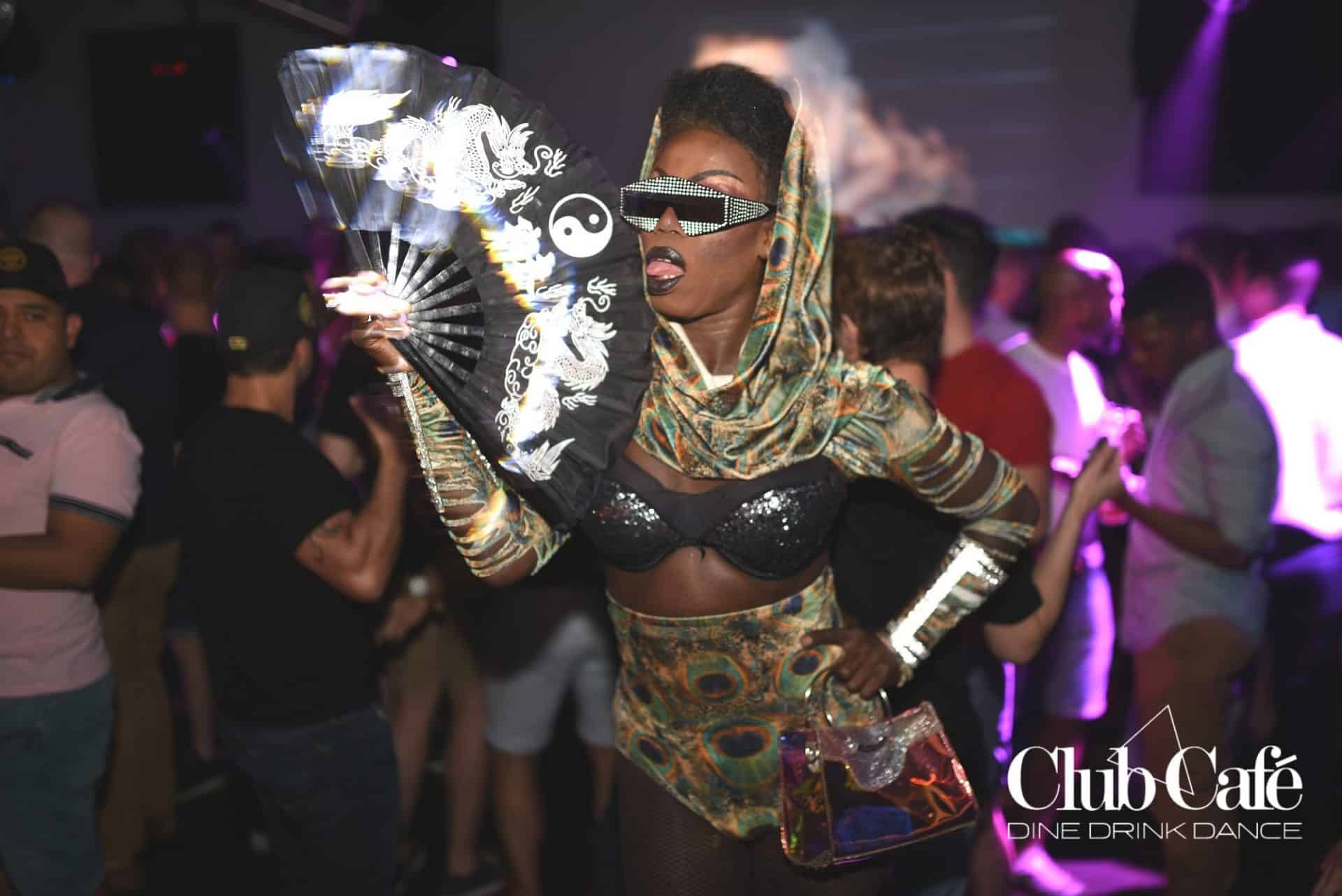 A rather queer art space that advances the endeavors of artists and performers, while fostering public engagement, enrichment, and exchange. Functioning as a creative nexus, Gallery 263 provides a contemporary voice for the arts in Cambridge and regional communities. Through diverse programs including juried shows, artist-curated exhibits, music, dramatic arts, and residencies, Gallery 263 empowers artists, and nurtures innovation. Check out their current exhibitions and see if any pique your curiosity.
A quirky cabaret bar filled with outrageously sassy drag performances and a popular karaoke night. Honestly, this is a place for straight women in bridal parties to see a drag show, and you might find yourself the only gay patron depending on the night you visit. We just wish these girls would learn they are in our house, not their own. Still, Jacques can be fun with affordable beers, and if nothing else is on, we would happily start out our night here. Local gays might look down their nose at Jacques, but we just can never say no to drag…
A gay sports bar and neighborhood pub that welcomes everyone in the South End. Expect minimal campness or gay flare. They have a beautiful outdoor patio area and free parking in the back, pub food, including a fantastic lobster roll, and fun weekend brunches. If you want a fun place to watch the game – this is it, or try your luck at one of their weekly trivia game nights.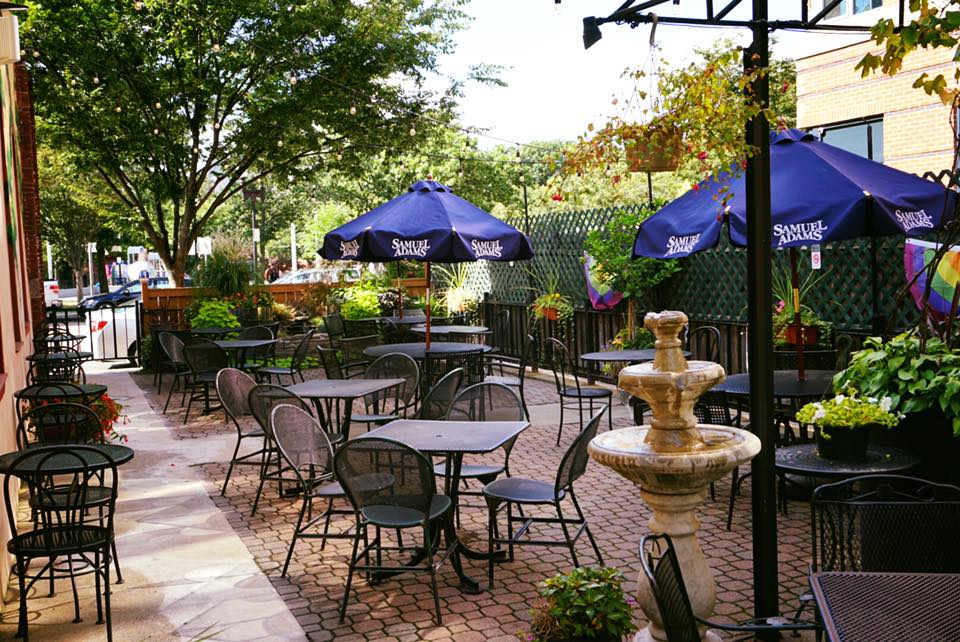 Final Thoughts On Moving To LGBTQ Boston
Boston is a beautiful city, and it also has a vibrant LGBTQ+ community that's welcoming. However, that's not all. Boston has plenty of sports and nightlife and is an excellent place to call home.
Keep in mind that life is what you make it, and wherever you choose to begin your new life in gay Boston, we hope you find the openness and security you deserve. The surest way to discover LGBT Boston is always going to be living in a gay-friendly neighborhood by frequenting local LGBT businesses and events and joining queer community groups and sports teams.
We promise that if you follow these steps, your transition to LGBT Boston will be easier, and you'll rapidly meet like-minded people to build your new chosen family here. And if you are still not sure, we also recommend reading our Gay Boston guide with more specifics on the queer attractions, events, and LGBT fun on offer…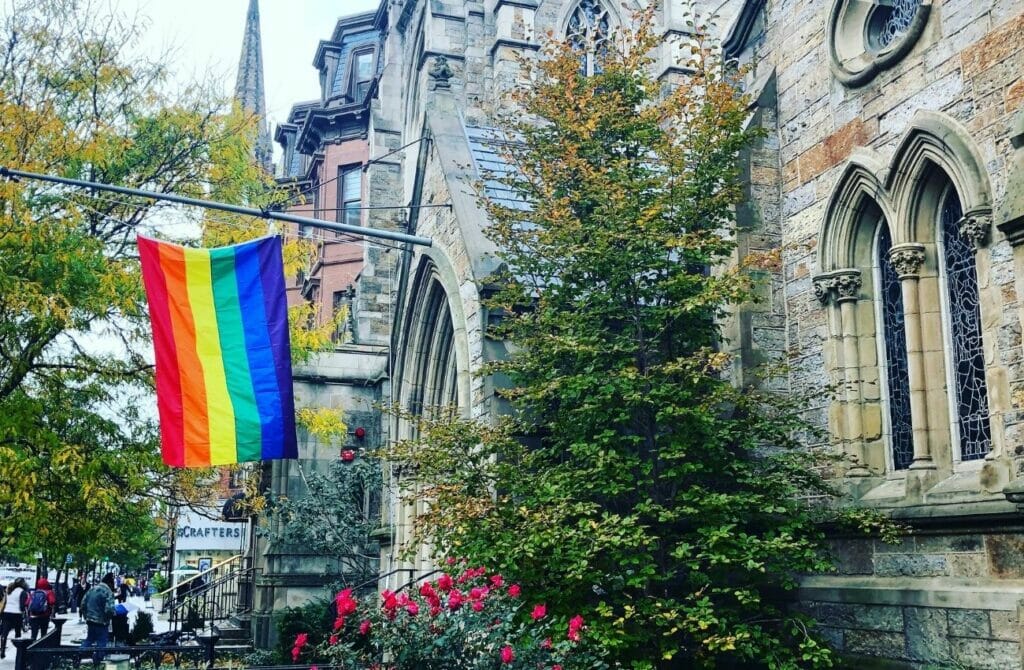 Finding Gay Realtors In Boston Massachusetts
When looking for the ideal realtor, why would you consider someone's sexuality? This may seem strange at first, but there are several reasons why contacting a gay realtor in Boston is a great way to find your dream house.
After all, when it relates to one of life's most important transactions, it's not unreasonable to expect fair, equal, and honest representation from someone who understands the queer community's particular needs and wishes. Furthermore, unfortunately, many people (up to a third of Americans) continue to believe that our community does not deserve protection and dignity in housing, adoption, employment, and other areas of life.
So it's no surprise that LGBT people who use mainstream realtors often describe feelings of discomfort, unnecessary trouble, unenthusiastic representation, or even antagonism or outright contempt. Everyone deserves a pleasant, stress-free home buying or selling experience while being adequately represented, and this is why we feel you should hire a gay realtor to assist you in finding your future home.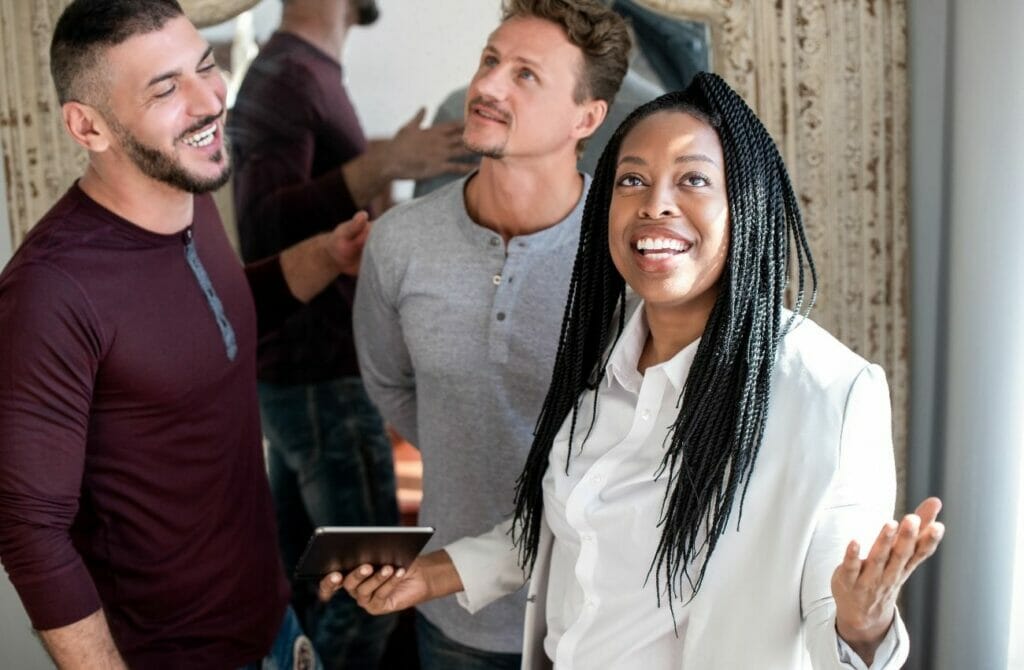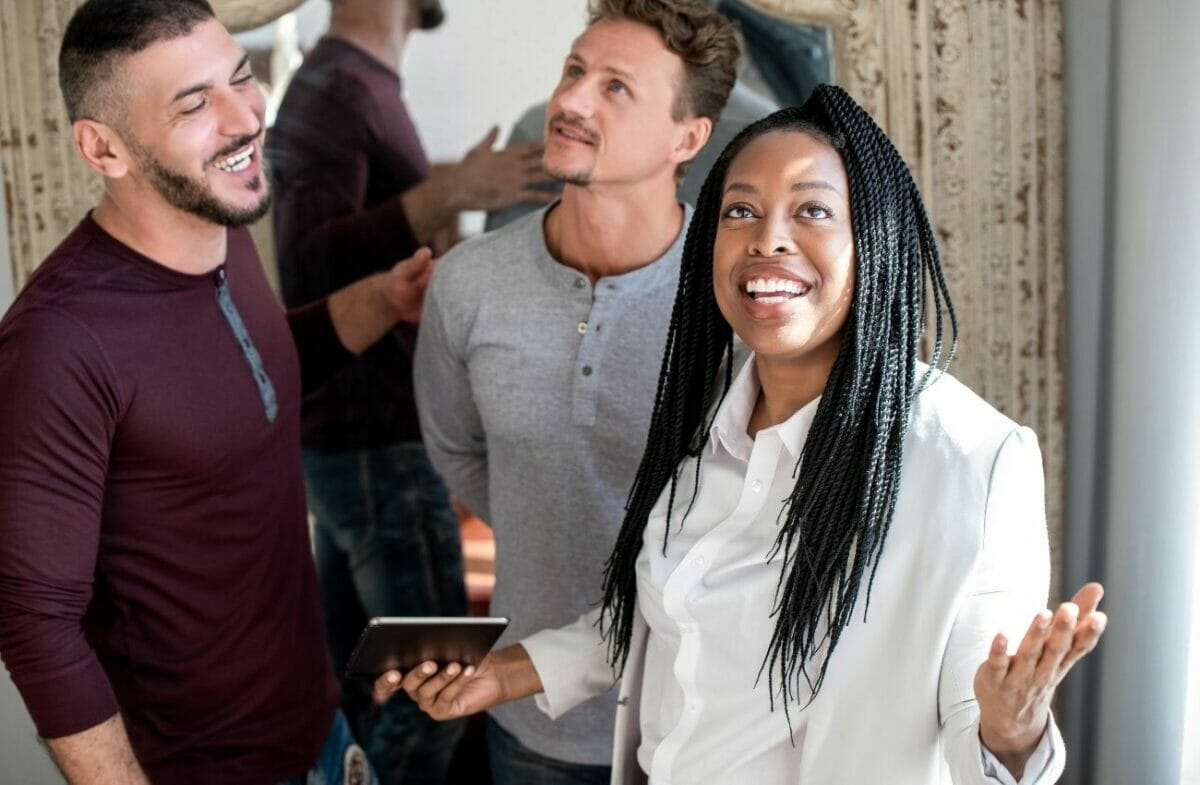 LGBTQ realtors are more likely to be familiar with the diverse communities in their area and know which ones may be best suited to you when looking for a home. That's not to say a heterosexual realtor isn't capable, but they've probably never had to address many of the issues LGBT people face. Rather than just being concerned with how bustling, fashionable, or up-and-coming a neighborhood is (or what it may appear like), gay realtors conduct extensive research into the neighborhoods in which they sell homes to ensure that clients are safe.
It used to be difficult to locate professional LGBT-friendly real estate agents in Boston, and it was virtually impossible to find one if you were relocating here from out of state and didn't have access to a local referral. You no longer have to search for a realtor without knowing whether or not they are accepting of others because you can use a list of gay, lesbian, and gay-friendly agents in Boston to do all of your homework for you.
Simply go to the page, and you'll be presented with a free list of gay, lesbian, and gay-friendly agents who can help you with your relocation as well as other useful information like LGBT+friendly schools, shopping, storage firms, tradesmen, and more. Read the biographies of LGBT real estate agents, then choose the one who is right for you. It's critical that you find someone who will be by your side and support you and your family during one of life's most exciting occasions.
Even better, there is no hidden motive, cost, or obligation whatsoever!