Are you considering moving to LGBT Atlanta? The 'Gay Capital Of The South' Atlanta is a city filled with love and passion, combining the best of city living and southern hospitality.
Celebrated for its delectable food, thriving arts scene, and civil rights movement history Atlanta – the "city too busy to hate" – has a lot to offer LGBTQ+ residents but there are few things you should know before taking the plunge…
While Georgia itself is better known for Republican legislators who seem intent on winning the 'most anti-LGBT' award, Atlanta is home to a mostly democratic and deep-connected community with a desire to create. And create they have in this melting-pot of a city known for its excellent restaurants, hipster neighborhoods, artistic movements, and wild nightlife. They don't call it "Hotlanta" for nothing…
The city has a population of 5.6+ million people and is an excellent area to live if you are looking for Southern Charm with the benefits of a big city.
There's so much to look forward to if you're thinking of moving here. Whether it's friendly people, unmatched amenities, or delicious food, Atlanta is the southern city you've been dying to experience. And did we mention the out-of-this-world queer scene?

Yes, just like in Las Vegas, Nashville, Philadelphia, and other fabulously gay US cities, there is also an energetic and outsized gay scene here (if you know where to look), and this is something a gay realtor in Atlanta can help you navigate as you find your new perfect home here.
Once you throw in the impressive dining scene, the considerable art exhibitions, the city's role as a center of black wealth, higher education, political power, and culture (not to mention the cradle of the Civil Rights Movement and the home of Martin Luther King Jr.), you can begin to see why Atlanta is one of the most underrated destinations for members of the LGBTQ+ community looking to move from their current locations.
Think of this article as a queer Atlanta relocation guide that will help you understand what you're getting yourself into when moving to this beautiful city. If you need a more night-life and travel-focused guide detailing all the LGBT clubs, parties, and more, check out our Gay Atlanta Guide!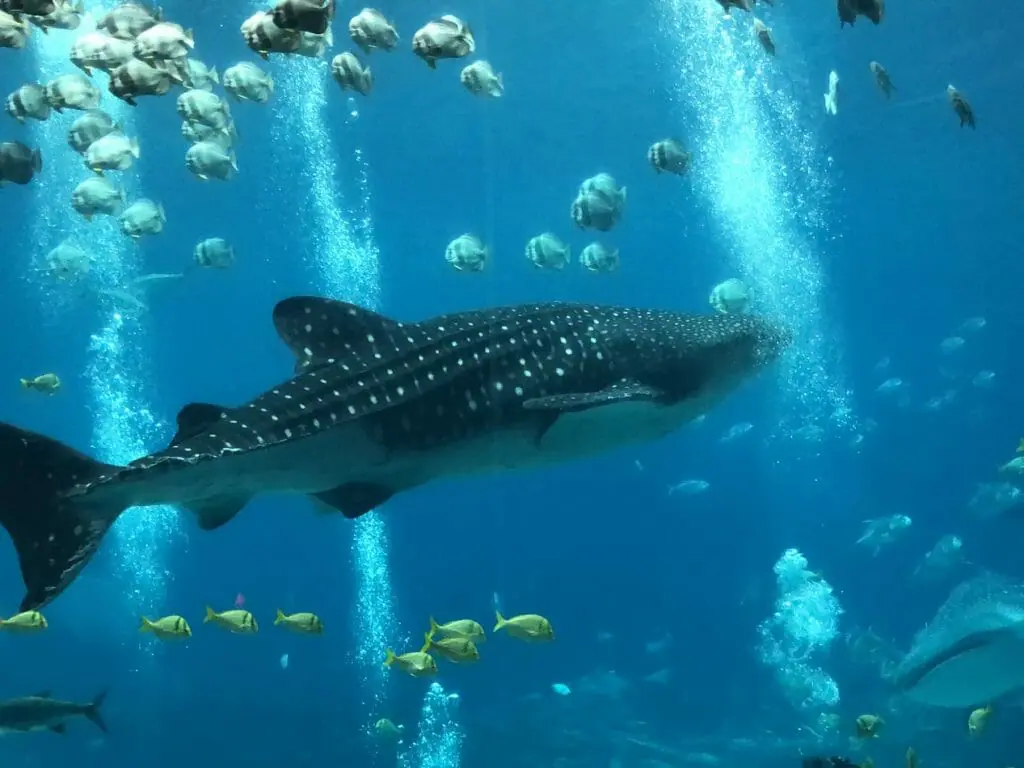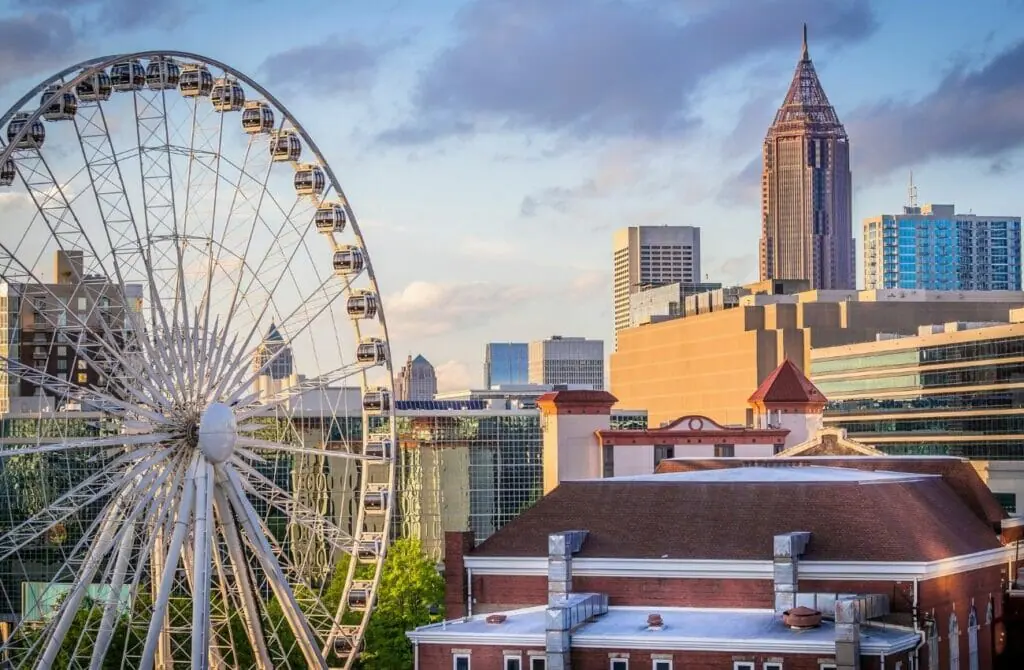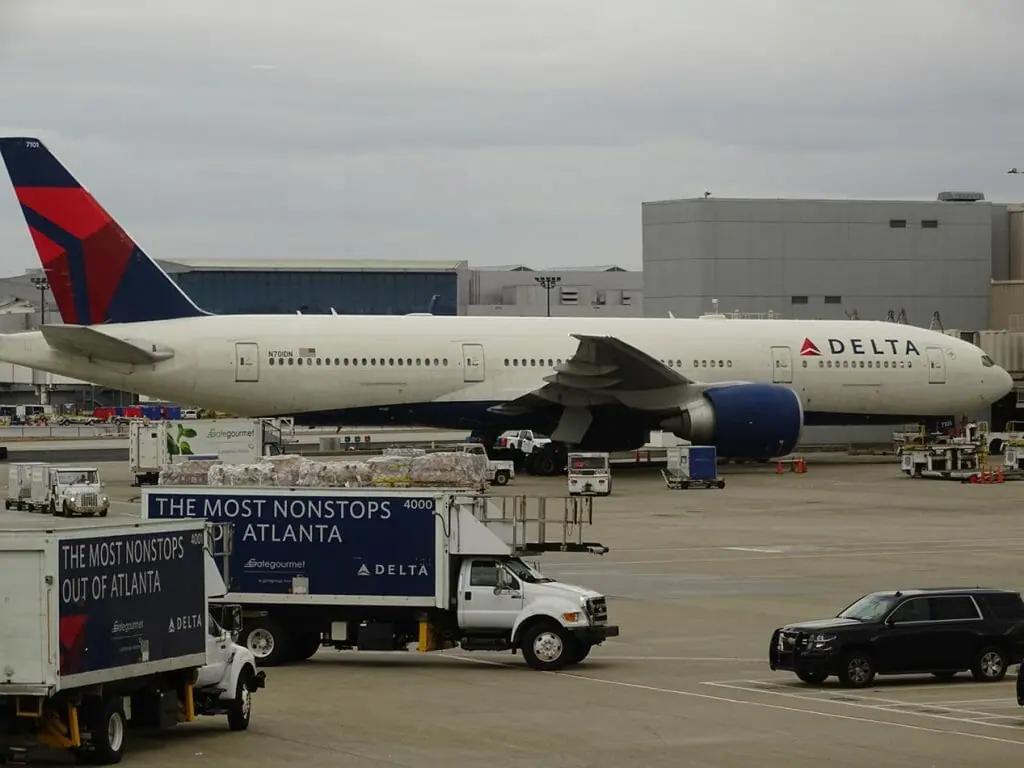 Highlights Of Moving To LGBTQ Atlanta
The city of Atlanta has one of the highest LGBT populations per capita in the country at 12.8%, ranking third of all major cities, behind San Francisco and slightly behind Seattle. The result is a fabulous gay scene – mostly clustered in the Midtown area – that offers something for everyone.
Moving to Atlanta however comes with more perks than just its local gay scene. Here's what you need to know.
Laid Back Culture
While many residents are from different states, Atlanta retains its southern hospitality. It's not uncommon for people walking down the street to wave at you or strangers to talk to each other. No one is quick to judge you here since the city is laid back. When you move here, you're likely to notice how much your neighbors will try to make you feel at home.
The City Is Huge
If there's one thing you must know about Atlanta, it's that the city is enormous. Atlanta spans more than 50 miles in every direction. The municipality comprises different suburbs and a downtown area, so there are plenty of choices to choose from when looking for the perfect neighborhood.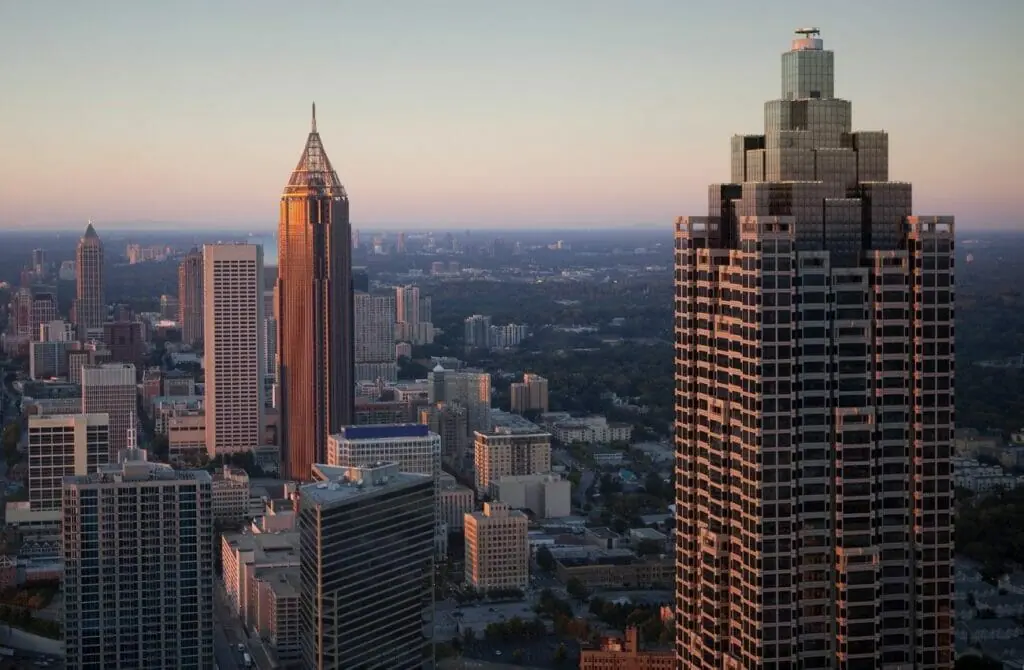 Atlanta Is Foodie Heaven
Foodies moving to Atlanta will love living here. Atlanta is home to some of the best peach cobbler, pimento cheese, barbeque, and different fried foods. There'll be plenty to discover and experience no matter which neighborhood you live in.
Outdoor Recreation Is In Plenty
Atlanta is a vibrant city, and residents love outdoor recreation and green spaces. If you're tired of staying indoors, you will love the humid sunshine, biking and walking trails, dog parks, and playgrounds. Piedmont Park in Midtown is a 189-acre urban park perfect for working out and picnics. For some extra adventure, The Beltline is a trail that goes around the whole city. Plenty of restaurants and shops along the way make this area the ultimate destination, and you can ride your bike then stop for a filling dinner along the way.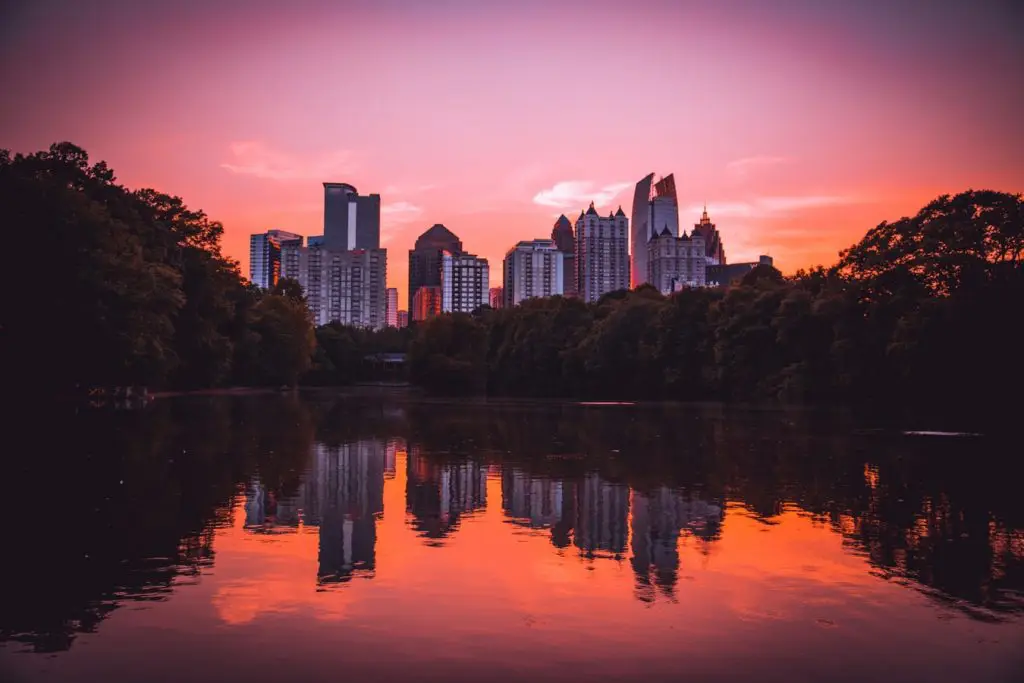 Does Atlanta Embrace The LGBTQ Community?
Atlanta City is committed to treating all its residents fairly. This includes the LGBTQ+ residents, visitors, and workers. As the LGBTQ capital of the South, Atlanta is proud to have a thriving and diverse LGBTQ+ community call the city home.
Atlanta provides various cultural opportunities and community events for the LGBTQ community. In addition to this, Atlanta City offers training and employment benefits explicitly curated to meet the needs of the LGBTQ+ community and an extensive category of non-discrimination laws prohibiting gender identity and sexual orientation discrimination by commercial housing agents, business establishments, and service providers all over the city.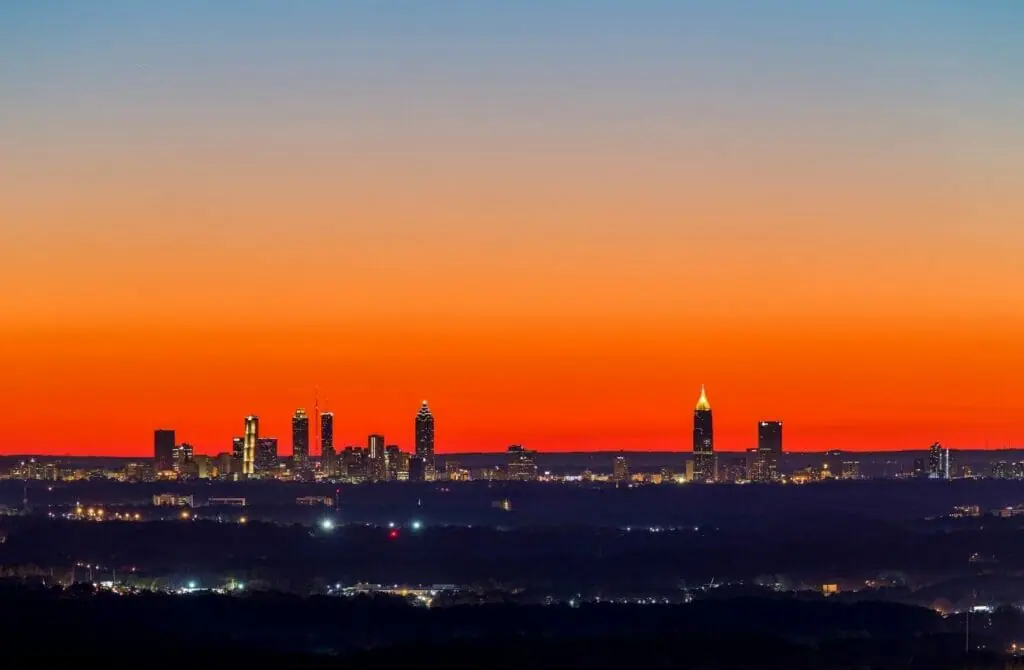 In 2017, Atlanta installed permanent Rainbow Crosswalks and dedicated them to the 49 LGBTQ individuals who lost their lives in the 2016 shooting at Pulse nightclub shooting.
Atlanta is no stranger to the perfect 100% score on the Municipal Equality Index. The city has also achieved 'all-star' status on the MEI index for four years and was the first city in the state to do so. The city's LGBTQ advisory board comprises LGBTQ influencers, advocates, and civic leaders. The board takes note of recommendations and presents them to City Officials (including the Mayor) that influence City procedures and policies and support engagement with the city's LGBTQ+ community.
The Atlanta Department of Corrections, Atlanta Fire Rescue Department, and the Atlanta Police Department have LGBTQ Liaisons. The role of the LGBTQ Liaison is to enhance the relationship between the different departments and the LGBTQ community. Through enhanced and continuous dialogue, each unit in the LGBTQ Liaison maintains direct contact with members of the LGBTQ community and hears concerns while working directly with the community to develop solutions.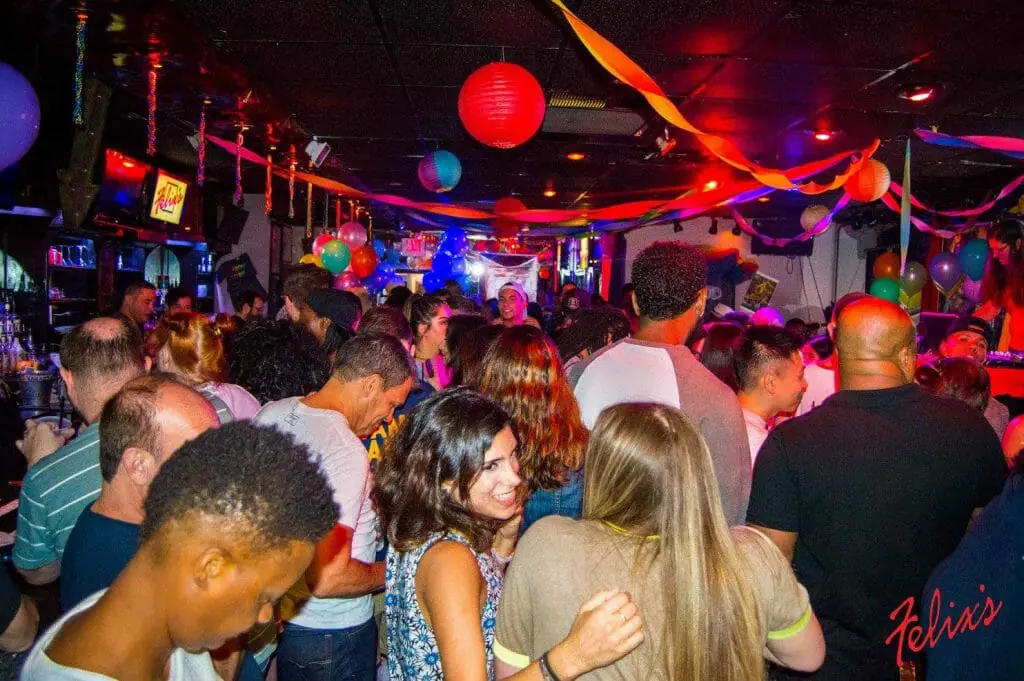 Is Atlanta An Expensive City To Move To?
Atlanta's cost of living is 115.4/100. Even though the city's cost of living is a few points above the national average, the city makes up for it by what it has to offer. Let's look at some recurrent costs you will incur while living here.
Housing Prices: housing costs will significantly contribute to your cost of living. The median price of homes in the city is currently $184,900. However, this median covers various options, from run-down houses to sprawling mansions. Single-family homes in the city cost an average of $1,500- $2,000 per sq. ft.
Transport costs: If you plan to live in the city, it would be prudent to buy a public pass for the Metropolitan Atlanta Rapid Transit Authority. The range for a pass is $9 each day to $95, covering a 30-day pass.
Groceries: Groceries are affordable in this city, and most items are below the country's average.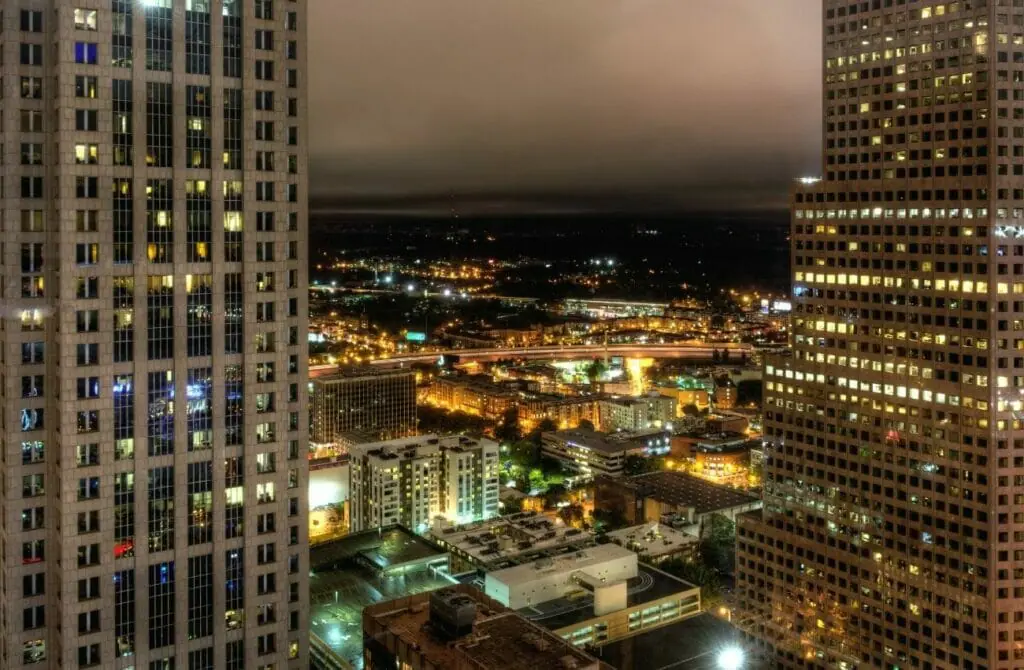 The Best Gay Neighborhoods In Atlanta
Not all LGBT individuals want to live in the frenzy of Downtown Atlanta and the Central Financial District, so thankfully, there are lots of alternate areas to live for those who are seeking a calmer-yet-still-LGBT-friendly environment.
When relocating to LGBTQ Atlanta, keep in mind that some neighborhoods are closer to all of the exciting queer events and happenings than others. Knowing them in advance will ensure that you arrive at your new home in the most suited gay-friendly area of town.
Start with these top gay and LGBT-friendly Atlanta communities to find your fabulously perfect new home, each with its own individual personality, welcoming community, and amenities you'll adore. Allow ample time to become acquainted with Atlanta's diverse personalities, and keep in mind that this city has plenty to offer everyone – LGBTQ or not!
Now let's take a look at where the handful of marvelous gay areas in Atlanta are and talk about the Atlanta gayborhood where you might feel most at home! Or speak to a local LGBT real estate agent for a more detailed understanding of the best options today.
Midtown
Midtown is at the center of Atlanta's LGBTQ life and is the city's original gay neighborhood. Midtown is a pretty good place to live if you're new to Atlanta. The area is also commonly known as 'Gay Atlanta' and is the best suburb in the city for LGBTQ couples and individuals.
The Midtown area is also known as 'Gay Atlanta' and is a hip, young area famous for its intense nightlife and many festivals. Even though Midtown is party central, it is a safe neighborhood, and you won't see much crime here. From the 1970s, Midtown was known as a popular spot for gay activists, and this aspect of the neighborhood is not changing in the near or distant future. While most of the city is considered gay-friendly, Midtown is the place to be for young people looking for a welcoming gay community.
Midtown is a growing community home to highrise condos, apartments, lofts, and single-family homes. With the population here being young and fit, it isn't uncommon to find people here walking or using public transportation. The median price of homes in this neighborhood is $318,000 and $341 per sq. ft.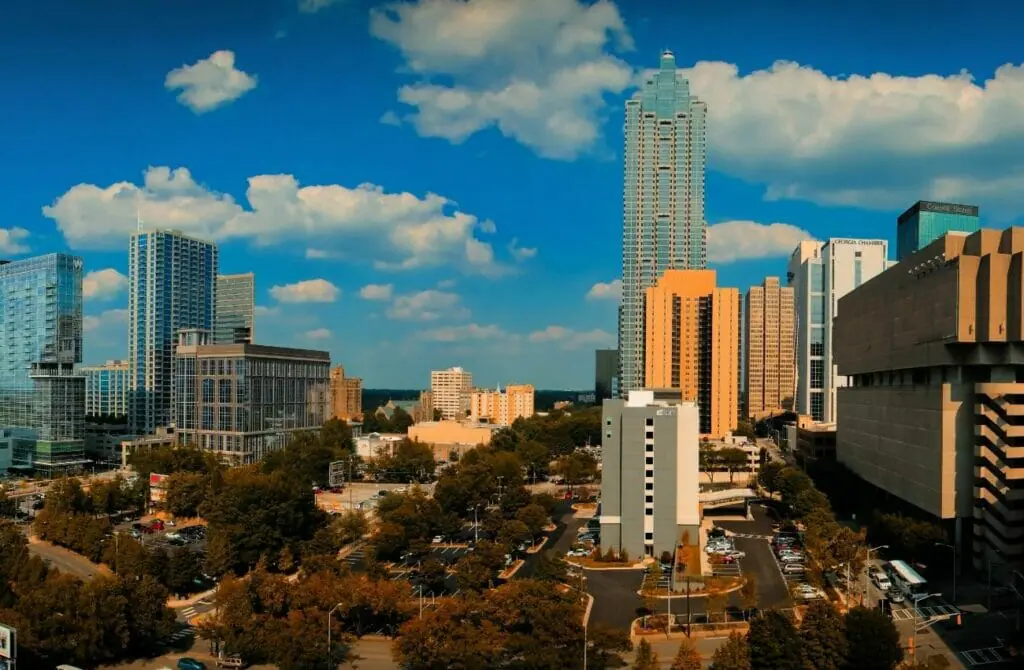 Downtown
People who want to explore Atlanta will usually start in the Downtown neighborhood. This district is home to different venues, tourist attractions, and many sporting events at the Mercedes-Benz Stadium. Downtown features walkable streets, art galleries, an urban atmosphere, and plenty of undiscovered gems.
You can find Downtown's entertainment district in Centennial Park. The area is full of restaurants, hotels, entertainment venues, businesses, residential homes, and professional sports teams. The area around Centennial Park will offer you some unique experiences that make it the perfect district to get away from routine. Whether it's date night, happy hour after work, or a day spent with your family, Centennial Park Downtown is the perfect place to be. The median price for a home Downtown is $211,950 or $247 per sq. ft.
Westside
Westside is an upcoming district in West Midtown. The neighborhood has recently undergone significant upheavals and is now an excellent place to live, work, and play. Westside was once the city's epicenter but is now a haven for young professionals and artists.
Here, you will find an excellent selection of art galleries, retail shops, modern office space, live music venues, and restaurants. Westside spans from the top of Howell Mill Road to 17th Street and is only a few minutes from downtown and other major interstates and highways in Atlanta. The median price for homes in Westside is $323,500 or $231 per sq. ft.
Grant Park
If you aim to see Giant Panda cubs as often as you like, Grant Park is the neighborhood for you. This neighborhood is perfect for history buffs and foodies and is the home of Zoo Atlanta. You will feel at home in Grant Park. This neighborhood features restaurants, clusters of local shops, and Victorian-style architecture.
If you're looking for something to do outside the home, you're welcome to take a walk in the park or visit Zoo Atlanta with your family. At the northern tip of Grant Park, you have access to almost 48 acres of the Historic Oakland Cemetery. There are plenty of ways to discover the neighborhood dining scene and unique character.
One of the best features of this neighborhood is the number of trees. Whether you're simply enjoying a cup of coffee on the patio of a cafe, walking down the street, or biking, these trees will offer you a cool breeze during the hot and humid summer.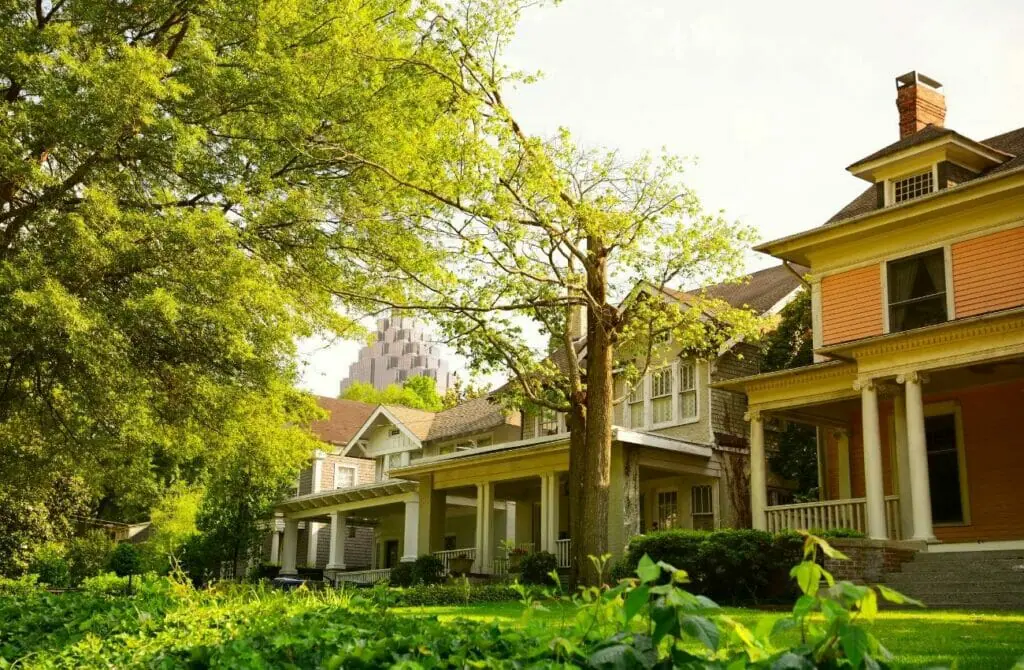 Annual LGBT Events In Atlanta
After moving to a new city, you will likely want to create new connections, meet new people, and network. Thankfully, LGBT Atlanta plays hosts to a variety of annual events for lesbians, transgender persons, gays, and anyone else who wants to have a good time.
While there are many queer events in the city, the ones listed here are the largest and greatest and are all worth marking in your calendar as you won't want to miss them.
An extra dose of "fun" is added to "fundraising" each summer during the Joining Hearts party, which donates 100 percent of proceeds to HIV/AIDS services. The annual pool party regularly features fireworks, free-flowing drinks, and plenty of shirtless men, and has raised more than $1.3 million to fight AIDS over the last two decades. Sadly the metro Atlanta community is once again in an HIV/AIDS crisis seeing new infections at numbers not seen since the 1980'​s – so the importance of fundraising for this worthy cause is more pressing than ever.
What started as a five-day festival has grown into an eleven-day celebration of LGBTQ stories and artists, including narrative features, documentaries, short films, and premieres. This is a queer film festival that places a high premium on quality with a focus on visiting filmmakers and showcasing the voices of tomorrow. Out On Film's mission is to provide a high-quality film festival that is diverse and inclusive, ensuring that all members of their community are represented.
Some of the films shown are meant merely for entertainment, but many others – especially the documentaries – are meant to educate and address timely issues such as discrimination and social justice, HIV/AIDS, religion, and marriage equality. A worthy addition to the events scene of LGBT Atlanta, and a welcome respite from circuit parties and drag events.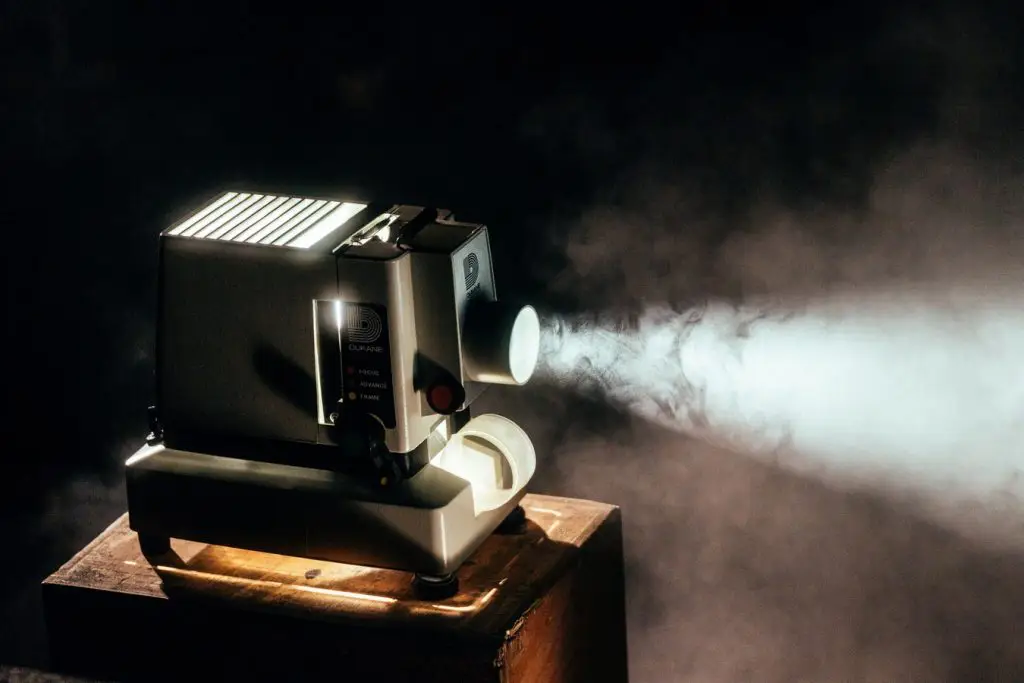 Atlanta Black Pride (September)
In 1996, a small group of African American lesbian and gay friends held a picnic over Labor Day weekend to celebrate their unique experience in Atlanta's LGBT community. Each year, the group grew with others from the community and neighboring cities. As the celebration grew, Atlanta Black Pride was born and is often considered a trailblazer for Black Prides across the U.S. Each year, ITLA makes history by doing more programs and events during Labor Day weekend and throughout the year in response to the needs of their targeted community.
The annual Atlanta Black Pride celebration now attracts LGBTQ+ people of all racial backgrounds from every part of the nation, as well as from countries abroad. Atlanta has one of the largest Black populations in the country and has become a welcoming, melting pot of diverse communities. Everyone is welcome to join them in their celebration of Pride, community leadership, education, healthy living, self-empowerment, economic growth, and political involvement.
The Southeast's largest community fundraiser and awareness event for HIV/AIDS, benefiting AID Atlanta and ten other local HIV/AIDS service providers. Over its history, more than 314,000 people have participated in AWA5K, raising $42M for HIV/AIDS prevention and care, saving countless lives, and improving the well-being of thousands still living with HIV/AIDS today. Given the current crisis, this is another event worth planning a trip around.
The biggest event on the Gay Atlanta calendar. This month-long party celebrates the role of the LGBT community in making Atlanta what it is today, and is entirely worth planning a trip around. Today it is mostly about celebrating everything queer and fabulous.
However, much still needs to be done to achieve total equality, and there is a strong focus on the political roots of Atlanta Pride. Some of the many, many events held as part of Atlanta Pride include the Official Atlanta Pride Kick-Off Party, the Trans March and Rally, the Atlanta Pride Dyke March, and the Atlanta Pride Parade. Of course, you can expect every queer bar and club to have their own parties, and rainbow flags to be covering much of the city. The absolute best way to experience LGBT Atlanta!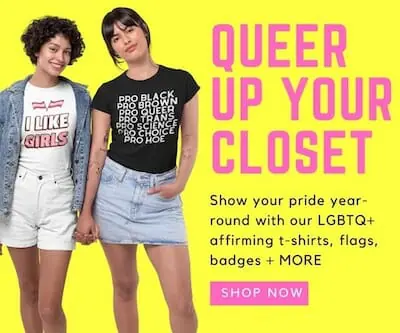 LGBTQ+ Community Organizations In Atlanta
To progress the LGBTQ agenda, the queer community commonly has to rely on donor organizations or non-profits.
Wherever you live, it's critical that you support such groups in any way you can use so that they can reach out and aid others in the community. You might even need their assistance right or at some point in the future – and no matter what, every queer person has benefited from their tireless work to achieve the progress and rights we have today. Here are some outstanding community LGBT organizations in Atlanta.
These are wonderful places to start if you're looking for LGBTQ groups to join, seek support from, meet new people with or volunteer for a cause you care about.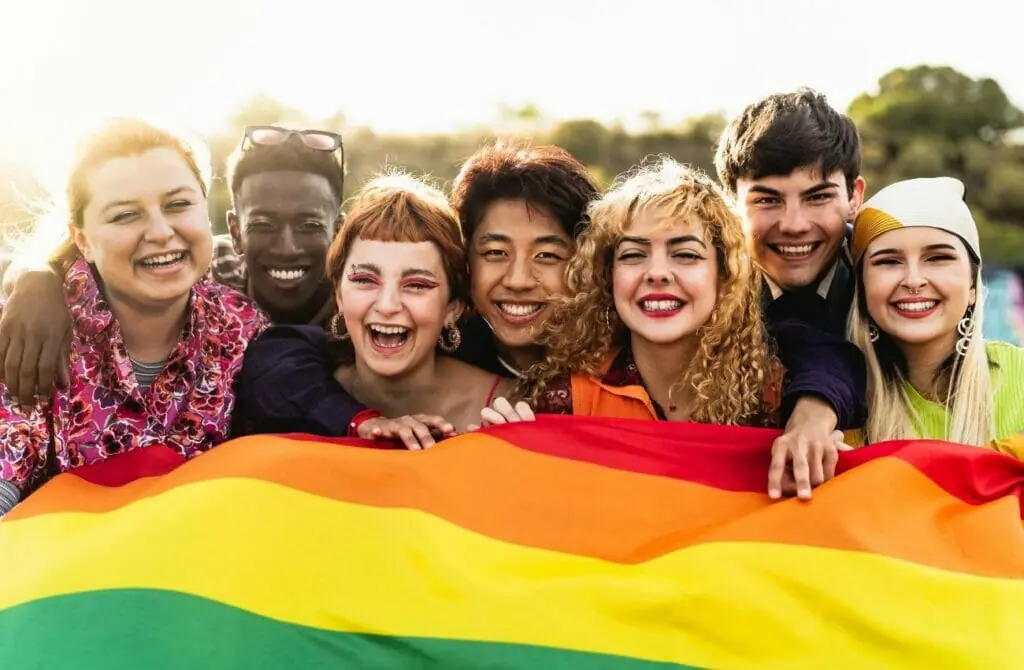 Fulcrum is a support group that provides a safe space for LGBTQ individuals from diverse orientations and backgrounds to share the struggles and triumphs they experience as LGBTQ individuals. Discussions at Fulcrum center around specific topics that are diverse and relate to everyone. This support group aims to encourage stimulating discussions and offer a platform through which people learn from the experiences and perspectives of others. If you're still in the process of coming out, Fulcrum is here for you. You should be aware, though, that it isn't group therapy.
This non-profit is Georgia's oldest LGBTQ organization that serves the LGBTQ community. This agency serves as a resource to and an advocate of sexually and genders diverse communities in Atlanta. The organization works on Atlanta Pride Festival, community reinvestment initiatives, and 60 other social, historical, and educational programs.
Southerners On New Ground (SONG)
SONG is the center for LGBTQ liberation across all borders of age, class, abilities, race, gender, culture, and sexuality. The organization enhances, maintains, and connects a regional base of LGBTQ people to transform the area through campaigns and strategic projects developed to address the conditions within communities. SONG creates this movement by promoting intersectional analysis, leadership development, and organizing. The organization is recognized locally and regionally for its training and organizing work.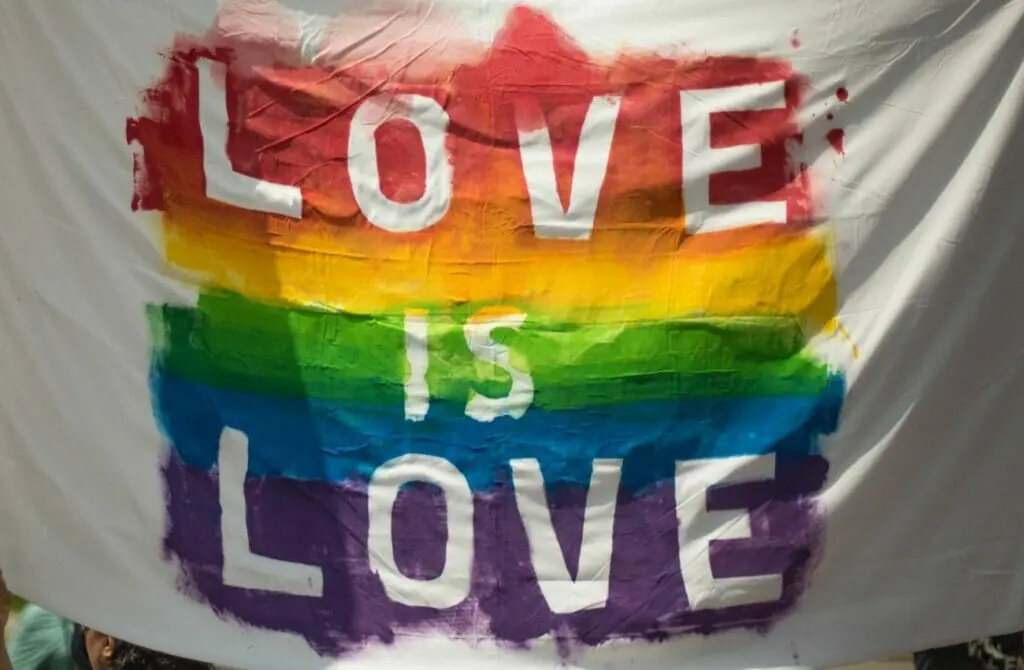 LGBT Owned Businesses In Atlanta
After moving to LGBT Atlanta, it's only natural to want to support queer businesses. One strategy for establishing a safer and more inclusive society is to create a secure environment where people may rest, buy, dine, and connect without fear, and this is exactly what LGBT companies should strive for.
To safeguard the queer community's survival and success, it is critical to support these initiatives wherever you are. With that in mind, here are a few LGBTQ-friendly businesses worth visiting in Boston.
ABBETTERBUZZ is a queer-owned apparel company launched in 2016. The company designs bold and graphic-inspired goods and apparel. The company's mission is to make fun, top-quality, and affordable apparel. All products made by ABB are made in limited quantities and manufactured in the U.S. whenever possible. The store takes pride in working with experts that are passionate about their work. Even though the company's operations are small, they impact the local community by giving back.
An all-male, all-night, all-nude male strip club in Atlanta that has been providing great entertainers, friendly staff, and a safe environment for over 20 years. The destination of choice for gay men seeking the best in adult entertainment with a fully nude strip show offers a one-of-a-kind experience. Swinging Richard's upscale, state-of-the-art club brings men from all over the world to Atlanta to strip down, distract and titillate audiences.
The best gay martini bar in Atlanta – well, the only one – with a penchant for art, karaoke, and videos to boot. Friendly faces, well-made drinks, non-smoking, and music set for casual conversation. They even have weekly drag shows and show tunes to complete the appeal.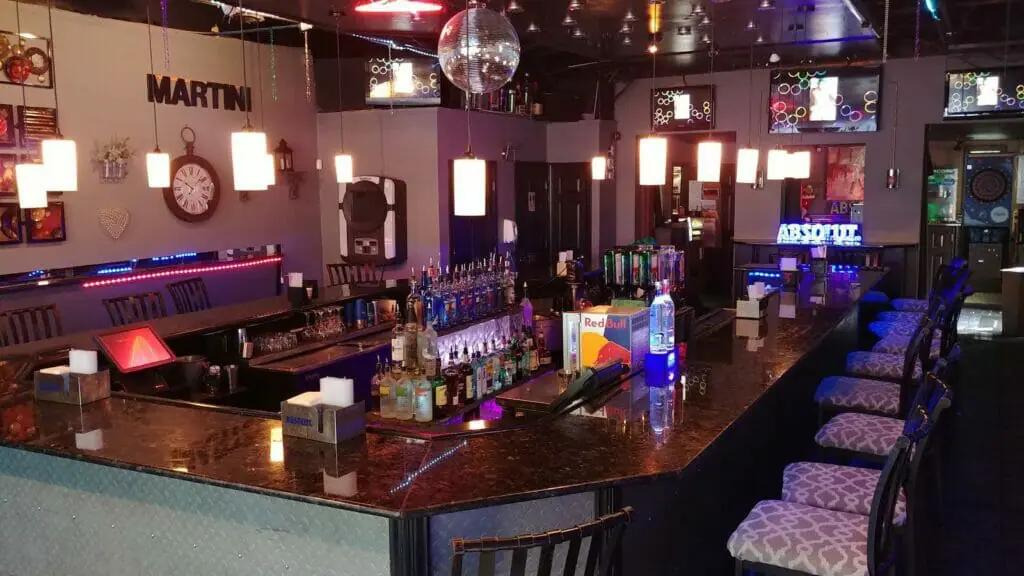 A fun and all-inclusive LBGT dive bar with good drinks and friendly patrons. Winning a host of awards, both nationally and internationally, Mary's is a gay bar that knows exactly what it is about and knows how to deliver that consistently. There is a hip and fun vibe, weekly and monthly special events, the city's best karaoke (with more than 15,000 songs available), a host of skilled DJs with the best music and videos, and patrons that don't take themselves too seriously. Experience their laid-back neighborhood atmosphere and see why Mary's is consistently rated as Atlanta's (and one of the world's) best gay bars.
The Baker Dude is a bakery cafe founded by Orran Booher in 2012. 'Baker Dude' is inspired by a local Atlanta company called King of Pops. Orran resigned from his job in 2012 and formed The Baker Dude one month later. The Baker Dude is committed to helping its clients enjoy all their bakery café favorites made with fresh ingredients. The establishment offers a variety of baked goods that will satisfy all dietary requirements. The Baker Dude is run y an exceptional staff that takes pride in serving customers with an assortment of goods that will fulfill all their cravings in an entertaining environment.
A gay southern kitchen establishment that offers guests a fabulous dining experience and a sumptuous menu of fried chicken options by day and transforms after10 pm into one of the most buzzing queer nightspots in the city. How very Georgia! Very casual and comfortable in East Atlanta with various shows throughout the week.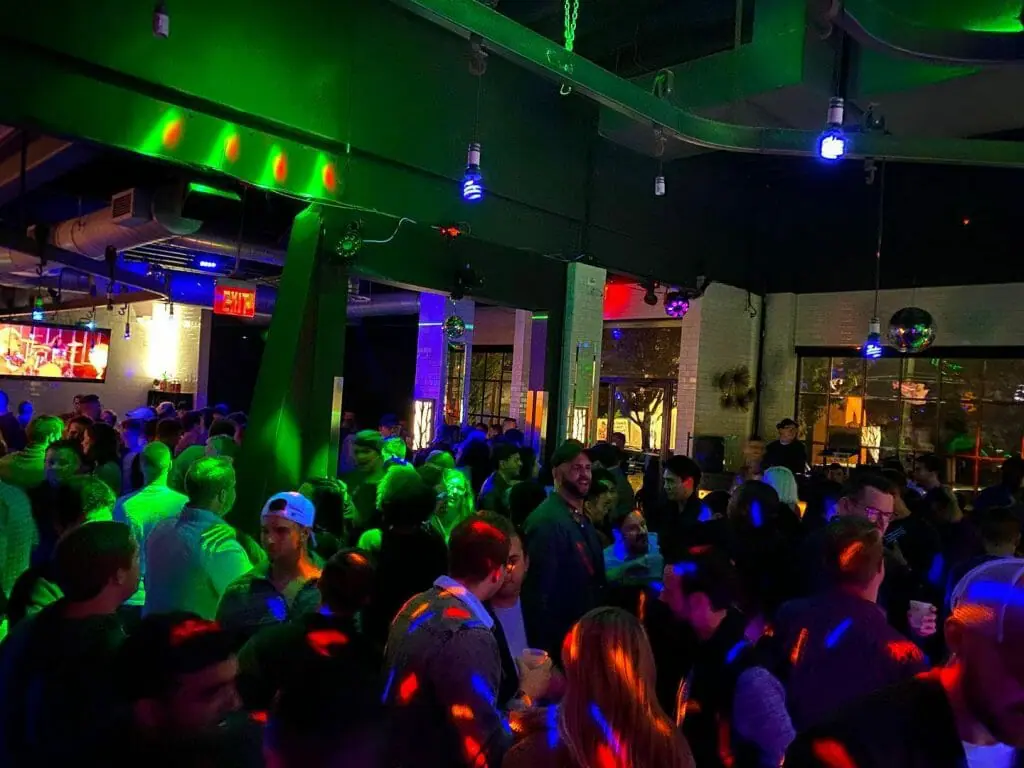 A place to explore your erotic and sexual inhibitions and for fun, day or night. The Den is a private membership-based organization specifically for men of color (and those that love them), and people of different sizes, shapes, endowments, and inhibitions travel from all over the South to enjoy the wild parties here. There are fetish nights, Naked play, Thicc Boy Thursdays, and more, all with strict dress codes – or lack thereof. There are no aquatic amenities (i.e., hot tubs, swimming pool, steam room, etc.). However, they do have showers for members to enjoy by themselves or with others, private rooms, lockers, dark spaces, and playrooms. There are lunchtime sessions Tuesday through Saturday from 11 am – 3 pm for those who prefer daytime fun or can't come in the evening.
Souk Bohemian is a queer-owned online shop founded by best friends Vanessa Coore Vernon and Morgan Ashley. The two friends combined two different businesses to come up with Souk Bohemian.
The two business partners believe in enhancing genuine connections with those centered around the beauty of experiences. Souk Bohemian features global aesthetics and minimal palettes, and each piece they offer is founded in comfort, style, beauty, and comfort.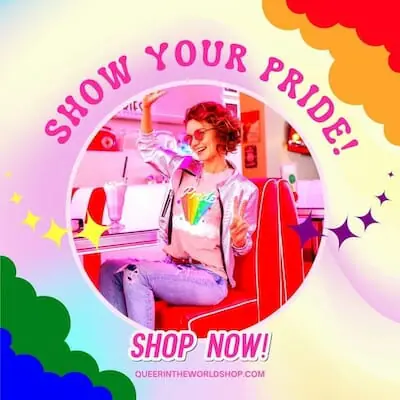 Final Thoughts On Moving To LGBTQ Atlanta
Atlanta is a beautiful city with gorgeous weather, exceptional comfort food, and amenities. ATL will embrace you in its southern warmth immediately you move here, and you're bound to find a community that'll make sure you fit right in!
Keep in mind that life is what you make it, and wherever you choose to begin your new life in gay Atlanta, we hope you find the openness and security you deserve. The surest way to discover LGBT Atlanta is always going to be living in a gay-friendly neighborhood by frequenting local LGBT businesses and events and joining queer community groups and sports teams.
We promise that if you follow these steps, your transition to LGBT Atlanta will be easier, and you'll rapidly meet like-minded people to build your new chosen family here. And if you are still not sure, we also recommend reading our Gay Atlanta guide with more specifics on the queer attractions, events, and LGBT fun on offer…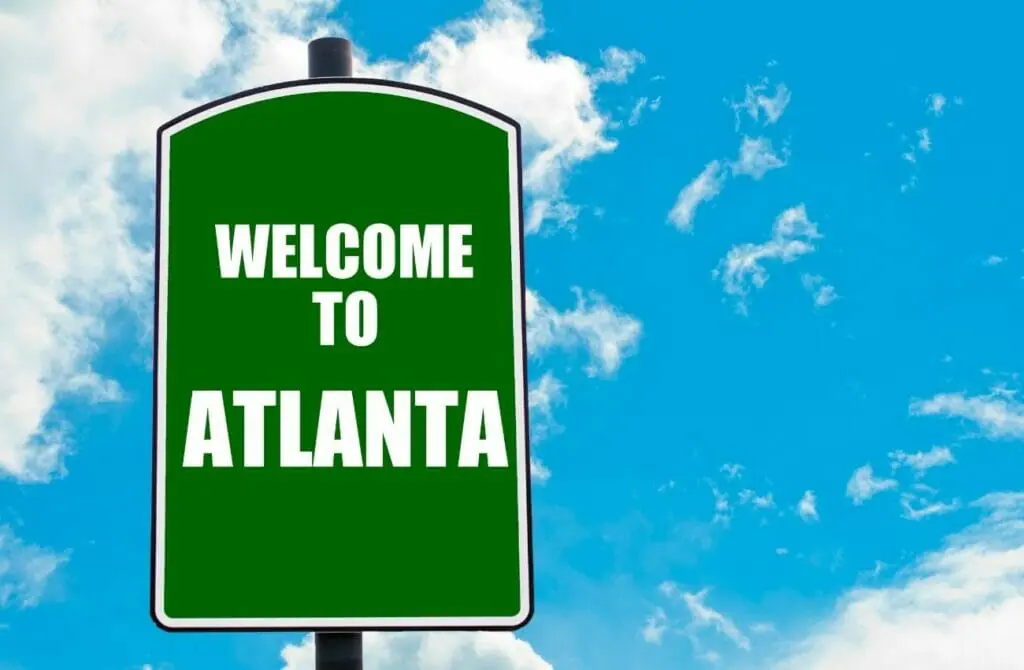 Finding Gay Realtors In Atlanta Georgia
When looking for the ideal realtor, why would you consider someone's sexuality? This may seem strange at first, but there are several reasons why contacting a gay realtor in Atlanta is a great way to find your dream house.
After all, when it relates to one of life's most important transactions, it's not unreasonable to expect fair, equal, and honest representation from someone who understands the queer community's particular needs and wishes. Furthermore, unfortunately, many people (up to a third of Americans) continue to believe that our community does not deserve protection and dignity in housing, adoption, employment, and other areas of life.
So it's no surprise that LGBT people who use mainstream realtors often describe feelings of discomfort, unnecessary trouble, unenthusiastic representation, or even antagonism or outright contempt. Everyone deserves a pleasant, stress-free home buying or selling experience while being adequately represented, and this is why we feel you should hire a gay realtor to assist you in finding your future home.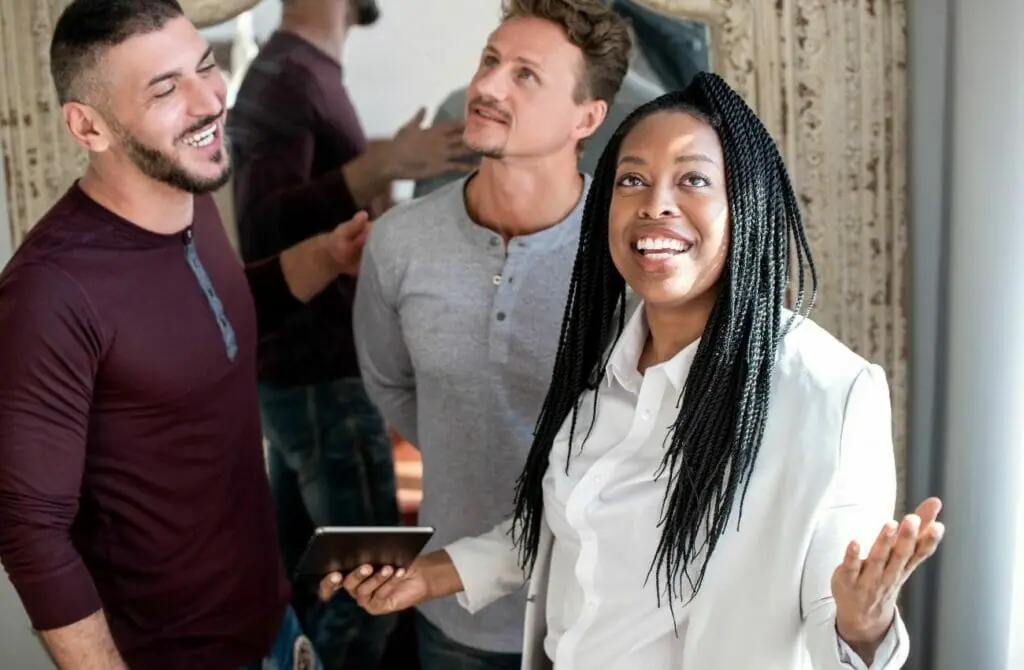 LGBTQ realtors are more likely to be familiar with the diverse communities in their area and know which ones may be best suited to you when looking for a home. That's not to say a heterosexual realtor isn't capable, but they've probably never had to address many of the issues LGBT people face. Rather than just being concerned with how bustling, fashionable, or up-and-coming a neighborhood is (or what it may appear like), gay realtors conduct extensive research into the neighborhoods in which they sell homes to ensure that clients are safe.
It used to be difficult to locate professional LGBT-friendly real estate agents in Atlanta, and it was virtually impossible to find one if you were relocating here from out of state and didn't have access to a local referral. You no longer have to search for a realtor without knowing whether or not they are accepting of others because you can use a list of gay, lesbian, and gay-friendly agents in Atlanta to do all of your homework for you.
Simply go to the page, and you'll be presented with a free list of gay, lesbian, and gay-friendly agents who can help you with your relocation as well as other useful information like LGBT+friendly schools, shopping, storage firms, tradesmen, and more. Read the biographies of LGBT real estate agents, then choose the one who is right for you. It's critical that you find someone who will be by your side and support you and your family during one of life's most exciting occasions.
Even better, there is no hidden motive, cost, or obligation whatsoever!