Despite its Bible Belt location, and Republican home-state, LGBT Dallas has one of the most vibrant queer communities you are ever likely to encounter. Diverse, genuinely warm, creative and just a little wild – the 'Big D' will not disappoint…
If you're thinking about moving to LGBT Dallas, Texas, you're not the only one. Dallas is attracting people from all over America with its vibrant culture, affordable homes, and unique jobs.
Dallas, one of the country's largest cities, is a larger-than-life metropolis replete with cowboys and cheerleaders, conspicuous consumption, and money. However, it also manages to balance this out with notable architecture, a thriving arts sector, exquisite food, and diverse neighborhoods to discover. And did we mention a tight-knit queer community?
Yes, just like in Boston, Austin, Atlanta, and other fabulously gay US cities, there is also an active LGBT scene here (if you know where to look), and this is something a gay realtor in Dallas can help you navigate as you find your new perfect home here.
Here cowboys, gays, hipsters, artists, and energy sector business types all live, work, and play in harmony – creating the multicultural ambiance that makes Dallas just so irresistible.
However, politics can still be a touchy subject as gay acceptance, and the overarching socially conservative zeitgeist in Texas is complicated. We always find people in LGBT Dallas to be welcoming and by-and-large accepting, but 'the Christian question' does pop up and thus Dallas has distinct dual identities – that of a diverse, innovative, big-business urban energy powerhouse and that of a conservative town, deeply rooted in Christian faith.
This perceived threat from this 'conservative right' forces queer people in Dallas to "take politics more seriously" than those in other more traditionally gay-friendly cities like Madrid, San Fran, Tel Aviv, or Melbourne.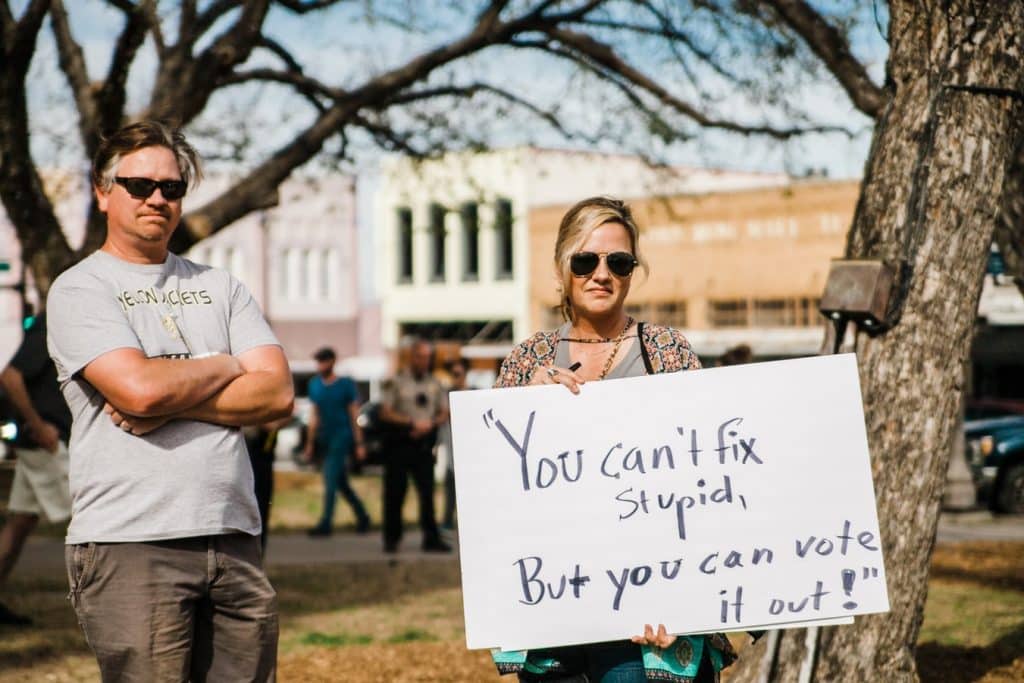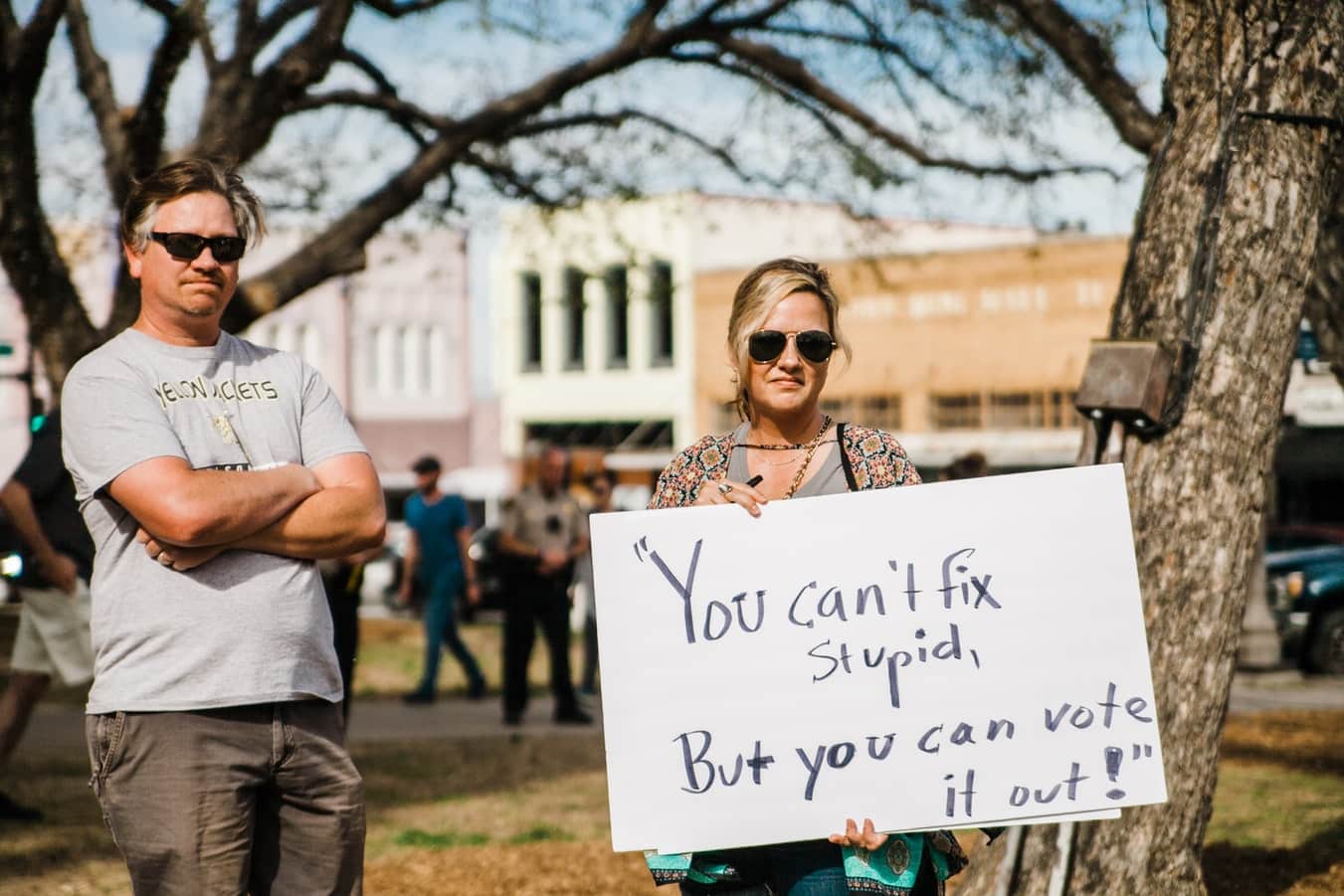 In many ways, however, this activism and vigilance make the LGBT community of Dallas just that much more connected and lively with a proliferation of gay events, venues, and organizations for queer people to lean on each other. So you can begin to understand what a paradox LGBT Dallas represents in that its vibrant queer scene is a reaction to the hostilities of its surroundings.
Before you pack up and move here, however, it's essential to know what living in Dallas is actually like – as moving to a new city presents distinctive challenges. Luckily, we've got your back.
Think of this article as a queer Dallas relocation guide that will help you understand what you're getting yourself into when moving to this beautiful city. If you need a more night-life and travel-focused guide detailing all the LGBT clubs, parties, and more, check out our Gay Dallas Guide!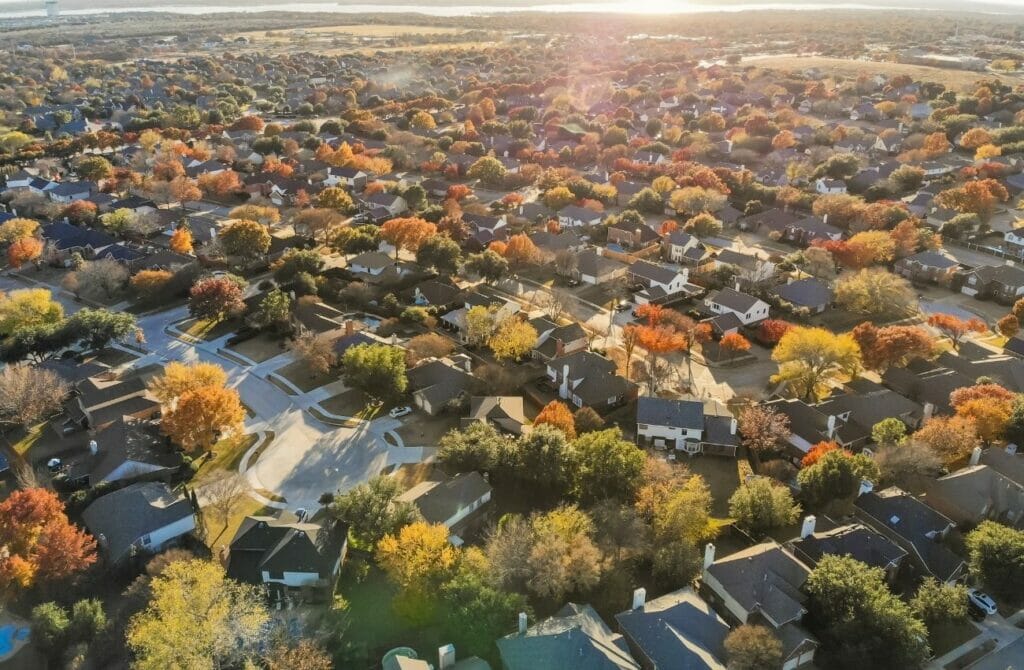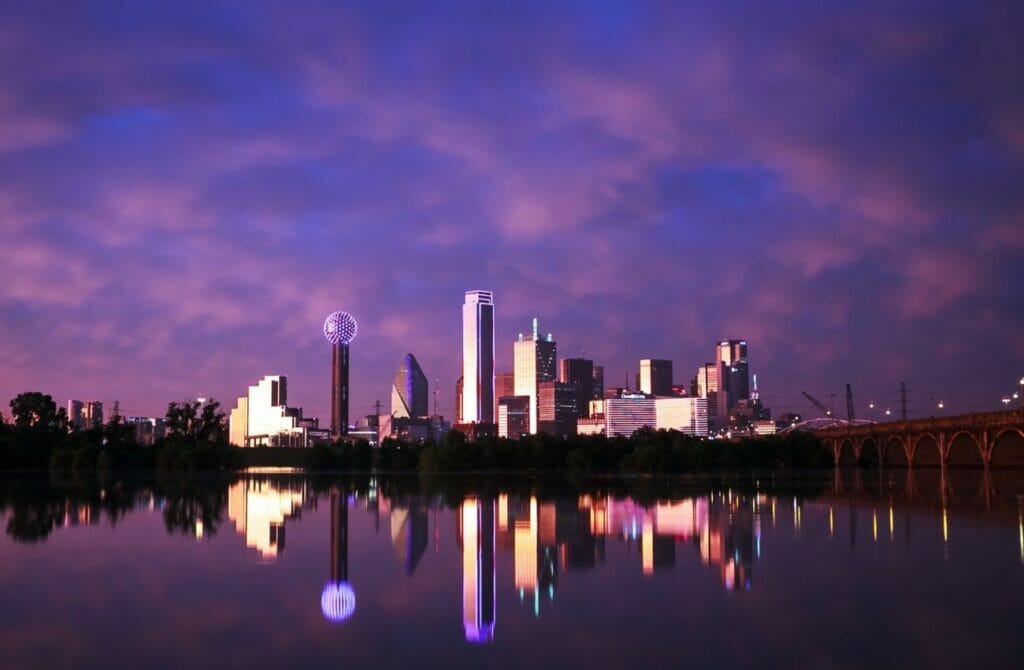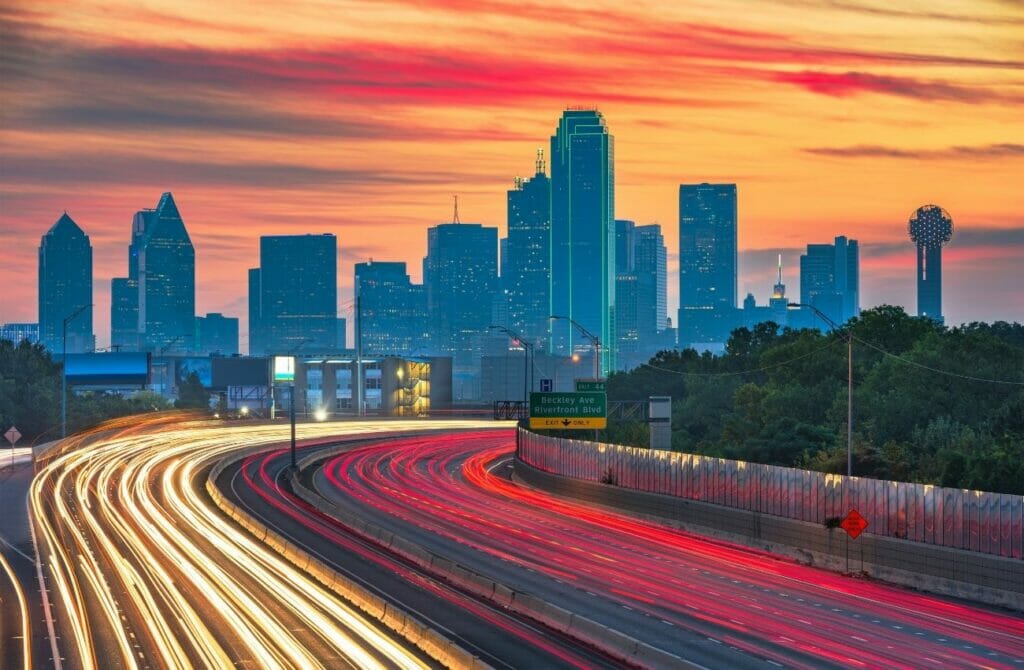 Highlights Of Moving To LGBTQ Dallas
We know moving to a new city can be stressful and exciting. We've put together a few highlights of what the city is about, so you have a better understanding.
The City Is Huge
Dallas is a big city both by size and population. In the last few years, the city has witnessed an increase of more than 1.2 million residents and is 343 sq. miles. To put the city's size into perspective, Manhattan is smaller than the area covered by Forth Worth International Airport.
It's An International City
There's no doubt that Dallas is a melting pot of different cultures. Historically, the city was a white cowboy area, but it has diversified in recent years. The population of African Americans is at 25% WHILE Hispanics make up 40% of the population. If you're looking to raise a family in a diverse city, Dallas is the place to be.
The Summers Are Extremely Hot
Dallas weather is hot. If you think you know hot weather, wait until you get here. The average highs in June, July, and August are above 90 degrees, and it'll be a common occurrence for your thermometer to get to 100 degrees. While the weather is hot, there are many opportunities to cool off in a pool. Winters here are mild, so you don't have to worry about snow or ice-cold temperatures.
There's More Than Cowboy Culture
The delicious food is part of what makes the city a cultural melting point. However, that's not all. Dallas is home to many galleries, museums, and spaces where you can catch a performance. Whether you like comedy, music, or opera, there's something in Dallas for everyone.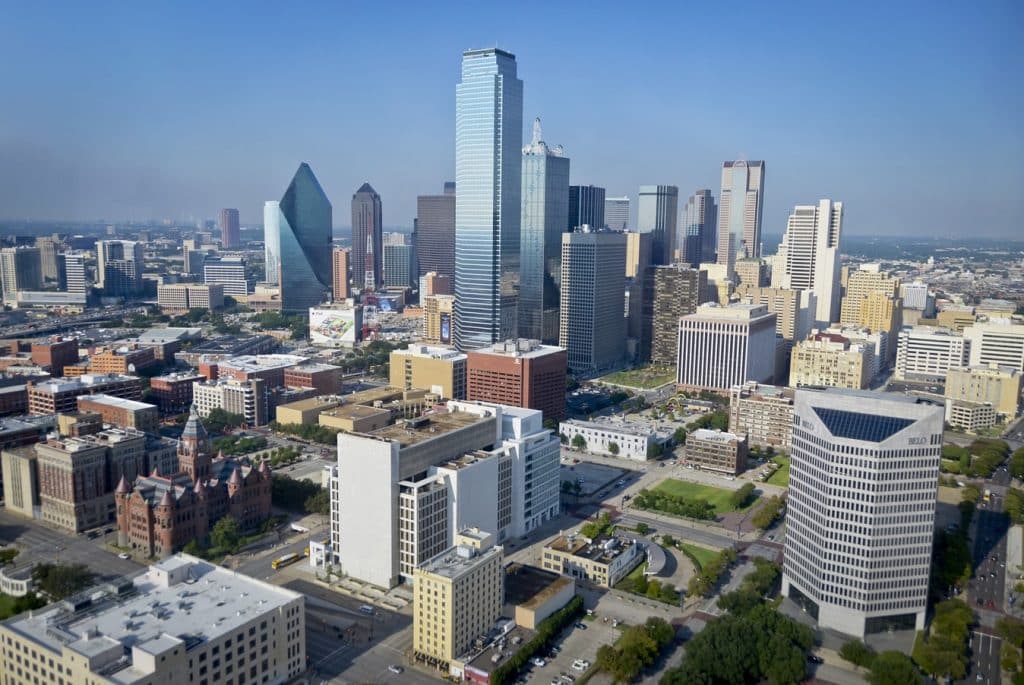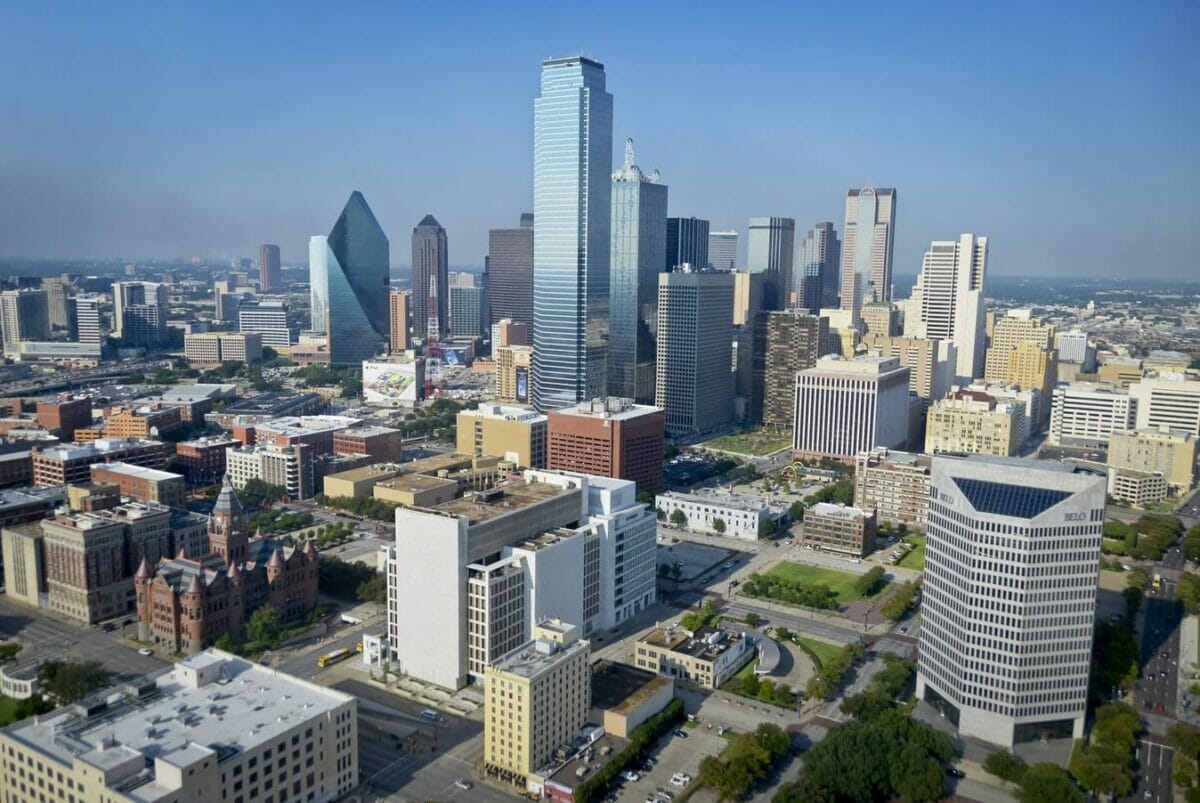 Does Dallas Embrace The LGBTQ Community?
As a member of the LGBTQ community, it's vital to know whether moving to Dallas is the best decision for you and your family. Even though Dallas is a liberal city, it's still in Texas. The truth is that Dallas is pretty welcoming. Of course, there's always that one person that's never pleasant to members of the LGBT community, but those can be found everywhere.
Dallas has various benefits and protections for LGBTQ couples and individuals. Take a look at some of them:
Dallas has county employment laws that protect against discrimination in gender identity and sexual orientation.
Dallas City offers city employees domestic partner benefits. These include health insurance for unmarried same-sex couples.
Dallas prohibits private and public employment, public accommodations, and housing discrimination. These laws include gender identity and sexual orientation.
Dallas Independent School District adopted policies protecting its students from bullying based on gender identity, sexual orientation, and gender expression.
The University of Texas in Dallas implemented non-discrimination policies protecting both employees and students. The university prohibits discrimination in campus housing.
There is an LGBT Liaison and Community Engagement Officer in the Dallas Police Department that works to offer solutions to issues faced by the LGBTQ community.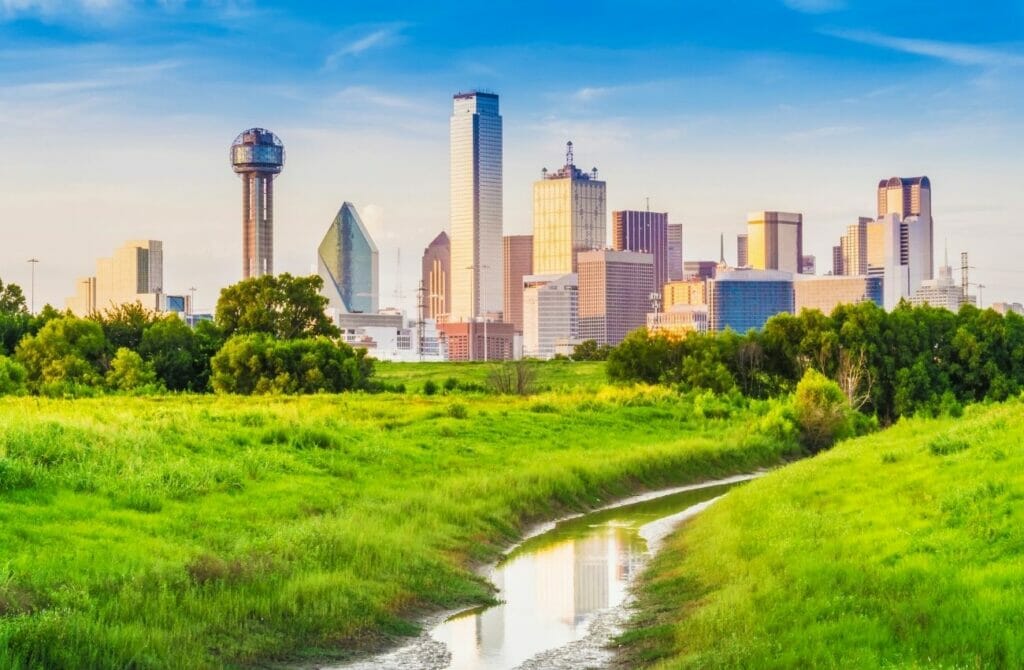 Is Dallas An Expensive City To Move To?
The cost of living in Dallas is 2% higher than the country's average. Below is a detailed look at different expenses you will incur while living here.
Housing, utilities, and transportation: Dallas's housing expenses are 5% higher than the country's average. The home market in Dallas has increased by 17.1% since 2020, and the median price for a home is $410,000. Utility prices in the city are 4% higher than the country's average, while transport costs like gas prices and bus fares are 1% lower than the country's average.
Food and groceries: grocery prices in the city are 5% lower than the country's average.
Healthcare: Dallas healthcare is 1% higher than the U.S average.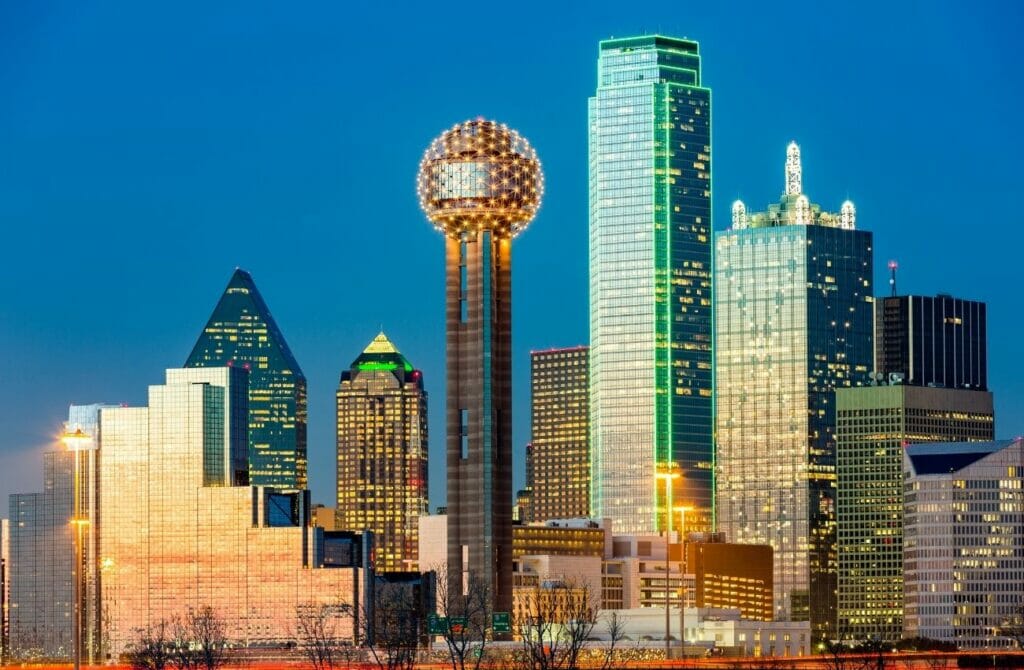 The Best Gay Neighborhoods In Dallas
Not all LGBT individuals want to live in the frenzy of Downtown Dallas and its central business district, so thankfully, there are lots of alternate areas to live for those who are seeking a calmer-yet-still-LGBT-friendly environment.
When relocating to LGBTQ Dallas, keep in mind that some neighborhoods are closer to all of the exciting queer events and happenings than others. Knowing them in advance will ensure that you arrive at your new home in the most suited gay-friendly area of town.
Start with these top gay and LGBT-friendly Dallas communities to find your fabulously perfect new home, each with its own individual personality, welcoming community, and amenities you'll adore. Allow ample time to become acquainted with Dallas's diverse personalities, and keep in mind that this city has plenty to offer everyone – LGBTQ or not!
Now let's take a look at where the handful of marvelous gay areas in Dallas are and talk about the Dallas gayborhood where you might feel most at home! Or speak to a local LGBT real estate agent for a more detailed understanding of the best options today.
Oak Lawn
Oak Lawn is famous for its active environment, adventurous entertainment options, and elegantly maintained properties. It is minutes from Downtown Dallas. Oak Lawn has its own unique culture. Locals refer to it as the "gayborhood" because of the many LGBT-friendly nightclubs, eateries, businesses, and festivals such as the yearly Halloween procession.
The mix of upscale high-rise flats and rebuilt post-war residences, on the other hand, attracts young urban professionals of various ages and those with exquisite design and dining interests. The neighborhood's retail and dining offerings tend to be one-of-a-kind, ranging from high-end to character-packed and affordable.
The exquisite Turtle Creek corridor, located just north of downtown in Oak Lawn neighborhood, spans 80 blocks and includes over 90 acres of green spaces, luxury townhomes, and contemporary high-rises. The Katy Trail, which runs through the area, provides excellent stunning scenery.
Oak Lawn lures most of its urban professionals since it is a diverse and accepting neighborhood. Residents here are 37.8 years old on average. As one of the oldest neighborhoods in Dallas, it features a diverse range of architectural styles, such as gleaming towers and modest bungalows. Driving through older duplexes or newly designed high-rises here is just as likely as walking past a gorgeous residence on a quiet, tree-lined lane.
Oak Cliff/ Bishop Arts District
Hord's Ridge was the original name for the Oak Cliff district. The town was grown to the point where investors Thomas L. Marsalis and John S. Armstrong resolved to buy the land and convert it into a residential neighborhood.
Oak Cliff became the neighborhood's chosen name because of the vast oak trees and undulating hills that originally defined it. When people think of Oak Cliff, they refer to North Oak Cliff, although the district consists of four distinct sections—and a substantial amount of land.
The Bishop Arts area has the second-highest percentage of gay-owned businesses in Dallas. As you travel through the lanes of art galleries, eateries, and busy retail shops, you can take in the small-town charm of the neighborhood. Begin your shopping in Bishop Arts Market for souvenirs and small home décor items before heading to Veracruz Café and having some mixiotes de Pollo, a typical Mexican meal of chicken enveloped in banana leaf and topped with a guajillo and ancho chile sauce.
Gentrification is taking over Oak Cliff, particularly on the outskirts of the buzzing Bishop Arts District, which is bordered by North Tyler, West 9th, Davis Street, and North Zang Boulevard. This vibrant street has evolved into a trendy hangout for restaurants, bars, and shopping.
GreenVille
Greenville Avenue is where Dallas' young and hip residents gather. This long boulevard, which runs from nearby Garret Park to Richardson, is lined with unique stores, restaurants, and nightclubs.
Mockingbird Lane splits Greenville Avenue, and attractions to the north are on Upper Greenville. Those in the south are on Lower Greenville. Upper Greenville is more upmarket and pricey than Lower Greenville, which is noted for its lively bar scene and attracts an urban yuppie clientele.
The Greenville area has something for everyone, no matter the occasion or budget. Greenville is the neighborhood to be if you want to relax on a terrace while enjoying a nice drink with your dinner. In this one-of-a-kind location, you can choose from a vast range of cuisines.
Visitors to the area easily wander from bar to bar on the packed Greenville Avenue, earning it a status as one of the most fabulous nightspots in town. Lower Greenville boasts elementary schools, single- and multi-family homes, churches, and a diverse range of restaurants and shops grouped around Skillman Street and Greenville Avenue. The area includes landmark suburbs with thriving townhomes and condos, and canopies of trees.
Preston Hollow
Preston Hollow is one of the most affluent communities in Dallas. It is located 5 miles from downtown and features a blend of ranch-style homes, enormous estates, and village-like retail districts. The district is famous for housing residents like Ross Perot, Mark Cuban, and former U.S President George W. Bush, and numerous stores and restaurants.
Preston Hollow has several lovely parks, including an ever-growing Northaven Trail, a park that runs across the neighborhood. Along with biking and hiking, the trail offers spaces for various community events, such as movie nights, neighborhood parades, and fun runs.
Preston Hollow is quickly becoming Dallas' go-to destination for excellent restaurants and cozy cafes, with something to suit nearly every taste and budget. Preston Hollow is surrounded by Dallas' premier shopping complexes: Northpark Mall to the east, Preston Center in the south, and the Galleria up north.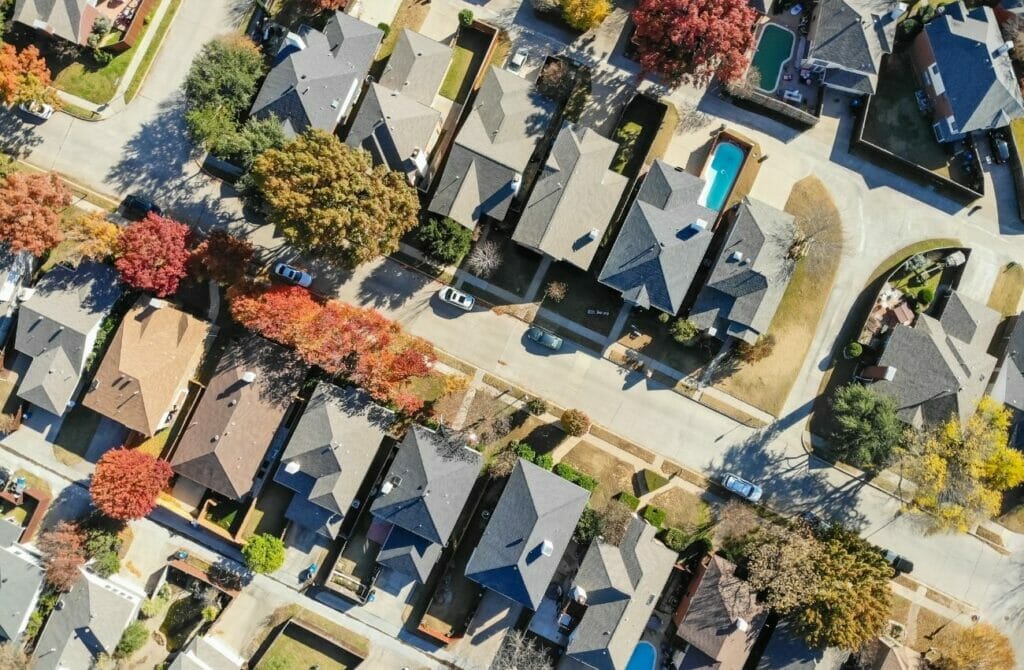 Annual LGBT Events In Dallas
After moving to a new city, you will likely want to create new connections, meet new people, and network. Thankfully, LGBT Dallas plays hosts to a variety of annual events for lesbians, transgender persons, gays, and anyone else who wants to have a good time.
While there are many queer events in the city, the ones listed here are the largest and greatest and are all worth marking in your calendar as you won't want to miss them.
Mardi Gras Oak Cliff Parade (February)
A spring festival and parade celebrating Mardi Gras with an Oak Cliff twist. The largest and most diverse annual event held in Oak Cliff where everyone from schools and churches to service organizations and neighborhoods celebrates with New Orleans flare. Not to be confused with Sydney Mardi Gras, there is also an elite Oak Cliff Masquerade Party held along with Dash for the Beads races.
The Dallas Bears' Texas Bear Round-Up began circa 1995 with a hand full of Dallas Bears members coordinating their first event. The event was attended mostly by the Bear community in Texas. A small event with lots of fun, fur, and frolic that has since grown wildly in numbers and purpose. Today the Texas Bear Round-Up is a large Bear family reunion and fundraiser weekend celebrating the bear community and those who identify themselves as bears, cubs, otters, and their admirers. Expect plenty of entertainment, dances, fun events, pool parties shopping, fun, and to make many new friends with over 1800 attendees.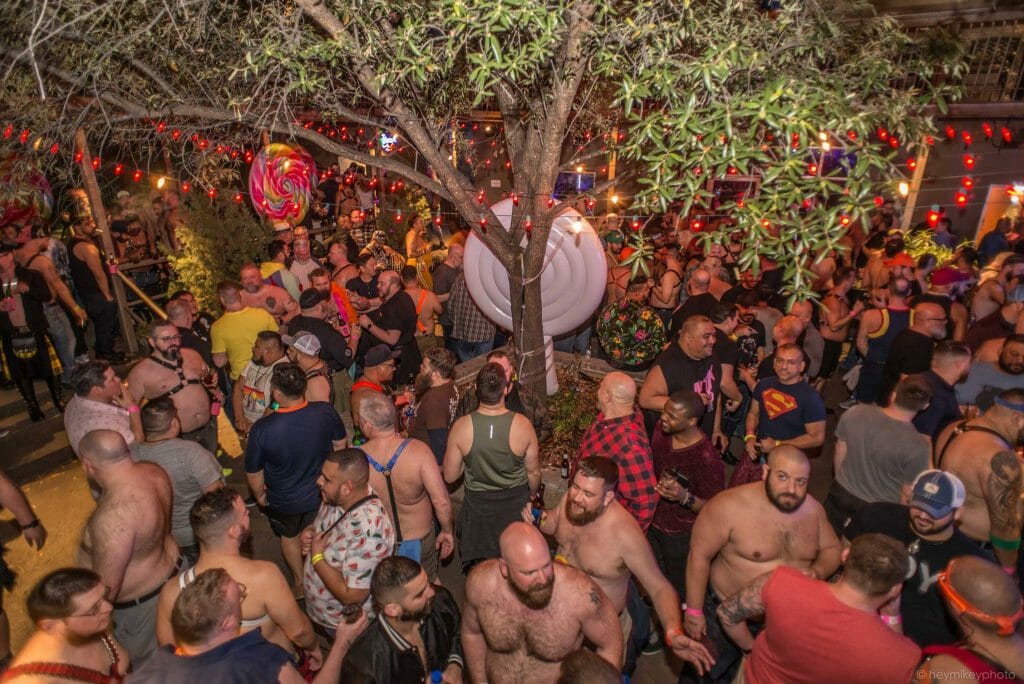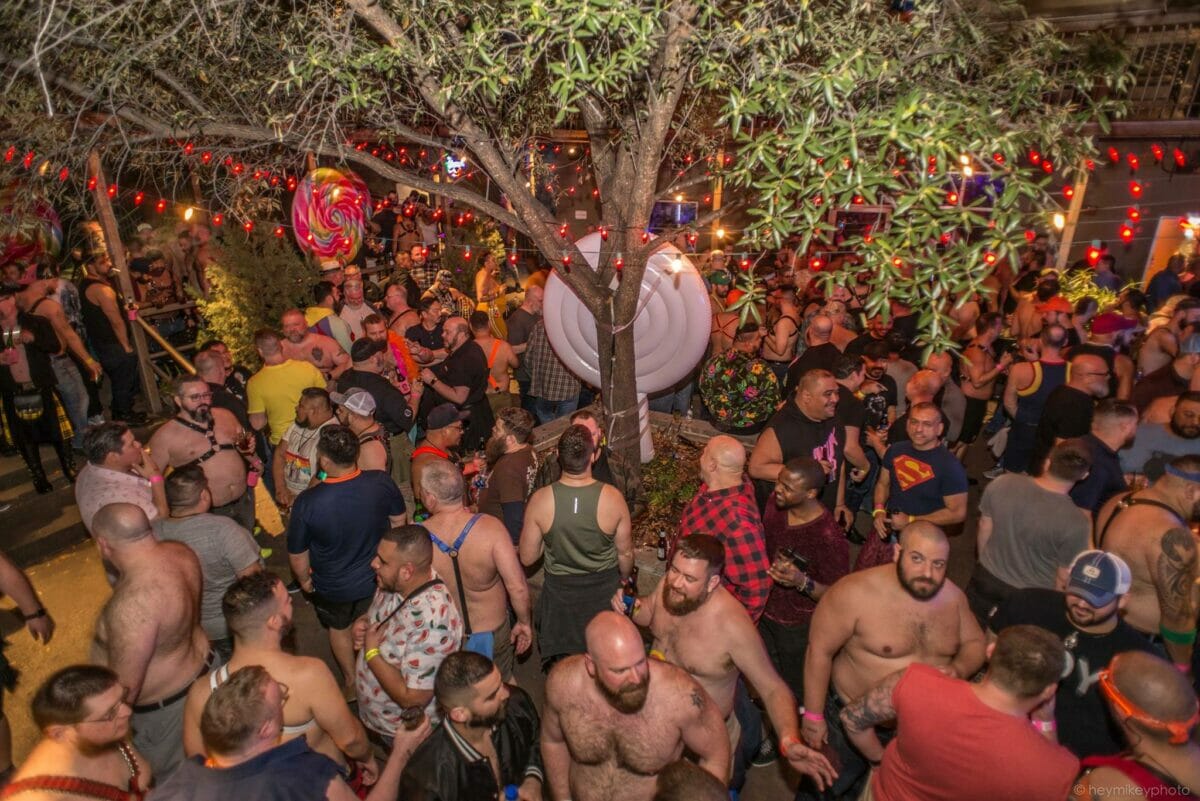 The Purple Foundation raises funds for those living with or affected by HIV/AIDS; and improves the overall quality of life, health, and wellness of the Dallas LGBT community. Purple Foundation's premier dance fundraiser, Purple Party Weekend, is a sensational weekend of dance events featuring electrifying visual performances and music by some of the world's most popular DJs. Purple Party Weekend attracts dance-music lovers from all over the world and is the largest nonprofit, all-volunteer charity dance weekend in the United States. In addition to Purple Party Weekend, Purple Foundation produces several quarterly dance events at various Dallas venues.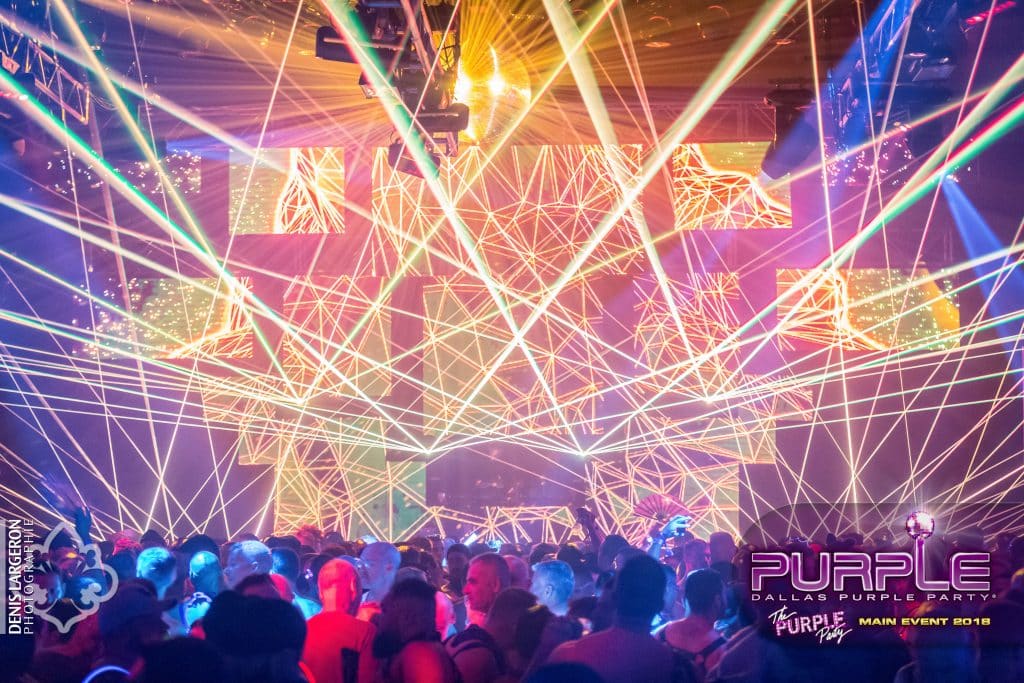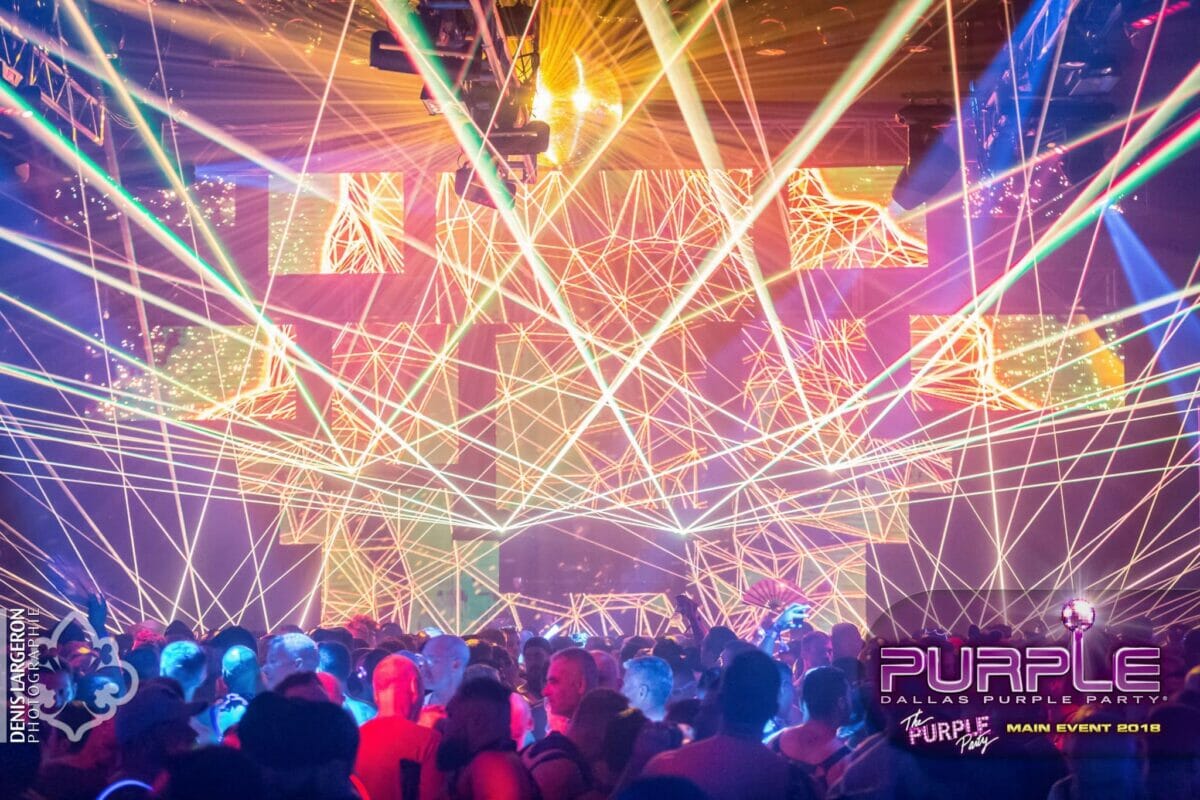 DFW Sisters Red Dress Party (May)
The biggest party of the year is organized by the DFW Sisters of Perpetual Indulgence! Join the crowds in your best/sexiest, barely legal red attire and go a little crazy with the sisters. There is also a silent auction and sister swag available during the event, with all funds raised going to supporting their charitable causes throughout the year.
Dallas Pride Alan Ross Texas Freedom Parade + Music Festival (June)
The most significant annual LGBT event held in Dallas, recently moved somewhat controversially, to June and away from Oak Lawn to Fair Park! A fabulous celebration of queerness and diversity, while still embracing its political roots, it remains to be seen how these changes will affect Dallas Pride going forward. Either way expect plenty of rainbow flags, wild parties, and glitter realness. Make sure you have your best pride outfits ready henny…
Dallas Southern Pride (September)
The official annual celebration for Black lesbian, gay, bi, trans, and queer individuals to come together and celebrate who and what they are along with the essence and spirit of Black culture and richness. There will be a series of events and parties that include an Official Kickoff Party and Ball, as well as thousands of attendees. Dallas Her Pride is the official women's host of Dallas Black Pride.
Oaklawn Halloween Block Party (October)
A major event on the Dallas queer calendar that culminates in a fabulous party on the 3900 block of Cedar Springs. The event has featured a costume catwalk, with live commentary, music, food, beer, and other refreshments along with a live DJ and performances! Admission to the street party is free.
LGBTQ+ Community Organizations In Dallas
The Dallas LGBTQ community is lucky to have a variety of organizations and resources looking out for it.
Wherever you live, it's critical that you support such groups in any way you can use so that they can reach out and aid others in the community. You might even need their assistance right or at some point in the future – and no matter what, every queer person has benefited from their tireless work to achieve the progress and rights we have today. Here are some outstanding community LGBT organizations in Dallas.
These are wonderful places to start if you're looking for LGBTQ groups to join, seek support from, meet new people with or volunteer for a cause you care about.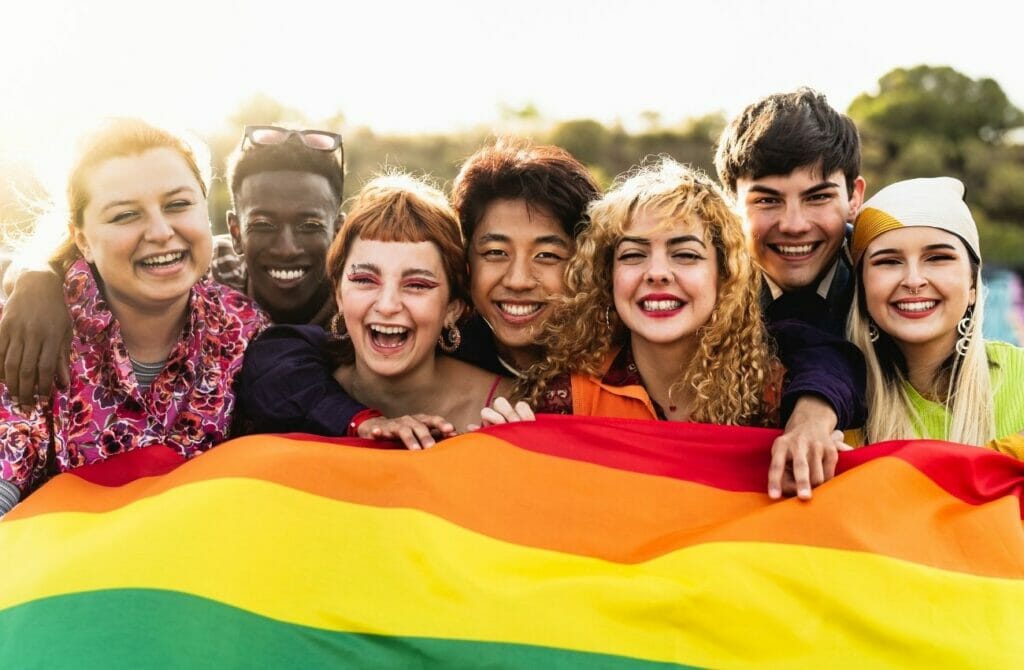 Cathedral of Hope is a well-attended, progressive, and inclusive Christian church. It is the world's most prominent and most inclusive place of worship. Cathedral of Hope was first opened in 1970 by senior Pastor Rev. Dr. Neil G. Cazares- Thomas. The church is welcoming to all and is located in the Oak Lawn neighborhood on Cedar Springs Road, which puts it at the epicenter of the LGBTQ community in the city.
The Resource Center is one of the social services and medical centers in the city whose goal is to empower the LGBTQ community and people living and affected by HIV through strengthening communities, improving health and wellness, and providing advocacy and education. The Center has been working for 35 years and still provides programs catered to the LGBTQ community. They also offer the necessary assistance to people living with HIV/AIDS, their families, and friends.
Dallas Hope Center is a homeless shelter focused on the LGBTQ community. The shelter seeks to help 18+ individuals and ultimately reduce homelessness in young adults in the LGBTQ community living in Dallas. Dallas Hope Center is the only LGBTQ Homeless Youth Transitional Living Center. The organization hopes to change the lives of those who experience post-traumatic stress, suicidal behavior, and conduct disorder.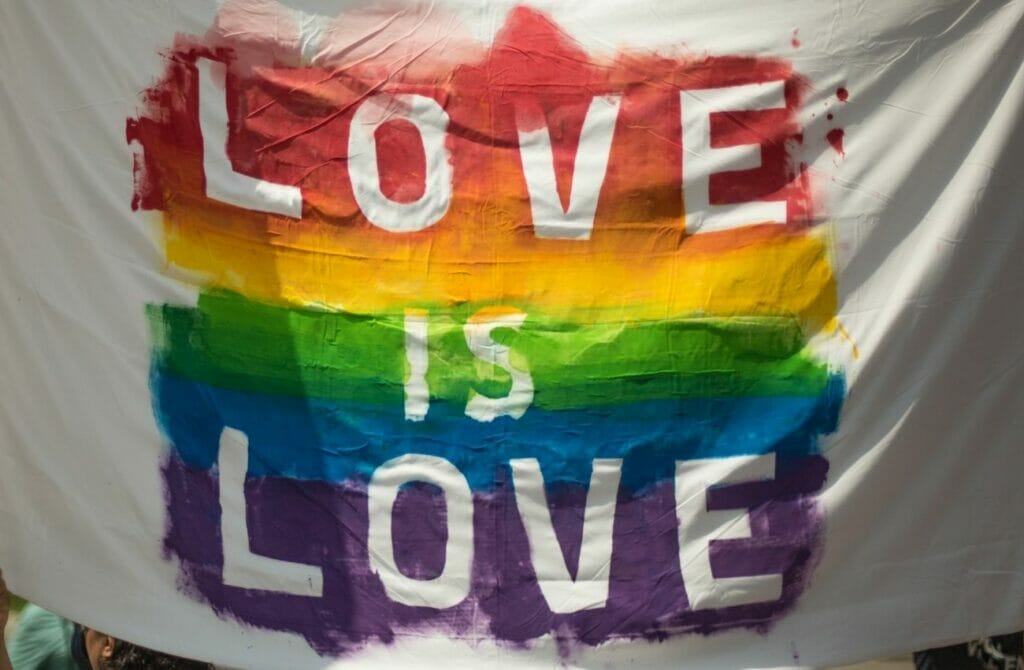 LGBT Owned Businesses In Dallas
After moving to LGBT Dallas, it's only natural to want to support queer businesses. One strategy for establishing a safer and more inclusive society is to create a secure environment where people may rest, buy, dine, and connect without fear, and this is exactly what LGBT companies should strive for.
To safeguard the queer community's survival and success, it is critical to support these initiatives wherever you are. With that in mind, here are a few LGBTQ-friendly businesses worth visiting in Dallas.
Cereal Killer Sweets is owned by Megan Morales, who has been in the bakery business for as long as she can remember. As a child, she used to help out in her mom's bakery. As a bakery owner, Megan aims to bring CBD-infused treats, half-pound cookies, and candies to locals in the city. Cereal Killer Sweets allows Megan to donate to community nonprofits and local charities. Cereal Killer Sweets do not disappoint with a vast array of flavors such as Butter than Sex and Berry Me Alive; Cereal Killer Sweets do not disappoint.
An upscale bar on the Oak Lawn Cedar Springs Strip with a warm, neighborhood vibe conducive to conversation. There is a fun assortment of live entertainment including Broadway Showtunes and Cher-E-Oke, incredible cocktails, and a team who really wants to ensure you have a memorable night.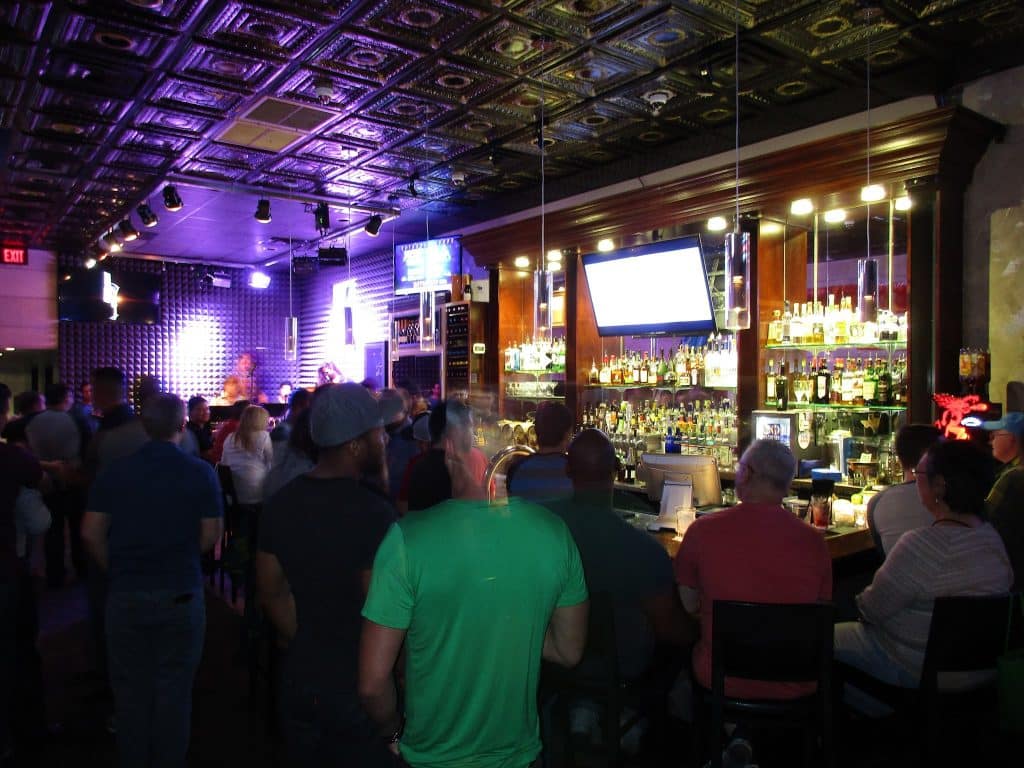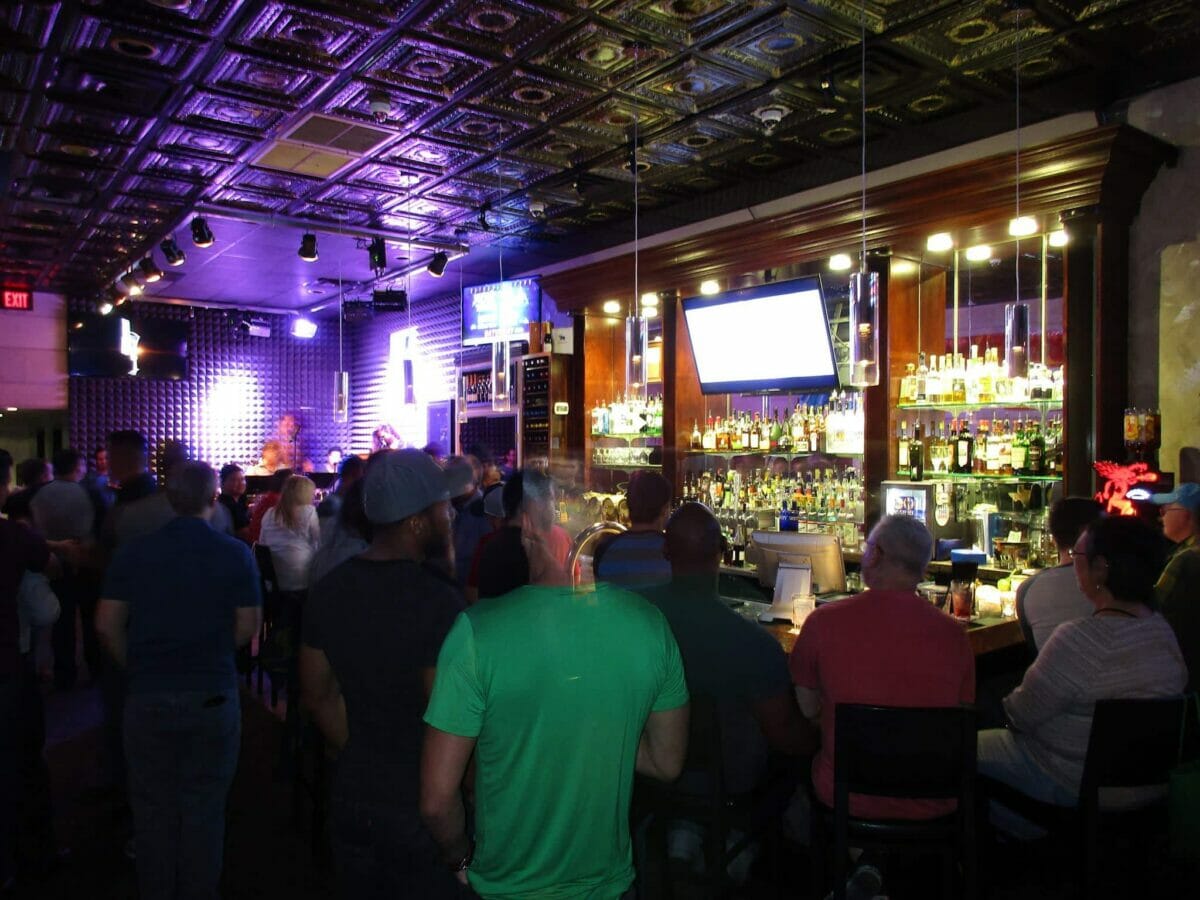 Lick Honest Ice Cream
Lick Honest Ice Cream takes great pride in procuring its products from small, family-owned local farms. The company, co-founded by Chad Palmatier and partner Anthony Sobotik, was influenced by the local culture and history. However, its output is relatively modern, with a sense of crazy experimentation and free imagination engaged in the process of crafting the ice cream that Dallas residents have grown to adore.
The top kinky store in Dallas specializes in BDSM and leather pieces with pieces for men and women. They offer their own unique designs and a great manufacturing department should you need something custom. Due to the change of atmosphere in Deep Ellum, they are currently moving to a new location which is yet to be announced.
The world's largest LGBT church is located in Oak Lawn with a membership of over 4,000 local members. The postmodern cathedral was custom designed and is worth visiting regardless of faith – if only to see the 78-foot bell tower commemoration of HIV/AIDS victims. No matter who you are or where you are on life's journey, you're welcome here.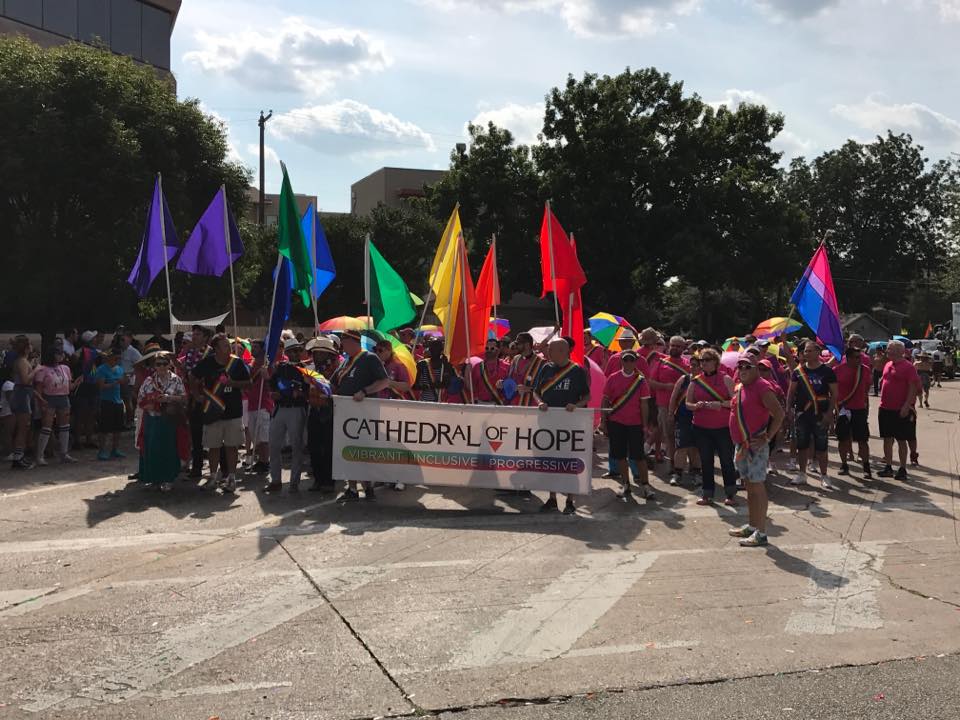 Home to a diverse array of retail, nightlife, restaurants, accommodations, and services, many with a strong queer focus. This vibrant and popular neighborhood is also home to many community events and celebrations. It would be impossible to experience gay Dallas without stopping off here.
The Southwest's premiere show bar for gender illusion, hosting multiple drag shows upstairs at Station 4 on the Oak Lawn Strip. Always fabulous, with a mix of talented performers who specialize in glamour, comedy, and ensuring you have a good time. With a drag stage that features a digital background and special effects – the Rose Room is always our favorite spot for Drag Show in Dallas. Open nightly Thursday through Sunday.
Gay Oak Lawn's favorite diner, serving traditional home cooking with farm-fresh ingredients. In fast-paced and ever-changing Dallas, people seem to keep coming back to Luckys. Maybe it's because they partner with local and regional farms. Or perhaps it's because their menu offers delicious home-style favorites like chicken fried steak or buttermilk pancakes. Personally, we think it's the '50s-style throwback vibes, incredible service, and respite from the chaos outside.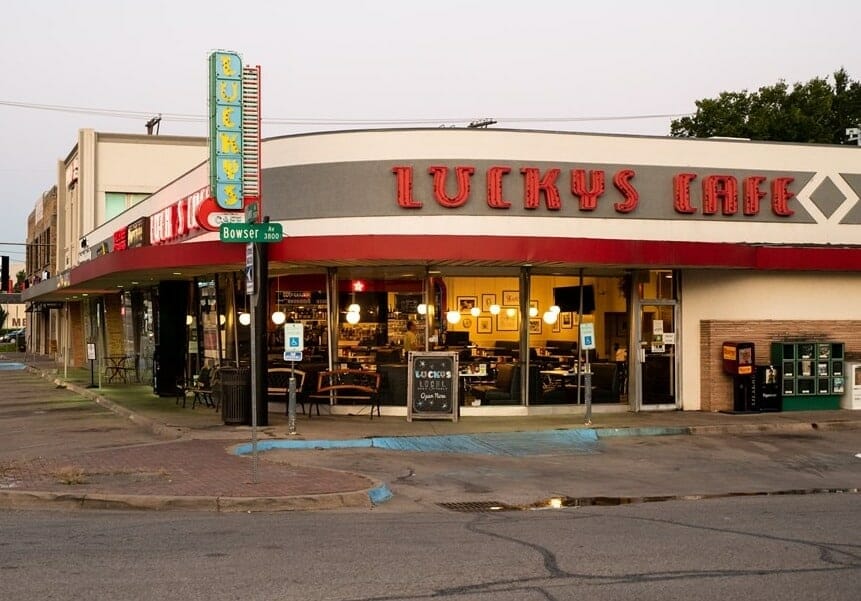 Hunky's
Another popular spot for gays on the Cedar Springs strip offering old fashion hamburgers, hot dogs, patty melts, shakes, and cute boys.
A chain of boutique adult novelty stores in Dallas. You can shop here for over 8,000 unique adult products for lovers such as vibrators, novelties, lubricants, and massage oils. With three locations, including one on Cedar Springs Road, and some of the friendliest staff in the adult sex toy industry, this is the place to go for all your playful needs.
A chain of private saunas and gyms providing a safe, healthy and fun environment for adult gay and bisexual men with other locations in Columbus, Fort Lauderdale, Houston, Indianapolis, Orlando, St. Louis, and Miami. The Dallas location is just steps from the Swiss Avenue Dart station and boasts immaculate facilities including a refreshing outdoor pool, "Cowboy" whirlpool, relaxed steam room and sauna; full equipped circuit gym, and private dressing rooms. Recently renovated and open 24 hours a day, this is the best place in Dallas for quick NSA fun. If you plan to visit more than three times in 6 months, you should get the membership. Otherwise, their casual rates are best – but either way, a photo ID is mandatory.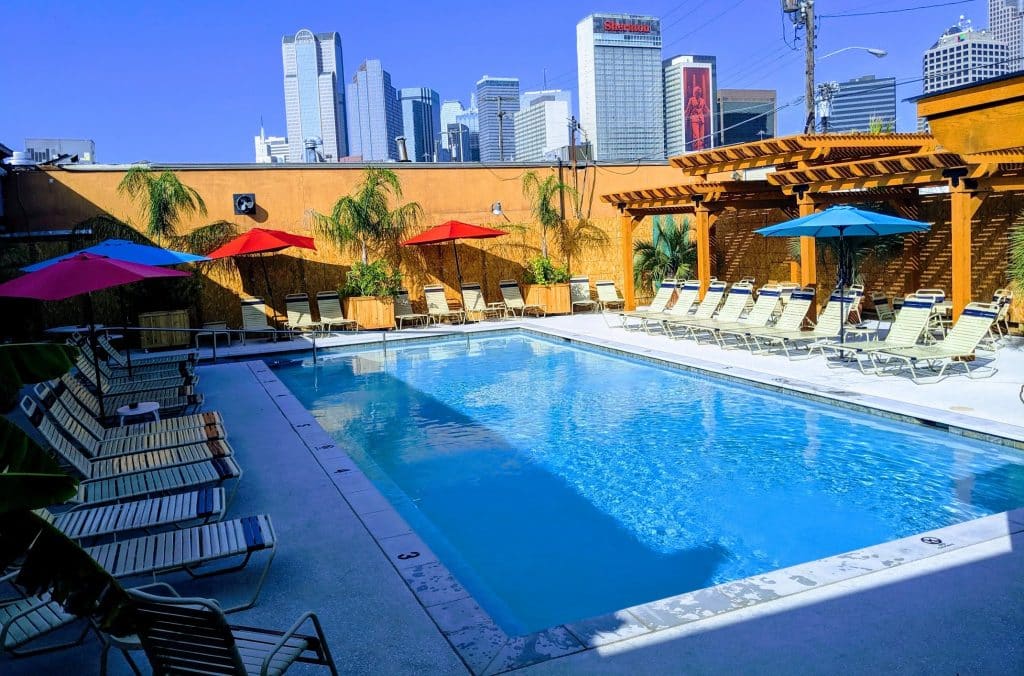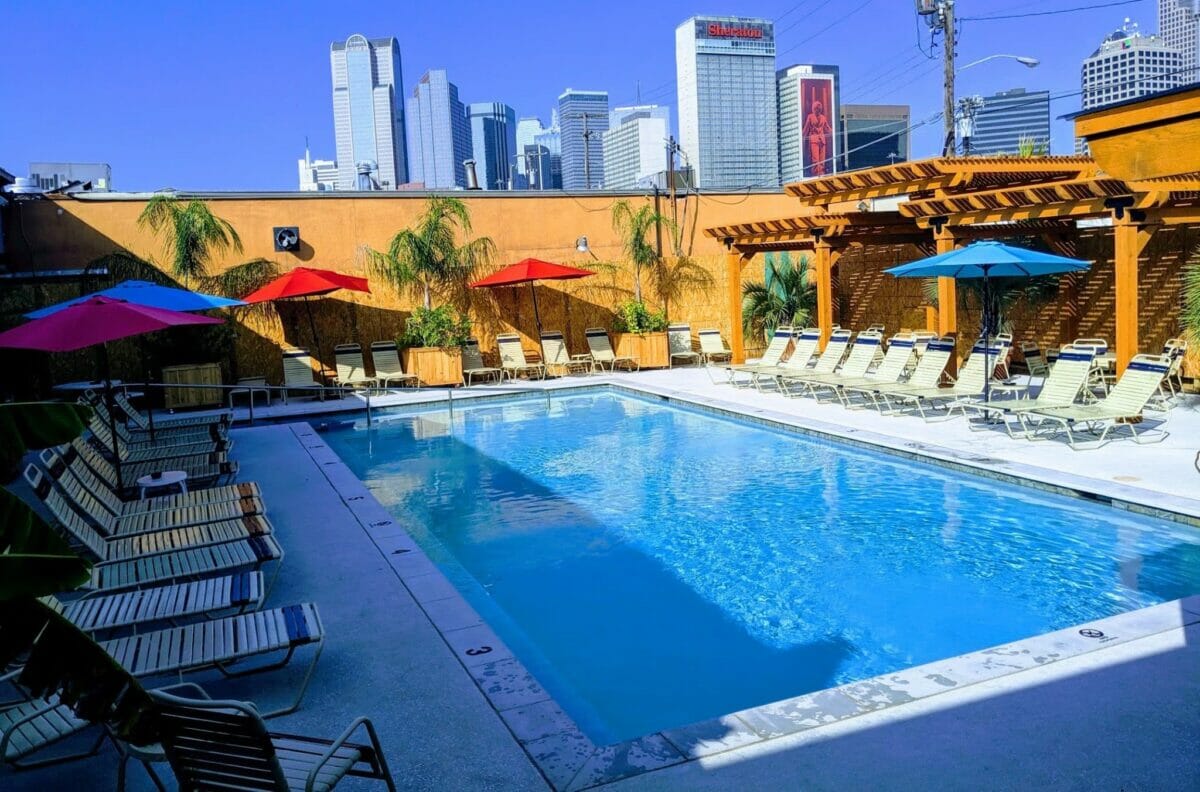 Front Yard Gardens
Sara Wiebe and Nora Jay own front Yard Gardens. The business sells organic soils, indoor and outdoor plants, and seasonal herbs and vegetables. They also offer garden installation and landscaping services. Front Yard Gardens is a no-pesticides, all-organic plant nursery that utilizes upcycled material.
Tape Lenders
A small independent video store providing Hollywood rental and gay adult and erotica. Their selection also includes magazines, adult toys, leather, aromas, lube, and a wide array of products to make the bedroom more pleasurable — part of the Texas Cedar Springs community since 1982.
The USA's largest men's underwear store with dozens of name brands and hundreds of styles! Established in 2000 to sell the latest in fashion to the residents of Dallas and was inspired by a combination of high fashion and new street trends. The place to go for the best gay underwear brands including Candyman, Addicted, Modus Vivendi, Andrew Christian, and more…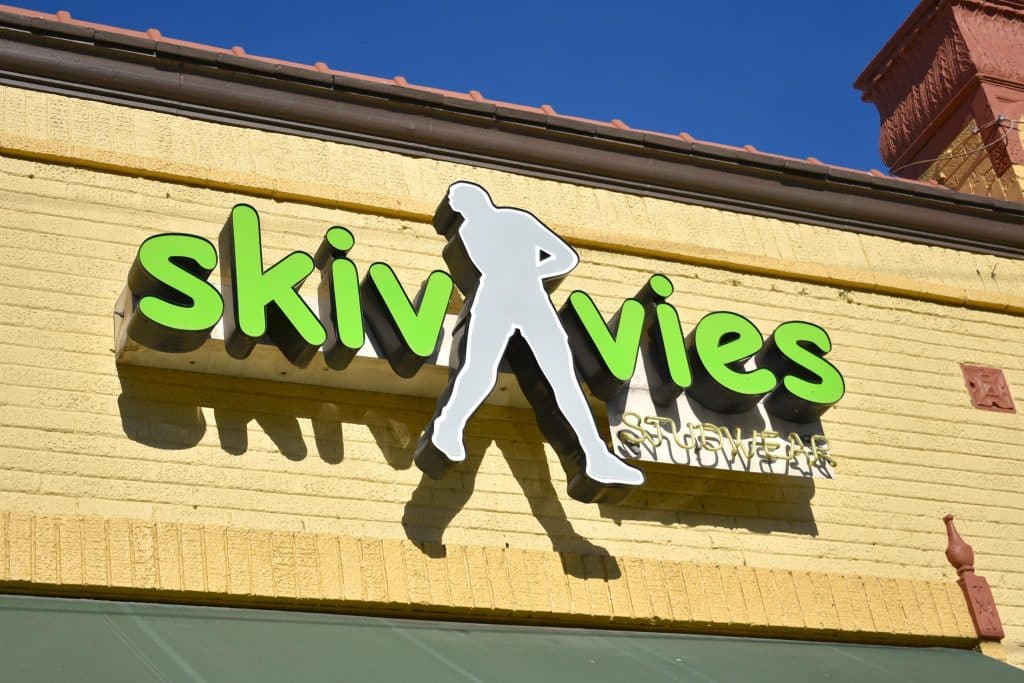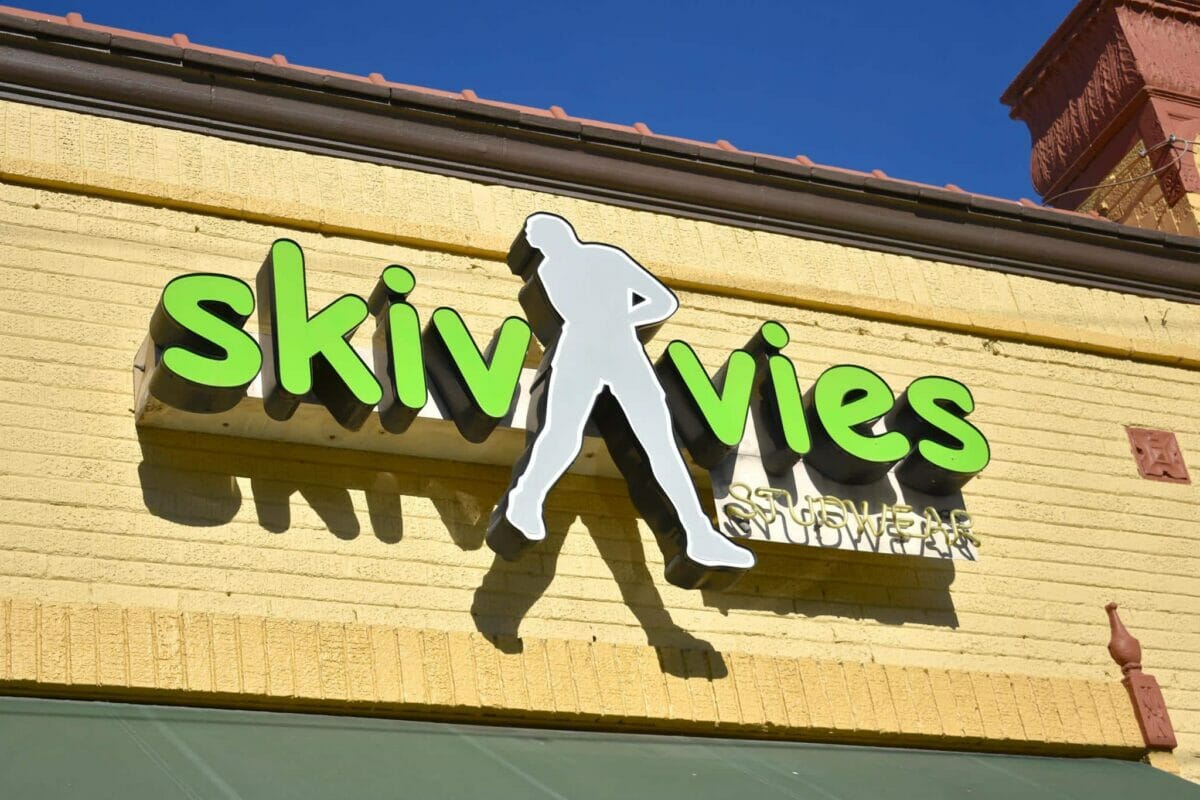 Final Thoughts On Moving To LGBTQ Dallas Texas
Dallas is a beautiful city with much to do and explore. The LGBTQ community here is strong, diverse, and welcoming, while the weather is warm all year-round.
Keep in mind that life is what you make it, and wherever you choose to begin your new life in gay Dallas, we hope you find the openness and security you deserve. The surest way to discover LGBT Dallas is always going to be living in a gay-friendly neighborhood by frequenting local LGBT businesses and events and joining queer community groups and sports teams.
We promise that if you follow these steps, your transition to LGBT Dallas will be easier, and you'll rapidly meet like-minded people to build your new chosen family here. And if you are still not sure, we also recommend reading our Gay Dallas guide with more specifics on the queer attractions, events, and LGBT fun on offer…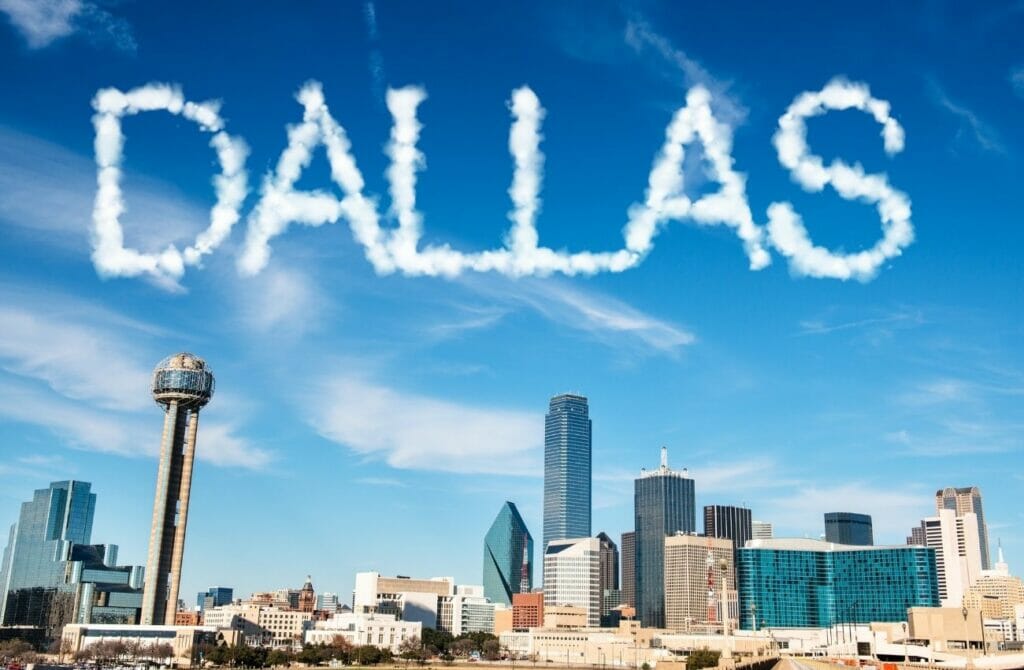 Finding Gay Realtors In Dallas Texas
When looking for the ideal realtor, why would you consider someone's sexuality? This may seem strange at first, but there are several reasons why contacting a gay realtor in Dallas is a great way to find your dream house.
After all, when it relates to one of life's most important transactions, it's not unreasonable to expect fair, equal, and honest representation from someone who understands the queer community's particular needs and wishes. Furthermore, unfortunately, many people (up to a third of Americans) continue to believe that our community does not deserve protection and dignity in housing, adoption, employment, and other areas of life.
So it's no surprise that LGBT people who use mainstream realtors often describe feelings of discomfort, unnecessary trouble, unenthusiastic representation, or even antagonism or outright contempt. Everyone deserves a pleasant, stress-free home buying or selling experience while being adequately represented, and this is why we feel you should hire a gay realtor to assist you in finding your future home.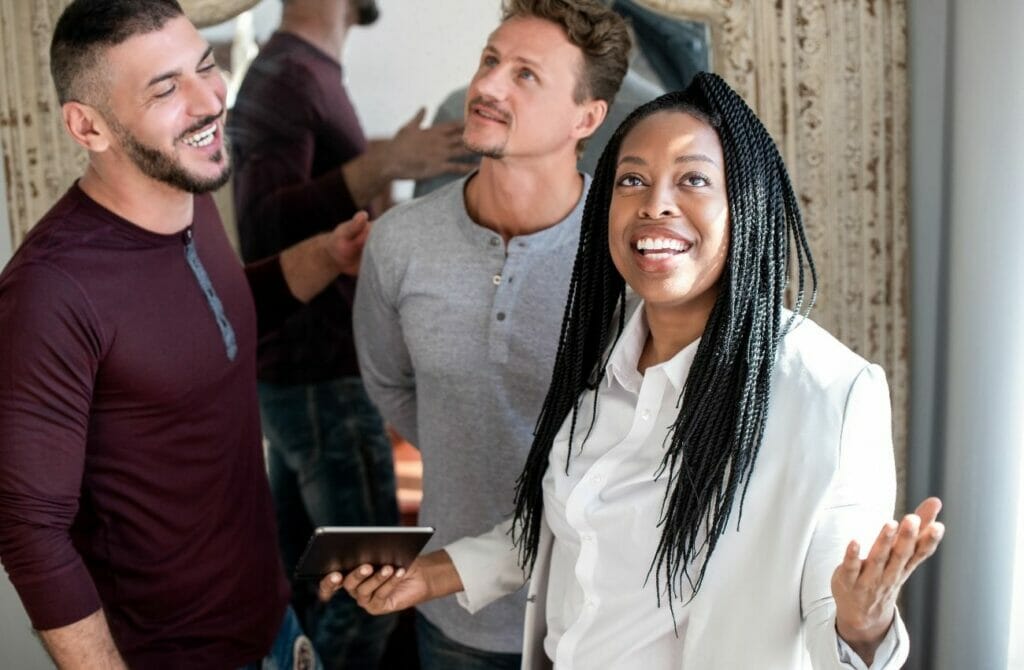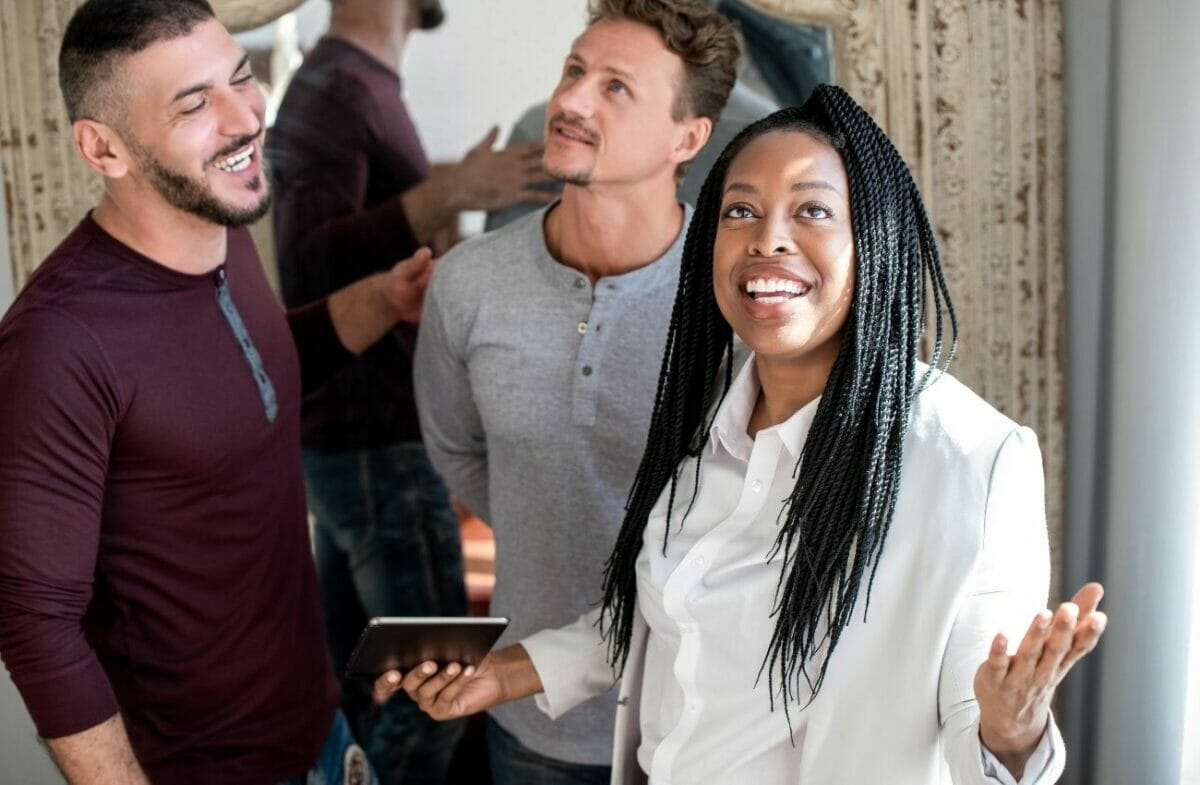 LGBTQ realtors are more likely to be familiar with the diverse communities in their area and know which ones may be best suited to you when looking for a home. That's not to say a heterosexual realtor isn't capable, but they've probably never had to address many of the issues LGBT people face. Rather than just being concerned with how bustling, fashionable, or up-and-coming a neighborhood is (or what it may appear like), gay realtors conduct extensive research into the neighborhoods in which they sell homes to ensure that clients are safe.
It used to be difficult to locate professional LGBT-friendly real estate agents in Dallas, and it was virtually impossible to find one if you were relocating here from out of state and didn't have access to a local referral. You no longer have to search for a realtor without knowing whether or not they are accepting of others because you can use a list of gay, lesbian, and gay-friendly agents in Dallas to do all of your homework for you.
Simply go to the page, and you'll be presented with a free list of gay, lesbian, and gay-friendly agents who can help you with your relocation as well as other useful information like LGBT+friendly schools, shopping, storage firms, tradesmen, and more. Read the biographies of LGBT real estate agents, then choose the one who is right for you. It's critical that you find someone who will be by your side and support you and your family during one of life's most exciting occasions.
Even better, there is no hidden motive, cost, or obligation whatsoever!