Thinking about making the big move to LGBT Columbus? Also known as Buckeye City, Columbus is the largest city in Ohio and is also its capital city. The city has a population of almost 900,000 and is a progressive, innovative and diverse city.
Many will also be happy to know that it's a liberal-blue city with the largest LGBTQ population in Ohio.
Like Reno, Oklahoma City, Louisville, and other mid-sized cities in the USA, there is a queer scene here but it is much more low-key than say, New York or Los Angeles – which is why a gay realtor in Columbus City is worth their weight in gold as they can help you navigate as you find your new perfect home here in the most gay-friendly neighborhood.
However, this somewhat concealed LGBT scene doesn't mean that you should be nervous about making the move to this beautiful city. Most people are very friendly towards the LGBTQ community and you will find services, shops, and establishments proudly serving our community.
In recent years, the queer population of Columbus has grown in leaps and bounds, being attracted to this cities friendliness towards small businesses, the high quality of life, and an ethnically diverse population. As a result, Columbis today is definitely one of the Midwest's most attractive destinations to LGBTQ visitors and residents alike.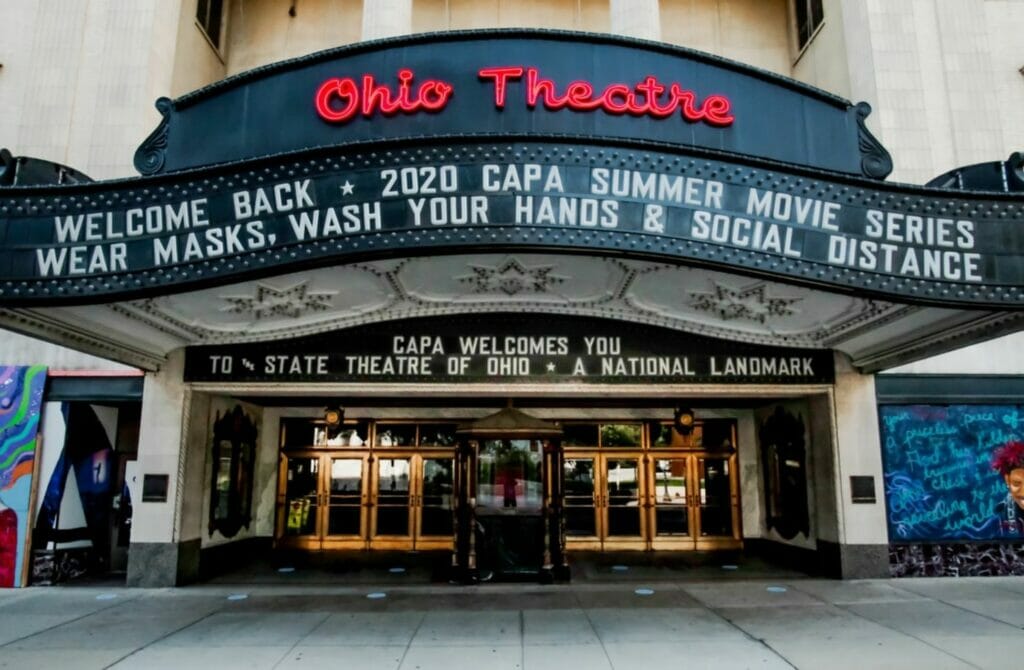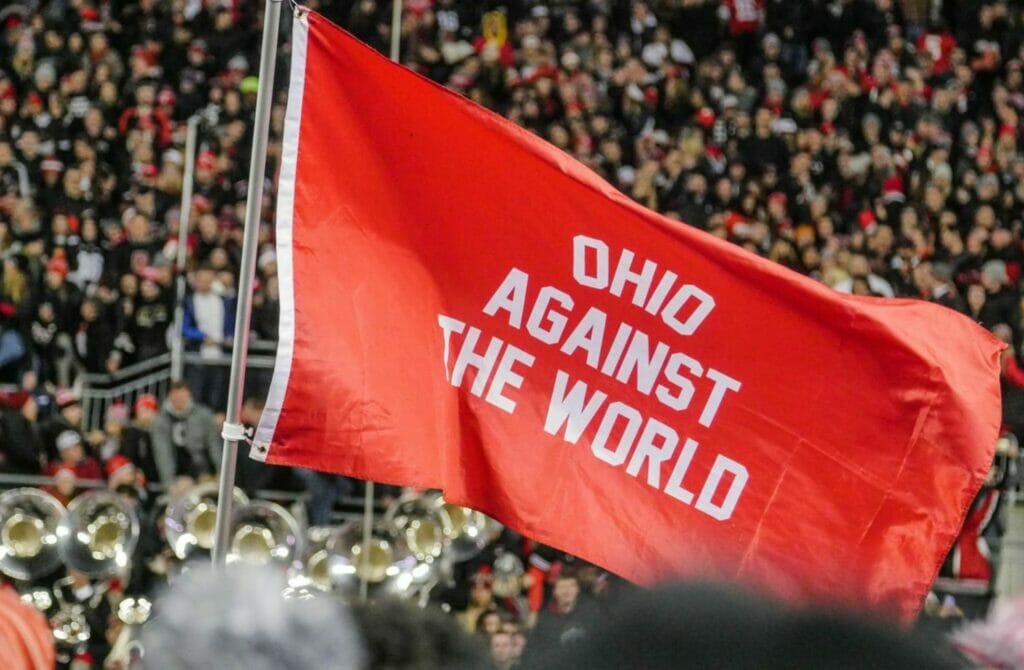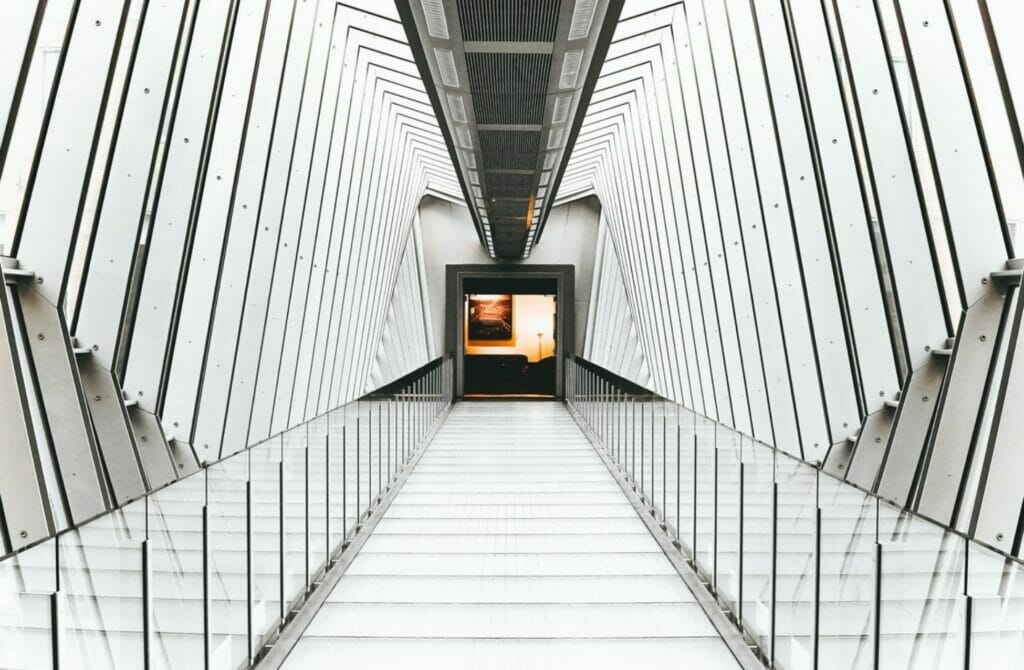 Highlights Of Moving To LGBTQ Columbus
While Columbus is a diverse progressive city, this isn't the only thing that's great about it and Columbus residents are well aware that their city is a hidden gem. It is brimming with culture and beautiful sights just waiting to be discovered.
Securing a relocation here will also allow you to meet others with similar interests, thanks to a quirky yet highly involved LGBT culture, which includes a few fantastic queer spots of interest in the city's most popular neighborhoods.
Almost anything that your heart desires can be found here. There are plenty of things to look forwards to when moving to LGBT Columbus, be it entertaining clubs, charming coffee shops, or boozy brunch haunts.
Let's take a closer look at a few of the aspects that make up this incredible city before we get into the details.
Excellent Job Market
Whether you're moving for family or for work, you would be pleased to know that Columbus comes with a strong diverse economy founded on banking, medical research, energy, education, insurance, and technology. There are plenty of high-paying career options in Columbus regardless of the job sector you're interested in.
Some of the major employers in Columbus include the government (federal, state, county, and city government), financial institutions such as Owens Corning and JPMorgan Chase, Insurance companies, Healthcare systems, and hospitals like OhioHealth, Ohio State University Medical Center, and Nationwide Children's Hospital.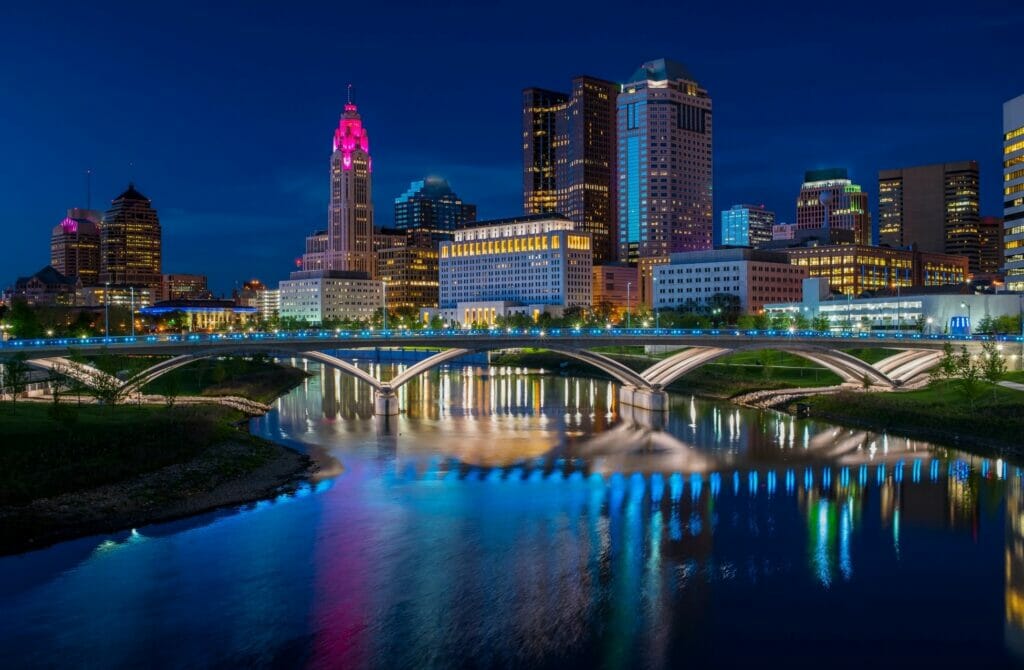 Awesome Nightlife
Whatever you're looking for in nightlife, Columbus has everything you need in the form of nightlife. There are plenty of sophisticated, polished restaurants and bars that attract a good mix of LGBTQ revelers and their allies. Columbus is home to Axis Nightclub, which is the largest dance club in the city featuring drag shows and all-male revues.
If you're looking for a slightly smaller rave, head on over to AWOL in the Olde Towne East that has an outdoor patio you will definitely enjoy during the warm weather. For a lesbian crowd, Slammer's, located downtown is a great choice for both visitors and residents.
The Great Outdoors
Columbus is home to more than 300 parks sprinkled all over the area making it the perfect choice for all outdoor enthusiasts. The Columbus Park of Roses lets you take a beautiful walk through more than 12,000 roses that bloom in 400 varieties.
If you're looking for a serene area, Glen Echo Park will offer you an area to enjoy a tranquil walk along the creek or enjoy a picnic with your family or loved one.
Festivals For Everyone
There are plenty of festivals to be enjoyed all year round in Columbus. Residents play dress-up each year at The Doo Dah Parade to celebrate "the liberty and lunacy of Freedom of Speech". The Red White and Boom festival attracts more than 400,000 participants and features a fantastic fireworks show.
One of the largest events in Columbus is the Columbus Pride Festival and Parade that is an exciting three-day event featuring drag contests, a Pride Brunch, and plenty of music.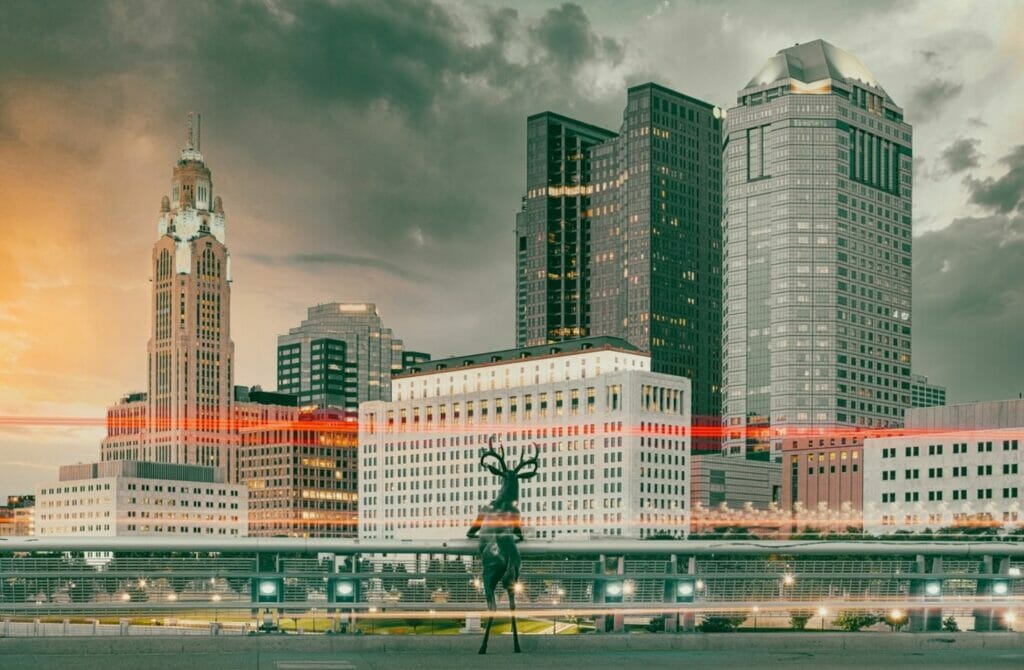 Does Columbus Embrace the LGBTQ Community?
Columbus has an impressive tradition of progressive, accepting, and inclusive social action. The city is home to the largest population of LGBTQ+ residents and has taken steps to secure the safety and protect the rights of citizens facing attack and oppression. In 1974, the city council adopted an ordinance that extends protection against discrimination in public accommodation and housing based on gender and sexual orientation.
In 1982, the Stonewall Columbus hosted the first Columbus Pride Parade that had 850 people attending. Years later, in 2008, the city council passed an ordinance to extend protections to different classes based on gender expression and identity, military and familial status, sex, disability, and age. In 2012, the City of Columbus enacted Section 229 of the city code in order to recognize and acknowledge relationships of mutual commitment, support, care, and love.
Two years later, voters passed recommendations for a City Charter amendment preventing the city and/or its agents from denying equal access to equal opportunity or city services in city employment and promotion, or any benefits that come with them on the basis of sexual orientation, race, gender expression or identity, sex, religion, disability, color, military status, and family, or other statuses protected by local, federal, or state law.
From 2014-2016, the city received a perfect Municipality Equality Index score regarding its policies in the LGBTQ community. Finally, as of March 2017, the city had enacted codes prohibiting reparative therapy and conversion therapy on minors. There are penalties for violations of this section.
The question of why is the LGBTQ community in Ohio is so significant comes up from time to time. Keep in mind that 4.3 percent of the population in Ohio identifies as LGBTQ. This number is larger than that of Washington D.C. and New York. Part of the reason is that the city has been holding Pride Parades since 1981 while other cities in Ohio have only recently held their first Pride Parades.
In addition, the city has earned a reputation through organizations such as Stonewall Columbus and events such as Pride. As a result, today Columbus remains the center of LGBTQ life in the state, and queer people are embraced as a vital part of the city.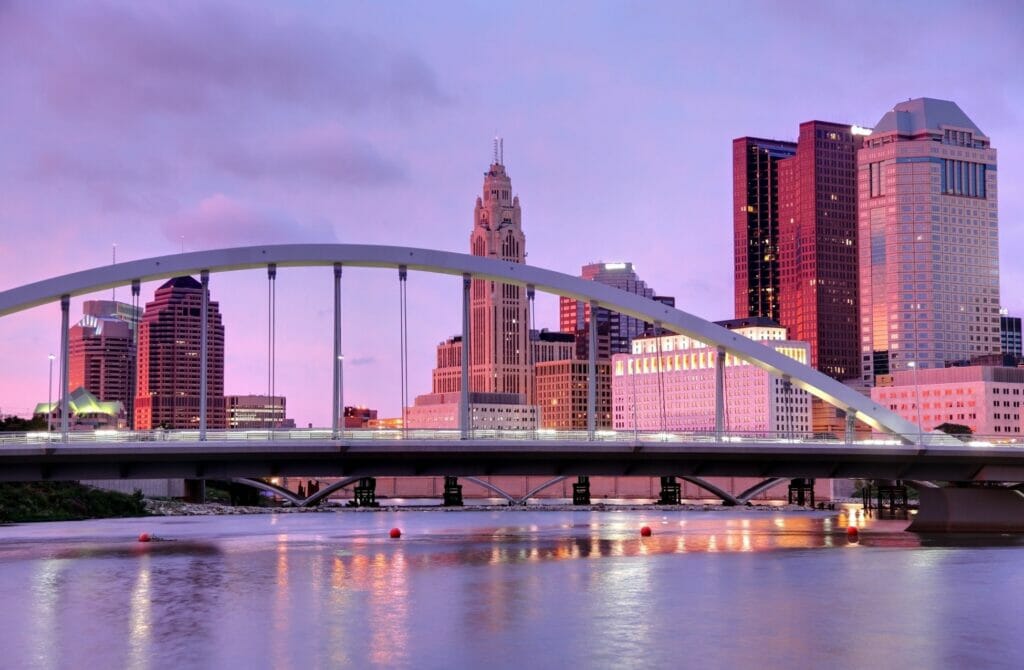 Is Columbus An Expensive City To Move To?
The cost of living in Columbus is 92.2. The metro area's cost of living is 8% less than the national average making the city more affordable than Dayton, Cleveland, and Akron (but not Cincinnati). Here are a couple of costs that will provide you with a clearer picture.
Groceries: groceries in Columbia are 1% less than the national average.
Healthcare: healthcare in the city is 14% more affordable than the national average.
Utilities: utilities in Columbus are 11% less than the national average.
Transportation: in Columbus, transportation is 5% less than the U.S national average.
Keep in mind that the housing index in Columbus is 80.3 and this will be the biggest expense you have to contend with.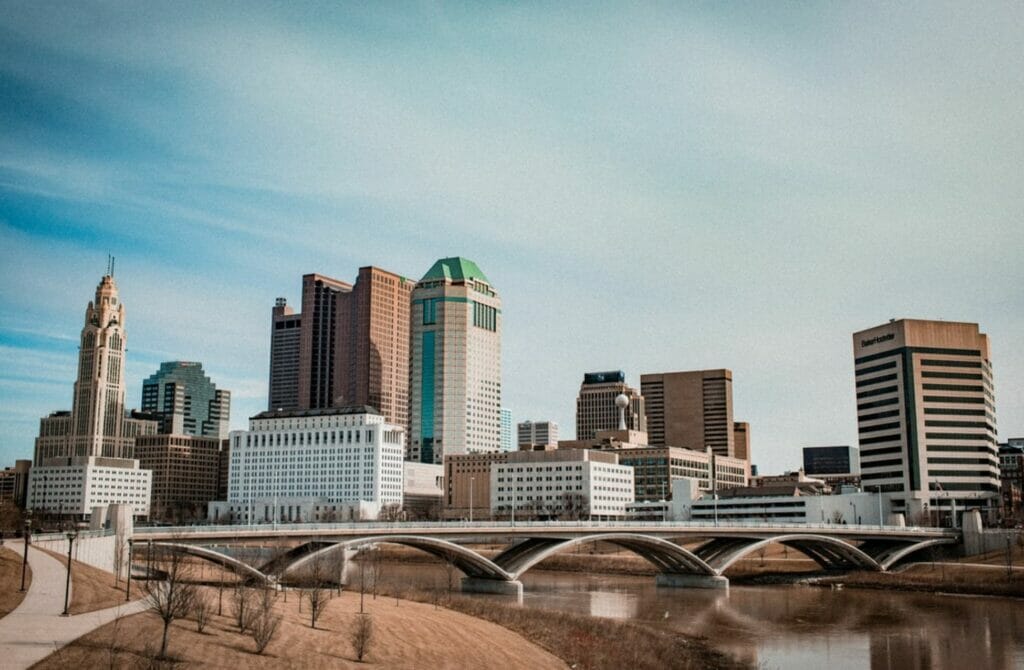 The Best Gay Neighborhoods In Columbus
When relocating to LGBT Columbus, there are a few areas you should know about as they are close to the queer community, allowing you to conventionally pull your U-Haul up to your new house in a gay-friendly neighborhood or part of town.
If you're a lesbian, gay, bisexual, transgender, or otherwise queer person manifesting a liberal neighborhood with facilities you'll cherish, start with these top gay and gay-friendly Columbus neighborhoods to discover your perfect new home, each with its own distinct personality.
Give yourself enough time to acquaint yourself with Columbus's diverse personalities, and remember that this city offers something for everyone – LGBTQ or not!
If it all seems a little overwhelming, you should speak to a local LGBT real estate agent for a more nuanced and up-to-date understanding of the best options available to you.
Most areas in this city would welcome you, but let's take a look at the handful of the more fabulous gay areas in Columbus are and talk about the Columbus gayborhood where you might feel most at home!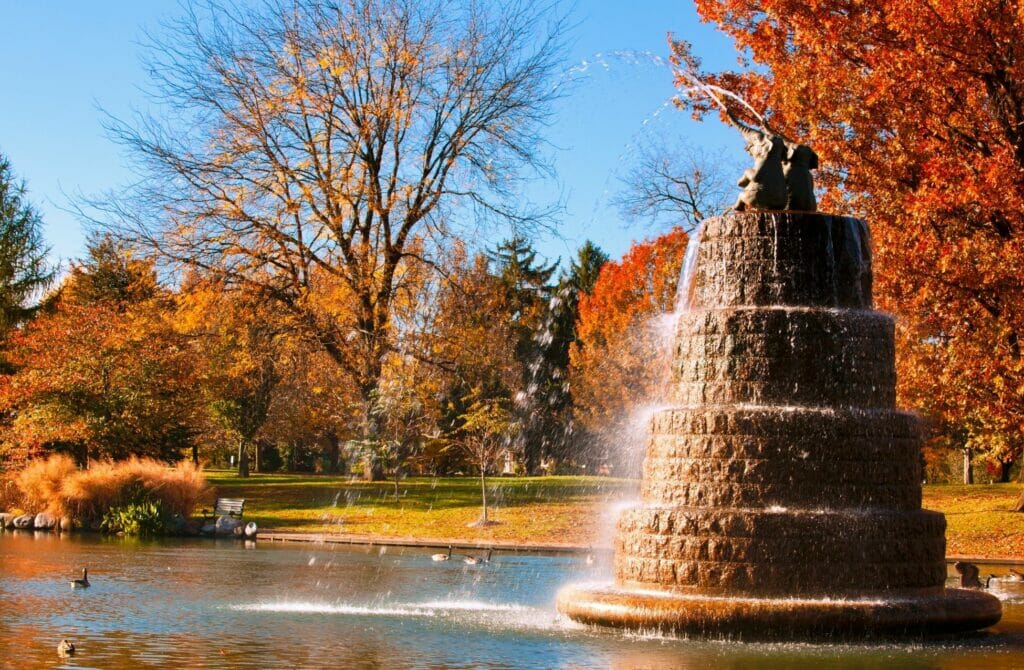 German Village
German Village is home to the most same-sex couples in Columbus and a popular place for queer people to move to. The area is notable for its lovely brick cottages erected in the 19th-century by immigrants. The Actor's Theatre Columbus in the German Village puts on outdoor productions in Schiller Park during the summer.
The median price of a home in German Village is around $429,000. The area is teeming with boutiques and handcrafted jewelry. German bars and art galleries are in plenty in the area. The German Village Society occasionally presents a "Gay Pioneers Tour." which is an excellent introduction to the region's LGBT history.
Short North
Short North is Columbus' business district surrounded by residential areas. It also has the liveliest LGBTQ+ nightlife in the city with establishments such as Level Dining Lounge and Axis Nightclub. The median price of a home in the Short North neighborhood is $260,000.
Short North is known as an art district and is a culturally diverse area located around N. High Street. Converted warehouses in the area contain modern art galleries, and the Wexner Center for the Arts is also located in Short North.
Clintonville
Clintonville -often known as Beechwold- has a range of housing assets if you're searching for something a little more mellow. It's a tranquil LGBTQ+ neighborhood, from the Cape Cod residences on the east side, to the green treetops in the historic neighborhood. The median price of a home in Clintonville is $287,000.
Clintonville also has casual cafes and craft boutiques. A paved bike track meanders along the Olentangy River across various parks before arriving in downtown. The district also includes the Park of Roses that has hundreds of rose bushes, as well as perennial flower and herb gardens.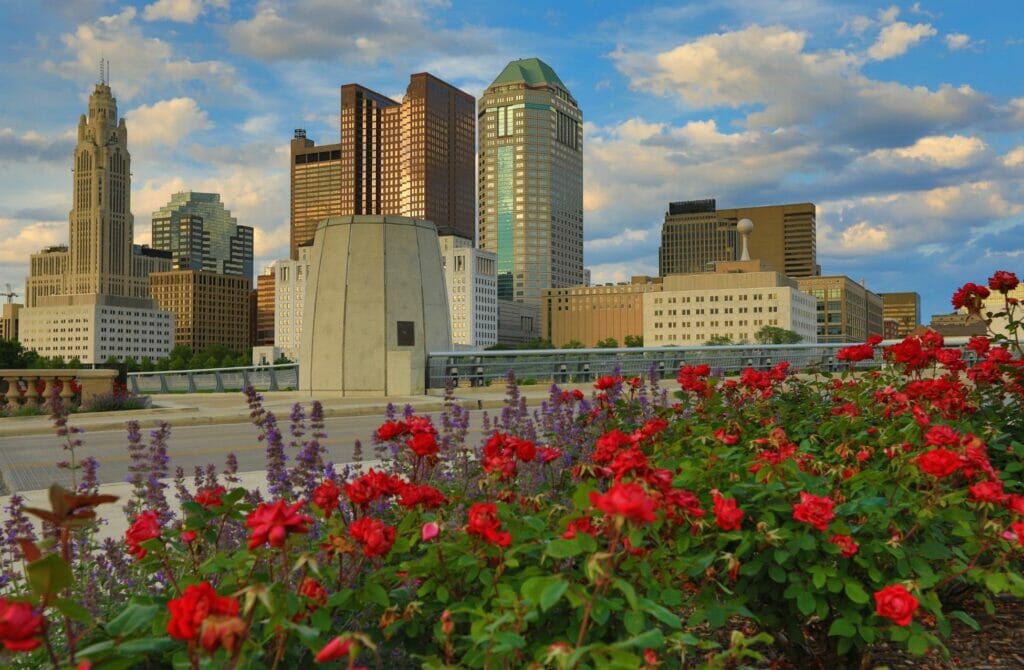 LGBTQ+ Community Organizations in Columbus
Wherever you live, it's critical that you support LGBT organizations in whichever capacity you can so that they can continue to reach out and support other community members who are more vulnerable. After all, we are all stronger when we work together, and everyone requires assistance at some point.
Columbus has a strong and wonderfully diverse LGBTQ community, which has contributed to the city becoming more gay-friendly in recent years.
As a result, there are several resources and LGBT centers available to community members, their allies, friends, and families – and you should feel free to use them or lend them your support as appropriate to keep your new home city moving ahead!
Stonewall Columbus
Stonewall Columbus is an organization founded in 1981 with an aim to increase the acceptance and visibility of the LGBTQ community. The LGBTQ landscape in the city has changed during the course of the organization's existence and the city is now the 14th largest in the country recognized as one of the most queer-friendly cities in America.
Stonewall offers a vast array of programs and produces Lavender Listings, which is a listing of local services and products offered by LGBTQ+ friendly organizations and businesses. The organization also hosts Columbus Pride that started in 1981 and attracts more than 700,000 visitors to the celebration.
Equality Ohio
Equality Ohio is an organization whose aim is to educate and advocate for equal opportunity and fair treatment of all Ohio residents regardless of their gender identity, expression, or sexual orientation.
Black Queer & Intersectional Collective (BQIC)
BQIC is an organization for and by Black trans and queer people working to build an environment where Black LGBTQ+ individuals from various backgrounds can grow and thrive. The organization seeks to break down oppression such as forceful detainment, police brutality, and many other systems through education and advocacy.
Columbus Lesbian And Gay Softball Association (CLGSA)
CLGSA is a softball league that's open to LGBTQ+ individuals and their friends in the Columbus metropolitan area. The organization provides camaraderie, social connections, and competitions for players of different levels of skill.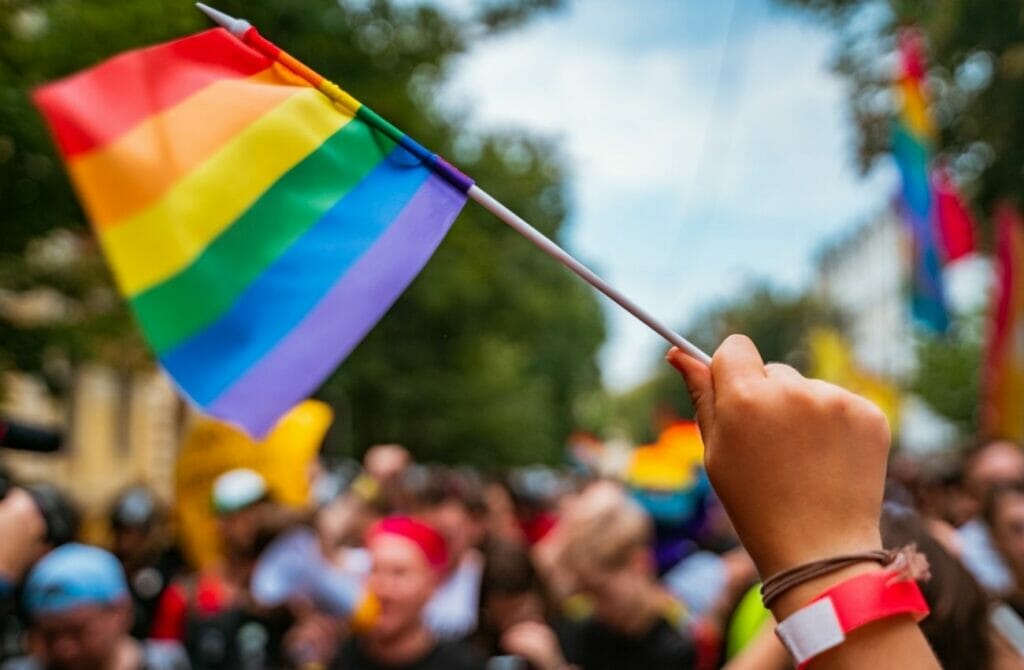 Regular LGBT Events In Columbus
You might just want to invest some of your time in Columbus at LGBT events to network, make some new friends, or purely have fun. After all, relocating to a new city is difficult enough, and these events provide excellent opportunities to socialize with new people with similar interests.
Here are just a few that should be on your radar.
Columbus Pride
The Columbus Pride is a three-day celebration held every June. The event includes a festival, Pride brunch, and a Parade. Choose to march or simply sit on the sidelines with some scrumptious festival cuisine.
The Doo Dah Parade
The Doo Dah parade's regulations are that there aren't any. You could choose to dress however you like for this event. The parade circuits the Short North, Victorian, and Italian villages and takes place every July.
Gay and Lesbian Tennis Alliance (GLTA) Columbus Classic
This annual event attracts top tennis players to the city of Columbus. The Columbus Classic is part of the GLTA World Tour, which attempts to bring the LGBTQ community together through tennis for rigorous, yet friendly competitions. It is hosted at the Wickertree Tennis Center on the first weekend of May each year.
Labor of Love Volleyball Classic
The Labor of Love Classic, another NAGVA Tournament, is held in Columbus each year. The event occurs over Labor Day weekend and attracts players from all around the U.SA. Held in the Buckeye Volleyball Center, the event shows that Columbus is not only a center for LGBTQ activities, but has earned its moniker of "The Volleyball Capital of the Midwest."
Shows at O'Conner's Club 20
O'Conner's Club 20 hosts a variety of 'gender-bending' shows as well as drag race viewing parties and monthly open mic comedy nights.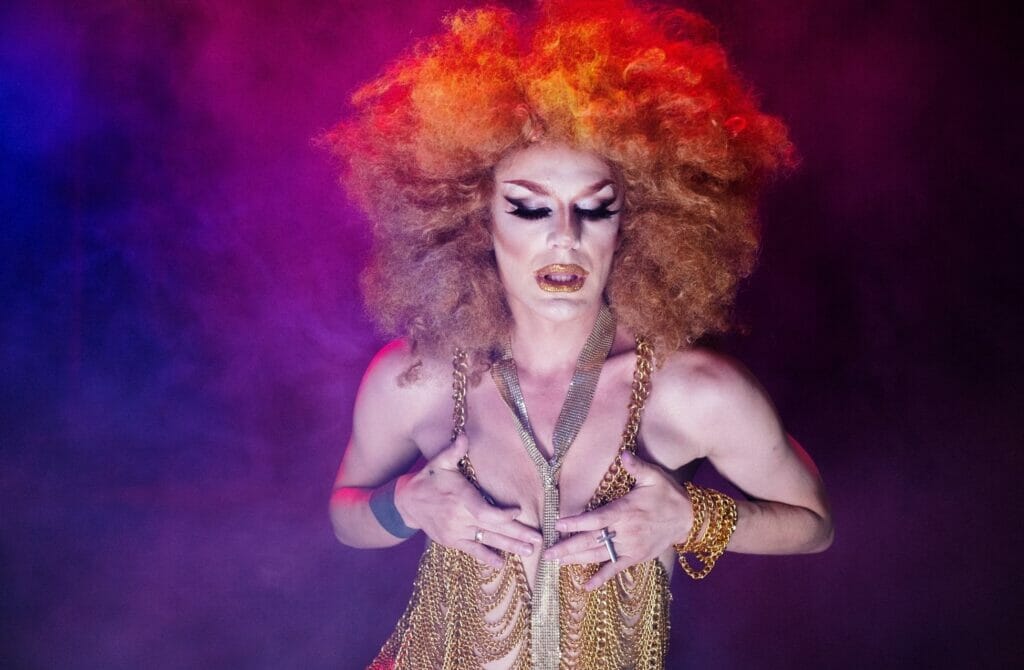 LGBT Owned Businesses in Columbus
It is vital to support LGBTQ-owned businesses wherever you are. Supporting businesses owned by minority communities is an excellent way of ensuring the continuity and prosperity of any community. Check out some LGBTQ businesses you can support in Columbus.
Ambrose and Eve
This business is owned by food truck veterans Catie Randazzo (a talented lesbian chef) and Matthew Heaggans. The establishment offers a creative brunch every weekend such as Lake Perch Fish and Grits or classic dinner party cuisine from Tuesday through Saturday.
The restaurant also offers its signature fried chicken dinner with a delicious Japanese-style Fried Bologna Sandwich on a piece of soft but scrumptious milk bread. Part of the proceeds for this meal goes to a different charity every month.
Pistacia Vera
If you have a sweet tooth, you will fall in love with Pistacia Vera that has locations in North Market and German Village. The establishment is the perfect spot to get your dose of sweet treats and baked goods.
Jeni's Ice Cream
Jeni's Ice Cream is one of Columbus' national examples; James Beard Award-winning and OSU-educated entrepreneur Jeni Britton Bauer debuted her first establishment in 2002 at North Market. The establishment's ten local scoop shops provide an exclusive line of Pride ice cream flavors.
Final Thoughts On Moving To LGBTQ Columbus
Whether you're moving for work, play or family, LGBTQ Columbus will offer you a place to call home. There's plenty to see and do as well as awesome communities to network with.
Remember that life is what you make it and in whatever Columbus neighborhood you choose, may you find the freedom and comfort you seek.
The best thing you can do to uncover LGBT Columbus is to take a deep dive and discover the scene for yourself by living in a queer-friendly area, attending local LGBT businesses and events, and getting involved in LGBT community organizations and sports teams.
Do this, and we promise moving to LGBT Columbus will be more enjoyable and you'll quickly connect with like-minded people to add to your chosen family here.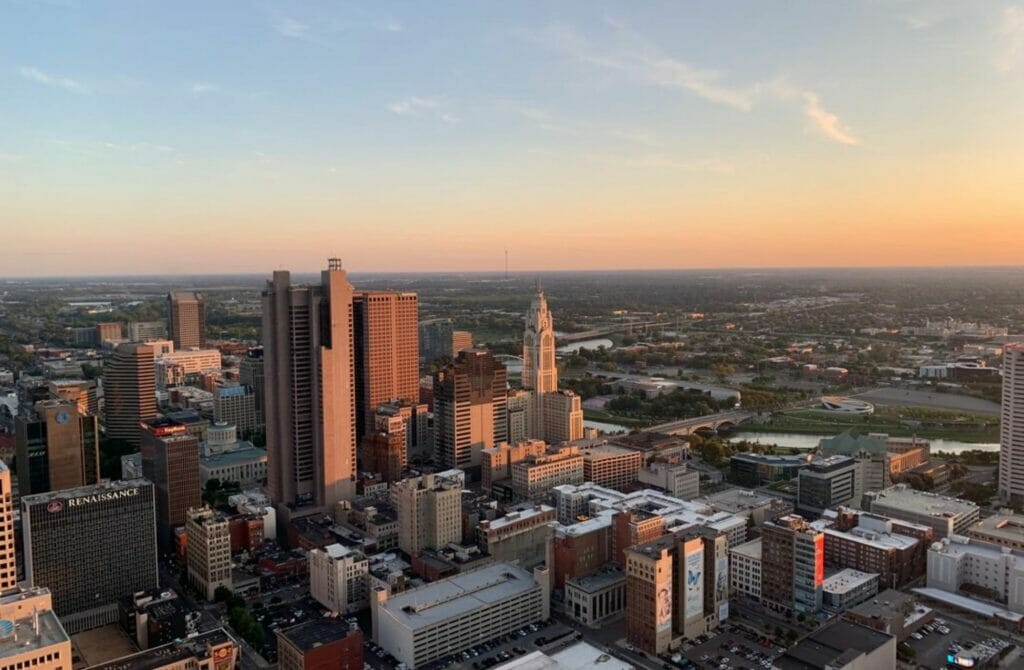 Finding Gay Realtors In Columbus Ohio
Why would you consider someone's sexuality when searching for the perfect realtor? This might sound a little odd at first, but there are plenty of reasons why a gay realtor in Columbus is your best bet in looking for the home of your dreams.
After all, when it comes to one of life's most significant purchases, it is not too much to ask to be assured of fair, equal, and honest representation by someone that knows the unique needs and desires of the queer community.
Worst, many people (including up to a 1/3 of Americans) still don't believe our community merits protection and dignity in housing, adoption, employment, and other sectors of life.
So it is no wonder that reports of discomfort, needless difficulty, unenthusiastic representation, or even outright hostility are rampant from LGBT individuals using everyday realtors. Everyone should be assured of a pleasant, smooth home buying or selling experience while being fully represented – and that is why we believe you should let a gay realtor help you find your next home.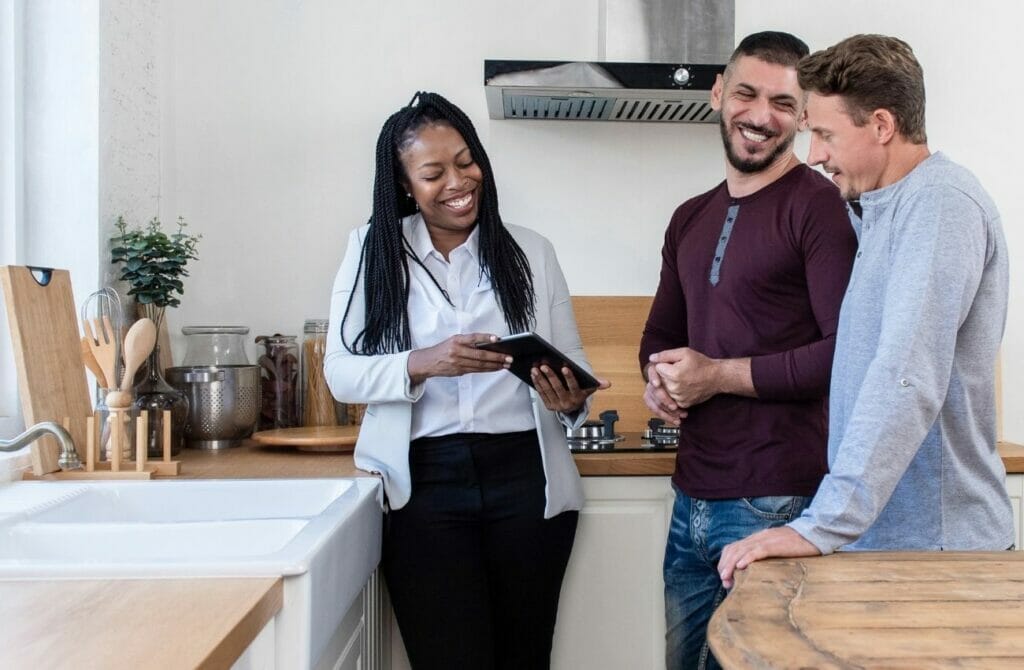 Gay realtors tend to have an understanding of the different neighborhoods in their area and know which ones they should select houses from. Now that's not to say a straight realtor isn't good enough for the job, but they've likely never had to consider some of the things queer people do. Instead of just being concerned by how busy, trendy, or up-and-coming a neighborhood is (or what it may look like), gay realtors do a deep dive into the areas they sell houses in to make sure they are safe for their clients.
In the past, it was challenging to find professional LGBT-friendly real estate agents in Columbus, and almost impossible to find one if you were moving here from across the country and without access to a recommendation from a local. Thankfully, you no longer have to hunt for a realtor without knowing if they are accepting of others, as you can use a directory of gay, lesbian, and gay-friendly agents in Columbus to do all the legwork for you.
Just visit the page, and you'll instantly be presented with a free list of gay, lesbian, and gay-friendly agents who could not only assist you with your move but also provide other beneficial information such as help with LGBT+friendly schools, shopping, storage companies, contractors, etc.
Read the gay real estate agent bios and choose the agent that is best for you. It is vital that you seek out someone who will stand by you and support you and your family in one of the most exciting times in your life.
Even better, there is never any hidden agenda, cost, or obligation!