One of the most well-known facts about Louisville, Kentucky is that it is the home to the famed Kentucky Derby and the legendary Muhammad Ali. However, the city is quickly becoming an LGBTQ destination and is home to plenty of LGBTQ-friendly neighborhoods, businesses, and events.
Who would have guessed?
Louisville is a vibrant city that welcomes all those looking to move to a progressive, inclusive city for work, play, and family. If you're thinking of moving to LGBT Louisville, you might just find the accepting environment that you or your family need to thrive in.
Like Albuquerque, Memphis, Oklahoma City, and other mid-sized cities in the USA, there is a queer scene here but it is much more low-key than say, New York or Los Angeles – which is why a gay realtor in Louisville is worth their weight in gold as they can help you navigate as you find your new perfect home here in the most gay-friendly neighborhood.

However, this somewhat camouflaged LGBT scene doesn't mean that you should be nervous about making the move to this beautiful city. Most people are friendly towards the LGBTQ community and you will find services, shops, and establishments proudly serving our community.
This article will cover what you should expect to experience as an LGBTQ individual moving to Louisville. Leave all your preconceptions at the door, because (spoiler alert) moving to LGBT Louisville is not what you think!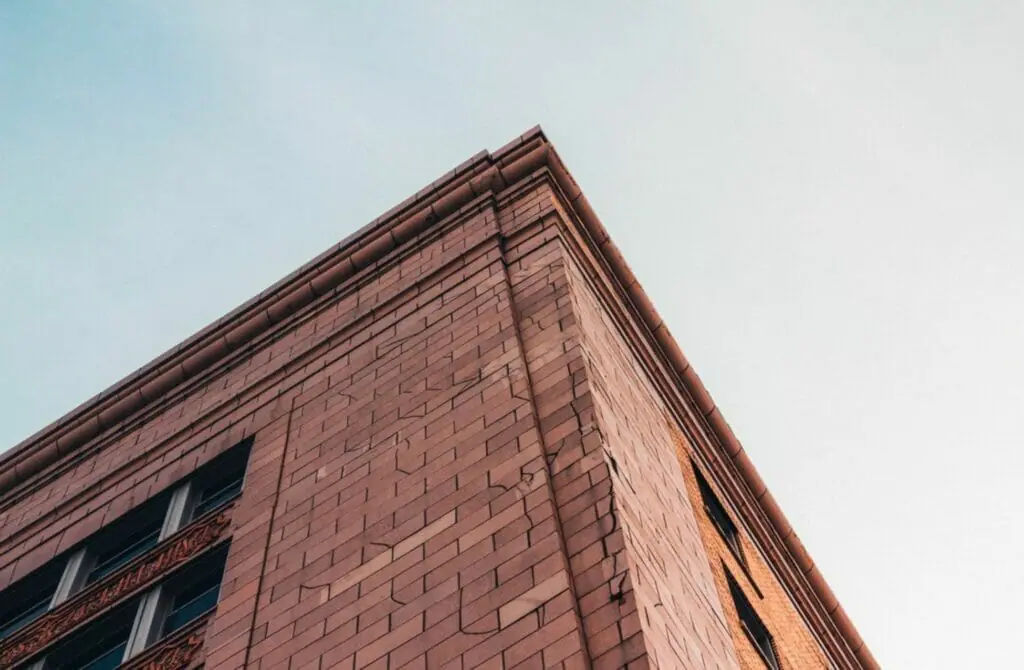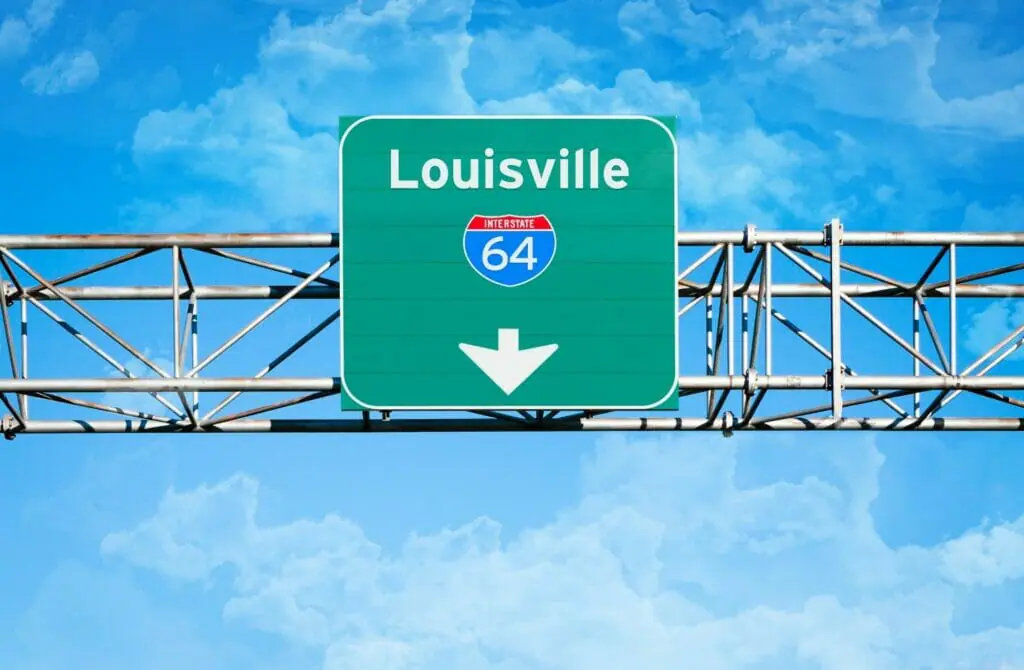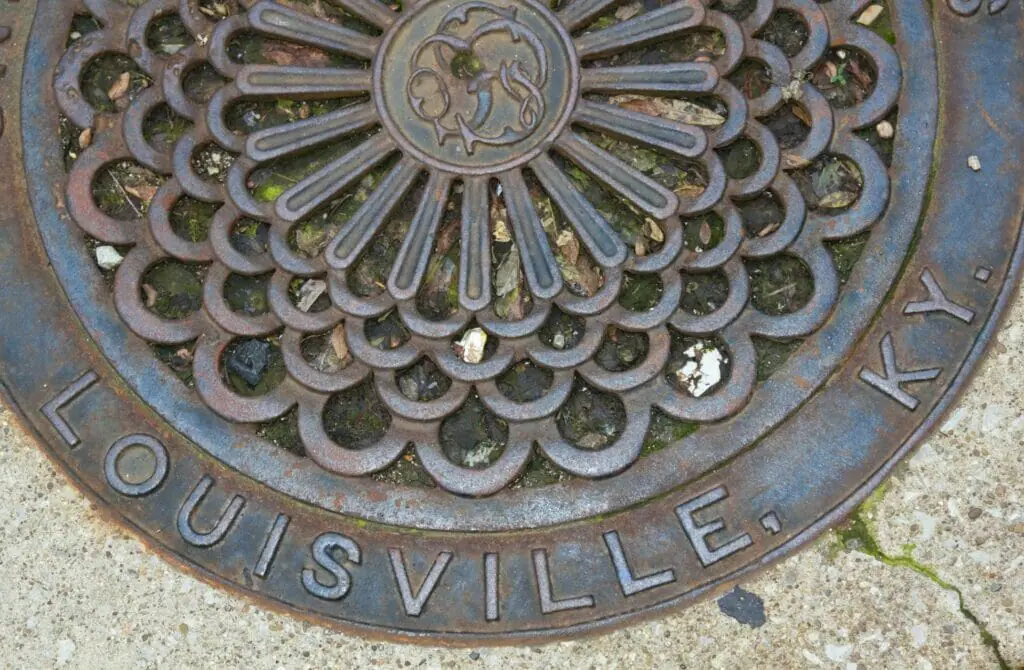 Highlights Of Moving To LGBTQ Louisville
Louisville residents are well aware that their city is a hidden gem. It is brimming with culture and beautiful sights just waiting to be discovered.
Securing a relocation here will also allow you to meet others with similar interests, thanks to a quirky yet highly involved LGBT culture, which includes a few fantastic queer spots of interest in the city's most popular neighborhoods.
Almost anything that your heart desires can be found here. There are plenty of things to look forwards to when moving to LGBT Louisville, be it entertaining clubs, charming coffee shops, or boozy brunch haunts.
Let's take a closer look at a few of the aspects that make up this incredible city before we get into the details.
Home To Major Corporations
If employment opportunities are the reason why you're moving to Louisville, you're in luck. The unemployment rate in the city is 3.9%, which is less than the national average and in addition to this, there are plenty of major corporations that have made their home in the city.
Companies such as Norton Healthcare, Brown-Forman, and Republic Bancorp have their headquarters in the city so you can be sure that you will find employment that suits you.
Affordable Housing
The median price for a home in Louisville is $143,100 while average rent per month is $748. This means that whatever your budget is, you are likely to find a home that suits you in any neighborhood you've set your eyes on in Louisville.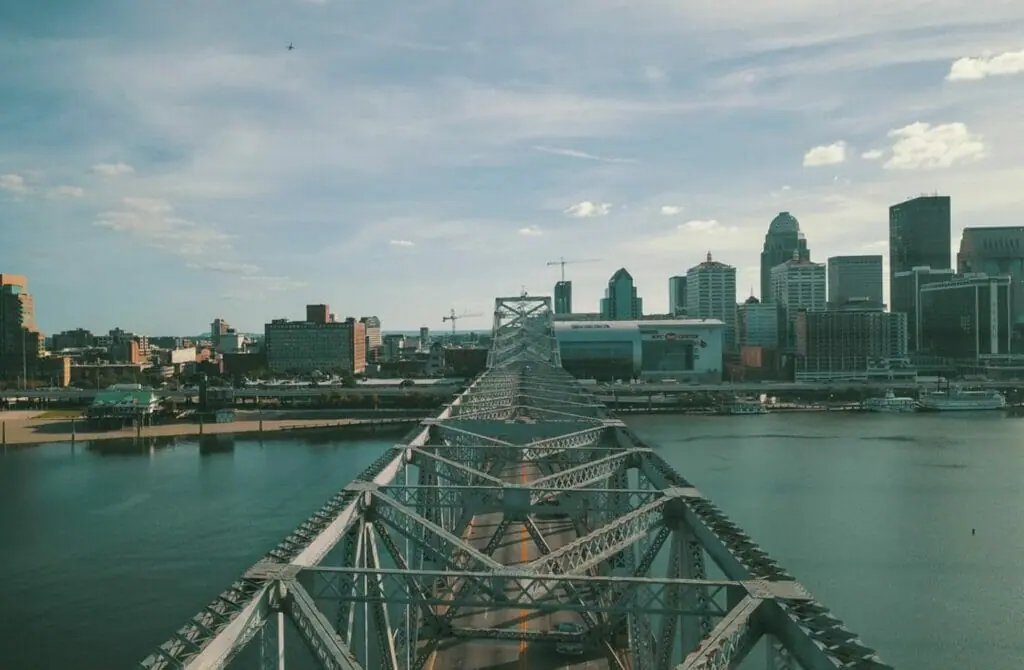 The Great Outdoors
Louisville is home to 120 parks you can take advantage of. You can choose to spend a beautiful sunny day with your partner on a picnic blanket, or take your furry friend out for a day of fun, or kick a soccer ball around. Cherokee Park in Louisville is a town favorite while Waterfront Park is a great spot for morning yoga and getting your chakras aligned.
If you'd like to get your hike on, Iroquois Park is the perfect place to be.
Excellent Sporting Events
One of the most popular things to do in Louisville is to cheer your favorite team at a sporting event. The Louisville Cardinals men's and women's basketball team pay at KFC Yum! Center, while the Papa John's Cardinal Stadium is well known for the Cardinals football team.
You can check out the USA BMX Derby City Nationals each year at the E.P Tom Sawyer Park, where professional racers from all around the globe meet up to compete. In the past, the city has hosted NCAA Field Hockey National Championship, PGA Championship, and various WWE events.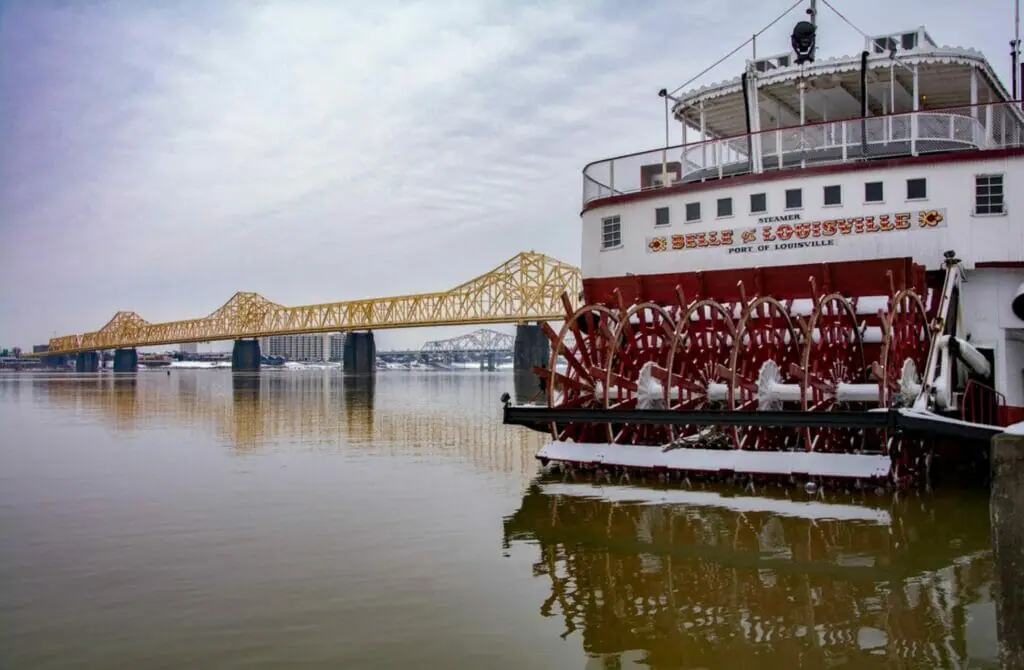 Does Louisville Embrace The LGBTQ Community?
Louisville has earned the top score for the seventh year in a row on the Municipal Equality Index due to its support of the LGBTQ+ community and its effort to make the city an inclusive and welcoming city. Louisville is the first city in Kentucky state to earn a perfect score.
According to Mayor Greg Fischer, Louisville is proud to be a welcoming community for people of all genders, expressions, and orientations. It is an area where all are welcome and a place where they can be who they are and feel at home. It's essential to note that the city was already in the process of seeking out institutional protections for its local LGBTQ+ community before the Human Rights Campaign Municipal Equality Index.
The overall score for the city improved from 2020 after the city got extra points for the work it's doing in ensuring LGBTQ+ youth are protected from conversion therapy, and that city employees' domestic partners receive benefits. In addition to this, the city provides services to those in the LGBTQ community experiencing homelessness as well as those living with HIV/AIDS.
The city has also received accolades for having openly gay appointed and elected leaders. The Human Rights Campaign started in 1980 and has now become the largest civil rights organization in the nation working to achieve equality for the LGBTQ+ community. Through the Municipal Equality Index (MEI), the organization reviews non-discrimination laws and policies as well as policies for city services, employees, leadership, and enforcement on LGBTQ+ community.
By receiving a perfect score on the MEI for the seventh year in a row demonstrates that the city is fully dedicated to embracing diversity, inclusion, and the LGBTQ+ community.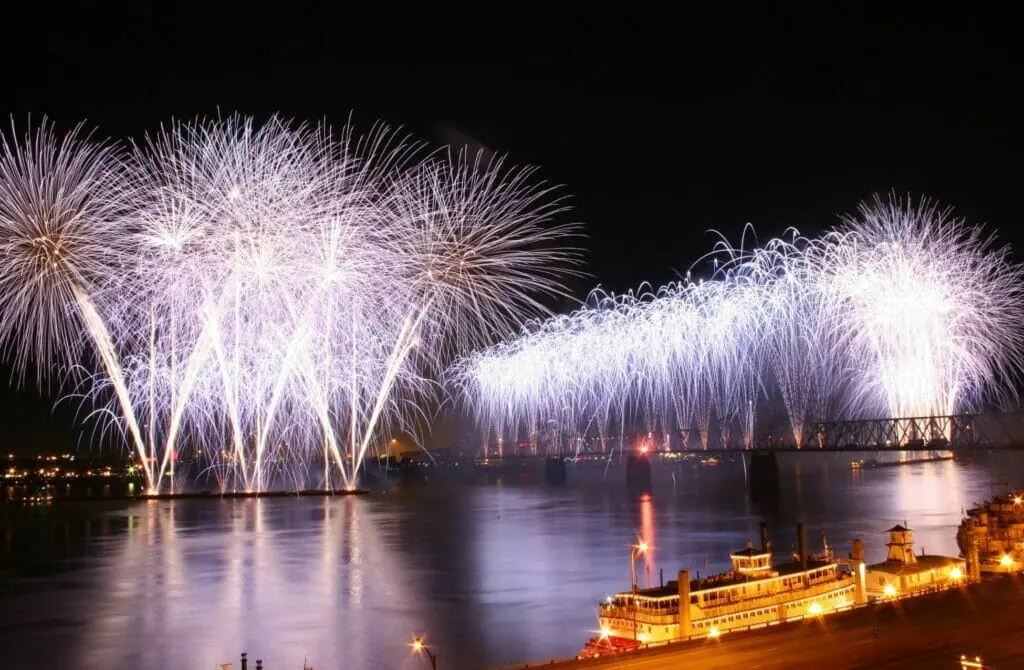 Is Louisville An Expensive City To Move To?
The cost of living in the city is 15.3% less than the country's average and 7.6% lower than the state average. Gas prices in the city are 2.1% higher than the $3.70 national average while coffee prices are 7.2% lower than the $4.49 national average.
If you're an avid pizza fan, you might find it useful to know that they cost slightly more than the U.S average at 10.6% higher than the average price of $10. Take a look at some of the main expenses you will have to deal with while in Louisville.
Housing: If you're moving to Louisville as a family, you will want to look at affordable housing with plenty of amenities. Luckily, Louisville has got that sorted for you and has homes going for 45.5% less than the U.S average. People looking to rent will be privy to excellent savings since average rent in the area is 19.2% less than the U.S average
Utilities & transportation: utility prices in the city are 6% lower than the U.S average while transport expenses such as gas prices and bus fare are 3% higher than the U.S average.
Food and grocery: Grocery prices in Louisville are 11% lower than the U.S average.
Healthcare: Louisville healthcare is 7% lower than the U.S national average.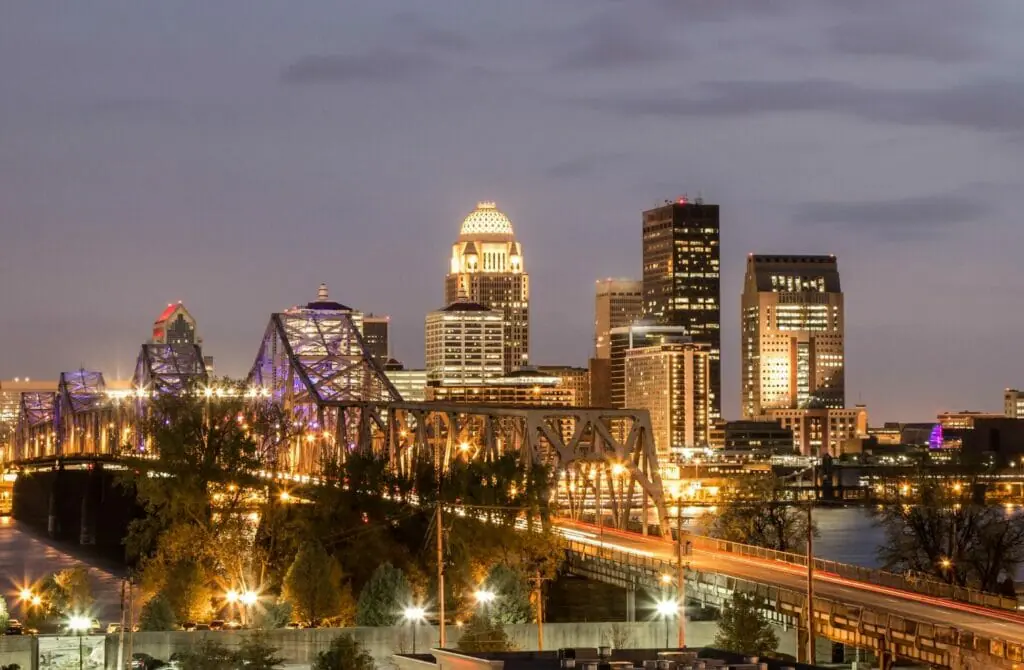 The Best Gay Neighborhoods In Louisville
When relocating to LGBT Louisville, there are a few areas you should know about as they are close to the queer community, allowing you to conventionally pull your U-Haul up to your new house in a gay-friendly neighborhood or part of town.
If you're a lesbian, gay, bisexual, transgender, or otherwise queer person manifesting a liberal neighborhood with facilities you'll cherish, start with these top gay and gay-friendly Louisville neighborhoods to discover your perfect new home, each with its own distinct personality.
Give yourself enough time to acquaint yourself with Louisville's diverse personalities, and remember that this city offers something for everyone – LGBTQ or not!
If it all seems a little overwhelming, you should speak to a local LGBT real estate agent for a more nuanced and up-to-date understanding of the best options available to you.
Most areas in this city would welcome you, but let's take a look at the handful of the more fabulous gay areas in Louisville are and talk about the Louisville gayborhood where you might feel most at home!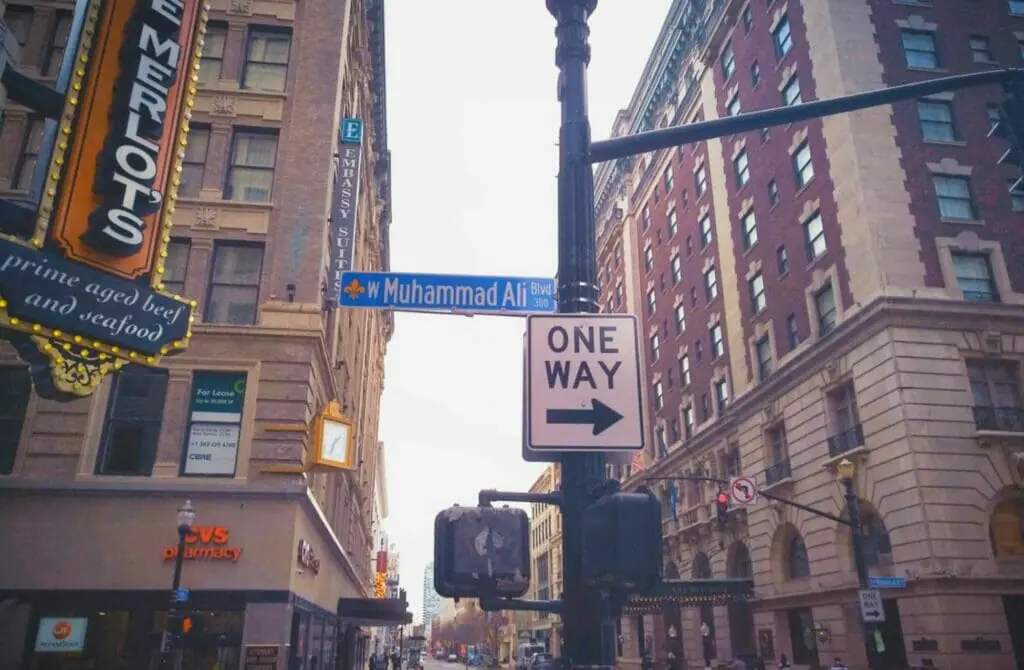 The Highlands
The Highlands is an artsy neighborhood that's located along Bardstown Road and is pretty close to the downtown area. This neighborhood features an eccentric mix of businesses, restaurants, and shops many of which are owned by the LGBTQ community as well as locals.
The neighborhood is characterized by an array of parks. The Highlands is an area that's extremely popular with the LGBTQ+ community, is friendly, and welcoming to all.
The median price for homes in the area is $370,000.
Old Louisville
Old Louisville is a unique part of the city and the country. It is known for having the most significant of Victorian homes in the U.S and these homes are as stunning as you can imagine. The neighborhood features beautiful gardens and is also close to downtown, which is frequented by the LGBTQ community for its dynamic nightlife.
The median price of homes in the area is $309,000.
Crescent Hill
The Crescent Hill neighborhood is a great choice for LGBTQ+ families looking for a subdued neighborhood, yet one that's close to the downtown area and friendly. The neighborhood has a healthy dose of LGBTQ-owned businesses such as shops, restaurants, and bars.
The median price for homes in the area is $325,000.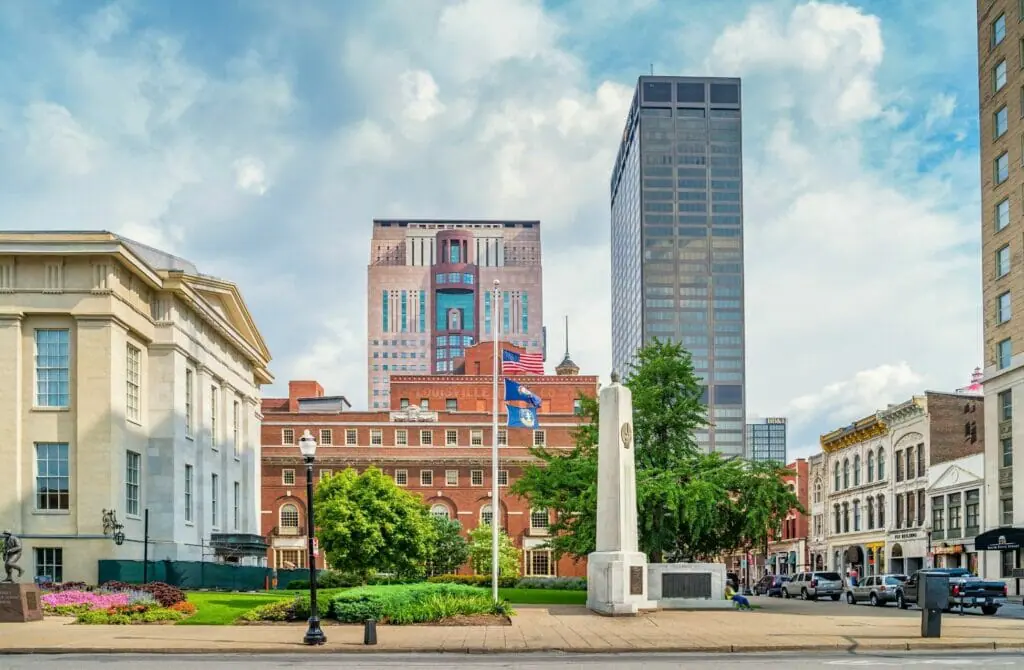 LGBTQ+ Community Organizations in Louisville
Wherever you live, it's critical that you support LGBT organizations in whichever capacity you can so that they can continue to reach out and support other community members who are more vulnerable. After all, we are all stronger when we work together, and everyone requires assistance at some point.
Louisville has a strong and wonderfully diverse LGBTQ community, which has contributed to the city becoming more gay-friendly in recent years.
As a result, there are several resources and LGBT centers available to community members, their allies, friends, and families – and you should feel free to use them or lend them your support as appropriate to keep your new home city moving ahead!
PFLAG Louisville
PFLAG Louisville is the local chapter of the nationwide organization that serves 400+ communities in all 50 states in the U.S. The organization represents more than 80,000 members, supporters, and donors. PFLAG is an organization that's best known for its work with local support groups.
In some of the rural states in the U.S PFLAG is sometimes the only source of viable information on matters of gender identity. The organization provides support for members of the LGBTQ community, their families, and allies from the grassroots level.
Metropolitan Community Church Of Louisville Inc
The mission of the Metropolitan Community Church of Louisville Inc is a Christian Church whose mission is to serve the GLBTI Community through embracing God's inclusive love while promoting acceptance and justice by serving and welcoming all people.
The Louisville Pride Foundation
The Louisville Pride Foundation is a non-profit that promotes the community of Louisville as one that celebrates and acknowledges inclusion for everyone, diversity, and embraces the LGBTQIA community. The foundation seeks to foster unity between the LGBTQ+ community and their allies by taking part in conversations with the larger community.
Part of the proceeds from the activities the foundation hosts go to supporting local youth programs.
The LGBT Center at the University of Louisville
The LGBT Center at the University of Louisville is a local resource for students, alumni, staff, and faculty. The center's aim is to create an inclusive community, a safe environment for all members of the community regardless of their gender expression/identity or their sexual orientation.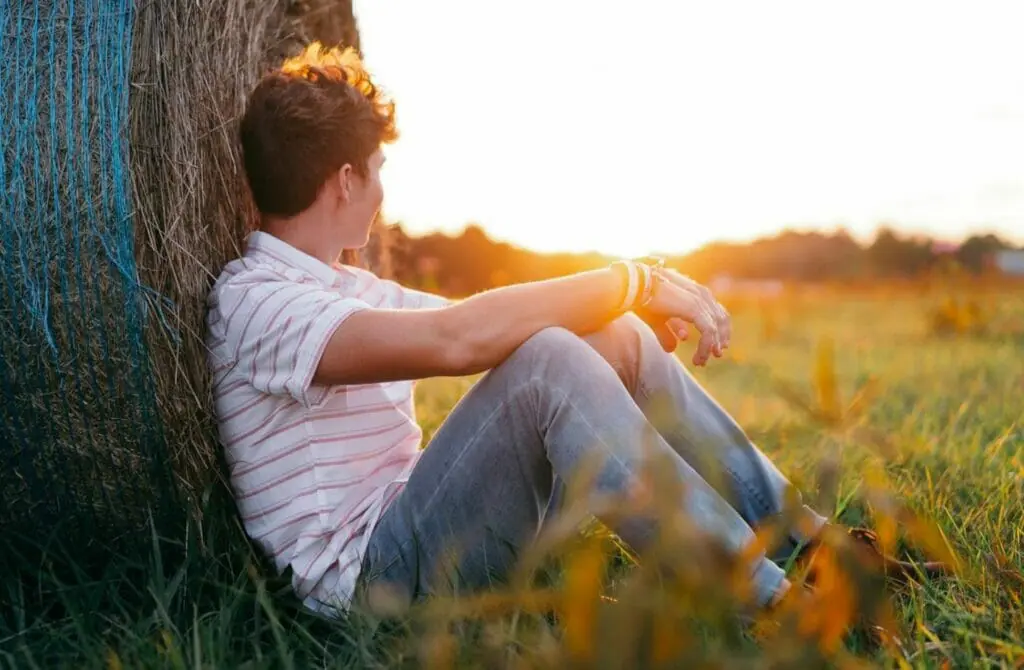 Regular LGBT Events in Louisville
You might want to spend some of your time at the LGBT events in Louisville to network, make new friends, or simply to enjoy yourself. After all, moving to a new city can be hard enough, and these are great ways to meet new like-minded people.
Below are some that you shouldn't miss.
The Kentucky Derby
The Kentucky Derby is known all over the world for being one of the greatest events. The Derby attracts thousands of people from all around the globe each year and is considered one of the premier events in the horseracing space.
The entire month during the Derby is filled with festivities and events that lead up to the main event so whether your thing is participating in the Derby Festival Marathon, or watching hot air balloons race, there's plenty to enjoy during the whole month of April leading to May when the Derby runs on the first Saturday.
Sure it is not queer, but much like the Indie 500 in LGBT Indianapolis, queer folx from around the country come here to attend and the bars and clubs of the city are full with parties.
Louisville Pride
Louisville Pride is the city's annual LGBT Pride celebration. It is also the biggest Pride festivity in the city that features lots of events, parties, and parades. Don't miss your chance to join in the fun and meet some incredible people.
Pandora Productions Theatre
Louisville is lucky to have an LGBTQ theatre group. The Pandora Productions is a group whose mission is to producing provocative works. It's the only company in the city that's dedicated to exclusively telling stories about the queer community in Louisville.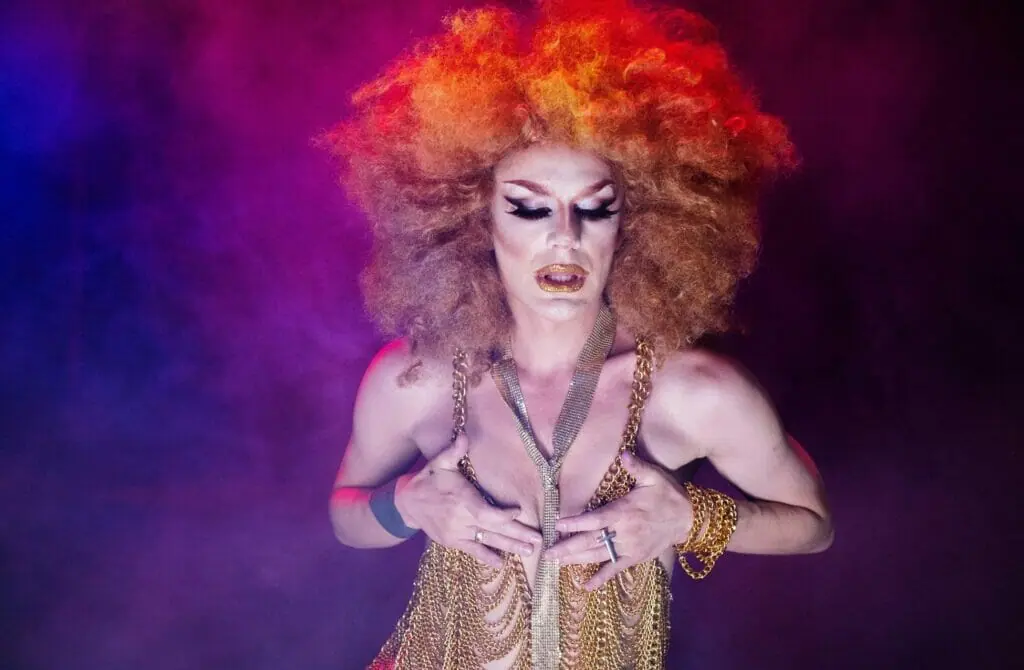 LGBT Owned Businesses in Louisville
If you're looking to support businesses in Louisville that embrace diversity and inclusivity especially for people in the LGBTQ+ community, Louisville has plenty of establishments that will provide exceptional goods and services.
Copper & Kings
Copper & Kings has made a name for itself by being welcoming to all. The fundamental essence of who they are and what their brand stands for is inclusion, and you can see that in every aspect of the organization. The rooftop bar has the finest view of downtown so if you're into taking photographs, Copper & Kings is a terrific spot since there is an overhang, so the lighting is excellent.
Highlands Tap Room
One other business you should support in Louisville is Highlands Tap Room. As the locals put it, gay communities such as the Big Bar would not exist today if it weren't for Highlands Tap Room.
Tap Room is one of those establishments that it didn't matter what time of the season it is; everyone is looking to have a good time there and spend some time getting to know each other. Believe us when we say that visiting this business feels like being in an inclusive safe space for everyone.
Vu Guesthouse
Vu Guesthouse is owned by business savvy LGBTQ activist George Stinson and his partner Ed Lewis who have previously owned the city's first gay club including The Connection that has a great run for 27 years before it finally closed in 2016.
The pair recently debuted popular Vu Guesthouse, a queer-friendly, 34-room boutique hotel that's set in a converted warehouse. The hotel is part of The Village Louisville complex that includes Vapor, a gay men's sauna, and a spa. This could be a great place to stay if you are visiting the city before actually moving to LGBT Louisville!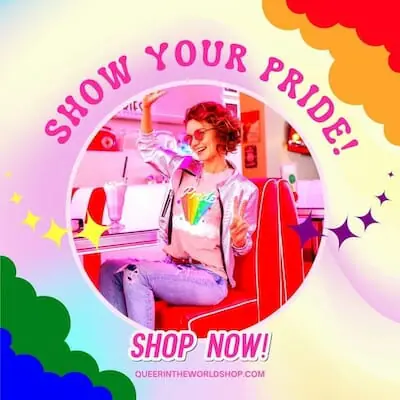 Final Thoughts On Moving To LGBT Louisville
Now you know what moving to LGBTQ Louisville will look like for you or your family. Whether it's the art scene, job opportunities, picture-perfect neighborhoods, or never-ending events and festivities, Louisville is an accepting, queer-loving city that will knock you off your feet. It doesn't matter what you're looking for; there's something for everyone in Louisville and all you've got to do is just look.
While progress has been made, there's still a lot to be done for the future of LGBT generations coming up. We hope that this article has cleared a lot of the questions you had about moving to Louisville as an LGBTQ individual.
Remember that life is what you make it and in whatever Louisville neighborhood you choose, may you find the freedom and comfort you seek.
The best thing you can do to uncover LGBT Louisville is to take a deep dive and discover the scene for yourself by living in a queer-friendly area, attending local LGBT businesses and events, and getting involved in LGBT community organizations and sports teams.
Do this, and we promise moving to LGBT Louisville will be more enjoyable and you'll quickly connect with like-minded people to add to your chosen family here.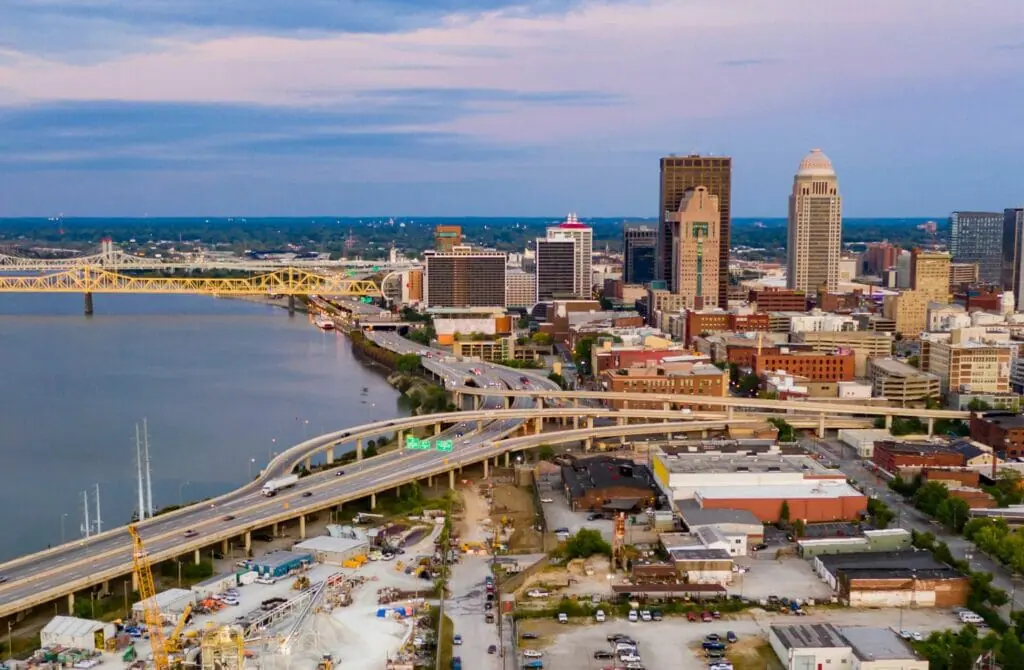 Finding Gay Realtors In Louisville Kentucky
Why would you consider someone's sexuality when searching for the perfect realtor? This might sound a little odd at first, but there are plenty of reasons why a gay realtor in Louisville is your best bet in looking for the home of your dreams.
After all, when it comes to one of life's most significant purchases, it is not too much to ask to be assured of fair, equal, and honest representation by someone that knows the unique needs and desires of the queer community.
Worst, many people (including up to a 1/3 of Americans) still don't believe our community merits protection and dignity in housing, adoption, employment, and other sectors of life.
So it is no wonder that reports of discomfort, needless difficulty, unenthusiastic representation, or even outright hostility are rampant from LGBT individuals using everyday realtors. Everyone should be assured of a pleasant, smooth home buying or selling experience while being fully represented – and that is why we believe you should let a gay realtor help you find your next home.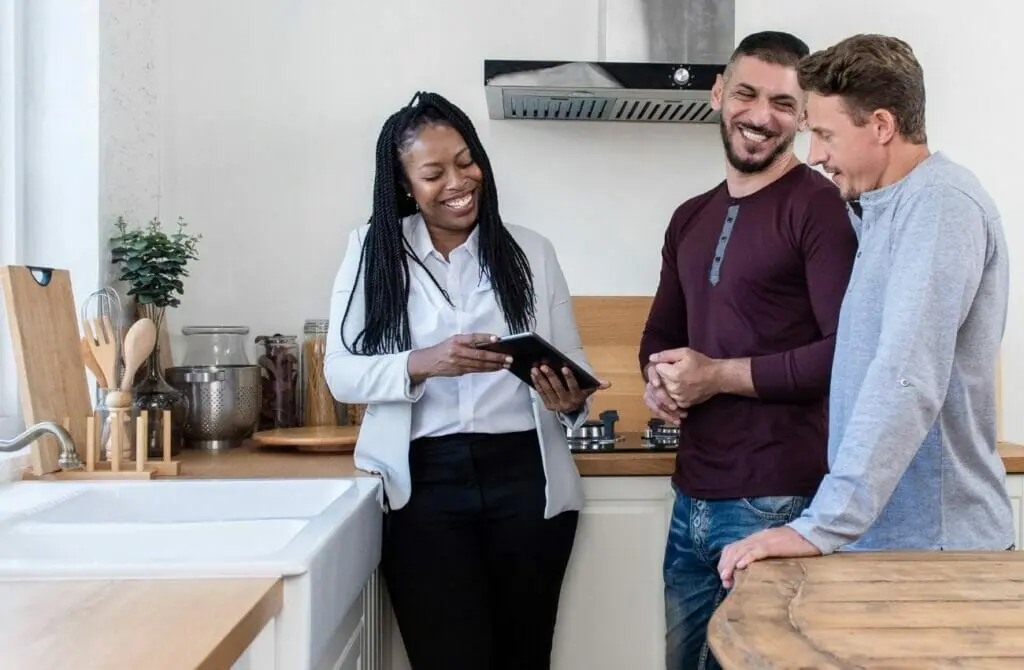 Gay realtors tend to have an understanding of the different neighborhoods in their area and know which ones they should select houses from. Now that's not to say a straight realtor isn't good enough for the job, but they've likely never had to consider some of the things queer people do. Instead of just being concerned by how busy, trendy, or up-and-coming a neighborhood is (or what it may look like), gay realtors do a deep dive into the areas they sell houses in to make sure they are safe for their clients.
In the past, it was challenging to find professional LGBT-friendly real estate agents in Louisville, and almost impossible to find one if you were moving here from across the country and without access to a recommendation from a local. Thankfully, you no longer have to hunt for a realtor without knowing if they are accepting of others, as you can use a directory of gay, lesbian, and gay-friendly agents in Louisville to do all the legwork for you.
Just visit the page, and you'll instantly be presented with a free list of gay, lesbian, and gay-friendly agents who could not only assist you with your move but also provide other beneficial information such as help with LGBT+friendly schools, shopping, storage companies, contractors, etc.
Read the gay real estate agent bios and choose the agent that is best for you. It is vital that you seek out someone who will stand by you and support you and your family in one of the most exciting times in your life.
Even better, there is never any hidden agenda, cost, or obligation!