There's no doubt that one of the most conservative states in the country is Oklahoma, a shiny buckle on the Bible Belt where socially conservative Christianity plays a strong role in society and politics, and church attendance is far higher than the nation's average.
Most of the time, people looking to make a move will overlook this state as one that's ideal for the LGBTQ+ community to find a home, but like many things in life, it is not quite that simple.
You will be pleased to know that Oklahoma, and in extension, Oklahoma City or OKC does have a thriving queer community, with queer businesses, LGBT resources, and Pride celebrations you can look forward to. Whether you're looking for a new city to raise a family, start a new job, open a business, or even buy a home, OKC could be the perfect place if you keep your heart and your mind open.
Like other major Southern US cities like Charlotte, Louisville, and Memphis, there is also a vibrant gay nightlife scene here (if you know where to look), and this is something a gay realtor in Oklahoma City can help you navigate as you find your new perfect home here.
Oklahoma City is the capital of Oklahoma and is a large enough area with plenty of attractions to see and activities to do. Don't worry though, the community will still provide a close-knit feel if that's what you're looking for.
This article will cover what you should expect to experience as an LGBTQ individual relocating to Oklahoma City. Leave all your preconceptions at the door, because (spoiler alert) moving to LGBT Oklahoma City is not what you think!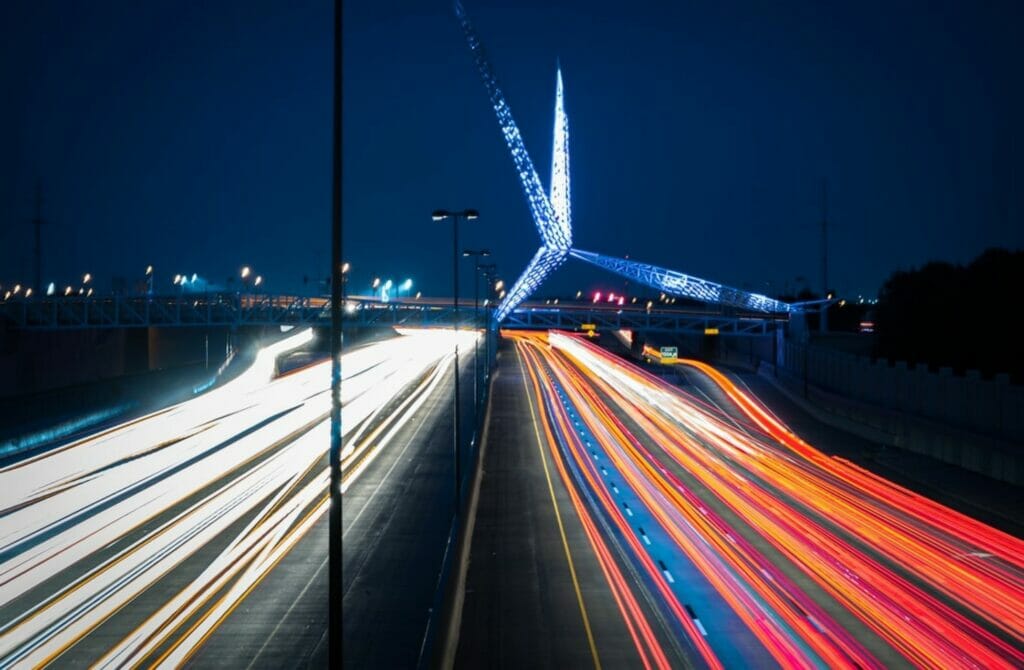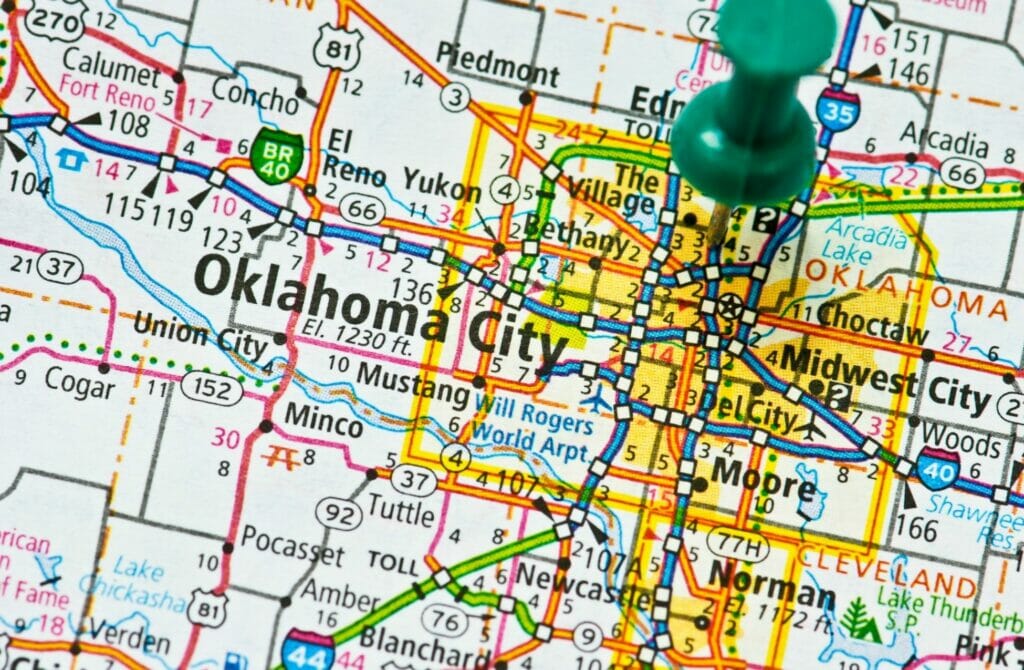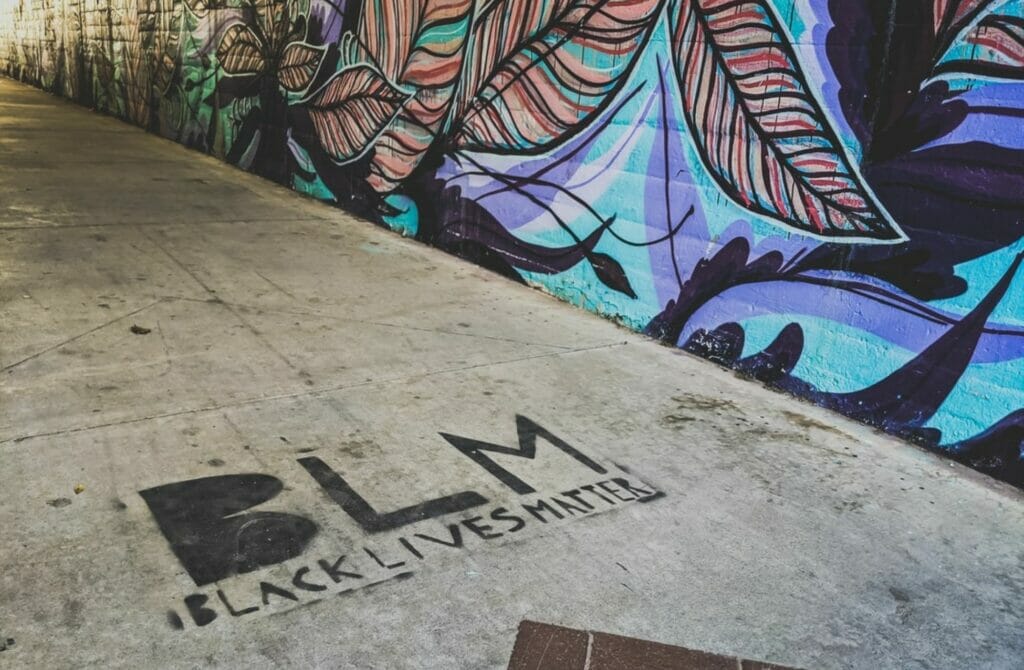 Highlights Of Moving To LGBTQ Oklahoma City
Oklahoma City residents are well aware that their city is a hidden gem. It is brimming with culture and beautiful sights just waiting to be discovered.
Securing a relocation here will also allow you to meet others with similar interests, thanks to a quirky yet highly involved LGBT culture, which includes a few fantastic queer spots of interest in the city's most popular neighborhoods.
Almost anything that your heart desires can be found here. There are plenty of things to look forwards to when moving to LGBT Oklahoma City, be it entertaining clubs, charming coffee shops, or boozy brunch haunts.
Let's take a closer look at a few of the aspects that make up this incredible city before we get into the details.
Affordable For Young Home Owners
Whether you're looking for an affordable place to call home or are a first-time homeowner, OKC can turn out to be a great choice for you. The cost of living in Oklahoma City is 14% below the national average while the cost of housing is 21% below the U.S average.
With this kind of affordability, you can be sure that OKC is one of the most affordable cities in the U.S for first-time homebuyers.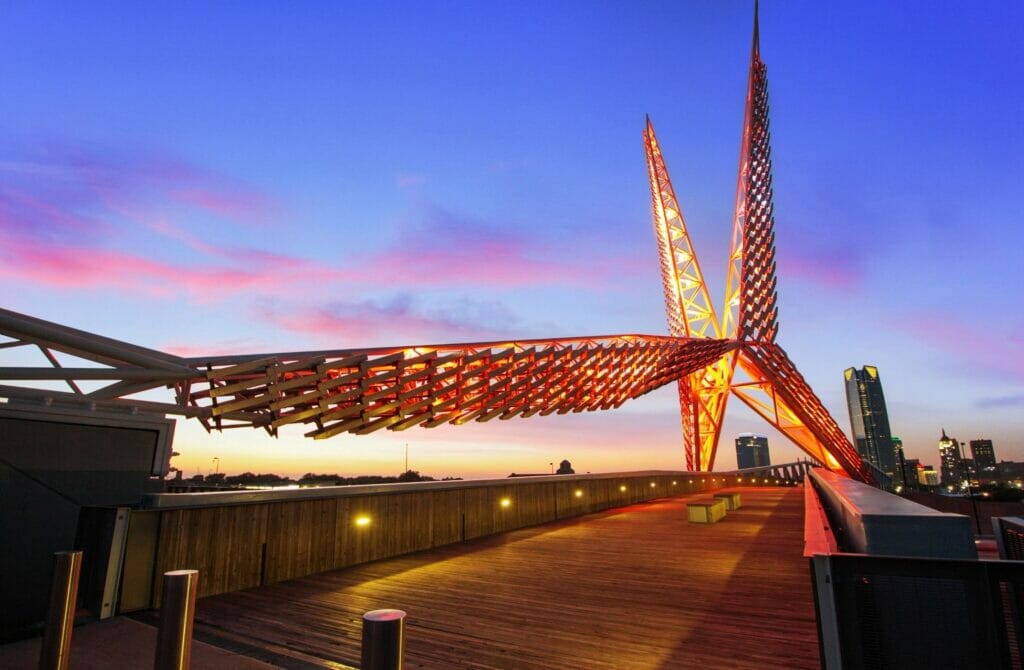 Low Cost Of Doing Business
If you're considering starting your own business, moving to OKC could be a fantastic choice for you. Other than the low cost of doing business in the city, Oklahoma City is home to i2e, an organization whose mission is to provide exceptional business advice sand funding for startups in the local area.
In addition to this, if you're looking for employment, there won't be need to start from the ground. You can find plenty of already established job opportunities as the market keeps growing. Some of the cities largest employers include oil and gas companies such as Devon Energy and Chesapeake Energy.
Agricultural careers aren't left behind either as the city is home to some of the world's largest livestock markets.
Plenty Of Events
OKC hosts some of the best events in the region. And, the best thing is that there's something for everyone. If you're a music or art lover, the Festival of the Arts will quench your thirst for creativity since it features mind-blowing work from more 100+ artists and 300+ musical performers. '
If you prefer sports, the OKC Memorial Marathon is a great place to be since it was named by Runner's World Magazine as one of the twelve 'must-run' marathons as a result of its moving backstory and fan support. Film junkies can get their fix the deadCenter Film Festival that showcases more than 100 films.
In addition to all this, there's the Oklahoma State Fair featuring exceptional concerts, rodeos and unforgettable performances.
Arts And Culture Scene
Lovers of arts and culture will love it in Oklahoma City. The city is home to the Oklahoma Museum of Art, which is considered one of the region's best art institutions featuring exhibits and works from different locations around the world.
The Samuel Roberts Noble Theater offers documentary, independent, and international film, or you can check out the Paseo Art District and create your own art. The Plaza District will offer you a less formal atmosphere to enjoy fantastic murals and creative street art.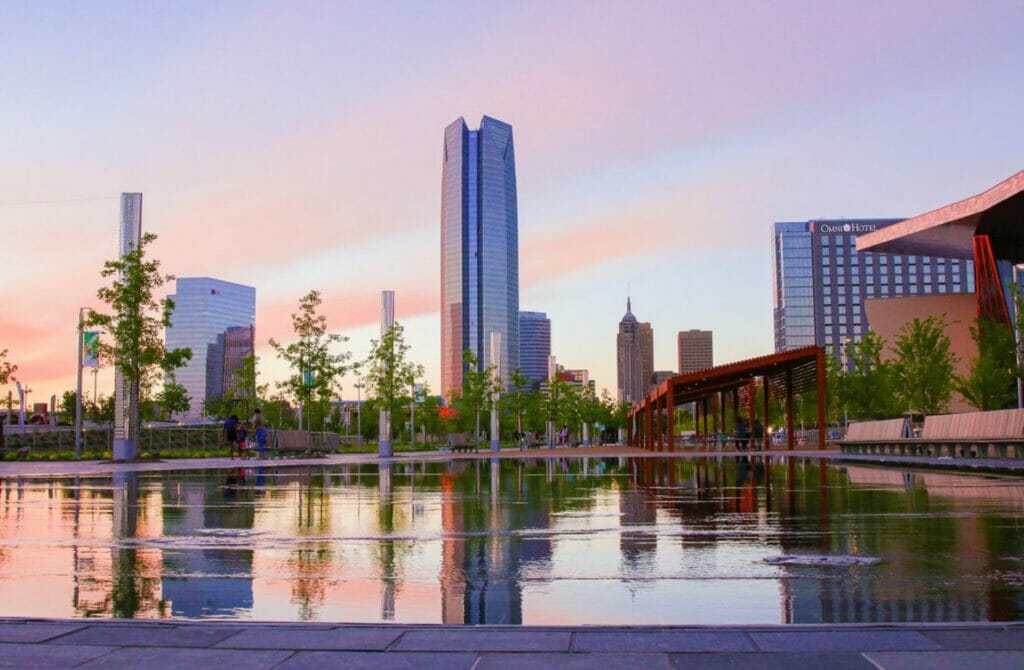 Does Oklahoma City Embrace The LGBTQ Community?
2019 was a momentous year for OKC's LGBTQ+ community. Mayor David Holt signed a proclamation for Pride week while James Cooper, the city's first openly-gay council member was sworn in. A year later, city workers were happy to finally have gender identity and expression protections.
Local advocates and leaders of OKC hope that the progress towards LGBTQ+ acceptance and inclusivity continues well into the future. 2019 was clearly a landmark year for OKC's LGBTQ community with the employment protections for transgender city employees and amendments to personnel policies.
The state of Oklahoma has now adopted comprehensive nondiscrimination policies for the LGBTQ+ community. This marks an official shift for OKC that has gone from having a ban on pride banners to seeing city officials march arm in arm with drag queens during the annual parade.
The resolution to amend anti-discrimination policies for OKC employees was sponsored by Councilman Cooper. This resolution was for city employees to include the words 'gender expression' and 'gender identity.
However, notwithstanding these recent milestone changes, a lot remains to be done here to improve the lives of queer citizens. Changing people's mindsets also takes time, and you should not expect Oklahoma City to be as welcoming as say, Detroit or San Juan.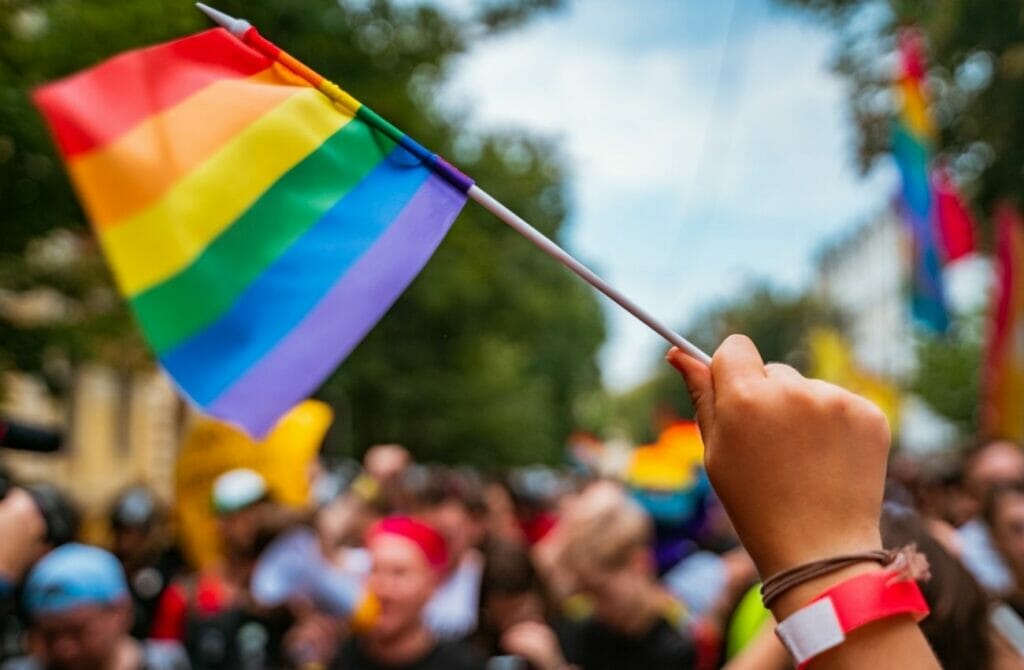 Is Oklahoma City An Expensive City To Move To?
OKC is one of the special cities where you get to earn well and don't have to spend it all on your utilities, taxes, or your rent. The cost of living in Oklahoma City is 12.8% lower than the U.S average though in 2019, the prices had increased by 1.4% alone.
Even so, OKC is still fairly affordable for most. Below are some of the factors you should look at that will contribute towards the cost of living in OKC.
Housing costs in OKC: the housing costs in OKC are 24% lower than the U.S average. In 2020, Oklahoma City was voted on of the top 25 cities in the U.S with the lowest cost of living. Average rent prices are $872.
Cost of food in OKC: if you like eating at restaurants, you should know that food costs here are 10.5% less than the country's average. The median price for a meal at a restaurant is $10. Bear in mind that this price could go up depending on where you choose to eat
Cost of utilities: utility costs in OKC can significantly increase your cost of living when you move to the city. While the city has a lower cost of living in many categories than other cities in the United States, utilities are a little different. The average energy bill in OKC $160.03 while the U.S median is $161.20.
Healthcare: Healthcare in Oklahoma City is 4.9% less than the U.S median. However, keep in mind that people have different needs when it comes to healthcare.
Taxes: taxes can raise the cost of living in OKC. While they're a necessary expense, they can add up significantly. Sales tax in the city 4.13% while property taxes are 1.06%.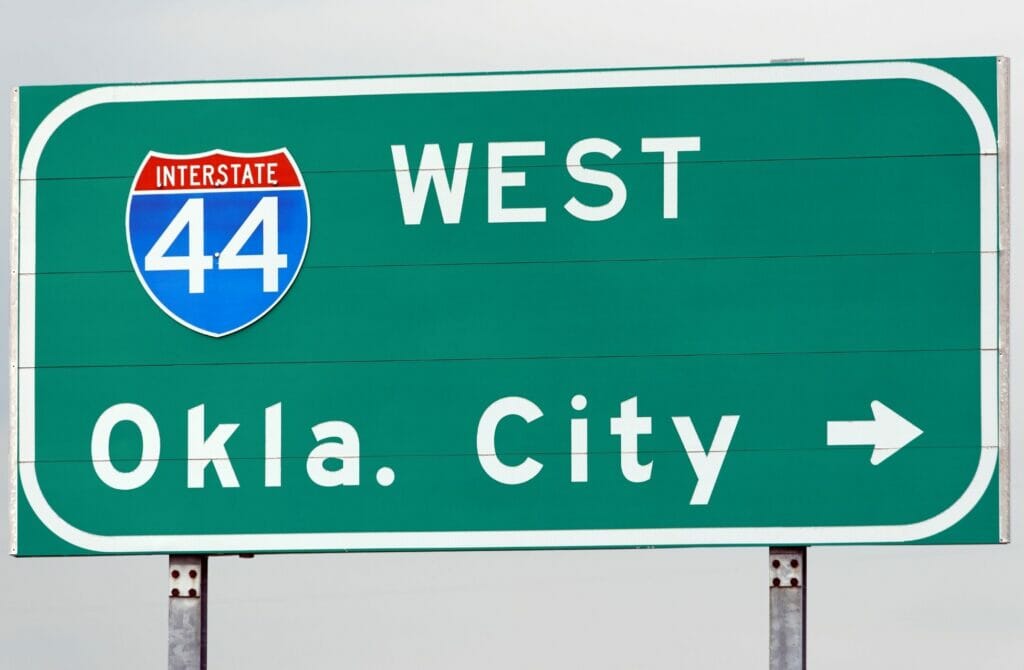 The Best Gay Neighborhoods In Oklahoma City
When relocating to LGBT Oklahoma City, there are a few areas you should know about as they are close to the queer community, allowing you to conventionally pull your U-Haul up to your new house in a gay-friendly neighborhood or part of town.
If you're a lesbian, gay, bisexual, transgender, or otherwise queer person manifesting a liberal neighborhood with facilities you'll cherish, start with these top gay and gay-friendly Oklahoma City neighborhoods to discover your perfect new home, each with its own distinct personality.
Give yourself enough time to acquaint yourself with Oklahoma City's diverse personalities, and remember that this city offers something for everyone – LGBTQ or not!
If it all seems a little overwhelming, you should speak to a local LGBT real estate agent for a more nuanced and up-to-date understanding of the best options available to you.
Most areas in this city would welcome you, but let's take a look at the handful of the more fabulous gay areas in Oklahoma City are and talk about the Oklahoma City gayborhood where you might feel most at home!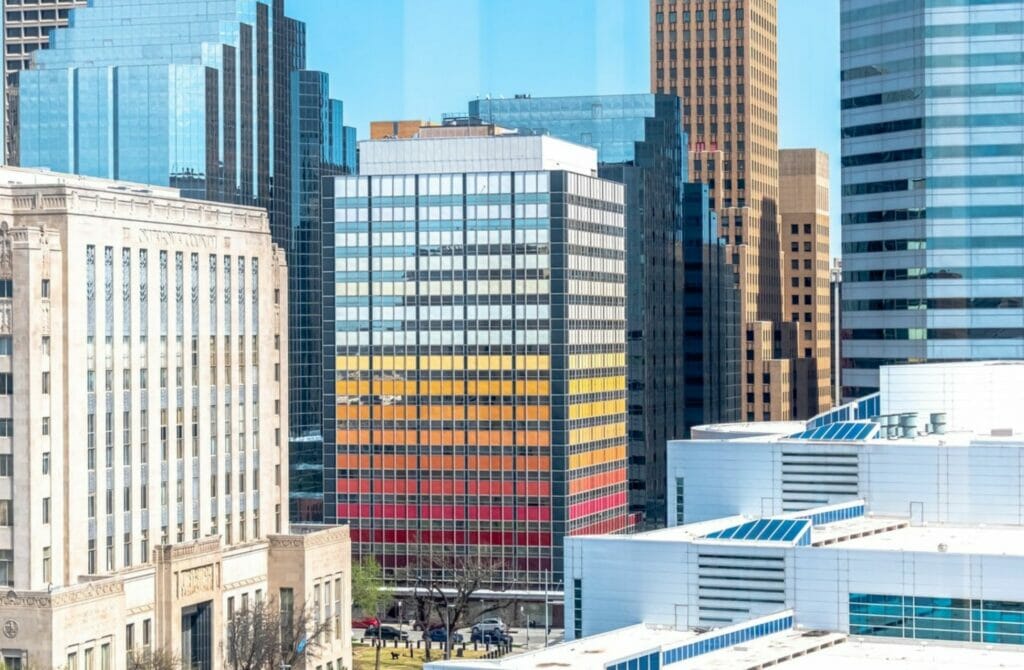 Mesta Park
Mesta Park is one of the most popular areas with the LGBTQ community in OKC. The neighborhood is gorgeous and features plenty of small shops, parks, and trees. The district is located downtown to the south, with the gay strip in its northwest, and the Asian District up north.
Mesta Park is close to the Oklahoma City University area. The population of the university has plenty of local and international LGBTQ students. The diversity of the area, as well as its affordable pricing and location make it the perfect area for LGBTQ+ couples. The median price of homes in the area is $350,000.
NW 39th Street Enclave
Also known as 'May-Penn' or 'The Strip', 39th street a popular LGBTQ neighborhood in Oklahoma City. The district is located along NW 39th Street west of Pennsylvania Avenue. The area is home to some of the city's most popular LGBTQ nightclubs and bars as well as plenty of eateries, retail stores, apartment complexes that cater to the city's queer population.
NW 39th Street Enclave is known as the largest lesbian and gay district in the state and the central regions of the U.S as well as the largest in the Midwest. NW 39th Street also hosts plenty of lesbian and gay tourists especially during the weekends. These tourists visit from Missouri, Colorado, New Mexico, and other nearby states.
Most of the attractions of NW 39th Street Enclave are located around what was the Habana Inn, a 246- room hotel that once claimed to be the largest gay resort southwest of the U.S. The hotel features two swimming pools, two dance clubs, and gift shop, piano bar, and more but has since been sold and rebranded as "District Hotel – A Renowned Wonderland for Adults". Where the LGBTQ gatherings and events that took place here will shift to now is yet unknown.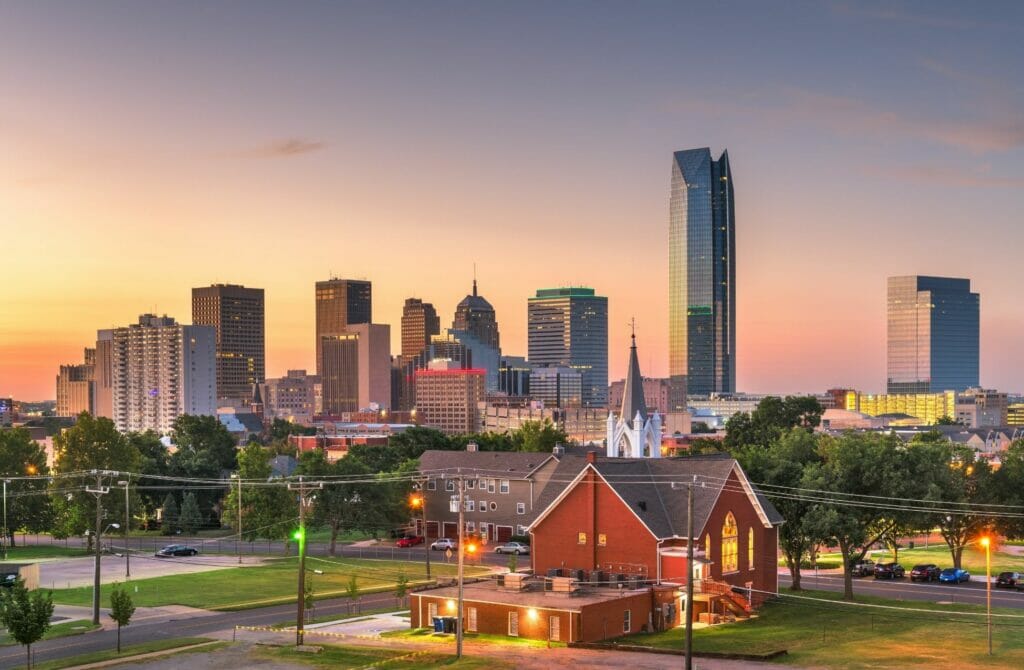 LGBTQ+ Community Organizations In Oklahoma City
Wherever you live, it's critical that you support LGBT organizations in whichever capacity you can so that they can continue to reach out and support other community members who are more vulnerable. After all, we are all stronger when we work together, and everyone requires assistance at some point.
Oklahoma City has a strong and wonderfully diverse LGBTQ community, which has contributed to the city becoming more gay-friendly in recent years.
As a result, there are several resources and LGBT centers available to community members, their allies, friends, and families – and you should feel free to use them or lend them your support as appropriate to keep your new home city moving ahead!
Oklahoma Equality Center (OKEQ)
Oklahoma Equality Center (OKEQ) is a non-profit organization that assists members of the LGBT community. It is one of the largest organizations of its kind in the region, with a plethora of activities, services, as well as other resources for LGBTQ+ families. They host several events annually, such as a charity dinner, parade, and other holiday festivities.
The organization also works to advocate for equality laws all across the state and was a firm supporter of same-sex marriage, which became legal in October 2014. It has also been linked to other equality rights concerns, such as the capacity of gay people to lead Boy Scout troops and other issues of a similar nature.
OKCPride
OKCPride is one of the community's LGBT organizations. In addition to offering assistance to the LGBTQ+ community, the organization hosts its annual Pride Week in June, which includes a march and festival. A massive street party and a concert are also planned.
The event is the largest in the state and attracts guests from across the country.
OKC Youth United
The mission of the organization is to guarantee that individuals who identify as LGBTQ+ are not discriminated against in areas such as housing. They've collaborated with major cities in the Oklahoma region in recent years to ensure equal opportunity for everyone, even in larger suburbs such as Norman and Edmond.
SSSA League
The Sooner State Softball Association was created to give a recreational experience for the LGBT community in Oklahoma City and the greater state of Oklahoma, as well as to encourage solidarity. The league invites LGBTQ and allied players.
By joining the league, you will come across players of different skill levels, from the amateur to the most professional.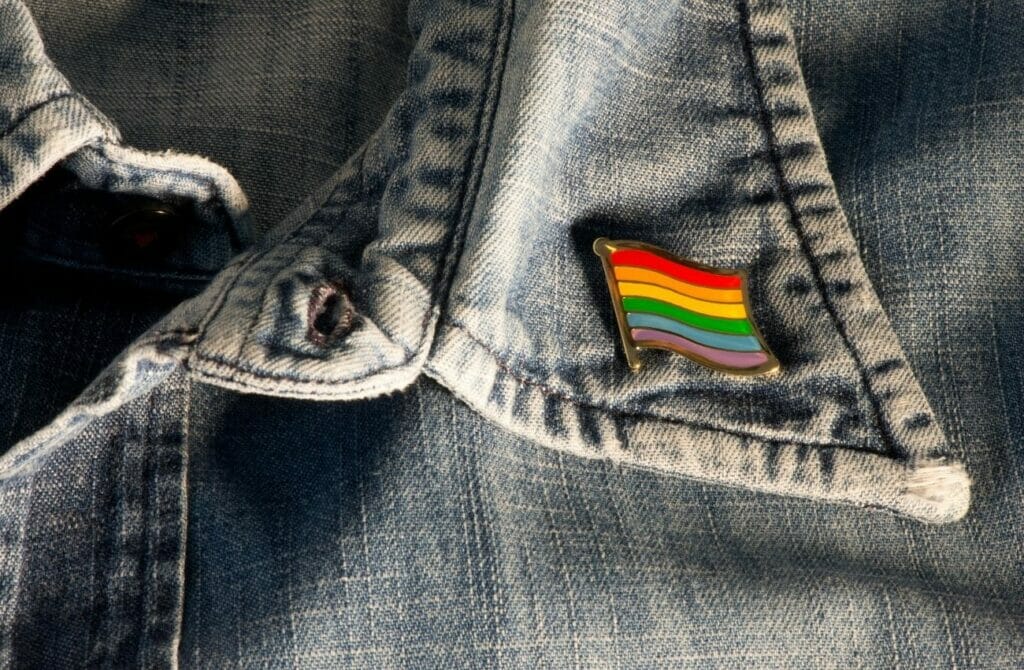 Regular LGBT Events In Oklahoma City
You don't want to miss out on the action when you move to LGBT Oklahoma City. Check out some queer events where you can meet other people from our queer community and interact in a fun way.
OKC Pride
Every year, Oklahoma City's Pride Week is a must-see event. Pride week is typically jam-packed with parades, festivities, and a variety of fascinating, artistic, and family-friendly events and activities. You don't want to miss out on the opportunity to participate in the excitement and celebrate all that makes OKC's LGBTQ community so fantastic!
Plaza District Festival And Plaza Walls Mural
The Plaza District Festival, which began as a celebration of the rebuilt Plaza District's resurgence, today attracts lots of visitors from the Oklahoma City area as well as visitors looking for a touch of the local.
The Plaza District Festival, located on Northwest 16th Street, features a diverse range of Oklahoma's performing and visual artists, as well as musicians, while attendees enjoy local cuisine and the opportunity to purchase one-of-a-kind art pieces. In a joyous showcase of Oklahoma ingenuity, artist booths along NW 16th Street.
You can see a show at any of the three stages set up in the district during the festival.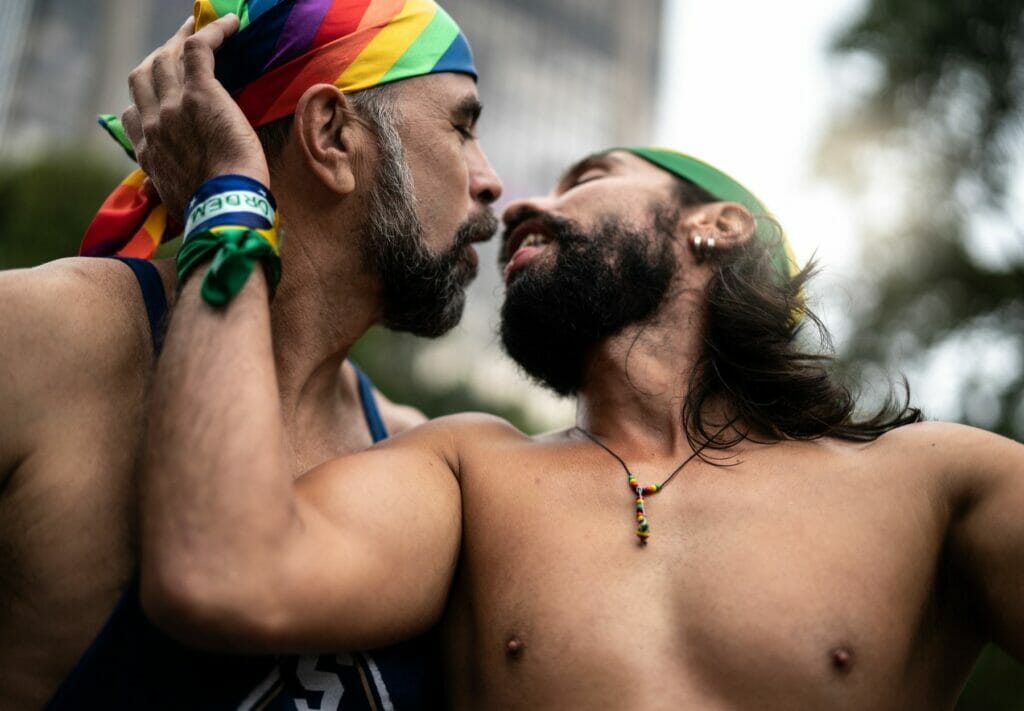 LGBT Owned Businesses In Oklahoma City
Supporting LGBTQ-owned businesses is vital for the prosperity of the community. Check out some of the queer-owned businesses in Oklahoma City you can support.
84 Hospitality
The most popular restaurant group in Oklahoma and by extension- Oklahoma City is queer owned. The CEO and founder of 84 Hospitality, Rachel Cope is responsible for some of the city's most popular and successful bars and restaurants.
Goro Ramen
Co-owned by Jeff Chanchaleune and Rachel Cope, Goro Ramen is one of the best places to have a meal in Oklahoma City. Jeff visited Japan and instantly knew that the Tori Paitan had to be his main focus. His inspiration for the Goro house ramen was a rich chicken broth he had in a Kyoto Station shop.
The Boom
Established and opened in May 2009 The Boom is Oklahoma City's premier live entertainment venue, featuring dinner theatre, live music, and live comedy shows. Sunday Gospel Brunch at The Boom is the longest-running comedy show in OKC and mixes a farcical church service with skits, sing-alongs, and drag queen magic!
Final Thoughts On Moving To LGBTQ Oklahoma City
Even though Oklahoma City is still making strides when it comes to inclusiveness and adoption of a progressive culture, that doesn't mean that LGBTQ+ individuals can't find and own a little piece of the city. If others can, you can too.
Remember that life is what you make it and in whatever Oklahoma City neighborhood you choose, may you find the freedom and comfort you seek.
The best thing you can do to uncover LGBT Oklahoma City is to take a deep dive and discover the scene for yourself by living in a queer-friendly area, attending local LGBT businesses and events, and getting involved in LGBT community organizations and sports teams.
Do this, and we promise moving to LGBT Oklahoma City will be more enjoyable and you'll quickly connect with like-minded people to add to your chosen family here.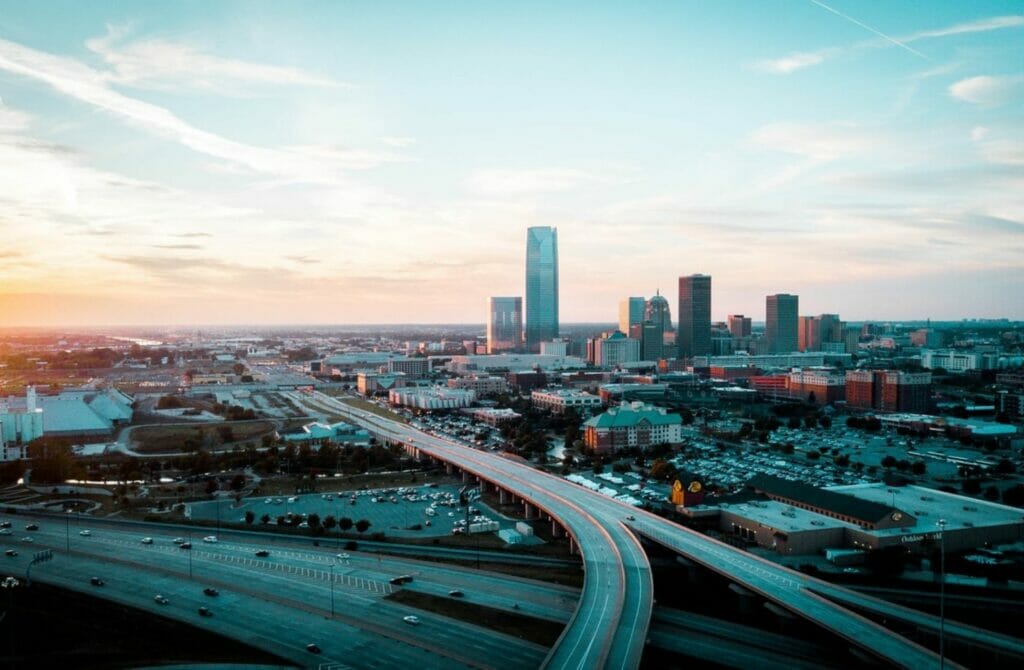 Finding Gay Realtors In Oklahoma City Oklahoma
Why would you consider someone's sexuality when searching for the perfect realtor? This might sound a little odd at first, but there are plenty of reasons why a gay realtor in Oklahoma City is your best bet in looking for the home of your dreams.
After all, when it comes to one of life's most significant purchases, it is not too much to ask to be assured of fair, equal, and honest representation by someone that knows the unique needs and desires of the queer community.
Worst, many people (including up to a 1/3 of Americans) still don't believe our community merits protection and dignity in housing, adoption, employment, and other sectors of life.
So it is no wonder that reports of discomfort, needless difficulty, unenthusiastic representation, or even outright hostility are rampant from LGBT individuals using everyday realtors. Everyone should be assured of a pleasant, smooth home buying or selling experience while being fully represented – and that is why we believe you should let a gay realtor help you find your next home.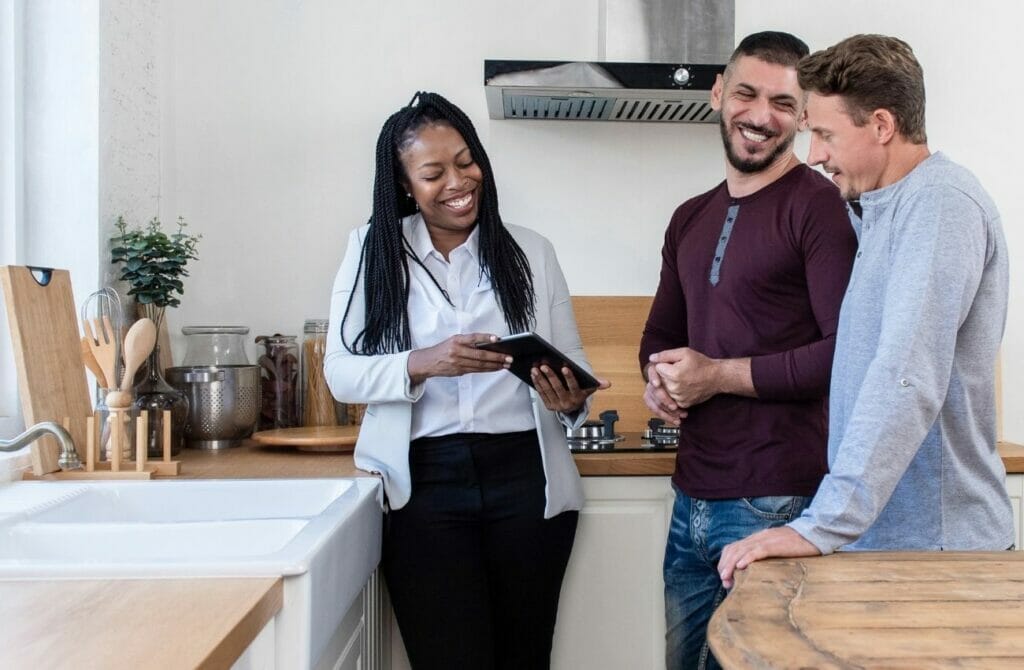 Gay realtors tend to have an understanding of the different neighborhoods in their area and know which ones they should select houses from. Now that's not to say a straight realtor isn't good enough for the job, but they've likely never had to consider some of the things queer people do. Instead of just being concerned by how busy, trendy, or up-and-coming a neighborhood is (or what it may look like), gay realtors do a deep dive into the areas they sell houses in to make sure they are safe for their clients.
In the past, it was challenging to find professional LGBT-friendly real estate agents in Oklahoma City, and almost impossible to find one if you were moving here from across the country and without access to a recommendation from a local. Thankfully, you no longer have to hunt for a realtor without knowing if they are accepting of others, as you can use a directory of gay, lesbian, and gay-friendly agents in Oklahoma City to do all the legwork for you.
Just visit the page, and you'll instantly be presented with a free list of gay, lesbian, and gay-friendly agents who could not only assist you with your move but also provide other beneficial information such as help with LGBT+friendly schools, shopping, storage companies, contractors, etc.
Read the gay real estate agent bios and choose the agent that is best for you. It is vital that you seek out someone who will stand by you and support you and your family in one of the most exciting times in your life.
Even better, there is never any hidden agenda, cost, or obligation!