Memphis is popular around the world for being the Home of Rock n' Roll and the home of music geniuses such as Justin Timberlake, Elvis Presley, and Al Green. In addition to this, the city is also known as the source of some of the best barbecue in America and as a city with a rich history.
If you're considering a move to LGBTQ Memphis, you should know that the second populous city in Tennessee is also known for being a city that values entertainment, which is good news as for most LGBT people, bars are no longer their only safe spaces here.
Like all major US cities, there is also a lively gay scene here (if you know where to look), and this is something a gay realtor in Memphis can help you navigate as you find your new perfect home here.
The weather in Memphis is outstanding, outdoor activities are in plenty, and the commutes are much shorter than in other major U.S cities. This article will cover what you should expect to experience as an LGBTQ individual moving to this Southern city.
Leave all your preconceptions at the door, because (spoiler alert) moving to LGBT Memphis is not what you think!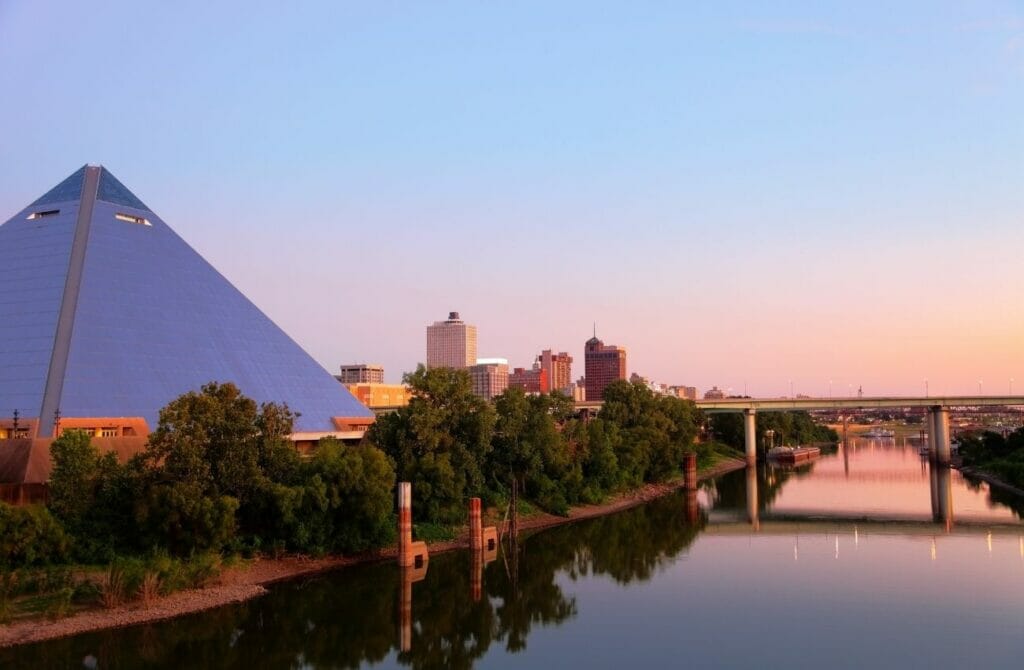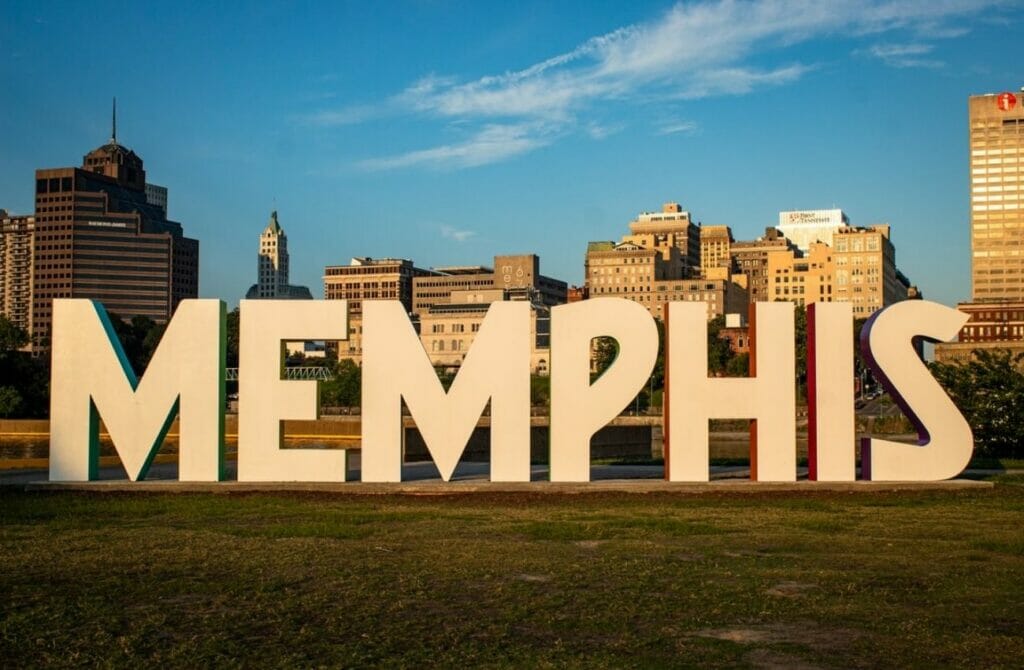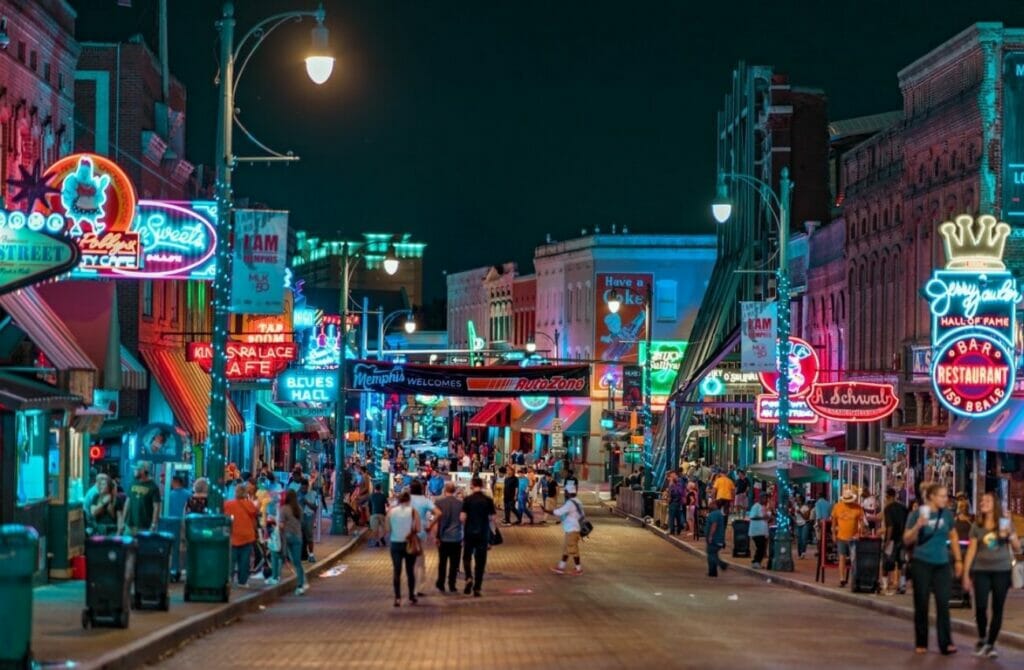 Highlights Of Moving To LGBTQ Memphis
Memphis is an exceptional place to be, whether you're LGBTQ or not! Thanks to some quirky gay scenes (though smaller than the past due to shifts within LGBT culture and gains in equality), including a few of the city's most popular neighborhoods, securing a move here will allow you to meet people with similar interests.
You can find pretty much anything within the city limits. Whether it's bars, coffee shops, or brunch, the city has much to offer and it is this unique character of Memphis that makes it such an attractive to live in. Before we get into the nitty-gritty, let's take a look at some of the highlights that make up this infamous city.
Cost of Living
One of the most significant reasons why you should consider a move to Memphis is the city's low cost of living. Everything in Memphis is considerably cheaper than in other major U.S cities. The most significant difference between Memphis and other metropolitan areas in the U.S is its low housing.
Memphis housing is 35% lower than the national median. Beyond this, the State of Tennessee has no income tax so you get to pocket a lot of what you make.
Great Weather
As you might expect, you will have a real experience of the four seasons in Memphis. Temperatures in the summer go well into the 90's while winters are wet and chilly, but short. Spring in Memphis is warm but with a little rain in April. On the other hand, Autumn is warm.
Great Job Opportunities
Moving to Memphis means you have access to some of the best companies in the U.S such as FedEx, a Fortune 500 company. The company is the top employer in Memphis and employs more than 30,000 residents. Memphis is also home to International Paper Co. and Autozone.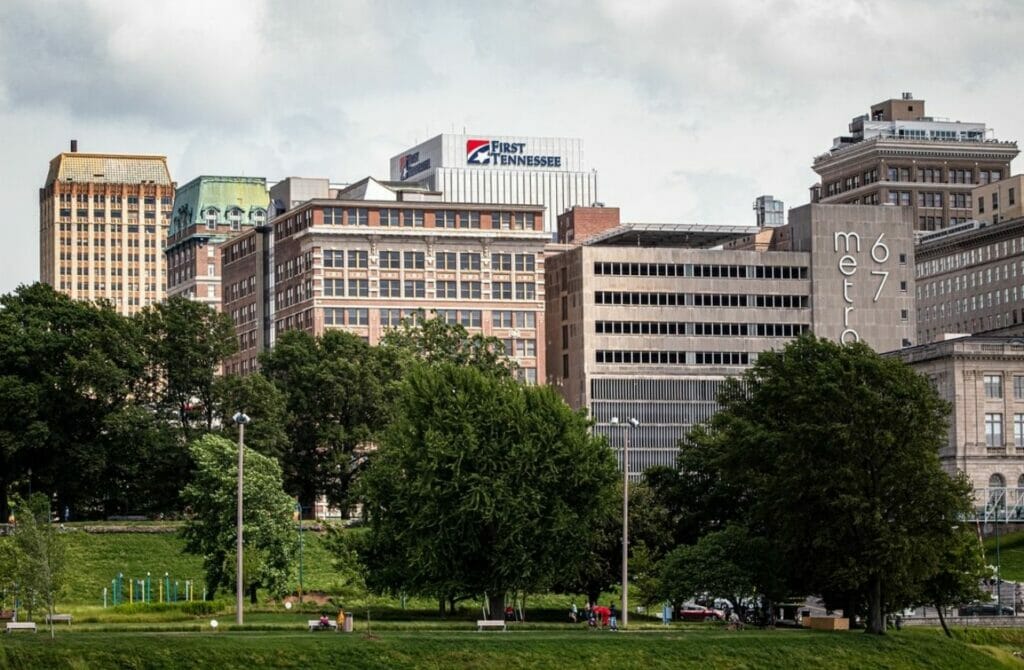 Vibrant Art Scene
The arts are a vital part of Memphis and have contributed much to the city's personality. Creatives from all around the U.S come together in Memphis as one of the best destinations for the arts. Memphis was even recently named as the fifth most artistic city in the U.S by Bustle.com!
Great Schools
Memphis has a school for you, whether you're thinking about starting a family or looking into universities. There are 290 private and public learning institutions in the city, with many of them ranked in the state's top 20. Schools such as Memphis University School and St. Mary's Episcopal School have a 100% graduation rate if you're looking for a private school.
White Station High School is also a good public school ranked 7th out of 331 public high schools in Tennessee for best college prep. The University of Memphis is home to the Memphis Tigers, an NCAA Division-1 team, and offers students more than 200 different areas of study.
It's The Birthplace Of Rock n' Roll!
Memphis is every rock n' roll lover's dream come true. The city is home to some legendary musical pioneers such as Elvis Presley. The best thing is that tours of Graceland are available and you can experience some of what was Elvis Presley's journey through his career and life.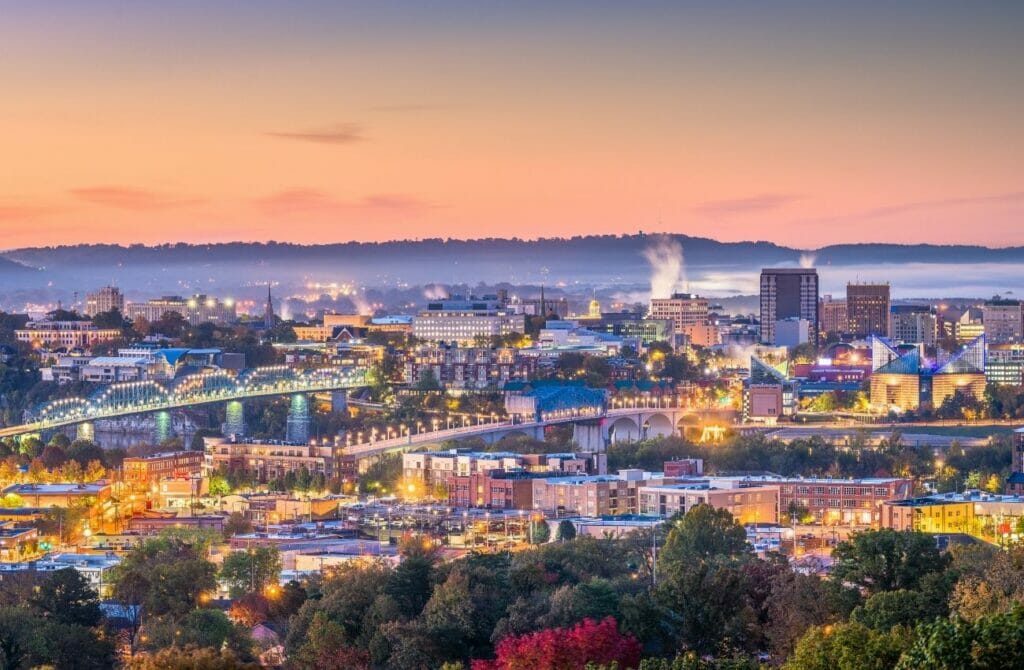 Does Memphis Embrace The LGBTQ Community?
The Human Rights Campaign's fifth annual Municipal Equality Index, which assesses how inclusive laws, policies, and services are for LGBTQ individuals across the U.S, ranks Memphis third among Tennessee's eight major cities.
The city has scored slightly lower than other cities in the east and received a rating of 53/100. Other Tennessee cities such as Nashville- which was number one in this rating- had a score of 60, while Knoxville got a 55/100 score. The national average was 55 and the median score for Tennessee cities was 33/100.
While Memphis still has a long way when it comes to LGBTQ+ inclusion and equality, it is making progress and is still beacon for queer people in the rural areas encircling Memphis.
In Tennessee, lawmakers are debating bills that would limit LGBT adoptions and foster care, depicting marriage as a heterosexual relationship only, and empowering businesses and medical professionals to reject service to LGBT persons. In short, it might be better than it once was (with many queer spaces closing as people feel safer in general) but it still has a long way to go.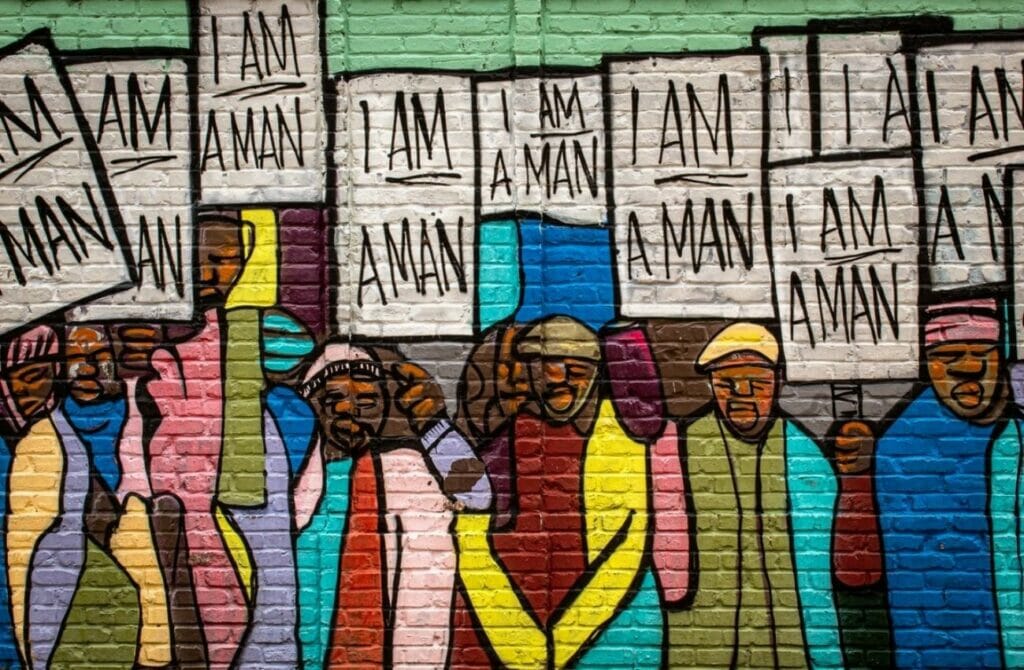 Is Memphis An Expensive City To Move to?
Memphis is considered one of the most affordable cities to live in the U.S. The city has a cost of living rated at 76.0, which is significantly lower than the set U.S average of 100. This rating means that Memphis has a significantly lower cost of living than the country's average and that high costs shouldn't be your main worry when moving to the city.
It is also true that the city has some of the lowest rental markets in the U.S and almost 5.3% of Memphis homes are available for rent. The national average is 2.1. 41.9% of Memphis's population are renters. Here are some Memphis costs to help you put things in perspective:
Housing, Utilities & Transportation: Housing costs in Memphis are 34% lower than the U.S average while the cost of utilities is 3% higher than the U.S average. Transportation costs such as gas prices and bus fares are 11% lower than the country's average.
Food & Grocery: Grocery prices in Memphis are 9% lower than the country's average.
Healthcare: Healthcare in the city is 15% lower than the country's average.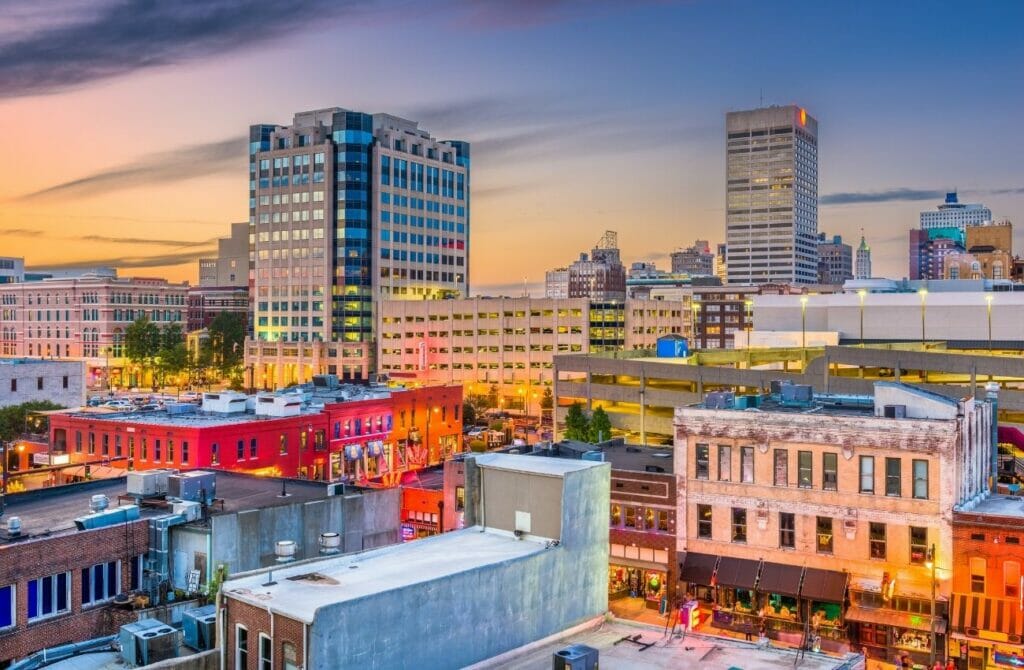 The Best Gay Neighborhoods in Memphis
When relocating to LGBTQ Memphis, you should be aware that there are a few areas that are close to all the gay bars and queer spots, allowing you to pull your U-Haul up to your new house in a gay-friendly neighborhood or part of town.
If you're a lesbian, gay, bisexual, transgender, or otherwise queer person soliciting a welcoming neighborhood with facilities you'll cherish, start with these top gay and gay-friendly Memphis neighborhoods to discover your perfect new home, each with its distinguished personality.
Give yourself enough time to acquaint yourself with Memphis's diverse personalities, and remember that this city offers something for everyone – LGBTQ or not!
Or speak to a local LGBT real estate agent for a more detailed understanding of the best options today.
Most areas in this city would welcome you, but let's take a look at the handful of the more fabulously gay areas in Memphis are and talk about the Memphis gayborhood where you might feel most at home!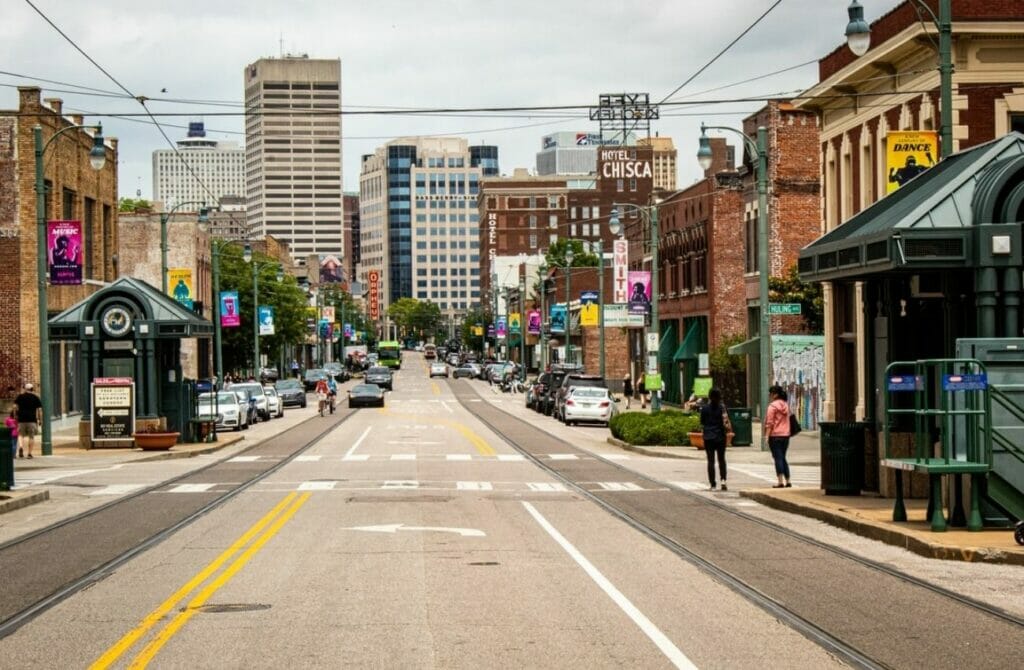 Cooper-Young
This eclectic neighborhood is one of the most popular Memphis areas for the LGBTQ community. The neighborhood is described by residents as bohemian. Cooper-Young started out as a working-class neighborhood in 1890 and has now become one of the most popular neighborhoods in the city.
Midtown
The Midtown neighborhood is well-known for featuring historic homes with restaurants and plenty of boutique businesses built within walking distance of it. The neighborhood is home to many historic areas and older homes that aren't far from Memphis downtown, an area that features plenty of LGBTQ+-friendly art galleries, businesses, and entertainment spots.
Midtown is generally a stylish neighborhood that is relaxed and diverse in nature. Median price listings for homes in the area are about $230,000.
Cordova
Located near Memphis, the Cordova area was once a fishing community. However, its population grew and the neighborhood is now one of the fastest-growing in Tennessee. Cordova is a quiet area and is ideal for those who want to settle with their families and lead a quiet life.
The median price for homes in this neighborhood was $245,000 in 2019.
Germantown
Germantown isn't far from Memphis and is extremely popular with the younger LGBTQ community. The neighborhoods nightlife is vibrant with a variety of dance clubs and gay-friendly clubs. The area is dominated by commercial and retail outlets, which also makes it an ideal shopping zone.
German town is a relaxed neighborhood with plenty of fun and entertainment going round. Germantown is a non-industrial area and is fairly urbanized, offering an alternative job market to its residents.
The neighborhood's median price for homes in 2019 was around $425,000.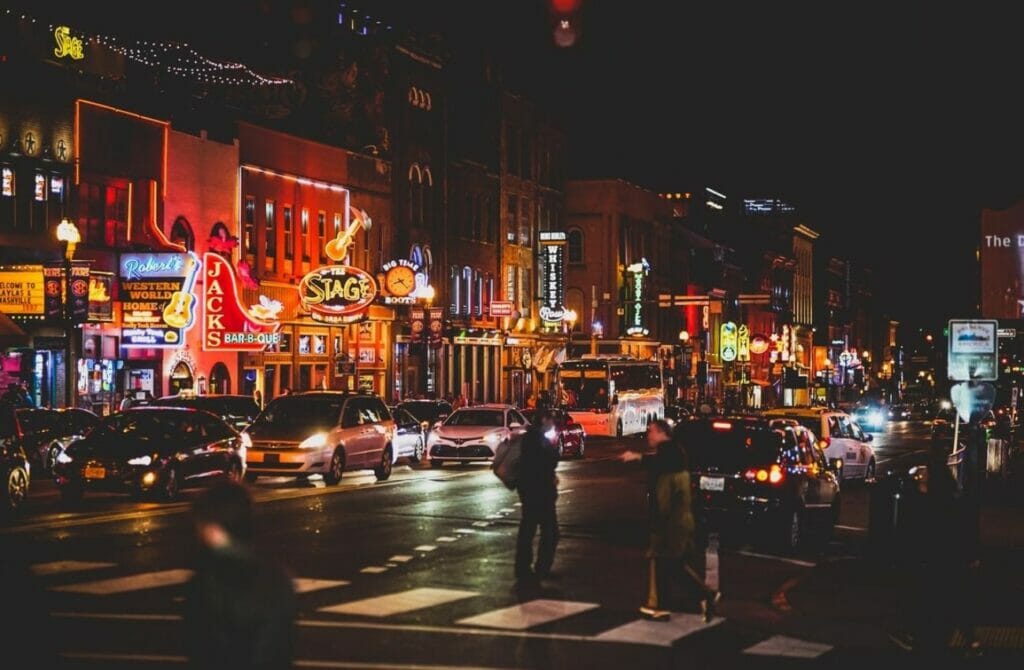 LGBTQ+ Community Organizations in Memphis
Wherever the LGBTQ Community is, it relies on lots of goodwill from resources and organizations that support, celebrate and validate them. LGBTQ+ youth require resources that will help them gain access to tech, education, and support while the older generation also requires the support of different countries, networking opportunities, and much more.
With that being said, there are plenty of LGBTQ+ organizations looking for the Memphis community. Wherever you live, it's vital that you give your support to such organizations in different capacities so they can reach other people within the community. Below are some that you might want to support or join.
OUTMemphis
Since 1989, OUTMemphis has provided support to the local LGBTQ+ community in Memphis, serving as a hub where individuals may not only feel seen and navigate their way, but also cultivate friendships irrespective of their identity.
The organization provides health and wellness resources that are affordable to the community and has also established the Metamorphosis Project, which offers support to LGBTQ+ youth that are homeless. The organization also takes part in many activities to advocate for the rights and wellbeing of the community, their education, and empowerment.
The Unleashed Voice
This is a publication whose mission is to amplify the voices of the Memphis multicultural LGBTQ+ community while featuring news about the community, relationship articles, fashion, and artists' features.
PFLAG Memphis
PFLAG Memphis is the local chapter of the countries biggest LGBTQ grassroots organization. The organization seeks to offer support to LGBTQ+ individuals, allies, friends, and families in the area in different capacities.
PFLAG Memphis also seeks to celebrate, support, and validate LGBTQ+ people in the area by offering advocacy, and different resources.
My Sistah's House
Individuals who are transgender or gender nonconforming, particularly people of color, are adversely impacted by prejudice in a variety of forms. Kayla Rena Gore and Illyahna C. Wattshall established My Sistah's House, a Memphis-based grassroots group that helps the local queer community by tackling Memphis' lack of emergency accommodation for transgender ad queer persons.
In addition, their services also include resume coaching, help with legal name changes, survival packs, meal distribution, and much more.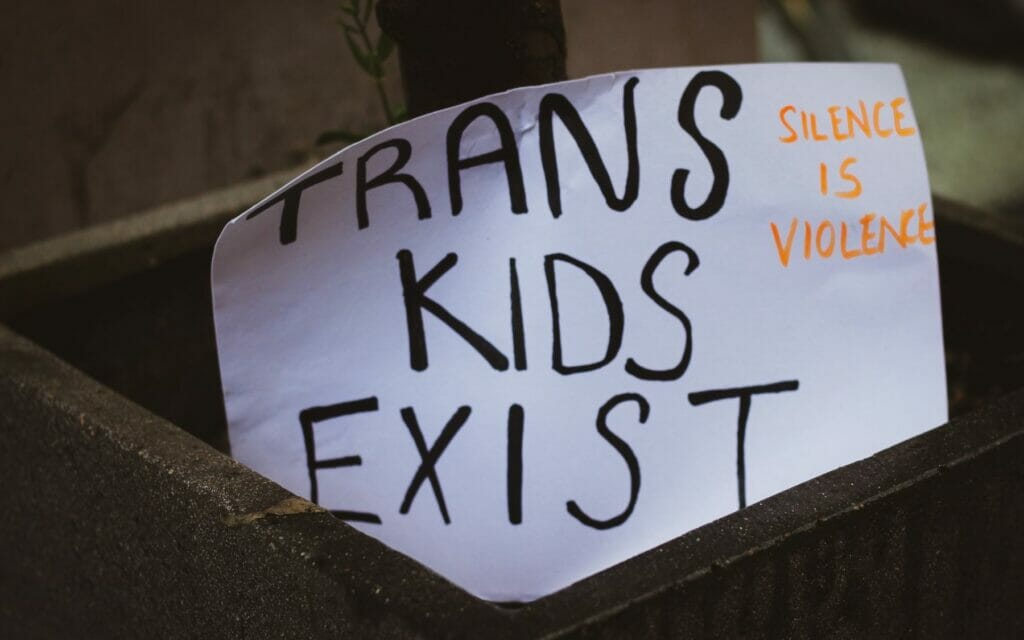 Regular LGBT Events in Memphis
You have to make new friends, meet people, and network after moving to a new city and the regular LGBTQ events in Memphis will help you do just that.
Trust us, you don't want to miss out on these!
Mid-South Pride
Mid-South Pride is Memphis city's annual LGBTQ pride festivity. It is usually a diverse festival that's community-oriented so you will not want to miss this exciting event. Mid-South Pride features parades, family-friendly activities, live entertainment, and parties.
More than 200 vendors grace the event so there's definitely something for everyone here.
The Cooper-Young Festival
This event is an extremely popular Memphis festival featuring lots of dancing and live music. It also plays host to a variety of food vendors, crafts vendors, and arts vendors. The Cooper-Young Festival is one of the biggest celebrations in the city and one of the best.
Outlix Film Festival
Outflix presents fabulous LGBTQ films regularly to the larger Memphis community and has been doing the same for more than 20 years. There's a reason why it's referred to as the LGBTQ mid-south film festival so make sure you enjoy a show or two with your loved one, alone, or a friend.
Karaoke at Drews Bar
Karaoke at Drews bar is hosted every Wednesday by Eleanor K. Rigby. The night starts at 7 pm going on till late. Thursdays features Open Mic Comedy show "The Peel" that's hosted by KP from 7 pm, followed by a Drag Show at 10 pm. Fridays are also Karaoke Day starting at 8 pm followed by a Drag Show on Saturday that starts at 10 pm.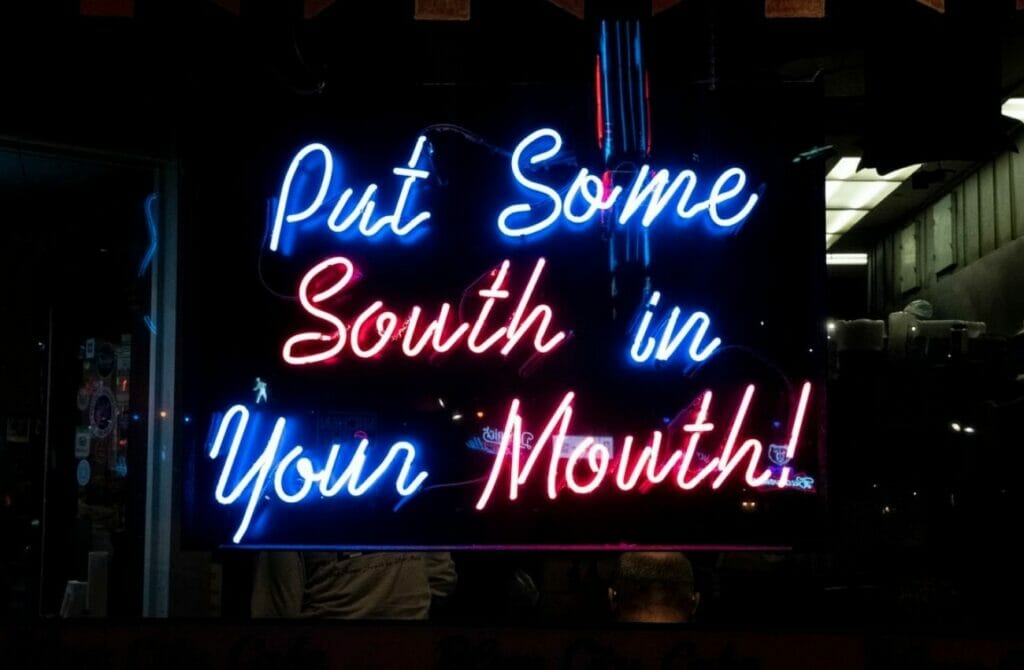 LGBT Owned Businesses in Memphis
It's vital for people in the LGBTQ community to support each other's businesses and establishments. By offering each other support, our businesses grow, we find a sense of community, and we can make more meaningful contributions to society.
Check out these LGBTQ-owned businesses in Memphis you can support.
Dru's Bar
Dru's Bar is one of the most popular LGBTQ bars in Memphis. The motto of this bar affirms to the LGBTQ community that this is their bar. It is a female-owned and managed business located in Midtown. The bar was initially launched in 2008 as a sports-themed lesbian bar and is still a favorite with gay women in the city as well as Jackson, and other parts of Tennessee.
Over the years, Dru's bar has evolved to be more inclusive to the entire LGBTQ+ community and their straight allies.
Bhan Thai
If you're looking for authentic Thai food in Memphis, you should give Bhan Thai a try. The food is outstanding, waitstaff are gay and friendly, and you are guaranteed to keep coming back for more.
Memphis Home Improvement Team
Looking to do some home improvement in your new Memphis Home? Memphis Home Improvement has got your back. The team at this company offers exceptional solutions for different projects such as window replacement, drywall/painting, and flooring installation.
They are also adept at handling much larger tasks such as kitchen remodels, and full-on home renovations.
Final Thoughts on Moving to LGBTQ Memphis
While Memphis might not be the best LGBTQ-friendly city in the country, there are still some good sides to it and plenty to explore. The city has a rich history and culture and it isn't possible to list every good thing about it in one article.
The best thing you can do to uncover LGBTQ Memphis is to take a deep dive and discover the scene for yourself by living in a queer-friendly area, attending local LGBT businesses and events, and getting involved in LGBT community organizations and sports teams.
Do this, and we promise moving to LGBT Memphis will be more enjoyable and you'll quickly connect with like-minded people to add to your chosen family here.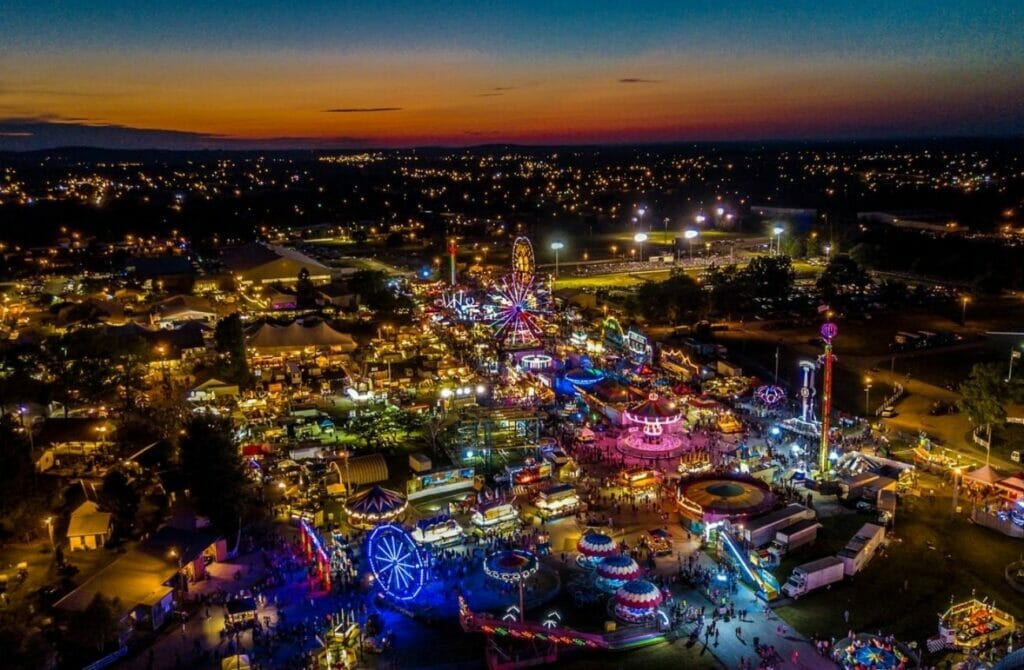 Finding Gay Realtors In Memphis Tennessee
Why would you consider someone's sexuality when searching for the perfect realtor? This might sound a little odd at first, but there are plenty of reasons why a gay realtor in Memphis is your best bet in looking for the home of your dreams.
After all, when it comes to one of life's most significant purchases, it is not too much to ask to be assured of fair, equal, and honest representation by someone that knows the unique needs and desires of the queer community.
Worst, many people (including up to a 1/3 of Americans) still don't believe our community merits protection and dignity in housing, adoption, employment, and other sectors of life.
So it is no wonder that reports of discomfort, needless difficulty, unenthusiastic representation, or even outright hostility are rampant from LGBT individuals using everyday realtors. Everyone should be assured of a pleasant, smooth home buying or selling experience while being fully represented – and that is why we believe you should let a gay realtor help you find your next home.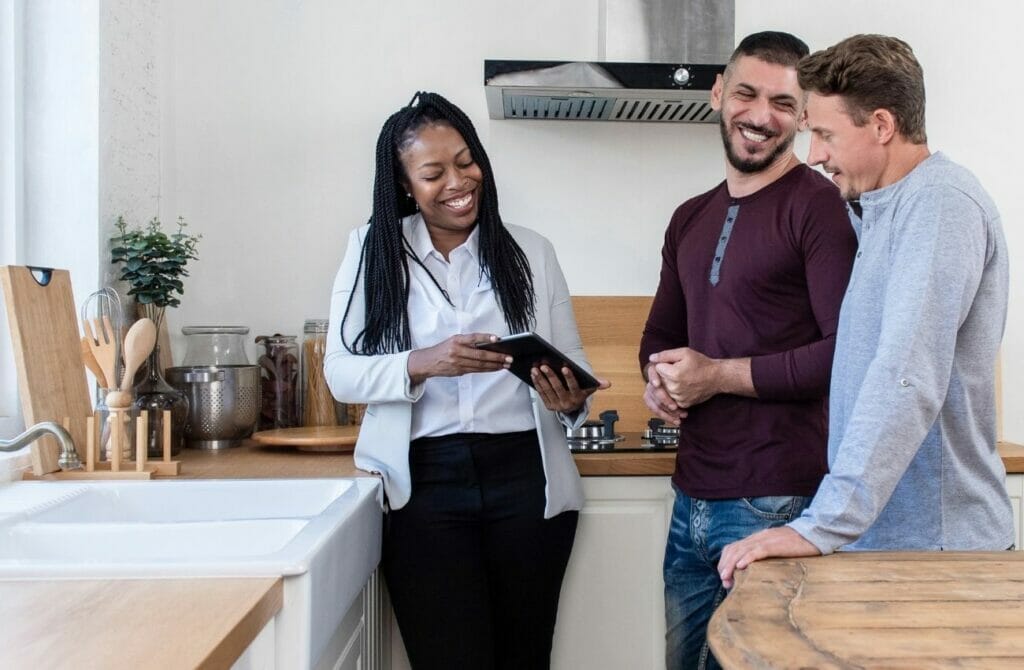 Gay realtors tend to have an understanding of the different neighborhoods in their area and know which ones they should select houses from. Now that's not to say a straight realtor isn't good enough for the job, but they've likely never had to consider some of the things queer people do. Instead of just being concerned by how busy, trendy, or up-and-coming a neighborhood is (or what it may look like), gay realtors do a deep dive into the areas they sell houses in to make sure they are safe for their clients.
In the past, it was challenging to find professional LGBT-friendly real estate agents in Memphis, and almost impossible to find one if you were moving here from across the country and without access to a recommendation from a local. Thankfully, you no longer have to hunt for a realtor without knowing if they are accepting of others, as you can use a directory of gay, lesbian, and gay-friendly agents in Memphis to do all the legwork for you.
Just visit the page, and you'll instantly be presented with a free list of gay, lesbian, and gay-friendly agents who could not only assist you with your move but also provide other beneficial information such as help with LGBT+friendly schools, shopping, storage companies, contractors, etc.
Read the gay real estate agent bios and choose the agent that is best for you. It is vital that you seek out someone who will stand by you and support you and your family in one of the most exciting times in your life.
Even better, there is never any hidden agenda, cost, or obligation!