Tucson is a city that carries a live-and-let-live attitude, as well as a relaxed and progressive culture. As a result, the city is one of the most gay-friendly cities to live in the United States. Also known as Optics City due to a plethora of optics companies in the area, Tucson is the second-largest and the oldest city in the state of Arizona.
However, this isn't the only thing that sets Tucson apart from many other cities. While it is an authentic southwestern destination, it's also home to an eclectic and diverse culinary culture, a thriving performing and visual arts scene, and is celebrated as a melting pot for multicultural heritage.
Like all major US cities, there is also a lively gay scene here (if you know where to look), and this is something a gay realtor in Tucson can help you navigate as you find your new perfect home here.
Like plenty of other cities in the U.S, Tucson is home to an abundance of malls, with the biggest one being Tucson Mall. There are many different shopping venues, but there are more exciting things about LGBT Tucson than shopping and the agreeable climate.
Whether you're single, or in a relationship and part of the LGBTQ community, you will love living in Tucson. But before you move, read on to find out what you should know.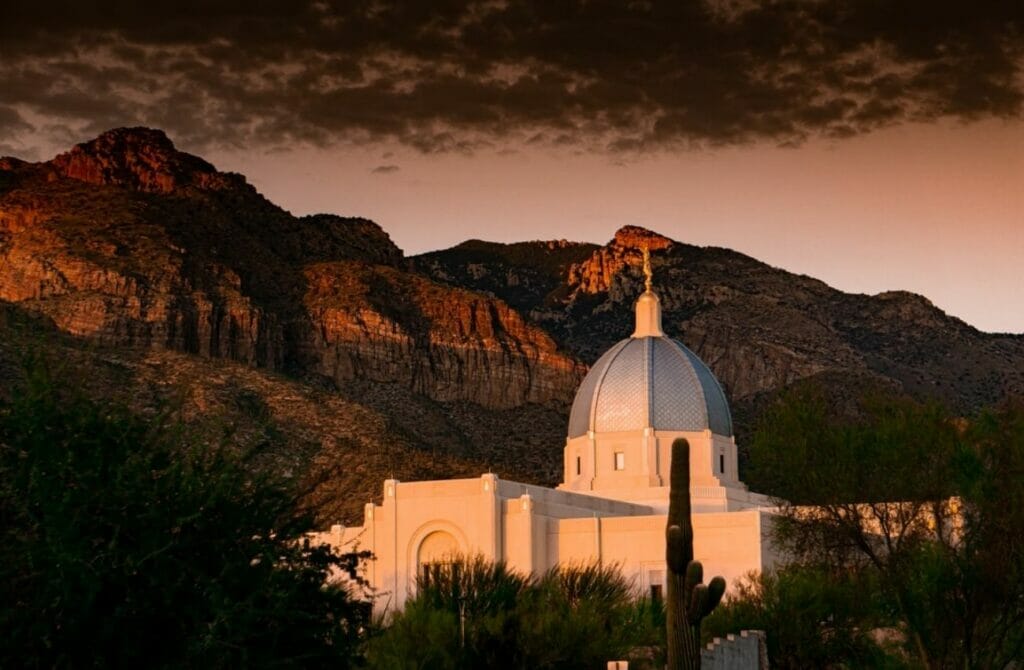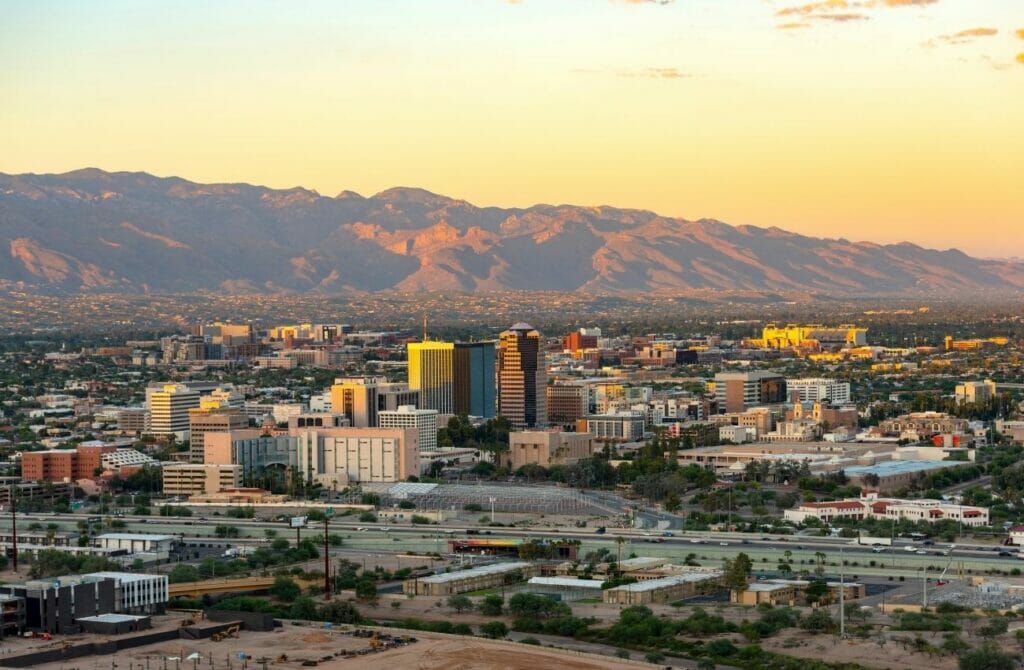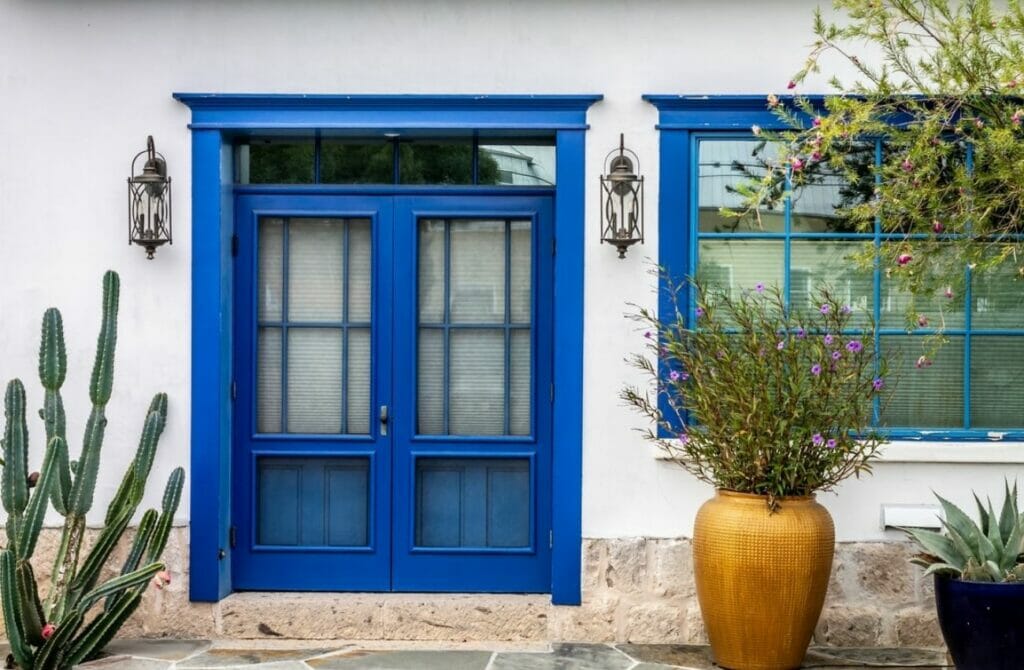 Highlights Of Moving To LGBTQ Tucson
Tucson is a fantastic place to live, whether you're LGBTQ or not! Thanks to a quirky-yet-highly-engaged gay scene, including a few spots of the city's most popular neighborhoods, securing a move here will allow you to meet people with similar interests.
Whether it's bars, coffee shops, or brunch, there are many things to look forward to when moving to Tucson. You can find pretty much anything within the city limits. And then there is the vibrant job market, fun recreation and entertainment opportunities, and excellent climate, ensuring there's something for everyone.
Before we get into the nitty-gritty, let's take a look at some of the highlights that make up this extraordinary city.
It's free of natural disasters
If your goal is to live in a city that is not prone to natural disasters such as blizzards, hurricanes, floods, earthquakes, or tornadoes, then Tucson is it. It is one of the safest cities in the country, and we're sure you'll enjoy not looking at the news to find out what could hit you next!
Culturally diverse
Even though Tucson is predominantly white, it is still considered a culturally diverse city. 41% of the Tucson population are from a non-Hispanic White background, 31% are Asians, 30% come from White Hispanic backgrounds, 5% are African American.
A lot of the population comes from multiracial backgrounds, but one of the most interesting things about the population of Tucson is that 41% of them are foreign-born.
Excellent weather
If you're looking for plenty of warm, sunny days, you will enjoy Tucson since the city enjoys a hospitable winter and more than 300 days of sunshine. There are plenty of snowbirds around to help you explore the picturesque landscape during the winter.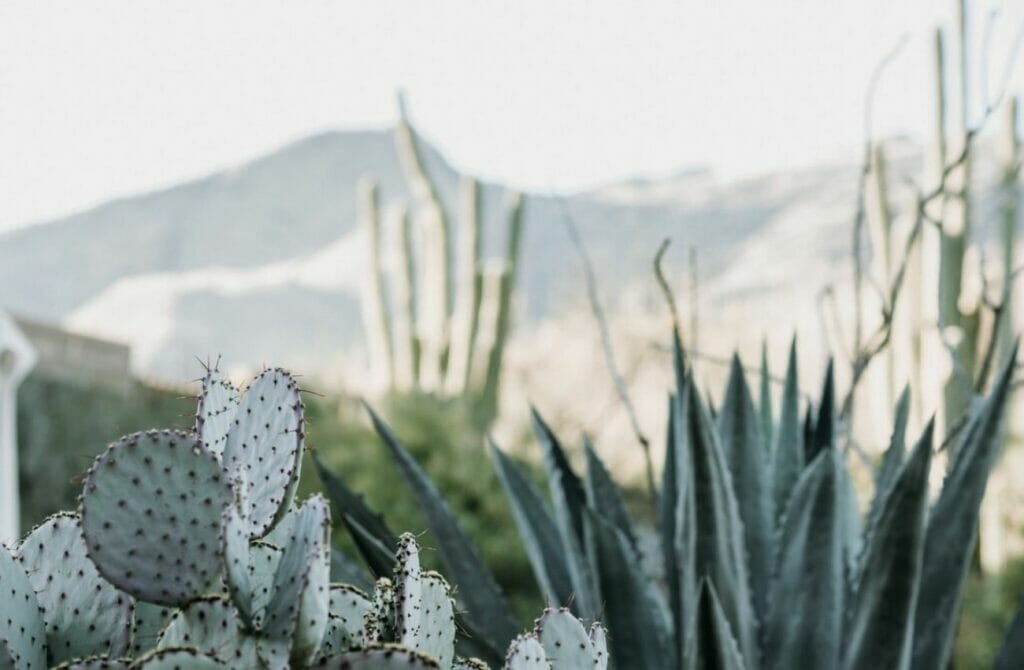 Outdoor adventure
There's a surplus of adventure in Tucson for you to enjoy, and whether it's cycling, rock climbing, horseback riding, or hiking, there's something for everyone. Tucson has plenty of natural caves littered around for exploration, and the suburbs are great for bird watching.
Fresh and affordable produce
Whether you're into the healthy lifestyle or not, you will appreciate some fresh produce. And, they're not just available, they're available for cheap!
Tucson is quite close to Yuma County (The no.3 vegetable producer in the U.S), Mexico, and California, so you're likely to see fresh produce every time you go to the grocery store.
Green Buildings
For a city that's in the desert, you have to give it up to Tucson for its innovativeness when it comes to going green.
Solar energy is prevalent due to the abundance of sunlight. The local, state and federal authorities have made efforts to encourage residents to adopt solar systems for their homes.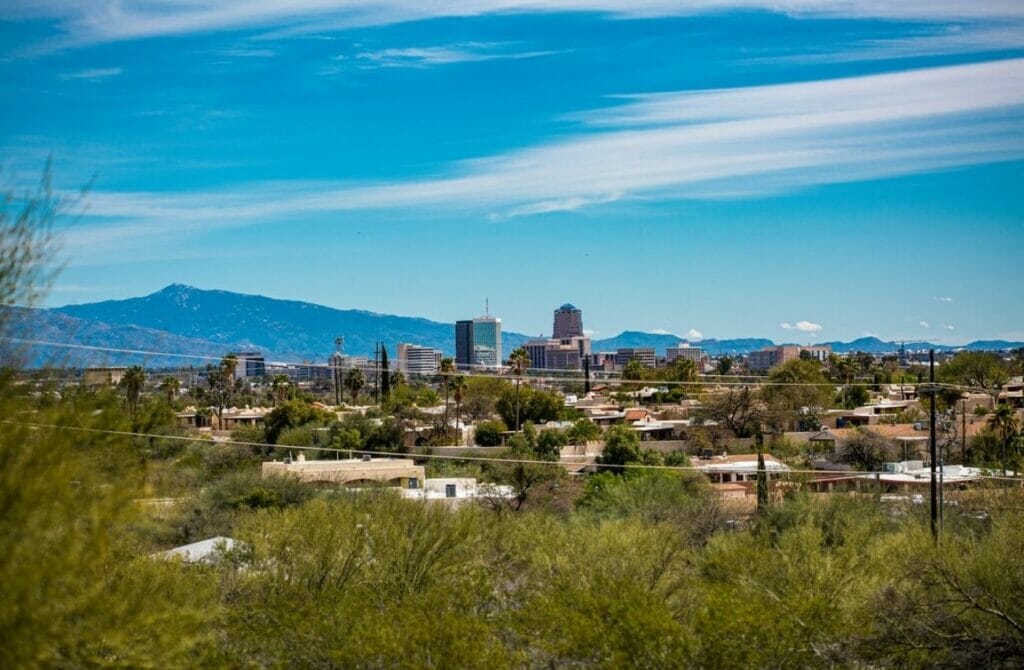 Does Tucson Embrace The LGBTQ Community?
As a member of the LGBTQ community, you should know that Tucson is an affirming, open, and accepting city to live in. While there's no gayborhood, LGBTQ people are welcome to live wherever they want. Nevertheless, there's a reason for this. In 1999, Tucson became the first city in Arizona to vote for anti-discrimination laws protecting its LGBTQ+ workers.
Tucson City Council cast a vote to acknowledge same-sex domestic partnerships and civil unions in 2013. In addition to this, appointed and elected members of the LGBTQ community serve openly as public officials of the City of Tucson. Corporations such as Raytheon and Intuit, as well as the University of Arizona (all major employers), sponsor LGBTQ organizations in the city.
These are all great pointers to how progressive and affirming Tucson is, but the best of all is that you're not going to struggle to find the LGBTQ community because it's well represented in a plethora of businesses and organizations.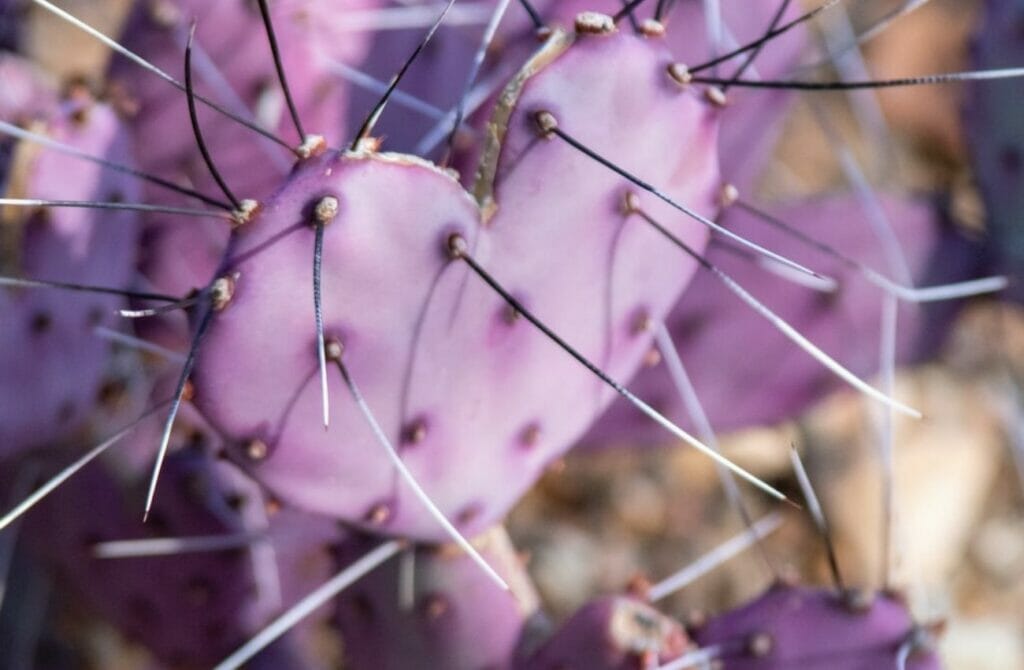 Is Tucson An Expensive City To Move To?
Tucson has a cost of living that's 5% below the state average and 6% lower than the country's average. Considering this, the city is one of the most affordable places to live in Arizona. Housing costs in Tucson are 25% below the national average with $132,200 being the median price for homes. rent median prices are $772.
However, while it all seems affordable, if you're planning to buy a home you've got to act really fast since the seller's market is getting pretty hot according to local real estate agents. The city is expanding along with the merging of the metropolitan area that connects Phoenix to Tucson so the rate of growth is predicted to go up. Here are some costs that will help you put things in perspective.
Housing: housing expenses in Tucson are 25% lower than the national average.
Utilities: the average prices for utilities in Tucson are 10% lower than the country's average with an average expenditure of $292 per home.
Transportation: expenses such as gas and bus fare are 3% below the national average. 1 gallon of gasoline is around $2.48.
Healthcare: healthcare in the city is 1% higher than the U.S national average.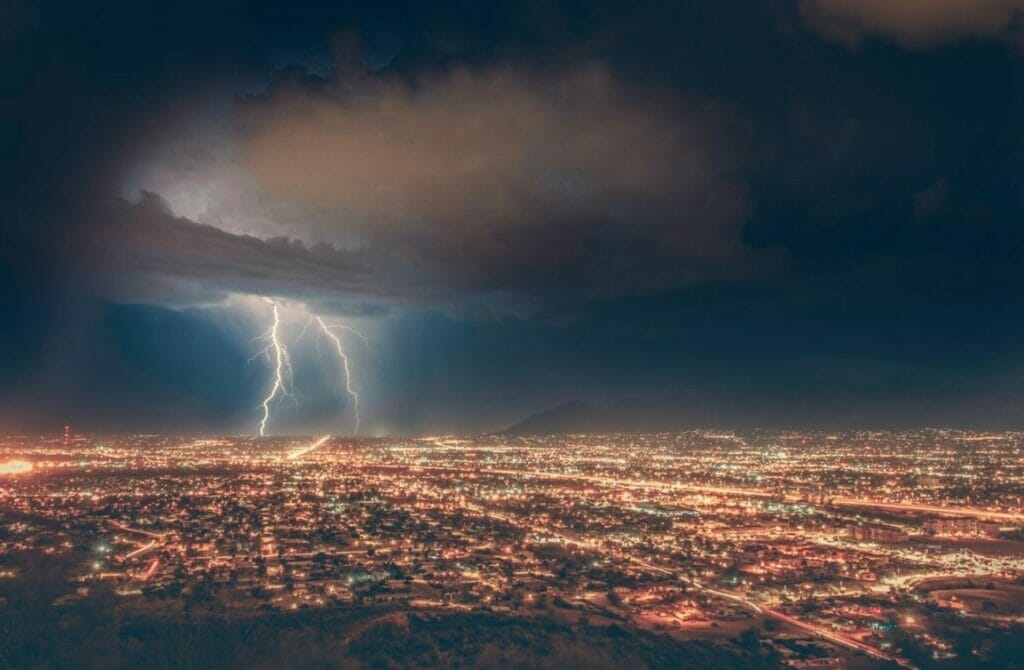 The Best Gay Neighborhoods in Tucson
When relocating to LGBTQ Tucson, you should be aware that there are a few areas that are close to all the fantastic gay clubs and nightlife, allowing you to pull your U-Haul up to your new house in a gay-friendly neighborhood or part of town.
If you're a lesbian, gay, bisexual, transgender, or otherwise queer person soliciting a welcoming neighborhood with facilities you'll cherish, start with these top gay and gay-friendly Tucson neighborhoods to discover your perfect new home, each with its distinguished personality.
Give yourself enough time to acquaint yourself with Tucson's diverse personalities, and remember that this city offers something for everyone – LGBTQ or not!
Or speak to a local LGBT real estate agent for a more detailed understanding of the best options today.
Almost all areas in this city would welcome you, but let's take a look at the handful of the more fabulously gay areas in Tucson are and talk about the Tucson gayborhood where you might feel most at home!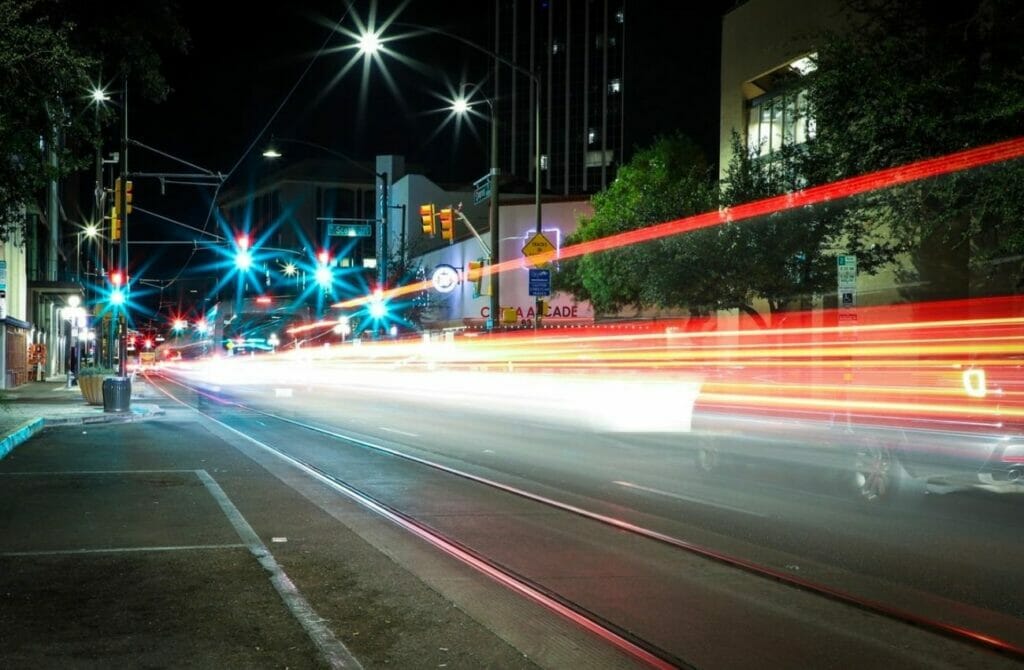 Catalina Foothills
Catalina Foothills is located north of Tucson and is one of the most affluent neighborhoods in the area. The neighborhood is near plenty of recreation areas such as Bear Canyon, Ventana Canyon, and Sabino Canyon.
It is also home to the DeGrazia Gallery in the Sun. Whether you enjoy exploring different cuisines, or shopping in upscale galleries and shops, or simply want to enjoy the fine things life has to offer, you will love living in Catalina Foothills.
Eastside
Eastside is a small-sized neighborhood popular with people who love spending time outdoors. Case Park in Eastside, features a hummingbird/butterfly garden, hiking trails, expansive grass fields, and a playground.
Sam Hughes
Sam Hughes has a healthy mix of young families, students, university professors, and professionals. This charming neighborhood features tree-lined streets and whatever your budget, you most likely will find a home you love here. Sam Hughes is close to cafes, shopping amenities, and the University of Arizona.
Civano
If you're looking for community and green living, Civano is the neighborhood for you. It is located on Tucson's southeast side and is a safe, family-friendly community close to 50+ businesses, a community garden, and cafes.
Civano is a great choice for those who love walking, shared spaces, and stunning mountain views.
Downtown Tucson
Downtown Tucson is a great area for those looking for proximity to nightlife, coffee shops, and restaurants. It has some great spots for people who love a bit of history, music, and museums.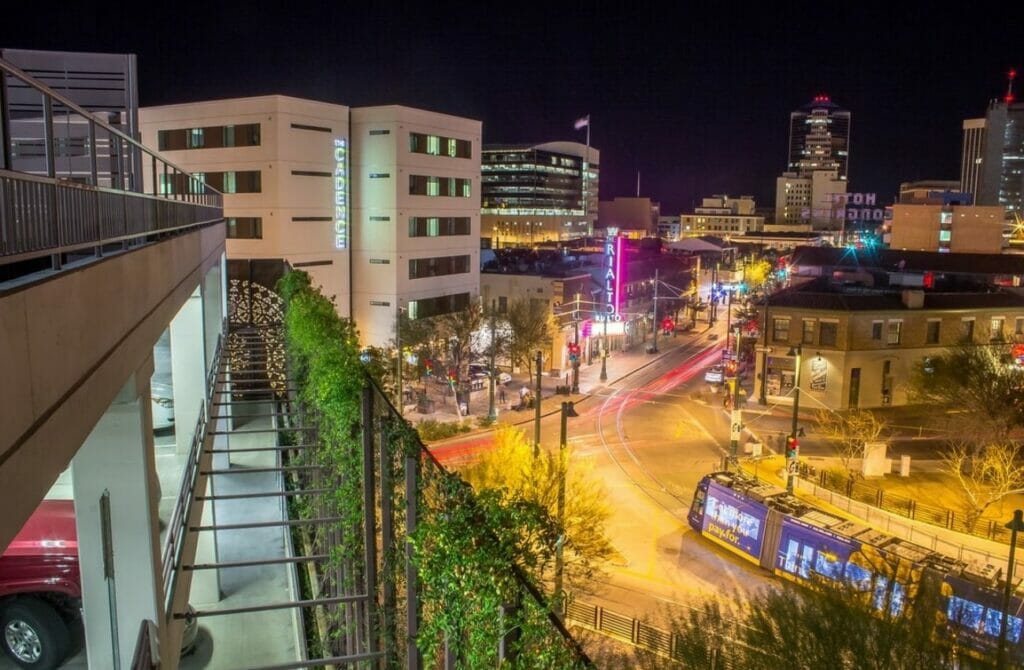 LGBTQ Community Organizations in Tucson
Tucson celebrates diversity and the LGBTQ community and is fortunate to have a vibrant LGBTQ+ community supported by plenty of resources. Some of them are listed below.
Wherever you live, it's vital that you give your support to such organizations in different capacities so they can reach other more vulnerable people within the community. After all, we are stronger together and everyone needs a helping hand at some point.
Tucson LGBT Chamber of Commerce
This organization's mission is to promote the expansion of the LGBTQ business community as well as its allies. The Tucson LGBT Chamber of Commerce seeks to do this through networking, education, advocacy, and by helping LGBTQ+ businesses and entrepreneurs gain visibility throughout the community.
PFLAG Tucson
The national PFLAG organization has a local chapter in Tucson. It's the largest grassroots organization in the country for the LGBTQ+ community, their families, friends, and allies. PFLAG plays a vital role in advocacy, providing networking opportunities, and support to the LGBTQ+ community in Tucson and the entire country.
Tucson Pride
Also known as the Tucson Lesbian and Gay Alliance, Tucson Pride's mission is to strengthen, validate, and unify the LGBTQ+ community by offering support, engaging in advocacy, and education.
The organization is part of direct outreach activities in the Tucson area and supports other LGBTQ+ organizations through participation in community events, volunteering, and donations meant to strengthen the community. Tucson Pride hosts Tucson's Annual Pride in the Desert celebrations and the Pride in the Park Festival.
Tucson Interfaith HIV/AIDS Network (TIHAN)
TIHAN is an organization that offers support and services to those infected or affected by HIV/AIDS. Members of the organization as a faith community, or as individuals work together to bring hope, reduce stigma, and build bridges in the community through support and education.
The LGBT and Straight Alliance Fund
The LGBTQ+ Alliance Fund in Tucson connects projects that benefit the LGBTQIA+ community with suitable donors. The organization offers donors a route to input their donations into events that could affect issues they're concerned about.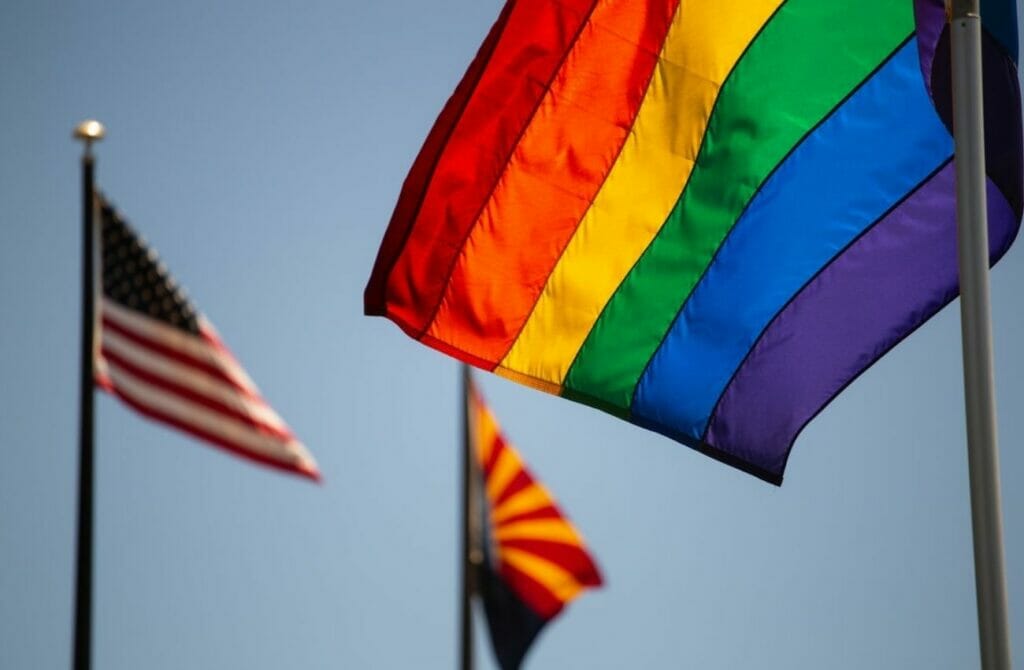 Regular LGBT Events in Tucson
There are plenty of reasons for any member of the LGBTQ community to fall in love with Tucson. One of the best reasons is that there are plenty of events you can take part in to find a community you belong to.
Not to mention that you have to make new friends, meet people, and network after moving to a new city and the regular LGBTQ events in Tuscon will help you do just that.
Trust us, you don't want to miss out on these!
Tucson Pride Parade and Parade in the Desert
Tucson has two Pride celebrations each year. The first one, the Pride Parade happens each year in June while the second one, the Parade in the Desert, happens a little later in the year. Pride in the Desert features plenty of musical performances, engaging hosts, and incredible shows for everyone.
Bears of Old Pueblo Events
If you're interested in joining a social group that hosts different events regularly, the Bears of Old Pueblo will do it for you. They have Bear Coffee at Crave that takes place at 7:30 pm each Tuesday. The event is bear themes and is a great opportunity for first-timers to meet new people and network over food and drinks.
Bears of Old Pueblo also hosts the Monthly Potluck and Meeting that happens on the second Saturday of each month. Make sure you bring a dish for this event! The third event hosted by Bears of Old Pueblo is the Monthly Bear Beer Bust which is simply a drinking session.
G3 Tucson Happy Hour
G3 is an event planning group targeting the gay community in Tucson and their friends. Gay happy hour takes place each month at different locations around the town from 5:30 pm to 8:30 pm. G3 events often feature drink specials and DJs.
Retro Game Show Nights
Looking for some fun and games? Enjoy a night out with Tempest DuJour and experience a new spin on your childhood games. The show features a quality stage setup and lighting and if you're feeling brave, sign up to become one of the contestants for a chance to win one of the numerous prizes.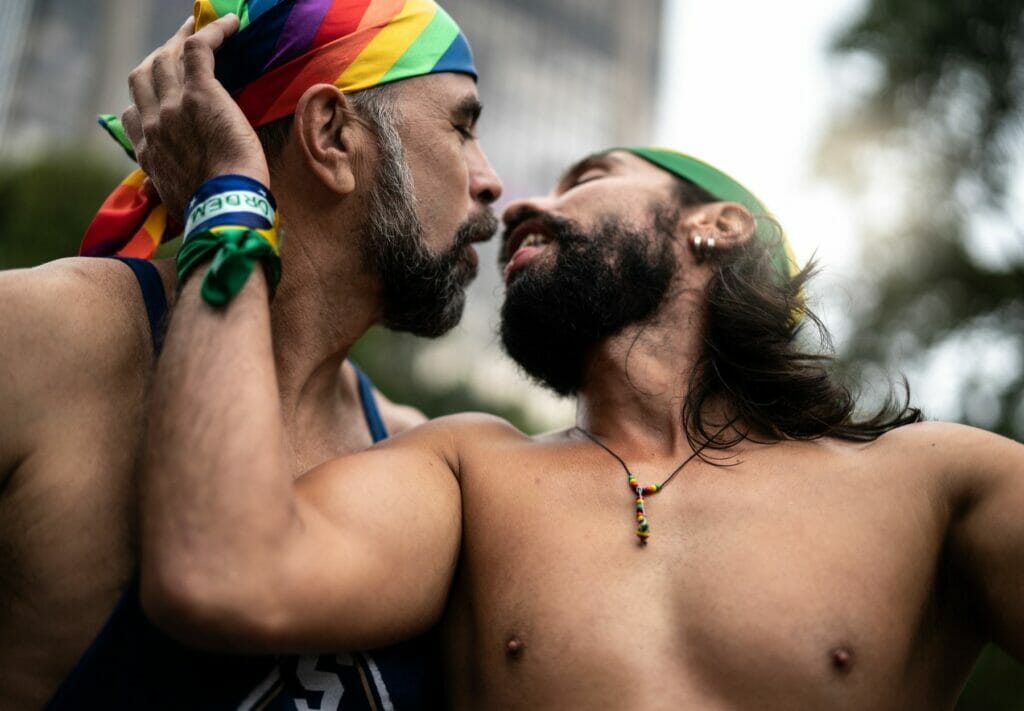 LGBT Owned Businesses in Tucson
When you've got the chance to do business with an LGBTQ enterprise, it only makes sense that you jump on it. One of the ways that the LGBTQ community can have an identity is by creating a safe space where we can relax, groom, dine, and come together without fear.
As a result, it's important that we as members of the LGBTQ community support each other's dreams and in extension, businesses. With that said, here are some LGBT-owned businesses you can support in Tuscon.
Antigone Books
Antigone Books is a predominantly lesbian-owned bookstore founded in 1973 when there were 50+ bookstores in Tucson. while the number of bookstores has decreased over the years, Antigone has withstood the test of time.
Previous employees, Morgan, Kate, and Melissa now own the bookshop and have increased its selection while remaining true to its focus of stocking boundary-pushing literature.
Weddings by John
If you and your partner are looking to get married, Weddings by John is your go-to service John is dedicated to helping you create the perfect dream wedding ceremony. He is a licensed wedding celebrant and will guide you through the entire process and advise you on the options available to you as you plan your special day.
Blank Page Consulting
This company is owned by Kim Greene, a life coach who loves working with people to make transformations in their lives. Kim helps her clients identify their areas of concern and build their strengths to conquer the issues that prevent them from experiencing joy and action.
Presidio Hair
Presidio Hair is run by Ed Thibeault. It's a gay-owned, full-service salon that's ready to offer you all the services you need.
Final Thoughts on Moving to LGBTQ Tucson
Tucson really is an LGBT+ friendly city if you're serious about relocating. There are plenty of activities to keep you busy in the city and lots of heritage, culture, and history for you to learn from (along with outdoor pursuits and fabulous weather!).
The best thing you can do to uncover LGBTQ Tucson is to take a deep dive and discover the scene for yourself by living in a queer-friendly area, attending local LGBT businesses and events, and getting involved in LGBT community organizations and sports teams.
Do this, and we promise moving to LGBT Tucson will be more enjoyable and you'll quickly connect with like-minded people to add to your chosen family here.
Are you ready for the move?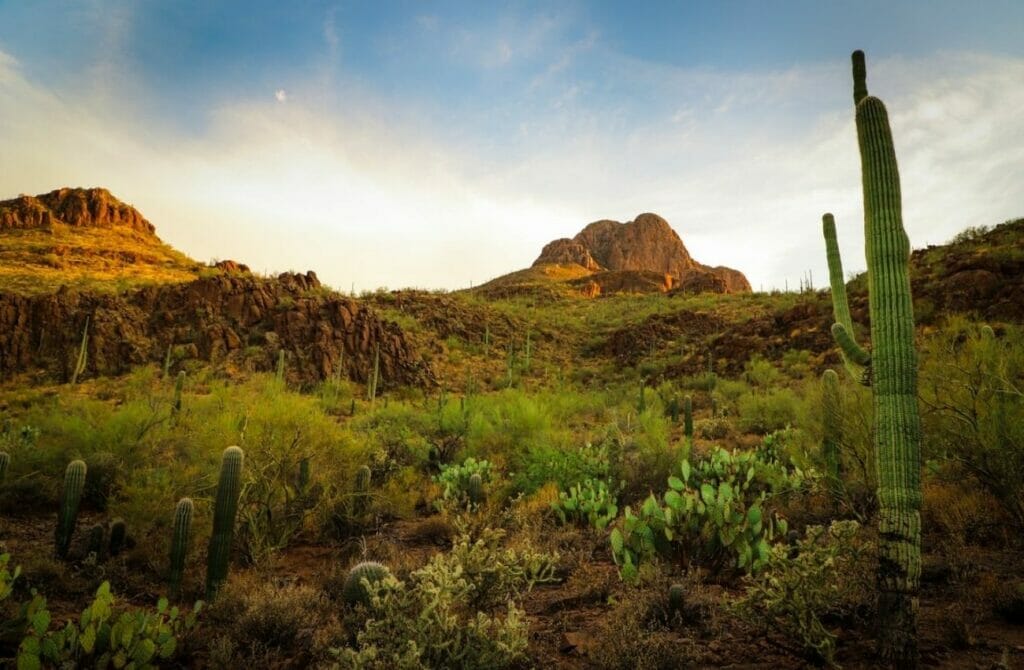 Finding Gay Realtors In Tucson Arizona
Why would you consider someone's sexuality when searching for the perfect realtor? This might sound a little odd at first, but there are plenty of reasons why a gay realtor in Tucson is your best bet in looking for the home of your dreams.
After all, when it comes to one of life's most significant purchases, it is not too much to ask to be assured of fair, equal, and honest representation by someone that knows the unique needs and desires of the queer community.
Worst, many people (including up to a 1/3 of Americans) still don't believe our community merits protection and dignity in housing, adoption, employment, and other sectors of life.
So it is no wonder that reports of discomfort, needless difficulty, unenthusiastic representation, or even outright hostility are rampant from LGBT individuals using everyday realtors. Everyone should be assured of a pleasant, smooth home buying or selling experience while being fully represented – and that is why we believe you should let a gay realtor help you find your next home.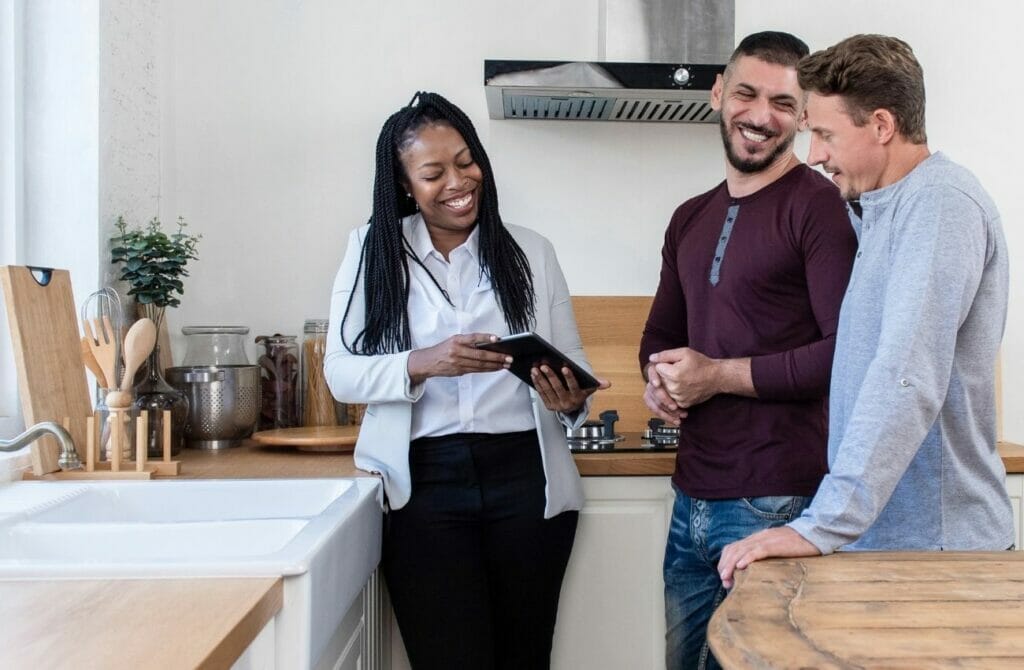 Gay realtors tend to have an understanding of the different neighborhoods in their area and know which ones they should select houses from. Now that's not to say a straight realtor isn't good enough for the job, but they've likely never had to consider some of the things queer people do. Instead of just being concerned by how busy, trendy, or up-and-coming a neighborhood is (or what it may look like), gay realtors do a deep dive into the areas they sell houses in to make sure they are safe for their clients.
In the past, it was challenging to find professional LGBT-friendly real estate agents in Tucson, and almost impossible to find one if you were moving here from across the country and without access to a recommendation from a local. Thankfully, you no longer have to hunt for a realtor without knowing if they are accepting of others, as you can use a directory of gay, lesbian, and gay-friendly agents in Tucson to do all the legwork for you.
Just visit the page, and you'll instantly be presented with a free list of gay, lesbian, and gay-friendly agents who could not only assist you with your move but also provide other beneficial information such as help with LGBT+friendly schools, shopping, storage companies, contractors, etc.
Read the gay real estate agent bios and choose the agent that is best for you. It is vital that you seek out someone who will stand by you and support you and your family in one of the most exciting times in your life.
Even better, there is never any hidden agenda, cost, or obligation!