If you enjoy year-round sunshine, almost no rain, and a plethora of outdoor recreation, moving to LGBT Phoenix, Arizona, could be the best option for you…
While this enormous metropolis is classified as a retirement haven, there's so much more to it. Thanks to its expanding population and robust local economy, it's a popular destination for everyone, from families, young professionals, and pensioners.
During the day, there is so much to do in Phoenix, with a plethora of fabulous outdoor activities, sumptuous spa treatments, shopping at local boutiques, and Southwest culture on display in galleries and museums.
But at night, things are just as exciting. The vibrant LGBTQ+ nightlife here was one of the most pleasant discoveries we made, with over thirty queer or queer-popular venues on offer with everything from leather bars and rainbow-flagged saunas to diva-filled discotheques and casual bars.
Yes, just like in Orlando, New York City, New Orleans, and other fabulously gay US cities, there is an enviable and energetic LGBT scene here (if you know where to look), and this is something a gay realtor in Portland can help you navigate as you find your new perfect home here.
As the Phoenix urban area is so geographically spread out, most queer Phoenicians are too – so while the LGBT scene is undoubtedly rich and diverse, it is also very spread out. The Melrose District of Central Phoenix is the closest you will get to a gayborhood and has been growing in recent years. If we had to name one epicenter of gay nightlife, it would be the concentration of venues here between 7th Ave and 7th Street and Indian School and Camelback Mountain roads.
But, to see everything, you will need to explore further afield – especially if you want to take advantage of all the world-class attractions, the best of the innovative SouthWest food scene, and all the incredible outdoor adventures available here.
Think of this article as a queer Phoenix relocation guide that will help you understand what you're getting yourself into when moving to this beautiful city. If you need a more night-life and travel-focused guide detailing all the LGBT clubs, parties, and more, check out our Gay Phoenix Guide!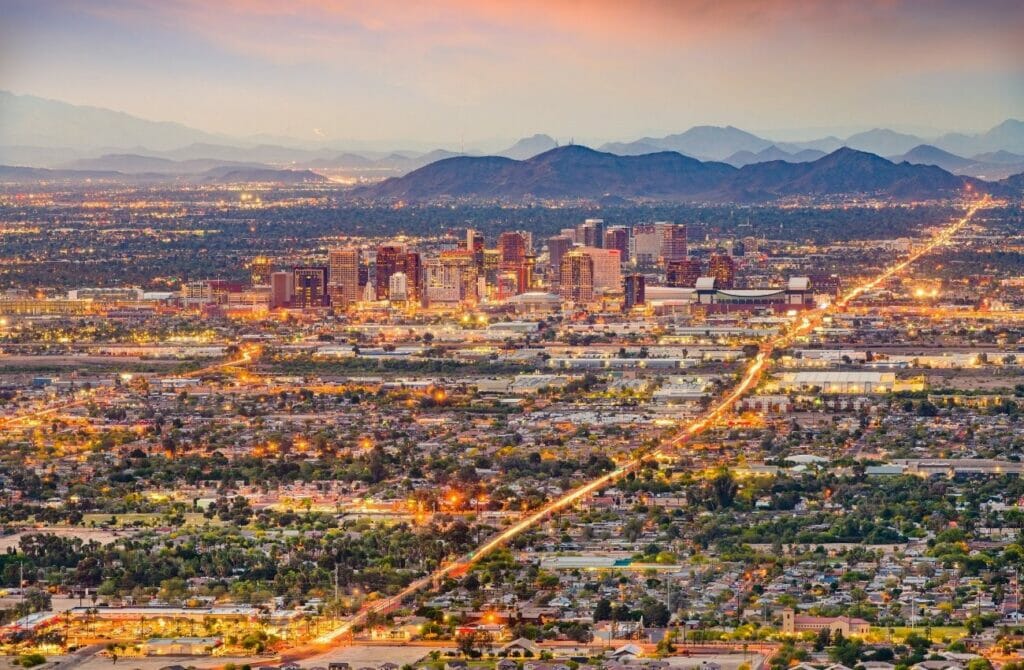 Highlights Of Moving To LGBTQ Phoenix
Whether you're thinking of moving to Phoenix or want to discover more of what makes this city so unique, here are four things to know.
The Great Outdoors
Phoenix is not short of options when it comes to the great outdoors. The terrain is designed for outdoor recreation, as it is located in the Sonoran Desert, surrounding mountain ranges like the White Tank Mountains, Superstition Mountains, McDowell Mountains, and Sierra Estrella. It has the Salt River running through the city center. You can go bicycling, climbing, hiking, river rafting, or even hot-air ballooning in your spare time.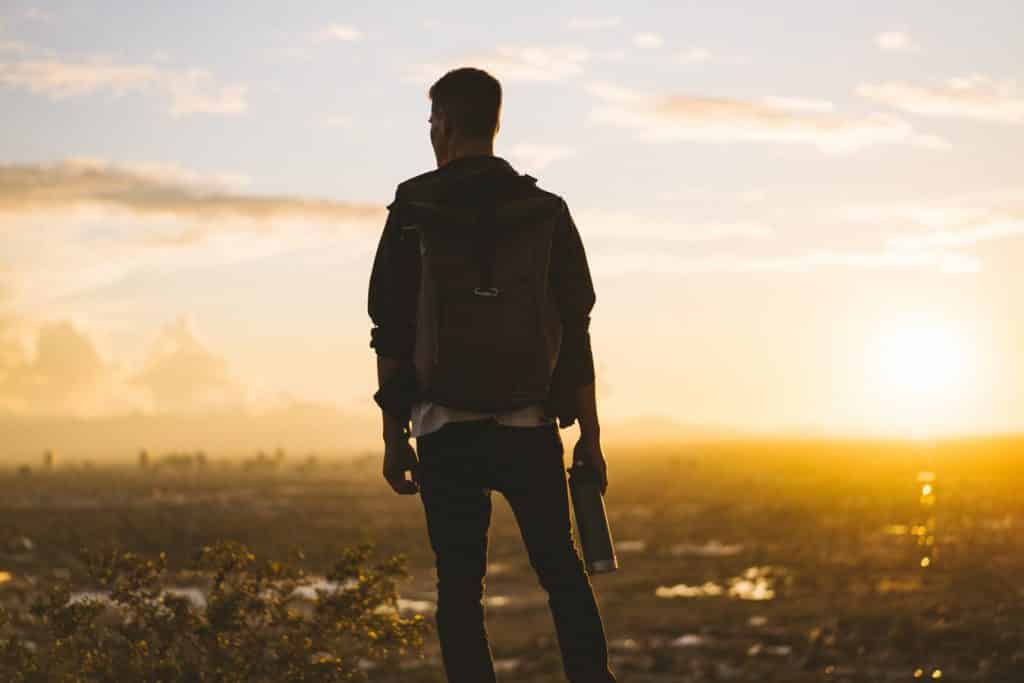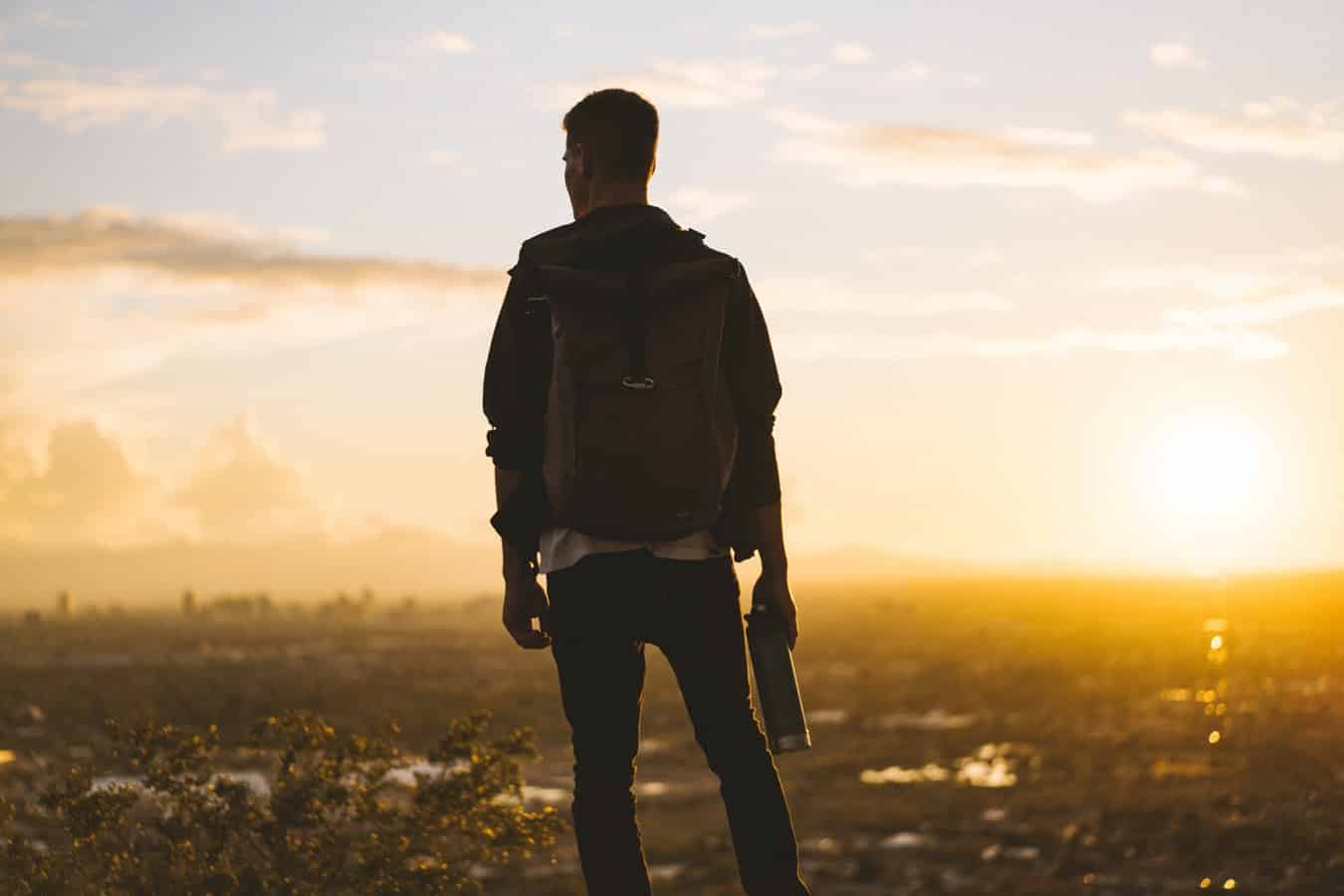 Rich Culture Arts And Culture
The city's culture and arts scene rivals that of other major cities in the U.S. If you want to learn more about the interaction of Native American and Hispanic civilizations in this region in Arizona, head over to the Heard Museum. The Phoenix Art Museum will impress you with its collection of ancient and modern artworks from all over the world. Try the authentic Mexican cuisine served in Phoenix. Or, if you're feeling brave, try some fried rattlesnake.
The Lifestyle
Phoenix has a love relationship with coffee. There are luxury cafes such as Inside the Bungalow and trendy enclaves such as the Cartel Coffee Lab. Drive-thrus are also prevalent throughout the city, making it convenient for residents on the go to grab a fast bite.
The nightlife here is as eclectic as it gets, with everything from dirt bars to posh clubs catering to a wide range of clients, from jazz fans to country-western line dancers. Phoenix locals have various options for getting from one engagement to another. The city's reliable, safe, and inexpensive Light Rail transit system is an example.
No More Daylight Savings
Can't stand the thought of advancing your clocks one hour ahead for Daylight Saving Time? Residents of Arizona hate it too. They hated it so much that they abolished it in 1968. Arizona is on Mountain Standard Time and remains in this time zone throughout the year. The state has the same time as the Pacific Time Zone for Daylight Saving Time.
Does Phoenix Embrace The LGBTQ Community?
Phoenix may turn off transplants anticipating line dancing, cowboys, and a conservative mindset. However, the Valley of the Sun is a diverse, multicultural metropolis with a vibrant LGBT culture. Arizona's state capital and largest city is also the Southwest's gay heartland and a stronghold for LGBTQ rights. Marriage equality in the state has been established recently, making the city even more desirable to queer transplants.
Even though Phoenix does not have a specific gayborhood, there is a profusion of gay-friendly and LGBT-owned enterprises scattered around the city. However, most of the activity occurs in the Mill Avenue District and Biltmore neighborhood, where LGBT locals and visitors alike are searching for the same thing: a good time.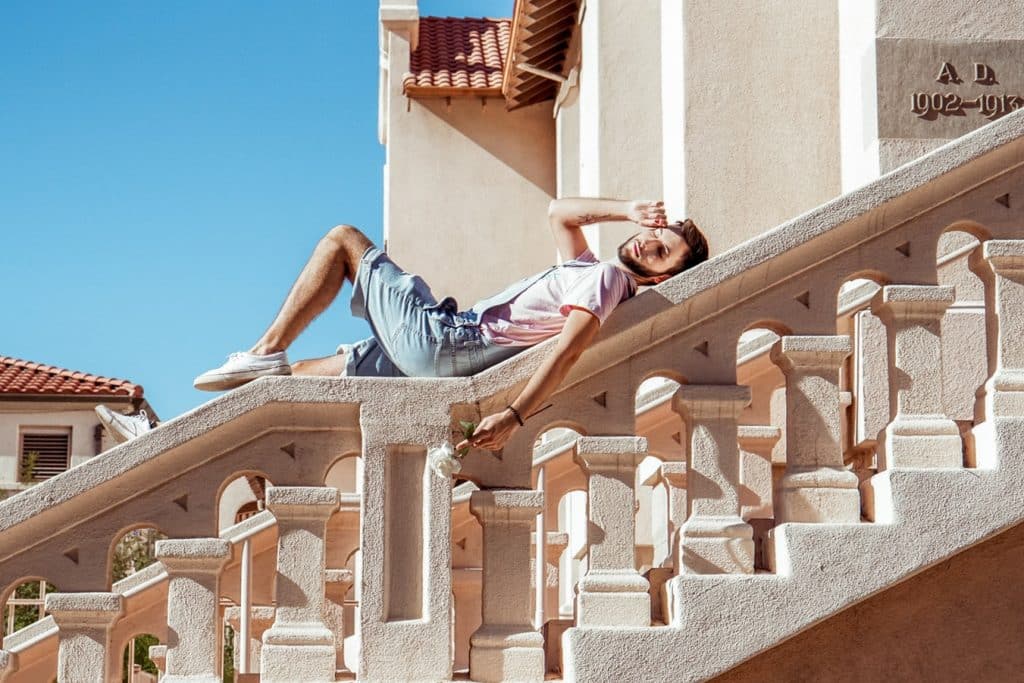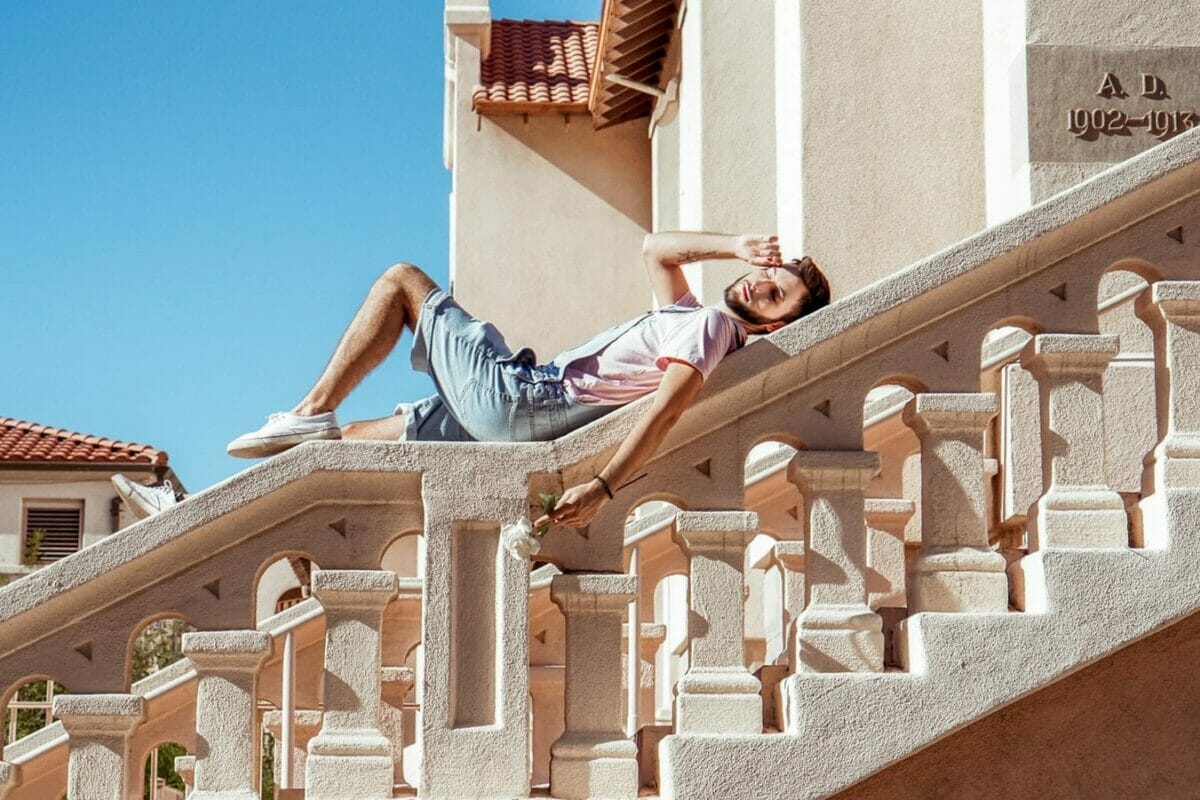 Is Phoenix An Expensive City To Move To?
Phoenix has a cost of living of 98 percent, which is 2% lower than the U.S average.
Housing: The median home price in the city is $375,000, with a $230 price per sq. ft. This is significantly more than the U.S median of $293,000. However, compared to L.As, with the median housing price cost of $979,000 and the median price per sq. ft of $577, the city's metropolitan region is a bargain. If you own a property, your monthly housing costs should be around $1,464. If you rent, you would pay an average of $1,053 each month for your property, which is relatively less than the U.S average of $1,120.
Transportation: Driving in the city is not cheap. T, the median price of regular unleaded gas in the city is $3.13, while the country's average is $3.04.
The Best Gay Neighborhoods In Phoenix
Not all LGBT individuals want to live in the frenzy of Downtown Phoenix and it's central business district, so thankfully, there are lots of alternate areas to live for those who are seeking a calmer-yet-still-LGBT-friendly environment.
When relocating to LGBTQ Phoenix, keep in mind that some neighborhoods are closer to all of the exciting queer events and happenings than others. Knowing them in advance will ensure that you arrive at your new home in the most suited gay-friendly area of town.
Start with these top gay and LGBT-friendly Phoenix communities to find your fabulously perfect new home, each with its own individual personality, welcoming community, and amenities you'll adore. Allow ample time to become acquainted with Phoenix's diverse personalities, and keep in mind that this city has plenty to offer everyone – LGBTQ or not!
Now let's take a look at where the handful of marvelous gay areas in Phoenix are and talk about the Phoenix gayborhood where you might feel most at home! Or speak to a local LGBT real estate agent for a more detailed understanding of the best options today.
Melrose
Melrose is located in central Phoenix, has many LGBTQ-friendly establishments, and is a notable LGBTQ community. This neighborhood also has a lot of nightclubs and bars. Melrose takes its name from the ancient area of Woodlea Melrose through which it runs. A real estate developer named Thomas Mackenzie paid $20,000 for around 47 acres of land.
Due to the abundance of trees, he christened the region "Woodlea." Andy Womack built residences in the 1940s and named the neighborhood Melrose Manor. The majority of the houses in the area were built between 1929- and 1949. The communities formally merged in 1988 and were named Woodlea Melrose. Melrose District is a peaceful yet vibrant cottage town.
The residents are a diverse group of old and young people, and many of them are original homeowners. The residents even have some 2nd and 3rd-generation homeowners! The neighborhood has a historical uniqueness and distinct charm. The Neighborhood Association was founded in 1988 to assist the community in meeting the increasing challenges and incredible opportunities of preserving and growing a thriving community in downtown Phoenix.
The association provides a cohesive voice for a broad group of neighbors to make this the best location to live in Phoenix! Melrose's typical list price for a home is $325,000.
Scottsdale
Scottsdale is recognized as a golf community and high-end resort. However, the neighborhood has far more to offer than luscious greens. Thanks to its high-ranking schools and low crime rate, Scottsdale is an excellent spot to start a family. It has also been ranked one of the top 10 retirement destinations globally.
It isn't easy to pin Scottsdale down to a single style or category, but if you're looking for a new approach to the suburbs, Scottsdale is the place to be. Some areas are decades old, although others, such as Gainey Ranch, are modern planned developments. At the same time, there are several million-dollar mansions in Scottsdale, particularly in North Scottsdale. South Scottsdale features more affordable single-family homes.
Downtown Phoenix
If you like having nightlife, commerce, entertainment, and restaurants, all within easy reach or walking distance. If you need a more modern ambiance but aren't prepared to live in suburban life, go no farther than the city's core – Downtown. From concerts to museums, this neighborhood has it all.
Downtown Phoenix includes a few high rises that blend opulent living with business and professional areas. TA, the average rent is around $1,750 each month, while some more expensive alternatives are available. And although Downtown Phoenix is a younger, faster-paced area, there are still some excellent educational options for families.
Arcadia
Arcadia, which is part of both Scottsdale and Phoenix, was developed on old citrus groves and was inhabited by farmers throughout the early half of the twentieth century. Its green streets are home to many of the Valley of the Sun's best shopping and dining.
With its dynamic culture and food, plush landscape, and walkability, Arcadia is one of the city's most gorgeous and renowned neighborhoods. It's an excellent place for work and play. The adjacent Camelback Mountain Echo Canyon Recreation Area provides some of the best hiking and views of the city. The neighborhood is a well-rounded community with much to offer visitors and residents.
Arcadia is situated less than 15 minutes away from downtown Scottsdale, and the airport offers urban living with a family country atmosphere. It is one of the city's most scenic and renowned areas, with thick citrus grove bordered avenues and some of the finest shopping and dining in the area.
The lush green sceneries of irrigated Arcadia plots and broad avenues are uncommon in the city. The neighborhood is ideal for families because it is just minutes from some of the best restaurants and shops in the city and schools in the outstanding school district.
Annual LGBT Events In Phoenix
After moving to a new city, you will likely want to create new connections, meet new people, and network. Thankfully, LGBT Phoenix plays hosts to a variety of annual events for lesbians, transgender persons, gays, and anyone else who wants to have a good time.
While there are many queer events in the city, the ones listed here are the largest and greatest and are all worth marking in your calendar as you won't want to miss them.
A gay rodeo… need we say more? Put on by the Arizona Gay Rodeo Association (AGRA); the Gay Rodeo takes place just outside of Phoenix annually with all proceeds from the event being donated to local charities. Tight jeans, big hats, gorgeous men, fun in the sun – and outrageous party shuttles put on my many bars and clubs to get you to the event are not to be missed!
Melrose on 7th Avenue Street Fair (March)
An award-winning street fair that has become one of the most anticipated events of the year celebrating local art, businesses & music in Pheonix's gaybourhood. With over 200 booths of local artists, indie crafts, amazing products, live music, food trucks, and more – it might not be a gay event in Pheonix but is very gay-popular.
A Bear Adventure in the Valley of the Sun, organized by the Bears of the West! Enjoy fun in the sun, a chance to meet new friends, and explore what Phoenix has to offer. Over 200 bears and buddies from all over the country and the world come to enjoy the warmth and friendliness of this furry celebration! There are pool parties, entertainment and social activities, the Saturday Night Banquet, and access to free event shuttles.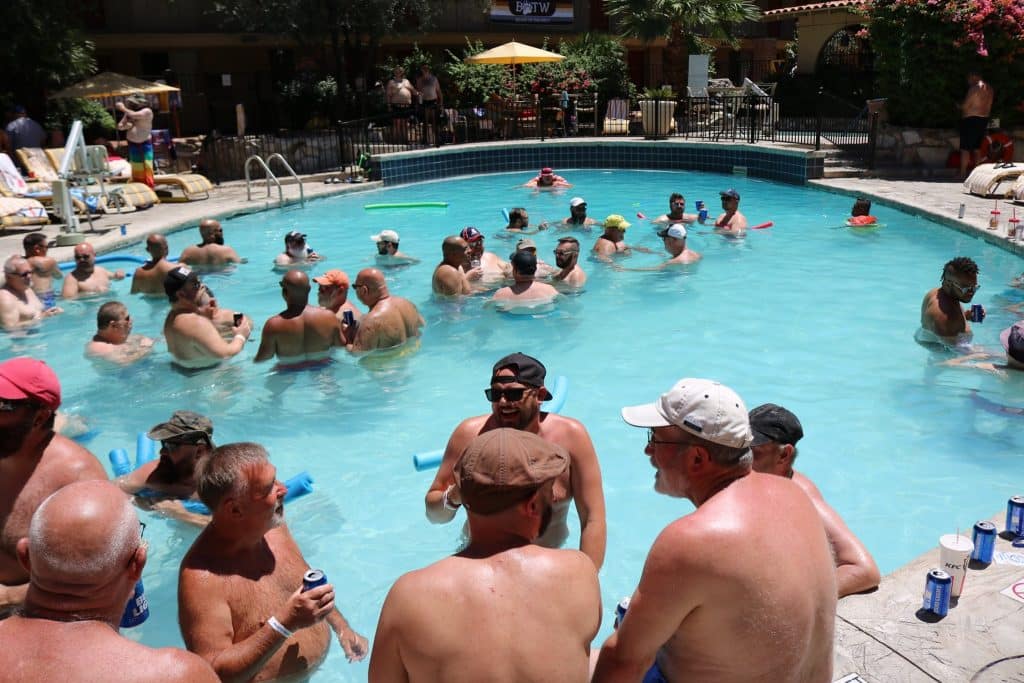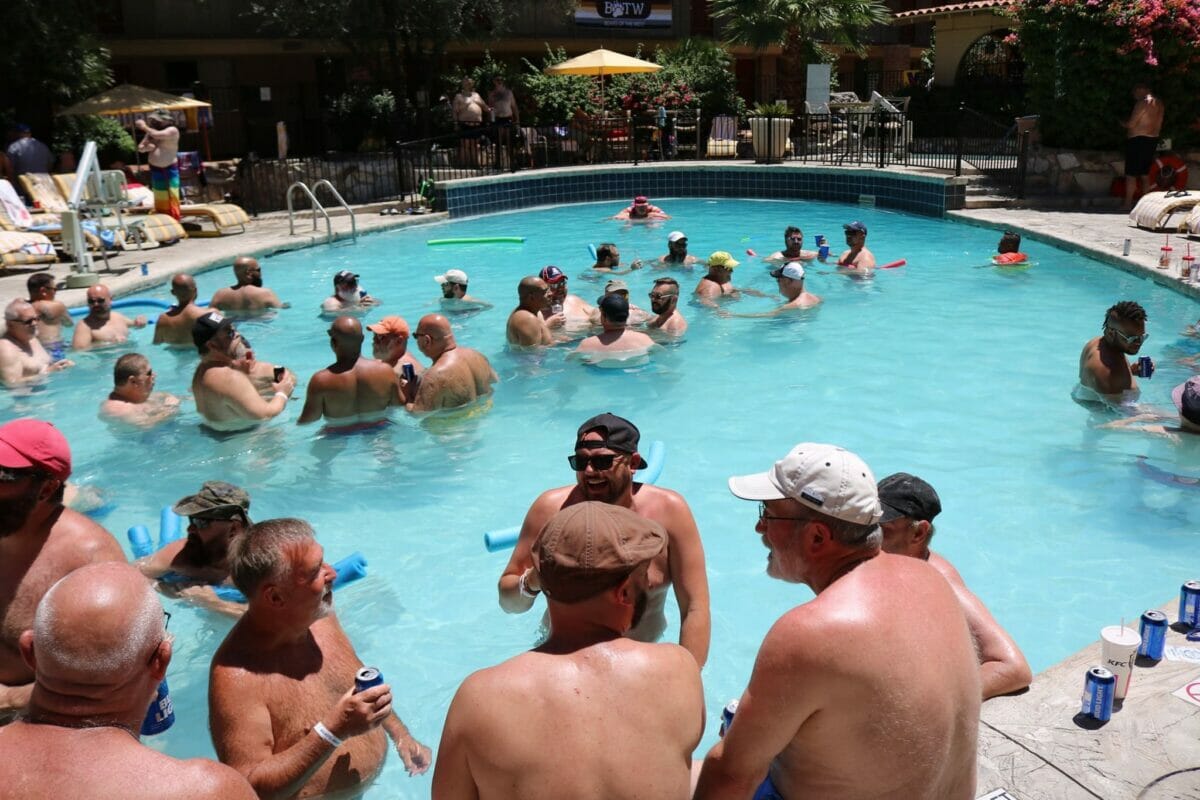 For 40 years, Phoenix Pride has been organizing marches, rallies, parades, entertainment, and education and outreach events to celebrate the local LGBTQ+ community. There is a festival and parade component currently. Phoenix Pride Festival attracts over 40,000 attendees during the two-day celebration with over 150 entertainment performances on six stages and over 300 Exhibitors showcasing a huge variety of food options, shopping opportunities, and community resources. There is also a fabulous Parade on the same weekend, which brings the diverse LGBTQ+ and allied communities together as a celebration of our past, present, and future. Last year saw over 2,000 individual participants with decorated vehicles, colorful floats, and thousands of walkers.
Rainbows Festival & Street Fair (October)
A celebration of the diversity of the local Phoenix LGBTQ+ community. The event is located in historic Heritage Square Park in Downtown Phoenix. Each year, the Rainbows Festival draws a crowd of over 25,000 friends, families, and allies and is the 2nd largest LGBTQ+ event in the state of Arizona, only 2nd to the Phoenix Pride Festival. The annual Rainbows Festival is a free event open to the public and hosts over 150 exhibitors and sponsors throughout the two-day event and has two stages filled with sickening entertainment throughout the weekend.
LGBTQ+ Community Organizations In Phoenix
To progress the LGBTQ agenda, the queer community commonly has to rely on donor organizations or non-profits – though thankfully Phoenix has a relatively sizable, vibrant, and diversified LGBTQ population well backed by city resources.
Wherever you live, it's critical that you support such groups in any way you can use so that they can reach out and aid others in the community. You might even need their assistance right or at some point in the future – and no matter what, every queer person has benefited from their tireless work to achieve the progress and rights we have today. Here are some outstanding community LGBT organizations in Phoenix.
These are wonderful places to start if you're looking for LGBTQ groups to join, seek support from, meet new people with or volunteer for a cause you care about.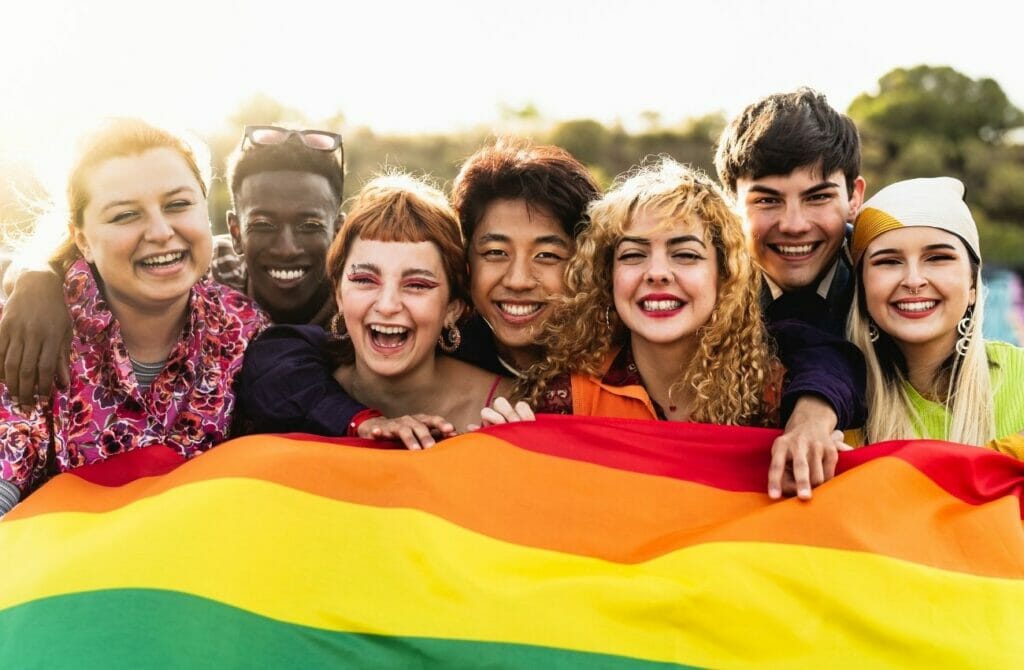 One-N-Ten is a resource center for LGBTQ young adults and youth in the city. It aims to help LGBTQ adolescents and young adults ages 11- 24 and improve the lives of the youth it supports by delivering robust social service programs that encourage the development of self-expression, leadership skills, and healthy life choices.
Phoenix Pride was started in 1981 primarily for humanitarian, educational, and social goals. Its main objective is to foster visibility, unity, and self-esteem among LGBTQ people and create a positive image in the city and throughout the state through community services and activities. Phoenix Pride is committed to the continued growth of activities and forming collaborations to serve the state's LGBTQ+ community and its allies. Phoenix Pride's programming includes the organization of the state's two largest LGBTQ+ cultural festivities.
Greater Phoenix Equality Chamber of Commerce
GPECC advocates and promotes the needs of the Greater Phoenix LGBTQ+ business community. The group achieves this by promoting visibility, business growth, contacts, and career development opportunities. GPECC encourages business development to expand economic prospects for its members, the LGBT community, and others who support economic equality.
GPECC is the nation's second-oldest LGBT Chamber of Commerce non-profit, commemorating our 40th anniversary. Being recognized as the most exemplary LGBT Chamber of Commerce in the U.S out of more than 42 in the country is a true testament to the LGBTQ community of Greater Phoenix's devotion and engagement.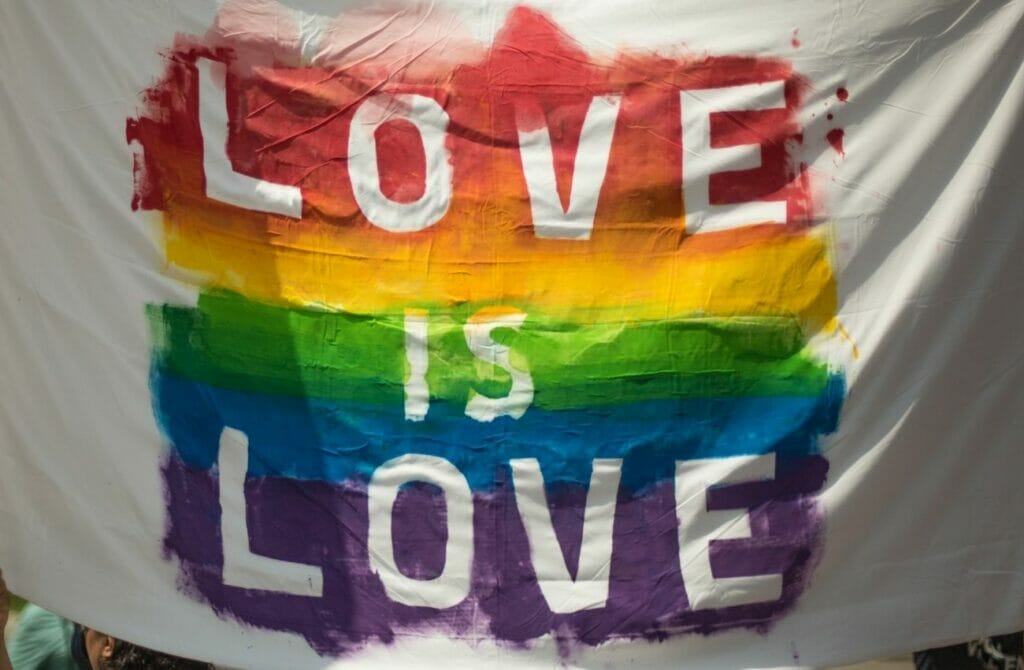 LGBT Owned Businesses In Phoenix
If you haven't visited Phoenix, you should know that one of the city's best-kept secrets is the longevity and prominence of its LGBTQ+ business community. For instance, in 2020, the GPECC (Greater Phoenix Equality Chamber of Commerce) celebrated its 40th anniversary, which made it one of the oldest organizations of its kind in the country.
And after moving to LGBT Phoenix, it's only natural to want to support queer businesses. One strategy for establishing a safer and more inclusive society is to create a secure environment where people may rest, buy, dine, and connect without fear, and this is exactly what LGBT companies should strive for.
To safeguard the queer community's survival and success, it is critical to support these initiatives wherever you are. With that in mind, here are a few LGBTQ-friendly businesses worth visiting in Phoenix.
Window Coffee Bar was founded on the owners' love of high-quality espresso and coffee. The owners desired something distinct from major chains such as Starbucks and Dunkin' Donuts. Window Coffee Bar is one of the city's newest independently operated coffee shops.
They take pride in providing their clients with high-quality teas, coffees, and baked items supplied by local merchants. They have a system similar to the major coffee shops but on a smaller scale. The company not only serves terrific items but supports local workers and interacts with the community and neighbors.
Tucked into a quiet residential area, this gay men's guesthouse in a ranch-style home presents a gay oasis in the Valley of the Sun. There are simple rooms, daily breakfast, and clothing-optional sunbathing, swimming, and spa.
An extraordinary gay karaoke bar in central Phoenix with a diverse mix of people. They also boast local entertainment and unique and trendy events each night that raises the bar and never leave you bored. Chill, meet new people or just get hammered on cheap, strong drinks at the top-rated happy hours.
The best name for a lesbian bar ever… right? We loved this ultra-welcoming girl power hotspot that provides fun, positive vibes for everyone, along with strong cocktails, cold beer, and plenty of late-night dancing. What more could you want? How about a solid lineup of events, including Frugal Fridays, Matchmaking Saturdays with rotating DJs, and Sunday karaoke sessions. Located in Melrose, you can easily bar-hop to a few other LGBT hotspots from here – though when Boycott gets going, you won't want to leave.
The most significant men's underwear store in Arizona, offering trendy clothing lines, jewelry, greeting cards, calendars, pride items, leather, fun "toys," DVDs, books, t-shirts, shorts, fetish–wear, and much, much more!
A swanky gastropub where guests can enjoy delightful handcrafted meals, marvelous cocktails, and genuine hospitality. Immerse yourself in a high-energy neighborhood pub experience, filled with merriment that leaves no room for dreary nay-sayers or bad-mood Betty's. There is a recurring Drag Brunch on the 3rd Saturday of every month.
An all-male gay retreat that offers privacy, comfort, and cleanliness for those guests in town on business or simply enjoying a gay vacation. In central Phoenix, close to all the action, this clothing-optional spot offers different sizes and types of rooms to fit your needs – including a romantic Safari Suite overlooking the pool. Day passes are available to the clothing-optional grounds, pool, and spa, along with nude sunbathing as well — one of the best gay hotels in the USA.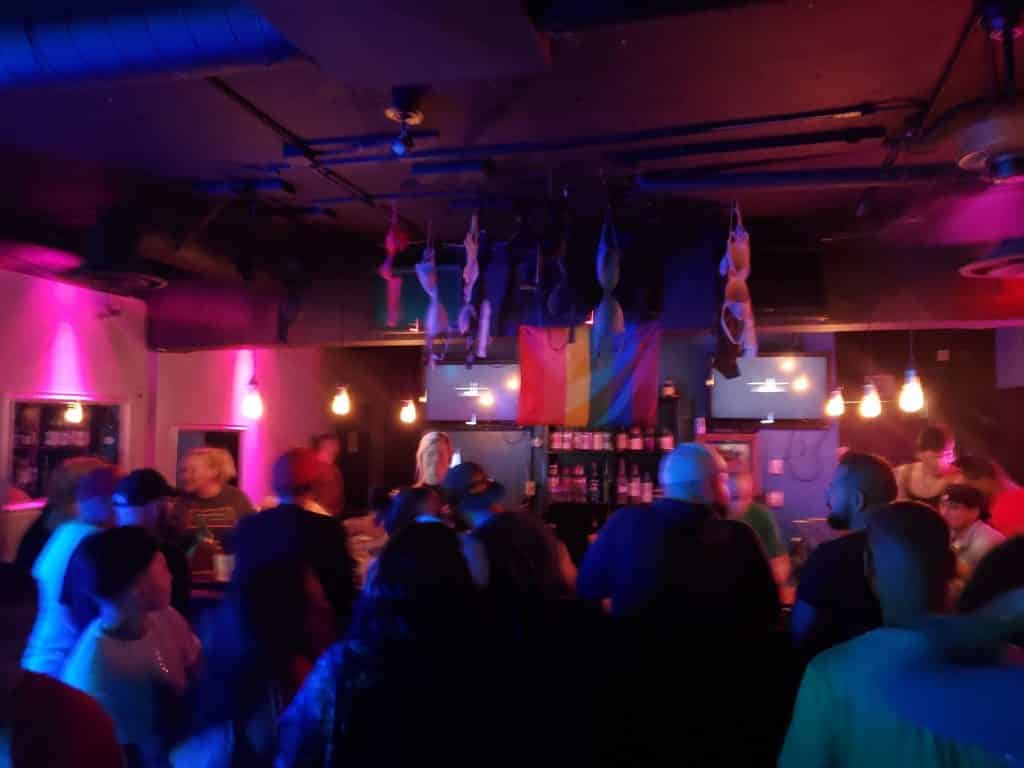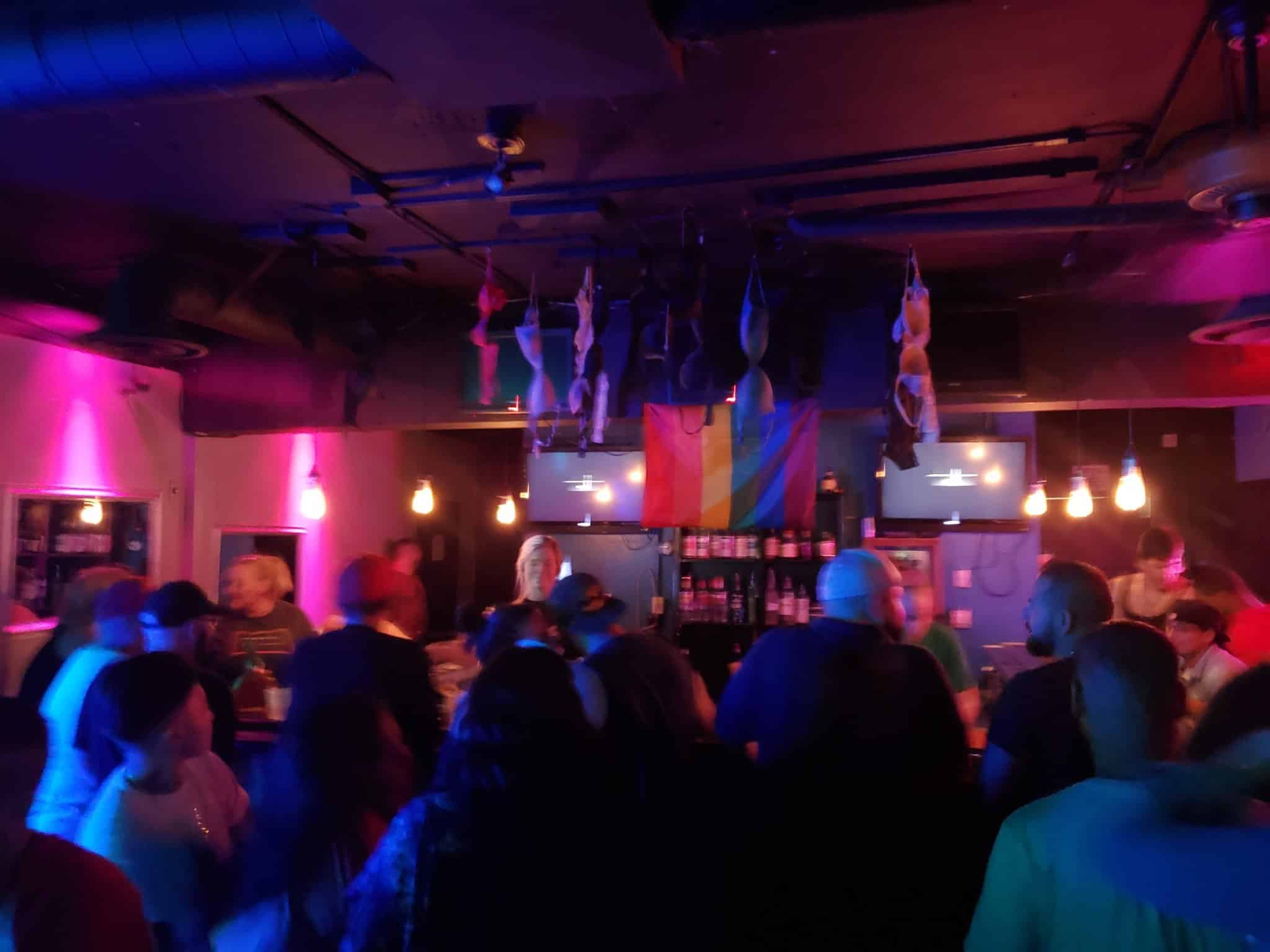 This food truck is usually only open on weekends and serves a special menu that delivers the "sazón" of Puerto Rico to the city. You can promote this LGBTQ+ business in Phoenix by purchasing their products online if you're looking for authentic Puerto Rican delicacies in the Valley of the Sun!
Flavors Plant-Based Cuisine is a favorite of vegan LGBTQ+ residents. Everything in this mobile food truck is low in salt and soy-free, and most of the products are gluten-free and made with minimal sugar. You can find Flavors at local events like the regular Zen Nights vegan block party in Mesa, stationed at marijuana shops and craft beer brewers around town, and their permanent parking place on Central Avenue.
An exclusive/private all-male membership facility open 24/7 and recently under new management by FLEXspas, which also has locations in Atlanta and Los Angeles. Amenities include an outdoor pool, Jacuzzi, steam room, lounges, saunas, showers, vending machines, and private cabins. There is also a warm sun deck to lounge on sunny days and a poolside BBQ every Sunday.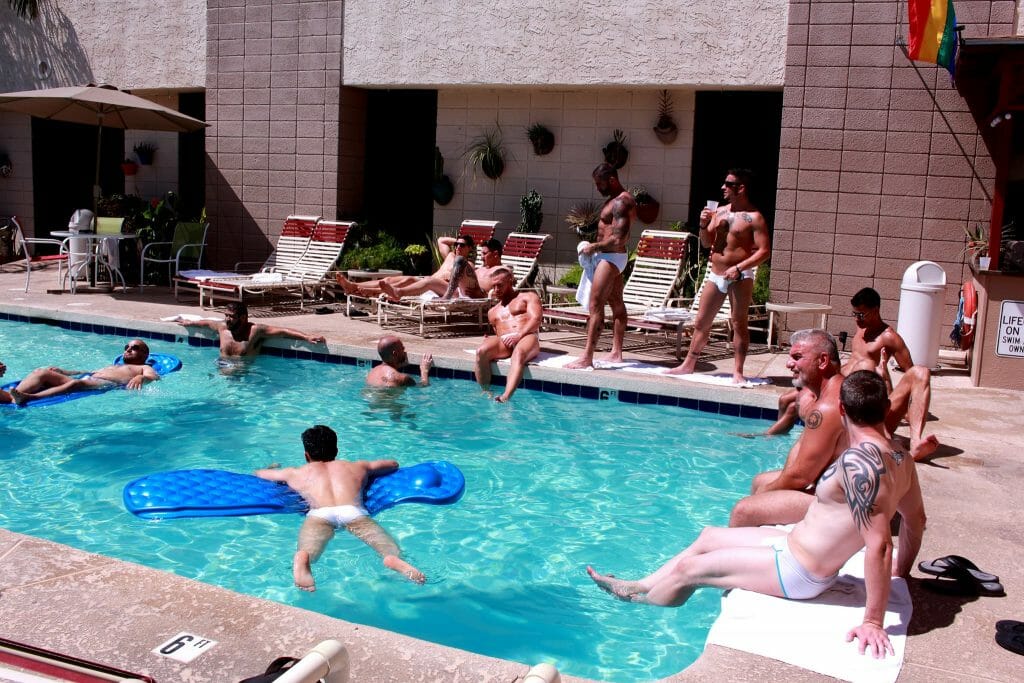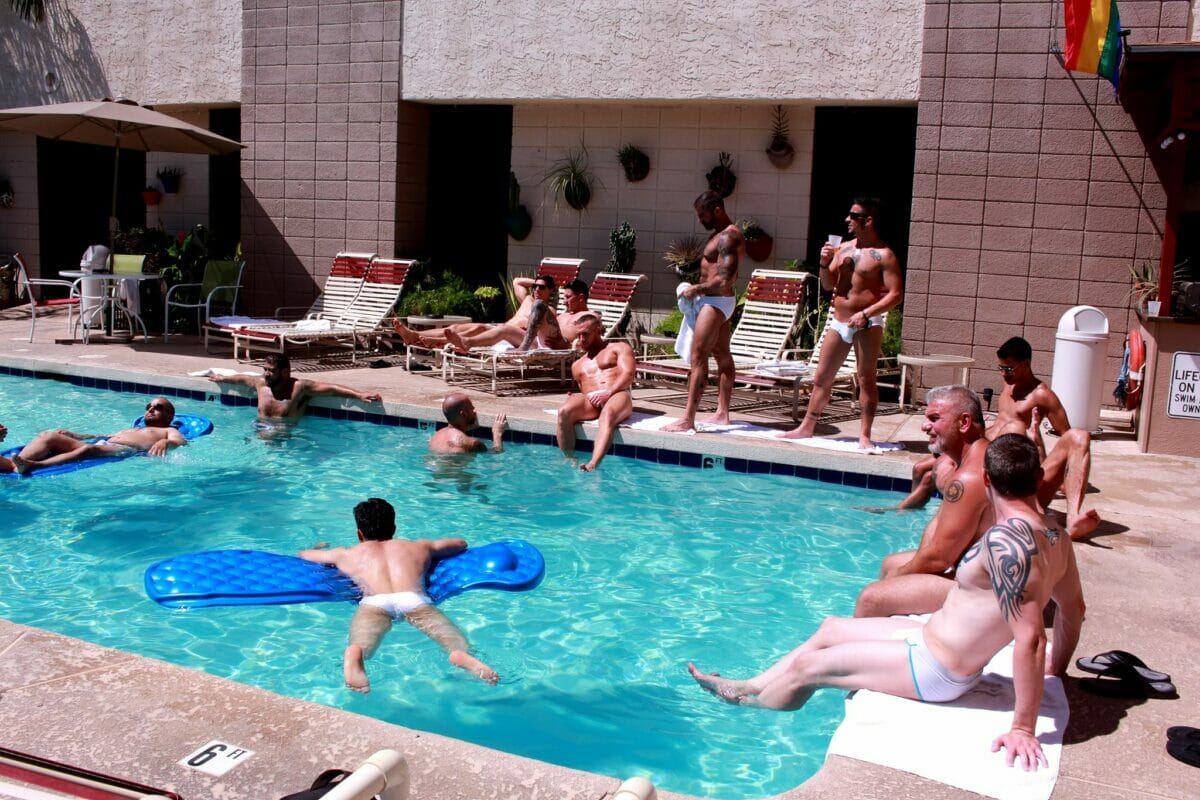 A naked male strip club in Pheonix perfect for a raunchy night out that will undoubtedly leave you feeling dirty and wanting more. All kinds of beautiful muscular bodies, though most are straight and will pretty aggressively hassle you for a VIP lap dance. You'll either love it or detest it … Much as we did with the gay strip clubs of NYC and Fort Lauderdale. Sunday and Monday are two for one dance all night, and Tuesday is Amateur Night.
A welcoming show bar and lounge featuring some of Phoenix's best drag shows along with friendly staff and great drink prices. Every night of the week has an eclectic group of entertainers who perform everything, including Top 40, Comedy, Latin, Country, Pop, and much more. On occasion, you can also spot the exotic male and transsexual dance revues, including Dirty Daddy Dancers, Exotic Transexual Pole Dancers, and Wild Men of the West Dancers. Expect thick and juicy drag queens with the face of beauty queens and the potty mouth of a sailor – along with plenty of bridal parties and girls' night out. The realities of drag venues around the world, sadly, but we still had a fabulous time.
Final Thoughts On Moving To LGBTQ Phoenix
We wish you all the best as you prepare to move to Phoenix. We understand that planning a move can feel overwhelming, and that's ok. Hopefully, the information we've provided is enough for you to see that the city is welcoming, inclusive, and loves its LGBTQ residents. What's more, Phoenix is never short of things to do and enjoy. You will love it here!
Keep in mind that life is what you make it, and wherever you choose to begin your new life in gay Phoenix, we hope you find the openness and security you deserve. The surest way to discover LGBT Phoenix is always going to be living in a gay-friendly neighborhood by frequenting local LGBT businesses and events and joining queer community groups and sports teams.
We promise that if you follow these steps, your transition to LGBT Phoenix will be easier, and you'll rapidly meet like-minded people to build your new chosen family here. And if you are still not sure, we also recommend reading our Gay Phoenix guide with more specifics on the queer attractions, events, and LGBT fun on offer…
Finding Gay Realtors In Phoenix Arizona
When looking for the ideal realtor, why would you consider someone's sexuality? This may seem strange at first, but there are several reasons why contacting a gay realtor in Phoenix is a great way to find your dream house.
After all, when it relates to one of life's most important transactions, it's not unreasonable to expect fair, equal, and honest representation from someone who understands the queer community's particular needs and wishes. Furthermore, unfortunately, many people (up to a third of Americans) continue to believe that our community does not deserve protection and dignity in housing, adoption, employment, and other areas of life.
So it's no surprise that LGBT people who use mainstream realtors often describe feelings of discomfort, unnecessary trouble, unenthusiastic representation, or even antagonism or outright contempt. Everyone deserves a pleasant, stress-free home buying or selling experience while being adequately represented, and this is why we feel you should hire a gay realtor to assist you in finding your future home.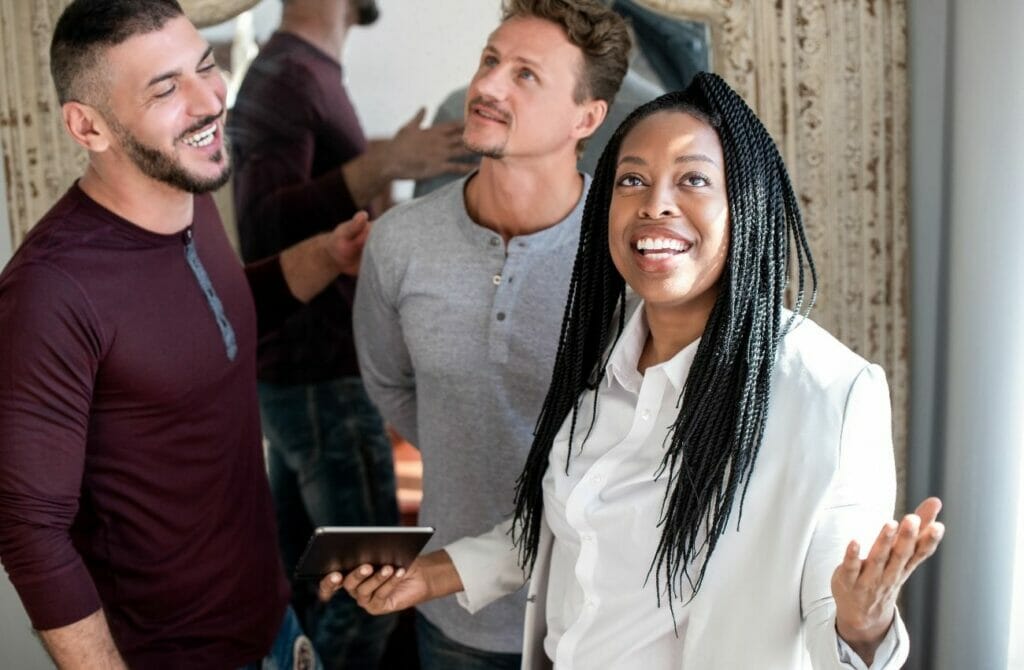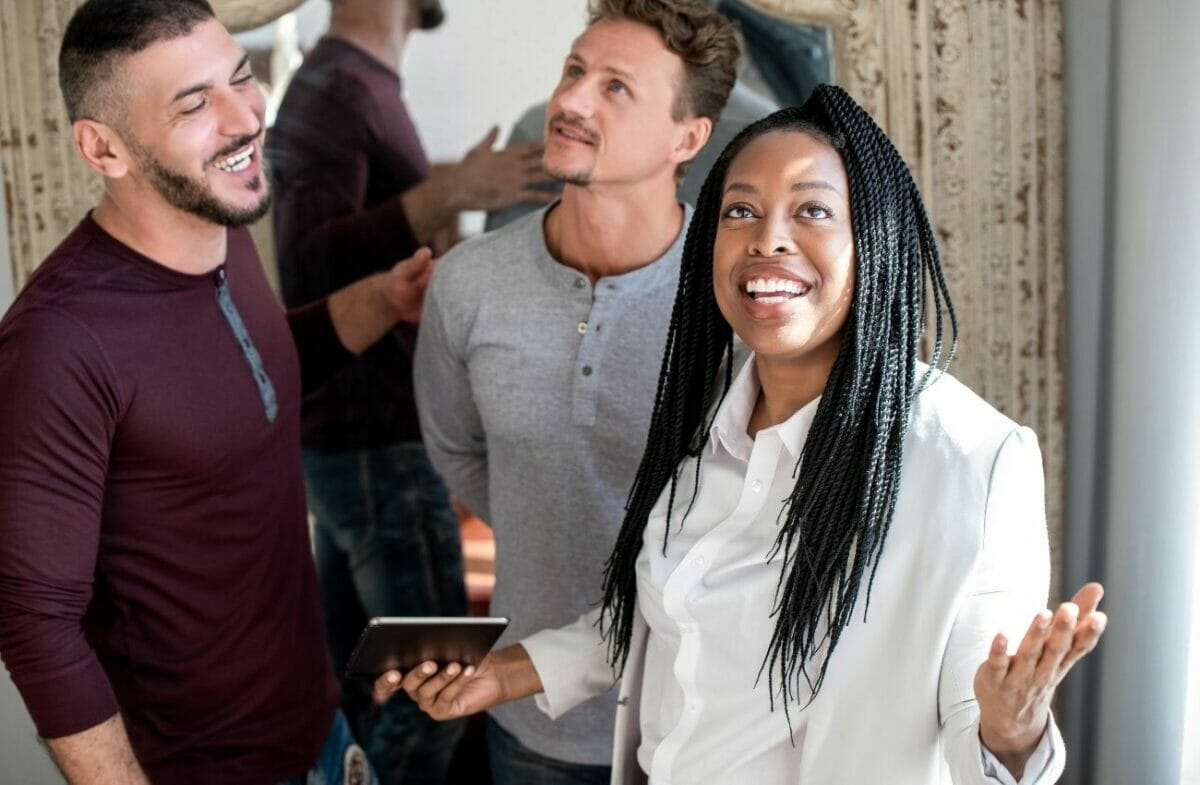 LGBTQ realtors are more likely to be familiar with the diverse communities in their area and know which ones may be best suited to you when looking for a home. That's not to say a heterosexual realtor isn't capable, but they've probably never had to address many of the issues LGBT people face. Rather than just being concerned with how bustling, fashionable, or up-and-coming a neighborhood is (or what it may appear like), gay realtors conduct extensive research into the neighborhoods in which they sell homes to ensure that clients are safe.
It used to be difficult to locate professional LGBT-friendly real estate agents in Phoenix, and it was virtually impossible to find one if you were relocating here from out of state and didn't have access to a local referral. You no longer have to search for a realtor without knowing whether or not they are accepting of others because you can use a list of gay, lesbian, and gay-friendly agents in Phoenix to do all of your homework for you.
Simply go to the page, and you'll be presented with a free list of gay, lesbian, and gay-friendly agents who can help you with your relocation as well as other useful information like LGBT+friendly schools, shopping, storage firms, tradesmen, and more. Read the biographies of LGBT real estate agents, then choose the one who is right for you. It's critical that you find someone who will be by your side and support you and your family during one of life's most exciting occasions.
Even better, there is no hidden motive, cost, or obligation whatsoever!