LGBT Fort Lauderdale is one of the world's most celebrated gay destinations, with over 100 gay-owned resorts, hotels, bars, clubs, and restaurants, and plenty of gorgeous queers that are drawn to the hot South Florida climate and the 23 miles of wide, sandy beach right on Fort Lauderdale's doorstep.
Have you been thinking about relocating to LGBT Fort Lauderdale? If not, you probably are now…

Despite what many might think, Fort Lauderdale is not just for vacations either, and many LGBT people now choose to live and even retire here. We can't blame them as Fort Lauderdale now has the highest concentration of gay couples of any major US city!
And did we mention a tight-knit queer community?
Yes, just like in, Los Angeles, Houston, Denver, and other fabulously gay US cities, there is also an enthusiastic LGBT scene here, and this is something a gay realtor in Fort Lauderdale can help you navigate as you find your new perfect home here.

Fort Lauderdale is also known as 'The Venice of Florida' thanks to its extensive and intricate canal system of waterways and canals spread out throughout the city and famed for its delicious food, beautiful beaches, and vibrant arts and culture. Thanks to affordable housing and a booming economy, the city has become the go-to location for those moving to Florida.
At times it can feel like the whole city is just one giant gay Mecca – and with two annual Pride festivals, the Wicked Manors party and Leather Masked Ball it arguably is! If you ask anyone in Fort Lauderdale which neighborhoods are safe for gays, they will tell you "Honey…this whole city is gay-friendly!", and in our experience, this is entirely true! Most LGBT would-be-residents, however, do opt to live close to the Wilton Manors gaybourhood or near the San Sebastian Gay Beach where gays frequently outnumbered straights.
Think of this article as a queer Fort Lauderdale relocation guide that will help you understand what you're getting yourself into when moving to this beautiful city. If you need a more night-life and travel-focused guide detailing all the LGBT clubs, parties, and more, check out our Gay Fort Lauderdale Guide!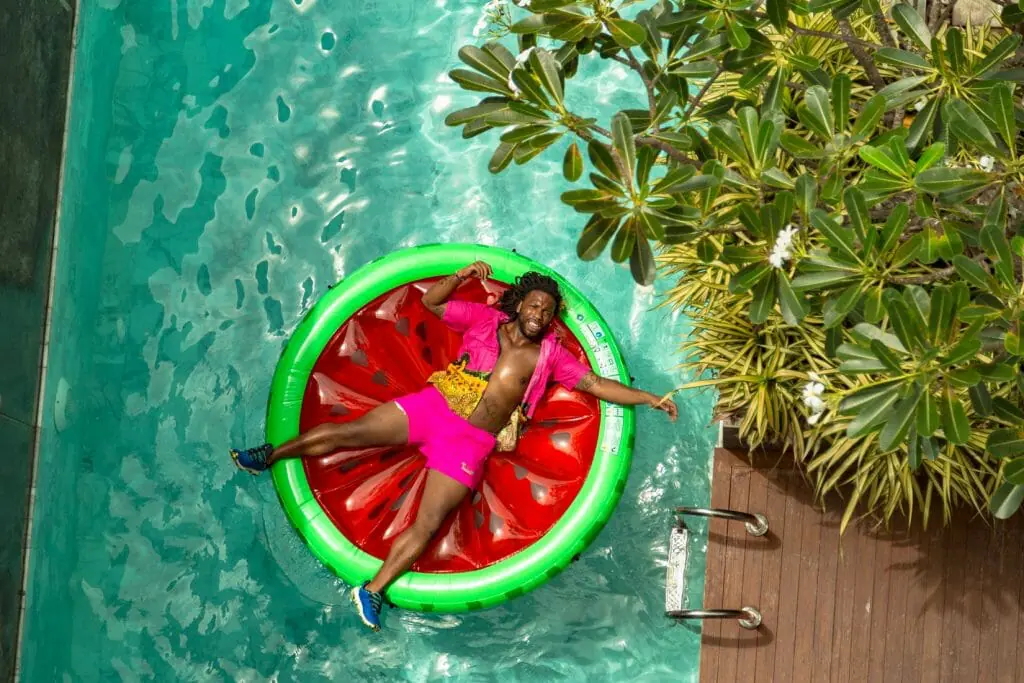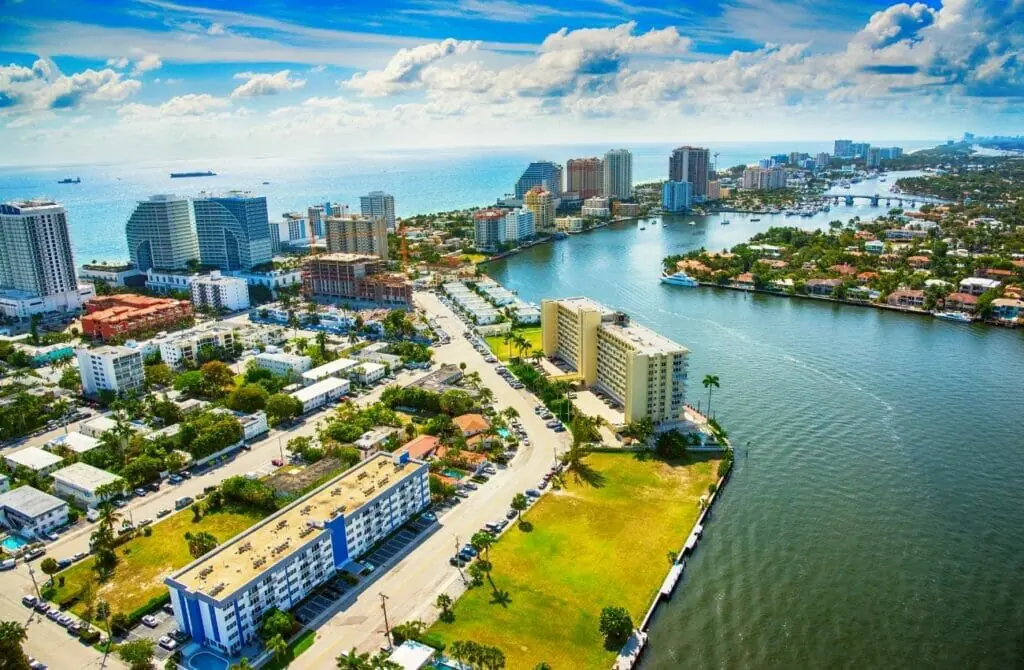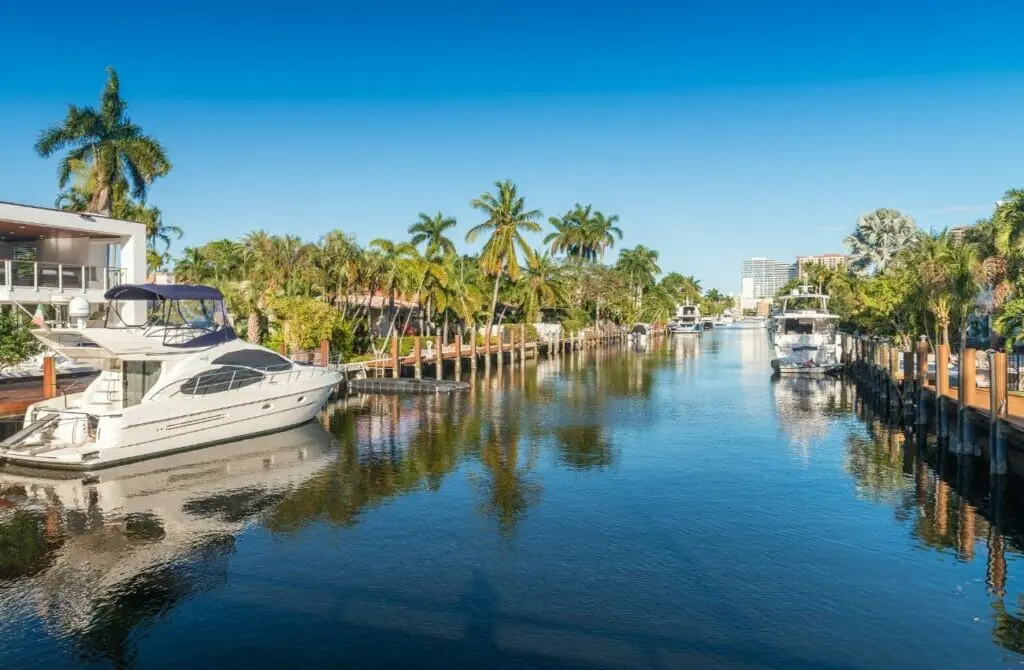 Highlights Of Moving To LGBTQ Fort Lauderdale
There's much that Fort Lauderdale has to offer. If you're wondering what it's like living here, we've put together some highlights of the city, followed by extensive information on the city's cost of living, whether members of the LGBTQ community are welcome here. The amazing neighborhoods you can call home. Read on.
The Community Is Active
If you love a healthy lifestyle, you will fit right in. Residents of the city are known to be lovers of the healthy and active. Fort Lauderdale is home to many parks and recreational activities, so no matter your choice of activity, you will most likely be able to do it here. Living here is an excellent opportunity to try a new activity. There are also several gyms for people of different fitness levels, including an OrangeTheory and a CrossFit gym. Furthermore, with notably nice neighbors, you can easily find a gym partner to help you keep track of your goals.
It's A Family-Friendly City
While Fort Lauderdale has many seniors, younger families are also enjoying the city. More families are opting to reside in the town because it is close to the waterfront and has numerous activities that adults and children will love. A generally safe location to live, you'll discover plenty of family-friendly districts and a highly regarded public school system. Your children will enjoy their new home as much as you will. Fort Lauderdale is full of historical monuments, museums, libraries, art galleries, and other attractions.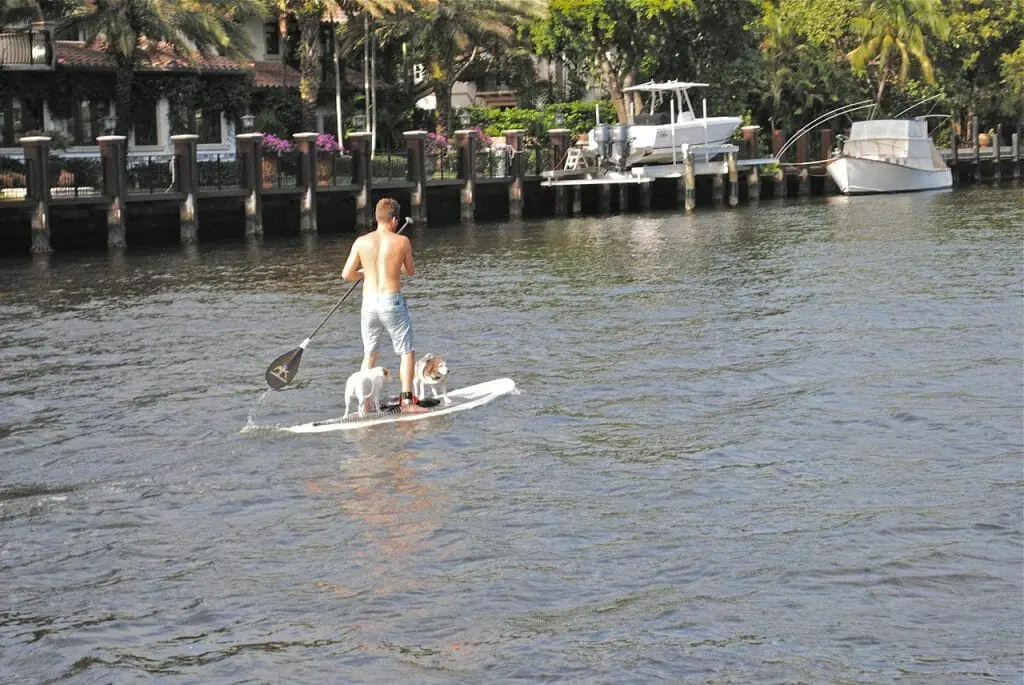 The City Is Centrally Located
Fort Lauderdale is Broward County's largest city. It is located right on the Atlantic Ocean's coast and is home to Port Everglades, a key seaport from which many cruise lines embark on their journeys. Some cruise lines that depart from here include Carnival Cruises, Royal Caribbean, and Princess Cruise Lines. The city boasts about 500 miles of channels you can explore by boat, and it is also a component of the Intracoastal Waterway.
Beautiful Beaches
Some of the most stunning beaches in southeastern Florida stretch for 23 kilometers outside of town. The region's white powdery sands and magnificent blue water attract tourists and residents. The beaches here are worth visiting whether you want to snorkel, swim, collect shells, or kick back in the sun. Blue Wave is the city's major beach, and it spans four miles along the coast. Thanks to its shallow and serene waters, it is the most child-friendly beach in the city. Expect to see dolphins and stay for the stunning sunset views.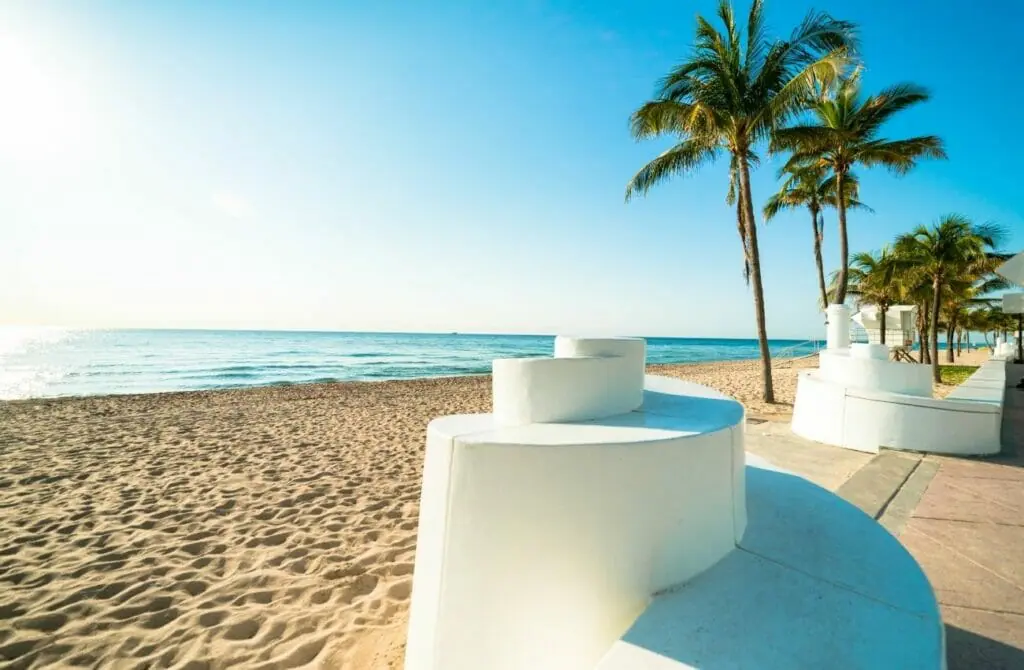 Does Fort Lauderdale Embrace The LGBTQ Community?
For years, Fort Lauderdale has actively courted and celebrated the LGBTQ community. Recently, the city added transgender models into its regular tourism advertisements. The eclectic city gains from what is known as the Big Gay Agenda, which includes smart growth, smart infrastructure, and equity and fairness for all.
As Broward County's county seat, Fort Lauderdale was among the first cities to legislate protections from sexual orientation discrimination. Its school district was also one of the first to embrace LGBTQ History Month in October. Fort Lauderdale's inclusion comes easily, as it welcomes more than 1.1 million LGBTQ tourists each year. The city has one of the country's highest concentrations of same-sex couples, as does the nearby gayborhood, Wilton Manors.
Rainbow flags and LGBTQ couples walking hand in hand are quite common in the city. It's no accident that it has the country's largest concentration of same-sex couple households. Or that its 1.5 million LGBTQ+ visitors generate around $1.5 billion in economic benefits each year.
True, not all LGBTQ+ individuals are looking to fly their pride flag or have their sexuality define them. However, public support and widespread community speak volumes when developing safe spaces. The Stonewall National Museum and Archives, home to the country's biggest LGBTQ+ lending library, demonstrates the city's commitment to queer culture. Each year, hosting the Southern Comfort Conference, which is North America's largest trans convention, symbolizes support for the transgender community.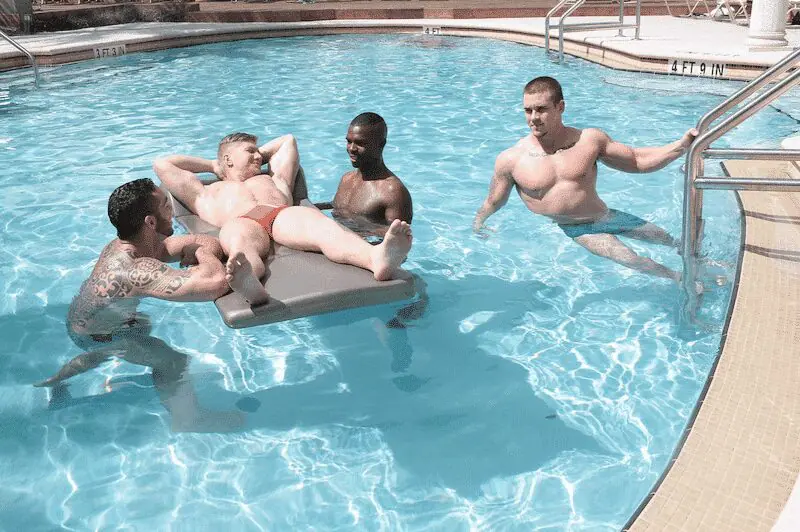 Is Fort Lauderdale An Expensive City To Move To?
Fort Lauderdale's cost of living is $28,300, which is not exceptionally high compared to other Florida cities. The cost of living here is greater than the country's average. The cost of living index is 117.9 and is 7.2 points more than the U.S average. Expect your cost of living to be higher than in other Florida cities, such as Tampa Bay and Saint Petersburg.
Housing: The median value for a home in this city is $314,200. The cost of houses and apartments has risen in the last few years due to an inflow of newcomers. If you intend to reside in Fort Lauderdale, your monthly rent budget should be $1,600 – $2,700 per month for a condo and $300,000 -$1.5 million for a home or condo.
Groceries: The typical monthly cost of food might range from $350- $500, based on the number of people in your family.
Transportation: You will need your car in the city since public transportation isn't as reliable as in other Florida cities.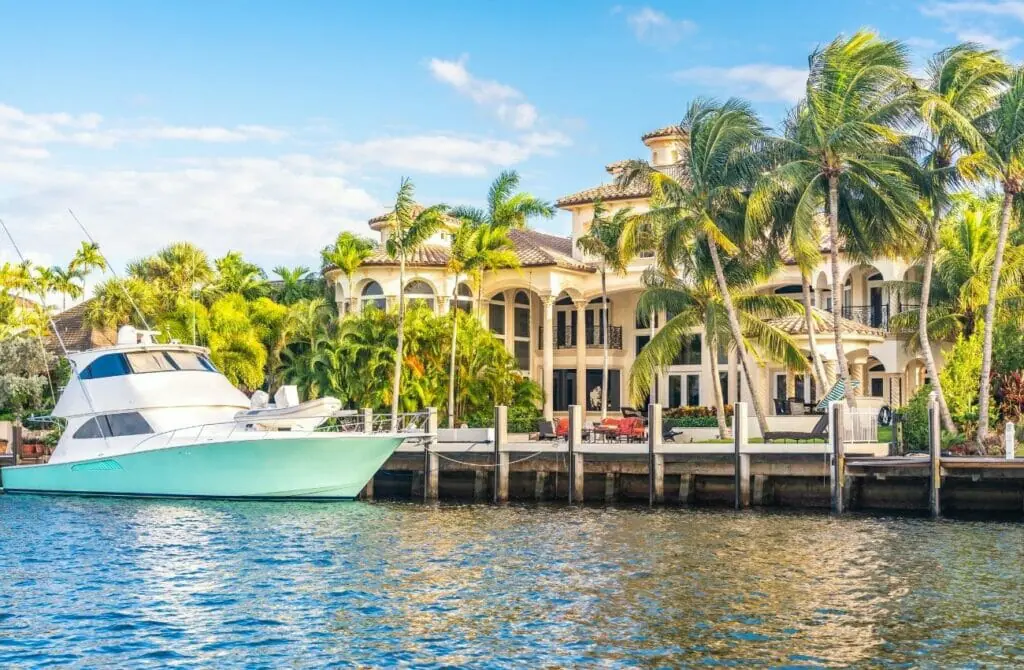 The Best Gay Neighborhoods In Fort Lauderdale
Not all LGBT individuals want to live in the frenzy of Downtown Fort Lauderdale (a neighborhood primarily surrounds Las Olas Blvd just west of the US1 Tunnel), so thankfully, there are lots of alternate areas to live for those who are seeking a calmer-yet-still-LGBT-friendly environment.
When relocating to LGBTQ Fort Lauderdale, keep in mind that some neighborhoods are closer to all of the exciting queer events and happenings than others. Knowing them in advance will ensure that you arrive at your new home in the most suited gay-friendly area of town.
Start with these top gay and LGBT-friendly Fort Lauderdale communities to find your fabulously perfect new home, each with its own individual personality, welcoming community, and amenities you'll adore. Allow ample time to become acquainted with Fort Lauderdale's diverse personalities, and keep in mind that this city has plenty to offer everyone – LGBTQ or not!
Now let's take a look at where the handful of marvelous gay areas in Fort Lauderdale are and talk about the Fort Lauderdale gayborhood where you might feel most at home! Or speak to a local LGBT real estate agent for a more detailed understanding of the best options today.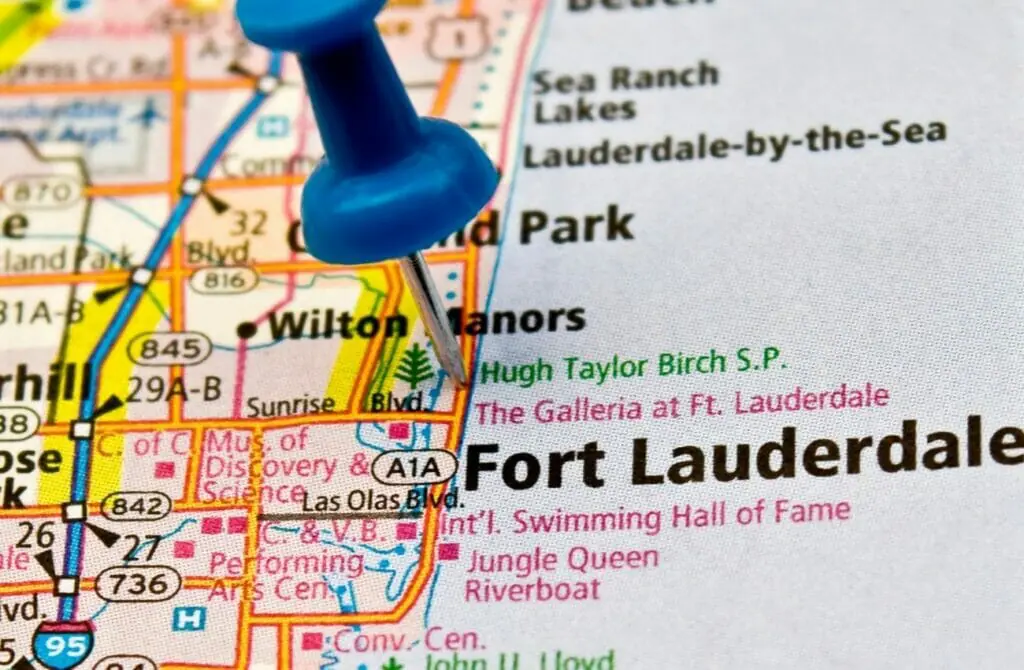 Wilton Manors
The gayborhood of Wilton Manors in Florida does indeed have a lot to offer, including walkability, canals, wildlife, and plenty of queer attractions.
Wilton Manors is the country's "Second Gayest City," according to the 2010 Census, at least in terms of couples. It has roughly 140 people per 1,000, second only to Provincetown, Massachusetts.
The city also houses the local Pride Center, a community center that hosts "safe-space" meeting groups, activities, and assistance for Florida's LGBTQ community; the yearly Stonewall Pride Festival and Parade, which also draws 30,000 people each year; and the extensive Stonewall National Museum — Wilton Manors Gallery, an LGBTQ-focused cultural institution with historic artifacts, digital archives, and graphical exhibits designed to promote understanding.
If you are moving to LGBT Fort Lauderdale to be right in the thick of it, then you will want to be as close to Wilton Manor as possible…
Victoria Park
This posh community is highly wanted and sought after thanks to its convenient location near interstate roads, the ocean, and major amenities. Victoria Park neighborhood close to Downtown Fort Lauderdale offers the distinct Old Florida flavor reflected in the allure of its residents.
Large opulent waterfront mansions with characteristic traditional architecture dating back to the 1930s, which were created in the 1900s, still stand tall today. Choose from refurbished single-family houses, townhomes, flats, and condominiums with residences embracing Spanish and Old Mediterranean styles that are lushly planted.
If you're a boat owner, you will be relieved to learn that many residences are set near or on canals. You can see residents enjoying the day outdoors at one of the many recreational centers and parks in this bustling district. Victoria Park, a close-knit neighborhood ideal for couples and families, is one of the city's most desirable communities. Park your car and stroll to Fort Lauderdale Beach, coffee shops, museums, and eateries.
Harbor Beach
Harbor Beach is one of the city's most wealthy neighborhoods. This gated neighborhood is every boater's dream, located smack in the heart of Lake Sylvia, which is always crowded with boaters and swimmers. The community has a private beach club with a marina. Many pensioners have settled in this region, but it doesn't mean young professionals or families with children don't live here.
Harbor Beach is located along the main highway of Fort Lauderdale Beach, and traffic can be congested during the peak tourist season. Pier 66 is a stone's throw away and offers beachfront restaurants and one of the finest places in town to watch the sunset.
Thanks to the neighborhood's proximity to the beach, there are numerous boating tour businesses and deep-sea fishing and parasailing opportunities. The Sun Trolley is nearby, so get on it and venture deeper into downtown or other city locations.
This pleasant and charming area in the northeastern part of the city has properties dating back to the 1960s. The district s, which has around 10,000 people, attracts new residents due to its safe and diversified neighborhood. The neighborhood is acclaimed for its family-friendly ambiance, excellent public school system, proximity to various facilities, and active nightlife, which gives residents an urban sense.
This district originally drew in retirees relocating to Florida. However, it has now blossomed into a fun and dynamic community, welcoming young professionals and families. Imperial Point prides itself on being a close and inviting community, presenting many events year-round. Residents of this district can be seen attending events such as auto shows, the Harvest Festival, Spring Flings, marathons, and yard sales. Since most homes here were built in the 1960s, many townhouse complexes, single-family homes, and condominiums have been remodeled to meet the needs of today's homebuyers.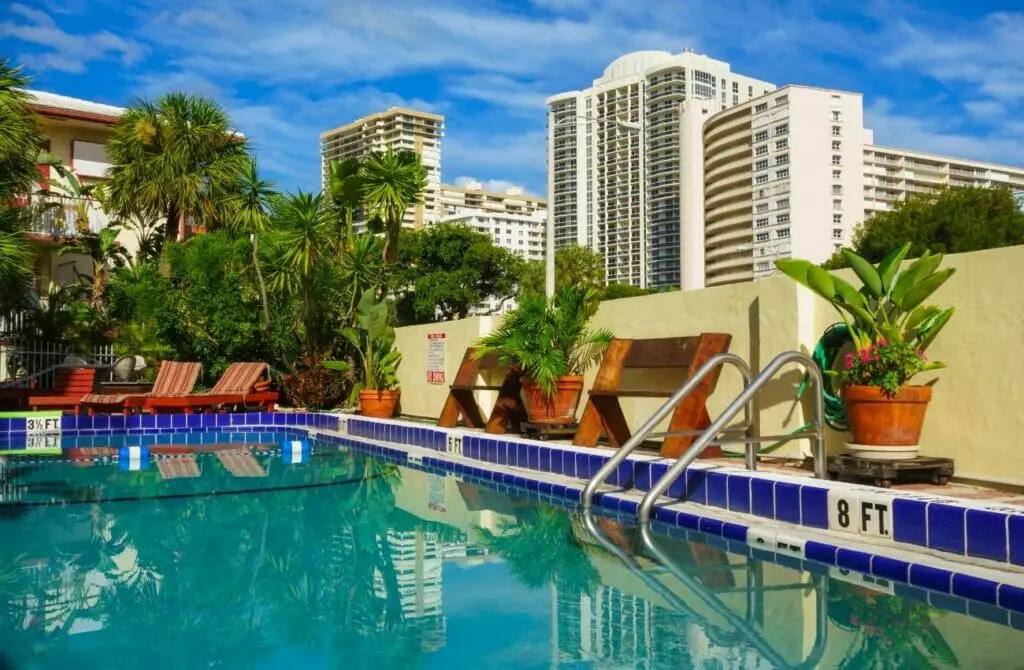 Las Olas Isles
Las Olas Isles is a premier district and residential area that is safe and one of the city's most private and exclusive areas. You will find speedboats, yachts, and sailboats docked in front of the neighborhood's spectacular residences, which are well-known for their stunning grounds on the waterfront.
With direct access to the Atlantic Ocean, this opulent and prosperous region is home to retirees and successful individuals. Enjoy stunning coastal views, white sandy beaches, and stunning greenery in a setting that has been described as calm and impeccably manicured. Get hold of a latte or an espresso at a local coffee shop, or dine on freshly caught seafood at one of the district's numerous top-rated eateries.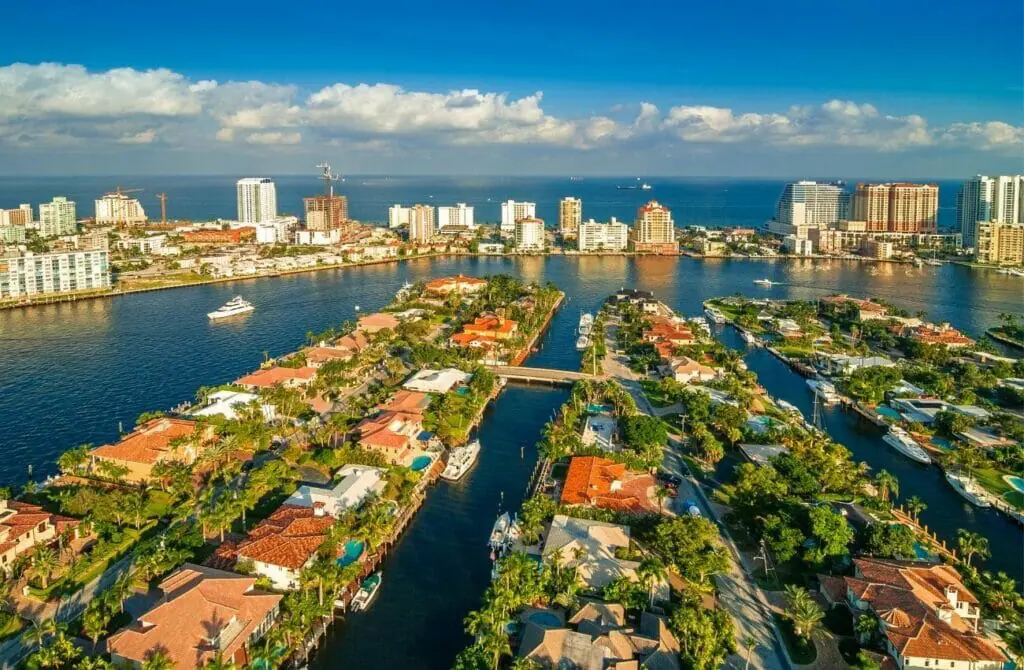 Annual LGBT Events In Fort Lauderdale
After moving to a new city, you will likely want to create new connections, meet new people, and network. Thankfully, LGBT Fort Lauderdale plays hosts to a variety of annual events for lesbians, transgender persons, gays, and anyone else who wants to have a good time.
While there are many queer events in the city, the ones listed here are the largest and greatest and are all worth marking in your calendar as you won't want to miss them.
An annual event for chubs, chasers, bears, older and younger guys held in February annually. Fun activities include cocktails parties, a big belly contest, a pool-side cookout, and an ice cream social. If you are sick of all those skinny twinks and cut jocks and just want to relax with pretzels and your queer family, we highly recommend this unique gay event in Fort Lauderdale.
A 40-year-old annual celebration held in February to pay tribute to the LGBT community and its unique culture. The highlight these days is a giant party on Fort Lauderdale Beach with world-renowned entertainers, different zones, plenty of beautiful boys – and girls – and a whole lot of fun. If you haven't had your fill, you can always head to the after-parties which ensure every gay club in Fort Lauderdale is packed to capacity.
Pride of the Americas Festival
The first-ever event of its kind will be held in the Greater Fort Lauderdale in 2023, and in other cities in the future. A 10-day event that will include a parade, arts festival, beach party + plenty of club events along with a human rights conference focused on LGBT+ rights. We are excited to see how this new supra-Pride event turns out and are already planning to attend ourselves!
The biggest event on the Gay Wilton Manors calendar. Held annually in June this massive street festival and parade is the most significant LGBT Pride in the Greater Fort Lauderdale area. Like Pride Fort Lauderdale, you can also expect plenty of club parties – and other more cultural events too!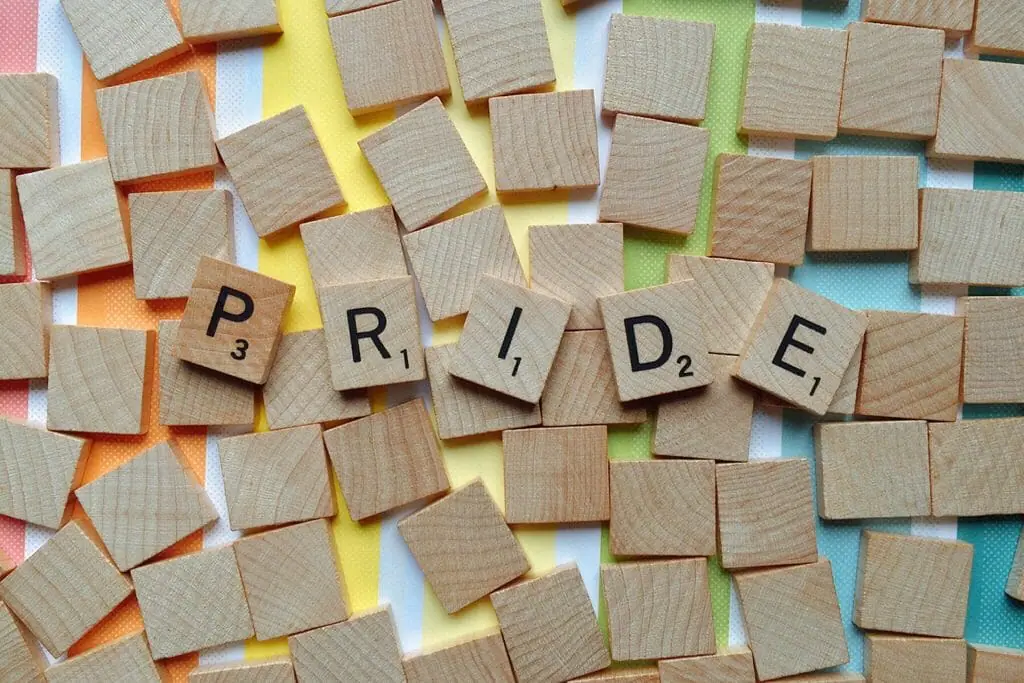 OUTshine: Fort Lauderdale Gay & Lesbian Film Festival
Held annually in October with major cinema venues, diverse films, and plenty of local and international pieces offering a fresh perspective of LGBT experiences. From coming-of-age films, to comedy, lesbian love and more – there is something for everyone!
The fabulous Halloween Street Party event of the year takes place annually on Halloween night. Almost 20,000 people are drawn in for this crazy event completed with spooky pop music and fabulous shows and a costume contest on the main stage. In our experience, however, most boys opt for the more-is-less approach to dressing up. If you are in need of some LGBT Halloween outfit inspiration we have you covered…
The notorious annual dance/leather party is held annually in November. Mark the date on your calendar as you won't want to miss the over-the-top entertainment, the sexiest guys, epic venue, and celebrity DJs. Plus it's all for charity, who said indulgence and self-gratification couldn't help save the planet…
Get Your Pig On! This annual fetish event held in November evolved out of the Pig Dance at Ramrod Bar, the biggest monthly gay party held on the first Saturday of every month. This Pig Week was the original, but the trend has spread around the world in just a few short years. For those wondering, a pig is basically a gay man who explores his limit and has embraced the gay sexual revolution to its fullest. Think seminars on role-playing, S&M, bondage, kinky harnesses, and a number of other fetishes. With two bathhouses and nine other venues, you will never be at a loss to find something or someone to do.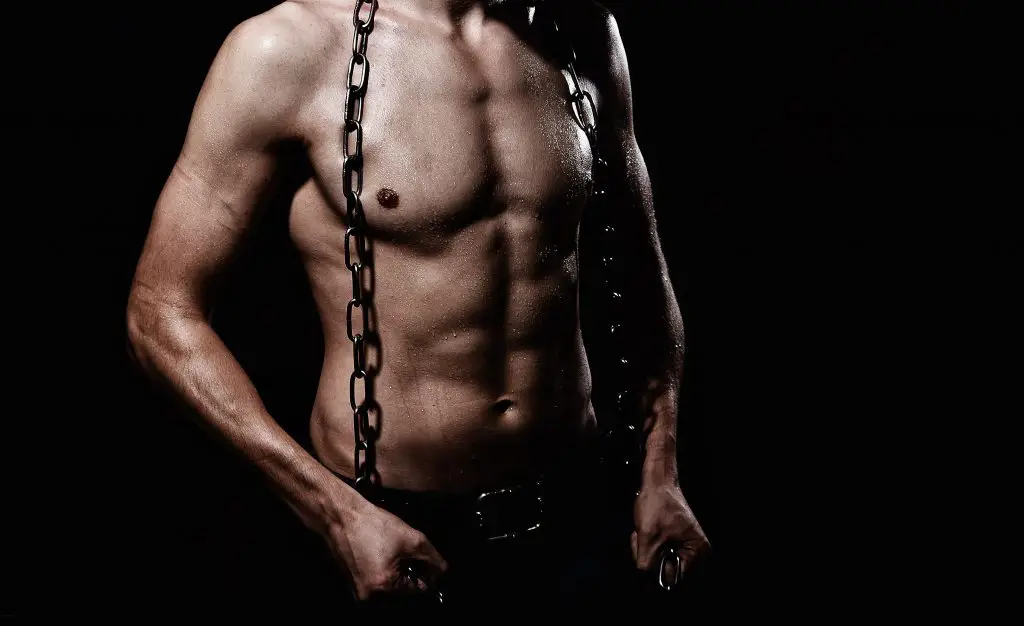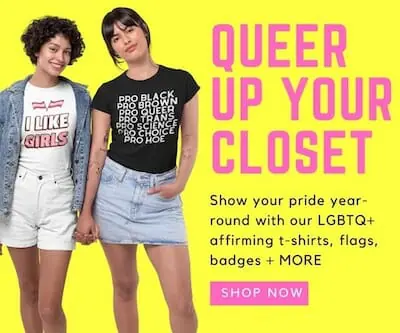 LGBTQ+ Community Organizations In Fort Lauderdale
Fort Lauderdale LGBTQ+ community is blessed to have many organizations and community resources that support it. The LGBT community resources and organizations in the city range from resources for business owners to mental health services. Check out some that we found.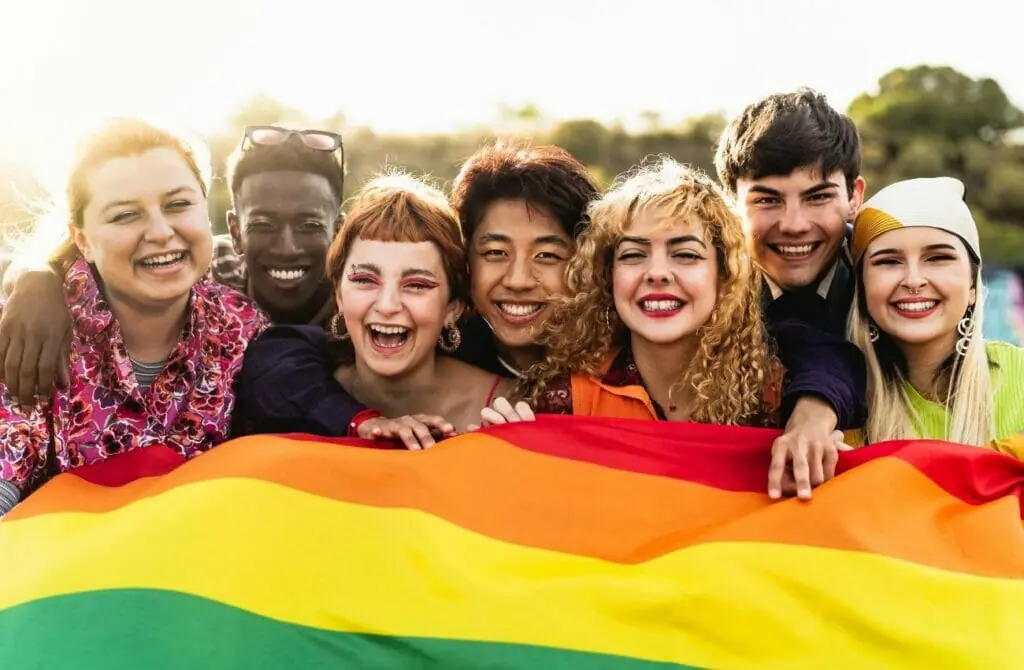 Greater Fort Lauderdale LGBT Chamber of Commerce
The Greater Fort Lauderdale LGBT Chamber of Commerce was established in 2011 and is an independent chamber of commerce linked with the NGLCC (National LGBT Chamber of Commerce), situated in Washington DC. The organization's objectives, vision, and purpose are simple.
They help the community they serve and member businesses to develop business and economic prospects for LGBT-friendly and LGBT communities. The group also serves as an advocate and resource for all member businesses that advocate for equality. The organization also works with suitable and related groups to promote tourism with a united approach.
Pride One of Broward County, Inc.
Pride South Florida is a non-profit LGBT organization comprised of people who seek to promote positive images of LGBT people. It aims to offer different functions to the local community throughout the year, foster and participate in civic, cultural, and educational activities to enrich the lives of LGBT people and the entire community and collaborate to achieve a common objective. Pride South Florida is run entirely by volunteers, and all revenues are allocated to various local charities.
The Sunserve Guardian Circle recognizes that the LGBTQ community has the right to access quality care. The group's objective is to provide crucial life support and expert mental health services focused on those that are economically disadvantaged.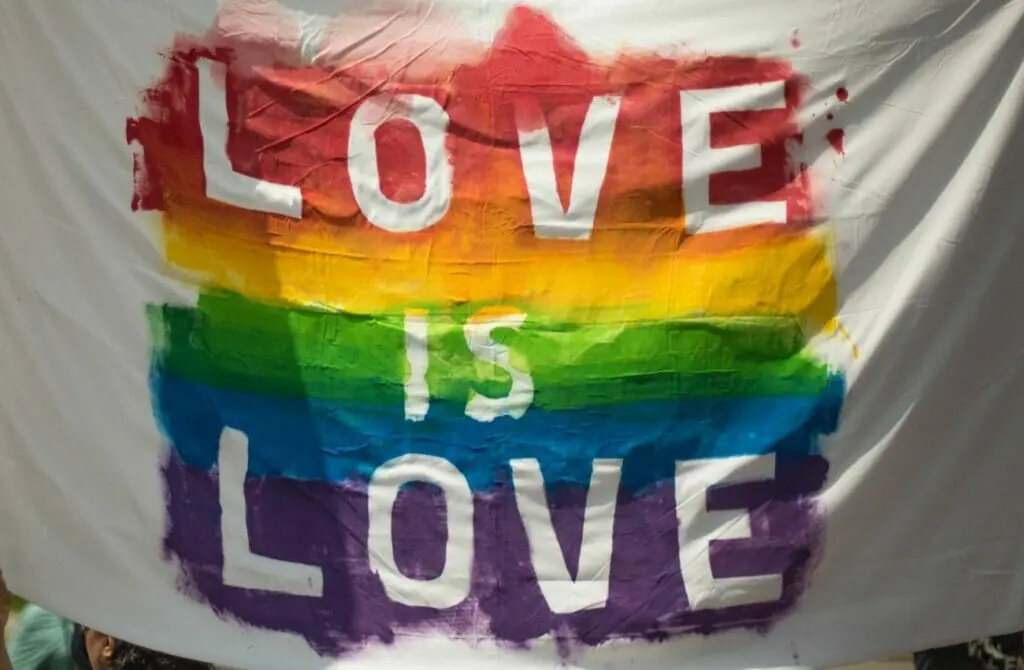 LGBT Owned Businesses In Fort Lauderdale
After moving to LGBT Fort Lauderdale, it's only natural to want to support queer businesses. One strategy for establishing a safer and more inclusive society is to create a secure environment where people may rest, buy, dine, and connect without fear, and this is exactly what LGBT companies should strive for.
To safeguard the queer community's survival and success, it is critical to support these initiatives wherever you are. With that in mind, here are a few LGBTQ-friendly businesses worth visiting in Fort Lauderdale.
LeatherWerks is the top leather and fetish boutique in Fort Lauderdale. Drop by and check out thousands of products they have in stock at their Main and Ramrod locations. Perfect for lovers of kink!
LeatherWerks was founded by Eric Lawrence and The Bear Man in 1995 and is a full-service boutique that caters to the needs of gay men and the larger pansexual fetish community.
Fort Lauderdale's newest gay strip clubs/bar and so far, one of the best. A nice variety of guys but with a focus on 6'5, ex-military, muscle, and tats. But really – why not just sample them all? The strip clubs that is … though we wouldn't say no to some more lap dances.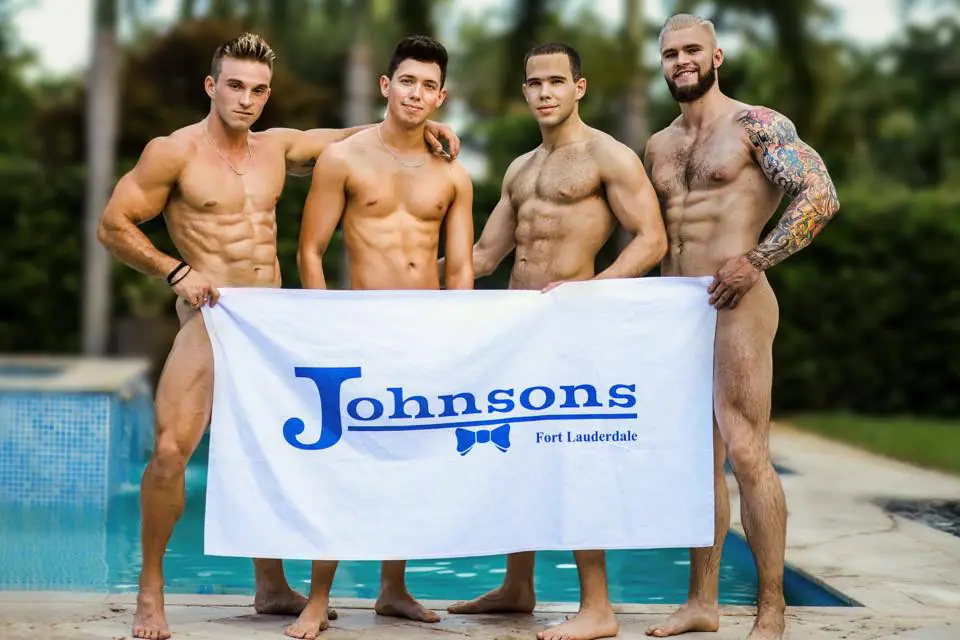 Wilton Creamery is an exquisite boutique Ice Cream Shop. They have a lovely loft apartment with two levels and outdoor sitting. The shop's decor is unique, with spacious soft seating and a stand or sit in the window bar to people watch.
Forget Starbucks, support the local gay coffee shop in Wilton Manors with lower prices, a social atmosphere, and drinks that 'taste like an orgasm in your mouth.' Not our words. Found in the gayest strip mall in the world you cannot miss the rainbow flags
Shoppes of Wilton Manors
The aforementioned gayest strip mall. Not only are Hunters Nightclub and Georgie's Alibi here but you can find the gay-popular restaurants; Tee Jay Thai Sushi + Nick's Pizza, gay clothing at Mix Menswear + Ball Sportswear, and much, much more. A fixture of the local community and an 'Only in South Florida' kind of place.
Gay Spa Fort Lauderdale
What to relax and be pampered for the day? Unleash the 'real' you and show the world how stunning you are? Then what you need is a spa day! Either make use of the gay spa resorts, Cabanas Guesthouse / Grand Resort, or treat yourself at Green Jade Mens Spa a men's spa in Wilton Manors specializing in foot massages, reflexology, men's body scrub, & more. We have also heard great things about Chi Spa, Club Men Barbershop & Spa, and Buck & Beard.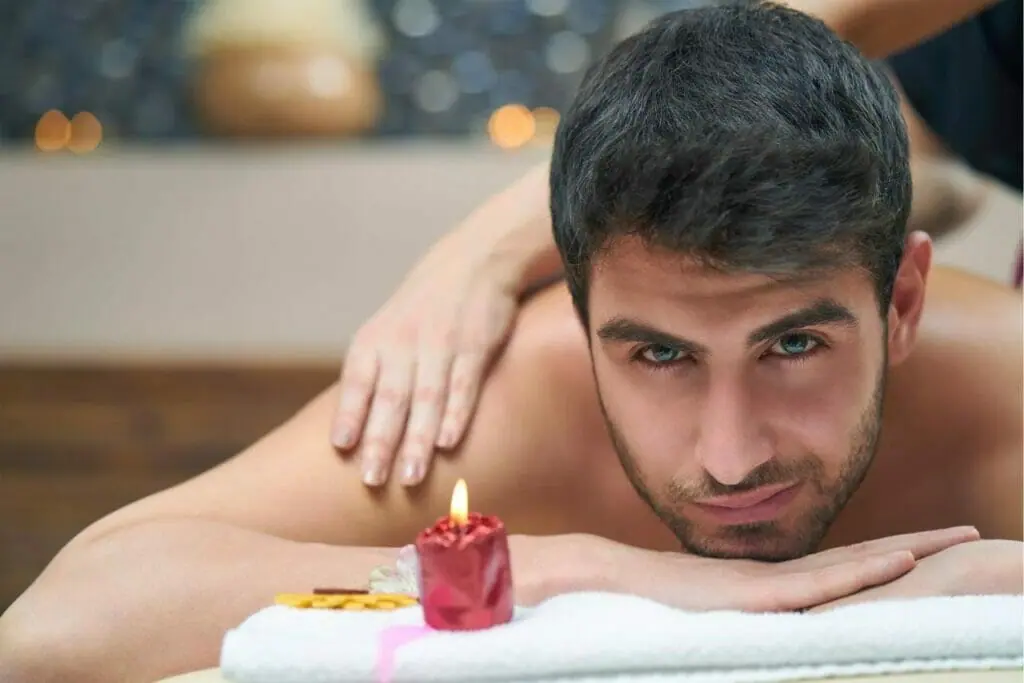 Starting out many years ago as Hamburger Mary's Fort Lauderdale, they have lost the name but still kept the same attitude, idea, and fabulously eclectic mix of gays, straights, and everyone in between. An extensive menu, large portions, and fun staff make this the perfect place for a casual meal.
The most popular gay beach in Florida, this picturesque stretch of sand is found opposite the Ritz-Carlton and is perfect for seeing or being seen. Boys in tight speedos and more six-packs than we could, it gets progressively more heterosexual the further north you go, and quieter to the south if you just want to relax in peace. Not a business but a great place to frequent nonetheless.
Pride Center at Equality Park – A sprawling 5 acres campus in Gay Wilton Manors proves LGBT services for 125,000 people in the community every year with 65 events held on average every month. Request a tour to leave for about their important work, or find an event on their website with everything from flea markets to art showings
The world's first museum to the HIV/AIDS epidemic, found a storefront in Wilton Manors. A must-visit for anyone exploring a side of LGBT history that all too many of the younger generation seem to forget.
Stonewall National Museum & Archives
The largest cultural center of its kind in the county with over 18,000 books and 5,000 items related to the LGBT history in the USA.
Lips Restaurant
Florida's top drag queens take the step in this Vegas-style fun-and-fabulous dinner show with strong cocktails than make the cover charge all worth it! With locations in New York, San Diego, and Atlanta, make sure to reserve in advance because it's not exactly a secret anymore!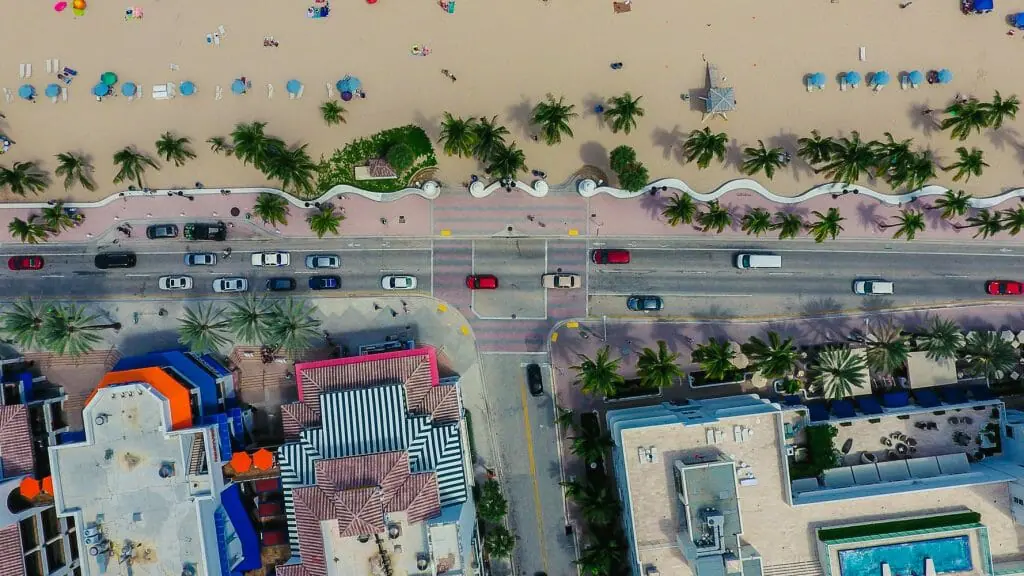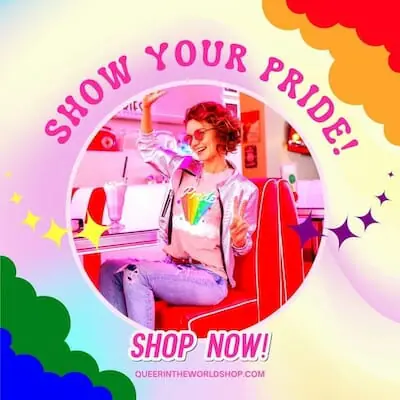 Final Thoughts On Moving To LGBTQ Fort Lauderdale
After learning a little more about Fort Lauderdale, it's expected that you will fall in love with this beautiful city. The excitement of living in a city that offers all the amenities you could ever want, the great outdoors, and a welcoming, inclusive community is unmatched. Fort Lauderdale is an ideal city to call home, and we're sure you will enjoy it here.
Keep in mind that life is what you make it, and wherever you choose to begin your new life in gay Fort Lauderdale, we hope you find the openness and security you deserve. The surest way to discover LGBT Fort Lauderdale is always going to be living in a gay-friendly neighborhood by frequenting local LGBT businesses and events and joining queer community groups and sports teams.
We promise that if you follow these steps, your transition to LGBT Fort Lauderdale will be easier, and you'll rapidly meet like-minded people to build your new chosen family here. And if you are still not sure, we also recommend reading our Gay Fort Lauderdale guide with more specifics on the queer attractions, events, and LGBT fun on offer…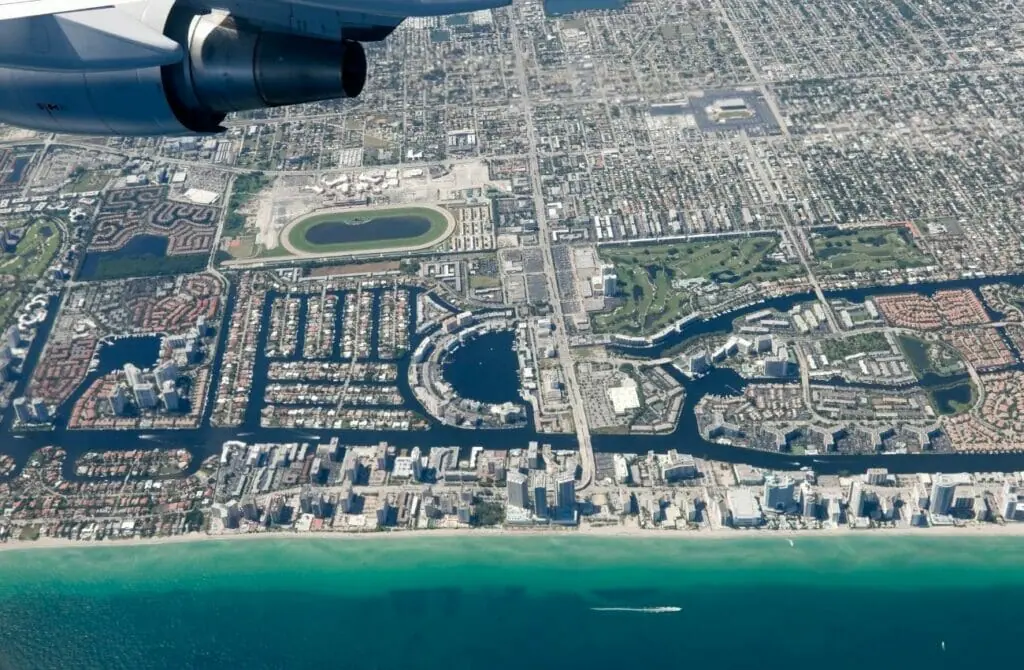 Finding Gay Realtors In Fort Lauderdale Florida
When looking for the ideal realtor, why would you consider someone's sexuality? This may seem strange at first, but there are several reasons why contacting a gay realtor in Fort Lauderdale is a great way to find your dream house.
After all, when it relates to one of life's most important transactions, it's not unreasonable to expect fair, equal, and honest representation from someone who understands the queer community's particular needs and wishes. Furthermore, unfortunately, many people (up to a third of Americans) continue to believe that our community does not deserve protection and dignity in housing, adoption, employment, and other areas of life.
So it's no surprise that LGBT people who use mainstream realtors often describe feelings of discomfort, unnecessary trouble, unenthusiastic representation, or even antagonism or outright contempt. Everyone deserves a pleasant, stress-free home buying or selling experience while being adequately represented, and this is why we feel you should hire a gay realtor to assist you in finding your future home.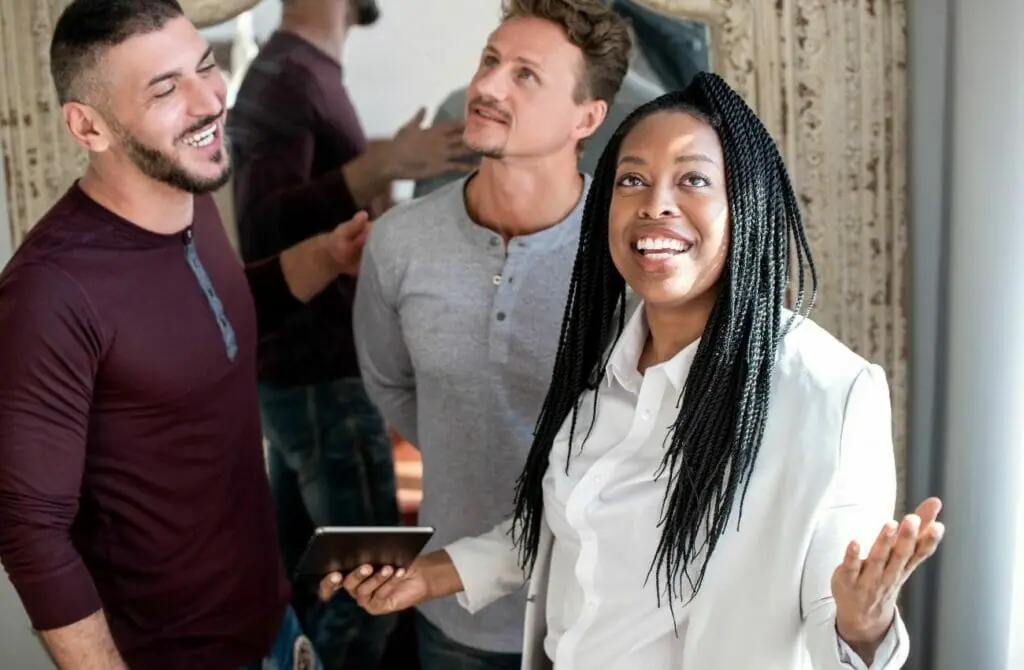 LGBTQ realtors are more likely to be familiar with the diverse communities in their area and know which ones may be best suited to you when looking for a home. That's not to say a heterosexual realtor isn't capable, but they've probably never had to address many of the issues LGBT people face. Rather than just being concerned with how bustling, fashionable, or up-and-coming a neighborhood is (or what it may appear like), gay realtors conduct extensive research into the neighborhoods in which they sell homes to ensure that clients are safe.
It used to be difficult to locate professional LGBT-friendly real estate agents in Fort Lauderdale, and it was virtually impossible to find one if you were relocating here from out of state and didn't have access to a local referral. You no longer have to search for a realtor without knowing whether or not they are accepting of others because you can use a list of gay, lesbian, and gay-friendly agents in Fort Lauderdale to do all of your homework for you.
Simply go to the page, and you'll be presented with a free list of gay, lesbian, and gay-friendly agents who can help you with your relocation as well as other useful information like LGBT+friendly schools, shopping, storage firms, tradesmen, and more. Read the biographies of LGBT real estate agents, then choose the one who is right for you. It's critical that you find someone who will be by your side and support you and your family during one of life's most exciting occasions.
Even better, there is no hidden motive, cost, or obligation whatsoever!