Movies are one of our favorite weekend activities, especially once the cooler weather starts drawing in. There's nothing better than snuggling up on the couch with some popcorn and a glass of wine to enjoy a good romantic movie.
But when all of the romantic movies out there are heterosexual couples, it can be a bit of a mood killer. Where are all the lesbian love movies out there? And by lesbian love movie, we mean more than just a token kiss or a bit of experimentation!
Luckily, there are some great lesbian love movies to discover, ones that will enrich your movie nights for a while to come. From tender young love in Blue Is the Warmest Colour to mature coming-of-age in Desert Hearts, enjoy this great range of films that represent lesbian love in all its rich and varied forms
No more tokenism, get started with these lesbian love movies now.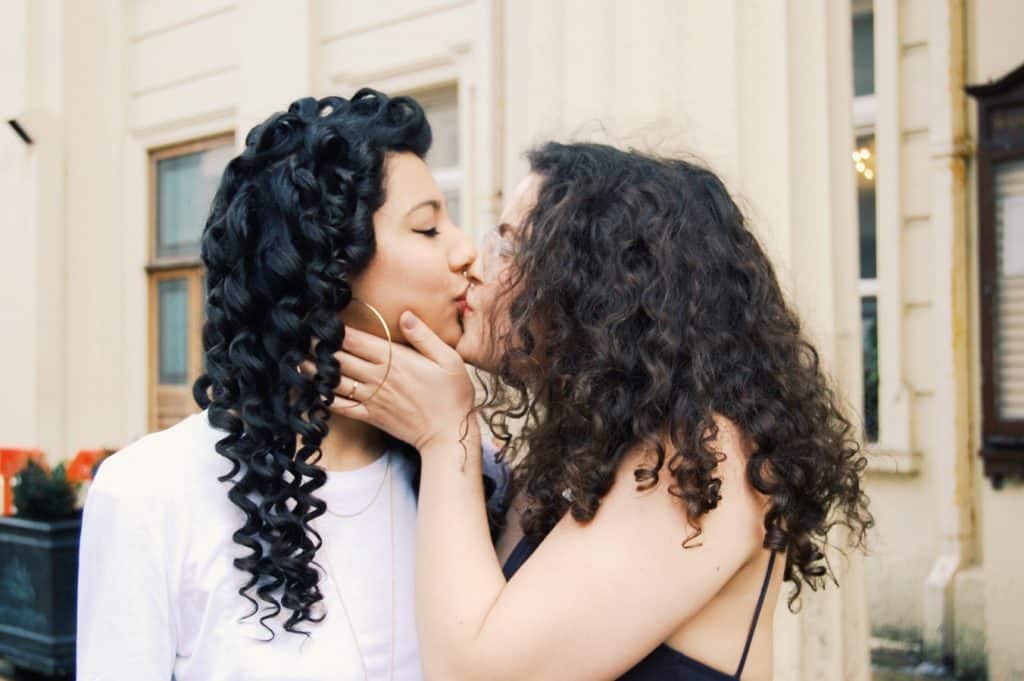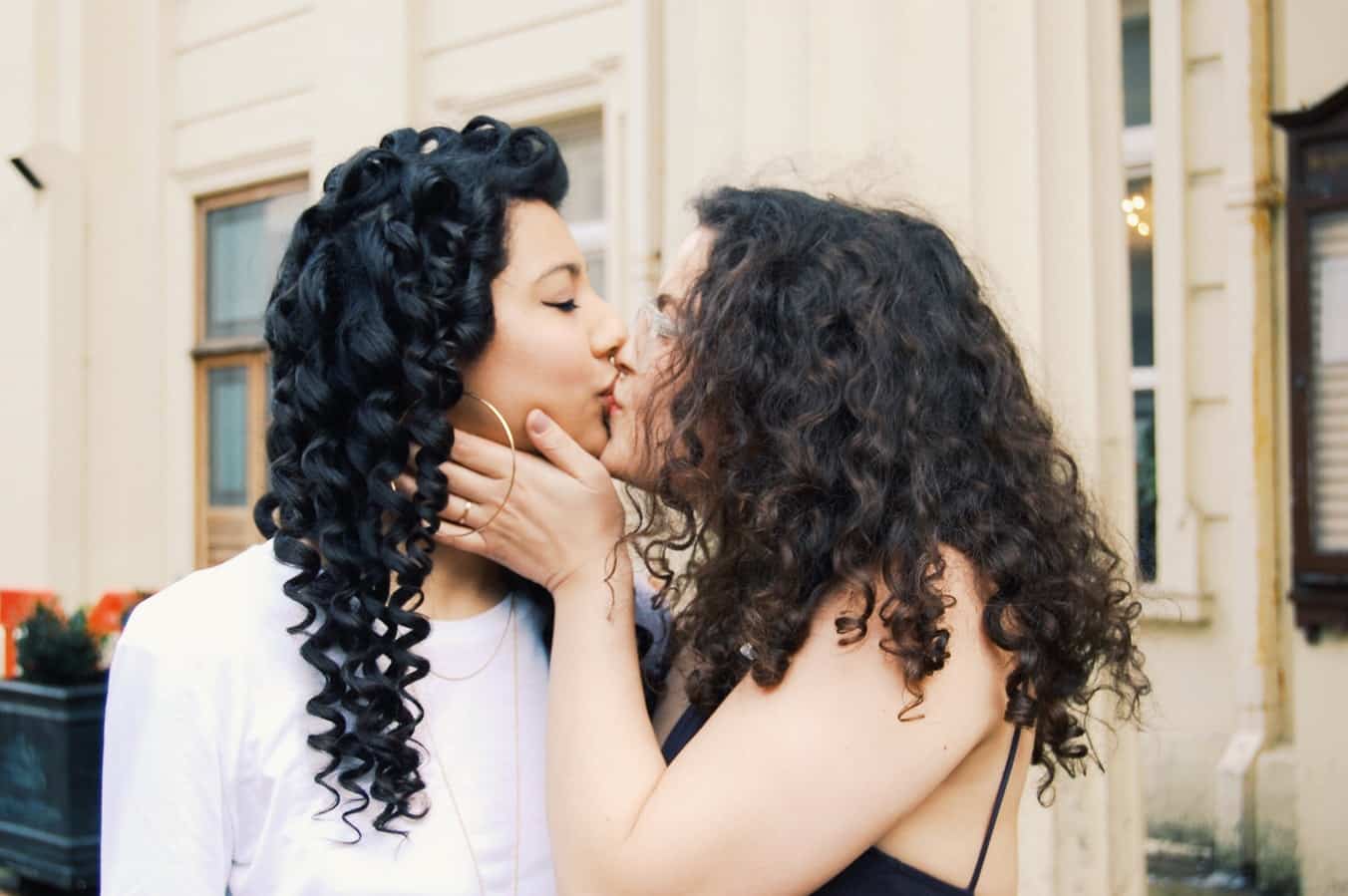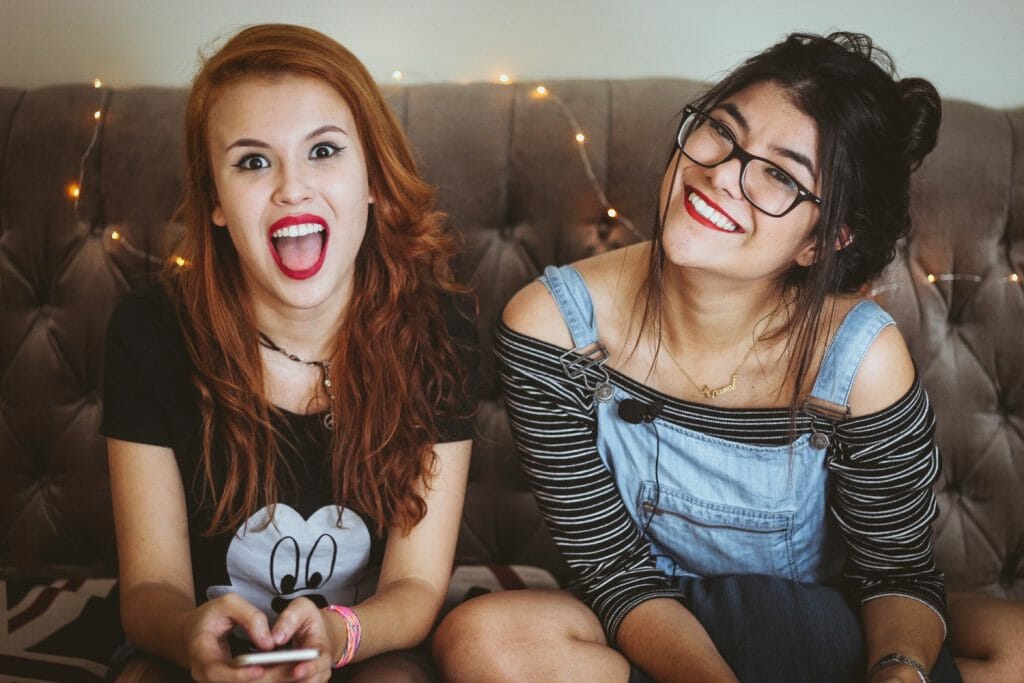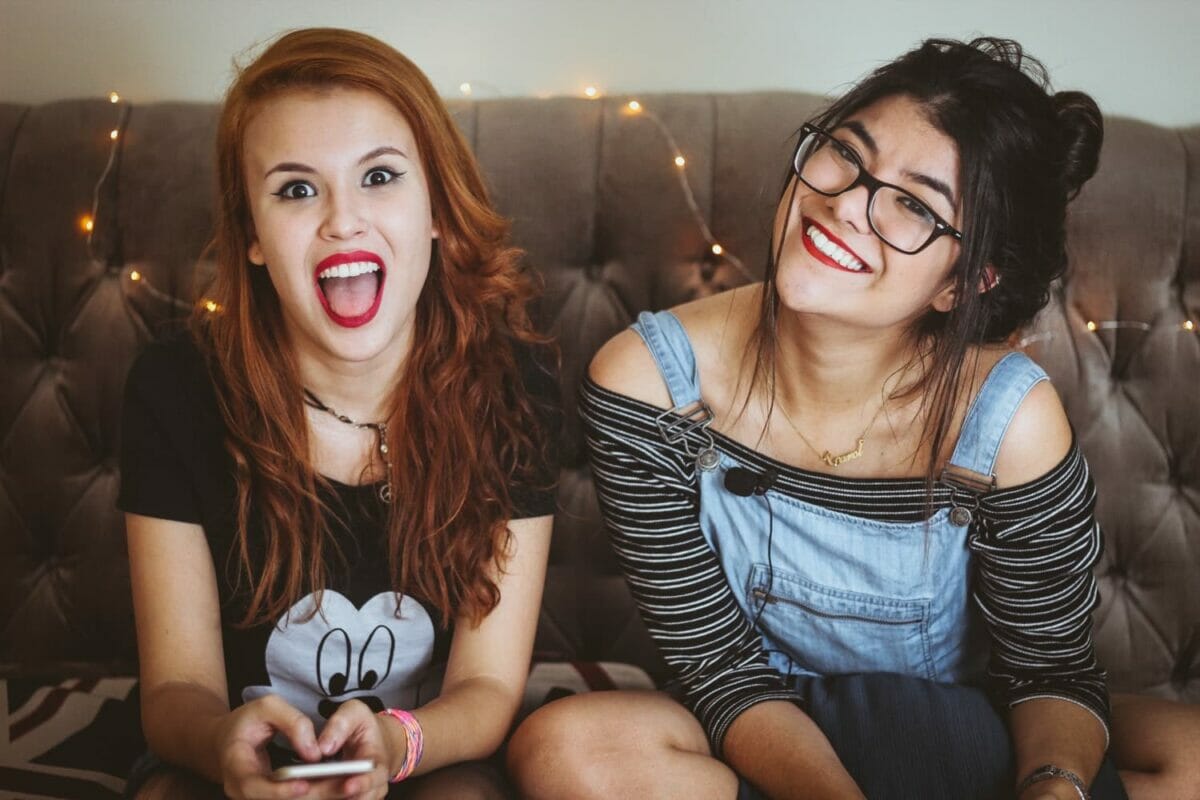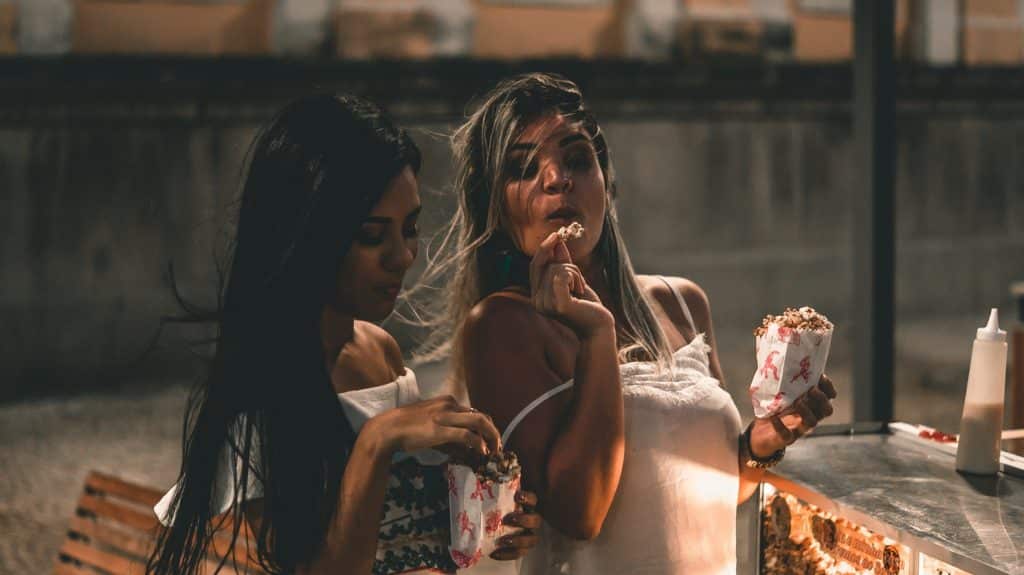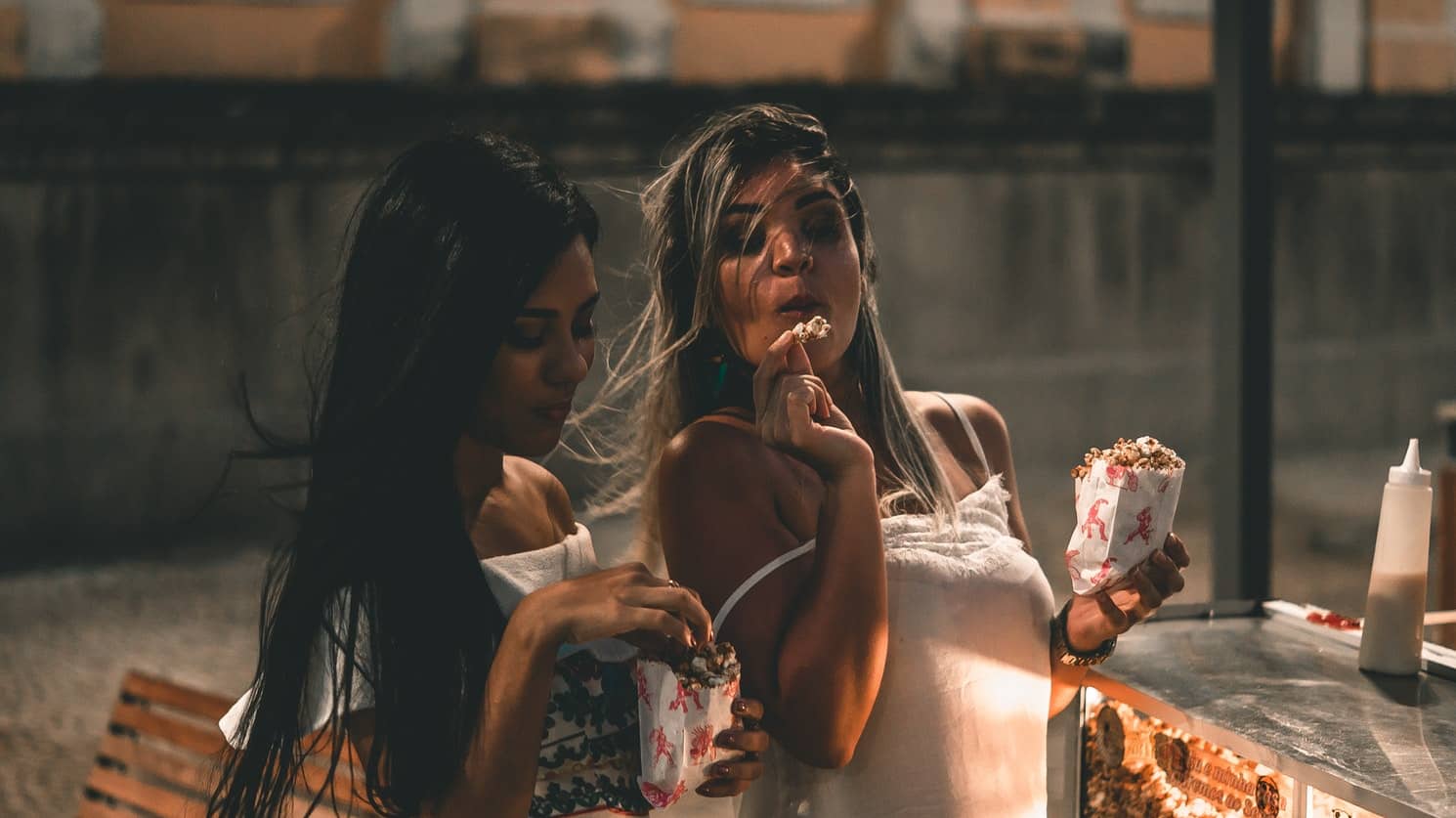 The Best Lesbian Love Movies You Need To Watch Now! 🎥
Absolutely top of our list of lesbian love movies is this Swedish romance that somehow manages to tell a well-worn story in a completely fresh and original way. Yes, we've all seen films where two people embark on an affair they never expected, but this story of the attraction and love between two stepsisters-to-be is sexy, realistic and wonderfully acted.
When two women, one engaged to a man, find themselves thrown together after their parents' engagement party they are surprised by their chemistry and connection. As it develops into something stronger and deeper, the question emerges: what will win out, who they thought they were or who they are?
Add in an awesome soundtrack and some stark and stunning Swedish landscapes and you've got a movie you'll be watching more than once. Watch it now!
No list of lesbian love movies would be complete without this French winner of the Palme d'Or. We know it might be a bit cliché, but we defy you not to well up (if not out-and-out bawl) during at least one part of this tender and truthful love story between introverted Adèle and free spirit Emma in Lille, spanning several years.
The film caused controversy for its graphic and long sex scenes, but that's definitely not all there is to it. In fact, it perfectly captures the arc of first love, from crazed longing to a strengthening bond to growing apart. It pulls no punches in reminding you that often love won't last forever and is completely involving. Watch it now!
This sensual film is rich with the layers of the past; the markers have worked hard to show the style and aesthetics of the time. It's a period piece set in 1950s but the emotions depicted transcend time. We all know what it's like to love with the longing that Cate Blanchett's and Rooney Mara's characters do in Carol, even when we are not constrained by society the way they were.
When a shy shopgirl meets a rich, married sophisticate they are instantly, and perhaps surprisingly, attracted. But of course, this was not a time when two women could be together, so their burgeoning love has to hide and they struggle to find a path.
The acting is incredible as Blanchett and Mara exercise restraint in showing how the love between the characters grows. Definitely, one to watch if you enjoy a period drama as well as some lesbian love! Watch it now!
Summertime, or La Belle Saison in the original French, can be your intellectual addition to your list of lesbian love movies. Not only does it tell you about the women's lib movement in 1970s France, it also tells a beautiful and tragic love story between two young women who have to overcome family and community prejudice.
The two actresses have a natural chemistry that carries the plot and makes you totally invested in their relationship as it struggles to survive outside pressures. When Delphine arrives in Paris from rural France she meets Carole and the two tentatively begin a relationship. Its sun-drenched romance and passion make it a secret gem in any film collection. Watch it now!
This film has more young girls falling in love in summer, although this time with some seriously dark undertones. Although it might not seem like the obvious choice for a romantic movie night, the tender and passionate love story between the two bored teenagers in a long, hot summer holiday.
Working class Mona and middle-class Tamsin meet by chance near their homes in Yorkshire and spend more and more time together, eventually beginning a relationship that takes in eternal oaths at rivers and evokes the confusion of being a teenager. Although it might not be perfect, it perfectly conveys a mood and you can't help but be immersed in their story. Watch it now!
While it's easy with 80s movies to spend most of the time gawping at the fashions going "I can't believe people used to wear that!", it's important to remember that this wild and romantic film was incredibly ground-breaking at the time it was released. Not only did it depict a same-sex relationship, in itself pretty unusual, but it depicted a female same-sex relationship with no tragic end or man in the triangle.
We've come a long way, really. Despite this, the movie never feels out of date. It's pure love story with some stellar acting and incredible wild-West scenery. Against this backdrop, a constrained professor falls for a bold and impulsive artist who starts to pull her out of her shell and helps her live again.
Classics are classics for a reason, and this is no exception. Watch it now!
What better addition a list of lesbian love movies than one set in one of the most romantic cities in the world, Rome. Set over the course of one night in a hotel room in Rome, the film shows the development of a connection between Alba and Natasha. It's intimate, it's passionate and it's also pretty darn erotic.
It's a powerful and intense portrayal of how love can surprise us at the unlikeliest of times and in the most unexpected of places. The journey through the night brings them to a sense of freedom within their secret tryst. Expect to still be thinking about it long afterwards. Watch it now!
OK, strictly speaking this film is not about the lesbian love story as much as the relationship between a 16-year old girl and her independent aunt in Chicago, but we thought it was worth including on the list just to give you a cool and alternative suggestion for movie night. Something that no one's heard of but everyone will like.
Plus, amidst the rich and well-developed characters there is a hint of a coming-of-age love story between Cyd and cute Katie, whose sexual relationship is treated in a refreshingly understated and matter-of-fact way. The female characters are strong and realistic, leading to empathetic depictions of the relationships between women, sexual or not. Watch it now!
This is one of those rarest of unicorns, a light hearted lesbian rom com. Sweet, kind and completely free of bad intentions, it's the perfect feel-good movie for a cosy film night. Rachel locks eyes with Luce as she walks down the aisle on her wedding day, but as the two keep getting thrown together they can't deny their attraction.
It's got every rom com trope in the book but, quite frankly, we love that. Why should heterosexual couples be the only ones who get to almost-kiss in the rain? There's a great cast as well, and plenty of fun! Watch it now!
This is a super-cute mid-90s film set in New York that has all of the best teen movie features – an uncool kid who's actually fun and alternative starting a romance with popular, pretty kid – except this time with two girls falling in love. We love the bright, 90s color palette and aesthetics and the acting is authentic and honest.
It's a great portrayal of first love and all the excitement and problems that come with it. Randy and Evie introduce each other to music and books, navigate each other's families and write about their first kiss in diaries. It's classic teenage stuff, but also highlights the importance of acceptance – of yourself and from those close to you. Watch it now!
Not every lesbian love movie has to be deadly serious and on this list, you've got a great range to choose from to suit every night in on the sofa, from quirky to heartbreaking to passionate and more! 
Further Things To Consider Before Any Gay Trip
Now you're all set and prepared to explore our big queer world, why not sort out everything else out all in one go? If necessary for your travel plans make sure you have brought proper travel insurance, protected your privacy by getting a secure VPN, compared all the top hotel booking sites to find just what you're after, reserved an unbeatable rental car price and - of course - booked the best flight deals!
Or maybe just forget it all and go for a last minute cruise or effortless tour instead?
Many gay travelers (including us) indulge in worldwide airport lounge access and pre-arrange airport transfers to take the stress out of travel. Naturally, we would never leave home without a more mainstream travel guide since we couldn't possibly cover everything here!
Just add an adventurous attitude and plenty of smiles - they go a long way - and that about covers it all! Now go out, find your global rainbow family and don't forget to share your best gay stories with us on Facebook, Twitter, and Instagram...We'd love to hear from you!