Well hello, darlings! Looking for a fabulous destination for your next European adventure? Look no further than Gay Lille – the jewel of northern France!
This charming city boasts a vibrant and diverse LGBTQ+ community that has made it a hot spot for gay travelers. Whether you're a party animal, a culture vulture, or a foodie, Lille has something to offer everyone.
When it comes to gay life, Lille has a lively scene that's centered around the charming Old Town. Here, you'll find a number of gay bars, clubs, and restaurants that cater to the LGBTQ+ community. The scene is small but mighty, and the locals are always friendly and welcoming to visitors.
In addition to its nightlife, Lille is also known for its stunning architecture, world-class museums, and vibrant cultural scene. The city boasts a number of unique attractions, including the stunning Palais des Beaux-Arts, the historic Citadel, and the charming Wazemmes Market.
But that's not all – Lille also has a rich and fascinating gay history that's worth exploring. The city has been a hub for LGBTQ+ culture and activism for decades, with a vibrant community that has fought for equality and acceptance. France as a country has a long history of supporting LGBTQ+ rights, with homosexuality being decriminalized in 1791 and same-sex marriage being legalized in 2013.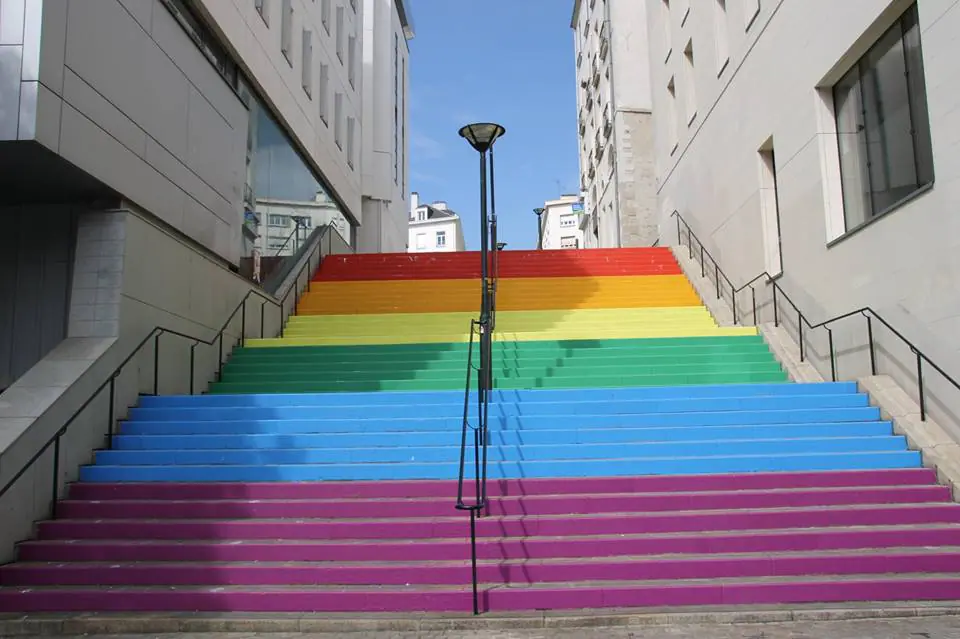 From its pioneering gay rights movement to its vibrant gay pride celebrations, Lille has a rich and inspiring LGBTQ+ history that's sure to capture your heart and a populace that is diverse and progressive and sure to greet you with open arms.
We really aren't kidding. Ask anyone in the know and they will inform you that Lille is generally known for being a sociable and welcoming city, particularly in comparison to some of the larger cities in France such as Paris, Lyon, Marseille and Nice. The locals, known as Lillois, are warm, outgoing, and helpful to visitors and many visitors to Lille comment on the friendliness of the locals.
The city certainly has more of a "small-town" feel than other major French cities, which we attribute in part to Lille's location near the border with Belgium, as well as its historical ties to the Low Countries.
So what are you waiting for, sweeties? Pack your bags and head to Gay Lille for the ultimate European adventure!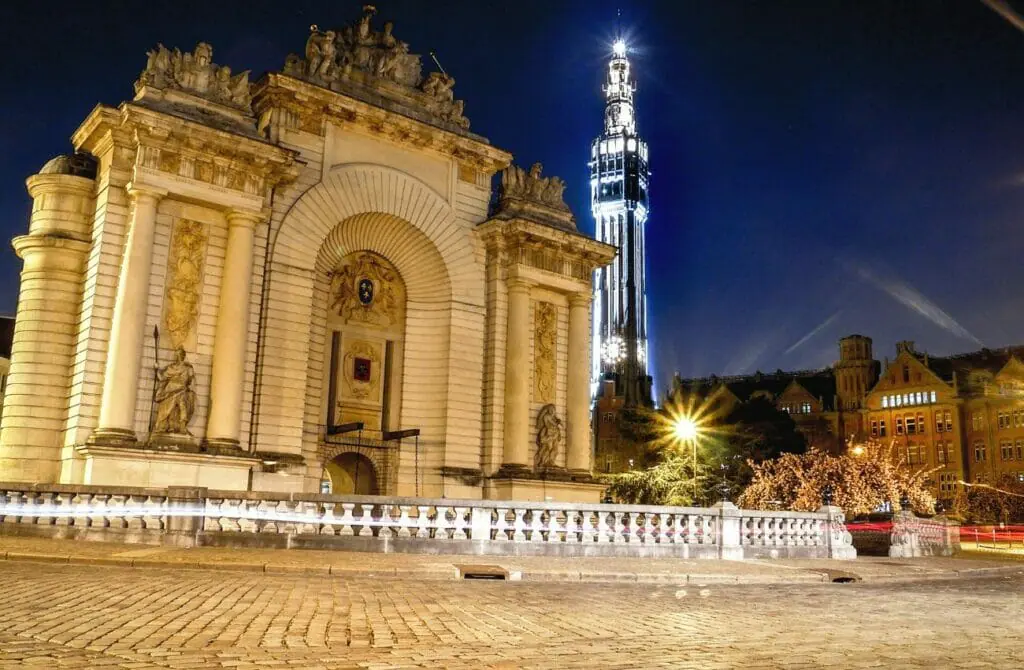 Top Attractions in Lille
Bonjour mes amis, and welcome to Gay Lille, the city that has it all, from stunning architecture to world-renowned museums and art galleries! But let's not forget about its unique charm that's sure to make you fall in love with this quaint French city.
One of the best ways to experience Lille is by exploring its breathtaking landmarks and attractions. The city is a feast for the eyes, with stunning Gothic and Flemish architecture that will transport you back in time. From the iconic Grand Place to the awe-inspiring Old Stock Exchange, Lille has no shortage of impressive monuments that will leave you breathless.
But that's not all – Lille is also home to a number of world-class museums and art galleries. The Palais des Beaux-Arts is a must-visit, with an impressive collection of artwork from the likes of Rubens, Delacroix, and Monet. Meanwhile, the Museum of Modern Art is a treasure trove of contemporary masterpieces, with works from artists such as Picasso and Matisse.
Of course, we can't forget about the local cuisine, which is a highlight of any trip to Lille. From the iconic moules-frites to the hearty carbonnade flamande, Lille is a foodie's paradise. Be sure to check out the bustling Wazemmes Market for a taste of local life and the freshest ingredients.
But what truly sets Lille apart is its vibrant cultural scene, with a packed calendar of festivals, concerts, and shows. From the colorful Gay Pride celebrations to the awe-inspiring Lille 3000 Festival, there's always something happening in this lively city.
So, whether you're an out-and-proud queer or simply looking for a city with a unique and compelling charm, Gay Lille has something for everyone. Come and explore this enchanting French gem for yourself!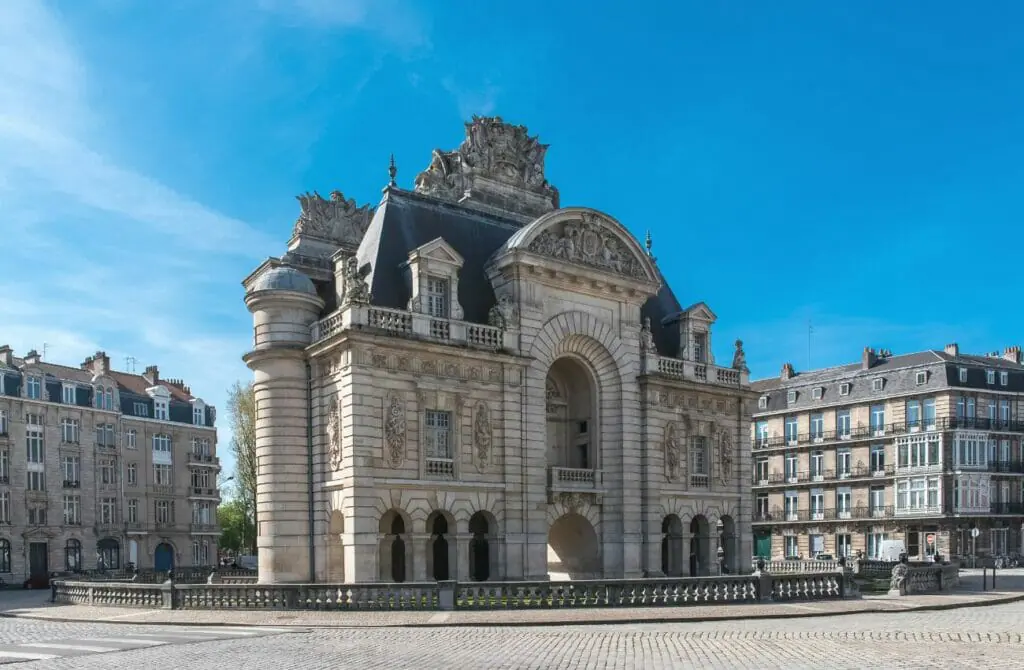 Louvre-Lens Museum
The museum is located in the historic city of Lens, and it is considered one of the most important cultural institutions in the region.
One of the main reasons for the museum's popularity is its impressive collection of art. The Louvre-Lens Museum is a branch of the famous Louvre Museum in Paris, and it features a selection of masterpieces from the Louvre's collection.
Visitors can admire works from famous artists such as Monet, Rembrandt, and Vermeer, as well as ancient artifacts from Egypt, Greece, and Rome. The museum also has a special exhibition gallery dedicated to showcasing contemporary art.
Another reason for the museum's popularity is its modern architecture. The museum was designed by the Japanese architect, SANAA, and it features a unique and innovative design. The building is made of glass and steel, and it is surrounded by a large park. The architecture creates a harmonious relationship between the building and its natural surroundings.
Saint Maurice Catholic Church at Lille
The Saint Maurice Catholic Church was built in the 12th century and is one of the oldest and most important religious buildings in Lille. The church is an excellent example of Gothic architecture and features impressive stone carvings, frescoes, and stained glass windows that attract visitors from all over the world.
The church also boasts a magnificent organ that is considered to be one of the most beautiful in the region.
Another reason for the church's popularity is its cultural and religious significance. The church is dedicated to Saint Maurice, a Christian martyr, and has been an important religious site for centuries. It has played a significant role in the religious and cultural life of the city and is considered an important pilgrimage site. The church also holds a relic of Saint Maurice, which is a draw for many visitors.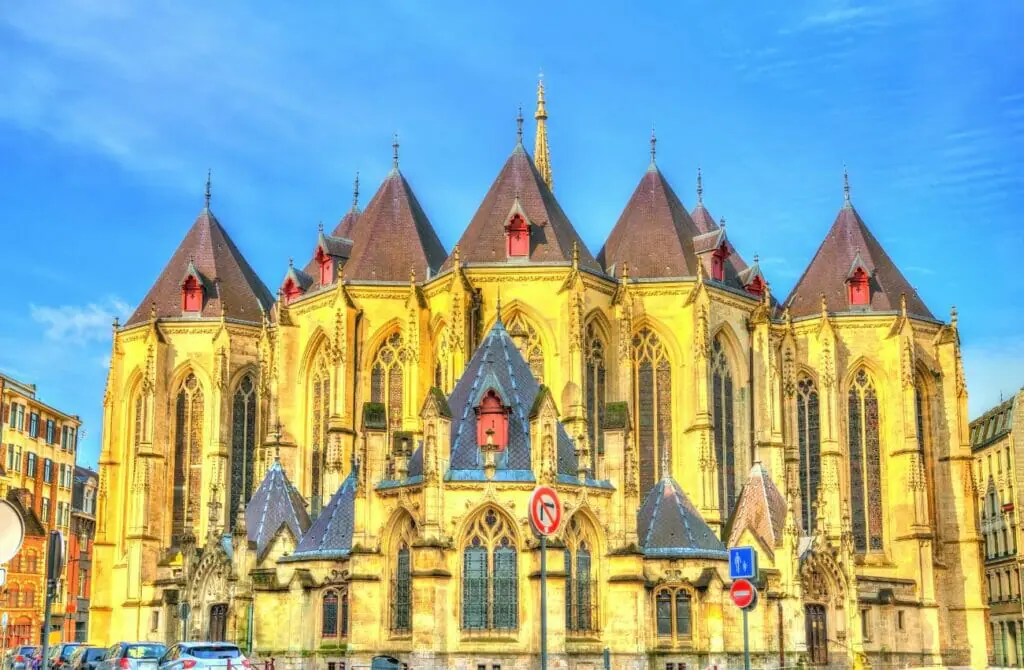 Comtesse Hospice Museum
The Hospice Comtesse Museum, also known as the Hospice Comtesse or the Hospice Gantois, is a popular tourist attraction located in Lille, France. The museum is housed in a beautiful medieval building that dates back to the 14th century and is known for its historical significance and architectural beauty.
The Hospice was built in the 14th century as a hospital for the poor and the needy, and it played an important role in the history of Lille. The Hospice was also used as a prison during the French Revolution, and later as a school and a hospital. The building has been preserved in its original state and it offers a glimpse into the everyday life of people during the medieval period.
The museum has a collection of artifacts, paintings, and sculptures that provide visitors with a deeper understanding of the history of the city and the region. The museum also offers guided tours and interactive exhibitions that provide visitors with a more immersive experience.
Charles de Gaulle Museum
The house is the birthplace of Charles de Gaulle, one of the most important figures in French history and a key leader during World War II and the establishment of the Fifth Republic.
One of the main reasons for the house's popularity as a tourist site is its historical significance. The house is a tangible reminder of the life and legacy of Charles de Gaulle, who played a crucial role in shaping modern France. Visitors can learn about the life and times of the famous leader and gain insight into the political and social context of the time.
The house is a typical example of the architecture of the late 19th century and has been preserved in its original state. The house is decorated with period furniture and personal items belonging to Charles de Gaulle and his family, providing visitors with a glimpse into the everyday life of the famous leader.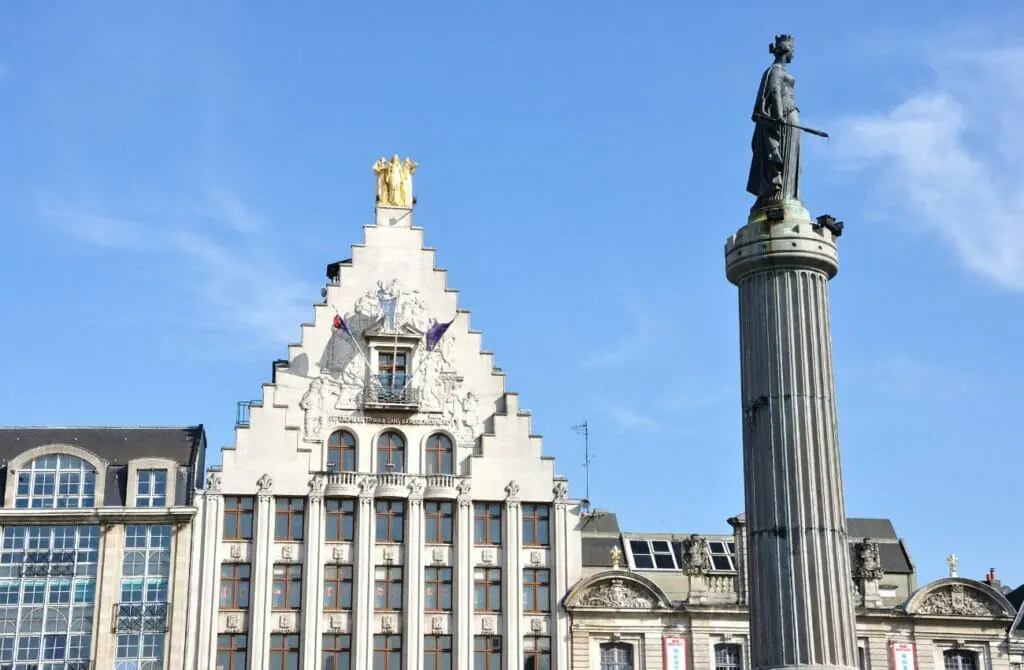 Cathedral of Our Lady of the Treille
the cathedral's popularity is its historical significance. The cathedral is dedicated to Our Lady of the Treille, a statue of the Virgin Mary that is considered one of the most important religious relics in the region. The statue was brought to Lille from Rome in the 19th century, and it has been an important pilgrimage site for Catholics ever since.
The Cathedral also houses a number of works of art and sculptures, including statues, frescoes, and paintings, that are of great historical and cultural significance. Visitors can admire the beautiful artwork, and learn about the history of the Cathedral and the artworks through guided tours and informational brochures.
Palace of Fine Arts
The palace has a collection of over 30,000 works of art that spans from the ancient world to the present day. The collection includes works by famous European artists such as Rubens, Goya, and Monet, as well as a significant collection of works by Northern European painters like David Teniers, Jan Brueghel and Jordaens.
Another reason for the palace's popularity is its beautiful architecture. The palace was built in the late 19th century and it is considered one of the most impressive examples of Beaux-Arts architecture in the city. The palace features a grand entrance, a large central courtyard, and a beautiful glass roof that floods the galleries with natural light. The palace also has a beautiful garden that is a perfect place to relax and admire the building's architecture.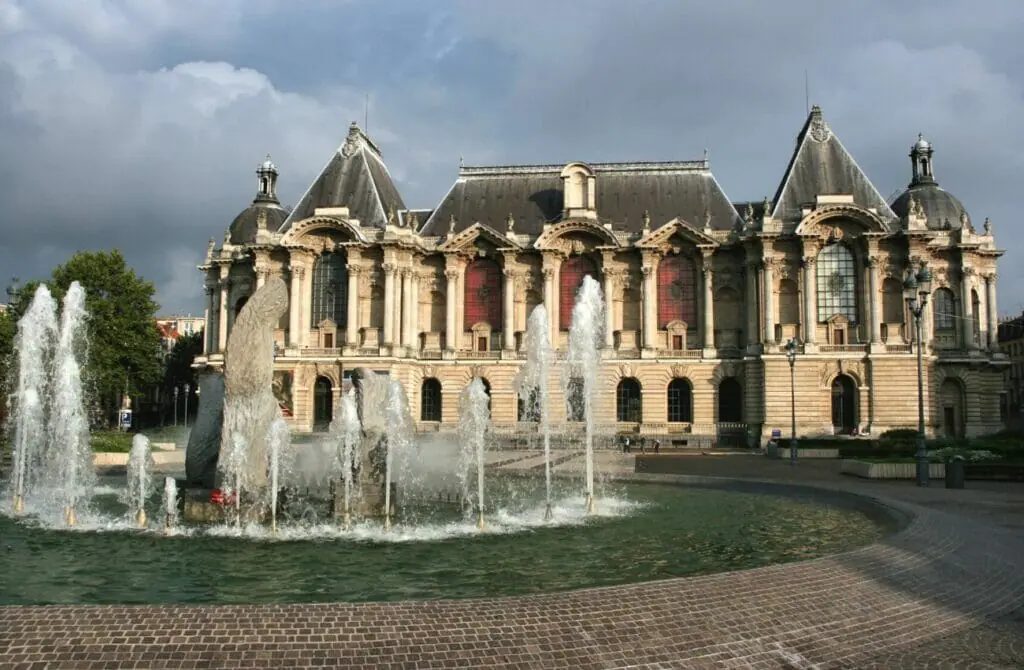 Lille Métropole Museum of Modern Art, Contemporary Art and Outsider Art
The Lille Métropole Museum of Modern, Contemporary and Outsider Art (LaM) is known for its extensive collection of artworks, its modern architecture and its unique approach to displaying art.
The LaM has a collection of over 20,000 works of art that spans from the late 19th century to the present day. The collection includes works by famous modern artists such as Pablo Picasso, Salvador Dali, Georges Braque, and many more. The museum also has a collection of outsider art, which is a term used to describe art created by artists who are outside the mainstream art world, often self-taught or non-academically trained. This collection provides visitors with a unique and diverse perspective on art.
General de Gaulle Square
The square is named after Charles de Gaulle, the former president of France and leader of the Free French forces during World War II. The square has a statue of Charles de Gaulle in the center, which was erected in 1986 to commemorate his role in the history of France. The square also has several historic buildings surrounding it, such as the Grand Place and the Lille Opera, which provide visitors with a glimpse into the city's rich cultural heritage.
Another reason for the square's popularity is its beautiful architecture. Some of the most impressive examples of architecture surround the square in the city, including the Grand Place, the Lille Opera, and the Hotel de Ville. The square is also a perfect place to relax and admire the city's architecture, as it has several benches, fountains, and sculptures.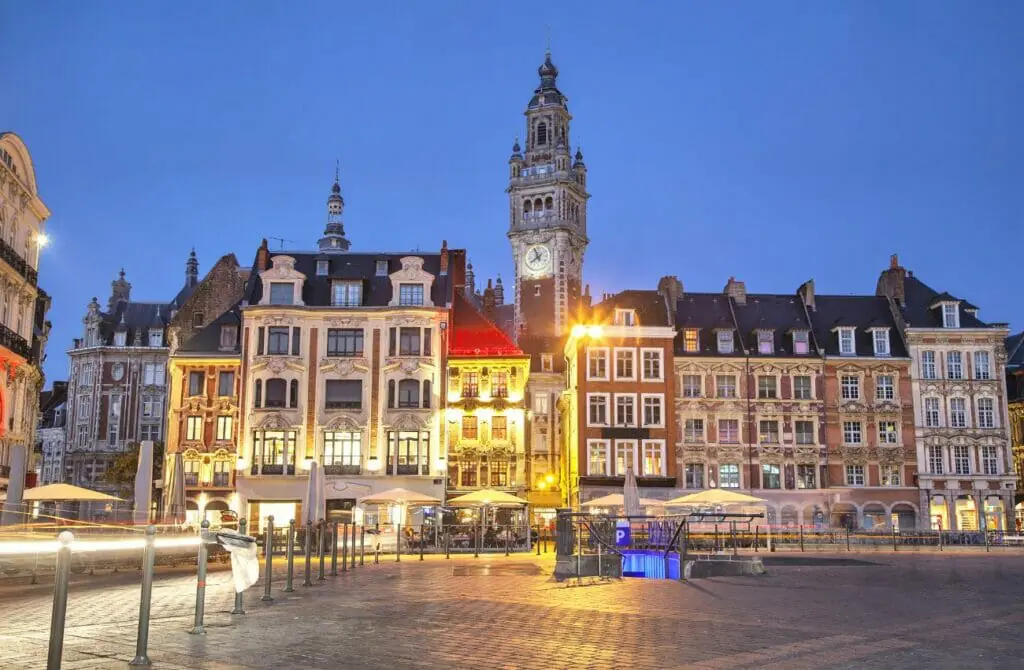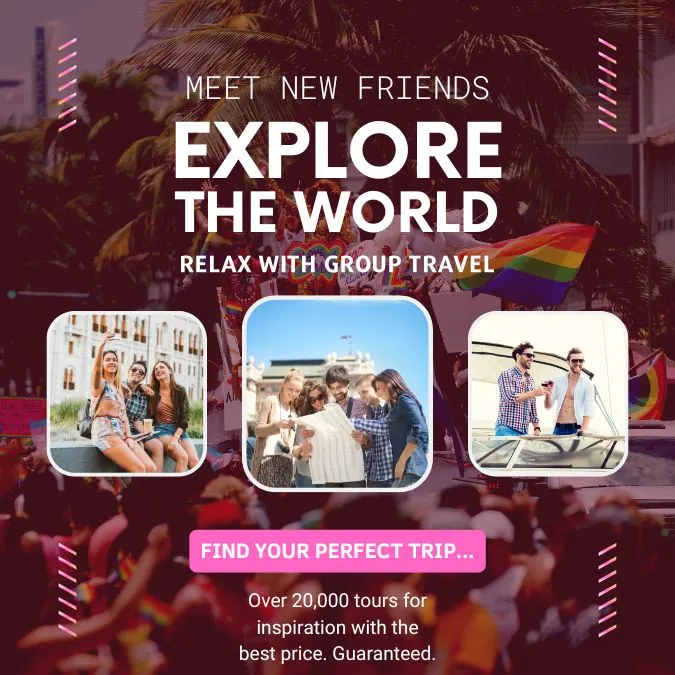 A vibrant and inclusive LGBTQ+ center in the heart of Lille. This center provides a safe and welcoming space for members of the LGBTQ+ community and their allies to come together, share experiences, and support one another. It's a great place to connect with locals and learn more about the LGBTQ+ culture in Lille and beyond.
The center offers a range of resources, including information about LGBTQ+ friendly businesses and services, support groups, and advocacy initiatives. They also host a variety of events and programs throughout the year, including everything from art exhibitions to workshops to film screenings. Attending one of these events can be a great way to meet new people, learn more about the LGBTQ+ community, and make connections that will enrich your experience in Lille.
Overall, J'en Suis J'y Reste is a vital resource for LGBTQ+ travelers to Lille, and a great way to get involved with the local community during your visit. Whether you're looking to connect with other members of the community or just learn more about LGBTQ+ culture in the city, this center is a must-visit.
If you're looking for a Pride celebration that's bursting with energy and fun, then Lille Pride is not to be missed. Taking place in the heart of Lille every year in early June, this vibrant celebration is a time when the city comes together to celebrate diversity and inclusivity.
Lille Pride began in 1996 as a small march through the city, but has since grown to become a major event that attracts thousands of visitors from all over the world. Today, Lille Pride is a colorful and festive celebration of the LGBTQ+ community, featuring lively parades, street parties, and plenty of music and dancing. Whether you're part of the LGBTQ+ community or simply an ally, Lille Pride is an opportunity to show your support, showcase your favorite gay pride t-shirt and have a great time.
With a fantastic atmosphere and a welcoming spirit, Lille Pride is a must-attend event for anyone looking to experience the unique and compelling culture of this enchanting French city. The parade winds through the heart of Lille, past some of its most iconic landmarks, and is always a highlight of the event. So, pack your rainbow flags and prepare to join in the festivities – you won't want to miss this unforgettable celebration of love and diversity.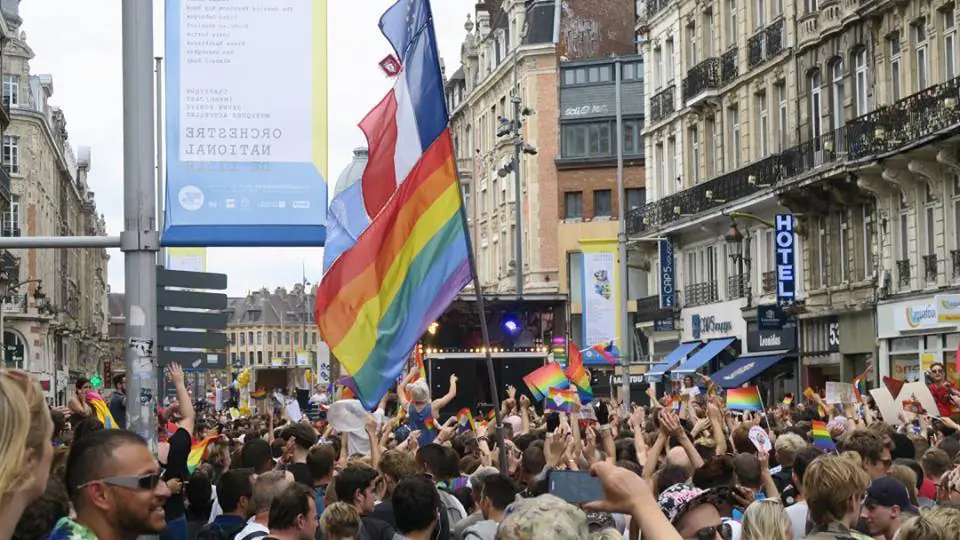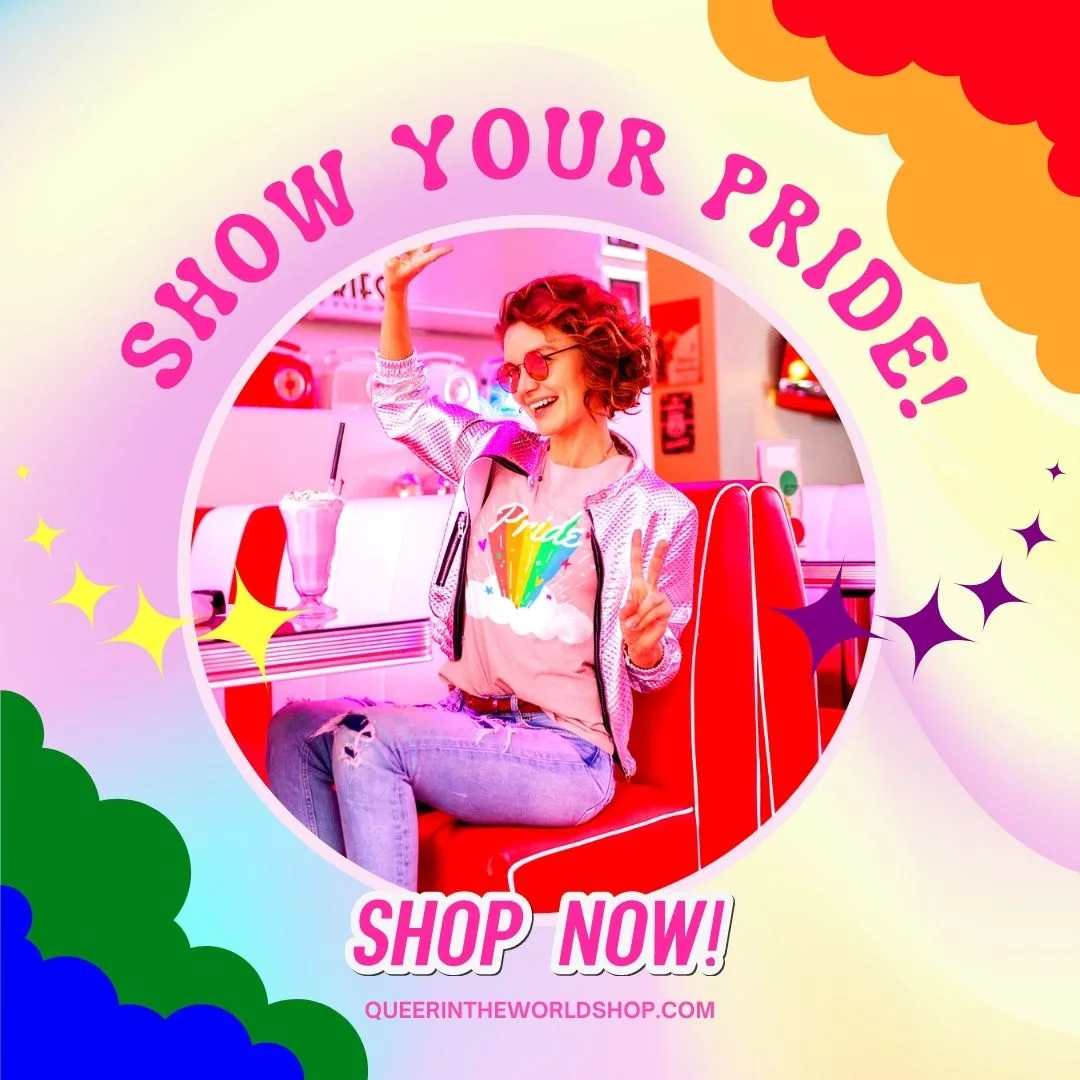 Gay-Friendly & Gay Hotels in Lille
Welcome to the dazzling city of Lille – a haven for LGBTQ+ travelers, where the warm hospitality and vibrant culture will make you feel right at home. In Lille, being gay-friendly is not just a label – it's a way of life. That's why all the hotels and hostels in this city are welcoming and open to guests of every orientation.
But what sets the hotels in Lille apart is the exceptional quality of service and the unique atmosphere that has made them popular among gay travelers. From chic boutique hotels to luxurious resorts, Lille has something to offer for every type of traveler. Some of these hotels have gone the extra mile in promoting LGBTQ+ rights and creating a welcoming environment for everyone.
So, why not stay at a hotel where you can be yourself and feel accepted? Check out our list of recommended hotels and experience the magic of Lille firsthand. The city is brimming with history, art, and culture, and there's no better way to explore it than by staying at one of its finest gay-friendly hotels. Get ready to be swept off your feet and make unforgettable memories in this welcoming and enchanting city.
Needless to say, there are also hundreds more hotel and hostel options in Lille if none of these suit your desired budget, facilities or area – but these are the best hotels according to other gay travelers and us. Whatever your needs are, Lille has you covered.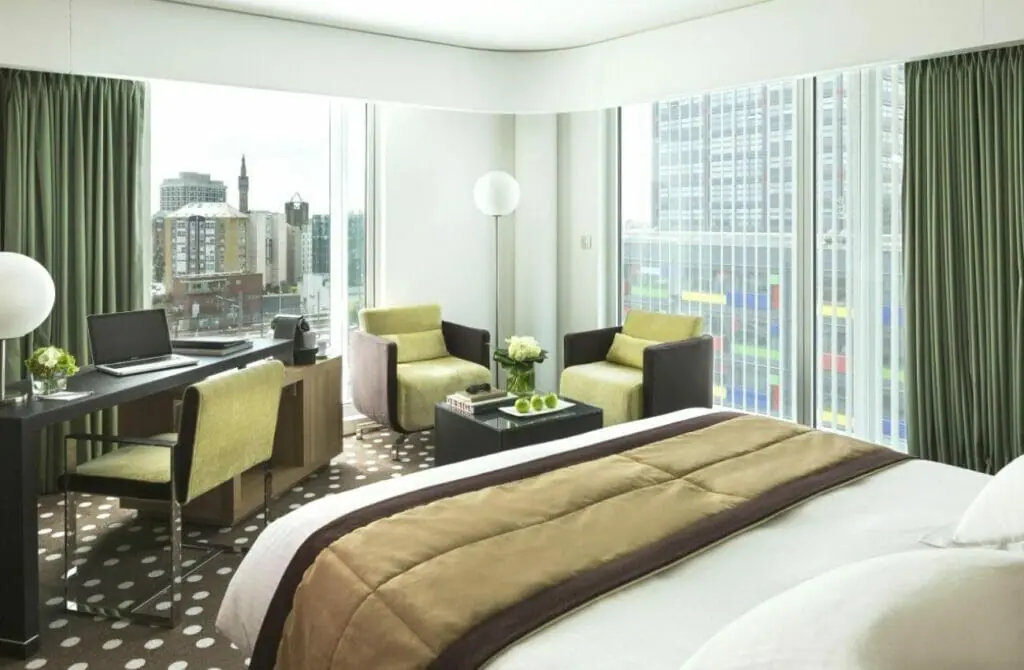 Suede, leather, and glass walls, huge mirrors and a king-size bed. Wellness center and culinary retreat. emotions at the theater and thrills at the casino. The Hôtel Barrière Lille showcases your demands for leisure, artistic exploration, and entertainment and is only a 10-minute stroll from the Grand'Place.
Hôtel l'Arbre Voyageur Lille ☆☆☆☆☆
This hotel is located in a unique location at the intersection of Lille. A pleasant hotel with a thoughtful design that emphasizes features, patterns, and bright colors. Imagine having cafe-quality breakfast, perspective-bending paintings surrounding your bed, and luxury car furniture used as makeshift chairs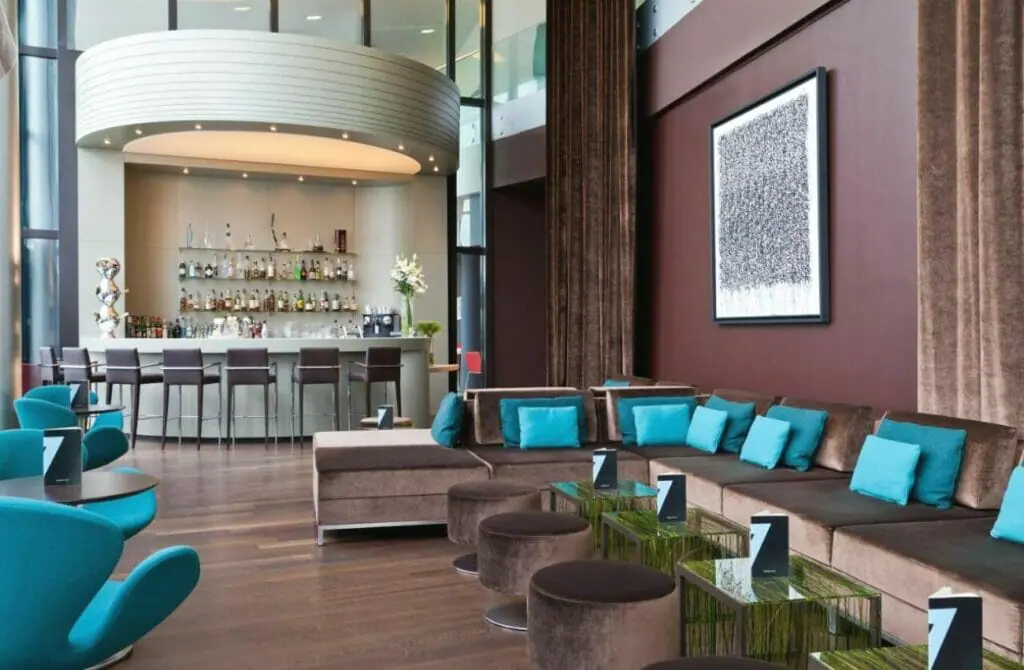 Hôtel Mercure Lille Centre Grand-Place ☆☆☆☆
One of Lille's greatest contemporary hotels, this place is a temple to art and French culture. luminous spaces with musk and spice scents, accessed from a minimalist lobby by a cloud-swept stairway. We have seen nothing like the surprises and design thrills found in each area of this hotel. We can't emphasize enough how special and lovely this hotel is. With a few extra facilities in addition to every amenity imaginable!
Hotel Mercure Lille Centre Vieux Lille ☆☆☆☆
The most opulent hotel in Lille, with classy French balconies looking out over this seductively lovely city. Every room has an espresso machine and rainfall showers, along with interesting velvet, marble, and brass details. In addition, there is a spa, gym, and swimming pool. In the center of the city, there is a modern French design that exudes elegance and grace. Nothing more is possible.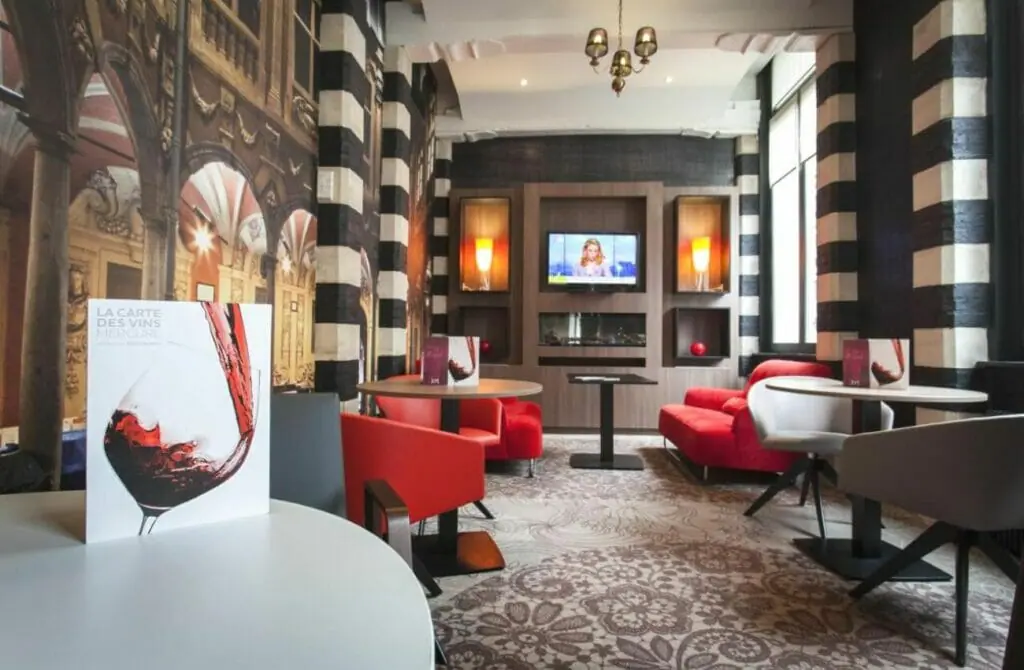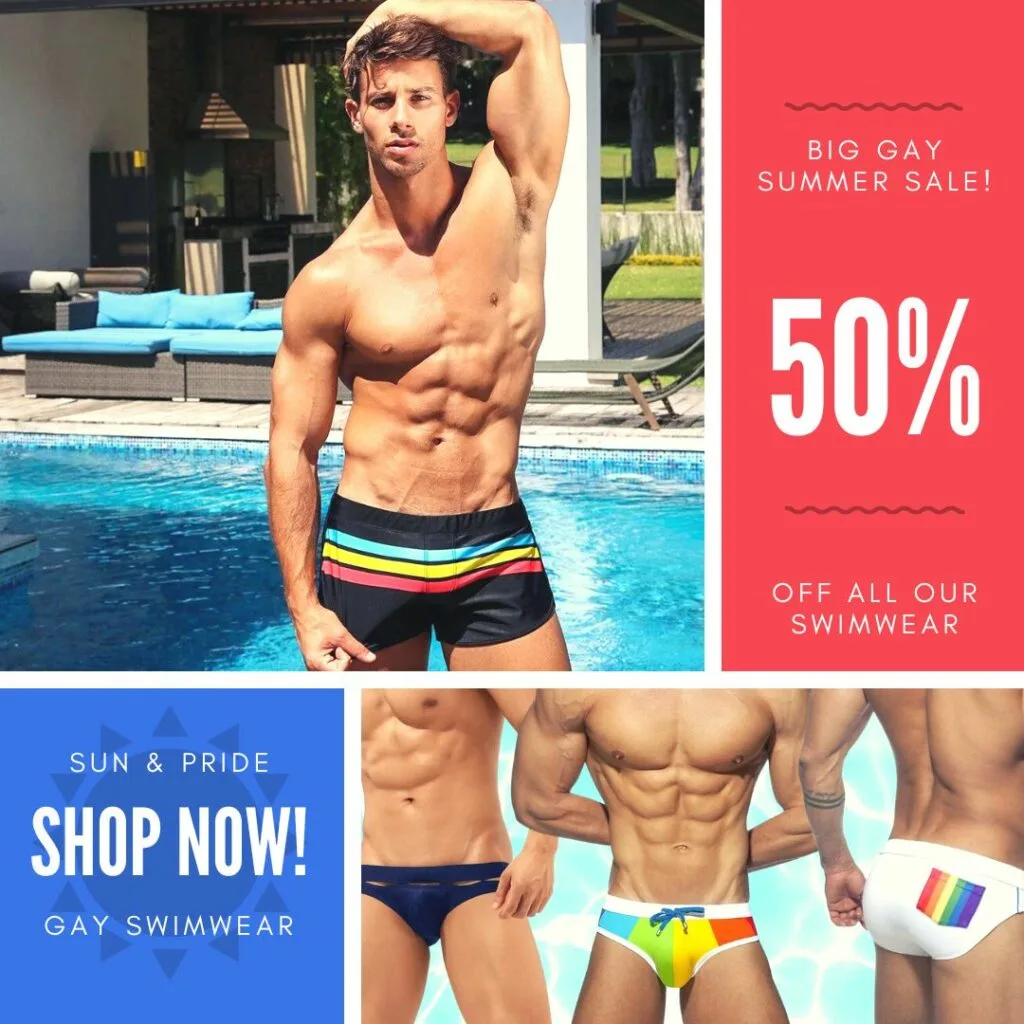 Hotel Novotel Suites Gare Lille Europe ☆☆☆☆
This magnificent hotel provides its visitors with a tranquil retreat in the middle of the busy metropolis. Indulge yourself in the creative universe of France's most renowned author, who gave the street his name. The Villa's sleek design and contemporary furnishings elegantly contrast with its ornate architecture. The famed French playwright's influence is never far away thanks to books that have been styled into headboards and quotes that have been scrawled down the hallways.
A recently restored hostel in Lille offers the comforts of home. Beaches, bars, clubs, and the central market are all accessible on foot and close to the city center. Each room in this quaint hostel was thoughtfully created and decorated by local artists in accordance with its distinct character.
There is a shared kitchen, as well as a sunny balcony, and a daily breakfast is provided. Ideal for LGBT vacationers on a budget or seeking new acquaintances.
An extravagant 19th-century estate with five stars that offers a stay in Lille that is unforgettably exquisite. Luxurious accommodations, renowned fine dining, and one of Lille's top locations! This is the hotel for you if you want to enjoy everything Lille offers!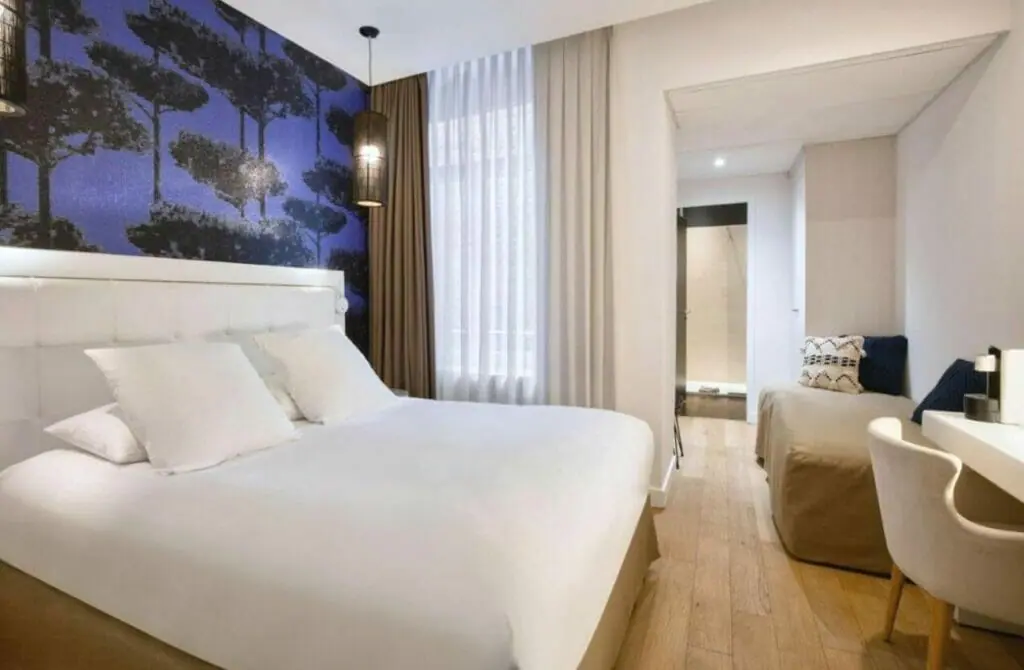 Gay Nightlife in Lille
Lille's nightlife scene is as diverse as it is exciting, offering something for everyone, regardless of your sexual orientation. For those looking for a night out on the town, the gay scene in Lille is located in the heart of the city, with several popular bars and clubs just a stone's throw away from each other.
One of the best things about Lille's gay nightlife scene is that it doesn't really get going until late in the evening, usually not until after midnight. So be sure to pace yourself and save your energy for the main event. But once the clubs start to fill up, you can expect to dance the night away to a mix of techno, pop, and dance music.
Plus, the welcoming and inclusive atmosphere means that you'll feel right at home, no matter what your background is. So grab a drink, hit the dance floor, and make some unforgettable memories in Gay Lille.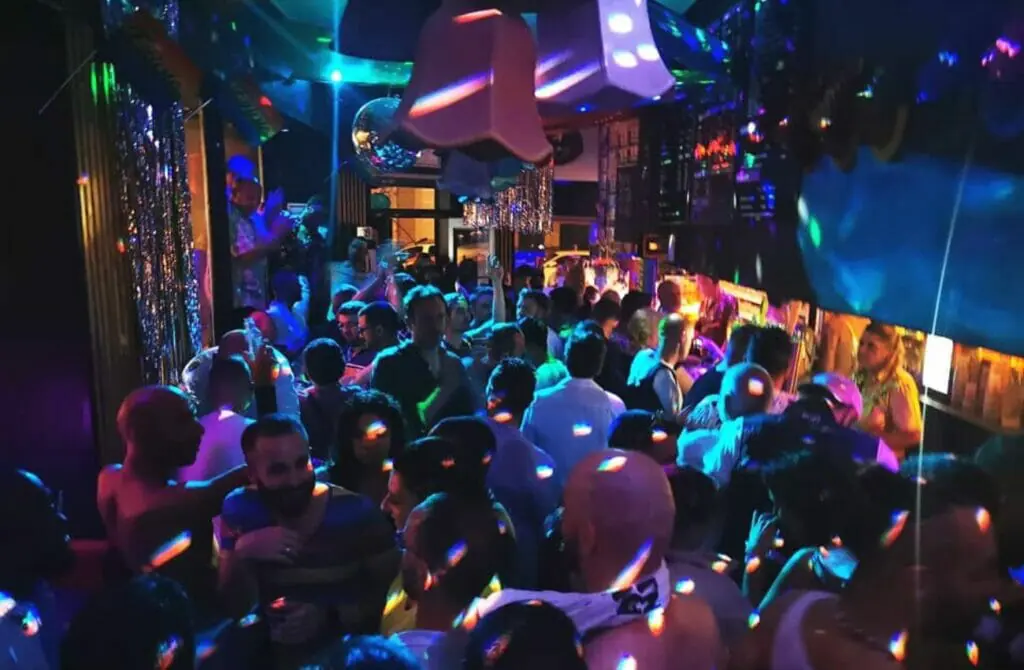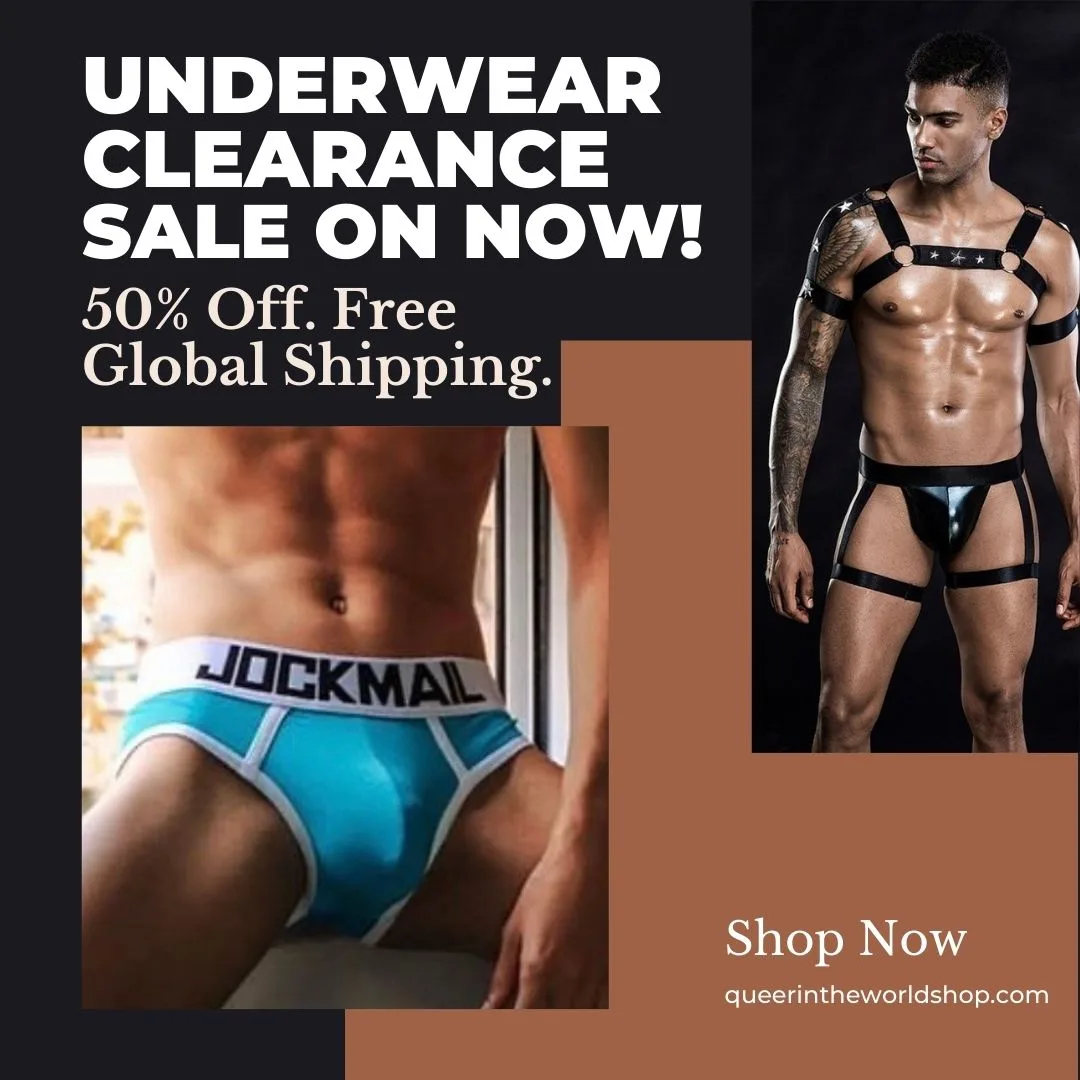 Gay Bars and Clubs In Lille
A spot inspired by nights out in Bangkok, this is the ultimate spot for those looking for a chic and modern atmosphere with fabulous go-go boys. With its sleek and stylish interior, Silom bar Lille offers a unique and sophisticated experience that is perfect for a night out with friends or a special occasion. Expect to find a diverse and trendy crowd of locals and visitors who come here to enjoy delicious cocktails, craft beers, and fine wines. With its friendly and attentive staff, Silom bar Lille is the perfect spot to enjoy a night out in style. If you're looking for a modern and fashionable place to enjoy a drink, then Silom bar Lille is the perfect place for you.
If you're looking for a more laid-back and cozy spot to have a drink and socialize with friends, Ma-Tine Bar is the perfect choice. This friendly bar features a warm and welcoming atmosphere that will make you feel right at home. With its friendly staff and charming interior, Ma-Tine Bar is a popular spot for locals and tourists alike. The bar offers a range of beers, wines, and cocktails, all served with a smile. If you're looking for a relaxed and welcoming place to have a drink and meet new people, then Ma-Tine Bar is the spot for you.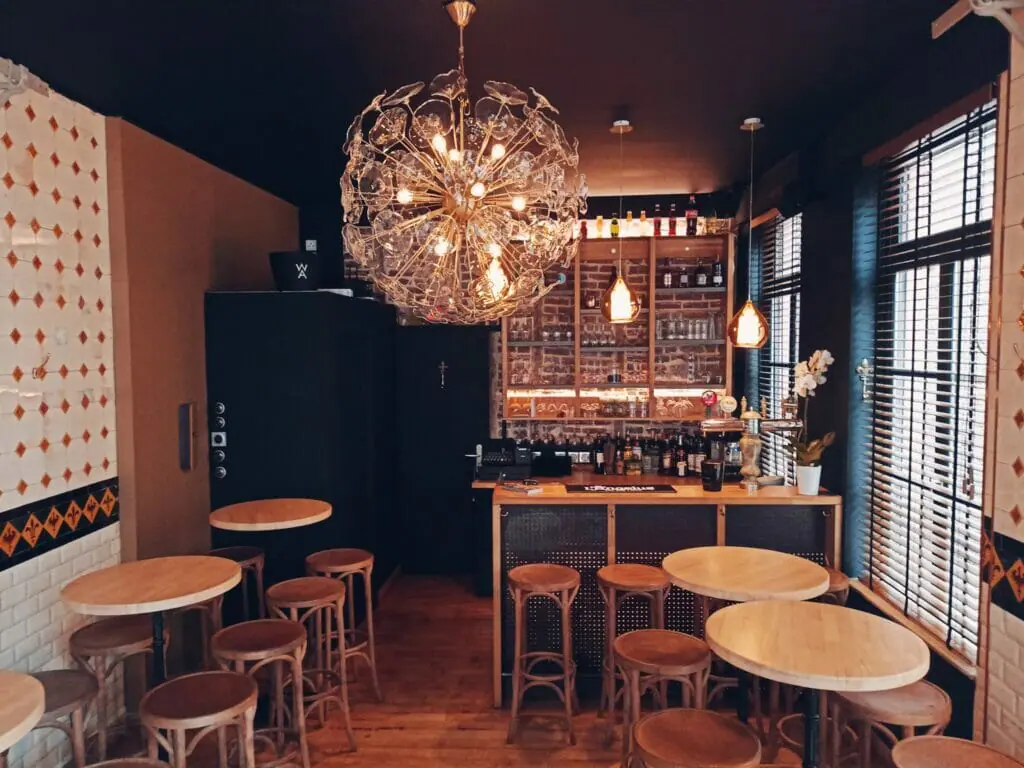 Gay-Friendly Bars and Clubs In Lille
Le Bayard, a tobacco bar with a gay-friendly environment in the middle of the FDJ's "thirsty area," welcomes you in for a drink, to break a seed at midday, to buy your tobacco and/or poppers, and to play Loto and other games. Come have a peek in the evening; it is moving!
This is a small 70s-90s styled disco nightclub along the middle of Lille. The DJ plays a mix of different genres of music ranging from rock to pop. They have live music shows and drag performances along with amazing drinks and a buffet meal.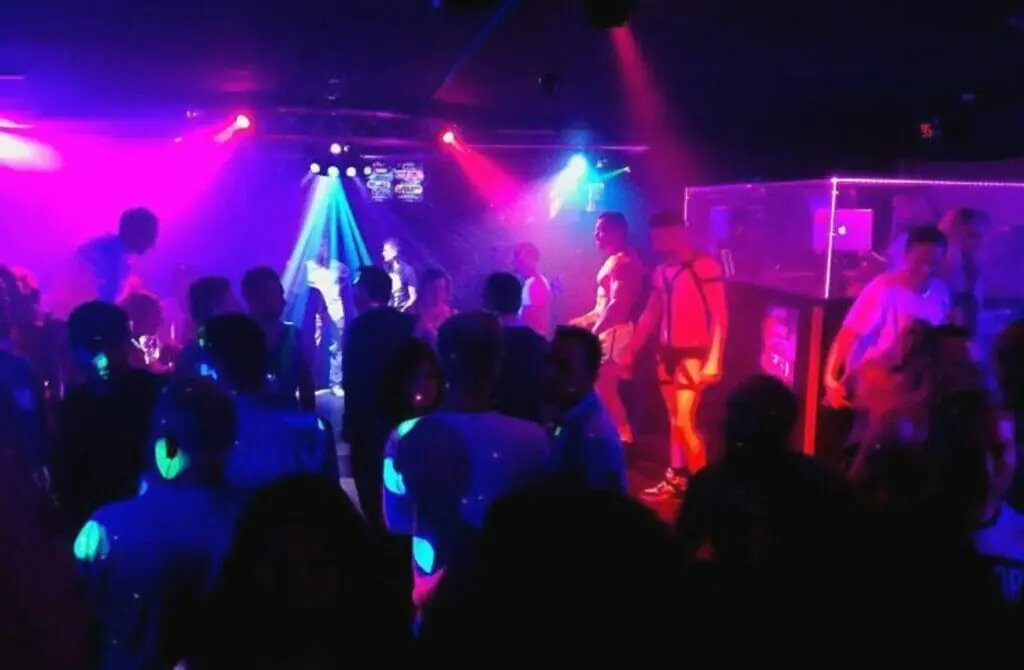 A stylishly decorated bar where you can enjoy a peaceful drink on the terrace and eat high-quality snacks. This hip bar with a dance floor and ornate decor, like its Eiffel Tower Table, is near the city center. There is also an arcade in which you can play free games, and enjoy moments of pleasure!
This club is distinct from the others in Lille because of its spontaneous parties that are always unrivaled. They also have drag shows on some nights and karaoke on other nights. It is an amazing place to enjoy the nightlife of Lille because you never know what to expect but you are certain that it is going to blow your mind.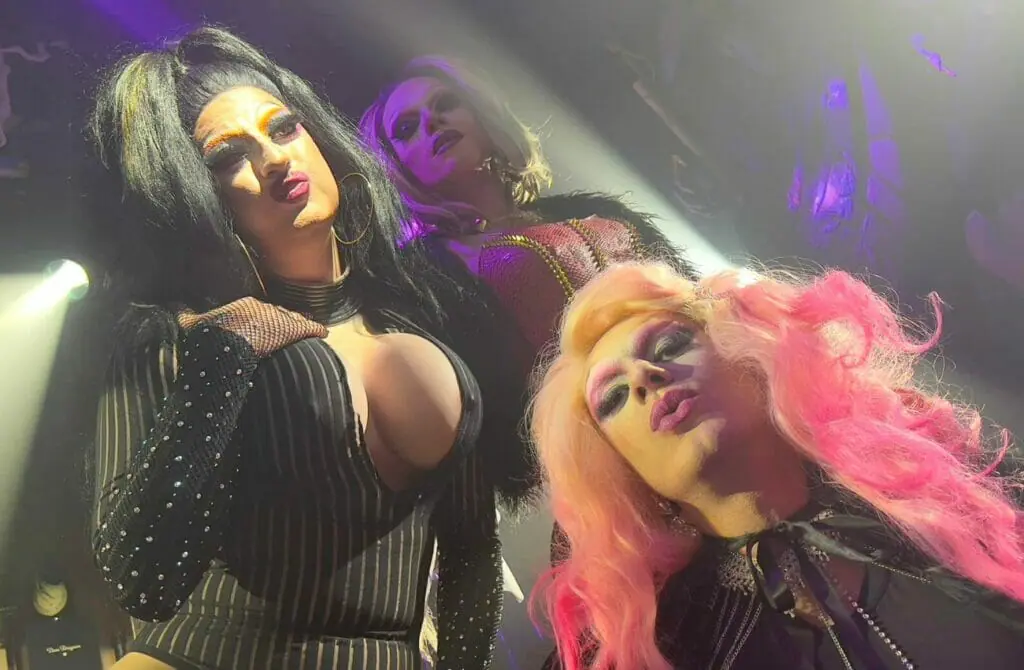 The Workshop café is in a chic and artistic area of Lille. It carefully tailored its atmosphere to everyone, looking for a good time. It is lively with general music, including electro and techno, that blasts through the speakers. There are also many games you could play if you tire of dancing.
The Smile Club is a cozy, welcoming club. It features an unusual facility, which consists of 3 sizable rooms with top-notch musical programming. You can switch between different moods while allowing the music and cheerful ambiance of the club to carry you away. The Smile Club is a must-visit nightlife destination in Lille.
This is a concept bar that only lets you drink from seemly endless pints but also lets you have a fun and somewhat friendly competitive time with its table tennis area and board games.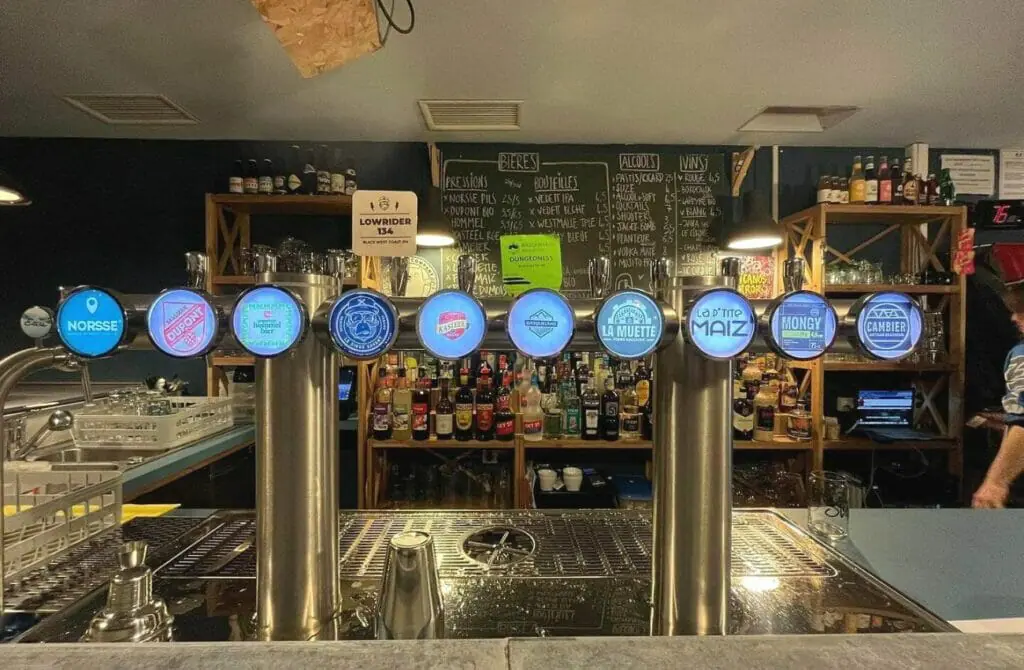 Gay Cruising and Saunas in Lille
When traveling to a new city, it can be exciting to head out for more than just a stiff drink. One aspect of the Gay Lille scene that many queer men enjoy is visiting gay saunas and cruising clubs.
Sure, the sauna culture in Lille is not as hedonistic as in Amsterdam, Barcelona or Berlin, but these venues still offer a chance to meet new people, socialize, and engage in sexual activity – without resorting to gay hook-up apps. However, it's important to keep in mind that these venues can vary greatly in terms of atmosphere, clientele, and rules, so it's a good idea to prepare yourself before visiting. If you are apprehensive, we advise studying our guide to visiting a gay bathhouse for the first time, which should help set your mind at ease, and always practicing safe sex.
Additionally, it's important to be aware of and respect local laws and customs regarding gay venues and sexual activity. With a little bit of planning and an open mind, visiting gay saunas and cruising clubs can be a fun and exciting part of your gay Lille travel itinerary.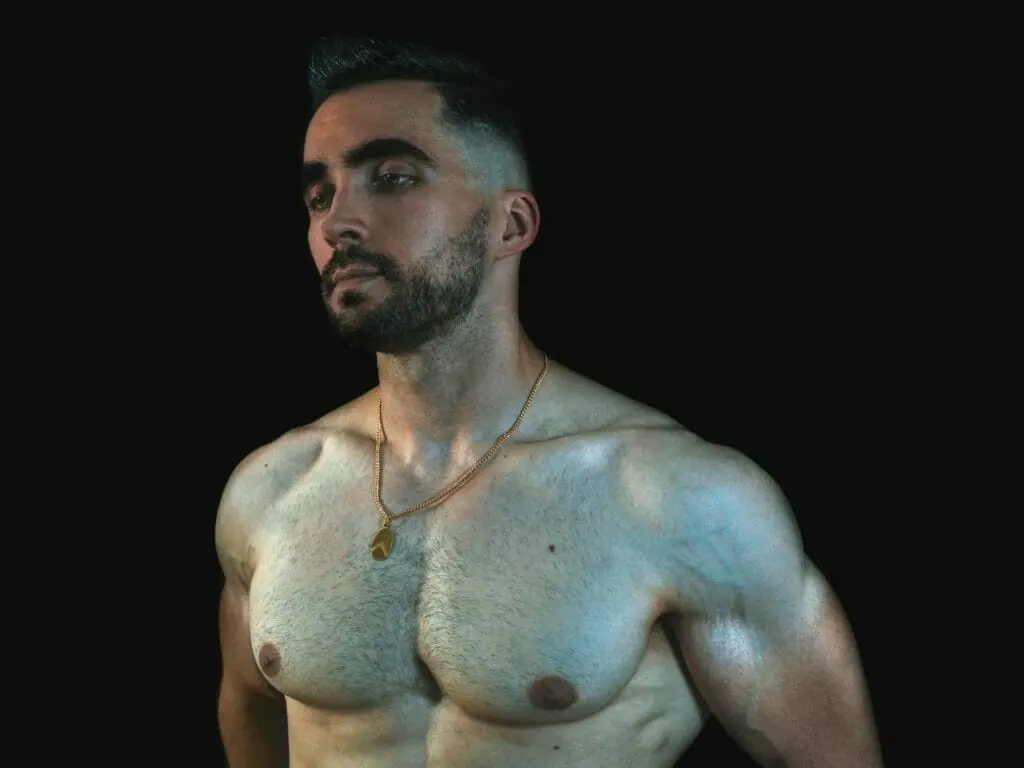 This is a sex shop and a cruising club. It features a cinema and over 6000 DVDs to sate every desire and fetish. It also features glory holes along a maze corridor that adds to the overall experience of this exciting place.
If you're looking for a wild and unforgettable cruise experience, Le Sling is the perfect gay bar for you. Located in the heart of Lille, this bar features a unique and edgy atmosphere that caters to those who love kink and to party hard. Expect to find a crowd of all ages men who come here to dance, drink, and get intimate until the early hours of the morning.
Le Sling established in a former factory is famous for its regular themed parties and is unashamedly an XXX cruise space for the raw, young and virile where everything is done for a resolutely underground atmosphere. At Le sling you will find a relaxation area, changing room, 5 cabins, 4 cells, 2 backrooms, 10 glory holes, 5 slings, a "Royal Room", "Touze" and "Breeding" areas and "Intimate Hygiene" area (where a mouthpiece is essential).
Not for the faint of heart, take your harness and best fetish underwear and get ready for an experience you will not soon forget.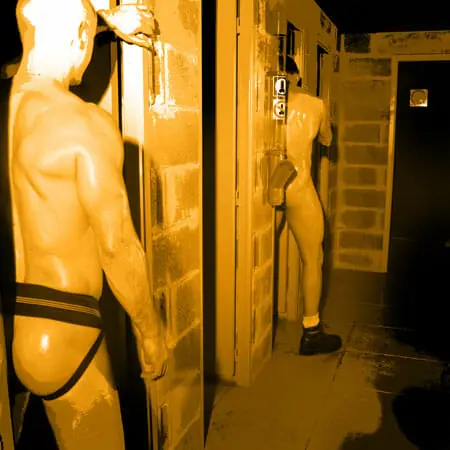 This is the largest gay sauna in entire Northern Europe that has four floors. It features a well-equipped sauna, a gym, and pools, including a cruising area. It also offers massage services from hot staff that could eventually end in a wild adventure if you want it to. On Saturdays, lots of steamy actions with super attractive guys.
The Soho is ideal for the most romantic interactions and so much more. Enjoy the ozone jacuzzi, ogle at the guys in the dual-zone dry sauna, or work up a sweat in the dual-zone hammam.
This is one of the most stunning saunas in the North of France and it is where you may find services that will arouse all of your senses. Pause for a moment in one of the 17 roomy halls, go through the well-known labyrinth, or take a break in one of the television-equipped apartments.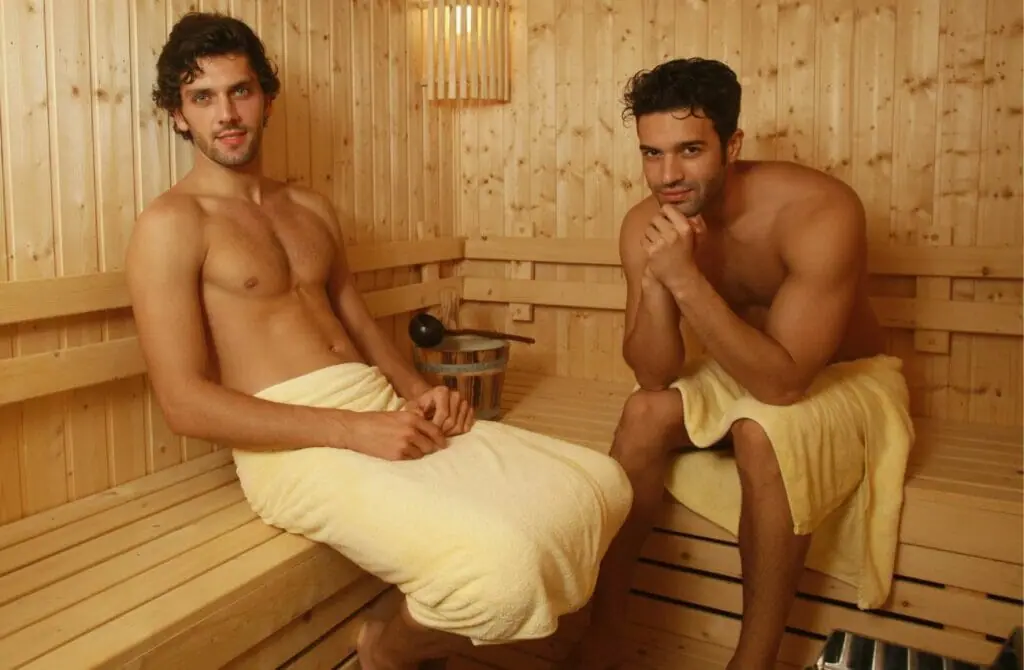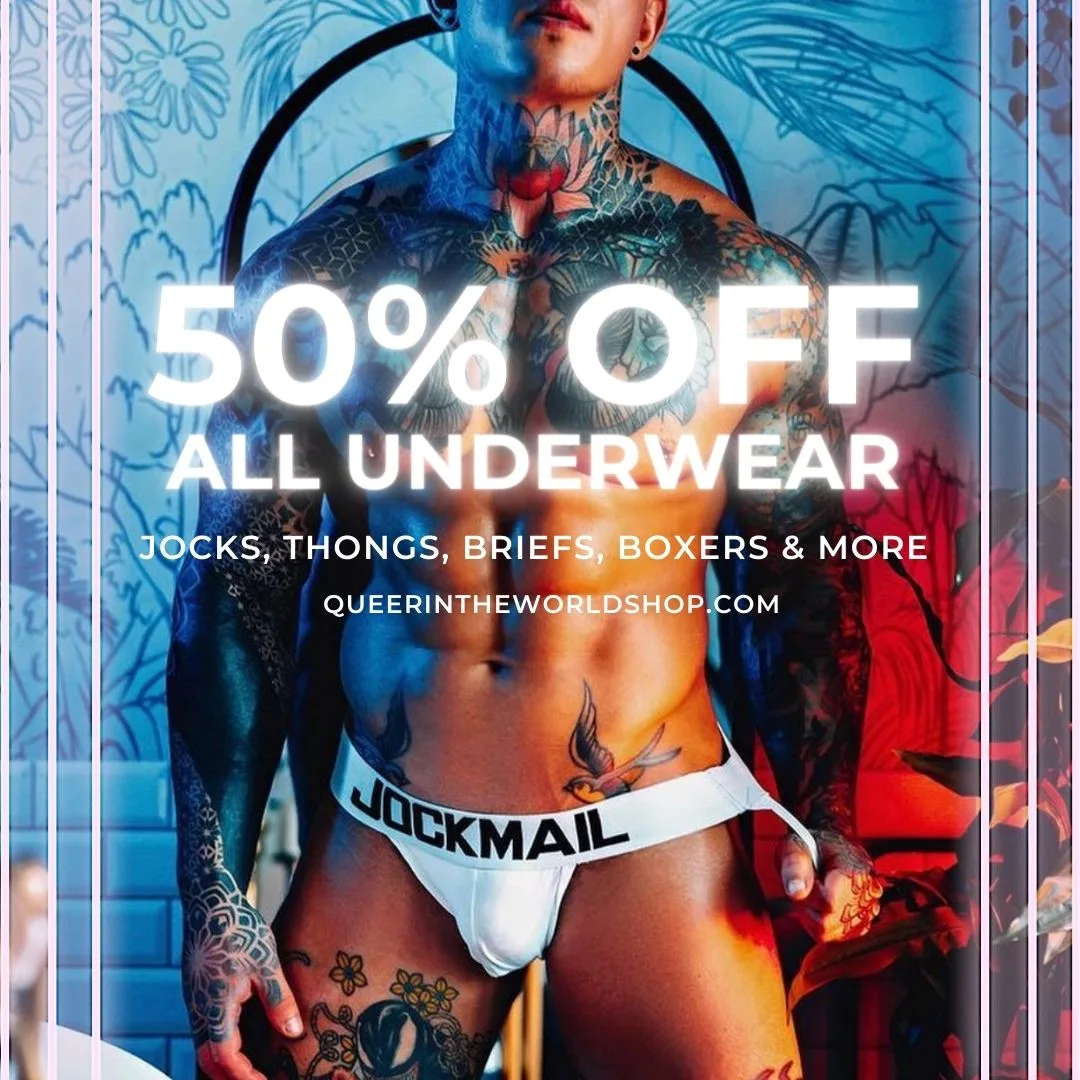 Gay Map Of Lille
Finding it hard to envisage where everything is in Lille? Hopefully, this queer-centric map helps where we have marked all the bars, clubs, parties, hotels, saunas, massages and more will help you stay in the spot best suited to you!