A medieval metropolis of love, food, art, design, and shopping where queer people are embraced as a natural part of society, it's no wonder Gay Lyon is one of the world's best under-the-radar gay travel hot spots.
By day there are plenty of sexy French boys and girls picnicking in tranquil parks, wandering past historical and architectural landmarks or lazing in the iconic bistros of the gay Lyon quarter. But, by night, is when things really come alive…
A traditionally liberal country that legalized same-sex activity in 1791 during the French Revolution and gay marriage in 2013, France is frequently named one of the most gay-friendly countries in the world.
Gay travelers need not take any more extra precautions in Lyon than they would in any other Western European capital, especially in the gay area, in the north end of Presqu'île between Place des Terreaux and Cordeliers.
As a result of such accepting attitudes, Gay Lyon offers a broad and well-established LGBT presence with relaxed gay bars, busy saunas, and cruisy clubbing – along with a few new-age queer parties thrown in for good measure.
We loved Lyon for many reasons – but most of all because it had an engaging mix of everything one could ever hope for in a sophisticated travel destination. Wild nightlife, world-class museums, haute couture fashion, iconic UNESCO-listed architecture, fine dining, and an utterly intoxicating atmosphere will give tourists more than enough reason to visit Gay Lyon – whether it's for a night, a week, or to live full-time!
Oh, and did we mention Lyon is the foodie capital of France…
Attractions in Gay Lyon
Being gay does not define which attraction most of us will want to see in each city, and most queer tourists will simply want to check out the top things to see in Lyon during the day! This is a very safe city, but still, all travelers should take caution with valuables.
Queer people in Lyon do not need to take any extra precautions in terms of public displays of affection. Much like Montpellier, this is a very open-minded city, and you should have no issues exploring its enchanting beauty! There is so, so much to go here – but here are just a few of our favorite things to do in Gay Lyon!
Top Highlights of Lyon
The gates to France's second-biggest city are open! Save time and money while discovering its secret alleyways and magnificent museums. Visit 23 museums for free with your Lyon City Card, and make the most of 48 things to do and 25 discounts, which cover the whole of Lyon's cultural offerings.
You'll also get complimentary access to Lyon's public transport, as well as access to bike tours, visits to the Fine Art Museum, river cruises, and much more. Have fun!
With its hidden "traboules" passageways, Old Lyon is a joy to wander on foot. Uncover its culinary secrets and access places only locals know on this small-group tour with a foodie guide. Dine at a typical "Bouchon Lyonnais" restaurant, taste foods from brioche to pralines, and (naturally) sample plenty of local wine.
Chez Albert
A gay-owned restaurant with a bold purple exterior offering an ever-changing array of roast meats and seafood along with salads and creative casseroles. Recommended by plenty of locals, the staff here is happy to help English-speaking travelers navigate the menu.
Situated on the confluence of the Rhone and the Saône, this science center and anthropology museum is an absolute must-see in Lyon. Set in the heart of a monumental structure of metal and glass, the Musée des Confluences presents a journey through time and across continents to observe the world around us.
Lyon Museum of Contemporary Art
A world-class museum is showcasing the crème de la crème of both national and international artists, from Robert Combas and La Monte Young to John Cage, Andy Warhol, Sophie Calle Jan Fabre, Robert Morris, Yoko Ono, and Abramovic.
Hop-on Hop-off Sightseeing Bus
Hop off and back on as many times as you like as you see the main attractions of the city, such as the Basilica of Notre Dame de Fourvière or the Place Bellecour with its statue of Louis XIV. Organize your itinerary any way you like, at a pace comfortable for you.
Choose a 1-day ticket for this Lyon hop-on hop-off sightseeing bus tour and discover the city's landmarks and monuments. With 14 stops to choose from, you'll be able to fully enjoy the sights of Lyon from an open-top double-decker bus.
Golden Stones Beaujolais Wine Tasting
Escape to Lyon's famous wine country on a half-day tour to Southern Beaujolais and enjoy the wonders of this region, in a small group. Renowned for its Beaujolais Nouveau, the area also offers unique and charming little golden stone villages. Start the day with an introduction to wine-tasting in a beautiful and scenic setting, where you will be told all about the notion of 'Terroir.'
Then, enjoy a stroll in the charming golden stones medieval village of Oingt and learn more about the history of Beaujolais. Continue in a family winery to discover more wines and learn all about the secret of French wine-making while having the traditional 'Machon,' the silk workers' breakfast.
This tour is the perfect opportunity to learn all about the Beaujolais region and its wines in a fun and friendly atmosphere. The scenic views along the way also add to the appeal.
Have you ever heard about Paul Bocuse? The chef was considered the Pope of French Gastronomy, a pioneer in its field, and owner of a restaurant with 3 Michelin stars during fifty-three years. By discovering Les Halles Paul Bocuse, you will find a temple of French and Lyonnaise Gastronomy.
Get immersed in the best place to shop in Lyon: from Lyonnaise Specialties to Cheese and Wine tasting, you will have the opportunity to try some of the dishes that compose the typical french meal!
Half-Day Vienne Cote Rotie Wine Tour
Explore the Côte-Rôtie wine region of France during this 4-hour tour with a small group. In addition to learning about the local wines through tastings, visit Pilat Regional Nature Park for epic views of the French countryside.
Take a break from the city streets and board the Hermès restaurant boat for a 2.5-hour cruise. Indulge in a 3-course gourmet meal as you discover Lyon's majestic landscapes and listen to the informative commentary.
The entire route will be conducted on bike paths, and your journey will begin as you pass by the Tête d'Or Park, which is the green lung of the city. You will then discover the Croix-Rousse Pedestrian Tunnel, exclusively reserved for bicycles and pedestrians. Later, you will be able to easily stroll along the paths fitted out for the bikes on the banks of the Rhone and the Rives de Saône.
Gay Annual Events In Lyon
Held three hours drive east at the Tignes Ski Resort, this is Europe's biggest gay ski week. With packages that fit all budgets, a superb and snow-sure ski area with pistes adapted to all skiing levels, and an incredible and diverse event program including aprés-ski hot tubs, dance parties and drag nights, European Snow Pride is a unique opportunity to live an exceptional week of fantastic skiing, great partying and socializing, to meet old friends and new ones.
A queer film festival offering selected fiction and documentaries that express the plurality of feelings, desires, and expressions of the LGBT community from the angles of creation, intimacy, and social life.
An international LGBT sports tournament held over Easter every second year in which 1,000 participants across seven sports are featured. Badminton, Football, Handball, Running, Swimming, Squash, and Volleyball are all on offer, and even if you are not competing in the games, this is an ideal time to explore Gay Lyon.
Lyons annual gay pride festival, and the second-biggest in France after Paris. This week-long party celebrates the role of the LGBT community in making Lyon what it is today, and is entirely worth planning a trip around. Held annually in June, the highlights are the massive street parties, a vibrant parade, and all the club events – but there are plenty of other cultural events too!
Today it is mostly about celebrating everything queer and fabulous. However, of course, still much needs to be done to achieve total equality, and there is a strong focus on the political roots of Lyon Pride.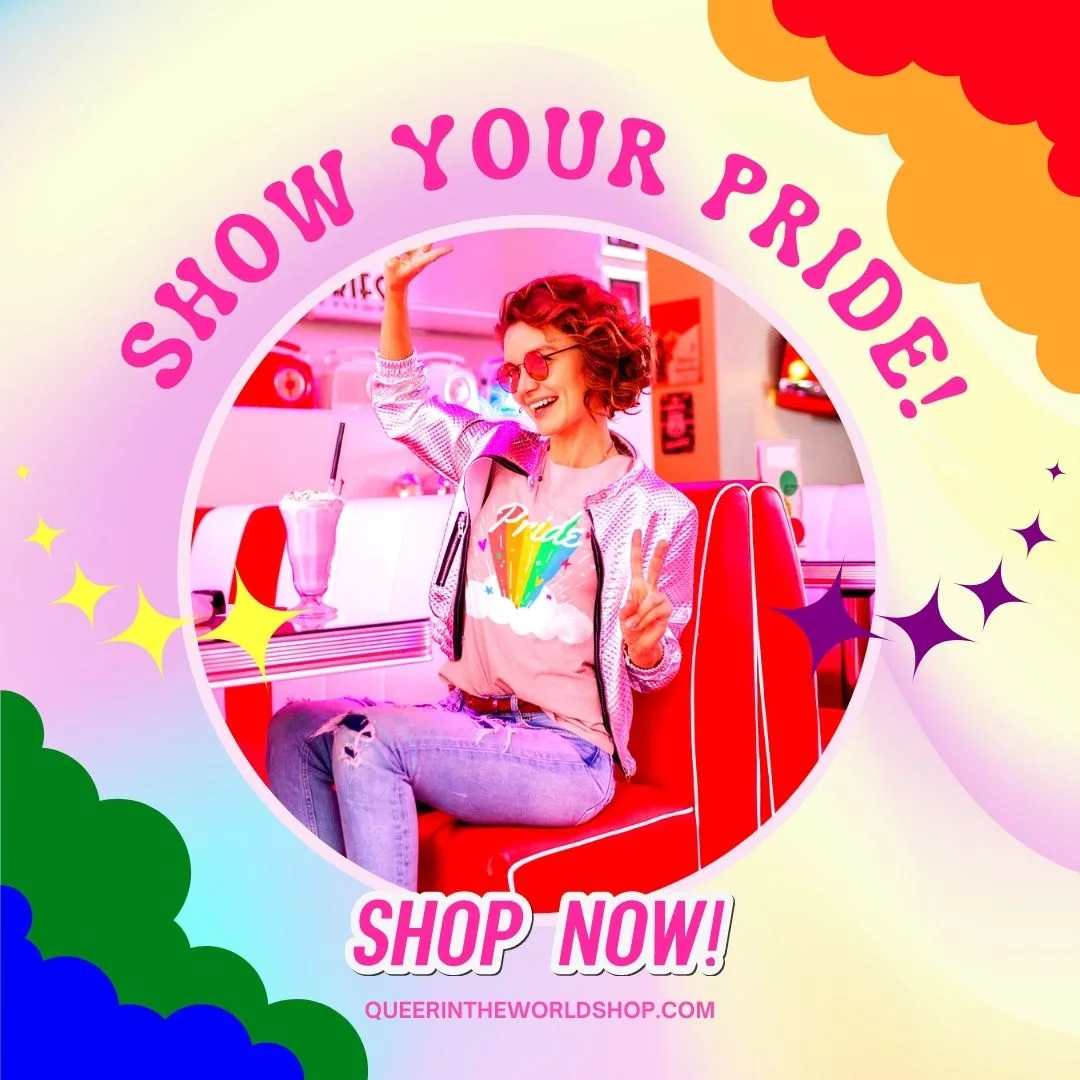 Gay-Friendly and Gay Hotels in Lyon
Being one of the most gay-friendly cities and countries in the world, almost every hotel and hostel in Lyon can be considered open and welcome to LGBT travelers. After all, being gay-friendly is about merely providing a non-judgmental and respectful environment in which all people are treated equally.

Elegant design, helpful staff, and excellent value for money never hurt anyone, though! Some hotels in Lyon have gone above and beyond in recognizing and marketing to the LGBT community – and given their popularity with gay travelers, we would say it has paid off!
There are quite a few popular hotels in Lyon that are go-to hot spots for gay travelers – and really, doesn't everyone like to be surrounded by people with common interests? These are the hotels we have checked out and included here.

While there are no exclusively gay hotels in Lyon, any hotel close to the gay district of Lyon is sure to have more than a few gay guests staying – plus, being a stumble home from all the nightlife is pretty desirable…

There are hundreds of other good hotel options in Lyon if you don't find what you are looking for, but we are confident you'll find something here for you. Whether you want a fun and social hostel, a cheap place to crash after a night of partying, or a chic designer option to sip cocktails and surround yourself with fabulous people – Gay Lyon is something for everyone!
This boutique hotel in the center of Lyon is the hallmark of a unique, elegant, and easy-going experience. Boasting a romantic rooftop view of the city, Maison Nô's five floors of rooms are set around a stunning atrium that reaches from the lobby to the rooftop terrace. With its elegant designer interior set in the heart of the city, Maison Nô redefines hospitality standards and is a must-see place to meet.
Each room is tailor-made and has its own signature, whether it be a unique bathroom area or private cinema, and offers a multitude of facilities, luxury, and comfort.
In addition to the rooftop restaurant and bar offering a panoramic view of Lyon, there is a gym and sauna for the exclusive use of its guests, as well as a mini concept store and grocery, which is open 24/7 where guests and the public can walk in off the street to find exclusive, local produce. One of the most gay-popular hotels in Lyon, thanks to its location, design, and welcoming service.
InterContinental Lyon Hotel Dieu ☆☆☆☆☆
A treasured historical icon reborn in the French capital of gastronomy, this palatial haven of luxury is popular with discerning gay travelers thanks to its location and impeccable style.
A contemporary take within an emblematic city icon, the rooms and views are always stunning, be it on the Rhone river or their heritage-listed cloisters and gardens. Marvel at the 32 meters high Dome dating from the 18th century, while enjoying a great Burgundy wine or explore the on-site restaurant, which proposes heritage dishes with a modern twist.
A swanky hotel is hidden high in the hills of Lyon, offering phenomenal views and Italian vibes ala Florence or Milan. The chich rooms all offer complimentary alcohol-free minibars, majestic bathrooms featuring Carrara marble and bright nickel, and moments of serenity thanks to the view over the contemplative garden. There is also an award-winning restaurant, a relaxed bar, plus a library and a gorgeous indoor pool.
Mercure Lyon Centre Beaux-Arts ☆☆☆☆
A modern hotel hidden in a beautiful 19th-century building and supremely located close to most of the Lyon gay bars. The upscale rooms each offer rainfall showers, while many also boast architectural details such as French doors and balconies. In addition, there is a modern, art-deco-inspired bar, breakfast buffet, and meeting spaces should you be in town for work.
An exquisite boutique hotel in the heart of the Lyon gay scene with a design inspired by the famous Silk Road. Guests can also expect upscale, airy rooms, helpful service, a delicious breakfast buffet, and a sublime location.
A casual city center hotel with all the necessary up-to-date comfort as well as the charm of a beautiful XIXth century building. Their staff is available 24/7 to assist you — clean, smart, affordable, and well-located.
Another laid-back hotel offers clean, affordable rooms with friendly service. A short walk to the majority of the gay bars in Lyon, we enjoyed the simple rooms with colorful accents and daily breakfast in the funky dining area.
An affordable, clean, and stylish hostel located a stone's throw from the gay scene of Lyon. How perfect right? If you are looking for comfortable beds and private rooms or dorms at the best prices, this is an ideal location.
Amenities include a casual coffee shop on-site, a communal lounge and a kitchen, along with bike rentals and laundry facilities. Perfect for the gay traveler on a budget looking to save euros and make new friends.
Gay Nightlife in Lyon
Lyon is one of our favorite under-the-radar gay destinations in Europe – in part due to comparatively low prices, vibrant gay nightlife scene, and all those smoking hot French boys (and girls!).
Compared to Paris, we found the queer nightlife scene here to be more relaxed with less attitude – but don't misconstrue this to mean dull, because Gay Lyon is anything but! Not only is there an excellent, yet not overwhelming, selection of gay bars and clubs to choose from – but there is a once-monthly gay party series Garçon Sauvage which we are just a little obsessed with.
Most bars and clubs often don't kick off till late here, but there are plenty of cute cocktail spots and welcoming terraces to relax in until then.
New bars and club events are taking place consistently here, so it pays to ask around when you arrive (hotel staff, bartenders, or apps are often a good bet). Still, the northern end of the Presqu'île plays host to most gay bars if you want to start there. Just look for the rainbow flags and smilies. Things can get crazy – but just go with it! You can also use our Gay Lyon Map located at the end if you're lost.
Gay Bars In Lyon
A friendly gay bar in Lyon for beers and open exchange. Translated as 'The Beehive,' this is a uniquely artistic and independent queer space that turns into a mini-club once a month during the popular Double Electro Set.
Open for over 25 years, La Ruche is the oldest LGBT bar in Lyon and is the perfect drink with friends, lovers, or alone – or to sweat until the early hours with good music. The bartenders are super friendly yet wonderfully cheeky.
As the name might lead you to expect, this is an extra-small gay bar in Lyon but with an outsized reputation for shenanigans thanks to the humor of its owner Fred and fun theme nights. Affordable drinks, a diverse queer crowd, and local vibes always ensure XS is a good choice.
An upscale gay cocktail bar and lounge serving enchanting drinks and delicious tapas. Popular with tourists and locals alike thanks to their creative Bohemian design inside and relaxed terrace seating on a pedestrian street outside.
A gay bar in the heart of Croix Rousse where everyone gets to have a good time – and the music is chosen by customers most nights. As such, you will experience an eclectic musical atmosphere, including the 80s, jazz, funk, disco, rock, and plenty of local French songs.
There is also colorful decor, outdoor tables, staff who always seem to be smiling, and a satisfying range of aperitifs and spirits. If you are nearby, you can also stop by to get a morning espresso for only one euro.
A relaxed spot popular with locals with a summer terrace and unique and comfortable interior. Like almost all places in Lyon, we found the staff to be amicable and inviting – especially compared to Barcelona and Geneva.
Chupa – A cute gay bar with shiny disco-chic and seventies-style décor and sidewalk tables for enjoying cocktails and good company.
Rejoice, my sisters, for you are lucky enough to have a lesbian bar in Lyon. As many of you will be aware, lesbian nightlife options are severely lacking globally, so we highly suggest you support L Bar so they can continue to exist, and you will not have to resort to traveling to lesbian festivals. L Bar might be small, but it has a charming atmosphere, strong cocktails, fun music, and welcoming vibes, ensuring you'll feel like part of the family straight away.
An open-minded BDSM place for all people sharing the desire for freedom. Exchanging, meeting, chatting over a drink, and dancing – nothing is compulsory; you can have fun as you feel or as you have never dared in a safe and non-judgmental space. Fetish, underwear, nude, gothic, freaks- the theme is not compulsory except for special evenings. A touch of originality is always appreciated, however.
A welcoming-to-all bar with a large terrace perfect for coffee by day and cocktails at night. Relax with an afternoon aperitif in the shade of the wild mulberry tree in summer or in winter. Warm yourself under the heat lamps or indoors. The staff is incredibly welcoming, and the vibes are relaxed, making Le Broc Bar the perfect place to start any night off.
Not officially gay, but easily one of the most fashionable bars in Lyon at the moment. Gay and straights alike flock here for the sublime views across to the Fourvière hill and to relax on the huge terrace in the fading afternoon sun.
Parties & Gay Clubs In Lyon
A new gay club night in Lyon taking residence every Saturday. Their sole ambition is to create new queer parties that are bigger, better, and more fabulous than the last – and so far, they have been very successful.
Located around 10 minutes from the Presqu'île gay area, the Factory Club plunges you into a trendy and exceptional nightlife experience unsurpassed in Lyon with a renovated sound and light system, DJs, drag queens, performers, go-go dancers and more.
An LGBT club located at the bottom of the Croix Rousse slopes welcomes diversity and anyone with an open mind. Open from Wednesday to Saturday, the music tends towards 80's hits with a few electro and classic hits thrown in.
A funky gay nightclub in the center of Lyon with a happening dance floor and DJs pumping out a mix of house, pop, and club anthems. There are regular karaoke nights, drag, and theme parties. Service can be a bit hit-or-miss, but the cave-like atmosphere and local patrons make it a worthwhile stop. Open every night with no cover.
Filling the void left by the since-stopped La Garçonnière parties, Garçon Sauvage is a colorful monthly queer bash full of glitter and love. Much more than an evening, it is a meeting, a festive communion where the bodies are freed, and the beauties are revealed in their only truths of being.
Combining an emerging and modern musical program with iconoclastic artistic performances, Garçon Sauvage is transformed with each edition.
Continually changing, he draws his DNA from his transgender, queer, mixed, open and benevolent audience: sensitive girls with naked breasts, gym queens with bright red mouths, boys dolls on high heels, Drag queens with red eyes, drag kings leather-clad, kids club, scandalous creatures, codes, and genres disguise themselves in a festive madness. To be a Wild Boy is to be free.
Spread across two rooms, one with electro-house music and one with pop/disco; this is one event you should not miss if you are in Gay Lyon when it is taking place.
Gay Sex Clubs & Saunas in Lyon
Had enough of fruitless gay cruising in Lyon – either in the bars or elsewhere? For those who want a bit more guaranteed action, the gay saunas in Lyon will not disappoint you (unlikely all those faceless accounts on Grindr or the other hookup apps).
Foreigners are typically welcoming throughout the Lyon gay scene. Still, many guys don't speak English in the saunas, so you'll need to be good at reading non-verbal cues. You might also want to busy up on etiquette with our gay sauna guide.
Most gay saunas are centrally located in the gay area of Lyon (e.g., the Cordeliers neighborhood). They are generally crowded on weeknights after 5 pm and on Sunday afternoons. We also found Google Maps helpful for displaying the busiest times for most locations.
And if these are still a little too vanilla for you, perhaps the Lyon gay sex clubs and cruise lounges might be more suited to your tastes. And for those seeking supplies, you can't go past the DogKlub gay sex and fetish store for all your needs…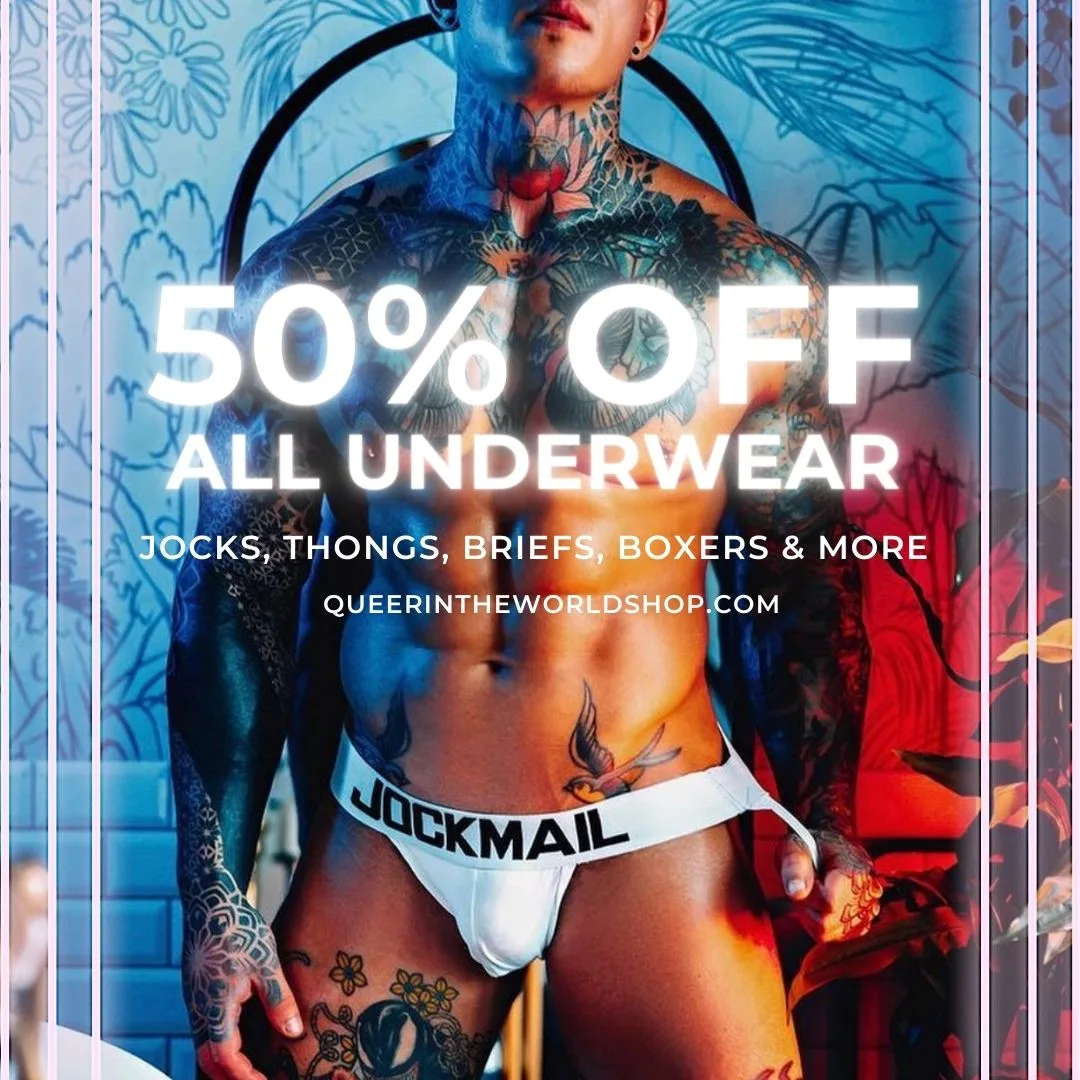 Free yourself from your clothes in the cloakroom and enter this modern and clean gay sauna to give free rein to your desires. Between the cabins, the glory hole, and the sling – you are spoiled for choice!
Everything has been thought of for your enjoyment: a friendly bar, a welcoming video lounge, locker rooms secured by code, cabins equipped with a dimmer to obtain the desired light, light therapy to enhance the atmosphere, air conditioning, and even Californian massages on Mondays and Fridays.
Open seven days a week with a Wednesday naturist evening, Thursday youth night, and popular Bears Day on the third Saturday of the month until 4 pm. Our personal favorite sauna in Gay Lyon.
Le Sun Lyon
(Temporarily or permanently closed. If you know something, please suggest an edit.)
Ideally located in the heart of Lyon, on a backstreet off Place des Terreaux, this mystic India-inspired setting offers 2800 square meters for bodies to get to know each other. One of the largest gay saunas in Europe, everyone is welcome here, no matter orientation or gender, and is free to explore their sensuality, pleasure, and desires.
Different theme nights are listed on their website, including youth, couples, and bisexual, so check in advance to avoid disappointment. Inside, you will find a Jacuzzi, sauna, hammam, lounges, bar, dark corners, changing rooms, and gym. Reopened recently with dedicated gay nights Sunday to Tuesday. The sibling location to the big stylish club in Marais gay district of Paris.
300 m² of relaxation dedicated to men who want to have fun with each other. There is a cloakroom, smoking cabin, bar, showers, jacuzzi, hammam, dry sauna, cuddly corners with many booths, glory hole, sling, video room, and more all at your disposal. Somewhat dated but typically clean, Oasis Club also hosts trans and mixed nights listed on their website.
Sauna Hammam (Bellecour)
The central place in Lyon on the first floor of an old traditional building is this simple sauna steam bath. Open since 1976, there is a friendly and warm atmosphere along with a video room, backroom, bar, and private cuddle spaces.
Translated as 'The Hole, this gay cruising club is obviously all about one thing. Hosting various themed nights such as Naked, BlackOut, and Jockstrap / Underwear, things can get hectic at the weekend but watch your belongings. Prices are steep, and alcohol is not served. There is also a sex shop on-site if you require toys, lube, or more.
Premier Sous-Sol
(Temporarily or permanently closed. If you know something, please suggest an edit.)
The best gay cruise club in Lyon, with two floors of music, dancing, and sexy men ready for action. Regular theme nights are held, and facilities are generally pretty well-kept, with dark rooms, mazes, private cabins, and more. Open seven days a week, from 2 pm, be aware the management does not seem to enforce the smoking ban actively.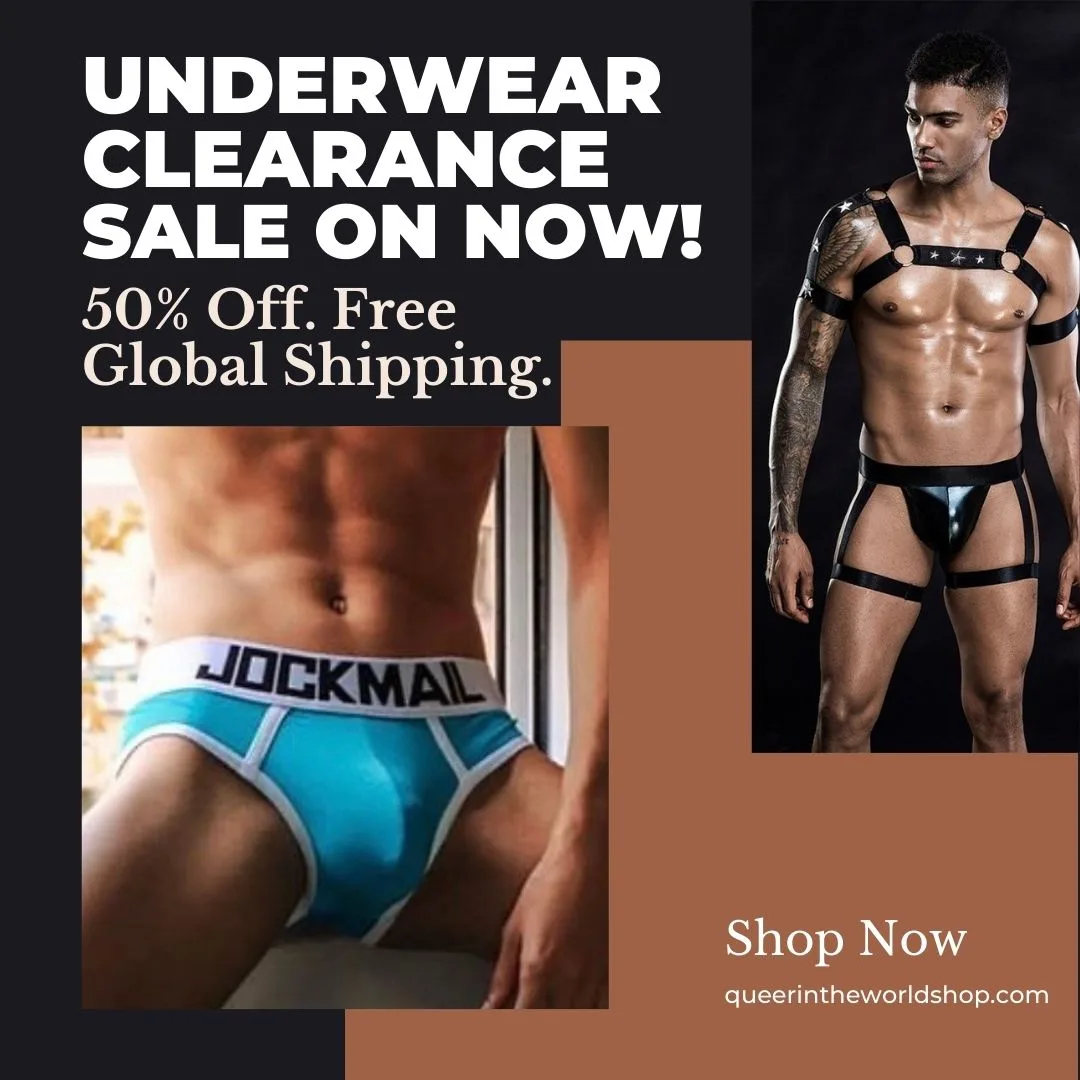 Gay Map Of Lyon
Finding it hard to envisage where everything is in Lyon? Hopefully, this queer-centric map helps where we have marked all the bars, clubs, parties, hotels, saunas, massages and more will help you stay in the spot best suited to you!