Sure, we all love a serious, arty, independent movie – but sometimes all you need is a rom com to brighten up a Saturday night or chill after the end of a long week hard at work. But does it have to be another heterosexual couple navigating the fun and mishaps of new love?
We think it's great that there is an increasing amount out there in terms of gay cinema, but it can often be a bit heavy and depressing. The question is: where are all the gay rom com movies? Are there even any at all? No need to worry – we're here to help with this list of great gay rom com movies that you really should have seen by now.
From romance beginning because of a bet to prom showdowns to the darker side of comedy, you've got it all here. No need to settle for a heterosexual couple with all these great queer offerings!
So the good news is that the next movie night you won't have any trouble thinking of what to watch with this list of suggestions perfect for popcorn and drinks while snuggled up on the couch! So what are you waiting for? Get the pizza ordered and enjoy!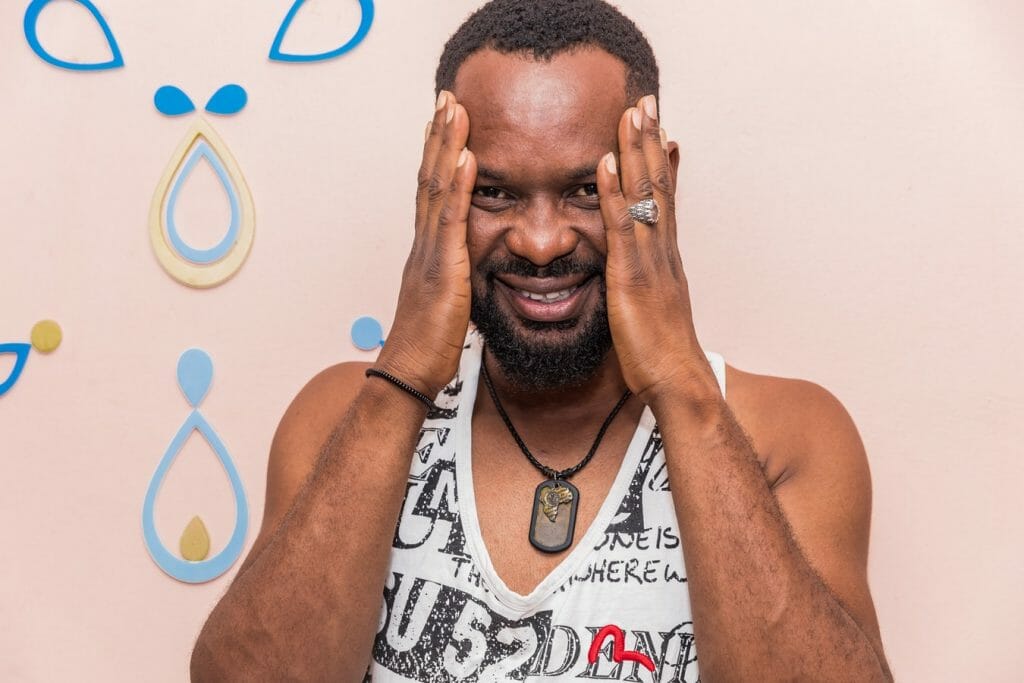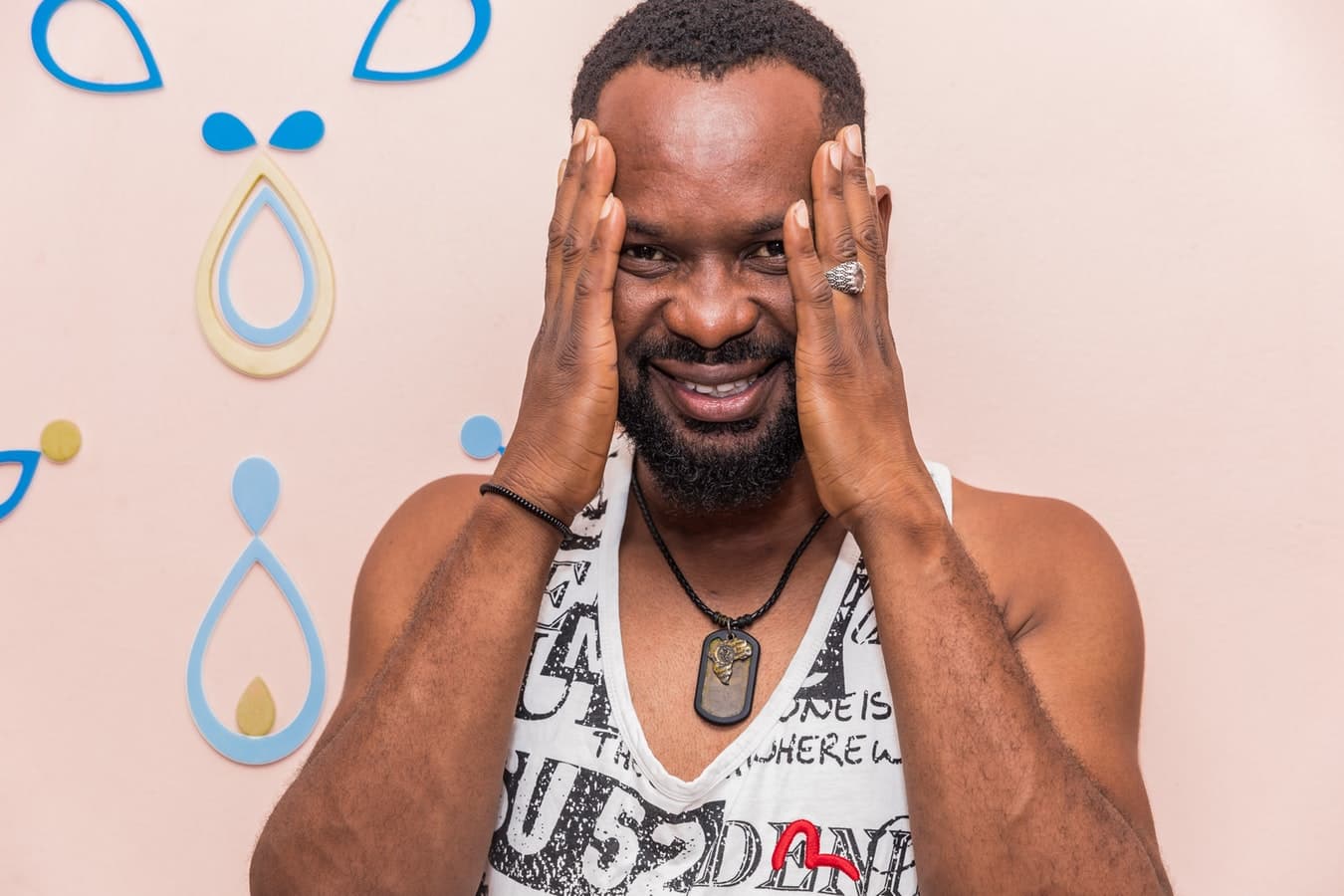 The Best Gay Rom Com Movies You Should Have Already Seen! 🎥
In this article we will cover...
This film might have been controversial on release – probably a given when you tell the story of a closeted Mormon's affair with his neighbour – but that only makes us love it more. It's romantic, funny and sad all at the same time, getting close to tricky subject matter without becoming preachy (no pun intended!). There's still a powerful message about acceptance in there, so we can't blame it for getting a bit cheesy!
It's even got that classic rom com trope of an unlikely romance starting because of a bet. When three missionaries move in next to openly gay Christian in Los Angeles, he bets friends that he can seduce one of them, but as he gets to know inexperienced Aaron it becomes so much more than that. You'll laugh, you'll shed a tear and you'll nod along. Watch it now!
If you like your romantic comedies with a side order of cheesy escapism, a Touch of Pink is the choice for you. As you might guess from the name, a twist on That Touch of Mink, there's a prominent Cary Grant influence. Well, more than an influence; his ghost regularly shows up to offer advice to Allim, the main character. Whether it's good advice or not is a whole other question!
Meanwhile, Allim is facing romantic problems and struggling with family too, even though he moved from Toronto to London to try and escape his conservative relatives. Don't expect deep and meaningful from this film, but what it lacks in in-depth characterization, it makes up for in warmth. It's the ideal film to help you unwind at the end of a long day. Watch it now!
You know we love this movie. It's fun, it's bright, it's honest and, most of all, it doesn't make a big deal of the fact that it's essentially the first mainstream movie featuring queer characters that aren't sidekicks or doomed. The best thing about Love, Simon is that it's a teen rom com with a heart-warming coming of age story at its core.
Set in Atlanta, Georgia, it follows closeted Simon as he navigates high school, coming out and an anonymous online flirtation with another gay pupil at school. Cases of mistaken identity and miscommunication abound, but it's all set right at prom (like any good American teen movie!). Movie night choices don't get better than this one. Watch it now!
To be honest, this is more of a gross-out gay comedy movie rather than one of the most classic gay rom com movies, but we still felt it's worth mentioning this teen comedy parody about four gay friends the summer after they leave high school. There's a bit of romance in there as one friend nurses secret feelings for another, but it's mainly a lot of comedy.
If you're not a fan of American-Pie style humour this probably isn't the film for you, but we find it refreshing that such a frank film has been made featuring gay characters, especially when you consider the clichéd 'frat-boy' image of this kind of comedy. Perhaps one for a 'so-bad-it's-good' movie night? There's even a sequel based in Fort Lauderdale…Watch it now!
Another classic rom-com storyline is the successful big-city character returning to their rural home and finding love where they least expect it. This lovely film offers a fresh take on that plot with this story of Henry, a New York artist, returning to Montana to care for his ailing grandfather. Once there, he finds himself juggling his unresolved feelings for a childhood best friend while developing a relationship with a shy store owner.
One of the things we love about this film is that it doesn't make homosexuality a big deal – the local people are supportive and welcoming. It might be a bit unrealistic, but hey, sometimes you need that bit of starry-eyed escapism. The tenderness of the fairy tale story makes this a lasting addition to our rota of gay rom-com movies. Watch it now!
One of those classic rom com cases of a reunion after an initial false start (think When Harry Met Sally only with laxatives), this funny and cute film is a rare example of both leads being played by gay actors. Not only does it make our list of gay rom com movies, it also makes the list of gross-out comedies along with Another Gay Movie – you heard us mention laxatives, right?
If you can get past that, this is a sweet and easy to watch movie that just wants to make you smile; and it will succeed. There's a great supporting cast including Parker Posey and it's generally a colorful film based in New York that will brighten up the end of a dull working week. It was one of the first films that proved that rom coms can be about gay couples too! Watch it now!
Based on a true story, this is quite a complicated entry on our list of best gay rom com movies; we should add a disclaimer that it's definitely more of a dark comedy rather than out-and-out laughs. The romance is definitely there though, in the close bond formed between conman Steven Russel and the man he falls in love with in prison, Philip Morris. The action goes from Texas to Miami to jail and the pace rarely lets up.
Jim Carey gives a hilarious and sweet performance as Russel, a man constantly trying to be back with his lover against all the odds, even if it means tricking his way back into prison. In between the darkly humorous gags there's a touching love story although lovers of happy endings might take some issue with the finale of this. Nonetheless, we think it's well worth watching if you haven't seen it yet. Watch it now!
This underrated gem of a film is one of our favorite gay rom coms although at first glance it might not seem like there's going to be much comedy. Jeffrey is a gay man in Manhattan at the height of the AIDS crisis. Fearing that he'll fall in love with someone who will then die, he swears off sex. Inevitably, as soon as he makes that pledge, a handsome man enters his life and all his resolve will be tested.
Along the way there are scenes with Patrick Stewart, Sigourney Weaver and Nathan Lane, just to make this film even more fun! We love a story like this, where love triumphs over stubbornness and reserve. Jeffrey has to decide whether his fear is going to rule his life or whether he can let himself fall in love, and the result is a sweet and uplifting romantic comedy. Watch it now!
This is a bit of a niche entry on our list, but we love the contemporary queer-friendly theme of this comedy drama set in New York that depicts a twink and his efforts to find his dream bear. When he meets Roger, the two of them have to overcome the prejudices of their communities to be together.
It's a fun film that's garnered a bit of a cult following and definitely worth a giggly movie night if you're a bear or a fan! Watch it now!