Are you thinking of moving to the beautiful and fabulously LGBT-friendly city of San Diego? We are confident you will find exactly what you're looking for here.
Whether it's a new job, excellent schools, or a fun city, there's something for everyone here. Sun-kissed, seaside, and seamlessly sexy, LGBT San Diego has long since shrugged off its reputation as a conservative military town and is today one of the USA's top queer places to live with plentiful warm sunshine, an active nightlife scene, and job opportunities galore.
And did we mention a tight-knit queer community?
Yes, just like in Portland, San Antonio, Phoenix, and other fabulously gay US cities, there is also an active LGBT scene here (if you know where to look), and this is something a gay realtor in San Diego can help you navigate as you find your new perfect home here.
While the queer community is welcome across the entire city, the epicenter of LGBT life here is undoubtedly the Hillcrest gaybourhood fills with farm-to-table eateries, trendy boutique stores, fabulous gay bars, what is quite possibly the world's only gay brewery, and a seemingly endless array of gay-orientated events.
At times it can seem the LGBT community in Hillcrest far outnumbers their hetero-counterparts leading to the unusual position of many venues declaring themselves straight-friendly. It's fair to say we are absolutely living for it and can testify that the queer vibes and come-as-your-fabulous-self spirit here infuses your soul with warmth and tempts you to never leave.
But leave you should! At least to explore the rest of wonderful San Diego, with its wealth of outdoor attractions, miles of gorgeous coastline, bubbling collection of unique villages, a revitalized downtown, and marvelous dining experiences. Everything is so laid-back here it is hard to believe that this is America's 8th largest city, but with the most perfect weather, a welcoming community, and a thriving cultural scene, what is there to stress about?
This, however, is not to suggest that moving to LGBT San Diego doesn't present distinctive challenges. Luckily, we've got your back.
Think of this article as a queer San Diego relocation guide that will help you understand what you're getting yourself into when moving to this beautiful city. If you need a more night-life and travel-focused guide detailing all the LGBT clubs, parties, and more, check out our Gay San Diego Guide!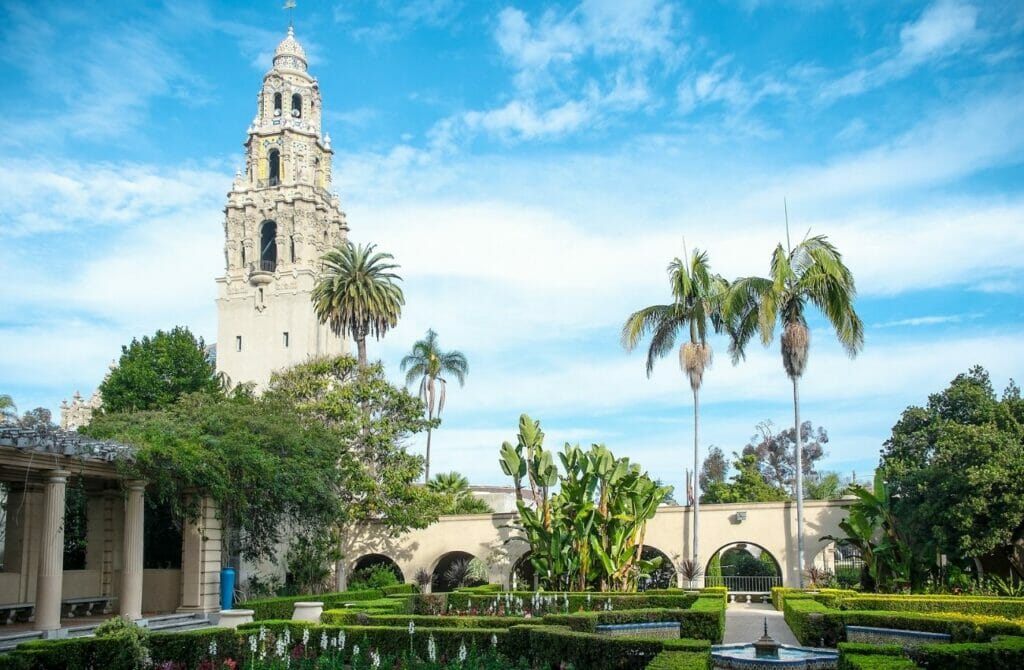 Highlights Of Moving To LGBTQ San Diego
The Weather
San Diego has consistent temperatures and beautiful weather all year. The city sees average temperature highs of 72 degrees. While temperatures might drop a little during the night, it's usually a cool 60 degrees that can be refreshing after spending the day in the heat.
Job Opportunities
If you're moving here for job opportunities, you will be happy to know that the city has the lowest unemployment rate in the U.S. Residents here enjoy a higher-than-average income of almost $76,660. The national average is $60,335. While the salaries are higher here, the cost of living is also higher. Some of the biggest employers in the city include industries such as research, military, tourism, health care, and technology.
San Diego Cuisine
San Diego is a city with a wide range of ethnic and cultural backgrounds that lend to its culinary scene. You will find French, German, Filipino, Latin, Asian, Vietnamese, Spanish, Indian, and Italian cuisine all over the city. San Diego s also famous for its seafood restaurants and steakhouses.
The Beaches
San Diego has many beaches, and they're the best places to spend your time in the city. Walk along the boardwalk at Mission Beach, head to Pacific Beach to enjoy the Tourmaline Surfing Park, or stroll along Crystal Pier. San Diego is also home to Dog Beach, one of America's first off-leash beaches, and Ocean Beach, perfect for anyone who wants to enjoy the waves.
Does San Diego Embrace The LGBTQ Community?
San Diego is considered one of the best cities in the country for the LGBTQ community to live and work. The city has a vibrant and present LGBTW community dating back to the 70s. Over the years, the LGBTQ community in San Diego has worked hand in hand with local government officials to build and maintain relationships and have discussions that break barriers. Almost 5% of the city's population identifies as lesbian, gay, bisexual, or transgender.
The city is lucky to have a history of LGBTQ leadership amongst elected officials. It also enjoys a progressive community that collaborates to further civil rights and equality for all. While there's still some work to do, especially for the transgender community, San Diego is making strides in other places supporting the LGBTQ community.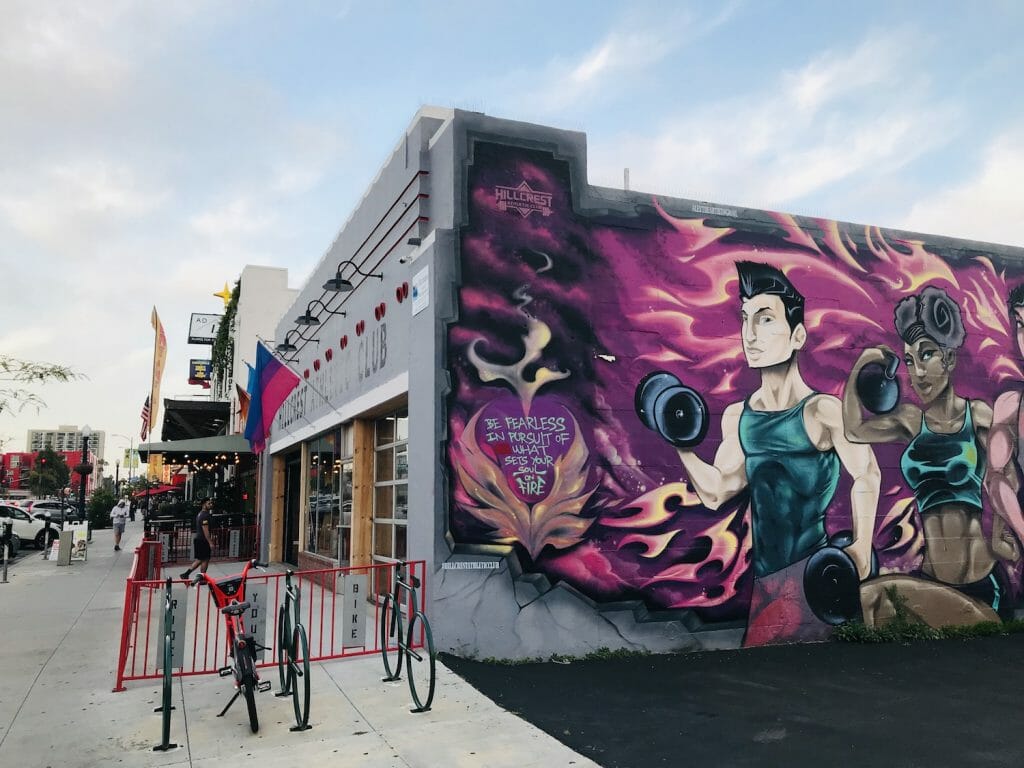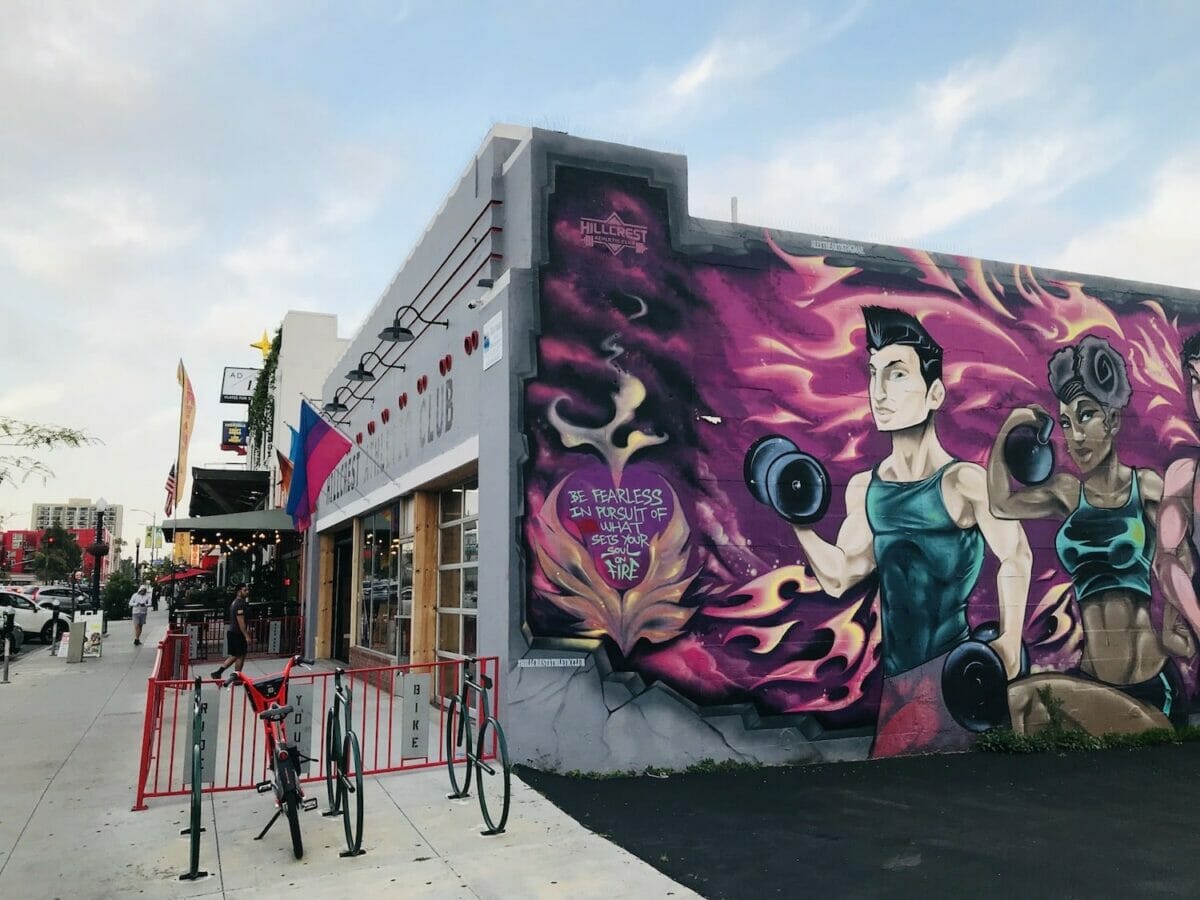 Notably, San Diego hosts the third-largest and second-oldest LGBT Community Center in the country. The Center for Social Services, San Diego LGBT Community Center opened in 1973 and currently serves more than 45,000 people every year through the help of more than 800 volunteers and 40 paid staff.
San Diego is also the first city in America to elect an openly gay District Attorney. Bonnie Dumanis was elected in 2002 and became the first lesbian District Attorney elected in U.S history.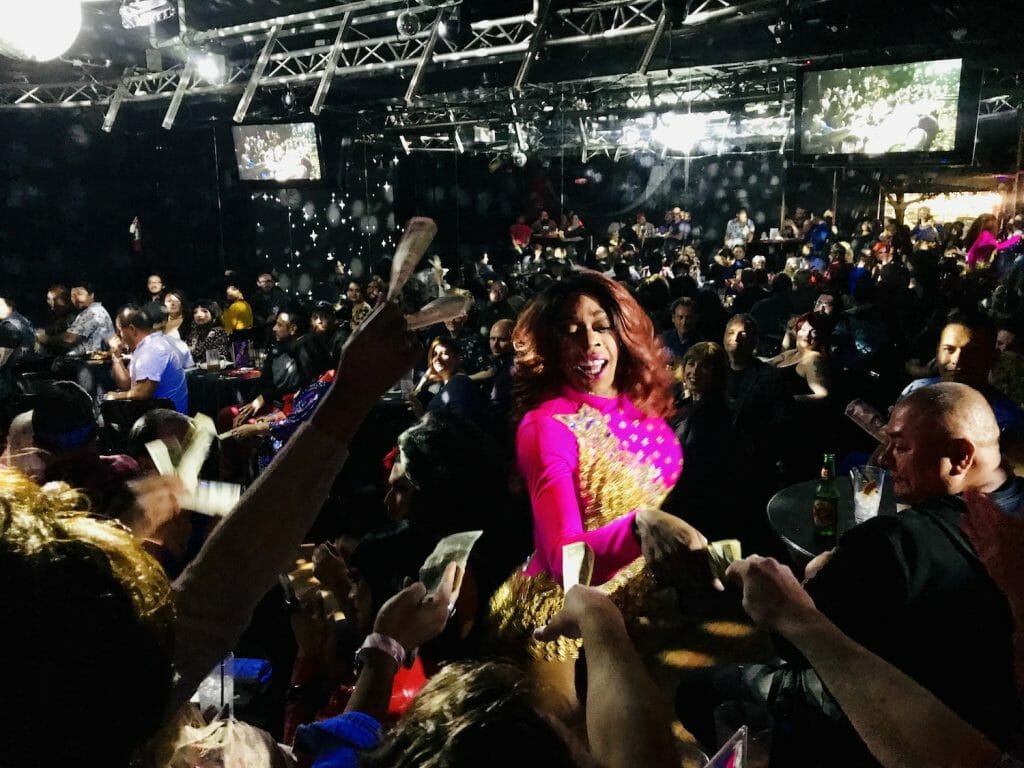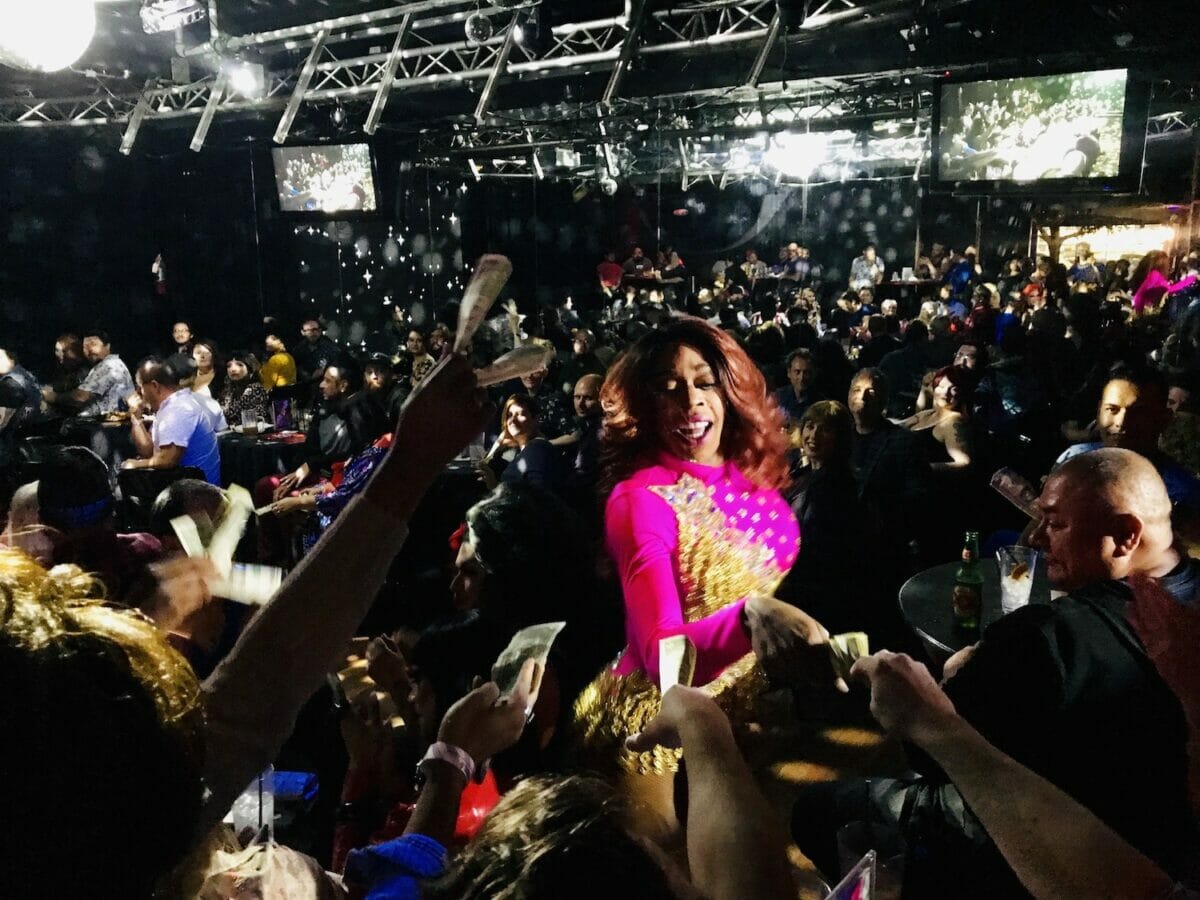 Is San Diego An Expensive City To Move To?
San Diego's cost of living is 77.93. let's take a detailed look at some of the expenses you will incur while living here.
Housing costs: more than half of residents of San Diego rent their homes. The average rent for an apartment here is $2,238. The median price for a home in San Diego is $614,000.
Utilities: you might not need winter heating in San Diego, but air conditioning is necessary during the summer. Expect to pay around %138 per month for utilities.
Food: groceries in San Diego cost 7% more than the rest of the U.S. expect to pay around $290 each month on groceries.
The Best Gay Neighborhoods In San Diego
Not all LGBT individuals want to live in the frenzy of San Diego's central Downtown and Gaslamp Quarter, so thankfully, there are lots of alternate areas to live for those who are seeking a calmer-yet-still-LGBT-friendly environment.
When relocating to LGBTQ San Diego, keep in mind that some neighborhoods are closer to all of the exciting queer events and happenings than others. Knowing them in advance will ensure that you arrive at your new home in the most suited gay-friendly area of town.
Start with these top gay and LGBT-friendly San Diego communities to find your fabulously perfect new home, each with its own individual personality, welcoming community, and amenities you'll adore. Allow ample time to become acquainted with San Diego's diverse personalities, and keep in mind that this city has plenty to offer everyone – LGBTQ or not!
Now let's take a look at where the handful of marvelous gay areas in San Diego are and talk about the San Diego gayborhood where you might feel most at home! Or speak to a local LGBT real estate agent for a more detailed understanding of the best options today.
Hillcrest
Hillcrest is San Diego's gayborhood and is the hub of all LGBTQ activity. The neighborhood hosts the city's annual Pride parade and a multitude of others year-round. Hillcrest is a diverse neighborhood and is home to many restaurants, gay-owned businesses, and specialty stores. It is an older, gentrified district, and home prices have increased over the year.
The LGBTQ community first called Hillcrest home during the 70s, and the first Pride parade was held here in 1975. In 1980, the city's first LGBT community moved here and made a neighborhood home. Since then, the Mission Hills district in Hillcrest is affluent, and should you move here, be prepared to pay a high amount for your home.
The highlight of this neighborhood is that it is quiet, has an excellent view of the ocean, has two recreational parks in the Mission Hills area, and has a rich history. If you're moving to San Diego to begin your career, this might not be the neighborhood for you since even the smaller apartments are pretty expensive. You will not find many students or young families living here.
The district has a 5.1% of households with same-sex couples, and most of the architecture consists of condos and family homes. Hillcrest hosts a weekly Farmer's Market where you will find local treats, fresh produce, and flowers. Most of the population here commutes by bike. The median price for a home in the Hillcrest area is $545,000.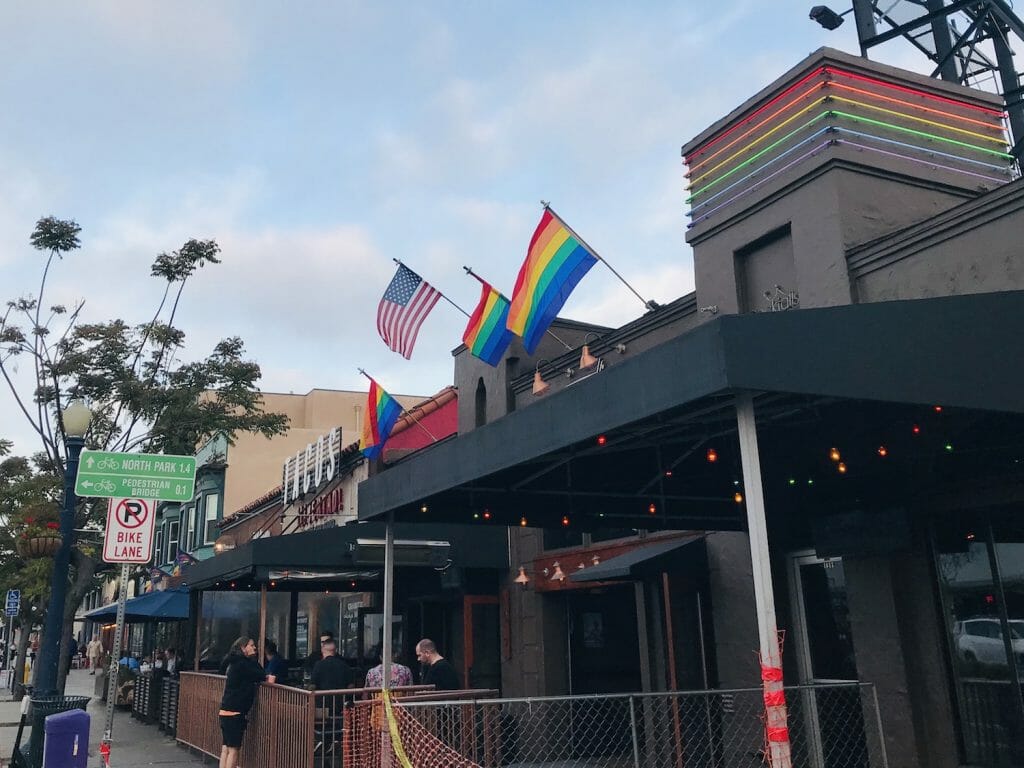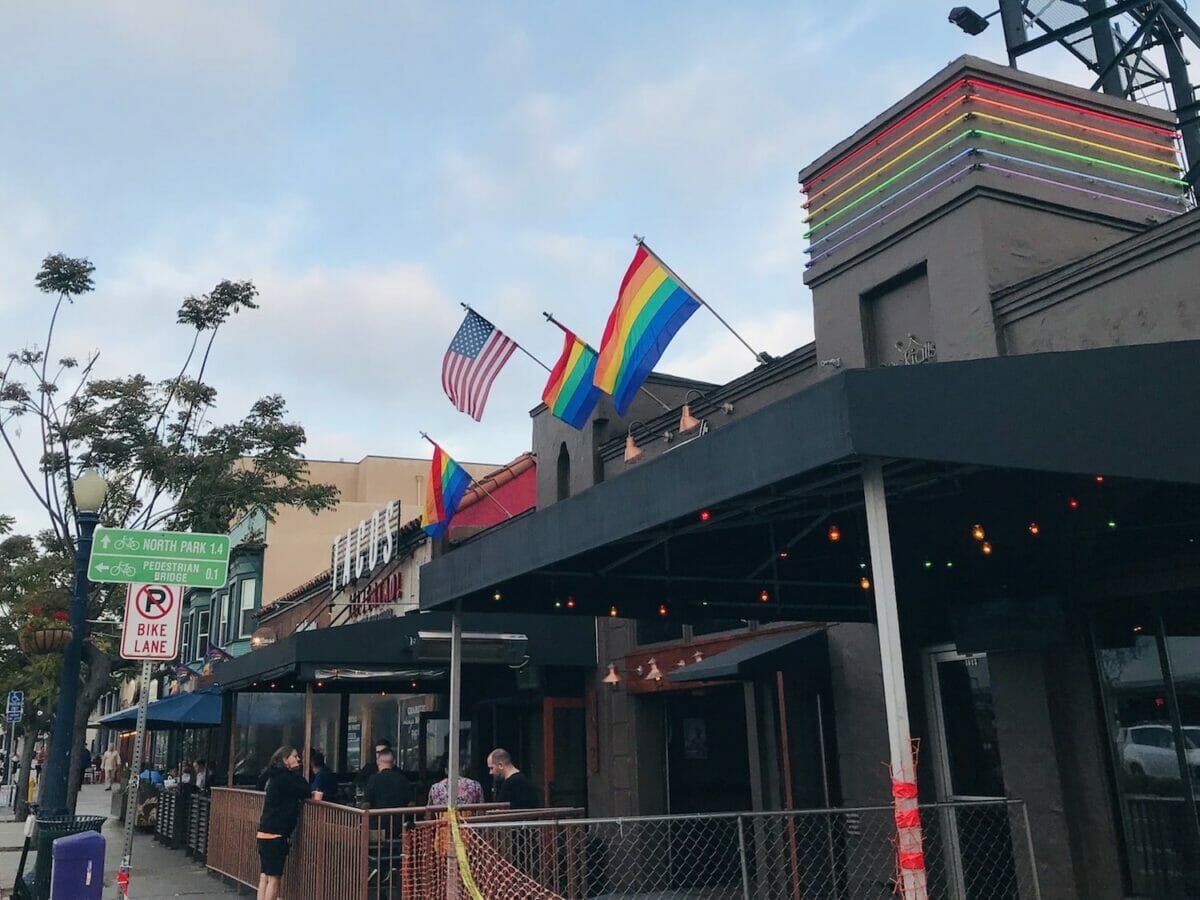 North Park
3.1% of households in North Park are same-sex couples. The neighborhood is more relaxed than Hillcrest but is also more family-oriented. The architecture here consists of single-family homes dating to the 20s and condos. You are likely to find vintage spaces here and enjoy various events hosted by the neighborhood.
Bars, eateries, art galleries, cafes, and restaurants are in plenty here. The Greater North Park area is considered one of California's best places to live. Living here, you will experience a suburban vibe, and most residents rent their homes. The area attracts young professionals since it's a liberal neighborhood.
If you have school-going children, you'll be pleased to know that the public schools here are above average. North Park Community Park welcomes you to its recreational park with hundreds of activities, a basketball court, and a recreation center. The median price for a home in the North Park area is $576,028.
Normal Heights
Normal Heights is a dense urban neighborhood. Almost 1.7% of its residents live with a same-sex partner, and the area is more affordable than most other GLBT hubs in the city. However, the housing here is much smaller. Normal Heights has a higher number of condos and apartments than other areas in the city, but you will find a close-knit community here.
Residents of Normal Heights care about where they live and support their local businesses. Once you settle into the area and make some new friends, you're likely to bump into them or acquaintances. If you hate the thought of living in a cookie-cutter community, you don't have to worry since Normal Heights has a distinct personality of its own. While the population here is almost 52% white, it's also 13% African American, 25% Hispanic, and 9% Asian American.
Normal Heights was historically a blue-collar neighborhood, but things have changed as more professionals have moved to the area and renovated the Craftsman homes and traditional bungalows that were once characteristic of the community. Normal Heights is highly popular with Millenials and ranks as one of the best places in the city for Millenials. The average price for a home here is $467,618.
University Heights
Surprisingly, you will not find a university in this neighborhood despite its name. The district features a range of diverse restaurants, shops, and coffee shops primarily along Park Boulevard. Inspired by the LGBTQ community, the Diversionary Theatre has also found a home here.
University Heights is near the Normal Heights and Hillcrest neighborhoods with Balboa Park, San Diego State University, Downtown, and Mission Valley all close by. In the 1880s, there was a plan to build a university in the area, but the Unified School District now occupies the land. This neighborhood is chock-full of artist's studios, boutiques, restaurants, coffee shops, and live entertainment.
There are many housing options here, including apartments, condos, million-dollar homes, and cottages. One of the most popular areas in this neighborhood is Trolley Barn Park, which hosts free summer concerts. The population of University Heights is diverse and has a strong sense of community. The median price for homes in this area is $540,745.
Annual LGBT Events In San Diego
After moving to a new city, you will likely want to create new connections, meet new people, and network. Thankfully, LGBT San Diego plays hosts to a variety of annual events for lesbians, transgender persons, gays, and anyone else who wants to have a good time.
While there are many queer events in the city, the ones listed here are the largest and greatest and are all worth marking in your calendar as you won't want to miss them.
Hillcrest Mardi Gras (February)
One of the largest street parties in San Diego and always a wild and scandalous evening, though not quite as good as that in New Orleans or Sydney. With a huge dance stage and open-air beats, live entertainment, costumes, and of course, beads, you'll definitely want to be in town for this annual Fat Tuesday celebration!
An annual LGBT film festival bringing a queer little culture to San Diego. FilmOut San Diego seeks to recognize, promote, celebrate and support the important diverse artistic contributions LGBT filmmakers make to their community.
Pride of Hillcrest Block Party (July)
Kicking off San Diego Pride celebrations with urban style and flare. They shut down the streets, bringing in the dance stages and tempting all members of the LGBT community out for a gigantic Friday night block party. Celebrate the start of Pride with their open-air dance floor, DJ stage, tons of entertainment, and a gigantic Ferris wheel!
A woman-centered event that celebrates and supports the talents and contributions of women while fostering meaningful connections within the LGBT and larger San Diego community.
San Diego's biggest summer party is calling your name! Celebrate diversity and inclusion in Balboa Park with community resources, booths, and four stages of live entertainment. A three-day LGBT party with everything from inspiring speeches from recognized LGBTQ leaders, to a rally, Pride run, club nights, festival, and, of course, a Parade that is among the largest Prides in the United States, attracting over 200,000 cheering supporters of the LGBTQ community.
San Diego's ultimate summer art and music festival and an annual celebration of community spirit featuring live bands, electric dance music DJs, arts, crafts, and food that attracts over 150,000+ visitors from San Diego and Southern California! This is San Diego's largest and Best art and music festival– stretching nearly half a mile in size on over 9 city blocks! Known to locals as "Pride-Light," Hillcrest CityFest is a celebration of the landmark Hillcrest sign, the residents and businesses of Hillcrest– who have been champions for equality, diversity, and inclusion in San Diego and beyond.
Red Dress Party San Diego (September)
Also taking place in other cities such as Portland, Sacramento and Chicago, this is a night of music and dancing mixed with charity and fun, where all attendees – and we mean everyone – are required to wear a red dress, regardless of gender identity or sexual orientation. This serves as a powerful sign of solidarity and compassion for those of us affected by HIV/AIDS and a way to unite the crowd in one radiant theme. Red Dress Party San Diego is a unique celebration that invites everyone to be brave, let loose and celebrate impact.
San Diego's Bear Weekend to benefit the Bears San Diego Charities. A weekend full of activities that are fun and exciting, a price tag that makes it worthwhile, and an opportunity to make new friends and visit with old ones.
LGBTQ+ Community Organizations In San Diego
To progress the LGBTQ agenda, the queer community commonly has to rely on donor organizations or non-profits.
Wherever you live, it's critical that you support such groups in any way you can use so that they can reach out and aid others in the community. You might even need their assistance right or at some point in the future – and no matter what, every queer person has benefited from their tireless work to achieve the progress and rights we have today. Here are some outstanding community LGBT organizations in San Diego.
These are wonderful places to start if you're looking for LGBTQ groups to join, seek support from, meet new people with or volunteer for a cause you care about.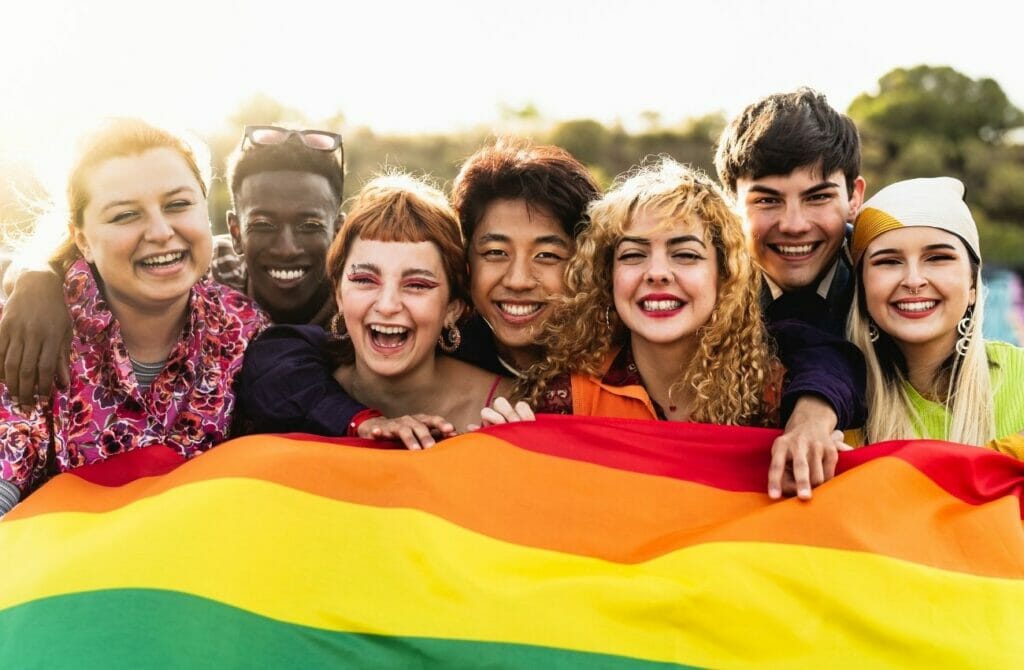 Also known as the San Diego Lesbian, Gay, Bisexual, and Transgender Community Center, The Center is one of the most vibrant and largest community centers in the U.S for the LGBTQ community. It is led by an 11-member board whose goal is to achieve and promote LGBTQ human rights, health, and wellness. Stop in to get an idea of the incredible work these guys do, to seek help, or simply to ask about the local gay scene and get a better idea of all the LGBT events that San Diego has to offer.
San Diego American Flag Football
San Diego American Flag Football is an organization that seeks to foster the self-respect of LGBTQIA+ and allied individuals to promote the understanding of this group from the greater community through athletic and social enjoyment of American flag football. The organization seeks to offer an outlet for the public to see and interact with the LGBTQ community outside a stereotypical environment.
SDWC is a feminist-lesbian-identifying sisterhood of artists that welcomes volunteers and members from the diverse allied and LGBTQ communities. The group was founded in 1987 by Cynthia Lawrence-Wallace, a community activist, and has since grown to a community of more than 150 people that believe in the power of women and music. SDWC offers a safe space that nurtures women's creativity, inspires social action, and celebrates diversity.
A club for bears and bear fanciers. Club members consist of all types– bears, cubs, and otters and those who have little or no body hair but enjoy the company of hirsute men. Bears San Diego's purpose is to bring together men of like minds on a social basis, providing events at a local bar, den night at members homes, outings to movies, restaurants, the zoo and parties with other Bear Clubs. These gatherings give participants the opportunity to actually meet other bears and admirers to create new friendships. Curious – head along to their next event…They won't bite…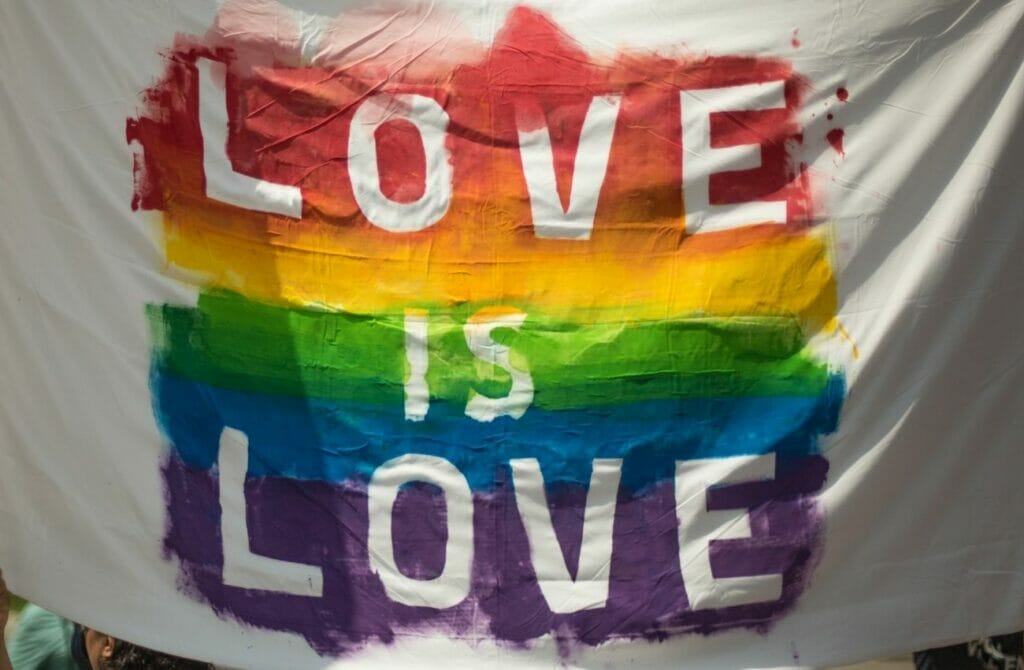 LGBT Owned Businesses In San Diego
After moving to LGBT San Diego, it's only natural to want to support queer businesses. One strategy for establishing a safer and more inclusive society is to create a secure environment where people may rest, buy, dine, and connect without fear, and this is exactly what LGBT companies should strive for.
To safeguard the queer community's survival and success, it is critical to support these initiatives wherever you are. With that in mind, here are a few LGBTQ-friendly businesses worth visiting in San Diego.
The third oldest LGBT theatre in the US was founded in 1986 to provide quality theatre for the lesbian, gay, bisexual, and transgender communities. Performing frequent inspiring and thought-provoking theatrical platforms to explore complex and diverse LGBT stories, which influence the larger cultural discussion. If they have an event while you are in Gay San Diego, we highly recommend heading along.
Hillcrest
The local gaybourhood is buzzing with gay bars and gay-owned restaurants, cafes, and shops. Wheater you want fabulous coffee, a quiet brunch spot, thrift shopping, farmers markets, or wild nightlife, you will find it here. Seriously, if you only go to one place in Gay San Diego, make sure it is here! A great place to shop for local produce, arts and crafts, or enjoy a night – we would need a separate guide to list all of our favorite spots here, but some of the clear highlights were the uber-trendy insideOUT, a sexy, chic, and refined destination for fine dining, the Wednesday night drag show at Urban MO's Bar & Grill (often named one of the world's best gay bars) and the creative Better Buzz Coffee Roasters known for its unique drinks menu and hip, quirky setting.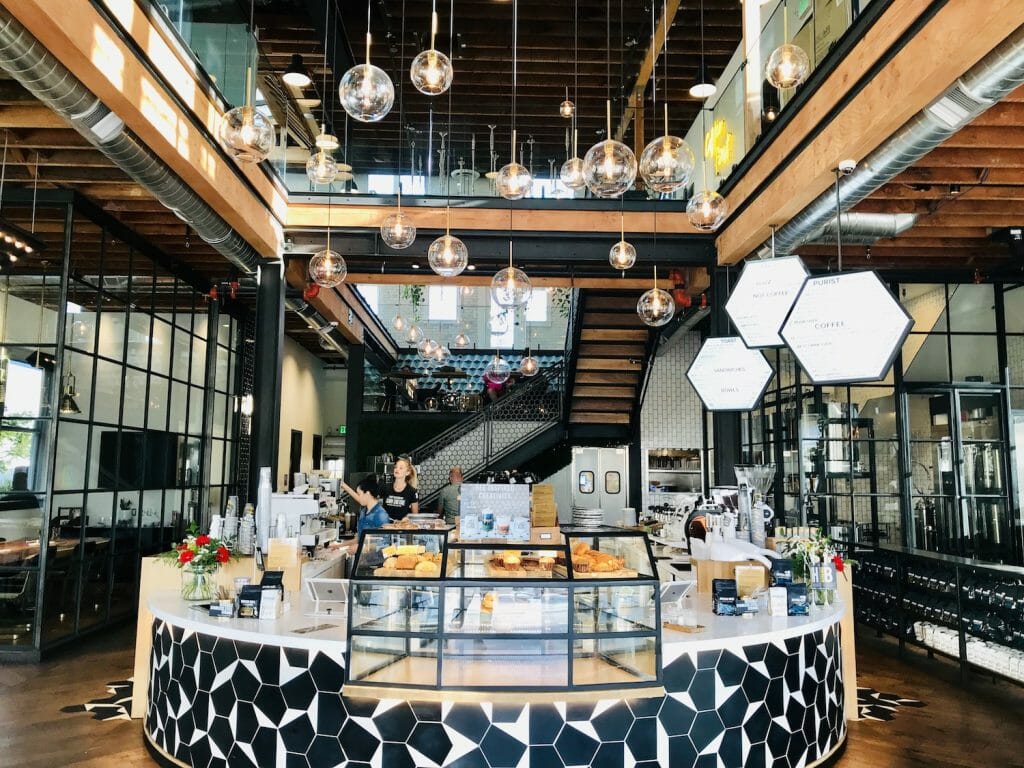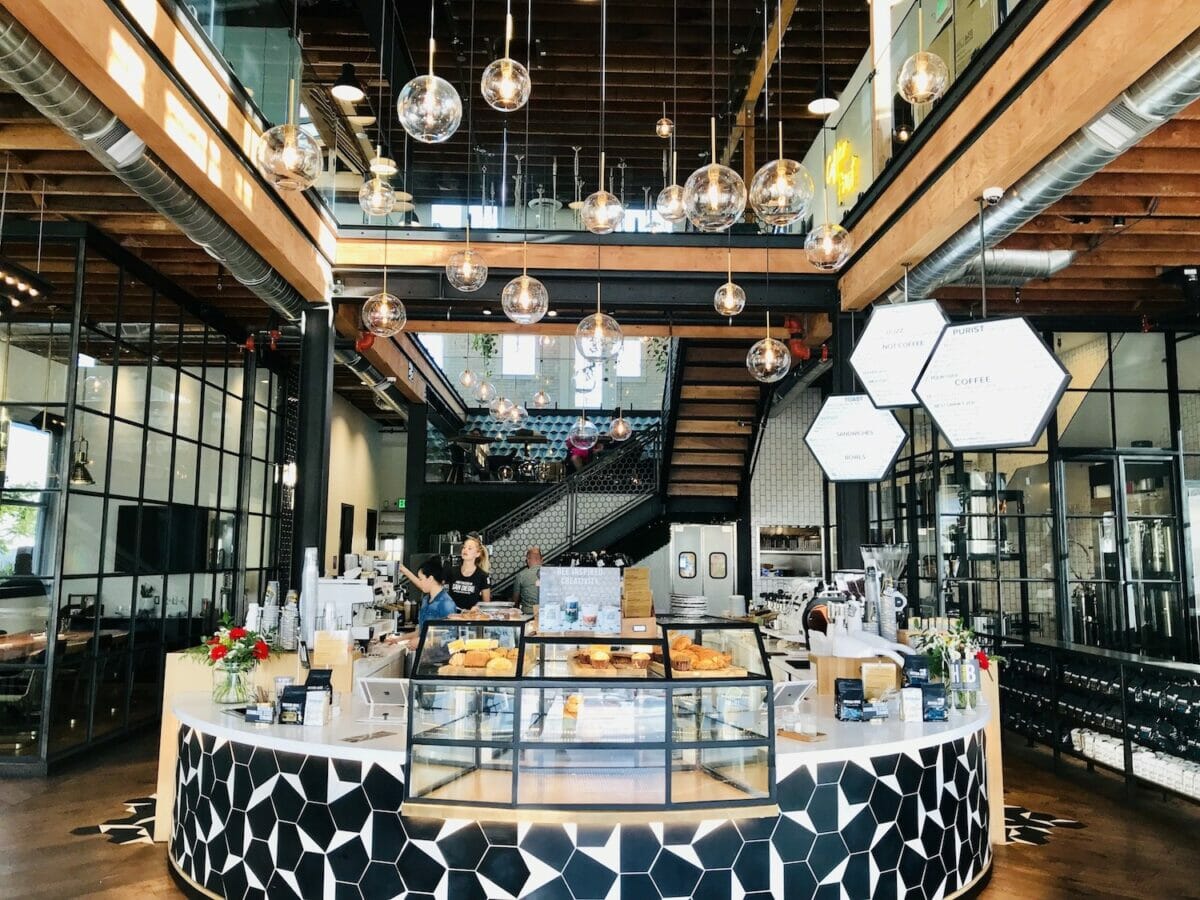 San Diego's largest gay nightclub and one of the most popular located in the Hillcrest Gaybourhood. With two sizeable rooms, each with its own bar and dance floor with DJs spinning for the energetic crowds, what's not to love? There is Hip-hop out front and techno in the back, VIP booths, an outdoor patio, and fun events most nights, including drag shows, underwear contests, and lesbian nights every Thursday. Go-go dancers and beautiful people are also a given, as is a vibe that just makes you want to dance! Open 10 pm to 2 am, Wednesday through Sunday.
San Diego's best lesbian bar opened in 2009 with a full patio bar and fab restaurant. After dark, Gossip Grill transforms into a dance nightclub for the ladies – but don't worry, they play nice with boys and everything in between. Everyone is welcome here! The perfect combination of ambiance and tastes will have you crawling back for more. Gossip is decked out with feminine-inspired art, fabulous chandeliers, and a foliage facade outdoor patio bar with two fire pits that allows everyone to enjoy Hillcrest the way it was supposed to be enjoyed – outdoors. Pair that with modern American comfort food, Tickle My Taco Tuesday, and Drag Brunches, and you've got yourself a one-of-a-kind five-star lesbian bar. Trust us, ladies, these sorts of venues are a rarity globally, so go out and use it!
The ultimate in drag dining with fabulous nightly live acts, a funky gospel brunch & outrageous decor. More straight than gay-popular, but if you want to enjoy a camp and kitschy meal out with fabulous divas (or just a few laughs over cocktails), Lips is a great option.
Quite possibly the only gay brewery in the entire world, or at least the only one we have come across, this LGBT hangout brags about its fabulous pints, growlers & kegs of house-brewed beer – and rightfully so, they are delicious! There are also delicious stone-fired pizzas, spicy wings, and fun Happy Hour specials. Check their website for a crazy range of events, including unique parties such as a drag show fundraising for LGBT Asylum seekers and a Red Ribbon beer launch with proceeds going to the HIV Collective San Diego. Weekly there is also a bottomless Saturday special featuring, well, an unlimited supply of bloody beers or BeerMosas from 11 am-2 pm, and breakfast pizzas…
The only gay leather Bar in San Diego and open every night of the week to boot! Intimate vibes, low-key atmosphere with a pool table, masculine energy, and plenty of nighttime events. Not an S&M (Stand & Model) bar, but a friendly neighborhood haunt in North Park that attracts regulars and those curious about exploring their kinks. There is no enforced dress code, but leather or fetish wear is strongly encouraged every night of the week. Uniforms, rubber, latex, chaps, harness, any leather – You know the drill.
Marley's Pet Planet
Marley's Pet Planet is owned by a proudly queer veteran of the armed forces, Carla Butcher. Carla has more than 18yrs experience in the restaurant business and has a bachelor's degree in Business. Carla first started creating gourmet biscuits and craft dog beer.
She has also had a hand in creating holistic healthcare products and gourmet dog food in honor of Mr. Marley, her PTSD service dog. Carla views Marley's Pet Planet as a thank you to Mr. Marley for helping her get through PTSD. She wants to offer all the essentials pups need to lead healthy, optimal lives through this business.
Baby Cakes is the city's ultimate celebration destination. The establishment has been serving sweet treats since 2008 that include wedding cakes, cupcakes, and all kinds of desserts. Baby Cakes has three locations and is always ready to make your birthday, anniversary, or holiday celebration meaningful with some delicious dessert. Whether you're looking for breakfast, brunch, gourmet cupcakes, coffee, or special event desserts, Baby Cakes has your back
Final Thoughts On Moving To LGBTQ San Diego
San Diego, also known as America's finest city, is one of the best cities to live in on the West Coast. There are many fantastic employment opportunities, various beautiful beaches, affordable and welcoming neighborhoods, delicious cuisine, and so much more. The LGBTQ community here is vibrant, strong, and growing, which means you will feel right at home.
Keep in mind that life is what you make it, and wherever you choose to begin your new life in gay San Diego, we hope you find the openness and security you deserve. The surest way to discover LGBT San Diego is always going to be living in a gay-friendly neighborhood by frequenting local LGBT businesses and events and joining queer community groups and sports teams.
We promise that if you follow these steps, your transition to LGBT San Diego will be easier, and you'll rapidly meet like-minded people to build your new chosen family here. And if you are still not sure, we also recommend reading our Gay San Diego guide with more specifics on the queer attractions, events, and LGBT fun on offer…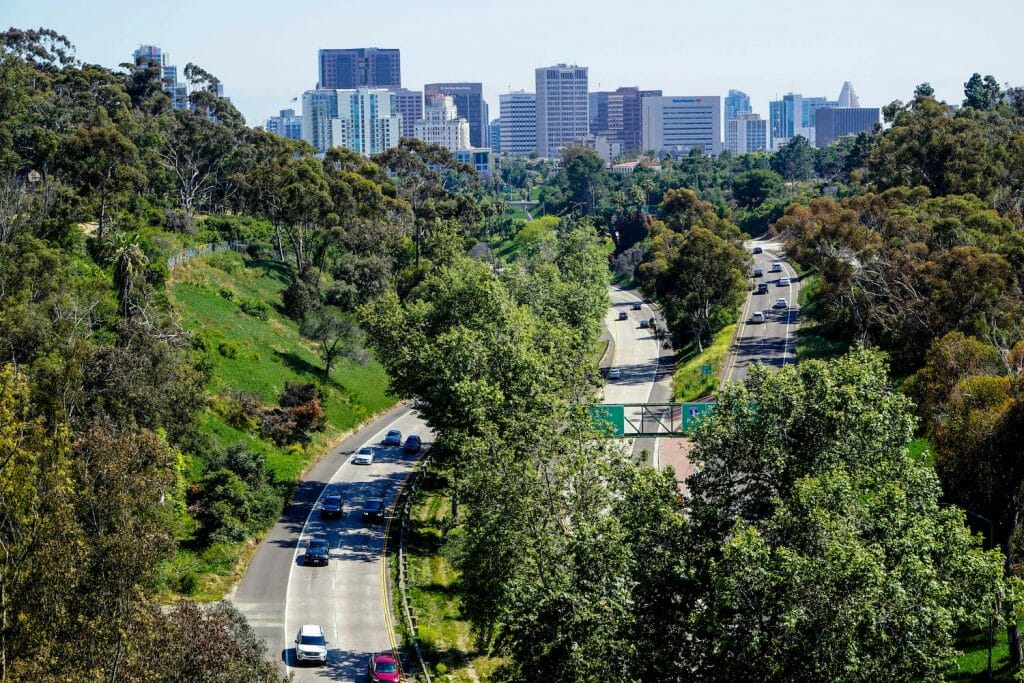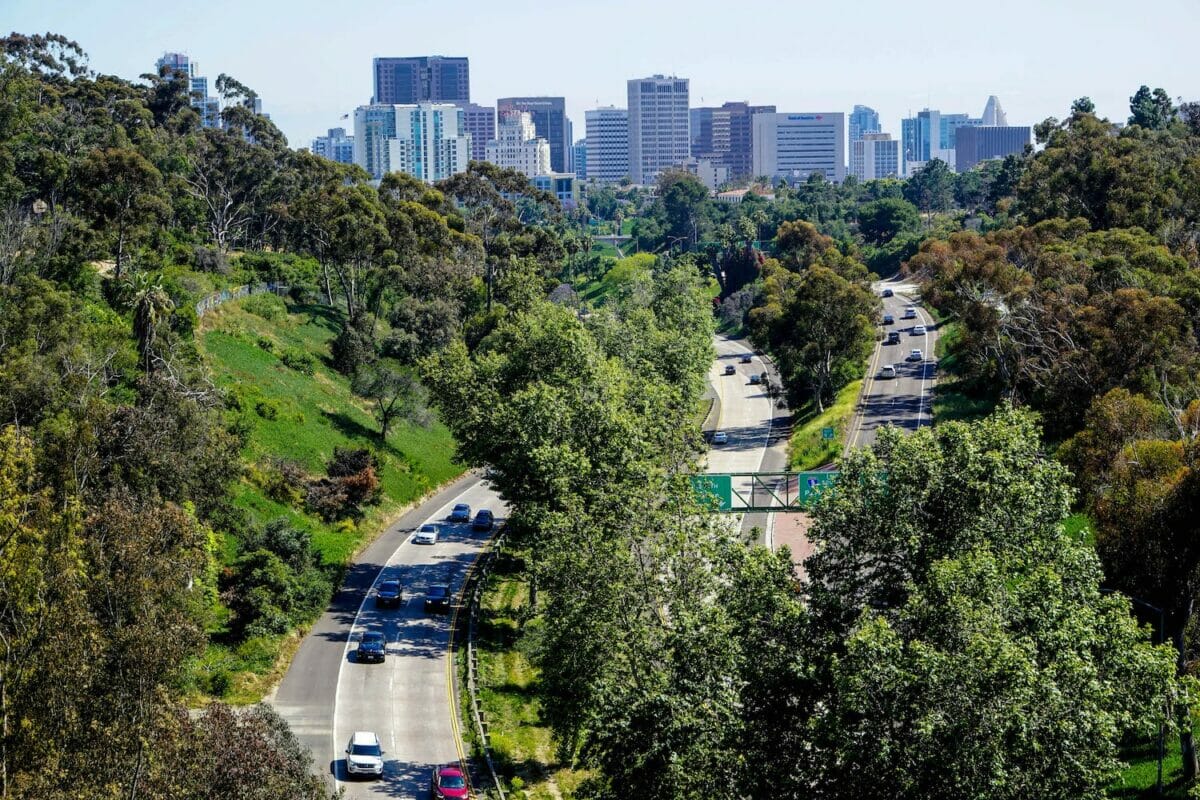 Finding Gay Realtors In San Diego California
When looking for the ideal realtor, why would you consider someone's sexuality? This may seem strange at first, but there are several reasons why contacting a gay realtor in San Diego is a great way to find your dream house.
After all, when it relates to one of life's most important transactions, it's not unreasonable to expect fair, equal, and honest representation from someone who understands the queer community's particular needs and wishes. Furthermore, unfortunately, many people (up to a third of Americans) continue to believe that our community does not deserve protection and dignity in housing, adoption, employment, and other areas of life.
So it's no surprise that LGBT people who use mainstream realtors often describe feelings of discomfort, unnecessary trouble, unenthusiastic representation, or even antagonism or outright contempt. Everyone deserves a pleasant, stress-free home buying or selling experience while being adequately represented, and this is why we feel you should hire a gay realtor to assist you in finding your future home.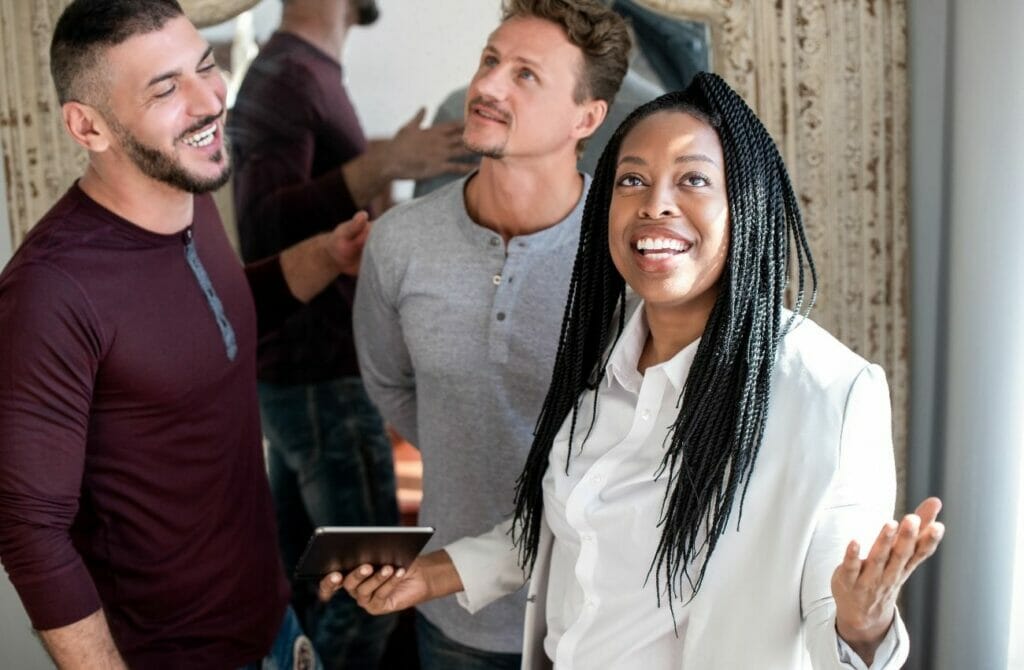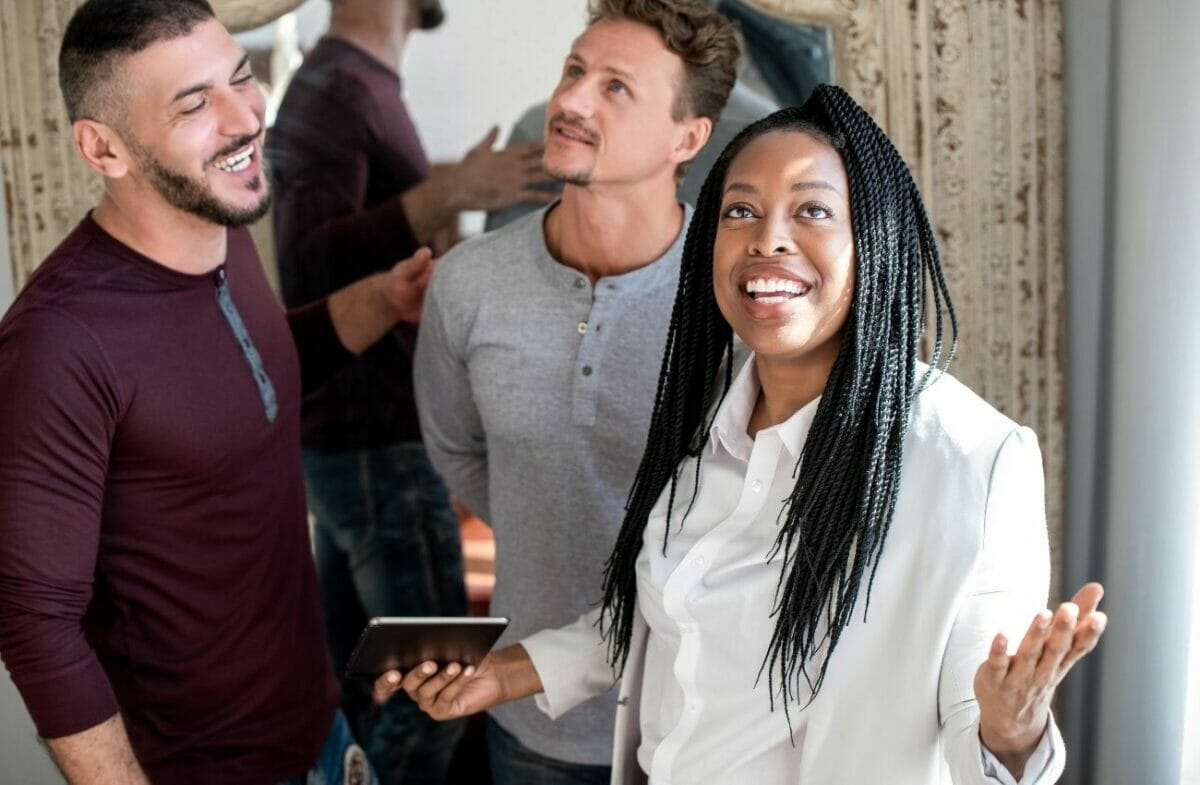 LGBTQ realtors are more likely to be familiar with the diverse communities in their area and know which ones may be best suited to you when looking for a home. That's not to say a heterosexual realtor isn't capable, but they've probably never had to address many of the issues LGBT people face. Rather than just being concerned with how bustling, fashionable, or up-and-coming a neighborhood is (or what it may appear like), gay realtors conduct extensive research into the neighborhoods in which they sell homes to ensure that clients are safe.
It used to be difficult to locate professional LGBT-friendly real estate agents in San Diego, and it was virtually impossible to find one if you were relocating here from out of state and didn't have access to a local referral. You no longer have to search for a realtor without knowing whether or not they are accepting of others because you can use a list of gay, lesbian, and gay-friendly agents in San Diego to do all of your homework for you.
Simply go to the page, and you'll be presented with a free list of gay, lesbian, and gay-friendly agents who can help you with your relocation as well as other useful information like LGBT+friendly schools, shopping, storage firms, tradesmen, and more. Read the biographies of LGBT real estate agents, then choose the one who is right for you. It's critical that you find someone who will be by your side and support you and your family during one of life's most exciting occasions.
Even better, there is no hidden motive, cost, or obligation whatsoever!