There are many great areas to reside in California, however, we think LGBT Sacramento hits the goldilocks zone of not too big and not too small. While other cities may be more popular, we think Sacramento is an excellent choice for those wishing to relocate to the west.
Although there are only around 500,000 people within city limits, Sacramento County's outer suburbs are home to an additional 1 million people. Within the state, there has been a noticeable population change in past years. Many people are getting priced out of coastal regions and are relocating to cities such as Sacramento.
Despite the fact that it is not everyone's first pick, this city has much more to offer than just a low price tag. If you're considering a move to Sacramento, consider this the ultimate guide.
Like all major US cities, there is a lively gay scene here (if you know where to look) and this is something a gay realtor in Sacramento can help you navigate as you find your new perfect home here.

Sacramento, California's capital, is regarded as one of the best cities to live in the U.S. Sacramento is known for its relaxed environment, flourishing economy, delicious food, a plethora of wineries and brewers, and plenty of activities. The city is often ignored by neighboring California cities, but those in the know know that Sacramento is one of California's top cities to live in!
After all, it continues to attract countless families and tech enthusiasts from the Bay Area because of its good quality of life and reasonable housing. Sacramento is not only clean and well-kept but it is also surrounded by beautiful mountains and pleasant neighborhoods that will make your move worth the hassle.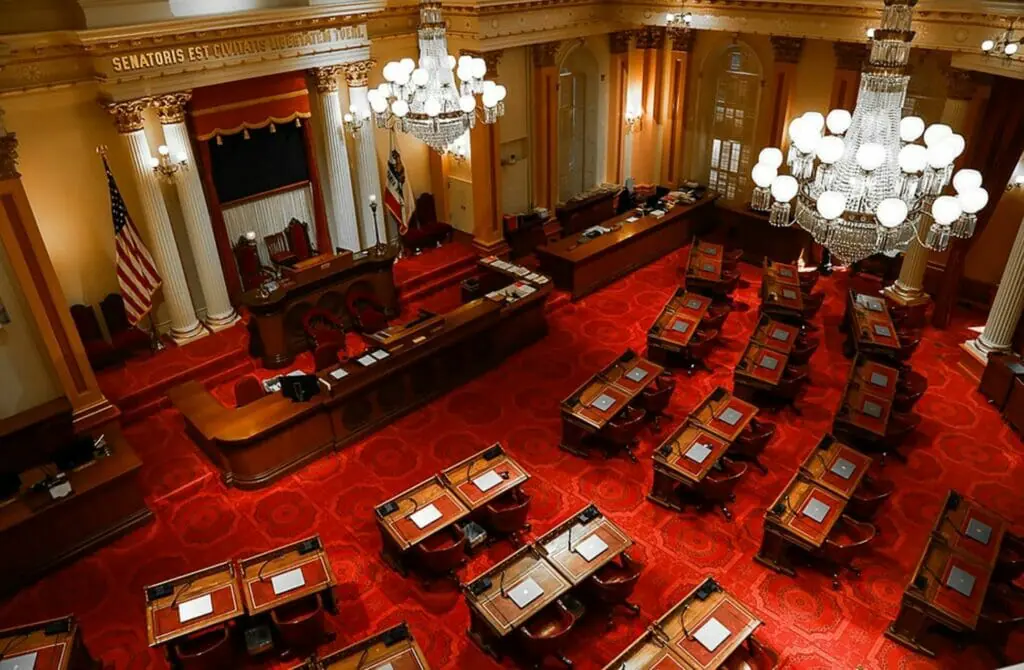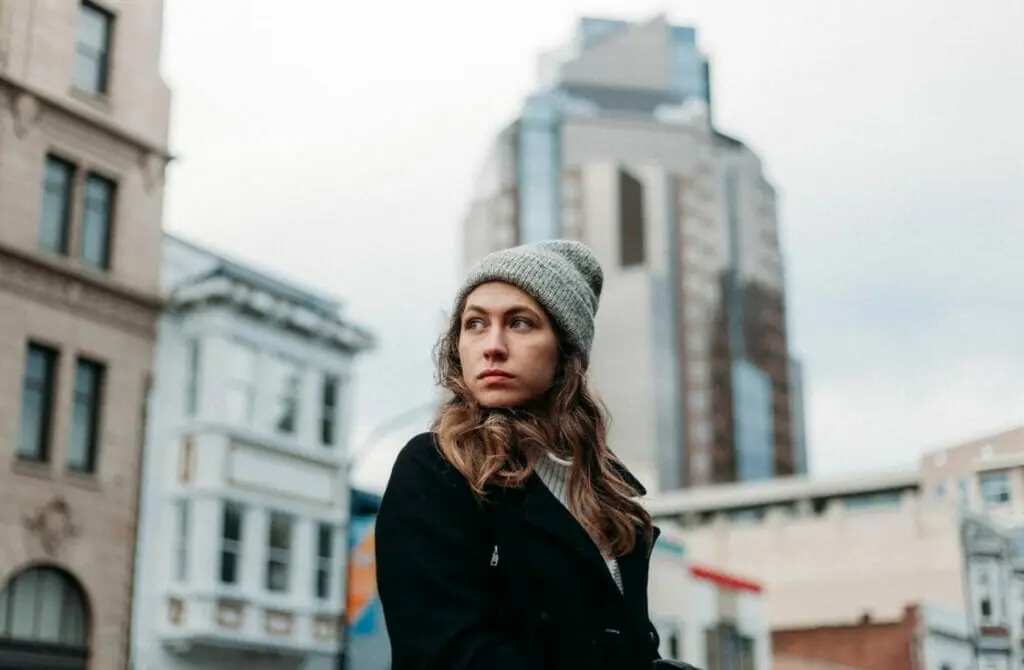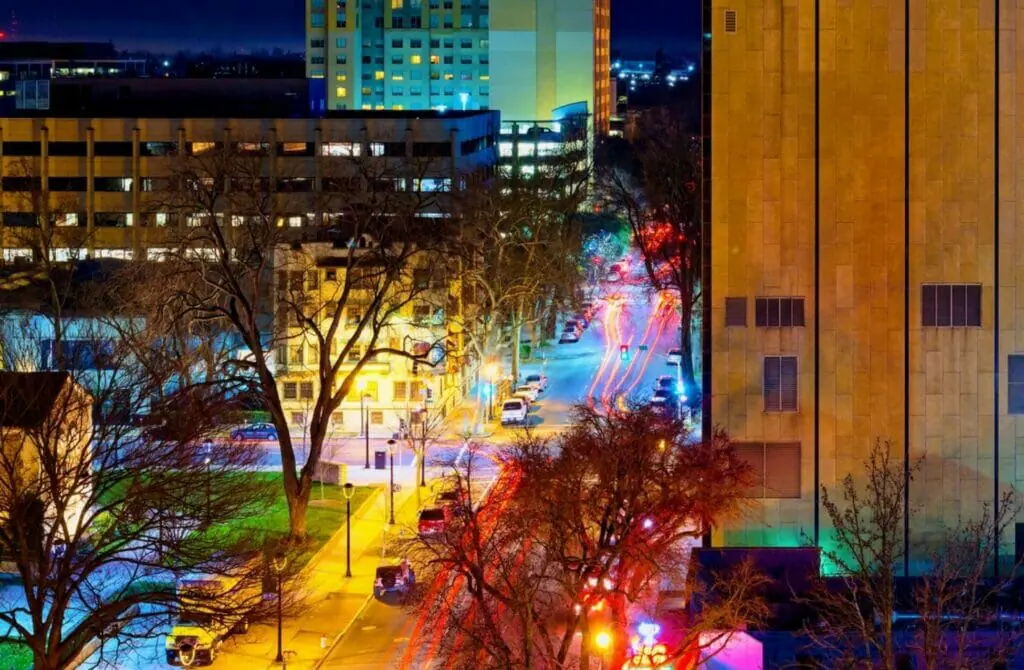 Highlights Of Moving To LGBTQ Sacramento
Sacramento is always an inspiring place to be, whether you're LGBTQ or not! Thanks to some thriving gay scenes, including a few in the city's most popular neighborhoods, making a move here will allow you to meet people with similar interests.
You can find pretty much anything within these boundaries. Whether it's bars, coffee shops, or brunch, the city has much to offer. Before we get into the nitty-gritty, let's take a look at some of the highlights that make up this beautiful city.
Winters aren't that bad
The weather in Sacramento depends on where you're from. Sacramento's winter weather can be too chilly for some – though not as bad as LGBT Minneapolis or Salt Lake City. However, has very little snow, making the winters pleasant and bearable for most residents.
Summers in this area of California are often hotter than in other regions of the state. This may not affect you if you're used to temps exceeding 100 degrees. You should keep in mind that, despite the increased humidity here compared to other areas of California, it is generally significantly lower than other places like San Juan and Raleigh.
Sacramento's summers are hot and dry, and we think it is easier to handle dry heat than humid heat.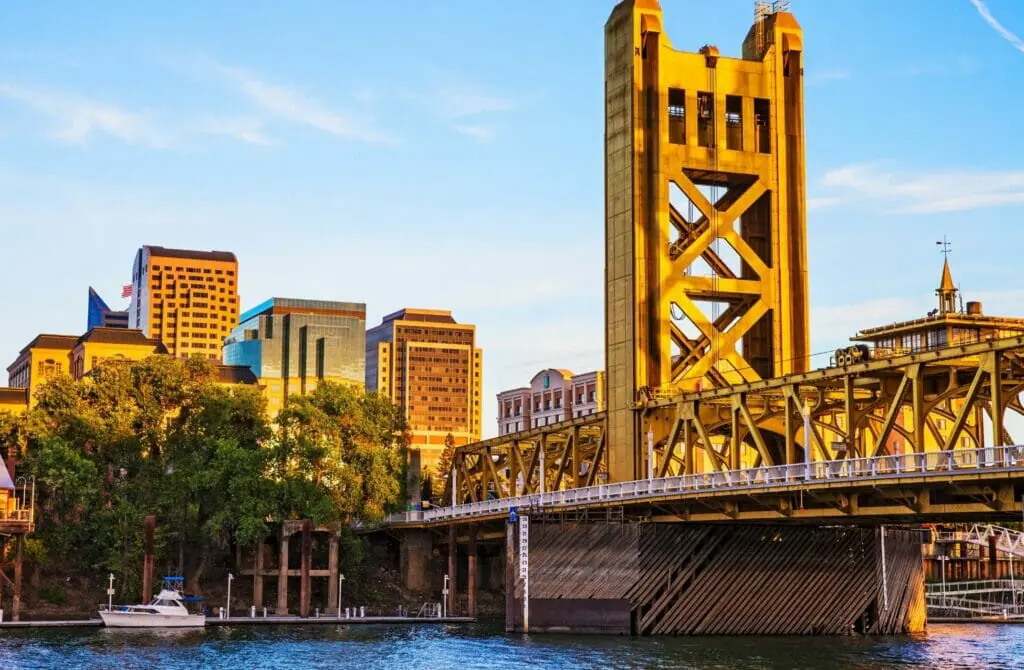 Less expensive than other California areas
Sacramento has seen some difficult economic times in the last few decades. Decreased housing expenses and a lower cost of housing have been ascribed to the 2007 recession. You'll profit from having a consistent income in a reasonable area to live by California standards if you can secure a job before moving to Sacramento.
However, act quickly because house prices are steadily rising.
The housing market differs depending on where you live. The cost of a typical entry-level single-family home is roughly $300,000. This asking price per square foot is much more than in other sections of the country. However, it is rather low in California.
Plenty of picturesque neighborhoods
Sacramento may be small by California city standards, but based on where you're coming from, it may appear to be rather expansive. This mid-sized city, regardless of its size, has plenty of tranquil tree-lined avenues right in the heart of the city.
Sacramento, like any other city, has a diverse range of neighborhoods, some of which are safer and more appealing than others. When relocating to Sacramento, you have the option of living within the city boundaries or in one of the surrounding suburbs.
Numerous employment opportunities
Sacramento has a respectable job market, despite having a higher unemployment rate than the rest of California. State jobs are more plentiful than in other places of California because it is the state capital. Due to the lingering effects of the recession in 2007, it's critical to know what kind of work you're hunting for ahead of time and to research that market thoroughly.
Sacramento is generally on the mend, despite the fact that the economy is still recuperating. People are more confident in their careers, and property values have risen. Some housing values have risen above those seen prior to the recession.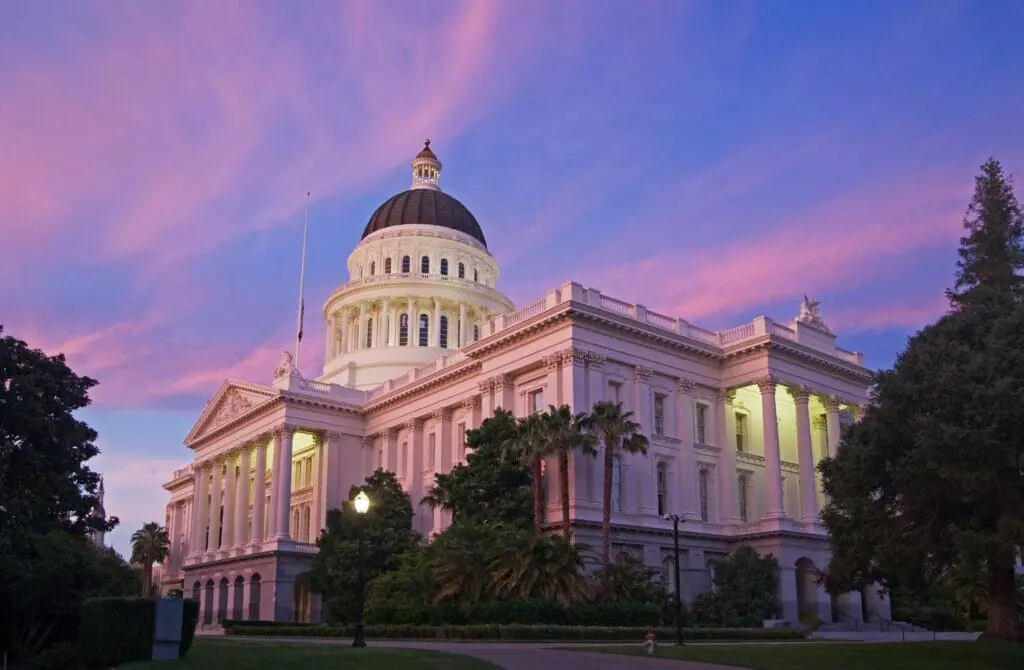 Does Sacramento Embrace The LGBTQ Community?
Sacramento has a flourishing and active LGBT community that is both incorporated into Sacramento community life and focused in Midtown Sacramento's Lavender Heights neighborhood, where LGBT residents have contributed to the development of a flourishing arts and gallery scene.
Almost a decade ago, LGBT people assisted to develop Sacramento's Second Saturday Art Walk, a monthly event that draws thousands of visitors to Midtown Sacramento but they were welcomed in city life before this and continue to this day.
Sacramento's city officials are also enthusiastic supporters of the LGBT community, while the state of California continues to have some of the best LGBT protection laws in the United States. All this is to say, you should feel safe and welcome when you move to LGBT Sacramento, although don't expect it to be quite as queer as the San Fran Castro.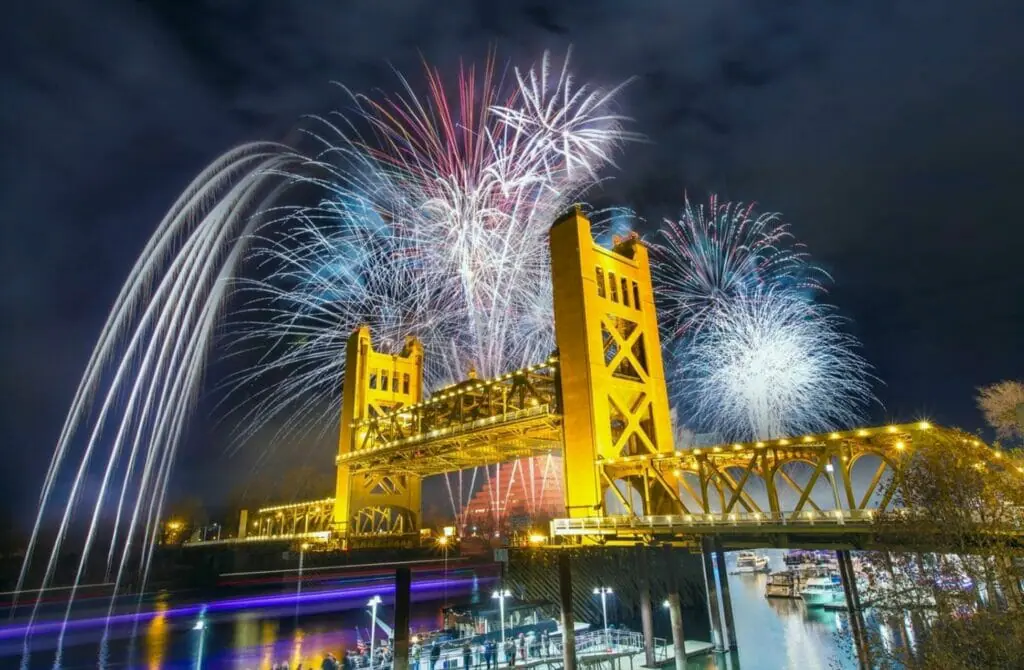 Is Sacramento An Expensive City To Move To?
According to the real estate business Knock, 81 percent of households in the Sacramento region, are priced out of new homes, which is a similar rate to Miami, and one of the highest rates in the country. In the Sacramento area, the average price of a new home is $650,000.
This indicates that residents will need a yearly salary of around $ 128,000 to make a $ 39,000 down payment. According to the survey, the median family income in the area is $76,706. Many families will not be able to meet market costs with this amount.
Housing: Sacramento has a cost of living index of 117.9. This means that it is 17.9% more costly than the national median. The most significant element affecting the cost of living in the city is housing expenses, which are 32.7 percent higher than the national average, as well as transportation expenditures, which are 38.7 percent higher.
Utilities: In Sacramento, utilities are comparable to the national average. Sacramento's electricity costs about $118 per month, making it one of the cheapest cities in California.
Healthcare: Healthcare costs are around 14% more than in the United States.
Groceries: Sacramento's average grocery bill is 20% higher than the national average.
The cost of living index for the city is informative, but having actual cash values to compare to your present cost of living may be more useful. H
ere's a glance at the cost of food and other living costs in Sacramento, as well as other popular products like gasoline, to give you a better idea of how much it costs to live in Sacramento.
1lb Ribeye steak: $13.01
½ Gallon whole milk: $2.40
1 dozen eggs: $2.91
1 loaf wheat bread: $4.37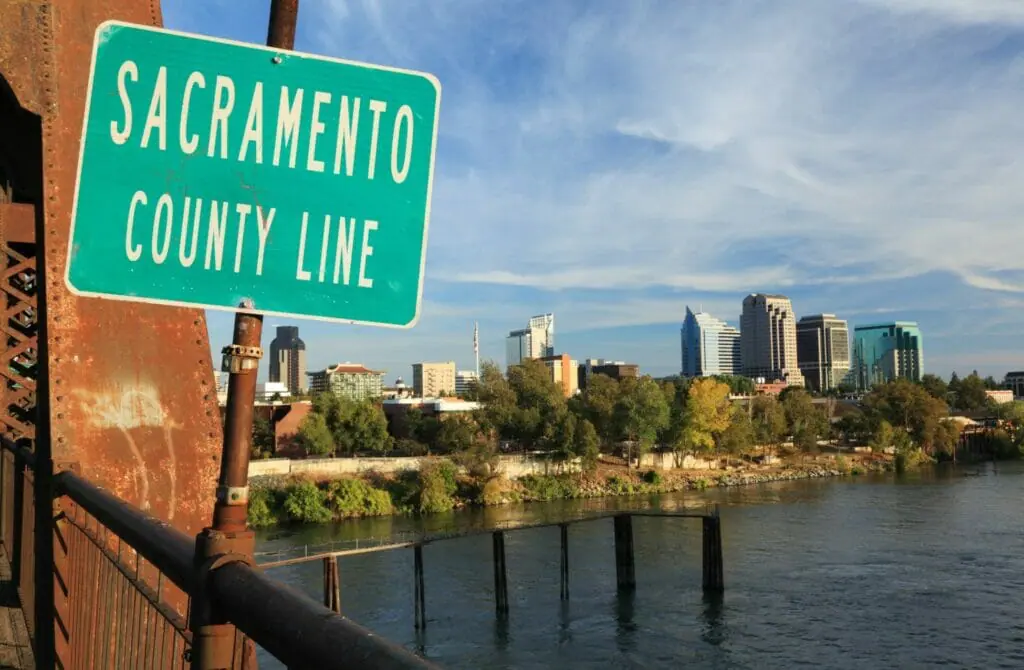 The Best Gay Neighborhoods In Sacramento
When relocating to LGBTQ Sacramento, you should be aware that there are a few areas that are close to all the fantastic gay clubs and nightlife, allowing you to pull your U-Haul up to your new house in a gay-friendly neighborhood or part of town.
If you're a lesbian, gay, bisexual, transgender, or otherwise queer person seeking a welcoming neighborhood with facilities you'll cherish, start with these top gay and gay-friendly Sacramento neighborhoods to discover your perfect new home, each with its distinct personality.
Give yourself enough time to acquaint yourself with Sacramento's diverse personalities, and remember that this city offers something for everyone – LGBTQ or not!
Or speak to a local LGBT real estate agent for a more detailed understanding of the best options today. Now, let's take a look at where these fabulously gay areas in Sacramento are and talk about the Sacramento gayborhood.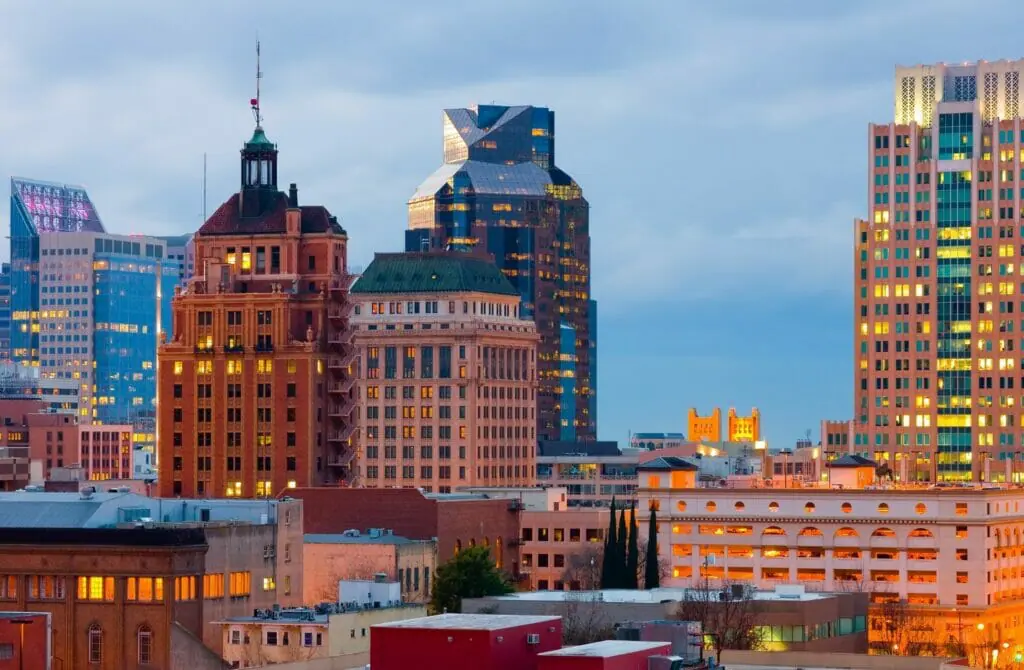 Lavender Heights
The Sacramento Rainbow Chamber of Commerce, along with gay City Council member Steve Hansen, civic organizations, and activists, launched a campaign in 2015 to officially recognize Lavender Heights as the city's LGBT gayborhood.
The Chamber acted as the fiscal agent for a fundraising effort that ended in the construction of the Rainbow Crosswalks at the busy junction of 20th and K streets, the core of Sacramento's thriving LGBT community, in October 2015. Merchants and neighbors in the vicinity were enthusiastic about the initiative.
The organization is now working on a fundraising effort to pay for the placement of street sign toppers in Lavender Heights. Faces, a video nightclub with a pool, Mango's Burgertown, where business owners and professionals can get together for an evening meal and cocktails on a spacious outdoor area encircled by art galleries and shops, The Depot, a video bar, and The Bolt leather bar are among the six LGBT clubs in the area.
Davis
Davis, with a population of 68,543, is a Sacramento suburb. Davis is one of California's best areas to live. Inhabitants in Davis enjoy a combination of urban and suburban living, with the majority of residents renting their homes.
There are numerous coffee shops and parks in Davis. It's also home to a large number of young professionals, and its populace is liberal. Davis' public schools are acclaimed should raising children in Sacramento be on your agenda.
Roseville
Roseville is the largest city in Placer County, located within the Sacramento metropolitan area. It's 16 miles northeast of Sacramento in the Sacramento Valley and is a very popular place to live with the rainbow community.
Roseville Junction on the Central Pacific Railroad was founded in 1864, but it did not flourish until 1907, when the Southern Pacific Railroad's terminals and maintenance facilities were relocated from Rocklin.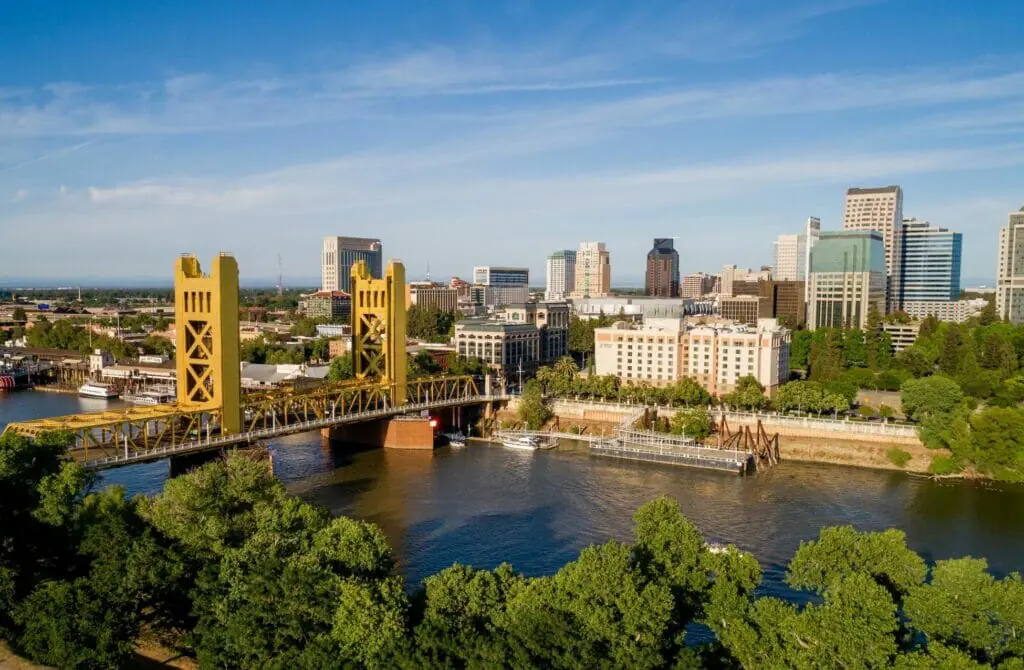 LGBTQ+ Community Organizations In Sacramento
There is no question that the LGBTQ community benefits from an exceptional amount of support, acceptance, and empowerment within certain pockets of Sacramento.
Here are some community organizations you might like to join or work with – especially if you are looking to make new friends and connections after moving here.
The Sacramento Gay & Lesbian Center
The Sacramento Gay & Lesbian Center, in the center of Lavender Heights, offers youth training and other social services. The organization also produces California's Capital Pride (Sacramento Pride), which attracts over 8,000 people from all over the state to Sacramento's gorgeous Capital Mall each June.
Sacramento also offers the annual Rainbow Festival, a weekend-long blend of street fairs, live concerts, and events based around the Rainbow Crosswalks district, each Labor Day weekend, in addition to Sacramento Pride.
UCSF Transgender Care
The Center of Excellence for Transgender Health (CETH) and the National Center of Excellence in Women's Health (NCEWH) collaborated to create the UCSF Transgender Care Navigation Program. Both Centers connect with other clinicians and clinics at UCSF to help transgender, gender non-conforming, and non-binary people who are seeking general medical care or gender-affirming medical care.
Sacramento Area Rainbow Kids
The Sacramento Area Rainbow Kids are a group of families who gather together for support, education, and community to help raise our transgender, gender variant, gender non-conforming, or gender questioning children (4-18 years old) in a supportive and loving manner.
Q-Spot
The Q-Spot provides a safe environment for LGBT adolescents to enjoy simple meals and snacks, socialize with their peers, play games, watch TV/DVDs/YouTube, enjoy music, and develop new skills.
Mentors for youth are available to assist youth in obtaining services such as medical care, housing, food, job, and education.
Sacramento Trans Families
Sacramento Trans Families is a support network for those who identify as transsexual or transgender, as well as their families, friends, and supportive individuals.
All trans issues are addressed by Sacramento Trans Families, which provides recommendations, learning materials, and over-the-phone assistance.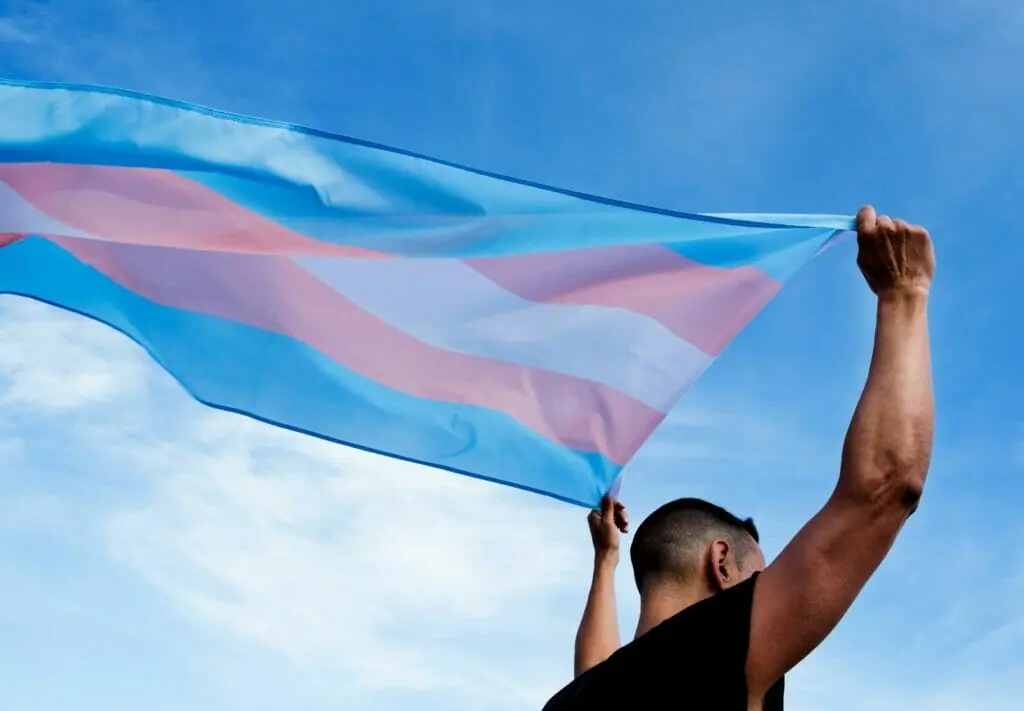 Regular LGBT Events in Sacramento
When you move to Sacramento, you will want to attend regular LGBT events so you can make friends, get to know the local community, and network. Here are some events you shouldn't miss.
Drag Queen Bingo
On the first Thursday of each month, Mango's hosts Drag Queen Bingo, a fun event hosted by the Chamber that fundraises for a different non-profit every month and fills out to standing room only. Crocker Art Museum collaborates with local LGBT groups to host LGBT-themed activities all year.
Sacramento Pride
Sacramento Pride is an annual celebration of the LGBTQ community's contributions to the city that takes place in late June. The city has been honoring its LGBTQ community with networking events, parades, parties, educational programs, and more for more than 40 years. You won't want to miss out on this exciting opportunity and it will surely be an annual highlight of living in LGBT Sacrament.
Sac Valley AIDS Run/Walk
The Sacramento Valley AIDS Run/Walk is a yearly fundraiser for the LGBTQ community, particularly for AIDS/HIV treatment and research. It takes place in September each year. It's a fantastic opportunity to have some fun, get a workout, meet new people, and raise money for a good cause.
Sacramento Rainbow Festival
Sacramento's annual LGBTQ pride celebration, the Sacramento Rainbow Festival, takes place over Labor Day weekend. The festival, which takes place in the city's famed Midtown neighborhood, features music, festivities, stalls, performances, and more.
Sacramento Varsity Gay League
The Sacramento Varsity Gay League boasts being be the first LGBTQ+ recreational sports organization. Since 2007, it has provided year-round programs and recreational sporting activities to Sacramento's LGBTQ community, friends, and supporters. Everyone is invited, regardless of their level of expertise. It's a fantastic way to make new friends, have a good time, and get some exercise all at once.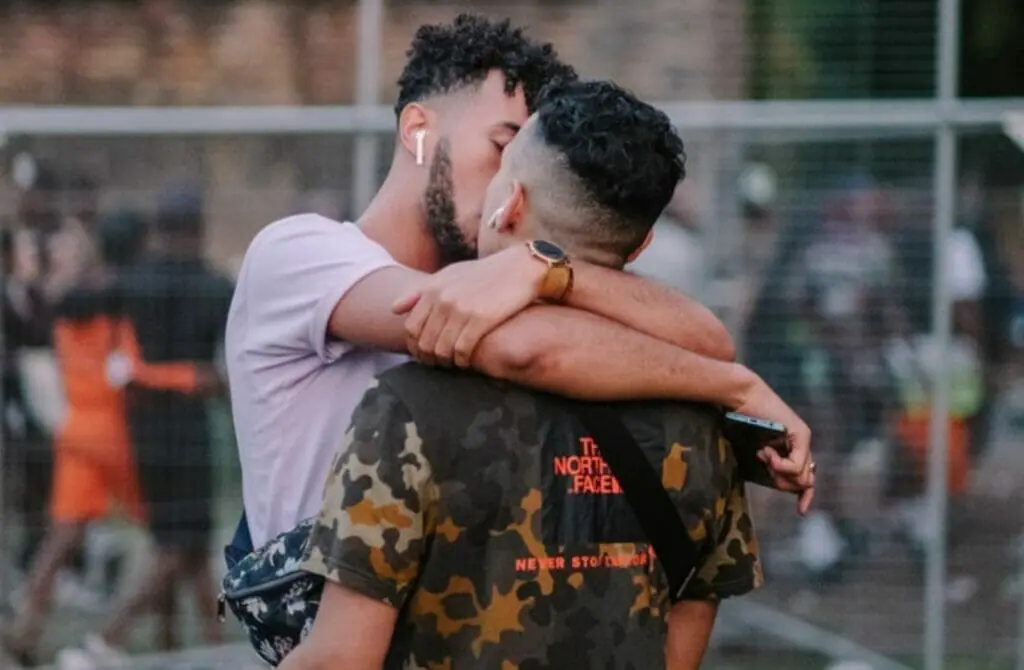 LGBT Owned Businesses in Sacramento
Here are a few LGBT-owned and managed businesses you can support in Sacramento.
The Porch
The Porch, located at the center of midtown, offers southern-inspired, down-home low country cuisine! The cuisine is sure to satisfy your palate and leave you beaming, with a significant focus on ingredients to offer the freshest, greatest tasting, highest-quality experience imaginable.
Old Sugar Meal
Old Sugar Mill is the finest venue for savoring world-class wines with close friends and family. It is located right in the middle of the Clarksburg AVA and is only 15 minutes away from downtown Sacramento. Old Sugar Mill is an ideal location for your next wine vacation, with dog and family-friendly picnic facilities.
Mike and Sons Automotive
With the purpose of helping the downtown Sacramento neighborhood, Norm Madison founded Advanced Tire Services and Auto Repair in 1992. Mike Spellman, an auto expert since 1992, took over management of the shop and renamed it "Mike and Sons Automotive, Inc." in honor of his three sons after Norm's retirement in 2019. Mike's goal is "to do whatever it takes to be the greatest car repair shop in town" and to provide a positive experience for his clients.
The Mercantile Saloon
The Mercantile Saloon is a laid-back LGBT bar with regular happy hours, a lovely and roomy outside patio, a pool table, great music, and the chance to unwind with old or new friends.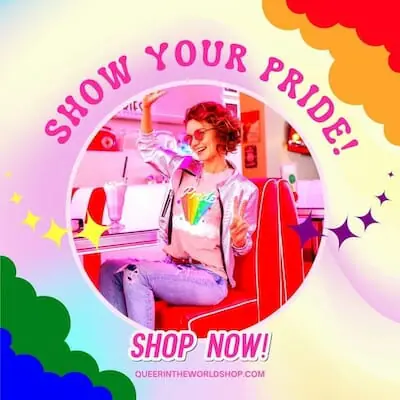 Final Thoughts On Moving To LGBTQ Sacramento
While Sacramento might seem like an expensive city to move to, it also comes with some perks. Consider the picturesque neighborhoods, employment opportunities, and active LGBT scene.
And it is cheaper than nearby San Fran and Los Angeles with a slower pace of life!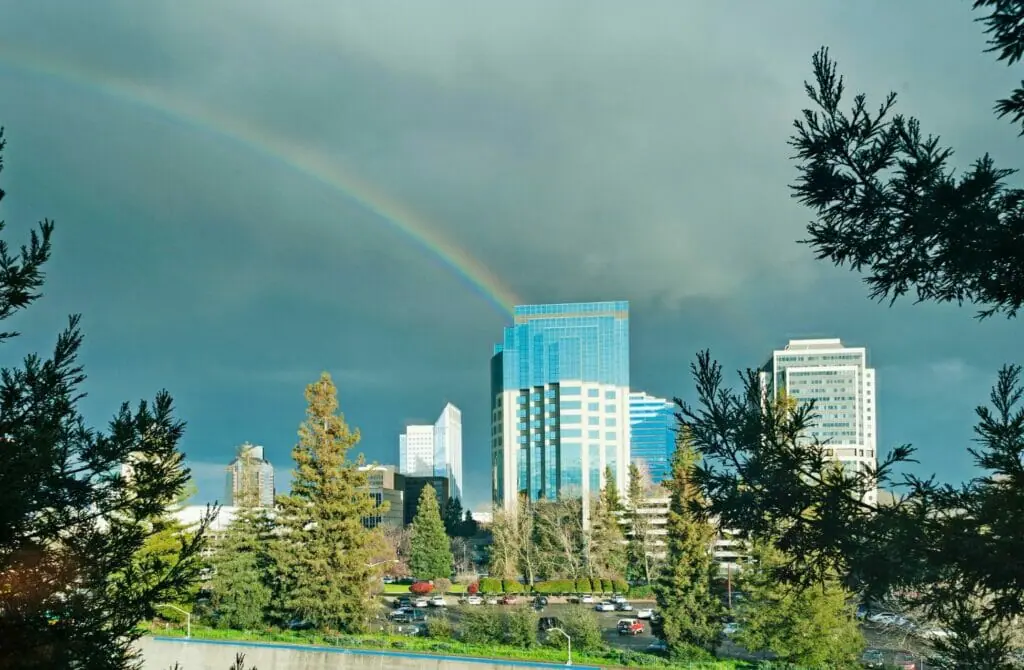 Finding Gay Realtors In Sacrementa California
Why would you consider someone's sexuality when searching for the perfect realtor? This might sound a little odd at first, but there are plenty of reasons why a gay realtor in Sacramento is your best bet in looking for the home of your dreams.
After all, when it comes to one of life's most significant purchases, it is not too much to ask to be assured of fair, equal, and honest representation by someone that knows the unique needs and desires of the queer community.
Worst, many people (including up to a 1/3 of Americans) still don't believe our community merits protection and dignity in housing, adoption, employment, and other sectors of life.
So it is no wonder that reports of discomfort, needless difficulty, unenthusiastic representation, or even outright hostility are rampant from LGBT individuals using everyday realtors. Everyone should be assured of a pleasant, smooth home buying or selling experience while being fully represented – and that is why we believe you should let a gay realtor help you find your next home.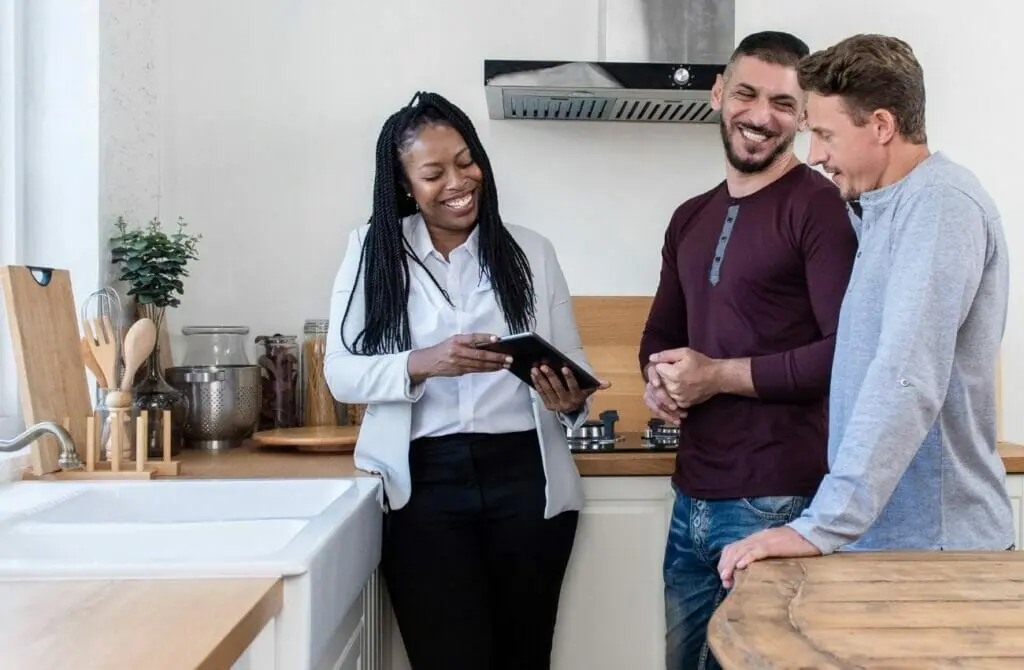 Gay realtors tend to have an understanding of the different neighborhoods in their area and know which ones they should select houses from. Now that's not to say a straight realtor isn't good enough for the job, but they've likely never had to consider some of the things queer people do. Instead of just being concerned by how busy, trendy, or up-and-coming a neighborhood is (or what it may look like), gay realtors do a deep dive into the areas they sell houses in to make sure they are safe for their clients.
In the past, it was challenging to find professional LGBT-friendly real estate agents in Sacramento, and almost impossible to find one if you were moving here from across the country and without access to a recommendation from a local. Thankfully, you no longer have to hunt for a realtor without knowing if they are accepting of others, as you can use a directory of gay, lesbian, and gay-friendly agents in Sacramento to do all the legwork for you.
Just visit the page, and you'll instantly be presented with a free list of gay, lesbian, and gay-friendly agents who could not only assist you with your move but also provide other beneficial information such as help with LGBT+friendly schools, shopping, storage companies, contractors, etc.
Read the gay real estate agent bios and choose the agent that is best for you. It is vital that you seek out someone who will stand by you and support you and your family in one of the most exciting times in your life.
Even better, there is never any hidden agenda, cost, or obligation!