For individuals who appreciate tropical weather and living near the beach, moving to San Juan is going to be a fantastic experience. One of the main reasons to consider migrating to LGBT San Juan, the capital of Puerto Rico, is the weather. San Juan has a warm or hot climate all year. The year's average temperature is around 80 degrees.
The average low temperature in January is seventy degrees Fahrenheit, which should come as no surprise. Because of its proximity to the equator, the area gets typically favorable weather. In San Juan, there are plenty of sunny days to enjoy, as well as a refreshing sea breeze.
However, the weather isn't the only factor to consider while deciding whether or not to relocate to San Juan. San Juan also benefits from fantastic tax breaks that aren't available anywhere else in the United States, a vibrant cultural and arts scene, and absolutely gorgeous nature.
Like all major US cities, there is a lively gay scene here (if you know where to look) and this is something a gay realtor in San Juan can help you navigate as you find your new perfect home here.
It's easy to fall in love with San Juan, but things aren't always the same on a daily basis as they are while you're on vacation. So, before you make the big move here, here are some things to think about.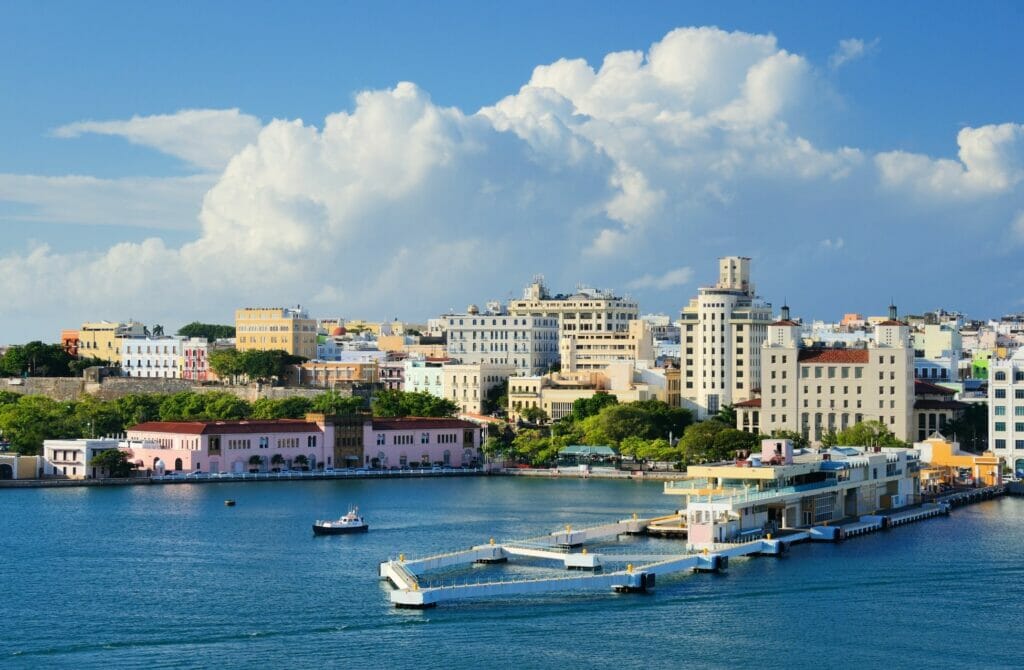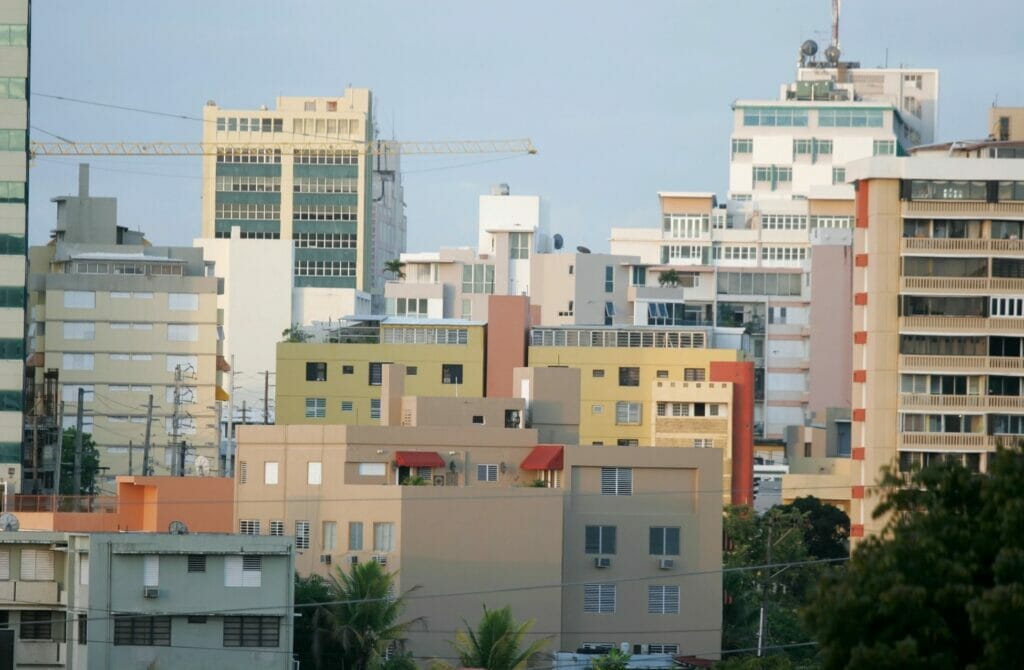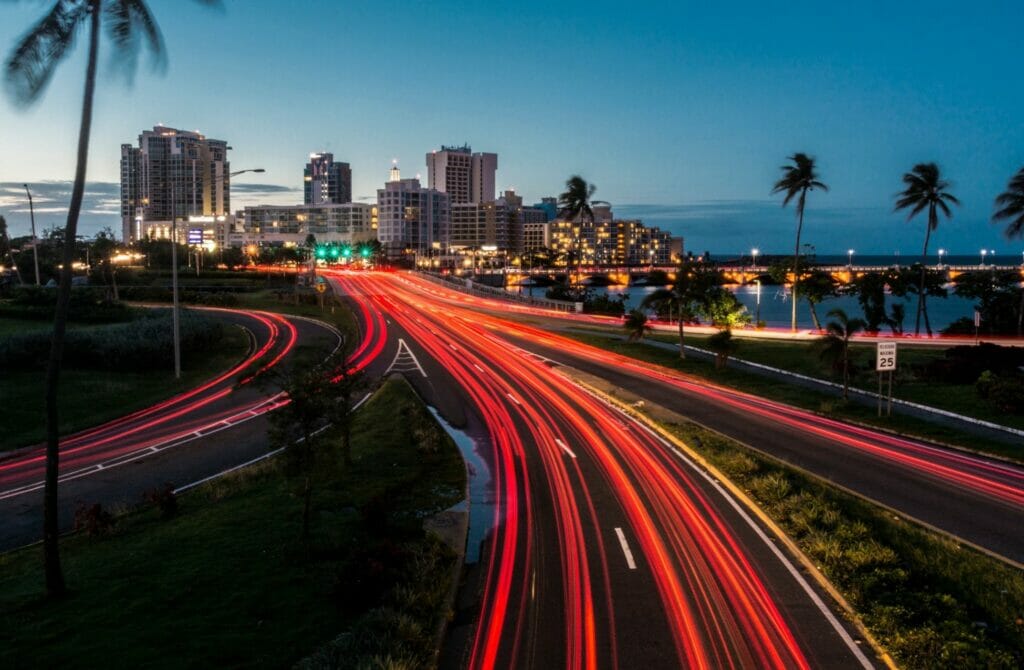 Highlights Of Moving To LGBTQ San Juan
San Juan is an exciting place to be, whether you're LGBTQ or not! Thanks to some flourishing gay scenes, including a few of the city's most popular neighborhoods, making a move here will allow you to meet people with similar interests.
You can find pretty much anything within these boundaries. Whether it's bars, coffee shops, or brunch, the city has much to offer. Before we get into the nitty-gritty, let's take a look at some of the highlights that make up this beautiful city.
Culture
The cultural blend of Spanish, African, and Taino influences may be seen in San Juan's food, music, art, and festivals. San Juan's residents are one of the city's most treasured assets, always smiling, pleasant, joyful, and helpful.
Almost every activity, whether it's a day at the beach, a museum visit, a municipal festival, or an evening meal, is geared toward families. The inhabitants of San Juan place a high value on family, and once you've spent time with them, you'll feel like one of them.
Commerce
From big-box stores such as Walmart to local roadside vendors, San Juan has a plethora of shopping options. You might be leaving the continental US but you can still most of the brands you love and know from the main street of Indianapolis or Detroit.
..and Amazon delivers everything else you might not be able to find.
A chance to immerse yourself in the Caribbean culture
Those picture-perfect beaches with palm trees you've seen on Caribbean postcards? In San Juan, they'll be waiting for you. San Juan also has a significant maritime culture, with the adjacent Spanish Virgin Islands of Vieques and Culebra beckoning exploration.
If you've got your sea legs, the US and British Virgin Islands are about 60 miles to the east of Puerto Rico, with a plethora of little islands and cays to explore.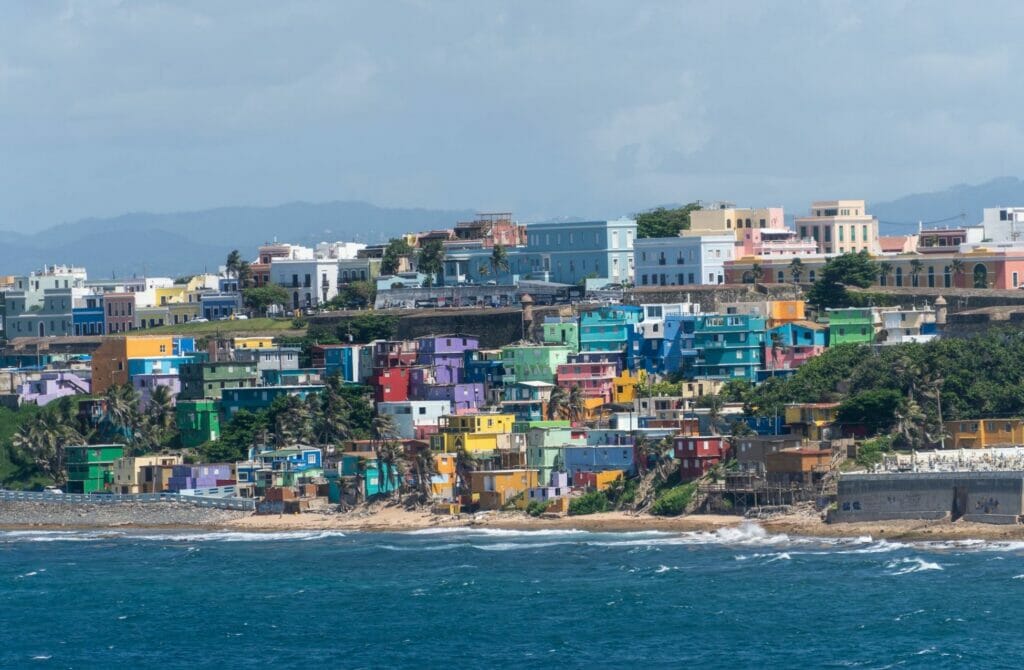 Employment
The unemployment rate was 10.6 percent in October 2017. As infrastructure is repaired and life goes back to normal following Hurricane Maria, it is believed that jobs will increase as more repairs were done and new businesses began to operate. I
t may be tough to obtain work if you move here because, naturally, Puerto Ricans prefer to hire fellow Puerto Ricans. This is why many people retire to San Juan. You too can retire here at a younger age due to the cheaper cost of living and the calm lifestyle.
Easy transition
Since 1898, when the United States seized it at the end of the Spanish-American War, Puerto Rico has been a US territory and is also the United States' most populous territory. If you're a U.S. citizen, expect a smooth transition. If you decide to relocate, you won't need any work permits or visas unlike other popular Caribbean spots like Puerto Vallarta, Cancun, or Punta Cana.
Living in San Juan is similar to living abroad, albeit without the documentation headaches or immigration concerns. And yes – San Juan uses the US dollar because it is a US territory, making banking and finances easier.
Lively local culture
Those who have relocated to San Juan have said that the island's population have been extremely welcoming. Unlike other places where making new acquaintances can take time, many people in San Juan have found it simple to integrate socially.
San Juan also has a rich and distinct culture that blends influences from Spanish, African, Caribbean, and Taino traditions. If you're unfamiliar with the Taino, they were indigenous people who lived in Cuba, Jamaica, Hispaniola, San Juan, and the Virgin Islands before the arrival of Europeans.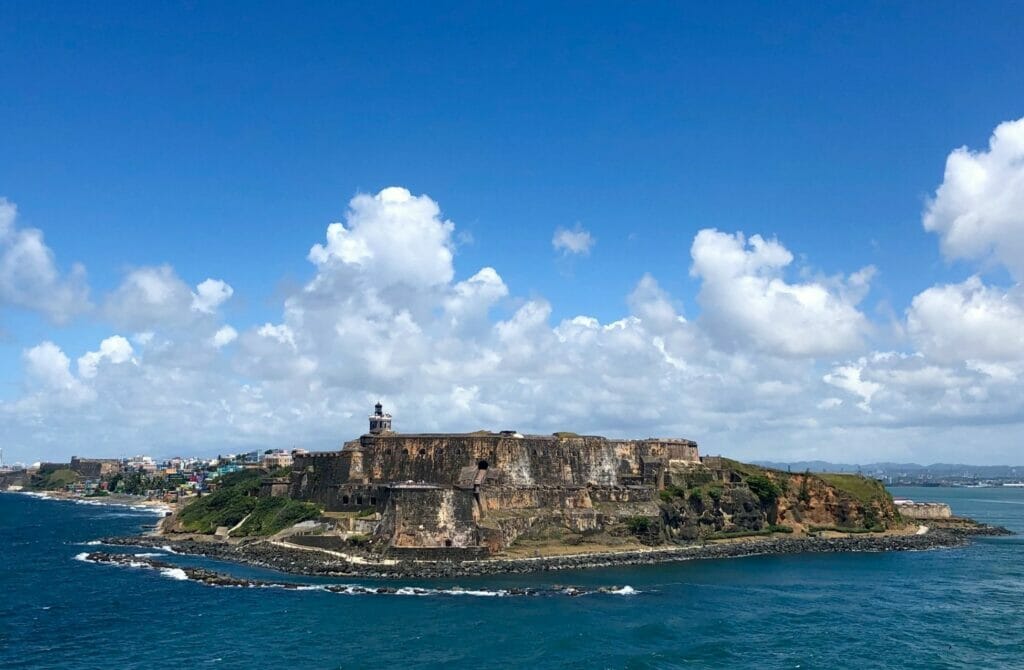 Does San Juan Embrace The LGBTQ Community?
San Juan is widely considered to be one of the most LGBTQ-friendly places in the Caribbean. There are numerous gay bars and clubs in San Juan, and the LGBT lifestyle attracts both visitors and residents. San Juan Pride, the city's annual pride festival, takes place on the first weekend of June every year and is a weekend of parties, special events, and shows.
The LGBTQ culture in San Juan is centered around Calle Condado, which has a number of bars and clubs within walking distance. San Juan has attempted to cultivate an LGBTQ-friendly image by presenting itself as such to tourists.
Discrimination in the workplace based on gender or sexual orientation is prohibited in Puerto Rico. People can now change the gender recorded on their birth certificates, thanks to a court order in 2018. Even more amazingly, San Juan held its first trans pride event in 2019!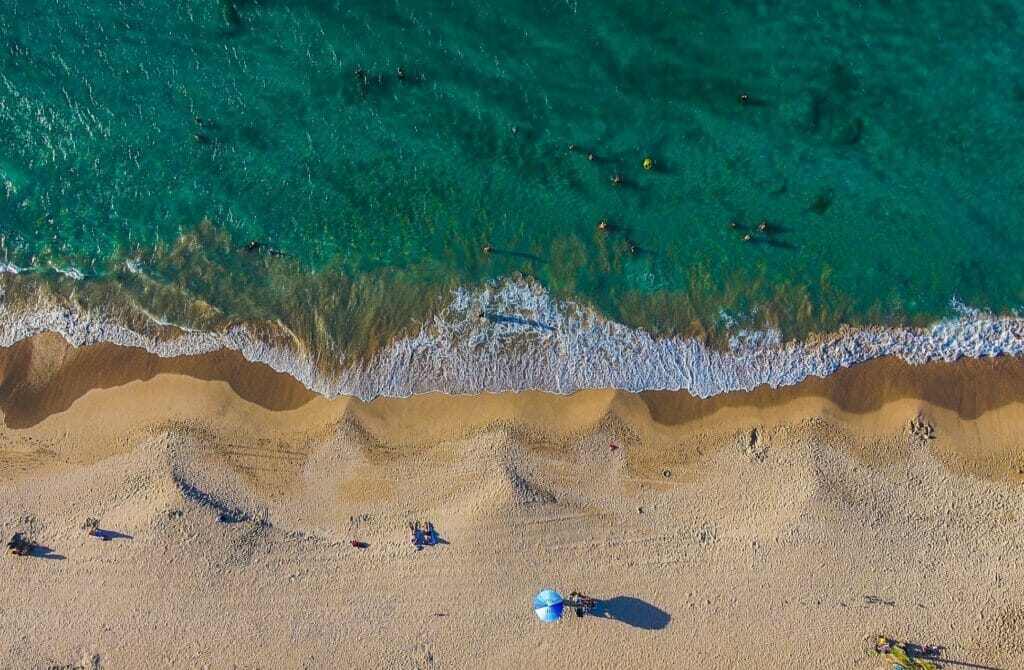 Is San Juan An Expensive City To Move To?
The vibrant, lively, and energetic capital city is one of Puerto Rico's most dynamic cities. San Juan is the ideal area to live for individuals seeking fun and excitement, with its thriving bars, nightlife, and tourists.
San Juan has a high cost of living, with a median home listing price of $121,800 and a median yearly wage of $29,820, requiring residents to spend nearly 32% of their income to live. Tourism is credited with helping the economy in San Juan.
The national median cost of living is 23.58 percent of income based on the 125 most populous places to reside in the United States. Puerto Rico's, and by extension, San Juan's median annual pay is far below the national average of $50,620, making it well below the national average.
On the other hand, Puerto Rico has a 7.7% unemployment rate, approximately double that of the rest of the states. When you add it all up, it's easy to see why the island is ranked 125th out of 125 locations to live in the United States.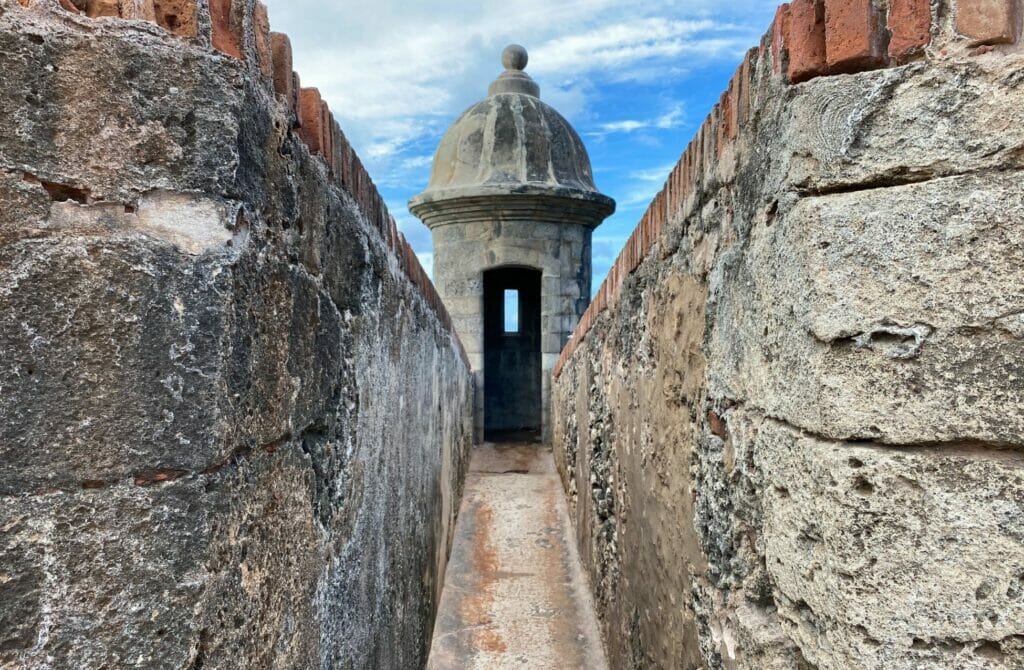 Affordability
While there are affordable housing options in San Juan, they are likely to resemble apartments or be smaller than residencies outside of Puerto Rico. Because there are so many expats in the area, the costs are low, especially for those who are not locals.
The overall cost of living in Puerto Rico is around 13% higher than on the mainland of the United States. Because of the Jones Act of 1920, everything that arrives to the island must first be delivered to the United States and then reshipped by US transport, raising the expense.
Groceries are roughly 23% more expensive than on the mainland of the United States. There is an 11.5 percent sales tax. However, based on where you go, there are numerous products that are less expensive. Food and drink are substantially cheaper at roadside produce booths, cafes, and Mom & Pop establishments.
Housing
Rental housing costs in the general Puerto Rico area are equivalent to those on the mainland, but if you have the financial means to buy a home, you should. As a local gay realtor will tell you, monthly mortgage payment for a home acquired with a 30-year mortgage is often cheaper than a monthly rent payment.
Electricity and water costs are equivalent to those in the United States. Locals will occasionally discuss utility costs, although it appears to be more a question of consumption than real cost per kilowatt-hour. Furnaces are not required in San Juan since the temperatures are mild year-round, ranging from 75 to 85 degrees Fahrenheit (24 to 29 degrees Celsius), saving money on electricity.
Water
Although the water is reliable and safe to consume, most people filter it or drink bottled water. The monthly cost of water, like that of electricity, is determined by usage.
Health and Medical
Employers don't usually provide health insurance and since Puerto Rico is not considered a state, insurance is obtained from the private sector individually. While it may appear to be a deterrent, healthcare plans are significantly less expensive than in the United States.
In terms of competencies, hospitals, medical facilities, and doctors on the island are at par with those in the United States, and healthcare on the island is similar to that in the United States.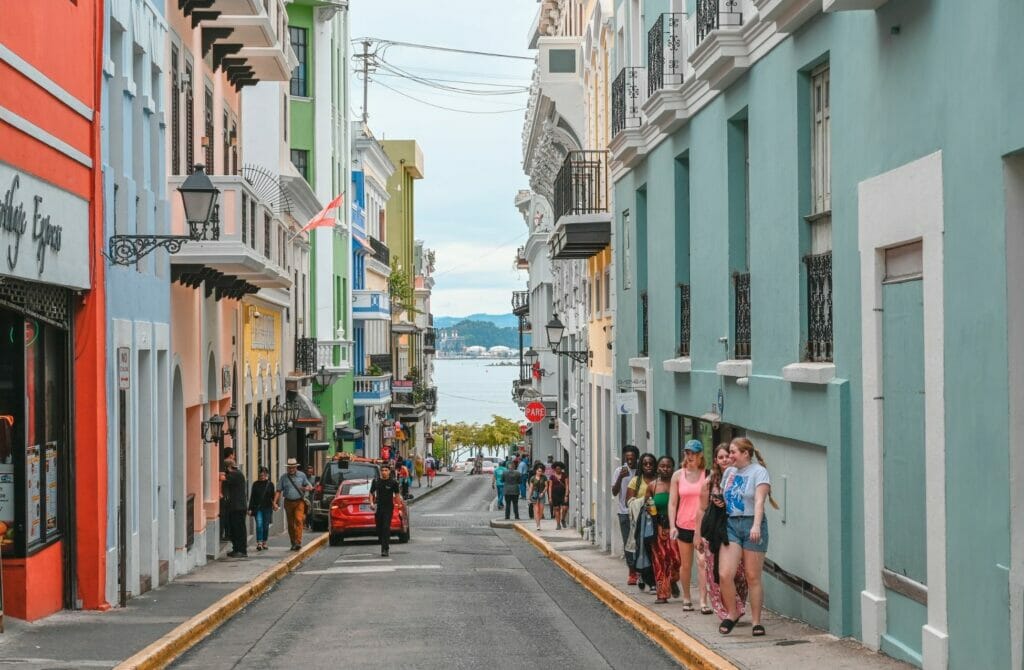 The Best Gay Neighborhoods In San Juan
When relocating to LGBTQ San Juan, you should be aware that there are a few areas that are close to all the fantastic gay clubs and nightlife, allowing you to ensure your new house is in a gay-friendly neighborhood or part of town.
If you're a lesbian, gay, bisexual, transgender, or otherwise queer person seeking a welcoming neighborhood with facilities you'll cherish, start with these top gay and gay-friendly San Juan neighborhoods to discover your perfect new home, each with its distinct personality. Give yourself enough time to acquaint yourself with San Juan's diverse personalities, and remember that this city offers something for everyone – LGBTQ or not!
Or speak to a local LGBT real estate agent for a more detailed understanding of the best options today.
Let's take a look at where these fabulously gay areas in San Juan are.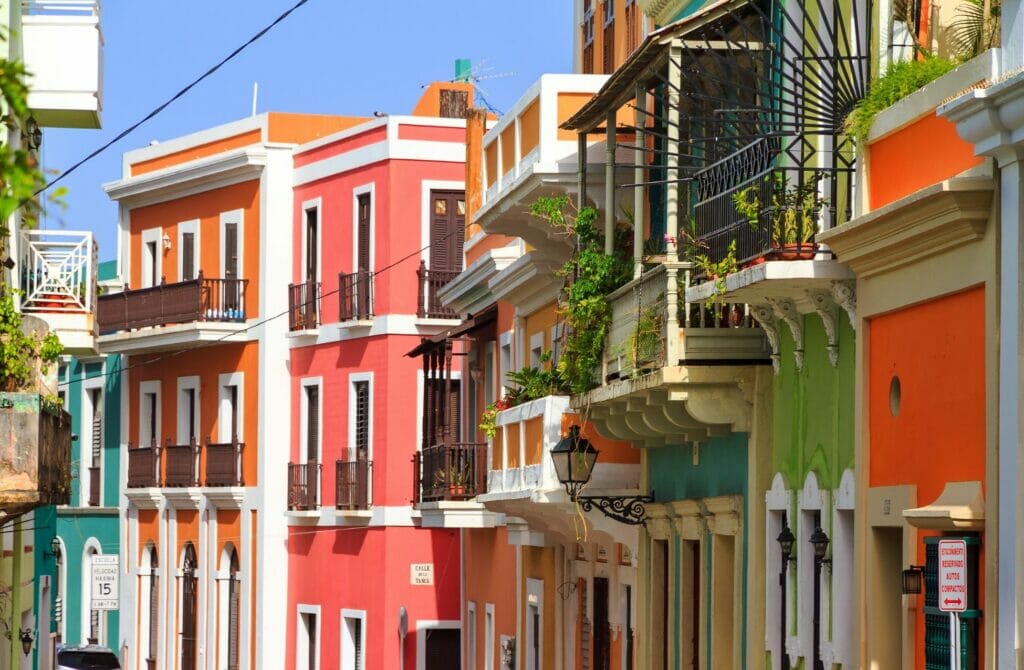 Santurce – San Juan's Gayborhoood
Santurce is a heavily populated, busy barrio located on San Juan's northern coast. This neighborhood, tucked between the Bahia de San Juan and the Atlantic Ocean, is home to a thriving LGBTQ community who have found comfort in the city's colorful buildings and lively streets.
Artists who challenge the boundaries of what we think we know about our bodies and selves can be found here, among the sand and sun. Queer student activists are using social media to spread the word on gender and sexuality.
The biannual San Juan Queer Filmfest takes place on cold November days. When the sun goes down in Santurce, inclusive LGBTQ celebrations continue to roar. The drag scene is very prominent, and its impact has extended well beyond San Juan's borders. Every season of "RuPaul's Drag Race" has so far featured a Puerto Rican queen, giving you an idea of just how gay-friendly San Juan is.
Santurce, San Juan's LGBT district, is one of the city's most vibrant and active areas. Many pubs and clubs have taken over the streets surrounding La Placita square, rendering it a pedestrian-only zone. The standard here is street food, salsa dancing, and cheap drinks—and it's incredibly packed!
Ocean Park
Ocean Park is a charming residential enclave in the center of downtown San Juan. It is a favorite of tourists and locals wishing to unwind.
It is located between Condado and Isla Verde on Puerto Rico's northern coast, slightly east of San Juan. The tree-lined walkways, sandy coastline, and plethora of cafes, restaurants, and bars make the neighborhood a great place to call home.
Condado
Condado is San Juan's most opulent neighborhood. The coastal, tree-lined hamlet of Condado has a variety of luxury hotels, restaurants, and other amenities.
Everything is within walking distance, such as beautiful beaches where you can lunch at beachside restaurants, participate in a yoga session, or simply relax in the sun.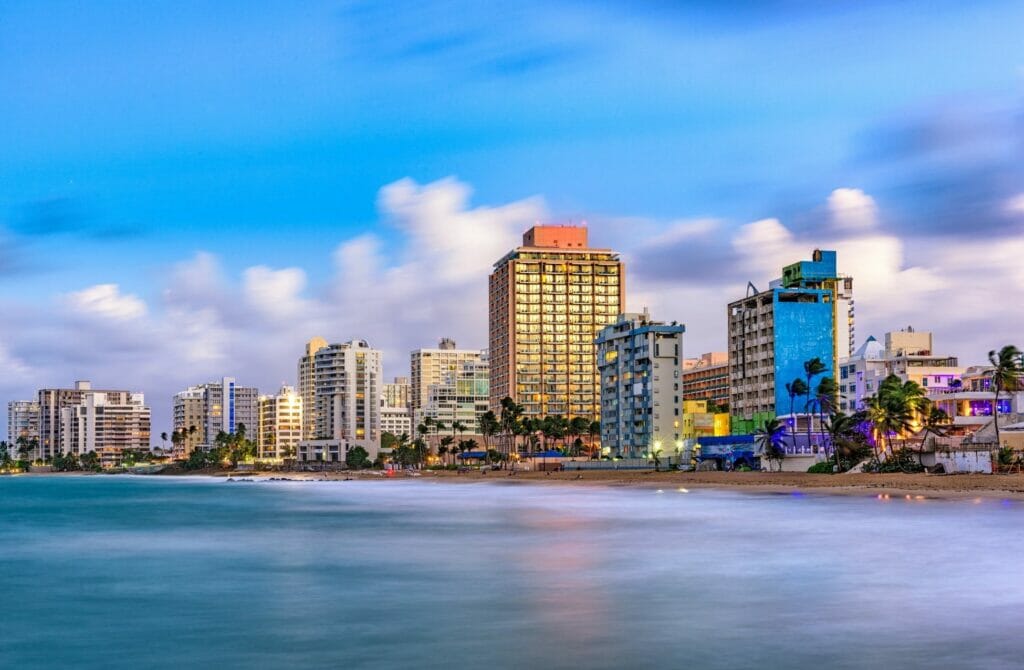 LGBTQ+ Community Organizations In San Juan
There is no question that the LGBTQ community benefits from an exceptional amount of support, acceptance, and empowerment within certain pockets of San Juan.
Here are some community organizations you might like to join or work with – especially if you are looking to make new friends and connections after moving here.
True Self Foundation
The organization's goal is to advance the equality rights of transgender people. By holding seminars and making educational tools and information available, the Organization also taught the LGBT community and their allies about their rights, needs, and responsibilities.
SAGE Puerto Rico
SAGE Puerto Rico empowers LGBT older adults through services, education, and support. The organization seeks to inform and influence Puerto Ricans about LGBT older adults through community-based, local, and state advocacy efforts and provides leadership and education about the aging LGBT population to organizations, businesses, service providers, aging facilities, and health care communities.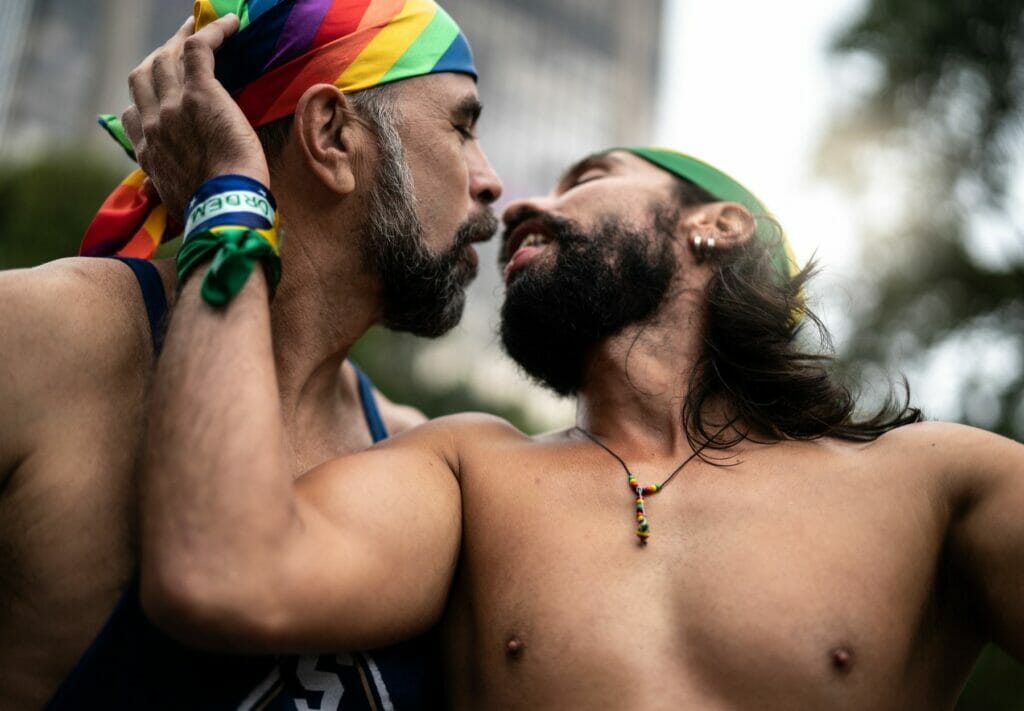 Regular LGBT Events In San Juan
You have to make new friends, meet people, and network after moving to a new city. Here are some events that will help you do just that.
Weekly drag shows at the El Local Bar
The El Local bar in the Santurce district is one of San Juan's coolest nightlife locations. With weekly drag events -including drag kings- and the occasional karaoke, it's one of the most LGBTQ-friendly locations.
In a hipster dive environment, it's a trans-friendly space with affordable drinks. It feels like you're at a house party, and the unmatched furniture and glass cases exhibiting LGBTQ items for sale add to the realism.
San Juan Pride
San Juan Pride, an annual pride festival held on the first weekend in June, is a weekend of celebrations, special events, and shows. The gay bars along Calle Condado throw their own soirees, although the beach clubs around Condado Beach, such as Atlantic Beach Hotel and Oasis Bar, also throw afterparties after the procession.
Cabo Rojo Pride Festival
The Cabo Rojo Pride festival is held on the second weekend of June, following Condado Pride in San Juan. Cabo Rojo Pride transforms the peaceful beachfront hamlet into a weekend of partying, a welcome contrast to Condado Pride the weekend before.
Thursday night parties at queer student's club
The Eleanor Roosevelt district is a little more to the south than other gay neighborhoods of San Juan, such as Condado, but it came to life with the city's LGBTQ residents every Thursday night. It's especially popular among San Juan's university students due to the extremely low drink prices and the bustling street scene.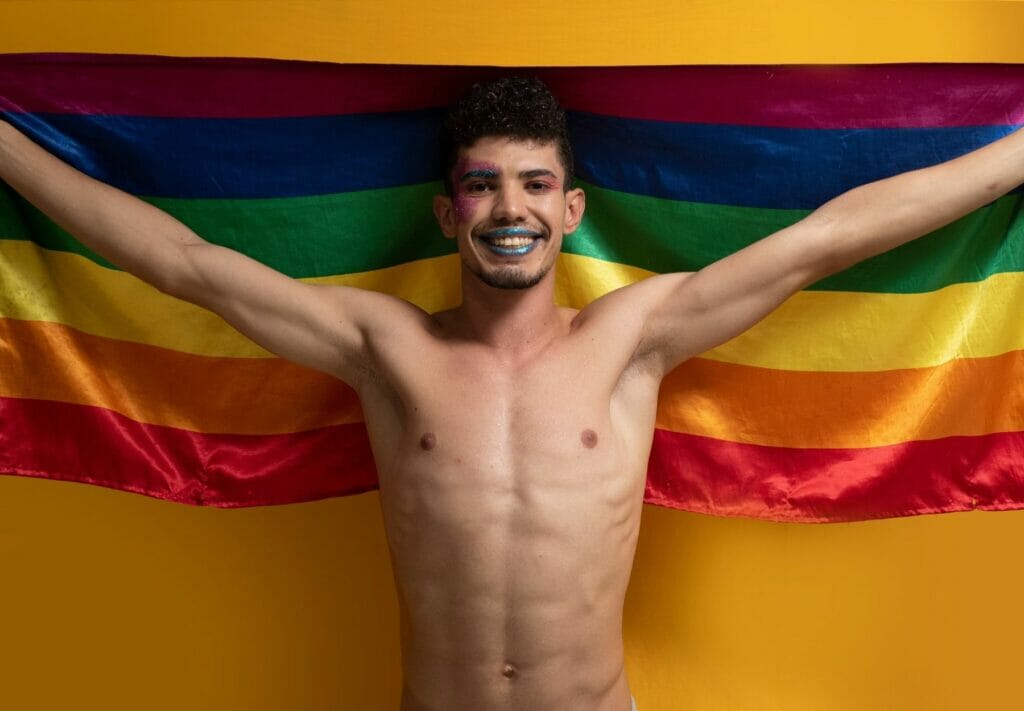 LGBT Owned Businesses In San Juan
San Juan is one of the Caribbean's most LGBTQ-friendly places, and its inclusiveness spreads to its retail and shopping culture. Below are some LGBTQ-owned businesses you might want to support in San Juan,
Con Calma, 207 San Francisco Street
Matilsha Marxuach, the business's owner and designer, envisioned Con Calma as more than a shop, but as a creative hub in the core of Old San Juan. Matilsha developed the store's original assortment of bags and totes, which were manufactured by a Utuado industrial women-owned cooperative.
Other local designers' unisex attire is also on display, all with the goal of spreading awareness on fair-trade and sustainable fashion.
Ole, 105 Fortaleza Street
Olé has hand-fitted Panama hats San Juan since 1977, making it one of the most recognizable stores on the island. Since you can personalize a hat's features, each one is unique. Olé only sells hats made by traditional Latin American manufacturers with decades of experience.
Oceano
Oceano is a gay-owned business and a terrific place to have a drink, despite the fact that this elegant, open-air pub and restaurant attracts a mix of gay and heterosexual clients.
Oceano is located directly across the street from the gay beach, is a terrific place to stop for a food or a drink at any time of day or night. Plus, after the sun sets, it transforms into a nightclub with a DJ pumping beats till the wee hours of the morning.
El Chinchorro
El Chinchorro de W- roughly translated as "Hole in the Wall"- located in the Santurce area, is the go-to destination for late-night revelers in San Juan. This gay-owned business serves outstanding Puerto Rican cuisine as well as alcoholic drinks after midnight on evenings when clubs are open.
Final Thoughts On Moving To LGBTQ San Juan
San Juan fulfills the yearning for a culturally unique tropical getaway with the convenience of never having to leave the country. You won't need a passport, you'll be using US dollars, and you'll be able to speak effectively in both English and Spanish.
It's also a very gay-friendly place which is one of our main considerations when considering where to live.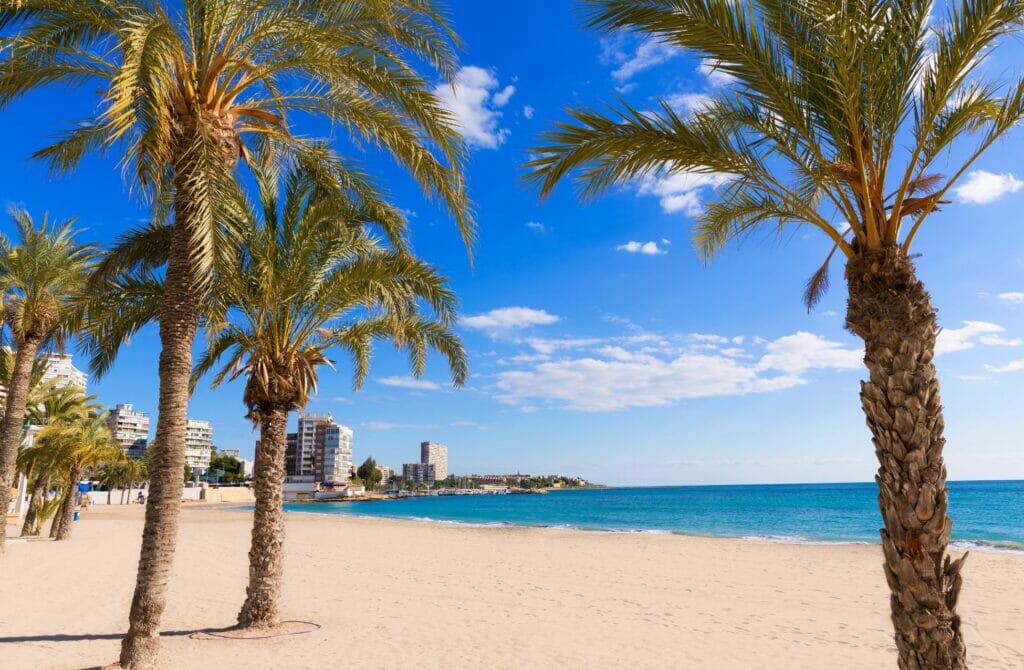 Finding Gay Realtors In San Juan Puerto Rico
Why would you consider someone's sexuality when searching for the perfect realtor? This might sound a little odd at first, but there are plenty of reasons why a gay realtor in San Juan is your best bet in looking for the home of your dreams.
After all, when it comes to one of life's most significant purchases, it is not too much to ask to be assured of fair, equal, and honest representation by someone that knows the unique needs and desires of the queer community.
Worst, many people (including up to a 1/3 of Americans) still don't believe our community merits protection and dignity in housing, adoption, employment, and other sectors of life.
So it is no wonder that reports of discomfort, needless difficulty, unenthusiastic representation, or even outright hostility are rampant from LGBT individuals using everyday realtors. Everyone should be assured of a pleasant, smooth home buying or selling experience while being fully represented – and that is why we believe you should let a gay realtor help you find your next home.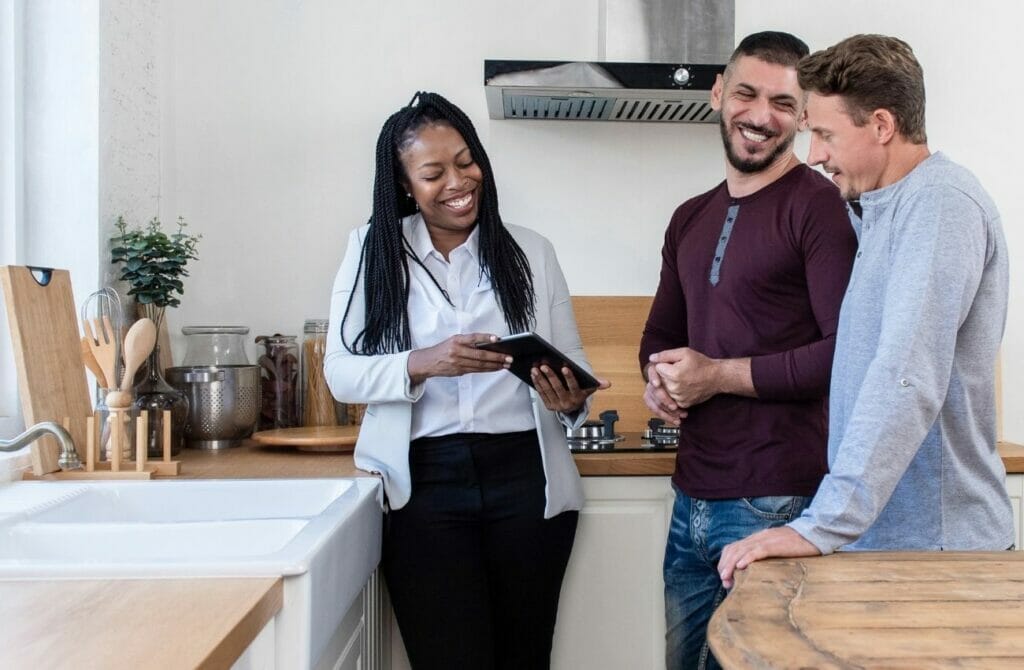 Gay realtors tend to have an understanding of the different neighborhoods in their area and know which ones they should select houses from. Now that's not to say a straight realtor isn't good enough for the job, but they've likely never had to consider some of the things queer people do. Instead of just being concerned by how busy, trendy, or up-and-coming a neighborhood is (or what it may look like), gay realtors do a deep dive into the areas they sell houses in to make sure they are safe for their clients.
In the past, it was challenging to find professional LGBT-friendly real estate agents in San Juan, and almost impossible to find one if you were moving here from across the country and without access to a recommendation from a local. Thankfully, you no longer have to hunt for a realtor without knowing if they are accepting of others, as you can use a directory of gay, lesbian, and gay-friendly agents in San Juan to do all the legwork for you.
Just visit the page, and you'll instantly be presented with a free list of gay, lesbian, and gay-friendly agents who could not only assist you with your move but also provide other beneficial information such as help with LGBT+friendly schools, shopping, storage companies, contractors, etc.
Read the gay real estate agent bios and choose the agent that is best for you. It is vital that you seek out someone who will stand by you and support you and your family in one of the most exciting times in your life.
Even better, there is never any hidden agenda, cost, or obligation!