Whew! You've got a hard choice to make, don't you? You're considering relocating to Indianapolis, either for a job, for family, or simply a change of scenery. But then you discover it's in Indiana, and you're not sure how comfortable you are in that area of the U.S. as a queer person.
Luckily we are here to help you discover how gay-friendly is Indianapolis and whether this move is the right one for you.
Indianapolis, located in America's heartland, is a city with a lot of life and passion. Indianapolis is well known as the home of the Indy 500, unquestionably one of the world's most prestigious car events. But it also has a diversified population, a vibrant arts and culture scene, numerous enterprises and sectors, and plenty of things to see and do.
If you're considering establishing your future home in this Midwest metropolis, you should know that like all major US cities, there is a lively gay scene here (if you know where to look) and this is something a gay realtor in Indianapolis can help you navigate as you find your new perfect home here.

You should however know that this state capital remains a most popular destination for people who want to make an impact in reference to LGBT rights legislation and state-funded programs…meaning that Indianapolis is behind the curve when it comes to protecting and embracing its queer community.
There are no statewide LGBT non-discrimination protections in place so bigotry frequently masquerades as religious freedom here as Indiana's law allows businesses to turn away customers they find objectionable on religious grounds. Indianapolis itself however specifically prohibits discrimination based on gender identity and sexual orientation
In good news, there are many allies and members of the LGBT community living in Indianapolis and fighting to make it a more tolerant place – and plenty of numerous LGBTQ-friendly nightclubs, groups, and organizations exist here as a result.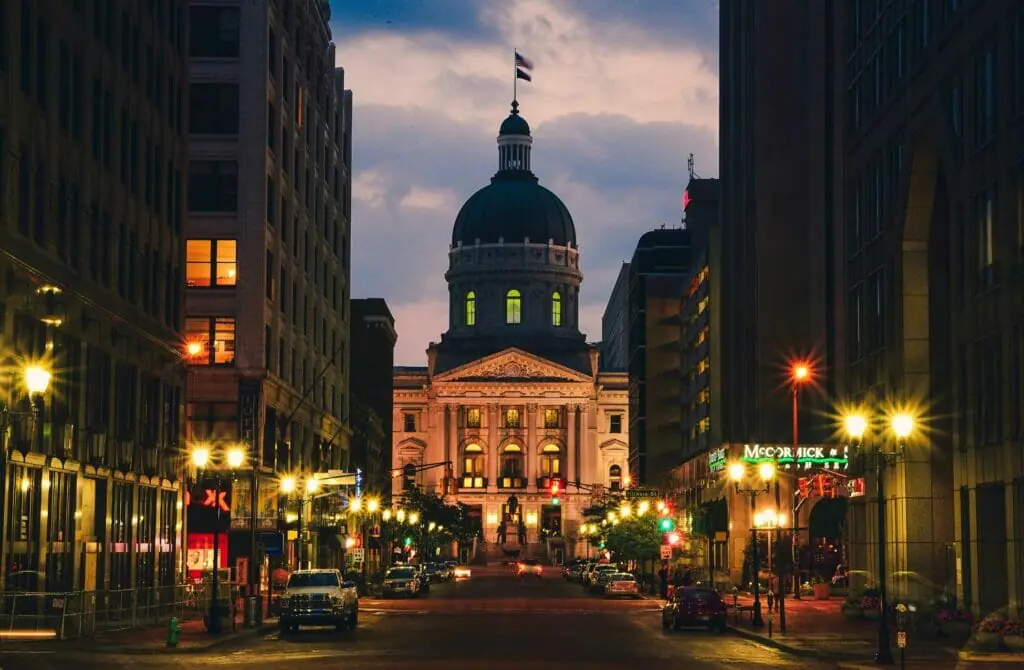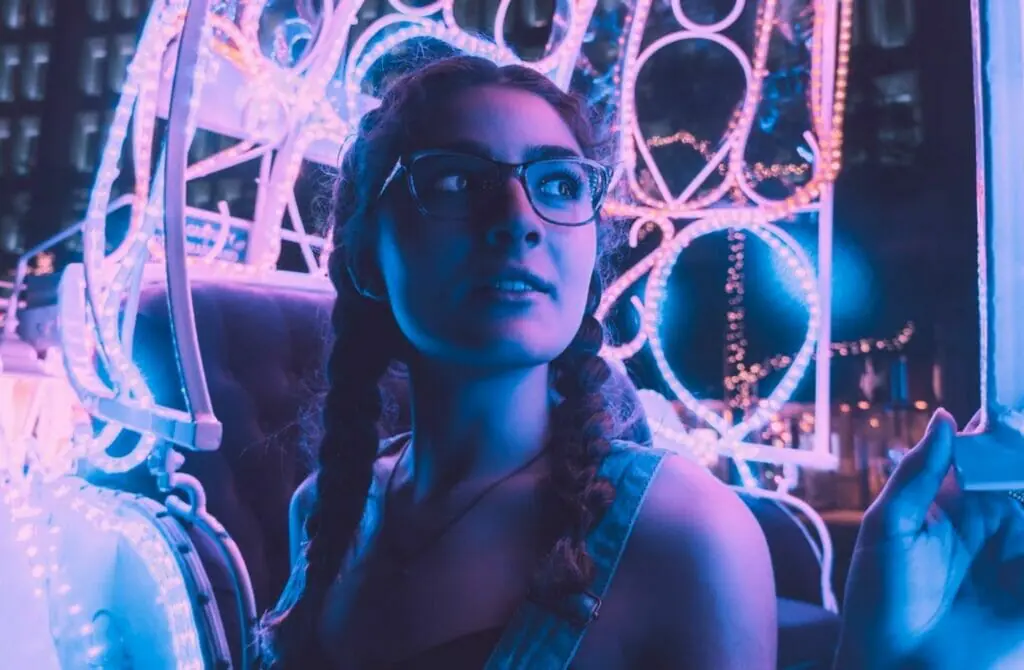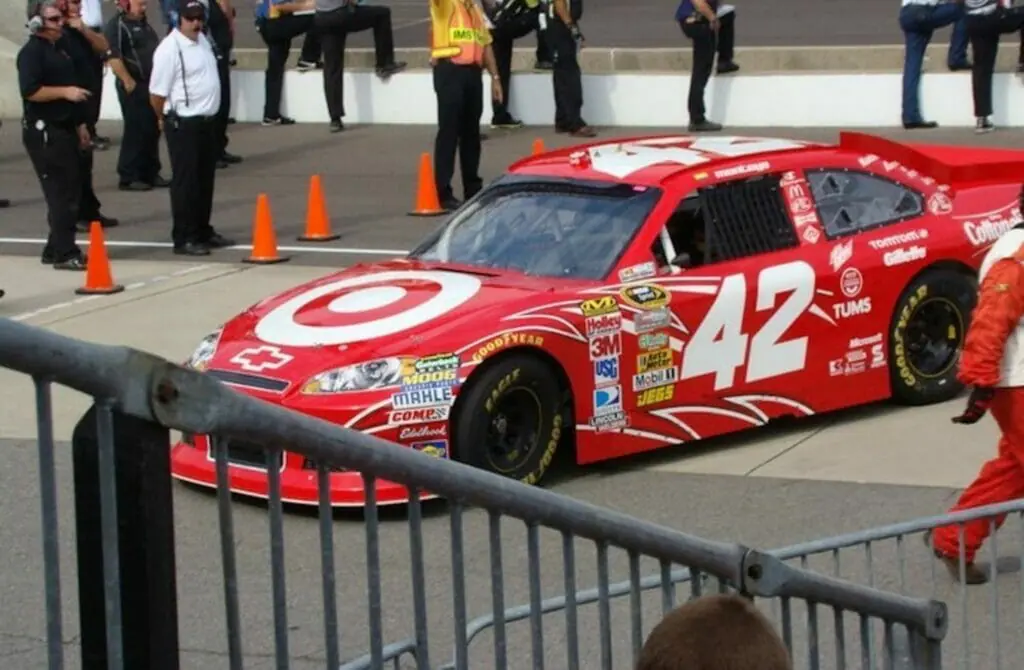 Highlights Of Moving To LGBTQ Indianapolis
Indianapolis is always an exciting place to be, whether you're LGBTQ or not! Thanks to some thriving gay scenes, including a few of the city's most popular neighborhoods, making a move here will allow you to meet people with similar interests.
You can find pretty much anything within Indianapolis boundaries. Whether it's bars, coffee shops, or brunch, this city has much to offer. Before we get into the nitty-gritty, let's take a look at some of the highlights that make up this beautiful city.
Costs Of living
Indianapolis is ranked 21st in the United States for career jumpstarting. This is attributable to the rising tech industry and the healthcare industry. Indianapolis has a cost of living that is 7.6% lower than the national average, making it a fantastic area to live and work, according to Forbes Magazine.
The average yearly wage is $45,780, which is slightly less than the $48,320 in the United States. And the average rent is a bit more than $800.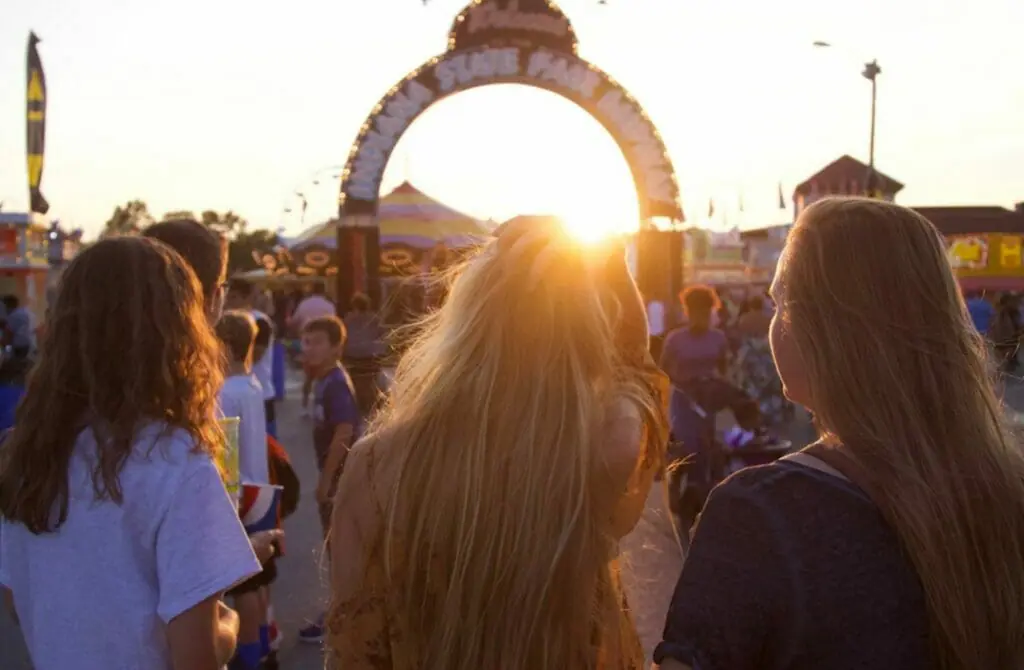 The Employment Market
Healthcare, tourism, and sports are among the leading businesses of Indianapolis, which has had significant job growth in recent years.
Eli Lilly and Company, Angie's List, RCI, Dow AgroSciences, and the NCAA are among the more than 90 national companies with headquarters in the city. This is definitely beneficial if you're looking for employment. Indiana is one of the few states in the Midwest that allows residents to work without having to join a union.
Transportation
Indianapolis is known as "America's Crossroads" for a reason. Several major interstates encircle and crisscross over the city, making it convenient to get to other Midwest destinations.
Indianapolis International Airport is served by all major US airlines and offers nonstop flights to over 40 domestic routes. According to USA Today, the airport achieved the highest customer satisfaction rating for medium-sized airports in 2016.
The city is on a journey to becoming one of the nation's most environmentally friendly and sustainable cities. While Lyft and Uber have saturated the national ride-sharing market, Indianapolis is creating its own firms to encourage ride-sharing and reduce reliance on personal automobiles.
People may get around without needing to own a car thanks to companies such as Blue Indy, a car rideshare program.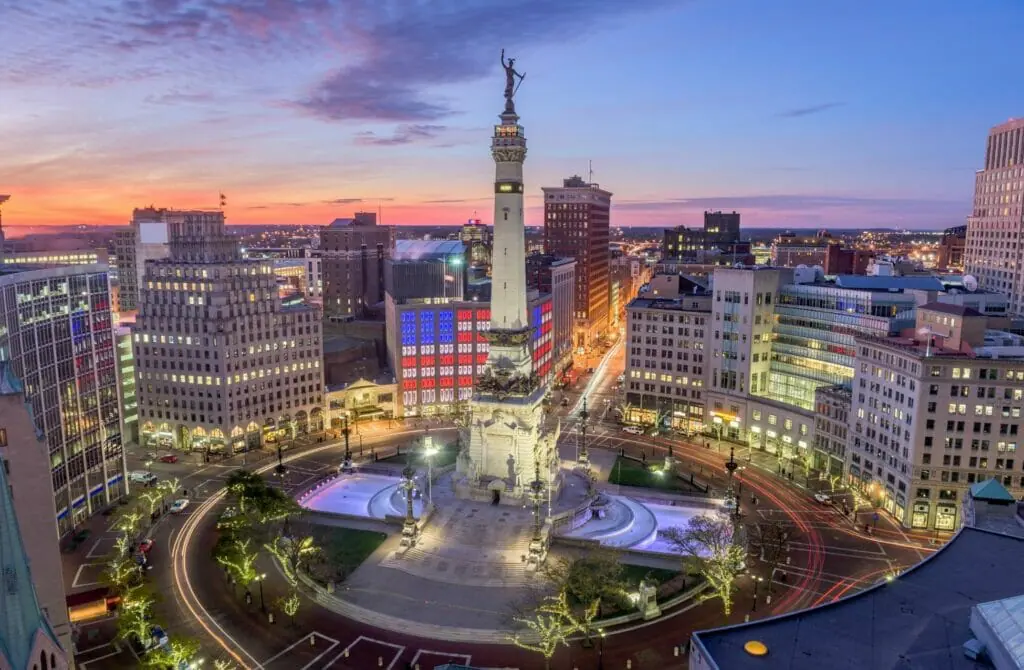 Does Indianapolis Embrace The LGBTQ Community?
There's no escaping the fact that, while Indianapolis is a blue city, neighboring states are not. The state's laws and leaders are frequently harsh and violent. Indianapolis prohibits discrimination based on gender identity and sexual orientation, despite the fact that the state does not.
Even so, there are many LGBTQ+ people who find and build homes in Indianapolis. Activists from various walks of life are devoted to their causes and battling to improve the state of Indianapolis, to encourage it to develop with thought for its queer and marginalized communities so everyone can flourish.
Most of the city's attractions openly cater to or accept LGBTQ people, whether they are residents or visitors – and open discrimination in the well-mannered Midwest is not common.
Because of Indy's cultural progress, as well as that of its Midwest sister cities, many previously queer venues are no longer exclusive to the LGBTQ community. Instead, they've been merged. Locals have adopted a "come as you are" mindset in recent years. They do not wish to live in division.
They have no desire for segregation and discrimination and it is inspiring to find many venues where queer and straight folx simply enjoy having a good time together.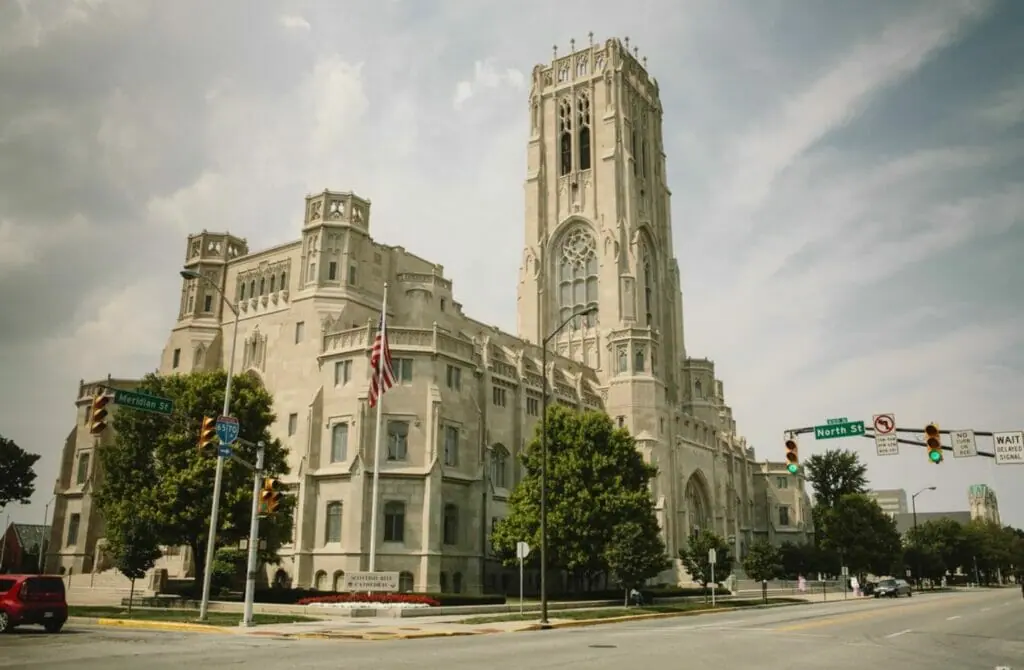 Is Indianapolis An Expensive City To Move To?
Indianapolis is the 82nd most expensive city in the United States to live in according to NerdWallet. The average salary per person is roughly $24,430, while the unemployment rate is 9.4%. The poverty rate is 18.9%.
There is a political conflict in the city about increasing the minimum wage ($7.25) to a much better, sustainable salary. Housing costs are low on the flip side, making the city particularly appealing to outsiders, although costs are steadily increasing due to the migration of young professionals into urbanized regions.
While rules exist to minimize discrimination in housing, studies reveal that LGBTQ+ people have greater rates of homelessness than their heterosexual peers. The Fair Housing Center of Central Indiana, for example, works to ensure that housing providers follow non-discriminatory procedures and to educate the general public about the laws that protect them in the housing sector.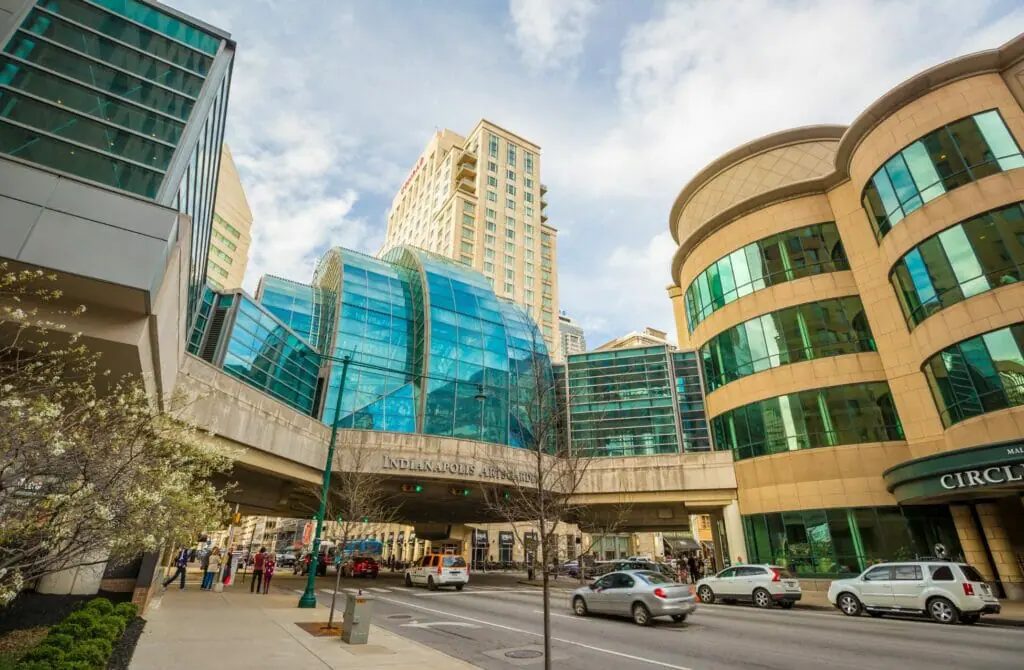 The cost of living in Indianapolis, Indiana is 8% cheaper than the national average. The cost of living in any given place varies depending on a variety of factors such as one's profession, the average pay in that location, and the real estate market.
Utilities, Housing, and Transportation: Housing costs in Indianapolis are 19 percent lower than the national average, while utility costs are 2% lower. The cost of transportation, such as bus fares and gas, is 6% less than the national average.
Food and Groceries: The average grocery price in Indianapolis is 7% lower than the national average.
Healthcare: Indianapolis has a healthcare cost that is 6% cheaper than the national average.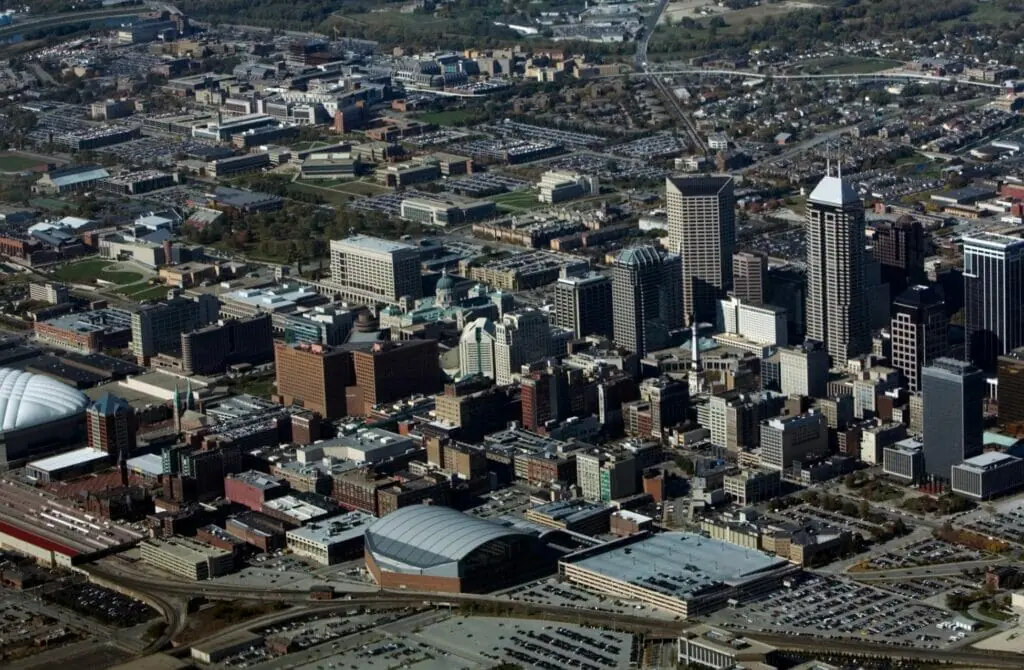 The Best Gay Neighborhoods In Indianapolis
In Indianapolis, there are many wonderful areas to live in, but when relocating to LGBTQ Indianapolis, you should be cognizant that there are a few areas that are near to all the phenomenal gay clubs and nightlife, permitting you to pull your U-Haul up to your new house in a gay-friendly neighborhood or part of town.
If you're a lesbian, gay, bisexual, transgender, or otherwise queer person seeking a welcoming neighborhood with facilities you'll cherish, start with these top gay and gay-friendly Indianapolis neighborhoods to discover your perfect new home, each with its distinct personality. Give yourself enough time to acquaint yourself with Indianapolis's diverse personalities, and remember that this city offers something for everyone – LGBTQ or not!
We recommend speaking to a local LGBT real estate agent for a more detailed understanding of the best options today. Now, let's take a look at where these fabulously gay areas in Indianapolis are and talk about the Indianapolis gayborhood.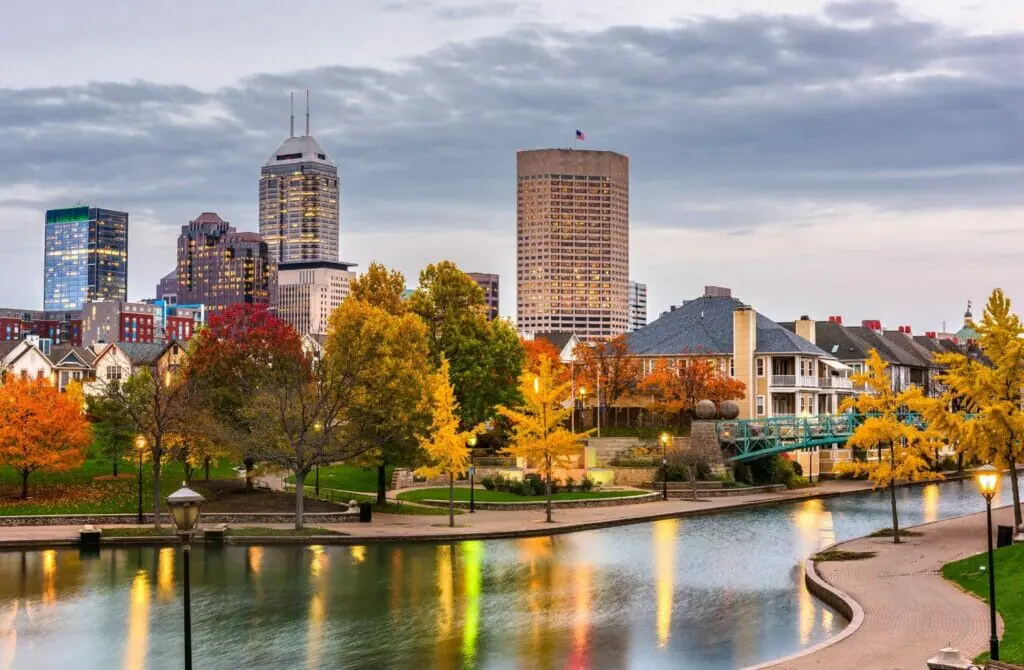 The Mass Avenue Arts District
The Mass Avenue Arts District, located on the northeastern outskirts of the downtown area, is particularly popular with the LGBTQ population.
It is noted for being a trendy, accessible neighborhood with historic properties and much to see and do, including numerous boutiques, LGBTQ nightclubs and restaurants, and other historic structures.
Fountain Square
This is another neighborhood where the LGBTQ community is quite active. Fountain Square This is a large area with a lot of classic mansions and arts and crafts-style houses. It is also home to a number of upscale galleries and sophisticated residents, as well as some of the city's best schools.
This region is also well-served by public transit, which will quickly carry you to the city's heart…and consideration for those who want to future proof their move here.
Old Northside
Despite its historic residences, Old Northside is a forward-thinking community. Greg's Place, Indy's first gay bar, is located in this LGBTQ-friendly area.
There's no better area than Old Northside if you want more space, a little history, and progressive culture.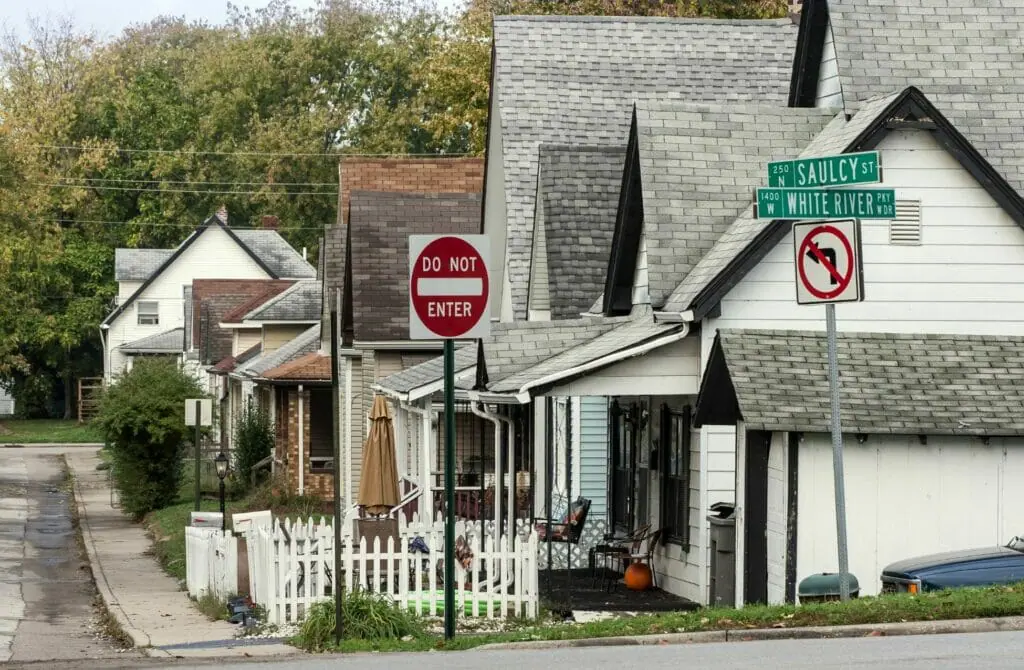 Indianapolis LGBTQ+ Community Organizations
The LGBTQ community frequently has to rely on donor organizations or non-profits to push the LGBTQ agenda further.
Wherever you live, it's vital that you give your support to such organizations in different capacities so they can reach other people within the community. Here are some community organizations to watch out for in Indianapolis.
The Indianapolis branch of the national PFLAG group is known as Indy PFLAG. PFLAG is the biggest grassroots group of its sort in the United States, and it has served LGBTQ communities around the country for many years by providing education, advocacy, assistance, networking opportunities, and resources.
The Indy Rainbow Chamber, established in 2002, is a multi-divisional networking group committed to the LGBTQ community and its allies, as well as striving to promote an inclusive business atmosphere that makes Indianapolis a great place to live and conduct business.
The Transgender Health and Wellness Program at Eskenazi Health was created to fill a need in health services for transgender Hoosiers.
Primary care, hormonal treatment, specialized referrals, gender-affirming surgery, civil legal assistance services, and more are among their many services.
Indiana Youth Group (IYG) has acted as an independent hub for LGBTQ+ youth to hang out since 1987. IYG, which caters to people under the age of 21, hosts weekday programming on topics such as gender identity, free HIV testing, 'girls who like girls,' art outreach, and group cooking.
IYG sponsors Pride Prom every June, when young people can dress up, contest for Prom Queen/King/Queer, and dance the night away.
GenderNexus offers a wide range of counseling and support groups for people of all genders. Solutions-focused counseling, family care groups, legal consulting, sexual health services, recovery support, and much more are among their many services.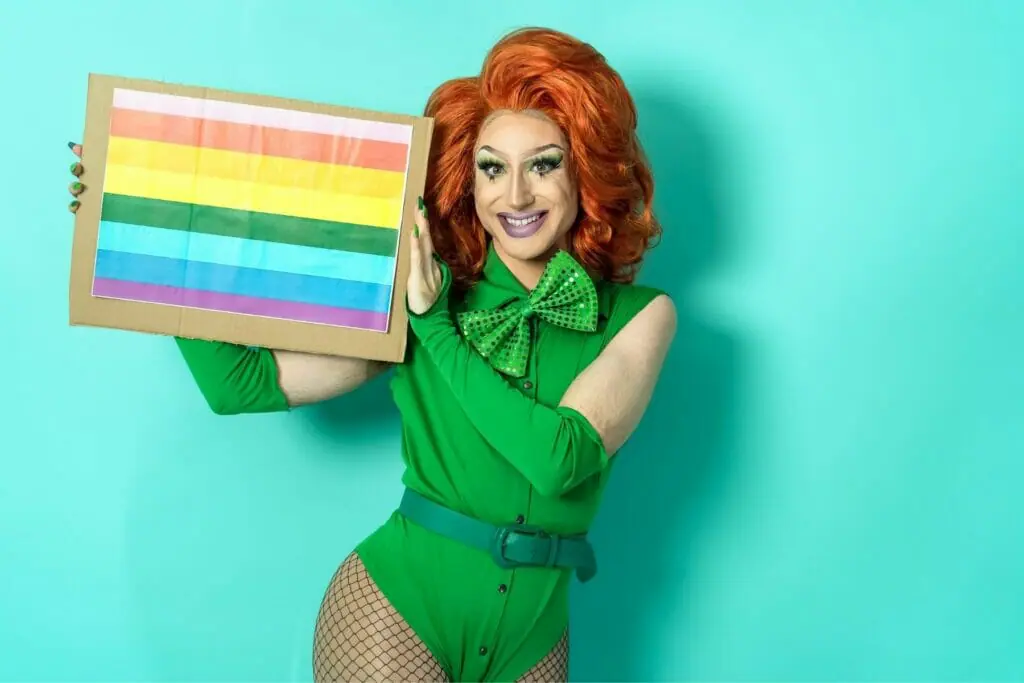 Regular LGBT Events In Indianapolis
After moving to a new city, you will likely want to create new connections, meet new people, and network. Thankfully, LGBT Indianapolis plays host to a variety of annual events for lesbians, transgender persons, gays, and anyone else who wants to have a good time.
While there are many queer events in the city, the ones listed here are the largest and greatest and are all worth marking in your calendar as you won't want to miss them.
Indy Pride
The city's largest annual LGBTQ pride event, Indy Pride, is one event you won't want to miss.
Although Indy Pride is renowned for its annual celebration, which includes parades, parties, networking events, and other activities, the organization hosts events, and provides services and resources all year round to help bolster, celebrate, and promote the LGBTQ community's interests in the greater Indianapolis area.
Indiana Pride of Color, founded in 2014 and led by Brothers United Inc., holds activities throughout the year to honor the lives and accomplishments of the LGBTQ+ people of color.
The yearly Celebration festival, which is free and open to people of all ages, is one of the highlights.
The Indianapolis 500
The Indianapolis 500, also known as "The Greatest Spectacle in Racing," is one of the most prestigious NASCAR events held anywhere. Many people link Indianapolis with this well-known event, and whether you're a racing lover or not, it's an event well worth going to at least once.
The Indianapolis Motor Speedway, in addition to hosting the Indianapolis 500, also holds the Brickyard 400 each year, and was originally the home of the United States Grand Prix, and hosts a variety of other races and events throughout the year.
It is obviously got a gay event, but it is so core to the cities identity (and plenty of gay men visit during the event each year). In recent years, a dedicated queer racing community has sprung up online. Sites like Queers4Gears offer resources for dedicated gay Indy and NASCAR racing fans, offering a queer perspective, and many of the cities gay bars have Indie-themed parties around this event.
Circle City Pride Softball League
The Circle City Pride Softball League is a softball league and is the city's only LGBTQ softball league. It promises a lot of fun, exercise, and a chance for everyone to go out and enjoy the games while meeting new people.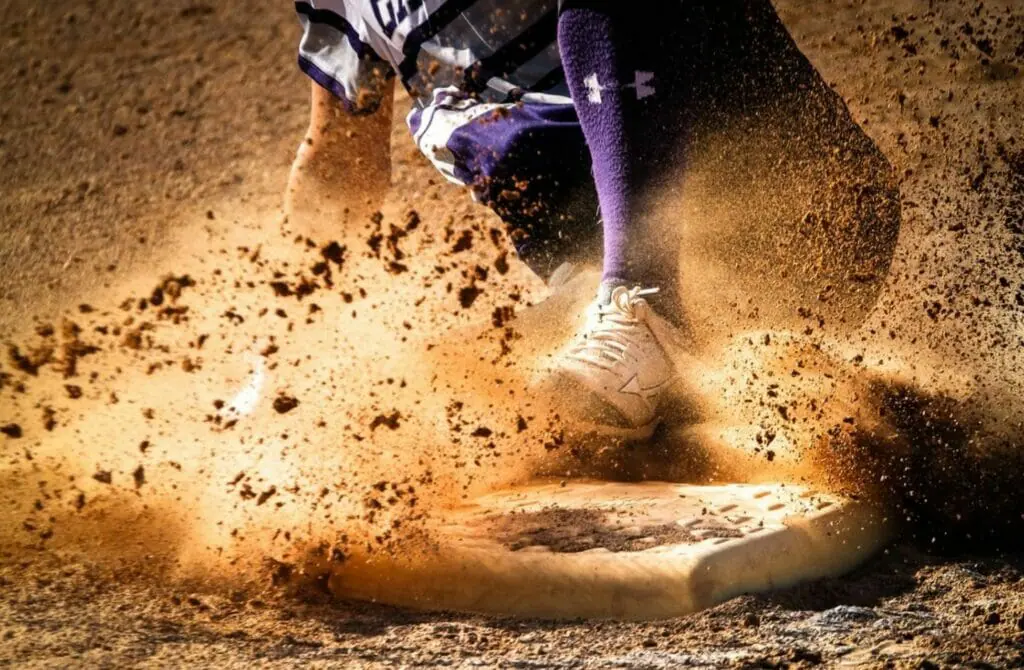 LGBT-Owned Businesses In Indianapolis
It's only normal to want to support queer businesses after relocating to LGBT Indianapolis. Making a safe space where individuals can relax, shop, eat, and meet without fear is one way to build a safer and more accepting society – and LGBT businesses are frequently doing the heavy lifting to achieve this goal.
It is crucial to support these projects wherever you reside to ensure the survival and development of the queer community. When you shop local, you are personally investing in your city and community – a small step that can be transformational when people do it en masse. Here are just a few of our favorite LGBTQ+-owned companies in Indianapolis that you can support with your pink dollars…
Greg's Our Place is an LGBTQ icon in Indianapolis, and it's one you should visit and hang out at least once in your life. Greg's features a pleasant audience, a vibrant dance floor, themed events, and DJs on a regular basis, and it's a wonderful location to meet new people.
Even better, Greg's owners and managers are active members of Indy's LGBTQ community, routinely hosting fundraising events to support local LGBTQ causes.
Tini is a gay-friendly martini bar in the middle of the city, on busy Mass Avenue. Classic and contemporary music videos are shown on televisions around the club, and frequent theme evenings are popular with the patrons.
The bartenders are pleasant and the cocktails are strong.
Only one floor of one bar in Indianapolis remains primarily a queer girls' hangout. That floor is at Metro. This double-decker bar is certainly unique, but that uniqueness varies greatly depending on the night and time of day.
They have a patio in front and upstairs, and the crowd is usually split by gender after dark: males go to the first floor and women stay on the second. On most nights, Touch tunes provide the music, while DJs are frequently present on weekends.
The pool is free, and beverages are reasonably priced, sometimes even cheap if you take advantage of the offers.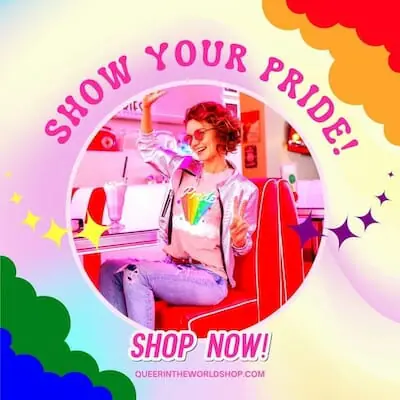 Final Thoughts On Moving To LGBTQ Indianapolis
Indianapolis is a wonderful state in which to live, work, and raise a family. Remember these main things if you're considering relocating to Indiana:
-Low taxes and cost of living
-Stable local economies with pockets of fast growth
-Low housing costs, but values are increasing steadily
-Indianapolis is a chilled out, free-spirited kind of place to live
– Largely accepting of LGBTQ+ communities, however, there is no statewide LGBT non-discrimination protections
Like any other city, you cannot experience it fully unless you fully immerse yourself in its culture. It won't be long until Indy's recognize you as one of their own. In the meantime, be open-minded and ready to receive as much from the city as it's willing to give.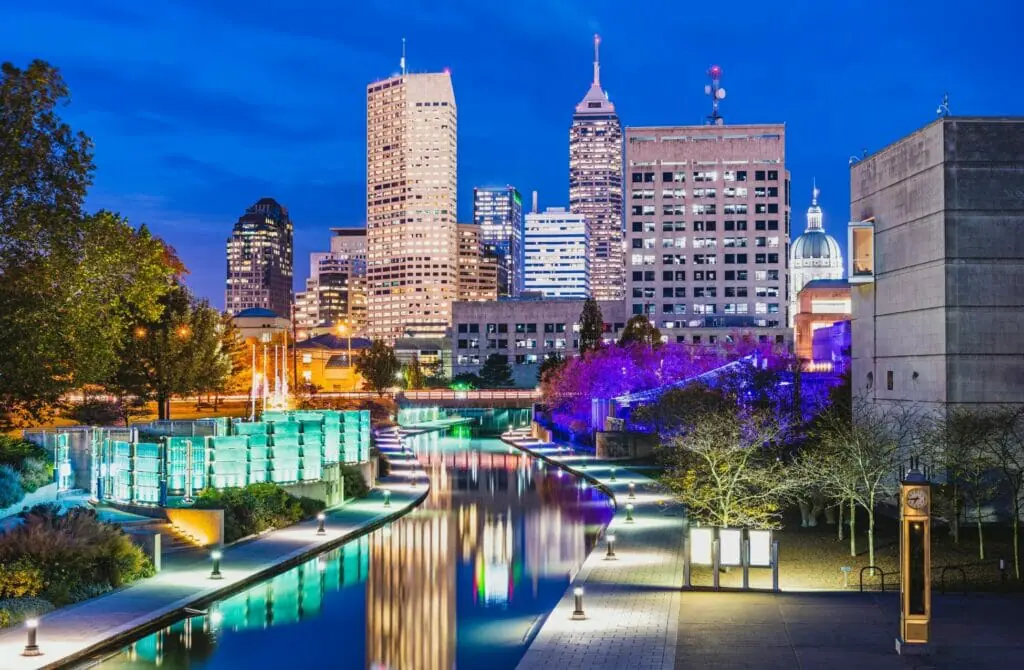 Finding Gay Realtors In Indianapolis Indiana
Why would you consider someone's sexuality when searching for the perfect realtor? This might sound a little odd at first, but there are plenty of reasons why a gay realtor in Indianapolis is your best bet in looking for the home of your dreams.
After all, when it comes to one of life's most significant purchases, it is not too much to ask to be assured of fair, equal, and honest representation by someone that knows the unique needs and desires of the queer community.
Worst, many people (including up to a 1/3 of Americans) still don't believe our community merits protection and dignity in housing, adoption, employment, and other sectors of life.
So it is no wonder that reports of discomfort, needless difficulty, unenthusiastic representation, or even outright hostility are rampant from LGBT individuals using everyday realtors. Everyone should be assured of a pleasant, smooth home buying or selling experience while being fully represented – and that is why we believe you should let a gay realtor help you find your next home.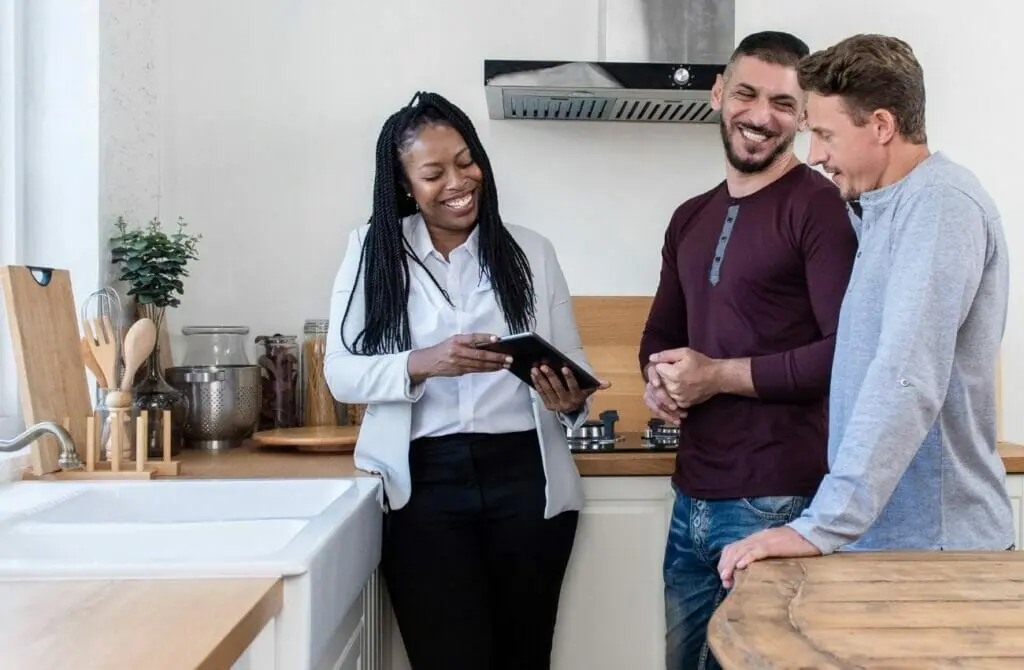 Gay realtors tend to have an understanding of the different neighborhoods in their area and know which ones they should select houses from. Now that's not to say a straight realtor isn't good enough for the job, but they've likely never had to consider some of the things queer people do. Instead of just being concerned by how busy, trendy, or up-and-coming a neighborhood is (or what it may look like), gay realtors do a deep dive into the areas they sell houses in to make sure they are safe for their clients.
In the past, it was challenging to find professional LGBT-friendly real estate agents in Indianapolis, and almost impossible to find one if you were moving here from across the country and without access to a recommendation from a local. Thankfully, you no longer have to hunt for a realtor without knowing if they are accepting of others, as you can use a directory of gay, lesbian, and gay-friendly agents in Indianapolis to do all the legwork for you.
Just visit the page, and you'll instantly be presented with a free list of gay, lesbian, and gay-friendly agents who could not only assist you with your move but also provide other beneficial information such as help with LGBT+friendly schools, shopping, storage companies, contractors, etc.
Read the gay real estate agent bios and choose the agent that is best for you. It is vital that you seek out someone who will stand by you and support you and your family in one of the most exciting times in your life.
Even better, there is never any hidden agenda, cost, or obligation!