The colorful city of Provincetown, which lies at the tip of Cape Cod, Massachusetts, has a rich and proud history as the first point of contact for the Mayflower pilgrims in 1620, then turned into a meet-up point for Portuguese soldiers. However, Provincetown is perhaps now more famous as one of the great gay meccas of the world, and so it should come as no surprise that so many people consider moving to LGBT Provincetown each year.
Due to its easy-going atmosphere and friendly community, the city is also America's most famous and beloved resort town and gaycation destination for a good reason. Not to mention it has an abundance of seafood restaurants, stunning beaches, fabulous shops, pumping gay bars, and acclaimed art galleries.
Unlike other popular U.S. holiday destination spots such as Savannah, Virginia Beach, and Aspen, there is a loud-proud-and-right-in-your-face gay scene here that is almost impossible to miss. While it might seem overwhelming at first, navigating this is something a gay realtor in Provincetown can help you do as you find your new perfect home here.
Gay Provincetown is a place like no other filled with color, comedy, and culture that is a culmination, as well as a celebration, of the Cape Cod experience. With this in mind, it's not hard to see why the city is one of the hottest destinations for members of the LGBTQ+ community looking to reposition from their present locations.
Before we dig a little deeper to find out what the city has in store for you as a member of the LGBTQ community, let's first take a look at some of the highlights of moving to LGBTQ Provincetown.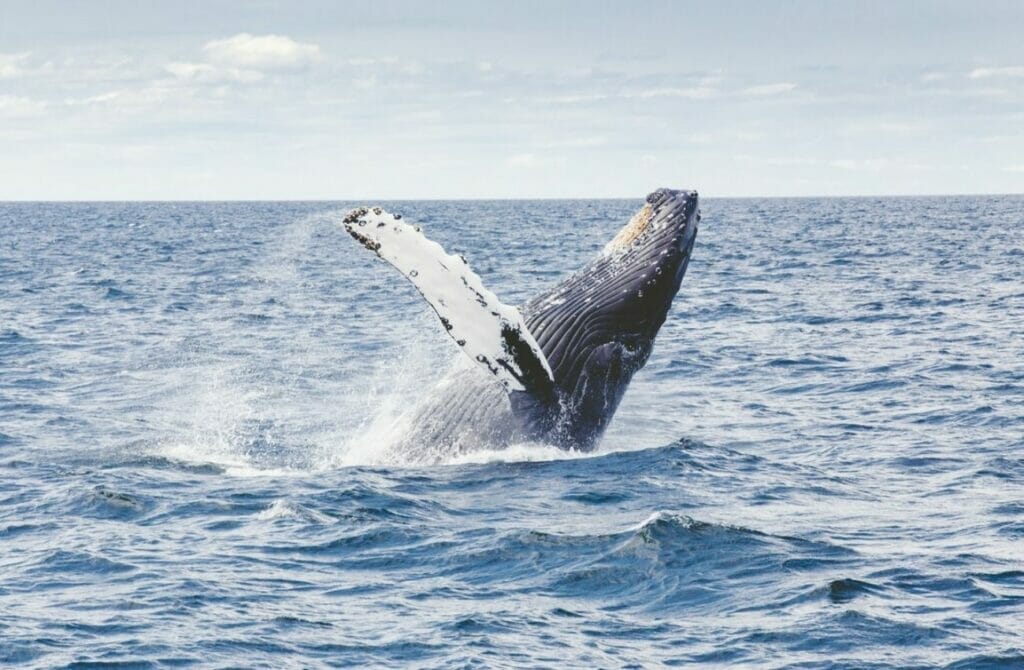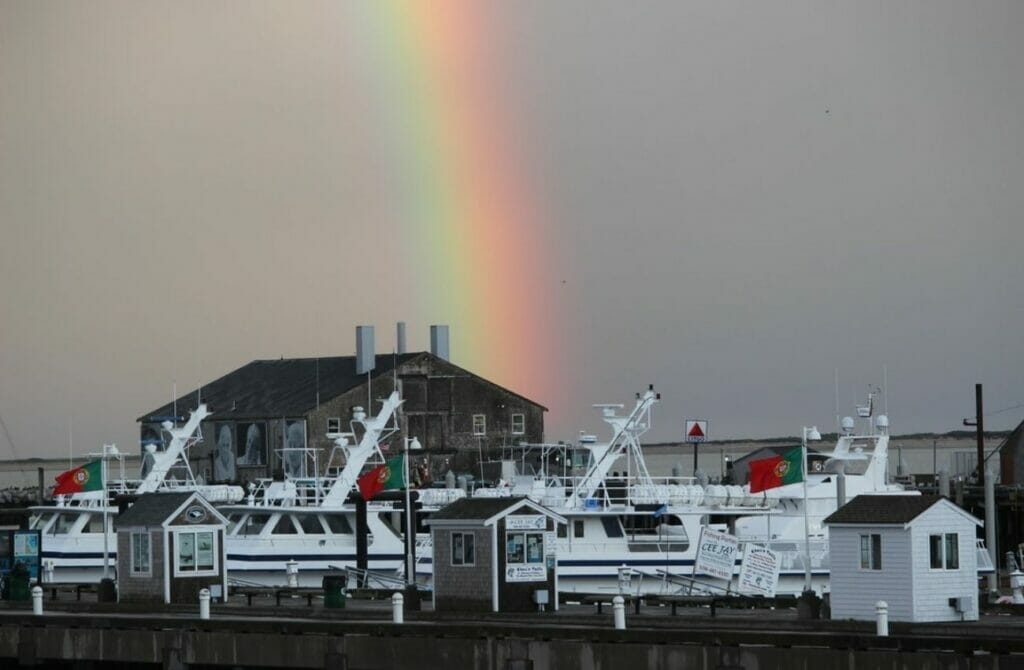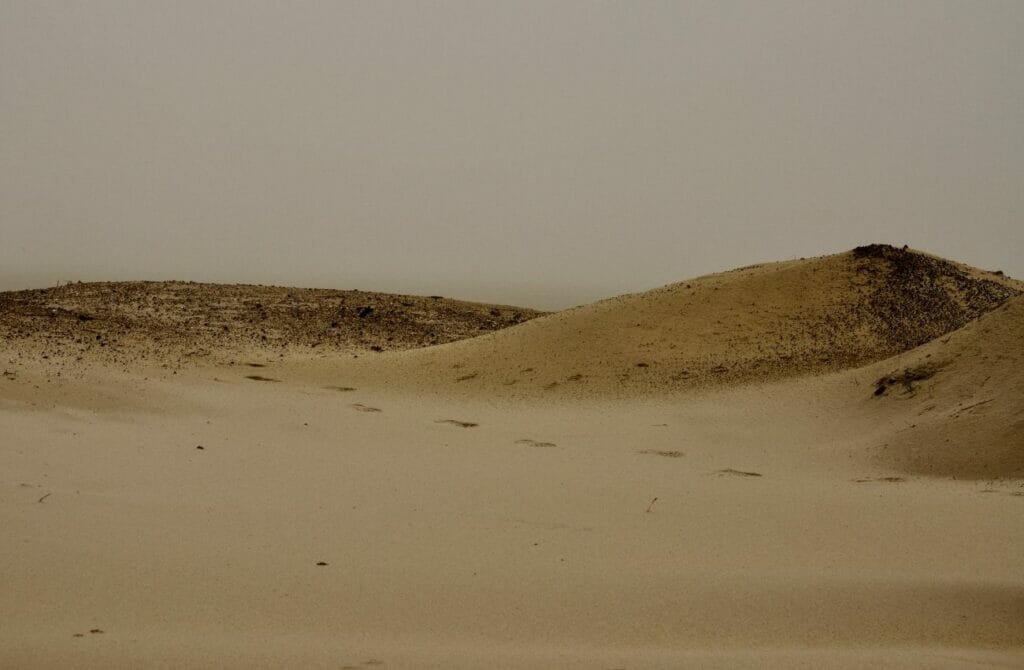 Highlights Of Moving To LGBTQ Provincetown
Provincetown is a kaleidoscopic city filled with everything you could possibly desire to live 'the good life.' An increasingly diverse playground – especially during the warm summer months when the gays and lesbians mingle with straight tourists – there's actually plenty to see and do here year-round that makes moving to LGBT Provincetown so appealing.
Once you settle down, you will realize that Ptown is so much more than just a wild, transient community, and it is quite capable of proving the year-round bohemian home you have been searching for.
Here's what you need to know about it.
Provincetown Is Gay
It might not come as a surprise to everyone who moves here, but the city is welcoming, inclusive, and very gay. Provincetown, or P-Town, as it's commonly known, has been a gay hotspot dating back to the 1920s and '30 and is always ready to provide refuge to those in need.
Throughout the 20th century, the city has hosted a thriving arts and theater community that turned it into the ideal summer destination. The town was an artists colony of sorts from the 1920s- to 1930s, and during the 1970s- 1980s, it has hosted LGBTQ festivals such as the Provincetown Carnival.
Home of Theatre
P-Town is known for its dedication to leisure and pleasure. The Art House is home to some of the best theatres in the city. Plenty of shows here are curated for gay audiences.
The Cabaret Room at the Crown and Anchor is home to some of the city's best drag and cabaret shows. Some favorites include comedy icons such as Lisa Lampanelli, Margaret Cho, and Thirsty Burlington, who plays Cher.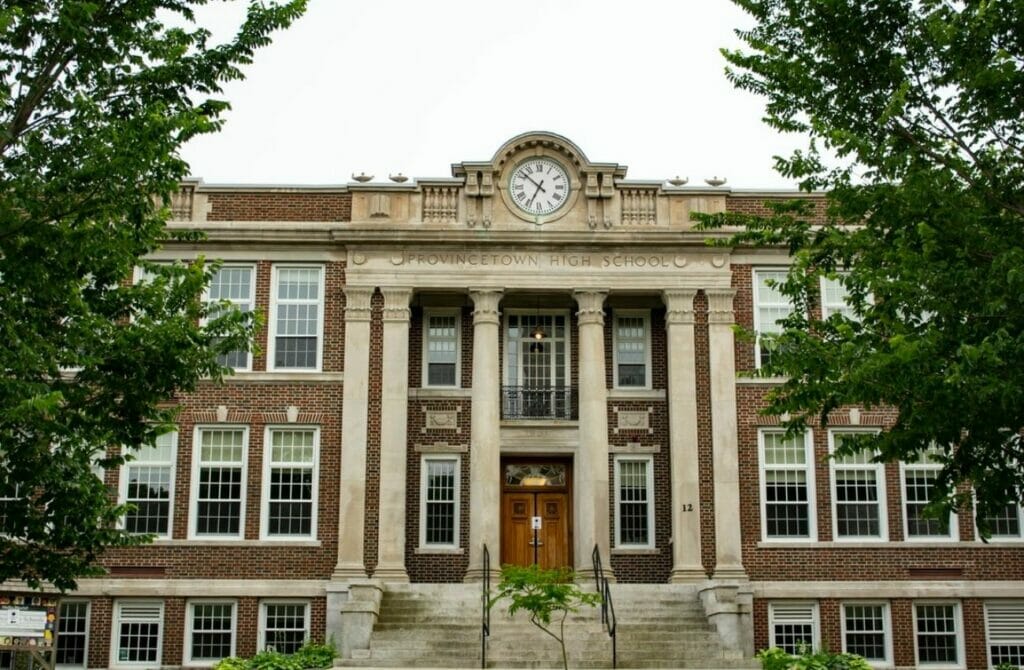 Unique Shops
Corporate America is responsible for the duplication and lack of uniqueness that we continue to see all over the country. However, in P-Town, visitors and locals continue to support the town's individuality by using cash rather than credit cards and buying locally made and produced goods.
You will find vintage hat boutiques such as Mad As a Hatter or LGBTQ shirts with the caption 'I love my two dads.' There are also pet shops selling vegan cookies and stores that sell home accent pieces that will complete your new abode here.
Pedestrians Have The Final Saying On The Street
In Provincetown, you will find pedestrians comfortably walking through the street and looking at cars like they're not supposed to be there. Provincetown is used to going all day without hearing a siren, a car horn, or any other sounds and noises that are typical of city life.
Wherever you need to go, you can get there by walking along the streets of P-town. If you wish, rent a bike and bring it onto the ferry for some relaxing morning exercise along the bike circuit along the dunes and beaches of the city.
Lobster Is Everywhere
If you think you've ever seen too much lobster, wait till you get to P-town. The city is home to more than 60 eateries.
If you wish for a taste of lobster deviled eggs, head to the Patio American Grill & Cocktail bar. Mouthwatering clambakes New England style are also available at Art's Dune Tours, complete with a delicious view of the sunset and a campfire.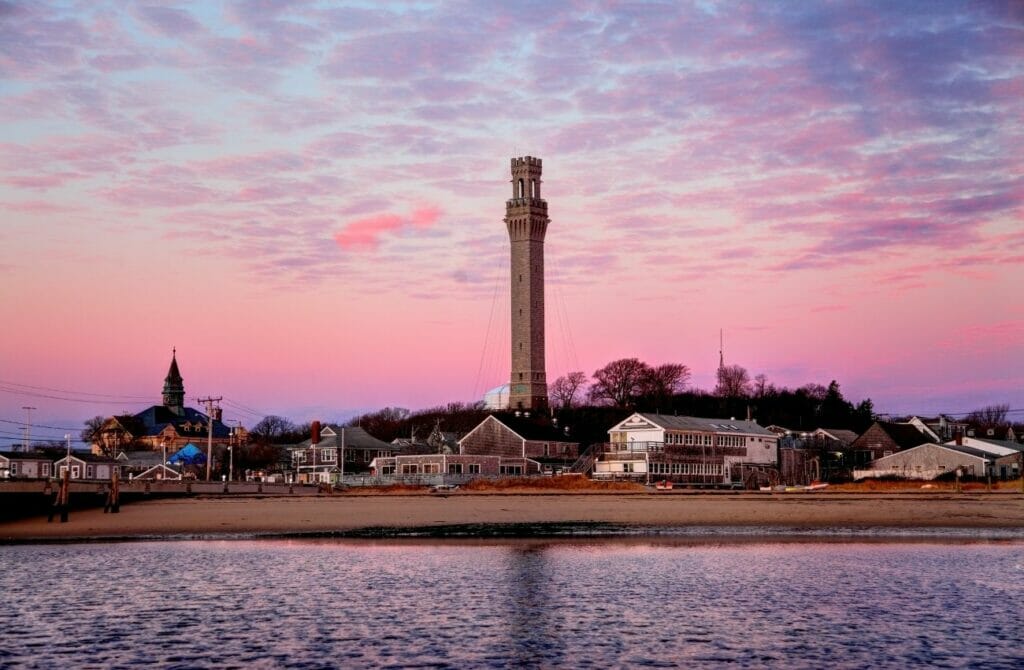 Does Provincetown Embrace The LGBTQ Community?
Provincetown is one of the top gay vacation spots in the country and is one of the most gay-friendly places in the world. Most of the tourists who come here are gay, and it wouldn't be an exaggeration to say the town is inherently gay. The nightlife and gay scene in the city thrive around Commercial Street, with the Crown and Anchor Entertainment Complex housing a hotel and several gay bars.
During the summer, you're likely to see shirtless men walking along the street, relaxing around a pool, or out enjoying the seafront. Paramount, the largest gay club in the city, hosts the opening festivities for the Provincetown International Film Festival while hosting drag shows and cabaret. If it's queer performers you're looking for, P-town has no shortage of them, and you will occasionally get to see a big-name act like Alan Cumming.
If you're LGBTQ+, this city is hands-down the best place to be, and even though it only has a population of about 3,000, it has two gay beaches, plenty of LGBTQ events, and ten gay bars. The town proudly boasts more than 40 LGBTQ-owned inns and B&Bs, most of which are boutique and locally owned like Fire Island.
Provincetown is also known to have more lesbian-owned enterprises per capita than anywhere else in the country and the most significant concentration of same-sex homes in the country.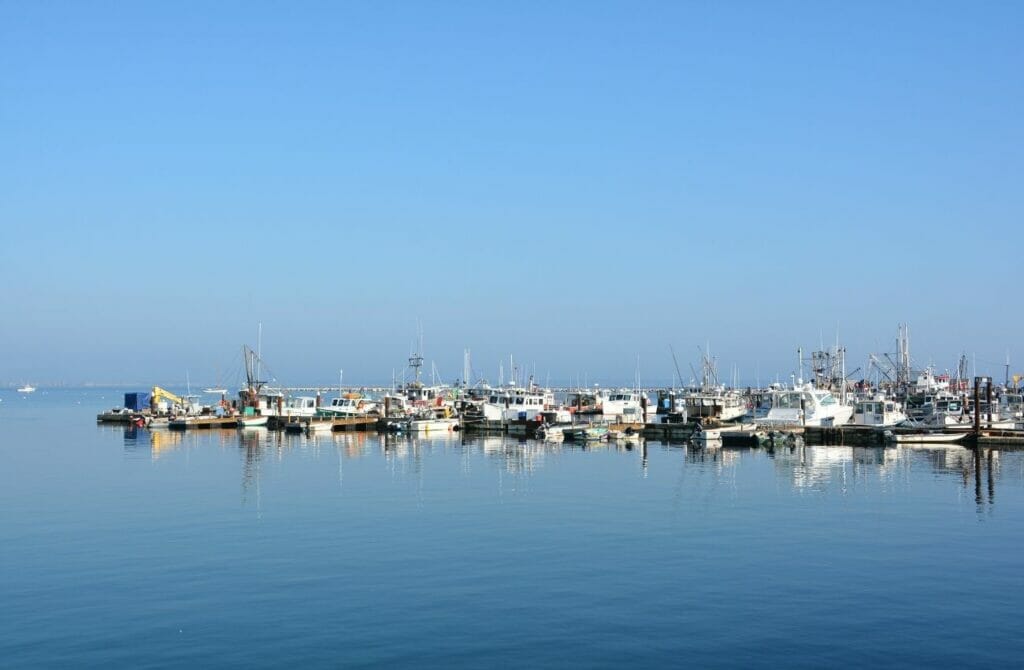 It, therefore, comes as no surprise that the city has been proudly hosting the gay and lesbian community for more than 50 years. Recent developments within the town are thanks to the LGBTQ community, making it an excellent place to call home.
Provincetown actually began to market itself as a tourist destination after the 1898 storm to aid its economy. Between 1920- 1930, the presence of the LGBTQ community in the city overshadowed that of the artists, journalists, poets, romantics, and dramatists that called the city home. The new arrivals were inspired by the beauty of the town and the freedom it accorded them.
As expected, the freedom to experiment with different art forms without fear of backlash and judgment gave birth to a prosperous city with an artistic environment that then gave way to the first school of modern American theater and American art. Many artists living here had gay friends, and this feeling of acceptance in the colony attracted plenty of tourists to visit the unconventional town that was Provincetown. Due to this magnetic pull, they played a significant role in developing art here and contributed much to modern American theater.
After this, it was only natural that the city should attract more and more gays and lesbians looking for a place where they could be accepted. Gradually, some of them became permanent residents of the town and started investing in B&Bs and creating local businesses that are a vital part of the local economy.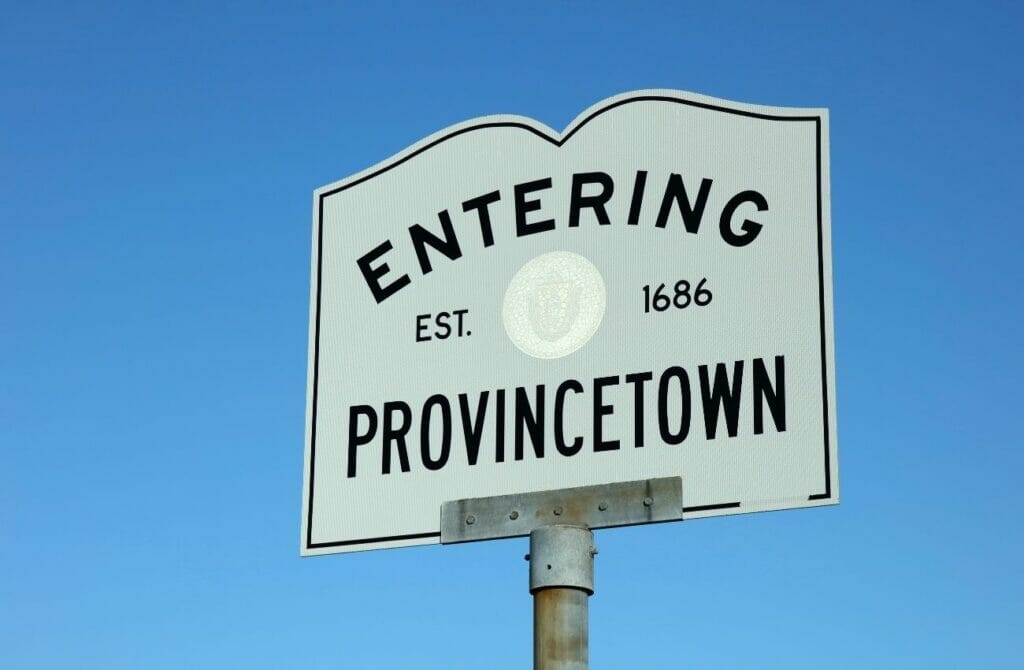 Is Provincetown An Expensive City To Move To?
The cost of living in Provincetown is 152.0. This is 16% higher than the Massachusetts state average and 52% higher than the national average. Housing in the city is 123% higher than the U.S. average and since you will be paying sales tax, be ready to part with 23% more than the national average.
Massachusetts state's state income tax is 103% more than the national average. The city also has a livability score of 61/100, which is below average. Real estate prices in the city are 48% higher than average Massachusetts prices, while rental prices are 10% lower in the same state.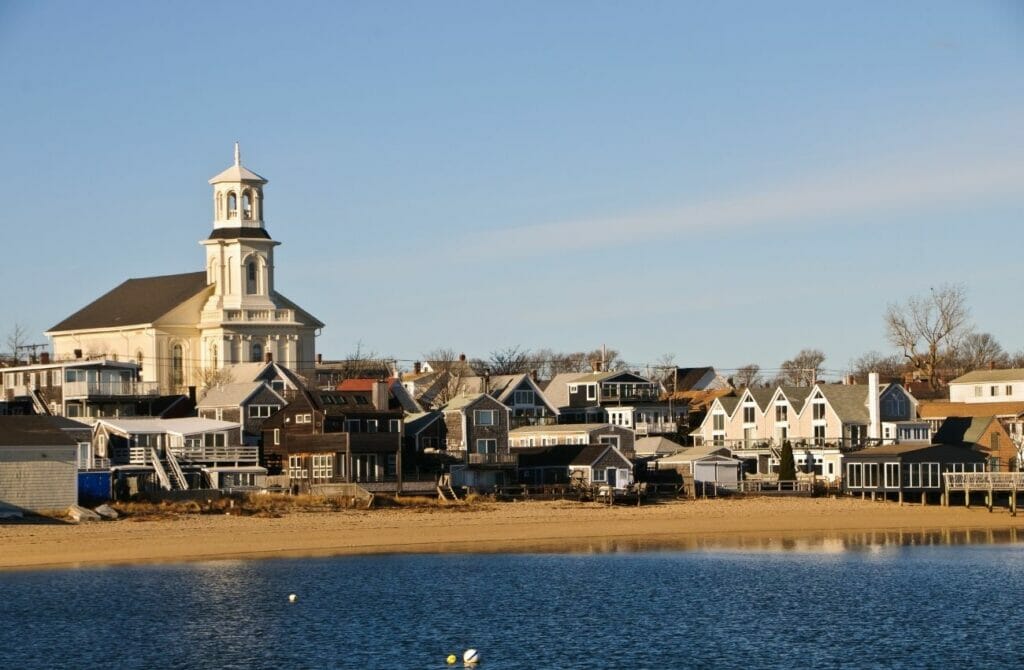 The Best Gay Neighborhoods In Provincetown
Not all LGBT individuals want to live in the frenzy that engulfs Provincetown around Commerical Street. Still, thankfully there are lots of alternate communities for those who want a calmer, LGBT-friendly environment.
However, when relocating to LGBTQ Provincetown, you should also be aware that there are some areas that are closer to all the fantastic gay clubs and nightlife, allowing you to pull your U-Haul up to your new house in a gay-friendly neighborhood or part of town.
If you're a lesbian, gay, bisexual, transgender, or otherwise queer person seeking a welcoming neighborhood with facilities you'll cherish, commence with these top gay and gay-friendly Provincetown neighborhoods to discover your perfect new home, each with its own distinct personality. Give yourself enough time to familiarize yourself with Provincetown's multifarious personalities, and remember that this city offers something for everyone – LGBTQ or not!
Now let's take a look at the handful of fabulously gay areas in Provincetown are and talk about the Provincetown gayborhood where you might feel most at home! Or speak to a local LGBT real estate agent for a more detailed understanding of the best options today.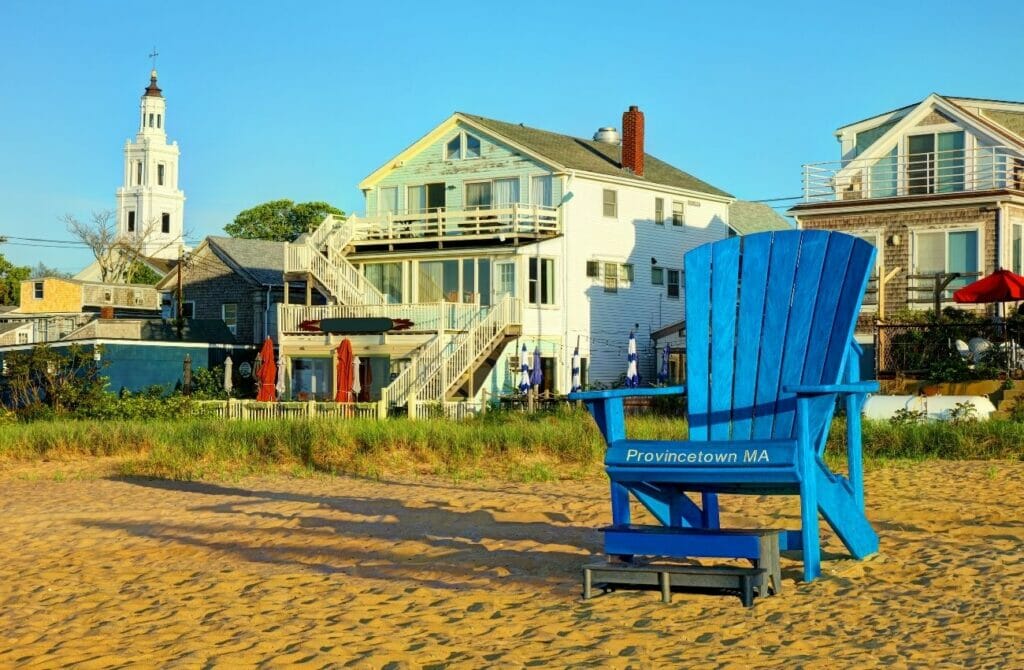 Highland Moors
This neighborhood consists of single-family homes. It is located in the West End region of the city, while homes here can be found on Pilgrim Heights Road between M.A. Rt 6A and Bayberry Avenue.
Many homes in this neighborhood are close to the Cape Cod National Seashore, guaranteeing views of the Atlantic Ocean and Cape Cod Bay.
Bay Habour
Bay Harbour is a private beachfront district of luxury properties in Provincetown. The neighborhood consists of 8 custom-built residences on Harbour Drive, near the former Tides Motel.
Many vantage points throughout the area provide excellent views of Cape Cod Bay.
Gallery District
Gallery District is situated on Commercial Street between Standish and Bangs Streets in the town's East End.
The district gets its name from its high concentration of art galleries. Residences on the southern side of Commercial Street, facing Provincetown Harbor, are in high demand in the Gallery District.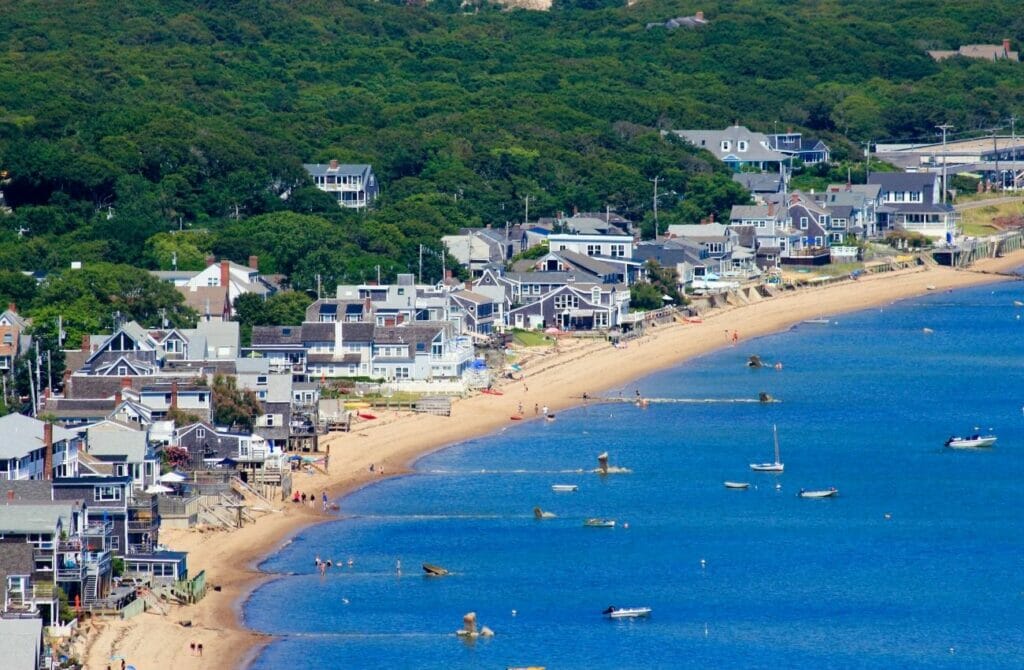 LGBTQ+ Community Organizations In Provincetown
To advance the LGBTQ agenda, the LGBTQ community frequently has to rely on donor organizations or non-profits and with a thriving LGBTQ+ community comes to the need for organizations and resources that cater specifically to its needs.
Wherever you reside, it's critical that you assist such groups in various capacities so that they can serve people in need – in your community and beyond.
Check out some community organizations below if you're looking for LGBTQ groups in Provincetown to join, make new friends, or volunteer for a cause you care about:
PFLAGs mission is to unite LGBTQ individuals, their families, friends, and allies. It is the largest grassroots organization in the country, committed to advancing equality through advocacy, education, and support.
The Trevor Project is the world's largest crisis intervention and suicide prevention organization for LGBTQ+ youth. The organization's vision is to see a world where all LGBTQ youth envision a bright future for themselves.
Cape Code Pride is on a mission to build bridges and connect, encourage understanding and support within the entire LGBTQ community of the region, its allies, and the extended community.
The organization aims to host a Cape Code Pride Festival each year in June as well as a Cape Code Pride Holiday Dance each year in December. The organization also hosts plenty of regional and local events all year round.
The Provincetown Business Guild was established in 1978 as a non-profit. The organization helps support and sustain businesses in the city through marketing, advocacy, and managing events while lighting the city as a gay destination.
The organization promotes the town and businesses owned by the LGBTQ+ community to the global market. It also produces events during the summer as well as all year round. Provincetown Business Guild is well-known for planning Carnival Week in August.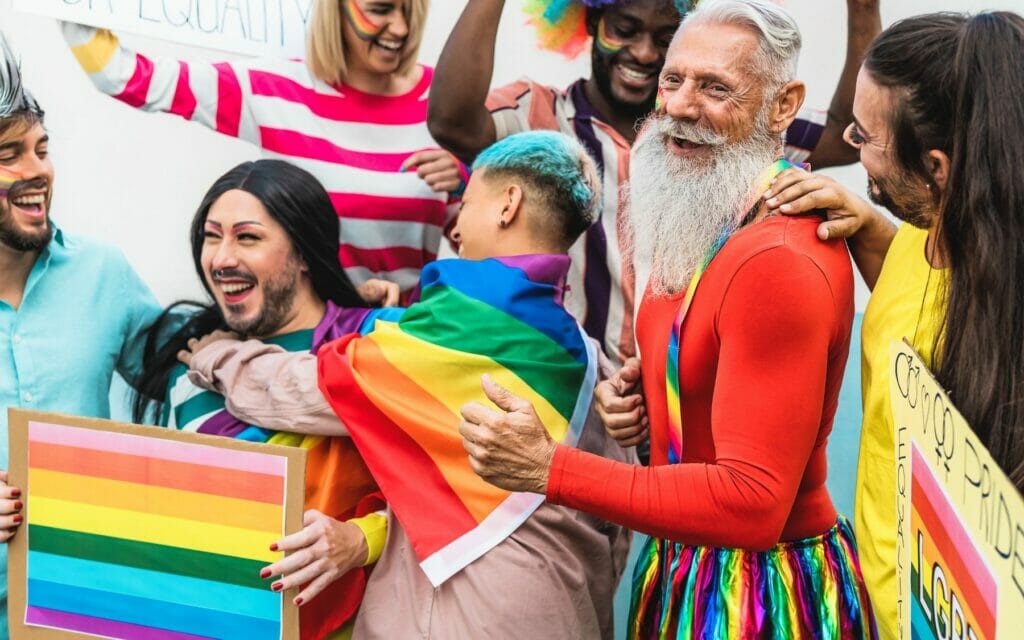 Regular LGBT Events In Provincetown
You have to make new friends, meet people, and network after moving to a new city. Thankfully, whether you're looking for Pride Festivities, an event where you can share common interests or issues with the LGBTQ community, or have fun, Provincetown has it all.
It isn't surprising that the town has received plenty of prizes and accolades for its inclusivity, tolerance, and service to lesbians and gays. Here are just some of the annual highlights you can look forward to after moving to LGBT Provincetown:
Provincetown Pride
The annual Pride festivities in the city showcase what the city is famous for; LGBT diversity, empowerment, and awareness.
There is plenty of parties, programming, and events during Provincetown's Pride celebrations throughout the week of June 3rd to 5th.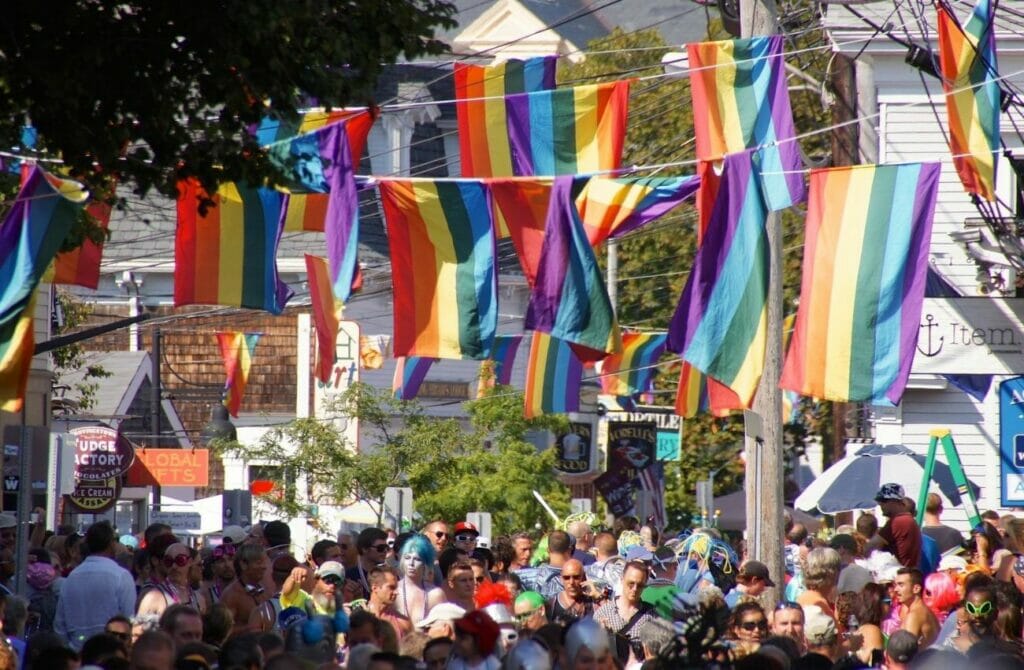 Fenway Health's Support Group for Parents/Guardians of Trans/Gender Diverse Children & Youth.
This event is held to empower and provide support to parents or guardians of transgender and gender-diverse kids and youth in the city. Meetings are held every first Thursday of each month and every second Tuesday of the month.
Single Women's Weekend
If you're tired of your usual go-to's, can't find the perfect someone, or are plain exhausted by how much time you have to spend on dating sites, Single Women's Weekend is for you.
The event features night and day activities for lesbian singles such as dance parties, speed meetings, mixers, a dune tour, and scavenger hunts. Single Women's Weekend is the event to meet and find new people and a fun and fast way to meet other single lesbians.
The Provincetown Film Festival
This is a non-profit arts organization whose mission is to showcase new developments in independent film. The festival also honors the work of upcoming and acclaimed actors, directors, and producers. The event caters to communities outside the mainstream, those that are underserved, as well as those that are marginalized but still have a vital voice in the evolution of artic expressions.
Fantasia Fair
Fantasia Fair is a transgender event held all week long in October each year. The event is part of a social gathering, partly a learning experience, and a reunion. The first event was born in 1975, making this festival the longest-running event globally for transgender people.
The event promises full-immersion experiences, and those attending are free to present their gender as they like for the entire week.
Fenway Health's Transgender Adult Support Group
This meet-up is for gender-expansive and transgender individuals regardless of their expression and gender identity. The group meets on the first and third Wednesday of each month at the Unitarian Church of Barnstable.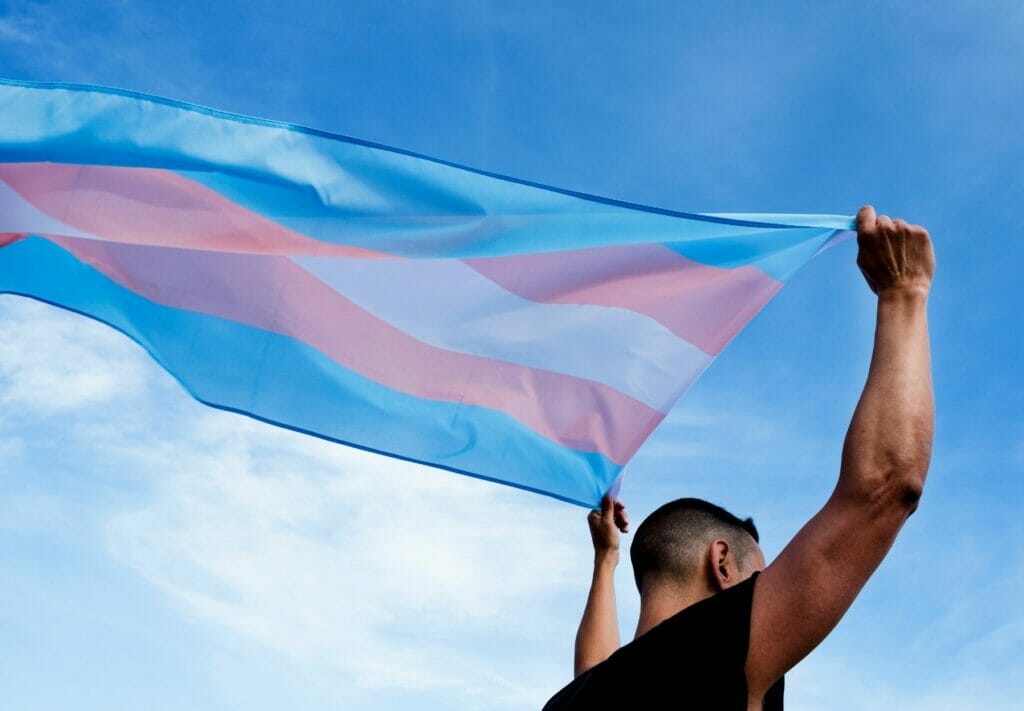 LGBT Owned Businesses In Provincetown
After moving to LGBT Provincetown, it's only natural to want to support queer businesses. One strategy to make a safer and more inclusive society is to establish a secure environment where individuals can rest, buy, eat, and socialize without fear – and this is precisely what LGBT businesses should seek to do.
Wherever you are, it is critical to support these endeavors to maintain the continuity and prosperity of the queer community. After all, there's nothing that says unity more than a community that comes out to support each other's businesses and establishments.
As one of the country's top gay destinations, there's no shortage of LGBTQ-owned businesses in Provincetown and since we couldn't highlight all of them, here are just a few of our favorites.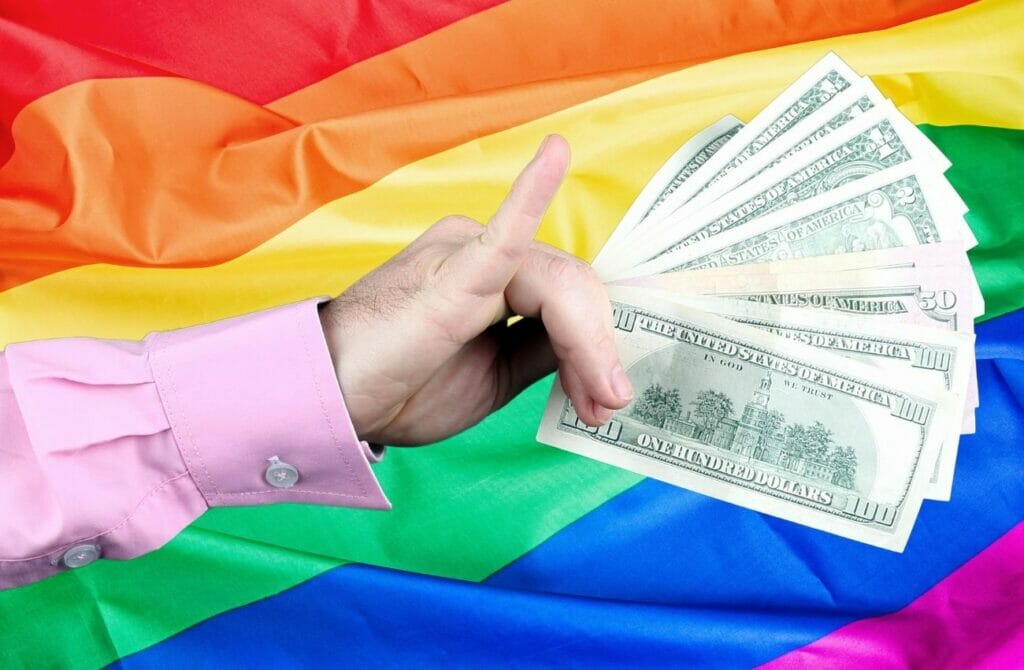 Relish Bakery and Sandwich Shop
Since 2001, Relish Bakery and Sandwich Shop has served delectable baked goodies and savory sandwiches from its quaint West End shopfront. The shop is well-known for its cupcakes, but they also serve a killer chicken salad mixed with fresh pear and gorgonzola.
If you're celebrating your special day, be sure that the shop will prepare a wedding cake for you and your guests.
The Shipwreck Lounge at the center of Provincetown invites visitors to a laid-back yet lively vibe that is both quintessential and historically hip. It's the ideal place to catch up with some friends or find new ones while sipping artisanal cocktails.
Cocktails at the Shipwreck Lounge are constituted of elixirs, cordials, and infusions made from freshly pressed produce and exotic ingredients from all over the world.
Shoal Hope Ciderworks, LLC produces Hard Cider. The company has excellent products with a traditional level of sweetness. You will find plenty of their products in stores, bars, and restaurants throughout the city.
Outermost Yoga is the city's leading wellness provider, providing fitness and yoga classes in different locations throughout the city.
The company has expanded its programming to include more outdoor activities, like guided hikes, meditation, and Outermost Run Club, a twice-a-week group interaction through Land's End's spectacular natural setting.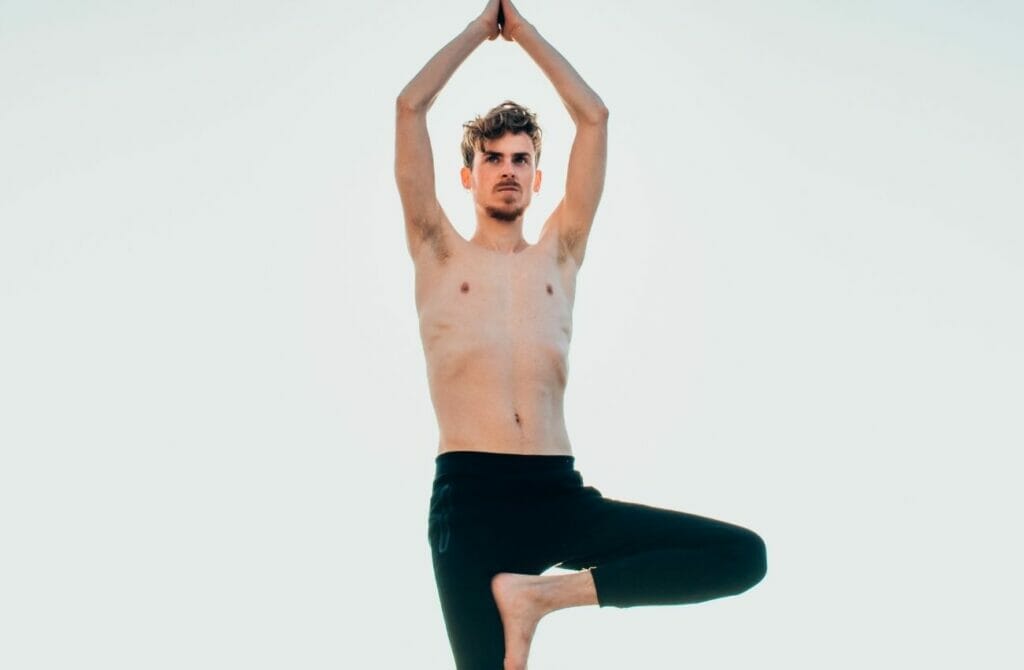 Final Thoughts On Moving To LGBTQ Provincetown
If you're planning a move to Provincetown, we hope we have proved that it will provide you with plenty of activities to keep you busy, a community that welcomes you with pride and joy, as well as a place to call home.
Whether you're relocating for employment, recreation, or family reasons, Gay Provincetown is truly the home of every LGBTQ+ individual and will provide you with a supportive atmosphere. There's a lot to see and do, as well as some fantastic communities to connect with.
Keep in mind that life is what you make it, and we hope you find the freedom and comfort you seek with whatever gay Provincetown neighborhood you pick to begin your new life in.
The best way to learn about LGBT Provincetown is to immerse oneself in the scene by living in a queer-friendly neighborhood, frequenting local LGBT businesses and events, and participating in queer community groups and sports teams.
If you do this, we guarantee that your transition to LGBT Provincetown will be more joyful, and you'll rapidly meet like-minded people to join your chosen family.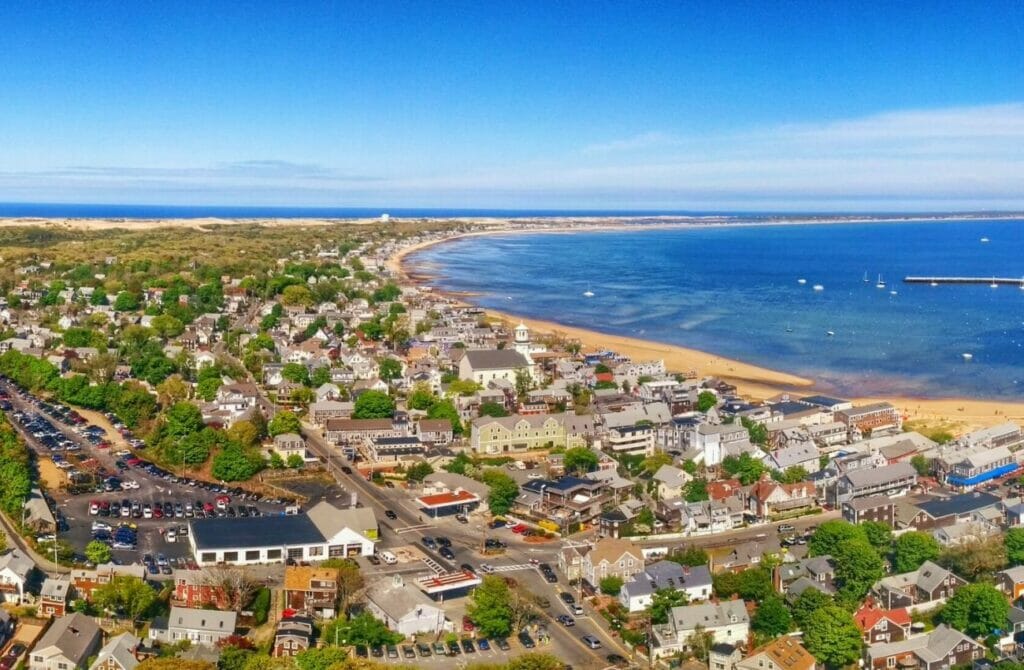 Finding Gay Realtors In Provincetown Massachusetts
When looking for the ideal realtor, why would you consider someone's sexuality? This may seem strange at first, but there are several reasons why contacting a gay realtor in Provincetown is a great way to find your dream house.
After all, when it relates to one of life's most important transactions, it's not unreasonable to expect fair, equal, and honest representation from someone who understands the queer community's particular needs and wishes. Furthermore, unfortunately, many people (up to a third of Americans) continue to believe that our community does not deserve protection and dignity in housing, adoption, employment, and other areas of life.
So it's no surprise that LGBT people who use mainstream realtors often describe feelings of discomfort, unnecessary trouble, unenthusiastic representation, or even antagonism or outright contempt. Everyone deserves a pleasant, stress-free home buying or selling experience while being adequately represented, and this is why we feel you should hire a gay realtor to assist you in finding your future home.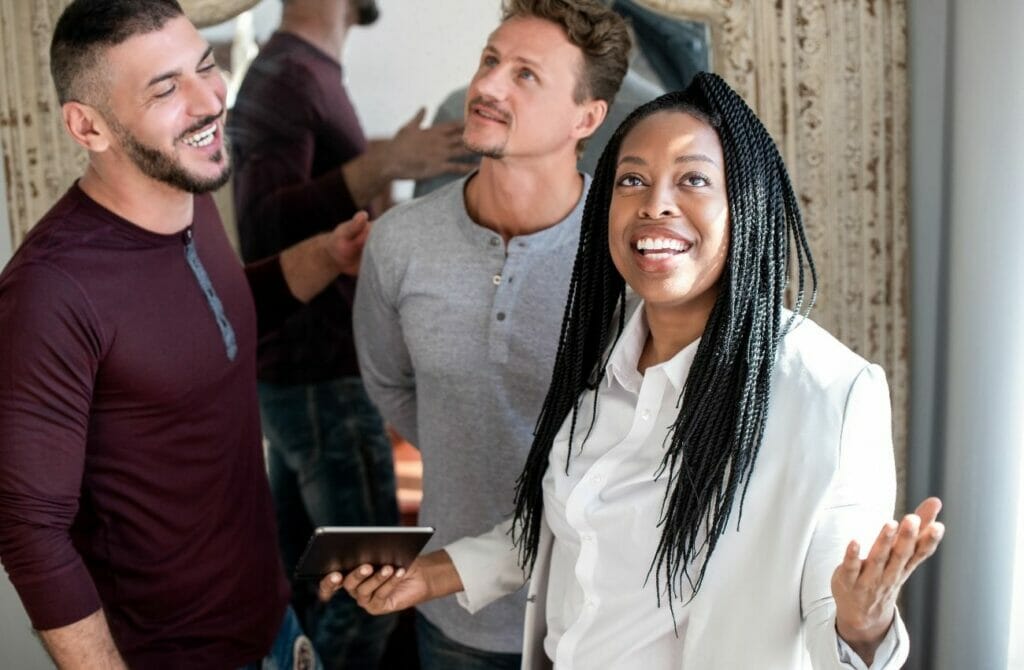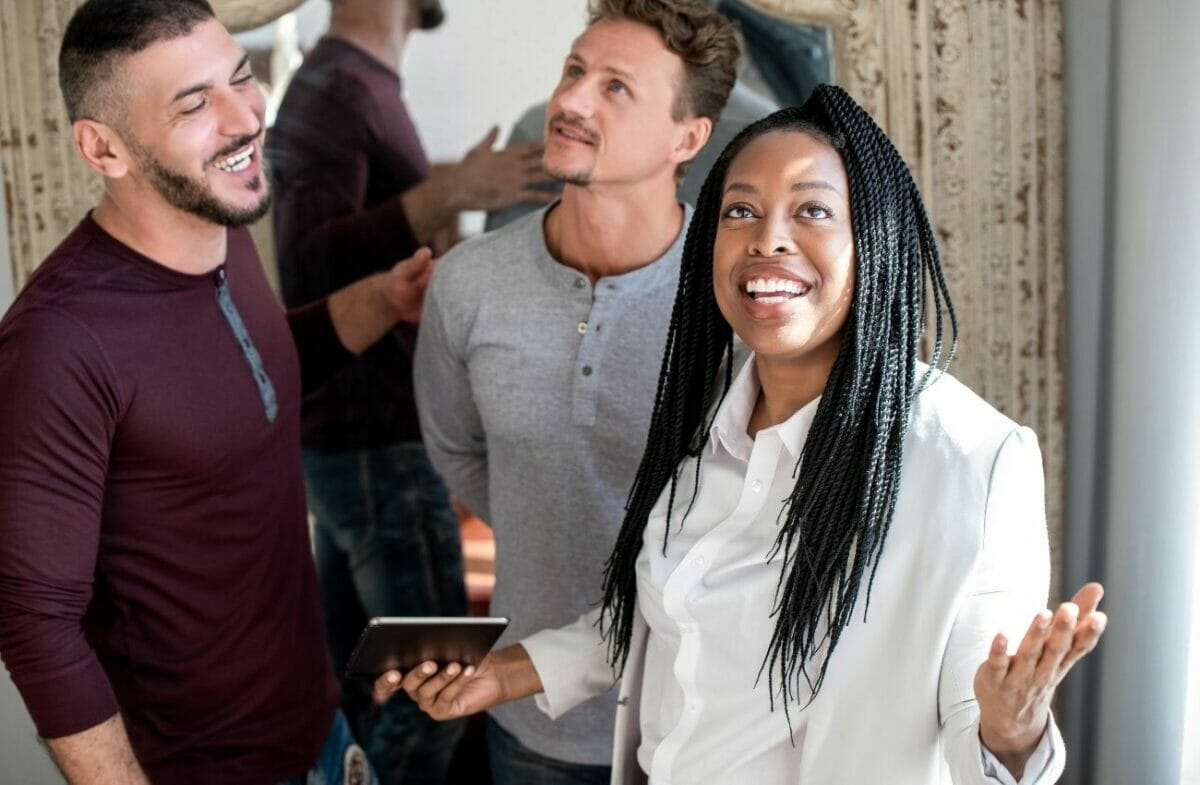 LGBTQ realtors are more likely to be familiar with the diverse communities in their area and know which ones may be best suited to you when looking for a home. That's not to say a heterosexual realtor isn't capable, but they've probably never had to address many of the issues LGBT people face. Rather than just being concerned with how bustling, fashionable, or up-and-coming a neighborhood is (or what it may appear like), gay realtors conduct extensive research into the neighborhoods in which they sell homes to ensure that clients are safe.
It used to be difficult to locate professional LGBT-friendly real estate agents in Provincetown, and it was virtually impossible to find one if you were relocating here from out of state and didn't have access to a local referral. You no longer have to search for a realtor without knowing whether or not they are accepting of others because you can use a list of gay, lesbian, and gay-friendly agents in Provincetown to do all of your homework for you.
Simply go to the page, and you'll be presented with a free list of gay, lesbian, and gay-friendly agents who can help you with your relocation as well as other useful information like LGBT+friendly schools, shopping, storage firms, tradesmen, and more. Read the biographies of LGBT real estate agents, then choose the one who is right for you. It's critical that you find someone who will be by your side and support you and your family during one of life's most exciting occasions.
Even better, there is no hidden motive, cost, or obligation whatsoever!