Aspen, Colorado, is a resort town in the state of Colorado. The state sits within the Elk Mountains and the Sawatch Range part of the Rocky Mountains, and naturally, residents of Aspen are no stranger to natural beauty with the Roaring Fork River running through it. Thousands of visitors throng to the city during peak vacation times, but the town still gives off a small-time and friendly vibe despite all this.
There aren't as many people living permanently in Aspen, so you can be sure that even when the city seems to be crowded during the tourist season, it's much quieter once they leave. Once this happens, the ski slopes will be yours, and a small but friendly LGBTQ community will ensure you find Aspen a lovely place to call home.
Yes, just like in Omaha, Savannah, Sante Fe, and other smaller US cities, there is also a tight-knit gay scene here (if you know where to look), and this is something a gay realtor in Aspen can help you navigate as you find your new perfect home here.
Once you throw in the outstanding dining scene, substantial art displays, revitalized spas, and a plethora of outdoor activities, you can begin to see why Aspen is one of the most underrated destinations for members of the LGBTQ+ community looking to move from their current locations.
Before we dig a little deeper to find out what the city has in store for you as a member of the queer community, let's first take a look at some of the highlights of moving to LGBTQ Aspen.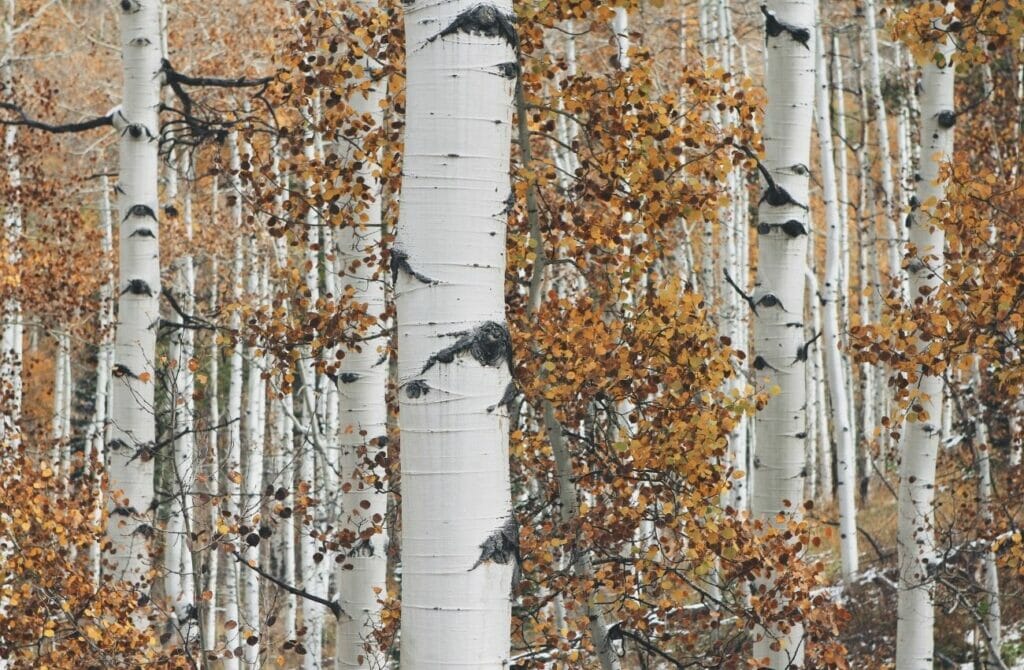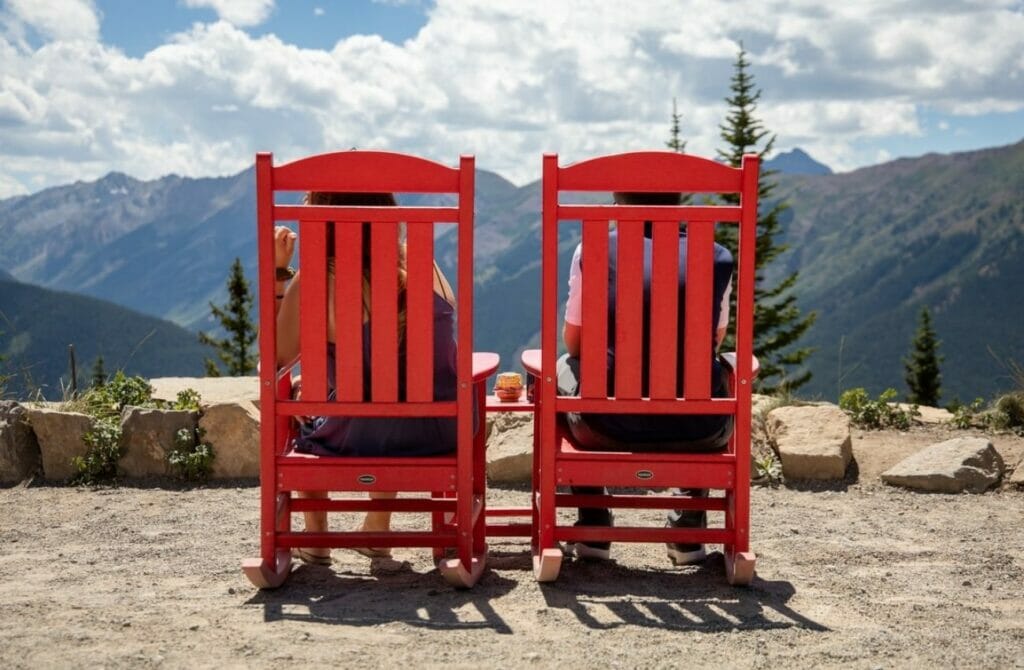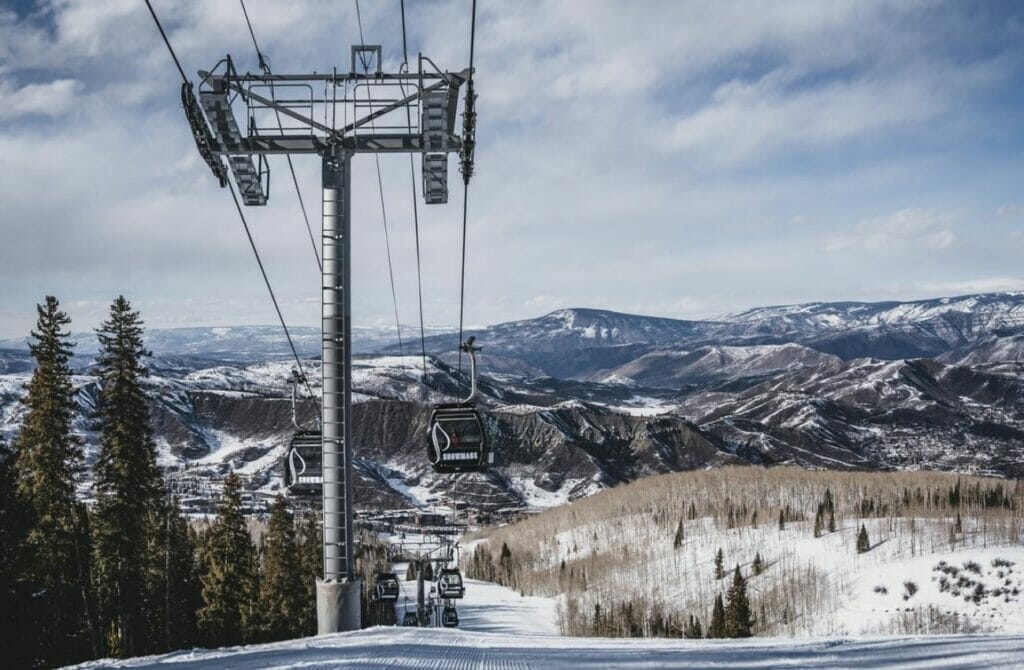 Highlights Of Moving To LGBTQ Aspen
Even though Aspen isn't a huge city, its residents are well aware that their home is a special place brimming with culture and beautiful sights just waiting to be discovered.
Whether you're moving for the job market, scenery, or community, there's something for everyone. Securing a relocation here will also allow you to meet others with similar interests, thanks to a quirky yet highly involved LGBT culture, including a few fantastic queer hangouts of interest.
Almost anything that your heart desires can be found here. There are plenty of things to look forwards to when moving to LGBT Aspen, be it exploring the Après-Ski scene, taking inspiration from the local artistic community, or having libations in the bars, breweries, and distilleries.
Let's take a closer look at a few of the aspects that make up this incredible city before we get into the details.
World-Class Skiing
Aspen is famous all over the world for its unmatched snow conditions. The city has 336 trails you can enjoy, and 40 dependable lifts serve all. If you're a skiing enthusiast, you will enjoy the depth and quality of the snow. Take advantage of the programs and lessons available to skiers at all levels.
Some of the world's best instructors visit the city frequently, so you're guaranteed to have a marvelous time here. Whether you're looking to purchase or rent equipment, there's something for everyone, and you will find packages that suit your pocket.
What's more, the staff in different ski resorts are friendly and will kit you out in no time.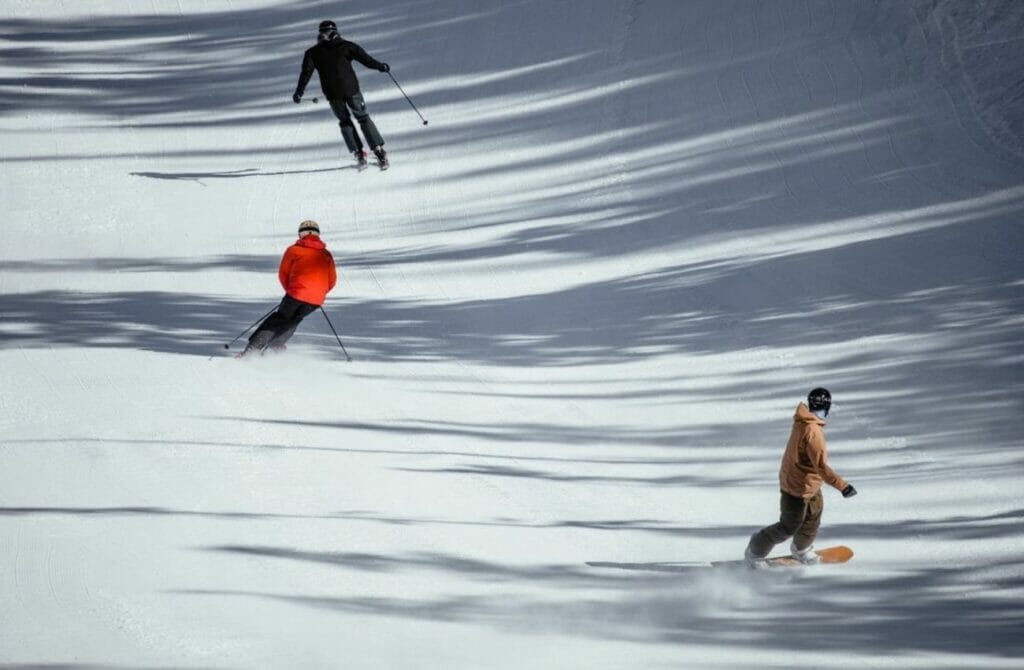 Work Opportunities
As a resident in Aspen, there are plenty of career opportunities available to you. Salaries in the city are competitive, and you will be able to live a comfortable life worthy of your lifestyle.
Aspen is also home to world-class businesses, and if you're looking to grow yourself or change career paths, you will not find yourself at a loss of jobs you can do. Some of the institutions you can look forward to working for in Aspen include schools, the City of Aspen, along with the myriad of retail and tourism enterprises.
World Class Homes
Moving to Aspen will require you to have a fabulous home that matches the city's ambiance. Whether you're looking for a home for yourself, a spacious and airy mountain home, or a modern condo, Aspen has it all.
Some properties in Aspen are in top-notch locations, high-end amenities, and to-die-for real estate services.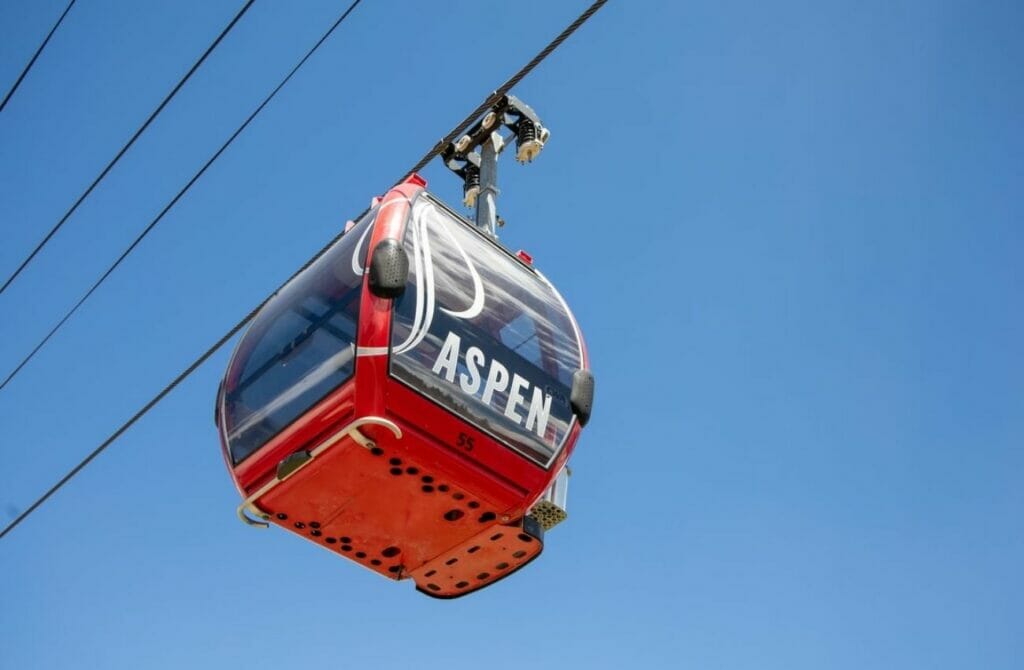 Does Aspen Embrace the LGBTQ Community?
Even though the city is small, it has a lively and outgoing gay scene. Aspen is well-known for being gay-friendly, so don't be afraid to walk hand-in-hand with your partner. Gay bars are few and far between, but the all-inclusive nightlife is a kicker, and you will soon realize that the fun in this city isn't picky.
During Aspen Gay Ski Week, plenty of clubs and bars host themed after-parties and nights as part of the LGBT festivities. In Colorado, LGBTQ+ people have the same rights are those that aren't LGBT. Same-sex relationships and activities in Colorado have been legal since 1972, while same-sex marriage has been recognized since 2014.
Civil unions in the state were enacted in 2013, and these provide some of the benefits and rights of marriage. Colorado state law does not allow discrimination on gender identity and sexual orientation in housing, public accommodation, and employment. The state also prohibits the use of conversion therapy on minors. In 2020, Colorado became the 11th state to abolish gay panic defense. Yes, we know. It is absurd the gay panic defense is still even a thing anywhere in the world…
Colorado is also widely known as one of the most inclusive and LGBTQ+ friendly states. Furthermore, Movement Advancement Project, an LGBTQ+ think tank, ranked the state as 2nd in the region for legislation on LGBT rights. According to a Public Religion Research Institute 2019 poll, 77% of residents support anti-discrimination legislation that protects LGBTQ+ people.
Nine same-sex couples, some unmarried and others married in other jurisdictions, were able to file a lawsuit that challenged the state of Colorado's definition of marriage. The case argued that civil unions were responsible for the creation of 'second-class citizenship' for the LGBTQ community. The then Denver City Clerk was named a defendant and consequently opted to express his support for same-sex marriage.
John Suthers, Attorney General at the time and a Republican, chose to defend the state's prior definition of marriage. Same-sex marriage in Colorado became legal in 2014 after the Supreme Court lifted the remaining legal barriers and clerks within the state were directed to begin issuing licenses. The Colorado Supreme Court ruled that the region should recognize same-sex and common law marriage before legalization in 2014.
Same-sex couples and a single LGBTQ person are allowed to petition to adopt in the state. State law also allows second-parent adoption even though the process can be a little more expensive and elaborate compared to what is required of married couples. Lesbian couples in the state are within their right to access assisted reproduction services like in-vitro fertilization.
Colorado state law recognizes a non-gestational, non-genetic mother as a legal parent of a child born through donor insemination. However, the parents have to be married for the state to recognize this. Even though Colorado has no particular surrogacy laws, the courts have deemed the practice legal and identified surrogacy contracts legally binding and valid.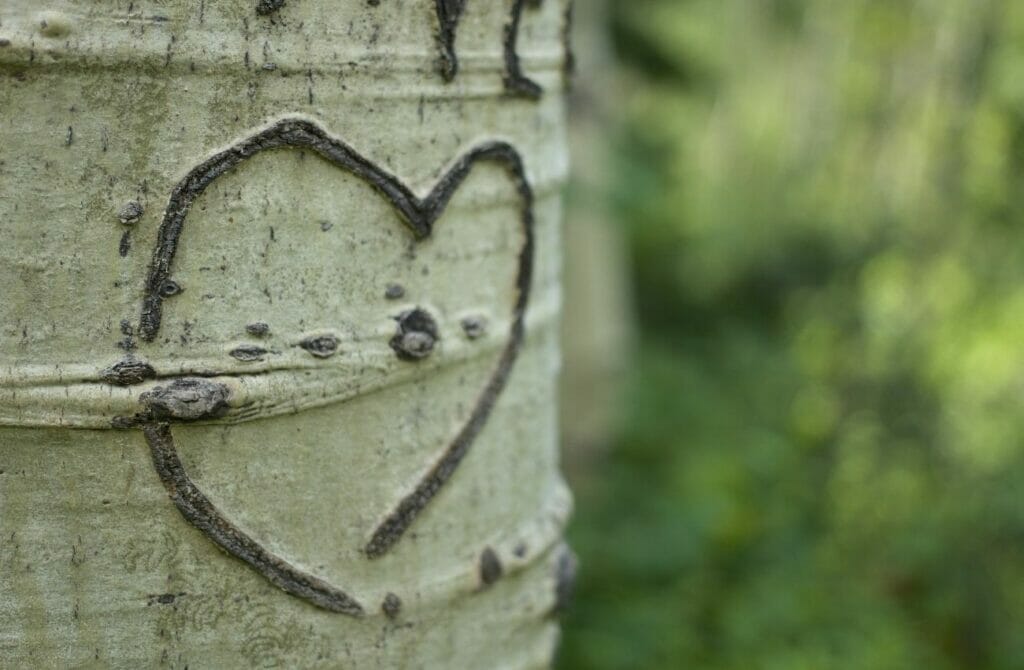 Is Aspen An Expensive City To Move To?
As you might expect, as a spot where the rich and famous jetset to ski, Aspen isn't the cheapest city to move to or live in. The cost of living in the city is 26% higher than the state average and 40% higher than the national average.
Housing in the city is 24% higher than the national average, while sales tax is 43% lower than the county's average. The total cost of necessities such as child care, healthcare, food, housing, and taxes for a single adult in the city is $49 416 each year. This is much more than the states' annual cost of living at $40,026.
Housing: The median value for a home in the city is $641,600 more than the national average of $204,900. Renting a home might be much cheaper in Aspen than owning one.
Transportation: Almost 43% of commuters in the city drive to work and public transport isn't great.
Healthcare: The average healthcare costs for a single adult living in the city come to around $5,083 each year.
The Best Gay Neighborhoods In Aspen
Not all LGBT individuals want to live in the relative frenzy of Downtown Aspen, so thankfully, there are lots of alternate areas to live for those who are seeking a calmer-yet-still-LGBT-friendly environment.
When relocating to LGBTQ Aspen, you should be aware a few areas are closer to all the fantastic happenings and nightlife. Knowing them will ensure you pull your U-Haul up to your new house in a gay-friendly neighborhood or part of town.
If you're a lesbian, gay, bisexual, transgender, or otherwise queer person seeking a welcoming neighborhood with facilities you'll cherish, commence with these top gay and gay-friendly Aspen neighborhoods to discover your perfect new home, each with its own distinct personality. Give yourself enough time to familiarize yourself with Aspen's multifarious personalities, and remember that this city offers something for everyone – LGBTQ or not!
Now let's take a look at the handful of fabulously gay areas in Aspen are and talk about the Aspen gayborhood where you might feel most at home! Or speak to a local LGBT real estate agent for a more detailed understanding of the best options today.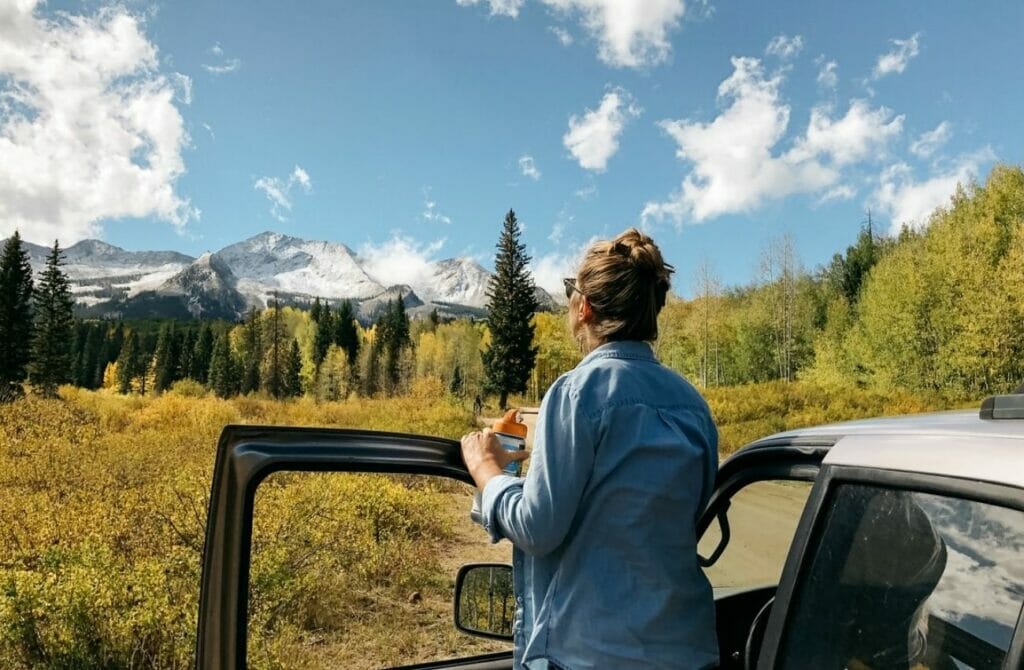 Central Core
Central Core is located at the center of the city. It is an ideal location for both families and vacationers looking for a place to call home in the town. Central Core neighborhood features plenty of modern and old architectural buildings that lend the community a unique cosmopolitan vibe. The neighborhood is famous for luxurious condominiums, penthouses, townhouses, and single-family homes.
If you settle for a higher unit, you will have access to picturesque views of Independence Pass, Aspen Mountain, Roaring Fork Valley, and Red Mountain. Some of the best-rated condo buildings that come with luxurious amenities in the neighborhood include Independence Square, Hyatt Grand Aspen, St. Regis Residences, and Chateau Chaumont.
Galena Neighborhood
One of the best things about the Galena neighborhood is that you will be able to walk from your front door into a lift while wearing your ski boots. The properties here are walkable to downtown Aspen, and the only downside is that since they're so near the ski mountain, you will be able to go downhill quickly, but coming back up will require extra effort.
The Galena neighborhood will set you up for fantastic views of the town, and since they're close to the mountain, you can view the slopes from right outside the window.
Aspen Grove, Knollwood, and Eastwood
East Aspen is one of the city's trendiest and most desirable neighborhoods due to its ease of access and proximity to everything you might need.
These neighborhoods in East Aspen are all located in the northern part of the valley, and when you move here, you will have access to panoramic views of the Aspen Mountain and Independence Pass.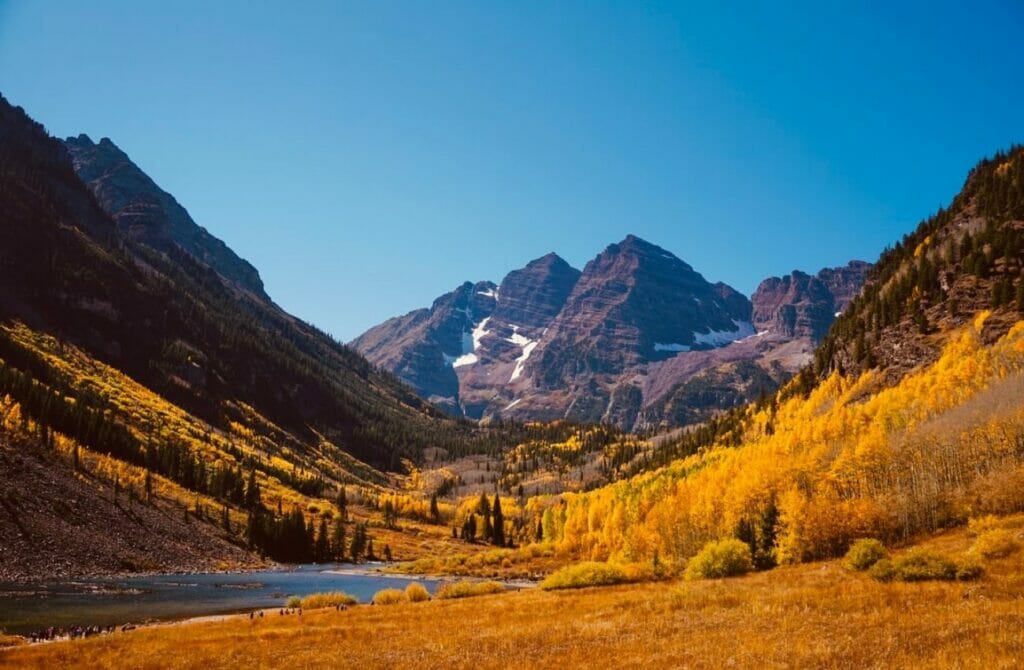 LGBTQ+ Community Organizations In Aspen
To advance the LGBTQ agenda, the LGBTQ community frequently has to rely on donor organizations or non-profits. Wherever you reside, it's critical that you assist such groups in various capacities so that they can serve people in need – in your community and beyond.
Check out some community organizations below if you're looking for LGBTQ groups in Aspen to join, make new friends, or volunteer for a cause you care about:
PFLAG is the city's local branch of the nationwide PFLAG organization. PFLAG is the country's largest organization of its kind. It is known for offering support to individuals in the LGBTQ+ community, their families, friends, and allies. The organization has 200,000+ members spread across 500 chapters and plays a vital role in providing support, resources, and advocacy towards the LGBTQ+ community.
Aspen Out is a community-based organization whose mission is to serve the LGBTQ community of Aspen by offering support, providing resources, and hosting a variety of events that allow the LGBTQ community to feel served, connected, and celebrated.
Aspen Gay and Lesbian Community Fund
The Aspen Gay and Lesbian Community Fund offers support and different services to the diverse LGBT community within the city and the many travelers that visit each year.
The organization also sponsors and hosts many educational forums, programs, recreational outings, and more targeting the LGBTQ community.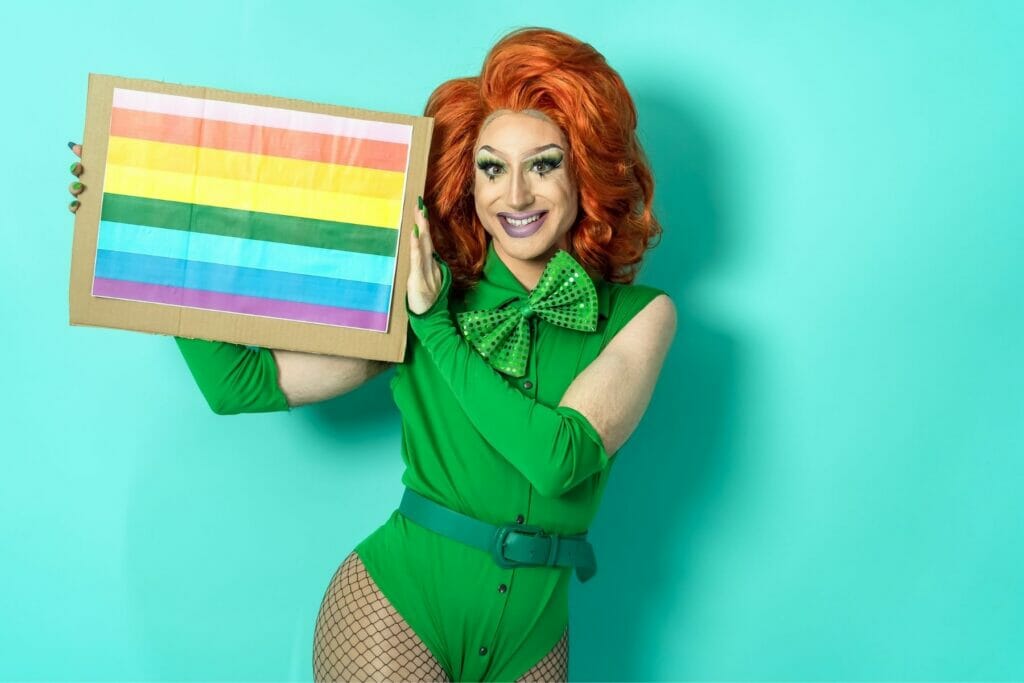 Regular LGBT Events in Aspen
You have to make new friends, meet people, and network after moving to a new city. Thankfully, plenty of events will help you do just that, and there's no shortage of possibilities in the city for the LGBTQ community to enjoy.
Here are just some of the annual highlights you can look forward to after moving to LGBT Aspen:
Telling Your Story
Telling Your Story- SAGE provides an opportunity for the LGBT population of Aspen to make connections forge friendships and memories. The group welcomes every member of the LGBT community who wants to talk about their experiences or compose their own stories. The group meets on Mondays each week.
Online Trans And Non-Binary Adults
Online Trans and Non-binary Adults is a peer-led group that welcomes all non-binary and transgender adults to a safe online space where they can meet for connections and conversation. The group meets every Tuesday.
Aspen Gay Ski Week
Aspen Gay Ski Week is a week-long gay ski event held in the city. The event is a model for similar events and provides unique vacation experiences in the historic and scenic mountain town.
Visitors of Aspen Gay Ski Week enjoy four mountains, each featuring various snowboarding and skiing terrains and winter hiking, cross-country skiing, and snowshoeing trails.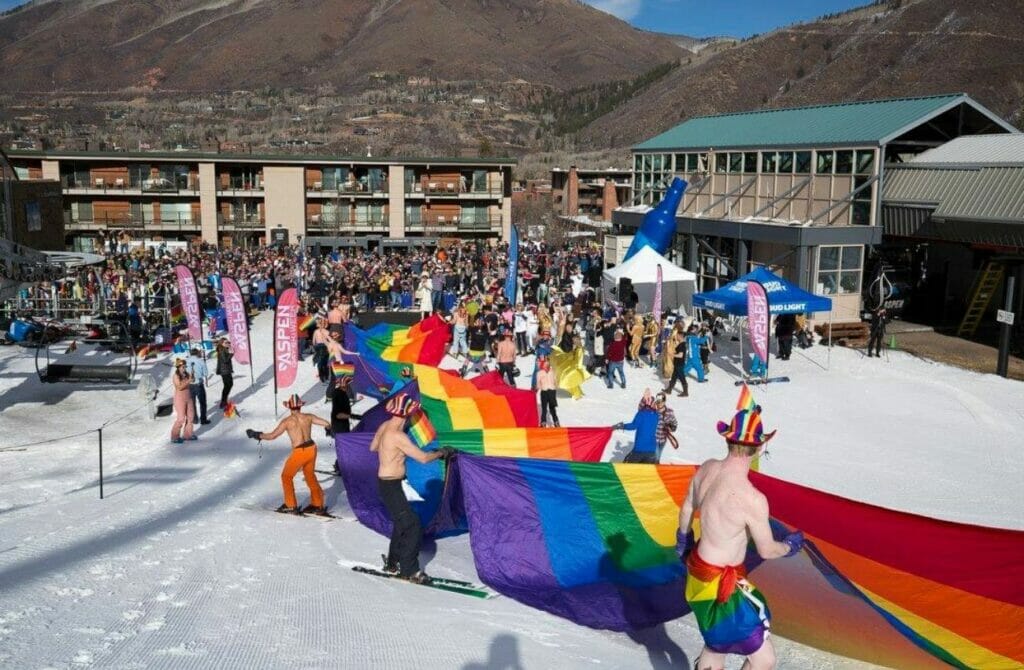 LGBT Owned Businesses In Aspen
After moving to LGBT Aspen, it's only natural to want to support queer businesses. One strategy to make a safer and more inclusive society is to establish a secure environment where individuals can rest, buy, eat, and socialize without fear – and this is precisely what LGBT businesses should seek to do.
Wherever you are, it is critical to support these endeavors to maintain the continuity and prosperity of the queer community. With this in mind, here are just a few LGBTQ businesses in Aspen worth checking out.
Cathy Markle owns Harrington Smith. The company creates elegant and beautiful flowers for different occasions. The Smith companies designers create floral designs for any style to meet your demands. They can help you with wedding plans and assist you in choosing suitable color palettes, venues, styles, and budgeting.
Whether it's a small party in your home or a large event in a different location, the business will make your celebration memorable with the exceptional décor they create.
Glow Salon And Spa
Glow Salon and Spaexist to provide you with a personalized and elegant spa experience where beauty and aesthetics combine to give you precisely what you need. The salon and spa specialize in makeup and hair, body services, medical-grade skincare, nails, bridal services, and men's services. The business has expert staff that will support you in making the right decisions to look beautiful no matter what age you are.
The Caribou Club
The Caribou Club, Aspen's first members-only club, officially opened in 1990. It offers top-notch dining, a vast wine list, a bar, and a nightclub. The club is proud to provide exquisite yet friendly cuisine made from the best ingredients and a staff who gladly attends to the requirements of their members and guests.
The establishment has an excellent sense of hospitality, family, and precision to detail, ensuring an unforgettable experience for all who visit.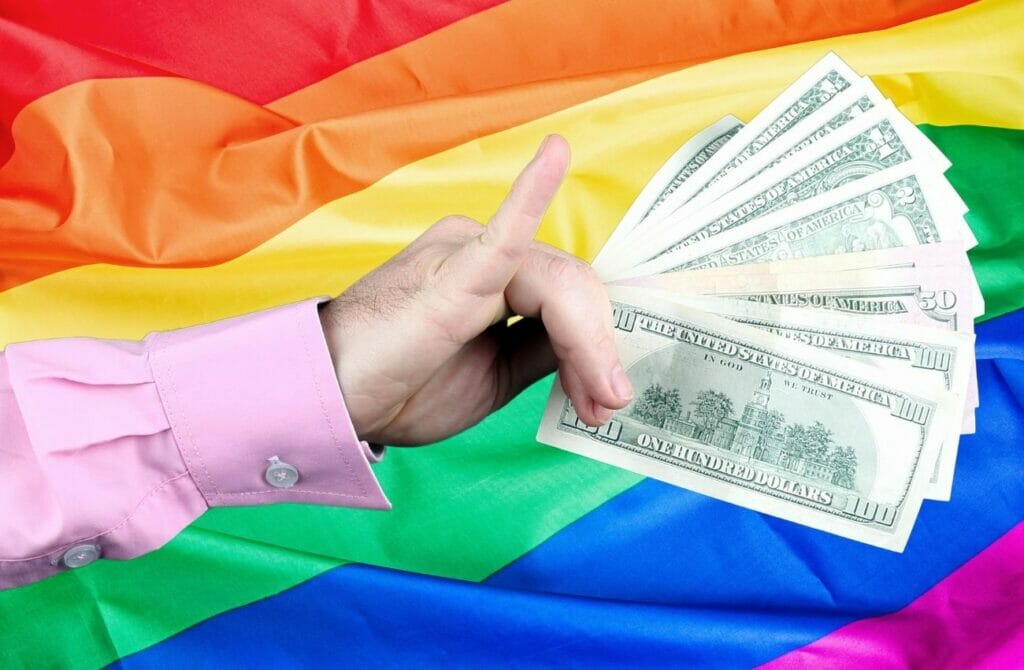 Final Thoughts On Moving To LGBTQ Aspen
Even though Aspen isn't the biggest town in the country, it offers a friendly, inclusive, and fun LGBTQ+ community. Whether you're relocating for employment, recreation, or family reasons, LGBTQ Aspen promises to provide you with a supportive atmosphere. There's a lot to see and do, as well as some fantastic communities to connect with.
Keep in mind that life is what you make it, and we hope you find the freedom and comfort you seek with whatever gay Aspen neighborhood you pick to begin your new life in.
The best way to learn about LGBT Aspen is to immerse oneself in the scene by living in a queer-friendly neighborhood, frequenting local LGBT businesses and events, and participating in queer community groups and sports teams.
If you do this, we guarantee that your transition to LGBT Aspen will be more joyful, and you'll rapidly meet like-minded people to join your chosen family.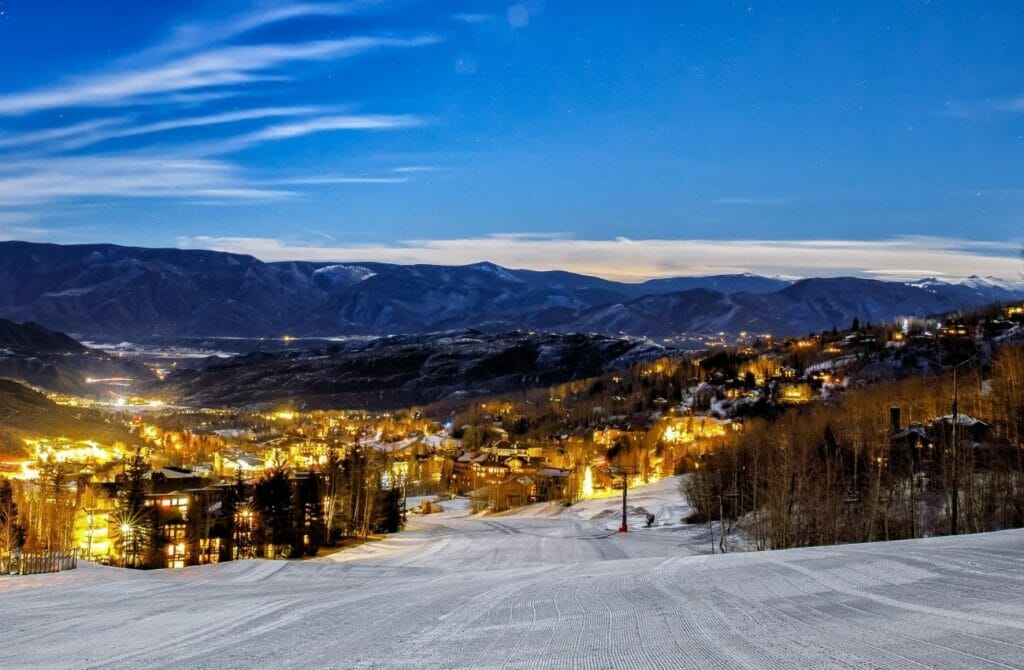 Finding Gay Realtors In Aspen Colorado
When looking for the ideal realtor, why would you consider someone's sexuality? This may seem strange at first, but there are several reasons why contacting a gay realtor in Aspen is a great way to find your dream house.
After all, when it relates to one of life's most important transactions, it's not unreasonable to expect fair, equal, and honest representation from someone who understands the queer community's particular needs and wishes. Furthermore, unfortunately, many people (up to a third of Americans) continue to believe that our community does not deserve protection and dignity in housing, adoption, employment, and other areas of life.
So it's no surprise that LGBT people who use mainstream realtors often describe feelings of discomfort, unnecessary trouble, unenthusiastic representation, or even antagonism or outright contempt. Everyone deserves a pleasant, stress-free home buying or selling experience while being adequately represented, and this is why we feel you should hire a gay realtor to assist you in finding your future home.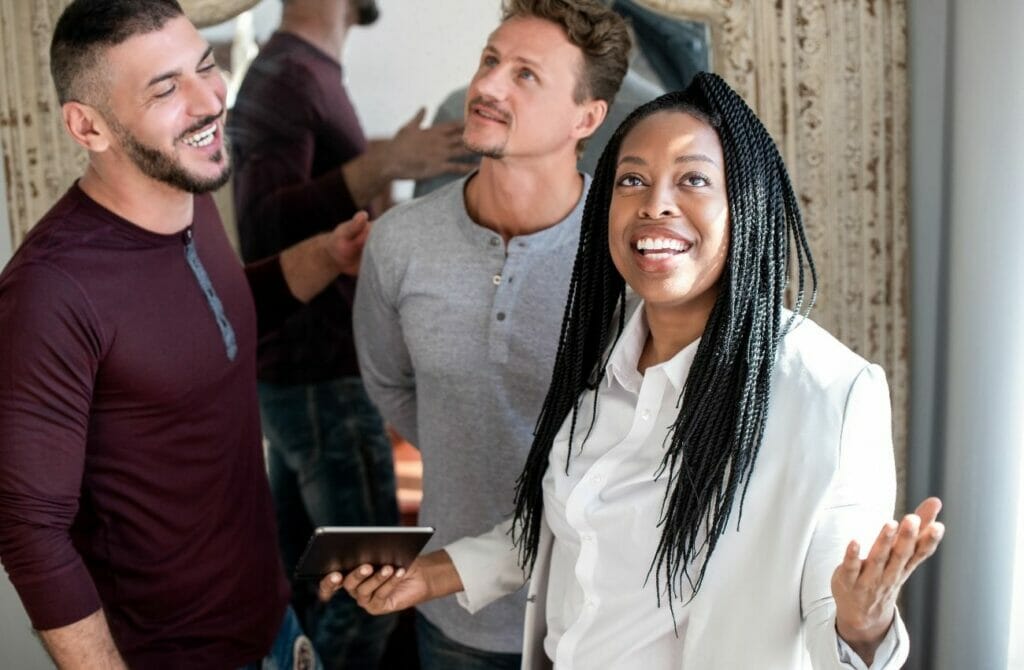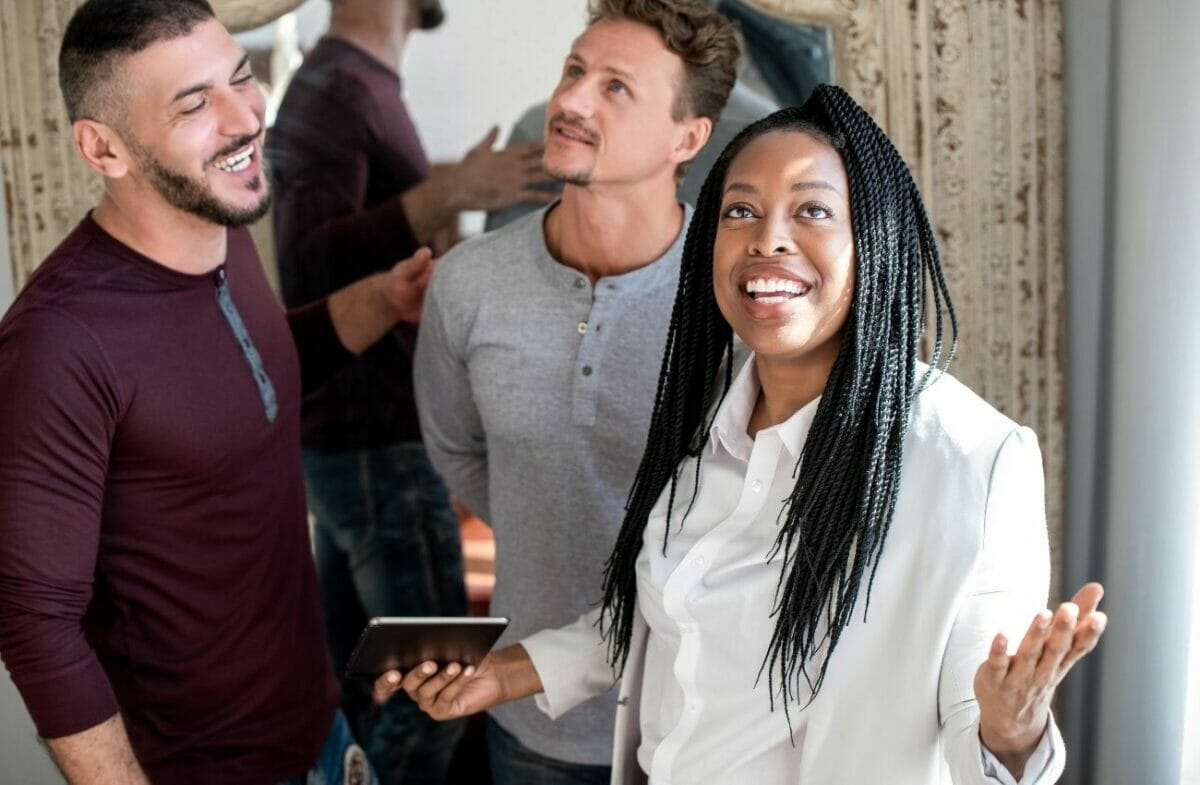 LGBTQ realtors are more likely to be familiar with the diverse communities in their area and know which ones may be best suited to you when looking for a home. That's not to say a heterosexual realtor isn't capable, but they've probably never had to address many of the issues LGBT people face. Rather than just being concerned with how bustling, fashionable, or up-and-coming a neighborhood is (or what it may appear like), gay realtors conduct extensive research into the neighborhoods in which they sell homes to ensure that clients are safe.
It used to be difficult to locate professional LGBT-friendly real estate agents in Aspen, and it was virtually impossible to find one if you were relocating here from out of state and didn't have access to a local referral. You no longer have to search for a realtor without knowing whether or not they are accepting of others because you can use a list of gay, lesbian, and gay-friendly agents in Aspen to do all of your homework for you.
Simply go to the page, and you'll be presented with a free list of gay, lesbian, and gay-friendly agents who can help you with your relocation as well as other useful information like LGBT+friendly schools, shopping, storage firms, tradesmen, and more. Read the biographies of LGBT real estate agents, then choose the one who is right for you. It's critical that you find someone who will be by your side and support you and your family during one of life's most exciting occasions.
Even better, there is no hidden motive, cost, or obligation whatsoever!