Santa Fe, New Mexico, is also known for its moniker, the City Different. This nickname is an apt representation of the local's belief that they should set themselves apart by accepting different world views while still being true to their roots.
Not only is Santa Fe known for being gay-friendly, but it's also the oldest capital city in America and was established in 1607. If you're thinking of moving here, feel free to explore this comprehensive guide and find out as much as you can about what life is like while living in LGBTQ Santa Fe!
Obviously, if you've heard of Santa Fe, you've heard that it's a rich melting pot of culture, a thriving art scene, and a growing LGBTQ community. With this in mind, it's not hard to see why the city is one of the hottest destinations for members of the LGBTQ+ community looking to move from their current locations.
Like Savannah, Cincinnati, St. Louis, and other mid-sized cities in the USA, there is a queer scene here. Still, it is much more low-key than, say, New York or Los Angeles – which is why a gay realtor in Santa Fe is worth their weight in gold as they can help you navigate as you find your new perfect home here in the most gay-friendly neighborhood.
Add to this the sophisticated art scene, inspiring architecture, hip shops, and signature cuisine, and you'll begin to understand why Santa Fe is such a desirable place to live.
Before we dig a little deeper to find out what the city has in store for you as a member of the LGBTQ community, let's first look at some of the highlights of moving to LGBT Santa Fe.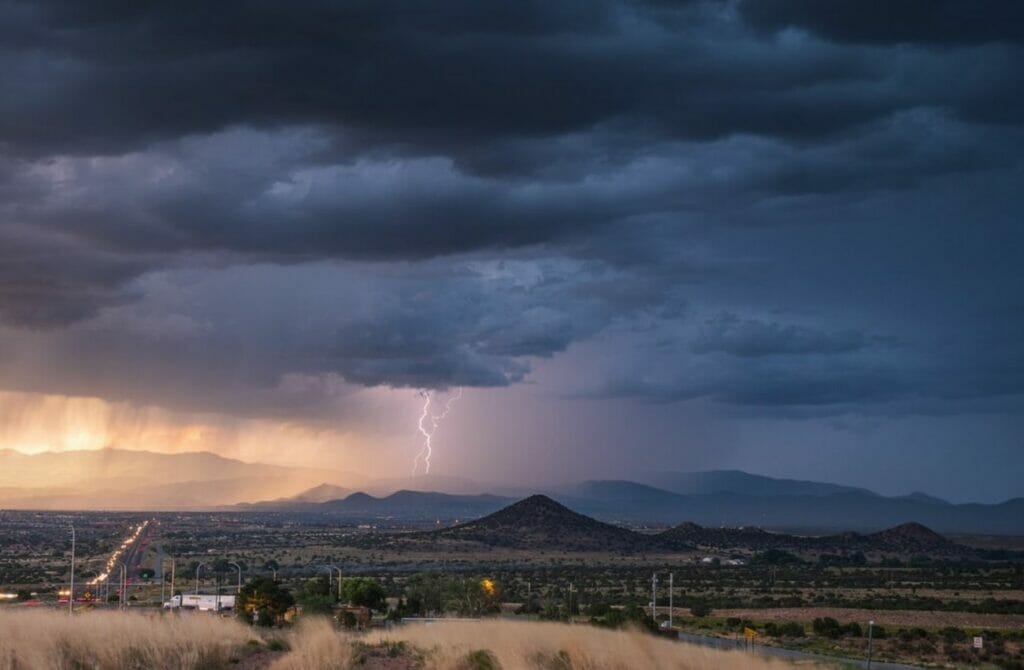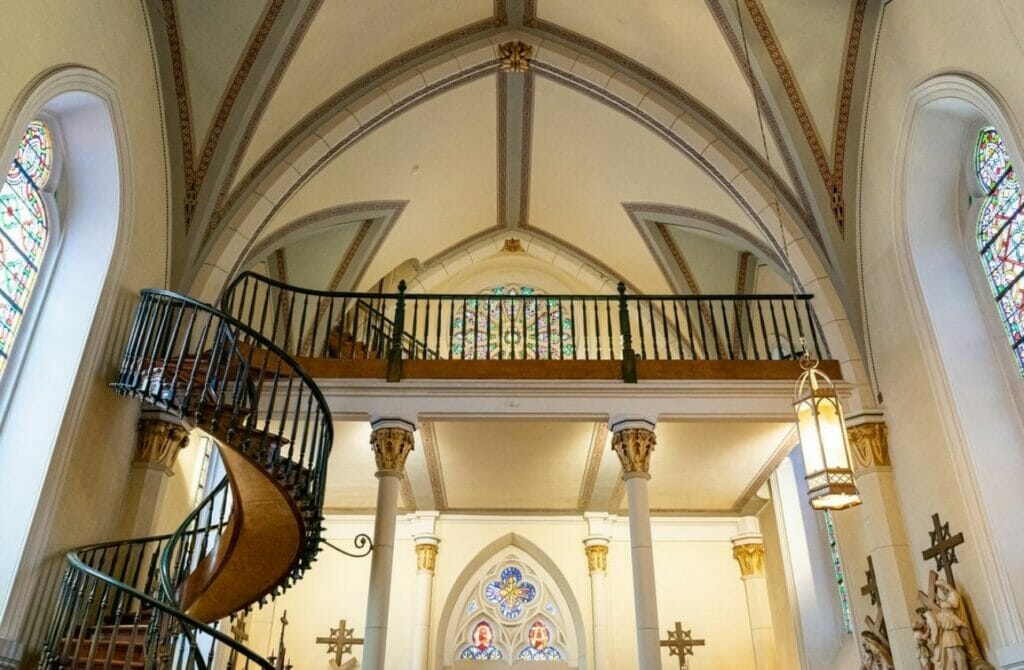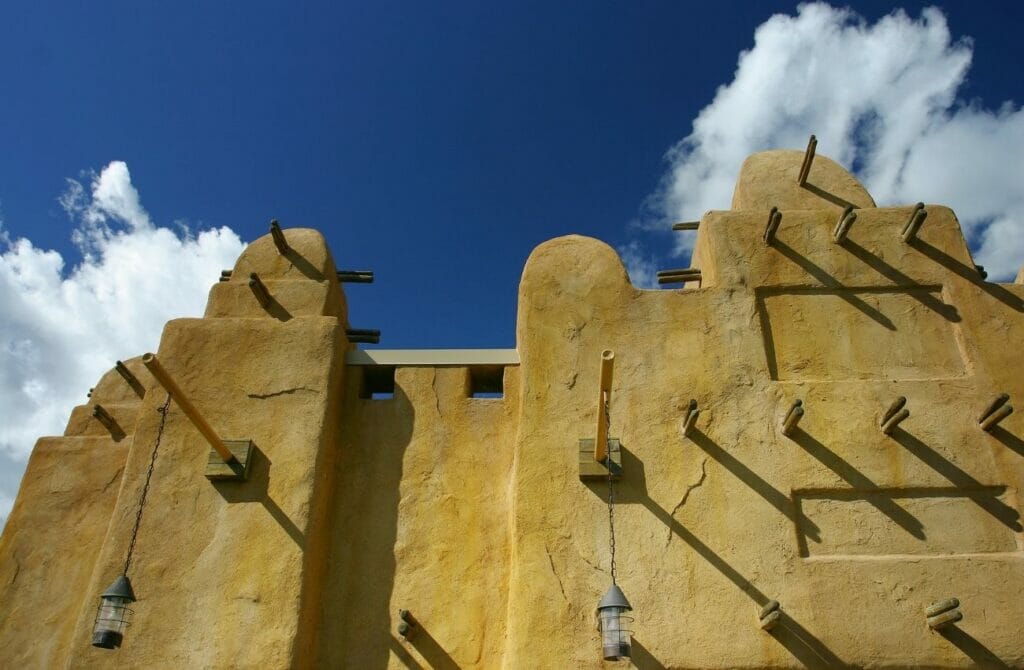 Highlights Of Moving To LGBTQ Santa Fe
Sante Fe residents are well aware that their city is a not-so-hidden gem. The capital city of New Mexico has plenty in store for you when you move here and is just brimming with culture and beautiful sights just waiting to be discovered. Those looking for outdoor recreation, a relaxing lifestyle, and a welcoming community engrossed with the arts.
Securing a relocation here will also allow you to meet others with similar interests, thanks to a quirky yet highly involved LGBT culture, including a few fantastic queer spots of interest in the city's most popular neighborhoods.
Almost anything that your heart desires can be found here, but you will be most at home if you have a reverence for the arts. There are plenty of things to look forwards to when moving to LGBT Sante Fe, be it thought-provoking art installations, charming museums, or boozy brunch haunts.
Let's take a closer look at a few of the aspects that make up this fantastical city, with four things you need to know about Santa Fe before moving here.
Delectable Cuisine
There are over 200 restaurants in Santa Fe to a population of 70,000. This means the restaurant-to-customer ratio is pretty terrific. Coupled with the delectable signature cuisine the city offers, Santa Fe has pivoted itself into a culinary destination.
Santa Fe once had a heavy Native American and Mexican/Spanish presence, which lent the city its unique food heritage. Regional ingredients in the town include squash, chilies, corn, and plenty of meats and vegetables that come together to create mouth-watering menus.
Home To A Large Art Culture
Santa Fe has the second-largest art market in the U.S due to the city's photographers, sculptors, resident painters, and jewelers. These artists call the city home because it provides a conducive environment for creative thinkers. There are other artists here, too, such as landscape and fashion designers, builders and architects, healers, and many more.
The fundamentally artsy atmosphere of the city arrives from its indigenous communities that have consistently recognized that they are connected with the world around them. It is a feeling you will appreciate once moving here.
Don't believe us? Head to the Canyon Road Art District where just within one square mile there are more than 100 art galleries, earning it the title of the world's densest concentration of art galleries. You'll find whatever media and form of artistic expression you desire here. The diversity and talent on display are truly incredible.
The Outdoors
You will enjoy a variety of outdoor activities once you move here. Think about exciting adventures, stunning views, and the unforgettable ski experience. The great outdoors of Santa Fe are at your fingertips, and whether it's biking, biding, hiking, or camping, there's so much that awaits you.
To put everything into perspective, Outside Magazine – which is one of the US's biggest magazines covering covers travel, fitness, the environment, and the style and culture of the outdoors, has its headquarters in Santa Fe, so you can be sure that natural beauty is a core part of the city.
Santa Fe Is Green
Besides possessing natural beauty where nature is involved, the city is committed to environmental conservation. It is one of America's greenest cities, and the local government has created a 25-year carbon neutrality plan for a sustainable tomorrow.
The city has also taken advantage of Night Sky Protection Act to help preserve its skies and conserve the environment.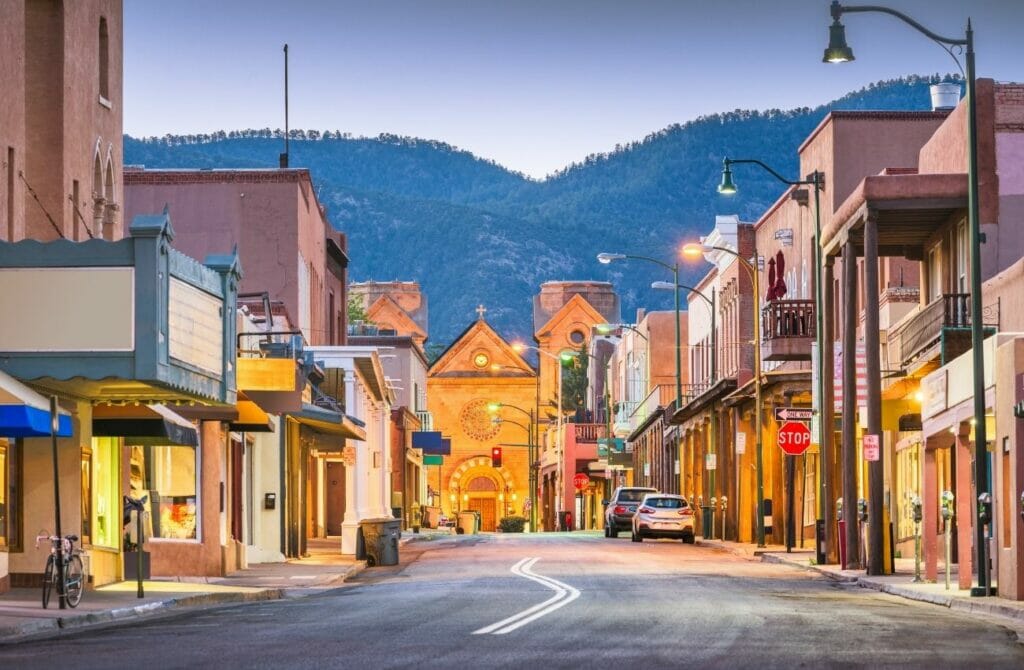 Does Santa Fe Embrace the LGBTQ Community?
LGBT people in New Mexico have the same rights as straight individuals. In previous decades, the state has seen significant progress in LGBTQ rights. As of 1975, same-sex sexual activity has been legal in the state. Same-sex marriage is permitted throughout the state, and so is the adoption and availability of fertility treatments specifically for lesbian couples.
People in same-sex relationships have equal legal protections as hetero-married couples. Discrimination based on gender identity and sexual orientation is outlawed statewide in public accommodations, employment, and housing. In addition to this, conversion therapy on underage kids is illegal statewide.
The Advocate named Santa Fe America's second gayest city in 2011. The magazine said that the city is where gay people focus on themselves in a fun way. Queer seniors have migrated to the town and are drawn by its welcoming atmosphere, desert aesthetic, historical background, and art.
This is not a new occurrence. With the help of Native Americans and the hallucinogenic attributes of peyote, some transplants have practiced free love, established communes, and ushered in an era of queer activism that continues to this day.
Santa Fe is frequently mentioned as one of the country's gay capitals up there with Provincetown and Palm Springs, and even Albuquerque, the largest city in the state, is frequently named as a very LGBTQ- friendly city. Opinion polling suggests that most state residents support LGBTQ+ rights and same-sex marriage.
Native American groups in the modern-day state include the Apache, Navajo, Tewa, the Zuni, Tiwa, and the Keres. These groups, similar to other Native American tribes in the country, have cultures of gender variance and cross-dressing and understandings of human sexuality and gender that vary from those of Western countries. There weren't any social or legal consequences for having same-sex sexual relations.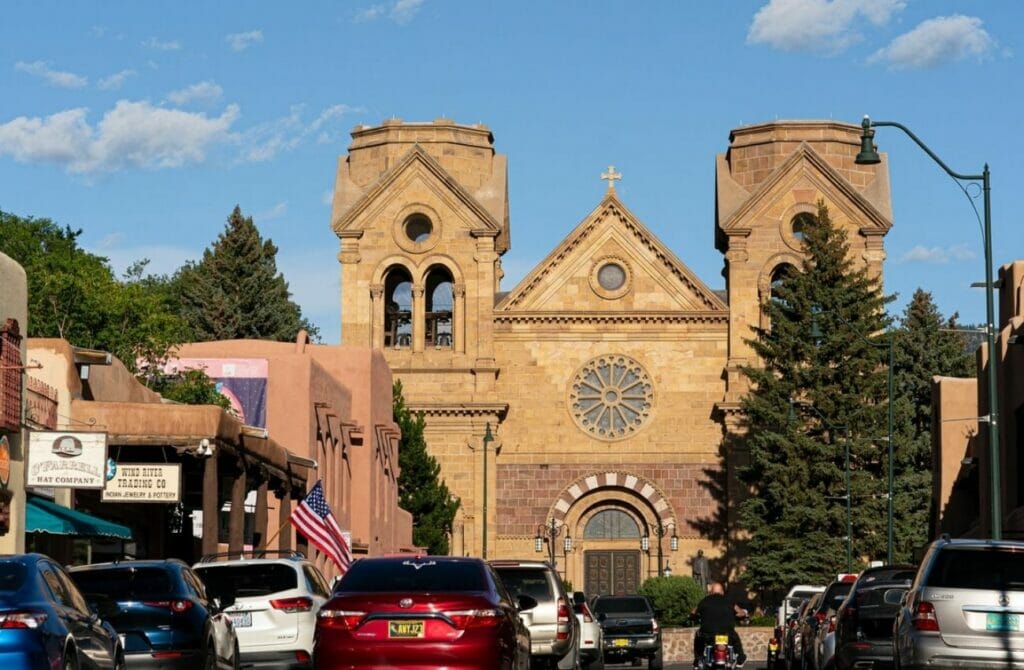 Those that are "male-bodied with a feminine nature" were referred to as nádleehi (one who continually transforms). Historically, the Navajo recognized four gender roles: asdzáán the feminine female, hastily the masculine male, dilbaa the masculine female, and nádleehi, the feminine male. The nádleehi have a fluid identity, and such people may exhibit both female and male traits.
They were usually selected for specific communal and societal roles, such as spiritual healing, because of the "balance" between all the sexes. They would typically wear feminine clothing and do work traditionally assigned to women. Some would even engage in sexual alliances with men, and the tribe would accept.
Today, LGBTQ Navajo may struggle to find recognition from their families and 70% of LGBTQ Navajo youth attempt suicide. Spanish missionaries repeatedly noted these belief systems, and one Franciscan missionary even claimed that accursed persons would disappear due to the growth missions. The state of New Mexico abolished its sodomy laws in 1975 and was the first state to do so.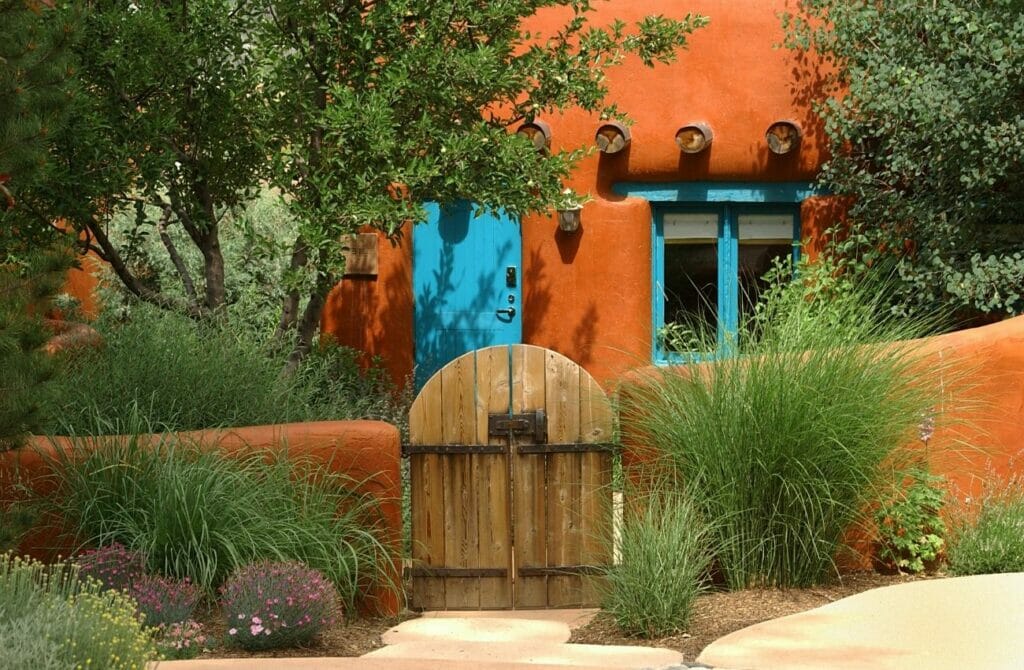 Is Santa Fe An Expensive City To Move To?
The cost of living in Santa Fe is higher than the national average. Food, transportation, health, and utility costs are all slightly lower than the rest of the nation. Santa Fe's median is 3% lower than the national average, minus housing costs.
When housing costs are considered, prices rise to 20% above the national average. However, the cost per sq. ft. is comparable to national averages, implying that the cost of living in the city is much lower than the figures indicate, except if you buy a high-end home.
Housing, Utilities & Transportation: The city's housing costs are 5% higher than the U.S average, and the cost of utilities is 11% higher than the country's average. Transportation costs, such as gas prices and bus fares, are 3% lower than the U.S national average.
Food & Grocery: Grocery prices in the city are 13% lower than the country's average.
Healthcare: Healthcare in the city is 9% less than the country's average.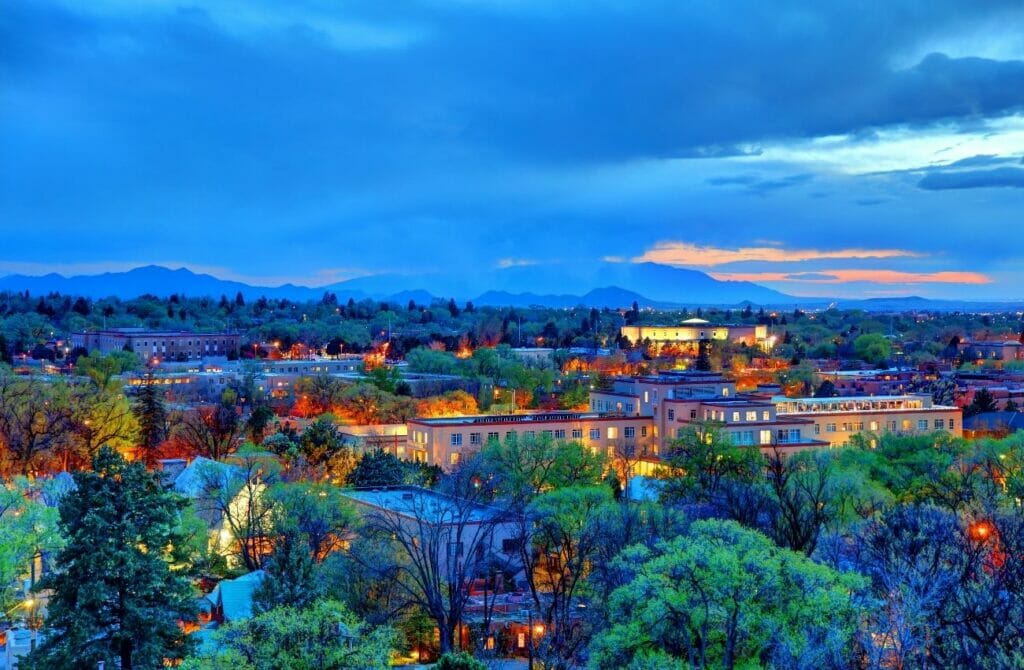 The Best Gay Neighborhoods In Santa Fe
Not all LGBT individuals want to live in the relative frenzy of the Santa Fe Plaza and Downtown area,and thankfully there are lots of alternate communities for those who want a calmer, LGBT-friendly environment.
When relocating to LGBTQ Santa Fe, you should know that a few areas are close to all the fantastic gay happenings, allowing you to pull your U-Haul up to your new house in a gay-friendly neighborhood or part of town.
If you're a lesbian, gay, bisexual, transgender, or otherwise queer person seeking a welcoming neighborhood with facilities you'll cherish, commence your search for your perfect new home with these top gay and gay-friendly Santa Fe neighborhoods; each with its own distinct personality. Give yourself enough time to familiarize yourself with Santa Fe's myriad personalities, and remember that this city offers something for everyone – LGBTQ or not!
Now let's take a look at the handful of fabulously gay areas in Santa Fe are and talk about the Santa Fe gayborhood where you might feel most at home! Or speak to a local LGBT real estate agent for a more detailed understanding of the best options today.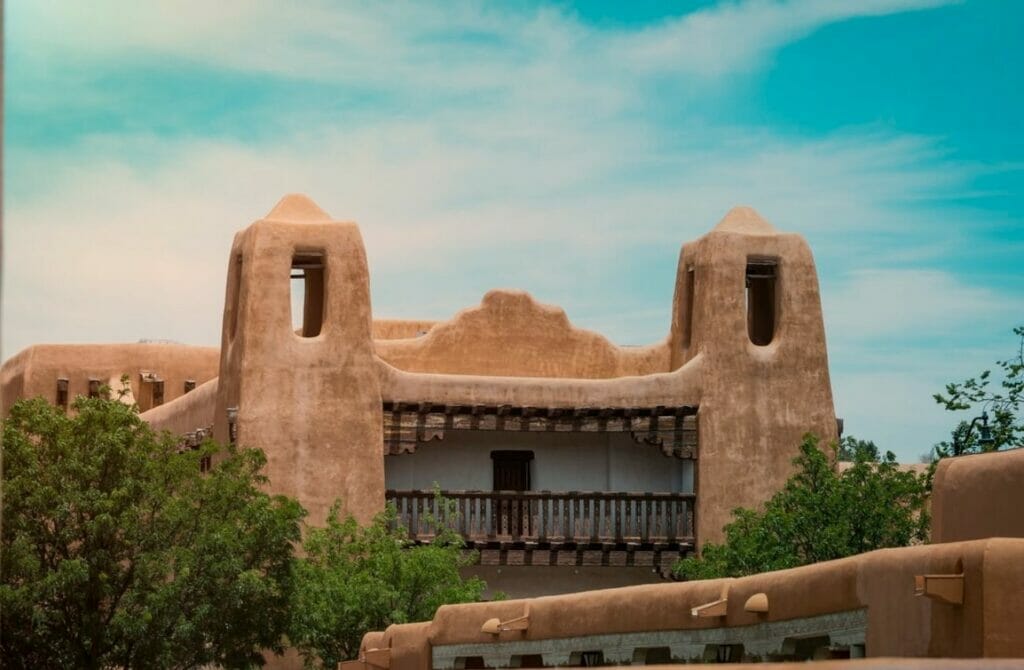 Aldea
Aldea is a residential area where you can feel the sense of ownership locals carry. It's clean and well-kept. There are plenty of homes in the area best suited for gay couples or singles, such as family homes, garden homes, and townhomes. In our experience, this is the closest you will get to a gaybourhood in Sante Fe.
The median price of homes in the area is around $594,000.
Historic Eastside
If you prefer an area with plenty of historic buildings, you should check out Historic Eastside. The neighborhood runs up to the base of the Sangre de Cristo Mountains. The houses are much smaller in this suburb, surrounded by walking trails and parks.
Guadalupe
Guadalupe is also a historic district that extends along the famous "Camino Real" route to Mexico. The warehouse district is well-known for its shops, live-work studios, restaurants, and galleries.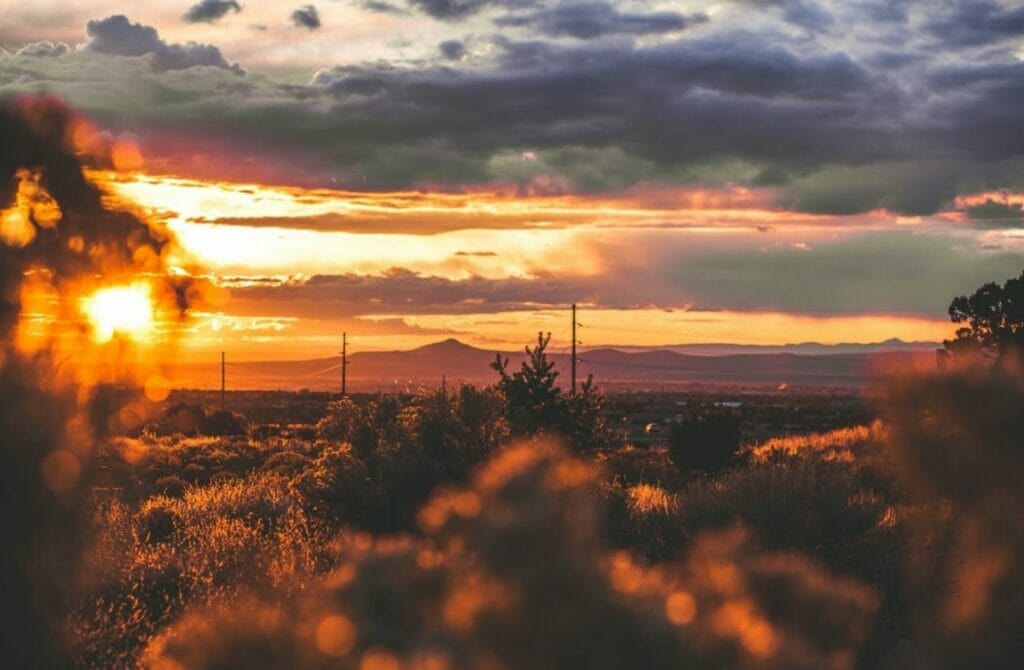 LGBTQ+ Community Organizations In Santa Fe
To advance the LGBTQ agenda, the LGBTQ community around the world frequently has to rely on donor organizations or non-profits.
Wherever you reside, you must assist such groups in any way possible so that they can continue to serve people in need – both in your community and beyond.
Check out some community organizations below if you're looking for LGBTQ groups in Santa Fe to join, make new friends, or volunteer for a cause you care about:
PLAG Santa Fe
Santa Fe PFLAG is the local branch of the largest grassroots organization of this kind in the country. The organization's mission is to support members of the LGBTQ+ community, their allies, family, and friends. PFLAG plays a vital role in offering support, providing advocacy, and resources to the local LGBTQ community.
The Human Rights Alliance of Santa Fe
Thanks to the Human Rights Alliance of Santa Fe, the LGBTQ community in the area has received encouragement and education and has also been celebrated and engaged within the community. The group accomplishes its mission by community building, planning events, and advocacy.
Lesbian and Gay Community Funding Partnership
A partnership between the Working Group on Funding Lesbian and Gay Issues released a generous grant in 1997 to establish the Lesbian and Gay Community Funding Partnership. The fund is now among many partnerships across the country to have created 81 grants of more than $300,000. There is a chapter in Sante Fe and you should get in touch if the establishment of community-based philanthropic funds for lesbian and gay programs and services interests you.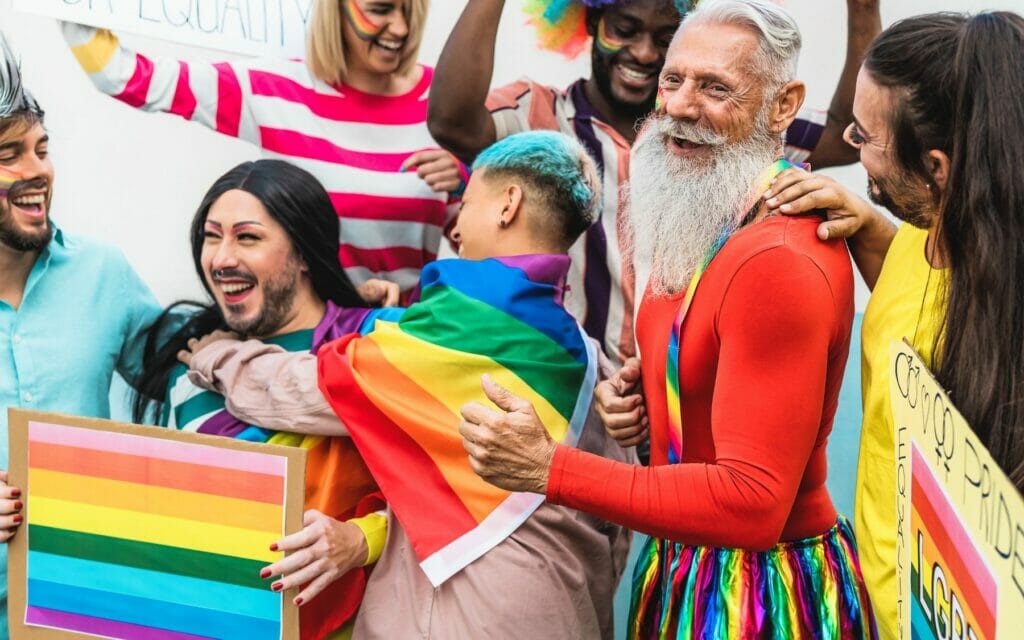 Regular LGBT Events in Santa Fe
You have to make new friends, meet people, and network after moving to any new city. Thankfully, plenty of events will help you do just that. There's no shortage of possibilities in the city for the LGBTQ community to enjoy.
Here are just some of the annual highlights you can look forward to after moving to LGBT Sante Fe:
Come and enjoy Santa Fe Pride with the rest of the LGBTQ community in the city! This is a celebration that has plenty of fun and festivities, so whether it's parades, parties, networking, or family-friendly activities, you will find everything you want here.
Previously known as the Southwest Gay and Lesbian Film Festival, this event is an LGBTQ+ film festival that began in 2003. The festival presents exceptional LGBTQ films to the community, so don't miss the chance to enjoy a show with family, friends, or yourself.
The Zia Regional Rodeo is produced by the NMGRA and is New Mexico's second-largest event for the LGBT community. Past profits from the rodeo were donated to the New Mexico Breas Cancer Coalition, New Mexico AIDS Services, and other well-meaning groups. Run by the New Mexico Gay Rodeo Association.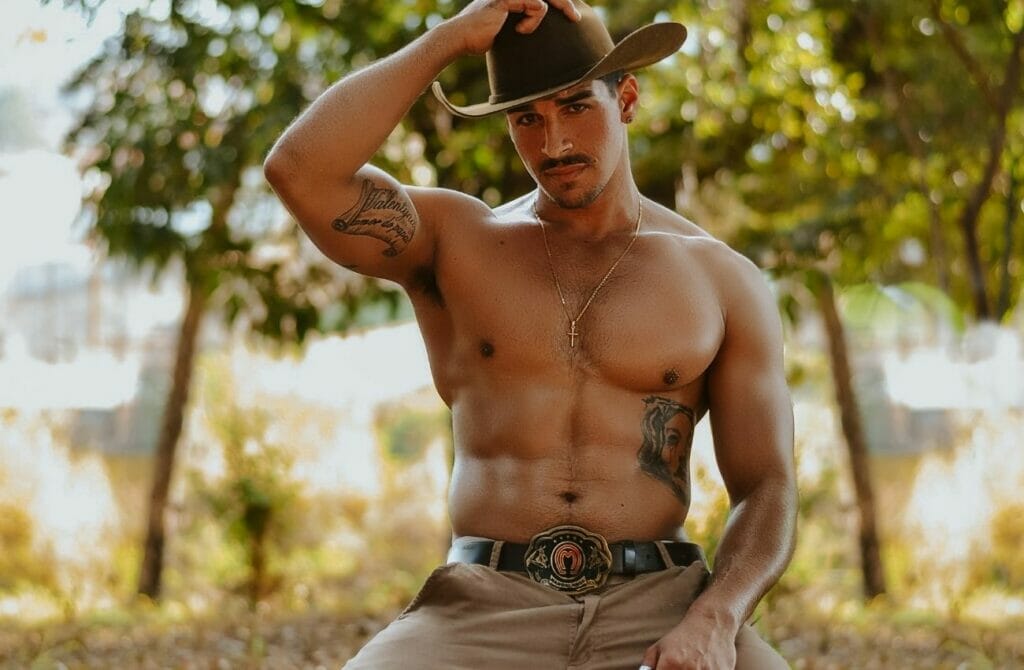 LGBT Owned Businesses In Santa Fe
After moving to LGBT Santa Fe, it's only natural to want to support queer businesses. One strategy to make a safer and more inclusive society is to establish a secure environment where individuals can rest, buy, eat, and socialize without fear – and this is precisely what LGBT businesses should seek to do.
Wherever you are, it is critical to support these endeavors to maintain the continuity and prosperity of the queer community. After all, there's nothing that says unity more than a community that comes out to support each other's businesses and establishments.
With this in mind, here are just a few LGBTQ businesses in Santa Fe worth checking out.
Ojo Optique, owned by Adam and Jedd Hoffberg, was founded to preserve and elevate the artistic creativity of eyewear. The inspiration for Ojo Optique came from the fashion, culture, and architecture of present-day Santa Fe style. Designs are eye-catching but personable, while the service is modest yet unrivaled. The atmosphere of this establishment is both altruistic and definitive.
Johnny's Classic Barber Shop provides typical barbering solutions in a laid-back, retrosexual setting. Forget about the worries of the world for some time, lean back on Johnny's barber chair, and you can sip on a glass of wine, a cup of coffee, or a beer, on the house.
Johnny provides a first-rate haircut that includes a shave with hot lather, a hot towel, and a straight razor, as well as a relaxing shoulder massage.
Owned by Piper Kapin, Back Road Pizza makes thin crust pizza with a unique Santa Fe twist. The pizza is a perfect crust covered in cornmeal to give it a distinct texture and fantastic flavor topped with the most delicious and fresh ingredients.
Most of the food made in this restaurant is handcrafted here. Everything coming out of the kitchen is fresh, from the sauces and dressings to the sub-breads, roasted meat, and pizza dough. What's more, the restaurant offers a delicious, made-from-scratch gluten-free pizza crust.
Their in-store takeout box is stocked with customers' favorite items each day, and these include housemade desserts, salad, home pizza-making sauce, salad dressings, and pizza dough! The eatery also stocks a freezer case loaded with its neighbors to-die-for La Lecheria Craft Ice Cream.
An LGBTQ-popular bar where drinks are served in a funky setting with colorful posters and loud music. Reminiscent of a classic dive pub, where grunge still rains and the bathrooms are filled with graffiti.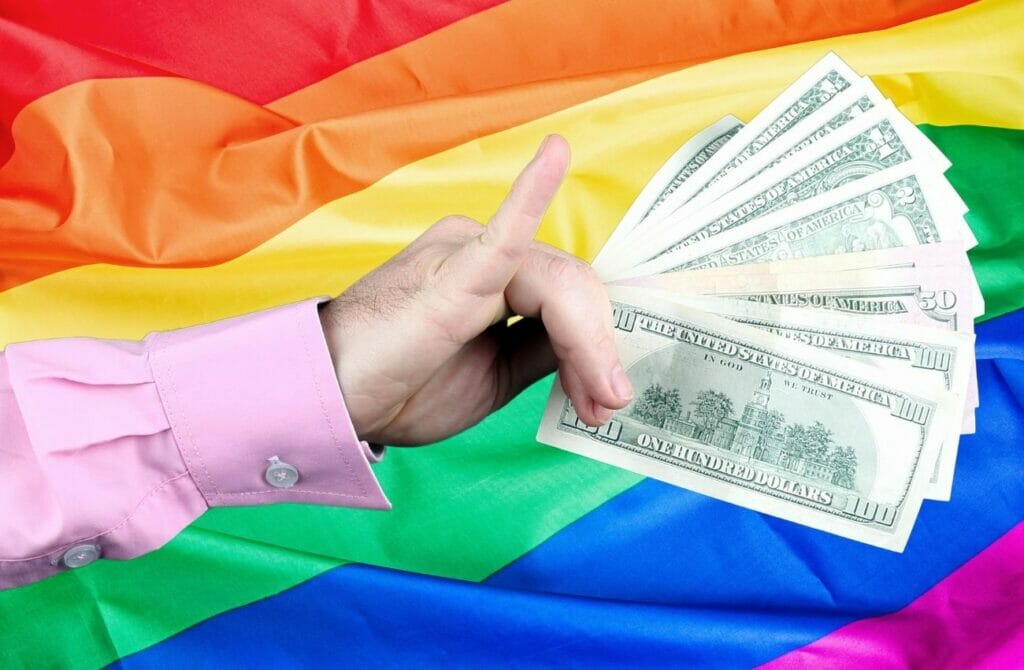 Final Thoughts On Moving To LGBTQ Santa Fe
It is said that the streets of Santa Fe are narrow, but the minds of the residents are not. Considering the history of the LGBTQ community in the city, the rights accorded to them, and the acceptance and inclusivity that residents display, we tend to agree.
Santa Fe is an authentic melting pot of Native American, Hispanic, Anglo, and International cultures, yet it still embraces its diversity and that of the LGBTQ community that calls the city home. If you're planning to move here, whether it's for work, business, or pleasure, there's no doubt that you will find a city you can call home.
Whether you're relocating for employment, recreation, or family reasons, LGBTQ Santa Fe will provide you with a supportive atmosphere. There's a lot to see and do, as well as some fantastic communities to connect with.
Remember that life is what you make it, and we hope you find the freedom and comfort you seek with whatever gay Santa Fe neighborhood you pick to begin your new life.
The best way to learn about LGBT Santa Fe is to immerse oneself in the scene by living in a queer-friendly neighborhood, frequenting local LGBT businesses and events, and participating in queer community groups and sports teams.
If you do this, we guarantee that your transition to LGBT Santa Fe will be more joyful, and you'll rapidly meet like-minded people to join your chosen family.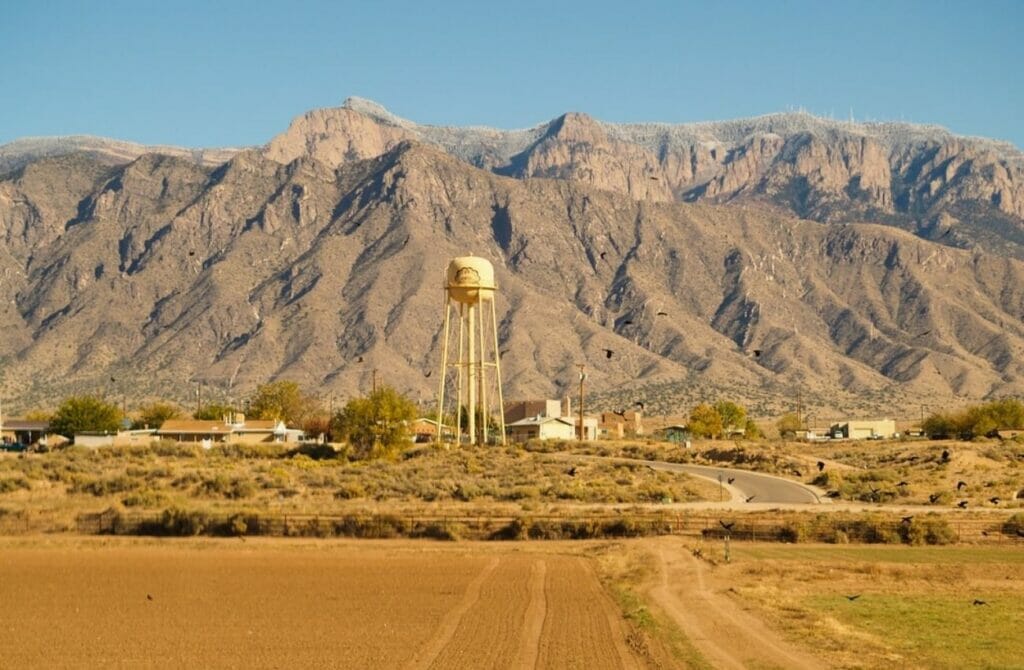 Finding Gay Realtors In Santa Fe New Mexico
Why would you consider someone's sexuality when looking for the ideal realtor? This may seem strange at first, but there are several reasons why contacting a gay realtor in Santa Fe is a great way to find your dream house.
After all, when it relates to one of life's most important transactions, it's not unreasonable to expect fair, equal, and honest representation from someone who understands the queer community's particular needs and wishes. Furthermore, unfortunately, many people (up to a third of Americans) continue to believe that our community does not deserve protection and dignity in housing, adoption, employment, and other areas of life.
So it's no surprise that LGBT people who use mainstream realtors often describe feelings of discomfort, unnecessary trouble, unenthusiastic representation, or even antagonism or outright contempt. Everyone deserves a pleasant, stress-free home buying or selling experience while being adequately represented. This is why we feel you should hire a gay realtor to assist you in finding your future home.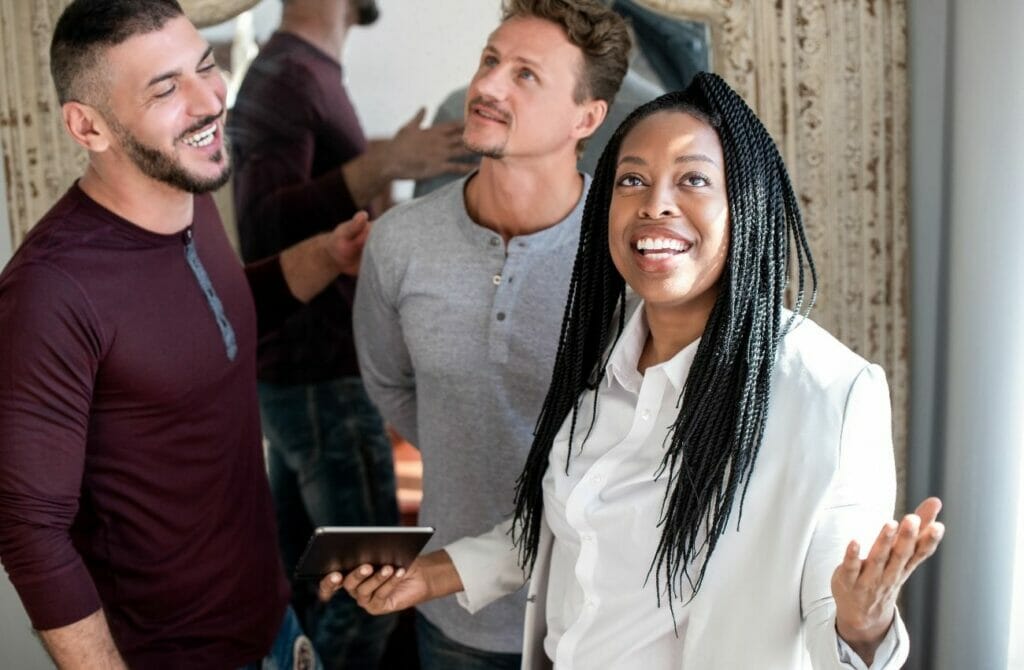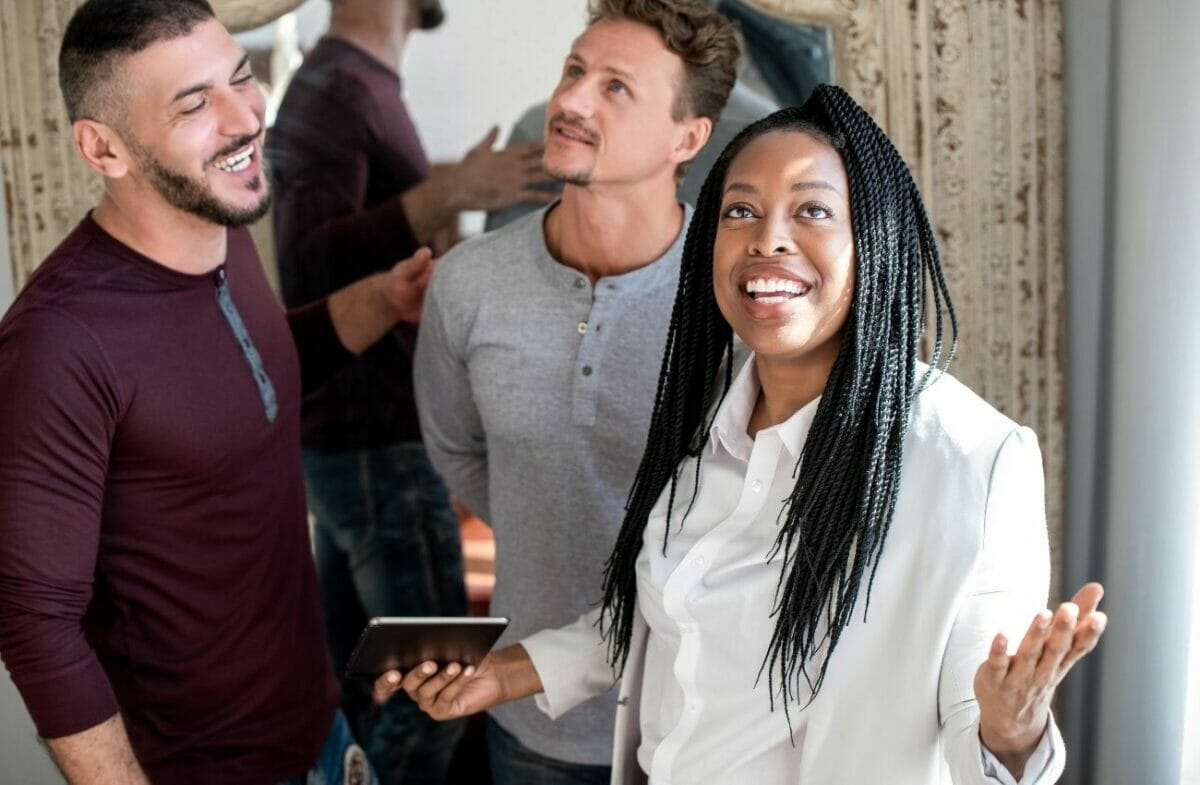 LGBTQ realtors are more likely to be familiar with the diverse communities in their area and know which ones may be best suited to you when looking for a home. That's not to say a heterosexual realtor isn't capable, but they've probably never had to address many of the issues LGBT people face. Rather than just being concerned with how bustling, fashionable, or up-and-coming a neighborhood is (or what it may appear like), gay realtors conduct extensive research into the neighborhoods in which they sell homes to ensure that clients are safe.
It used to be difficult to locate professional LGBT-friendly real estate agents in Santa Fe, and it was virtually impossible to find one if you were relocating here from out of state and didn't have access to a local referral. You no longer have to search for a realtor without knowing whether or not they are accepting of others because you can use a list of gay, lesbian, and gay-friendly agents in Santa Fe to do all of your homework for you.
Go to the page, and you'll be presented with a free list of gay, lesbian, and gay-friendly agents who can help you with your relocation as well as other useful information like LGBT+friendly schools, shopping, storage firms, tradespeople, and more. Read the biographies of LGBT real estate agents, then choose the one who is right for you. It's critical that you find someone who will be by your side and support you and your family during one of life's most exciting occasions.
Even better, there is no hidden motive, cost, or obligation whatsoever!