Albuquerque, also known as ABQ by the city's locals, is New Mexico's largest city and a hub of the state's queer culture. Moving here comes with the promise of vibrant festivals, a unique food scene, and picturesque mountain views. The cuisine scene in Albuquerque has been influenced by other cultures such as Italy, Portugal, the Mediterranean, and France.
However, this isn't all there is to this beautiful city.
Like Kansas City, Salt Lake City, Tuscon, and other mid-sized cities in the USA, there is a queer scene here but it is much more low-key than say, New York or Los Angeles – which is why a gay realtor in Albuquerque is worth their weight in gold as they can help you navigate as you find your new perfect home here in the most gay-friendly neighborhood.
However, this somewhat camouflaged LGBT scene doesn't mean that you should be nervous about making the move to this beautiful city. Most people are friendly towards the LGBTQ community and you will find services, shops, and establishments proudly serving our community.
With that being said, check out what you're in for as you plan your move to LGBT Albuquerque.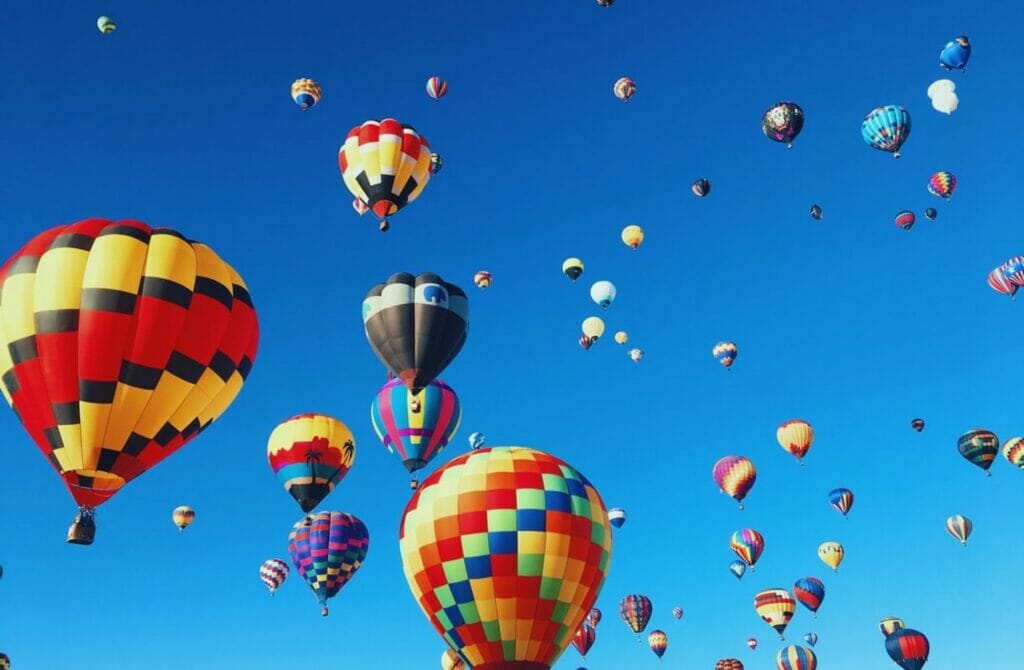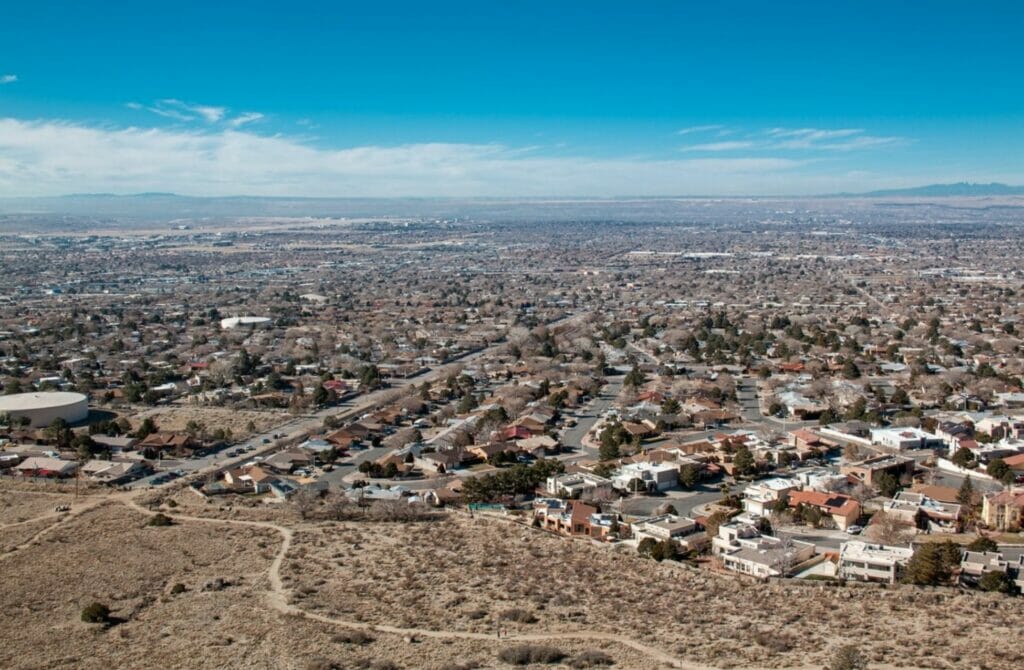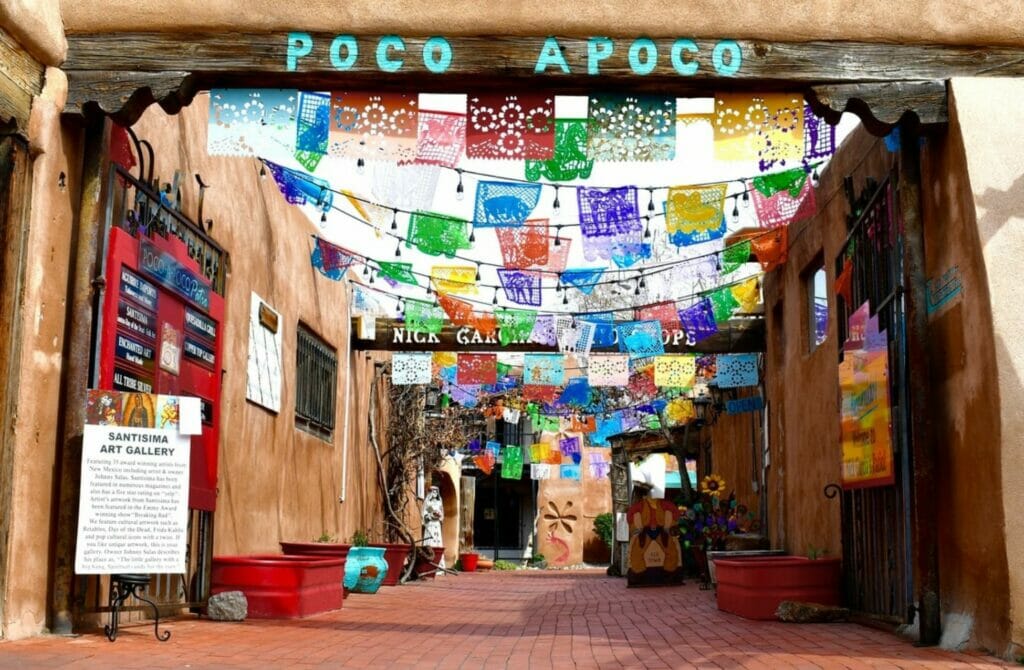 Highlights Of Moving To LGBTQ Albuquerque
Albuquerque residents are well aware that their city is a hidden gem. It is brimming with culture and beautiful sights just waiting to be discovered.
Securing a relocation here will also allow you to meet others with similar interests, thanks to a quirky yet highly involved LGBT culture, which includes a few fantastic queer spots of interest in the city's most popular neighborhoods.
Almost anything that your heart desires can be found here. There are plenty of things to look forwards to when moving to LGBT Albuquerque, be it entertaining clubs, charming coffee shops, or boozy brunch haunts.
Let's take a closer look at a few of the aspects that make up this incredible city before we get into the details.
Great weather
When you live in ABQ, you're bound to enjoy a whole lot of sunshine. The city experiences more than 300 days of Sunshine. However, that's not to say that the city doesn't experience the four seasons. Summer temperatures get to a pleasurable maximum of 79 degrees, while the low winter temperatures barely drop below 37 degrees.
It's rare to experience snow in the winter but the Sandia Mountains see about 111 inches of snow during the winter, which is good news for ski fans.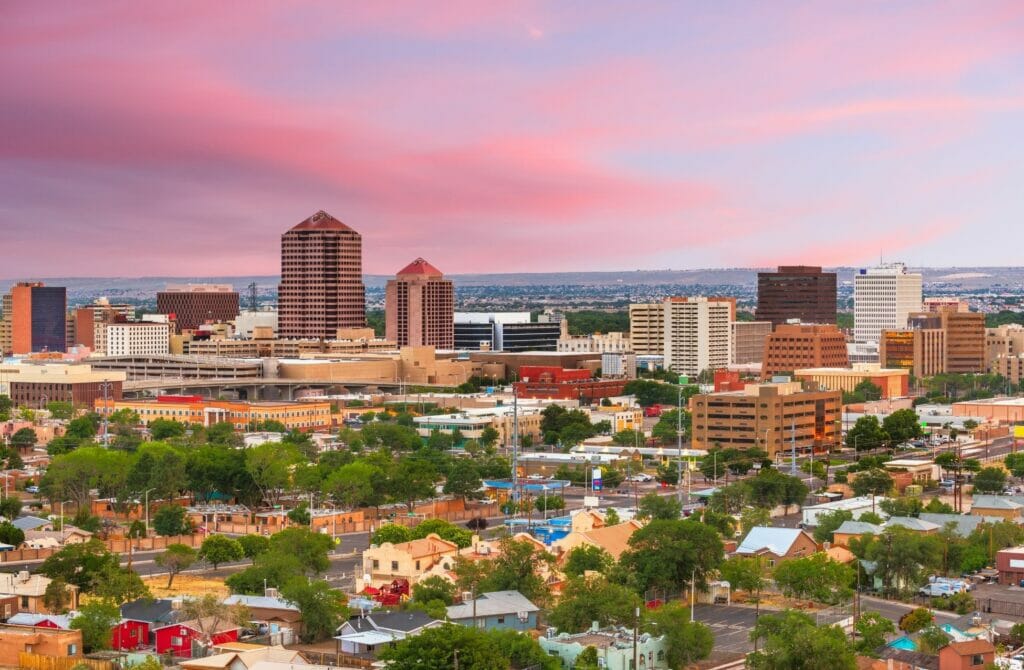 Vibrant tech and startup community
If you're thinking of starting a business once you move to ABQ, you're in luck because the State Investment Council's Catalyst Fund and the Technology Research Collaborative have made it easier for tech startups to grow.
These two funds focus on software tech in manufacturing, healthcare, retail, government, and healthcare. Some of the most popular tech companies in ABQ include APPCityLife, RiskSense, and Sennheiser.
The film industry is growing
Due to the abundance of warm weather, and fair tax incentives, Albuquerque is growing into a major hub for filmmakers.
Some of the most noteworthy films made in ABQ include The Avengers, Whiskey Tango Foxtrot, and Independence Day: Resurgence. Some of ABQ's homes also feature in shows such as Better Call Saul and Breaking Bad.
The city comes with a rich indigenous heritage
New Mexico is home to 23 Native American tribes including the Jicarilla Apache Nation, the Fort Sill Apache Tribe, the Navajo Nation, and the Mescalero Apache Tribe. Many of the tribes offer tours of the local tribal heritage to locals and tourists so you can be sure that ABQ will lend you a unique cultural experience.
The city also hosts plenty of Native American cultural festivals and events such as the Gathering of Nations Pow Wow. This breathtaking festival includes singing, cultural demonstrations, and traditional dancing and will be a highlight of your annual calendar if you move to LGBT Albuquerque.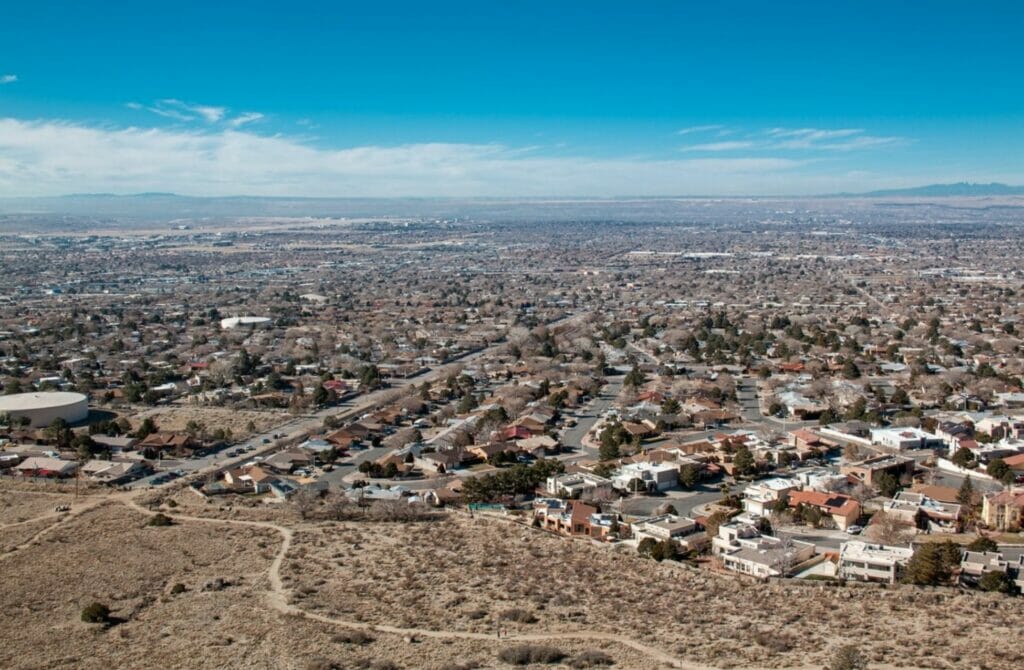 Does Albuquerque Embrace The LGBTQ Community?
Same-sex marriage was made legal through a New Mexico Supreme Court ruling on December 19th, 2013. The results trickled down and ABQ is now known as a gay-friendly city that celebrates diversity and welcomes the LGBTQ community. ABQ is also climbing the charts on the national index that determines how well cities treat their LGBTQ communities.
Albuquerque garnered a score of 85 in 2019, up from 74 in 2018, according to a report by the Human Rights Campaign. The Municipality Equality Index (MEI) Report of 2019 rates 500+ cities in the U.S based on how they impact the LGBTQ+ community through their policies, laws, and services.
The improvements being made in ABQ not only make the city inclusive, but also allow for progress within the community. Efforts are often made in partnership with local advocates to strengthen practices and policies that help in the fight against discrimination against the LGBTQ+ community in Albuquerque.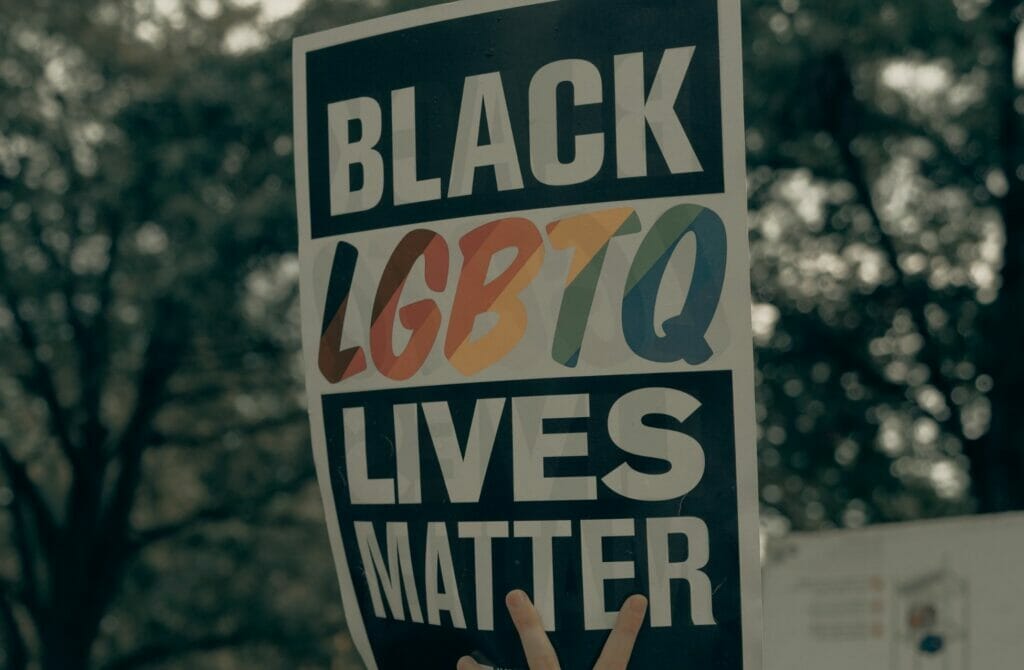 The city has also been recognized for ensuring that transgender employees in the city receive coverage benefits for healthcare related to transition. There has also been a staff member appointed to be the liaison between the LGBTQ community and the mayor's office. Albuquerque has also been recognized for designating a Pride House for elders of the LGBTQ community during Nation Senior Games and for providing funding for the Transgender Resource Center of New Mexico.
LGBT Albuquerque is gradually getting closer to those desirable top marks when it comes to non-discrimination in employment within the city and creation of inclusive workplaces. The city also provides domestic partner benefits stipulated in the City's employees benefit package. ABQ is also highly-rated for having a Human Rights Commission, reporting hate crimes to the FBI, and for enforcing non-discrimination.
The City of Albuquerque values the LGBTQ+ Community and individuals in the community know they have support through the leadership. Equality New Mexico is an LGBTQ organization that has worked with two openly LGBTQ+ councilors and looks forward to ensuring that the city continues the work so everyone has good quality of life.
In the state of New Mexico, LGBTQ people enjoy the same rights as non-LGBTQ individuals. Access to fertility treatments and adoption is now possible for lesbian couples and discrimination on the basis of gender identity and sexual orientation is banned in areas such as housing and public accommodation as well as employment. Conversion therapy on minors is also not allowed in the state of New Mexico.
All this is to say that while Albuquerque might not be as progressive as Minneapolis or Seattle, this is a city that embraces its queer community and is actively working to better their daily lives.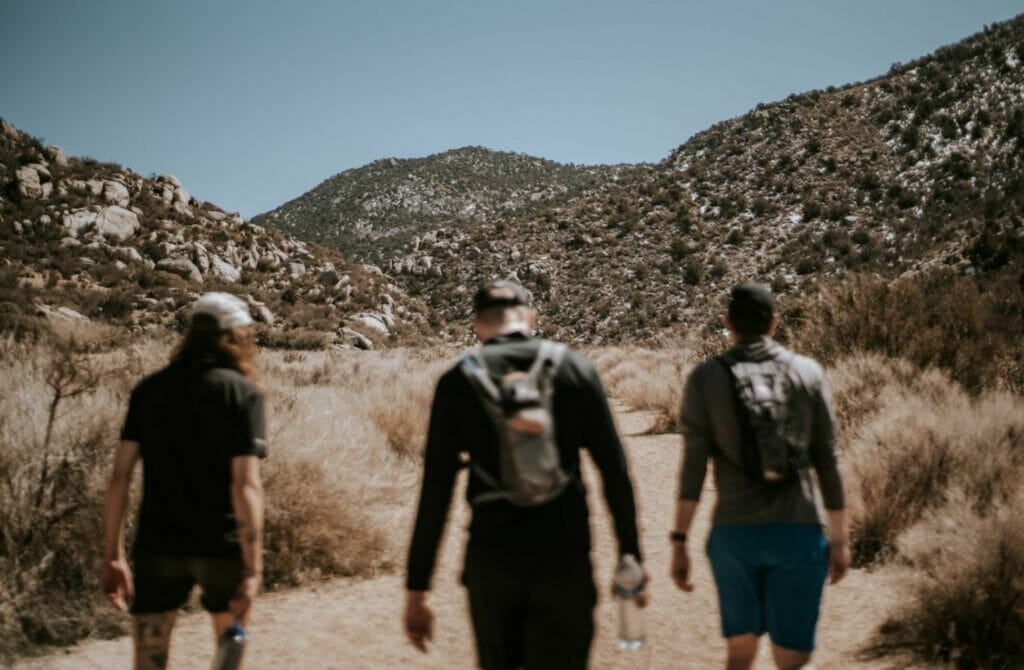 Is Albuquerque An Expensive City To Move To?
The cost of living in ABQ is 5% lower than the countries average and residents have access to high quality of life. The median price for a home in the area is $185,000 and the median price for rent is $816 which is almost 14% lower than the national average. The state income tax for Bourque is 24% lower than the country's average making the city an affordable place to settle down.
Below are some costs that will help you put things into perspective.
Housing, transportation, and utilities: ABQ's housing expenses are 4% lower than the country's average. On the other hand, utilities are 15% lower than the U.S average. Transportation expenses such as gas prices and bus fares are 1% lower than the U.S average. If you prefer a transit pass, it will cos you $30 per month.
Food and Grocery: the grocery prices in ABQ are 5% lower than the country's median.
Healthcare: ABQ has a healthcare price that's 2% lower than the U.S median.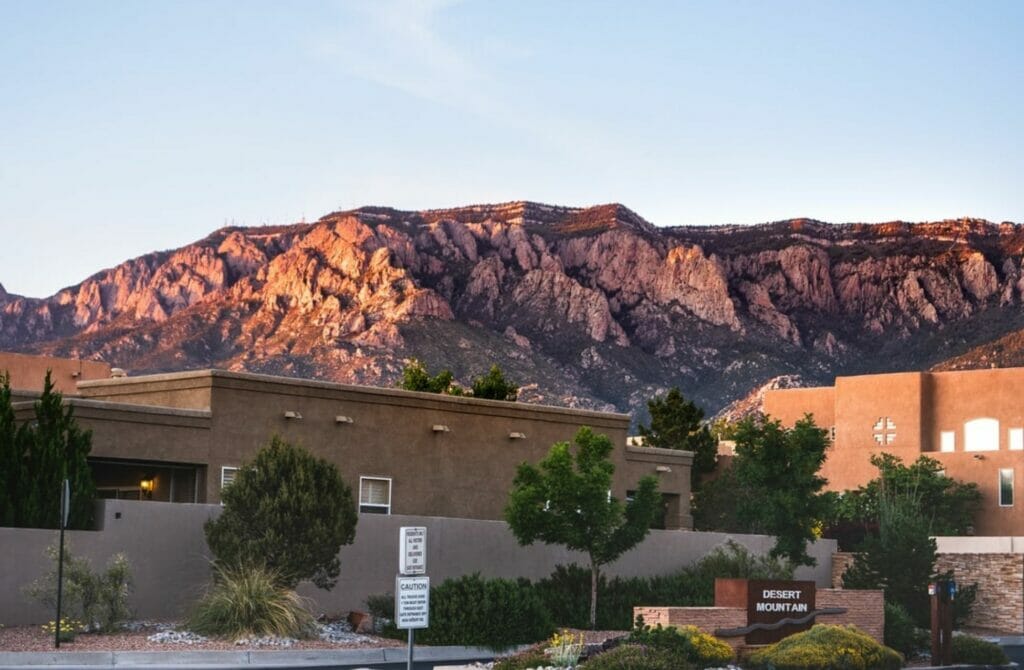 The Best Gay Neighborhoods In Albuquerque
When relocating to LGBT Albuquerque, there are a few areas you should know about as they are close to the queer community, allowing you to conventionally pull your U-Haul up to your new house in a gay-friendly neighborhood or part of town.
If you're a lesbian, gay, bisexual, transgender, or otherwise queer person manifesting a liberal neighborhood with facilities you'll cherish, start with these top gay and gay-friendly Albuquerque neighborhoods to discover your perfect new home, each with its own distinct personality.
Give yourself enough time to acquaint yourself with Albuquerque's diverse personalities, and remember that this city offers something for everyone – LGBTQ or not!
If it all seems a little overwhelming, you should speak to a local LGBT real estate agent for a more nuanced and up-to-date understanding of the best options available to you.
Most areas in this city would welcome you, but let's take a look at the handful of the more fabulous gay areas in Albuquerque are and talk about the Albuquerque gayborhood where you might feel most at home!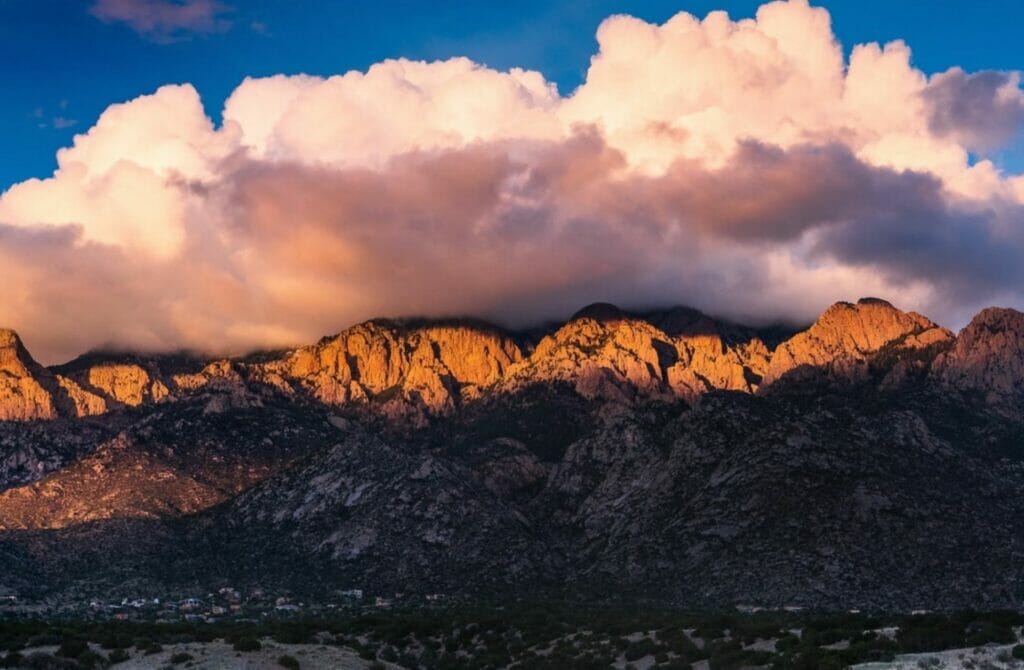 Nob Hill
Nob Hill is one of the most popular neighborhoods with the LGBTQ+ community and is located near the University of New Mexico campus. Nob Hill is home to numerous shops, bars, and restaurants popular with the LGBTQ community.
The district is funky, and vibrant with great options for dining, eclectic shops and night shops. Locals describe Nob Hill as a bohemian neighborhood with active night-scene and locally-owned businesses. The median price for homes in the area is $329,500.
Old Town
This neighborhood is the old site for the city that was founded by the Spanish in 1706. Old Town is famous for its amazing sights, restaurants, and shops and will be the perfect place to call home for any member of the LGBTQ community.
Downtown
Downtown Albuquerque has recently faced a multi-million-dollar uplift. The area features amazing bustling nightlife along Route 66 and is home to plenty of restaurants, nightclubs, and theatres. The area is also close to plenty of major hotels and the Albuquerque Convention Center.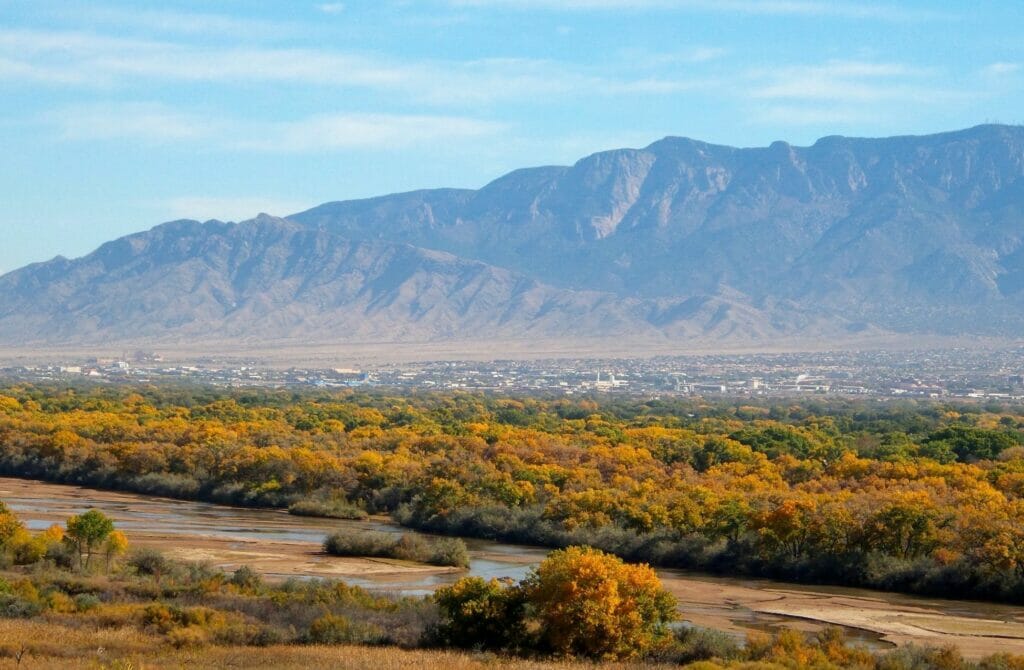 LGBTQ Community Organizations In Albuquerque
Albuquerque is home to a welcoming and thriving LGBTQ community where you can find your place. Plenty of organizations exists in the city to promote inclusion, acceptance, and encourage diversity.
Below are some of the LGBTQ community resources that exist in Albuquerque.
PFLAG Albuquerque
PFLAG Albuquerque is the local chapter of this national organization. PFLAG is the largest national organization of its kind whose mission is advocacy, support, and the education of LGBTQ+ people, allies, their families, and friends. It is a family organization that has more than 200,000 members across the United States.
Albuquerque LGBTQ Chamber Of Commerce
The ABQ LGBTQ Chamber of Commerce is an equal opportunity organization that includes LGBTQ+ businesses as well as supportive professionals and businesses.
The goal of this businesses is to promote business diversity, professional development, and personal enrichment of the LGBTQ community as well as advance LGBTQ+ businesses through knowledge-sharing, support, and leadership. The organization also seeks to connect businesses in the New Mexico and Albuquerque area in an effort to build relationships.
Transgender Resource Center Of New Mexico
The Transgender Resource Center of New Mexico helps different groups create friendships, answer questions, and provide resources and support to the Transgender and larger LGBTQ+ community.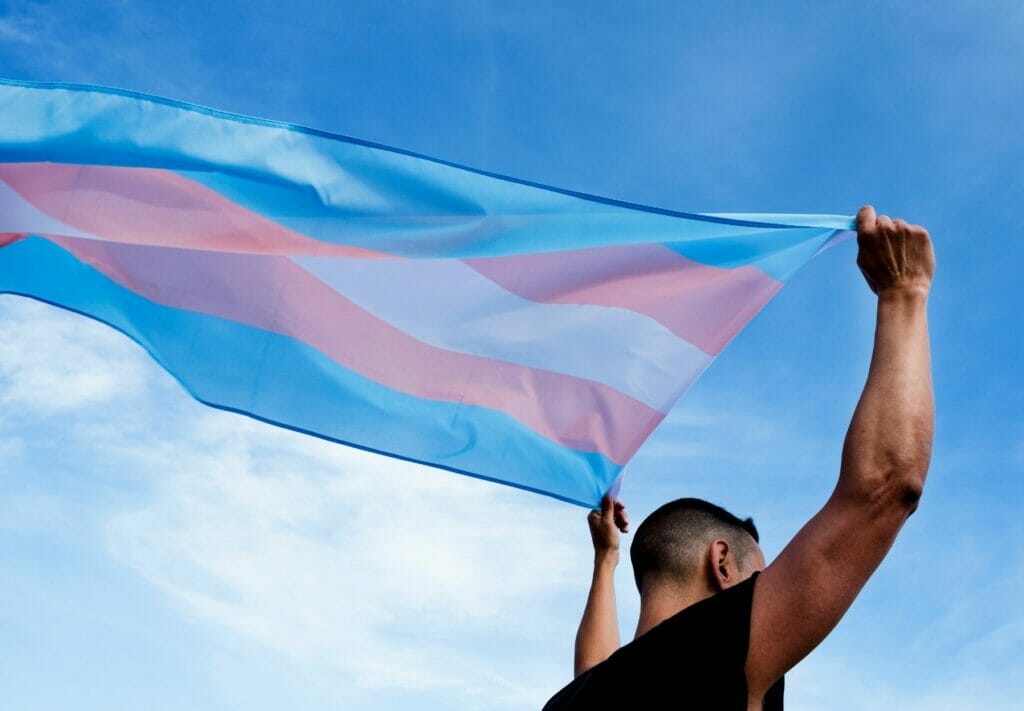 Regular LGBTQ Events In Albuquerque
While the LGBTQ+ community in the ABQ area isn't as 'out there' as you may think it is, there are plenty of events you can be part of or experience while you meet people from the same community.
You might just want to invest some of your time in LGBT events in Albuquerque to network, make some new friends, or purely have fun. After all, relocating to a new city is difficult enough, and these events provide excellent opportunities to socialize with new people with similar interests.
Here are just a few that should be on your radar.
Albuquerque Pride
Pride Festival in ABQ has been held in October since 1976. The event is known to provide a safe space for the LGBTQ+ community, their allies, and friends to celebrate, network, and understand what the LGBTQ+ community in the area is about.
The mission of the Albuquerque Pride Festival is to affirm and strengthen the LGBTQ+ community by offering advocacy, education, and outreach through the production of parades and gatherings.
Way Out West Film Festival
The Way Out West Film Festival has been happening since 2003 and is run by Closet Cinema, which is an Albuquerque-based non-profit whose mission is to showcase queer cinema. The event is one of the largest in the state and attracts more than 4,000 people every year.
The festival takes place over seven days in October and showcases more than 75 documentaries, shorts, and features from different filmmakers from around the globe.
Ask NM LGBTQ Sunday Night Out Bowling League
If you're looking for something a little more regular, Sunday Night Out Bowling League is the event for you. The SNO Bowling League is open to members of the LGBTQ community and allies.
The event takes place at Silva Lanes at Eubank and Candelaria every Sunday at 6:00 pm. You can join the team if you wish and form a community of your own.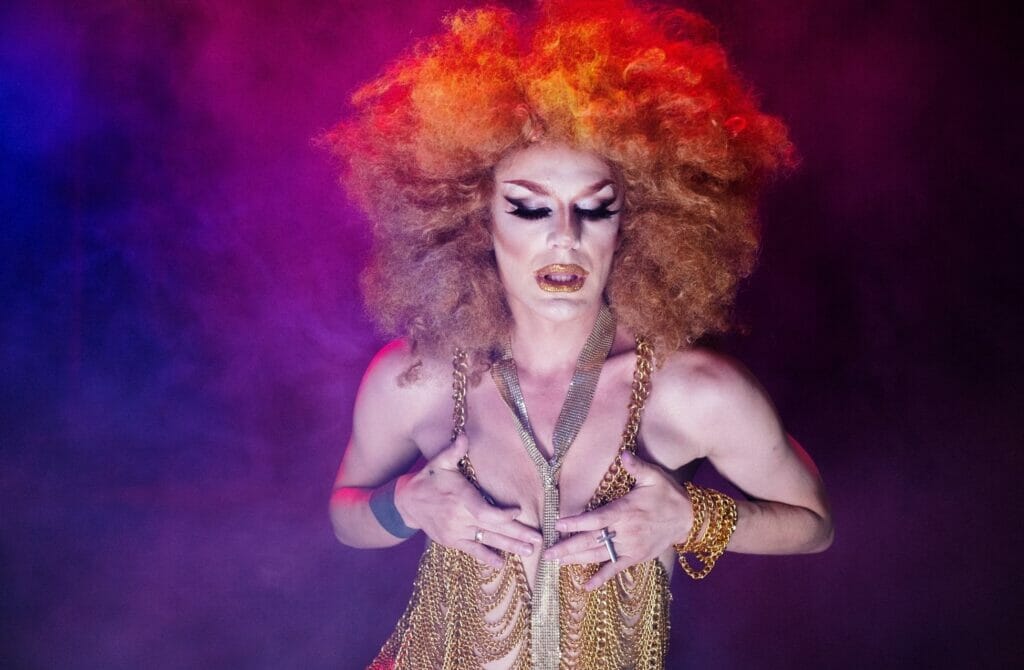 LGBTQ Owned Businesses In Albuquerque
It's only natural to want to support queer companies after moving to LGBT Albuquerque. Creating a safe location where people may relax, shop, dine, and come together without fear is one way to create a safer and more inclusive community.
As a result, it's critical that we, as members of the LGBT community, support such businesses ( and one another's aspirations). In Albuquerque, however, there are a lot of LGBTQ-owned businesses. Here are a few you should absolutely have a look at.
Green Sweep
Green Sweep is owned by Molly Moran. It is the area's premier cleaning company and provides services related to commercial and residential cleaning. Molly spent a long time working in the non-profit industry and when she moved to ABQ, she thought it would be a good move to move into business.
Molly previously grew up in a family-owned enterprise and took the values she learnt to her own business. The values she applies to Green Sweep include giving back to the community, environmental responsibility, and excellent pay for all her employees.
Banham and Associates
If you're looking for a gay realtor during your move to LGBTQ Albuquerque, Banham and Associates should be your go-to service. Barker Realty is a service known for inclusive practices for lesbian and gay investors and employees. Business owner Mark Banham is an expert at connecting people to properties that would be perfect for them and is best contacted here.
He works hard to ensure all his clients receive organized transactions from the moment they get in touch with him to the time they identify a home that's right with them to closing the deal. Marks' attention to detail and strong business sense has made his team approachable and popular with the LGBTQ+ community and others in Albuquerque.
D'Santi Nava
D'Santiago Nava, aka, 'El Brujo' is a native of Santa Fe. He brings with him a vibrant blend of sounds from his culture as well as guitar training. D'Santi is an expert in nuevo flamenco, Latin, blues, and classic rock. He has been a musician for more than 40years and has been self-taught since he was seven and was guided by Daniel Nava, his brother. Nava has an expert ear for music and has composed several originals. D'Santi hosts shows often so make sure you catch one or two.
Final Thoughts On Moving To LGBTQ Albuquerque
Now you know what you should look forward to experiencing during your move to LGBTQ+ Albuquerque. Whether it's the gay-friendly neighborhoods, expansive cuisine, or LGBTQ+ events and resources, there's something for everyone.
While progress has been made, there's still a lot to be done for the future of LGBT generations coming up. We hope that this article has cleared a lot of the questions you had about moving to Albuquerque as an LGBTQ individual.
Remember that life is what you make it and in whatever Albuquerque neighborhood you choose, may you find the freedom and comfort you seek.
The best thing you can do to uncover LGBT Albuquerque is to take a deep dive and discover the scene for yourself by living in a queer-friendly area, attending local LGBT businesses and events, and getting involved in LGBT community organizations and sports teams.
Do this, and we promise moving to LGBT Albuquerque will be more enjoyable and you'll quickly connect with like-minded people to add to your chosen family here.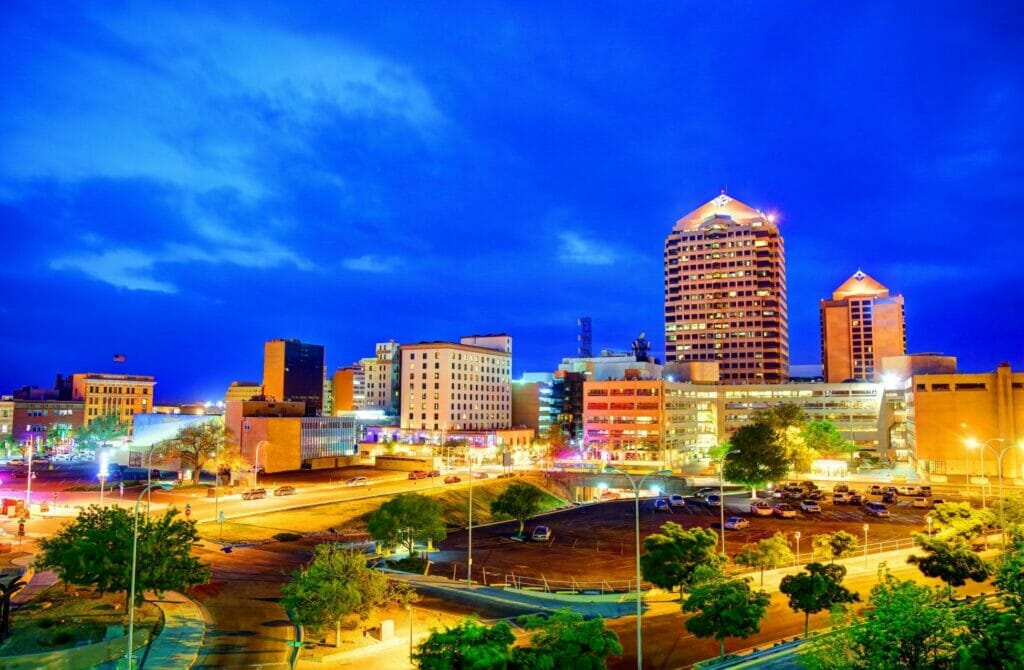 Finding Gay Realtors In Albuquerque New Mexico
Why would you consider someone's sexuality when searching for the perfect realtor? This might sound a little odd at first, but there are plenty of reasons why a gay realtor in Albuquerque is your best bet in looking for the home of your dreams.
After all, when it comes to one of life's most significant purchases, it is not too much to ask to be assured of fair, equal, and honest representation by someone that knows the unique needs and desires of the queer community.
Worst, many people (including up to a 1/3 of Americans) still don't believe our community merits protection and dignity in housing, adoption, employment, and other sectors of life.
So it is no wonder that reports of discomfort, needless difficulty, unenthusiastic representation, or even outright hostility are rampant from LGBT individuals using everyday realtors. Everyone should be assured of a pleasant, smooth home buying or selling experience while being fully represented – and that is why we believe you should let a gay realtor help you find your next home.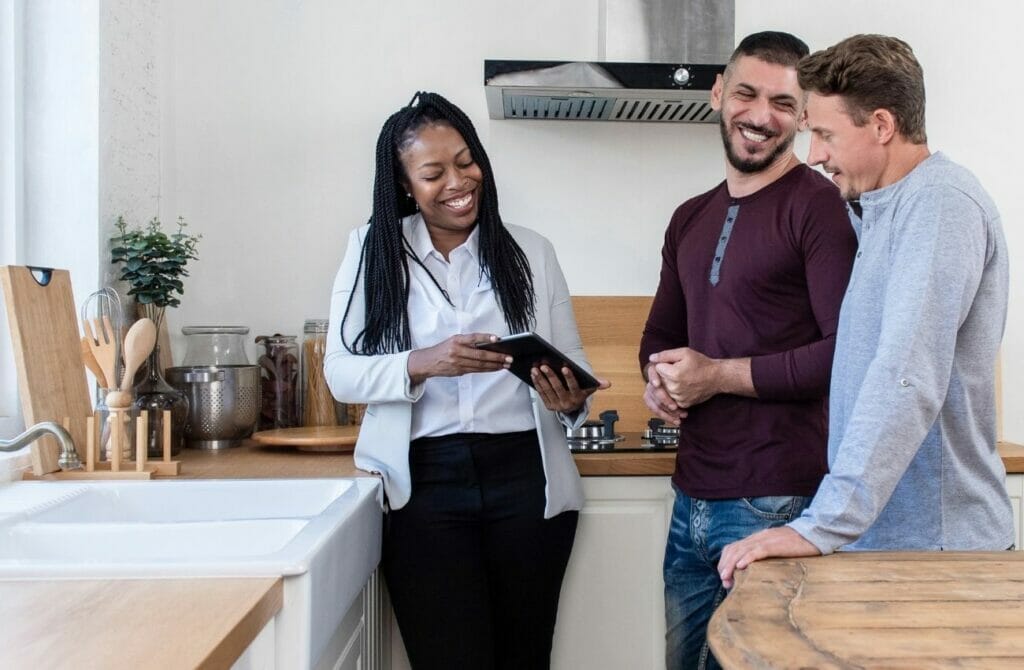 Gay realtors tend to have an understanding of the different neighborhoods in their area and know which ones they should select houses from. Now that's not to say a straight realtor isn't good enough for the job, but they've likely never had to consider some of the things queer people do. Instead of just being concerned by how busy, trendy, or up-and-coming a neighborhood is (or what it may look like), gay realtors do a deep dive into the areas they sell houses in to make sure they are safe for their clients.
In the past, it was challenging to find professional LGBT-friendly real estate agents in Albuquerque, and almost impossible to find one if you were moving here from across the country and without access to a recommendation from a local. Thankfully, you no longer have to hunt for a realtor without knowing if they are accepting of others, as you can use a directory of gay, lesbian, and gay-friendly agents in Albuquerque to do all the legwork for you.
Just visit the page, and you'll instantly be presented with a free list of gay, lesbian, and gay-friendly agents who could not only assist you with your move but also provide other beneficial information such as help with LGBT+friendly schools, shopping, storage companies, contractors, etc.
Read the gay real estate agent bios and choose the agent that is best for you. It is vital that you seek out someone who will stand by you and support you and your family in one of the most exciting times in your life.
Even better, there is never any hidden agenda, cost, or obligation!