As the largest city in the Canadian Prairies, Winnipeg is often affectionately referred to as the Heart of the Continent. Winnipeg's long, cold winters mean that the city of almost one million people is also home to the slightly less-charming moniker of "Winterpeg."
However, despite the harsh winters that Winnipeggers endure, their spirit and hospitality remain strong. This friendly and welcoming reputation is one of the main reasons why an increasing number of newcomers to Canada have chosen to make Winnipeg their Canadian home. Despite the fact that it is not everyone's first pick, there is far more to enjoy in LGBTQ Winnipeg than just snowy winters, warm residents, a low price tag, and a central location in the middle of Canada.
Like London, Hamilton, Halifax, and other medium-sized Canadian cities, there is also a frolicsome gay scene here (if you know where to look), and this is something a gay realtor in Winnipeg, Manitoba can help you navigate as you find your new perfect home here.
Securing a relocation here will also allow you to meet others with similar interests, thanks to this quirky yet active LGBT culture, including a few fantastic queer spots of interest in the city's most popular neighborhoods.
Adding to the appeal is a strong and stable local economy with plenty of employment opportunities, a thriving-yet-affordable real estate market, and world-class entertainment and education options. Rest
Before we dig a little deeper to find out what this underrated city in Canada has in store for you as a member of the LGBTQ community, let's first take a look at some of the highlights of moving to LGBTQ Winnipeg.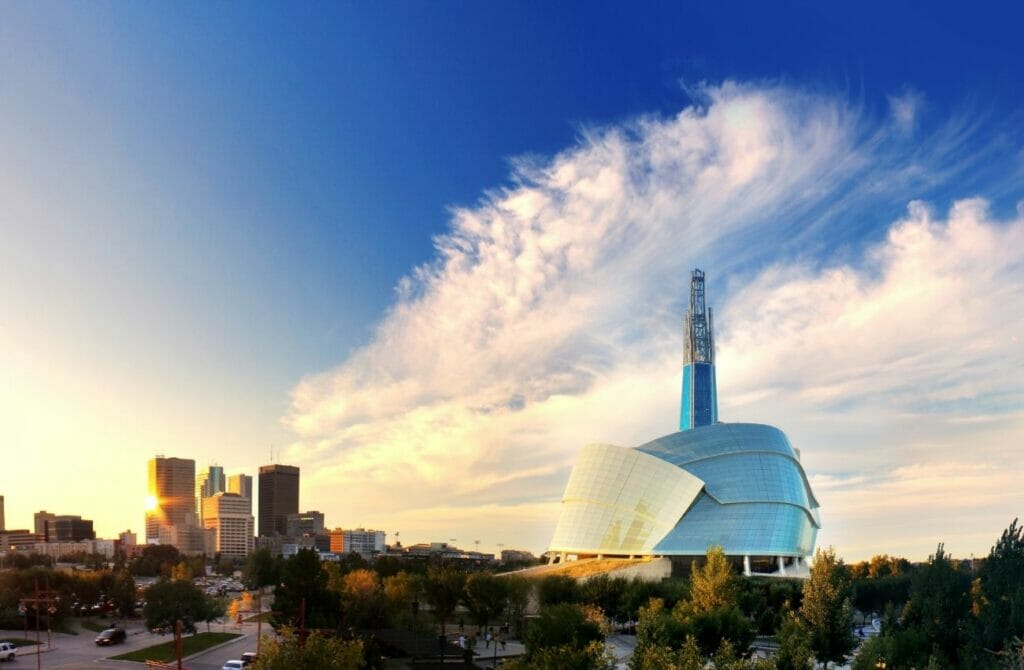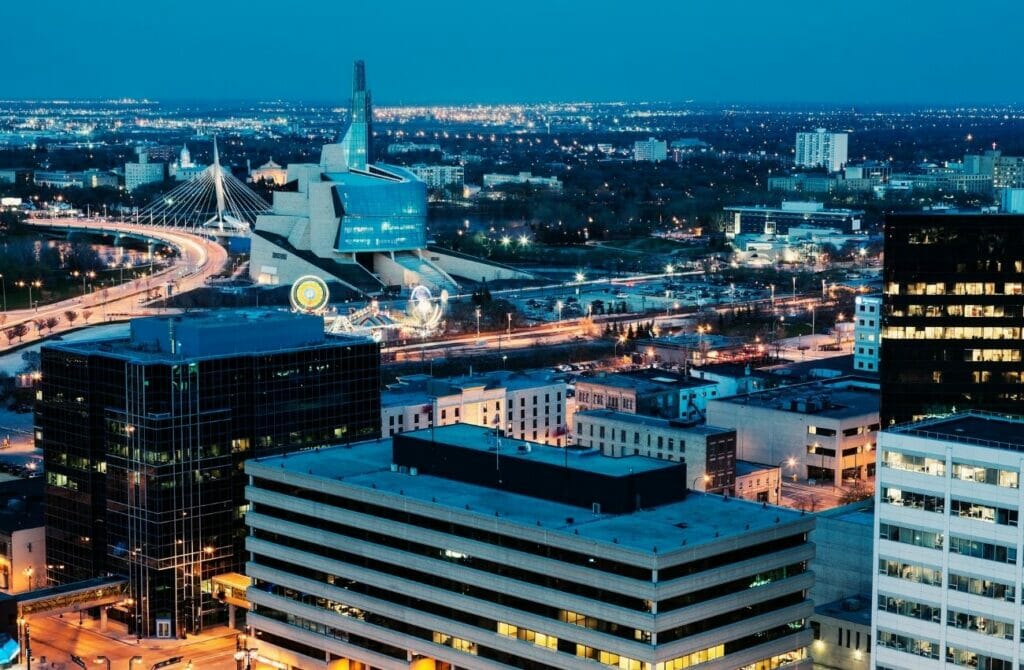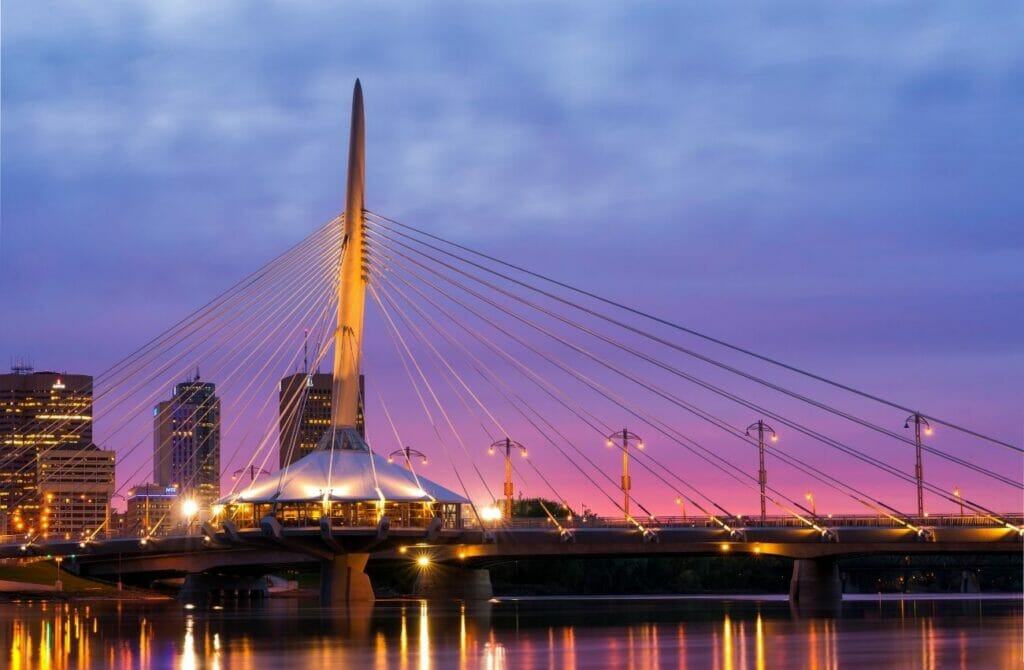 Highlights Of Moving To LGBTQ Winnipeg
This snowy city is known for its harsh winters, but the cold has a way of bringing the community together. The capital of Manitoba gets a bad rap, but people who live here know the many advantages that this prairie city has to offer; there is a lot to love about it, from its lively sports scene to its diverse culture and affordable living options.
If you're considering moving to Winnipeg, here are some things to contemplate before making your decision.
The Culture
Winnipeg is a melting point of many different cultures. You can see this through the multitude of art shows and festivals hosted by the city each year. One example is the famous Folk Festival, held at Birds Hill Provincial Park annually and is an outdoor festival celebrating culture and music. The fabulous festival features different musicians every year and you will have the opportunity to sample a unique shopping experience and a variety of culinary options.
People experiencing the festival can choose to visit for the day or get camping passes that allow them to set up a weekend campsite. Folklorama is a festival celebrating culture and diversity. Pavilions at this celebration are an ode to various ethnocultural communities in the city and feature plenty of activities, souvenirs, and performances. There are also a variety of food options that display the multicultural cuisine you are likely to experience in Winnipeg.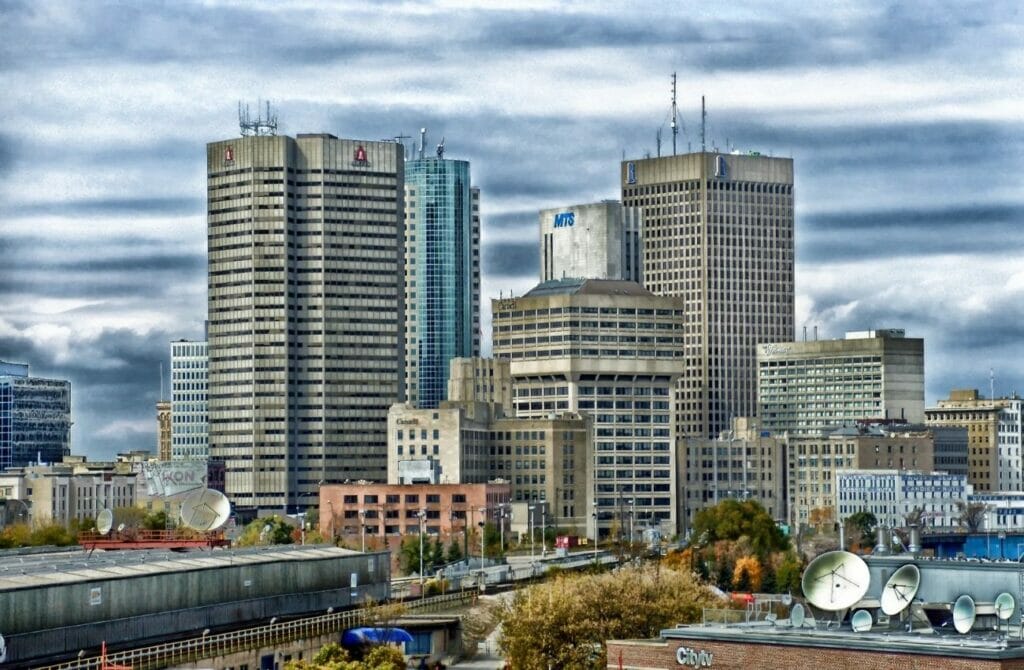 Attractions And Destinations
There are plenty of unique spots for you to visit in Winnipeg. Take the Assiniboine Park Zoo for example. It's home to a polar bear exhibit that allows visitors to walk through an underwater tunnel and view animals as they swim under the surface.
The Canadian Museum for Human Rights is popular for being an architectural feat, a landmark for the progress we're making as a society, and showcasing world history. Then there is the Winnipeg Art Gallery which showcases exciting artwork that can keep you pondering for hours in the heart of downtown.
The Sports Scene
The city of Winnipeg is crazy about its sports teams. Hockey nights at the Bell MTS Place are wild and super fun. During playoffs, resident fans fill the street in their all-white ensembles.
The Winnipeg Blue Bombers are here for the football fans too. They won the Grey Cup in 2019 and the city loves them so much that some residents sport custom licenses.
The Natural Appeal
The Red and Assiniboine Rivers split Winnipeg into two. Every season presents new opportunities for residents to explore and reconnect with mother nature. Morning joggers or walkers have plenty of hiking trails that run after the river and during the winter, the Forks ice rinks and frozen river trails are the perfect destinations for ice-skating.
Winnipeg always has some natural beauty to offer and you can (and should) take advantage of every inch.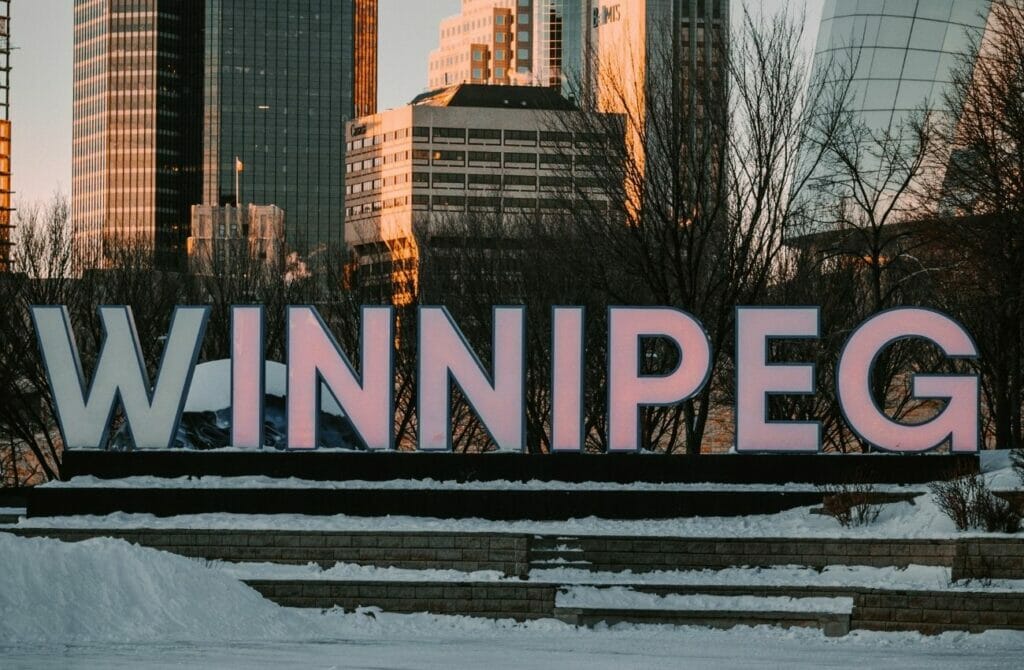 Does Winnipeg Embrace the LGBTQ Community?
While it is always hard to answer these questions definitively, it is telling that one of the most popular landmarks in the city is the Canadian Museum for Human Rights. It is a significant landmark in LGBTQ history considering that it's the first museum dedicated to the future, celebration, and evolution of human rights.
Winnipeg is an out and proud city with a history of recognition and inclusion that includes being one of the first North American cities to elect an openly gay mayor in 1998-2004. Manitoba has celebrated and legalized same-sex marriage since 2004. At the time, there were only eight jurisdictions in the entire world to do this.
Pride Winnipeg has been taking place each year since 1987. When you move to Winnipeg, you can be sure that there is a safe and inclusive environment waiting for you to enjoy it. Winnipeg City engages in different types of service delivery programming and outreach to ensure that it has an inclusive and welcoming environment for its LGBTQ community.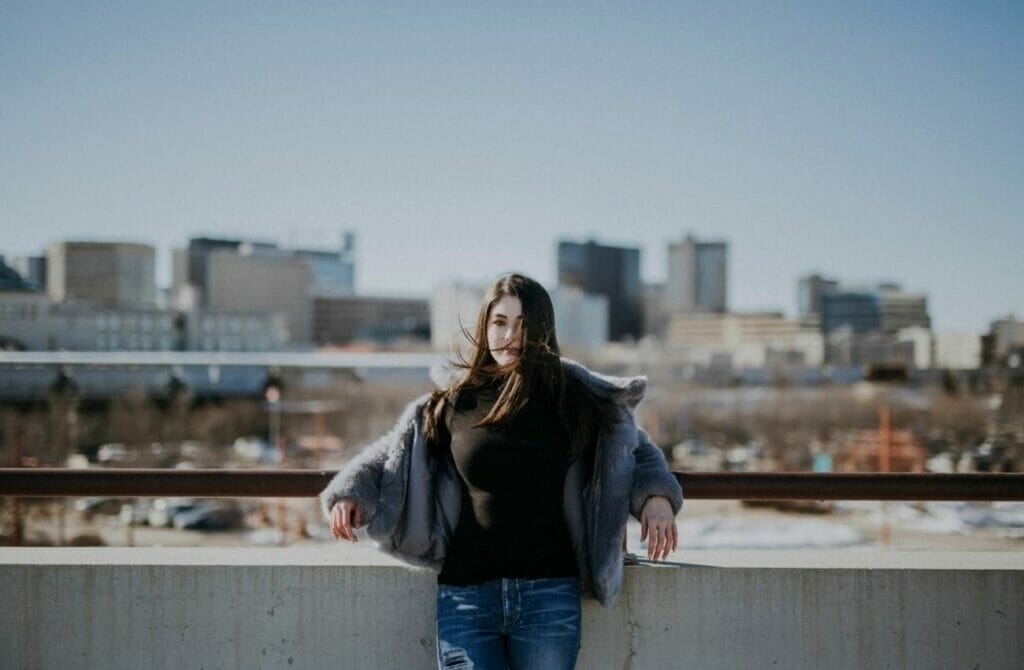 Some notable dates on Winnipeg's LGBTQ history include:
August 2002: the Charter Compliance Act (Bill 34) assented into law in Manitoba. This legislation amends 56 acts and ensures that common-law relationships (including same-sex relationships) are respected, and treated with dignity and equality.
Updates to anti-discrimination provisions in different statutes were made to ensure that they were in alignment with the Manitoba Human Rights Code. Plenty of these statutes hadn't been updated and they did not take into account prohibited grounds of discrimination such as disability and sexual orientation.
July 2002: Justice Minister for Manitoba, Gord Mackintosh introduced policies that would grant common law partners (including same-sex couples), deserved property rights.
2012: the City of Winnipeg joined Pride at Work Canada as a regional partner. The partnership exhibits its commitment to ensuring diversity and inclusion and the respect of all its employees regardless of their gender identity, sexual orientation, gender, or gender expression.
April 2014: Minister Ron Lemieux (Tourism, Culture, Heritage, Sport, and Consumer Protection), announced the proposed changes that needed to be done to the Vital Statistics Acts allowing people to change the gender listed officially without having to undergo gender reassignment surgery.
February 2015: Transgender citizens of Manitoba could now alter their sex designation on certificated and birth registration without needing proof of surgery. Applicants only need to provide statutory declaration of their change in addition to a letter from their chosen healthcare professional.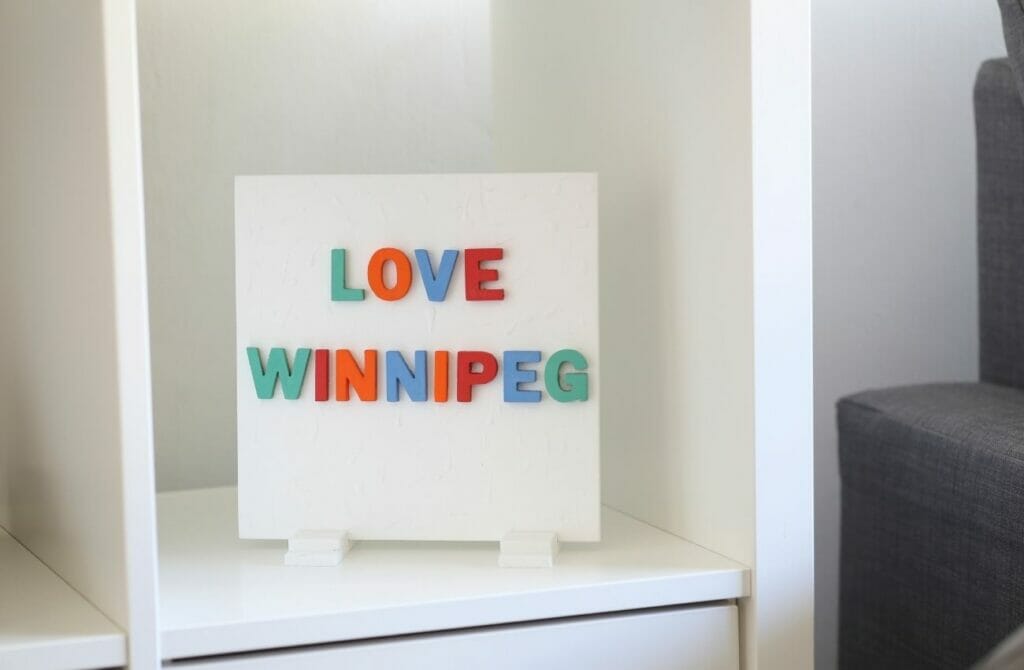 Is Winnipeg An Expensive City To Move To?
Winnipeg bears many titles. And, one of them is that it's the most competitive city in the country. Winnipeg has low housing and utility costs that make living in the city affordable.
Moving to Winnipeg sets you up to enjoy more conducive living conditions than most of the country if you take into account how affordable spendings are compared to the level of income. Here are a few costs you need to take into account before you move to LGBTQ Winnipeg.
Housing: Winnipeg has the lowest rental costs in the entire country. This makes it ideal for those who are moving here and want to have their own place rather than sharing with roommates. According to Numbeo, a Winnipeg one-bedroom apartment in the downtown area costs around $1,050 CAD each month.
An apartment of the same size located in the suburb's costs around $990 per month. Larger family-size accommodation would set you back $1,660 in the city's neighborhoods. If you're looking for an apartment a little further out of the city, set your budget to around $1,550.
Transport: Winnipeg has a comprehensive bus transport service. A monthly city transport pass costs around $102 CAD each month.
Food and groceries: Winnipeg has the lowest food and groceries prices in the country. Most of the food items in the city are cheaper by $1 or $2 than the rest of the country. If you buy food from the local market, your chances of saving more are much higher.
Utilities: Electricity, garbage, and water are cheaper in Winnipeg. This significantly brings down the cost of living in the city and you will need around $120 per month depending on your usage. Unfortunately, the internet in the city is a little costly because there isn't much competition.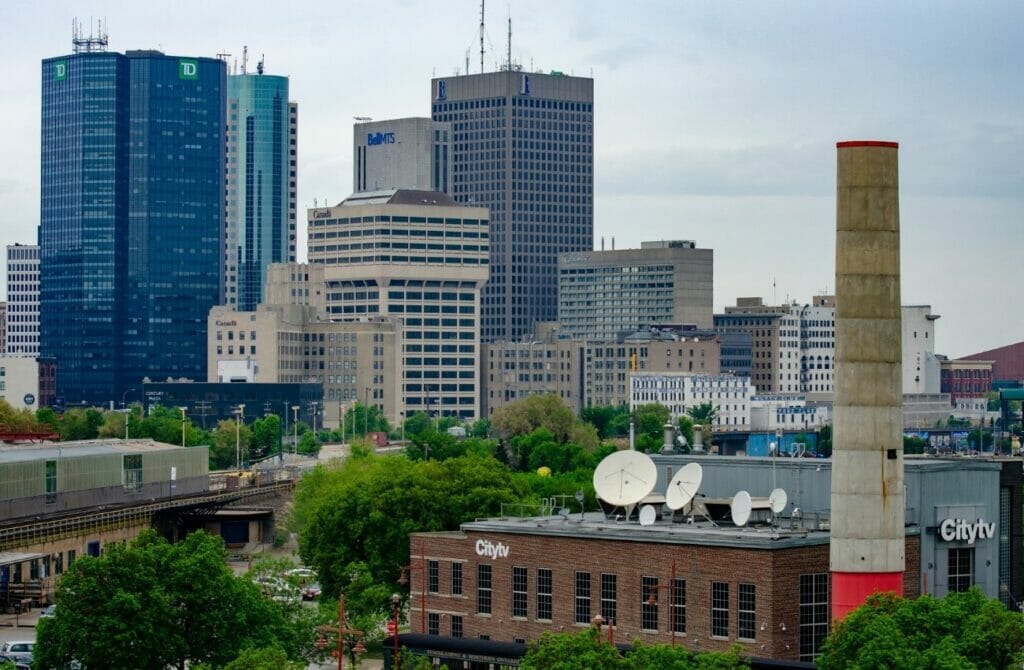 The Best Gay Neighborhoods In Winnipeg
Not all queer individuals want to live in the lively urban core of Downtown Winnipeg, and mercifully there are plenty of alternate communities for those who want a calmer, LGBT-friendly existence.
When relocating to LGBTQ Winnipeg, you should be aware that a few areas are close to all the wonderfully queer happenings, allowing you to pull your moving truck up to your new house in the most gay-friendly neighborhood or part of town.
If you're a lesbian, gay, bisexual, transgender, or otherwise queer person seeking a welcoming neighborhood with facilities you'll cherish, we recommend starting your search in these for a new home in these top gay and gay-friendly Winnipeg neighborhoods – each with its own distinct essence. Give yourself enough time to familiarize yourself with Winnipeg's assorted personalities, and remember that this city offers something for everyone – LGBTQ or not!
Now let's take a look at the handful of fabulously gay areas in Winnipeg are and talk about the Winnipeg gayborhood where you might feel most at home! Or speak to a local LGBT real estate agent for a more detailed understanding of the best options today.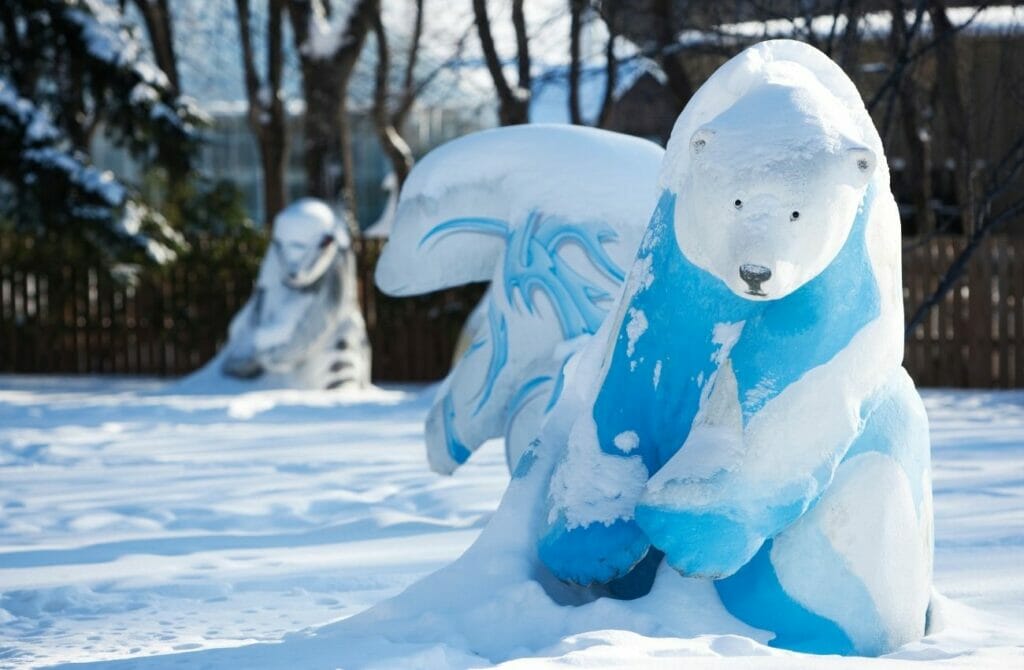 Exchange Village
The Exchange Village is a district that is considered one of the most flourishing and lively areas in the city. Exchange Village is also known as the "Chicago of the North." This is due to the number of heritage buildings standing next to each other that makes the area highly regarded and attractive.
Riverview
Riverview comes with plenty condos and apartment buildings that are for rent. It is close to Winnipeg Center and Osborne Village. Riverview houses many young people and has plenty of boutiques and big shops.
Norwood
The Norwood neighborhood is peaceful and quiet and would be ideal for anyone moving to Winnipeg with their family. Norwood is often referred to as 'home' due to its favorable and conducive atmosphere for raising families.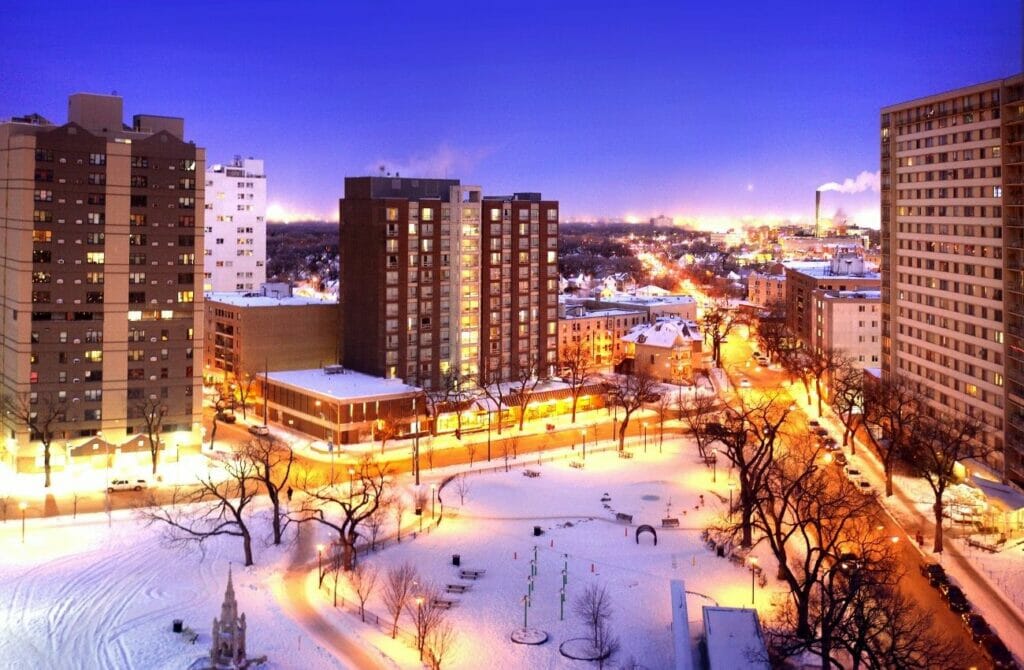 LGBTQ+ Community Organizations In Winnipeg
To advance the LGBTQ agenda, the LGBTQ community frequently has to rely on donor organizations or non-profits, and thankfully Winnipeg's community is supported by a plethora of community centers and resources.
Wherever you reside, it's critical that you assist such groups in various capacities so that they can serve people in need – in your community and beyond.
Check out some community organizations below if you're looking for LGBTQ groups in Winnipeg to join, make new friends, or volunteer for a cause you care about:
The Rainbow Resource Center is on a mission to encourage a thriving, resilient, and proud LGBTQ community within the region. It does this by offering resources, networking opportunities, programs, events, and much more to the LGBTQ+ community, their allies, and friends within Winnipeg and the Manitoba area.
Manitoba PFLAG Canada is the local chapter of the PFLAG Organization in North America. As the largest grassroots organization of its kind, PFLAG offers support, networking opportunities, and advocacy for the LGBTQ community, its allies, friends, and family. The organization also provides resources to these groups within Winnipeg and across the country.
Out There Winnipeg is an LGBTQ+ sports organization whose mission is to provide a welcoming, safe, healthy, and inclusive space for everyone to make friends, have fun, and enjoy participating in sports.
The association offers a variety of sports and different activities for people of all skill levels.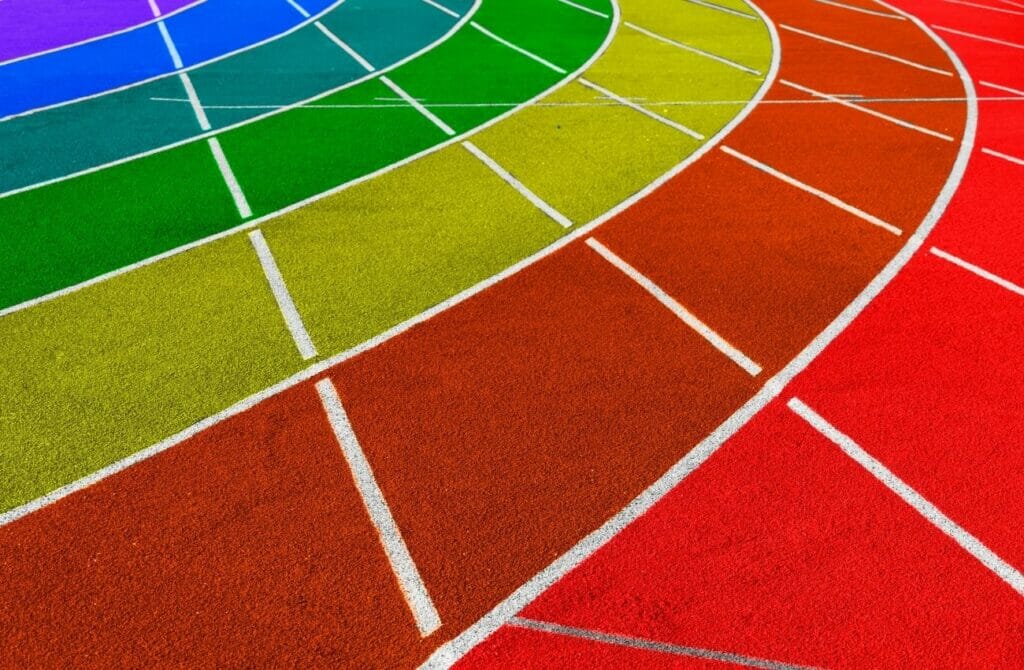 Regular LGBT Events in Winnipeg
You have to make new friends, meet people, and network after moving to a new city and when we told you there's plenty going on in Winnipeg all around the year, we weren't joking.
Check out some of the LGBTQ events in Winnipeg that we haven't mentioned.
Pride Winnipeg is a celebration of the LGBTQ community in the area and the contributions it has made in the area. Pride Winnipeg is one of the largest LGBTQ celebrations in Central Canada and has been happening every year since 1987.
This 10-day festival features a dyke march, community events, outdoor concerts, a parade, and a rally, the locks it all down with a gay-worthy closing party.
Reel Pride Winnipeg is a film and video festival for and by the LGBTQ community each year. The event is curated by the Winnipeg Gay and Lesbian Film Society and seeks to celebrate and acknowledge queer media, encourage awareness and dialogue all while displaying how human rights and liberties should be worldwide.
Make sure you participate by watching a show or two by yourself, with friends, or with family.
Nuit Blanche is an annual festival hosted in Winnipeg since 2010. The festival is an all-nighter that turns Winnipeg into a mix of outdoor and indoor venues with eclectic performances and contemporary art installations that can be deliciously queer.
In addition, Festival du Voyager, a Francophone celebration, included a Pride-themed night four years ago.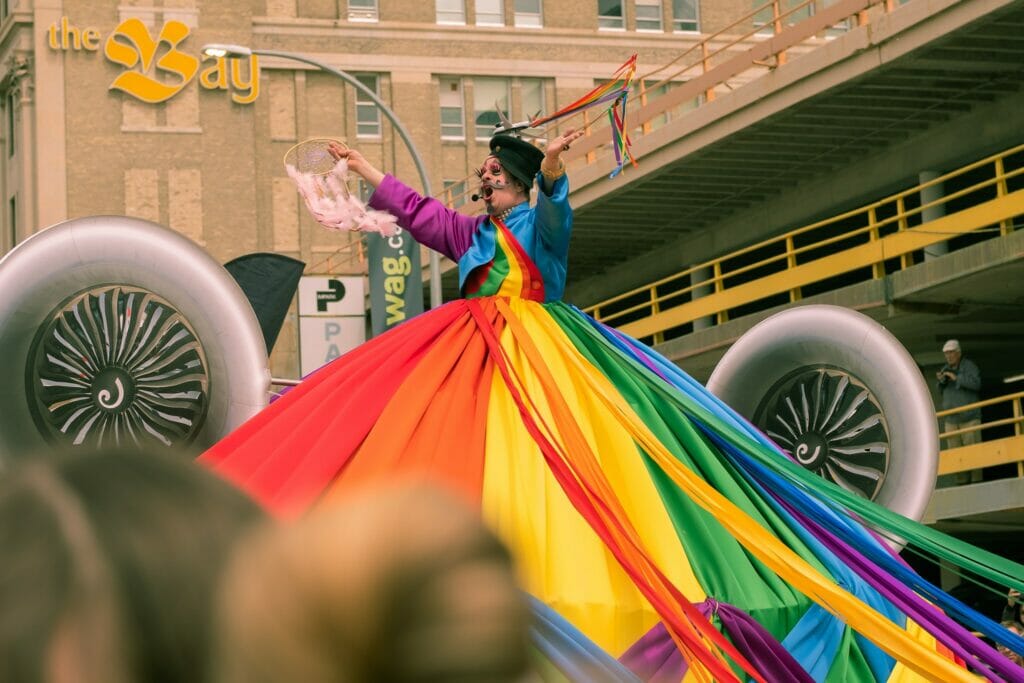 LGBT Owned Businesses in Winnipeg
After moving to LGBT Winnipeg, it's only natural to want to support queer businesses. One strategy to make a safer and more inclusive society is to establish a secure environment where individuals can rest, buy, eat, and socialize without fear – and this is precisely what LGBT businesses should seek to do.
Wherever you are, it is critical to support these endeavors to maintain the continuity and prosperity of the queer community. After all, there's nothing that says unity more than a community that comes out to support each other's businesses and establishments.
Whether it's craft beers, savories, sweets, or artistic culinary delights, here are just a few LGBTQ businesses in Winnipeg that prove this city really does have it all.
Capital Grill and Bar Winnipeg serves Chef Wayne Martin's finger-licking versions of comfort food such as burgers, pasta, sushi rolls, and pulled pork and slaw.
Black Market Provisions is owned by lesbian couple Alana Fiks and Angela Farkas after immense success with Pop Cart, an artisanal ice pop stand. Black Market Provisions opened up in 2019 in the South Osborne neighborhood.
The space offers a creative mix of house salads, ice-cream, creative soups, baked goods, and of course, ice pops. The store also stocks gift items, fresh goods, and a variety of gluten-free, vegan, and vegetarian options for Canadian purveyors.
Oh Doughnuts was opened in 2014 by native Winnipegger, and openly queer Amanda Kinden. The store has two locations; one in South at Grand Park Festival and the other in Downtown on Broadway.
Oh Doughnuts churns out some pretty creative flavors and none is much like the other. Some of the store's specialties include Bubble tea, everything bagel, and sun-dried tomato basil.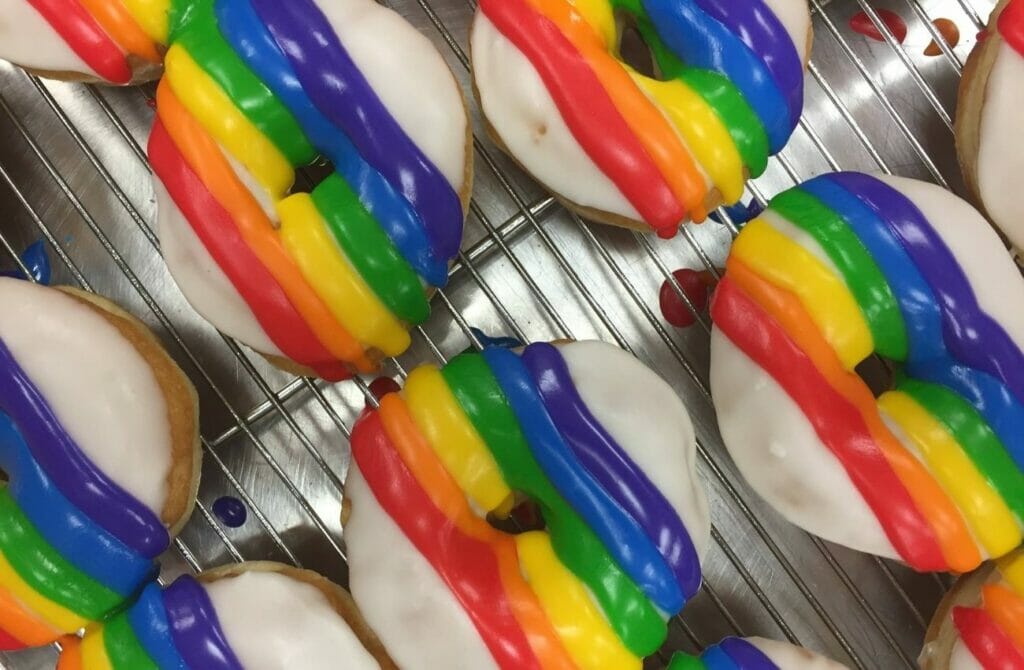 Final Thoughts On Moving To LGBTQ Winnipeg
As you can see, there's plenty that Winnipeg has to offer despite the area's harsh weather. Whether you want to get in touch with nature, fly your freak flag, network with other members of the LGBTQ community, or simply have fun, it's a wonderful place to call home.
Whether you're relocating for employment, recreation, or family reasons, LGBTQ Winnipeg promises to provide you with a supportive atmosphere. There's a lot to see and do, as well as some fantastic communities to connect with.
Keep in mind that life is what you make it, and we hope you find the freedom and comfort you seek with whatever gay Winnipeg neighborhood you pick to begin your new life in.
The best way to learn about LGBT Winnipeg is to immerse oneself in the scene by living in a queer-friendly neighborhood, frequenting local LGBT businesses and events, and participating in queer community groups and sports teams.
If you do this, we guarantee that your transition to LGBT Winnipeg will be more joyful, and you'll rapidly meet like-minded people to join your chosen family.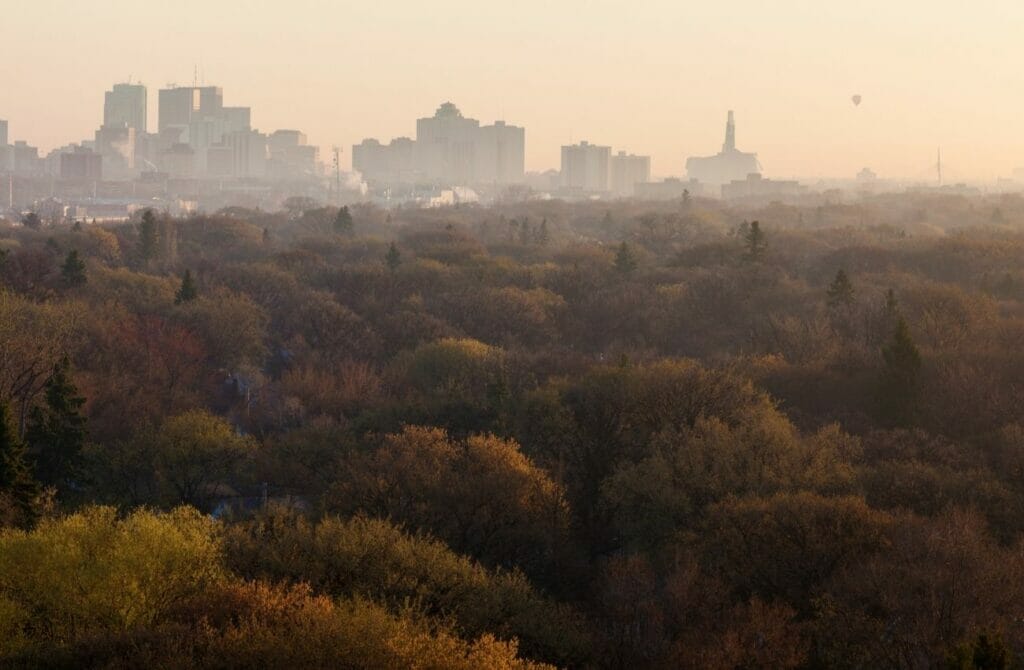 Finding Gay Realtors In Winnipeg Manitoba
When looking for the ideal realtor, why would you consider someone's sexuality? This may seem strange at first, but there are several reasons why contacting a gay realtor in Winnipeg is a great way to find your dream house.
After all, when it relates to one of life's most important transactions, it's not unreasonable to expect fair, equal, and honest representation from someone who understands the queer community's particular needs and wishes. Furthermore, unfortunately, many people (up to a third of Americans) continue to believe that our community does not deserve protection and dignity in housing, adoption, employment, and other areas of life.
So it's no surprise that LGBT people who use mainstream realtors often describe feelings of discomfort, unnecessary trouble, unenthusiastic representation, or even antagonism or outright contempt. Everyone deserves a pleasant, stress-free home buying or selling experience while being adequately represented, and this is why we feel you should hire a gay realtor to assist you in finding your future home.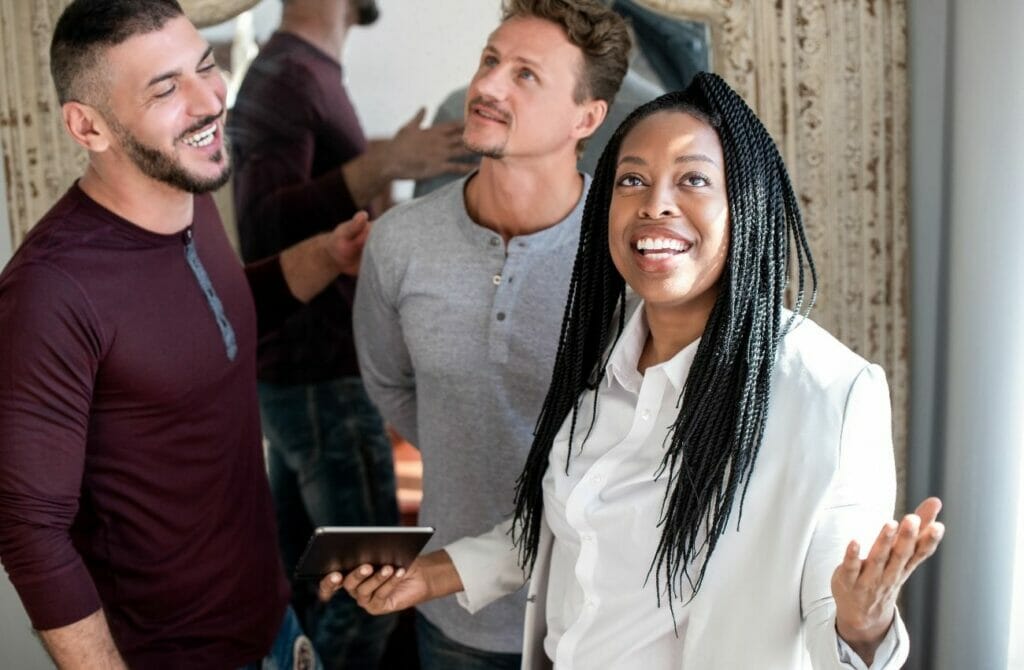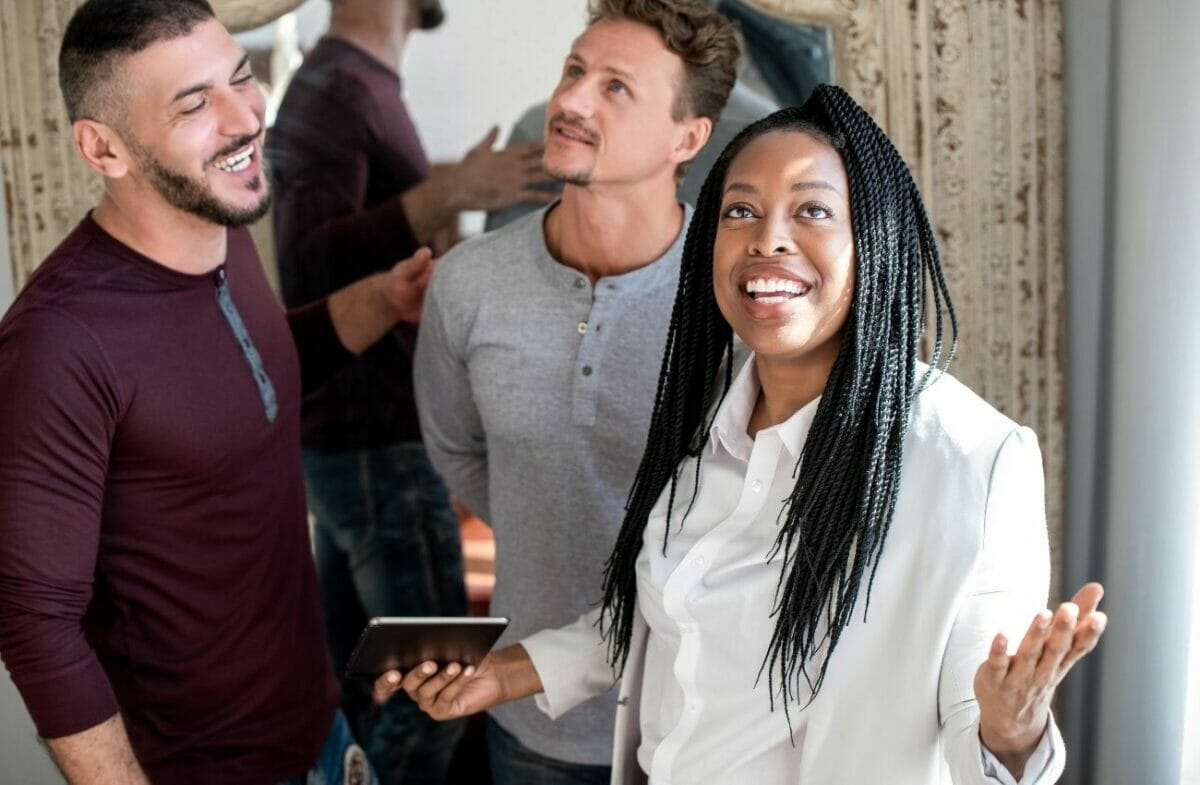 LGBTQ realtors are more likely to be familiar with the diverse communities in their area and know which ones may be best suited to you when looking for a home. That's not to say a heterosexual realtor isn't capable, but they've probably never had to address many of the issues LGBT people face. Rather than just being concerned with how bustling, fashionable, or up-and-coming a neighborhood is (or what it may appear like), gay realtors conduct extensive research into the neighborhoods in which they sell homes to ensure that clients are safe.
It used to be difficult to locate professional LGBT-friendly real estate agents in Winnipeg, and it was virtually impossible to find one if you were relocating here from out of state and didn't have access to a local referral. You no longer have to search for a realtor without knowing whether or not they are accepting of others because you can use a list of gay, lesbian, and gay-friendly agents in Winnipeg to do all of your homework for you.
Simply go to the page, and you'll be presented with a free list of gay, lesbian, and gay-friendly agents who can help you with your relocation as well as other useful information like LGBT+friendly schools, shopping, storage firms, tradesmen, and more. Read the biographies of LGBT real estate agents, then choose the one who is right for you. It's critical that you find someone who will be by your side and support you and your family during one of life's most exciting occasions.
Even better, there is no hidden motive, cost, or obligation whatsoever!