Do you love being close to everything but not in the thick of it? Well, then maybe moving to LGBT Hamilton is the right option for you!
The city of Hamilton is located only 75 minutes away from Toronto in southern Ontario, and the city is less than two hours away from the United States Buffalo and New York border crossing.
Sublimely situated right at the shores of Lake Ontario and with an expansive waterfront and plenty of conservation areas and centers where you can participate in different lakefront, Hamilton is a place for people who like space and the outdoors. And although it is Ontario's fifth-most populous city, Hamilton only has the 27th highest population density, so there is enough room for everyone to breathe.
But what about moving to Hamilton? How is it, and most importantly, is it an expensive city, and how inclusive is it for the LGBT community? If you're considering a move to the city, these are all crucial questions, and we answer them all in the rest of the article.
Like Winnipeg, Victoria, London, and other medium-sized Canadian cities, you will be relieved to hear there is a sprightly gay scene here (if you know where to look), and this is something a gay realtor in Hamilton, Ontario can help you navigate as you find your new perfect home here.
Add to this the cities diversified population, burgeoning culinary culture, affordable housing, world-class health care, and booming economy, and you will begin to get an idea of the appeal of relocating to Hamilton, Ontario. Securing a relocation here will also allow you to meet others with similar interests, thanks to this quirky yet active LGBT culture, including a few fantastic queer spots of interest in the city's most popular neighborhoods.
Before we dig a little deeper to find out what this underrated city in Canada has in store for you as a member of the queer community, let's first take a look at some of the highlights of moving to LGBTQ Hamilton.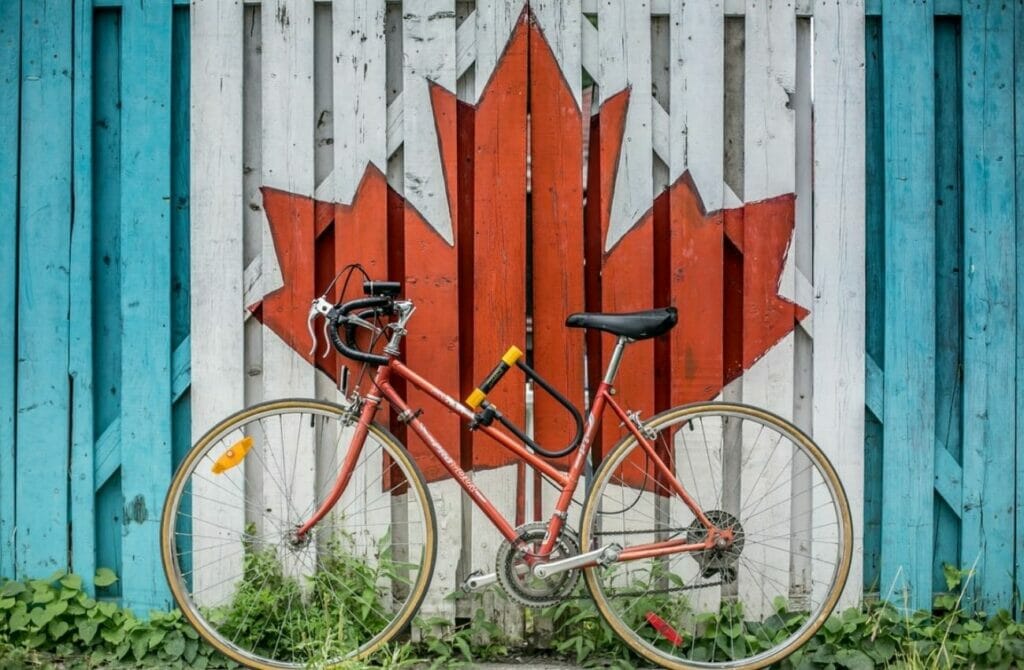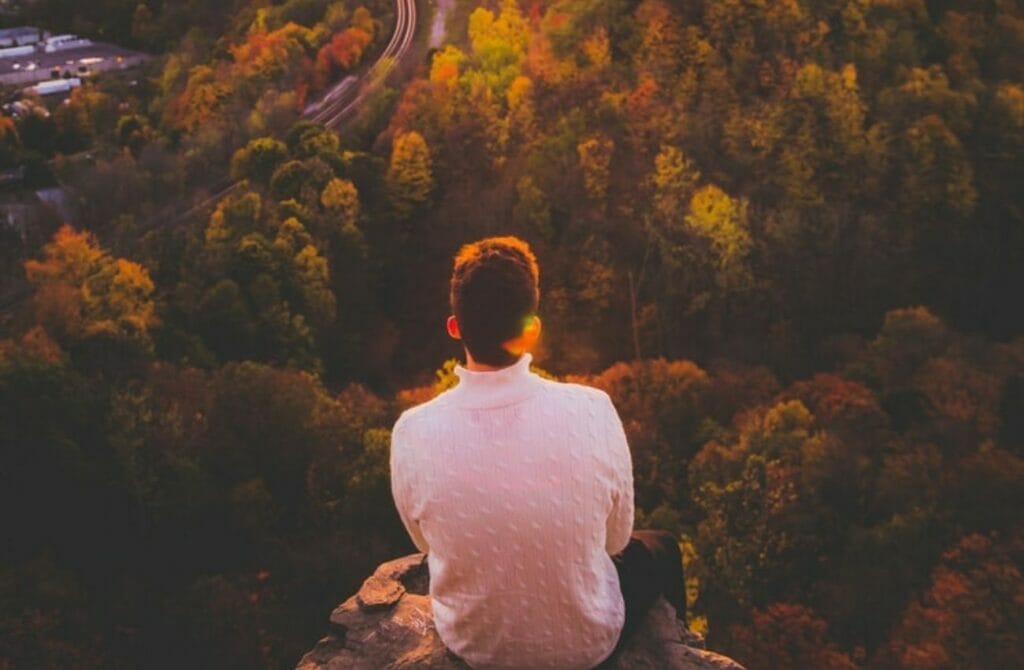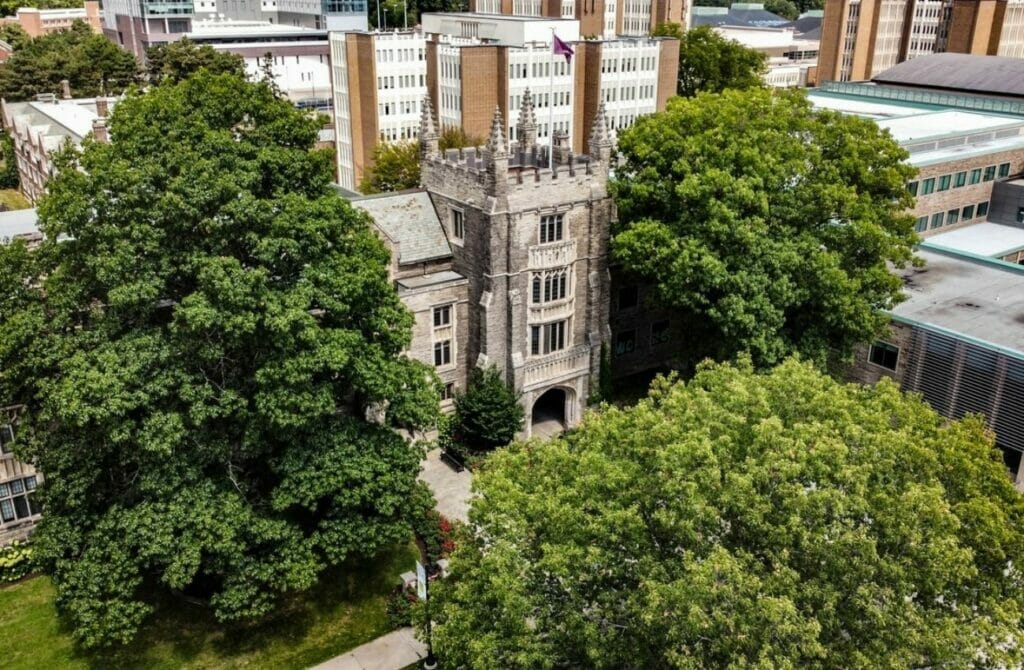 Highlights Of Moving To LGBTQ Hamilton
Hamilton comes with quiet residential neighborhoods, urban city life, waterfront locations, industrial activity, plenty of outdoor recreation, and more.
Locals are fiercely protective of their little slice of paradise nestled in between the Niagara escarpment and Lake Ontario and would probably rather it stay quiet. This might be why you do not hear of the hundreds of kilometers of natural walking and biking trails accessible from some of the busiest parts of the city (such a luxury!) or that Hamilton is the waterfall capital of the world with over 100 in the city limits.
When thinking about moving to Hamilton, there are plenty of things you should know about the city. Below are a few highlights.
Mother Nature and the Great Outdoors
Hamilton would probably not be the first city you think about when you're looking for a city surrounded by nature. However, it should be one of the first. Since Hamilton is located in between Lake Ontario and the Niagara escarpment, the city's residents have access to plenty of natural biking and walking trails, with plenty of them being accessible from different parts of the city.
The city has been named the Waterfall Capital of the World since it's home to more than 100 beautiful cascades that residents can access from their biking and walking trails. You don't have to go out of the city to see wildlife. Hamilton is also home to plenty of conversation and abundant lakes and rivers, affording you more opportunities to outdoor opportunities.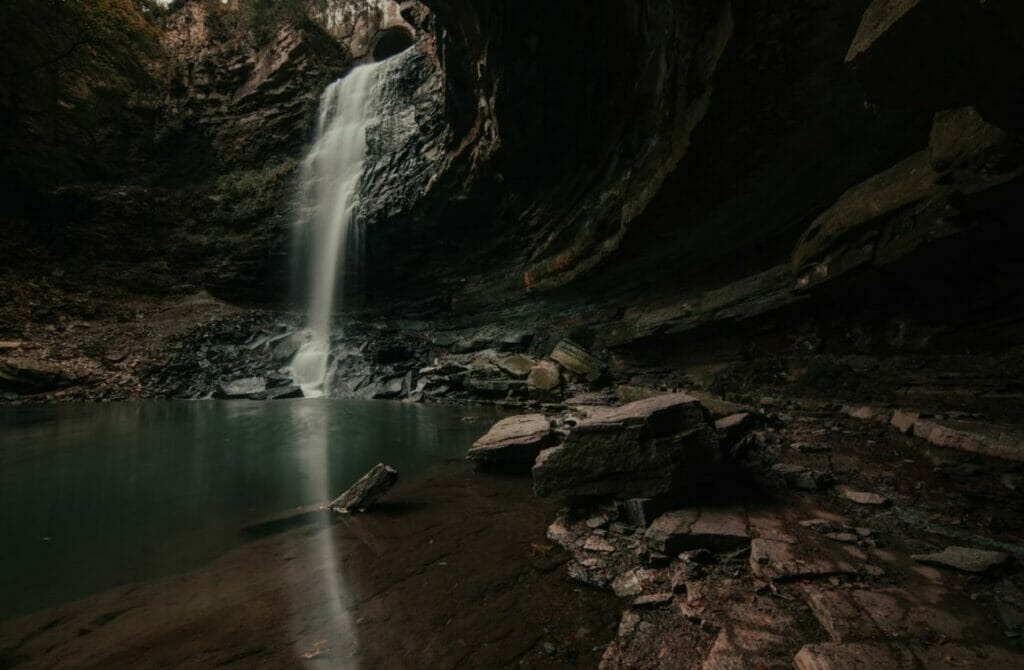 It's An Affordable City
Many people seeking to move from Toronto due to lack of affordability end up in Hamilton. Hamilton is only 40 minutes away from the hub of Toronto, and since it's accessible through private and public transport, the city has become an excellent option.
Many properties in the area go for between $300,000 and $400,000, and the median price for a detached home in the city is slightly over 500,000. Keep in mind that the average price of a condo in Toronto is the same as that of a detached home in Hamilton.
Shopping
Hamilton is home to Limeridge Mall, the largest mall in the city, so you will always have many different shopping options available to you. The power centers and malls are good places to find name brands.
However, you can still enjoy other shopping areas for unique shopping experiences. If shopping isn't really your cup of tea and you would rather sample some culinary treats, head over to the Hamilton Farmers Market or any neighborhood farmer's market that strikes your fancy.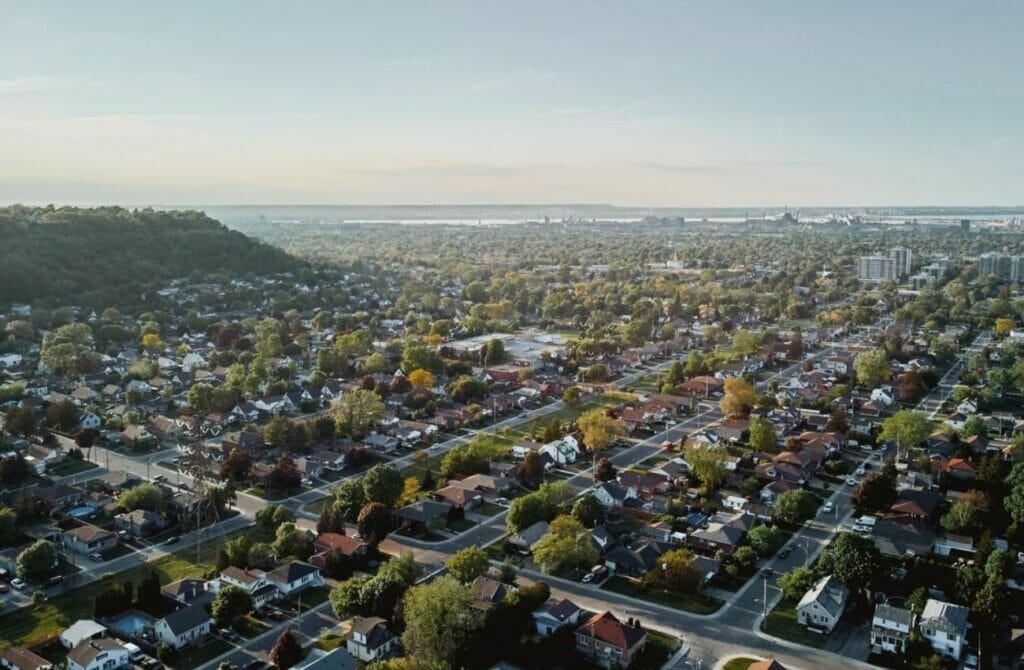 Does Hamilton Embrace the LGBTQ Community?
Hamilton has plenty to offer as a city. However, how friendly it is towards its LGBT community tells a lot about the health of the city itself. Unfortunately, while Hamilton is a friendly city, multiple reports conclude that it just isn't as LGBT-friendly as other major cities with top MEI scores.
One of the reports, compiled by the city's Social Planning Research Council (SPRC), was a result of combined information about trans and queer experiences while seeking public services such as education and healthcare and while dealing with charities and businesses. While the community has good intentions towards its queer community, it doesn't deliver expected results.
The report indicated that Hamilton has LGBTQ-friendly healthcare providers that do not have the right resources. In addition, educators are not bound by a comprehensive policy, while some organizations still rely on outdated work cultures and regulations/policies. Generally speaking; however, healthcare in the city is exemplary.
However, there aren't any guidelines to direct how one should deal with issues specific to the LGBT community such as conflicting cultural and/or religious expectations, and coming out. While same-sex activity in the country is legal, Pride Hamilton was in 2017 forced to change its venue since there was a second permit issued for the same venue and time to 'Soldiers of Odin.' This allowed the hate group to participate in the protest at the same location and time as Pride Hamilton.
Needless to say, this was a defining moment that made the LGBTQ community of Hamilton feel unsafe. To make matters worse, in 2018, there was an additional group (Evangelical Protestors) that tried to disrupt Hamilton Pride again. The protest failed after a counter-protest.
Another year later, in 2019, the 'Yellow Vests' joined the protest and were met with a counter-protest. Even though all this has been going on in Hamilton, it is worth it to note that the LGBTQ community in this city has not given up and continues to hold events to foster unity within the community and supports organizations and resources created for them.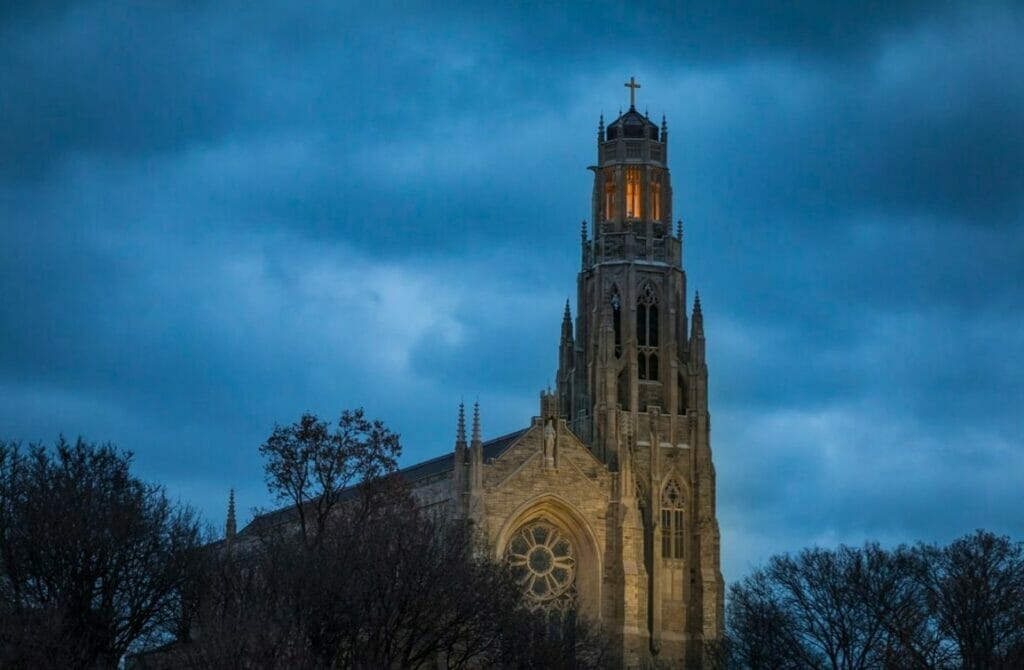 Is Hamilton An Expensive City To Move To?
The cost of living in Ontario has been rising steadily, especially in the GTA (Greater Toronto Area). If you want to enjoy peaceful and safe urban living, Hamilton is an excellent choice. The city is way cheaper than Toronto, with an overall cost of living that's 25% lower than that of Toronto. Don't expect to pay premium costs on housing in Hamilton.
If anything, assuming that your salary is comparable to that in Toronto, you can ensure to have more disposable income. Most of everything, such as housing, groceries, cinema tickets, and even clothing are much cheaper in Hamilton than in the GTA. Let's take a look at some costs that will greatly contribute to your cost of living in Hamilton.
Cost of housing: Housing will be your most considerable expense while living in Hamilton. Even though house prices have been going up in the city, you can still find a two-bedroom home near the downtown area for $400,000. If you'd rather rent than buy, one-bedroom apartments near the downtown area cost slightly over $1,000 per month. It's not unusual to find housing that costs less.
Markets: expect to pay less for groceries than in other major Canadian cities. The truth is that food generally isn't so affordable, yet it's the thing you will need most to live.
Transportation: Most of the people who live and work in the city have to drive. While gasoline prices aren't high, registration and insurance are. If you don't have a car, you can always use the public transport system for only $75 each month.
Utilities: Utilities are likely to cost you about $150, inclusive of internet services. However, it would be best if you kept in mind that the prices for utilities will vary depending on your living habits.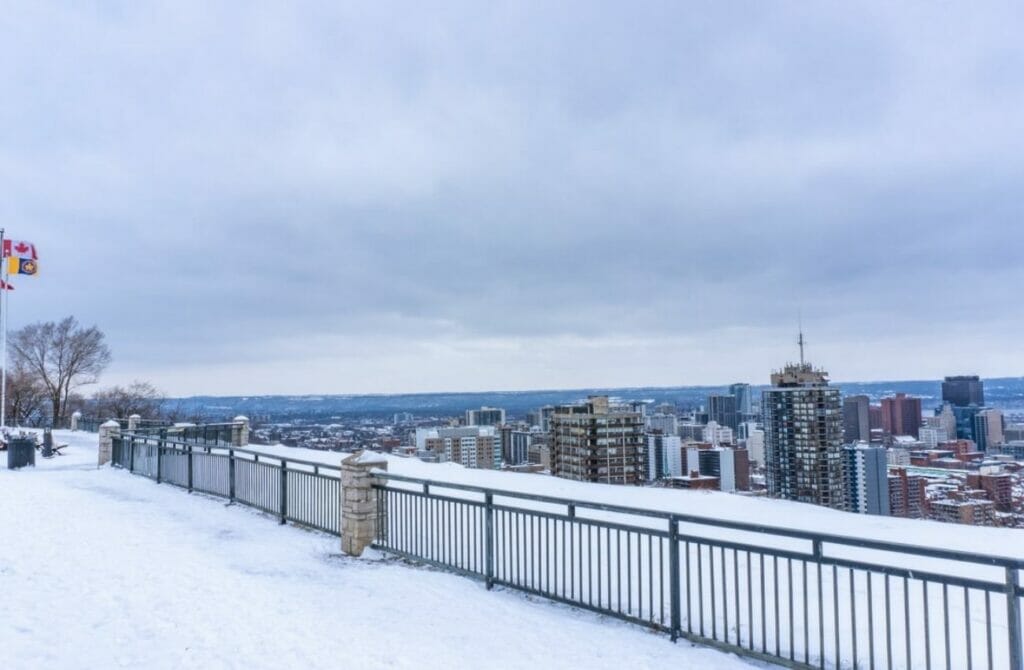 The Best Gay Neighborhoods In Hamilton
Not all queer individuals want to live in the re-emerging heart of Downtown Hamilton, so thankfully, there are lots of alternate communities for those who want a calmer, LGBT-friendly environment.
When relocating to LGBTQ Hamilton, you should be aware that a few areas are close to all the wonderfully queer happenings, allowing you to pull your moving truck up to your new house in a gay-friendly neighborhood or part of town.
If you're a lesbian, gay, bisexual, transgender, or otherwise queer person seeking a welcoming neighborhood with facilities you'll cherish, commence with these top gay and gay-friendly Hamilton neighborhoods to discover your perfect new home, each with its own distinct essence. Give yourself enough time to familiarize yourself with Hamilton's various personalities, and remember that this city offers something for everyone – LGBTQ or not!
Now let's take a look at the handful of fabulously gay areas in Hamilton are and talk about the Hamilton gayborhood where you might feel most at home! Or speak to a local LGBT real estate agent for a more detailed understanding of the best options today.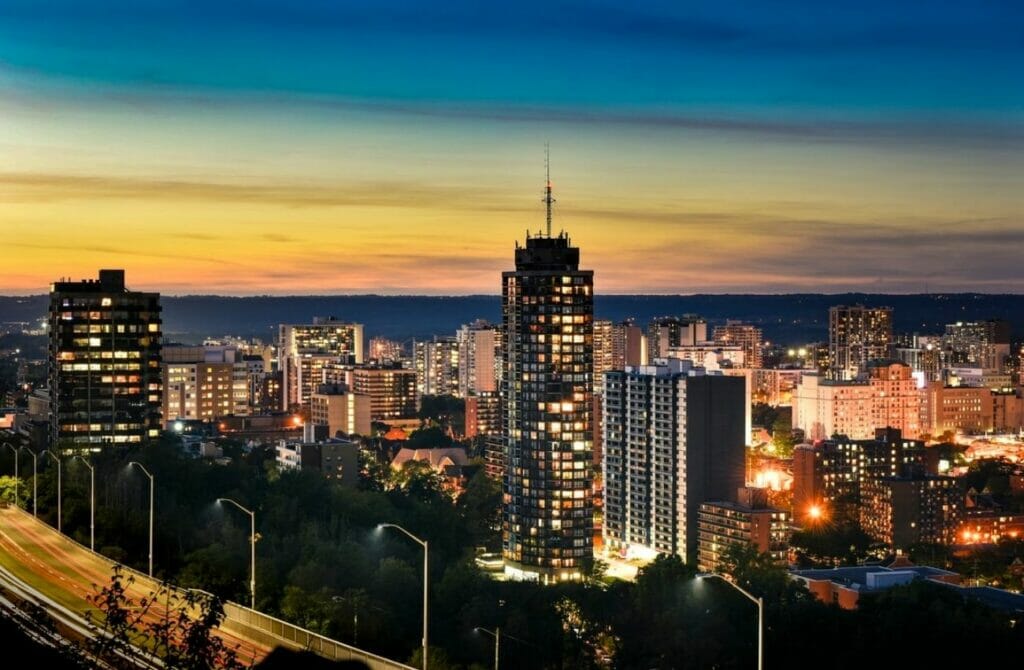 Durand/Kirkendall
Durand/Kirkendall has proved to be an LGBT magnet in the recent past. This could be due to the unique collection of homes that have been well-kept throughout the years. Houses in this area go for a reasonable price too, when compared to the prices in Toronto.
The neighborhood is a walking distance from downtown yet allows one to feel like they live far away from the noisy and busy city. This area is one of Hamilton's best neighborhoods, and homes here mostly sell for between $250,000- $500,000.
Stinson Neighborhood
Stinson neighborhood is also close to downtown Hamilton. The east is close to Gage Park and Ottawa Street North. Even though some areas can be a little rough around the edges, the area is generally friendly and endearing.
Some of the larger homes in this area can sell for less than $300,000. Stinson is very popular with the LGBTQ community, and people moving here always seem to be putting in time and investment into their homes to modernize them and make them look fresh.
Locke Street
Even though Locke Street is part of Durand, it can be viewed as a neighborhood of its own. The neighborhood is open, caring, and vibrant, with plenty of specialty of shops. Locke Street has the most antique shops in the entire city and is also one of the areas that gay/lesbian couples move to.
Many people refer to the neighborhood as Hamilton's gay village.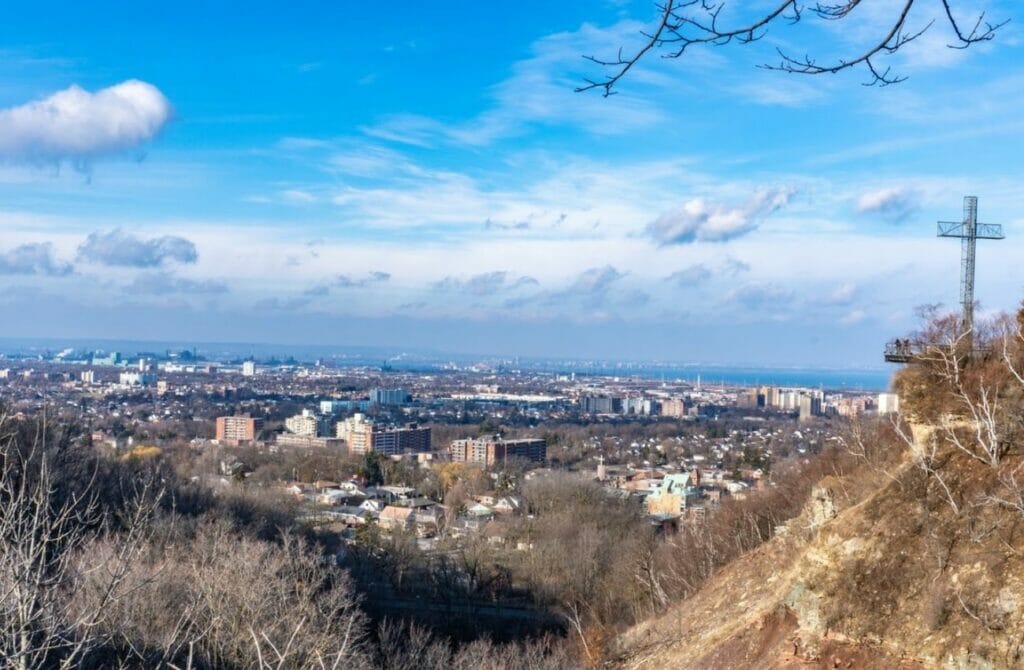 LGBTQ+ Community Organizations In Hamilton
To advance the LGBTQ agenda, the LGBTQ community frequently has to rely on donor organizations or non-profits, and the LGBT community in Hamilton is lucky to have plenty of resources and organizations dedicated to fostering community, providing support, and offering different services.
Wherever you reside, it's critical that you assist such groups in various capacities so that they can serve people in need – in your community and beyond.
Check out some community organizations below if you're looking for LGBTQ groups in Hamilton to join, make new friends, or volunteer for a cause you care about:
Five/Fourteen is the only Hamilton foster agency that solely provides services to LGBTQ2S individuals, youth in foster care, and gender-independent children. The organization provides family homes with foster care services and provides support for community integration towards LGBTQ2S youth in foster care.
Five/Fourteen strives to chart a clear pathway for their clients so they can move from foster care and become fully independent with useful life skills and a community that supports them. The organization connects foster caregivers in the areas of Hamilton, Toronto, London, Windsor, Kingston, and Ottawa.
Mohawk Pride is an organization run by students for the LGBTQ+ community and their allies. The group is run at Mohawk College and promotes LGBTQ+ rights within the college community, while also offers a positive and safe space for LGBTQ+ students and their allies.
The group seeks to increase the awareness and visibility of LGBTQ+ students and the issues they face on the campus. They do this by ensuring they're visible on campus, hosting awareness events, and by supporting LGBTQ+ events hosted by locals.
Pride Hamilton is a grassroots organization run by volunteer LGBTQ+ community members that live and work in Hamilton, allies that come together to bring the LGBTQ community and the rest of Hamilton and nearby areas together, as well as representatives of organizations that serve the LGBTQ+ community in the area.
Pride Hamilton's mission is to honor the diversity and history of the community as well as provide support to groups, individuals, and organizations that offer services and spaces to the LGBTQ community in Hamilton.
Spectrum is a youth-run, funded, and focused community-building program that facilitates skill-sharing for trans and queer youth in the city. The organization seeks to foster a community among trans and queer youth ages 17-29. The group does this by offering Active and Social sessions each month as well as skill-sharing programs.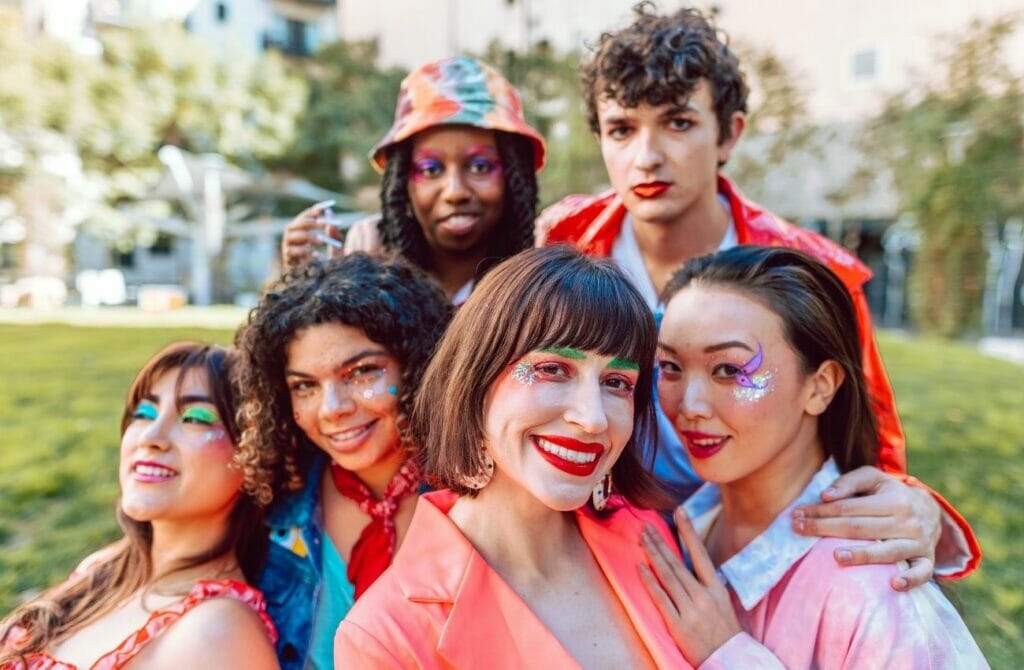 Regular LGBT Events in Hamilton
Even though the LGBTQ community in Hamilton, Ontario, has experienced some difficult times, they still find a way to enjoy some LGBT events within the city.
Here are some you can enjoy too when you move to LGBT Hamilton and are looking to make new friends, network, and celebrate Pride.
Pride Hamilton is the city's annual LGBTQ Pride event. The event hasn't hosted a parade in the recent past but includes a whole week of events catered to the LGBTQ+ community and ends with a community festival held in Gage Park. Pr de Hamilton was founded in 1991 by the Gay and Lesbian Alliance of Hamilton (GALA).
Hamilton Queer Festival is an LGTQ+ film festival. The festival happens during the same weekend as Hamilton Pride and is held at the Staircase Theatre, which is the city's arts incubator.
If you're looking to find a community in a low-pressure environment, Hamilton Queer Hangs is a great choice for you. Hamilton Queer Hangs is a monthly meetup hosted by Addison Brash. Addison is a non-binary lesbian and notes that the event has seen an upsurge of participants that have been learning and recognizing their gender expression and sexuality.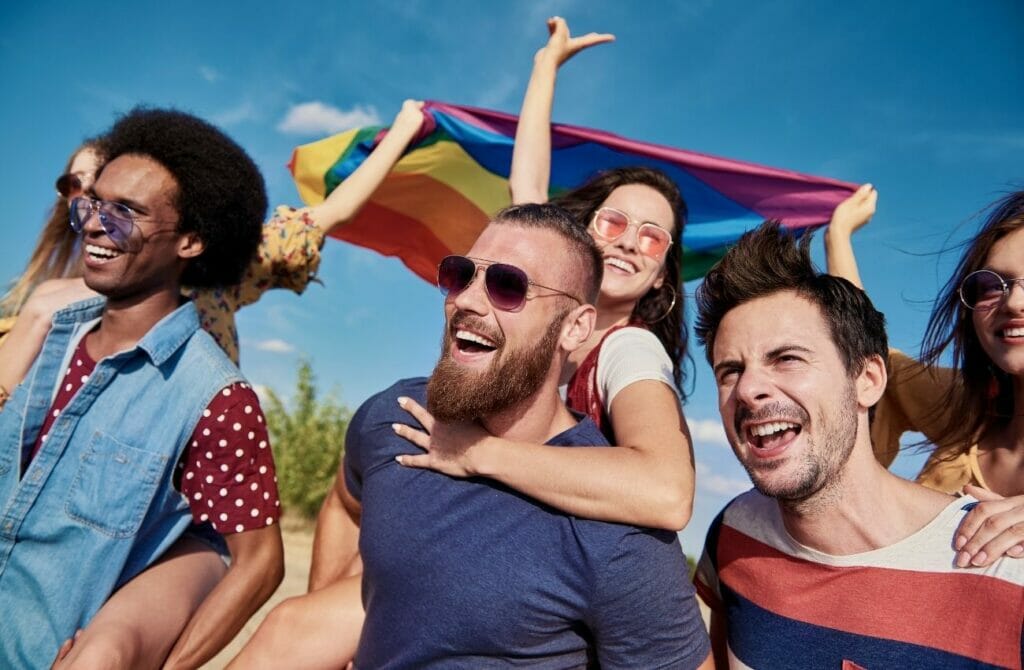 LGBT Owned Businesses in Hamilton
After moving to LGBT Hamilton, it's only natural to want to support queer businesses. One strategy to make a safer and more inclusive society is to establish a secure environment where individuals can rest, buy, eat, and socialize without fear – and this is precisely what LGBT businesses should seek to do.
Wherever you are, it is critical to support these endeavors to maintain the continuity and prosperity of the queer community. After all, there's nothing that says unity more than a community that comes out to support each other's businesses and establishments. Wi h this in mind, here are just a few LGBTQ businesses in Hamilton worth checking out.
Common People
Common People is a general online store in Hamilton that provides gifts and uniquely curated goods from a variety of artisans.
Glad Day Bookshop is Canada's first queer-focused bookstore and is also the oldest queer bookstore in the world. The bookshop has been serving the country's LGBTQ community since 197- and offers a wide collection of LGBTQ2S+ literature.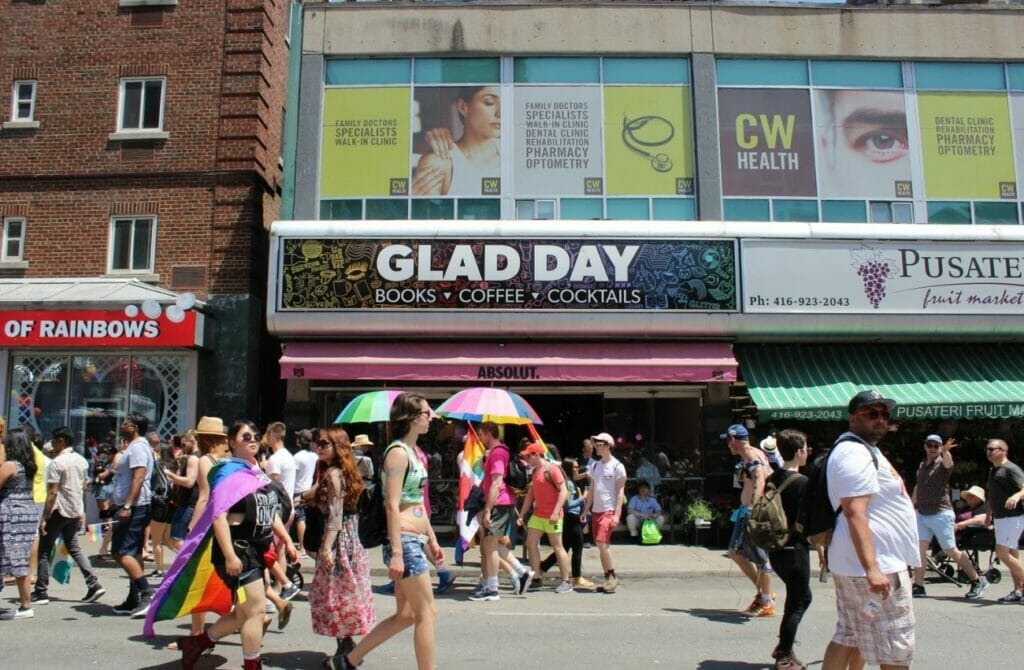 Final Thoughts On Moving To LGBTQ Hamilton
If you're considering moving to Hamilton, you can be sure that you will enjoy living here. The city is a great place to live, play, and work, and you will always have plenty to do and see here. There is a friendly and welcoming LGBTQ+ community in Hamilton to interact with, and you will fit right in!
Whether you're relocating for employment, recreation, or family reasons, LGBTQ Hamilton will provide you with a supportive atmosphere. There's a lot to see and do, as well as some fantastic communities to connect with.
Keep in mind that life is what you make it, and we hope you find the freedom and comfort you seek with whatever gay Hamilton neighborhood you pick to begin your new life in.
The best way to learn about LGBT Hamilton is to immerse oneself in the scene by living in a queer-friendly neighborhood, frequenting local LGBT businesses and events, and participating in queer community groups and sports teams.
If you do this, we guarantee that your transition to LGBT Hamilton will be more joyful, and you'll rapidly meet like-minded people to join your chosen family.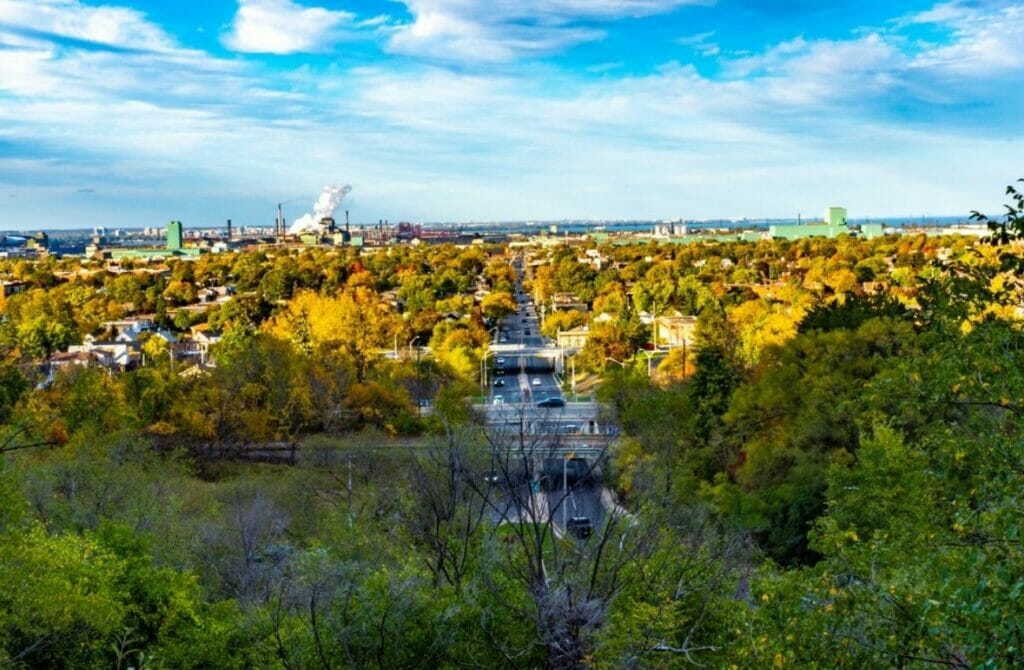 Finding Gay Realtors In Hamilton Ontario
When looking for the ideal realtor, why would you consider someone's sexuality? This may seem strange at first, but there are several reasons why contacting a gay realtor in Hamilton is a great way to find your dream house.
After all, when it relates to one of life's most important transactions, it's not unreasonable to expect fair, equal, and honest representation from someone who understands the queer community's particular needs and wishes. Furthermore, unfortunately, many people (up to a third of Americans) continue to believe that our community does not deserve protection and dignity in housing, adoption, employment, and other areas of life.
So it's no surprise that LGBT people who use mainstream realtors often describe feelings of discomfort, unnecessary trouble, unenthusiastic representation, or even antagonism or outright contempt. Everyone deserves a pleasant, stress-free home buying or selling experience while being adequately represented, and this is why we feel you should hire a gay realtor to assist you in finding your future home.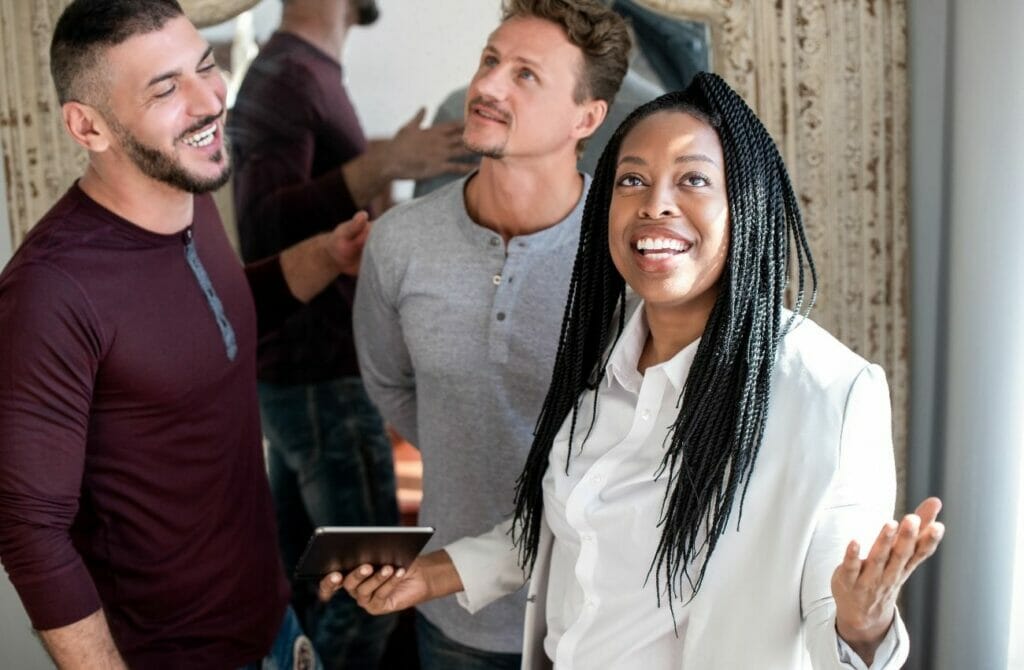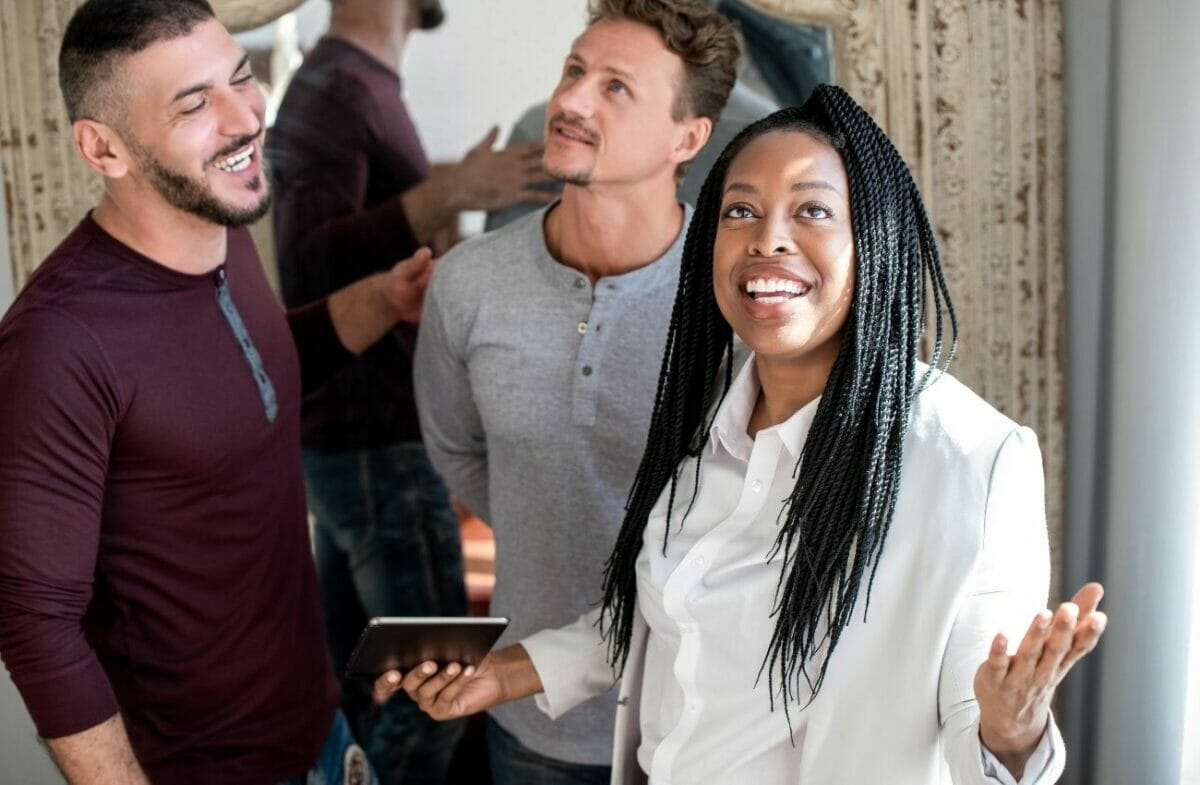 LGBTQ realtors are more likely to be familiar with the diverse communities in their area and know which ones may be best suited to you when looking for a home. That's not to say a heterosexual realtor isn't capable, but they've probably never had to address many of the issues LGBT people face. Rather than just being concerned with how bustling, fashionable, or up-and-coming a neighborhood is (or what it may appear like), gay realtors conduct extensive research into the neighborhoods in which they sell homes to ensure that clients are safe.
It used to be difficult to locate professional LGBT-friendly real estate agents in Hamilton, and it was virtually impossible to find one if you were relocating here from out of state and didn't have access to a local referral. You no longer have to search for a realtor without knowing whether or not they are accepting of others because you can use a list of gay, lesbian, and gay-friendly agents in Hamilton to do all of your homework for you.
Simply go to the page, and you'll be presented with a free list of gay, lesbian, and gay-friendly agents who can help you with your relocation as well as other useful information like LGBT+friendly schools, shopping, storage firms, tradesmen, and more. Read the biographies of LGBT real estate agents, then choose the one who is right for you. It's critical that you find someone who will be by your side and support you and your family during one of life's most exciting occasions.
Even better, there is no hidden motive, cost, or obligation whatsoever!