If you're reading this, you are probably thinking of moving to LGBT Denver. Famed for its mountains, craft beer, legal marijuana, and hunky bearded men, Denver is also a magnet for queer individuals all over the (conservative) 'Wild West' who frequently flock here to experiment with gay life for the first time.
Add to this a fit, active, educated – and very accepting – population, and you can see why Denver is frequently named amongst the most gay-friendly cities in the US.
Mile High City is with no doubt one of the country's most beautiful cities and is the perfect place to call home.
And did we mention a tight-knit queer community?
Yes, just like in Dallas, Boston, Austin, and other fabulously gay US cities, there is also an energetic LGBT scene here (if you know where to look), and this is something a gay realtor in Denver can help you navigate as you find your new perfect home here.
While the gorgeous Rocky Mountains are a large drawcard, would be LGBT residents of Denver will also find a diverse selection of gay bars, clubs, and bathhouses – not to mention plenty of arts, culture, and growing culinary scene. With a very active and visible LGBT community – this progress, liberal haven in the heart of Colorado is where cowboys, politicians, gays, hipsters, artists, and micro-brewers all live, work, and play in harmony.
If you ask anyone in Denver about which gay neighborhood is best to move in, they will tell you, "Gay neighborhood? No need honey—this whole city is gay-friendly", which is pretty true-to-life from our experience (though if being close to the gay nightlife is a priority you really should try to live near the downtown or Colfax Ave).
Think of this article as a queer Denver relocation guide that will help you understand what you're getting yourself into when moving to this beautiful city. If you need a more night-life and travel-focused guide detailing all the LGBT clubs, parties, and more, check out our Gay Denver Guide!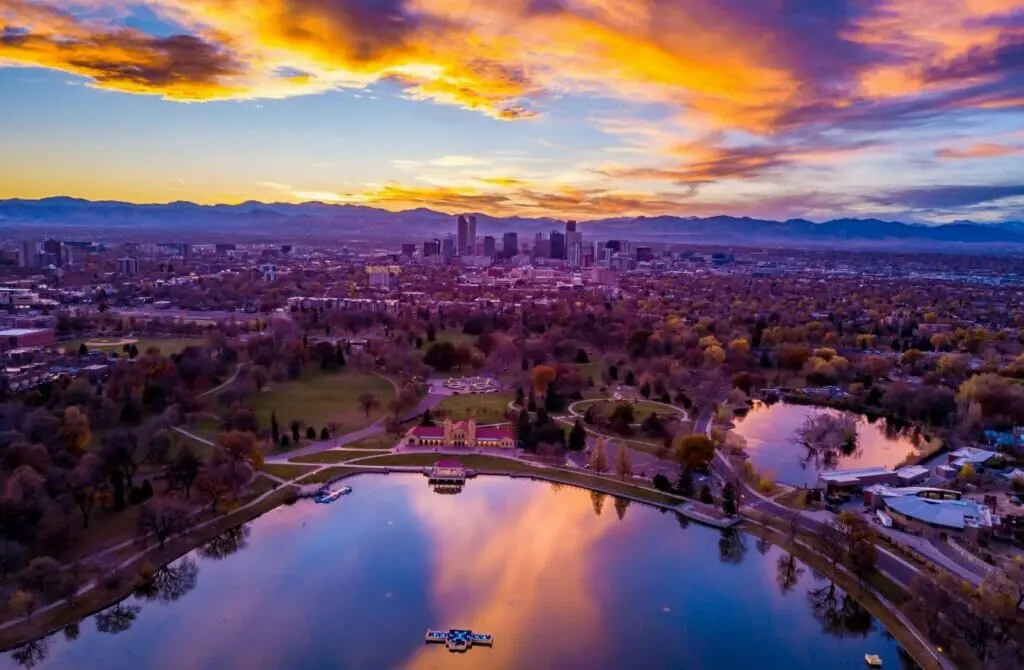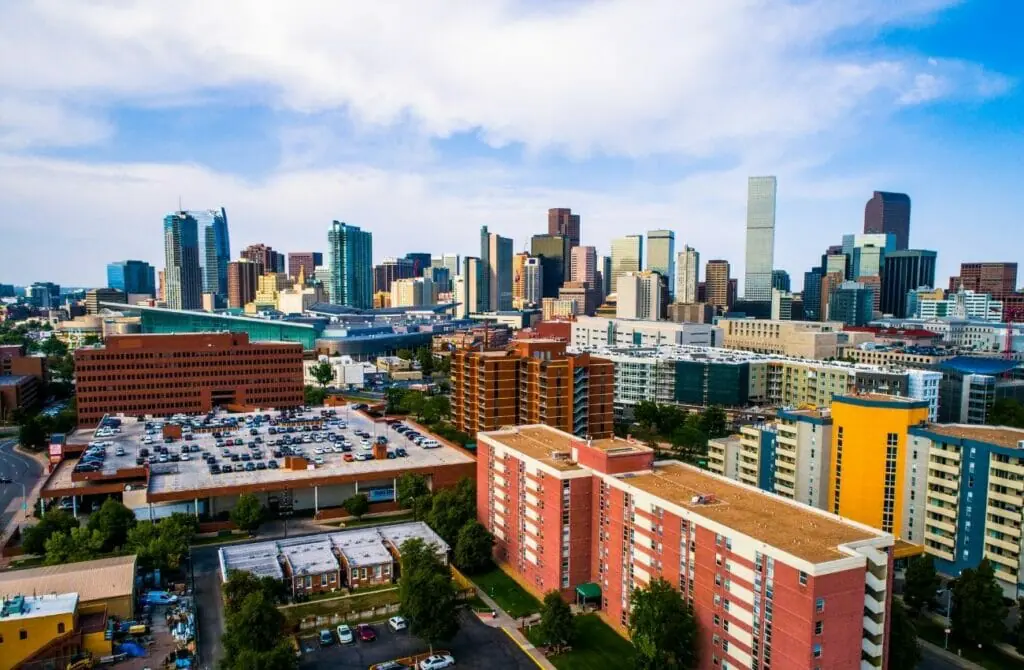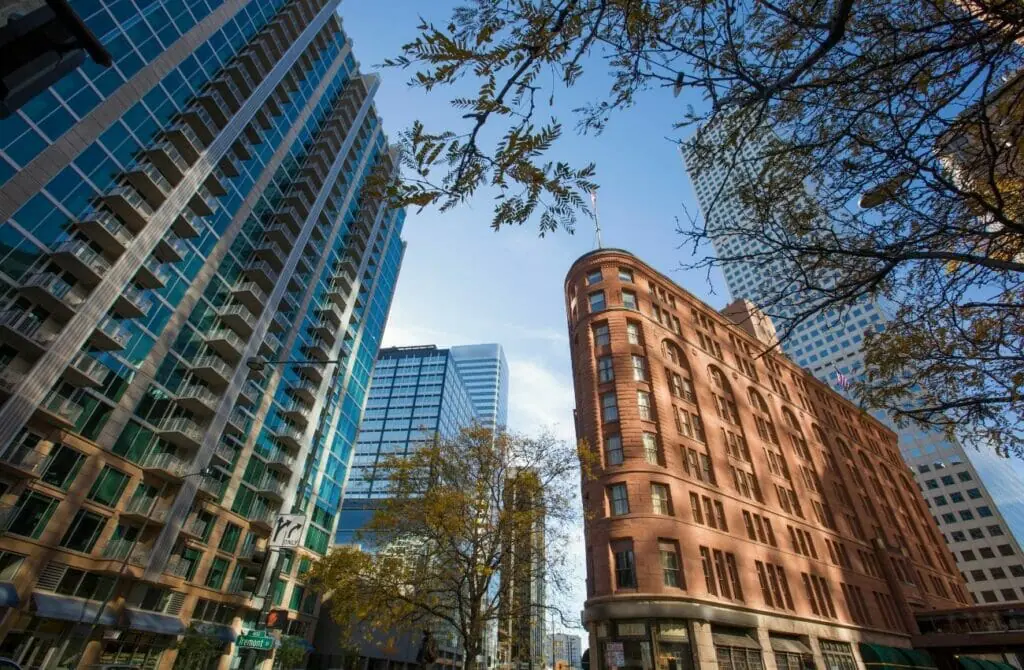 Highlights Of Moving To LGBTQ Denver
There's no reason why you shouldn't move to the capital of Colorado. What we have are reasons why you should pack your bags right away. Check out some highlights of moving to this beautiful city.
Cannabis Is Legal Here
The cannabis industry is booming in Denver. After the plant was legalized statewide in 2012, there was a surge in commerce. There are many dispensaries in the city, and you can identify them through green grosses. Don't know how to buy cannabis products? Budtenders here are always ready to walk you through the process and will tell you all about your chosen strain, its dosage, and the kind of high you should expect. Just make sure the cannabis you carry in your car is sealed.
Thriving Restaurant Scene
The restaurant scene in Denver is to die for. The city has every type of food you could think of. From BBQ, Vietnamese, Asian, and Ethiopian food, there's something here for every foodie. If you're a meat lover, you will die from the vast number of steakhouses, so prepare to get your mind blown.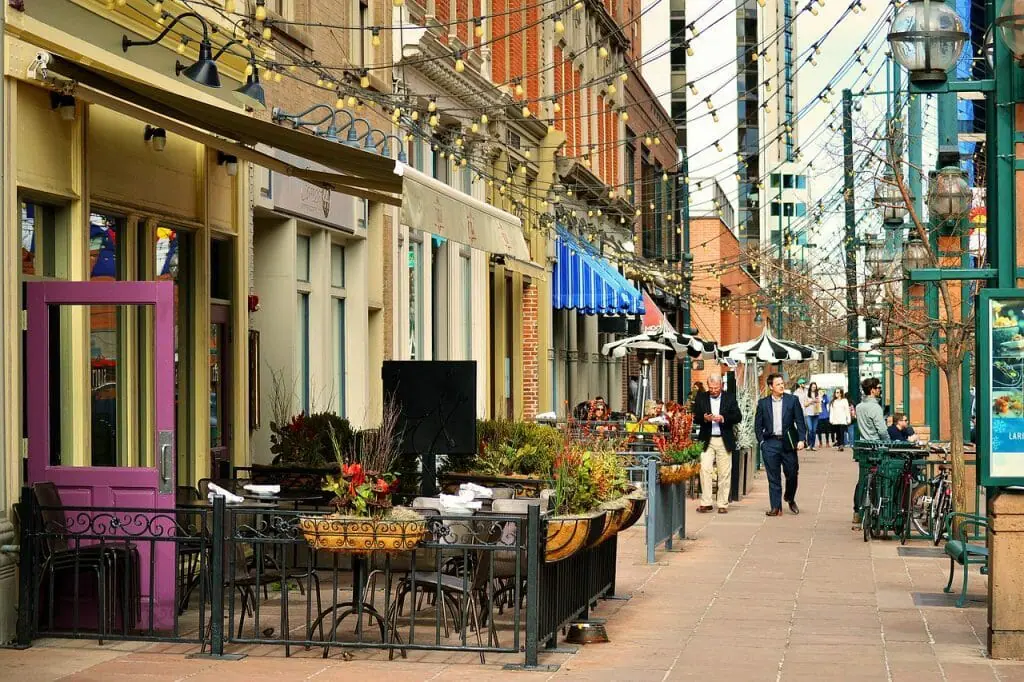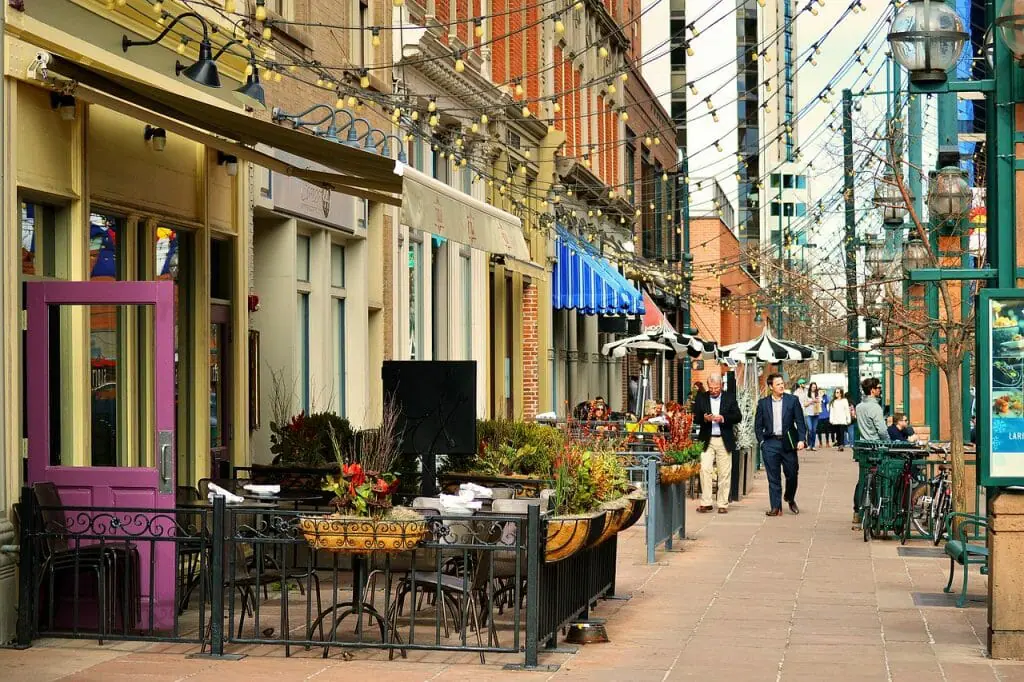 Outdoor Recreation
With a beautiful city comes plenty of endless outdoor recreation. The slopes are ready for snow bunnies during the winter, and the same mountains are excellent for hiking in the summer. Whether it's hot springs, white water rafting, zip lines, or hiking, we can assure you that there's no chance of getting bored in this city.
300 Days Of Sunshine
we can assure you that the weather in Denver is pretty much sunny through most of the year. Snowy winters get an average of 50 inches of snow. The best thing to do while moving here is to make sure you've got some chapstick, sunscreen, and long sleeves. Don't forget to hydrate!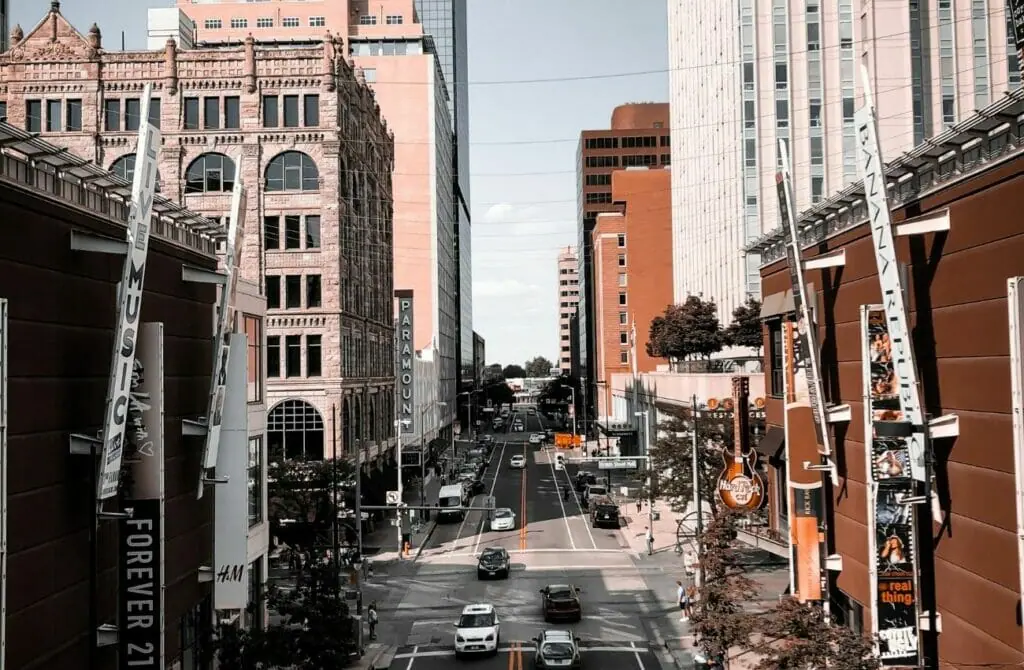 Does Denver Embrace The LGBTQ Community?
Denver has always been a cultural melting pot. In the beginning, were the American Indians in the high plains who the prospectors followed in 1858. In the 1980s, the city was known as the gay hub of the west, and today, it's a welcoming city full of a variety of cultures and people from all over the country and the world.
Different indicators such as the Human Rights Campaign Municipality Index and the U.S. Census Bureau both indicate that the city is one of the best, if not the best, for the LGBTQ community in the west.
The city's PrideFest is the largest one in the region and attracts more than 400,000 participants each year. However, Denver doesn't show its friendliness to the LGBTQ community only during Pride Month. The city protects its LGBTQ residents with legislative representation. Denver is home to the first openly gay elected governor in the U.S. The governor, Jared Polis, signed HB19-1129 and HB19-1039 into law in 2019.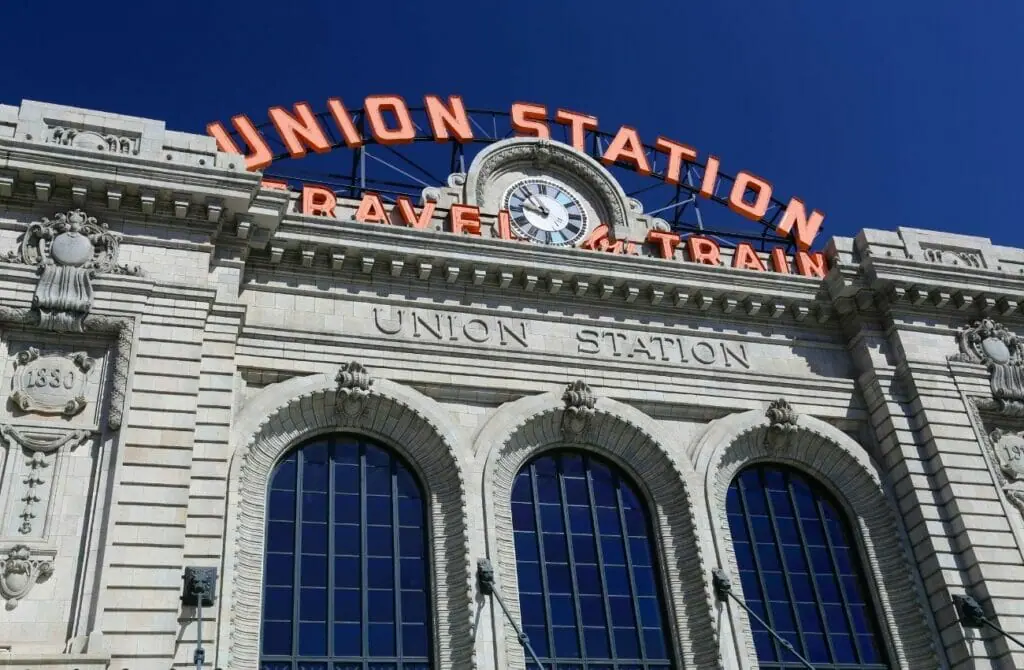 The first bill bans conversion therapy on minors. The second one makes it easy for state residents to update their gender information on birth certificates to include non-binary. And this isn't all. Denver scored a perfect 100 on its Municipality Equality Index for 2019.
The greater Denver metro area is home to many same-sex couples, and the city is among the top 10 cities with the most significant percentage of same-sex couples. Denver appreciates the contributions made by the LGBTQ businesses community. The Colorado LGBTQ Chamber of Commerce notes that Certified LGBTQ-owned businesses bring around $2.5 million in revenues each year, thrice the amount other small businesses bring in.
Denver rates exceptionally when it comes to LGBTQ inclusivity and equality. It is top ten when it comes to Pride events, top ten in the number of same-sex couple households in the city, a Municipality Equality Index of 100, and $2.5 million in annual revenue from LGBTQ businesses. The icing on the cake is the openly gay governor that has shown interest in protecting the LGBTQ community by signing bills to protect transgender youth.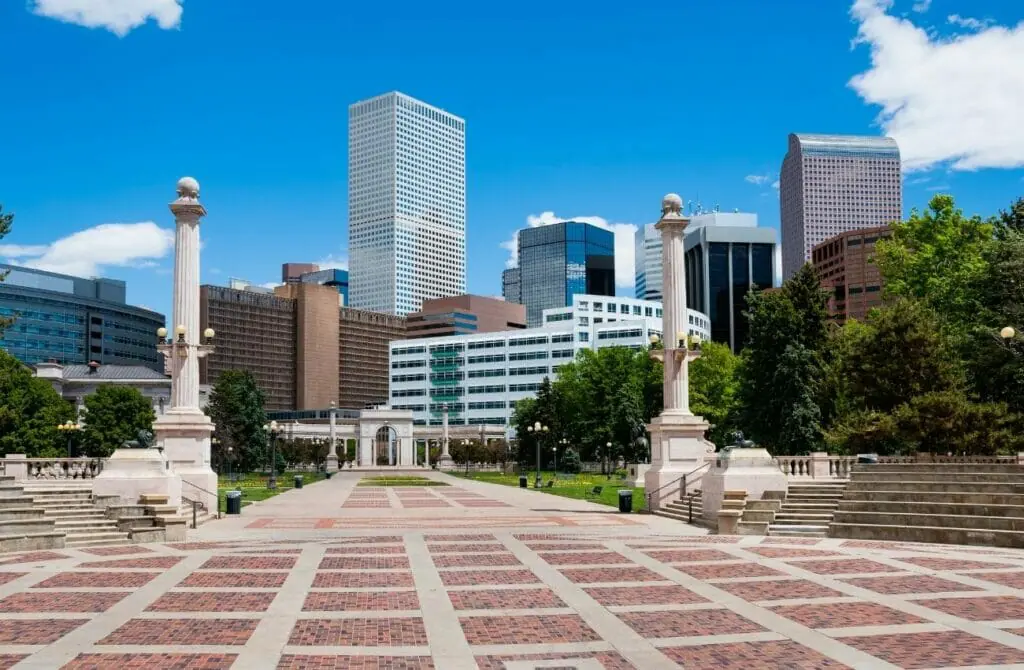 Is Denver An Expensive City To Move To?
Denver's cost of living is 13.4% higher than the U.S average. This will seem like an excellent bargain if you're coming from the coast. Let's look at some essential costs you will incur while living here.
Housing: housing costs in Denver have been going up for the past decade. You should expect to pay 38.5% more for housing in the city than the country's average. However, it's also possible to get more affordable housing. The average rent for a one-bedroom apartment in the city is a little more than $2,000.
Food: one of the best things about food costs is that food is relatively affordable. Fine dining experiences are available, but if you're more about exploring outdoor food stands and eating in the sunshine, you'll get more for cheaper. Groceries in Denver are 5% less than the national average.
Utility costs: utilities in Denver are 20.2% cheaper than the U.S average.
Transportation: transport costs such as gas prices are 13.1% higher than the national average. You should expect to spend a little more on car maintenance since you have to get all-weather tires.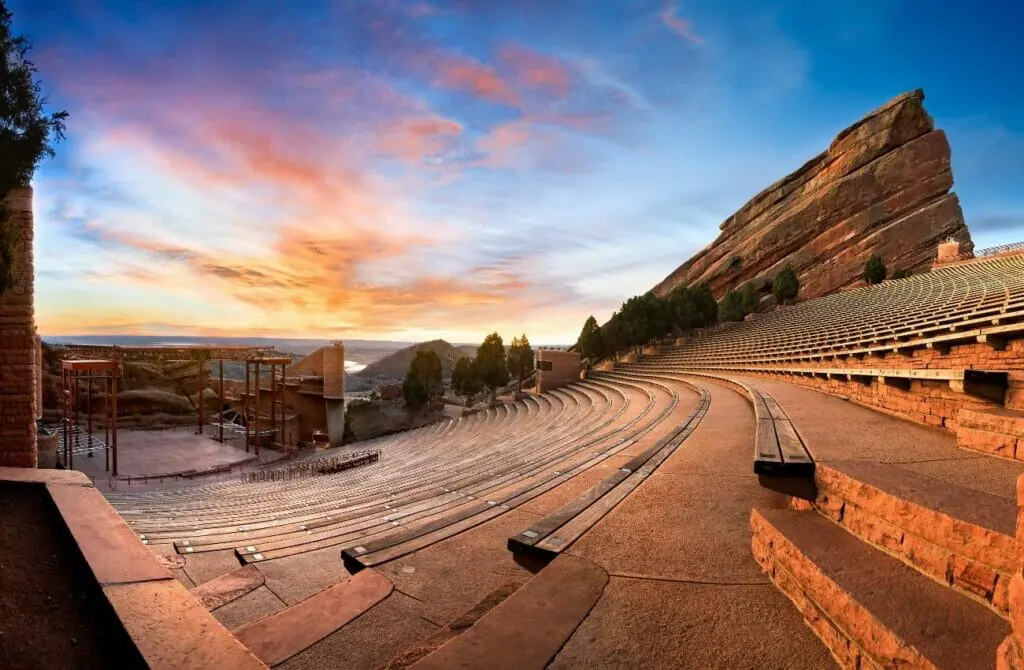 The Best Gay Neighborhoods In Denver
Not all LGBT individuals want to live in the frenzy of Downtown Denver and it's central business district, so thankfully, there are lots of alternate areas to live for those who are seeking a calmer-yet-still-LGBT-friendly environment.
When relocating to LGBTQ Denver, keep in mind that some neighborhoods are closer to all of the exciting queer events and happenings than others. Knowing them in advance will ensure that you arrive at your new home in the most suited gay-friendly area of town.
Start with these top gay and LGBT-friendly Denver communities to find your fabulously perfect new home, each with its own individual personality, welcoming community, and amenities you'll adore. Allow ample time to become acquainted with Denver's diverse personalities, and keep in mind that this city has plenty to offer everyone – LGBTQ or not!
Now let's take a look at where the handful of marvelous gay areas in Denver are and talk about the Denver gayborhood where you might feel most at home! Or speak to a local LGBT real estate agent for a more detailed understanding of the best options today.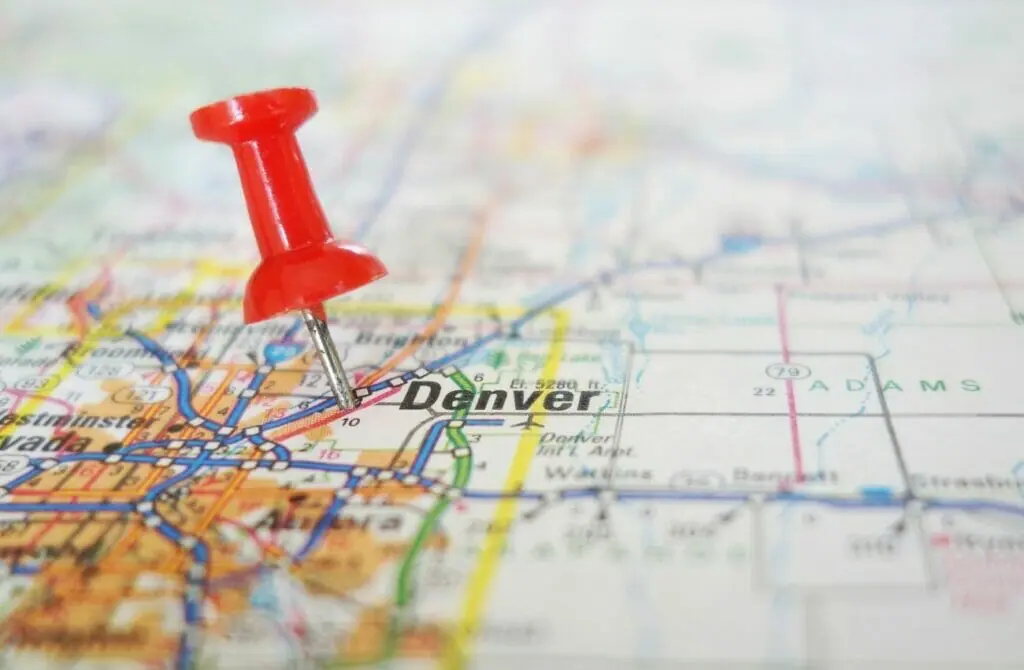 Cheesman Park
Cheesman Park is the city's first gay neighborhood. Here, you will find many single-family homes, mid-rise, and high-rise condos. Cheesman Park is 80 acres and is famous for hosting the gay Pride parade, while the surrounding neighborhood consists of a welcoming LGBTQ community with various resources.
Cheesman Park is a tranquil neighborhood featuring a dramatic pavilion, expansive lawns, and shady trails. The area is also home to cozy coffeehouses, the Denver Botanic Gardens, and craft cocktail bars. Cheesman Park is one of the city's most popular meeting spots, thanks to views of the Rocky Mountains. The rolling hills are perfect for walking, running, and biking.
During the summertime, you are likely to find families having a picnic, flying kites, or participating in different sports. The park is well-landscaped with native trees and plants. Surprisingly, the area was built at the site of a cemetery and was repurposed by Denver City in 1890. The Cheesman Park area features various historic homes with different architectural styles.
These include Colonial, Greek, and Spanish Revival townhouses. There are also stately Victorian mansions in this neighborhood. There are also several condominium buildings and high-rises with beautiful views of the Rocky Mountains and Downtown Denver. The median price of homes in this area is $350,000 OR $401 per sq. ft.
The Highlands
The Highlands is an exceptional gay-friendly neighborhood west of downtown. This district has plenty of eating and shopping opportunities. Here, you will see brick bungalows amongst businesses to give way to a beautiful, diverse neighborhood a stone's throw from Sloan's Lake Park.
The Highlands, also known as Highland, is a great place to call home. The district has a suburb/residential feel but still has vibrant dining and nightlife all over. The Highlands is known as North Denver and residents who have been here for a very long time still refer to this by the name. Small parts of the Highlands area include LoHi (Lower Highland), which is the southern part of Platte St, at the border of South Platte River and Lower Downtown. This area also includes Berkeley and Sunnyside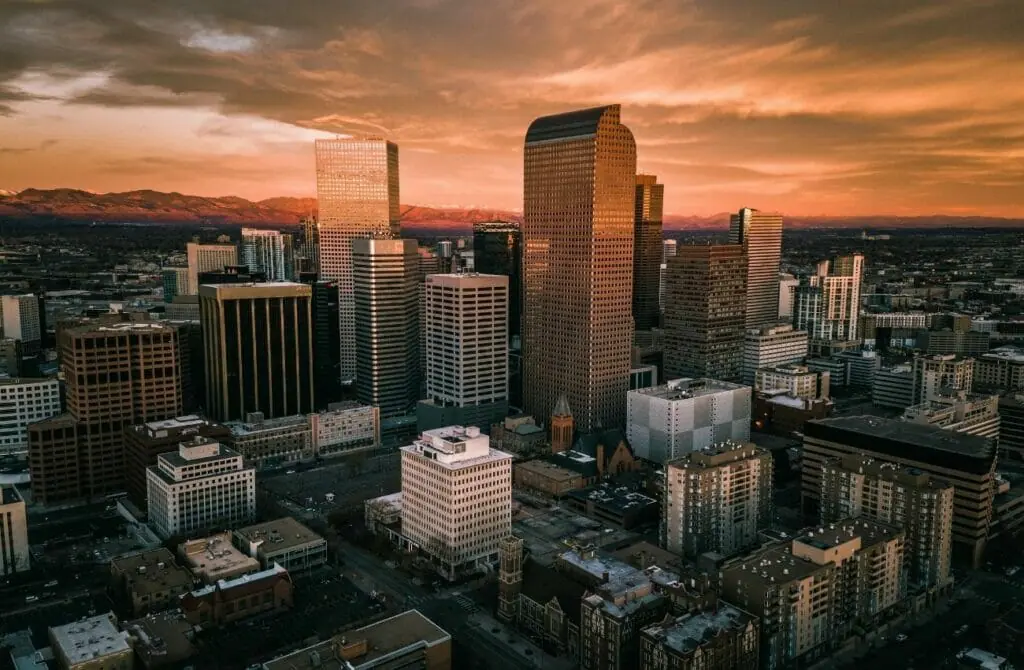 Stapleton/Central Park
Central Park, previously known as Stapleton, is one of the suburban areas of Denver. The houses here are large, with plenty of outdoor space, and you will enjoy the suburban-style living here. There are also lots of restaurants, and shopping, while the Stanley Marketplace is only a few minutes away.
Centra Park neighborhood is a peaceful area away from the hustle of downtown and is a haven for cyclists, joggers, and rollerbladers. The hiking and biking paths in this area connect to the Rocky Mountain Arsenal National Wildlife Refuge. If you're taking a walk in this area, expect to see bison wandering around the wilderness or golden eagles flying in the sky.
Central Park is ideal for outdoor lovers with community gardens and pools. The schools here are well-rated, homes have lots of space, and there's lots of room for green spaces and parks.
Capitol Hill
Capitol Hill neighborhood in downtown Denver is the LGBT paradise of the city. The neighborhood features plenty of residential areas as well as clubs and bars. Here, you will find old mansions, while the general area has a bohemian vibe to it. Locals and first-timers love this neighborhood, and it's not a surprise that it's the state's most populated neighborhood. There are plenty of people here to meet and restaurants to enjoy, and this eclectic mix will keep both your days and your nights interesting.
Commonly known as Cap Hill, the area is one of the city's oldest neighborhoods, and plenty of the old Victorian mansions have been converted into townhomes, condos, and apartments. The streets here are green, walkable and the neighborhood is highly livable. The median price of homes in this area is $301,000 or an average of $370 per sq. ft.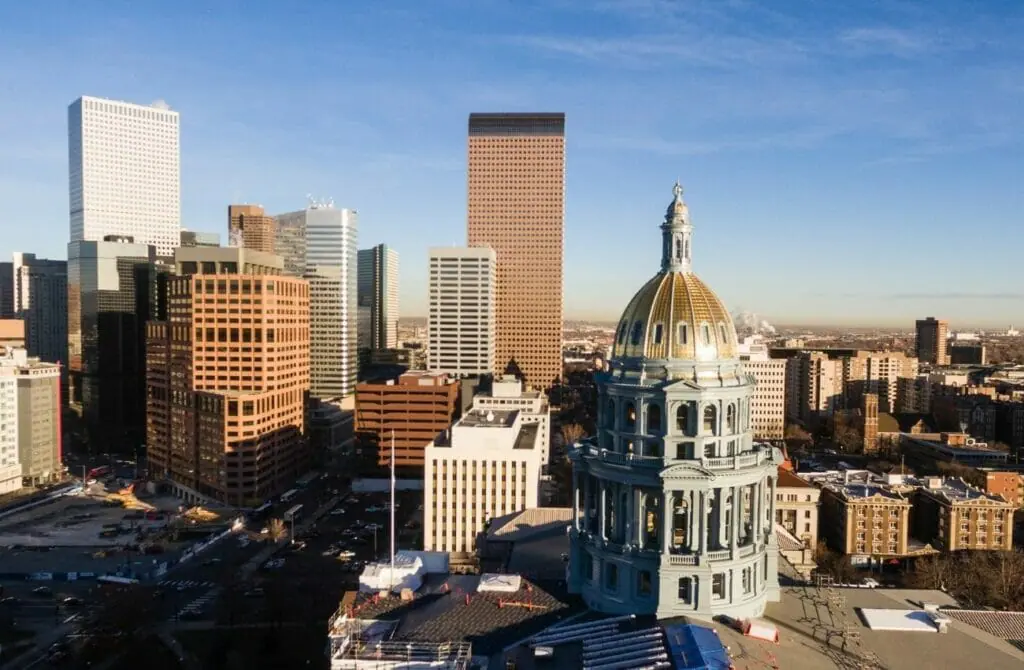 Annual LGBT Events In Denver
After moving to a new city, you will likely want to create new connections, meet new people, and network. Thankfully, LGBT Denver plays hosts to a variety of annual events for lesbians, transgender persons, gays, and anyone else who wants to have a good time.
While there are many queer events in the city, the ones listed here are the largest and greatest and are all worth marking in your calendar as you won't want to miss them.
The biggest event on the Gay Denver calendar. This week-long party celebrates the role of the LGBT community in making Denver what it is today, and is entirely worth planning a trip around. Held annually in June, the highlights are the massive street festival, a vibrant parade, and all the club parties – but there are plenty of other more cultural events too! Our favorites are the Dog in Drag show! Today it is mostly about celebrating everything queer and fabulous. Of course, still much needs to be done to achieve total equality, and there is a strong focus on the political roots of Denver Pride.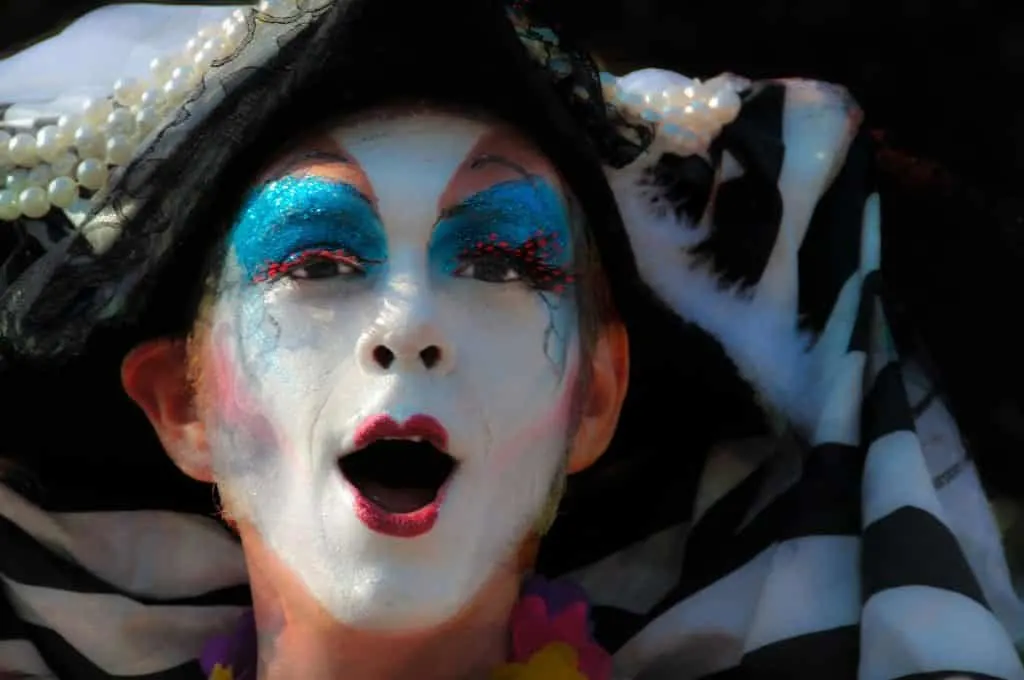 Missed Denver Pride? Then why not get in your car and head out to Colorado Springs in July for another fun and fabulous day in the sun! Or if you're in Denver long-term, why not go to both…
An annual event held in August where gays and straights come together to raise money for an AIDS cure. Sadly, this cause has suffered severe apathy in recent years as people think it has been cured and put other causes on the front burner, but make no mistake: there is no cure for AIDs yet.
Rocky Mountain Regional Gay Rodeo
This is not our first gay rodeo, these fabulous queer events can be found all over the US including Austin and Las Vegas, but we just can't get enough. Queers, steers, and a whole lot of fun! Held annually in July, this is filling all of our Brokeback Mountain fantasies (even if that was based one state north in Wyoming!)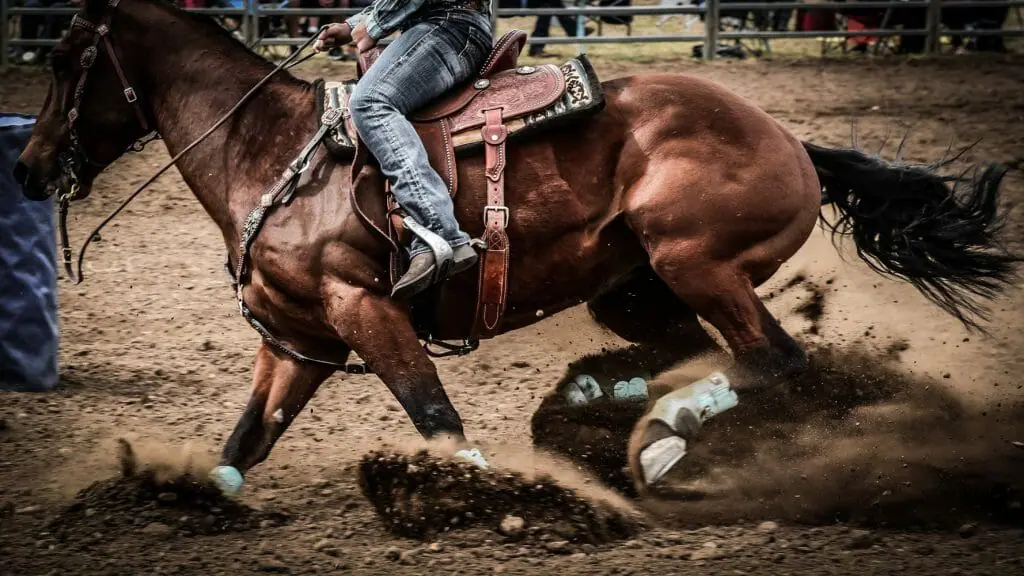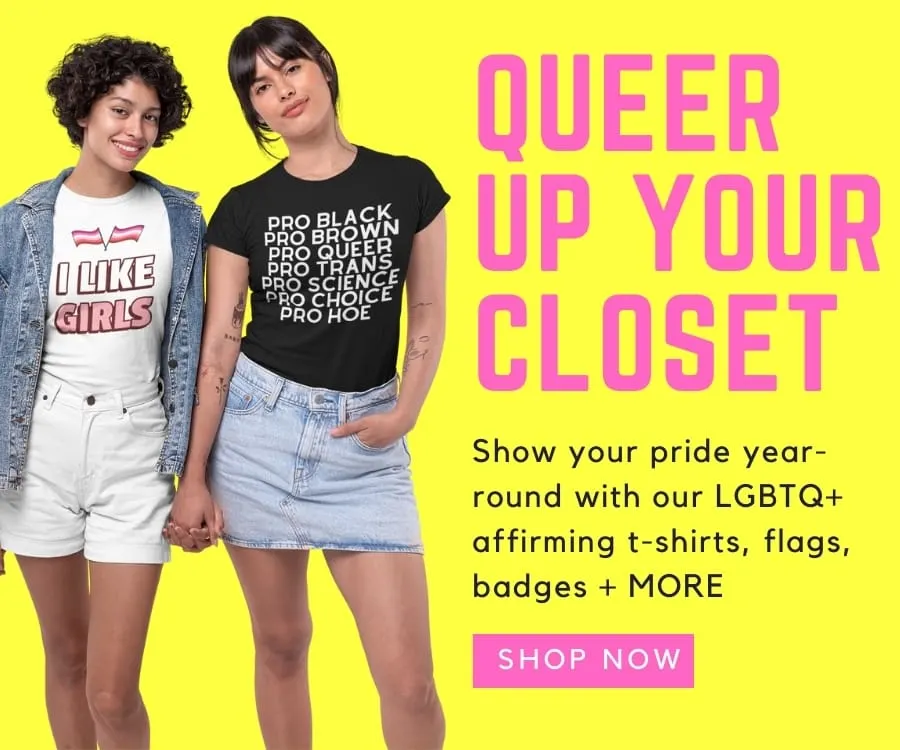 LGBTQ+ Community Organizations In Denver
To progress the LGBTQ agenda, the queer community commonly has to rely on donor organizations or non-profits.
Wherever you live, it's critical that you support such groups in any way you can use so that they can reach out and aid others in the community. You might even need their assistance right or at some point in the future – and no matter what, every queer person has benefited from their tireless work to achieve the progress and rights we have today. Here are some outstanding community LGBT organizations in Denver.
These are wonderful places to start if you're looking for LGBTQ groups to join, seek support from, meet new people with or volunteer for a cause you care about.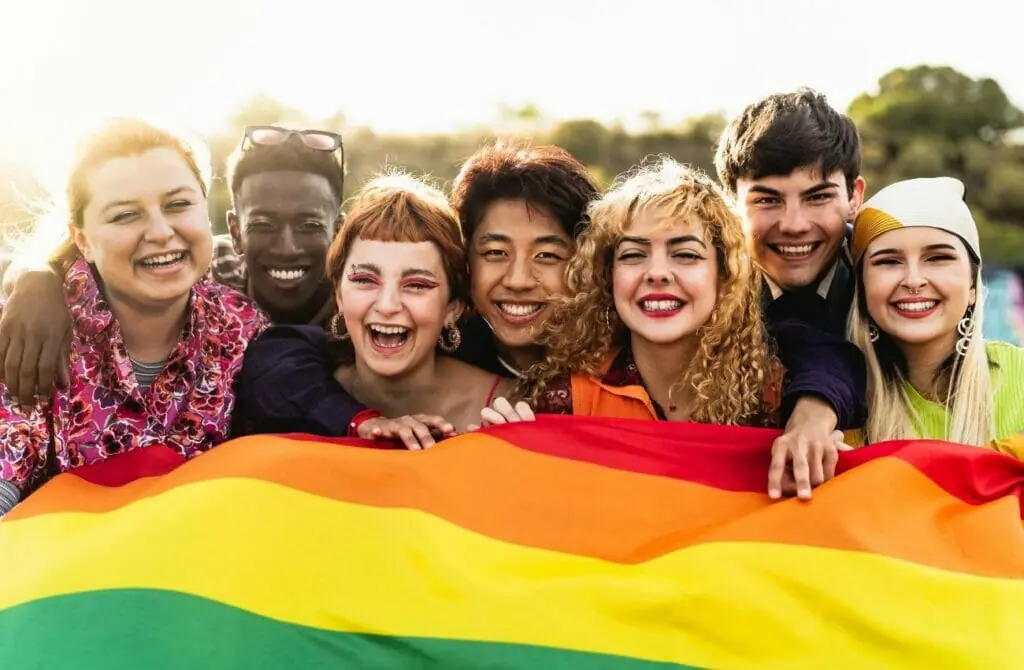 The Center on Colfax is the most prominent LGBTQ+ center in the region. Its mission is to give a voice to the state's LGBTQ community. The organization plays a vital role in statewide initiatives to reduce discrimination and harassment. The Center tries to fulfill its mission by ensuring that each community member can access the resources and programs they need to live healthy, productive, and happy lives.
One Colorado is Colorado's advocacy organization whose mission is to advance equality for LGBTQ residents of the state and their families. The organization seeks to advocate by lobbying local governments, the executive branch, and General Assembly on issues such as transgender equality, relationship recognition, safe schools, and LGBTQ health services.
Queer Asterisk was founded by Sorin Thomas and his classmates while at Naropa University studying Somatic Counseling Psychology. Their vision was to birth a unique mental health organization with foundations in social justice advocacy, education, and compassionate counseling and was run by transgender and queer-friendly professionals.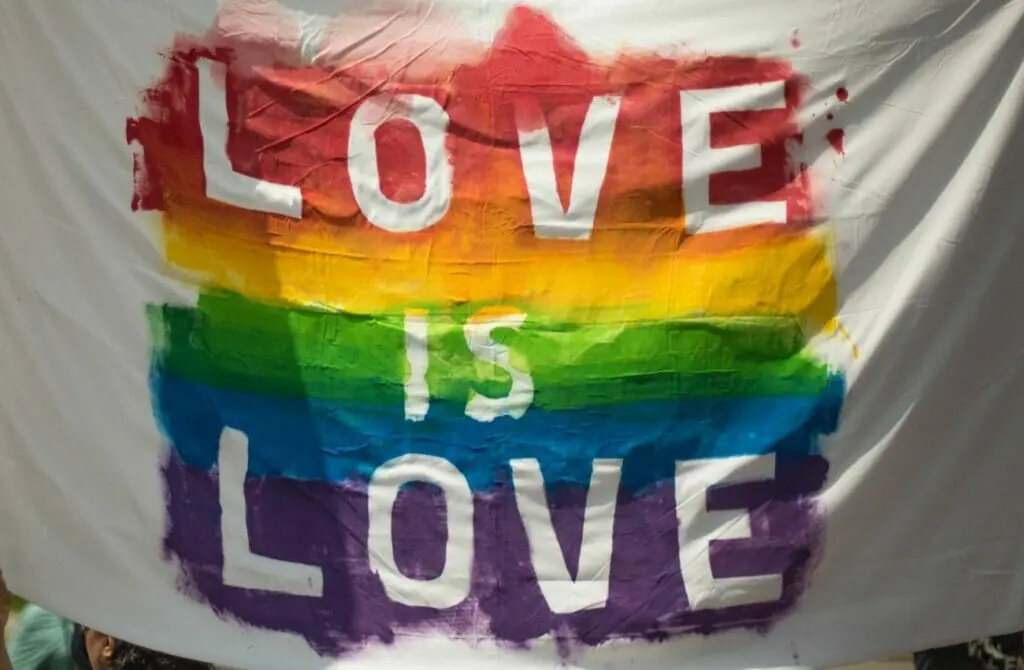 LGBT Owned Businesses In Denver
After moving to LGBT Denver, it's only natural to want to support queer businesses. One strategy for establishing a safer and more inclusive society is to create a secure environment where people may rest, buy, dine, and connect without fear, and this is exactly what LGBT companies should strive for.
To safeguard the queer community's survival and success, it is critical to support these initiatives wherever you are. With that in mind, here are a few LGBTQ-friendly businesses worth visiting in Denver.
Bubby Goober's Baked Goods is run by two wives who have an intense love for pie and each other. They worked in restaurants before deciding to live their dream of curating exceptional dessert experiences. The two work in their kitchen, creating flaky-crusted delicacies. Visit them to taste pear bourbon pies or their gluten-free or vegan menu. We promise you won't get disappointed.
The gay-themed and LGBT-friendly burger chain Hamburger Marys that we fell in love with in Puerto Vallarta and Houston has now made it to the mile-high city. We love any brand that markets to us gays and we think they deserve our support. Plus, the food is delicious, and there is drag bingo, trivia + live music weekly!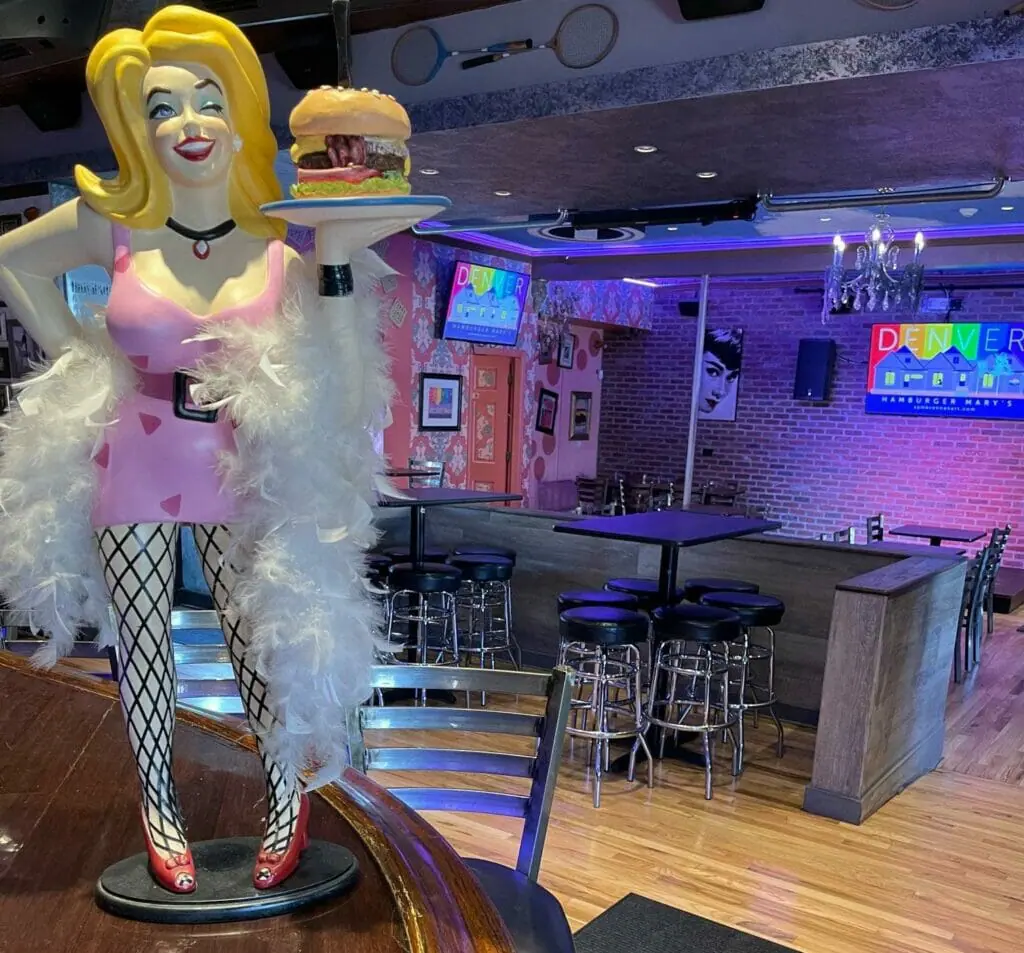 Blush & Blu – One for the ladies, this lesbian bar in Denver is all about the locals and women with a pool table, fun burlesque nights, Underground Poetry, Karaoke, and Queen Dance Parties once a month. We have heard reports that Blush & Blu is rather unwelcoming to straights and other members of the queer community, but we didn't experience this ourselves. We get it – there is only one lesbian bar in Denver and who doesn't want their own unique space for themselves. But just remember, we are all family!
A decades-old gay club/dance hall with multiple floors, fun themes, and drag shows in Denver that are to die for! Even after all these years, Tracks is still one of the most popular gay clubs in town with Denver's largest lesbian night on the First Friday of every month. Tracks also host RuPaul's Drag Race watching parties (be sure to wear your merch!), Second Friday "Haus of Flesh" parties starring the top gay porn stars and international DJ events most weekends. Basically, check out their Facebook pages for events and know this is the place to be!
Easy Vegan is a catering company founded by Taylor Herbert and Alexi Mandolini. The business hosts pop-ups at City Park Farmers Market. Taylor and Alexi always switch up the menu so you know there's always something new to enjoy.
Jennie Crate Photography
Jennie Crate is Denver's ultimate photographer. She is enjoyable to work with kind-hearted, and she's got an eye for making imagery pop. If you're looking to make memories of the best day in your life or a special event, Jennie is the person to reach out to.
A sickening country-western mixed with Top 40 dance club with fun costume parties, a pumping dance floor, and a no-attitude crowd. Eclectic events with pop-up drag, body painting, bingo, and more. You might also know them from their locations in Phoenix, Chicago, or Las Vegas — but this is the original!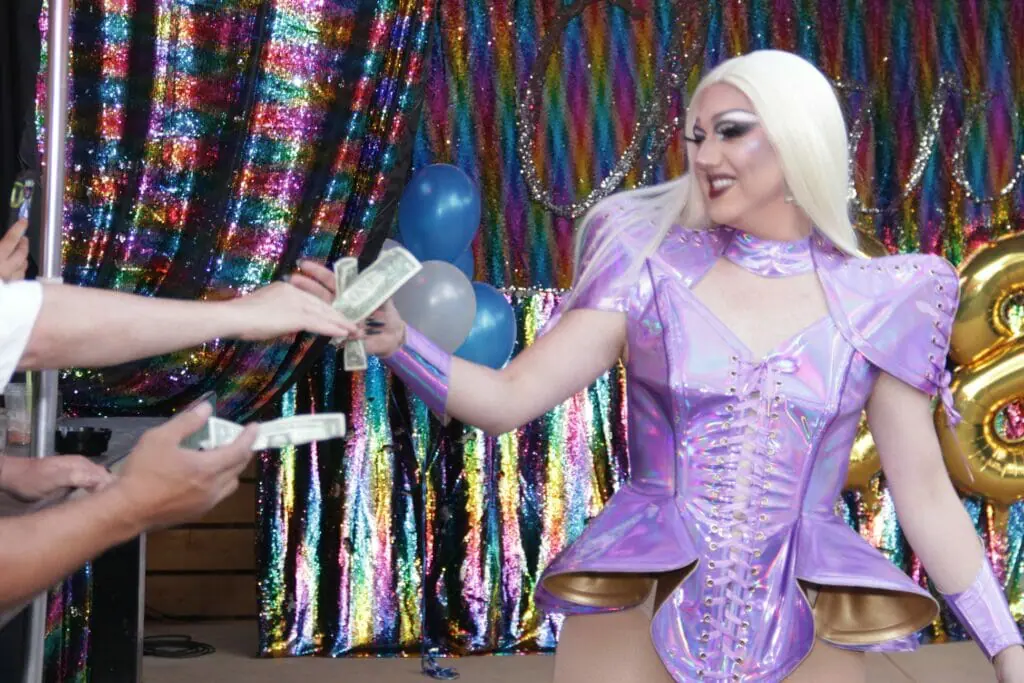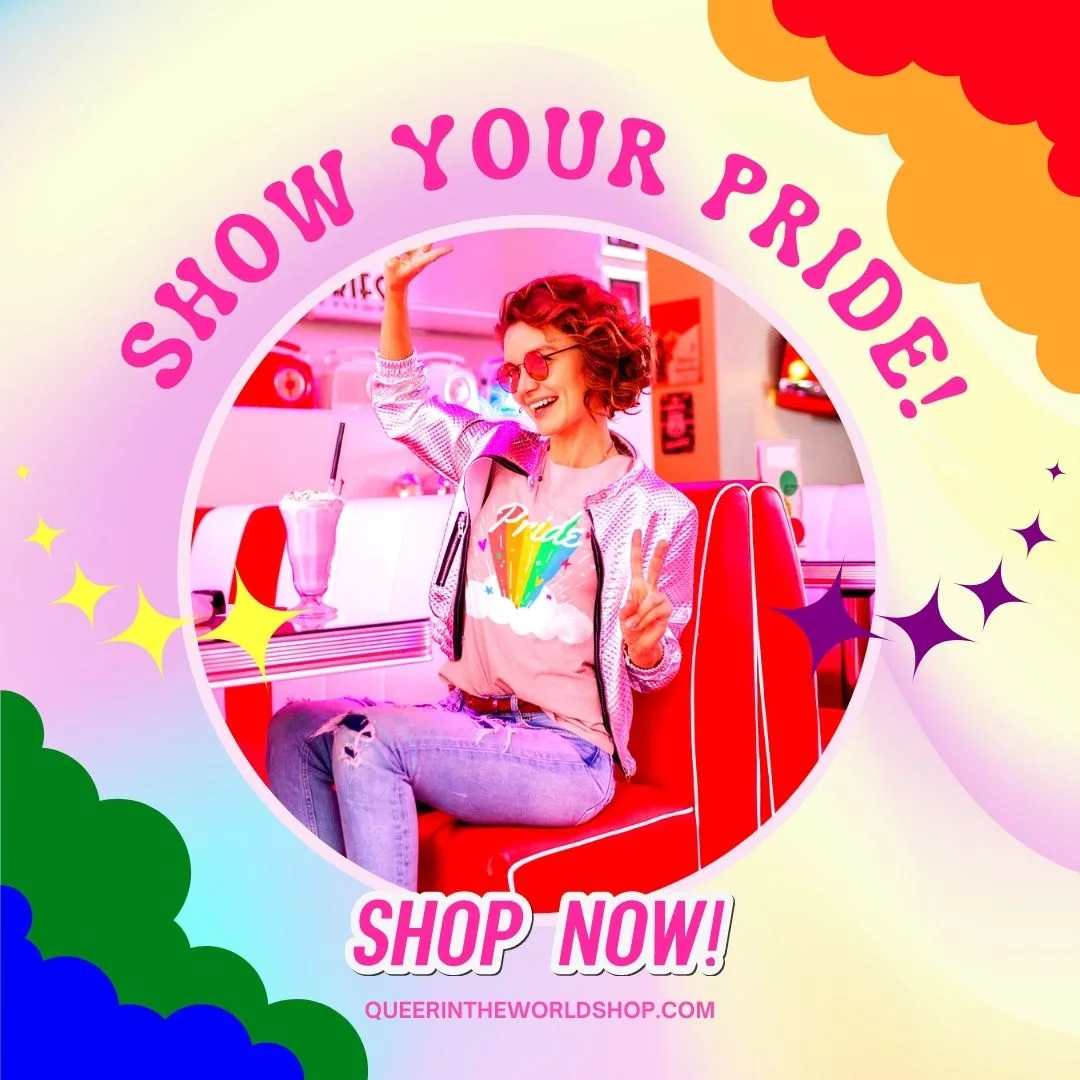 Final Thoughts On Moving To LGBTQ Denver
Now that you know all about LGBTQ Denver, we're sure you want to pack your bags. From welcoming neighborhoods, restaurants, and plenty to do, the area attracts many transplants,s so don't wait too long before you make the big decision.
Keep in mind that life is what you make it, and wherever you choose to begin your new life in gay Denver, we hope you find the openness and security you deserve. The surest way to discover LGBT Denver is always going to be living in a gay-friendly neighborhood by frequenting local LGBT businesses and events and joining queer community groups and sports teams.
We promise that if you follow these steps, your transition to LGBT Denver will be easier, and you'll rapidly meet like-minded people to build your new chosen family here. And if you are still not sure, we also recommend reading our Gay Denver guide with more specifics on the queer attractions, events, and LGBT fun on offer…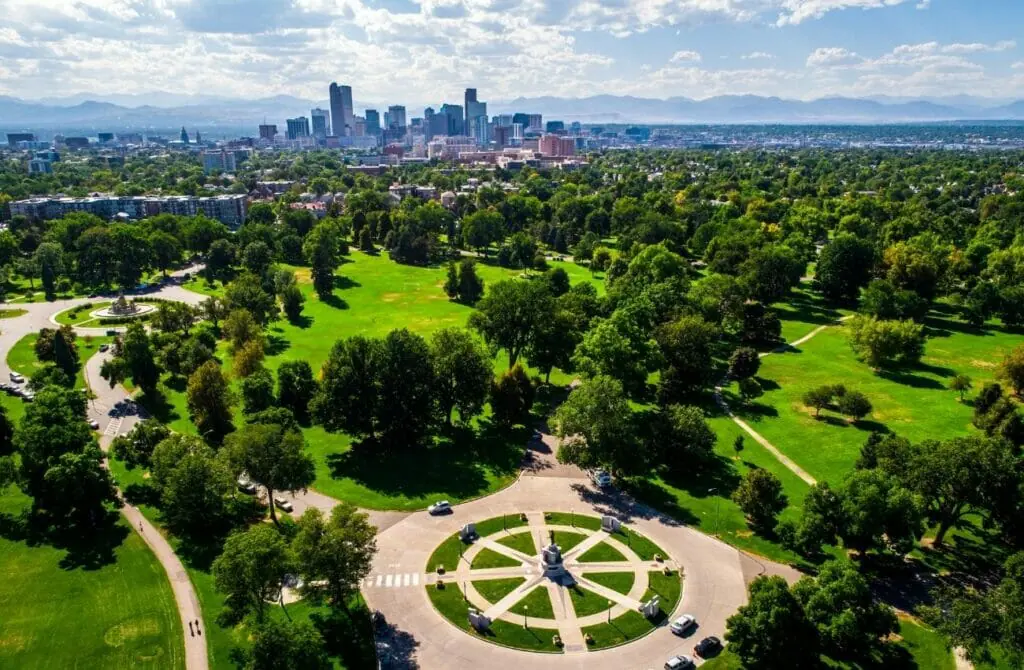 Finding Gay Realtors In Denver Colorado
When looking for the ideal realtor, why would you consider someone's sexuality? This may seem strange at first, but there are several reasons why contacting a gay realtor in Denver is a great way to find your dream house.
After all, when it relates to one of life's most important transactions, it's not unreasonable to expect fair, equal, and honest representation from someone who understands the queer community's particular needs and wishes. Furthermore, unfortunately, many people (up to a third of Americans) continue to believe that our community does not deserve protection and dignity in housing, adoption, employment, and other areas of life.
So it's no surprise that LGBT people who use mainstream realtors often describe feelings of discomfort, unnecessary trouble, unenthusiastic representation, or even antagonism or outright contempt. Everyone deserves a pleasant, stress-free home buying or selling experience while being adequately represented, and this is why we feel you should hire a gay realtor to assist you in finding your future home.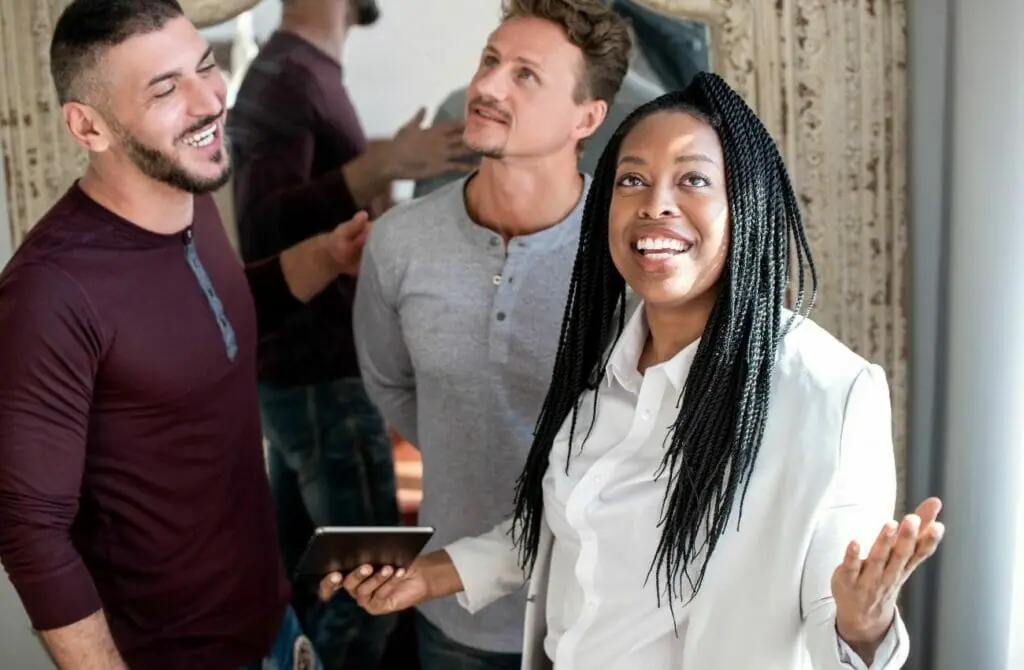 LGBTQ realtors are more likely to be familiar with the diverse communities in their area and know which ones may be best suited to you when looking for a home. That's not to say a heterosexual realtor isn't capable, but they've probably never had to address many of the issues LGBT people face. Rather than just being concerned with how bustling, fashionable, or up-and-coming a neighborhood is (or what it may appear like), gay realtors conduct extensive research into the neighborhoods in which they sell homes to ensure that clients are safe.
It used to be difficult to locate professional LGBT-friendly real estate agents in Denver, and it was virtually impossible to find one if you were relocating here from out of state and didn't have access to a local referral. You no longer have to search for a realtor without knowing whether or not they are accepting of others because you can use a list of gay, lesbian, and gay-friendly agents in Denver to do all of your homework for you.
Simply go to the page, and you'll be presented with a free list of gay, lesbian, and gay-friendly agents who can help you with your relocation as well as other useful information like LGBT+friendly schools, shopping, storage firms, tradesmen, and more. Read the biographies of LGBT real estate agents, then choose the one who is right for you. It's critical that you find someone who will be by your side and support you and your family during one of life's most exciting occasions.
Even better, there is no hidden motive, cost, or obligation whatsoever!