Hamburger Mary's isn't your ordinary burger restaurant – this unique chain of diners offers an experience catered toward the LGBTQ community that you can't find anywhere else.
In addition to a menu of American diner classics, you'll find a fun and flamboyant atmosphere with plenty of nightly entertainment, social activities, and of course, tons of drinks to choose from. There are many Hamburger Mary's locations around the country, but each is independently operated for a more authentic experience. If you have a fabulous gay-cation coming up, you'll need to put a Hamburger Mary's dinner experience on your itinerary.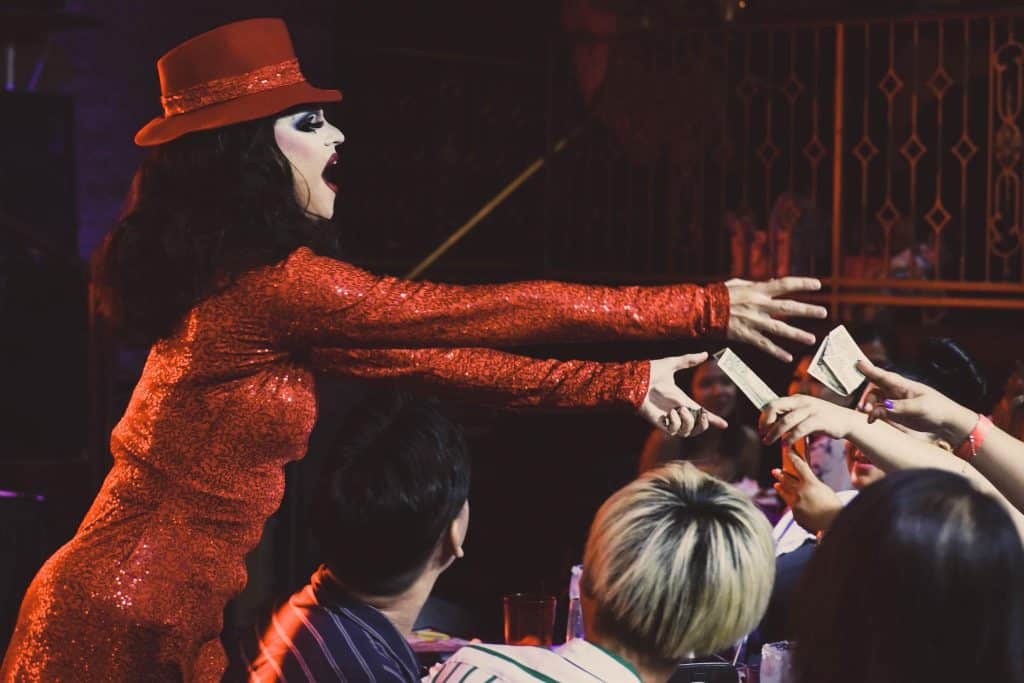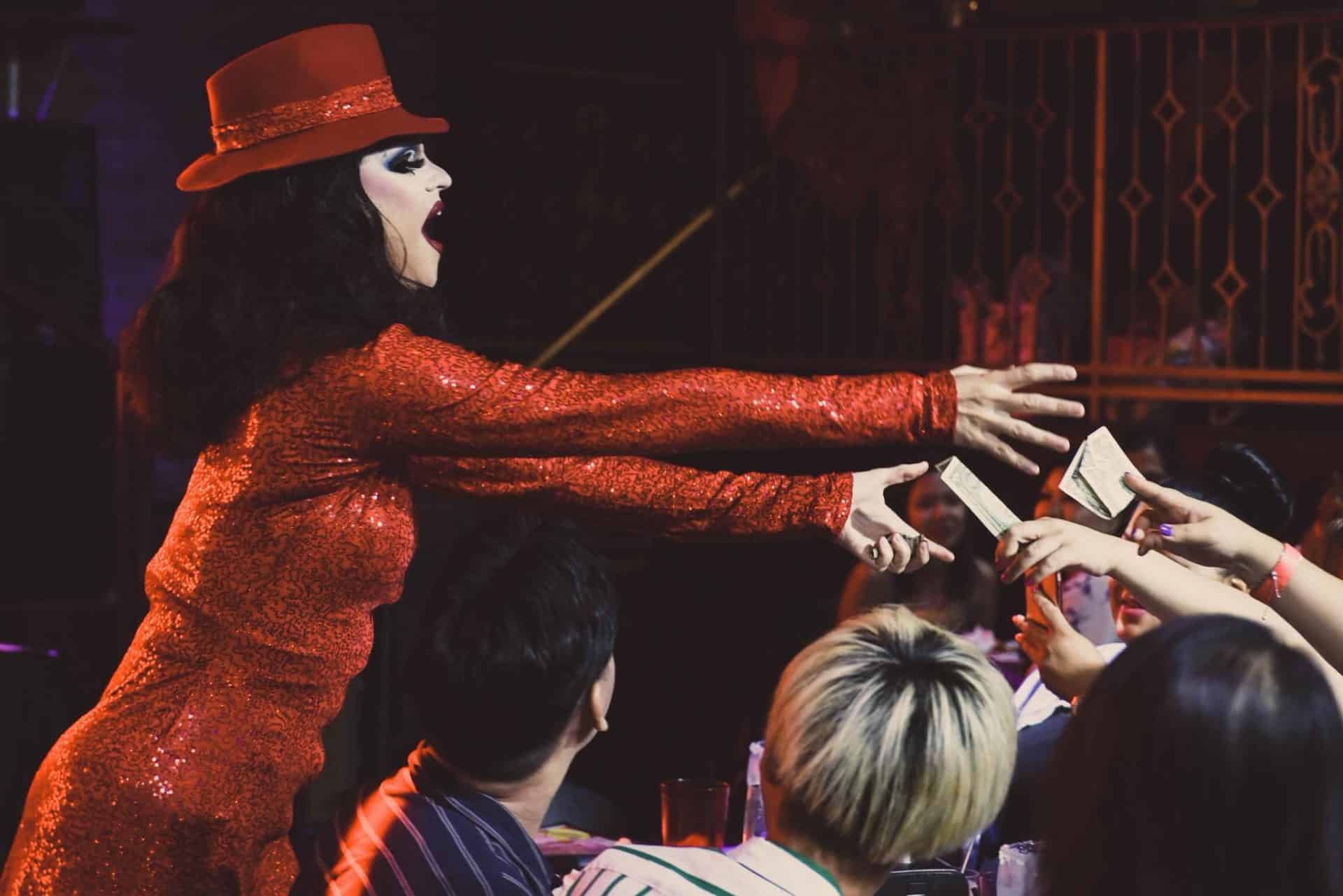 What Is Hamburger Mary's?
Hamburger Mary's has been around since 1972, when they opened in the SOMA district of San Francisco. When the restaurant originally started, the owners didn't intend for it to be a chain – they just wanted to put together a local space with an open-minded attitude to welcome everyone in the community. It was a pillar of the LGBT community in a time when there weren't many restaurants catering to gay customers.
The quirky, divey atmosphere quickly caught the attention of both locals and visitors alike, and soon a second location opened in Hawaii. Hamburger Mary's has never functioned like a traditional franchise – instead, each is opened by a unique team and has its own character that is representative of its location. There are now 19 locations throughout the US in large cities like Los Angeles, Chicago, Orlando, and Las Vegas, just to name a few. They even used to have a location in Berlin going trans-continental but it has since closed down!
When you walk into Hamburger Mary's, you'll instantly relax a bit – the entire restaurant encourages you to be yourself and let your freak flag fly. The kitschy decor and mismatched dishes are a fun hallmark of dining at Hamburger Mary's, and you'll want to be sure to document your experience with plenty of photos. During the day and early evening, Hamburger Mary's has a more relaxed restaurant feel, but at night, the energy ramps up for an experience that's more like a nightclub.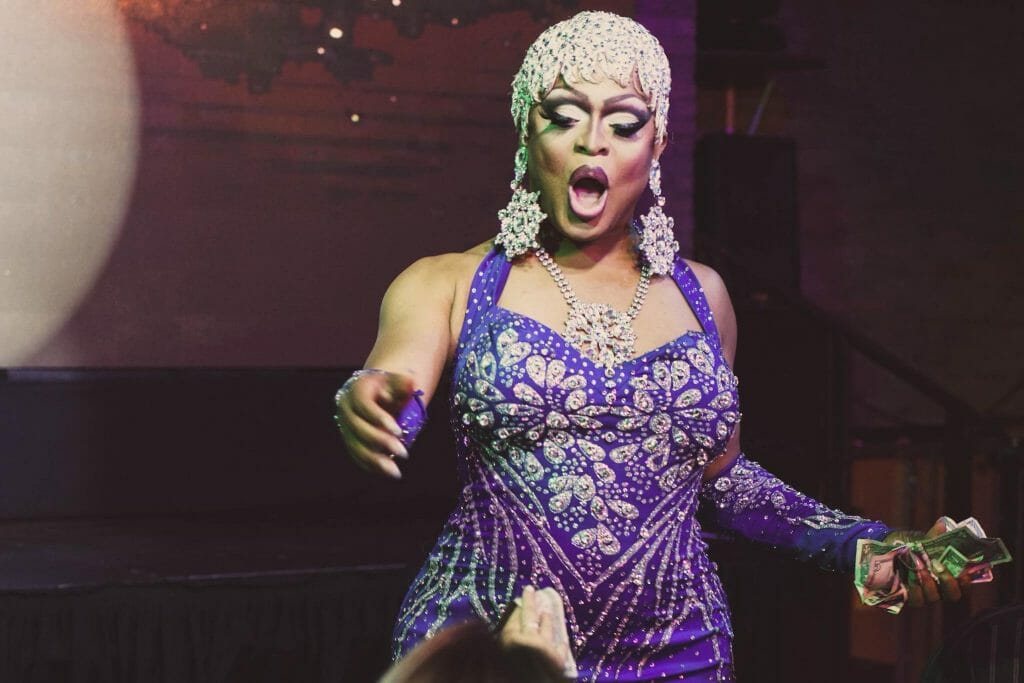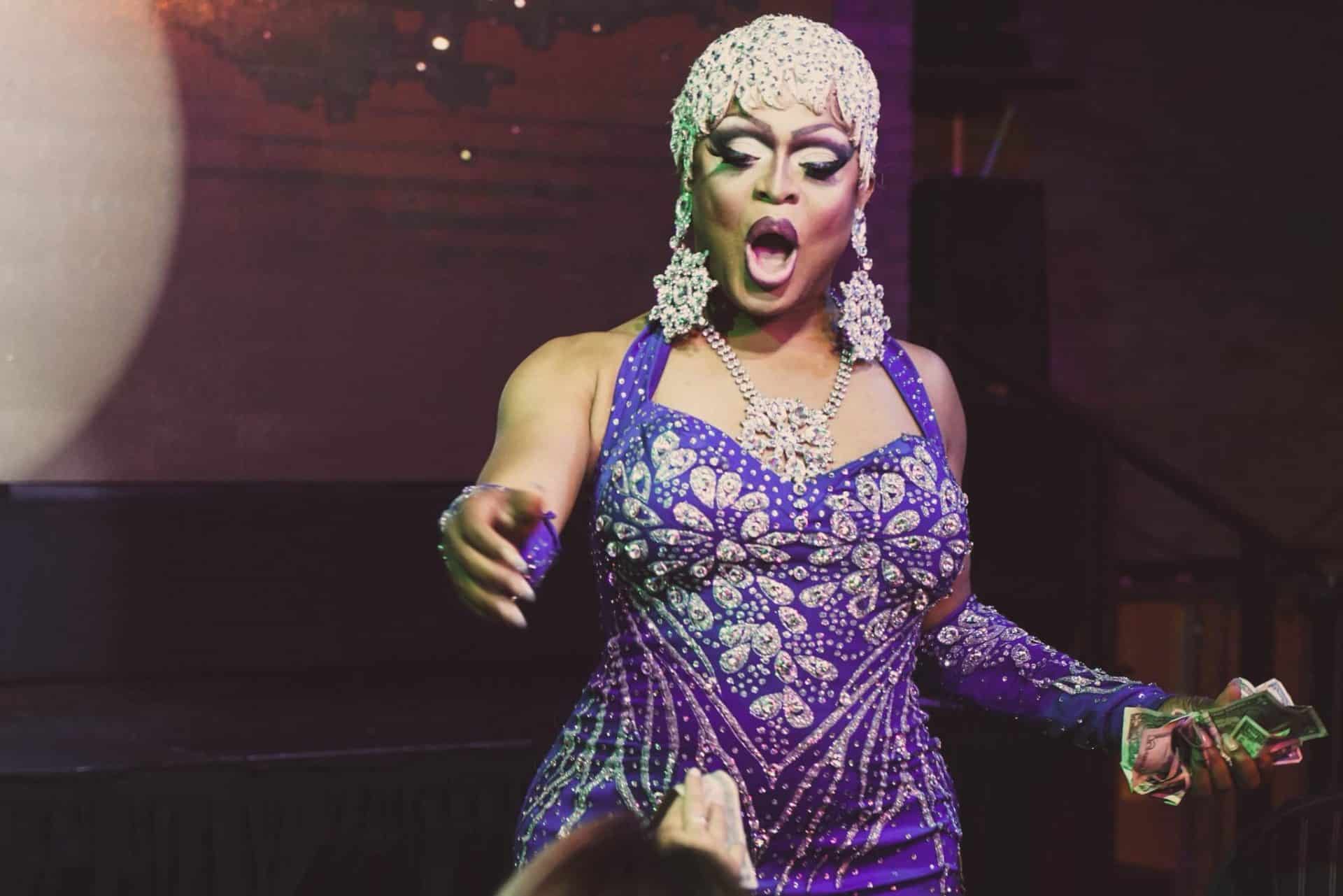 There's a huge range of entertainment to choose from, and they are known in particular for their iconic drag shows. If you like to dance, they also bring in DJs on the weekends, but if you'd prefer something slightly more low-key, come in for karaoke night, trivia night, or even old-school bingo. Each location has different events to appeal to the local crowd, so be sure to check online to see exactly what will be going on when you visit. Many of their events even support local charities, so you can give back while having a fun night out.
Hamburger Mary's is such an amazing vacation restaurant because it is such a welcoming atmosphere. Regardless of where you're coming from, you'll walk in and feel like a part of the community, with friendly service and a social atmosphere. If you're wanting to go out and socialize with the LGBTQ crowd in your vacation destination, this restaurant can also be a great starting point. You'll get to load up on delicious food and drinks, and then you can meet new friends and decide where exactly the night will take you.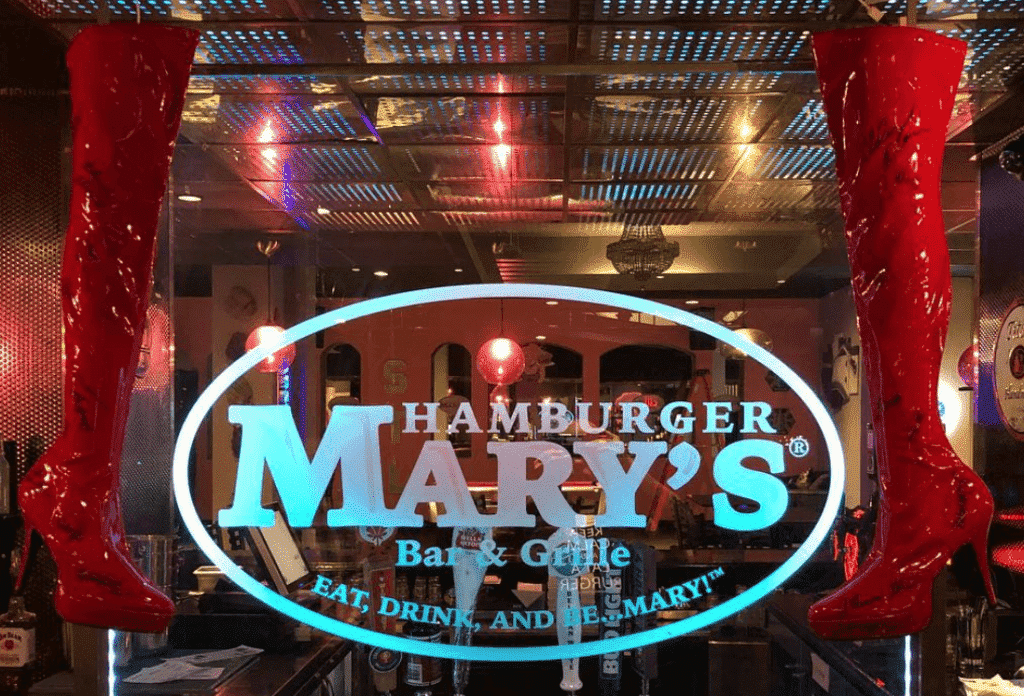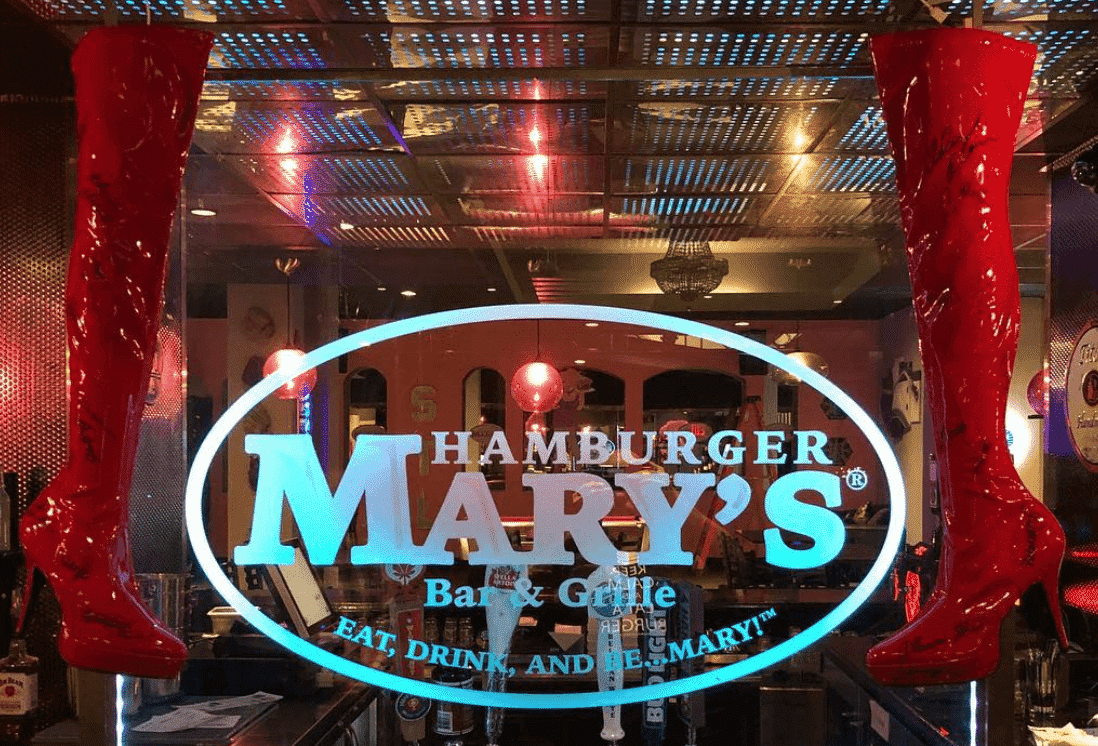 Hamburger Mary's Menu
One of the reasons Hamburger Mary's has become such a popular mainstay is because of the genuinely delicious food. At the original Hamburger Mary's, everything was made to order using fresh ingredients, and the franchise still adopts this outlook about their food.
The centerpiece of the menu is their burgers, which have fun and quirky names like the 'Buffy the Burger Slayer'. They also have a range of other entrees to check out, like signature sandwiches and even homemade chili. If you want something a little lighter, they also serve fresh salads and soups. You can finish off your meal with one of their bold and delectable desserts – you can even try a deep-fried Twinkie if you're feeling particularly daring!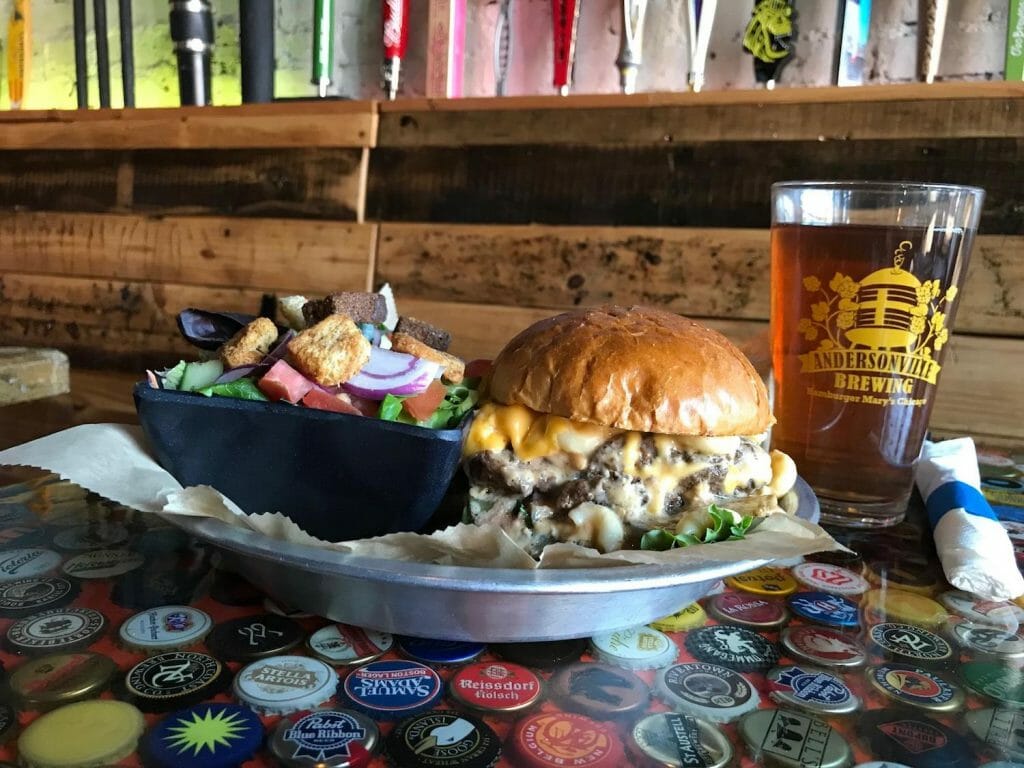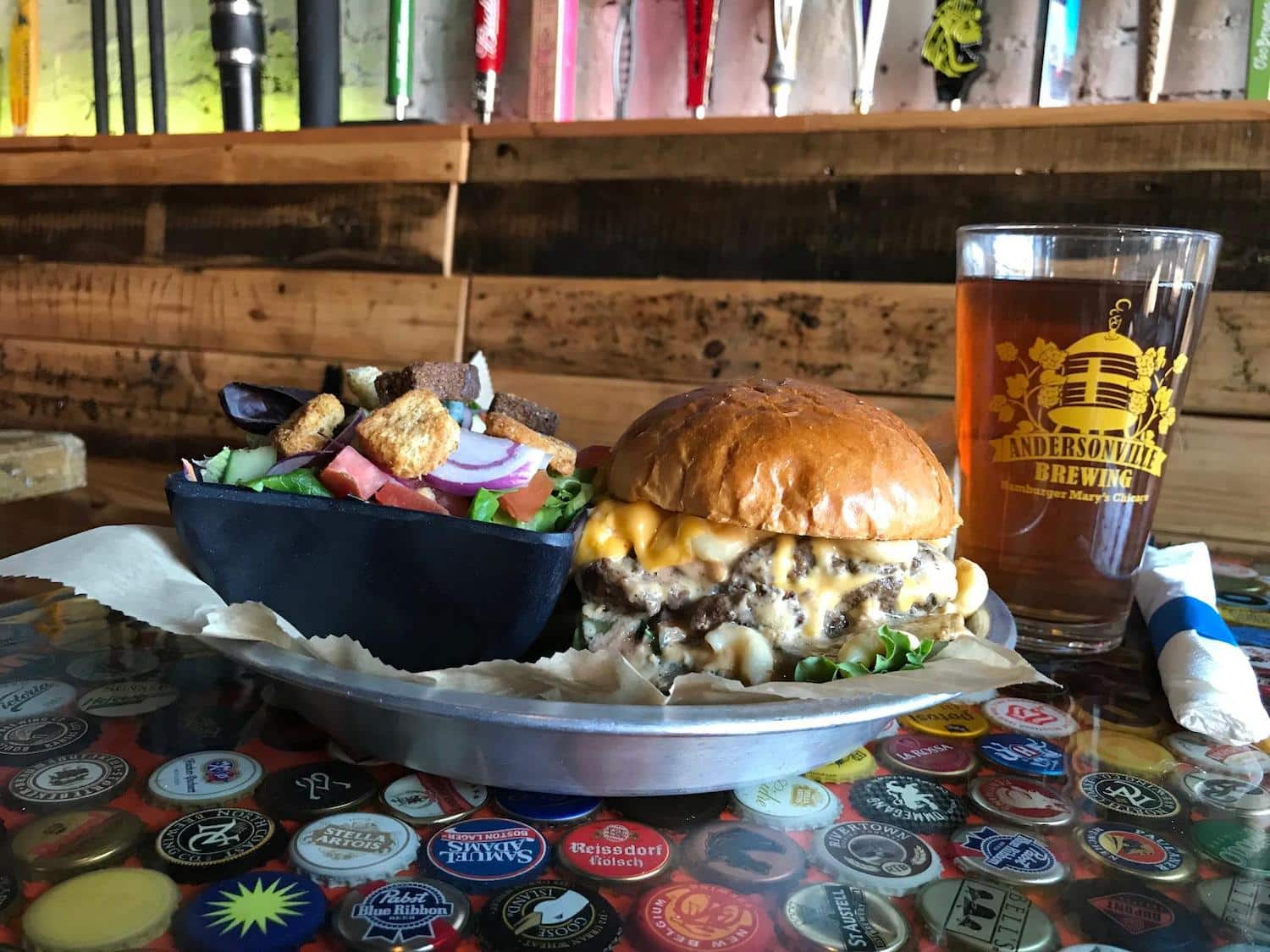 Since each location is independently owned, the menus are slightly different everywhere you go. However, in general you can always expect a nice blend of American comfort food with a few more unique and quirky options to fit the personality of that particular location. There aren't too many traditionally 'healthy' options, but there are enough salads that even your friend on a diet should have a great time.
They even have a kids' menu if you are traveling with children and want to bring them with you. Of course, you should always make sure to check out the drink menu as well – they have a great range of fun cocktails, as well as beer, wine, and non-alcoholic beverages. Come on the weekend mornings for a boozy Mimosa brunch to kick off your vacation in style.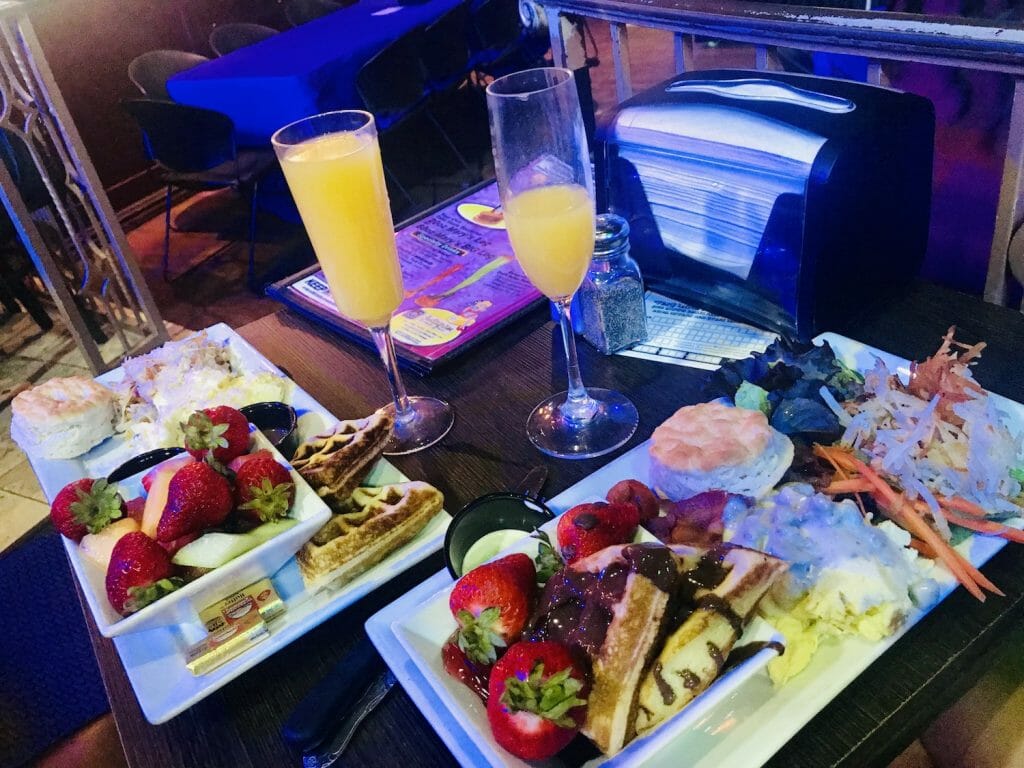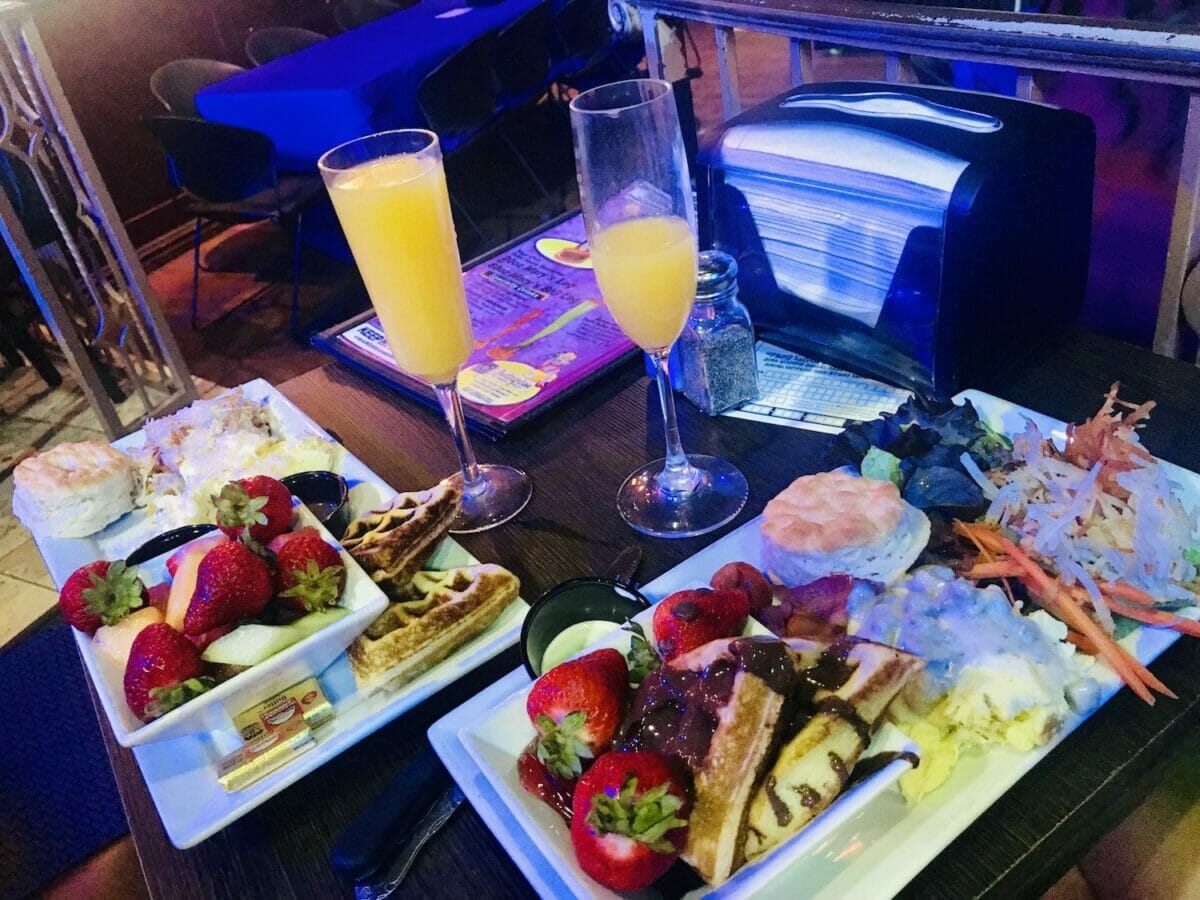 Hamburger Mary's Drag Show
One of the best reasons to check out Hamburger Mary's is because of their famous drag shows. In many places, it's difficult to find fun and accessible drag shows, and Hamburger Mary's makes it easy to enjoy a classic, high-energy drag performance. They offer performances at night throughout the week, but they also have drag brunches if you're more of a morning person. Each show features fun drink specials and deals so you can really let loose and have fun.
Check the schedule of the Hamburger Mary's you will be attending to learn exactly when the drag shows will be on.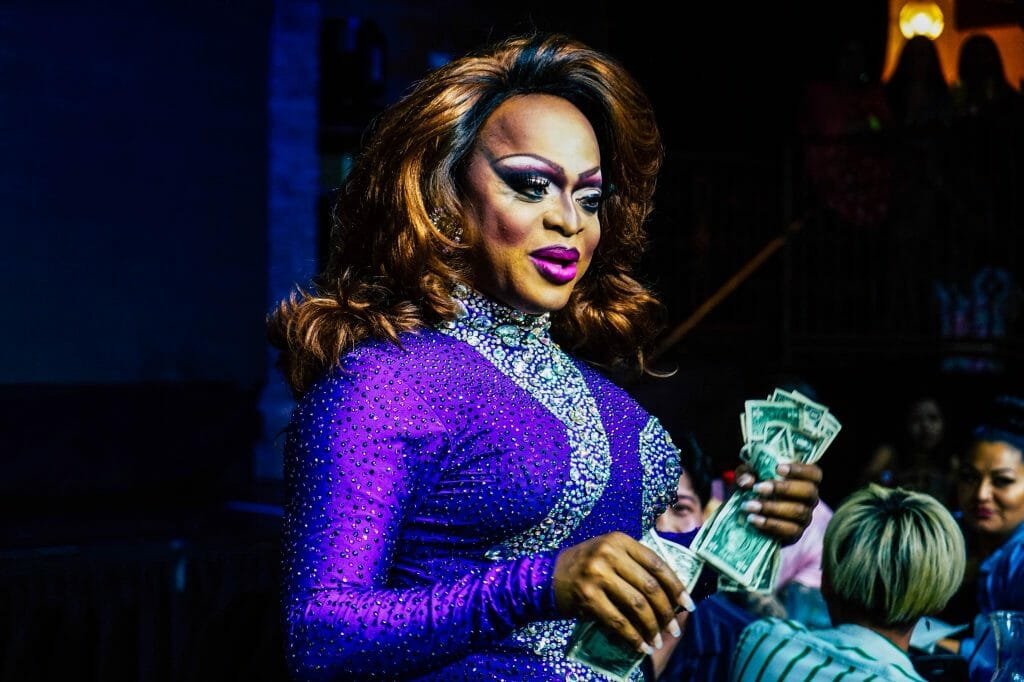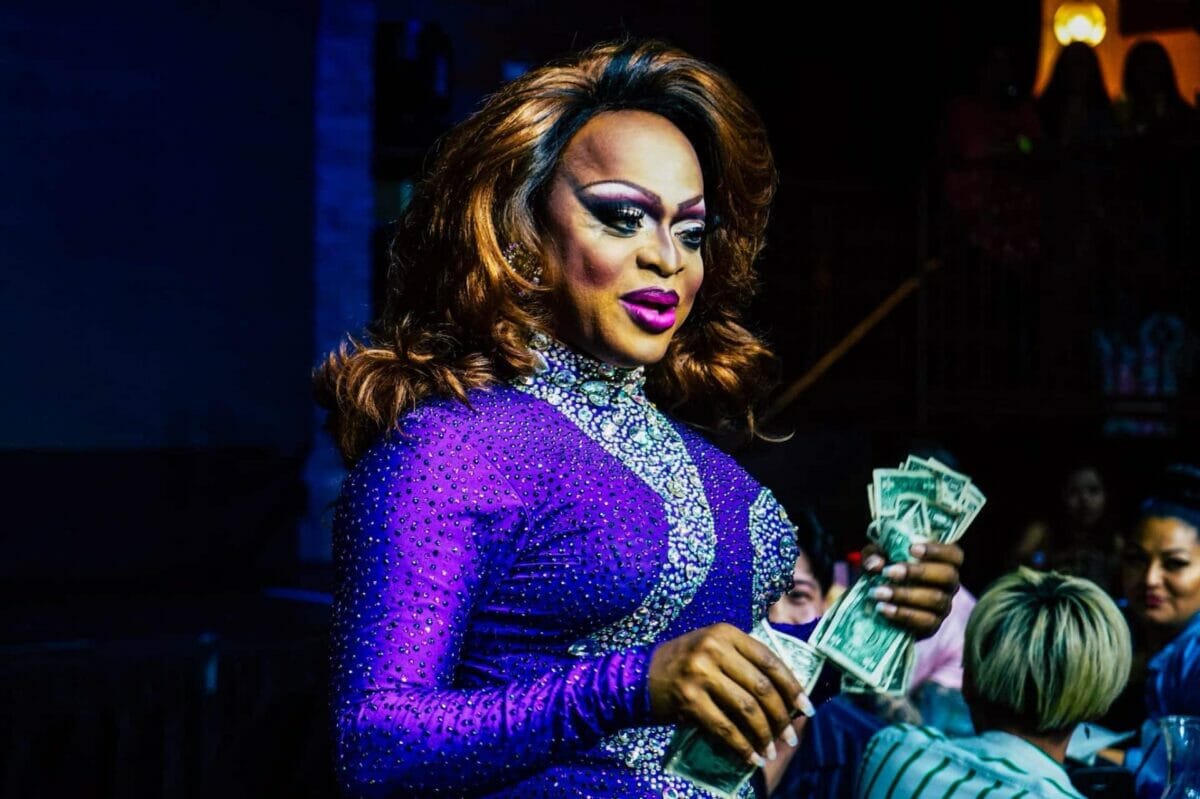 Keep in mind that you may need to make reservations ahead of time for some drag shows, depending on your location. For example, the West Hollywood location in Los Angeles is very busy, and you will need to make reservation ahead of time to ensure that you get a table for certain shows. Some shows also require a small cover charge if they get particularly busy, but most do not – you'll just be paying the cost of your meal.
The drag shows are truly one of a kind, and if you only have time for one event at a Hamburger Mary's, make it this one.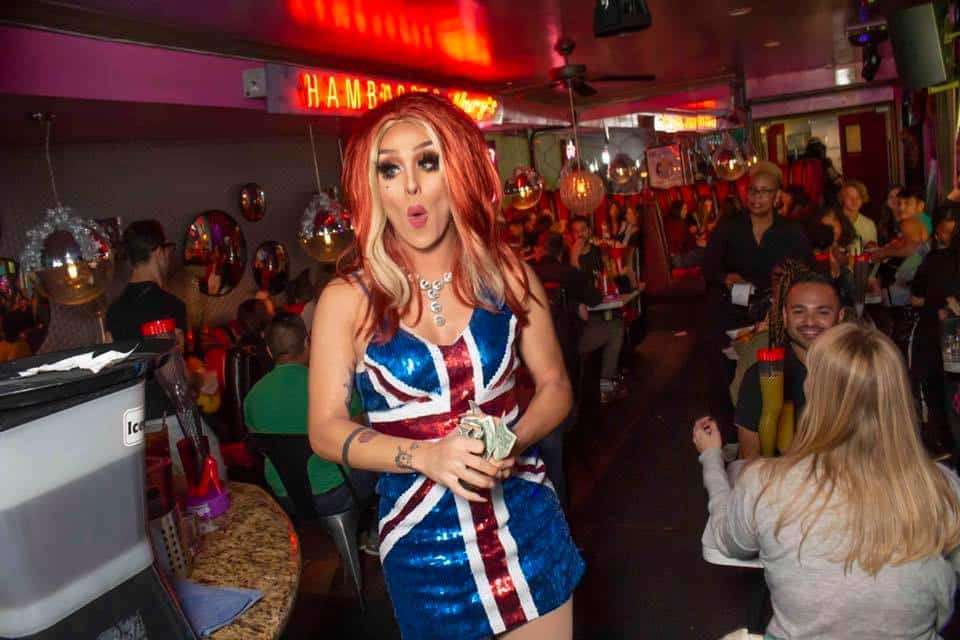 Hamburger Mary's Locations To Plan Your Next Visit
California
Long Beach | Ontario | San Francisco | West Hollywood
Colorado
Florida
Brandon | Clearwater | Daytona Beach | Jacksonville | Orlando | St. Petersburg
Illinois
Andersonville Brewing | Chicago | Oak Park
Missouri
Kansas City | St. Louis
Nevada
Texas
Wisconsin
Milwaukee