Moxy Hotels is an up-and-coming hospitality brand with locations in North America, Europe, and Asia. It caters to the young, hip millennial generation, and it provides the convenience of a chain with the style of a boutique hotel.
It also stands out from the other hotels in the Marriott lineup because it's very affordable, enabling young people to see more of the world without breaking the bank.
From right when you walk into a Moxy location, you'll notice that it's a bit different from your typical chain. The designs are impeccable, and they combine quirky art with sleek, modern furniture and lighting for an experience that feels luxurious without being stuffy. The bar is always open and the atmosphere is very social – there's even a drink waiting for you when you get to your room.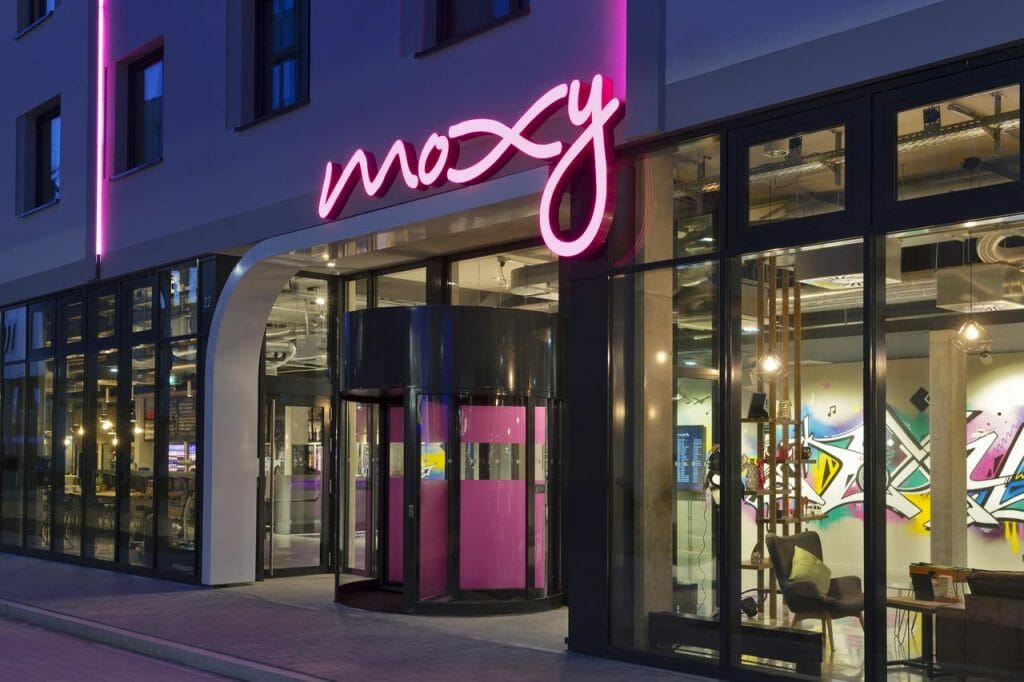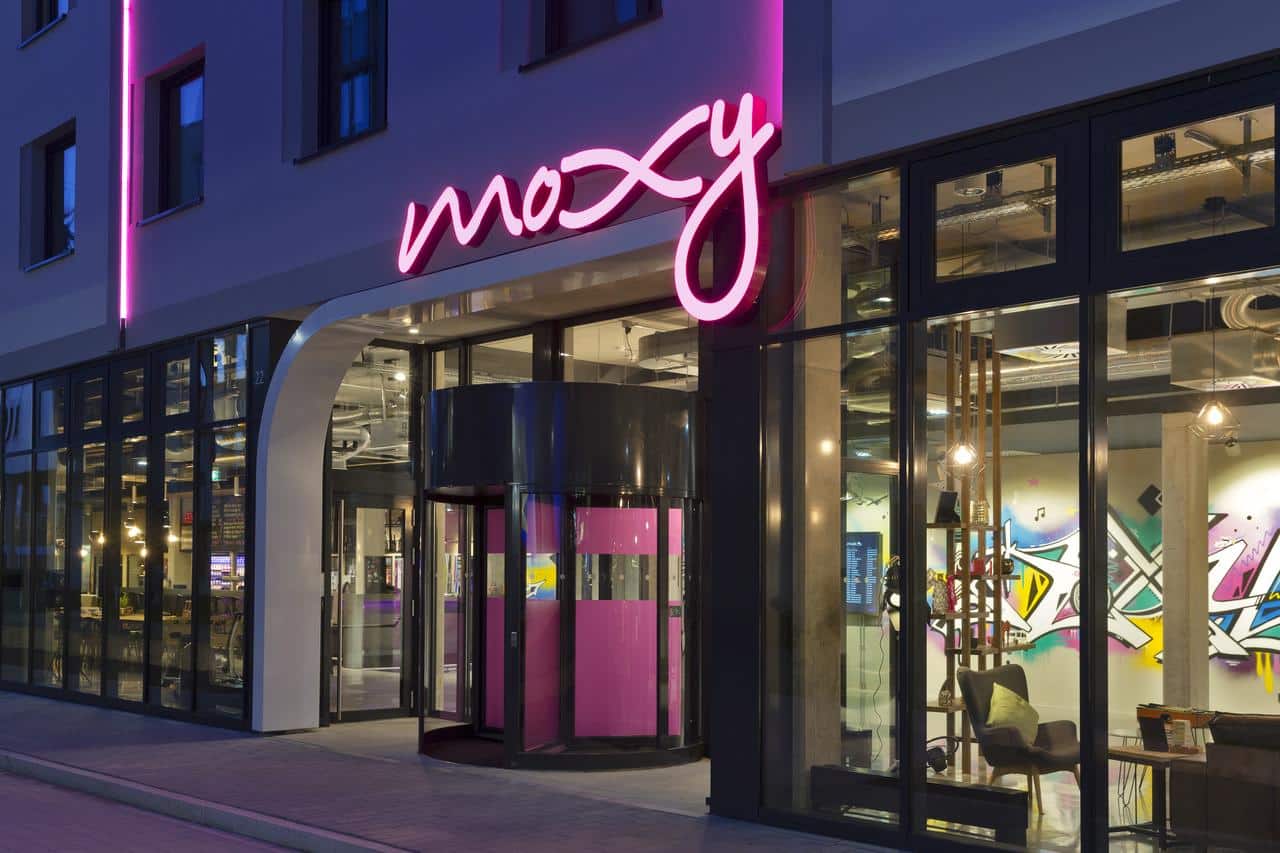 While there isn't room service, you can grab snacks at the bar, and there's plenty of space to lounge around in – you'll even find games you can play with your friends. There's also a range of other fun activities to check out depending on location, so be sure to ask the staff what's going on when you check in. Every Moxy space is highly Instagrammable, so you'll definitely make your friends back home jealous.
The rooms at Moxy also have a very innovative design that focuses on saving space and giving you more of the things you like. The beds are huge and extra comfy for a great night's sleep, and they also have large flat-screen TVs equipped with all the entertainment you need to relax and recharge. They also have walk-in rain showers to give you a spa-like experience without a huge price tag.
Of course, there's ultra-fast wifi to keep you equipped for everything, whether you're on a business trip or just here to play.
Moxy Hotels has a super inclusive and fun vibe that's great for LGBTQ couples and singles looking to have a good time. The social party atmosphere definitely sets it apart from other hotels, so you can focus more on having a good time and whether or not you're bothering your neighbors.
If you're into social media, you can even post your vacation snaps online, tag the hotel, and then they'll be featured on a giant photo and video wall called the Guestbook. It's a great way to connect and celebrate the incredible experience of traveling. And as the Moxy Hotel brand continues to expand throughout the world, you'll be able to travel more stylishly and affordable.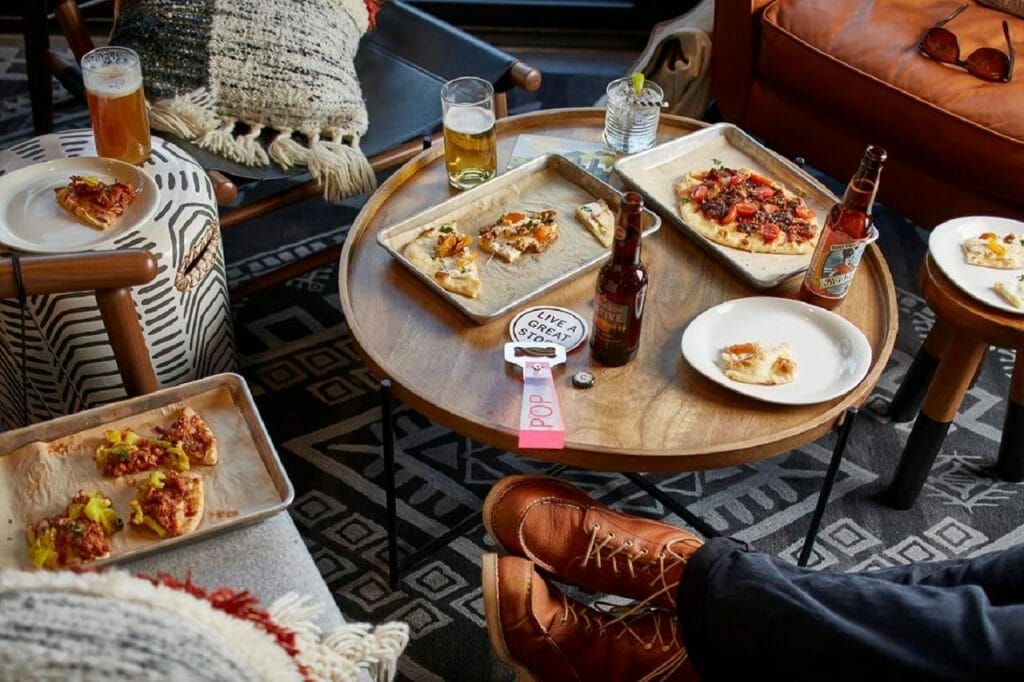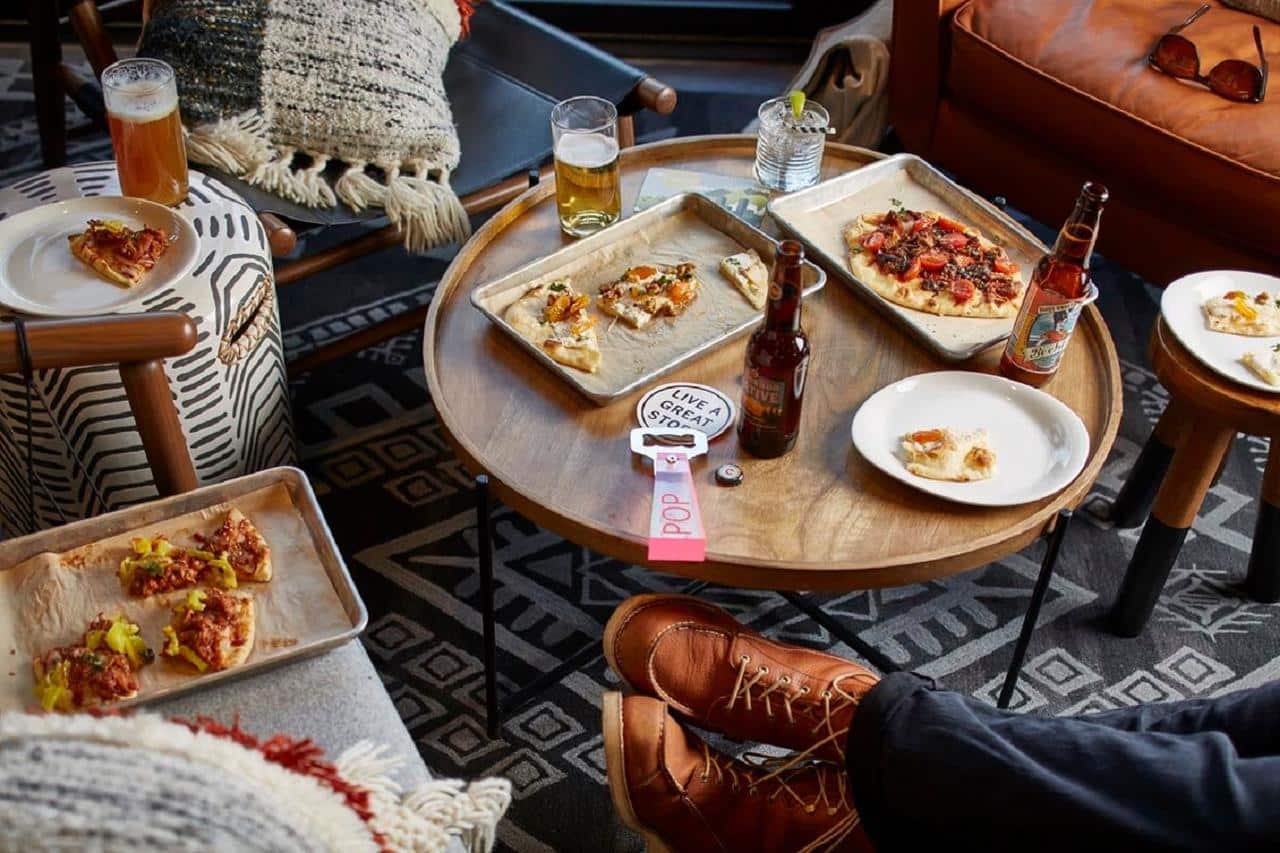 The Moxy's Berlin location in Ostbahnhof is located right in the middle of an incredible alternative art and music scene, and that's reflected in the sleek but accessible design.
Even the exterior of the hotel has an eye-catching geometric design. The lobby space is a combination of your favorite neighborhood bar and your friend's ultra-chic living room, with tons of communal tables and workspaces that are equally great for work or play. Each room features art and mood lighting to add some ambiance when you want to stay in, but you're also close to some of Berlin's best clubs if you feel like going out.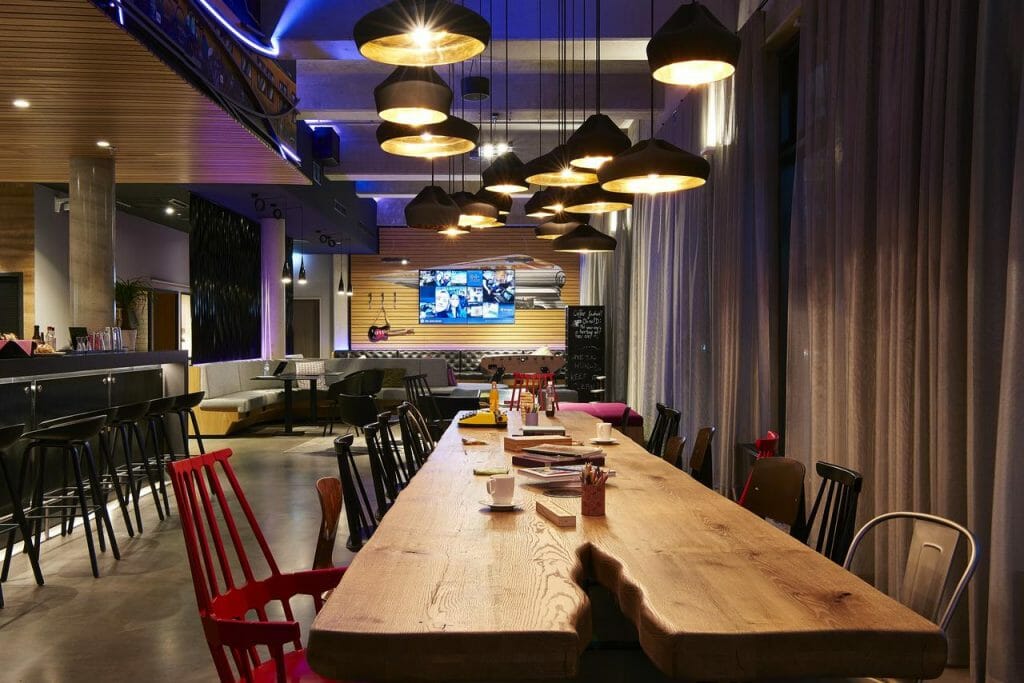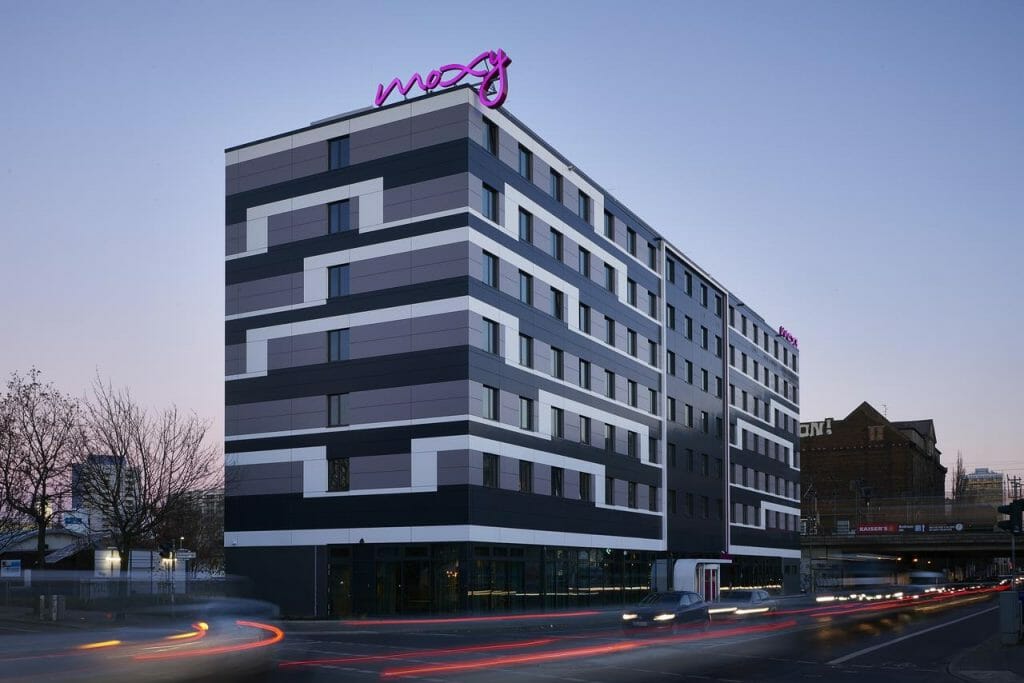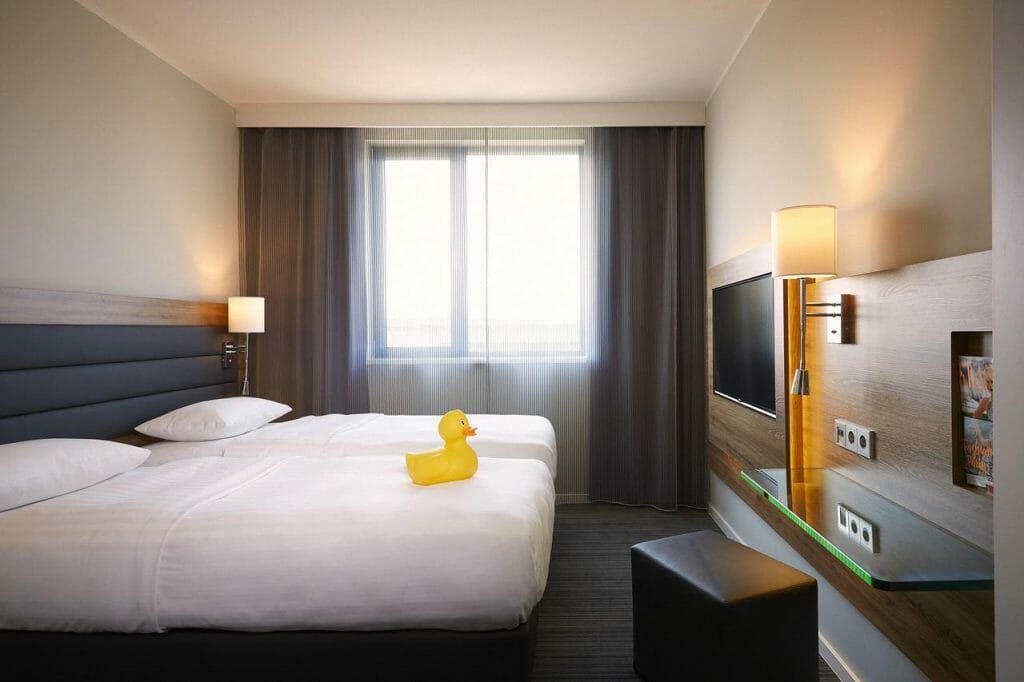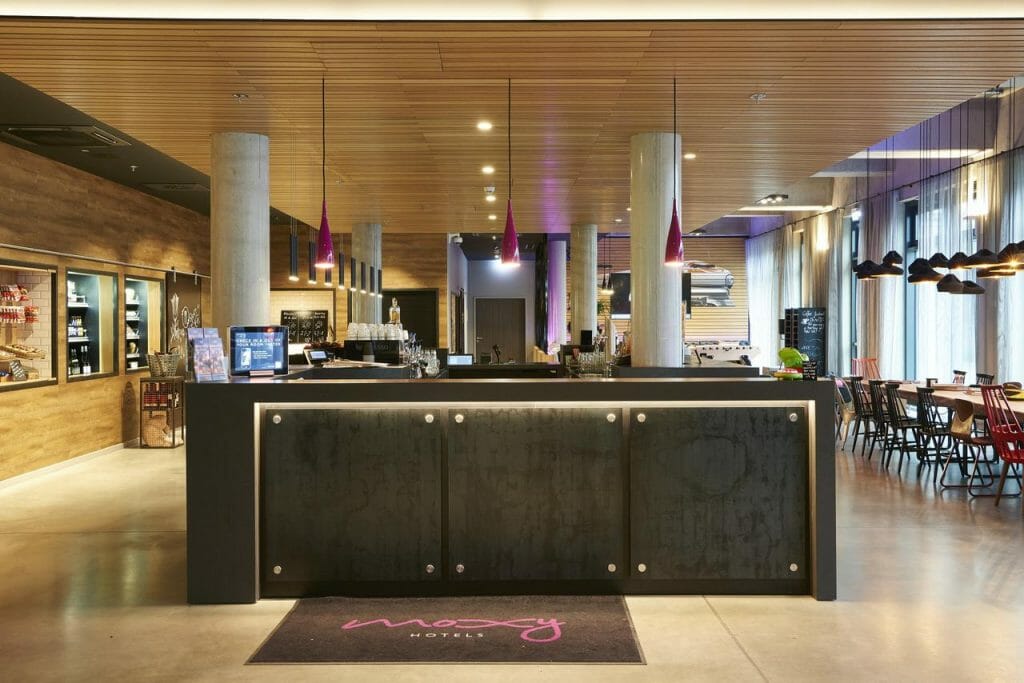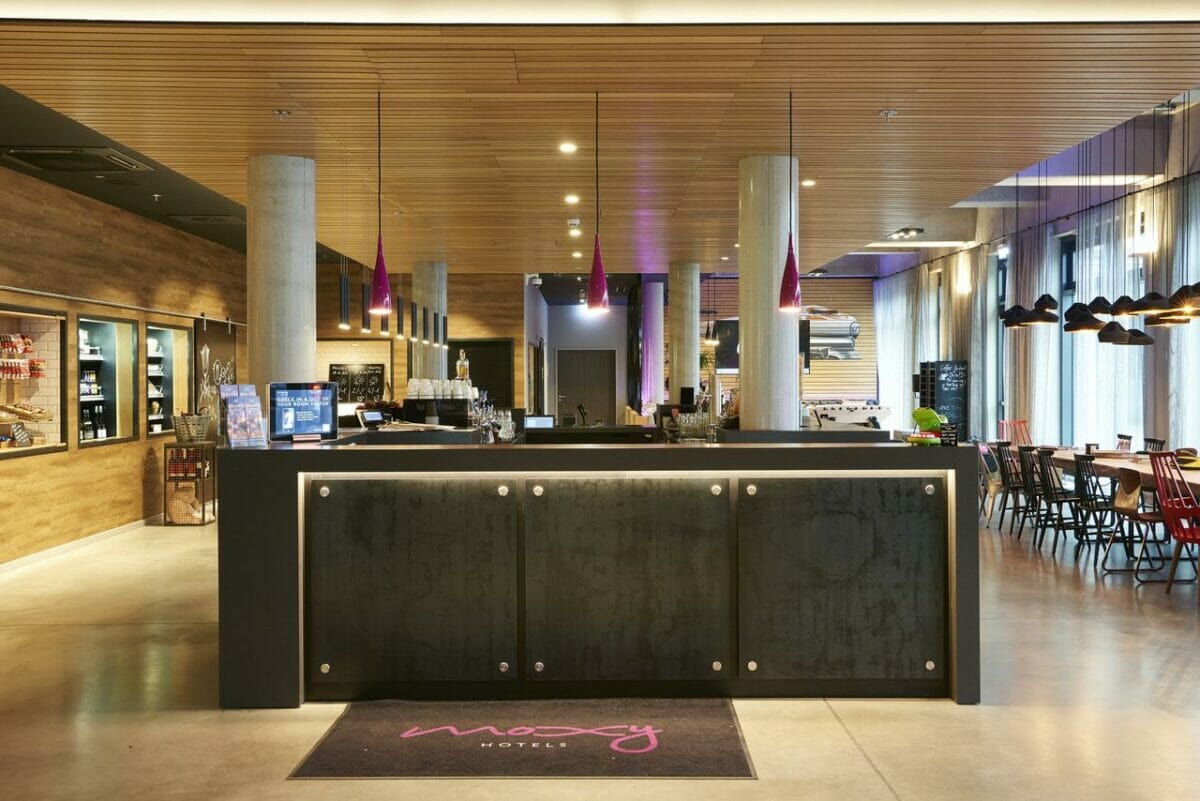 Milan is the fashion capital of Italy, and the Moxy Hotel gives you the perfect place to be right in the center of the action. Moxy's Linate Hotel is located right next to the Linate Airport, just a walk away. After a day of work or play, you can relax with a glass of famous Italian wine or a handcrafted cocktail in the hotel's sleek, sexy bar.
The lobby and lounge areas take many of their influences from Milan's famous street art, and when you're ready for bed, you can relax in comfy modern rooms. If you're flying into Malpensa Airport, don't worry – there's also a Moxy location there located right in the terminal.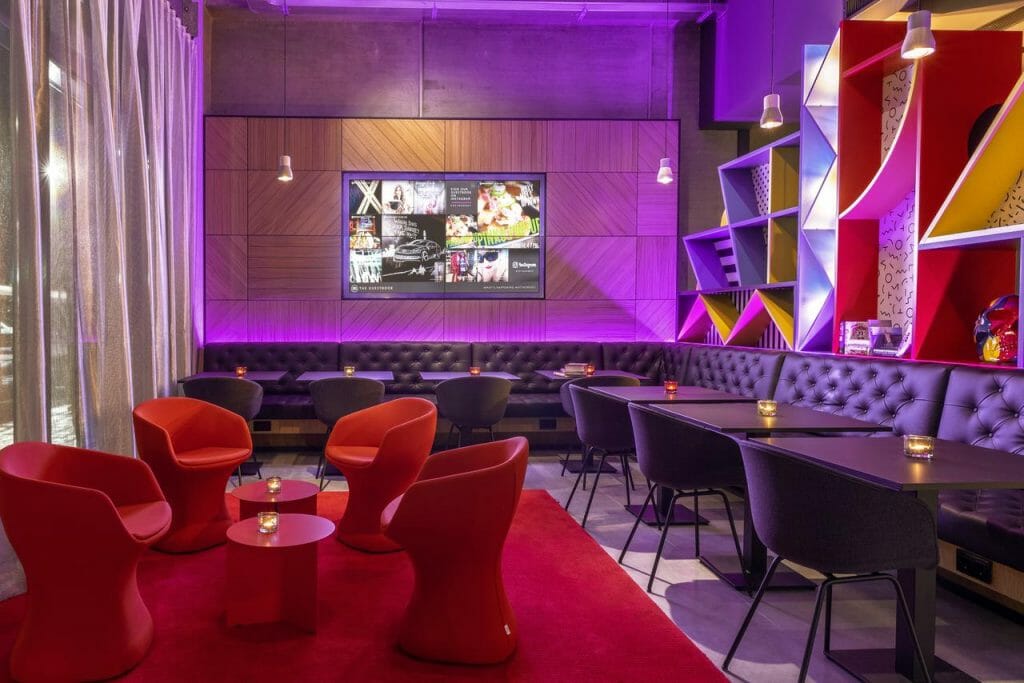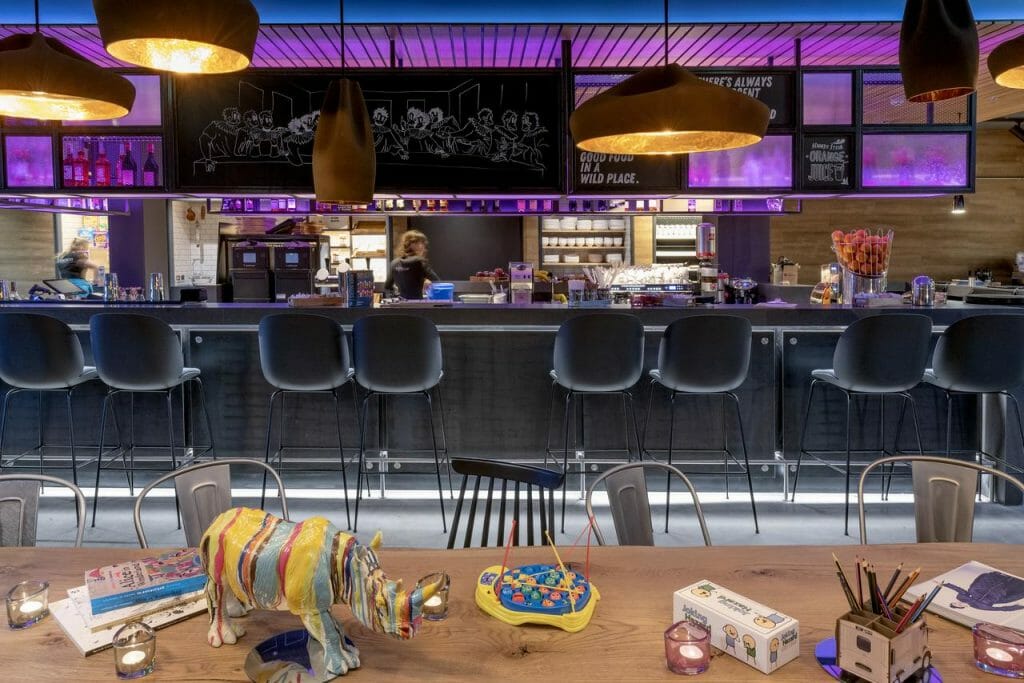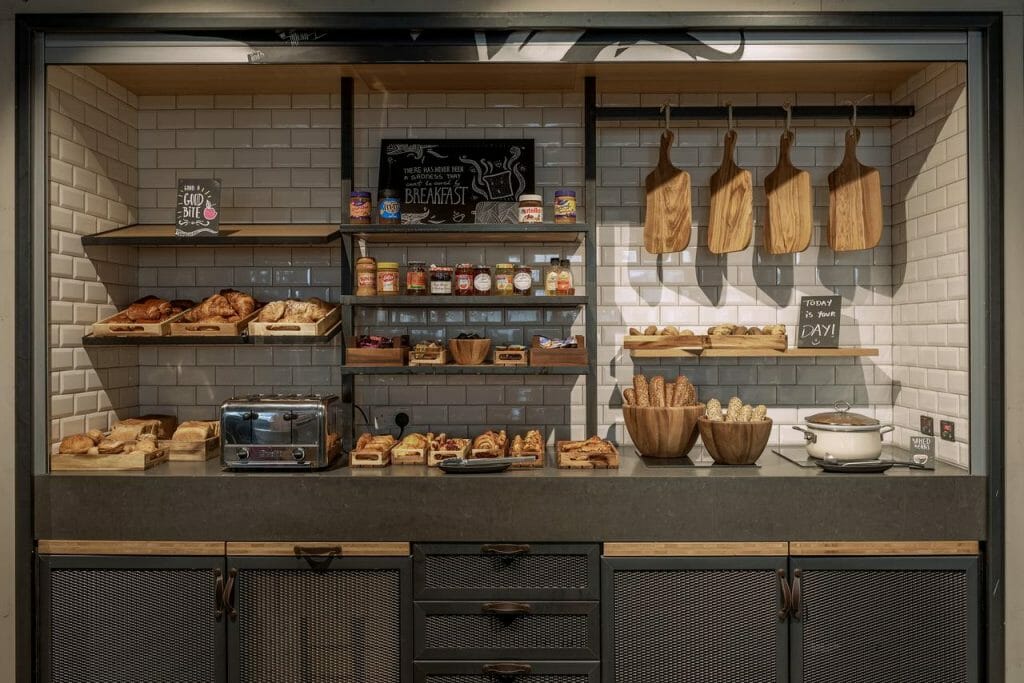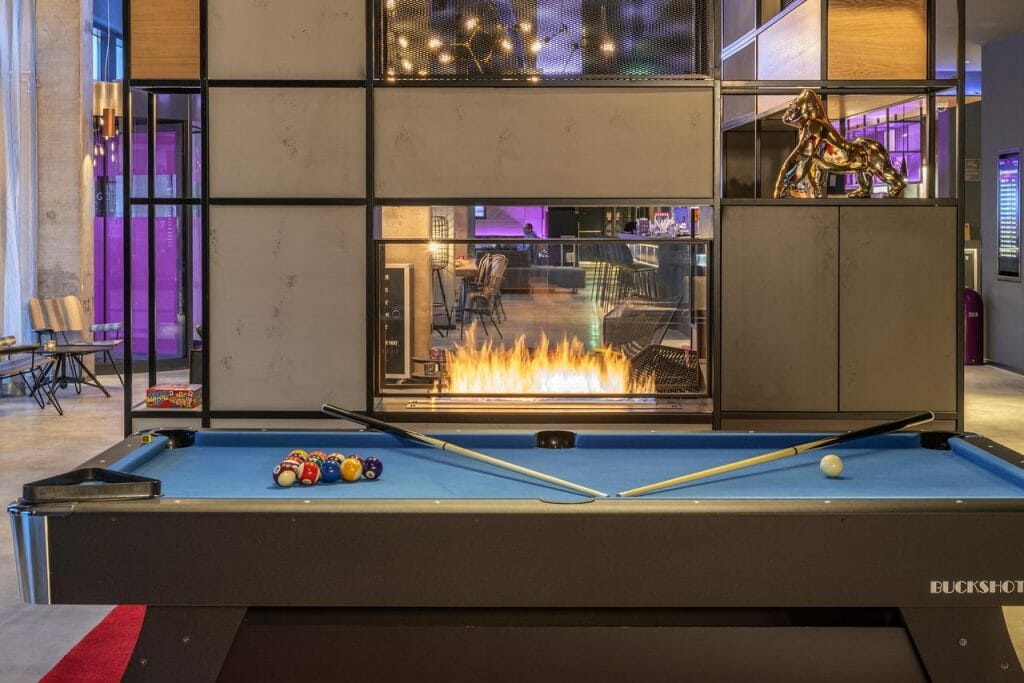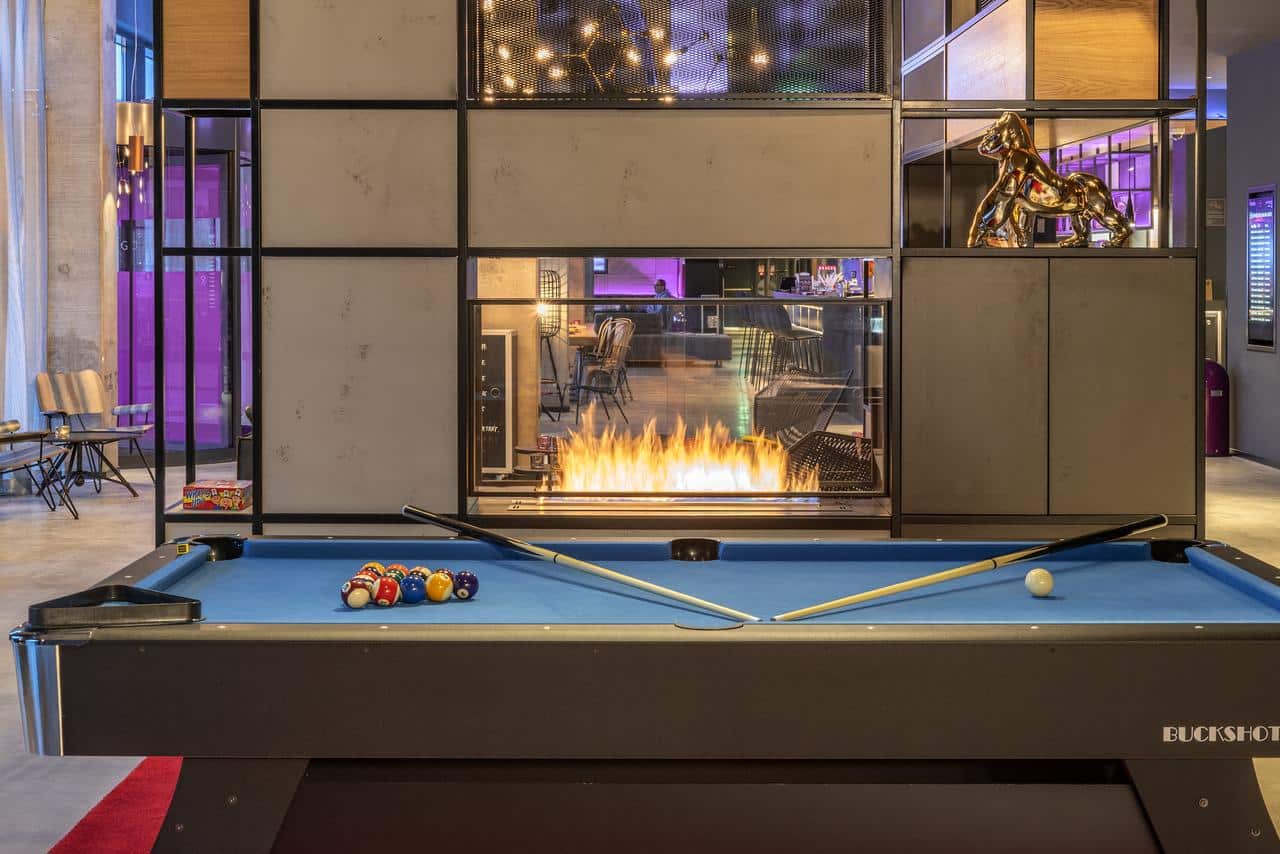 The Moxy Hotel's Stratford location in London is lively and exciting, with a fun atmosphere that doesn't take itself too seriously.
It's located very close to the Canary Wharf, Queen Elizabeth Olympic Park, and a wide range of other classic London attractions. The comfy lobby area has a modernist design with plenty of quirky, Instagrammable references to English culture. You can socialize with friends by playing one of the many games available or even heading down their giant slide, or enjoy a delicious drink after a long day.
If you need to be closer to the airport, there are two other Moxy hotels in London as well with similar services.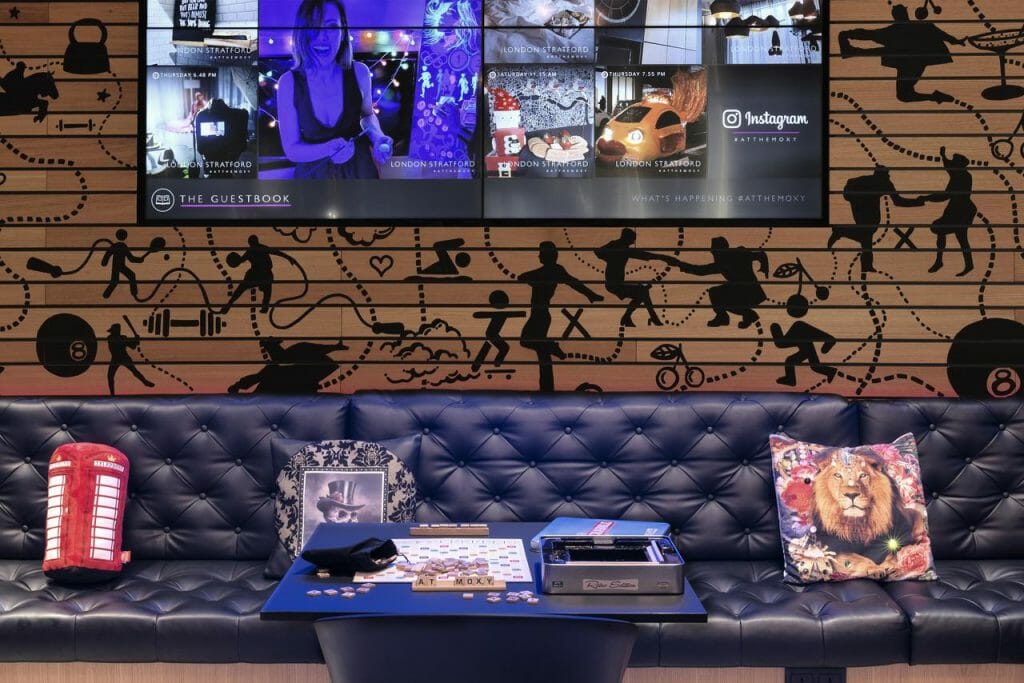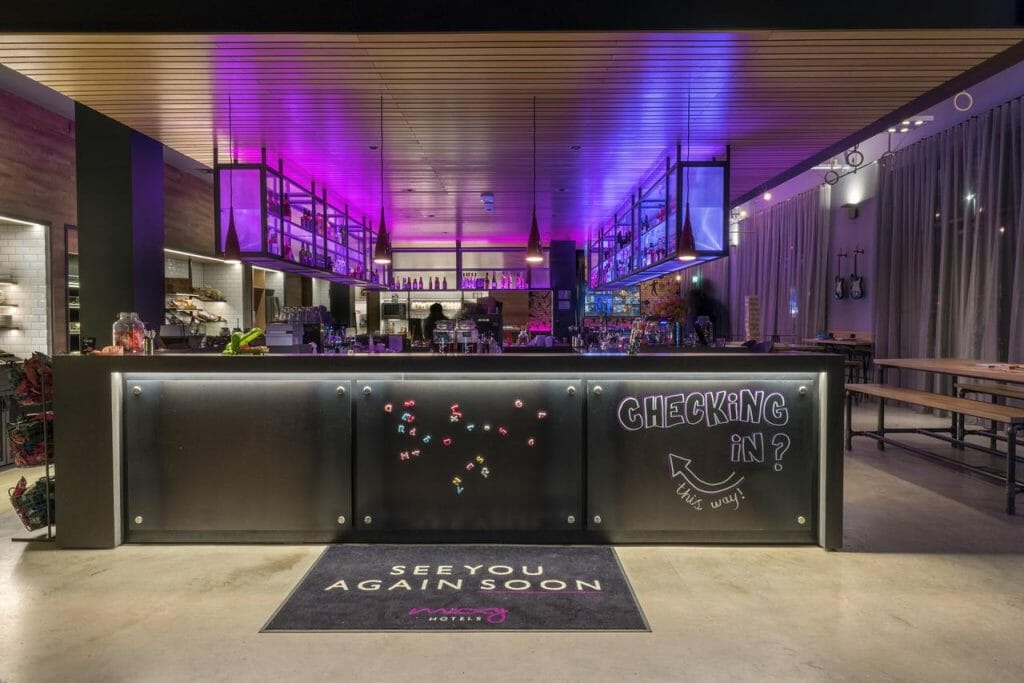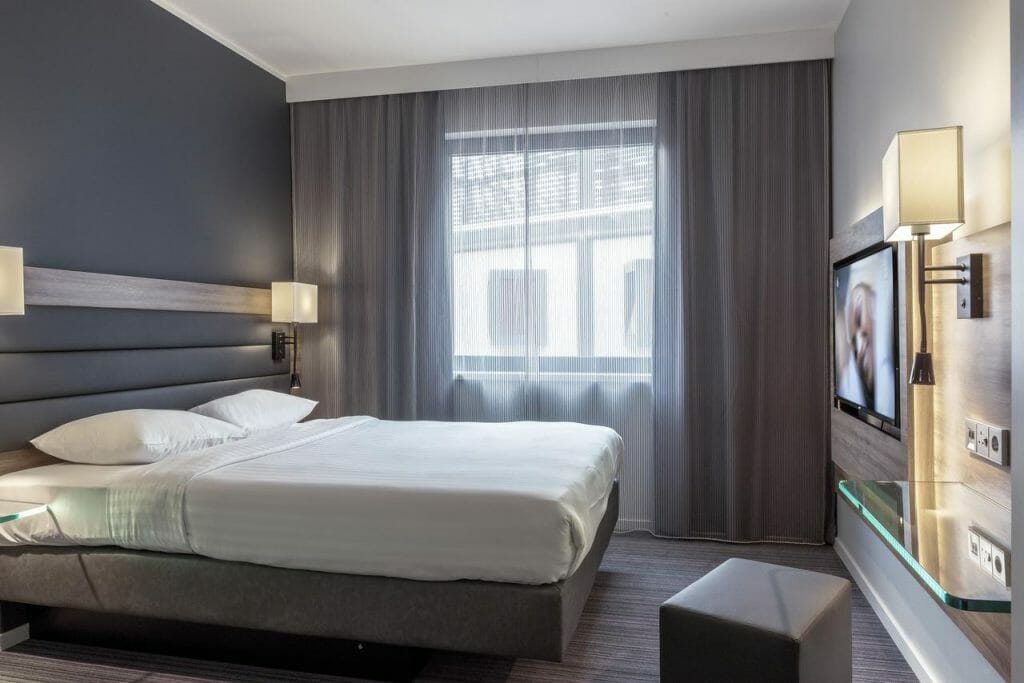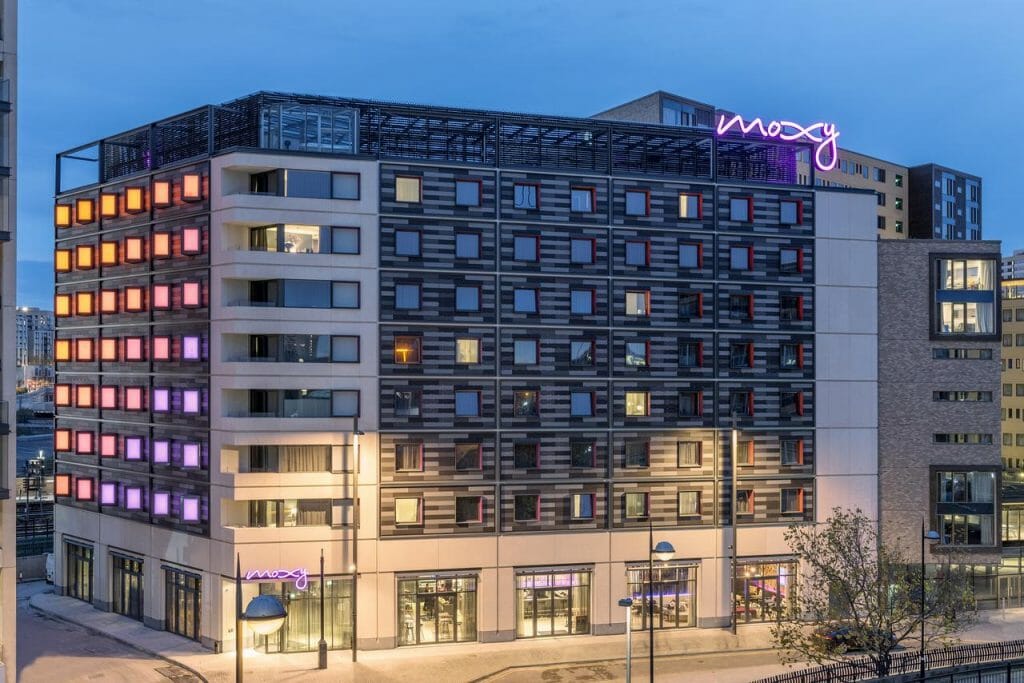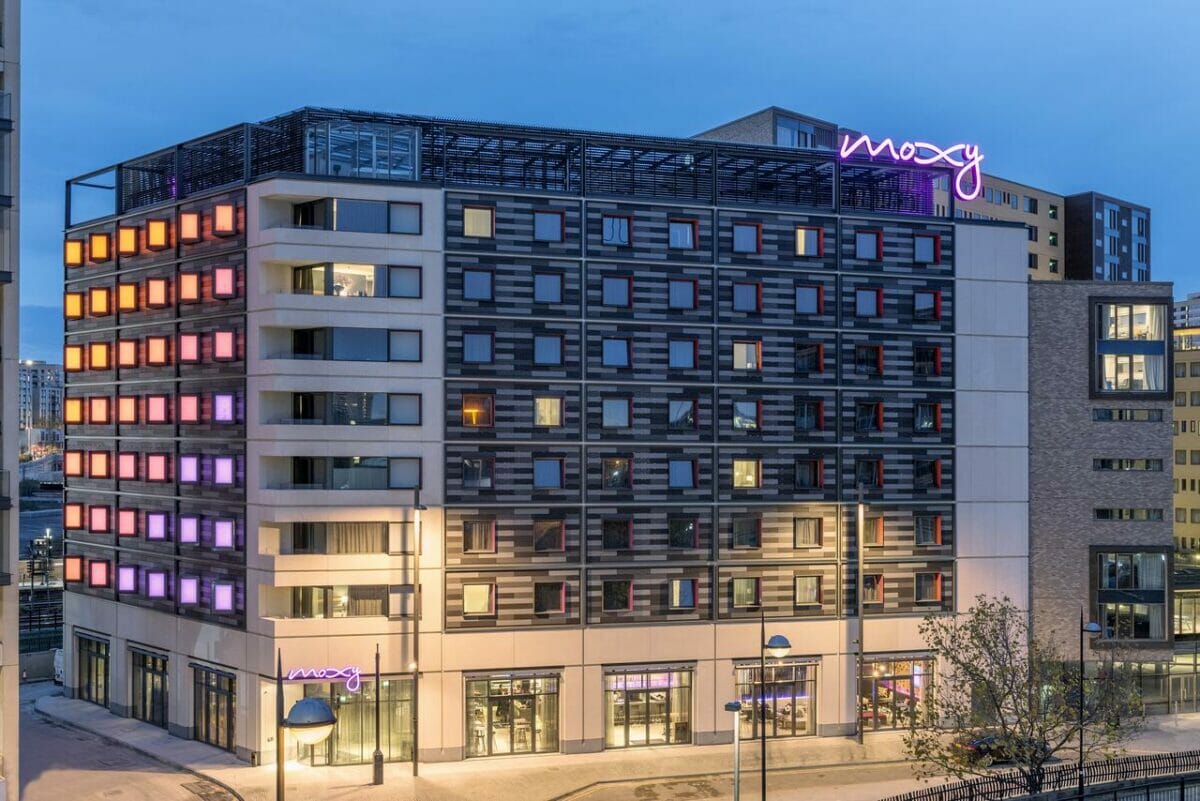 There are three Moxy Hotels in New York, but the Moxy Hotel in Chelsea is by far the biggest standout. It's one of Moxy's most luxurious hotels, at 37 stories tall, but still maintains that fun, millennial atmosphere you're looking for. The design elements at this hotel are influenced by Italian style as well as beautiful greenery and flowers.
There are two restaurants, a cafe, and a cocktail bar with fun drinking games and DJ appearances. There are also a wide variety of activities to enjoy – you can try your hand at reiki, pizza-making, floral arrangements, and so much more at this creative and exciting hotel.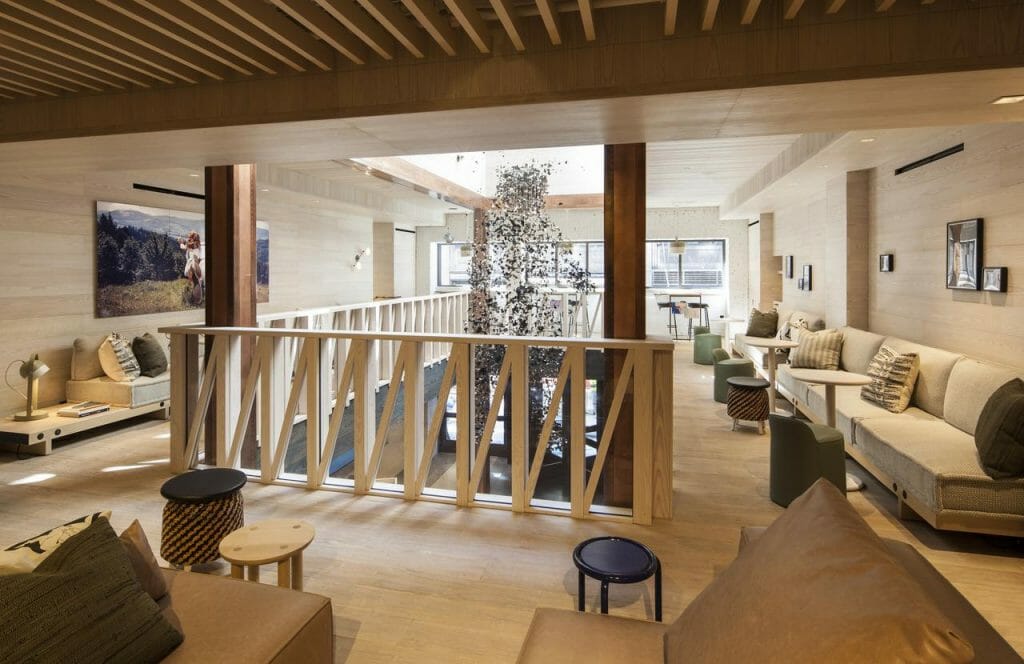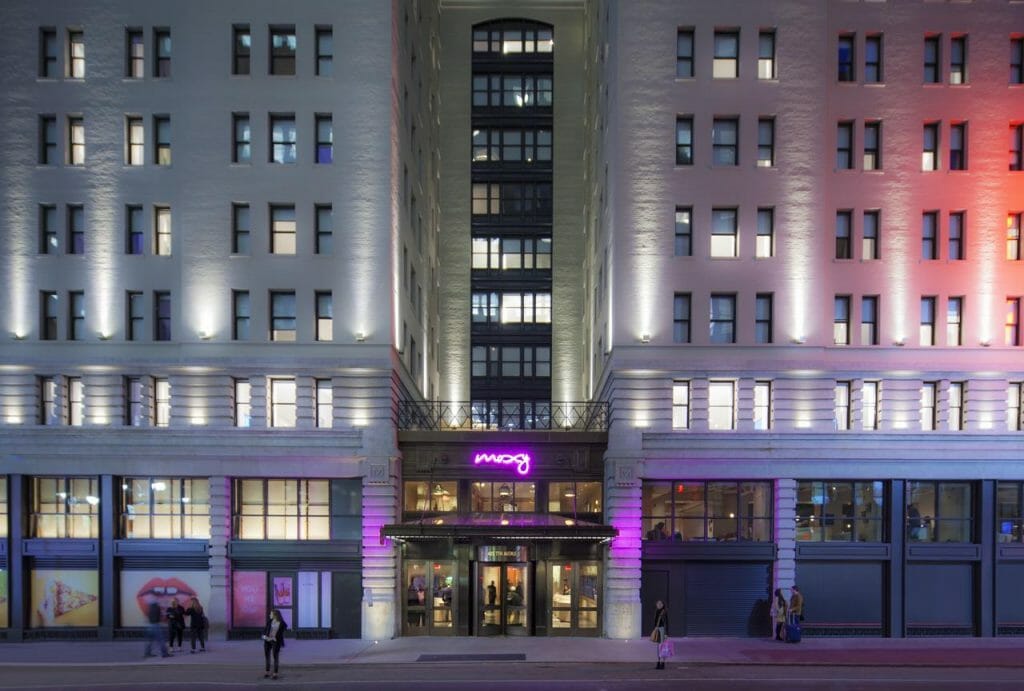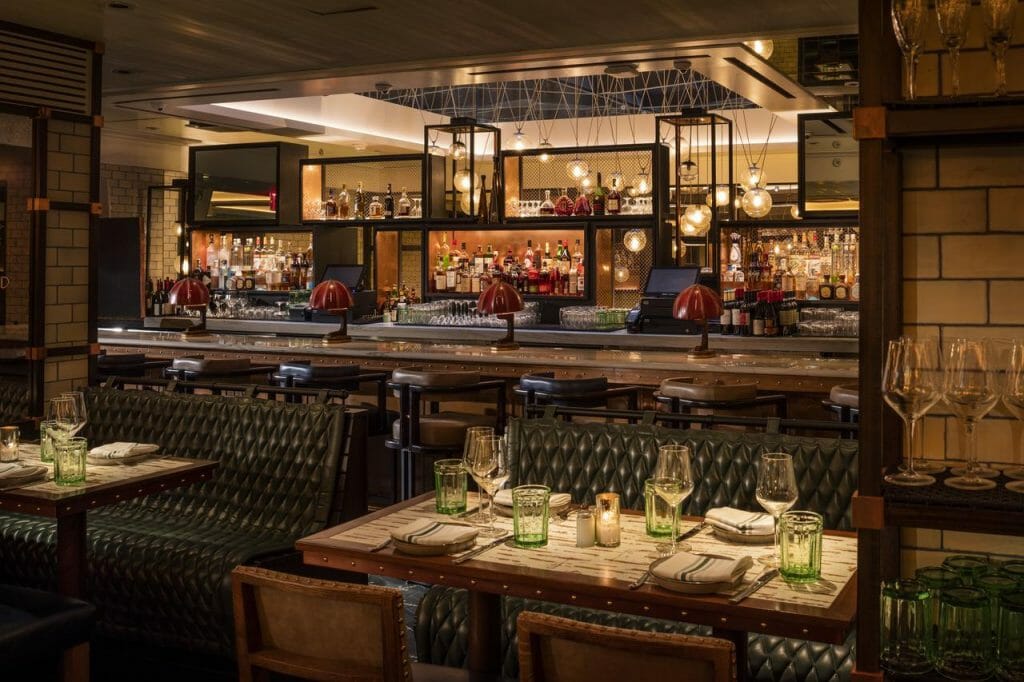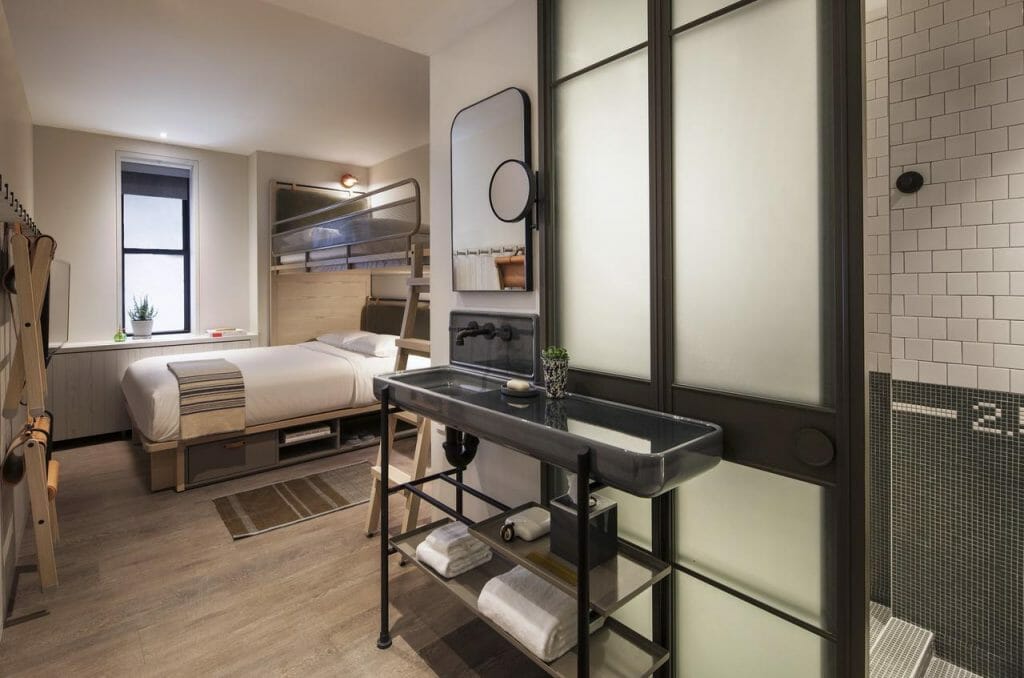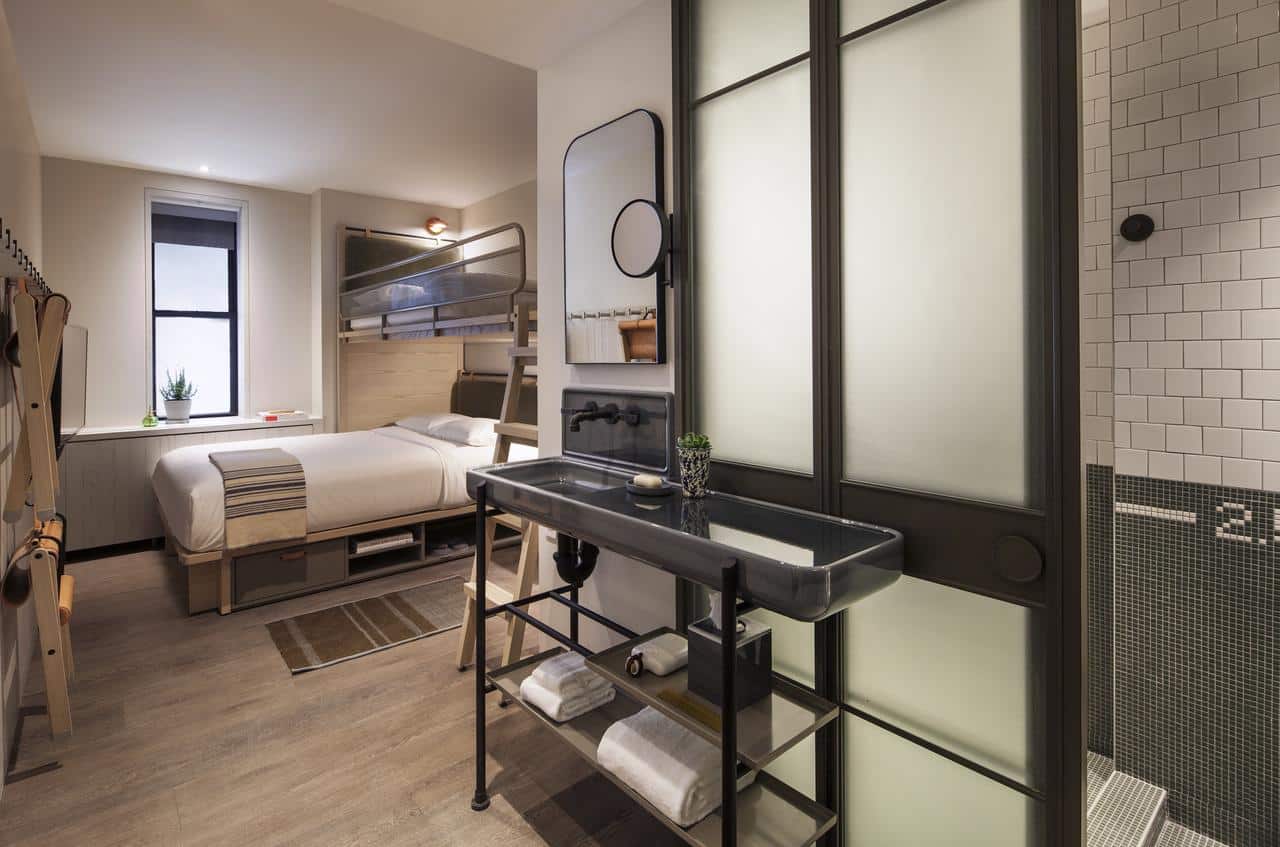 The Moxy Hotel in Stuttgart is located right by the airport, but it's also just a quick drive away from the city center. This outpost of the Moxy has a very sleek design with plenty of references to the city's automobile culture. The communal lobby space is plentiful, with lots of room to work as well as the signature Moxy bar and other places to socialize.
Each room has a giant flat screen TV and wifi, and the bar area serves up the food and drinks you'll need to fuel your travels.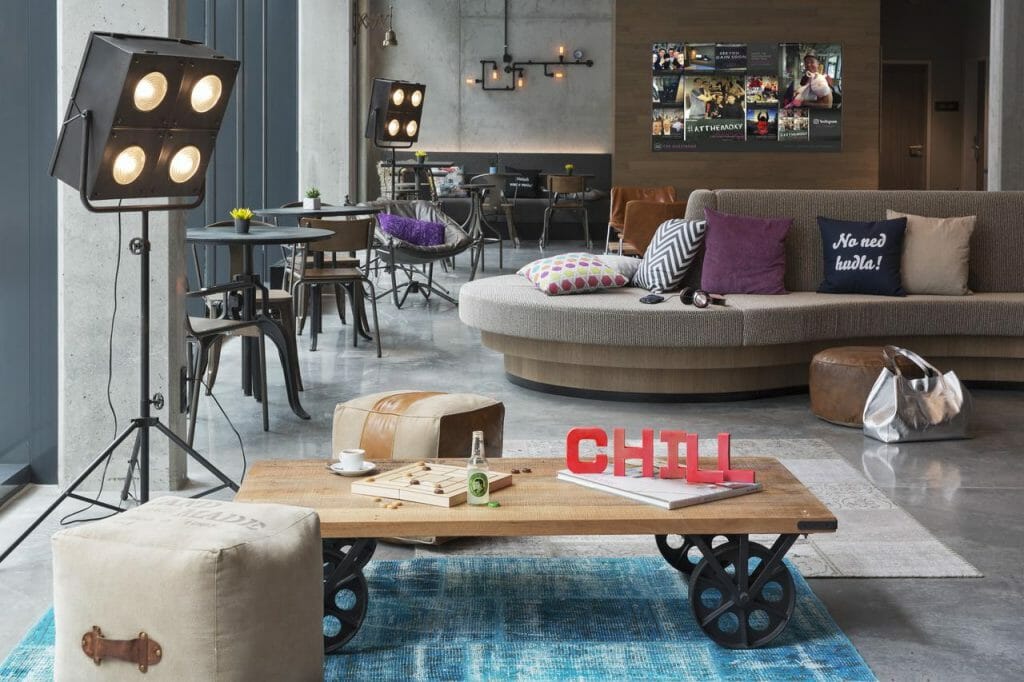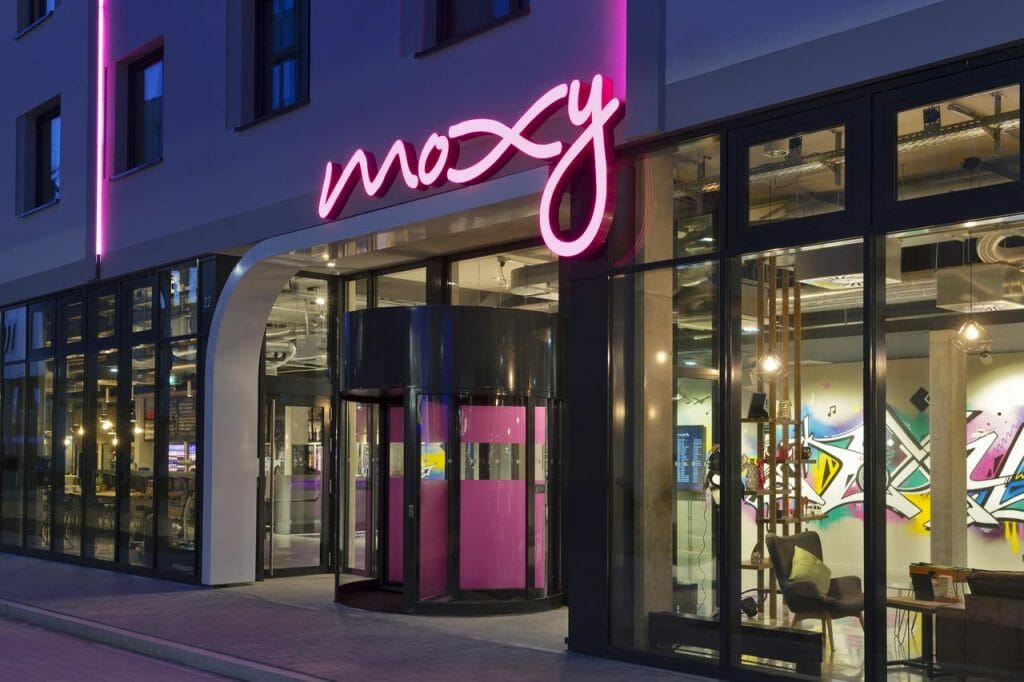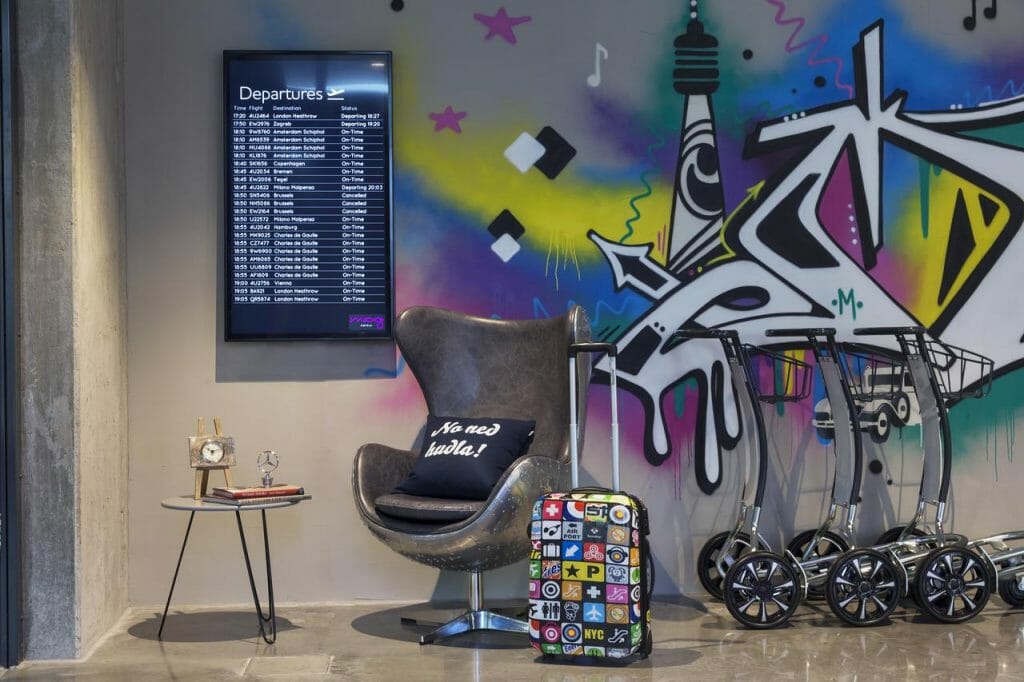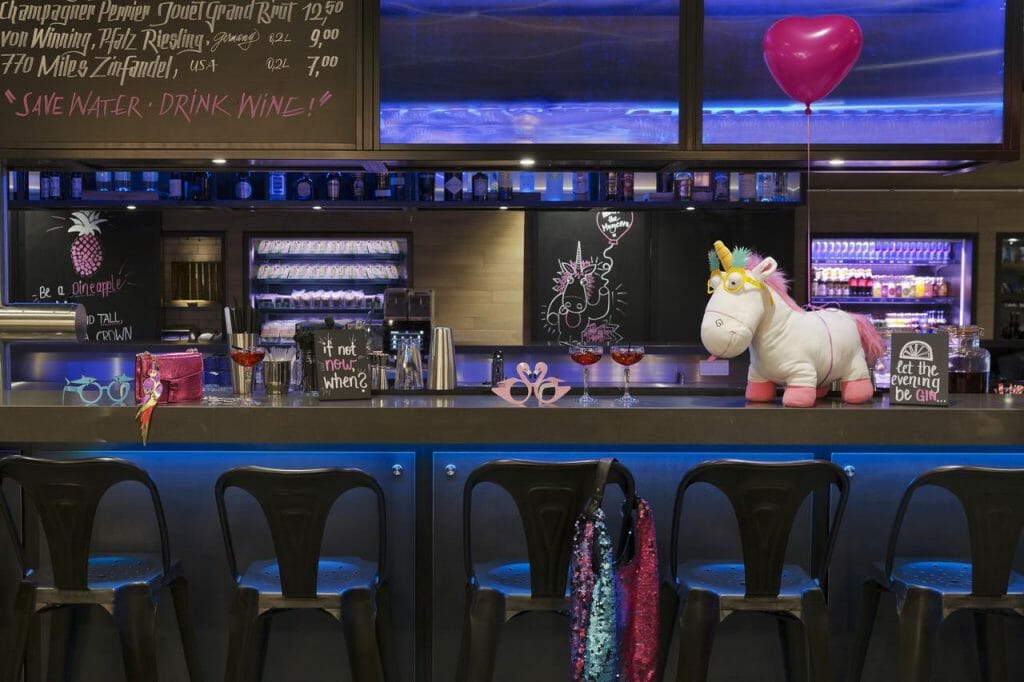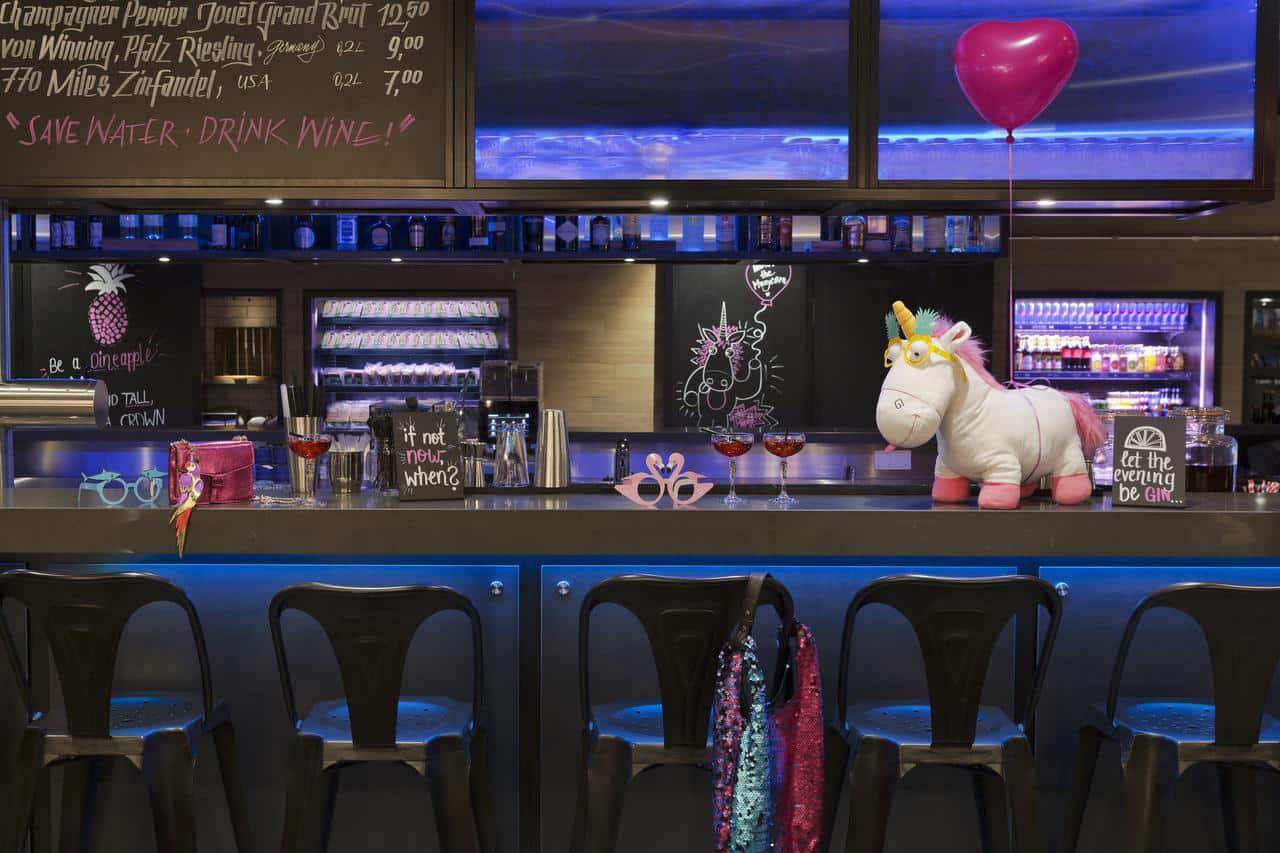 Nashville is one of the most dynamic cities in the US at the moment, with a thriving music scene as well as exciting art and food to explore.
While the Moxy in Nashville hasn't opened yet, it's slated to start accepting reservations in just a few months. It will be located right in the heart of downtown Nashville, so you will be walking distance to all the fun bars and music venues you might want to check out.
You will get a drink upon check-in at the bar, and they'll also serve coffee from local roasters. In addition to the lobby bar, there will also be a rooftop bar and a restaurant to give you more dining and drinking options. This is definitely a Moxy location to add to your list.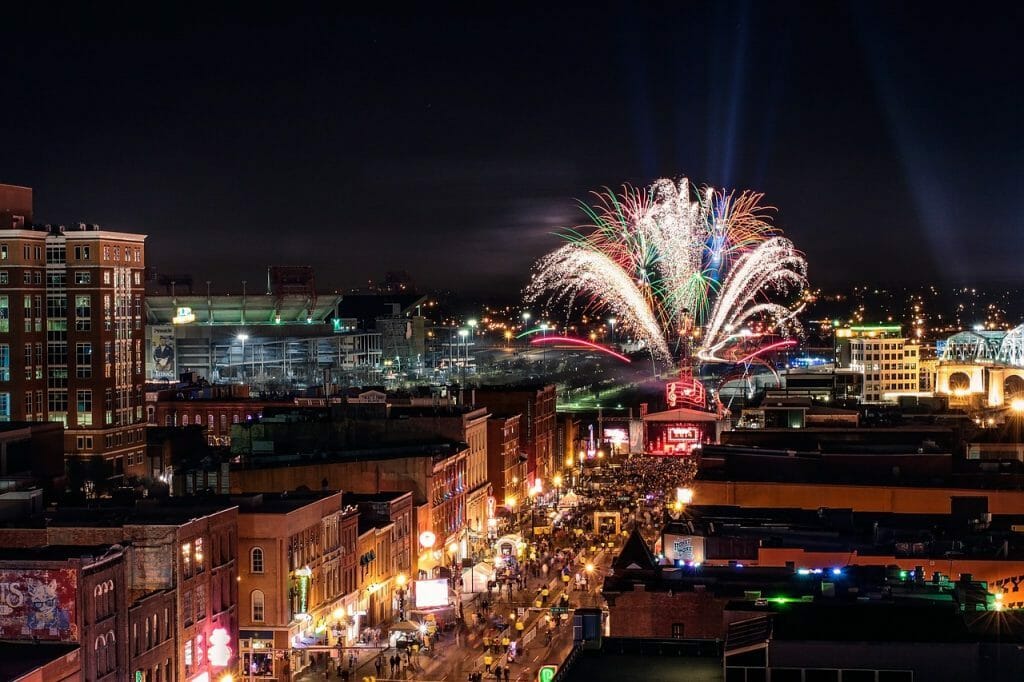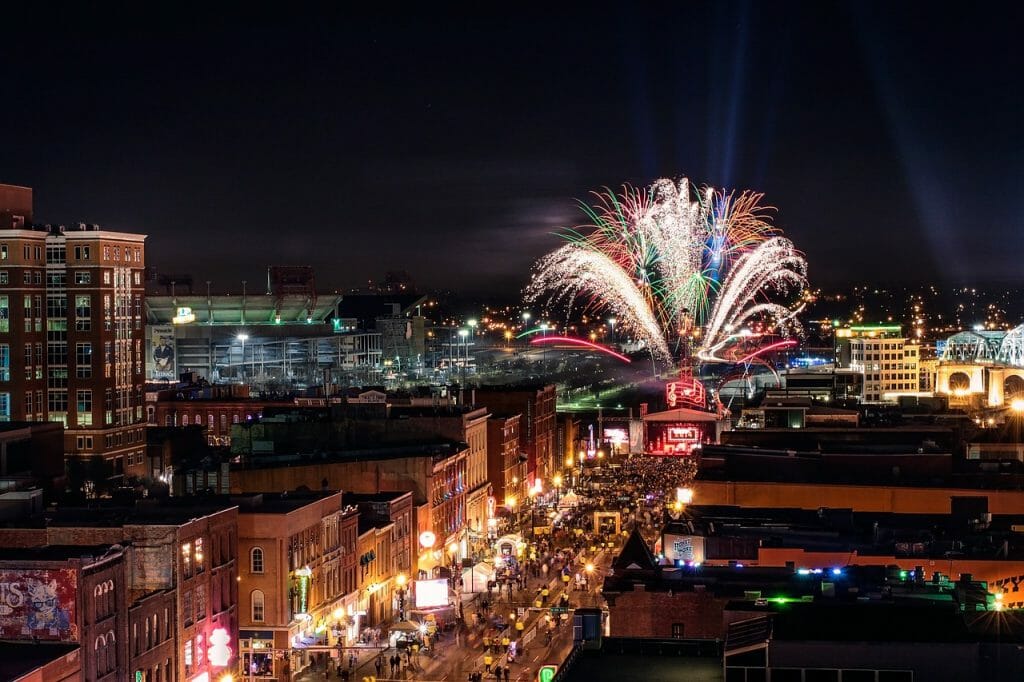 The Moxy in Denver is located in the trendy Cherry Creek district, located just a short drive away from downtown. You're surrounded by local restaurants and plenty of high-end shopping in walking distance, or you can take a quick ride into the city for more nightlife.
Inside the hotel, there's a woodsy lounge area with an upscale cabin aesthetic, and you can head out to the patio to relax around the fire or even play some shuffleboard. The rooms are efficient but comfy and let in all of Denver's natural sunlight.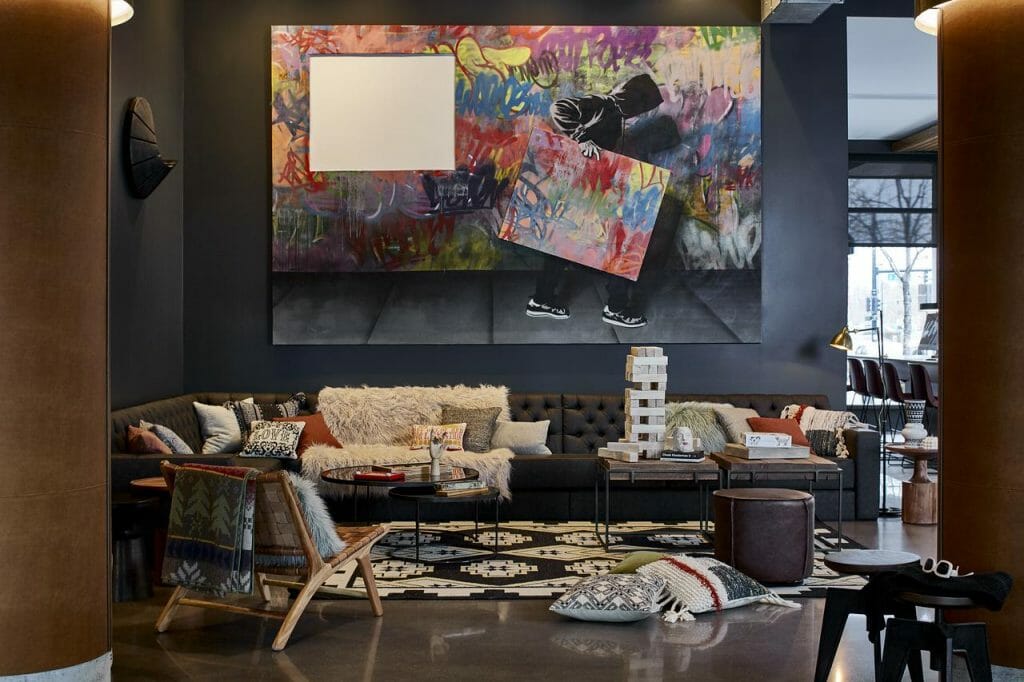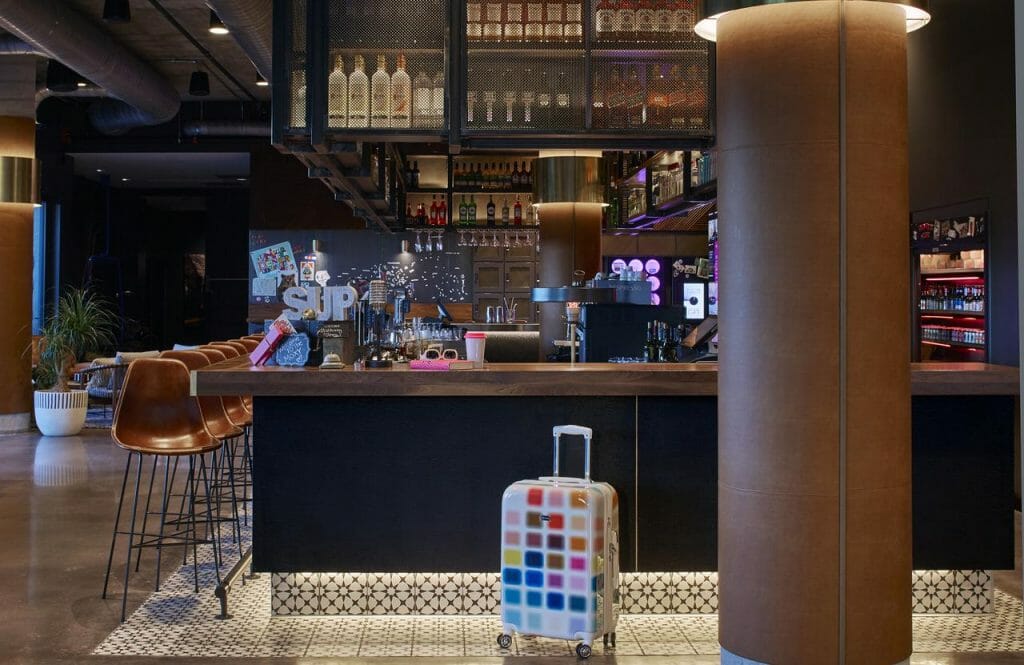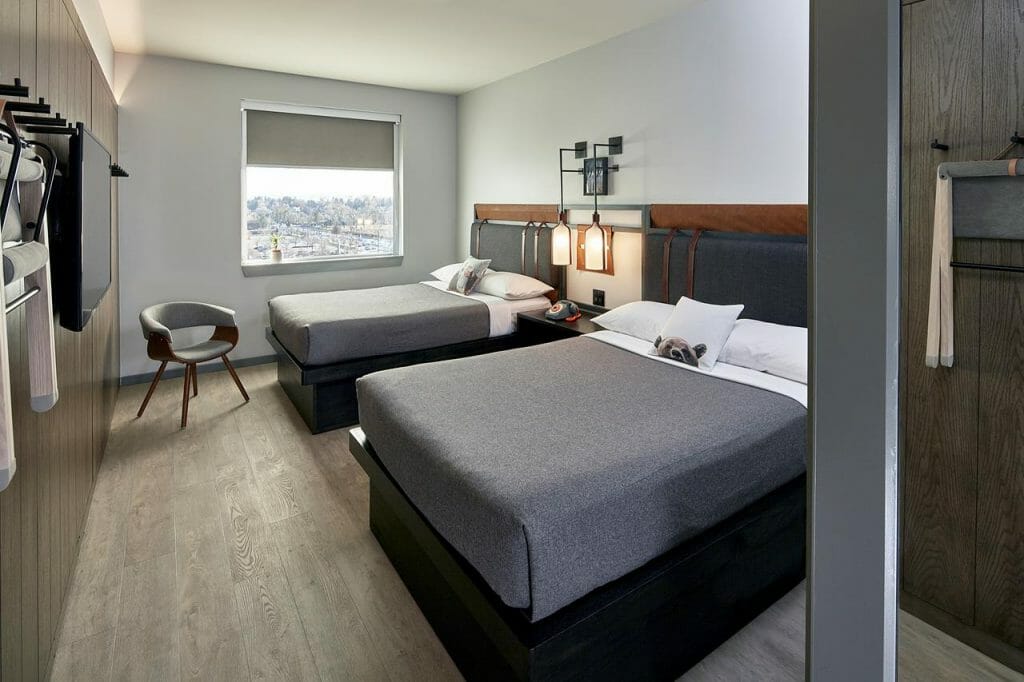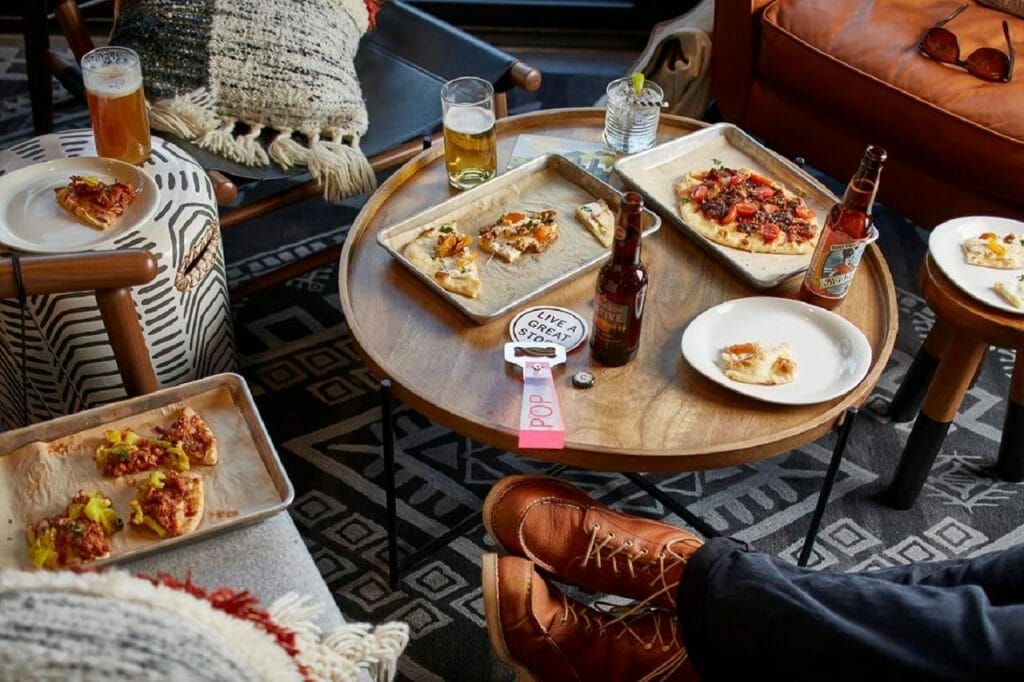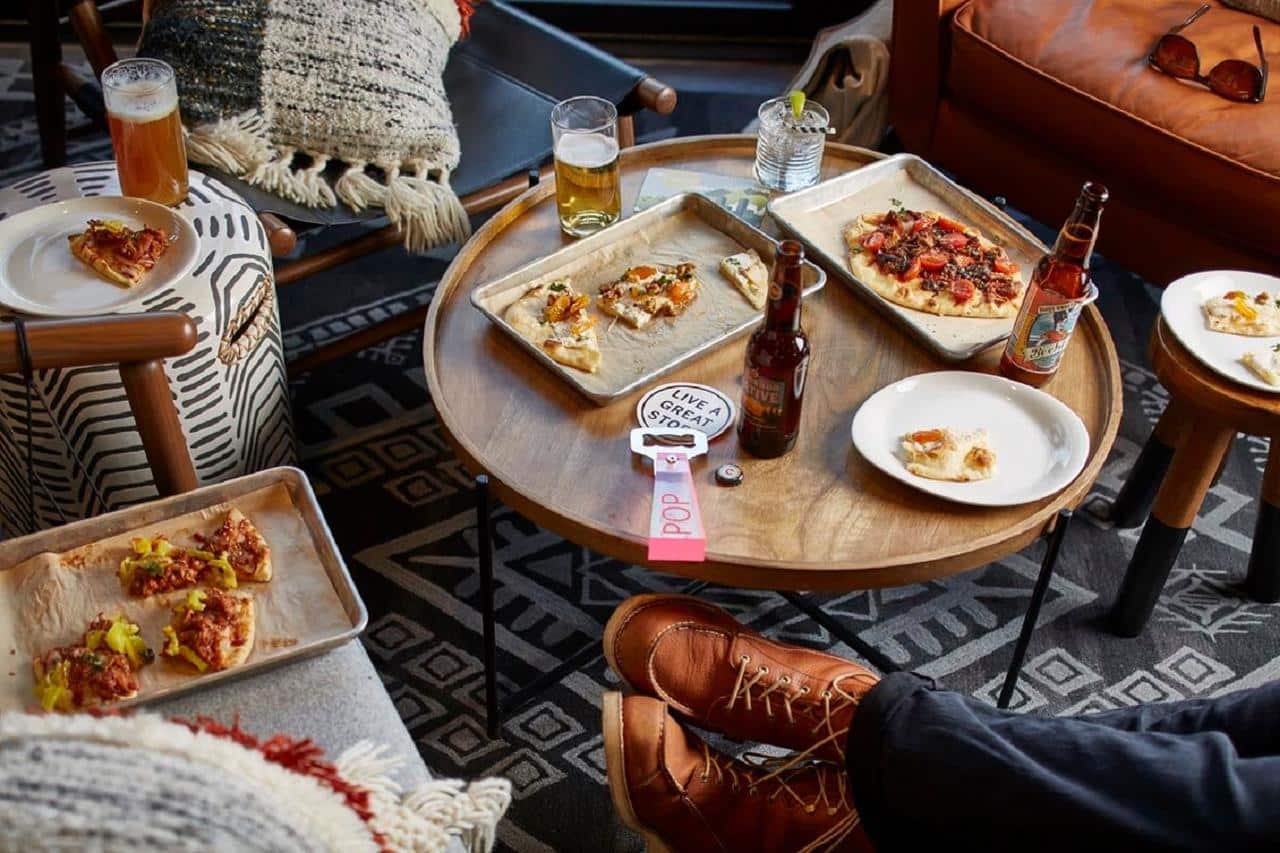 The Moxy is the perfect place to stay in Chicago, with a prime location in River North and plenty of fun activities to keep you occupied. Upon walking in, you'll enter into the huge lobby and lounge space, all centered around the bar. There's also a taco and burger counter, plenty of games, and a quieter library space with computers if you need to unwind.
Each room represents the sleek and hip style of Chicago, and you'll get some stunning skyline views as well.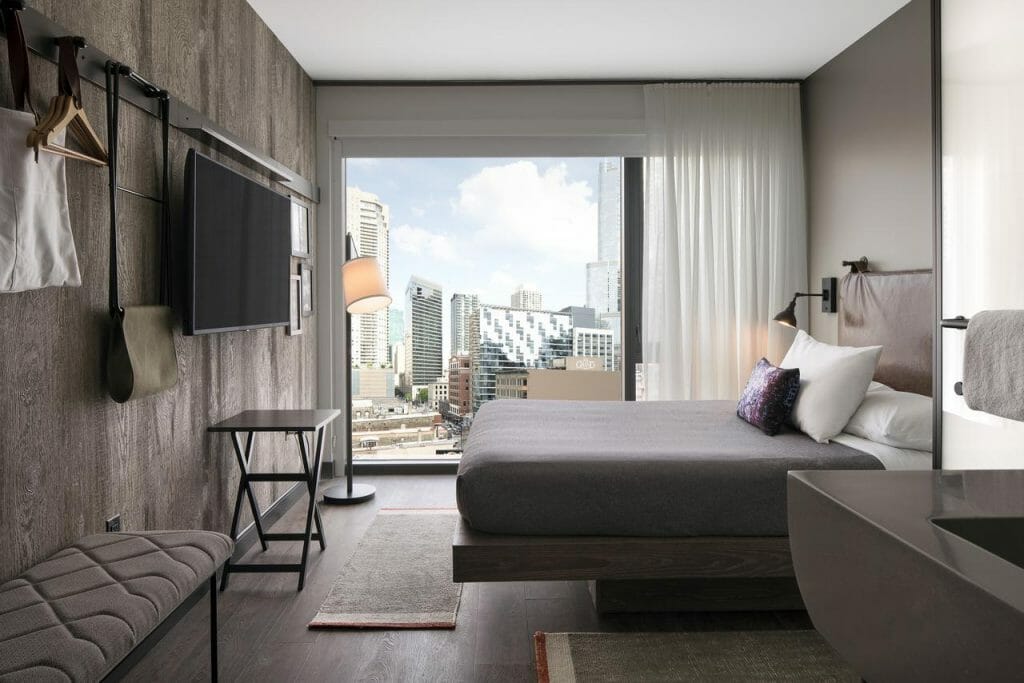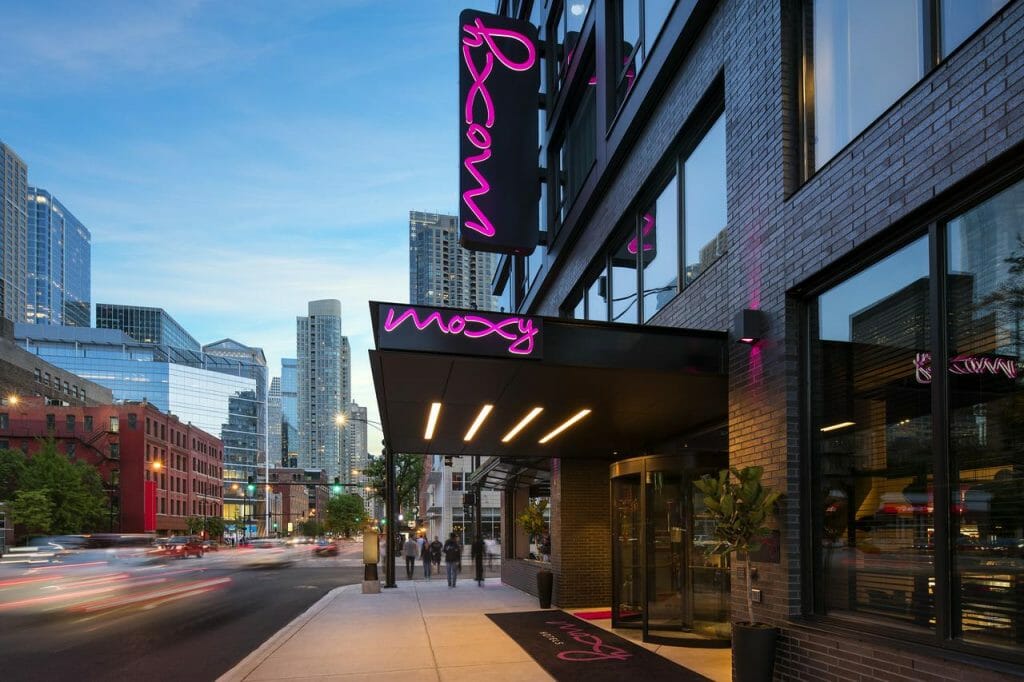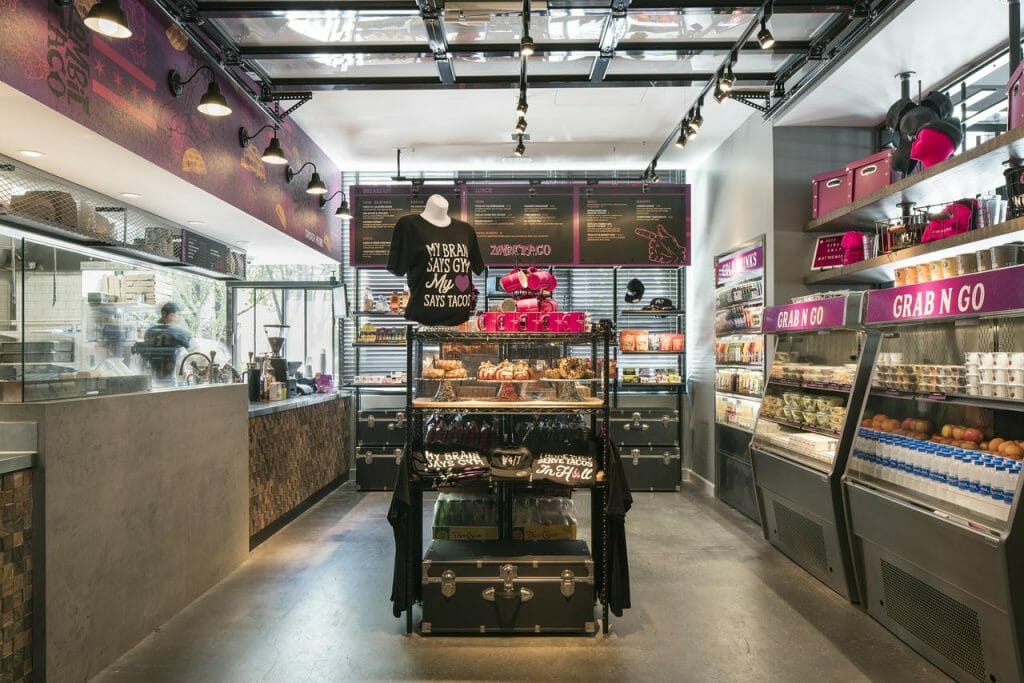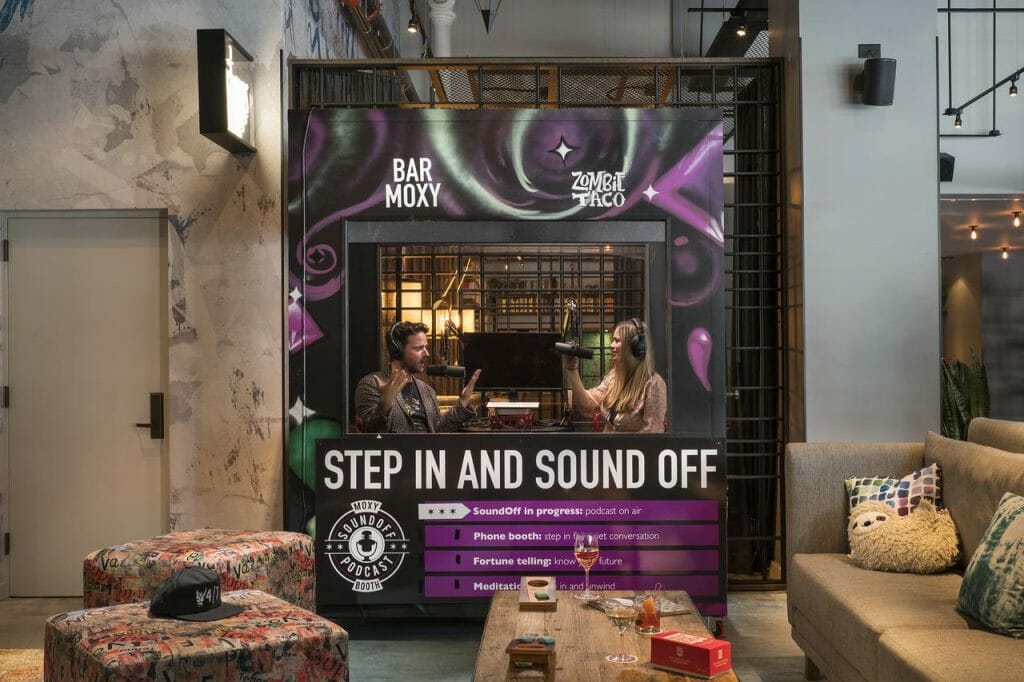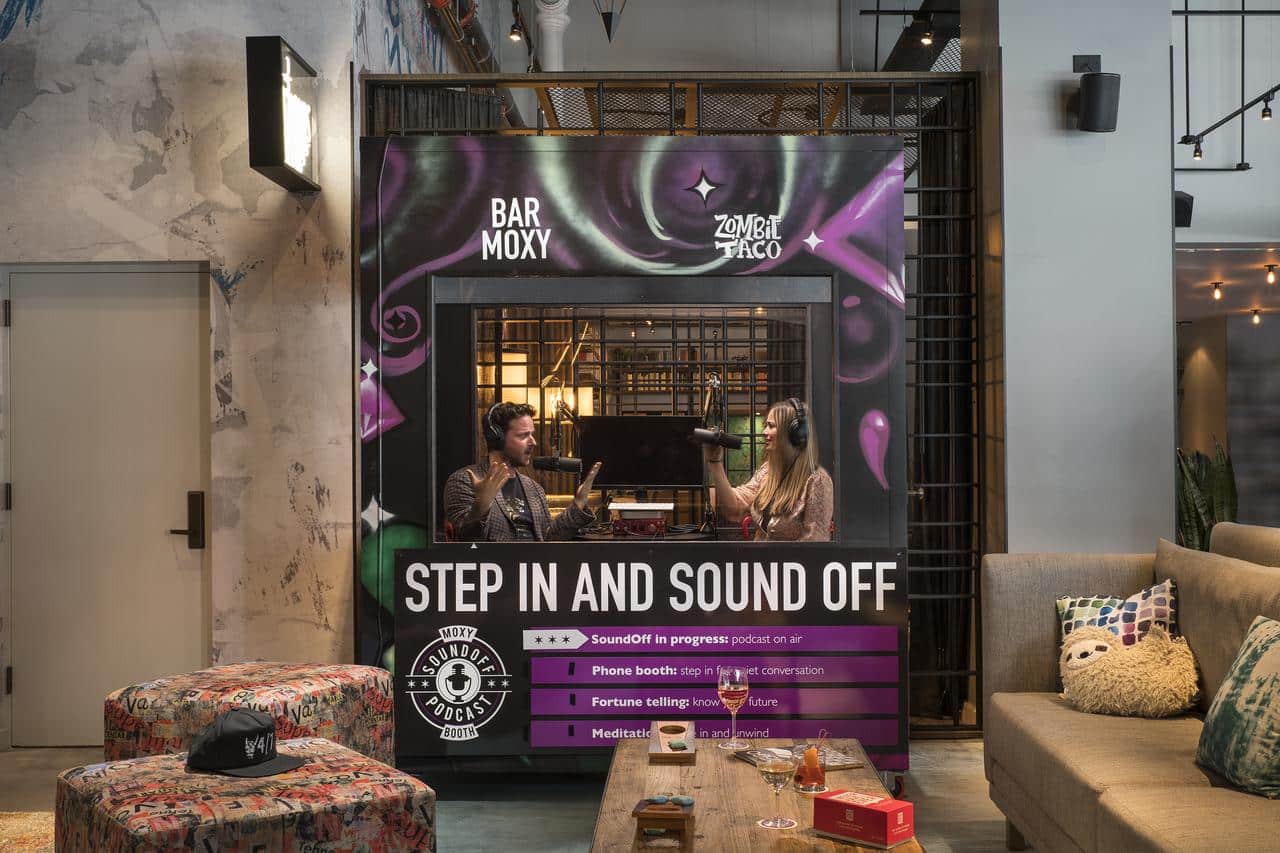 The Moxy San Diego fits in seamlessly with the Gaslamp Quarter, the city's bustling nightlife neighborhood and close to the cities gay scene. Upon entering, you'll find highly Instagrammable decor elements, like neon signs and wall graphics that perfectly represent the creative yet laid-back nature of San Diego.
Saddle up to the bar for your welcome drink, or challenge your friends to a game of shuffleboard. The lobby area also contains fun arcade games and a variety of snacking options. If you're visiting San Diego for business, there's also plenty of comfortable seating where you can work, or even chic meeting rooms where you can concentrate even further.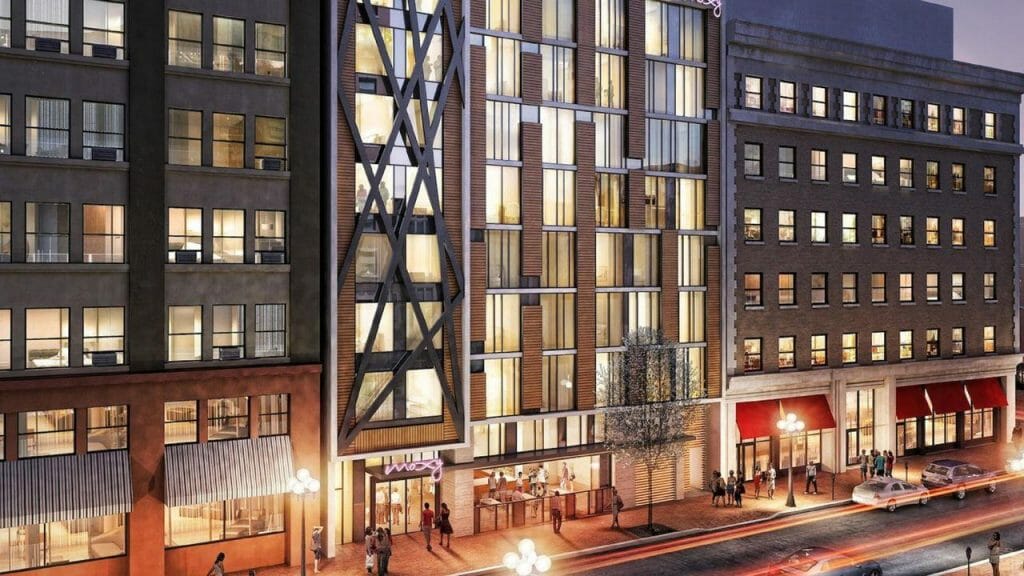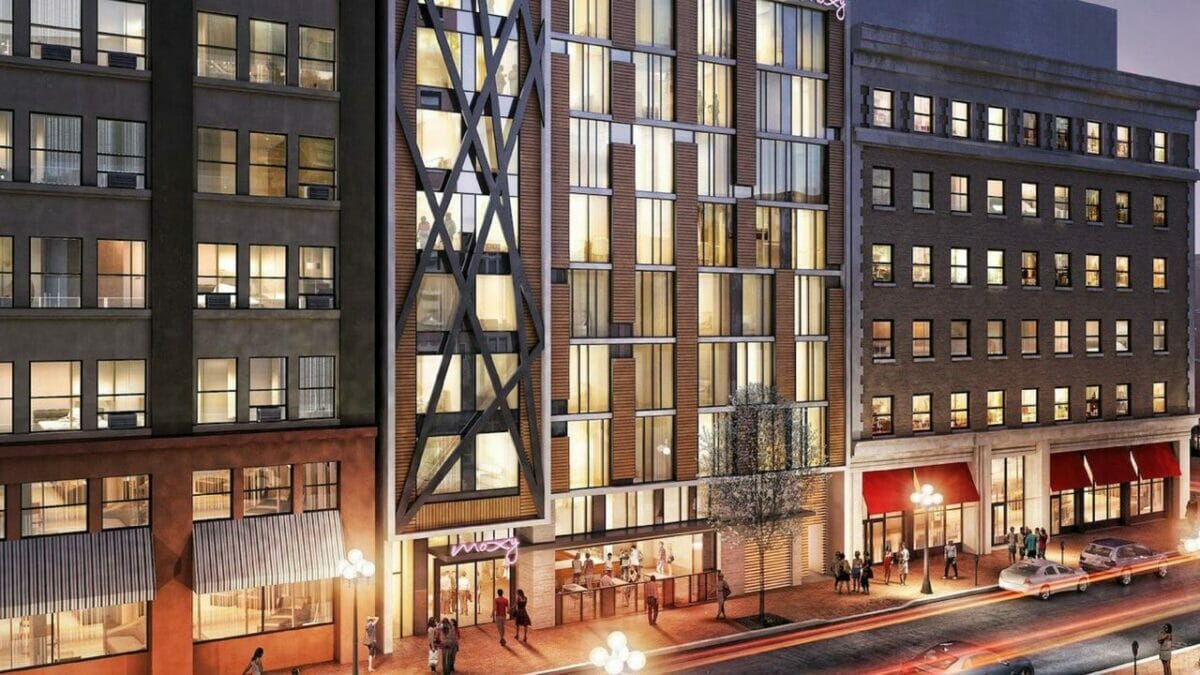 The Moxy Edinburgh is just steps away from the airport, so you can crash into their ultra-comfortable beds after a long flight. Right when you check in, you'll get a drink and you can hang out in the gorgeous lobby, which looks more like the city's chicest lounge than a hotel chain welcome desk.
There are fun arcade games you can challenge your friends to, or you can explore the Moxy's collection of books, which celebrates the city's history as a UNESCO City of Literature. This hotel is also brand new, so you'll get the freshest facilities and get to stay on the cutting edge of Scotland.