While everyone has heard of the flourishing gay scene in Berlin, Cologne, and Hamburg, Gay Stuttgart – Germany's sixth largest city – often flies under the radar.
While Stuttgart might be famous for fast cars, fancy restaurants and hard workers, travel-insiders know Stuttgart for its rolling hills, vast vineyards, some of the biggest folk festivals in the world and culture.
Yes, Stuttgart is often ranked as the best city for culture in Germany, employing the highest proportion of people in the culture sector as well as having the largest proportion of people who attend shows, museums, concerts and other cultural events. Throughout the year there are over 200 food, dance, art, music and cultural festivals in Stuttgart, and that's without even counting all the gay party's in Stuttgart!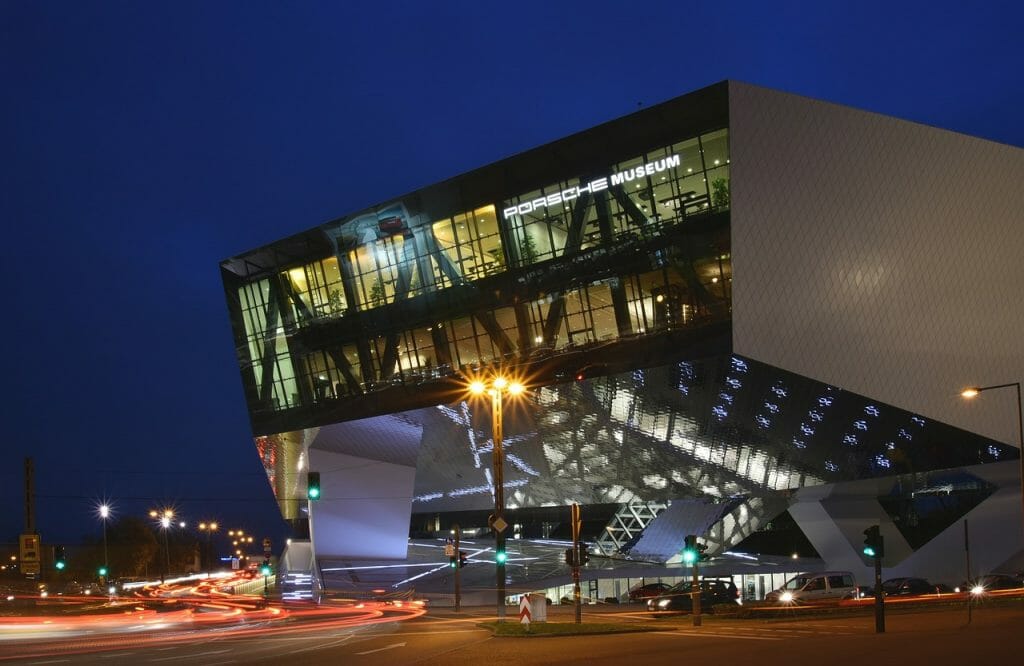 Stuttgart, the state capital of Baden-Württemberg, is also home to the Swabian people – an ethnic group distinct from their Alemannic and Bavarian neighbors. Basically the Scots of Germany, Swabians are renown for their thriftiness (and wealthy), an excessive affinity for cleaning, a somewhat unintelligible dialect and as being prudish, bourgeois simpletons.
Indeed, immigration Swabian's are largely blamed for ruining Berlin's rough-around-the-edges vibes. While not as quite as open-minded as the rest of Germany – the financial benefit of a family is highly valued here – gay travelers are highly unlikely to experience any issues at all. The sterotype goes that Swabian's are more worried about their cheque-book than extraneous issues (for them).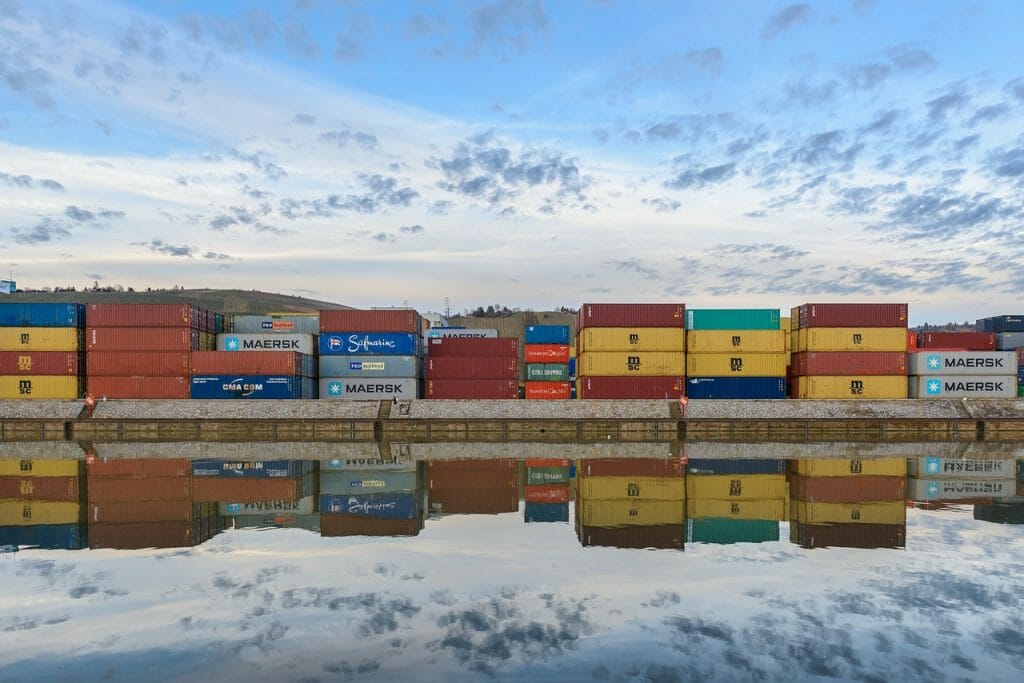 While Germany might have taken a 'better later than never' approach to legalizing gay marriage, it is now frequently named one of the most gay-friendly countries in the world. LGBT people are simply embraced as a natural part of society and no big fuss is generally made outside of the annual Stutgart Pride. Today in Gay Stuttgart there is a well-established queer scene, although with many in the LGBT community no longer feeling the need to segregate themselves many gay clubs have closed recently.
In their place, many 'pop up' gay events or take-overs of otherwise 'straight clubs' occur so there is still plenty of nightlife. We can't help but feeling like something has been lost in this shift however, but in this city of business – money talks, and if they were not being used, it only made sense to close and move on to the next thing. Most of the remaining bars, clubs and sauna's of the Stuttgart gay scene are found in the city center and while the gay nightlife isn't as wild as the rest of Germany, but it still has a lot of energy and heart!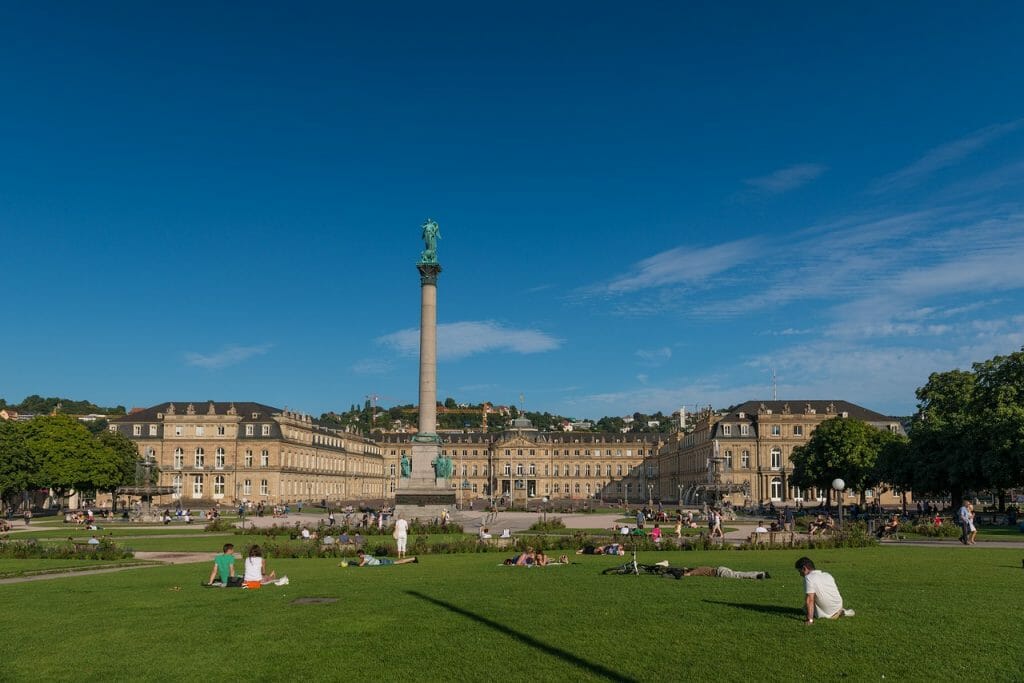 Gay Stuttgart Guide: The Essential Guide To LGBT Travel In Stuttgart Germany
Attractions in Gay Stuttgart
Obviously being gay does not define which attraction most of us will want to see in each city and most queer tourists will simply want to check out the top things to see in Stuttgart during the day! Stuttgart is a very safe city but still, all travelers should take caution with valuables. Gay people in Stuttgart do not need to take any extra precautions in terms of public displays of affection in this very progressive city and should have no issues exploring Stuttgart's beauty!

Gay Things To Do In Stuttgart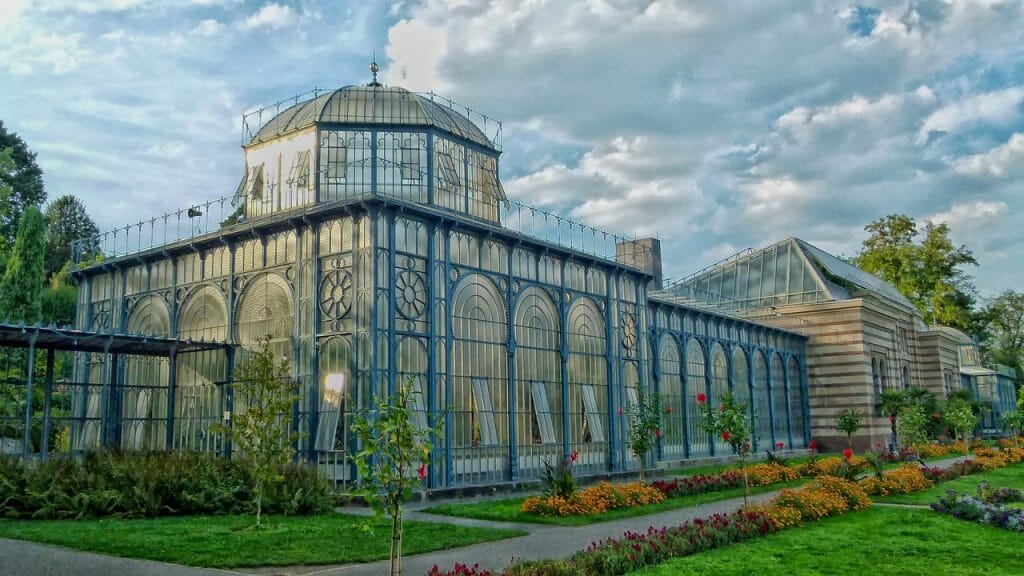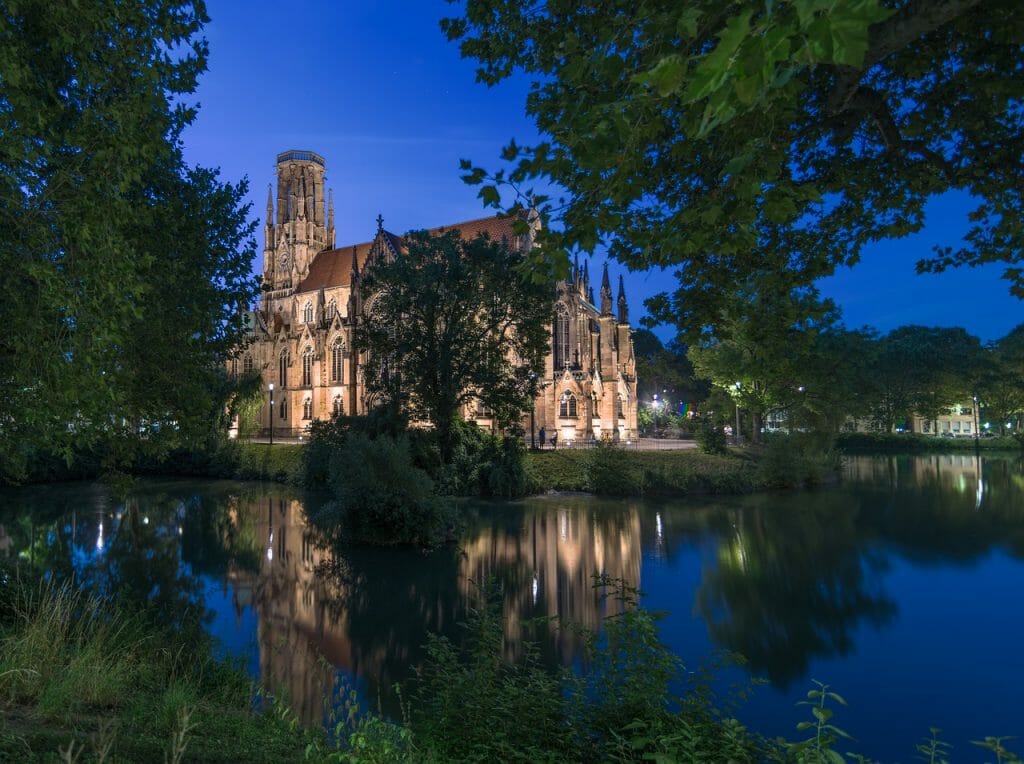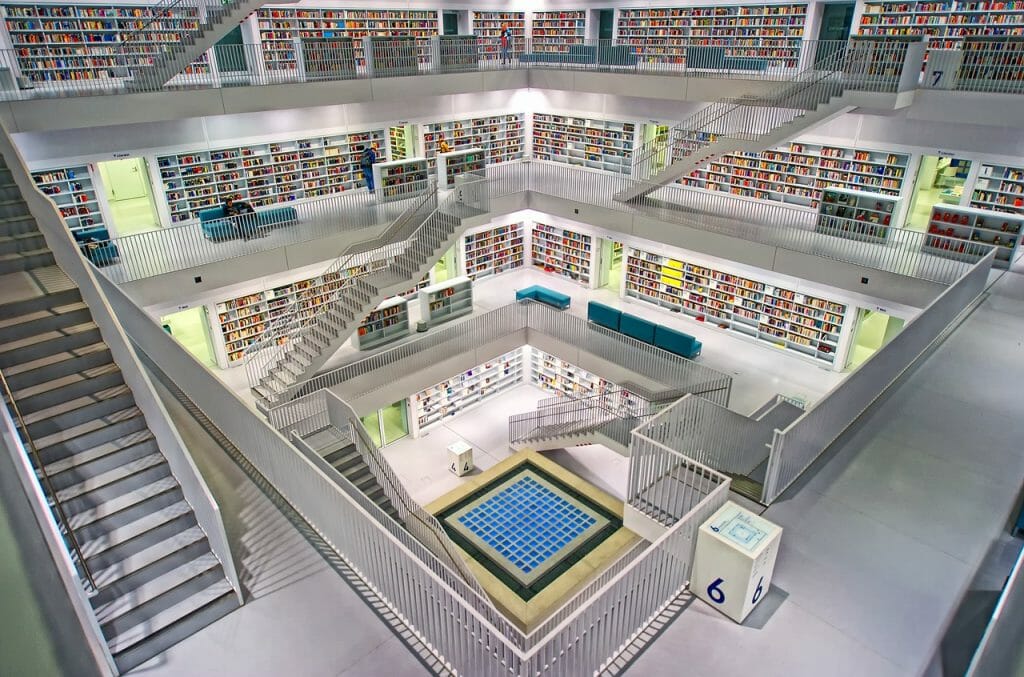 Stuttgart's Christmas Market – Often named as one of the best Christmas markets in German. We loved the almost 300 wooden market stands, over-the-top winter lights, historic builds and delicious food. Better than markets in both Munich and Prague, largely because far-less tourists visit here so you get a nice local vibe. The Stuttgart Christmas markets generally run for 25 days leading up to Christmas.
Stuttgart Market Hall – A historic monument of the city. This grand art nouveau building holds more foodie specialties and gourmet delights than we could count from all over the world. It's expansive, with a restaurant and viewing gallery on the 1st floor, but to really get an idea of whats going on here you should head out on a food tour.
Ludwigsburg Palace – Another grand palace often called the "Versailles of Swabia". It is amongst the largest in Grman and the only palace from the Baroque period to not endure significant damage during the war.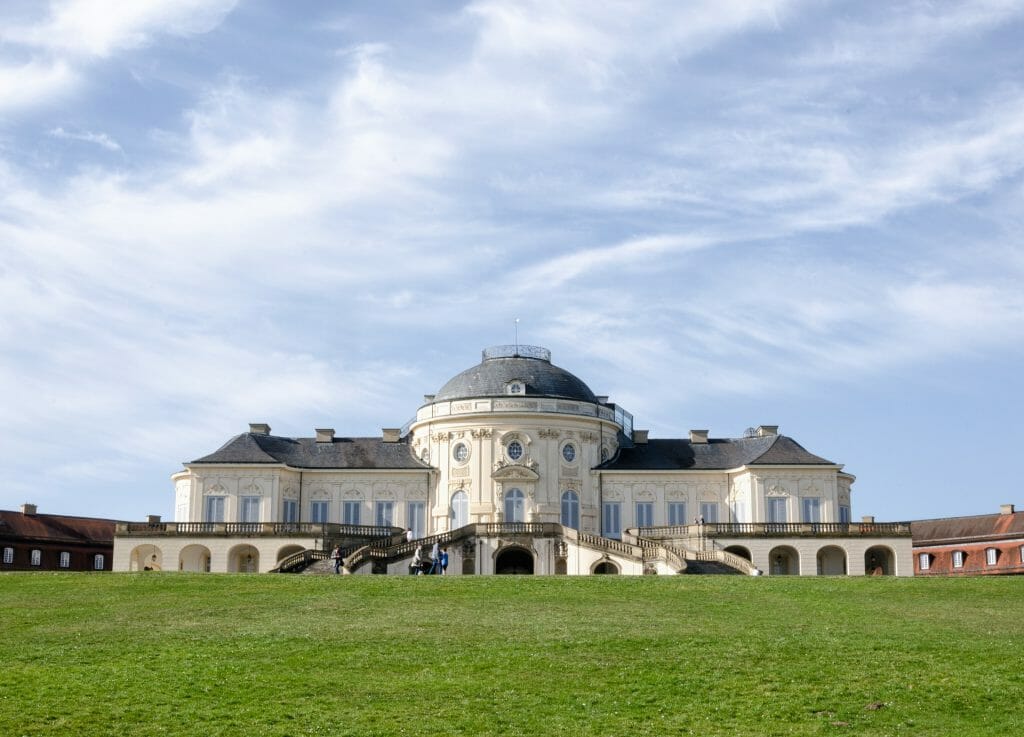 Gay Annual Events In Stuttgart
Stuttgart Pride – Also known as 'Christopher Street Day', this week-long party celebrates the role of the LGBT community in making Stuttgart what it is today, and is totally worth planning a trip around. Held annually in July since 1980, the highlights are the huge street festival, a vibrant parade, and the GayDelight Spring Festival – but there are plenty of other events! Today Stuttgart Pride is largely about celebrating but Stuttgart Pride still has a strong focus on its political roots and ensure total equality for all citizens in the future.
Cannstatter Volksfest – Held annually in September/October, this is basically Oktoberfest in Stuttgart. Cheaper, more local and less stressful than the Munich Octoberfest. Many Germans will tell you this beautiful Autumunal/ folk festivals is also one the best beer drinking festival in the world. There should also be a gay day at Cannstatter Volksfest like Gay Oktoberfest but we can't find any solid information on what should be the biggest Gay Party in Stuttgart (please contact us if you do.)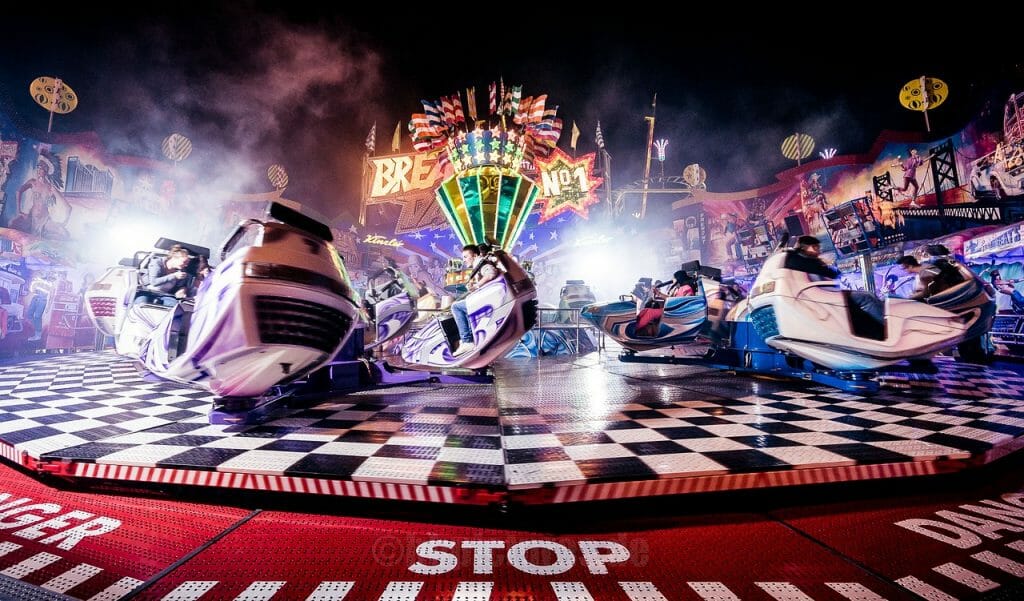 Gaydelight @ Stuttgart Spring Festival – A large organized gay day at Europe's biggest Spring Festival where over 1.5 million guests visit the 'Cannstatter Wasen / Spring Festival' fairgrounds. Gaydelight also has an after-party and a special lesbian event. Gaydelight also hosts other events throughout the year, just see their Facebook page.
QueerFilmNacht – Holds gay film events across Germany and there is at least one annually in Stuttgart. A fun way to meet people in the Stuttgart gay community without using dating apps or alcohol. Plus the films are pretty amazing (but you just need to see the sexy yet sad Free Fall / Freier Fall before you go to Gay Germany!)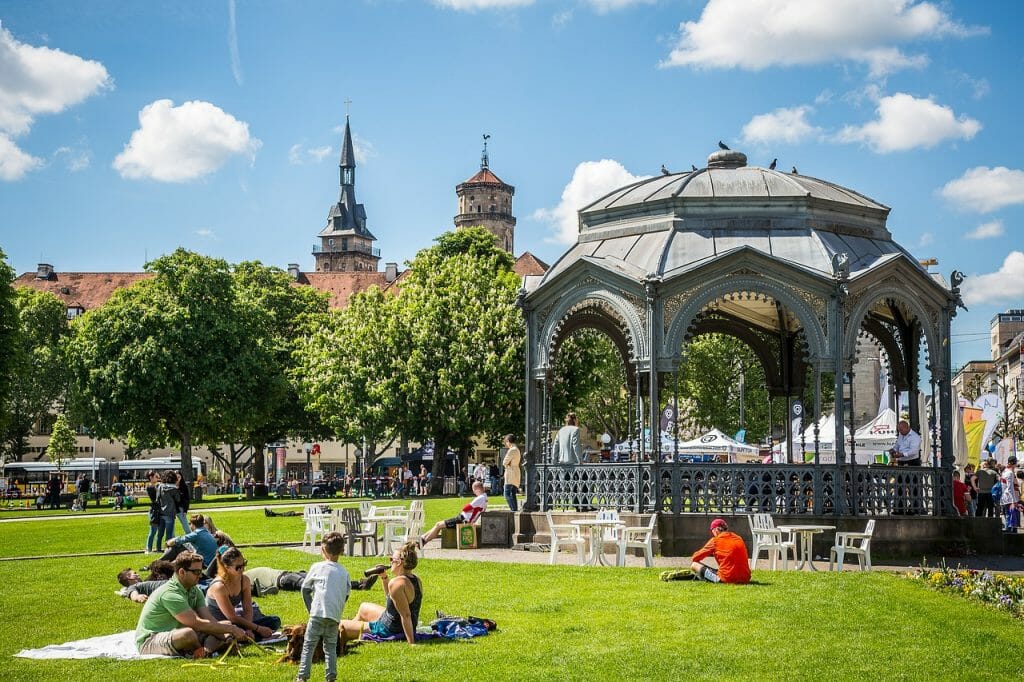 Gay-friendly and Gay Hotels in Stuttgart Germany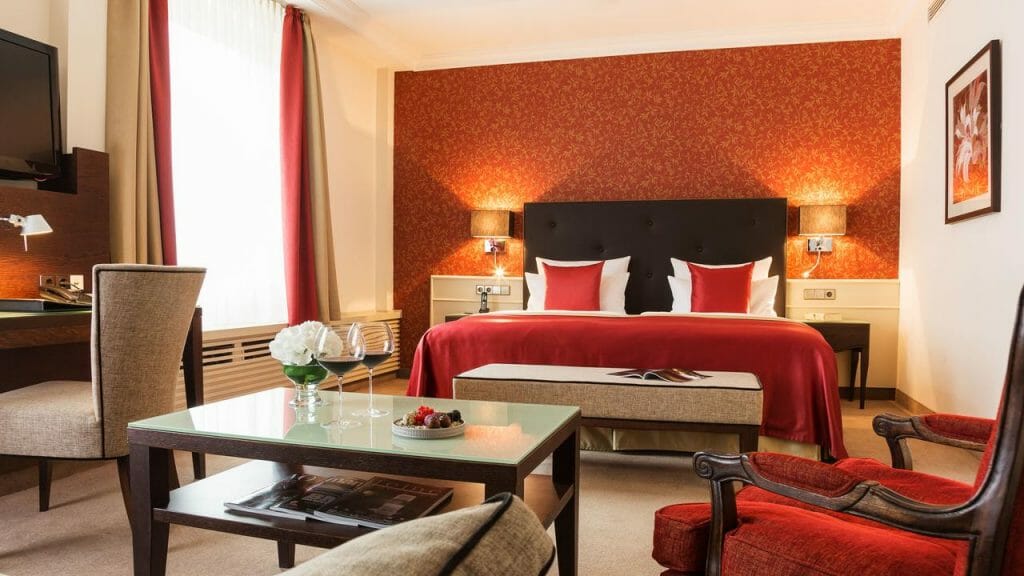 Being one of the most gay-friendly countries in the world, almost every hotel and hostel in Stuttgart can be considered open and welcoming to LGBT travelers. After all being gay-friendly is simply providing a non-judgmental and respectful environment in which all people are treated equally. Elegant design, helpful staff and great value for money also help. Some businesses in Gay Stuttgart have gone above and beyond in recognizing and marketing to the LGBT community, and it seems to have paid off!

There are a now quite a few well-known hotels in Stuttgart that are go-to hot spots for gay travelers. And really, doesn't everyone like to be surrounded by people with common interests?! Sadly there are no gay hotels in Stuttgart but there are hundreds of other hotel option in Stuttgart if you don't find what you are looking for.



Gay tourists normally find the most fun place to stay is central in Stuttgart 'Mitte' – close to all the attractions by gay and gay bar by night. However, as long as you are close to a subway or have hired your own car everything is relatively easy to reach. We have put a Gay Stuttgart map at the end in case you need some help getting an idea of where everything is. Whether you want a fun and social hostel, a cheap place to crash after a night of partying or a chic designer option to sip cocktails and surround yourself with fabulous people – Gay Stuttgart as something for everyone!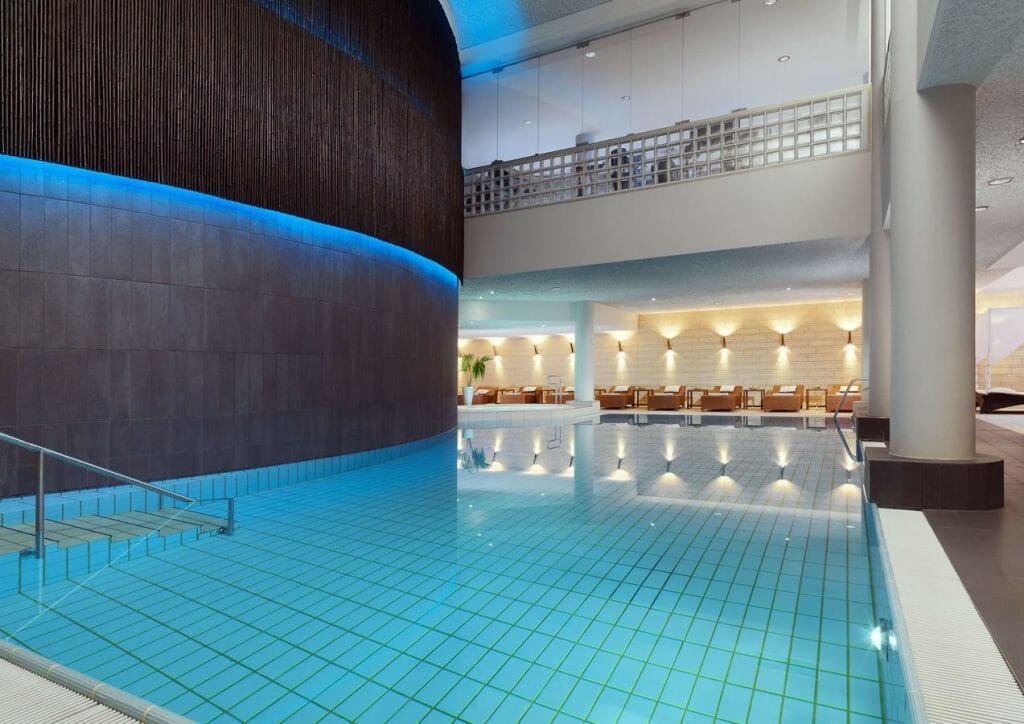 Althoff Hotel am Schlossgarten ☆☆☆☆☆ – A modern luxury hotel that gushes culture and class. The most gay-popular hotel in Stuttgart with a wood-paneled Michelin-starred restaurant, castle gardens and homely suites. The heart of the city, even if you can't stay try to stop by for delicious cocktails at the American-style John Cranko Lounge.
Le Méridien Stuttgart ☆☆☆☆☆ – A modern glass-and-brick hotel with refined dining, 3 separate bars, and bright, upscale rooms. The suites feature jacuzzi's, saunas and fireplaces for a truly romantic gaycation. We also enjoyed access to Le Spa – the largest in downtown Stuttgart – and a 24h fitness center.
ARCOTEL Camino ☆☆☆☆☆ – On the doorstep of the Stuttgart railway station, this unique hotel has an imposing stone facade dating back to the 1870s, yet inside it thoroughly modern. Contemporary rooms, a chic Austrian-Swabian restaurant, luxurious spa, and gym.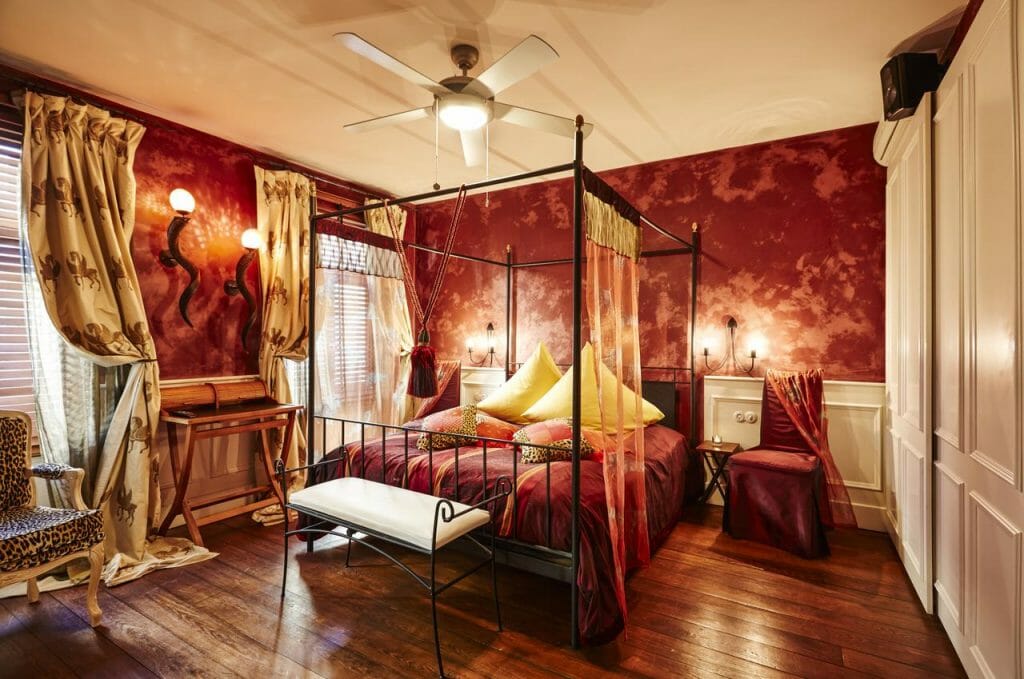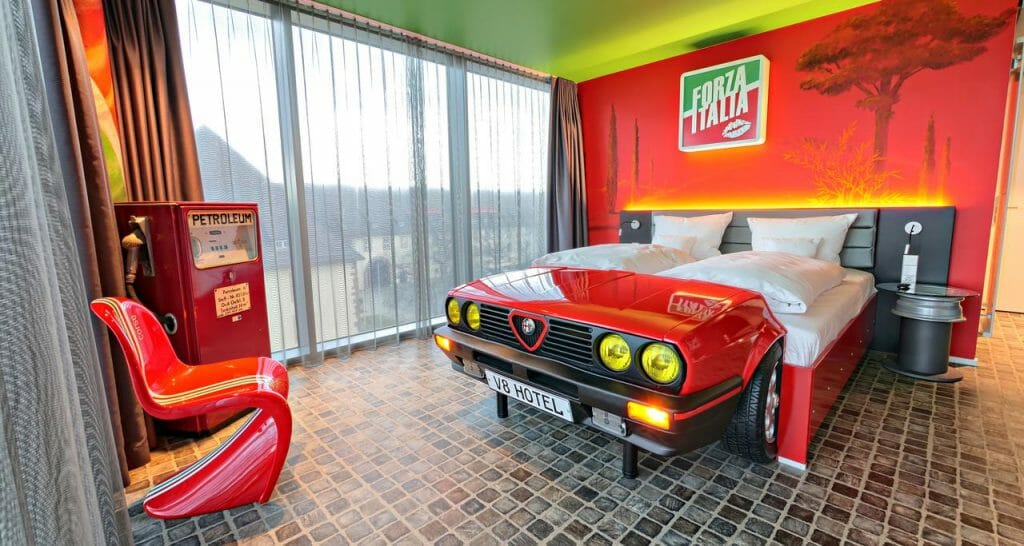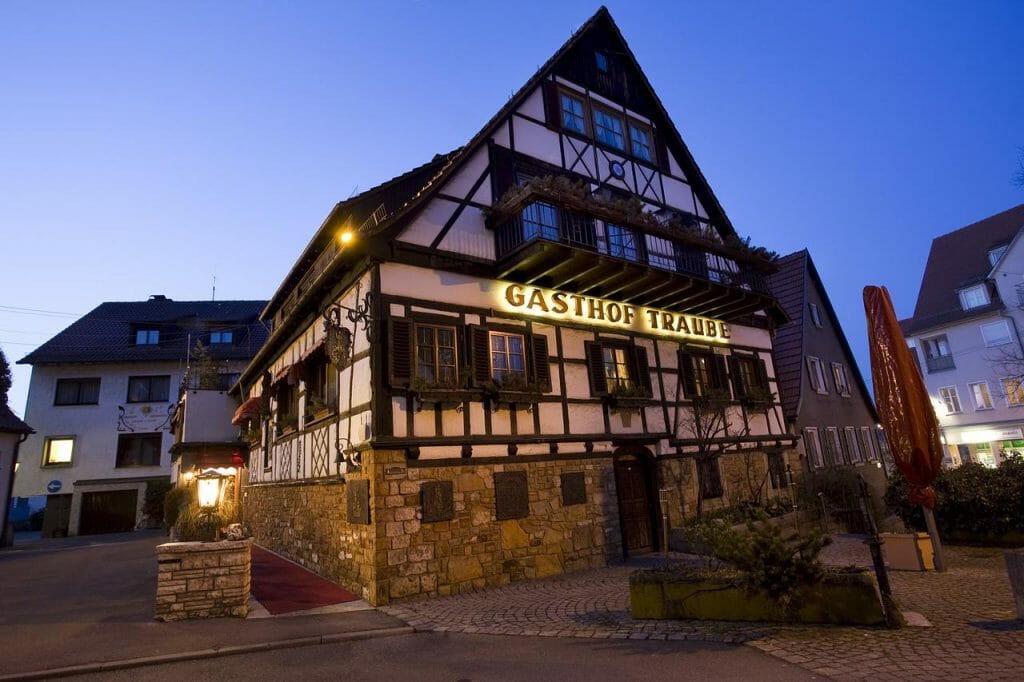 Gay Nightlife in Stuttgart
Stuttgart – like much of Gay Germany – has wild nightlife that goes until sunrise, or even later! There are lots of gay bars catering for any kind of mood, and gay events which take over otherwise hetero-clubs most weekends. While laid-back gay bars are common in Stuttgart if you want an all-night clubbing experience you will need to look out for these 'pop-up' gay club nights – the most popular of which we have separated out.
If you're not sure where to start just head to the central "Mitte" district where most of Stuttgart's gay bars and hang-outs are found. There isn't really a gay village here, but just use our gay map of Stuttgart at the end. Or just look for the rainbow flags!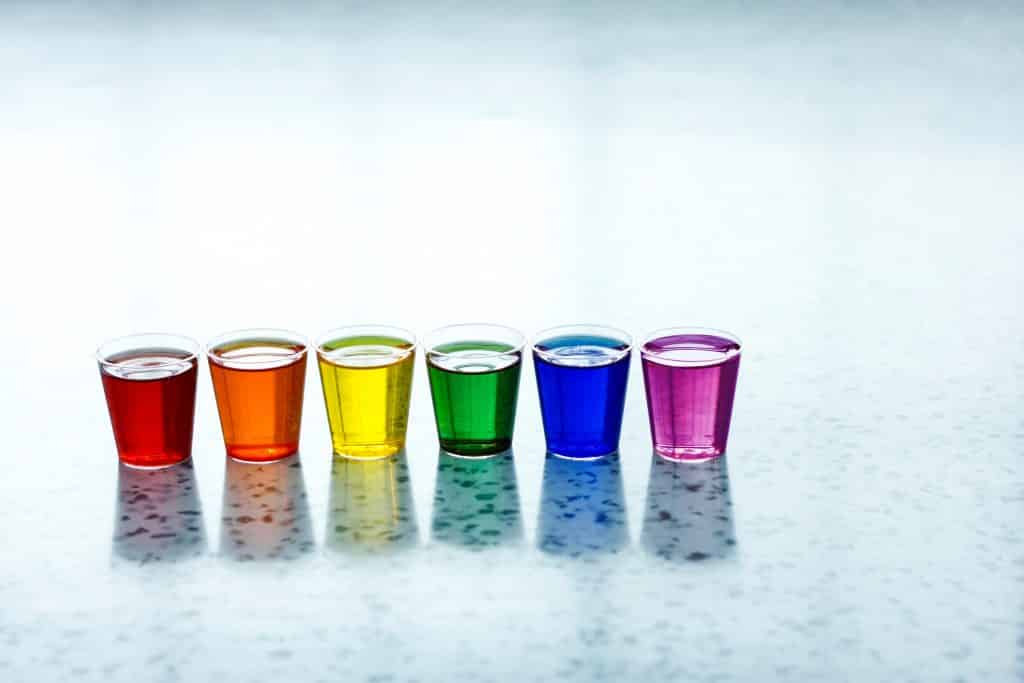 Gay Bars In Stuttgart
Café Monroe's – A popular gay bar in Stuttgart attracting mostly men with a more relaxed atmosphere. Terrace seating, karaoke and conversation are the big drawcards, but later at night expect crowds with singing, dancing and laughing. The eclectic music reflects the owner.
Goldener Heinrich – One of the oldest gay bars in Stuttgart and in the heart of the old town. Old-school quaint vibes, this is more of a neighbor pub – which is why we love it! People actually talk here without their smartphones glued to their hand. No social media or website, but trust us the whole Stuttgart gay scene knows this iconic place!
Boots – A gay bar for fetish daddies, leather lovers, kinks and cowboys. We are loving with rugged, manly bar with exposed wood and a Western saloon theme – oh and Boots Gay Bar is basically the bear clubhouse of Stuttgart. Serving beer, no-attitude f, n and some food.
Kings Club – The only true gay club in Stuttgart. These guys have been opened 40 years ago and still going strong – even as gay club take-overs become more popular in Germany. Rustic with bold red plush walls. This is the kind of place you feel immediately at home with a fun dance floor, friendly staff and cute guys who come from miles around. Electro, gay anthems or house music depending on the day.
Sarah Kulturzentrum und Café für Frauen – The oldest women's cultural center in Germany with a women-only cafe that is open Friday nights. Popular with lesbians but by open to all women, this is the closest thing to a lesbian bar in Stuttgart. Also hosting events and a bi-annual brunch.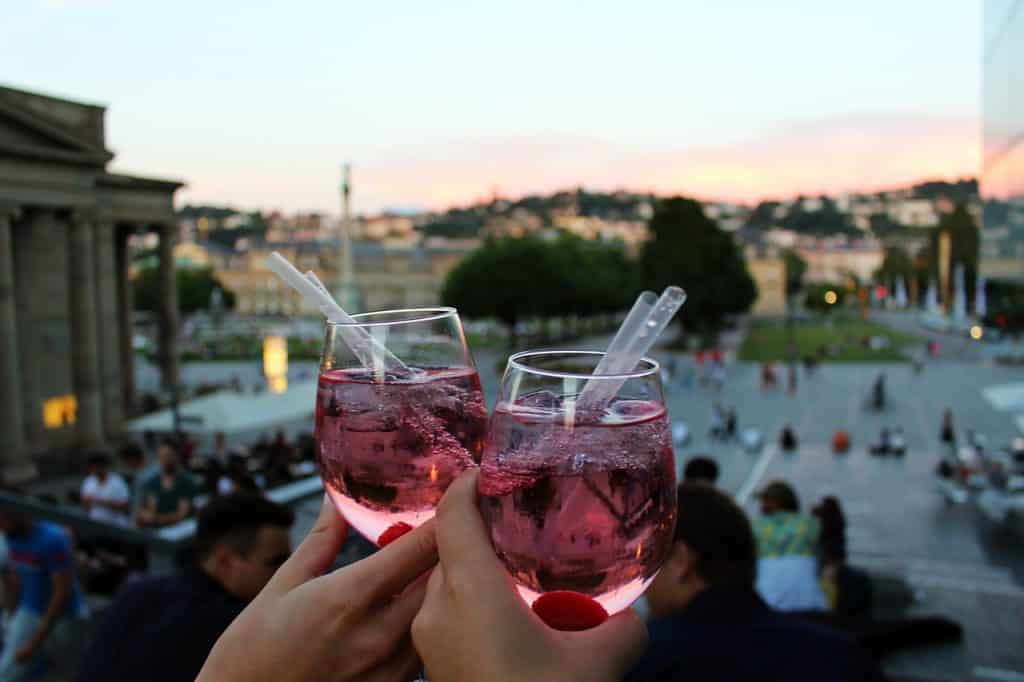 Gay-Friendly Bars In Stuttgart
Proton – A popular dance club that many gays frequent thanks to its gay-friendly policies and popular mix of R&B and Hip-Hop music. Occasionally hosts gay dance parties and women-only events.
Bernstein Bar & Restaurant – It's not marketed as a gay bar but very gay-popular with friendly service and no-attitude. Their Sunday schnitzel buffet is great value and at night it never gets too crowded you can't enjoy your conversation. An easy way to get some food and start a night in Gay Stuttgart, though you could also try gay-popular Ruben's Bistro as well.
Sky Beach Stuttgart – Only open during summers, this faux-sandy beach on a rooftop with beautiful views over the city is the place to be – homo or otherwise. Nice cocktails and relaxed vibes where day-drinking is encouraged rather than frowned upon.
Ciba Mato Bar & Lounge – A popular upscale cocktail bar with dark and funky vibes. We dare you to try the marshmallow lime vodka or fun pineapple drinks that will have you dreaming of Mykonos beaches in no time.
Club Manufaktur – A multi-purpose live music venue hosting different events from political discussion, film, gallery exhibitions and crazy dance parties in this epic space. The fundamental idea where is a rejection of totalitarianism, and finding culture through music.
W XYZ BAR @ Aloft Stuttgart -A new modern live-music venue popular with the young and fabulous. Signature drinks, sexy yet talented bartender and plenty of like-minded people who enjoy a carefree life philosophy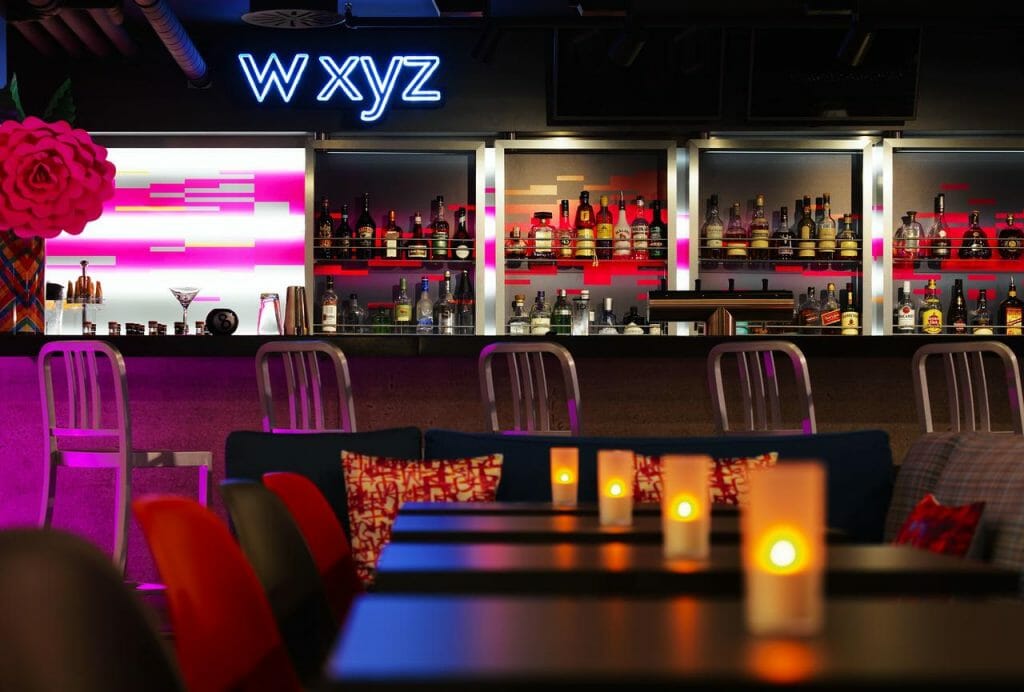 Gay Party In Stuttgart
LovePOP – Fabulous queer party event running for over 10 years. Oblique dance pleasure held monthly for gay/ straight / bi / whatever on the 2nd Saturday of every month at Lehmann Club. This popular party for open-minded people also takes place in Augsburg and Hamburg. Music ranges from queer classics to 80's indie and just plain funky shit.
Fame – One of the biggest labels organizing the best blockbuster club events/gay party in Stuttgart. Extremely popular thanks to their different series: Fame, Diamonds, Therapy, Sugarboyz & Sweat. It works out that something is one almost every second weekend so check their website for the upcoming events. These dance parties with hot Germans and even hotter go-go boys are not to be missed.
BeefCafe – A gay disco party for fans of the old school classics. Think Diana Ross, Micheal Jackson and Donna Summers. Inspired by a time when people when to gay-friendly parties for the best music and to mix with creative people. Held on the first Friday of the month at Freund & Kupferstecher. As they say, there ain't no school like no school.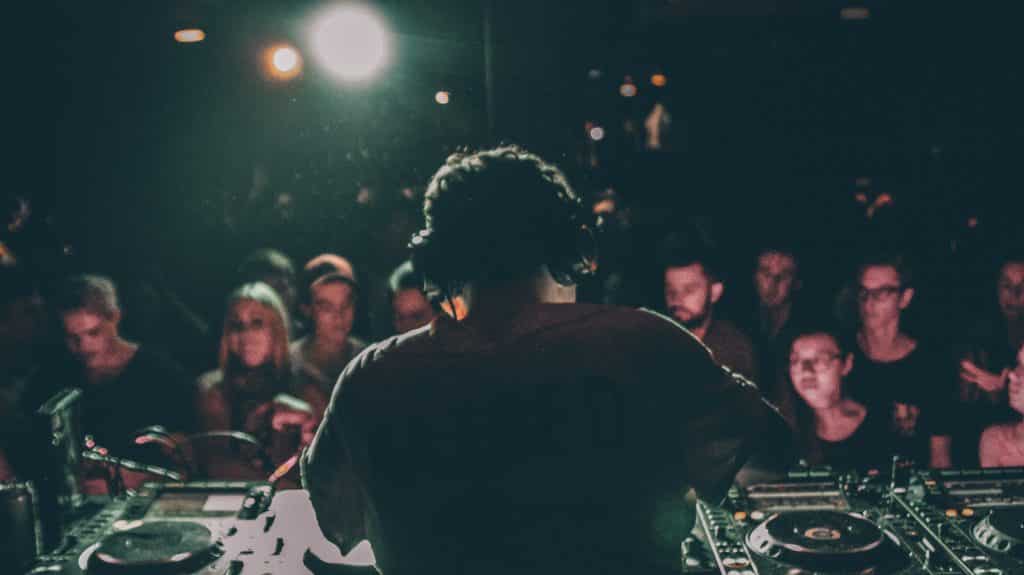 Gay Cruising & Gay Saunas

in Stuttgart
Had enough of gay cruising in Stuttgart – either in the bars or elsewhere? For those who want a bit more guaranteed action, the gay saunas in Stuttgart will not disappoint you (unlikely all those faceless accounts on Grindr or the other hook up apps…).. In such a foreign-friendly city you should have no issues visiting any Stuttgart gay sauna, but you could also consider one of the many gay cruise club, bars and adult shops in Stuttgart if you're more into the cruise & fetish scene.