Santo Domingo is a paradoxical metropolis where an intensely urban experience mixes with colonial wonders and sea-side resort bliss.
You'll often wonder if you're really in the Caribbean amid the chaotic traffic and high-rise towers, but blaring bachata music, a relaxed pace of life and that hot-and-stick climate quickly remind you of the fact.
Similarly, Gay Santo Domingo is contradictory. The most LGBT-friendly country in the Caribbean – which admittedly is a very low bar – except maybe Cuba, Dominicans have a relatively open attitude to sexuality similar to those found in Thailand and Brazil. While like many religious destinations including Kuala Lumpur, Guadalajara and Istanbul the gay scene in Santo Domingo is very discreet during the day but positively wild at night.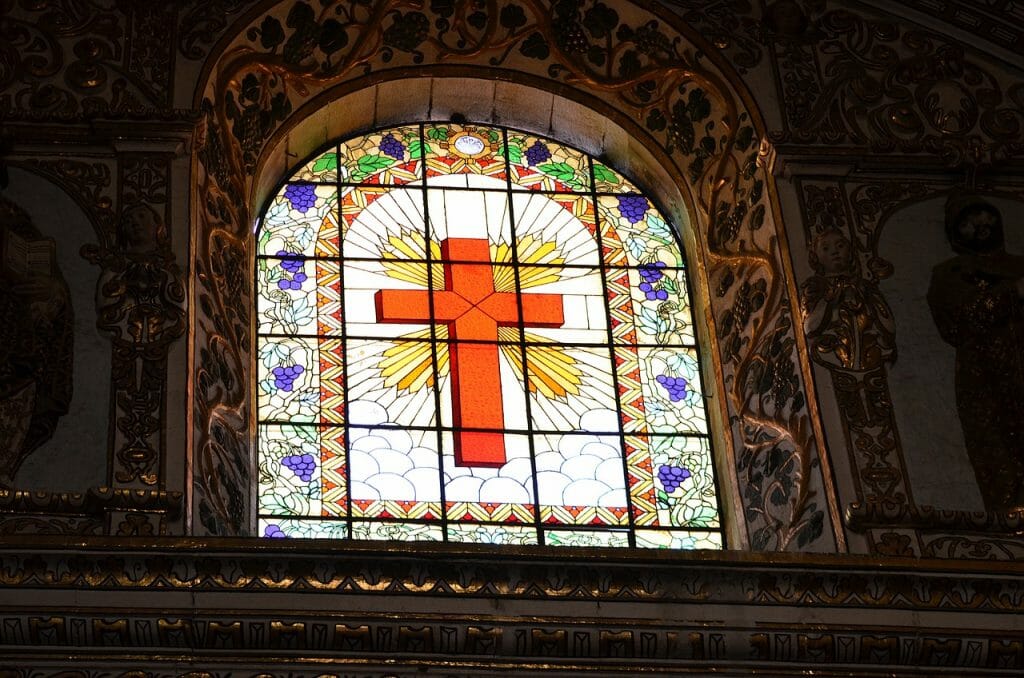 Sure, everyone like to appear honest and church-going during the day but what does on a night in gay clubs or behind closed doors is your own business. For this reason, we advised no kissing or hand-holding in public, but your unlikely to experience any open-discrimination at hotels, restaurants or bars.
The macho culture imported from Spain and seen all over Latin America is pervasive here, which combined with a hidden but vibrant LGBT scene means progress toward equality is slow moving at best. There is still a long way to go but an organization such as RevASA are paving the way, forcing the government toward legislative action and running LGBT workshops and support services. Gay life in Santo Domingo is largely centered in the historic Zona Colonial which is home to the highest concentration of queer-friendly nightlife in the city.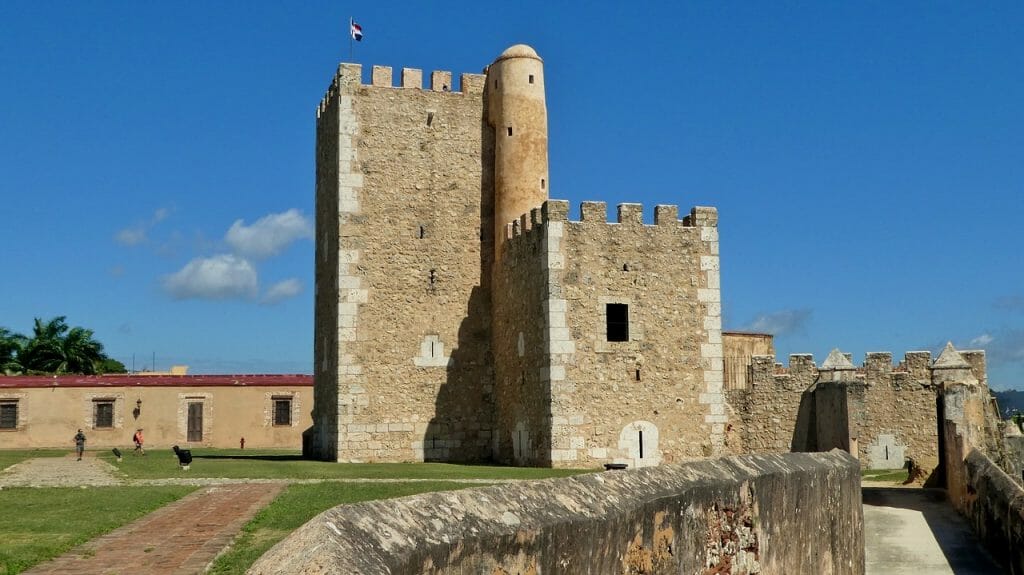 To really get a taste of the gay scene in Santo Domingo you just have to attend one of the twice-annual Draguéalo Parties. We were surprised by a lot of things we found in Gay Santo Domingo – largely the level of LGBT acceptance – but this was the most surprising. A subversive dance event that challenges gender-binaries, infuses the local LGBT community and creates a space to share stories and celebrate a uniquely Dominican queer identity.
No matter what your visiting for, Gay Santo Domingo is a city that sucks you in and takes it's time to reveal all its charm. One visit is never enough as you will quickly discover the many layers of life here – each offering something unique and fun. Glamourous all-night parties, beautiful colonial streets, luxurious resorts and a booming gastronomical scene, Santo Domingo should be top of the list for any gay travelers in the Dominican Republic. At the very least it deserves a few days before heading off the to the LGBT-friendly Punta Cana resort area.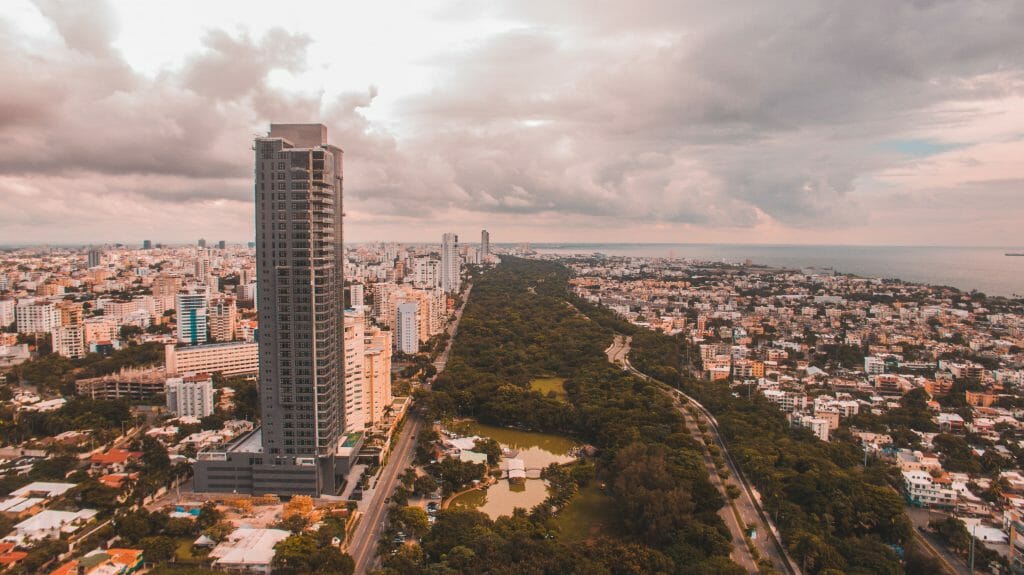 Gay Santo Domingo Guide: The Essential Guide To LGBT Travel In Santo Domingo Dominican Republic
Gay Things To Do In Santo Domingo
Obviously being gay does not define which attraction most of us will want to see in each city and most queer travelers will simply want to check out the top things to see in Santo Domingo during the day! Generally speaking the upscale and touristy areas of Santo Domingo are safe but still, all travelers should take caution crowded areas or at night in bars with valuables.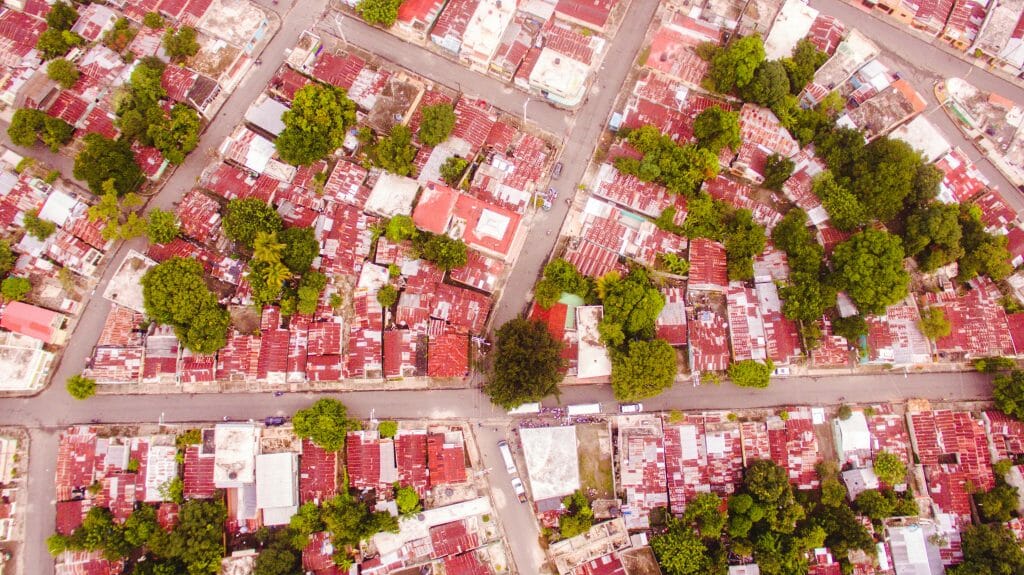 There is so much to do in this chaotic city – but we found our favorite memories were just wandering through galleries in the old town, relaxing by our hotel pool and chatting with friendly locals who seemed happy tourists were exploring their country rather than only visiting all-inclusive hotels on the coast. If you have the time you might consider hiring a car to check out the beautiful surrounding countryside and coastline.
If you have time try to spend a night at Villa Celeste, a gay-owned retreat in the mountains. You can't throw a stone in the central zone without hitting something historic – but still, it helps to have some kind of idea what is going on, so here are our just a few of our favorite things to do in Santo Domingo that you should not miss!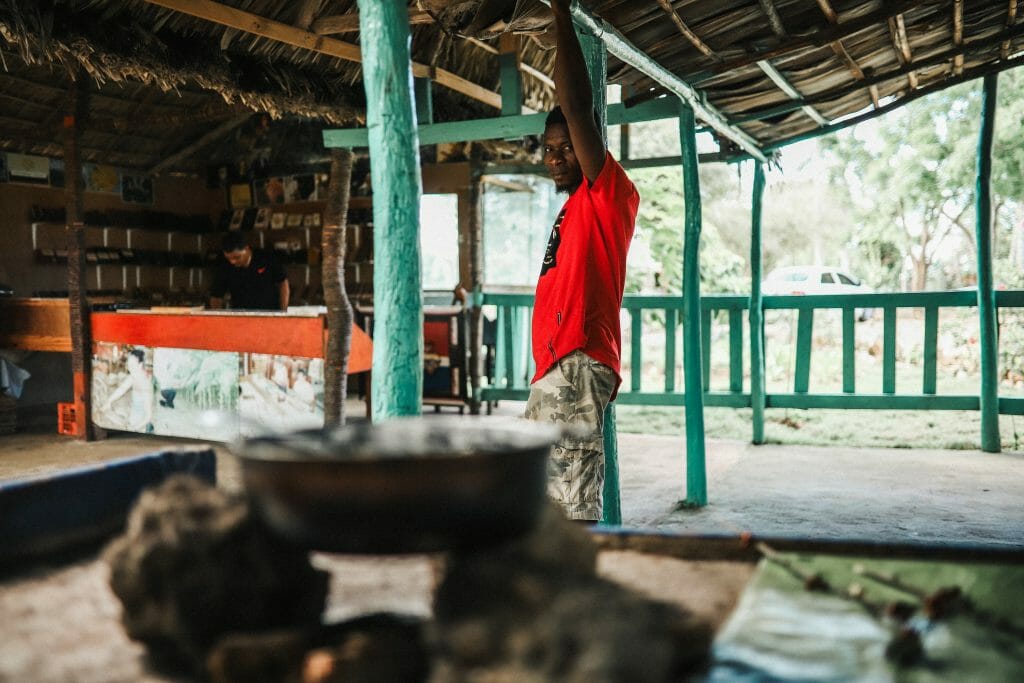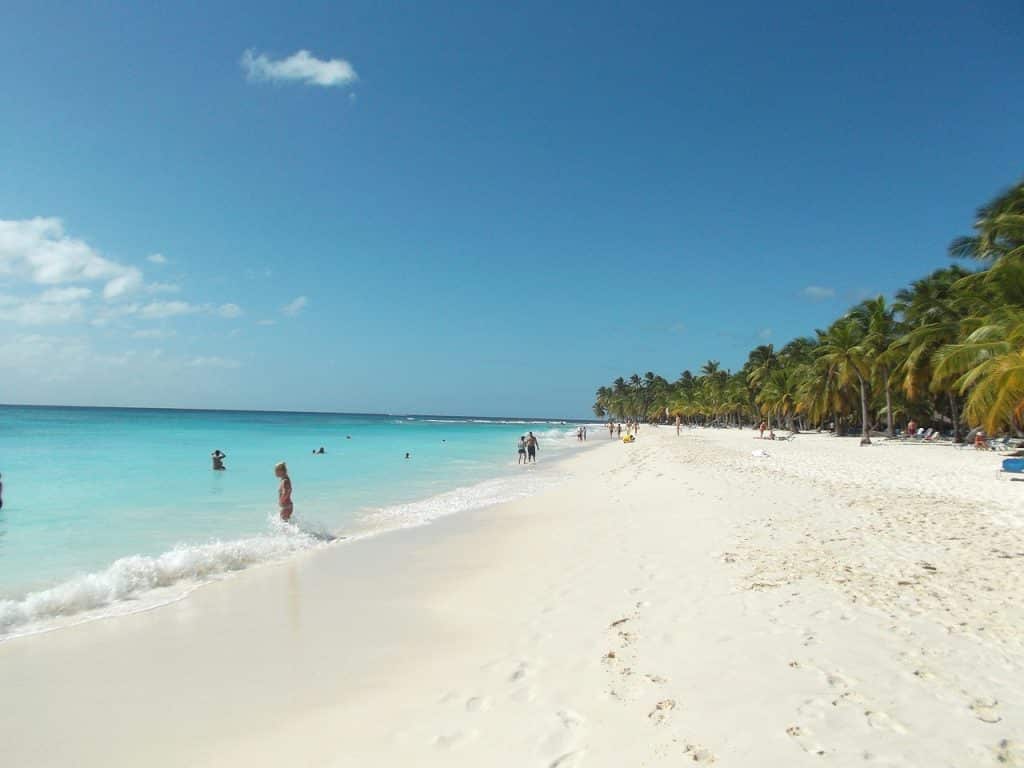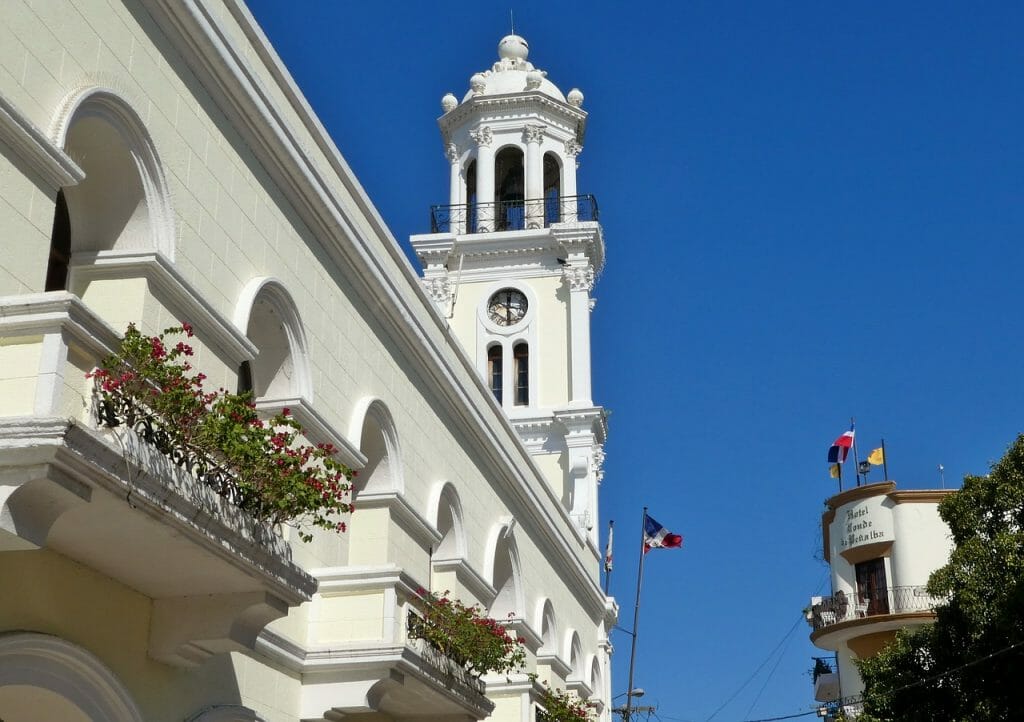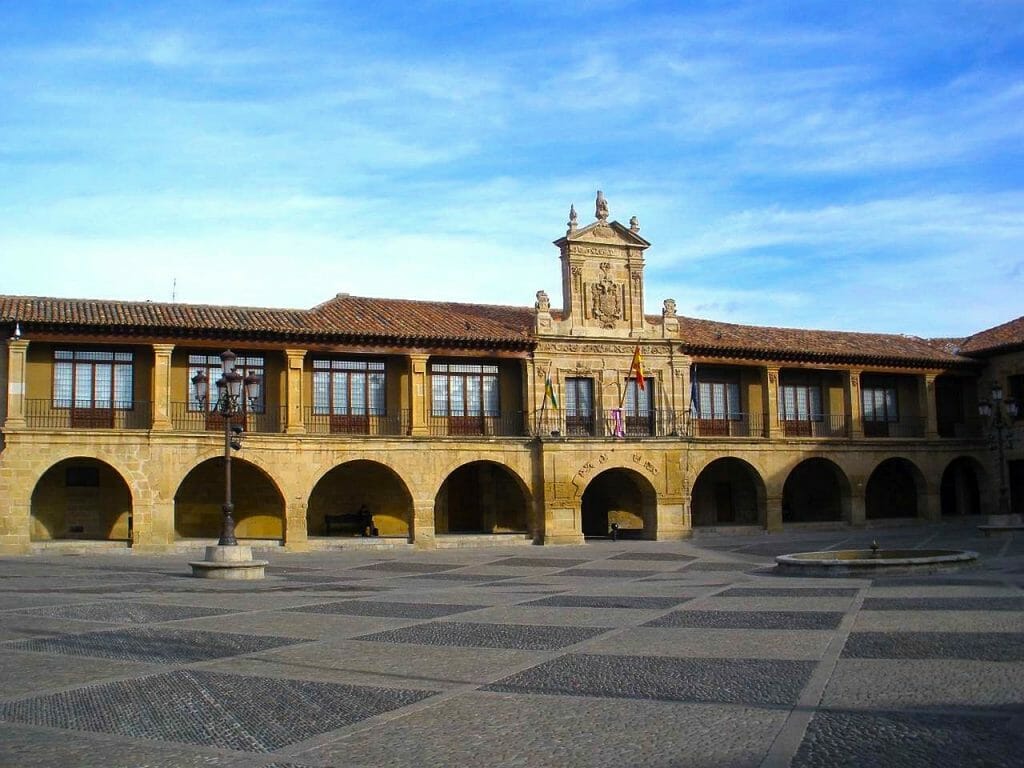 Gay-friendly and Gay Hotels in Santo Domingo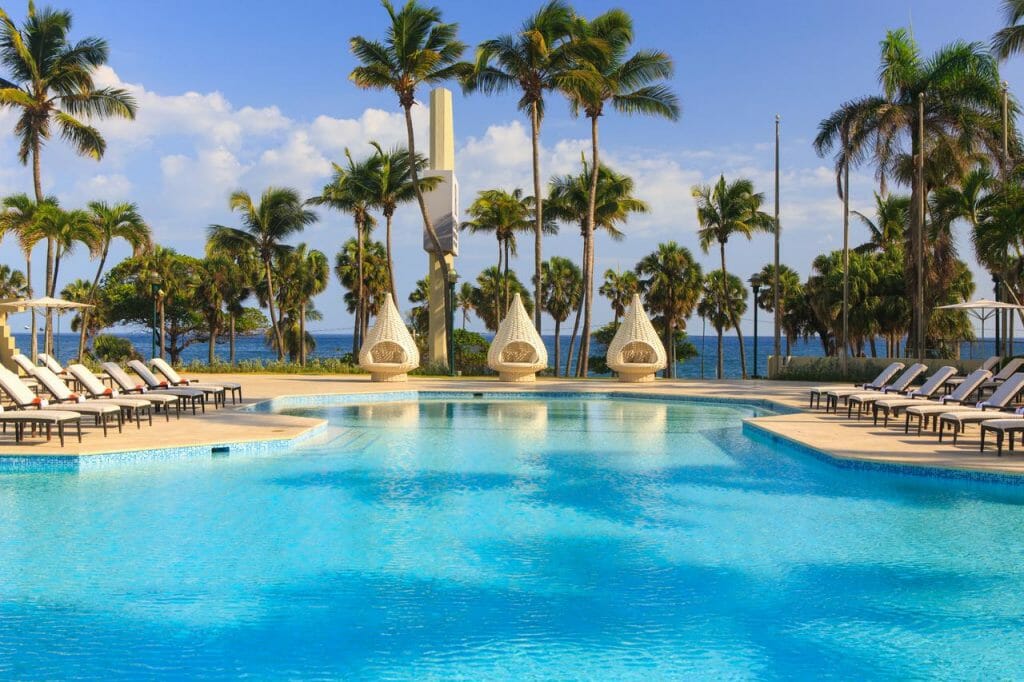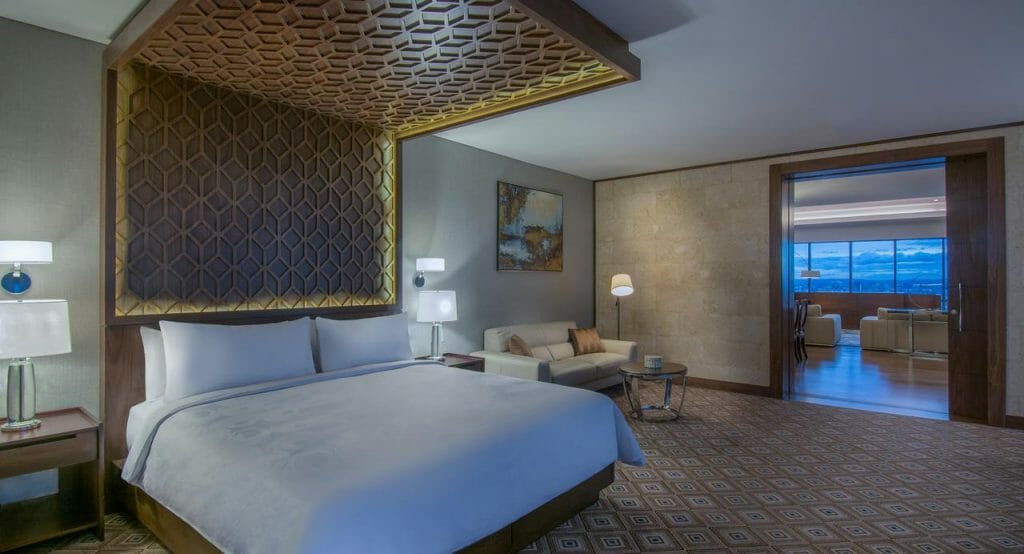 In Santo Domingo, you are unlikely to find a hotel which had any issues with gay guests – and it is unheard of with more luxurious properties. Some hotels are more popular with queer travelers however due to their location, especially in the Zona Colonial Old Town or in the upscale Piantini District, or their inclusive environment / LGBT-friendly vibes. There are the hotels we feature here since there is only one largely-gay hotel in Santo Domingo – and its very basic. Each of these gay-friendly Santo Domingo hotels offers something very specific, so be sure to choose the right style and location to meet your needs.



Prices are cheap compared to North American and European hotels and standards are high – so it's a great place to splurge! Of course, there are also hundred's more hotel and hostel options in Santo Domingo if none of these suit your desired budget, facilities or area! Whether you want a fun and social hostel, a cheap place to crash after a night of partying or a chic designer option to sip cocktails poolside and surround yourself with fabulous people – Gay Santo Domingo has something for everyone!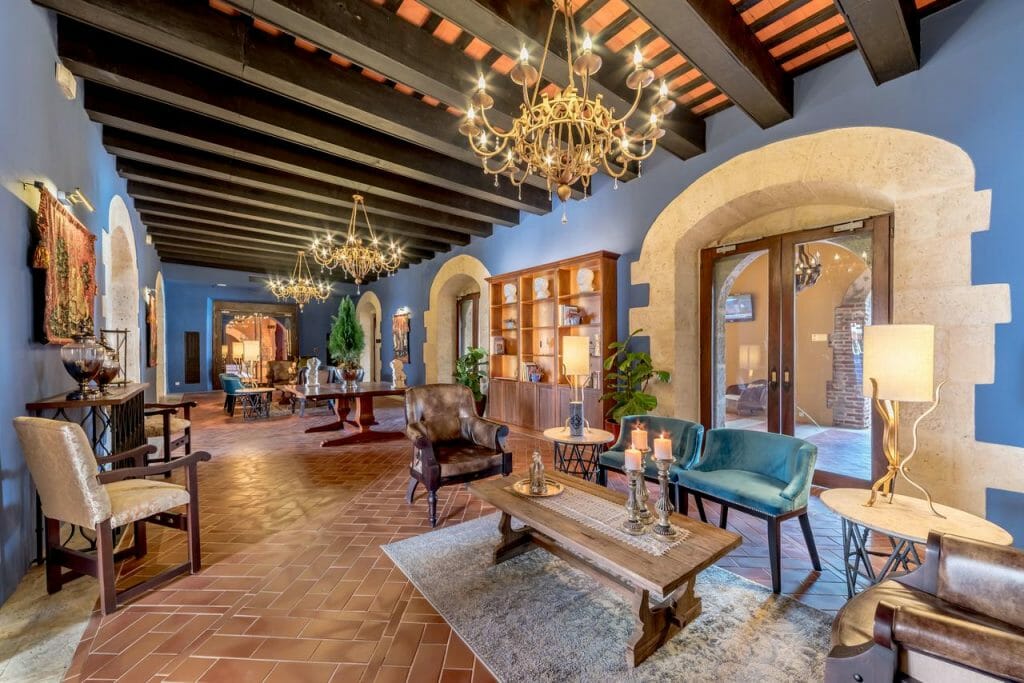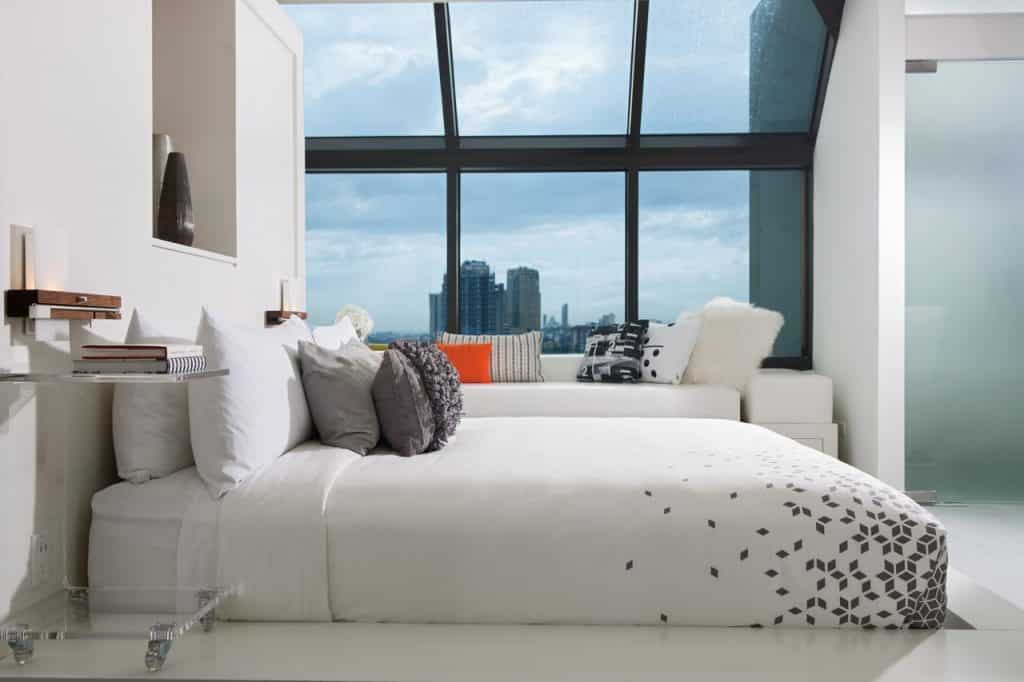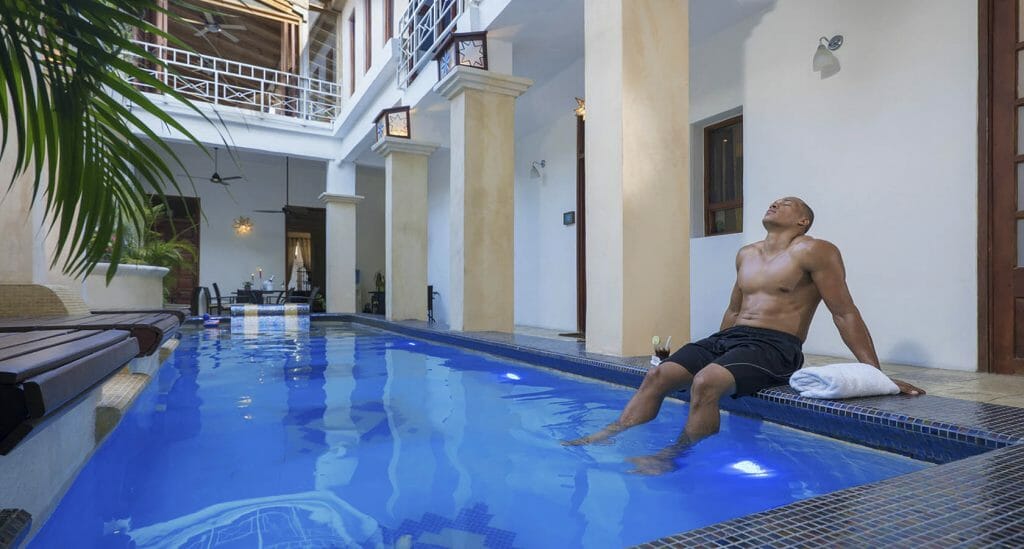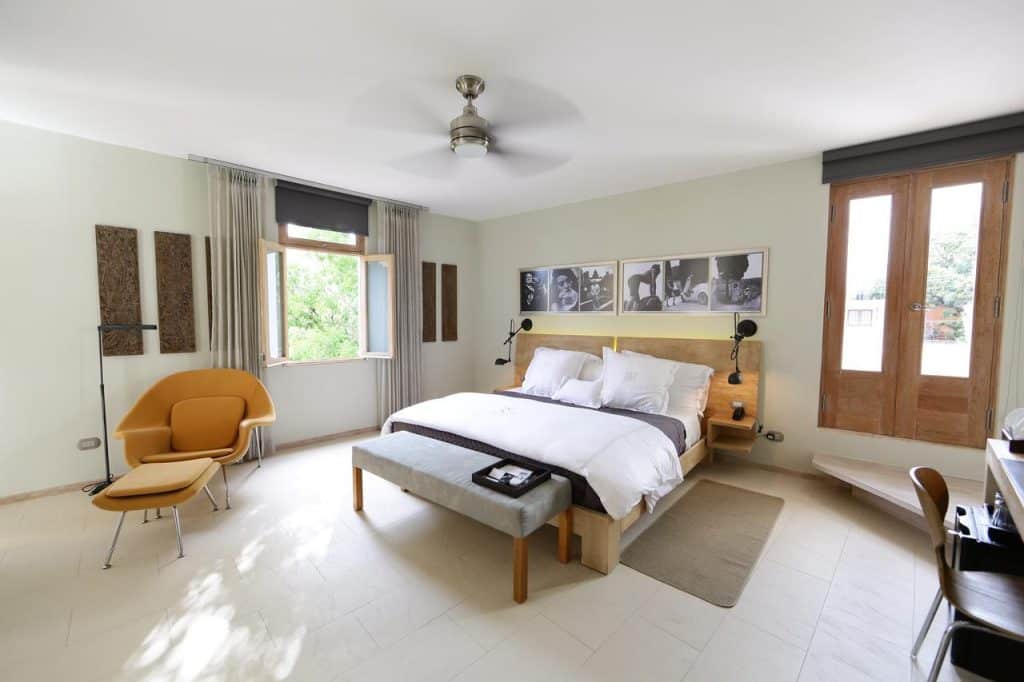 Gay-Friendly / Gay Bars in Santo Domingo
While gay life in the Dominican Republic during the day is subdued (at best) at night a thriving gay scene comes alive. Yes, we were taken by surprise in this heavily Catholic country! Not quite as organized as Medellin or Bogota, but still with the best gay scene in the Carribean, most of the gay bars in Santo Domingo can be found in the Colonial tourist zone.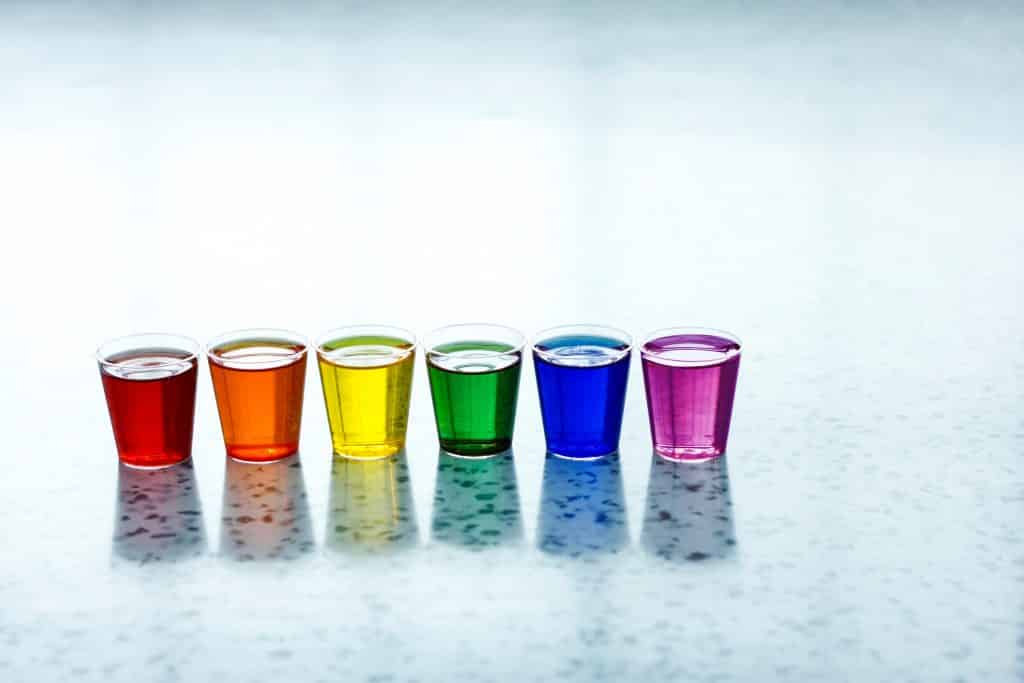 Gay bars and clubs are opening and closing all the time here and it's impossible to keep up. Many clubs also have gay nights so we recommend to start your night off at the Parque Duarte, a gathering spot for young and fashionable LGBT people to get all the latest gossip. You can drink in public spaces here so bring a few beers and ask around. You can also try your hotel reception – or more helpful, gay hook-up apps in Santo Domingo. Warm nights, great music, friendly locals and low prices make a night out in Gay Santo Domingo one you will never forget, just be careful!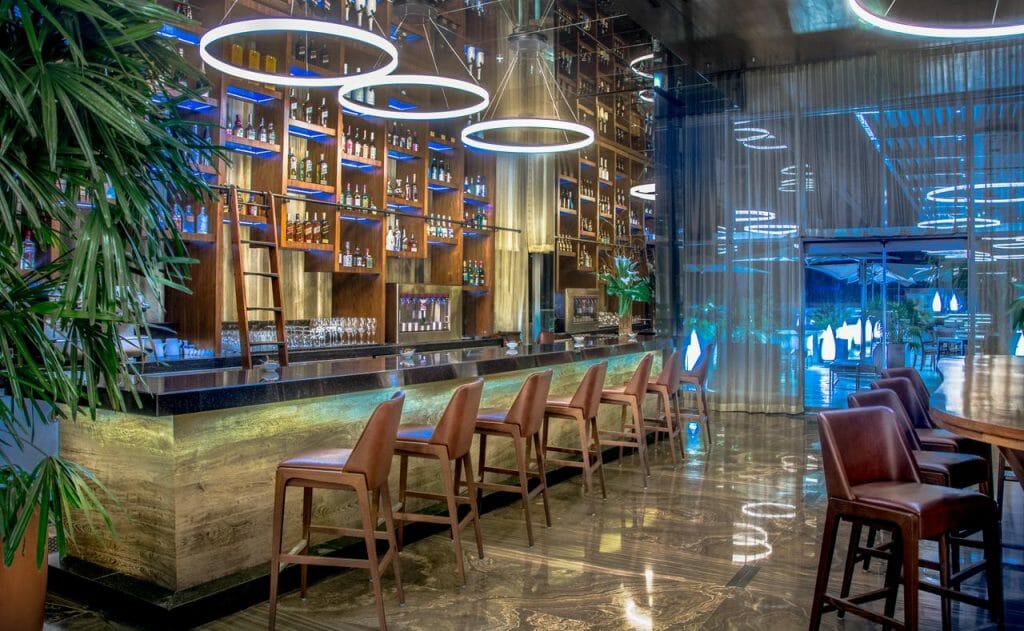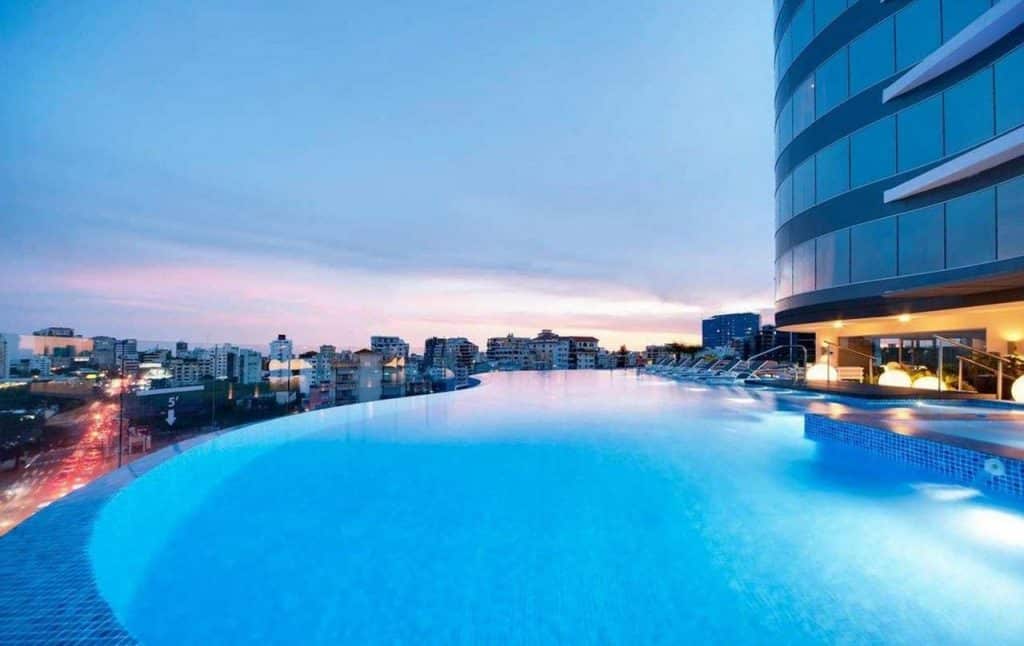 Gay Cruising & Gay Saunas

in Santo Domingo
For those looking to spice up their gay Dominican Republic getaway – There is currently one gay sauna in Santo Domingo. If you want a bit more guaranteed action, the gay bathhouse Apolo Sauna will not disappoint you (unlikely all those faceless accounts on Grindr or the other hook up apps…). Loud music, questionable hygiene but its cheap, central and with plenty of hot guys. Sure, some of them are more interested in your cash than your body, but there is still plenty of fun to have in this popular gay sauna in Santo Domingo.
On Saturday there is an open bar with strippers and different prices and events throughout the week listed on their website. There is a sauna, jacuzzi, open showers lockers, and male massage services – but leave all your valuables in your Santo Domingo hotel safe as theft is sadly not uncommon.
Condoms are also BYO which is disappointed giving the prevalence of HIV/AIDS (among the lowest percentage-wise in the Caribbean region, but still high by Western standard). The Sheraton Hotel Santo Domingo Sauna also has a very cruisy reputation and you might get lucky – but only convenient if you're staying here.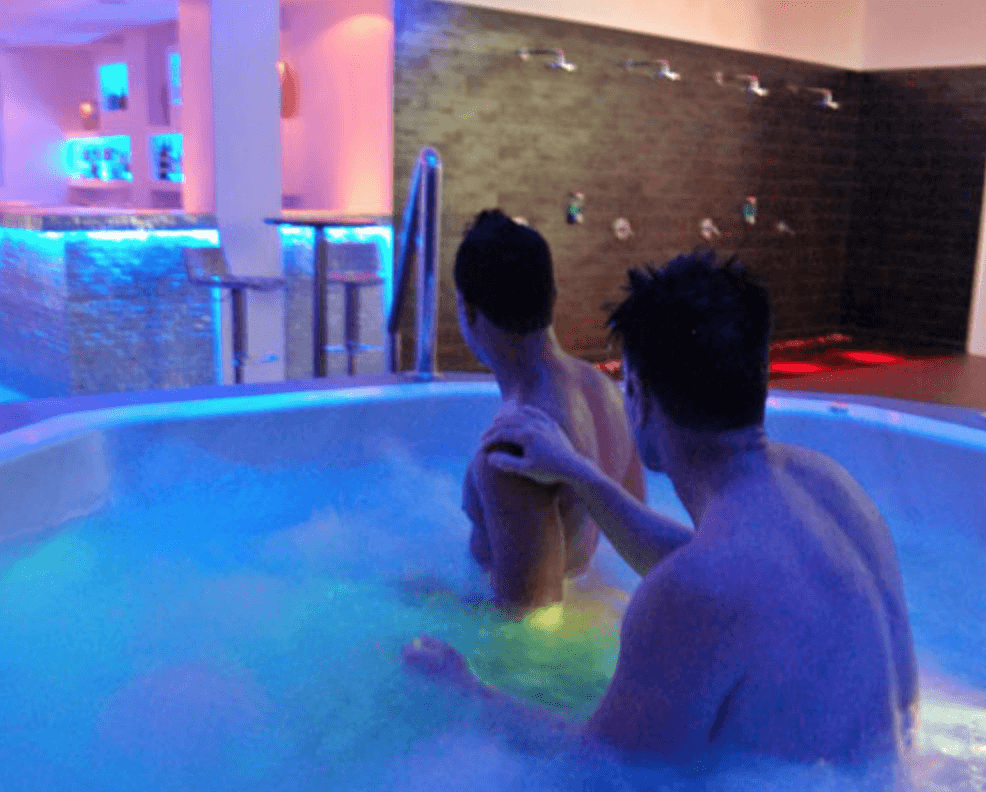 There are popular places for outdoor public cruising in Santa Domingo – including the central Parque Duarte and Playa Guibia – but this is very risky and not recommended. The Dominican Republic prohibits "every violation of decorum and good behavior on public streets" and while we have not heard of a tourist being charged under it, you are putting yourself at undue risk – both legally and physically in this still pubically conservative country. Instead try sitting outside at the Cafeteria Paco / Grand's Cafeteria and Bar where hot guys frequently cruise (there is a 'by the hour' hotel nearby) or try the Cine Lido, a porn cinema busy with gay locals in the early evening.
Cash is King in Gay Santo Domingo and you can find many Bugarron's (straight guys who have gay sex for money) and Sankie-Pankie guys (can go both ways but are looking for something more long-term) in clubs and bars. Dominican men are absolutely obsessed with arse and very horny, meaning they are more open to exploring sexual fluidity and topping gay men – either for money or simply for pleasure. This applies especially to guys from the poorer barrios. While the general rule of thumb is 10% of guys worldwide are gay, here you can find up to 20% of mainstream guys might be interesting if your a bottom and there is something in it for them. If you want to top, better stick with gay clubs in Santo Domingo or hook-up apps.