Colombia has a burgeoning gay scene and, in many ways, is leading Latin America in LGBT rights.
From all over the America's people are flocking to gay Bogotá (and the equally hedonistic Medellín gay scene) as the city – and country – shreds the reputation of its sordid past.
Bogotá today is increasingly well-known for its world-class museums, beautiful designer hotels, and innovative food scene. For many, however, the real drawcard comes after the sun goes down, and the crazy, hot, and wild nightlife scene comes alive. For queer travelers, there is also the added bonus of Bogotá being one of the biggest gay hotspots in Latin America!
With the recent legalization of gay marriage in Colombia, couples with historical sites, beautiful nature, and some of the friendliest people in the world, there has never been a better time to come and discover Colombia and Gay Bogotá.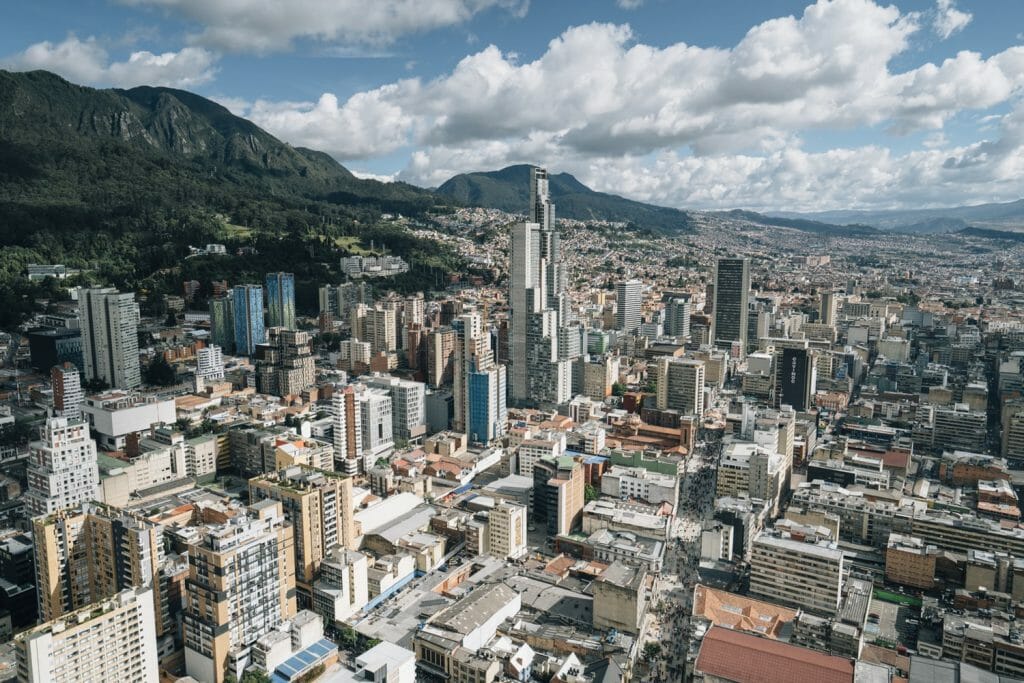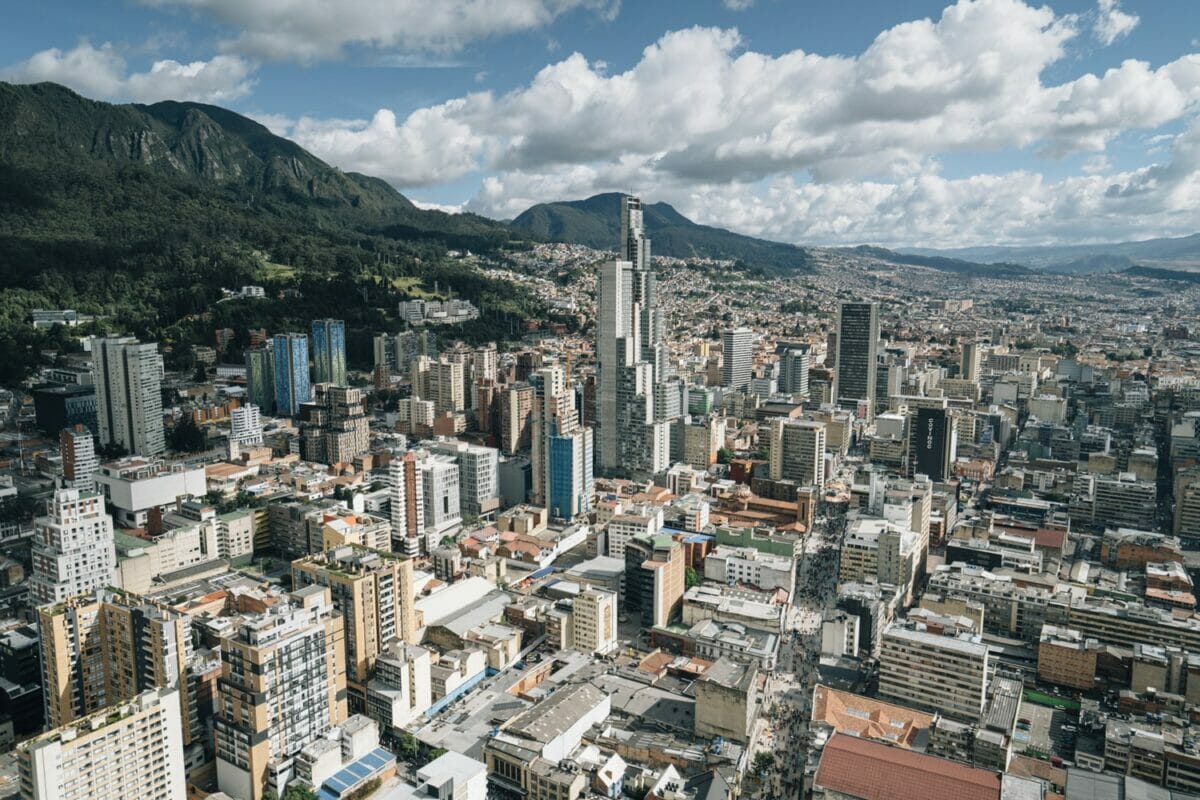 While care should still be taken late at night or in less-developed areas, the average gay traveler in Bogotá is unlikely to experience any issues with some common sense, simple precautions, and choosing the right area to stay in. In Bogotá, you can easily find queer life out on full display – more so than many of the more conservative countries in Latin America (or indeed areas of North America and Europe). Needless to say, many travelers find this extremely liberating.
A friendly city that welcomes queer citizens and travelers alike with open arms, embracing diversity is just one part of Bogotá's rich and colorful social tapestry.
This supportive attitude culminates yearly in the annual Bogotá Pride celebrations in July when, in stark contrast to North American Prides, the entire community marches claiming the streets for unapologetically Latin experience with a day of fiesta and celebration. Bogotá, a city in transformation, sucks you in and invites you to stay much longer than you plan. With all-night parties, diverse neighborhoods to explore, and a booming gastronomical scene, Bogotá should be top of the list for any gay travelers in Colombia!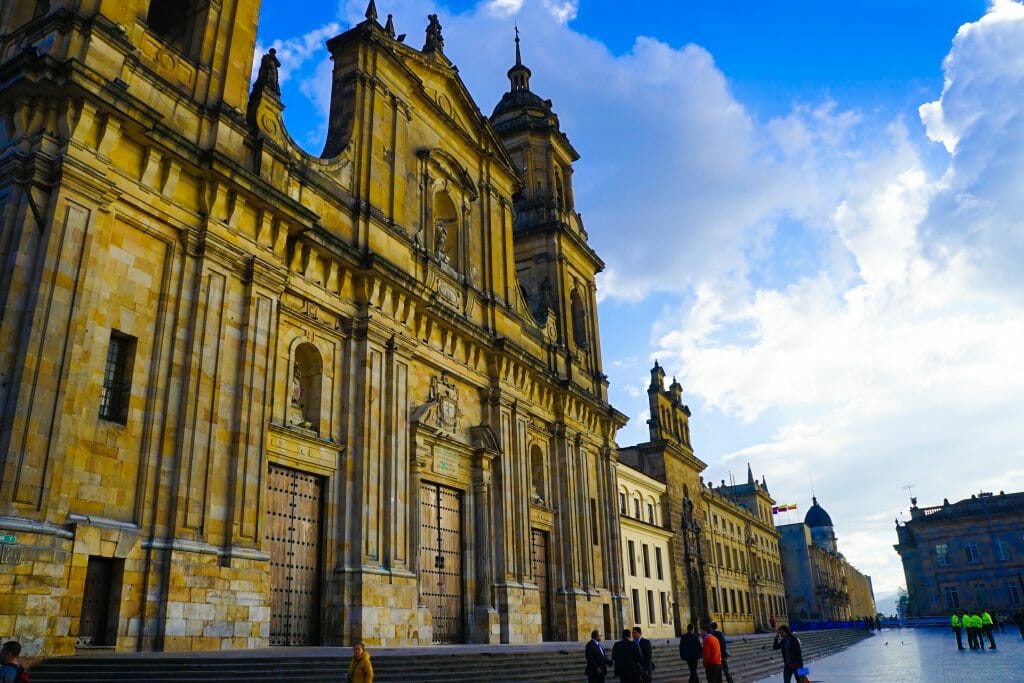 Gay Bogotá Guide: The Essential Guide To LGBT Travel In Bogotá Colombia
Attractions in Bogotá
Being such a queer-friendly city, many of the attractions in Bogotá gay travelers will want to visit are the top attractions in Bogotá anyway. All travelers in Bogotá should take caution in less-developed areas with valuables and take taxis or rideshare apps (especially if you do not speak Spanish) at night – and always listen to local advice when exploring.
Gay travelers in Bogotá should take special care in less developed areas in terms of public displays of affection, where many residents may be less exposed to LGBT culture and may hold conservative attitudes…Though any reaction is more likely to be curious than outrage. Overall, Bogotá is safe, especially compared to other Latin American cities, and a common-sense approach to travel will generally ensure you have no issues exploring this beautiful and diverse city.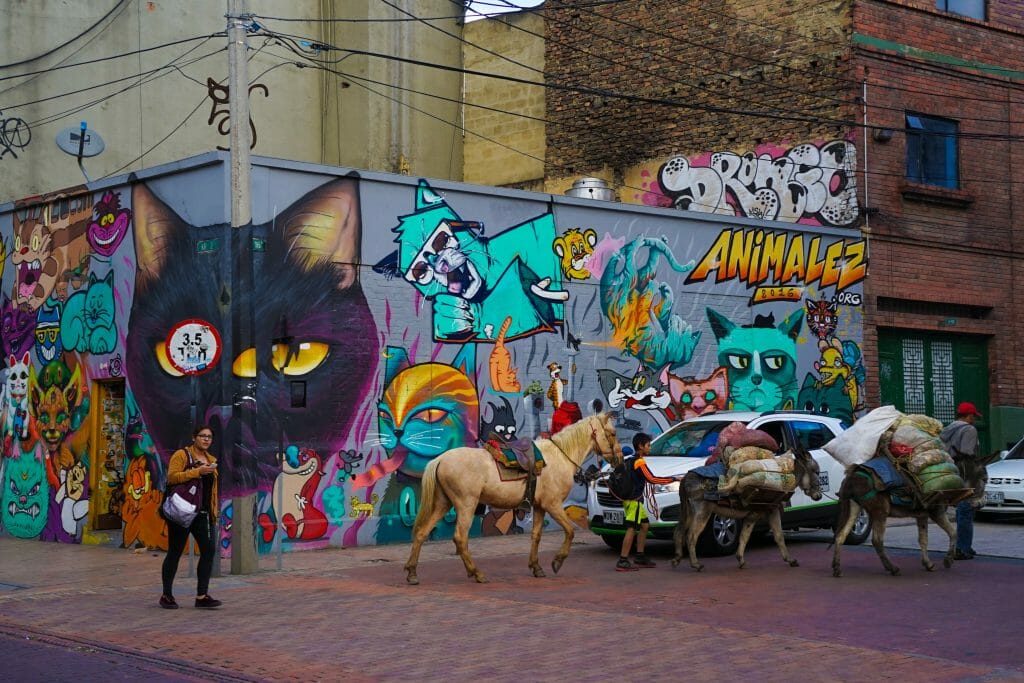 In general, the gay scene in Bogotá is focussed around the Chapinero gaybourhood, with plenty of quirky LGBT-friendly bars.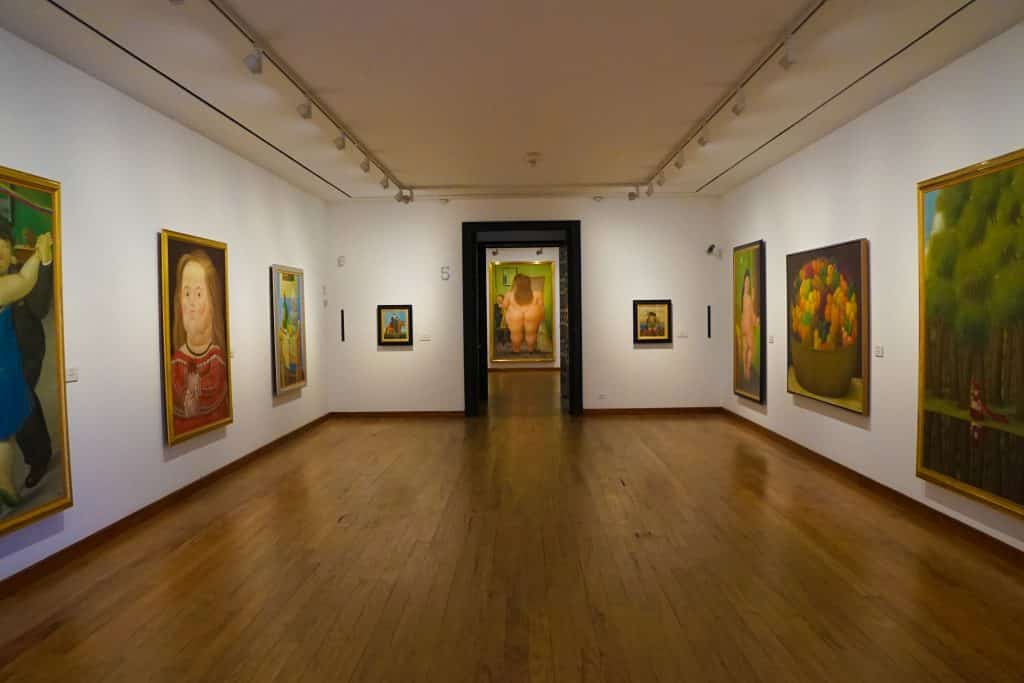 Gay-friendly and Gay Hotels in Bogotá
In Bogotá, you would be hard-pressed to find a significant hotel that has any issues with gay guests checking in – especially in the swanky neighborhood of Santa Barbara or Zona T. Some hotels, however, are more popular with queer travelers due to their location, especially in the Chapinero gaybourhood. Only accommodations that provide a wholly inclusive environment or fabulous queer vibes are features here.
These gay-friendly hotels in Bogotá are frequented by members of the LGBT community and have great reputations. Each hotel and area offer something very specific, so be sure to choose the right style and location to meet your needs. Prices are cheap compared to North American and European hotels (thought quickly rising), and standards are high – so it's a great place to splurge! Of course, there are also hundred's more hotel and hostel options in Bogotá if none of these suit your desired budget, facilities, or area!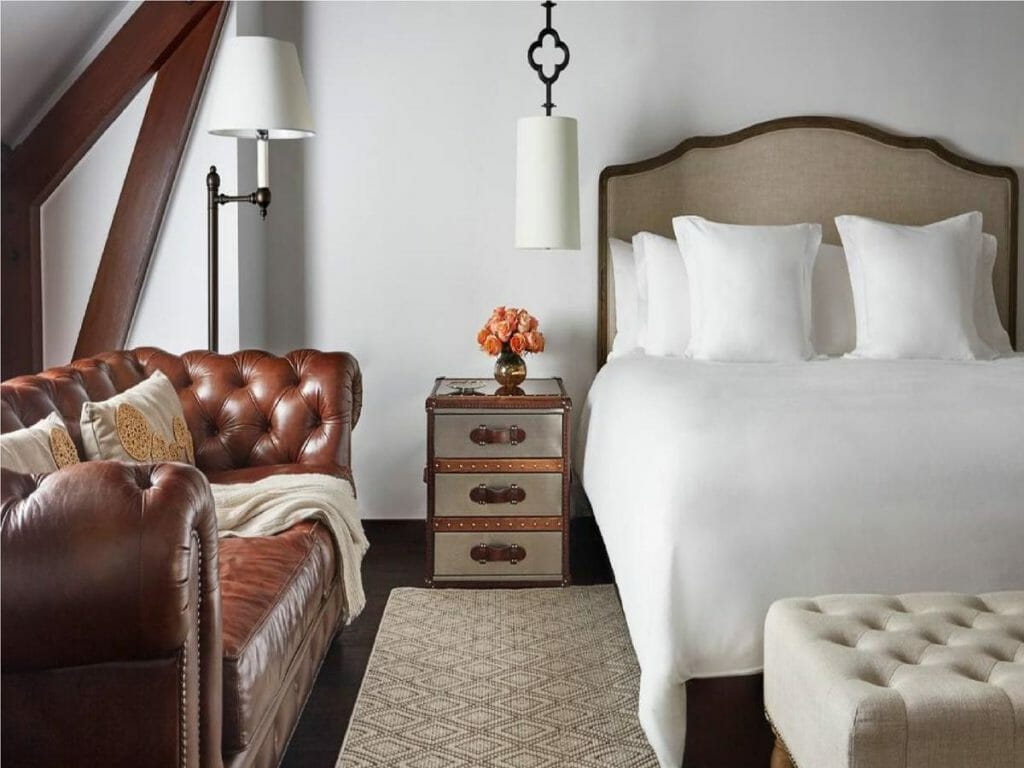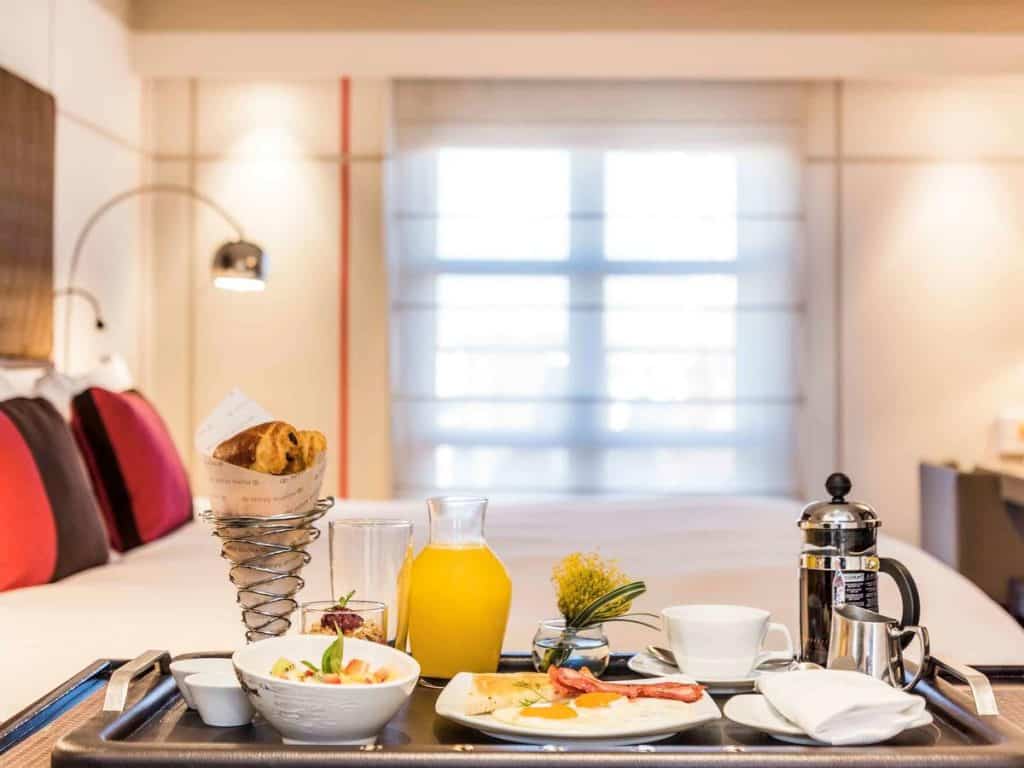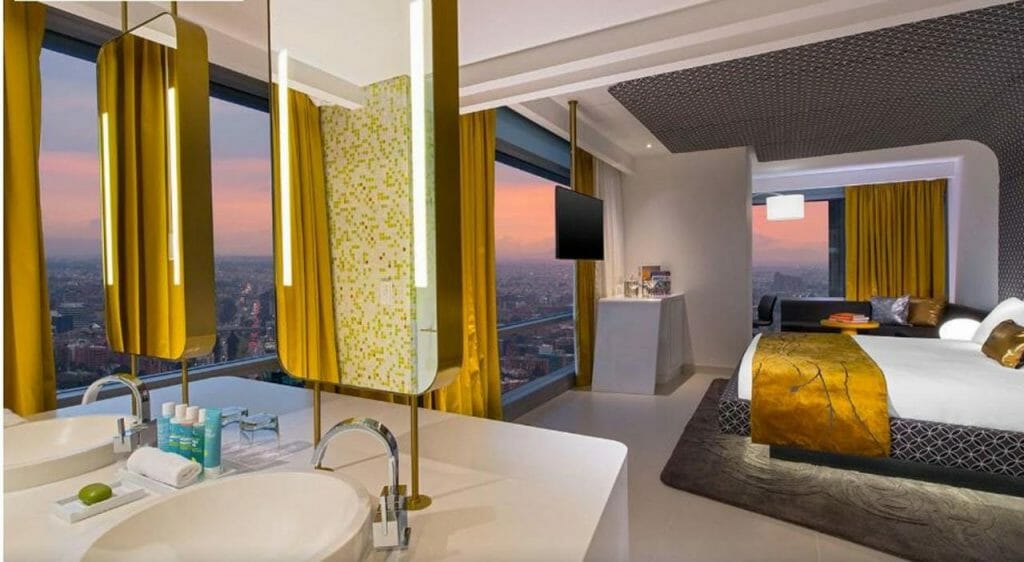 Gay Bars and Gay Clubs in Bogotá
Anyone who knows anything about Latin America knows they love to party here, and Bogotá leads the continent with its nightlife. New clubs and events are taking place consistently here, so it pays to ask around when you arrive (hotel staff are a good bet). At the moment, here are the most popular nightlife spots and gay clubs in Medellín for travelers and locals. In short, the Chapinero neighborhood is the epicenter of Bogota's gay scene, but this does not mean there are not other areas worth exploring.
Things will get crazy – but just go with it. And don't forget your common sense.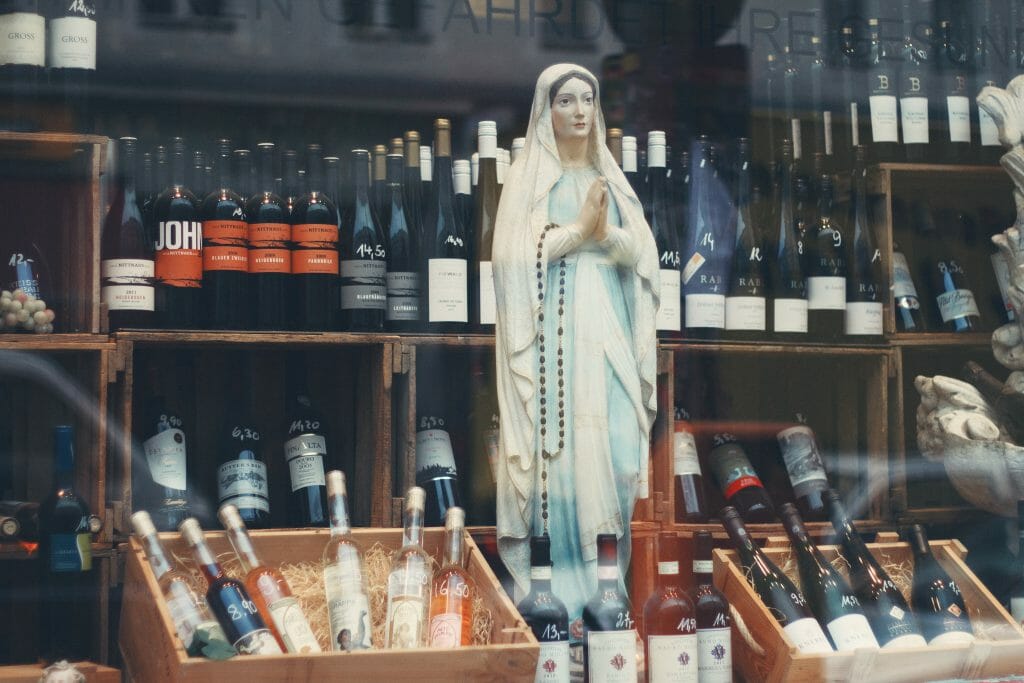 If you're a bit shy, why not join the Queer Scouts on their gay nightlife tour of Bogotá? A unique experience beginning with an open bar and free shots, then VIP entrance, special discounts, and cool, sexy hosts!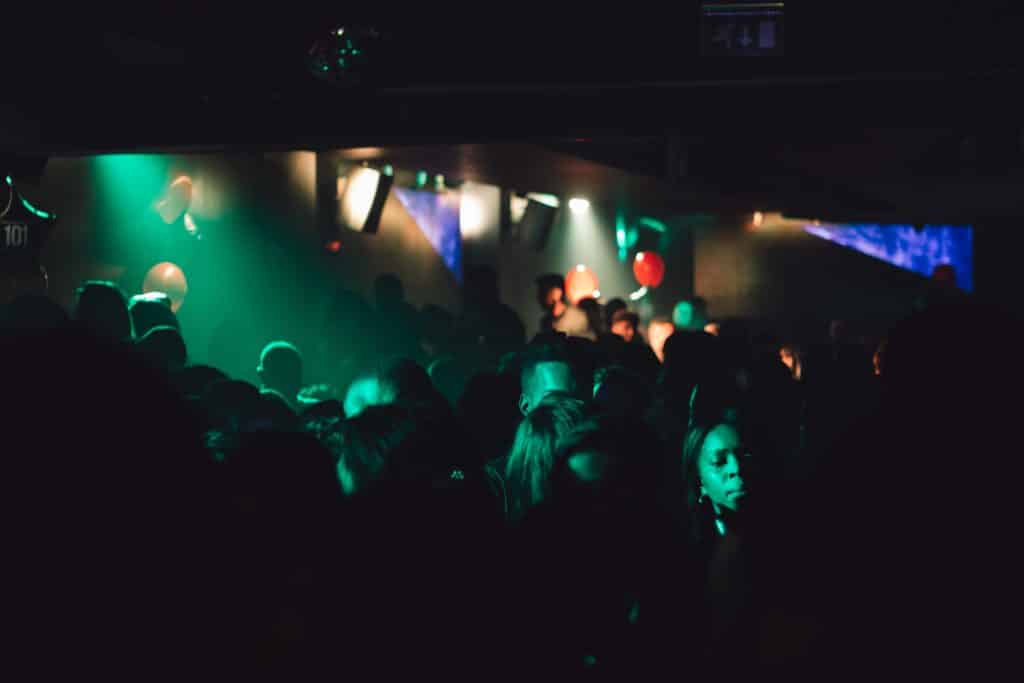 Gay Saunas in Bogotá

Unlike some more Western countries, saunas and bathhouses in Bogotá are still all the rage. Here are the biggest, with a reputation for being friendly to foreign travelers. Be aware that prostitution is legal in Colombia only in designated tolerance zones. Rent boys are common in sauna's here, but at your own risk…