Love is love, of course, but sometimes you can get a little tired of the same old 'boy meets girl' love stories. Luckily, the next time you feel like watching something for your tender heart, you could choose from one of the many amazing gay romance movies that have been made over the years.
While it's been a long road (and still ongoing), filmmakers have gradually gotten more confident in showing love stories with gay characters and the result has been some truly wonderful films.
Some of these you might have heard of, some might be new to you, and all of them you really should have seen by now – and if you haven't, it's time to watch them straight away!
So, get some popcorn, a glass of wine and a blanket, and snuggle in to watch some of these gay romance movies. We can't promise all happy endings (bring tissues!), but we can promise a rich and varied range of love stories.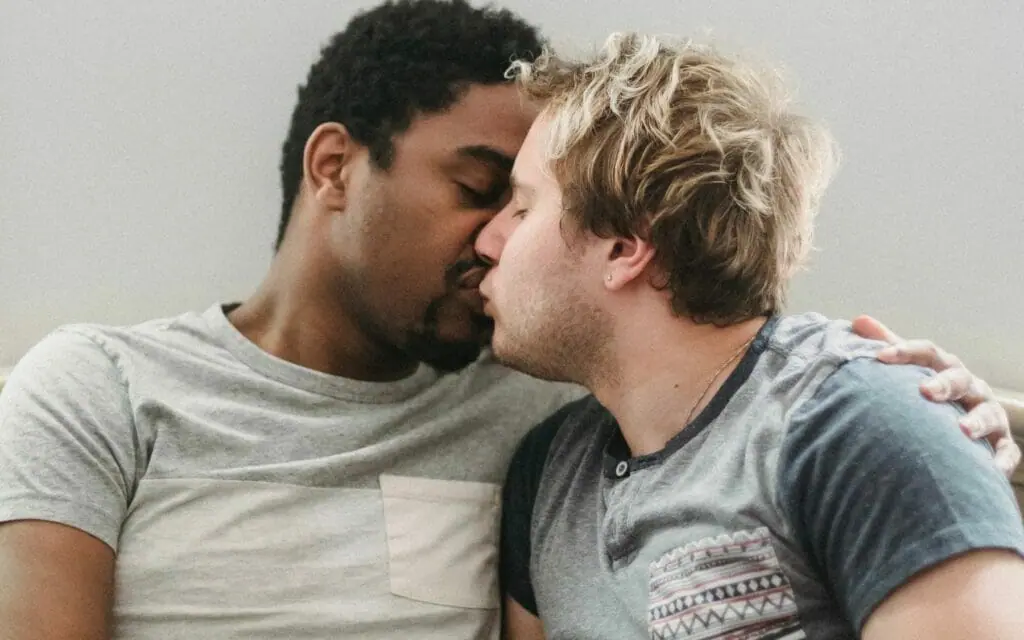 Wondering where to watch? It depends on where you live in the world and which streaming services you have. We link to the streaming service we watch on in each case - be it Netflix, Amazon Prime, Apply TV+, or elsewhere.
You can get one month free of Amazon Pride (or a 6-month trial for students) of Amazon Prime and also get immediate access to FREE Two Day shipping, Amazon Video, and Music. While you won't be charged for your free trial, you'll be upgraded to a paid membership plan automatically at the end of the trial period - though if you have already binged all these, you could just cancel before the trial ends.
Apple TV+ also has a one-week trial, and Hulu has a one-month trial (which can be bundled with Disney!). Another option might be using a VPN to access Netflix titles locked to other regions. Netflix is now available in more than 190 countries worldwide and each country has a different library and availability. US Netflix is (understandably) one of the best.
While we wish everything could just be in one place - for now, it seems these are the best streaming platforms to watch on.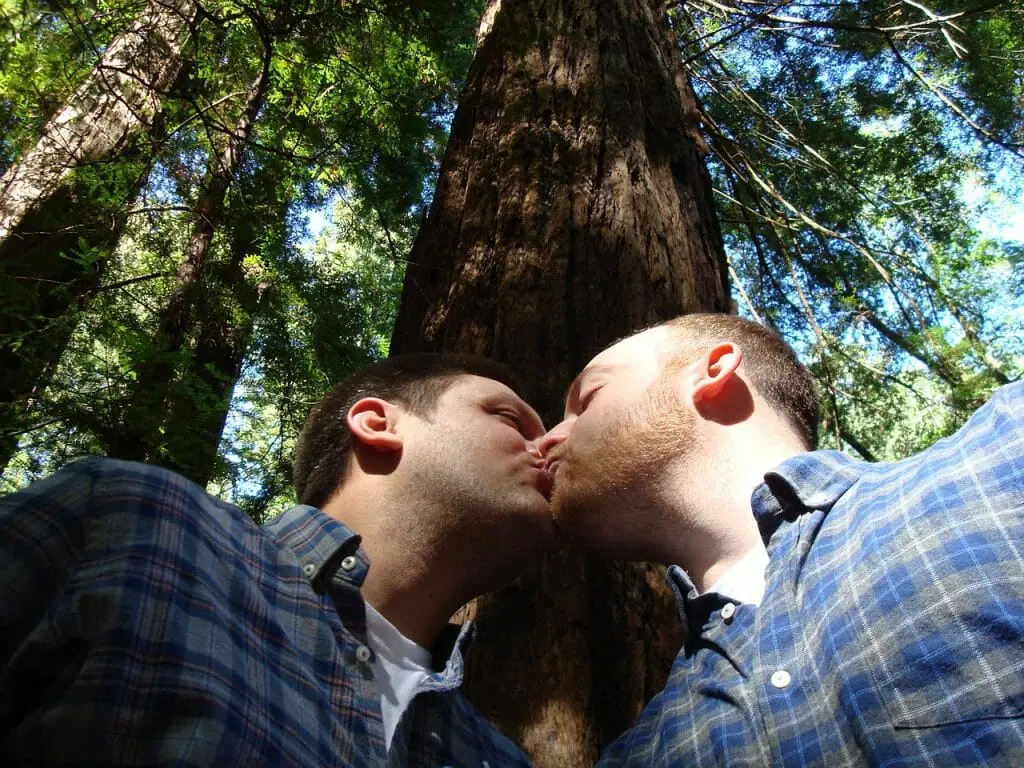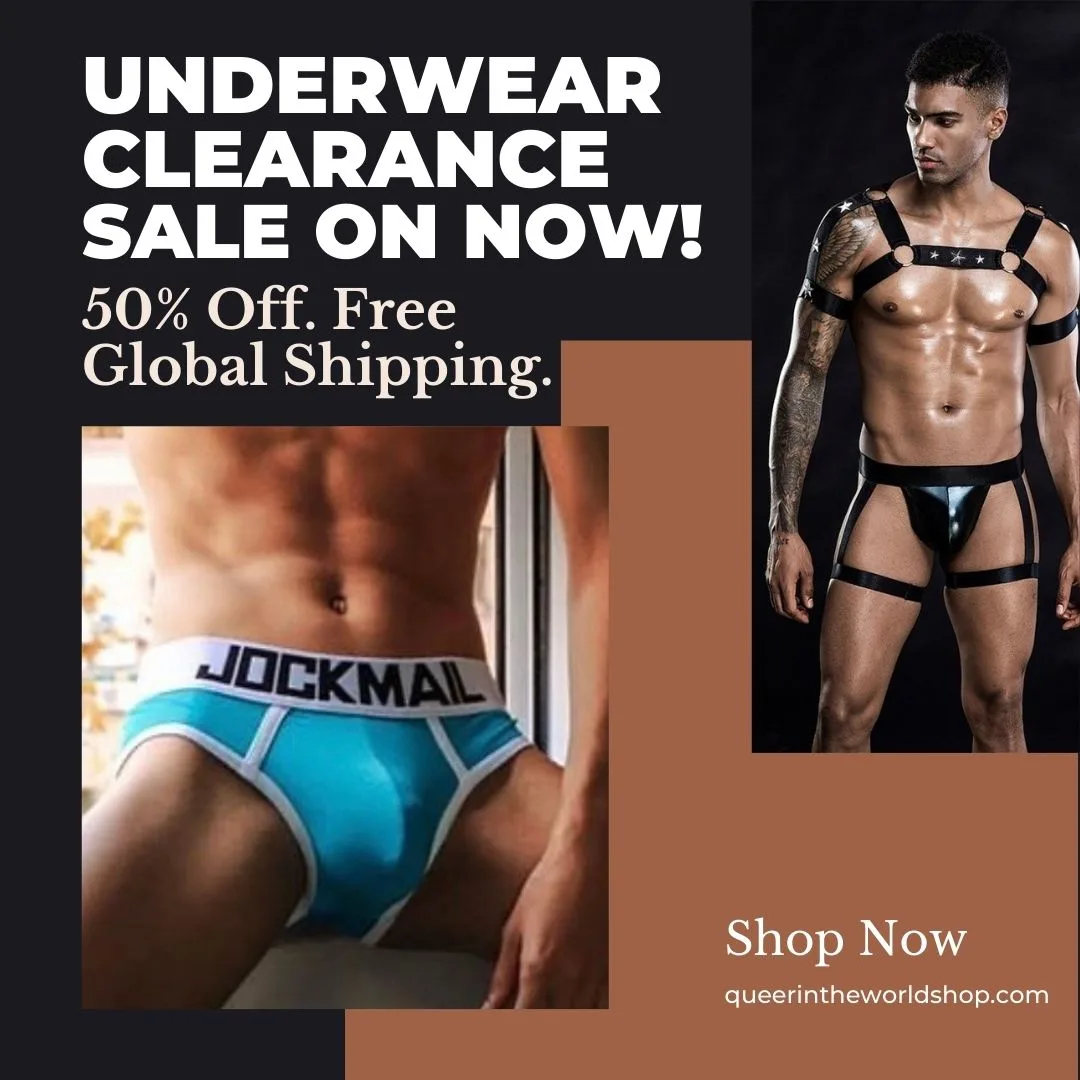 Love and war, how often do they go together? While there are many sensational romantic war dramas, it's not every day that you see one featuring two gay soviet soldiers. Made in Estonia, the film is an adaptation of Sergey Fetisov's memoir (The Story of Roman) where he details his time in the Soviet Air Force during the Cold War and his love affair with Roman, a courageous fighter pilot.
Stationed in a Soviet Air Force station, Sergey cannot wait to leave the military and become an actor in Moscow. The military has been hell to him, working him to exhaustion and posing a threat where his sexuality is to be discovered. But there comes some solace: Lieutenant Roman is a sensitive man who, like Sergey, likes to read and talk about theater.
It doesn't take long before the two of them discover their love for each other. We love how these two get along with each other: they are imposing figures of male beauty, yet they feel so delicate and tender when they are with each other.
At the end of the movie, we are reminded of the historical relevance of Sergey and Roman's love: the closing titles inform that since 2013 Russia has issued a ban on "homosexual propaganda", making any queer representation in media illegal and punishable by law.
Firebird pays tribute to those who have stood against oppression and inspires those who will stand against it now. And is certainly worthy of being on any list of the best gay romance movies…
This fiery historical romance caught the queer world by storm. Written and directed by French filmmaker Céline Sciamma, it tells the story of a forbidden lesbian affair during the eighteenth century. She was the first woman to win the Queer Palm at Cannes since its foundation in 2010. With incredible performances, gorgeous shots, and a heart-wrenching romance, Portrait of a Lady on Fire has become one of our favorite gay movies ever made.
Set in late 18th century France, the film follows a painter named Marianne who has been tasked with creating a portrait of a gentry woman, Héloïse, who has recently been betrothed to a nobleman. Just as she arrives, Héloïse's mother informs her that her daughter is very hard to deal with: she doesn't want to pose nor does she want to get married.
She commands Marianne to paint her in secret while pretending to be a hired companion. And that's what Marianne does: they go on walks together and quickly the painter finishes a portrait. Yet as she looks at it, she discovers that something has changed inside her.
What unfolds is one of the most powerful romance stories ever put to film. The chemistry between the two of them is unparalleled and that's due to Noémie Merlant and Adèle Haenel impressive performances. The film's ending is one you will remember forever. If you haven't had a chance, you owe it to yourself to watch this film.
This is one of those films that everyone goes on about and you don't quite get why until you watch it. And then, boy, you really get why everyone's been raving about it! Almost unbearably tender, heart-wrenchingly evocative, Call Me By Your Name perfectly depicts the joy, yearning and despair of first love in a golden summertime.
Elio and Oliver's romance blossoms against a backdrop of an Italian villa where Oliver comes to assist Elio's professor father for the summer months. While the confident Oliver first seems to repel Elio, this hides a much more powerful attraction that soon both of them have to acknowledge. Anyone who has ever loved and lost in their youth (hello, everyone!) cannot fail to be moved by this film.
Living in suburban Atlanta, Simon is a closeted gay teenager who has fallen in love. With whom? He doesn't know. The thing is that Simon has been communicating with another gay boy at his school through anonymous emails.
As he tries to discover the identity of this mysterious classmate, who goes by "Blue", his emails are discovered by Martin, a drama-club member and a total… not-good person. Threatening to out Simon, Martin blackmails him into helping him win over Abby, the hottest girl in school. Poor Simon will have to help Martin in order to keep his sexuality a secret.
The first major studio film to focus on a young boy's coming out story, Love, Simon was a long time coming. It's a film full of spirit and humanity. We love how it tackles dark issues like homophobia and blackmailing while never losing its humor. And it's made all the better thanks to its cast: Nick Robinson gives a tender and sensitive performance as Simon, and the other teens in the cast feel completely real.
We were so happy when we learned that this tender gay romance had had such a good reception at the box office: it quickly became one of the most successful teen romance films ever, whether they be queer or not. It's a wonder to live in this time when gay movies appeal to big audiences.
Love, Simon may be a crowd-pleaser, but its heartwarming story does help normalize and destigmatize queerness. We love it and we want more!
Similarly moving and made in the same year as Call Me By Your Name, this romance takes place in a far grittier setting with weather that's considerably worse – Yorkshire, in the UK. While Call Me By Your Name was all golden sunlight and silver moonlight, God's Own Country is grey skies and moss-green hills. However, this is in no way to its detriment; it is equally as powerful.
Johnny lives a secretive and lonely life running his family farm; when Romanian Gheorghe comes to help during lambing season, they both discover a bond that culminates in a passionate relationship. There are lots of unspoken emotions (very British) that the excellent acting perfectly conveys. Exploring new intimacy is a beautiful theme that runs throughout this rugged film.
In 1952, department store clerk Therese is working hard during the last days before Christmas. Among the many last-minute shoppers is Carol Aird, a glamorous older woman who wants to buy something for her daughter. She gets Therese's attention and asks for a doll, but the clerk recommends she buy a train set instead. As Carol leaves, Therese notices that the woman left her gloves behind. She mails them to her and Carol answers with a lunch invitation.
As they lunch together, there the two women get to know each other. Therese wants to be a photographer and is living with a boyfriend who she doesn't care for. Carol is going through a rough divorce from her husband. They will meet again, and again, developing a strong relationship. Yet disaster looms: Carol's husband, Harge, threatens to expose her lesbianism in order to win custody of their daughter. The pair will try to enjoy their time together, but soon everything will go wrong.
Carol is brimming with glamour and packed with lesbian energy. Carol's captivating romance will make you yourself fall in love with its characters. The strength with which Rooney Mara and Cate Blanchett gaze at each other yearningly brings the film to a whole new level.
What we love the most about Carol is its ending (spoilers ahead!): the fact that this lesbian story has an uplifting, although subtle, finishing shot, with the lovers reunited and ready to give their relationship one more chance. This movie will get put you in your feels, we guarantee it!
There are many reasons this film will make you cry. One is seeing Heath Ledger, the spectacular actor that he was, on your screen and remembering that the world lost him too soon. Another is the heart-wrenching beauty of the Wyoming mountains where much of the film takes place. Another is the love these two men have for each other, contrasted with the pain of their suspecting but betrayed wives. Another is "I wish I knew how to quit you".
Brokeback Mountain has its moments of melodrama but it's so important to remember how significant this film was in bringing gay romance movies to a wider audience, and how it set a high standard for those to follow. Actually, if you haven't already seen it, we're a bit confused – remedy this immediately!
What can we say about Moonlight that hasn't been said before? Considered one of the best films of the decade, this LGBTQ film with an all-black cast got plenty of press after winning the Academy Award for Best Picture, among others. However, despite being such a universally praised movie, not that many people saw it. If you're one of these people, give this film a chance. Even years after its release it's still incredibly relevant and poignant.
The movie follows Chiron during three stages of his life. First, when he's a young Black boy living in Miami under the care of her crack-addicted mother. While hiding from a group of bullies, a drug dealer named Juan finds Chiron. He and the boy start to develop a father-and-son relationship, with Juan teaching him how to swim and spending lots of time with Chiron.
Sadly, Juan dies and Chiron, now a teenager, has to deal with school bullies and his mother's deteriorating addiction. Luckily, he has Kevin, a childhood friend who Chiron has feelings for. Moonlight sees Chiron discovering his sexuality and suffering for it. The third part sees him as an adult drug dealer who will try to heal.
We love the way Moonlight delves deep into the gay black experience, exploring the way society treats this intersectional group. From boyhood to adulthood, the film celebrates blackness and queerness in a much-needed way. There are few films like the one director Barry Jenkins crafted, and we hope that its success will inspire more African-American filmmakers to tell their stories.
Aesthetically and thematically, this film is very similar to many of the other 90s high school movies we know and love. Wealthy pupil encounters pupil from the wrong side of the tracks. They start hanging out secretly, talking about music, life and their future dreams. While they fall in love, they also worry about how their peers and families will react.
This film hits all these familiar beats, except that both are girls. The Incredibly True Adventures of Two Girls in Love is funny, touching and uplifting. It's really an ode to first love, whoever that first love is with.
This made-for-television Dutch movie is a great representation of what gay teenage romances should strive to be: a truthful portrayal of adolescence that makes teens feel seen and represented, as well as giving them hope that one day they themselves could have their own gay love.
We would love to see more movies like it. It's a restrained movie, meaning that it steers away from graphic sex scenes, choosing instead to focus on quiet and tender moments between its protagonists. With Boys, Mischa Kamp managed to capture young love at its best.
The film follows Sieger, a young athlete whose sexuality is just being revealed to him, and Marc, an older member of his track team. Since Sieger and Marc are chosen to attend the national championship, along with their friends Stef and Tom, the pair meet constantly to train.
When goes out to a river to swim, Sieger and Marc wait until the others leave and share a wonderfully shot kiss while floating in the water. Sadly, Sieger's first instinct is to deny his gayness and try to suppress his feelings for Marc, going so far as to try to get a girlfriend. The race is imminent, and the two are farther than ever.
We would like every young gay to have a chance to watch this, surely one of the best gay romance movies there is. It's such an under-watched movie yet it completely nails what gay representation is about. We hope that you can enjoy this little movie as much as we did, which is a lot.
This is another lighter entry for the list, so the perfect film for when you don't want to absolutely bawl your eyes out – in fact, it would make a great double-bill with The Incredibly True Adventures… above. Transgender waitress and aspiring fashion designer Ricky meets and falls in love with lively Francesca, who might have a fiancé in the marines, but also finds herself drawn to Ricky.
In fact, it's hard to watch this and not be drawn to Ricky, who's got a deliciously wicked sense of humour and a deadpan delivery (in a great Kentucky accent to boot). Add her oldest friend Robby into the mix and you've got sharp dialogue, tender moments and awkward situations galore.
What a wonderful thing when romance flourishes. Loving and being love is an unparalleled feeling in our lives, and that makes it incredibly precious. When things are good, they are wonderful. Yet there are times when romances don't turn out that well; the reasons may be many but there's always one thing for certain: there are couples that can't be together.
That's what Happy Together is all about. This fantastic film is considered to be one of the best to come out of the 1990s New Queer Cinema movement. Directed by the splendid Wong Kar-Wai, this intimate film went out to win a Palme d'Or and Best Director at Cannes. It's one of most favorite films of all time, and we recommend it wholeheartedly.
The film follows a gay couple Ho and Lai who, despite having had several ups and downs, are still together. They decide to leave their native Hong Kong and visit Argentina, particularly the Iguazu Falls. There they get lost and then break up again, but they don't have any money to go back to Asia. The two of them live a humble life in Buenos Aires, trying to get by and maybe, just maybe, fall in love with each other again.
One of the best things about Happy Together is the filmmakers' ability to capture Ho and Lai's relationship through stunning images. The movie has a unique visual style that went on to inspire other great queer movies like the aforementioned Moonlight. To this day Happy Together, as well as other of Kar-wai's movies, stands out as one of the most incredible queer narratives ever made.
Times when you realize that we still need to fight for LGBTQ rights, are times like when you hear that this Swedish-Georgian film sparked protests in Georgia. We'd recommend seeing it simply as an act of support against this homophobia, to be honest. It's also, however, an absolutely wonderful film. Merab has been training as a dancer all his life, and he is magnificent, but deemed 'too soft' for the hyper-masculinity Georgian dance is based on.
When new, tough, dancer Irakli joins the company, Merab learns more about himself through his desire for him. The coming-of-age elements are here, but the Swedish director Levan Akin keeps the focus on Merab's internal journey. We know we're stretching it a bit to call it a gay romance movie, as the romance is unrequited, but we found it moving enough to satisfy the greatest romantics.
Coming from Brazil is this moving biopic about the relationship between American poet Elizabeth Bishop and Brazilian architect Lota de Macedo Soares. The movie follows Elizabeth as she's trying to finish what would become her most famous poem ("One Art"). Lacking inspiration, she decides to visit an old classmate, Mary, who lives in Rio de Janeiro.
There she meets the brash and vivacious Lota, Mary's girlfriend. The two of them don't get along at first, but when Elizabeth falls ill, she and Lota start to find each other more and more interesting. For fifteen years Elizabeth stayed in Rio with Lota, who still had a relationship with Mary. Though Reaching for the Moon does a great job at portraying their loving romance, it also shows the darker side of a polyamorous relationship.
Please be warned that, although this is a fantastic romantic biopic, it has a dark ending. For those who don't know how the relationship between these two ended before watching the film: look away. Ready? Here it goes: it has been believed for quite some time that Soares's difficulties at work and her decaying relationship with Bishop were causing her mind to deteriorate, having to be hospitalized after a nervous breakdown.
After being released, she joined with Bishop and, on that same day, took her own life. Nonetheless, the movie is totally worth your time: it addresses this tragic love story with care and manages to pay tribute to the lives of these two intellectual women.
OK, we'll be nice and give you a coming-of-age gay romance with a reciprocated relationship. This Brazilian film was based on a 2010 short and tells the story of Leonardo, a blind high school student, and his blossoming relationship with new student Gabriel. As the two boys get closer, they both realize that their friendship is more than mere friendship, but don't know how to tell the other.
There's an innocence to this movie, making the relationships between the characters feel authentic and warm, and adding an extra layer of tenderness to the tale. It's a humane and compassionate film that we can't recommend enough.
What a simple yet hard-hitting movie Weekend is. This British film tells perhaps one of the shortest romances ever: one lasting only a weekend. Two men find themselves in love with each other but not being able to be together for more than a couple of days. Who could tell that this deadline would make their love for each other even stronger?
The story of Weekend is, as we said, quite simple. Russell, an introverted lifeguard who has one foot in the closet and the other one out, visits a gay bar alone. There he meets a young and seductive art student named Glen. The two of them hit it off and end up going back together to Russell's home.
The day after, Glen takes out a tape recorder and asks shy Russell to recount what they did the night before. He does it, although ashamed, and starts to fall for Glen. You see, these two opposites attract. They meet again, and Glen tells Russell that in just one day he will leave the country and go to art school in America. One weekend, that's all they have.
This one is another underappreciated film that is one of the best gay couples we have ever seen in a film. In just this little amount of time, the characters become so close and, more surprisingly, get to change a lot. While the romance may have only lasted a weekend, the memory of this movie will stay with you forever.
2017 was clearly a good year for emotional gay romance movies, as this romantic drama based on the book by Naomi Alderman clearly shows. It relies heavily on the performances of the two lead actresses – Rachel Weisz and Rachel McAdams – for their powerful impact. This reliance was not misjudged; the acting is superb. Without words, both women convey their passion and their internal struggles.
It takes place in the context of an Orthodox Jewish community in London. Ronit was shunned decades before, but returns for her father's funeral. Here, she re-encounters Esti, who is now married to David, another childhood friend. It's a totally absorbing love story that treats its characters as humans who love and err, rather than simplistic heroes or villains.
The city of London is home to a wide array of people that come from all walks of life. To the southeast lies the town of Thamesmead, an area where working-class folk have lived in social housing complexes ever since World War II.
There lives Jamie, a shy teenager, and his young single mother, Sandra. At the height of England's anti-LGBT policies (that banned schools from teaching that being gay was acceptable at all), quiet Jamie will be put in a very strange situation that will change his life forever: when his mother learns that his classmate and friend, Ste, is being beaten in his home, she decides to take him in and let him live with her and Jamie. The thing is that Jamie is secretly in love with Ste, and his feelings may be reciprocated.
For those who don't know about Beautiful Thing, suffice it to say that it's an LGBT classic. This sweet romantic gay story started as a play that Jonathan Harvey, the film's writer, put together back in 1993. It was a small story, heavily inspired by his childhood, and he didn't expect it to become a hit. But it did, particularly among gay audiences, who back then were in serious need of being recognized as a valid group.
What we love the most about Beautiful Thing is its characters, who are written in a fantastically touching way. The way their relationship blossoms never fails to put a tear in our eyes. Beautiful Thing is a must-watch for any fan of LGBT movies.
Edward II is a historical romantic drama that brings Christopher Marlowe's pioneering 1594 homoerotic play to life with a stunning cast and some wonderful visuals. It's an impressive adaptation of the play, managing both to actualize and modernize it, as well as remain faithful to the original. We would be remiss not to mention the impressive performances by Steven Waddington as Edward II and Tilda Swinton as Queen Isabella.
In 1307, Edward II received the crown of England and became king. As his first edict, Edward II reinstates nobleman Piers Gaveston as a citizen of the country after his exile. Why do that, before anything else? Well, as Marlowe's play shows, Edward II was infatuated with Gaveston, with the film even explicitly presenting them as passionate lovers. Yet, even with Edward II as a king, their love will still be disputed, particularly by the Queen.
We find fascinating the use of anachronisms in this film. While it's set in the 14th century, it features costumes and objects from the nineties. This artistic decision, at first confusing, was intended to portray the fact that gay people have always been part of history (a fact that is often erased). By showing Edward II wearing a tank top, the director tells us that he could very well be any of us. It's an amazing use of costuming and an incredible movie all around.
If there's something we know for certain about Maurice, is that it was completely ahead of its time. Think about it, a movie in 1987 featuring the forbidden love between two beautiful men (Hugh Grant and James Wilby) set in Edwardian England. It's the kind of film that would be made today without skipping a beat, considering the enormous success of films like Portrait of a Lady on Fire.
Adapting the 1971 E. M. Foster novel of the same name, this gay period drama came out almost forty years ago and it's still one of the best pieces of gay media ever made. As you may expect, it wasn't very well-received: while the critiques were good, not many people saw it. Luckily for us, Maurice inspired many other great films and now is retroactively getting the recognition it deserves.
Like the novel, Maurice tells the story of its titular character, Maurice Hall. While attending the prestigious University of Cambridge, Maurice becomes friends with a handsome well-to-do man named Clive Durham. We love that it's Clive, not the protagonist, the one that first falls in love. After confessing his feelings to Maurice, the young man feels shocked.
Yet as time goes on, he realizes that he too has fell in love with Clive. The film shows their relationship evolving as they try to find their place in a repressed society that shuns them. A timeless classic, Maurice will stay with you forever.