Love is love, of course, but sometimes you can get a little tired of the same old 'boy meets girl' love stories. Luckily, the next time you feel like watching something for your tender heart, you could choose from one of the many amazing gay romance movies that have been made over the years.
While it's been a long road (and still ongoing), film makers have gradually got more confident in showing love stories with gay characters and the result has been some truly wonderful films.
Some of these you might have heard of, some might be new to you, all of them you really should have seen by now – and if you haven't, it's time to watch them straight away!
So, get some popcorn, a glass of wine and a blanket, and snuggle in to watch some of these gay romance movies. We can't promise all happy endings (bring tissues!), but we can promise a rich and varied range of love stories.
Wondering where to watch? It depends on where you live in the world and which streaming services you have. We link to the streaming service we watch on in each case - be it Netflix, Amazon Prime, Apply TV+, or elsewhere.
You can get one month free of Amazon Pride (or a 6-month trial for students) of Amazon Prime and also get immediate access to FREE Two Day shipping, Amazon Video, and Music. While you won't be charged for your free trial, you'll be upgraded to a paid membership plan automatically at the end of the trial period - though if you have already binged all these, you could just cancel before the trial ends.
Apple TV+ also has a one-week trial, and Hulu has a one-month trial (which can be bundled with Disney!). Another option might be using a VPN to access Netflix titles locked to other regions. Netflix is now available in more than 190 countries worldwide and each country has a different library and availability. US Netflix is (understandably) one of the best.
While we wish everything could just be in one place - for now, it seems these are the best streaming platforms to watch on.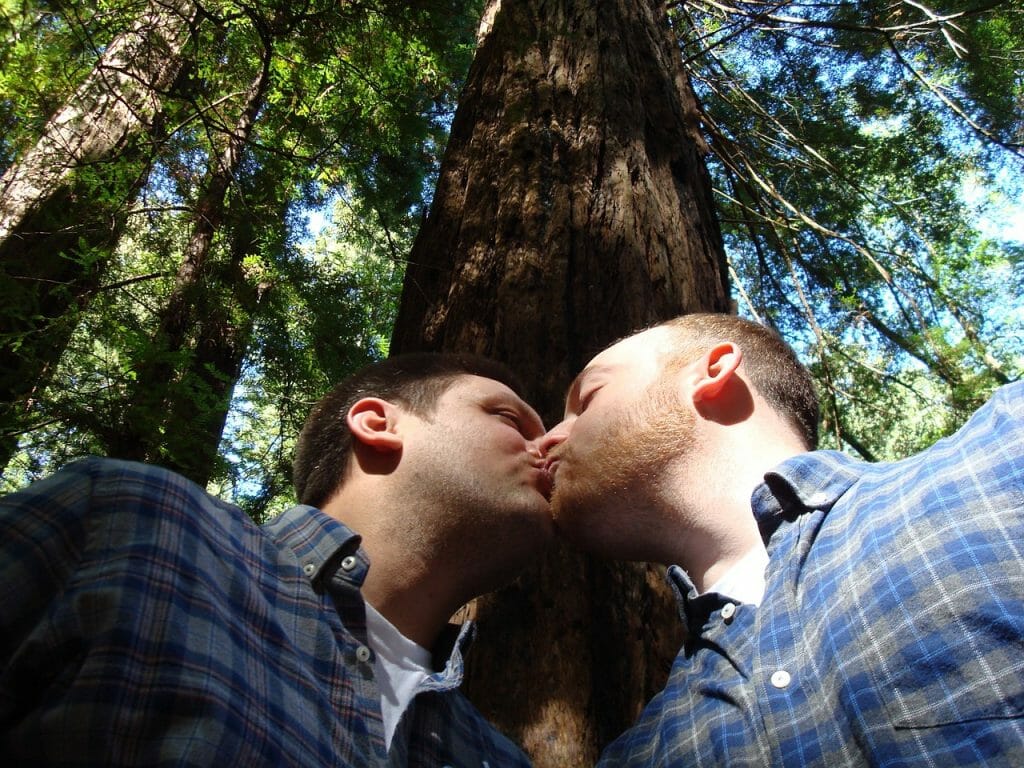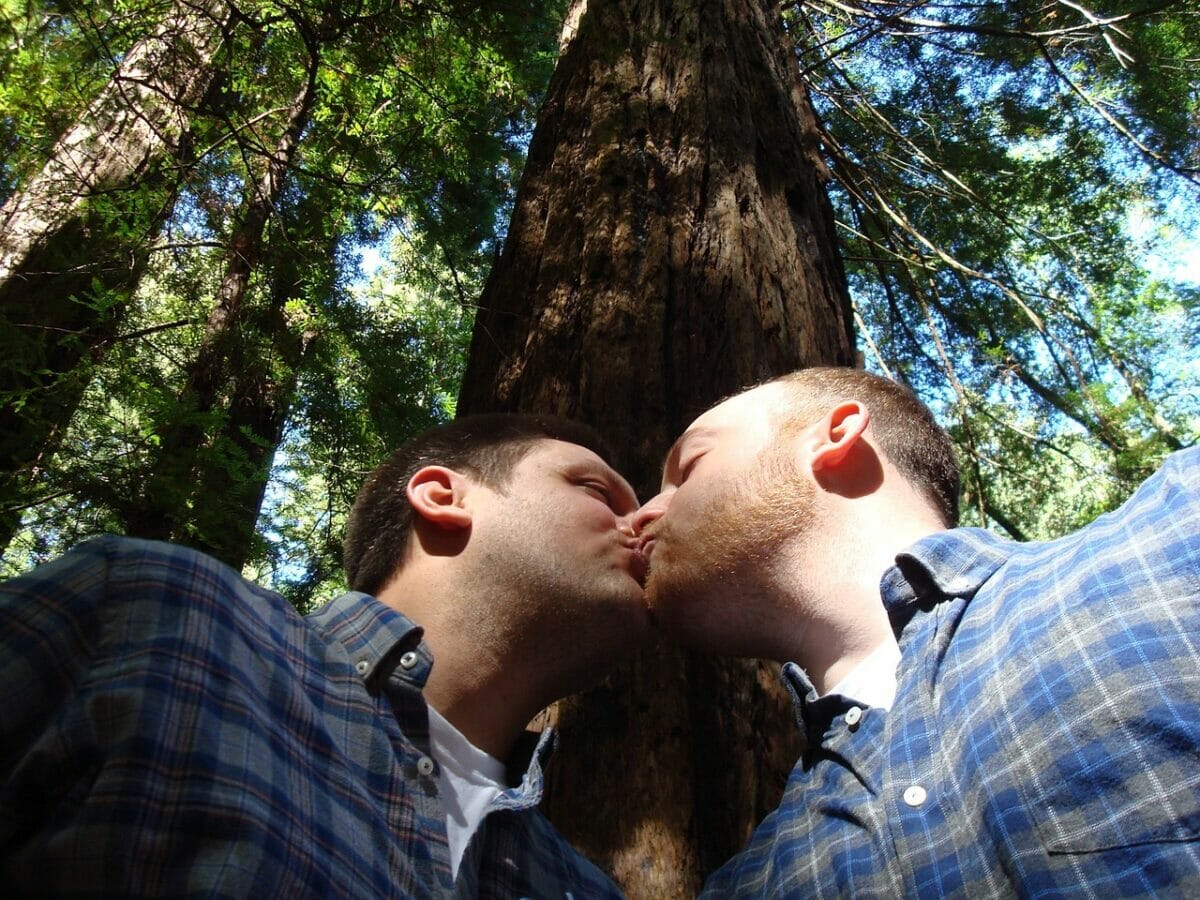 This is one of those films that everyone goes on about and you don't quite get why until you watch it. And then, boy, you really get why everyone's been raving about it! Almost unbearably tender, heart-wrenchingly evocative, Call Me By Your Name perfectly depicts the joy, yearning and despair of first love in a golden summertime.
Elio and Oliver's romance blossoms against a backdrop of an Italian villa where Oliver comes to assist Elio's professor father for the summer months. While the confident Oliver first seems to repel Elio, this hides a much more powerful attraction that soon both of them have to acknowledge. Anyone who has ever loved and lost in their youth (hello, everyone!) cannot fail to be moved by this film.
Similarly moving and made in the same year as Call Me By Your Name, this romance takes place in a far grittier setting with weather that's considerably worse – Yorkshire, in the UK. While Call Me By Your Name was all golden sunlight and silver moonlight, God's Own Country is grey skies and moss-green hills. However, this is in no way to its detriment; it is equally as powerful.
Johnny lives a secretive and lonely life running his family farm; when Romanian Gheorghe comes to help during lambing season, they both discover a bond that culminates in a passionate relationship. There are lots of unspoken emotions (very British) that the excellent acting perfectly conveys. Exploring new intimacy is a beautiful theme that runs throughout this rugged film.
There are many reasons this film will make you cry. One is seeing Heath Ledger, spectacular actor that he was, on your screen and remembering that the world lost him too soon. Another is the heart-wrenching beauty of the Wyoming mountains where much of the film takes place. Another is the love these two men have for each other, contrasted with the pain of their suspecting but betrayed wives. Another is "I wish I knew how to quit you".
Brokeback Mountain has its moments of melodrama but it's so important to remember how significant this film was in bringing gay romance movies to a wider audience, and how it set a high standard for those to follow. Actually, if you haven't already seen it, we're a bit confused – remedy this immediately!
Aesthetically and thematically, this film is very similar to many of the other 90s high school movies we know and love. Wealthy pupil encounters pupil from the wrong side of the tracks. They start hanging out secretly, talking about music, life and their future dreams. While they fall in love, they also worry about how their peers and families will react.
This film hits all these familiar beats, except that both are girls. The Incredibly True Adventures of Two Girls in Love is funny, touching and uplifting. It's really an ode to first love, whoever that first love is with.
This is another lighter entry for the list, so the perfect film for when you don't want to absolutely bawl your eyes out – in fact, it would make a great double-bill with The Incredibly True Adventures… above. Transgender waitress and aspiring fashion designer Ricky meets and falls in love with lively Francesca, who might have a fiancé in the marines, but also finds herself drawn to Ricky.
In fact, it's hard to watch this and not be drawn to Ricky, who's got a deliciously wicked sense of humour and a deadpan delivery (in a great Kentucky accent to boot). Add her oldest friend Robby into the mix and you've got sharp dialogue, tender moments and awkward situations galore.
Times when you realise that we still need to fight for LGBTQ rights are times like when you hear that this Swedish-Georgian film sparked protests in Georgia. We'd recommend seeing it simply as an act of support against this homophobia, to be honest. It's also, however, an absolutely wonderful film. Merab has been training as a dancer all his life, and he is magnificent, but deemed 'too soft' for the hyper masculinity Georgian dance is based on.
When new, tough, dancer Irakli joins the company, Merab learns more about himself through his desire for him. The coming-of-age elements are here, but the Swedish director Levan Akin keeps the focus on Merab's internal journey. We know we're stretching it a bit to call it a gay romance movie, as the romance is unrequited, but we found it moving enough to satisfy the greatest romantics.
OK, we'll be nice and give you a coming-of-age gay romance with a reciprocated relationship. This Brazilian film was based on a 2010 short and tells the story of Leonardo, a blind high school student, and his blossoming relationship with new student Gabriel. As the two boys get closer, they both realise that their friendship is more than merely friendship, but don't know how to tell the other.
There's an innocence to this movie, making the relationships between the characters feel authentic and warm, and adding an extra layer of tenderness to the tale. It's a humane and compassionate film that we can't recommend enough.
2017 was clearly a good year for emotional gay romance movies, as this romantic drama based on the book by Naomi Alderman clearly shows. It relies heavily on the performances of the two lead actresses – Rachel Weisz and Rachel McAdams – for its powerful impact. This reliance was not misjudged; the acting is superb. Without words, both women convey their passion and their internal struggles.
It takes place in the context of an Orthodox Jewish community in London. Ronit was shunned decades before, but returns for her father's funeral. Here, she re-encounters Esti, who is now married to David, another childhood friend. It's a totally absorbing love story that treats its characters as humans who love and err, rather than simplistic heroes or villains.