Cambridge may be famous for its university and impressive historical buildings. However, she is also a well-known gay tourist destination for being welcoming and home to many queer attractions.
Not only does she have several gay bars, but she also plays host to several gay events each year, including the Pride Festival and the Pink Festival. With this lively queer community, you can expect your visit to Cambridge to be filled with a blend of history, culture, and inclusivity.
Cambridge isn't just a queer-friendly university city; it is an old English relic with over two thousand years of history. Located along the River Cam and just a short train ride from London, this little beauty has a population of 145,700, including many famous names that have lived and worked in Cambridge over the centuries.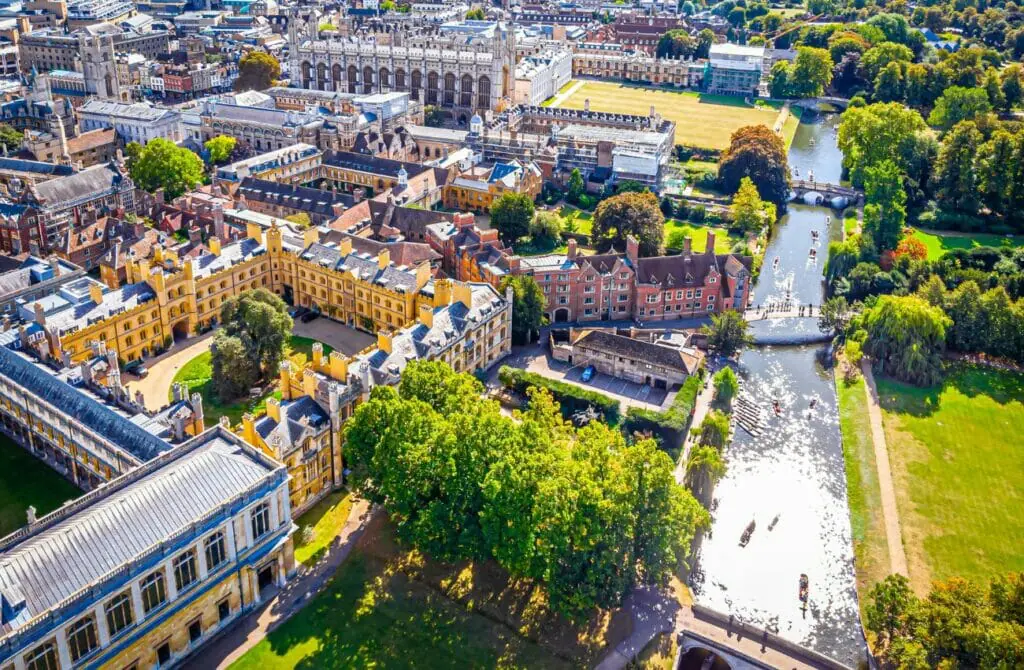 You can stop by Cambridge to check out the oldest university in the world, founded in 1209, catch some evidence of Roman or Viking history, and find so much more history to behold. You can also take a day trip to London with its speedy public transport or head to Oxford to compare the two big university towns to decide who rules the top spot.
There are also incredible slices of nature dotted amongst the regal architecture of the old buildings so that you can take a much-needed walk in the botanical gardens. There is so much to do and see for gay tourists in Cambridge that you will need many days to see it all.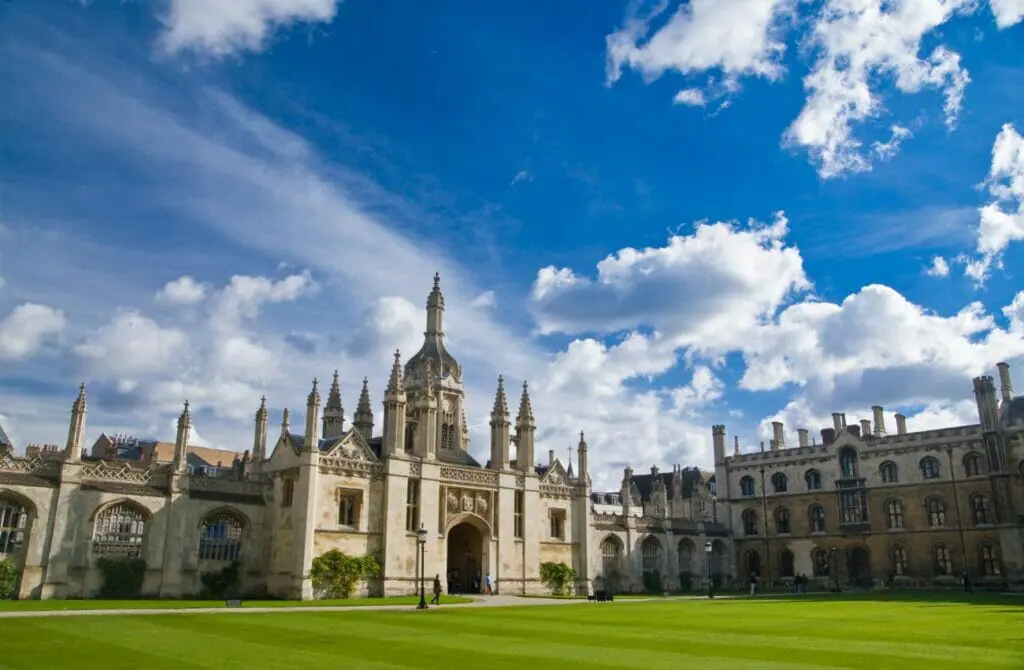 Attractions in Gay Cambridge, United Kingdom
As a new visitor to Gay Cambridge, there are plenty of things to see and do, regardless of your sexual orientation. One of the best ways to experience any new city is to visit some of its most iconic landmarks and attractions, including historical monuments, museums, and art galleries.
We also love gazing at architecture up close, exploring parks and gardens, sampling the local cuisine, visiting local markets, and attending cultural events such as festivals, concerts and shows.
Even as the out-and-proud queer we are, we still love to explore the city and its culture in the same way as everyone else. Doing so allows us to learn more about the city and its people and gain a deeper understanding of the local culture. As such, these are our favorite must-see attractions in Cambridge.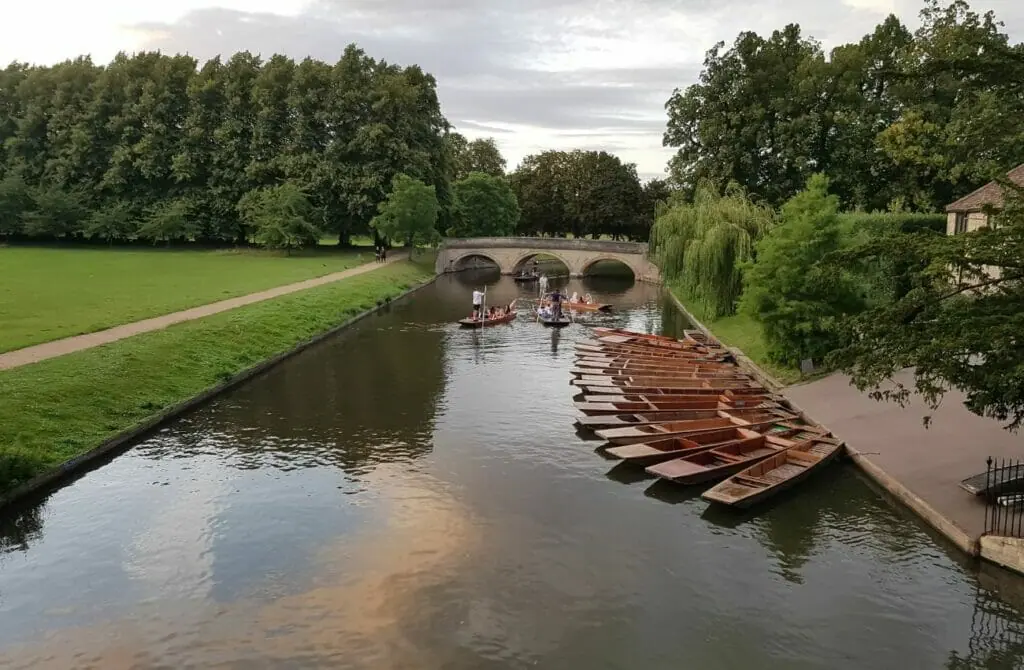 Oxford and Cambridge Universities Day Tour from London
If you want to compare the two universities of Oxford and Cambridge, what better way to do it than with a formally organized tour? Even if you are staying in Cambridge, you can take a train to London to begin the tour and be led by an expert guide to these historical colleges.
Firstly you will be taken to Oxford to discover the famous Bodleian Library and Christ Church College, featured in the Harry Potter movies. Then head back to Cambridge, where you can wander through King's College and the Bridge of Sighs. Learn about famous Cambridge students like Alan Turning and Charles Darwin before you decide to stay in Cambridge or get taken back to London.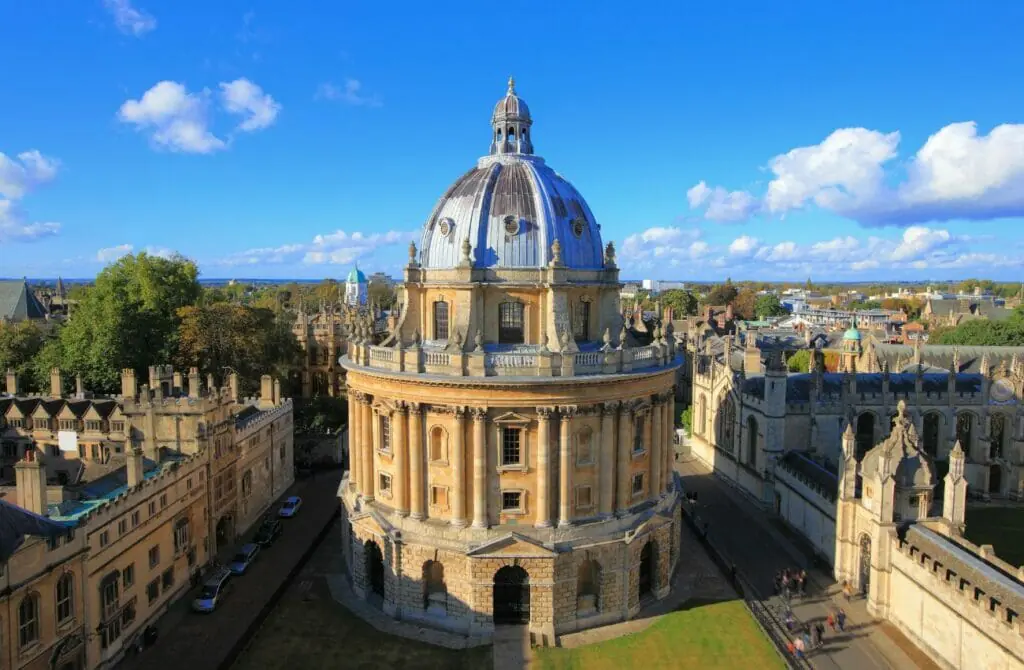 Get ready to experience the charm of Cambridge with a punting tour along the Cam River. Relax in your punt as you let your guide do the work, point out incredible landmarks, and tell you a little about their history.
You will learn about King's College Chapel, the Mathematical Bridge and the Bridge of Sighs. Moreover, if things worsen, you don't need to fear the weather as you will be provided with warm blankets, soft cushions, and umbrellas. Punting is a great way to become acquainted with the city's character and is recommended to all.
King's College isn't just an essential part of the University of Cambridge, founded in 1441. It is also the former abode of the queer icon E. M. Forster wrote famous works like 'A Room With A View'.
You can see where he studied and came to write his incredible results and other extraordinary minds that helped transform how the world operates today. When you visit the college, you can get a tour to see the college grounds, lecture halls, chapel, and other lesser-known nooks and crannies in this expansive building.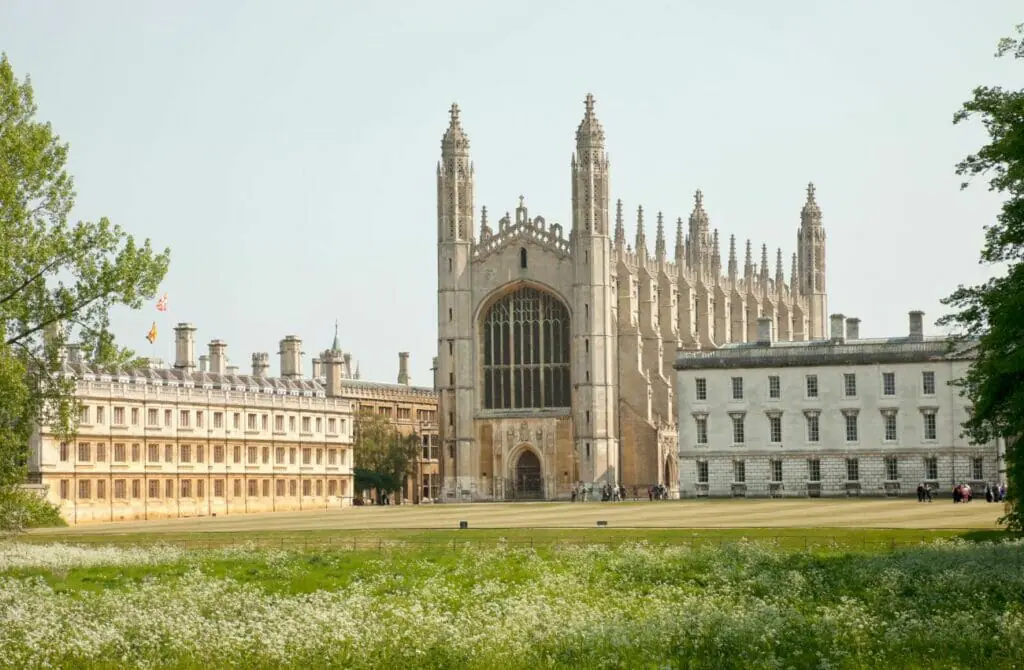 The Fitzwilliam Museum is a world-renowned museum that houses over half a million works of art, paintings, and historical artifacts, covering a range of eras from antiquity to the present day. It is a great way to fill in an afternoon and experience firsthand historical objects related to essential events in the city's history.
Trinity Hall at The University of Cambridge
Trinity Hall is another college founded in 1350 as part of the University of Cambridge and is associated with the queer advocate Edward Carpenter.
You can get a little taste of queer life at the turn of the 19th century as you see where Carpenter stayed and studied and learn about the strides he campaigned for to give queer people social rights. Outside of Edward, the hall is a picturesque riverside site with public access to the grounds and chapel, with prior arrangements needed to see further inside.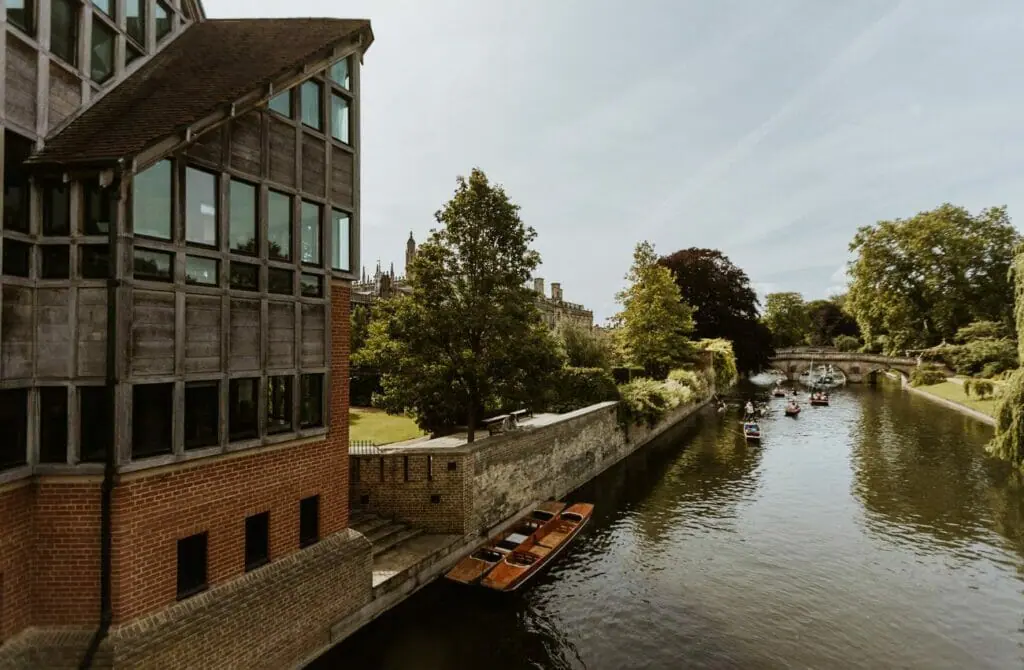 A Catered Queer Tour of Cambridge
If you want to have a genuinely queer experience of Cambridge, you should check out the linked tour catered to the gay side of Cambridge. Explore the history of this city with an audit trail that dives deep into the rich and radial queer past of her streets.
You will be surprised to discover how much history is hidden behind the mundane, and it is a great way to forge a sense of community with the city. Find out what is the earliest known gay pub and where gay Victorians loved to party! All these and so much more.
Cambridge University Botanic Garden
The Cambridge University Botanic Garden is stunning in the city's heart and was established in 1846. You can find it home to over 8,000 plant species, including rare trees and shrubs. However, even if you don't care what tree you are sitting under, you can still enjoy a relaxing walk or picnic under her shade.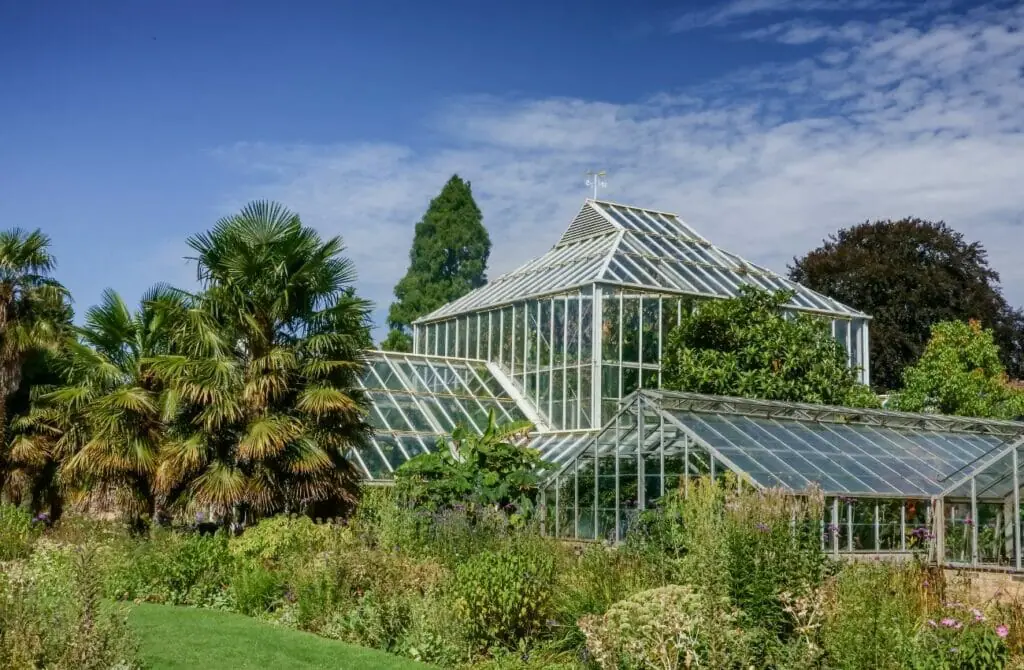 Kettle's Yard
Kettle's Yard is a great art gallery showcasing contemporary works in a stunning house. Make an event of this place, walk through its numerous galleries, and get a drink at its cafe.
The Mathematical Bridge is a modern bridge that has gained international attention through its unusual design. Despite appearing to be an arch, the bridge is entirely made of straight timbers arranged into a series of motions, creating a type of bridge called tangent and radical trusting.
This is often used for supporting arches in the constriction of stone bridges but has become an efficient use of timber. If you are a fan of seeing usual archival designs, this is one you must see to believe.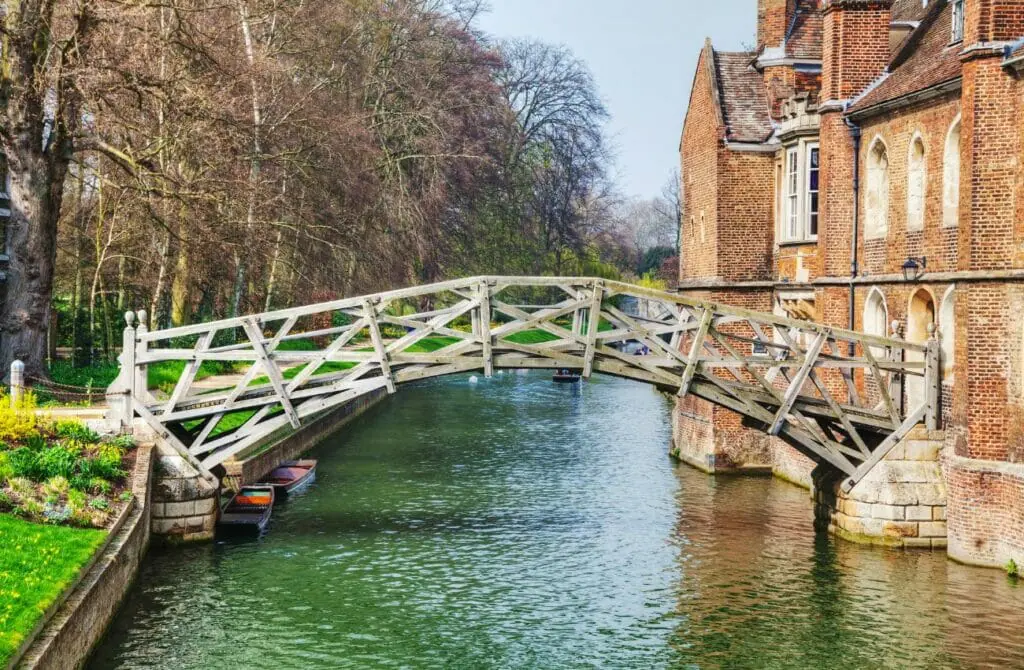 Milton Country Park
Milton Country Park is recommended for those wanting to stretch their legs outdoors. Here you can participate in various activities, from swimming, triathlons, paddleboarding, bushcraft, cycling, running and yoga.
The pathways are carefully planned, providing incredible views of nature, including the bush and a lake. Plus, you can get lunch at their cafe or find out all there is to do at the park at their information center.
Great St Mary's
Great St Mary's is a parish church built in 1519 in Late Perpendicular Gothic Architecture and is an essential religious building part of the University of Cambridge. You can come and enjoy a sermon as you admire the towering columns, the iconic university organ, and the clock that chimes on special occasions.
Even if you don't go inside, you can get a great view of the massive spire as you wander around its open grounds.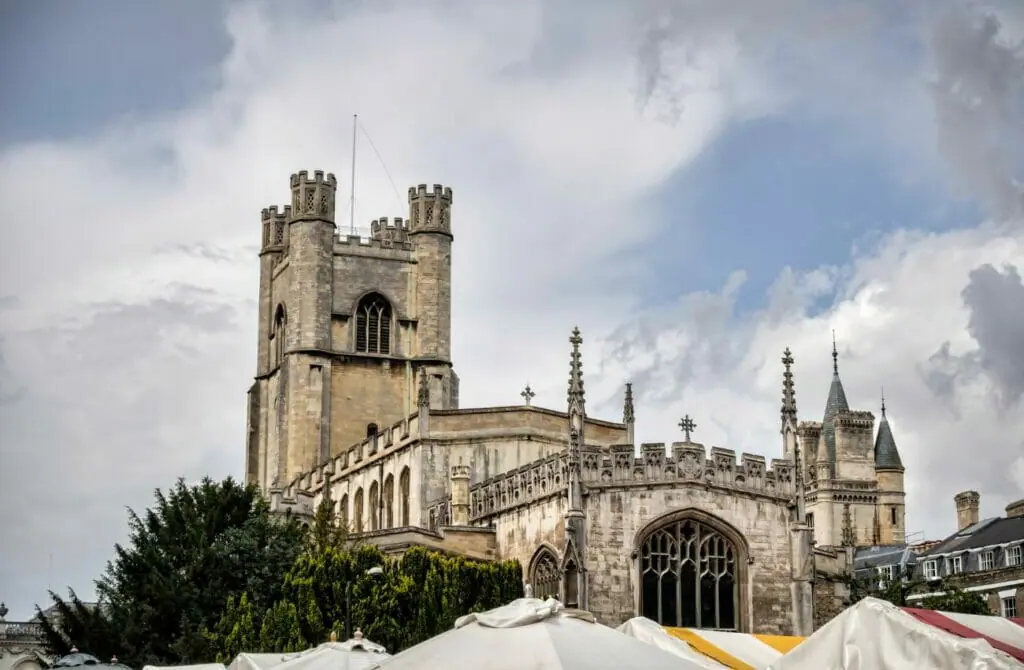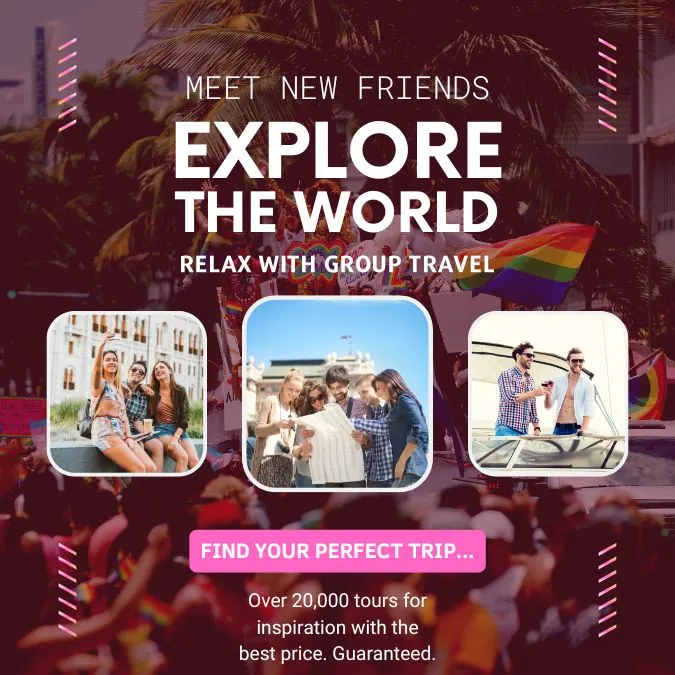 Gay-Friendly & Gay Hotels in Cambridge, United Kingdom
Being gay-friendly accommodation means that the establishment is welcoming and inclusive to guests who identify as LGBTQ+. This can include, but is not limited to, having policies and practices that demonstrate a commitment to creating a safe and inclusive environment for LGBTQ+ guests, such as non-discrimination policies and providing support and resources for LGBTQ+ travelers.
Some gay-friendly accommodations may also provide amenities specifically catering to the LGBTQ+ community, such as rainbow flags or literature about local LGBTQ+ events or resources. Furthermore, gay-friendly accommodations may be located in an area known for being LGBTQ+ friendly.
While Cambridge does not have any specifically gay hotels or resorts, these are the most fabulous and pro-actively gay-friendly hotels in Cambridge. There are also hundreds more hotel and hostel options in Cambridge if none of these suit your desired budget, facilities or area – but these are the best hotels according to other gay travelers and us.
Whatever your needs are, Cambridge has you covered.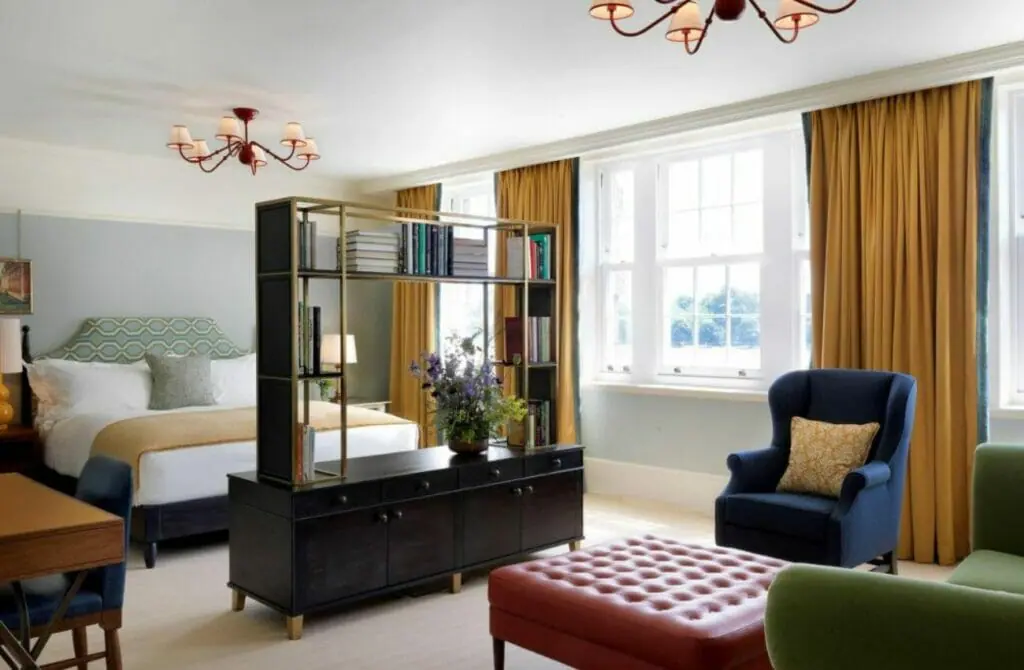 University Arms, Autograph Collection ☆☆☆☆
In the heart of Camrbdige's city center is the stunning four-star hotel University Arms. You can expect a comfortable stay regardless of your reason for travel, with services on offer for business travelers or relaxation for busy tourists. You will stay in one of 192 rooms with access to 24-hour assistance, premium bedding, air conditioning and designer toiletries.
However, the biggest perk of staying with the Arms is the shared facilities, including the on-site brasserie, Parker's Tavern. You can enjoy classic British cuisine or stop in for an English breakfast before you head out on the town. Other facilities include a cafe, library, and 24-hour gym to keep your body in shape even on holiday. All these fantastic things and more are discovered at the University Arms.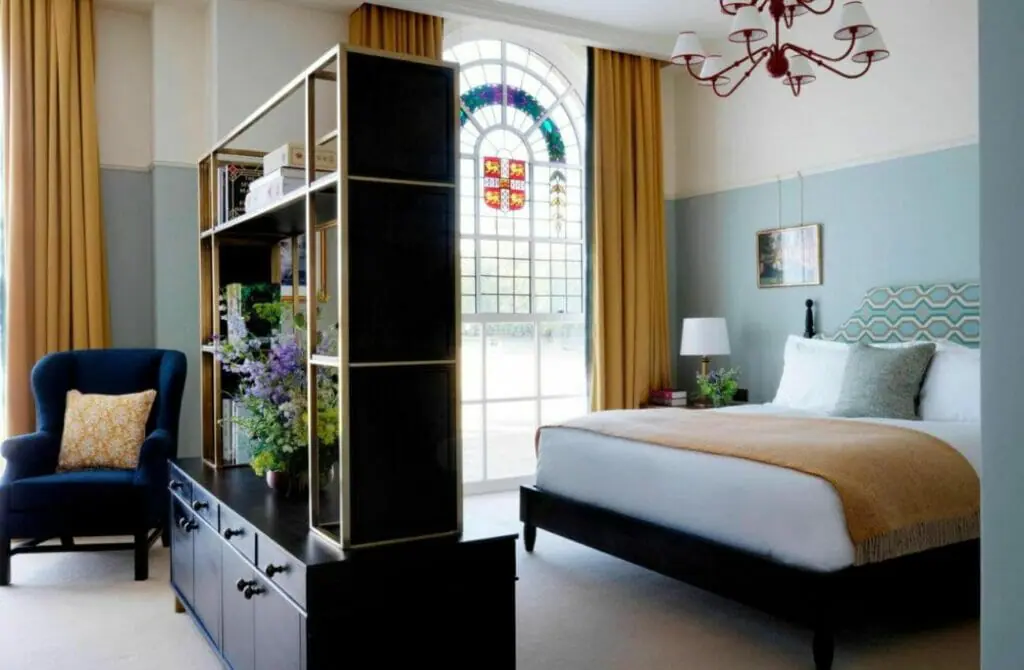 This spectacular opportunity will give you your spacious apartment for your stay in Cambridge at five-star standards. Great for a group or a single-person traveler, you will have a fully equipped kitchen with a fridge, oven, stove, microwave, dishwasher, and electric kettle.
Moreover, a washer and dryer are also provided for your convenience, so you don't need to worry too much about dishes and wondering where you'll find a laundromat.
Another thing is the apartment comes with three bedrooms to hold up to six guests, a private terrace, and a private bathroom. Plus, the property has free Wi-Fi and a TV with channels to browse. So for a little slice of comfort with space for you and your friends on a trip to Cambridge, you can't go wrong with the Signet Appartments-Vesta.
The Graduate Cambridge is another remarkable four-star hotel in the city center of Cambridge. Well-established as a comfortable and conveniently located place for guests to stay, you can experience the magic of this city with a short skip from her door. When you return for a break out on the town, you can work in their many business facilities or get a drink at their dining hall and bar.
But if food is on the menu, they have a British restaurant, The Garden House, at your call to whip you up a delicious drink with a meal. They make it so easy to explore a city without worrying about cooking for yourself, so breakfast is also an option with room service.
However, they don't just specialize in food and business! You can dip in their indoor pool, hire a free bike, or retire to your room and make the most of the space and hot drink makers.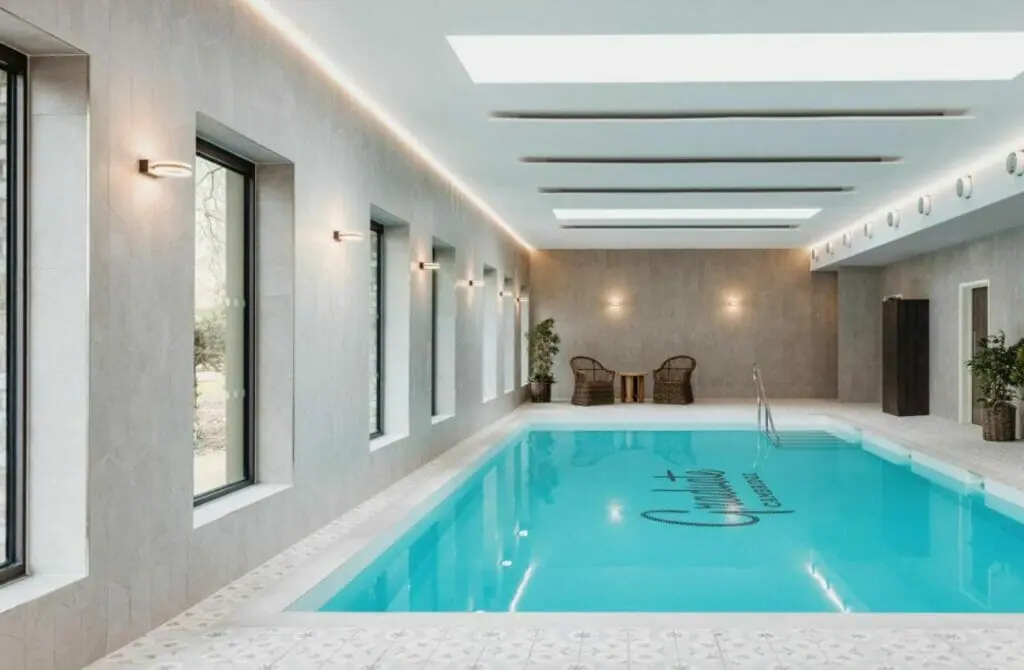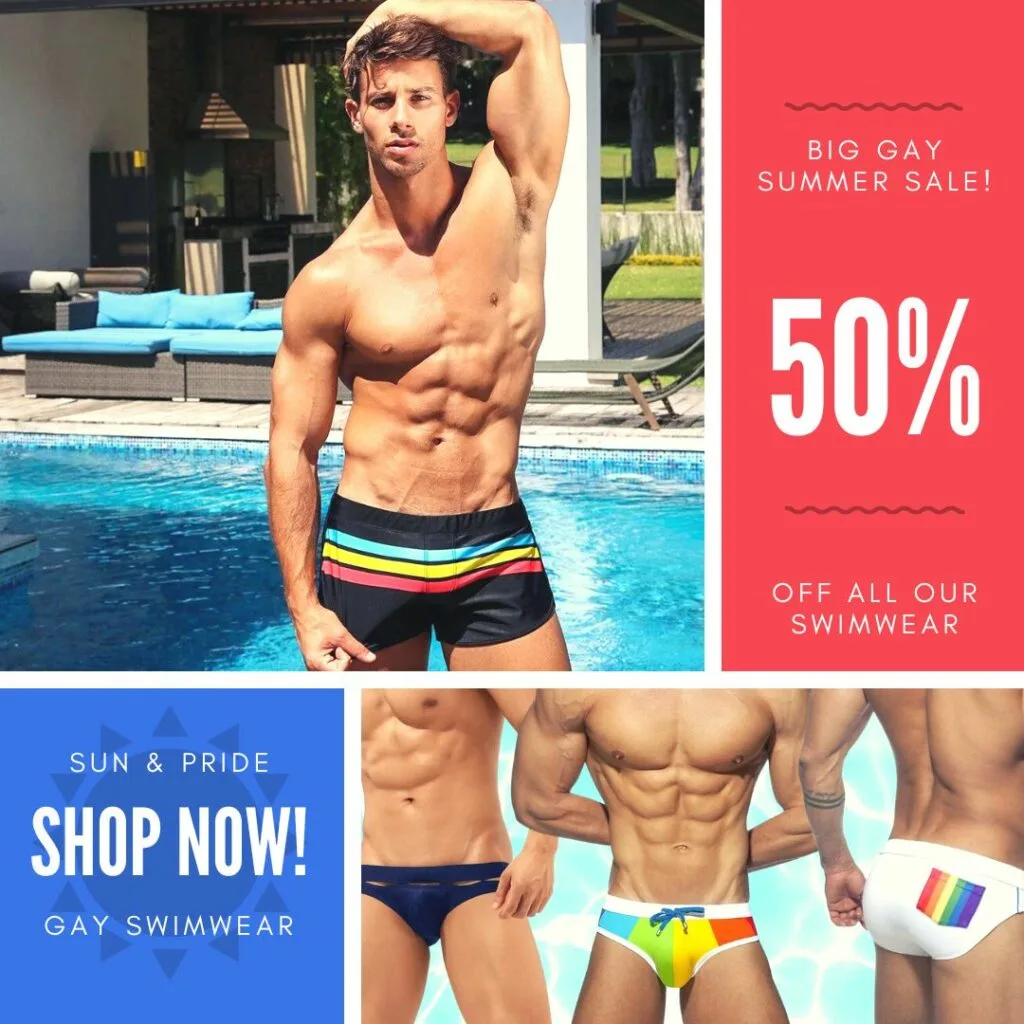 If you're looking for a gem in the hotel options of Cambridge, you should consider the three-and-a-half-star Crystal Hotel. Here you will find a great private room with what you'd expect from a hotel, including breakfast for a fee, free parking, luggage storage, office space, free Wi-Fi, kettles, and a TV.
Beyond that, you can admire the hotel's garden and take a stab at their on-site restaurant, but if you want to appreciate the hotel outside your room, its greatest asset is the location. You can hit key Cambridge tourist attractions, such as the botanical gardens, without traveling too far or needing wheels.
Christs College Cambridge is an incredible opportunity to stay in a historical three-star hotel. Here you are in the heart of University life without having to be a student. Although there aren't the same facilities as other three-star hotels in the area, you can be close to all the major city attractions.
Guest rooms have desks, free Wi-Fi, electric kettles, private bathrooms and plenty of space to unwind after a long day. For food, you will have to go out for lunch and dinner at the number of food options in the city, with breakfast available at the hotel for an extra fee. This hotel is brilliant for a beautiful stay where you can pretend to be a student for your visit.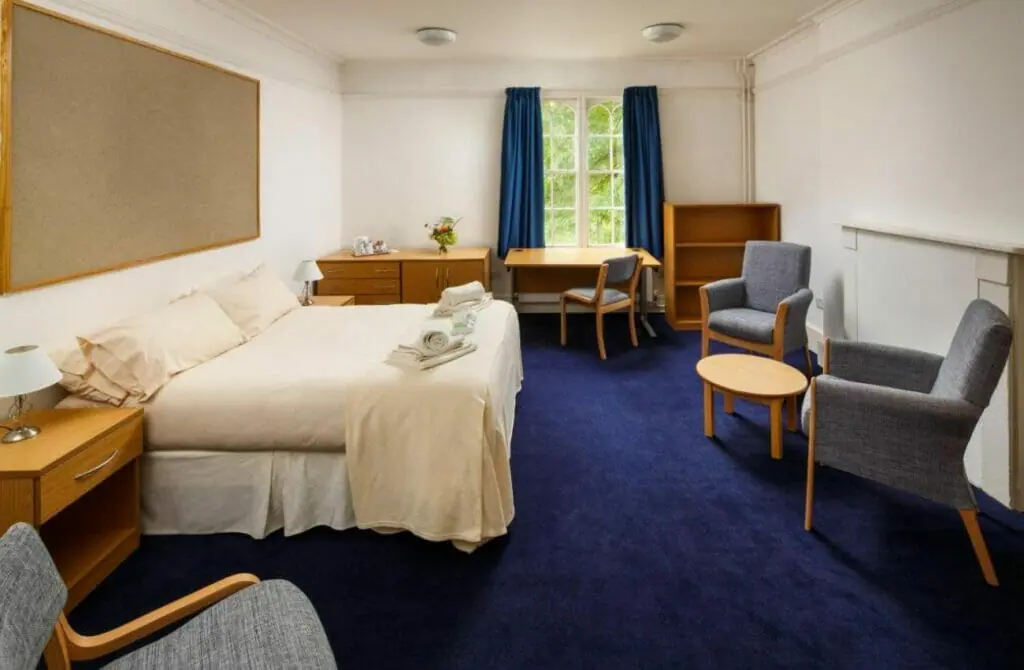 Gay Nightlife In Cambridge, United Kingdom
When you come to Cambridge to experience the lively gay community, you will find this scene alive at night. So if you want to live your life to its fullest and have an amazing time in this city, you must check out its fantastic nightlife.
You'll find something for everyone, from cozy pubs to trendy cocktail bars, live music venues, and nightclubs. So whether you're a student or a visitor, Cambridge's nightlife offers plenty of entertainment options for a fun night out.
Exploring the gay and gay-friendly nightlife in a new city can be one of the most exciting and rewarding experiences while traveling – and Gay Cambridge is no exception. Not only will you have the opportunity to meet new people and make friends, but you'll also get a taste of the local culture and learn more about the city's LGBTQ+ community.
Going out and experiencing the queer and queer-friendly nightlife in a new city can also be a great way to break out of your comfort zone and try new things. Whether dancing the night away at a gay club or mingling with locals at a gay-friendly bar, you'll have the chance to make memories and create lasting connections.
So, don't be afraid to step out of your comfort zone and explore the gay and gay-friendly nightlife in Cambridge. You'll be glad you did!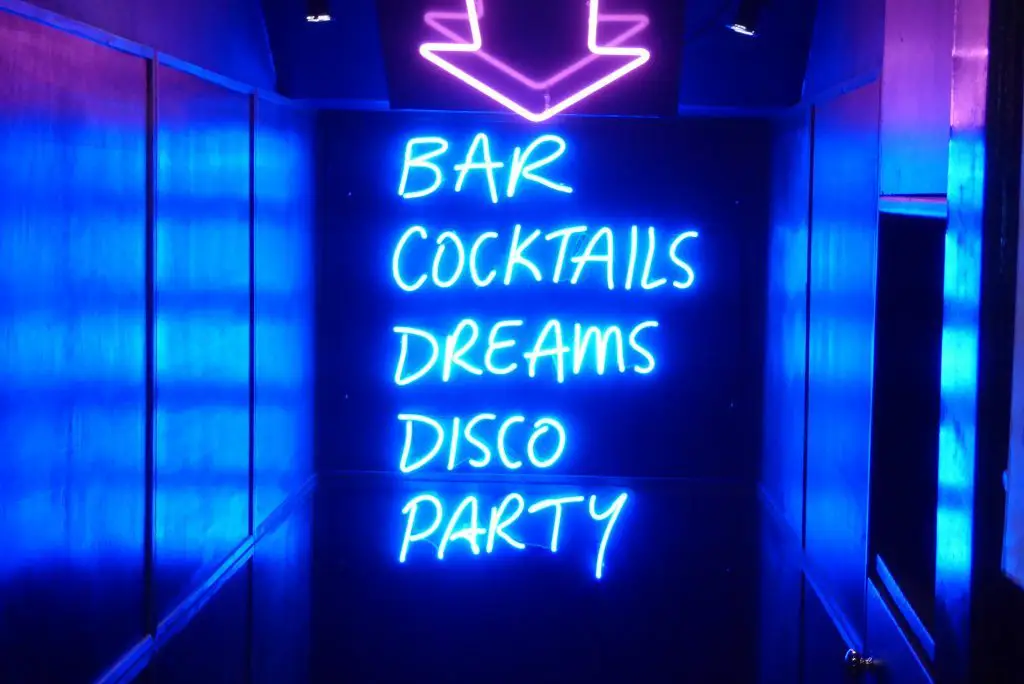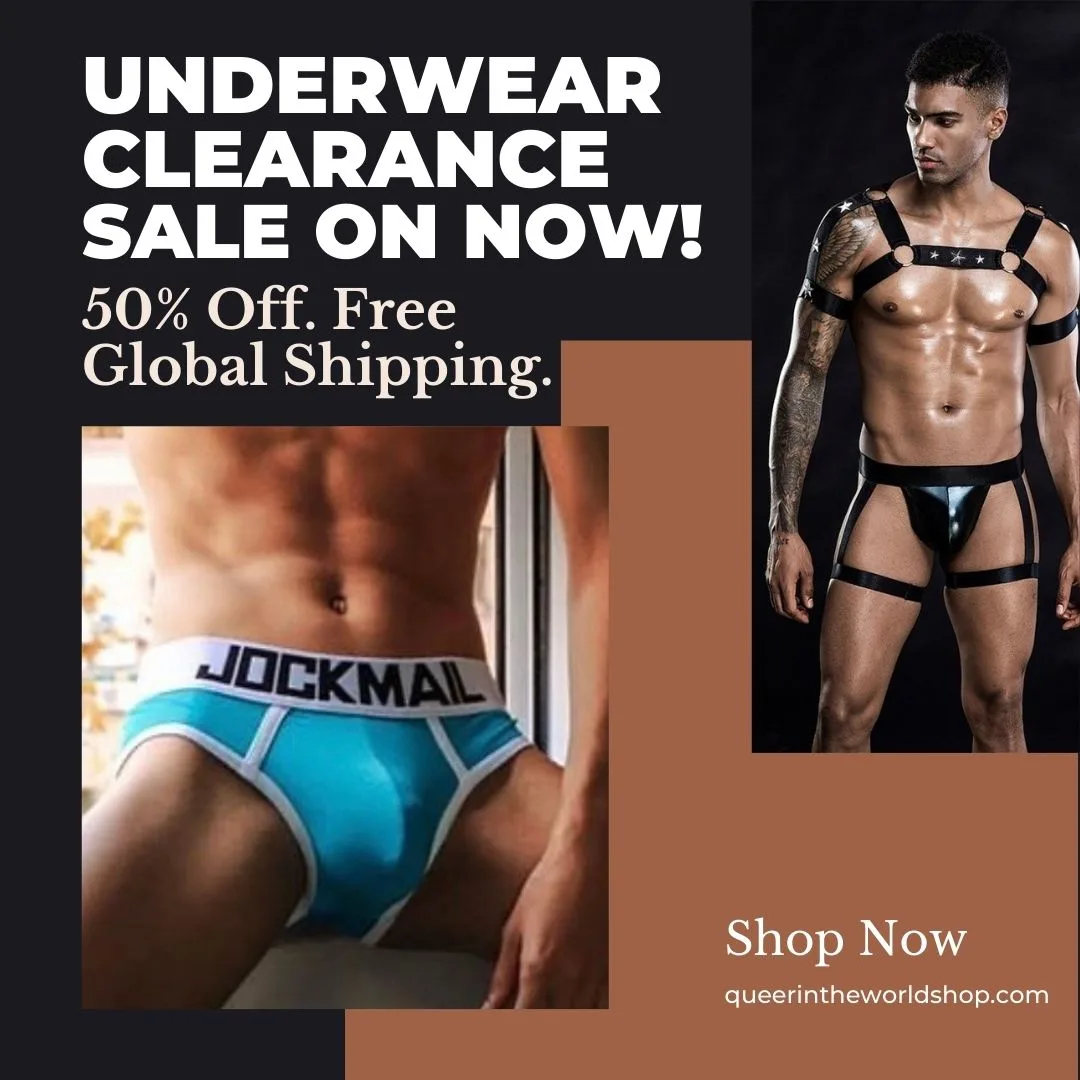 Gay Parties & Gay Clubs In Cambridge, United Kingdom
For those looking to join the university or for a tightly knit gay club, the Cambridge University LGBT+ is a club aimed at queer students. You can see what public events they are hosting or getting in contact with and how you can connect with organization members, even if you are just a visiting tourist.
The Dot Cotton Club is the gay hotspot for queer nightlife in Cambridge, the oldest gay nightclub still in operation after twenty-five years. There are gay nightclubs in town, so you can make it an event to hit all of them during your stay, but Dot Cotton prides itself in opening only at 9 pm on the first Saturday of every month.
So you need to check out if you are only in Cambridge for a week, and it runs by the club's short opening time! The club operates at The Union Cellar Bar, playing various music for a dancing crowd. They are open to all and will even open up for special events such as Halloween and Pride month.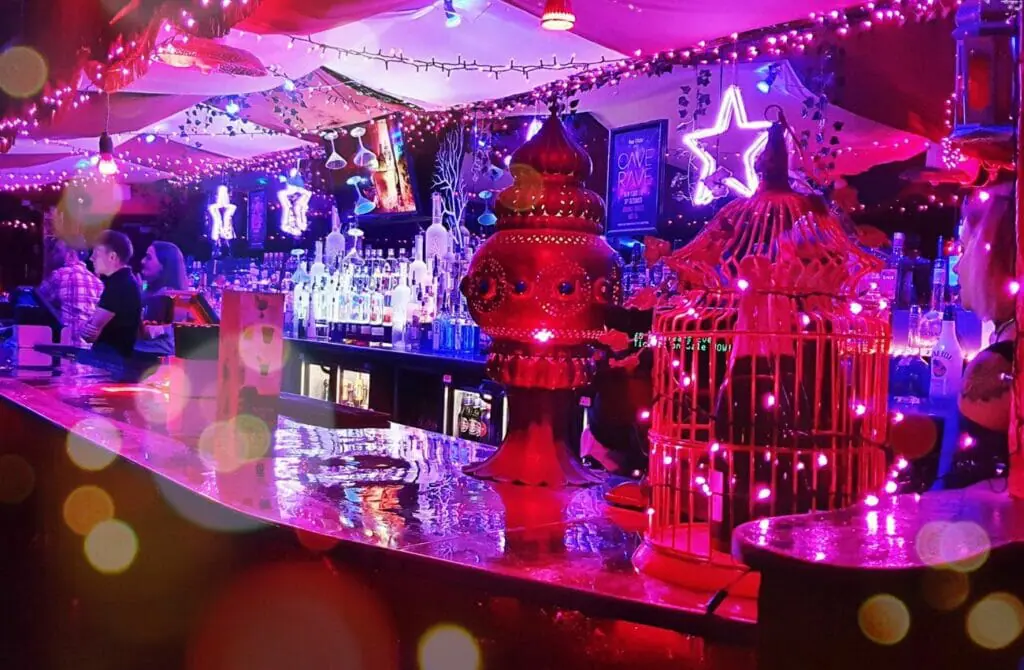 Every year Cambridge plays host to Cambridge Pride, celebrating the unique experience and rights of queer people. They blanket the whole city in a rainbow for a week, organizing social events and fantastic entertainment, with the highlight being the festival walk through the main streets. Outside this time, the organizers run smaller events and promote other queer groups to keep the community alive.
Glitterbomb is a gay dance and nightclub open every day of the week, providing an ideal space for local and international drag to rock the night away. When you visit on a night when drag isn't on the cards, you can dance to the current top four music charts with fellow unicorns while also savoring the drinks on offer. So you can expect a great gay Glitterbomb of a night!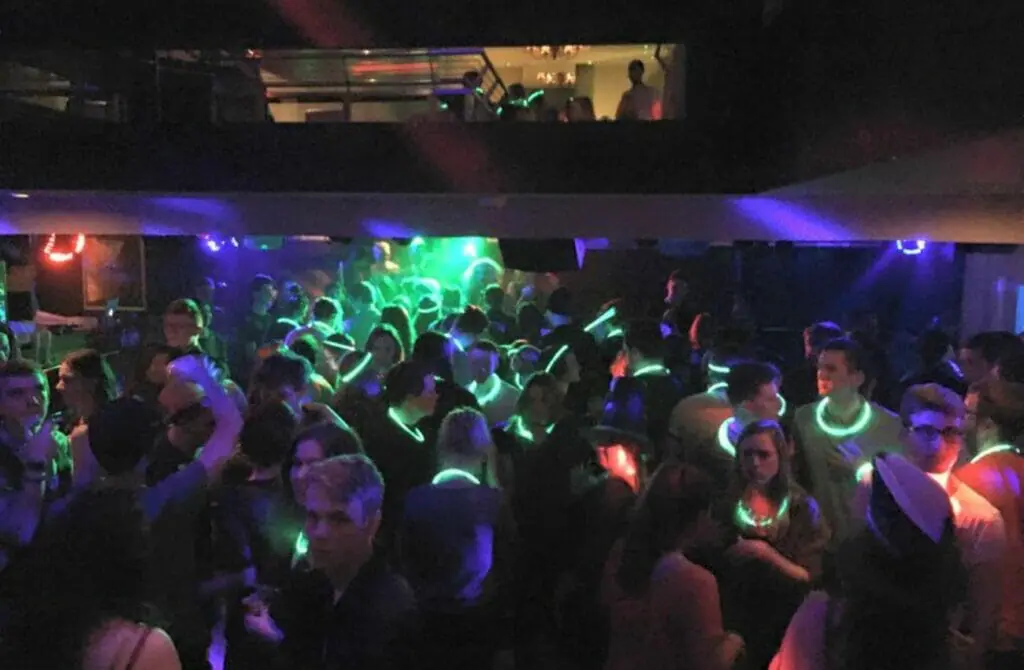 Cambridge is home to a vast number of gay clubs catering to the needs of local LGBTQ+ people, and this Facebook group is a great way to get connected with the gay locals. Here you can see advertisements for events, monthly gatherings, and links to a more extensive network of clubs for those wanting to get involved fully in the scene, even on holiday.
Cambridgeshire – Gay Outdoor Club
The Gay Outdoor Club is a queer club founded in 1974 and has forty sub-groups within the club for various interests and geographic locations.
Here you can connect with fellow queer people who love to explore and go on hikes or someone who would happily give you a local eyes view of Cambridge as you get to grips with the queer community. So contact them to find out how they can make your visit to Cambridge extra special.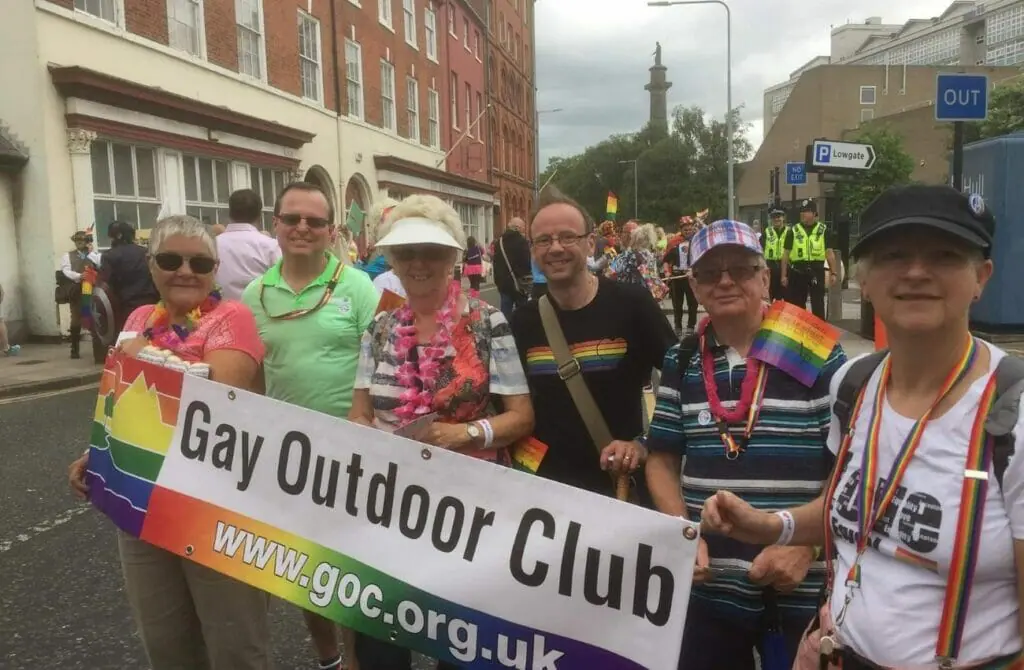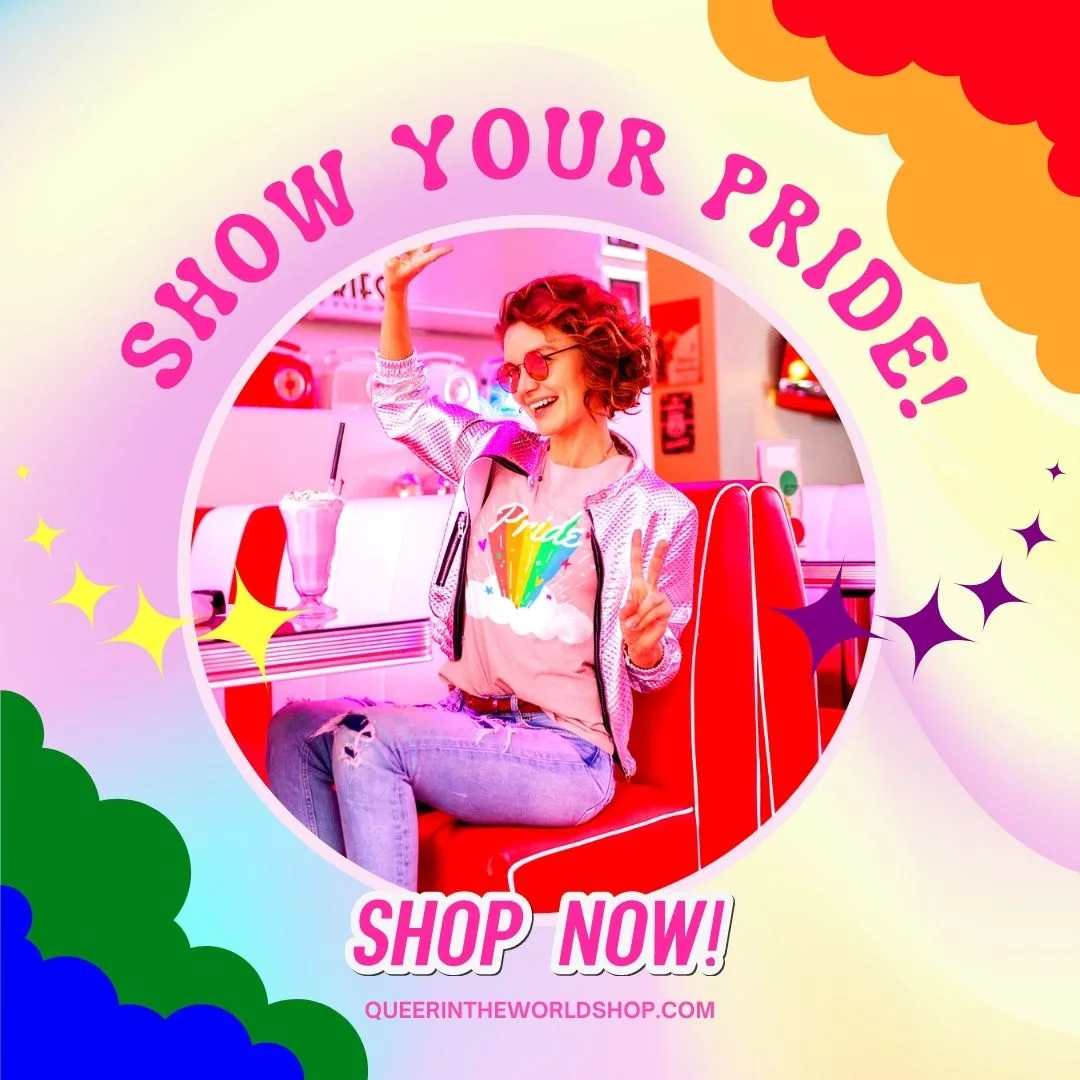 Gay-Friendly Venues In Cambridge, United Kingdom
Once home to one the city's largest queer clubs, today, The Anchor Riverside Pub is a popular place to drink, enjoy a meal and admire the stunning river views from their riverside terrace. Even if the queer past is behind them, they are still exceptionally gay-friendly as all manner of the patron can be found sitting at their bar or lounging off the rail watching passers-by.
This is a brilliant dining experience for all hours of the day and night because they are open from 11 am to 9 pm daily; plus, they are dog friendly, so you could get a chance to pat some of your favorite local pooches.
Lola Lo is a nightclub in the center of Cambridge that draws its patrons back for the quality of drinks, excellent service and good tunes. This Hawai'ian-themed nightclub offers a unique taste of the tropics amongst a nightlife scene saturated in standard English grub, so it is refreshing and makes the cocktails extra cooling.
Not only is the dining great, but if you want a private party, they can provide you with a particular cocktail-making class or a dining experience from the usual. Lala Lo is a perfect night out if you love cocktails and coconuts.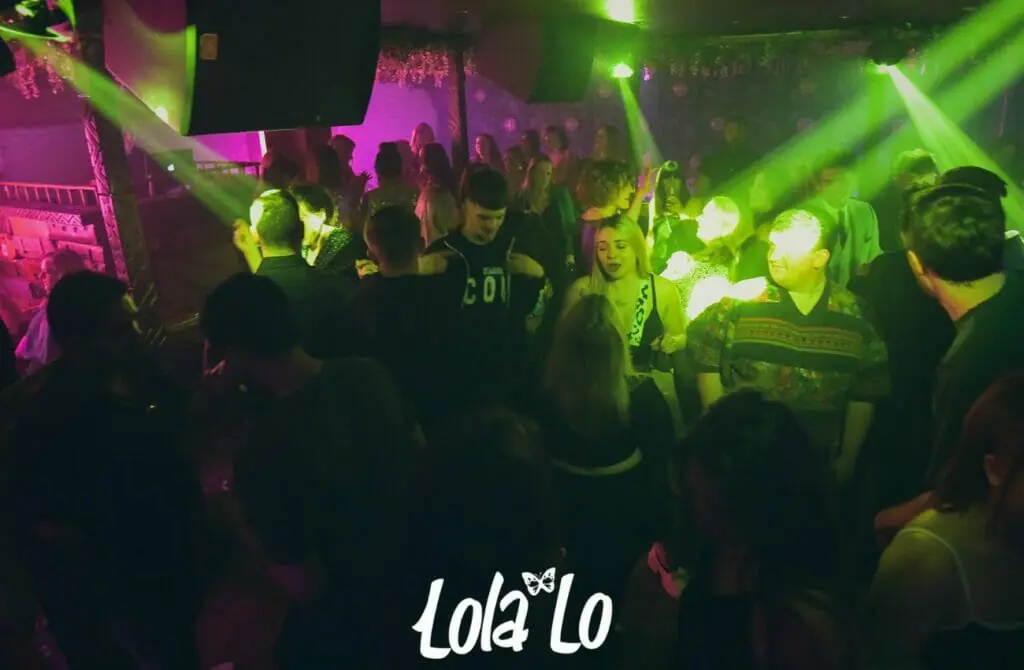 For a quieter drinking experience in Cambridge, many swear by the Hidden Rooms cocktail lounge as a poorly kept secret. Here you can find incredibly talented bartenders and a wide range of high-quality drinks freshly made in front of you on order.
If you have also wondered how they do it, you can attend one of their cocktail-making classes and taste the results of your efforts on a night out different from the normal. If you just come here to drink and relax, you can't go wrong here.
In its name, Vinyl brings a retro music scene to the heart of Cambridge nightlife. Here you can expect a classy dance party, with dressing to impress on the menu, versus shorts and trainers, so if you like being around people in elegant clothes, you may find like-minded people.
However, Vinyl is so well-known because they have massive dancehall with charismatic performers and strobe lights to match, so you can have a real party!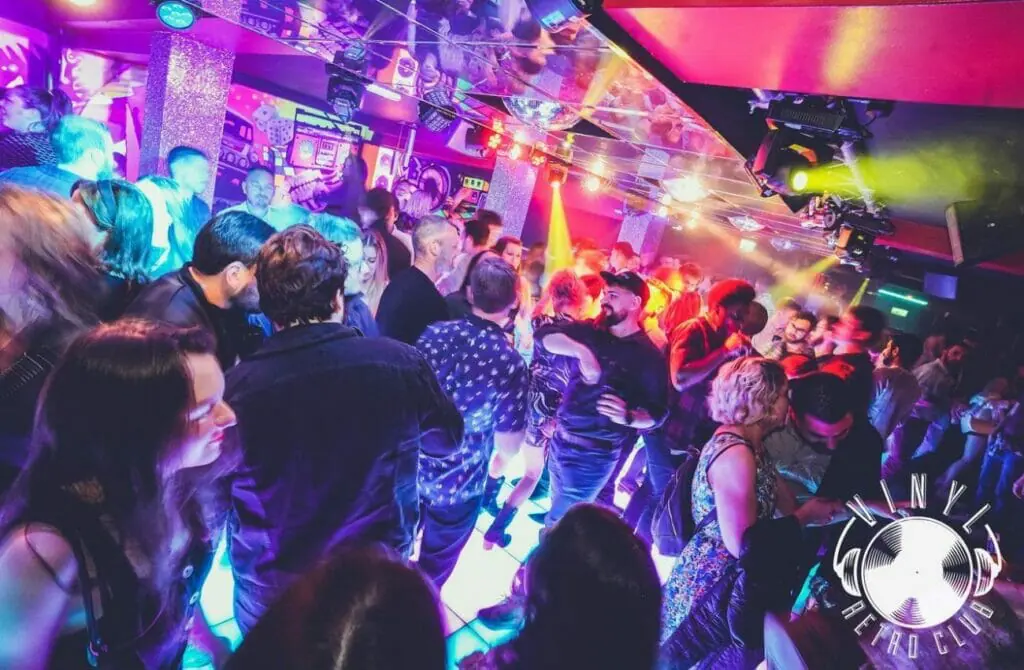 Cruising & Gay Saunas In Cambridge, United Kingdom
Cambridge is a gay haven for lively nightlife. However, despite its long queer history and the vast number of clubs in the city, there is no solid gay cruising scene. So you won't find a gay cursing bar, a gay sauna or a gay sex shop here; however, you will find an active queer community online who are willing to connect and have some fun. This is how you can experience a small part of a cruise in Cambridge.
When traveling to a new city, it can be exciting to head out for more than just a stiff drink. One aspect of the Gay Cambridge scene that many queer men enjoy is visiting gay saunas and cruising clubs.
Sure, the sauna culture in Cambridge is not as hedonistic as in Amsterdam, Barcelona or Berlin, but these venues still offer a chance to meet new people, socialize, and engage in sexual activity – without resorting to gay hookup apps.
However, it's important to remember that these venues can vary greatly in terms of atmosphere, clientele, and rules, so it's a good idea to prepare yourself before visiting. If you are apprehensive, we advise studying our guide to visiting a gay bathhouse for the first time, which should help set your mind at ease and always practice safe sex.
Additionally, it's important to be aware of and respect local laws and customs regarding gay venues and sexual activity. With a little bit of planning and an open mind, visiting gay saunas and cruising clubs can be a fun and exciting part of your gay Cambridge travel itinerary.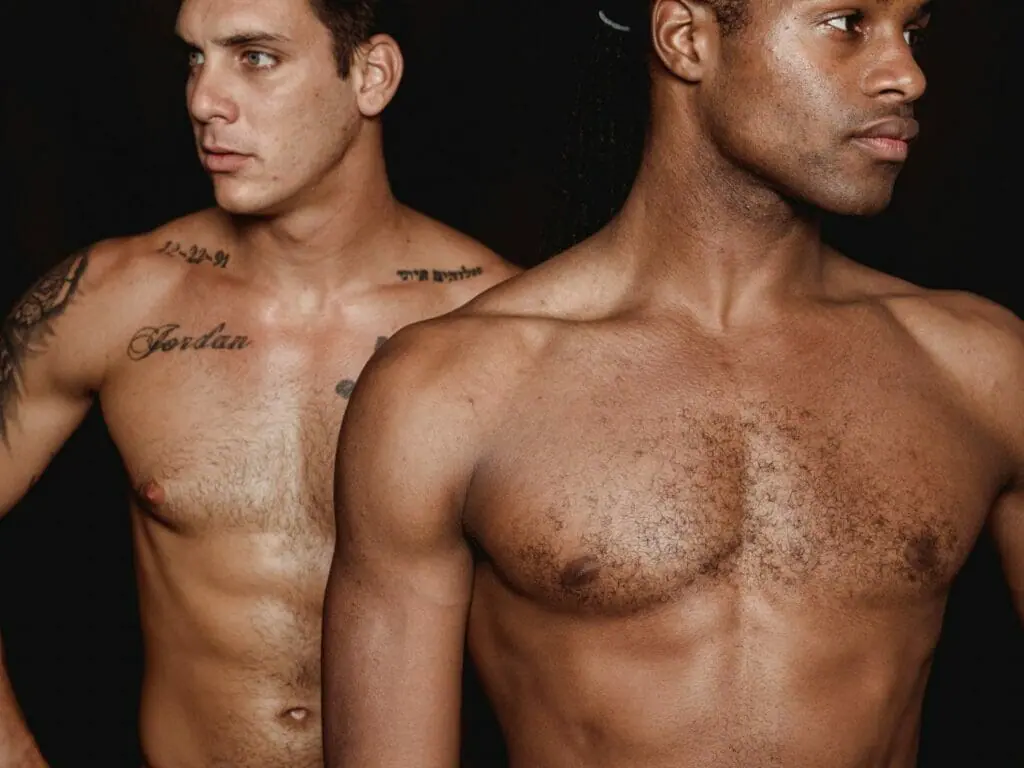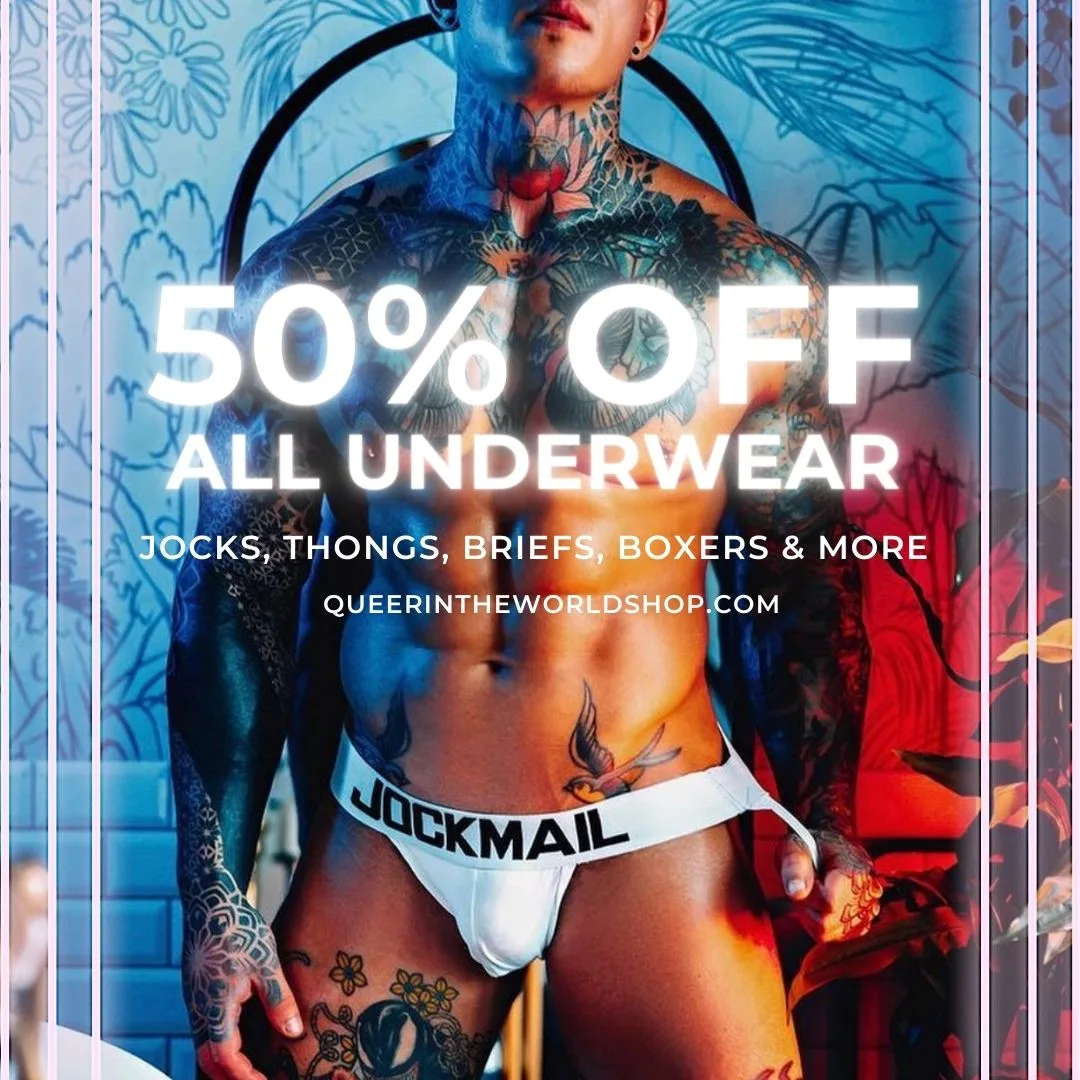 Gay Map Of Cambridge
Finding it hard to envisage where everything is in Cambridge? Hopefully, this queer-centric map helps where we have marked all the bars, clubs, parties, hotels, saunas, massages, and more will help you stay in the spot best suited to you!