As you stroll along the town's pristine golden beaches, the warm sun on your skin and the salty sea air in your lungs, you'll be struck by the sheer majesty of this landscape. The pristine sand stretches for miles, glistening in the sun, while the turquoise waters shimmer invitingly in the distance. The waves gently lap at the shore, creating a soothing, calming, refreshing rhythm.
This is Bournemouth – a true gem of the British coast, a seaside paradise that boasts a natural beauty that is nothing short of breathtaking. The town is nestled between the majestic cliffs of the Jurassic Coast and the crystal-clear waters of the English Channel, offering visitors a stunning backdrop that is awe-inspiring and humbling.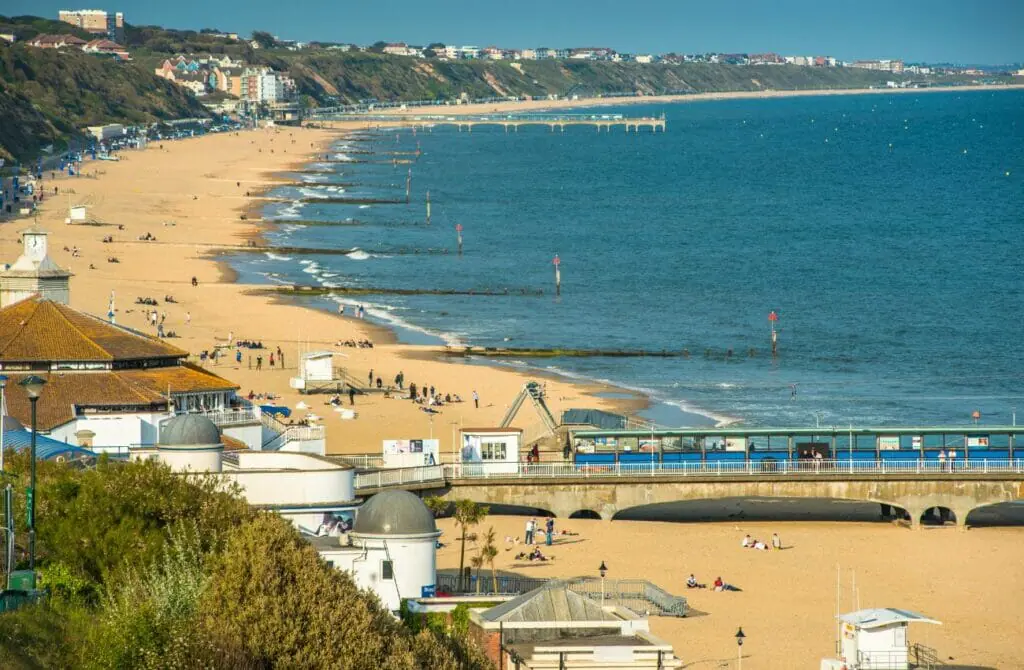 Due to its inclusivity and welcoming nature, Bournemouth is an idyllic getaway for any couple seeking a romantic escape. Bournemouth also has a vibrant LGBTQ+ scene, with several gay bars, clubs, and pubs that cater to a diverse range of tastes and interests. The town's many restaurants and cafes offer a variety of delicious cuisine, ranging from traditional British fare to international dishes.
With its wide range of attractions, from sandy beaches to vibrant nightlife, this town offers something for everyone. So, why not plan your romantic getaway to Bournemouth and create unforgettable memories that will last a lifetime?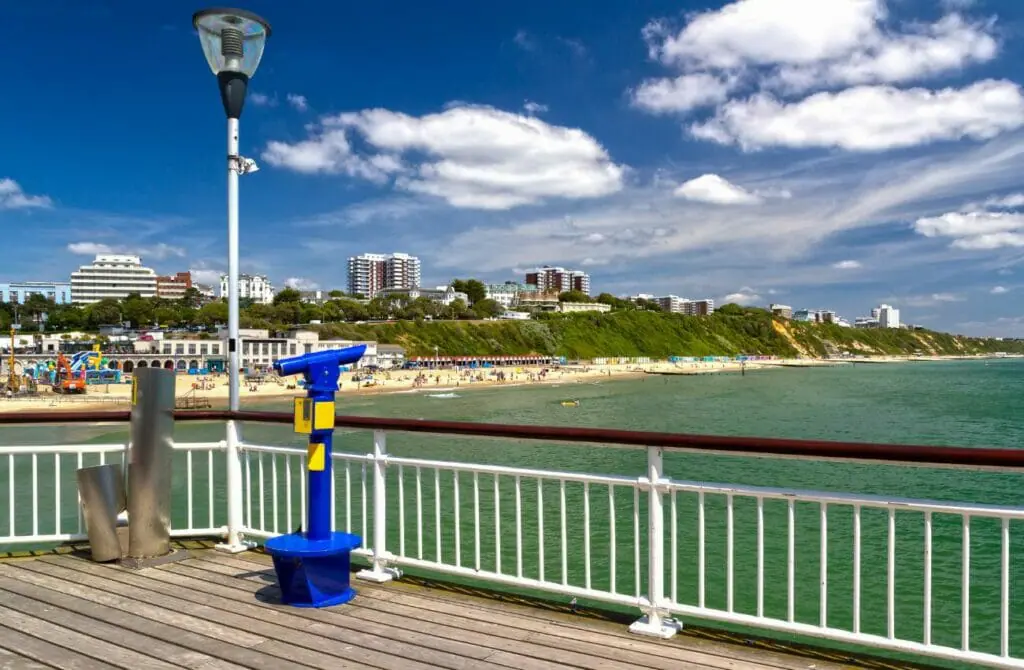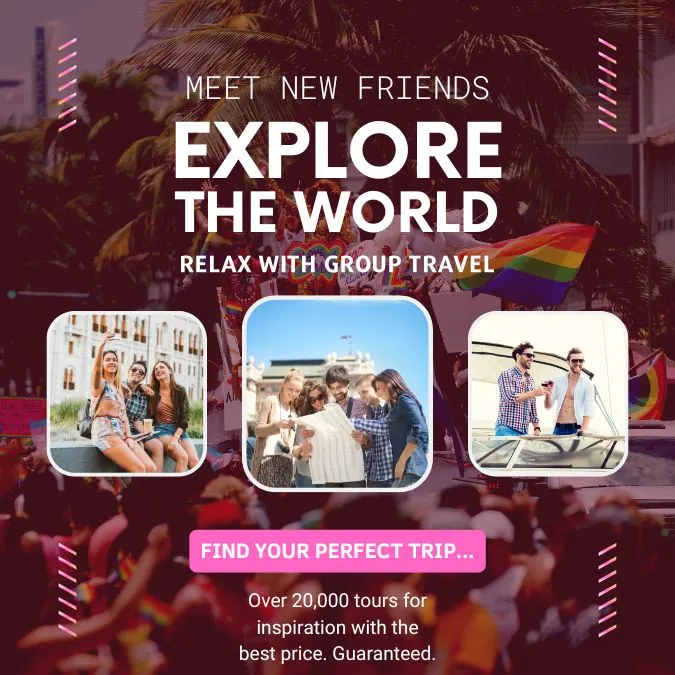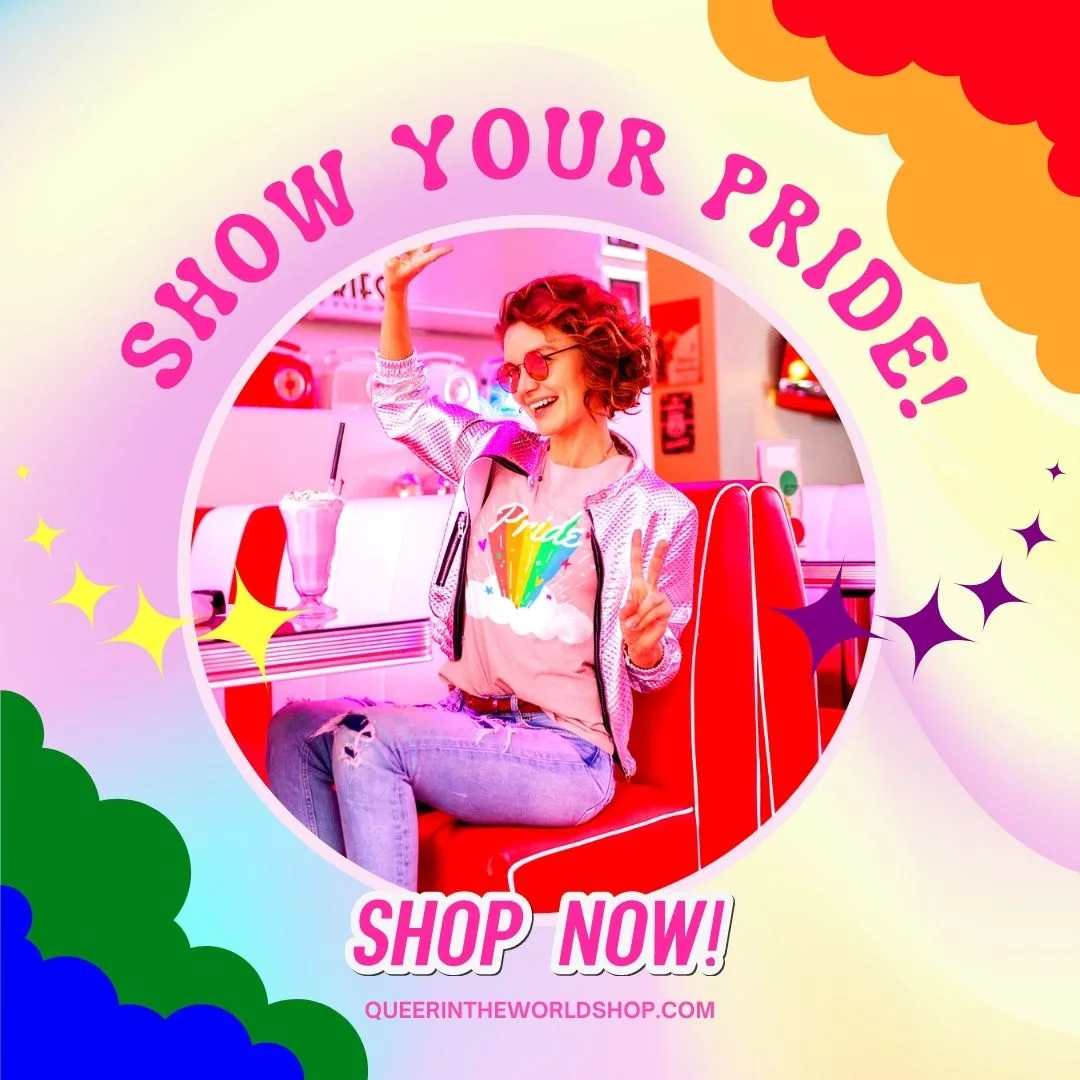 Attractions in Gay Bournemouth, Dorset
As a new visitor to Gay Bournemouth, there are plenty of things to see and do, regardless of your sexual orientation. One of the best ways to experience any new city is to visit some of its most iconic landmarks and attractions, including historical monuments, museums, and art galleries.
We also love gazing at architecture up close, exploring parks and gardens, sampling the local cuisine, visiting local markets, and attending cultural events such as festivals, concerts and shows.
Even as the out-and-proud queer we are, we still love to explore the city and its culture in the same way as everyone else. Doing so allows us to learn more about the city and its people and gain a deeper understanding of the local culture. As such, these are our favorite must-see attractions in Bournemouth.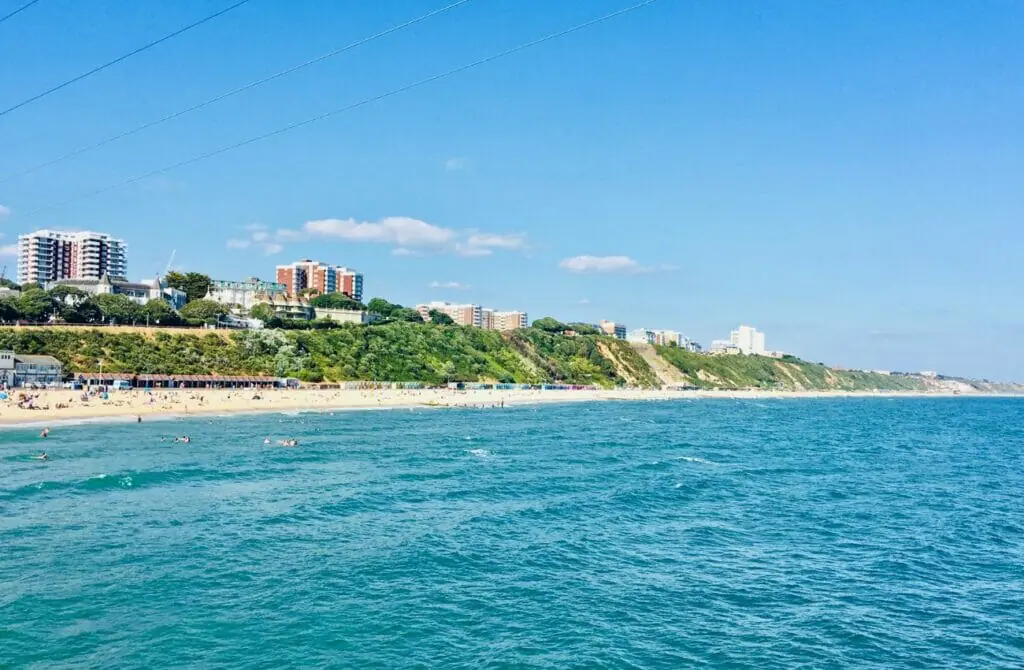 In addition to offering wondrous views over the bay, framed by the Purbeck hills on one side and the Isle of Wight on the other, Bournemouth Pier also offers a broad variety of activities, shows, and shopping options to make any trip to Bournemouth memorable.
The pier is a remarkable structure that extends into the channel's dazzling blue seas. It provides stunning views of the coastline and the distance beyond, fostering a tranquil and restful atmosphere ideal for resting and soaking in the area's natural beauty.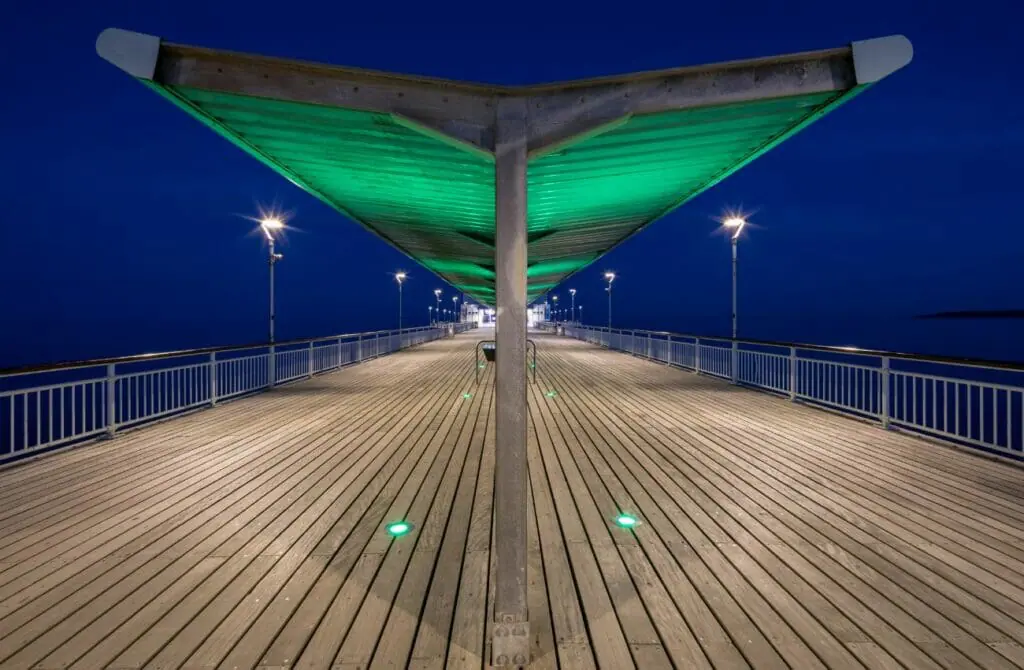 Limestone cliffs, beautiful vistas, golden beaches, and natural arches – the sheer beauty of this place gives it an otherworldly appearance, almost as if it's a slice of paradise on earth.
Lulworth Cove and Durdle Door are two sensational natural wonders located along the Jurassic Coast in southern England. Lulworth Cove is a horseshoe-shaped bay that boasts crystal-clear waters and golden sand beaches. The cove is surrounded by dramatic cliffs which offer exquisite views of the sea and the coastline beyond.
Just at a short distance from Lulworth Cove is Durdle Door (approximately a walk of 30 minutes,) a natural limestone arch that rises out of the sea. This iconic landmark is one of the most photographed sites in Dorset, offering dazzling views of the turquoise waters and the white cliffs surrounding it.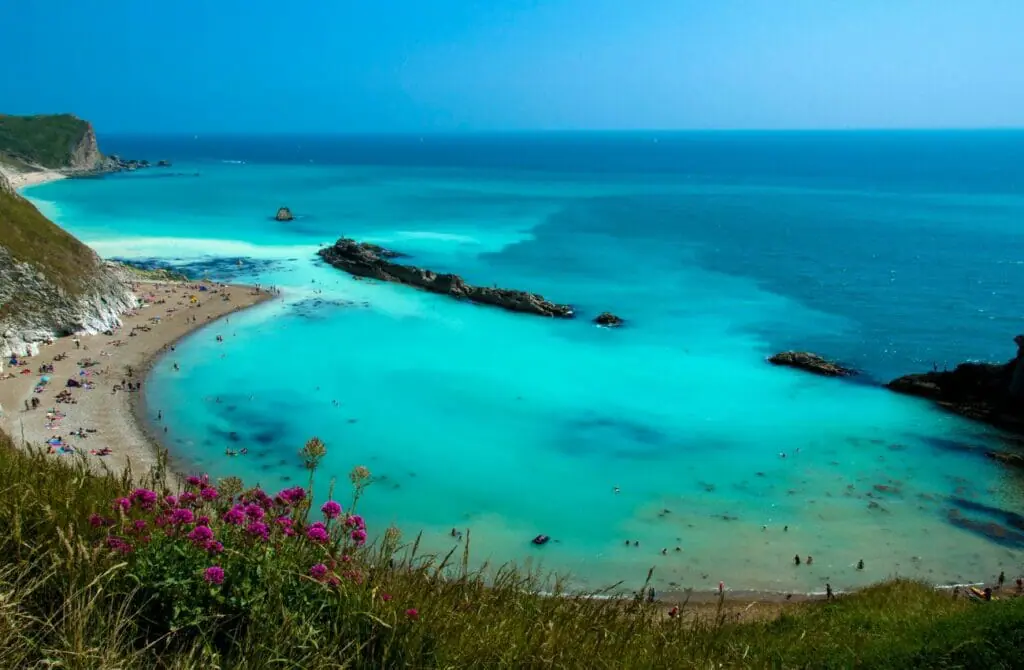 Located an hour's drive from Bournemouth, this country park is a phenomenal nature reserve with diverse wildlife, beautiful landscapes, and picturesque sea views. The over 280 acres of rolling hills, coastal cliffs, and wildflower meadows make this place perfect for a romantic date with your loved one.
In addition to its natural beauty, Durlston Country Park is also home to a range of historical and cultural attractions, including a restored Victorian castle, a visitor center, and a range of interactive exhibits.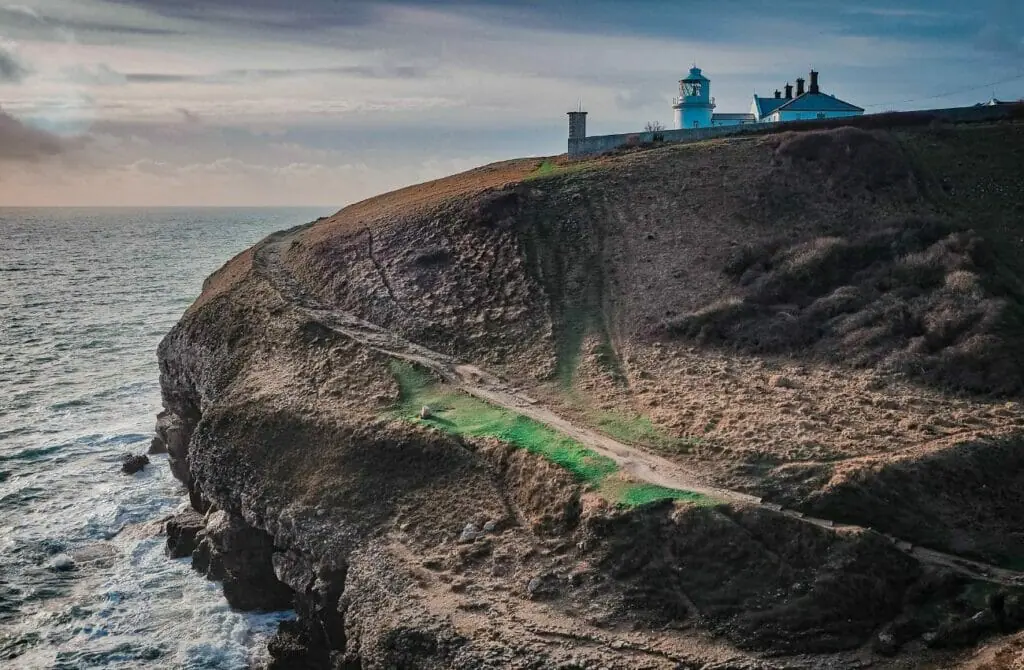 From the opulent window displays to the meticulously arranged merchandise, every aspect of the shopping area is designed to entice and captivate customers.
The area is home to various boutique shops, selling everything from fashion and accessories to homeware and gifts. Several art galleries and antique shops also make Westbourne a great destination for those who appreciate unique and interesting finds.
In addition to shopping, Westbourne has a thriving cafe culture, with many cafes and eateries offering a range of cuisine worldwide. From sushi to tapas, pizza to pasta, there is something to suit every taste.
Spend a romantic evening strolling along the beach, hand in hand, as the sun sets over the horizon or explore the beauty of the coastline together, hiking along scenic trails and discovering hidden coves and beaches at one of the gorgeous beaches of the town.
Sandbanks Beach is popular with visitors and locals because of its clear blue waters, stunning views, and luxurious beachfront homes. Visitors can swim, sunbathe, and relax on the sand or try their hand at various water sports, including paddleboarding, windsurfing, and jet skiing.
Sandbanks Beach is also home to several beachfront cafes and restaurants, serving delicious food and drink with the sea in the background. Visitors can enjoy fresh seafood, classic beach fare, and a range of international cuisine.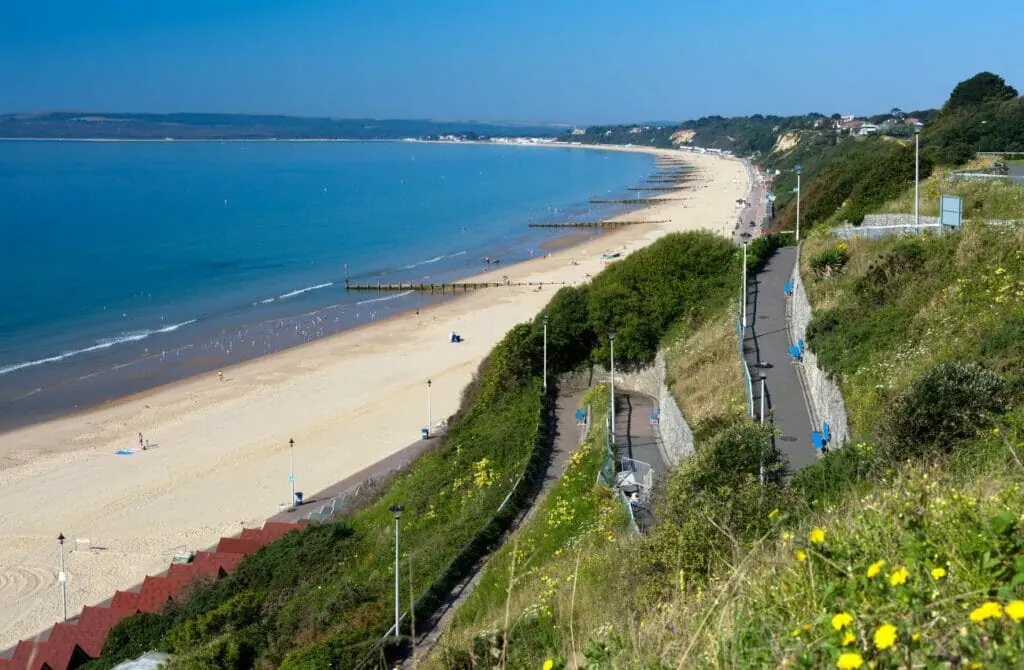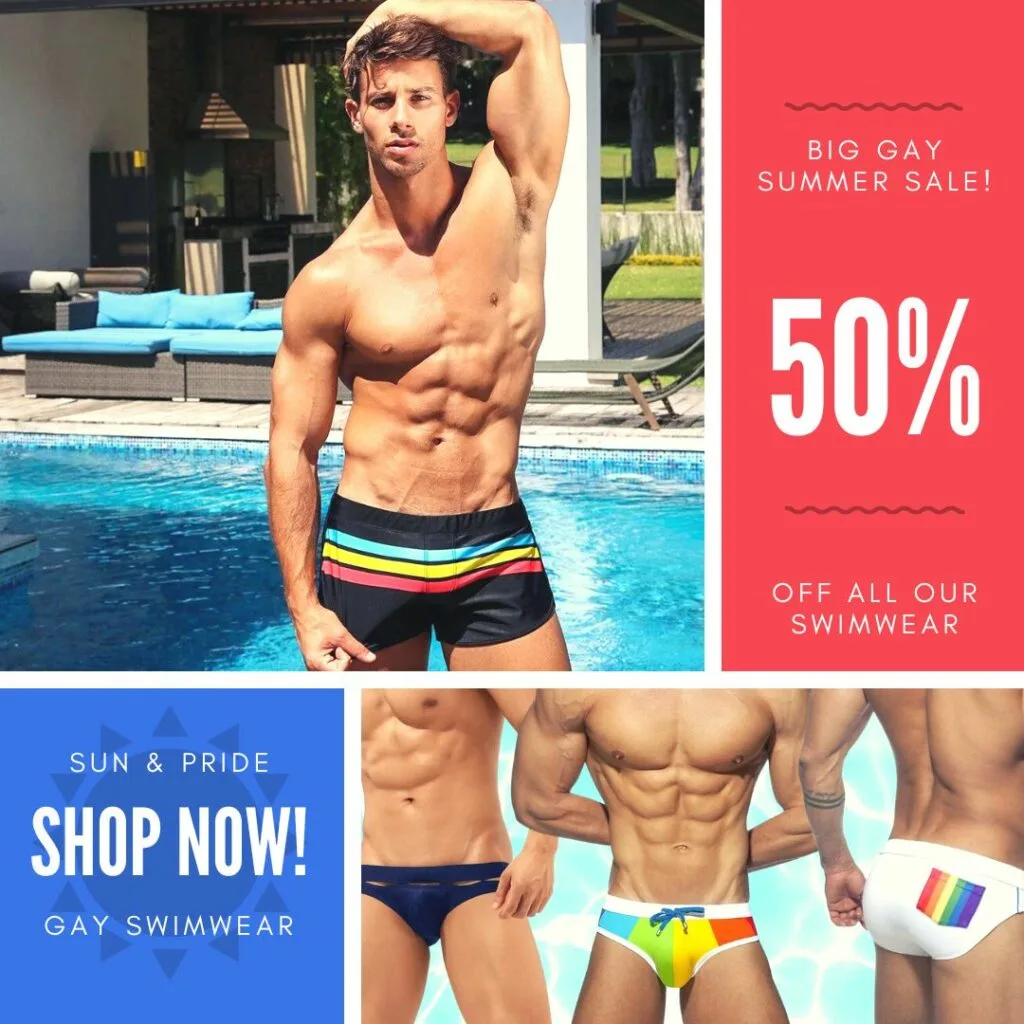 The Russell-Cotes Art Gallery and Museum
The blend of Victorian architecture, intricate details, and ornate designs of the museum is sure to transport the visitors back to a bygone era.
The Russell-Cortes is home to a diverse collection of artwork and artifacts from around the world, showcasing everything from ancient relics to contemporary masterpieces. The galleries are filled with magnificent paintings, sculptures, and decorative arts, all curated to provide visitors with a rich and immersive experience.
One of the museum's highlights is the appealing Japanese Garden, created by the museum's founder, Sir Merton Russell-Cotes, as a tribute to his travels in Japan. The garden features traditional Japanese design elements, including a beautiful koi pond, a tea house, and a variety of exotic plants and trees.
From Viking to Saxon warriors, civil war troops to Roman bowmen, the Corfe Castle has witnessed many wars, deaths, and cries of soldiers. However, despite being one of the English Civil War's most famous survivors in Britain, the Parliamentarians substantially destroyed the castle in 1646.
That doesn't stop the visitors from coming and finding the murder holes and counting the loops on the arrows. Or feel and experience the history come to life. The tales of intrigue and treachery around every corner, along with collapsed walls and hidden locations, make the place horrifyingly exciting.
In addition to the castle itself, Corfe Castle is also home to a charming village with quaint shops, pubs, and cafes. The village is the perfect place to relax and unwind after a day of exploring the surrounding countryside.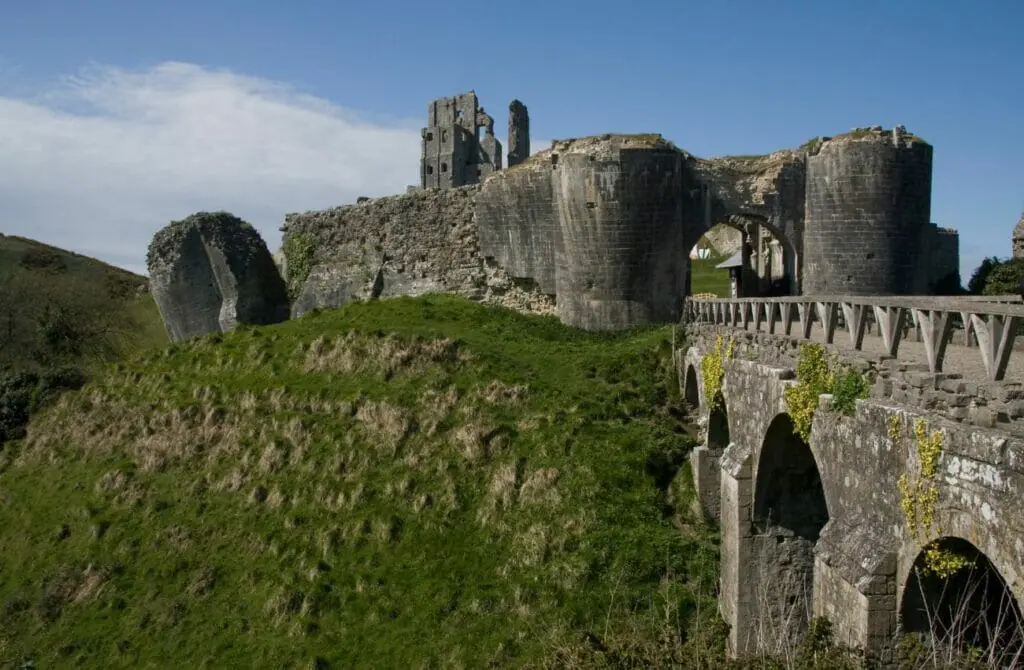 Gay-Friendly and Gay Hotels in Bournemouth, Dorset
Being gay-friendly accommodation means that the establishment is welcoming and inclusive to guests who identify as LGBTQ+. This can include, but is not limited to, having policies and practices that demonstrate a commitment to creating a safe and inclusive environment for LGBTQ+ guests, such as non-discrimination policies and providing support and resources for LGBTQ+ travelers.
Some gay-friendly accommodations may also provide amenities specifically catering to the LGBTQ+ community, such as rainbow flags or literature about local LGBTQ+ events or resources. Furthermore, gay-friendly accommodations may be located in an area known for being LGBTQ+ friendly.
While Bournemouth does not have any specifically gay hotels or resorts, these are the most fabulous and pro-actively gay-friendly hotels in Bournemouth. There are also hundreds more hotel and hostel options in Bournemouth if none of these suit your desired budget, facilities or area – but these are the best hotels according to other gay travelers and us.
Whatever your needs are, Bournemouth has you covered.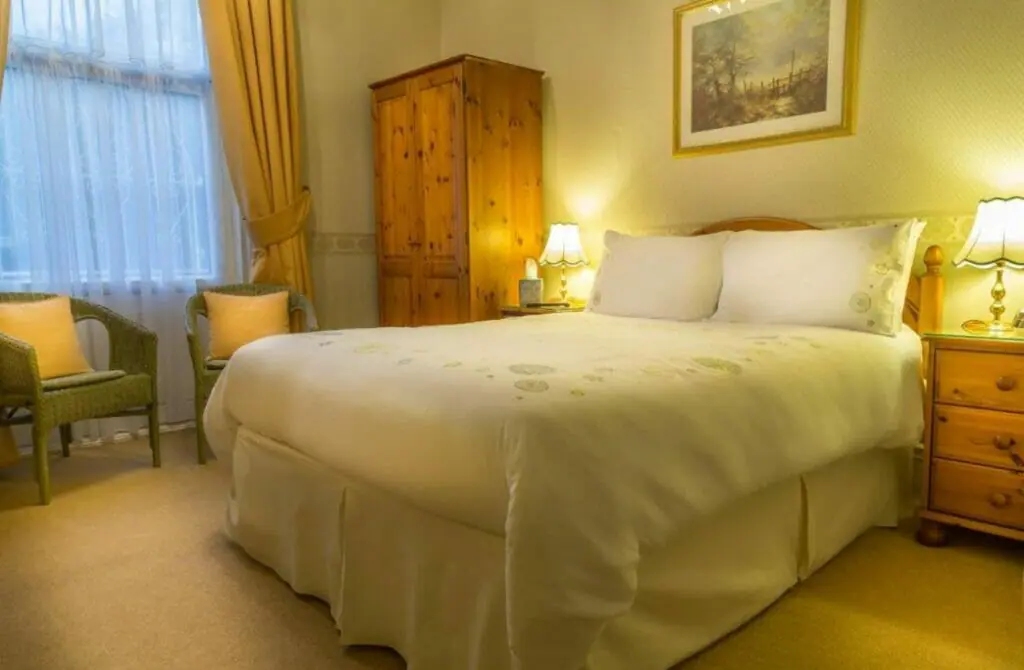 Balincourt Hotel & Guest House ☆☆☆☆☆
Indulge in a luxurious seaside stay at a pocket-friendly price at the only 5-star hotel in the town. Boasting a warm and welcoming atmosphere, the Balincourt Hotel & Guest House is a haven for LGBTQ+ travelers seeking comfort and community.
Situated in a quiet residential area and located just a stone's throw from the beach, this charming Victorian property offers a range of stylish and comfortable rooms to suit all tastes and budgets.
Whether you're looking to relax in the aesthetic garden, enjoy a delicious breakfast in the cozy dining room, or explore the vibrant LGBTQ+ scene of Bournemouth, the Balincourt Hotel & Guest House is the perfect base for an unforgettable stay.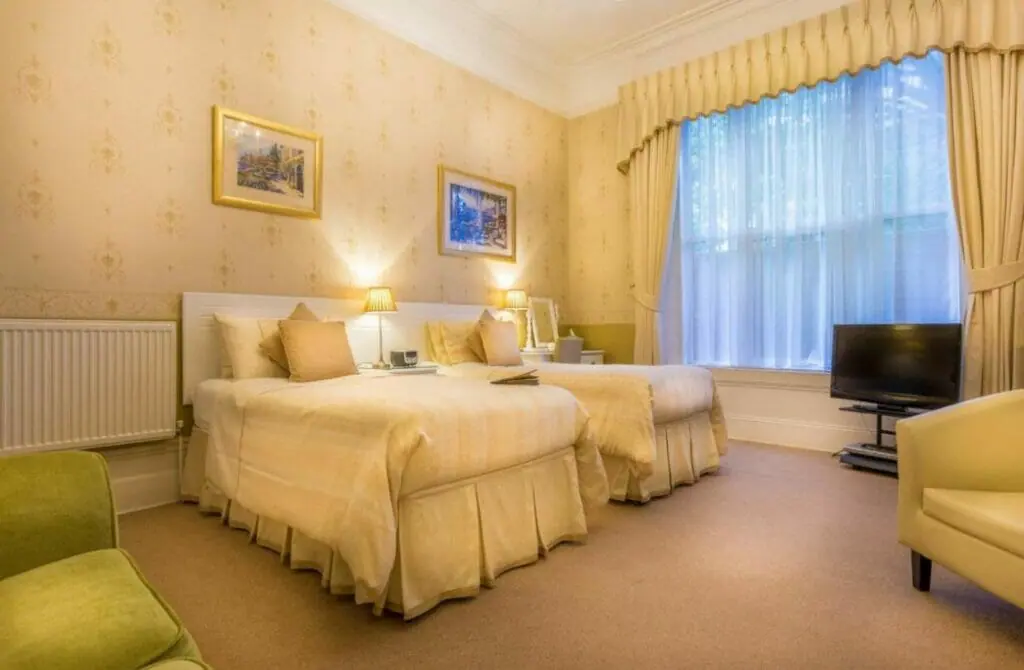 Are you hoping to get a good night's sleep without paying a premium price? Or maybe you're searching for a simple and valuable lodging option that gives you great value and through which you can spend more on food and fun. If so, the perfect place for you is the Royal Bath Hotel.
Not only are their prices affordable, but they also offer numerous complimentary services and activities for guests to enjoy. In addition, the hotel's location is ideal for exploring the area, indulging in leisure activities, dining out, and traveling around. Also, throw a little money in, and you can get the spectacular sea view from the balcony in your room.
Welcome to the Hilton Bournemouth, where modern elegance meets coastal charm. The luxurious hotel boasts a sleek contemporary design combined with breathtaking ocean views and a prime location in the heart of the bustling seaside town.
Immerse yourself in ultimate relaxation at their state-of-the-art spa, indulge in culinary delights at the award-winning restaurant, or unwind in one of the spacious and stylish guest rooms. With unparalleled amenities and personalized service, the Hilton Bournemouth offers an exceptional experience for the discerning traveler seeking the perfect coastal escape.
Additionally, the eco-friendly hotel is dedicated to sustainability and conservation, providing guests with a guilt-free stay that is both luxurious and environmentally conscious.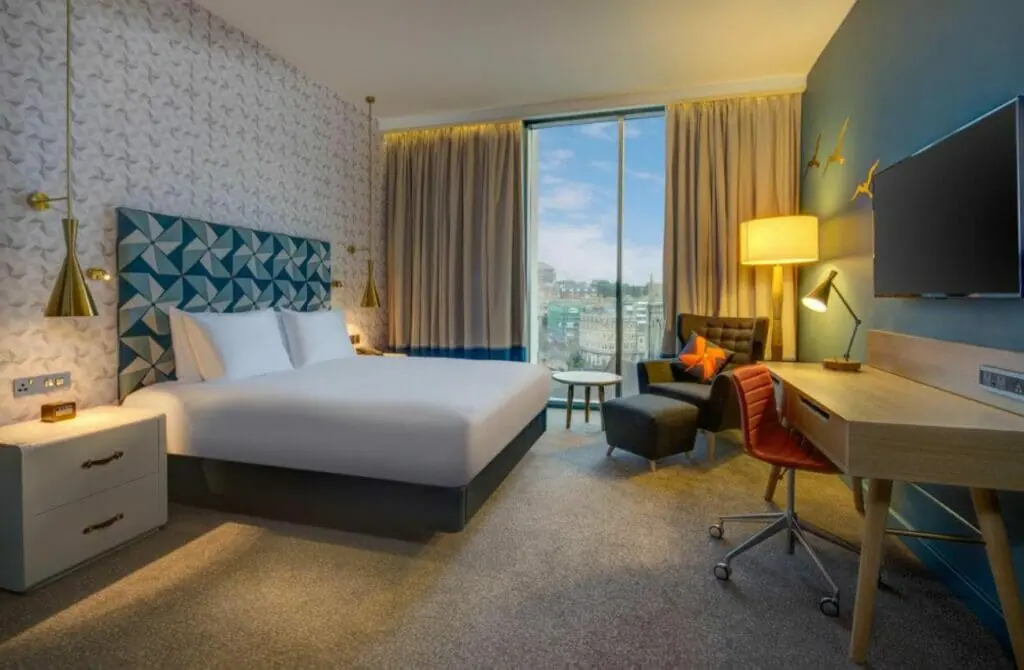 Wake up to the scent of freshly brewed coffee and homemade pastries at this cozy and charming bed and breakfast. Tucked away in a quiet residential area of Bournemouth, this guesthouse is the perfect escape from the hustle and bustle of the town.
The decor is a delightful fusion of contemporary and traditional styles, with bright and airy rooms decorated in soft pastel colors, creating a peaceful and relaxing ambiance. The guesthouse is run by friendly and attentive hosts who provide guests with a personal touch and a warm welcome.
The Cumberland Hotel Bournemouth ☆☆☆☆
The Cumberland Hotel Bournemouth boasts an awe-inspiring Art Deco architecture that exudes elegance and grandeur. With its bold lines, intricate details, and striking colors, the hotel's design pays homage to the glamorous era of the 1920s and 1930s.
From the moment you step inside, you'll be transported back to an era of sophistication and style. The unique design of the hotel's elements is a testament to the skilled craftsmanship and attention to detail that went into its construction and serves as a reminder of the rich history and heritage of this iconic Bournemouth landmark.
With its romantic atmosphere, luxurious amenities, and convenient location, The Cumberland Hotel Bournemouth is the ideal choice for couples seeking a romantic and unforgettable getaway in Bournemouth.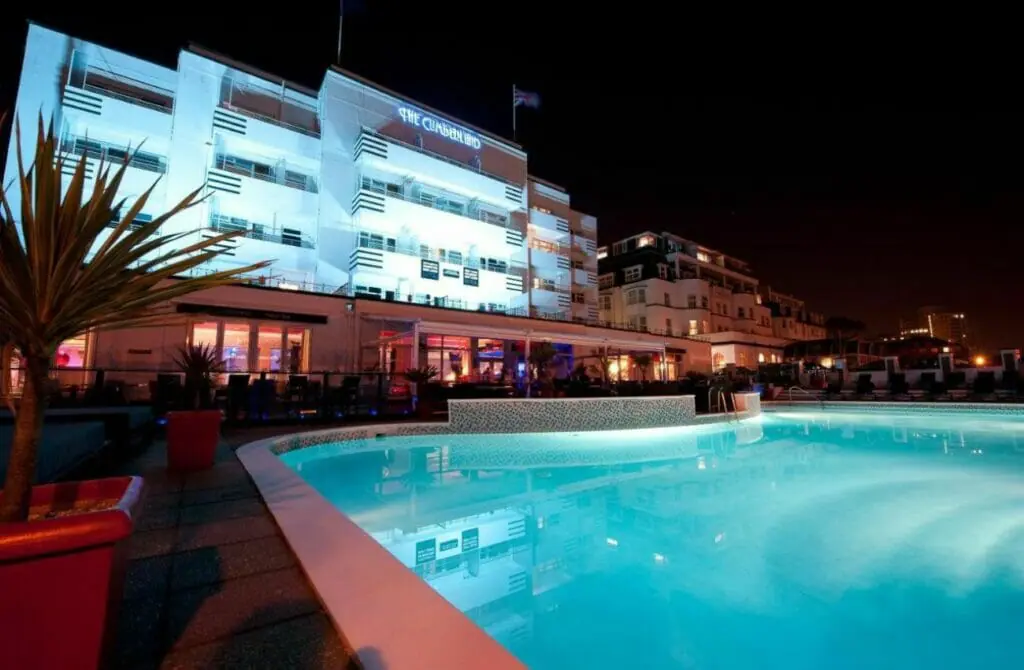 Hampton by Hilton Bournemouth ☆☆☆
Reconnect with nature and rejuvenate your senses at this eco-resort, nestled in the heart of the pristine natural wonderland. What makes the Hampton by Hilton Bournemouth special and unique is its perfect blend of modern style and comfort with exceptional service.
The hotel's sleek design and state-of-the-art facilities are combined with the friendly and welcoming nature of the staff, providing a home-away-from-home experience for guests. The hotel's prime location in the heart of Bournemouth also sets it apart, offering easy access to the town's main attractions, shopping districts, and beautiful beaches.
The interior of the Royal Exeter Hotel is a mesmerizing display of classic elegance and refined taste. The hotel's decor is a seamless blend of traditional and contemporary design, with antique furnishings, luxurious fabrics, and original artwork adorning the walls.
The hotel's public spaces are spacious and inviting, with high ceilings, polished marble floors, and plush seating areas, creating an atmosphere of refined luxury.
The attention to detail is evident throughout the hotel, with carefully selected color schemes, intricate moldings, and fanciable lighting fixtures, all contributing to the hotel's timeless appeal. Overall, the interior of the Royal Exeter Hotel is a beautiful example of classic British design, creating a unique experience for its guests.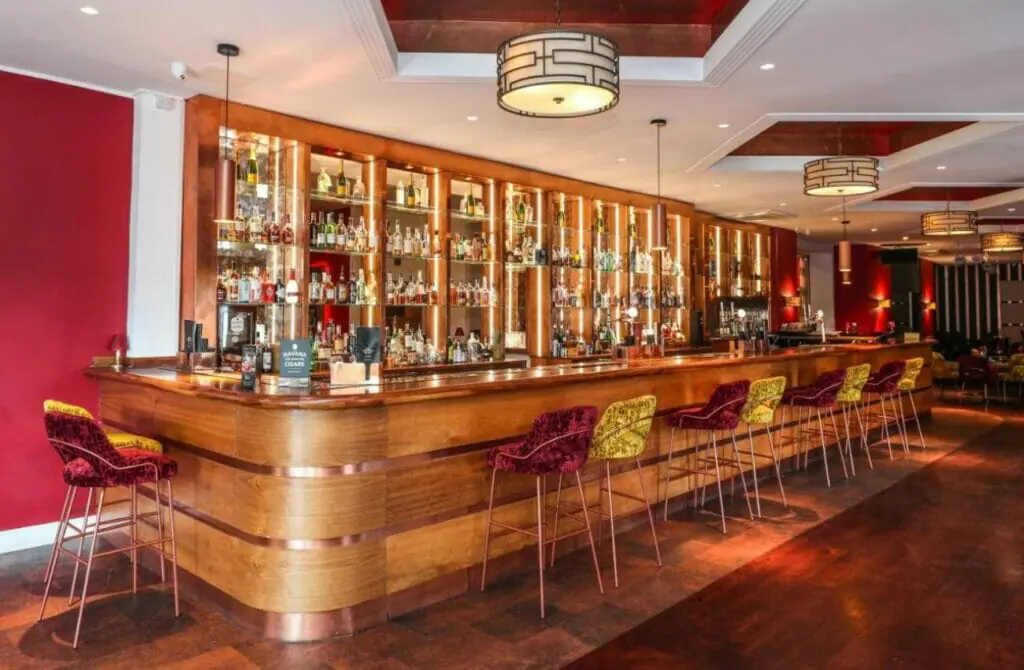 Gay Nightlife in Bournemouth, Hampshire
The Triangle, located in the center of town and home to numerous bars, restaurants, clubs, and shops, is the center of Bournemouth's LGBT population. This area of Bournemouth is young, varied, and active. It is adjacent to the city's main shopping areas, coffee shops, bars, and the brand-new BH2 entertainment complex.
Exploring the gay and gay-friendly nightlife in a new city can be one of the most exciting and rewarding experiences while traveling – and Gay Bournemouth is no exception. Not only will you have the opportunity to meet new people and make friends, but you'll also get a taste of the local culture and learn more about the city's LGBTQ+ community.
Going out and experiencing the queer and queer-friendly nightlife in a new city can also be a great way to break out of your comfort zone and try new things. Whether dancing the night away at a gay club or mingling with locals at a gay-friendly bar, you'll have the chance to make memories and create lasting connections.
So, don't be afraid to step out of your comfort zone and explore the gay and gay-friendly nightlife in Bournemouth. You'll be glad you did!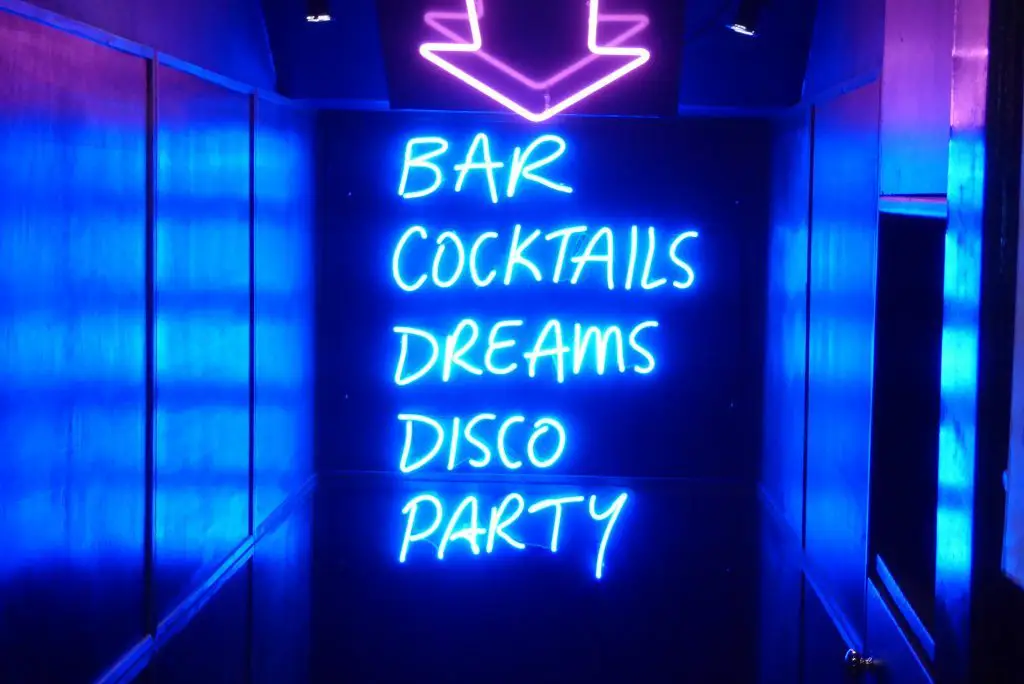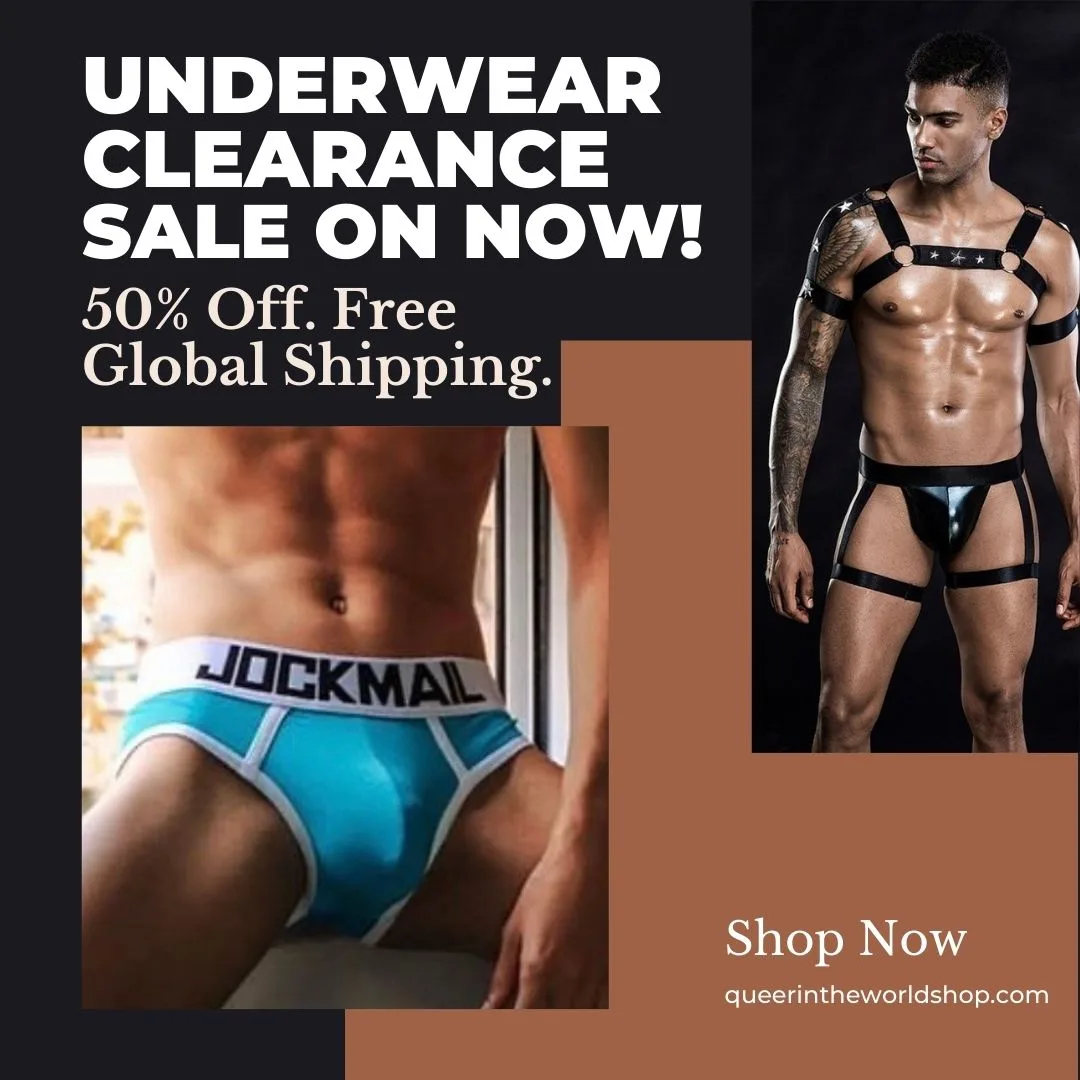 By far the best hip-hop and hot club in Bournemouth! One of the original. Stylish design, lively bar staff, and DJ! It's always a delight on Fridays and Saturdays! Mostly on Saturdays. By midnight, the club was hopping. Sonny is fantastic at organizing numbers, a drinks package, and providing top-notch service on the night. It is advised to participate in the karaoke because it is a lot of fun, and you get your bartender.
An extremely upscale restaurant with top-notch food and attentive service. Excellent wines and beverages are available! The service is so kind and helpful, and the restaurant is attractively designed in an art deco manner.
DYMK is the best place for a gay night out in Bournemouth. This is the perfect place to be if you want to dance well. The environment is great for a cocktail and is clean and tidy. Further to the local beers & soft drinks, cocktails are available here.
You can sip your beverage on a sofa inside or on the heated terrace. There are DJs in the evening. Weekend hours are until three in the morning, with excellent ambiance. The staff is courteous and eager to help.
After stomping your toes on the thumping dance floor, relax in the outdoor area with some cold beers and fresh air.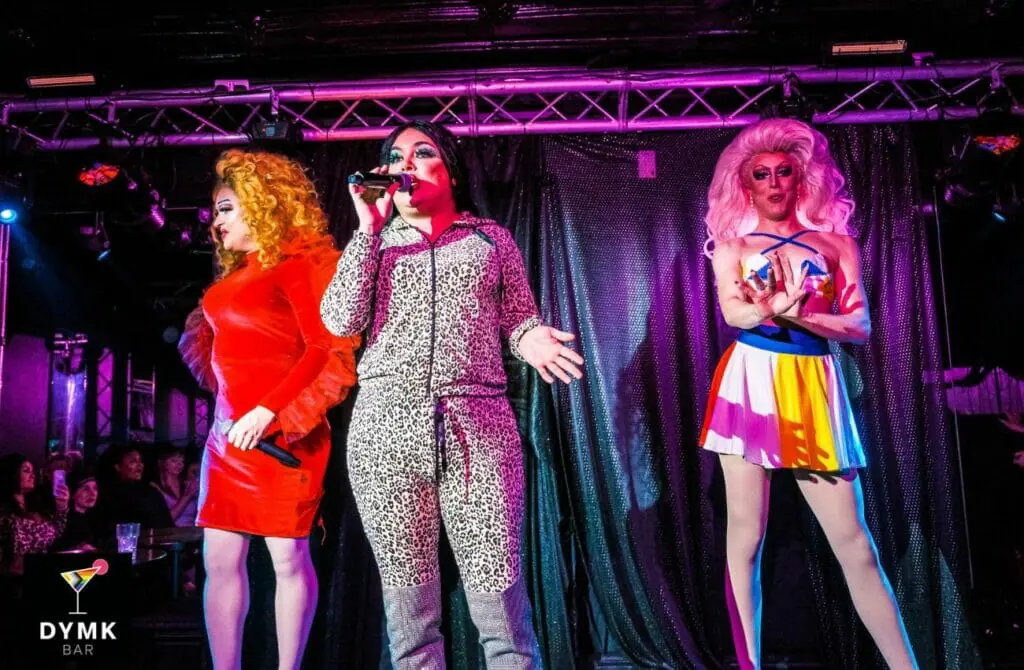 Nice pub with excellent ambiance and music! Here, 2 4 1 cocktails are affordable and delicious as well! If you're a little lost, the staff will even recommend a drink. The bar's theme is pretty pleasant and retro without appearing "shabby chic" or overly pretentious. A very relaxed mood in the early evenings and a lively atmosphere at night. However, it doesn't always appear to be open.
A short distance from the lovely Bournemouth coastline, Bar So is a popular pub and nightclub. You can choose from a wide selection of inventive cocktails, delicious food, and helpful service. So come here whether you want to unwind with a drink on the sun terrace, indulge in a bottomless brunch, or enjoy the best VIP nightlife in Bournemouth.
Discover the turn-up volume across the floors of delicious beverages, vivacious resident DJs, and a VIP experience. Take a peek around and book your spots here.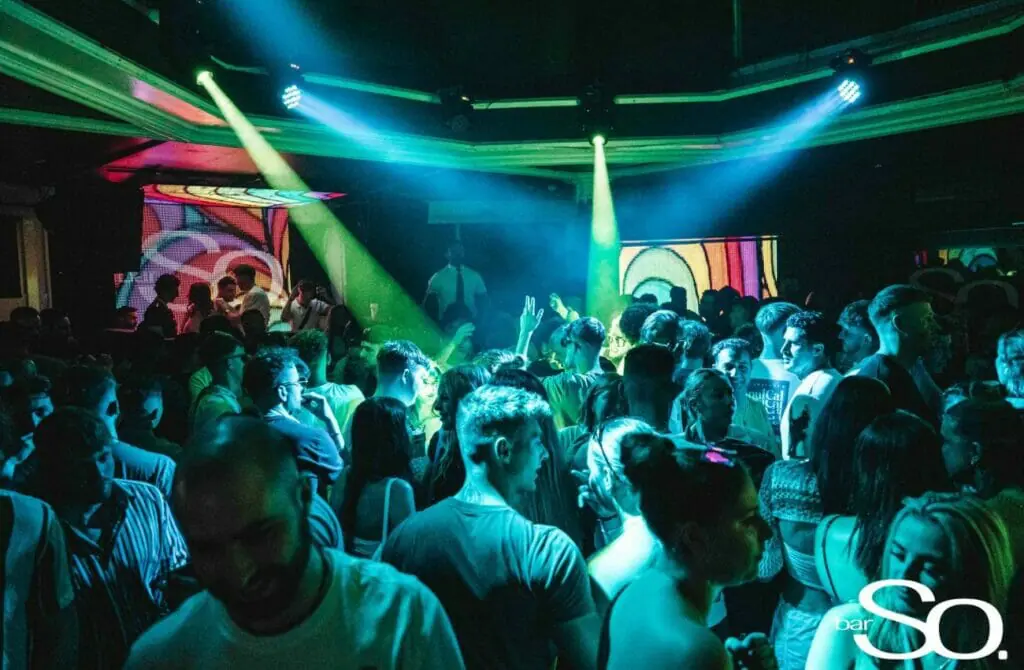 The Shed is a genuine neighborhood tavern that welcomes locals and guests, but most importantly, dogs. Excellent and constantly changing selection of ales, ciders, and rums are available, among other things (want mead? No issue!).
Quality artisan beer is served directly from the cask in a tiny, family-run free house. Independent breweries are where the beers and ciders are sourced. They are open for takeout from Wednesday through Sunday and other times by arrangement. You won't regret learning about this outstanding, award-winning, family-run micro-pub, whether you want a quiet pint or a chat.
Come here directly if you want to recall Lower Gardens. Customers at Flirt Café Bar are welcome to sample British food. The best foods include salmon, sausages, and bacon cooked just right. On the terrace, food is available. It resembles a center for creativity. Live music and poetry readings are frequently held.
AMAZING! If you enjoy whisky. This location must be visited if you travel to Bournemouth. They can also create any cocktail you may imagine! The setting, service, and beverages are consistent and of the highest caliber. You might even get to dance at the bar with the fantastic staff if you're fortunate enough. Extremely friendly, excellent beverages and music is a plus.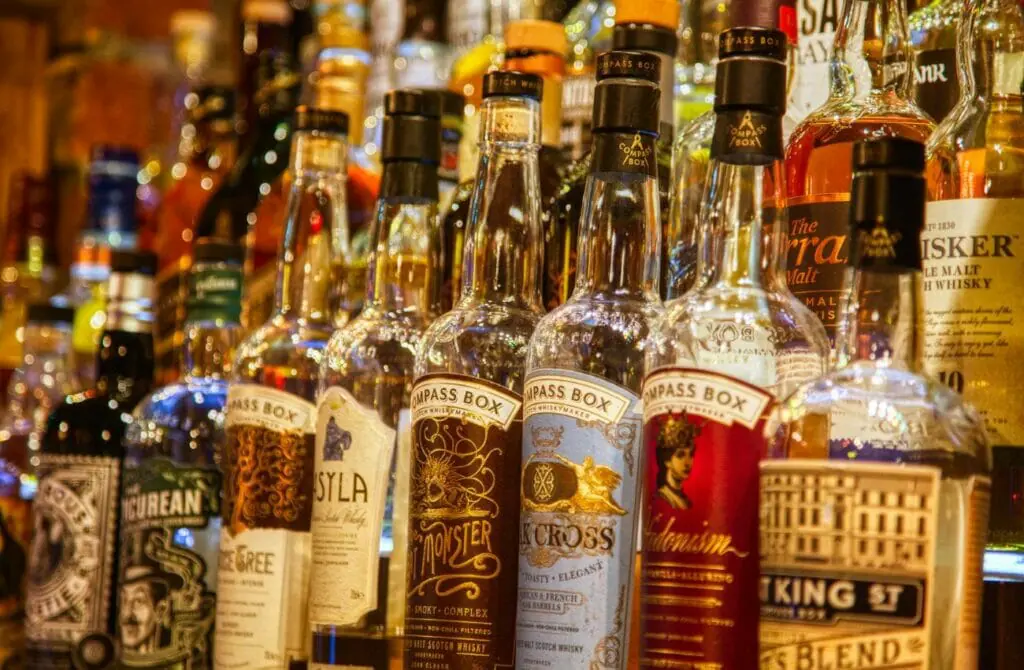 Gay Suana and Gay Cruising in Bournemouth, Hampshire
So after a long, exhausting day, drag your feet to a place where you can relax your evening with hot massages or cruising. Hold your partner's hand while you make your way to a place that is as private as possible, such as a City Park, rest area, or public restroom.
Cruise sensibly and safely by using common sense. We've done the legwork and created a list of Bournemouth's top saunas and cruising locations.
When traveling to a new city, it can be exciting to head out for more than just a stiff drink. One aspect of the Gay Bournemouth scene that many queer men enjoy is visiting gay saunas and cruising clubs.
Sure, the sauna culture in Bournemouth is not as hedonistic as in Amsterdam, Barcelona or Berlin, but these venues still offer a chance to meet new people, socialize, and engage in sexual activity – without resorting to gay hookup apps.
However, it's important to remember that these venues can vary greatly in terms of atmosphere, clientele, and rules, so it's a good idea to prepare yourself before visiting. If you are apprehensive, we advise studying our guide to visiting a gay bathhouse for the first time, which should help set your mind at ease and always practice safe sex.
Additionally, it's important to be aware of and respect local laws and customs regarding gay venues and sexual activity. With a little bit of planning and an open mind, visiting gay saunas and cruising clubs can be a fun and exciting part of your gay Bournemouth travel itinerary.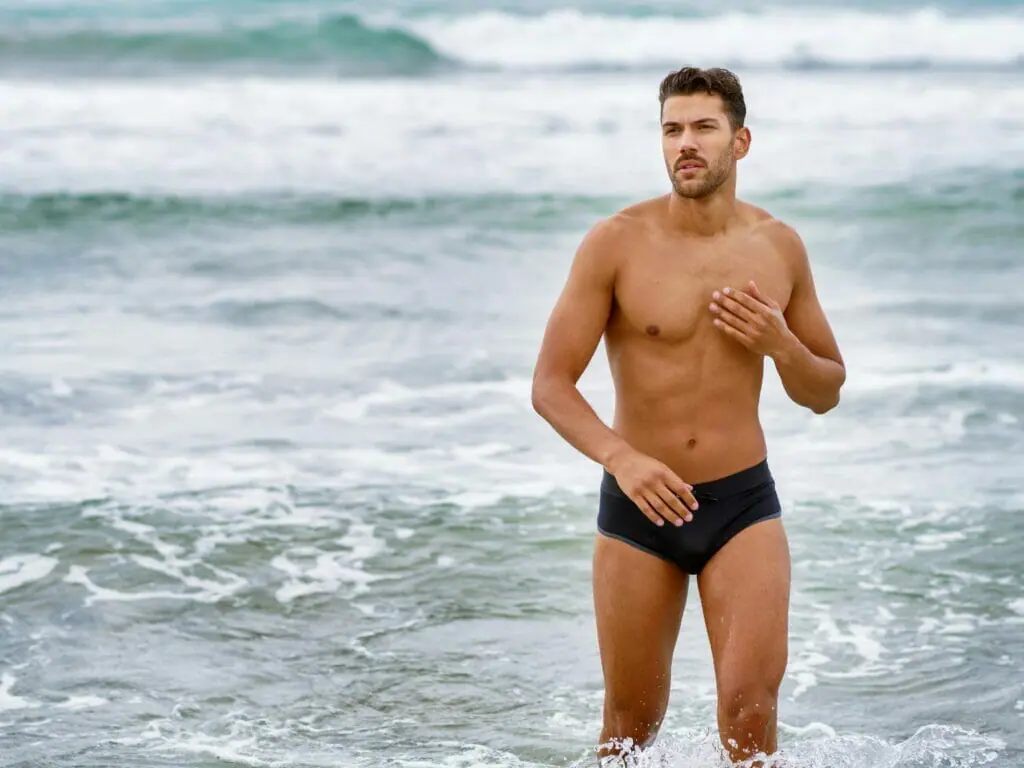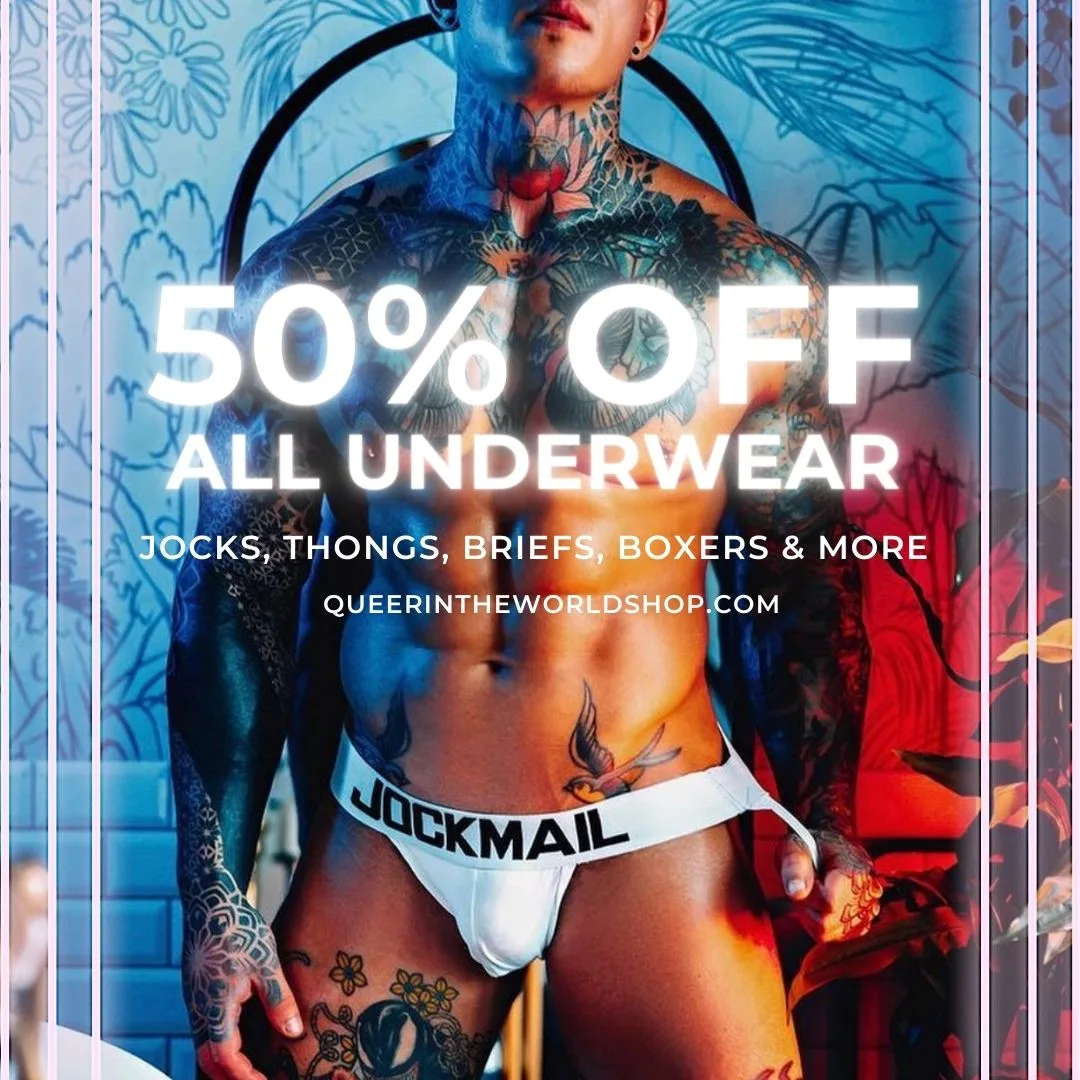 With a mixed crowd that includes young muscle and cuddly bears, it is the perfect location. It resides two saunas and a steam room that have newly reopened. Additional amenities include movies, a computer, and complimentary soft drinks, tea, and coffee. You will have an extremely cordial, cozy, and discrete sauna here.
A big park fantastic for cruising surroundings on all sides with woodlands. It occupies several sites to visit both inside and outside the park. On the opposite side of the park, you can enter the woods close to the bounded play area.
ProTip! If you're in a wooded area, exercise caution but feel free to strip off. There aren't many people wandering around.
Asda Bournemouth
A big park fantastic for cruising surroundings on all sides with woodlands. It occupies several sites to visit both inside and outside the park. On the opposite side of the park, you can enter the woods close to the bounded play area.
ProTip! If you're in a wooded area, exercise caution but feel free to strip off. There aren't many people wandering around.
West Cliff
West Cliff is a very good place to cruise with a wide variety of guys. You need to descend the steps at the shelter's back. Enjoy these events as they take place at the bottom of the steps, in the gardens, or on the steps themselves, alternatively, in the wooded area to the shelter's right.
On the other side of the street, in the alley by the Bowling Green, there is further action. So relax your body with the west cliff cruising point.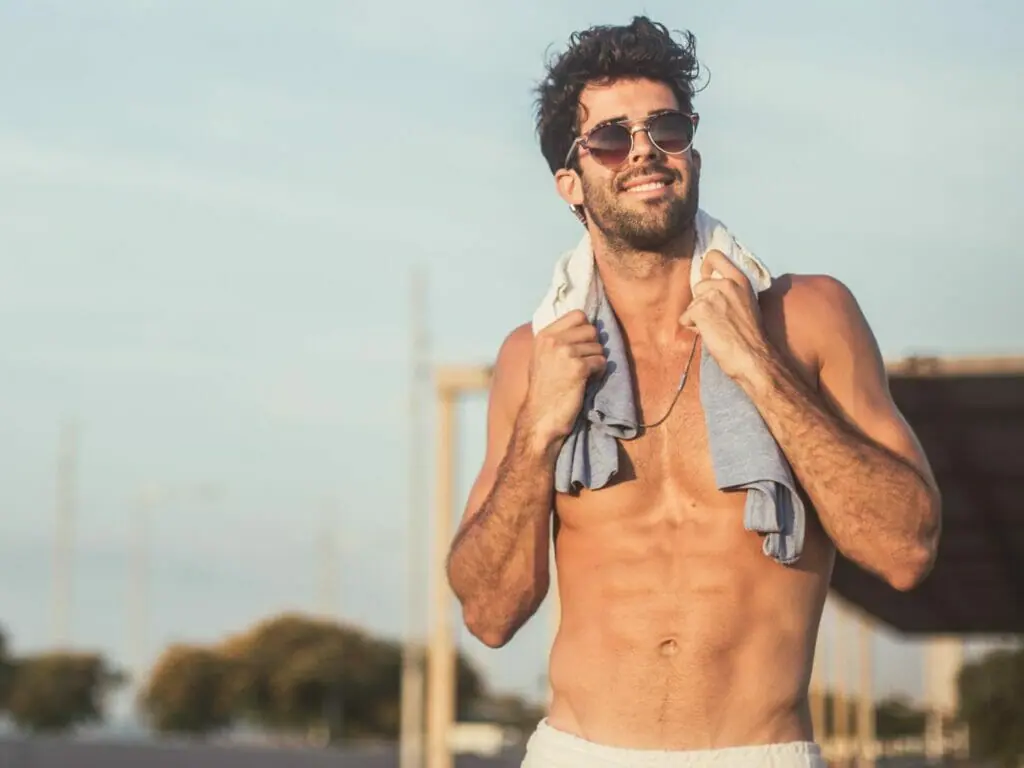 Gay Map Of Bournemouth
Finding it hard to envisage where everything is in Bournemouth? Hopefully, this queer-centric map helps where we have marked all the bars, clubs, parties, hotels, saunas, massages, and more will help you stay in the spot best suited to you!