Oxford is famously a university town with a long history. However, she is also a diverse and welcoming city with a vibrant LGBTQ+ community, home to several gay bars and clubs that offer a range of fun. Moreover, Oxford has a long history of queer culture, with famous names like Oscar Wilde being figureheads to previous gay inhabitants of the city.
You can admire their legacy as your spend time with modern queer groups, raising a pride flag during their pride parades, or enjoying a drink and numbers clubs. Here is something for every gay tourist, and it is a great place to experience queer life in the UK.
Visiting Oxford will treat you to the oldest university in the English-speaking world, with a diverse range of subjects graduates major in. However, despite its fame, this central England city only has 162,100 people. Although they are proud of its history, they are also actively promoting other parts of their city that are often overlooked.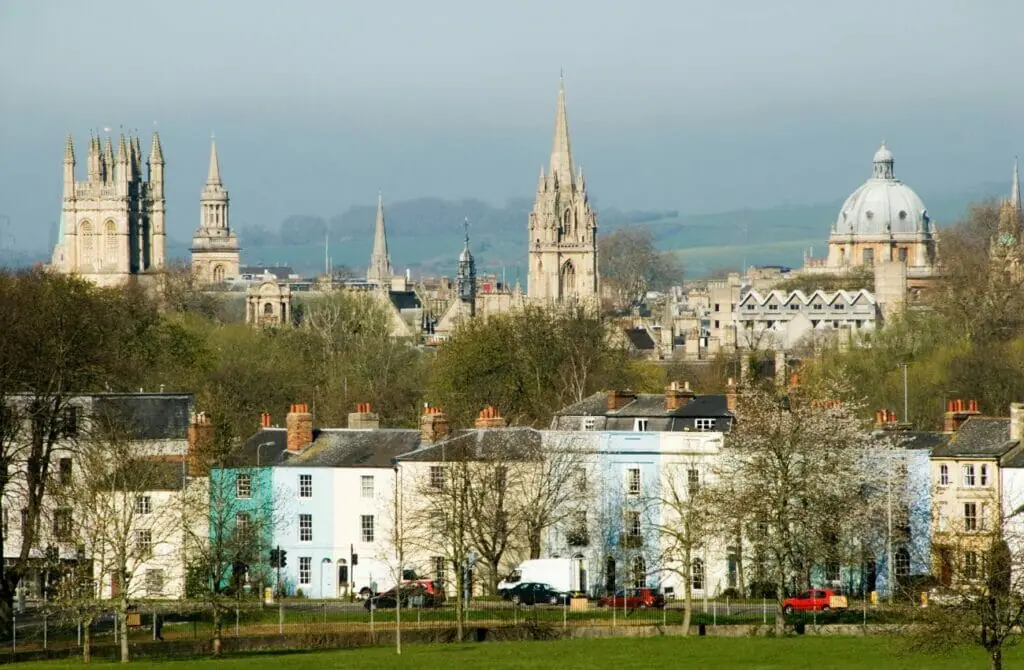 Apart from having an old university, they have ties back to an original Saxon settlement, with a history closely tied to the events in the last thousand years that have made Britain what it is today. You will find many national treasures born out of Oxford at the forefront of world-class industries like education, publishing, and science. She is the city that invented the Oxford comma!
Moreover, outside of industries and history, her location gives her a taste of the upper reaches of the River Thames, a short train journey to London and other major tourist cities, and many more opportunities for out-of-city adventures. Hence Oxford is a popular tourist destination many gay visitors stop by yearly.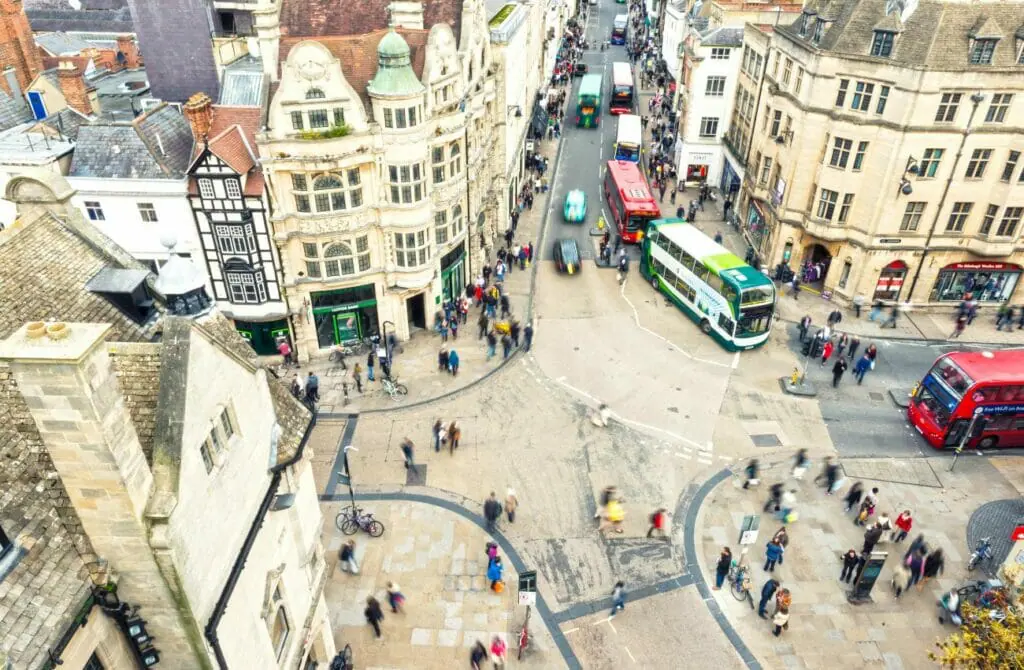 Attractions in Gay Oxford, UK
As a new visitor to Gay Oxford, there are plenty of things to see and do, regardless of your sexual orientation. One of the best ways to experience any new city is to visit some of its most iconic landmarks and attractions, including historical monuments, museums, and art galleries.
We also love gazing at architecture up close, exploring parks and gardens, sampling the local cuisine, visiting local markets, and attending cultural events such as festivals, concerts and shows.
Even as the out-and-proud queer we are, we still love to explore the city and its culture in the same way as everyone else. Doing so allows us to learn more about the city and its people and better understand the local culture. As such, these are our favorite must-see attractions in Oxford.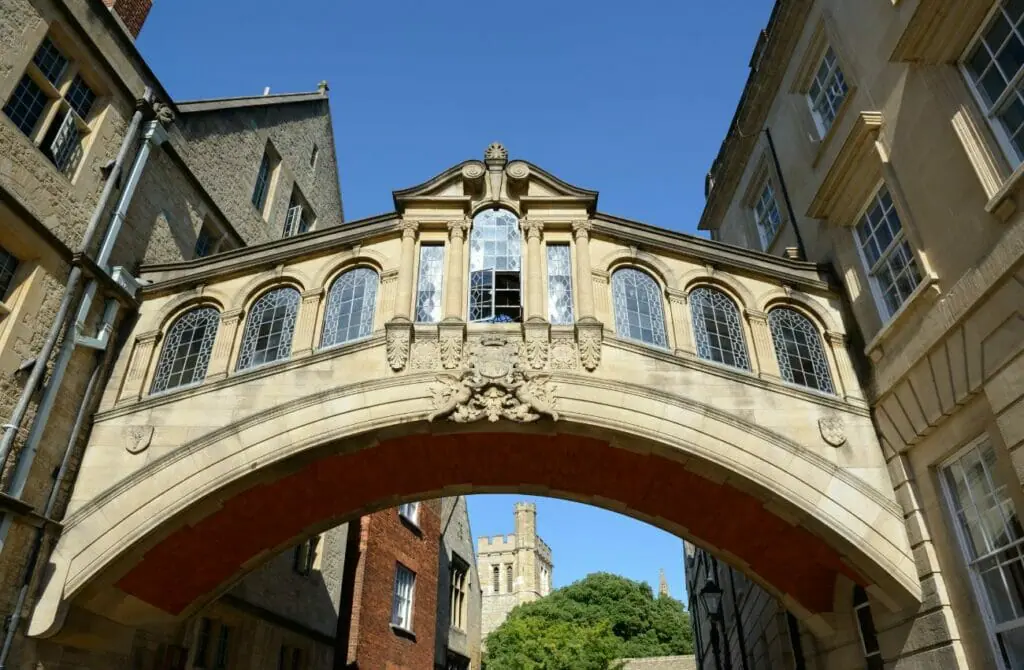 Port Meadow
Outside of Oxford, next to the River Thames, is a 300-acre plot of land Port Meadow which has become a popular place for locals and visitors to walk, run, cycle and swim along the river without the bustle of the city around.
This meadow was once gifted by Aldred the Great to the Freemen of Oxford so they could graze their animals free of charge in exchange for defending the kingdom from the Danes. This history continues today as the city council manages it as a nature reserve open to the public.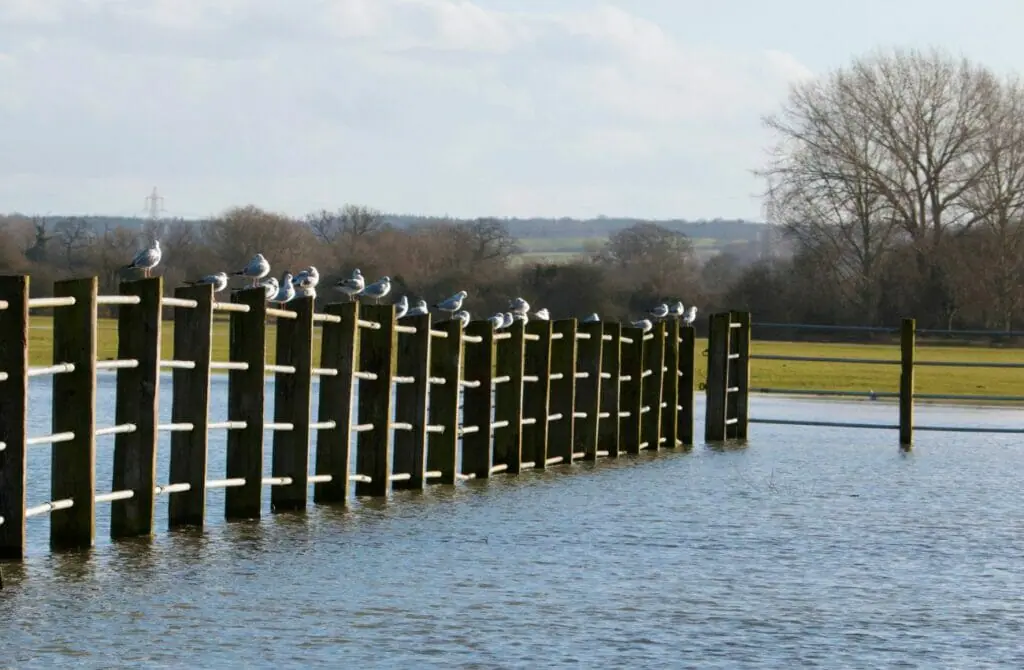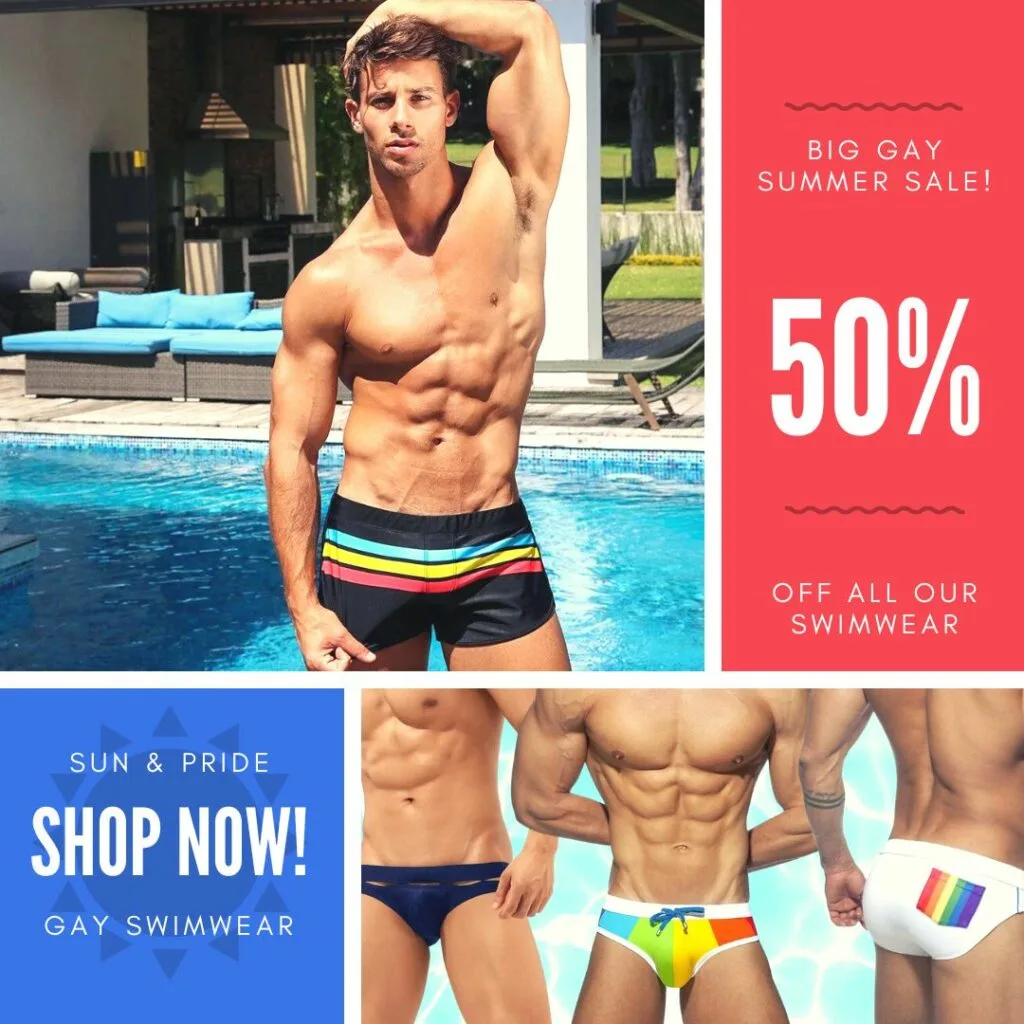 The Inklings Oxford Writers Tour
Oxford produced some fantastic writers in the last century, and this statement is no truer than with the cases of the famous mid-20th century writers' group, The Inklings. You can tour Oxford and learn about the groups at its membership, which included C. S. Lewis (the author of The Chronicles of Narnia) and J. R. R. Tolkien (The Hobbit and Lord of the Rings).
You will see where they hung out and where ideas for these influential works may have been born in these dialogue spaces. This tour will include Exeter College, where Tolkien studied, Magdalen College, where Lewis taught, and Merton College, where Tolkien taught linguistics.
With many more sites on the menu, you will pass by many famous landmarks and learn about the often hidden lives of authors behind their favorite works. This is an excellent tour for any lit nuts or prospective writers.
Harry Potter Walking Tour of Oxford, Including New College
Oxford is a favorite setting location for movies and television shows. However, Harry Potter is the most famous film series in the last twenty-five years that does just that. This little English treasure used several Oxford locations, such as the Bodleian Library, where visitors can see the hall used as Hogwarts' Infirmary in many films.
Other sites include the Clarendon Building, New College, Radcliffe Camera, University Church of St. Mary the Virgin, The Bear Inn, Christ Church Meadow, Christ Church, and the Divinity School. If you are a fan of Harry Potter, it is recommended to go on a tour, so see these all for yourself.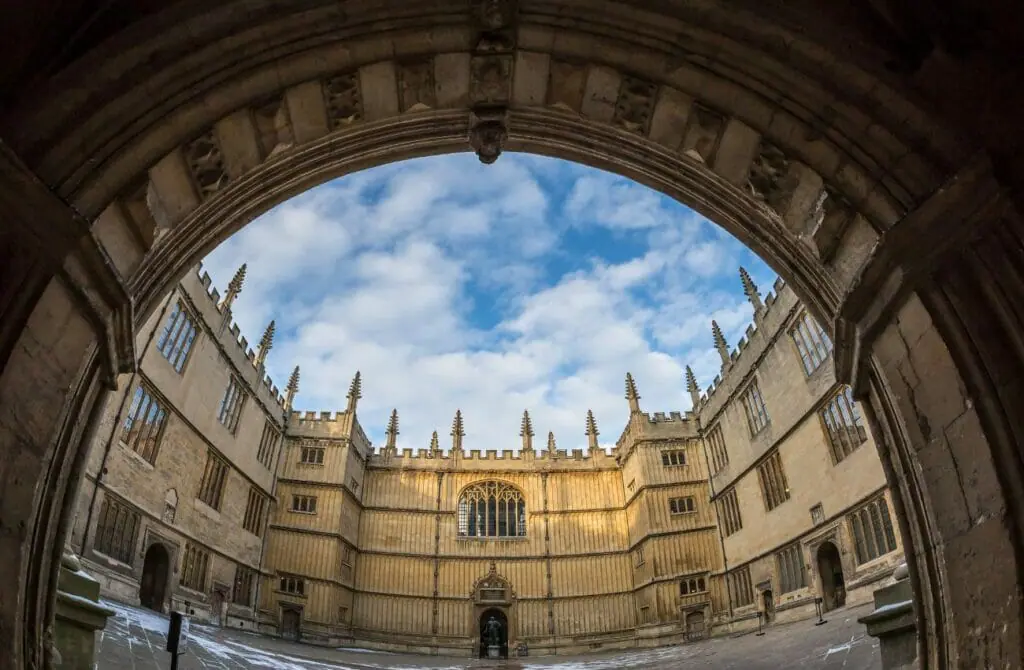 Blackwell's Bookshop
Oxford is home to one of the oldest bookshops still in operation today, Blackwell's Bookshop, and is a must-stop by when making the shopping tour of Oxford. You can walk through shelves of books from modern and classic authors, and you may be surprised by what might catch your eye! Blackwells knows books and will help you towards your next favorite title.
One of the oldest museums today is The Ashmolean Museum, founded in 1683 and serves as the University of Oxford's Museum of Art and Archaeology. Here you can find exhibits on Egyptian mummies through contemporary art; the best thing is free admission.
You can walk the walls of this stunning neoclassical building with stunning momentous architecture welcoming you into her halls. Inside are vast exhibits with open spaces between displays that combine old wooden cabinets and modern glass cases. Those that love to get lost in history and artifacts will have a brilliant time.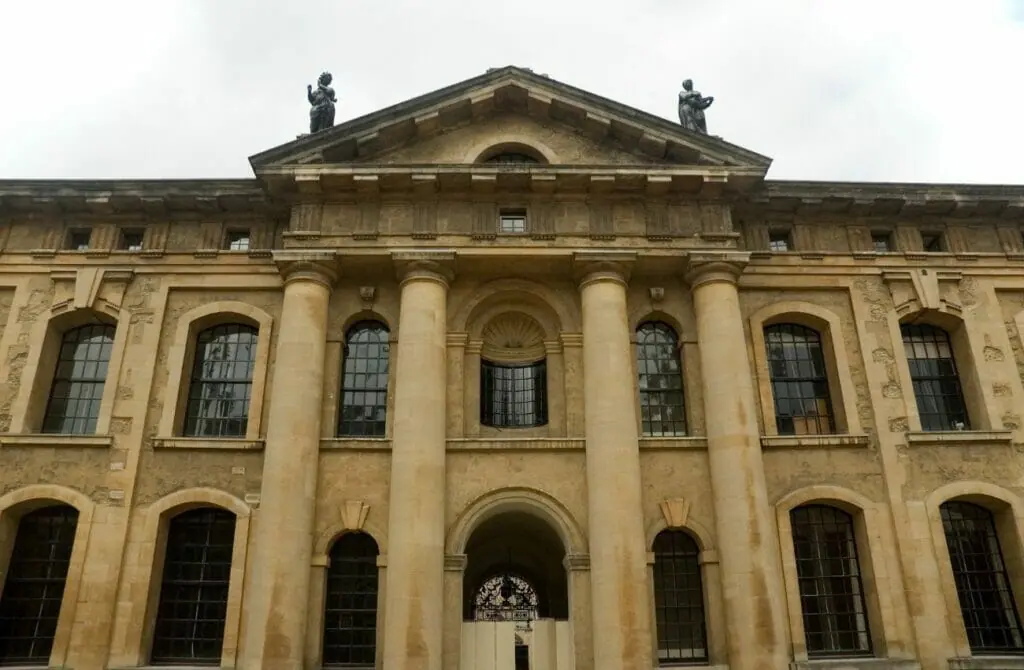 Oxford University Museum of Natural History
The Oxford University Museum of Natural History is a neo-gothic building with towering pointed rooves built in 1860. Here you can find incredible natural specimens, including dinosaur fossils and vast collections of different taxidermied species.
Suppose you have always been curious about what an old natural museum was like during the Victorian era. In that case, this is as close as you can get, with a modern lens to make it an effortless experience for an ordinary visitor to appreciate.
Christ Church
Christ Church was founded in 1546 by Henry VIII and is a unique structure to behold as it has a joint university college with the Christ Church Cathedral. It is notable for its stunning architecture, expansive buildings, and famous alumni such as King Edward VII, William Penn, Lewis Carroll, and John Locke.
In addition, they have a royal dining hall with several long tables stretching across the whole floor, many quaint grassy courtyards with central fountains, plus the monuments cathedral is truly a sight to behold.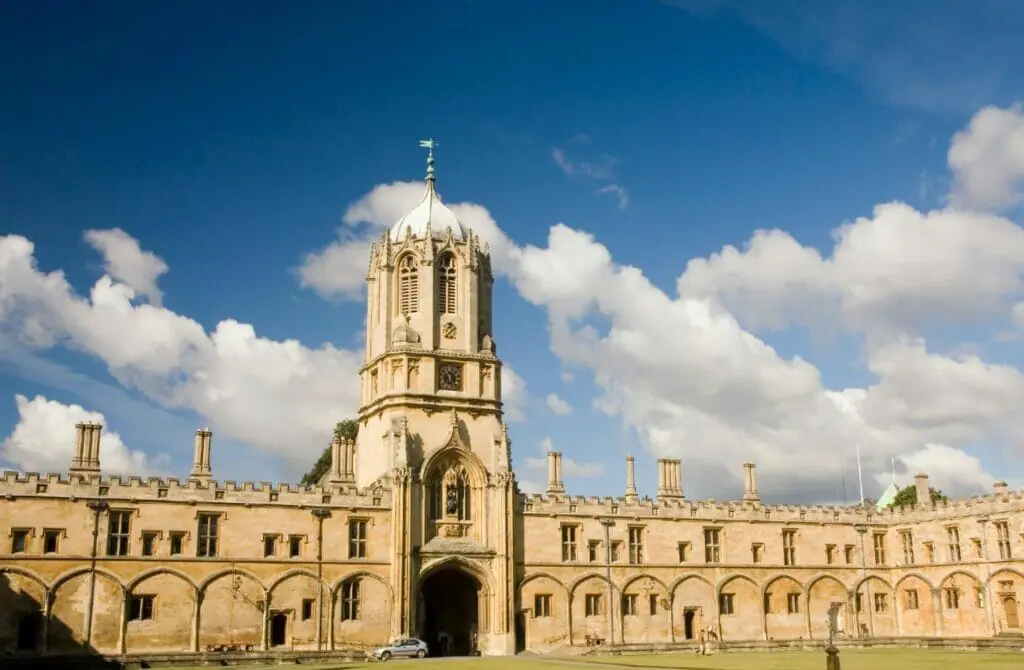 Oxford Botanic Garden is great because it allows plant and nature lovers to get their little slice of the outdoors without leaving their home's comfort. Founded in 1621, today, this garden is home to over 5,000 different plants from all around the globe, being a mark of pride for plant collectors and flora repudiation program efforts.
Many people in Oxford never got to see the world, but collections like this allowed them to appreciate the wide variety, and today it is no different. You can take a quiet stroll during your busy stay in Oxford, get tea from the local cafe and enjoy the rare sun with a book if it decides to show its face.
Outside the university, Oxford is home to the Oxford Castle and Prison, where you can experience a classic thousand-year-old Medieval fortress and the adjacent dark dungeons of the 18th-century prison. Located in the very century of Oxford, you don't need to travel far to experience the brilliant grounds of the once-foreboding structure that has seen conflict over the centuries.
You can admire it from afar or head deep into the complex to look down upon the cityscape from the parapets. The castle hosts a range of tours to tell you all about the history of these two buildings, taking you up the 101 steps of St. Georgees Tower, down into candle-lit crypts, and the occasional ghost-hunting trip for those night owls. You will get this and so much more!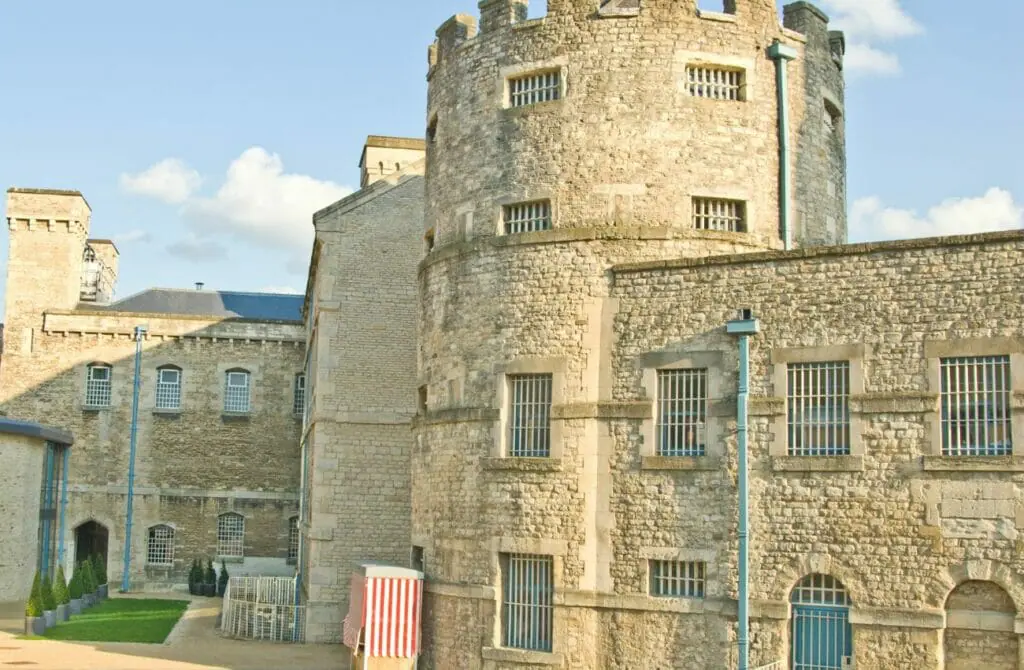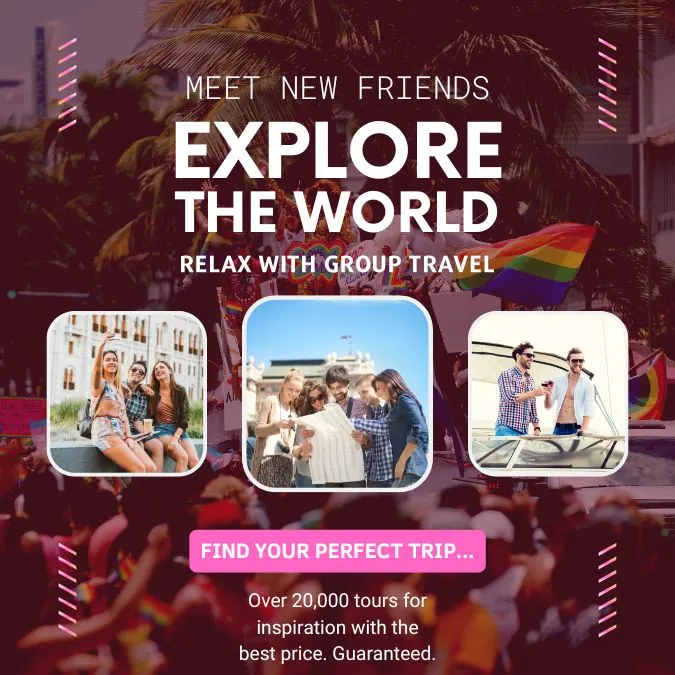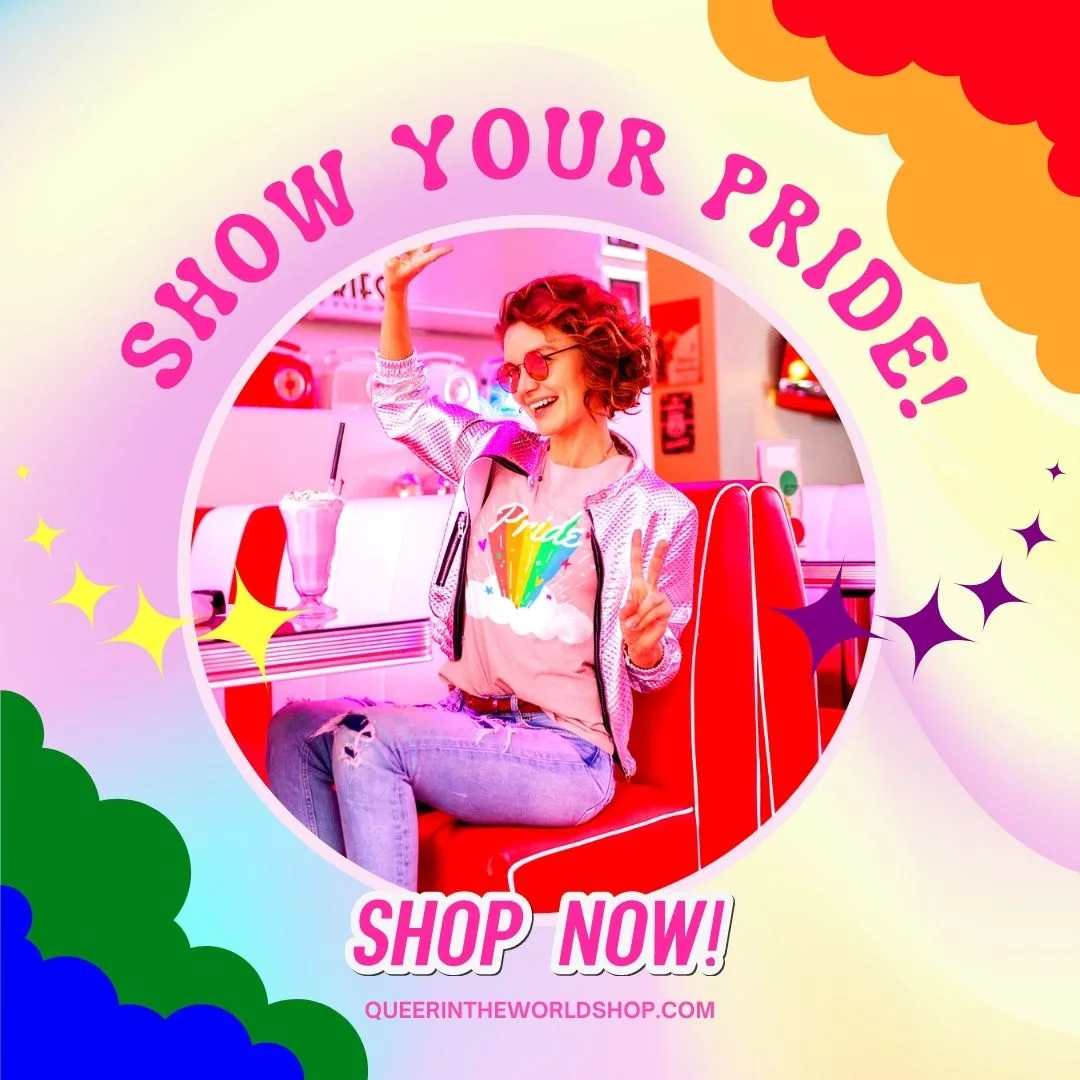 Gay-Friendly & Gay Hotels in Oxford, UK
Being gay-friendly accommodation means that the establishment is welcoming and inclusive to guests who identify as LGBTQ+. This can include, but is not limited to, having policies and practices that demonstrate a commitment to creating a safe and inclusive environment for LGBTQ+ guests, such as non-discrimination policies and providing support and resources for LGBTQ+ travelers.
Some gay-friendly accommodations may also provide amenities specifically catering to the LGBTQ+ community, such as rainbow flags or literature about local LGBTQ+ events or resources. Furthermore, gay-friendly accommodations may be located in an area known for being LGBTQ+ friendly.
While Oxford does not have any specifically gay hotels or resorts, these are the most fabulous and pro-actively gay-friendly hotels in Oxford. There are also hundreds more hotel and hostel options in Oxford if none of these suit your desired budget, facilities or area – but these are the best hotels according to other gay travelers and us.
Whatever your needs are, Oxford has you covered.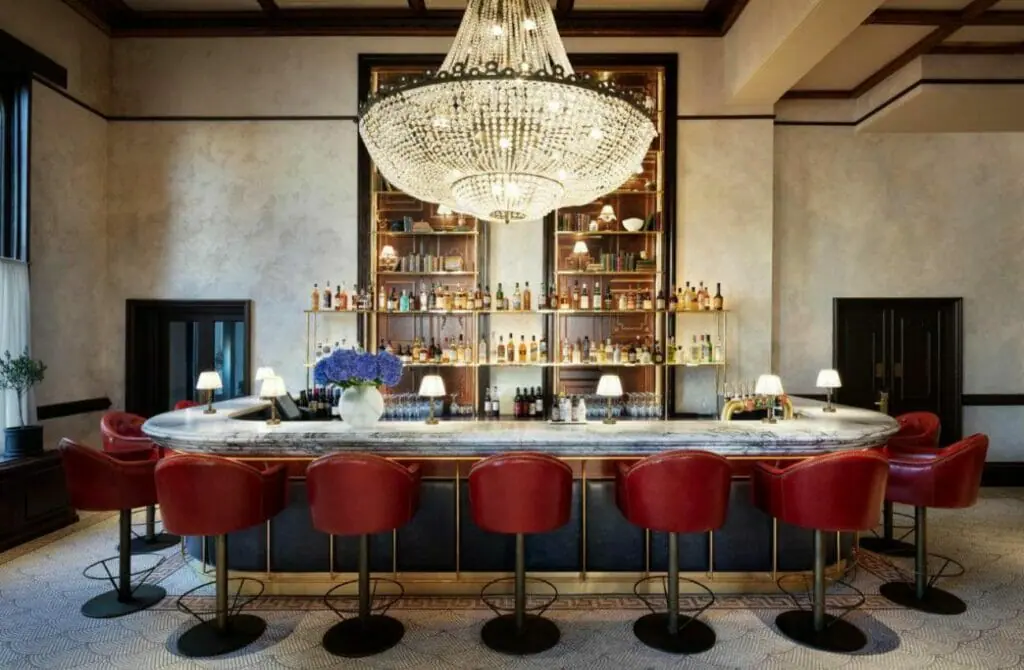 To begin our tour of great hotels in Oxford, a gleaming five-star gem that stands out in the city's heart is The Randolph Hotel by Graduate Hotels. Here you will find a hotel that boasts a range of services to keep their guests happy.
Beginning with a full-service spa to relax after a long day wandering the paths of authors and wizards, where you can get a massage or a long dip in the spa.
Next, you can head for a feed at the on-site restaurant, The Alice, serving classic British food and breakfast for a fee. Not only that, but they have two bars for those evening drinkers that don't want to leave their hotel, and business services for the working holiday.
Finally, when returning to your room for the evening, you will be treated to around-the-clock service, premium bedding, free Wi-Fi, an ensuite, and even a TV with channels. You couldn't need more than that!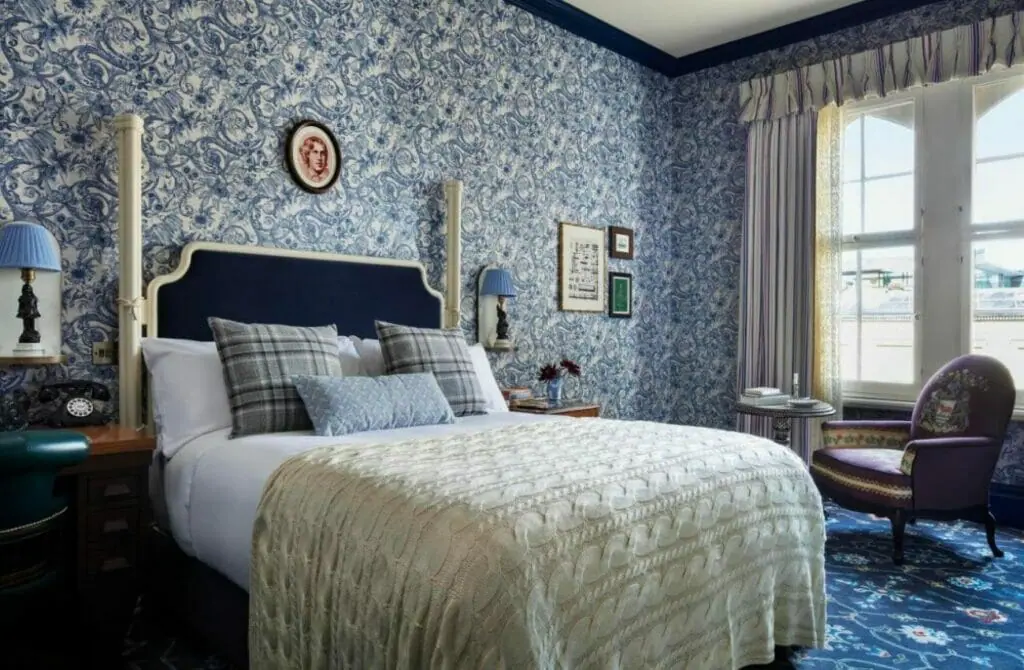 The following hotel on our agenda is the four-star specular Vanbrugh House Hotel, also found in the handy center of Oxford. Here you will be treated to a height of comfort in rooms with free Wi-Fi and individual furnishings like TVs, plush beds, and working spaces, with ensuites and designer toiletries.
A highlight of this is that their premier suite is to die for, as you get a bath and shower in an elegantly restored Victorian building. Plus, when you order breakfast in your room, it comes in a romantic basket with OJ, bread, cheese and a variety of staled meats–with many more options.
You will also be glad for the smoke-free terrace, which gives you great views of the cityscape, and the city is right at your doorstep. In addition, you are within walking distance of Oxford Castle, Oxford Theatre and the University Church of St Mary.
And these outdoor areas reserved for guests are a brilliant way to end a busy day, enjoying the privacy and quiet nature of this central city getaway. This and the many choices of rooms make it perfect for a peaceful stay for a couple or single travelers.
Holiday Inn Oxford, an IHG Hotel ☆☆☆☆
Looking into other four-star accommodations in Oxford, you can find the conveniently located Holiday Inn Oxford near the train station and other notable landmarks like Tolkien's Grave and St. Anthony's College.
Here guests are treated to outdoor facilities, including a garden and terrace, and when heading inside, you can further enjoy their Junction Restaurant, serving British food and breakfast for a fee, as well as a bar and gym.
Then turning in from the spared spaces, you will have a spacious room with pillow menus, 24-hour service, bathrooms with free extras, and even a cable TV, coffee maker, and desks for the working traveler. Overall, the Holiday Inn is a modern spinous hotel perfect for families and individual travelers.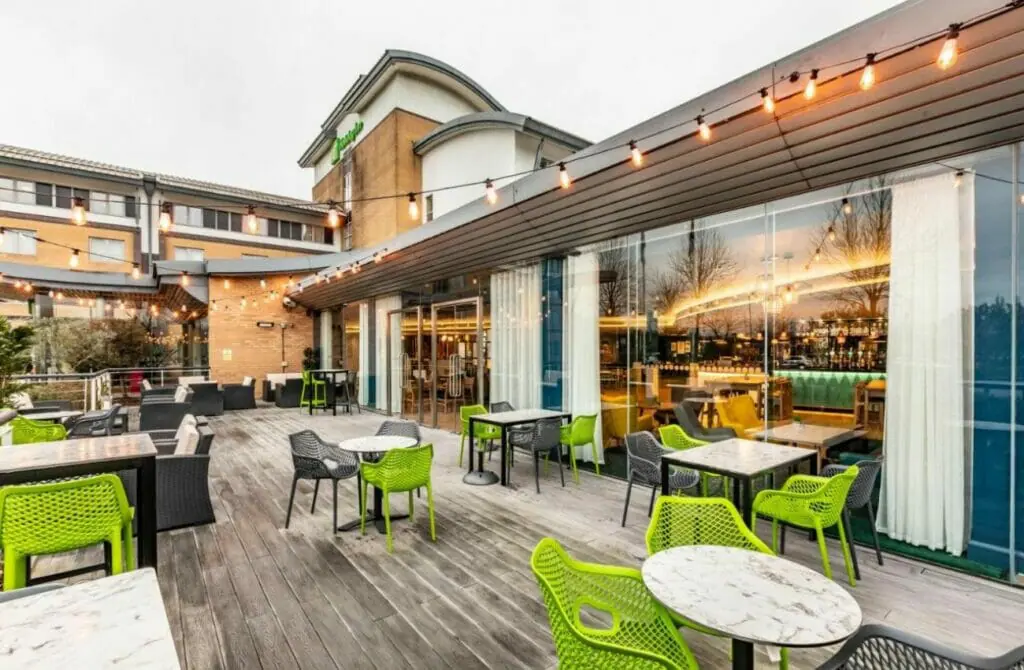 On the city's outskirts is a beautiful and spacious three-and-a-half-star holiday home for those with a group or who want an entire house. You have three bedrooms, one bathroom, lounge and kitchen with all the facilities you will need to feel like you took your whole home on holiday to Oxford.
This is a perfect option for queer families who want to stay a little away from the hustle and bustle of the city, but being close enough, the city is still at your fingertips. The highlight of this place is the parking, the proximity to the train station, and the outdoor lounging area.
Located extremely close to the convention center, Hampton is three-star hotel guests enjoy for various reasons. Whether they love taking advantage of the location, the gym, complimentary breakfast and even a bar, or they are gushing about the private rooms hosting all they could ever ask for in a hotel, Hampton is a top choice.
Even if lunch and dinner require you to seek food elsewhere, they have a range of nearby restaurants and shops to ensure you don't go hungry.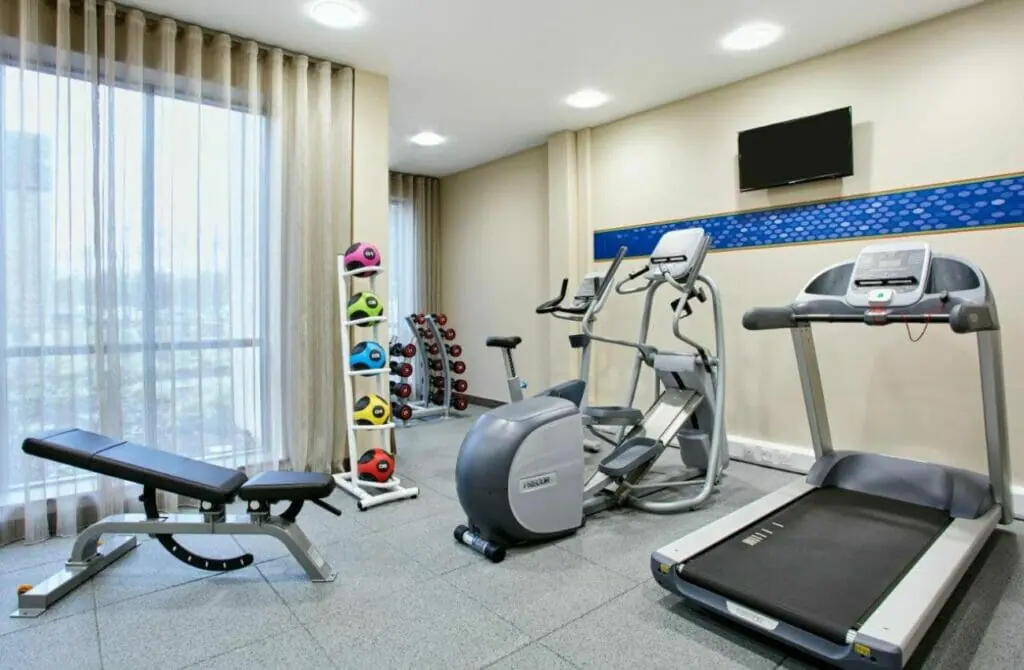 Gay Nightlife In Oxford, UK
Exploring the gay and gay-friendly nightlife in a new city can be one of the most exciting and rewarding experiences while traveling – and Gay Oxford is no exception. Not only will you have the opportunity to meet new people and make friends, but you'll also get a taste of the local culture and learn more about the city's LGBTQ+ community.
Going out and experiencing the queer and queer-friendly nightlife in a new city can also be a great way to break out of your comfort zone and try new things. Whether dancing the night away at a gay club or mingling with locals at a gay-friendly bar, you'll have the chance to make memories and create lasting connections.
So, don't be afraid to step out of your comfort zone and explore the gay and gay-friendly nightlife in Oxford. You'll be glad you did!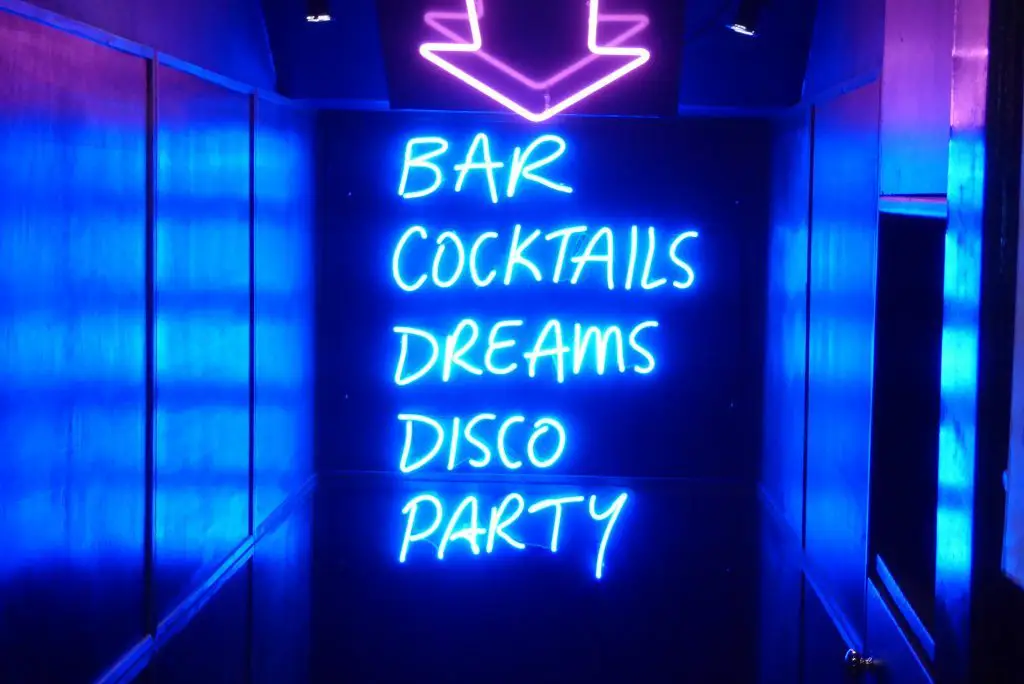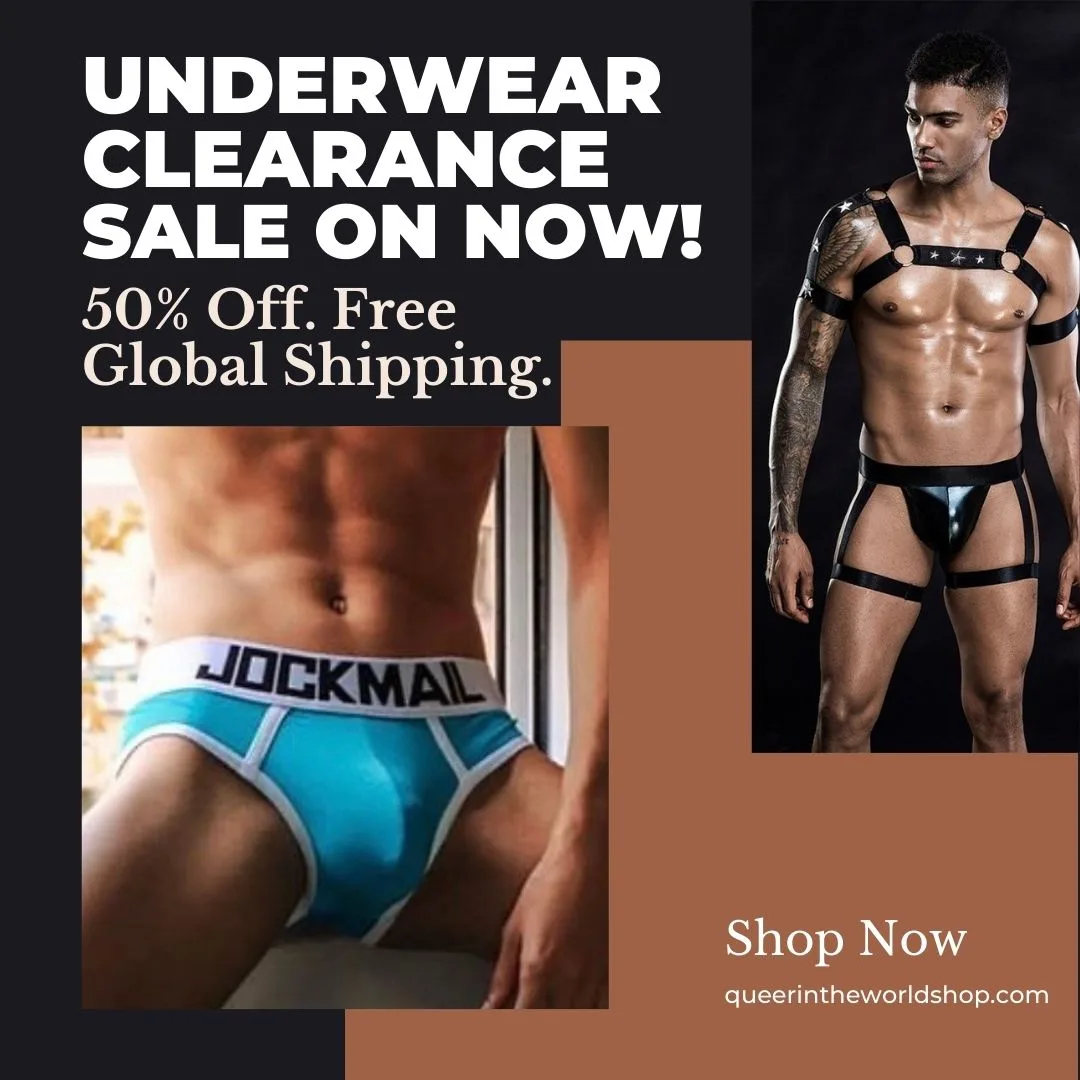 Gay Bars In Oxford, UK
At the Jolly Farmers, you will find a traditional English pub with a gay twist in the center of Oxford, known for its range of drinks, great atmosphere and decor that can only be described as nerdy. Here you will be treated to a bar decorated with eclectic items from Darth Vader's helmet, a typewriter and bobbleheads, to name a few.
So you know you are in a place that seeks to represent the queer crowd! You can relax into the rainbows and cozy seating and meet a great selection of the queer community, with sometimes famous faces and the regular live event to draw you from the usual drink and chat. With many more things on offer at the Jolly Farmers, you can't get much better on a night out than this.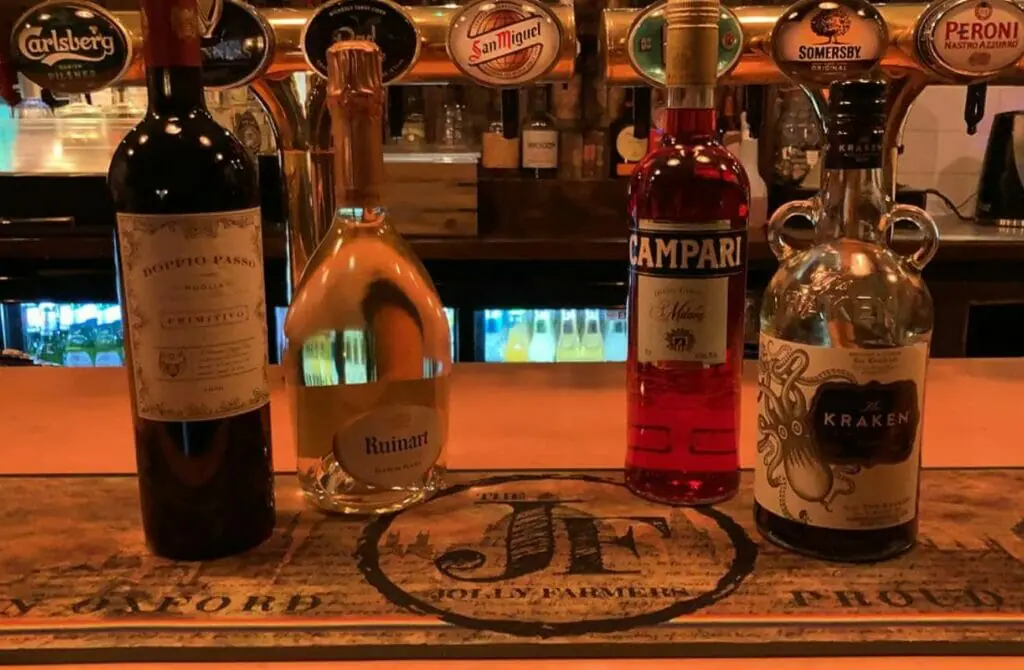 Gay Parties & Gay Clubs In Oxford, UK
Oxford is home to a gay outdoor group open to all to join, regardless of how long they intend to stay in the city. So you can connect with fellow queer people and walk around the wilderness of Oxford, making meaningful connections as you admire the English countryside.
They also host chiller suppers, BBQ and relaxing events as they enjoy a good pub meal after stretching their legs! Even if the membership is predominantly males over forty, they welcome younger men, and women can join too.
The Plush offers a nightclub with a space for luxurious bar drinking and lively dancing. Before you go inside, you must be dressed classy, ensuring that when you go inside the club, you will be treated to nothing but fellow royal patronage.
Not only that, Plush is a gay nightclub and a strict contrast to other queer venues in town that are a bit more eclectic. Inside, you will find a massive dancehall with mood lighting in this revamped cellar, a bar with brilliant drinks, and a sitting space slashed in animal-patterned chairs.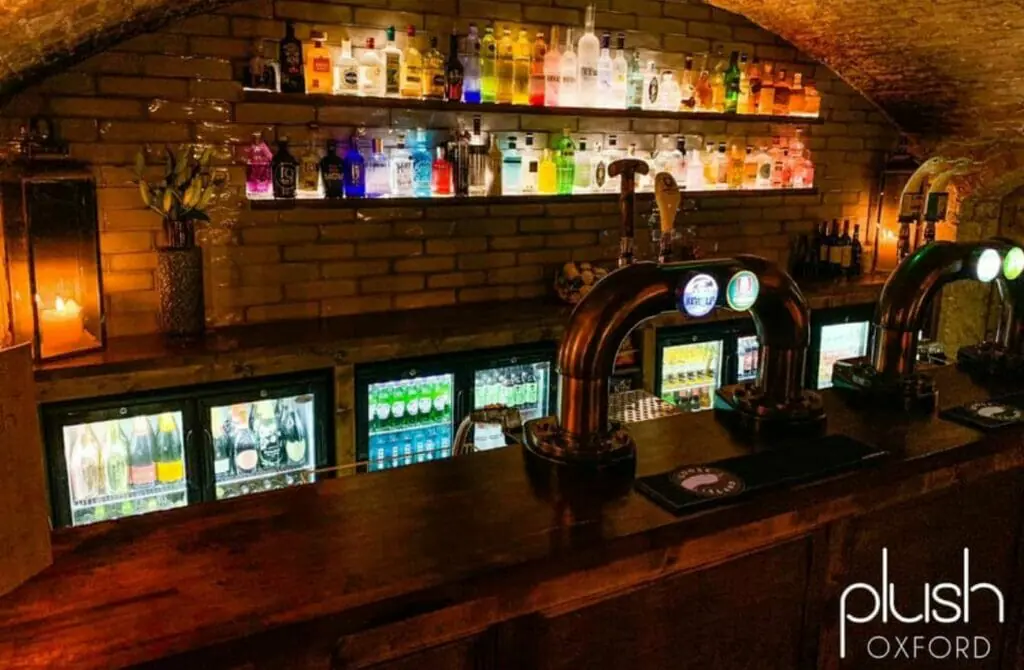 Queer Oxford is a helpful queer blog that records the history and experience of living in Oxford as a member of the gay community. Here you can learn about what services are on offer and fun queer-themed tours you can create to follow the iconic sights related to figures like Oscar Wilde.
The other top nightclub in town for the queer nightlife scene is Glamorous Bar offering a unique blend of a modern cocktail bar and lounge. You will be treated to a glamorous and exciting experience with drinks and dance at the forefront of your mind. They also play host to drag queens and DJs, making it the perfect place for a gay party with drinks.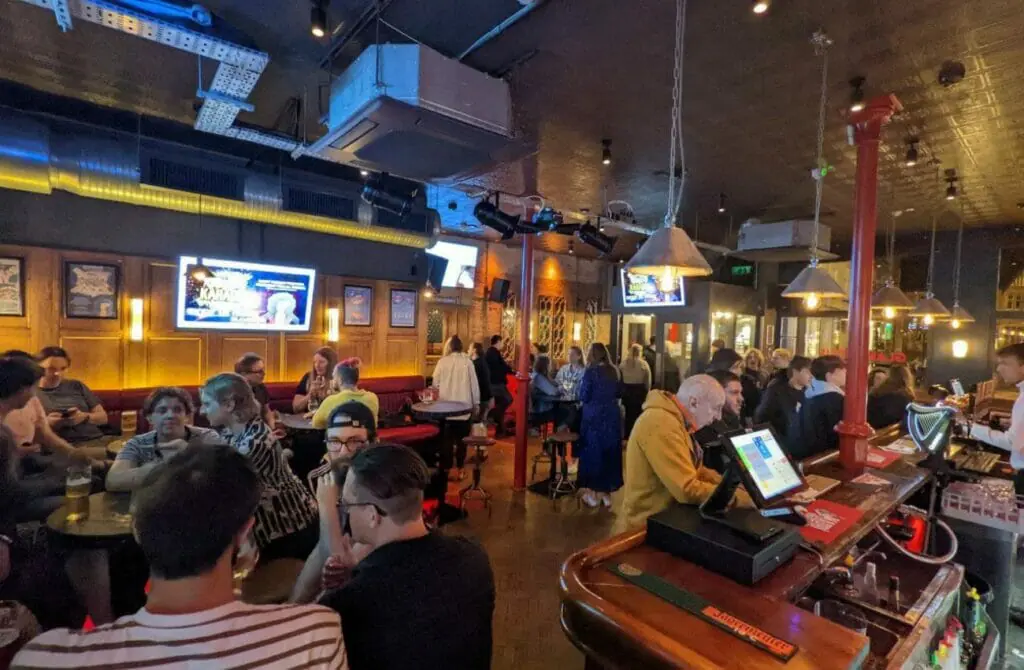 Gay-Friendly Nightlife Attractions In Oxford, UK
The Castle Tavern is a traditional pub dating back to 1892 and was built in a Tudor building in the town center. Here you will be treated to a classic drinking experience with a great selection of local ales and other drinks, large round tables set before an open fire pit, and hearty food for those early evening adventures.
Many pick this castle for its warm hospitality and quite an atmosphere for a date or a heart-to-heart meal with a close friend, but it is common for single parties to stop by and taste its fame. This rustic experience is undoubtedly one you can't miss.
Angels Cocktail Bar is a small cocktail bar run outside the historic district of Jericho, Oxford, offering incredible cocktails and a twist on classics. If you want something less experimental, they have a range of beers, cider, wine and spirits to cater to all types of drinkers, with a comfortable atmosphere and excellent service for all to enjoy.
One of the things that makes this place unique is the option to attend a cocktail masterclass, and then you can lounge and enjoy the fruits of your labor.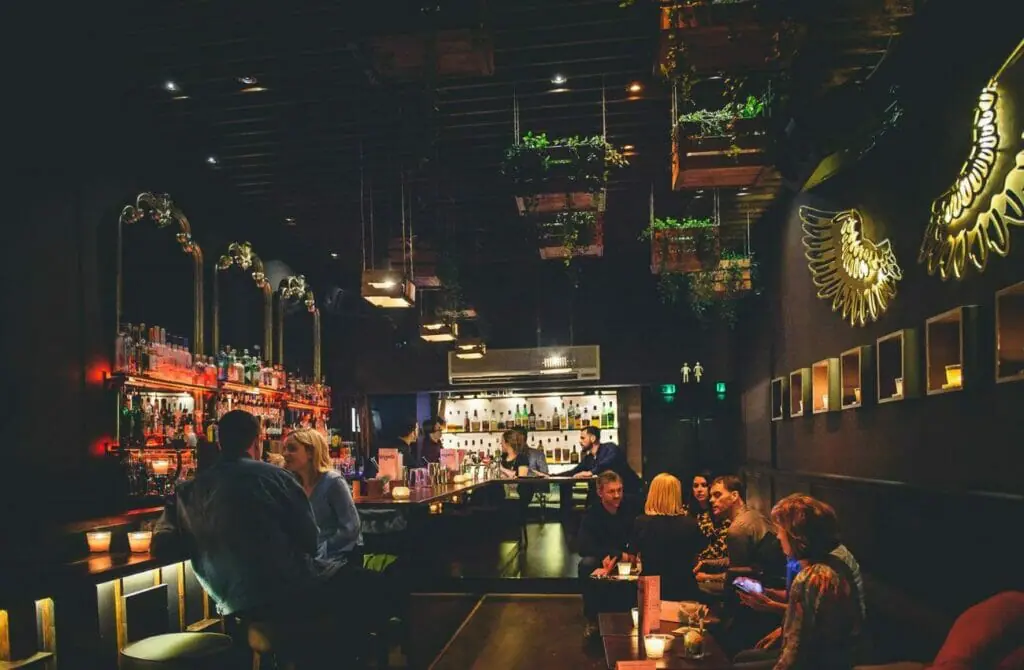 The Kiss Bar is a fantastic little venue where visitors gush about the music and the drinks. Not only will you be treated to a musical night of glass you won't easily forget, but the staff and extra friendly will go out of their way to make your visit a dream.
On their busy nights, you will have to wait in line to get in, but once passed, the doors, soft strobe lights, thumping music, and spacious interior will embrace you. Leaving you warm and giddy for a great party ahead, almost like you've just been kissed by a loved one.
The Angel & Greyhound is a charming pub playing out of a Victorian building in the center of town. Here you can choose from a quality menu of classic pub dishes with bar-poured drinks to die for. You can also try that traditional English roast with Yorkshire puddings or a beef Wellington, getting a good slice of English hostility and cuisine in one serving.
Moreover, although their inside dining is topnotch, they also have outdoor seating areas with a spacious terrace decked in nature to allow you to enjoy the fabulous English weather.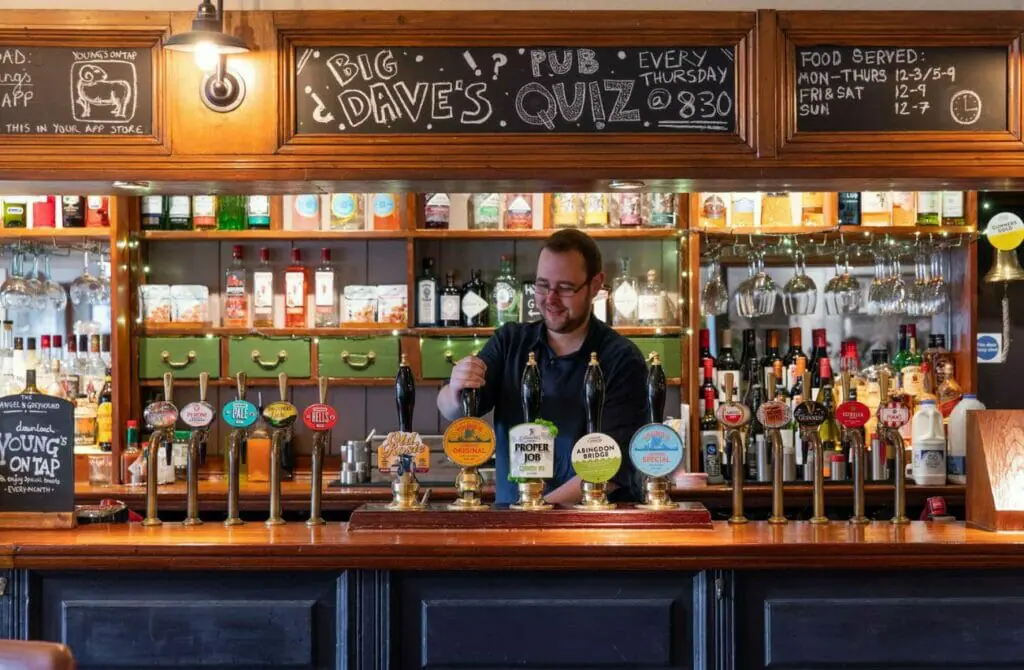 Cruising & Gay Saunas In Oxford, UK
The gay cruising scene in Oxford isn't as lively as in other places, so the best course of action to get some action is to hit the local gay venues or get your dating apps ready. You can organize to meet with positional partners at a local gay bar, and from there, you could go back to your hotel for private fun.
Also, they don't have a gay sauna or gay sex shop, so if you were hoping to use one of them, you'd have to resort to the general services in Oxford in this place. However, this isn't all doom and gloom, as we've shown that Oxford is super gay-friendly.
When traveling to a new city, it can be exciting to head out for more than just a stiff drink. One aspect of the Gay scene that many queer men enjoy is visiting gay saunas and cruising clubs.
Sure, the sauna culture in Oxford is not as hedonistic as in Amsterdam, Barcelona or Berlin, but these venues still offer a chance to meet new people, socialize, and engage in sexual activity – without resorting to gay hookup apps.
However, it's important to remember that these venues can vary greatly in terms of atmosphere, clientele, and rules, so it's a good idea to prepare yourself before visiting. If you are apprehensive, we advise studying our guide to visiting a gay bathhouse for the first time, which should help set your mind at ease and always practice safe sex.
Additionally, it's important to be aware of and respect local laws and customs regarding gay venues and sexual activity. With a little bit of planning and an open mind, visiting gay saunas and cruising clubs can be a fun and exciting part of your gay Oxford travel itinerary.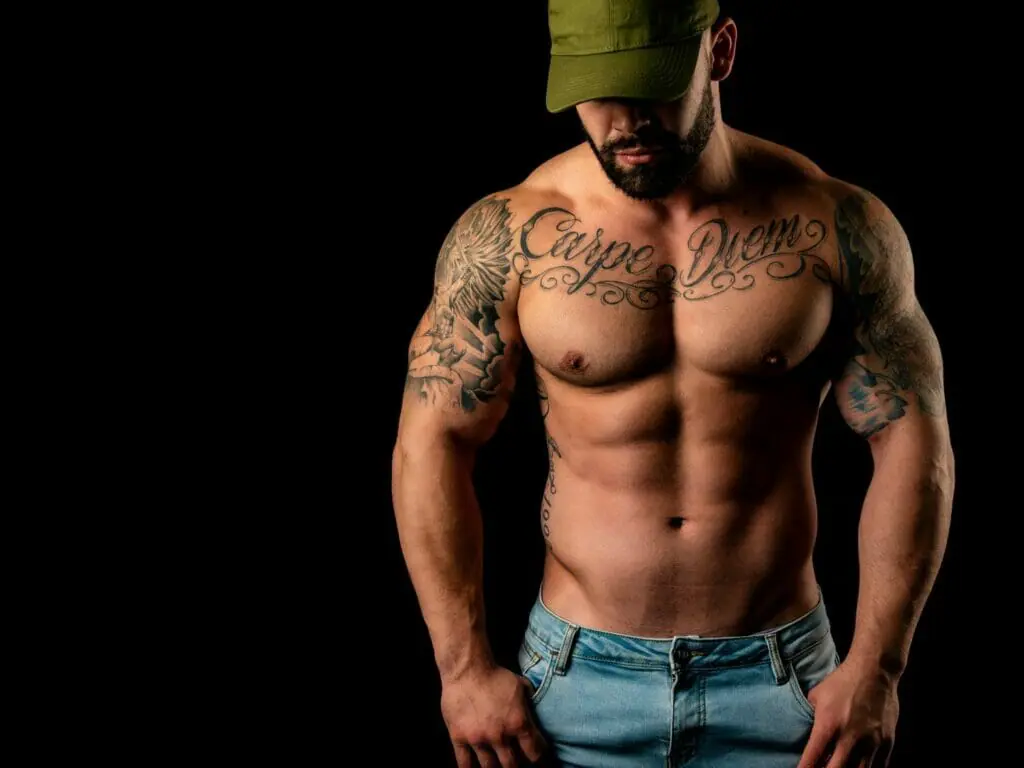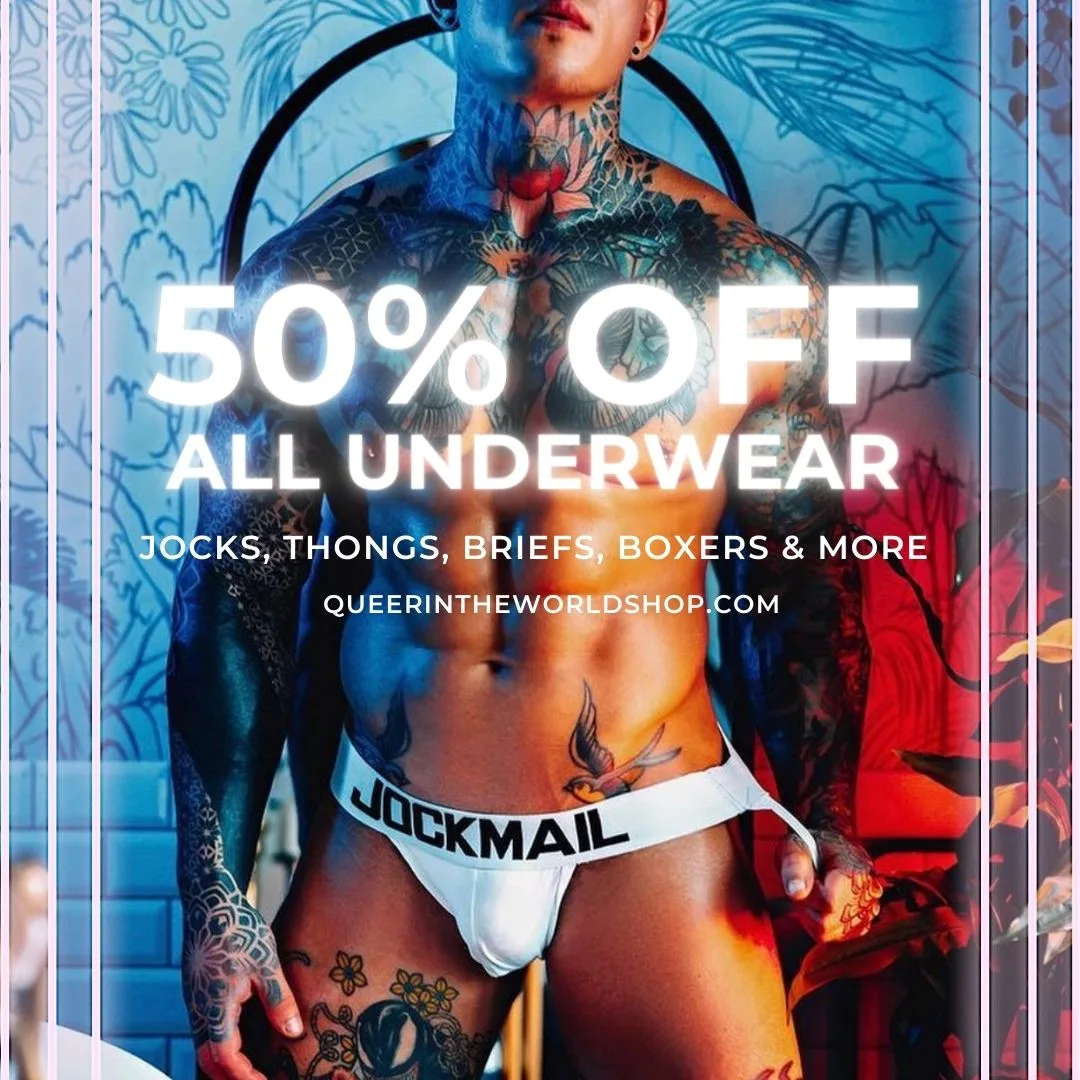 Gay Map Of Oxford
Finding it hard to envisage where everything is in Oxford? Hopefully, this queer-centric map helps where we have marked all the bars, clubs, parties, hotels, saunas, massages, and more will help you stay in the spot best suited to you!