Nestled in the picturesque county of Berkshire, Reading is a hidden gem that offers an exceptional fusion of townlet and countryside attractions. With its rich history, captivating architecture, and vibrant cultural scene, Reading is a must-visit destination for couples pursuing a romantic and unforgettable experience.
From taking a stroll along the serene Thames River to indulging in delicious local cuisine at the town's top-rated restaurants, there are plenty of activities for couples to relish together. And for those looking for a lively nightlife scene, Reading has an array of bars, clubs, and entertainment options.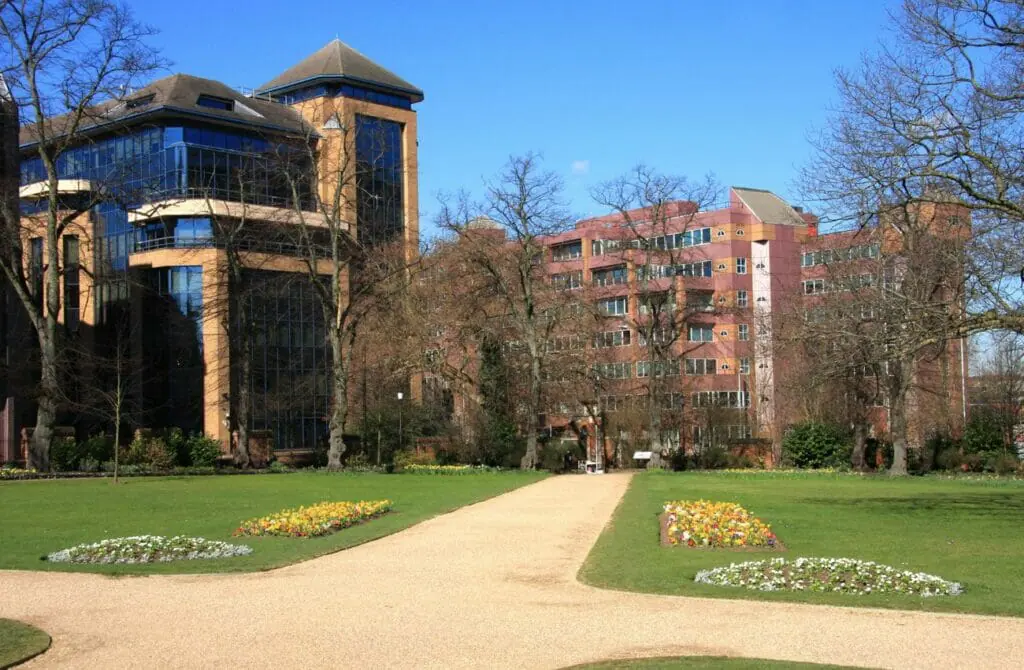 This town is also known for its welcoming and inclusive community, with a thriving gay population and numerous gay-friendly establishments throughout the settlement. In fact, in 2019, Reading was named the second most LGBT-friendly town in the UK by an LGBTQ+ lifestyle magazine.
Whether you are on an intimate holiday, honeymoon, or just looking for a memorable vacation, Reading has something for every couple to enjoy. Don't miss out on the chance to experience the magic of this impressive and charming town!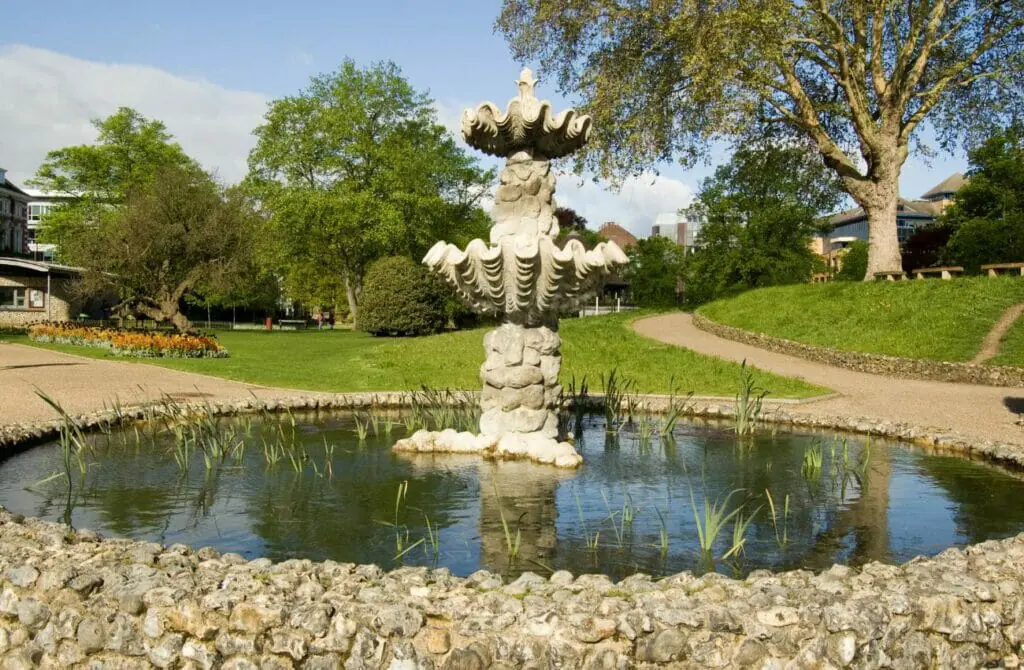 Attractions in Gay Reading, United Kingdom
As a new visitor to Gay Reading, there are plenty of things to see and do, regardless of your sexual orientation. One of the best ways to experience any new city is to visit some of its most iconic landmarks and attractions, including historical monuments, museums, and art galleries.
We also love gazing at architecture up close, exploring parks and gardens, sampling the local cuisine, visiting local markets, and attending cultural events such as festivals, concerts and shows.
Even as the out-and-proud queer we are, we still love to explore the city and its culture in the same way as everyone else. Doing so allows us to learn more about the city and its people and better understand the local culture. As such, these are our favorite must-see attractions in Reading.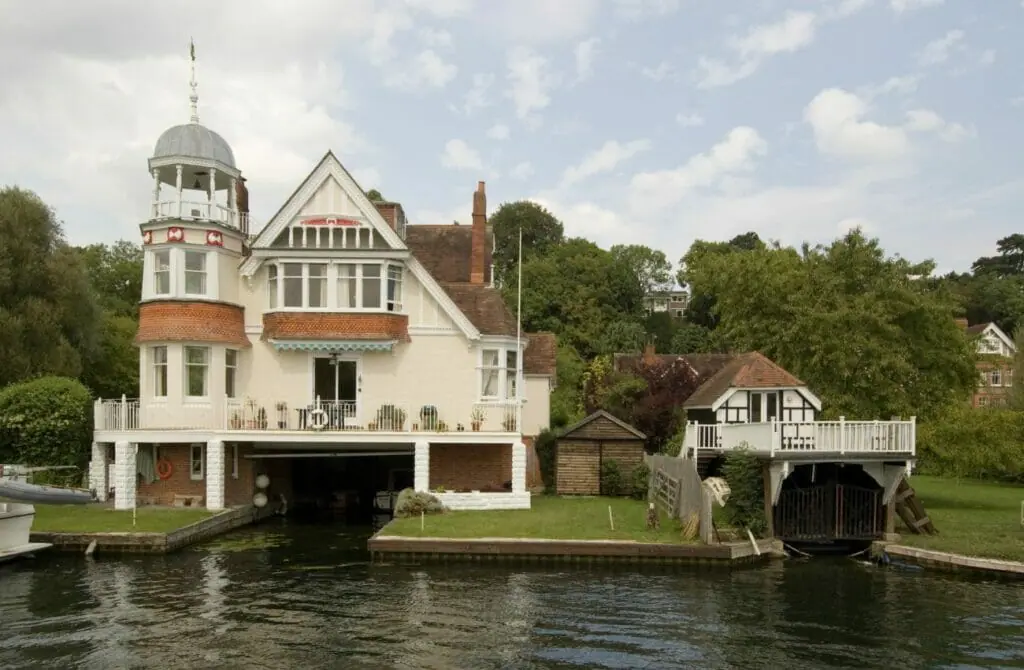 Steeped in history and grandeur, a stunning 18th-century mansion surrounded by breathtaking parkland is known as Basildon Park. With its elegant architecture, beautifully landscaped gardens, and idyllic setting, it is a feast for the senses.
Originally built in 1776, the park has undergone extensive restoration in recent years, restoring it to its former glory. The result is a truly stunning estate that showcases the very best of Georgian architecture and design.
As couples explore the estate, they can wander through the 18th-century picturesque gardens, admire the elegant interiors of the Palladian-style mansion, and try the delicacies in the tea room. For those looking to indulge in romance, why not pack a picnic and enjoy a romantic lunch overlooking the lake or take a stroll through the woodland trails hand in hand?
This hexagon-shaped building has bagged the title of "the best cultural hub in town". The Hexagon is a versatile entertainment facility situated in Reading's center, featuring an assortment of performances from well-known comedians to fantastic musicals, children's shows, classical concerts, operas, pantomimes, theatre, dance, and more.
Designed in the Brutalist modernist architectural style by Robert Matthew Johnson Marshall and established in 1977, the venue's seating capacity ranges from 1,200 to 1,686, depending on the event.
Pro tip: Check the list of events and shows at the theatre before you go for your night out. Oh, and if you or your partner are into ballet, Nutcracker by Varna International Ballet is a must-see.
It is not only the flora and fauna at this wildlife park that are the things of beauty; the architecture and the grounds of the park itself are also the centers of attention.
Feed the animals, soak in the sun in the garden, spice up your Instagram feed with cute otters or even volunteer for the day with your partner.
Say hello to over 160 species of birds and animals, from the black and white lemur to the gorgeous peacocks, to those colorful macaws to Scottish wildcats. The Beale Wildlife Park will keep your interest all day while giving you a healthy dose of cuteness.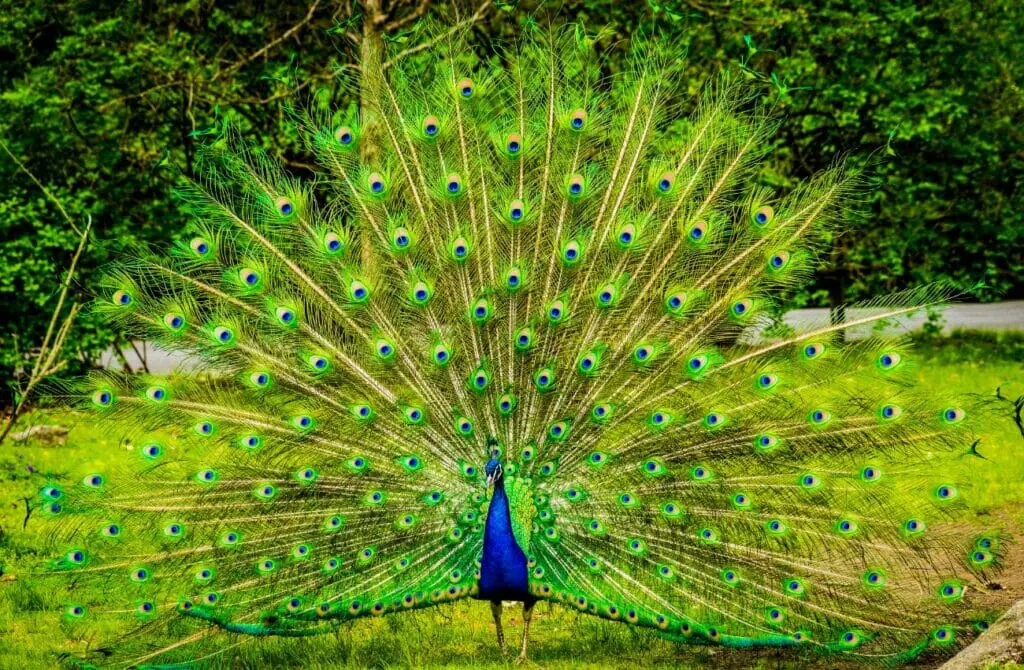 The Reading Museum is a cultural landmark that features a variety of captivating exhibits and interactive displays that showcase the town's rich history and heritage. Visitors can peruse the museum's collection of art, archaeology, and natural history, which includes ancient relics from Greece and Egypt, a replica of the renowned Reading sword, and the Bayeux Tapestry.
Additionally, the museum features a special exhibition that delves into the history of Reading's famous biscuit industry. With its varied and informative displays, the Reading Museum offers a one-of-a-kind glimpse into the town's past and present, making it a must-visit destination for history, art, and culture enthusiasts.
Looking for a shopping experience that's unlike any other? Then head to the Oracle. The Oracle Shopping Mall is a major town center development that has gained significant attention in recent years. It boasts a collection of more than 80 shops, ranging from popular chains and fashion icons to unique boutique outlets and pharmacies, making it one of the top shopping destinations in the South East.
Besides its excellent shopping options, The Oracle provides ample opportunities to unwind and indulge in fine dining experiences. With the scenic River Kennet flowing right through its core, visitors can enjoy breathtaking views and choose from a variety of over 20 restaurants and bars. There is even a Vue Cinema within the mall for a perfect movie date.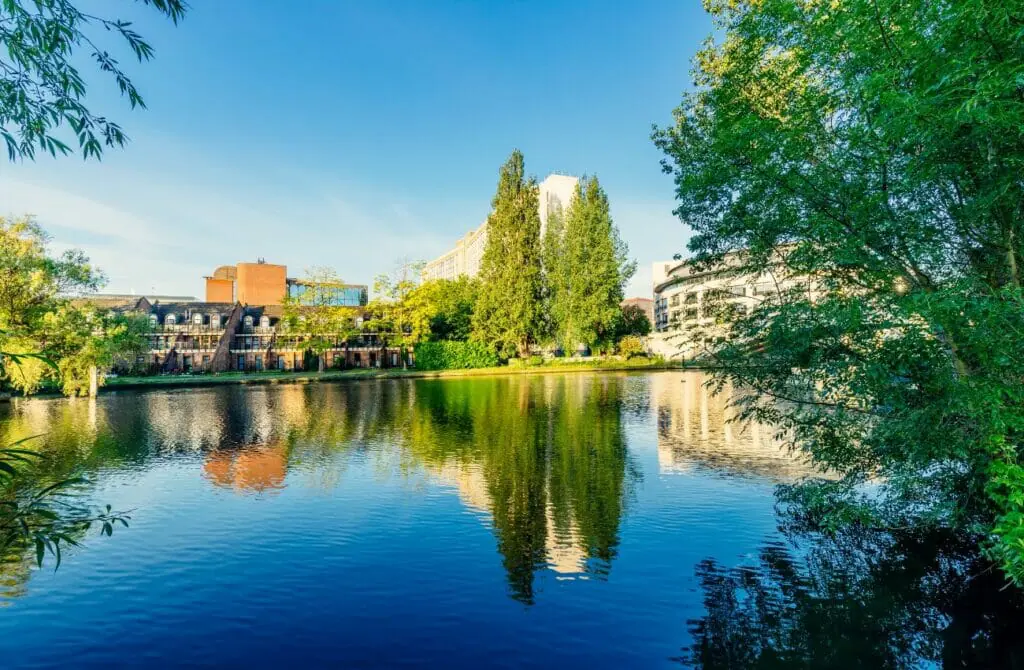 Relax and soak up the sun on the deck chairs surrounding the outdoor swimming pool while enjoying a cold drink or pamper yourself with a soothing massage, facial or body wrap, and let your worries melt away at the Thames.
This luxurious facility offers a unique and tranquil experience, with its heated pool and spa facilities set amidst stunning architecture and lush greenery. The Thames Lido also features a restaurant that serves delicious food and drinks, making it the perfect spot for a relaxing day out or a romantic evening.
A new food market built from shipping containers and equipped with a rooftop bar opened its doors for free to the public for the first time in March'22.
Blue Collar is available twice a week at lunchtime in Reading's Market Place and offers over 8 food vendors serving a variety of dishes such as jerk chicken, pasture-fed burgers, creative vegan options, fried chicken, Indian street food, Thai curries, halloumi wraps, loaded fries, and Middle Eastern boxes.
Stroll through this bustling food market and peruse the various vendors to discover new and exciting flavors.
Abbey Ruins
Once an impressive architectural marvel, Abbey was ordered to be constructed by King Henry I. The Abbey Quarter served several purposes throughout its history, such as providing temporary lodging for Queen Elizabeth I, serving as a part of Jane Austen's boarding school, and even functioning as a prison where Oscar Wilde was detained.
However, Reading Abbey's fate took a drastic turn with the Dissolution of the Monastactses that brought the destruction of the Abbey, with the buildings being ransacked and stripped of their valuable materials leaving behind nothing but ruins.
Although now open for visitors, their updated events timetable features several exciting activities, such as sketching workshops, outdoor theatrical performances, and guided tours where the participants dress up in Medieval costumes.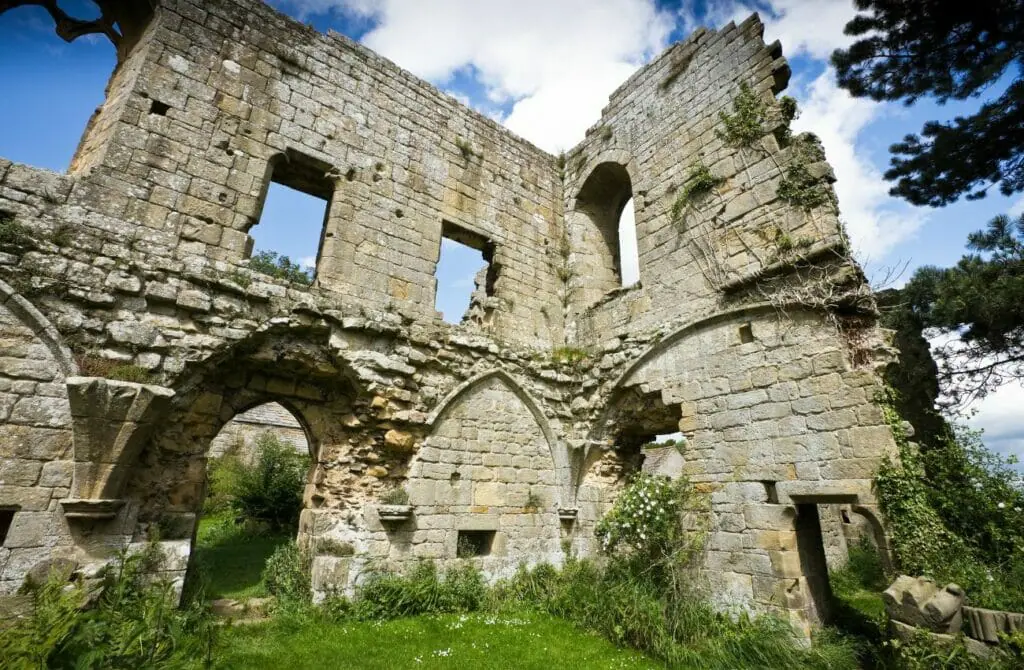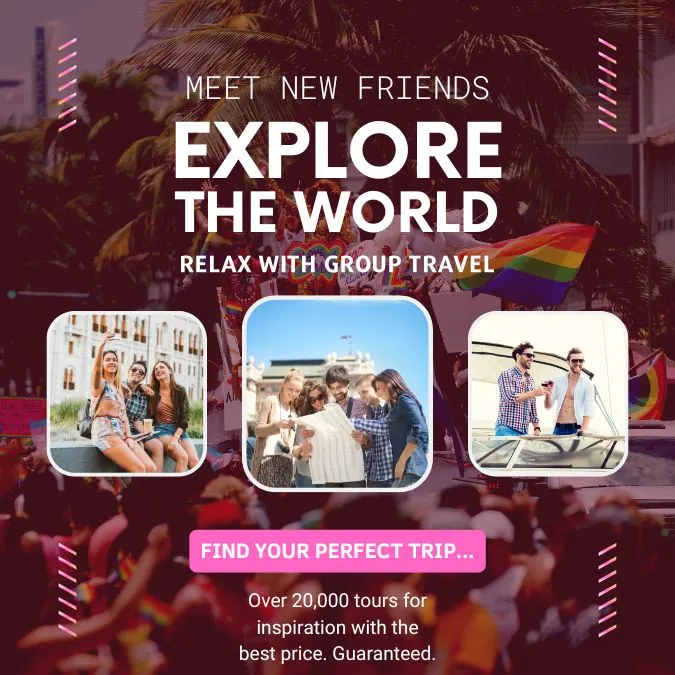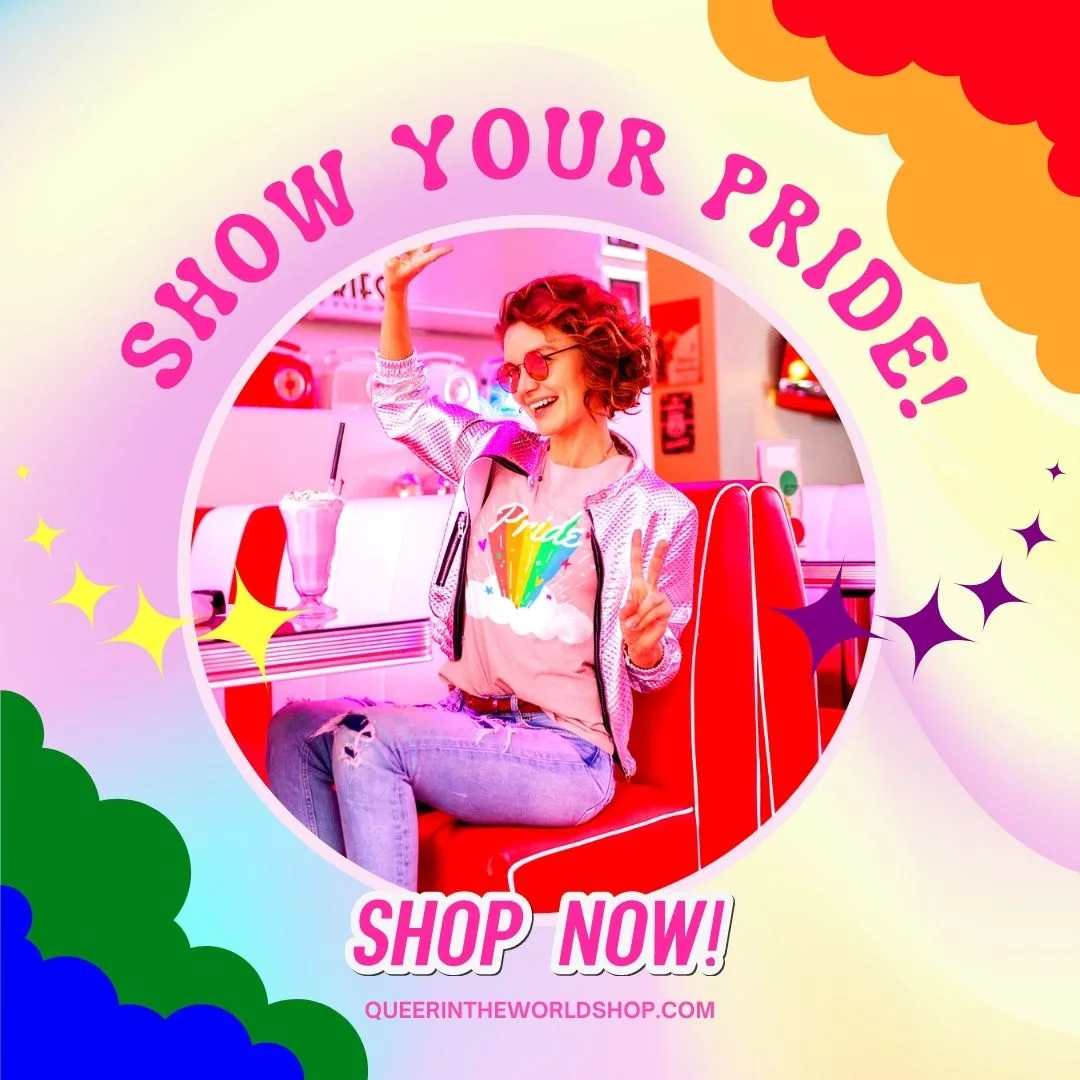 Gay-Friendly and Gay Hotels in Reading, United Kingdom
Being gay-friendly accommodation means that the establishment is welcoming and inclusive to guests who identify as LGBTQ+. This can include, but is not limited to, having policies and practices that demonstrate a commitment to creating a safe and inclusive environment for LGBTQ+ guests, such as non-discrimination policies and providing support and resources for LGBTQ+ travelers.
Some gay-friendly accommodations may also provide amenities specifically catering to the LGBTQ+ community, such as rainbow flags or literature about local LGBTQ+ events or resources. Furthermore, gay-friendly accommodations may be located in an area known for being LGBTQ+ friendly.
While Reading does not have any specifically gay hotels or resorts, these are the most fabulous and pro-actively gay-friendly hotels in Reading. There are also hundreds more hotel and hostel options in Reading if none of these suit your desired budget, facilities or area – but these are the best hotels according to other gay travelers and us.
Whatever your needs are, Reading has you covered.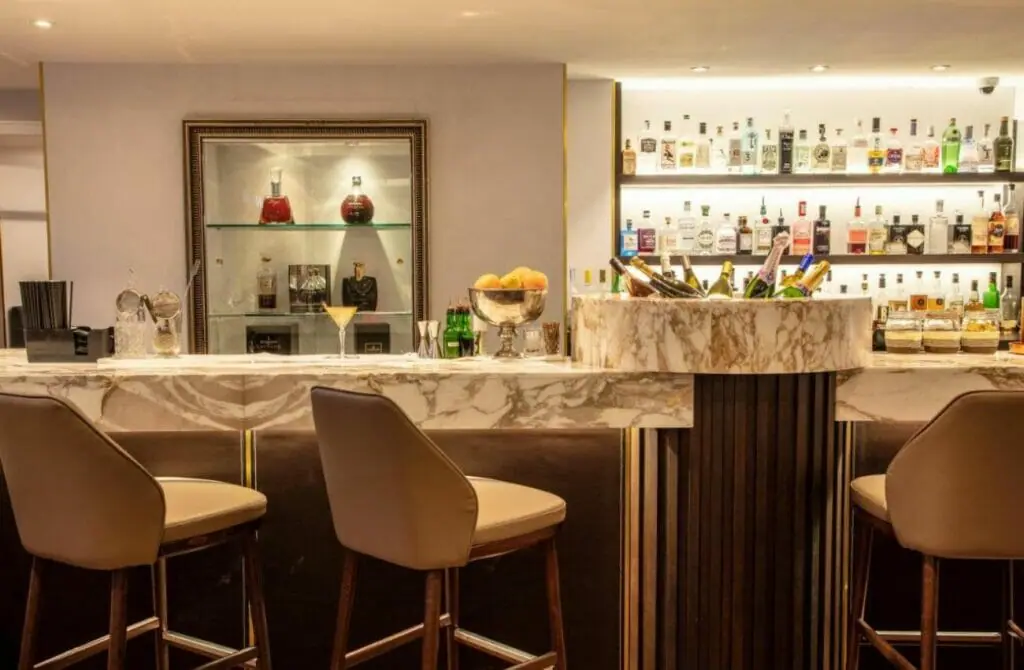 Welcome to The Roseate, a luxurious and romantic 5-star hotel in the heart of Reading. The hotel offers an enchanting experience for couples desiring a trendy and intimate retreat.
From intimate dinners to soothing spa treatments, the Roseate offers the perfect setting for couples to celebrate their love in style. The very moment you step into their elegant lobby, you will be swept away by the stylish decor, exceptional service, and attention to detail.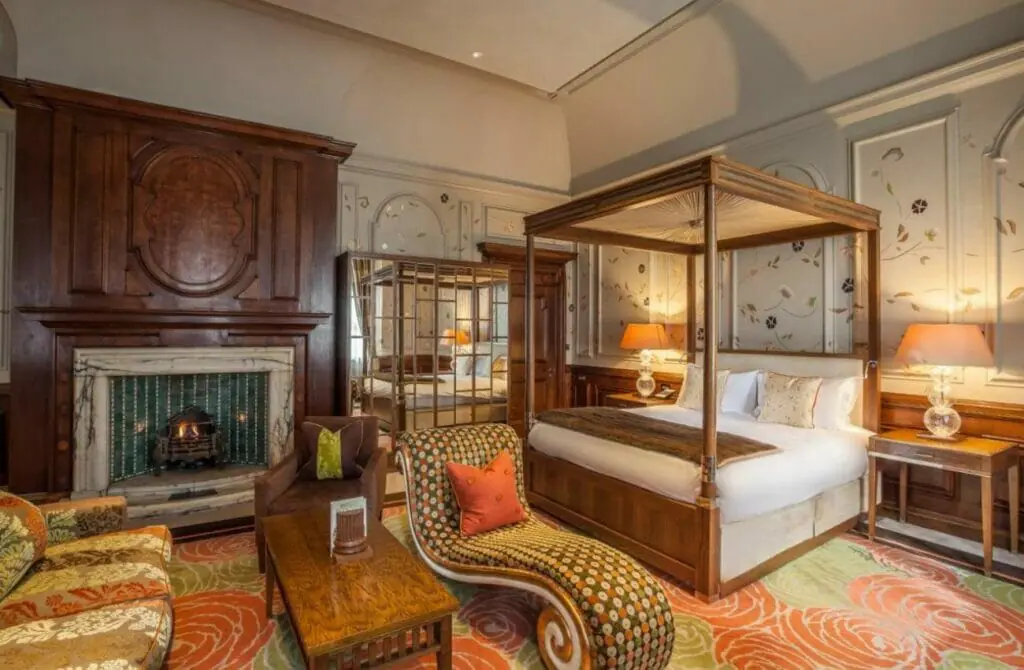 Discover the latest fashion trends at boutique stores of Malmaison, offering a curated selection of clothing, accessories, and jewelry. Situated in the center of Reading, this hotel is a true gem of historic architecture. The building dates back to the 19th century and has been beautifully restored to its former glory, with stunning features such as high ceilings, grand staircases, and intricate moldings.
Have a drink or two at their very own Chez Mal Bar, one of the town's hottest cocktail bars. Choose from their chilled cocktails, world-class wine list, or range of ice-cold beers, then relax and enjoy the atmosphere. Also, we hear their restaurant's mouth-watering Malburgers are to die for.
Indulge in a luxurious spa experience with the sauna and steam room facilities designed to rejuvenate your body and mind at the Novotel. However, the most benefitting feature of the hotel is its strategic location. Conveniently located for exploring the town's many attractions, the visitors are provided with easy access to the train station and a wide range of shops, restaurants, and bars steps away.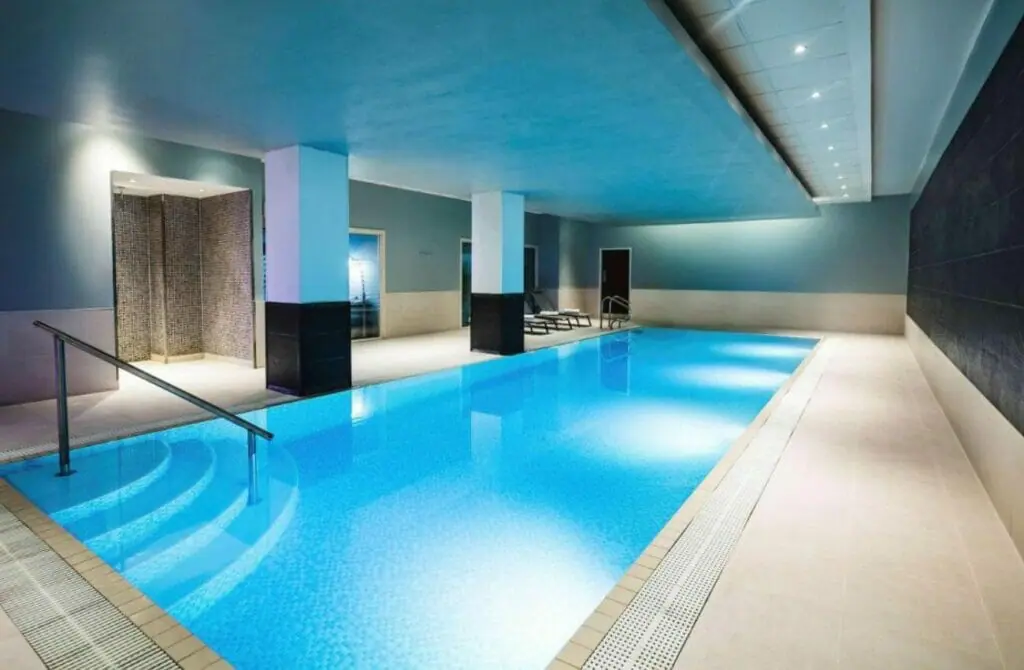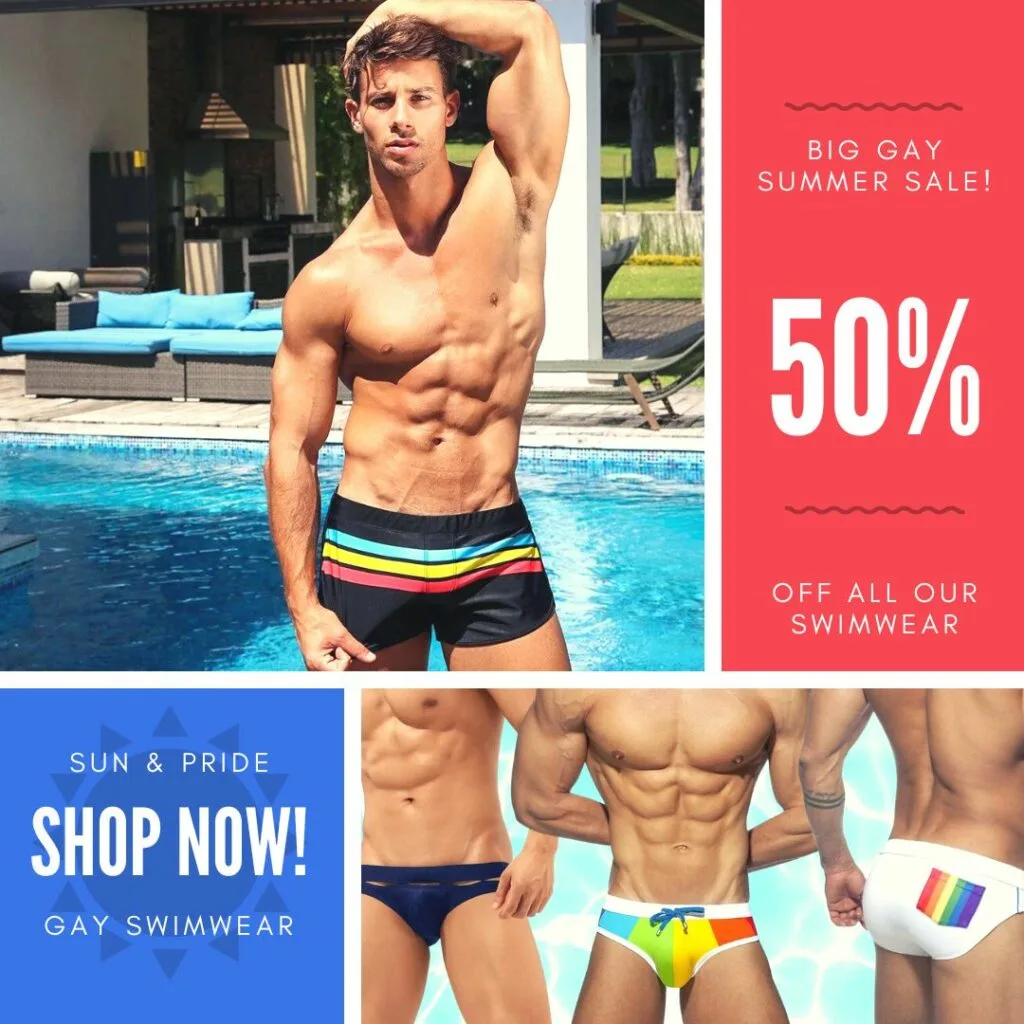 Unwind with a game of billiards or challenge your partner to a game of football at the Pentahotel's recreation room, where many other board games are available for your entertainment.
The Penta brand stretches across Europe and Asia with 20 hotels, each a fusion of style, substance, and comfort. Maintaining their promise at every branch of ensuring that your contentment always comes first.
Holiday Inn Reading – an IHG Hotel ☆☆☆
The Holiday Inn Reading delivers more than simply a pleasant and well-appointed downtown lodging alternative. It also exemplifies the hotel chain's dedication to sustainability and responsible business practices.
The hotel has implemented a range of eco-friendly initiatives to reduce its carbon footprint, including energy-efficient lighting and heating systems, recycling programs, and water-saving measures. In addition, the hotel's staff are trained to promote sustainable tourism practices, such as encouraging guests to reduce waste and conserve resources during their stay.
In the next qualified selection on our list, we have the gay-friendly Ibis. The Ibis Reading Centre is more than just a hotel – it's a home away from home. From the amiable staff to the hospitable and welcoming atmosphere, every detail is designed to make you feel comfy during your stay.
Furthermore, the Ibis chain of hotels has signed the UNESCO Sustainable Travel Pledge and has committed to protecting the environment and culture, making it a guilt-free choice.
Still not enough? Here's more: In the lobby, fresh pizzas can be found 24/7 and well, as they say, happiness is a slice of hot, cheesy, delicious pizza.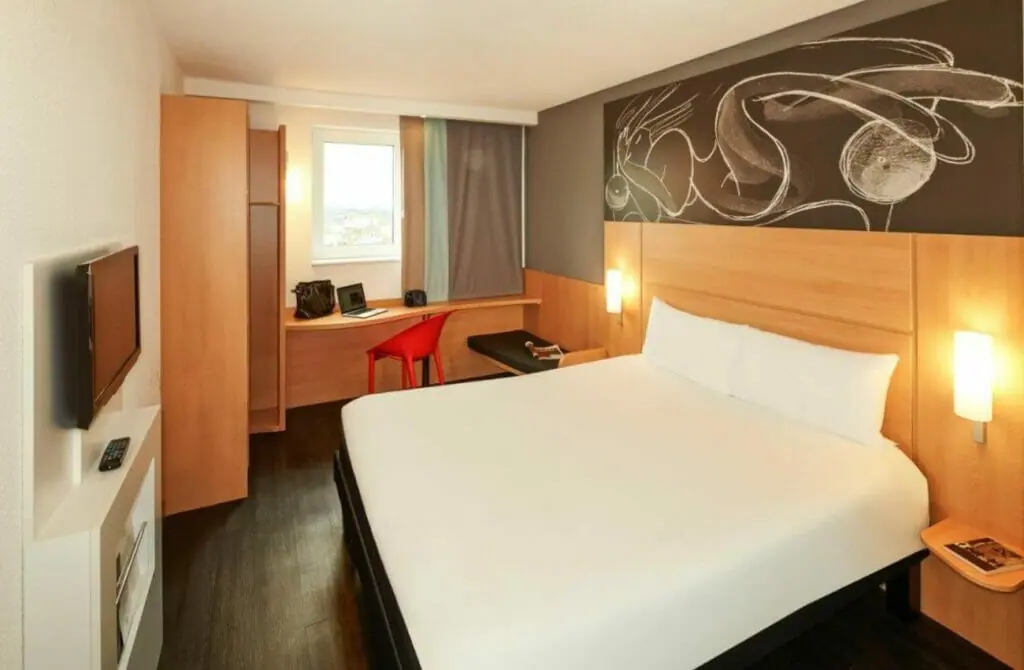 Premier Inn Reading (Caversham Bridge) Hotel ☆☆☆
Looking for a reasonable hotel with all the essential facilities? Look no further, as the Premier Inn has your basic amenities available every hour, all day.
The strategic location, hospital staff, spik and span rooms, and fantastic food – all at pocket-friendly charges have colored us impressed. Perhaps their finest feature is the compliant staff – ready to respond to and rectify any complaints as quickly as the flash, and it's no wonder that many wanderers choose to stay here.
Seeking a good night's rest without paying a premium price? Or perhaps you are looking for a simple and practical accommodation that offers excellent value for the price. In these cases, Caversham Lodge is your stop. This family-run lodge has four quality rooms, is well-maintained, and welcomes all. The fridge and tea/coffee in the room will come in handy if you stay for a few nights.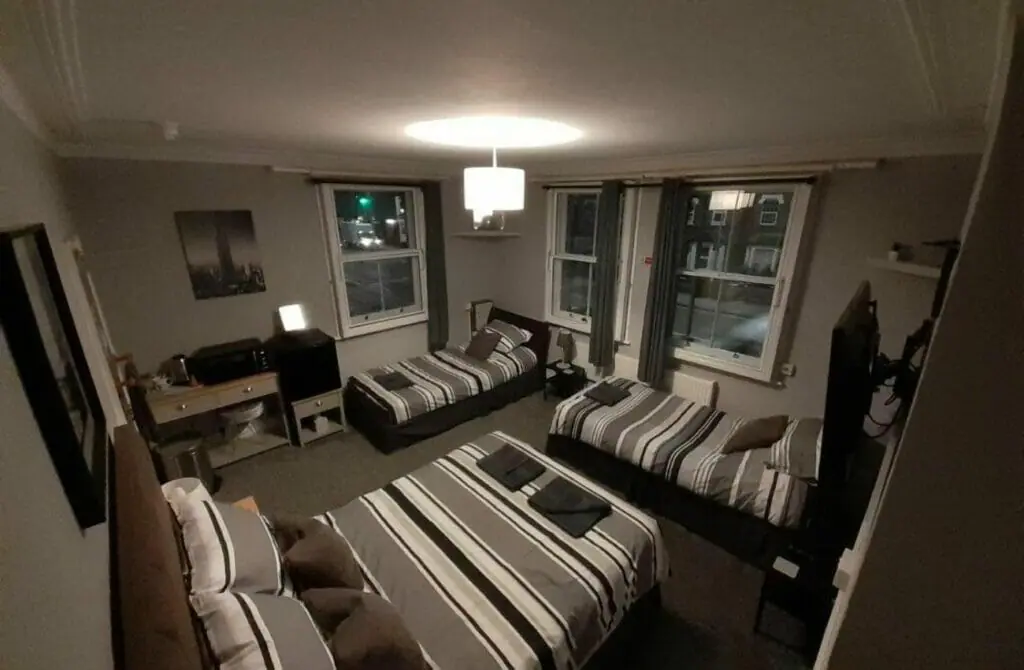 Gay Map Of Reading
Finding it hard to envisage where everything is in Reading? Hopefully, this queer-centric map helps where we have marked all the bars, clubs, parties, hotels, saunas, massages, and more will help you stay in the spot best suited to you!
Gay Nightlife in Reading, United Kingdom
Exploring the gay and gay-friendly nightlife in a new city can be one of the most exciting and rewarding experiences while traveling – and Gay Reading is no exception. Not only will you have the opportunity to meet new people and make friends, but you'll also get a taste of the local culture and learn more about the city's LGBTQ+ community.
Going out and experiencing the queer and queer-friendly nightlife in a new city can also be a great way to break out of your comfort zone and try new things. Whether dancing the night away at a gay club or mingling with locals at a gay-friendly bar, you'll have the chance to make memories and create lasting connections.
So, don't be afraid to step out of your comfort zone and explore the gay and gay-friendly nightlife in Reading. You'll be glad you did!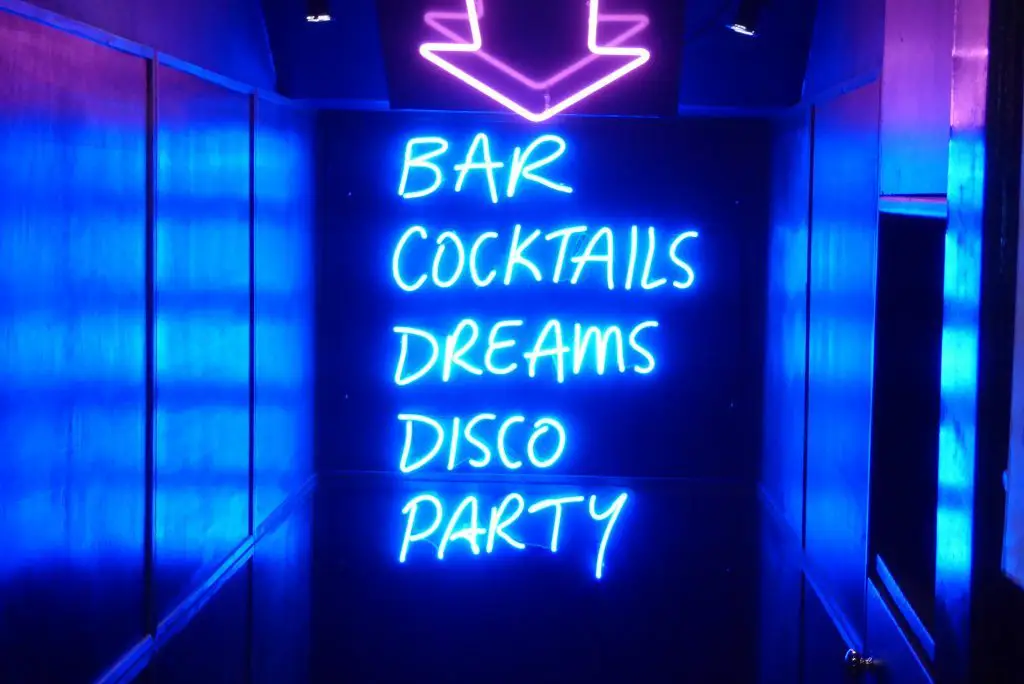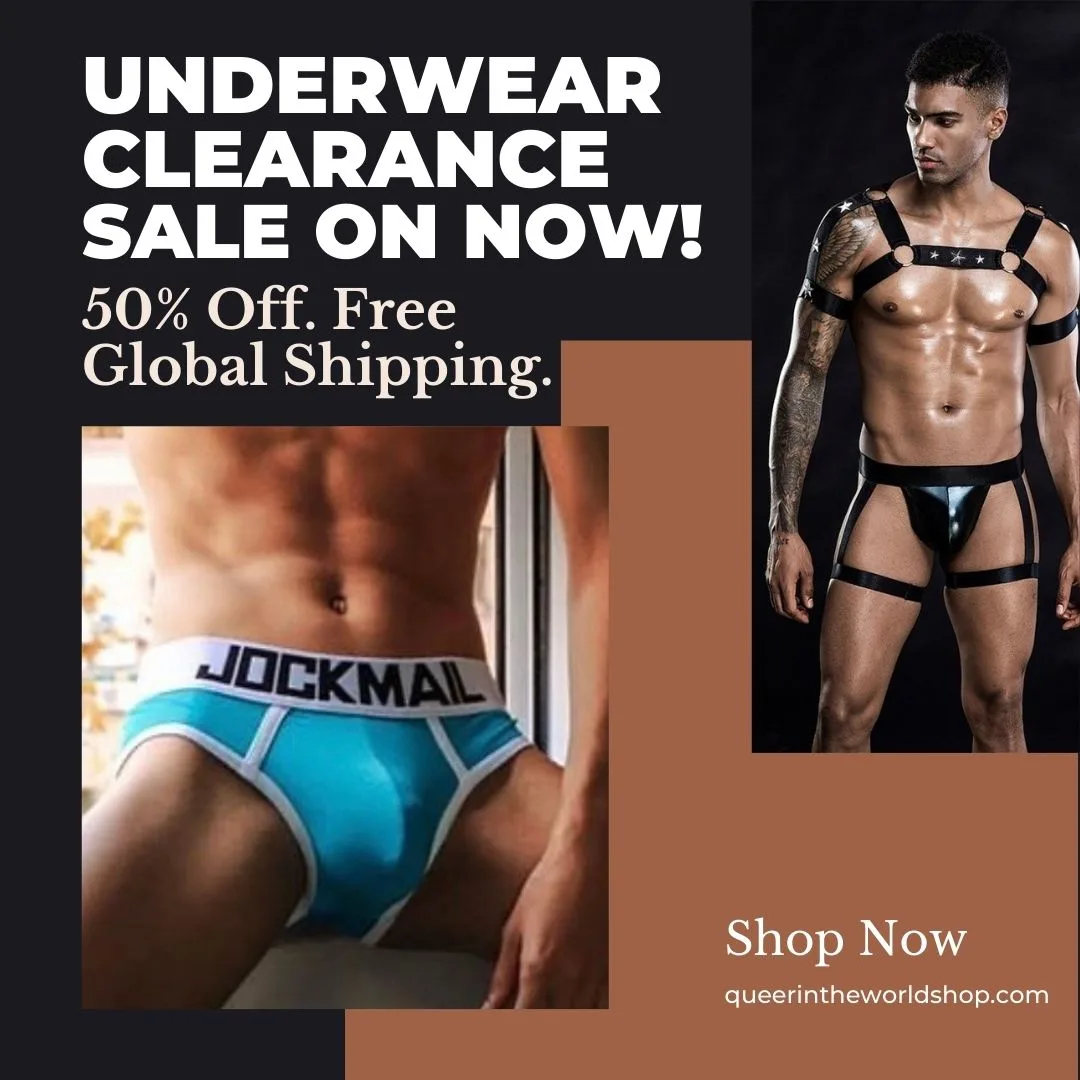 When looking for a gay night out in Reading, come here. The Blagrave Arms is primarily a gay-friendly establishment. Here, you can eat, enjoy a classy beverage, or stay up late and party, depending on how you feel.
From Thursday through Sunday, entertainment is available, including theme nights, DJs, and Karaoke. The first Sunday of most months is Included for charity bingo.
As seen by their amazing cocktail pouring and experience, especially for a Hen Party every night, Be at One, which used to have more of a classic bar ambiance, is now giving off some major hipster vibes. Although the pub has a carefully chosen music scene, its best recognized for its excellent bartending services, which produce delicious drinks of your choosing.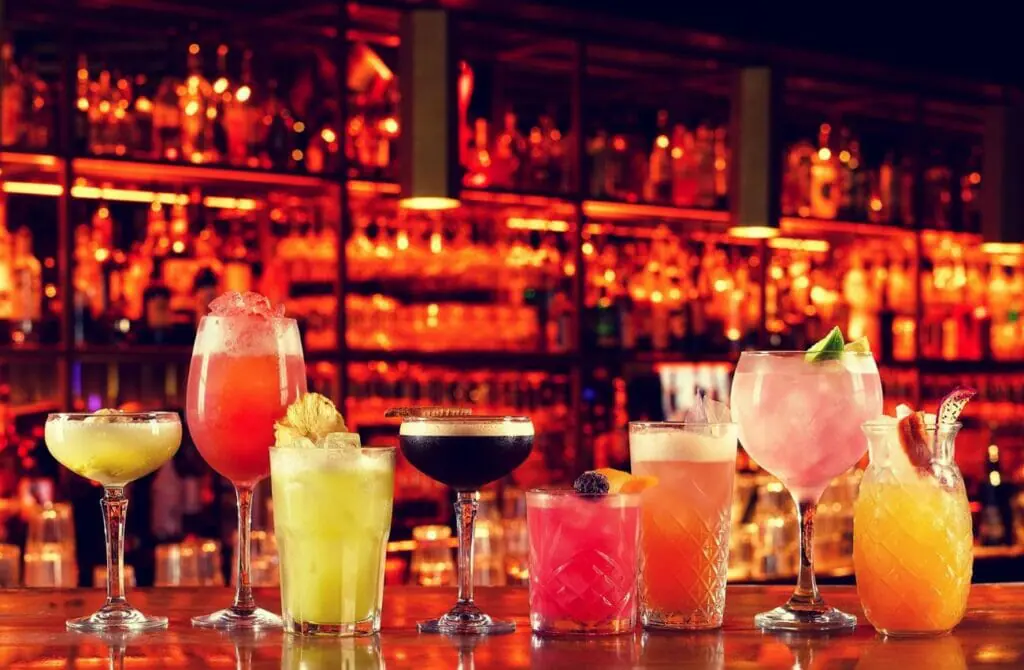 It is worth visiting that you choose this charming tavern on the outskirts of Reading. Once a typical pub has improved even more under new management, has a nice gaming area, and is quite clean.
It is very clean, renovated, and has a proper gaming room. The beer is delicious, and there is a good choice because they recently updated their cellar. This place has a ton of pub munchies. The back of the pub has parking.
A vibrant mix of comedy, live performances, and club nights are featured at this PT bar for progressive LGBT entertainment. Crank up the music and smash your toes with full energy. PT is the place where everyone is accepted without being scrutinized. This is the perfect location for you to be yourself if you feel like an outcast.
Bonus! Receive a third of a wide range of beverages, and all cocktails are two for ten dollars!
Lola Lo is a tiki-themed bar with an enormous cocktail menu with over 22 different types of rum and all the fantastic vessels they come in. They are here to make you feel welcome and ensure that you have the time of your life, with a Polynesian motif to give you the impression that you're sipping a daiquiri on a beach. For the real VIP treatment, a guest list and table service are available upon request.
With Lola's funky commercial house remixes and first-rate service, you are guaranteed a wonderful night since they draw the coolest individuals in town. Visit and see for yourself!
It is among Reading's top bars with a patio. Yeah! And what if you want to go for a pint outside in the sunshine and fresh air? From a wide variety of beverages to the biggest sporting events, pub games, and live music. You can have anything that makes you feel good and enjoyable. Participate in the heart of your neighborhood, whether much or little you like.
Reading's preferred party spot is Popworld! Playing all of your favorite 90s and 2000s songs. Great bar service and table reservations. You can check out its website for more information. Therefore there is no dress code; turn up and hit the dance floor. Popworld is more of a hip nightclub with various stages for electronic dance music, and the crowds there are often younger.
With a particularly special history for the LGBTQ community, Popworld celebrates diversity and inclusivity and is a place for everyone. It's a nice spot for happy hour or midday beverages to start the evening.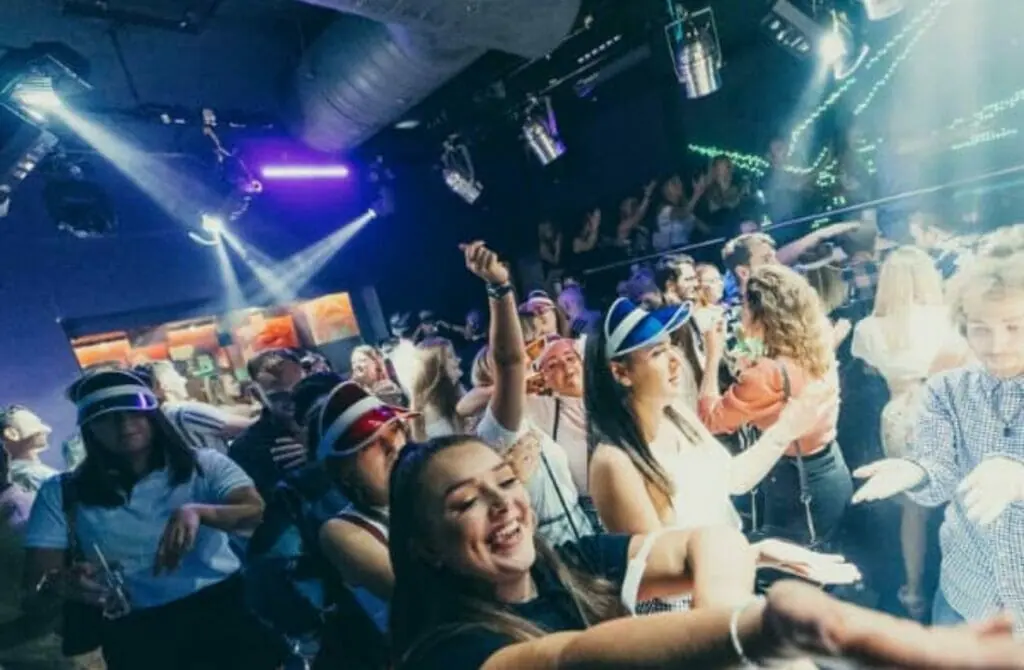 Gay Suana and Gay Cruising in Reading, United Kingdom
When traveling to a new city, it can be exciting to head out for more than just a stiff drink. One aspect of the Gay Reading scene that many queer men enjoy is visiting gay saunas and cruising clubs.
Sure, the sauna culture in Reading is not as hedonistic as in Amsterdam, Barcelona or Berlin, but these venues still offer a chance to meet new people, socialize, and engage in sexual activity – without resorting to gay hookup apps.
However, it's important to remember that these venues can vary greatly in terms of atmosphere, clientele, and rules, so it's a good idea to prepare yourself before visiting. If you are apprehensive, we advise studying our guide to visiting a gay bathhouse for the first time, which should help set your mind at ease and always practice safe sex.
Additionally, it's important to be aware of and respect local laws and customs regarding gay venues and sexual activity. With a little bit of planning and an open mind, visiting gay saunas and cruising clubs can be a fun and exciting part of your gay Reading travel itinerary.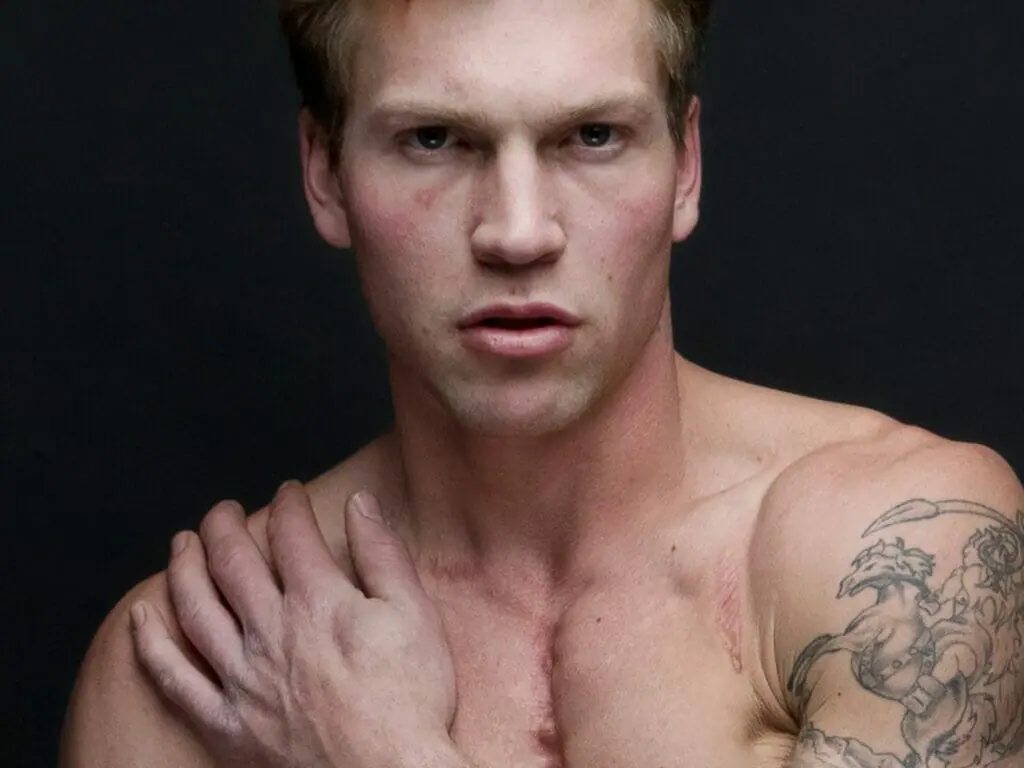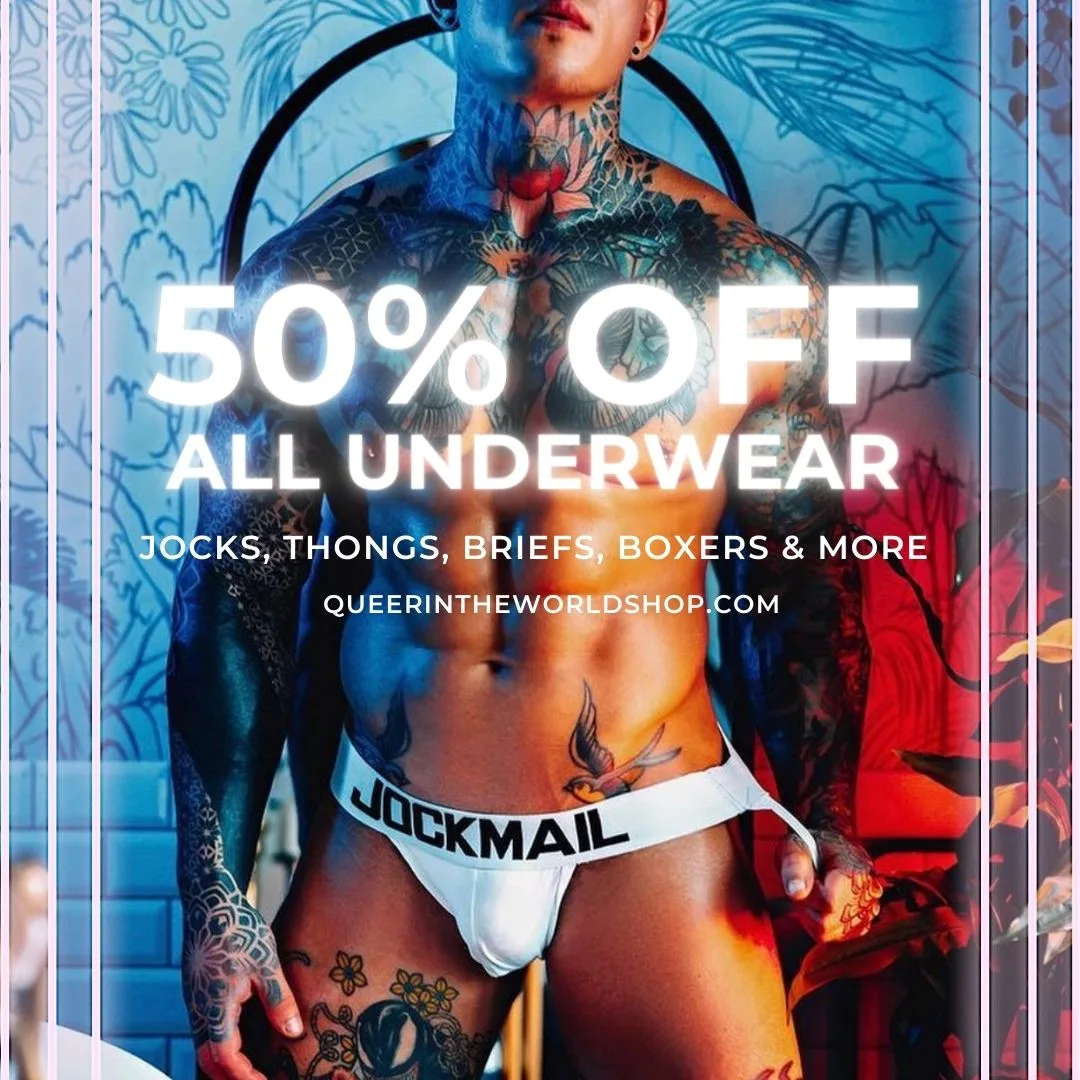 Central swimming pool
(Temporarily or permanently closed. If you know something, please suggest an edit.)
Because of its treatment of both men and women and its method of doing business over the past ten years, Kings Meadow Reading continues to beat off the competition of sites in Reading to become the greatest homosexual place in the town. There is always something entertaining going on at Kings Meadow Reading, so you never know where the night will take you! What exactly are you waiting for?
Oracle Toilets
(Temporarily or permanently closed. If you know something, please suggest an edit.)
Espresso? or herbal tea? Alternatively, the man wearing the white tee? Most of the items listed above are kept in a community that is well-known for being pleasant and comfortable and has many excellent gathering spots like The Oracle toilets Reading nearby to satiate people.
Make sure the LGBT meeting venues you intend to visit are located before traveling to Reading in case you get lost and require assistance getting there.
British Home Stores
(Temporarily or permanently closed. If you know something, please suggest an edit.)
Given that no two people are ever exactly alike, not even identical twins, whether you are gay, straight, or bisexual, you are unique regardless of your sexual orientation. Embrace who you are and how you want to live, and be proud of it.
An excellent way to relieve tension is to take a long, relaxing bath where you can float around and unwind, especially if you experience anxiety before meetings with people you know from a few chat photographs and brief communications.
If you're looking for love, the UK is the best location because many people are there looking for their gay prince or princess. If possible, arrive at Kings Meadow with a companion so that you won't feel worried or uneasy or like you're still missing something in case something doesn't quite go as planned. Before going there, it's crucial to inform yourself, let a friend know you're there, and read.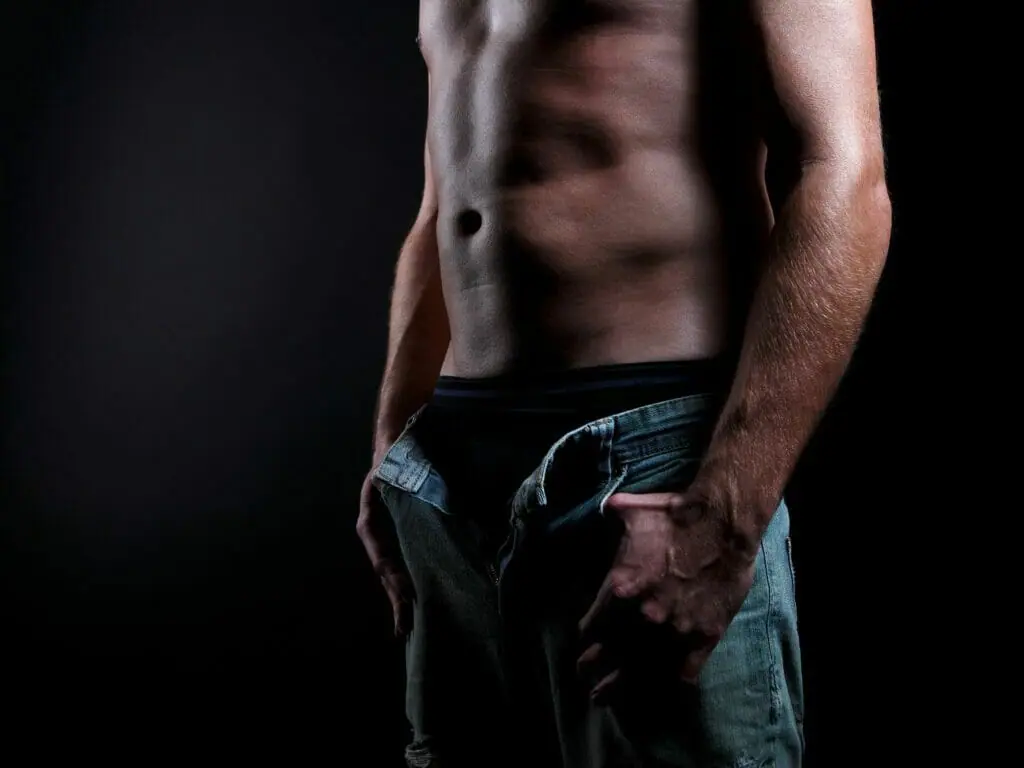 Gay Map Of Reading
Finding it hard to envisage where everything is in Reading? Hopefully, this queer-centric map helps where we have marked all the bars, clubs, parties, hotels, saunas, massages, and more will help you stay in the spot best suited to you!