Are you thinking of moving to LGBT Birmingham? There are a few things you should know.
Birmingham, also known as 'The Pittsburgh of the South' as a result of its history producing steel and iron, is Alabama's largest city and is also ranked among the top 100 best places in the U.S. to live. This is in large part due to the city's thriving job market, low cost of living, and vibrant music scene.
Birmingham may not immediately spring to mind when considering LGBTQ-friendly places, but with a Human Rights Campaign 2017 Municipal Equality Index (MEI) of 83, the city is far more inclusive than you might assume, and it is certainly worth a second look.
Like Savannah, Ashville, Raleigh, and other Southern US cities, there is a lively gay scene here (if you know where to look), and this is something a gay realtor in Birmingham can help you navigate as you find your new perfect home here.
Throw in some picturesque parks, an abundance of BBQ joints, fantastic restaurants, and award-winning museums, and Birmingham, Alabama, starts to become a lot more tempting. Did we also mention that it is one of the cheapest and most creative areas in the USA and that there is truly something for everyone here?
Before we dig a little deeper to find out what the city has in store for you as a member of the LGBTQ community, let's first take a look at some of the highlights of moving to LGBTQ Birmingham, Alabama.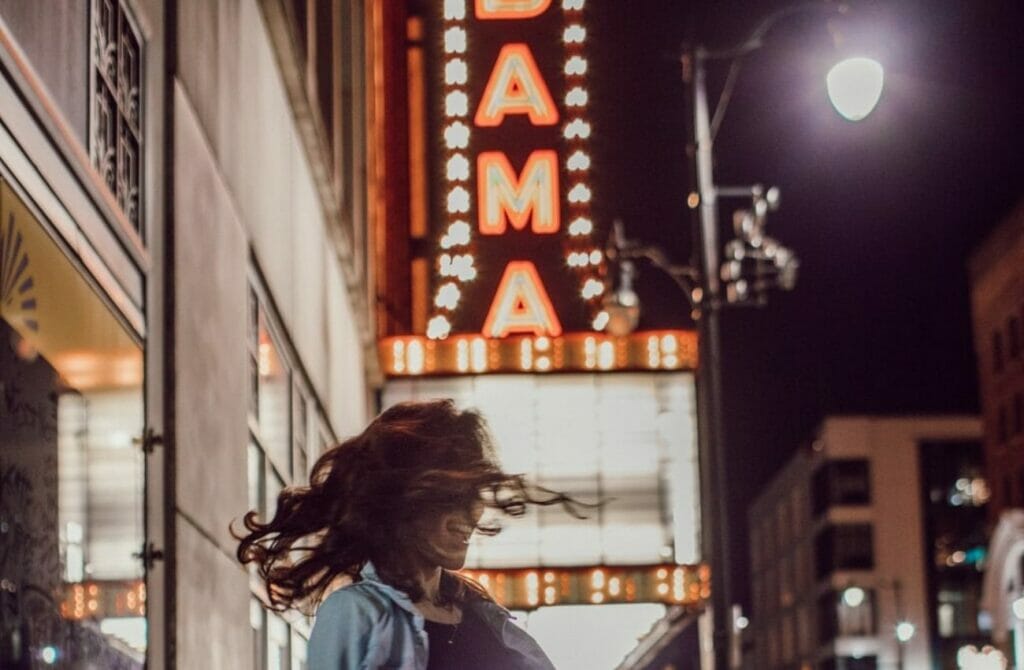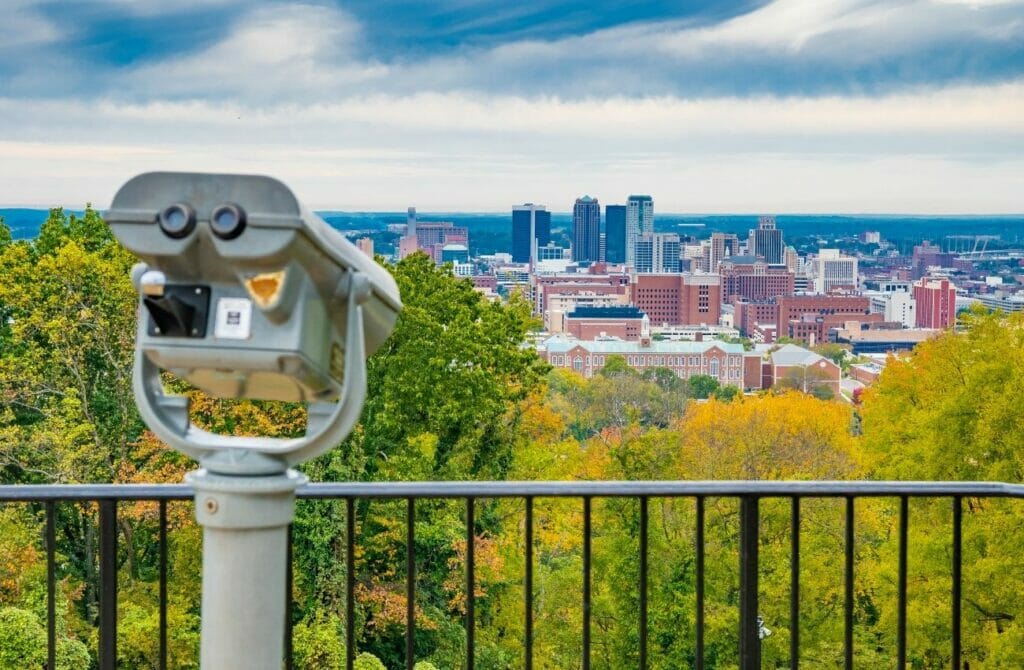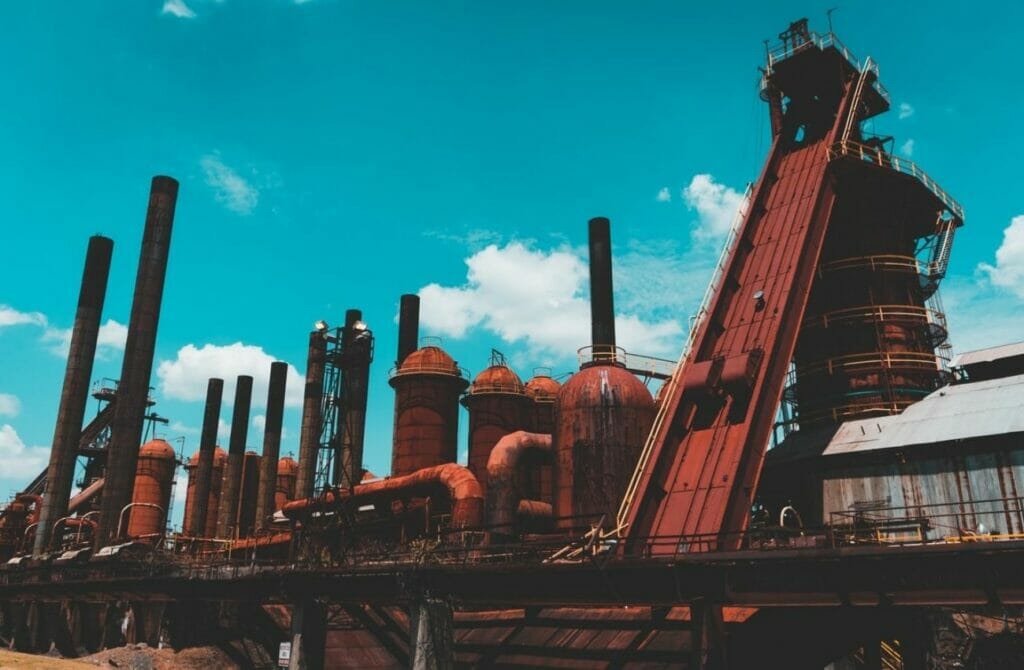 Highlights Of Moving To LGBTQ Birmingham
Birmingham is Alabama's largest city and is home to more than one million people. Birmingham is a city with a rich and complicated history but is also considered progressive, urbane, modern, and with a unique personality.
Segregation's deep wounds are still unmistakable, but Birmingham of the 2020s accepts and memorializes its tangled history while looking to thrive in the present and future. The city will ensure your move here comes with plenty of opportunities for fun and excitement. Here's more of what Birmingham has to offer.
The Great Outdoors
While there's plenty that Birmingham offers indoors, there's also plenty to enjoy outdoors. For a day of outdoor exploration, the Rufner Mountain is an excellent hiking location offering panoramic views of the city.
To see the world's largest cast-iron statue, head over to the Vulcan Parks and Museum or visit Birmingham Zoo, an amazing facility that houses more than 230 animal species, which hosts exciting events such as Boo at the Zoo.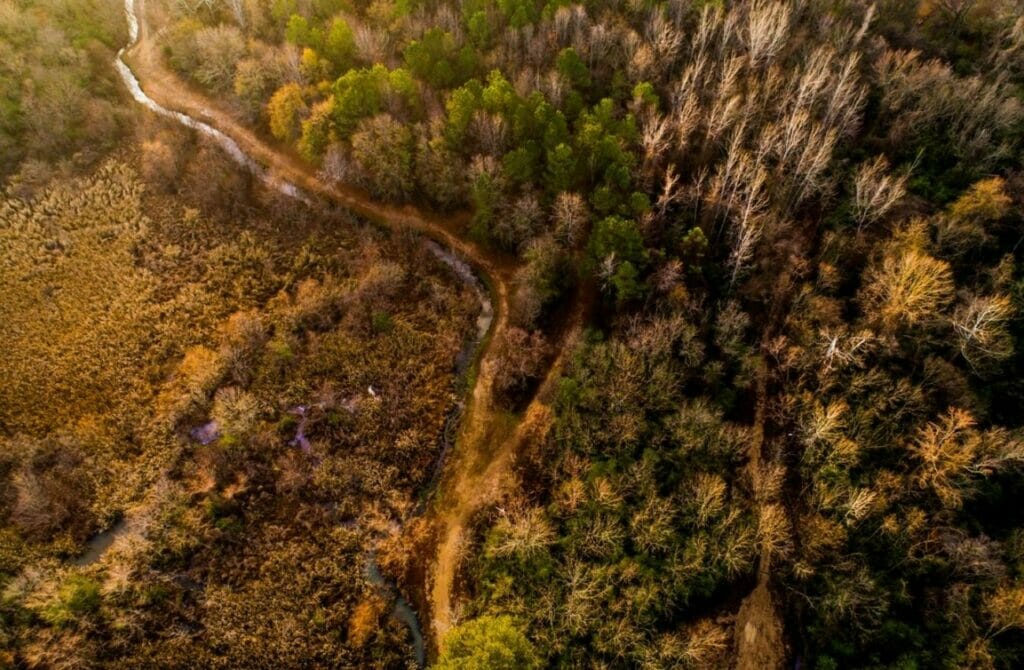 Art Lover's Paradise
If you're a lover of history and culture, you're going to love Birmingham. The city has 20+ cultural attractions for you to explore. Birmingham Museum of Art is considered the best in the city and features a variety of artwork from classic paintings, to contemporary sculptures, to modern photography.
The Barber Vintage Motorsports Museum showcases classic roadsters and vintage bikes from around the world. The museum also has a racetrack where people attend events such as the Barber Vintage Festival. If you're looking for activities that will engage your kids, take some time off at the McWane Science Center and let them explore exhibits or watch a film at the IMAX Dome.
The Alabama Sports Hall of Fame is an excellent choice for the sports fan to view 6,000+ sports memorabilia or learn about popular athletes like Hank Aaron and Jesse Owens.
Birmingham Barbecue
Many cities in America are self-proclaimed barbecue havens. However, the truth is, if you're looking for a unique experience, Birmingham is definitely your go-to. Birmingham barbecue comes slicked in a delicious white barbecue sauce.
Restaurants such as Myra's Pit Bar-B-Q are popular for offering the city's best taste of smoked meat. Another Birmingham favorite to enjoy some barbecue is Full Moon Bar-B-Que which serves this smoky dish with a refreshing vinaigrette slaw and fresh-baked cookies.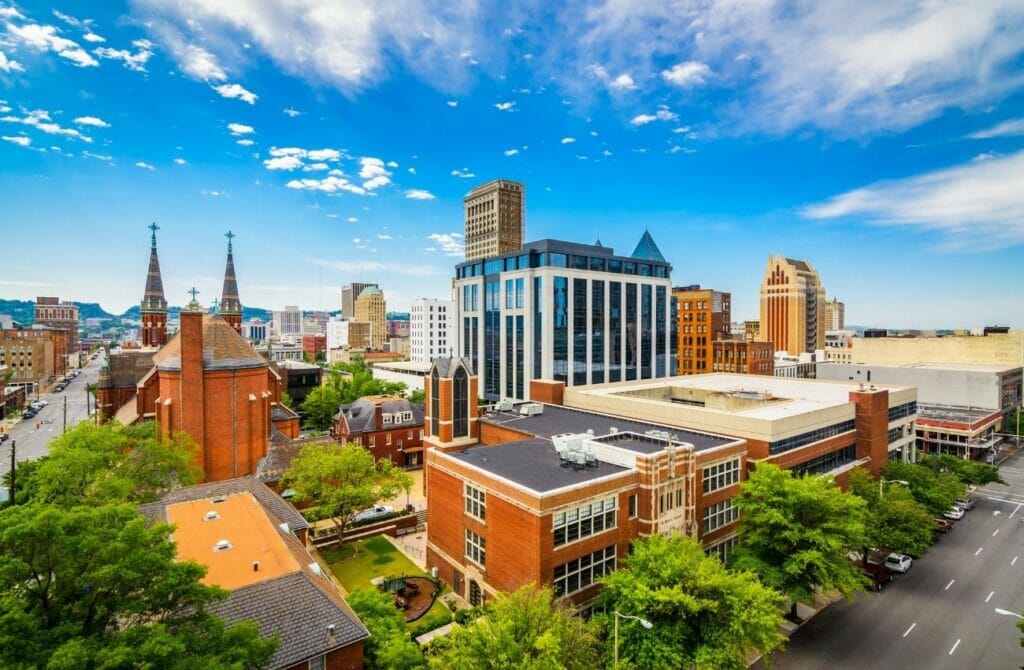 Does Birmingham Embrace the LGBTQ Community?
Birmingham approved protections on discrimination o the basis of gender identity and sexual orientation. The city has also received a perfect score from the Human Rights Campaign Foundation. This organization is the educational part of the country's largest LGBTQ civil rights group in collaboration with the Equality Federation Institute (EFI).
The Municipal Equality Index (MEI) is the countries only nationwide assessment of Lesbian, Gay, Bisexual, Transgender, and Queer inclusion in policies and laws in municipalities across the country. While Birmingham received the highest MEI score, it's saddening to note that the average for cities in the state is 28/100. This figure falls below the U.S. average of 60.
In June 2021, the Human Rights Campaign endorsed Randall Woodfin, Birmingham Mayor, for the re-election of the general election. Mayor Woodfin worked to promote and improve LGBTQ equality in the city and is a known champion of the community. During his time as mayor, he openly opposed anti-transgender legislation, and together with the LGBTQ Task Force Board, they opposed legislation against transgender people in the city.
Woodfin made efforts to ensure Birmingham became a more inclusive city and has directed the city towards becoming one of the most welcoming regions for the LGBTQ community in the South. Other than working as a mayor, Woodfin is a known champion for equality, ensuring that the city of Birmingham offers a safe, accessible, and prosperous environment for the LGBTQ population living here.
The results of his efforts are an improved MEI score. Before he was elected as mayor in 2016, the city's MEI score was a dismal 12%. In 2017, a non-discrimination ordinance helped bring up the score to 77% and then 100%. In 2018, Birmingham's first LGBTQ Liaison was appointed to fast-track the creation of the city's Human Rights Commission and implement the non-discrimination ordinance.
All Birmingham city employees have access to inclusive health benefits thanks to an insurance plan that covers trans healthcare needs such as hormone therapy, gender-affirming surgery, and mental health support established under the LGBTQ Advisory Board.
All this is to try to answer an incredibly nuanced question of whether Birmingham, Alabama, is LGBTQ-friendly? The truth is that while the bigotry of the rest of Alabama does more than just creep, Birmingham as a city is doing its best to make itself a safe place for queer individuals, and we hope this progress continues into the future.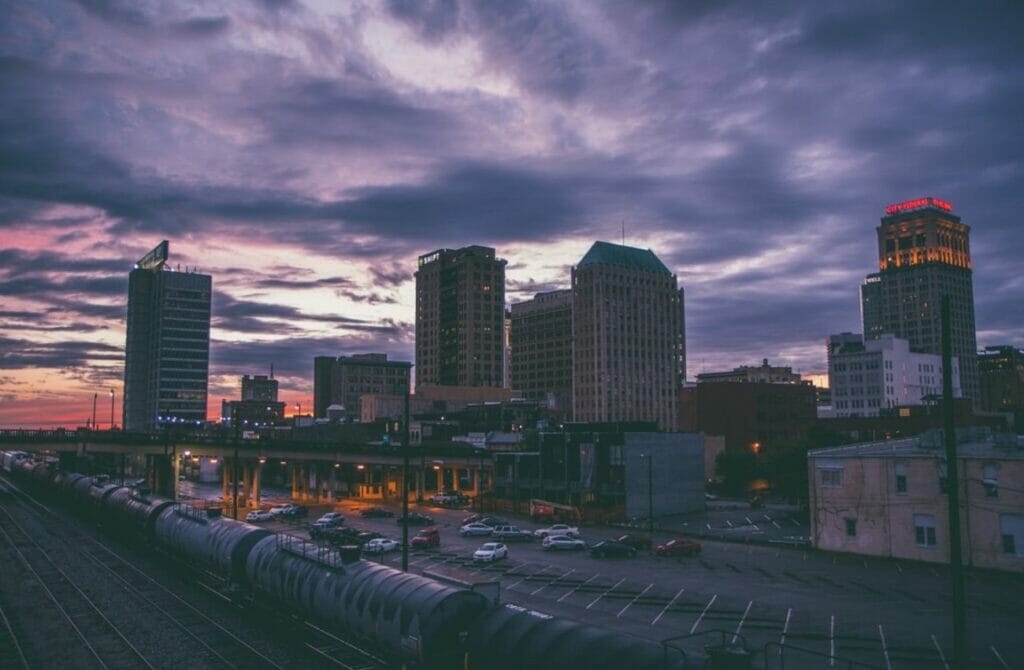 Is Birmingham An Expensive City To Move To?
Birmingham was once very popular and relatively expensive due to its industrial economy. However, times have changed, and the city now features a diverse economy with financial services and banking at the center of the economy. Telecommunications, electric power, and transportation are also significant employers in the city. Higher education in Birmingham is also a considerable employer, with institutions such as the University of Alabama Medical School, Samford University, University of Alabama-Birmingham, and Birmingham Law School offering numerous employment opportunities.
Birmingham has a 74.1 cost of living score with a national average of 100, meaning the city is less expensive than many other cities in the U.S. Most apartments in Birmingham cost around $500- $1,300 in rent per month. While rent is slightly more compared to other Alabama areas, it's still a little less than the countries average.
Studio apartments in Birmingham cost around $675 per month, one-bedroom apartments cost around $900 per month, and two-bedroom apartments cost about $900 per month. Three and four-bedroom apartments cost on average $1,022 and $1,315, respectively.
While looking for an apartment in the area, you should keep in mind that different factors will affect your cost of living. For example, depending on how far or close to the city the apartment is, it could cost more or less. Below are some additional variables that will affect your cost of living in LGBTQ Birmingham.
Housing, Utilities & Transportation: Housing expenses in Birmingham are 14% more than the U.S. national average, while utilities in the city are 1% higher. Transportation expenses such as gas and bus prices are 9% lower than the U.S. national average.
Food & Grocery: Grocery prices in the city are 4% lower than the country's average.
Healthcare: Birmingham healthcare costs 16% less than the U.S. average.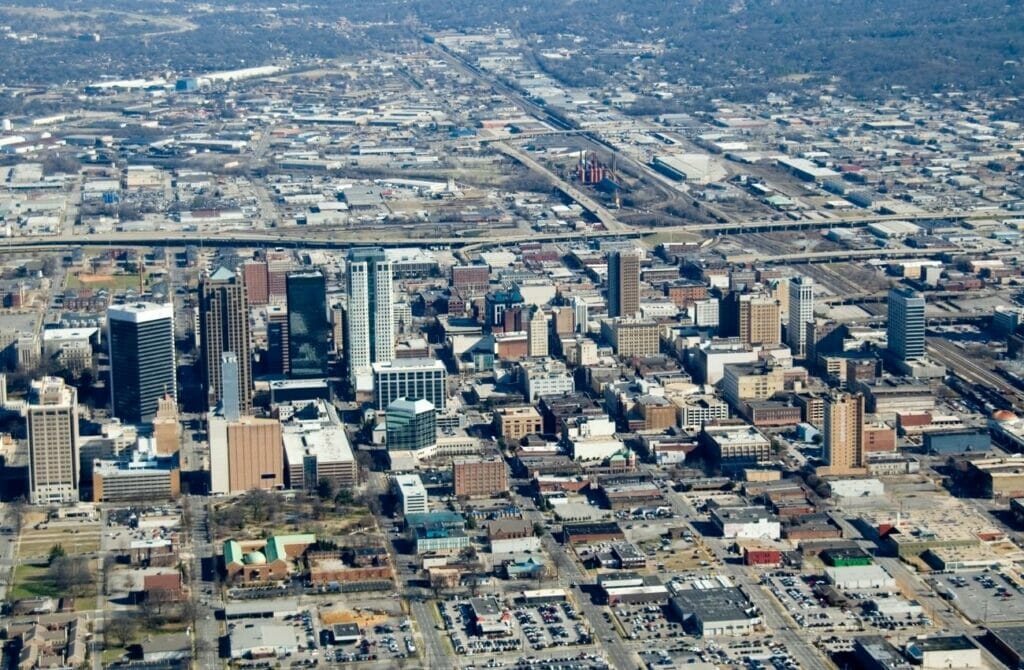 The Best Gay Neighborhoods In Birmingham
Not all LGBT individuals want to live in the lively, pedestrian-friendly Downtown. So thankfully, Birmingham offers a range of alternate communities for those who want a calmer, LGBT-friendly environment.
However, when relocating to LGBTQ Birmingham, you should be aware that a few areas are closer to all the fantastic gay clubs and nightlife, allowing you to pull your U-Haul up to your new house in a gay-friendly neighborhood or part of town.
If you're a lesbian, gay, bisexual, transgender, or otherwise queer person seeking a welcoming neighborhood with facilities you'll cherish, commence with these top gay and gay-friendly Birmingham neighborhoods to discover your perfect new home, each with its own distinct personality. Give yourself enough time to familiarize yourself with Birmingham's multifarious personalities, and remember that this city offers something for everyone – LGBTQ or not!
Now let's take a look at the handful of fabulously gay areas in Birmingham are and talk about the Birmingham gayborhood where you might feel most at home! Or speak to a local LGBT real estate agent for a more detailed understanding of the best options today.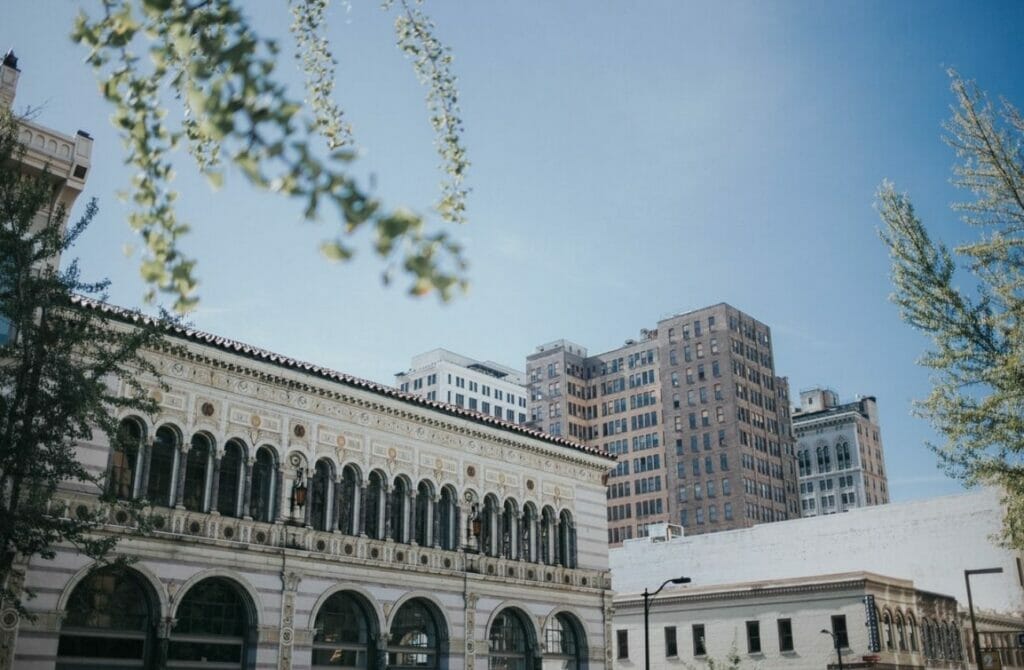 Crestwood
Crestwood is a well-established, historical, and beautiful neighborhood in Birmingham. It features older, historic homes and bungalows that pack a punch in character and personality. The community is welcoming, diverse, and walkable, with much to see and do.
The Crestwood current median home value is $275,000.
East Lake
If you're looking for a multi-ethnic and diverse neighborhood in Birmingham, East Lake is your best bet. The neighborhood is considered one of the most affordable in the city and is also features prominently on any self-respecting list of the best neighborhoods in the city.
Homes in the area average at less than $100,000 and are a great hit with the LGBTQ community.
Homewood
Homewood is by far the hippest neighborhood in The Pittsburgh of the South. It is a very affordable neighborhood featuring mission-style Spanish housing and Art Deco. Plenty of homes in the area are from the 1920s and are unique. Homewood is a neighborhood with plenty of nightspots, shops, and restaurants to experience.
The median price of homes for this area is $369,000.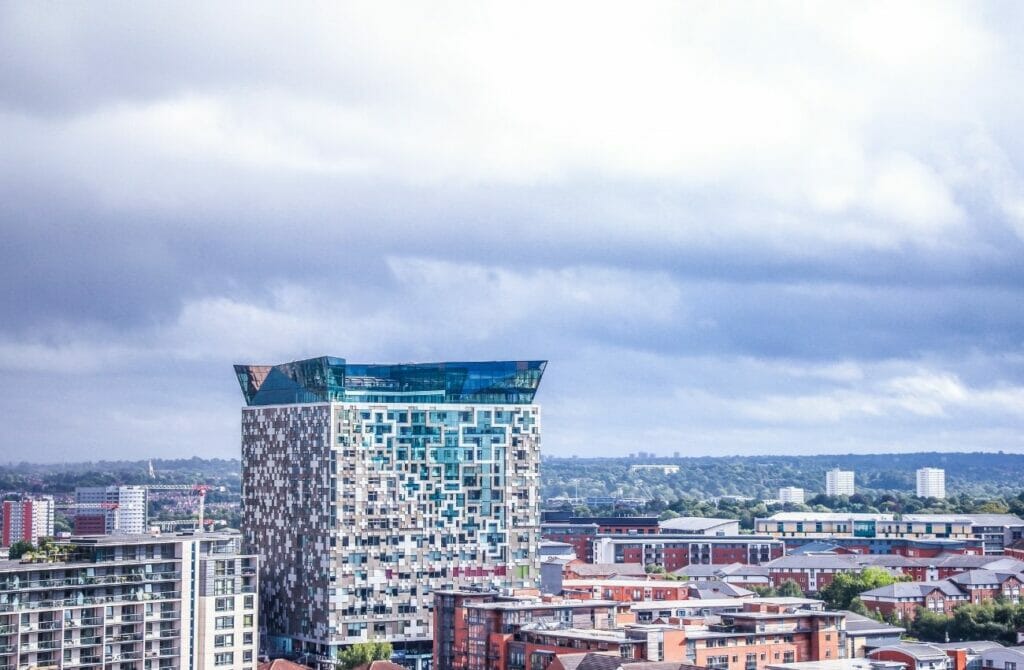 LGBTQ+ Community Organizations in Birmingham
To advance the LGBTQ agenda, the LGBTQ community frequently has to rely on donor organizations or non-profits, and thankfully Birmingham is blessed to have resources and organizations to support them.
Wherever you reside, it's critical that you assist such groups in various capacities so that they can serve people in need – in your community and beyond.
Check out some community organizations below if you're looking for LGBTQ groups in Birmingham to join, make new friends, or volunteer for a cause you care about: From networking opportunities to mental health support to offering safe spaces, there's a lot that these organizations provide.
PFLAG Birmingham is the city's local chapter of the country's largest grassroots organization of its kind. The organization has, for years, played a vital role in providing education, support, advocacy, resources, and networking opportunities to members of the LGBTQ community.
PFLAF Birmingham also offers events and support meetings for the LGBTQ+ community, their allies, and their friends.
MCAC is an LGBTQ+ youth support center that offers health services, workshops, counseling, ad events to LGBT kids and their allies between the ages of 13- 24.
Youth visiting the center are able to do their homework, relax, and unwind while snacking or playing video games in a welcoming environment. MCAC also offers a book club, regular movie nights, and opportunities for youth to engage in open mic events throughout the month.
Birmingham Black Pride is an LGBTQ+ organization whose mission is to unite LGBTQ people of color to and foster togetherness among them as they celebrate, share, and acknowledge how vital their culture, history, and heritage are when combined.
The organization works to empower, educate, and mobilize LGBTQ+ communities of color in the city.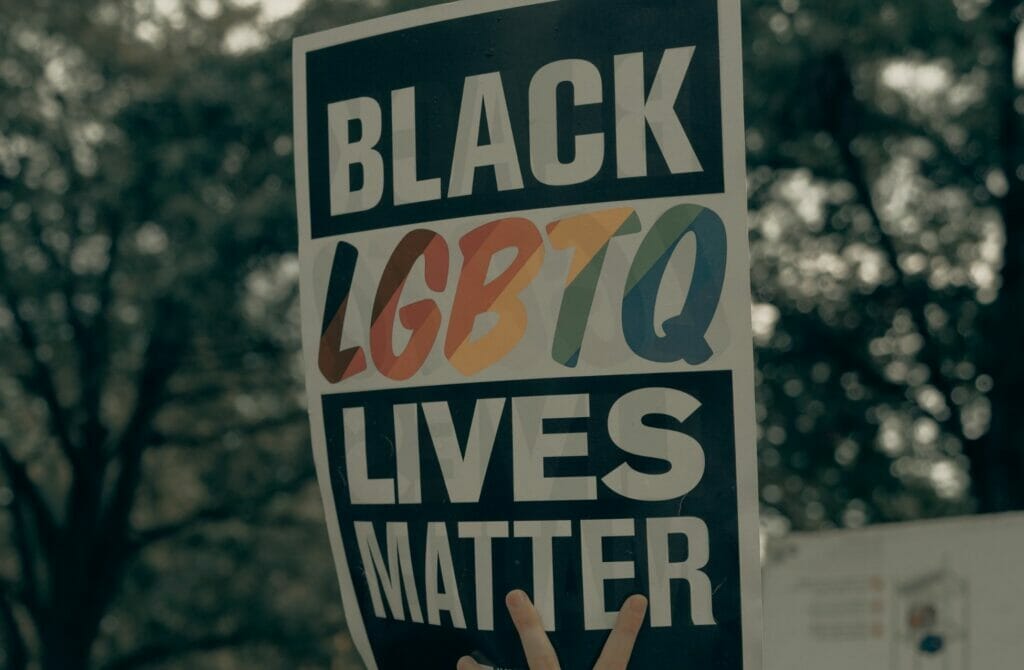 Regular LGBT Events in Birmingham
You have to make new friends, meet people, and network after moving to a new city. Thankfully, plenty of events will help you do just that, and there's no shortage of possibilities in the city for the LGBTQ community to enjoy.
Here are just some of the annual highlights you can look forward to after moving to LGBT Birmingham:
Central Alabama Pride runs for ten days in June each year and is the biggest LGBTQ+ community event. LGBT individuals, their allies, and their friends have different opportunities to network, meet each other, and take part in pride activities such as Queer Prom, Central Alabama Pride Parade, Pride Fest, and a dance-off.
The Sidewalk Film Festival is a popular annual film festival held in August. The film festival is held in the city's theatre district and screens innovative, inspiring, and independent films in the downtown area. The LGBTQ community can take part in and enjoy the SHOUT LGBTQ Film Festival that showcases films that would be of special interest to them.
Group Athletics
If you're an avid sports fan or an athlete, you will be happy to know that you have access to an active community that will welcome you.
Visit the New South Softball League for an exciting game. New South Softball League became a member of the NAGAAA (North American Gay Amateur Athletic Alliance) in 1983 and consists of players of different skill levels and experience.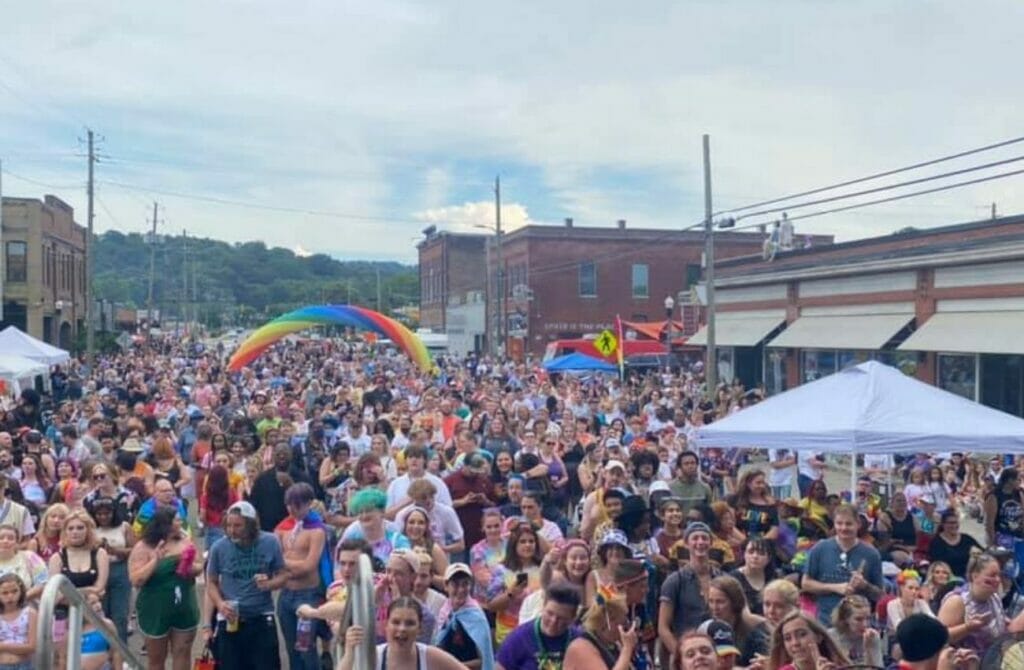 LGBT Owned Businesses in Birmingham
After moving to LGBT Birmingham, it's only natural to want to support queer businesses. One strategy to make a safer and more inclusive society is to establish a secure environment where individuals can rest, buy, eat, and socialize without fear – and this is precisely what LGBT businesses should seek to do.
Wherever you are, it is critical to support these endeavors to maintain the continuity and prosperity of the queer community. After all, there's nothing that says unity more than a community that comes out to support each other's businesses and establishments. With this in mind, here are just a few LGBTQ businesses in Birmingham worth checking out.
Are you looking for a conducive environment to catch up with friends or family over drinks? Our Place, an LGBT bar and lounge, has an excellent outdoor seating and a smoking area. Toast to the extraordinary things happening in your life, or simply have a drink and wind down.
A.I.'s on Seventh is Birmingham, Alabama's premier LGBTQ bar. A.I.'s host's incredible drag shows are complete with karaoke, pool, and drinks to die for. The venue features three good-sized bars, a gigantic showroom and dance floor, a relaxing outdoor patio, and some of the best drag entertainment. A.I.'s has been a hit with the nightlife of Magic City since 2001.
A.I.'s is located in the busy Lakeview entertainment area a few minutes from the center of Downtown. The venue hosts several weeknight events such as Karaoke Dance Party on Thursdays, movie/T.V. screenings as well as game nights. A.I.'s is popular for hosting some of the state's best drag queens. They frequent the club as special guests and range from titleholders from national pageants and Drag Race Superstars.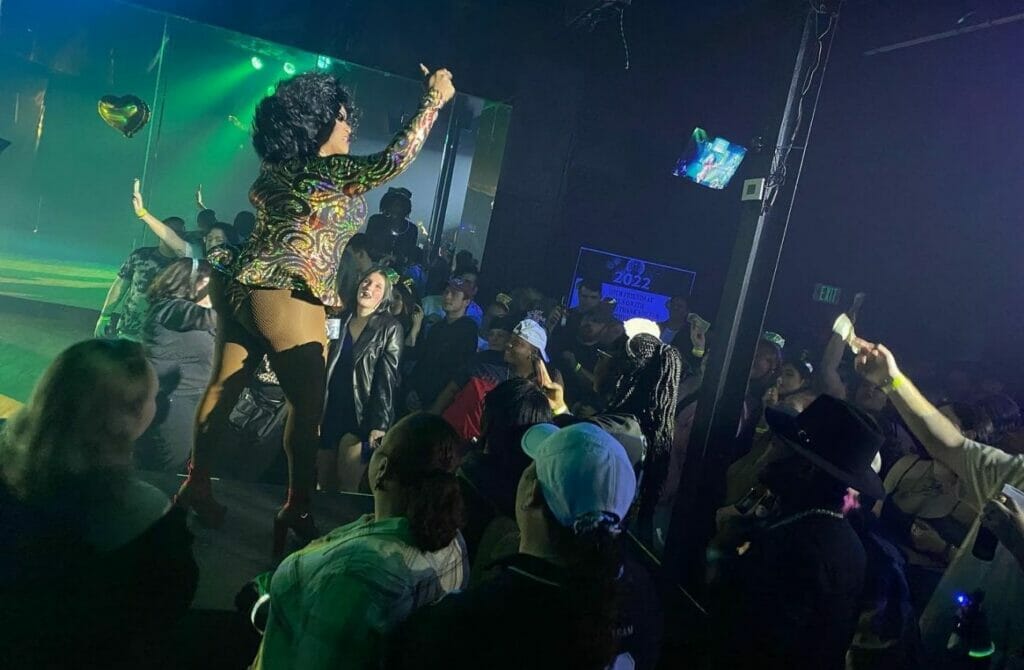 Final Thoughts On Moving To LGBTQ Birmingham
Even though Birmingham isn't one of the cities that would pop into your mind when you think of LGBTQ inclusivity, it is a very welcoming city. You're definitely going to enjoy your time in this city and all its attractions if you give it a chance.
Whether you're relocating for employment, recreation, or family reasons, LGBTQ Birmingham will strive to provide you with a supportive atmosphere. There's a lot to see and do, as well as some fantastic communities to connect with.
Keep in mind that life is what you make it, and we hope you find the freedom and comfort you seek with whatever gay Birmingham neighborhood you pick to begin your new life in.
The best way to learn about LGBT Birmingham is to immerse oneself in the scene by living in a queer-friendly neighborhood, frequenting local LGBT businesses and events, and participating in queer community groups and sports teams.
If you do this, we guarantee that your transition to LGBT Birmingham will be more joyful, and you'll rapidly meet like-minded people to join your chosen family.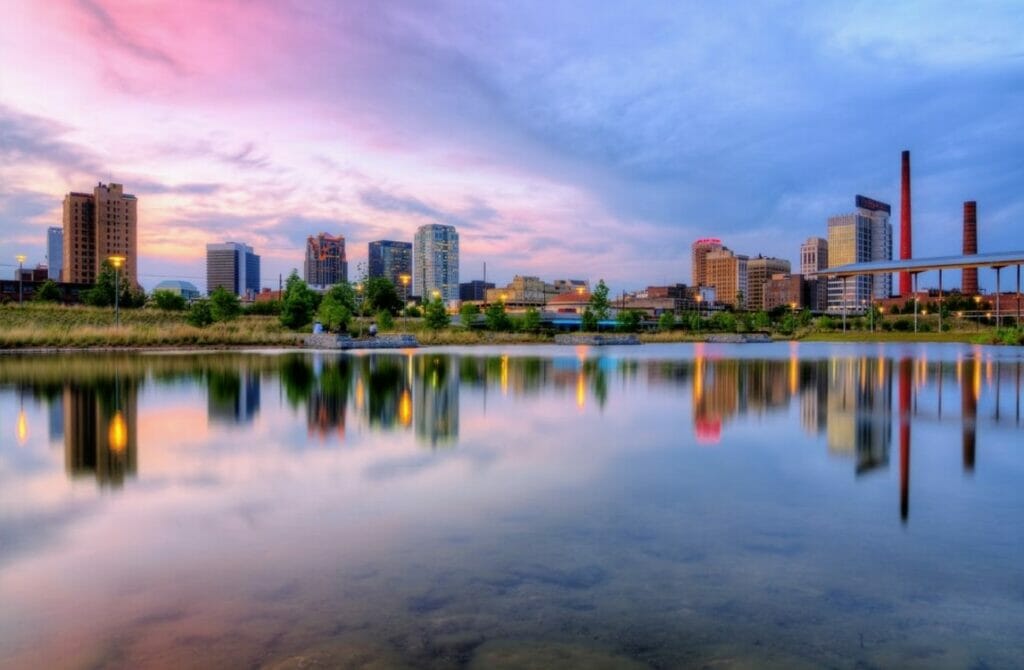 Finding Gay Realtors In Birmingham Alabama
When looking for the ideal realtor, why would you consider someone's sexuality? This may seem strange at first, but there are several reasons why contacting a gay realtor in Birmingham is a great way to find your dream house.
After all, when it relates to one of life's most important transactions, it's not unreasonable to expect fair, equal, and honest representation from someone who understands the queer community's particular needs and wishes. Furthermore, unfortunately, many people (up to a third of Americans) continue to believe that our community does not deserve protection and dignity in housing, adoption, employment, and other areas of life.
So it's no surprise that LGBT people who use mainstream realtors often describe feelings of discomfort, unnecessary trouble, unenthusiastic representation, or even antagonism or outright contempt. Everyone deserves a pleasant, stress-free home buying or selling experience while being adequately represented, and this is why we feel you should hire a gay realtor to assist you in finding your future home.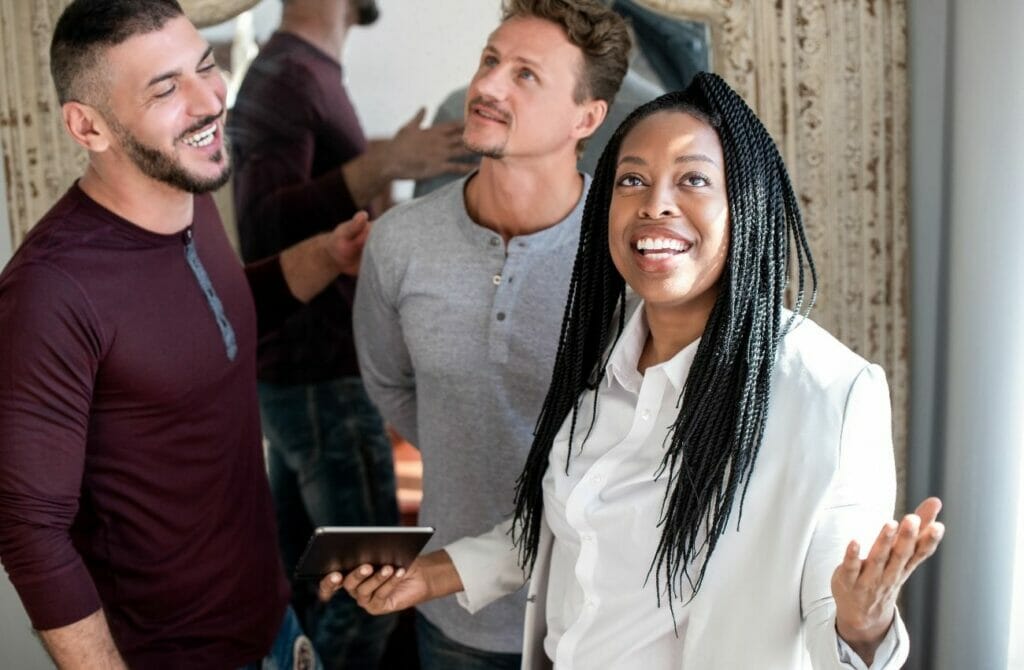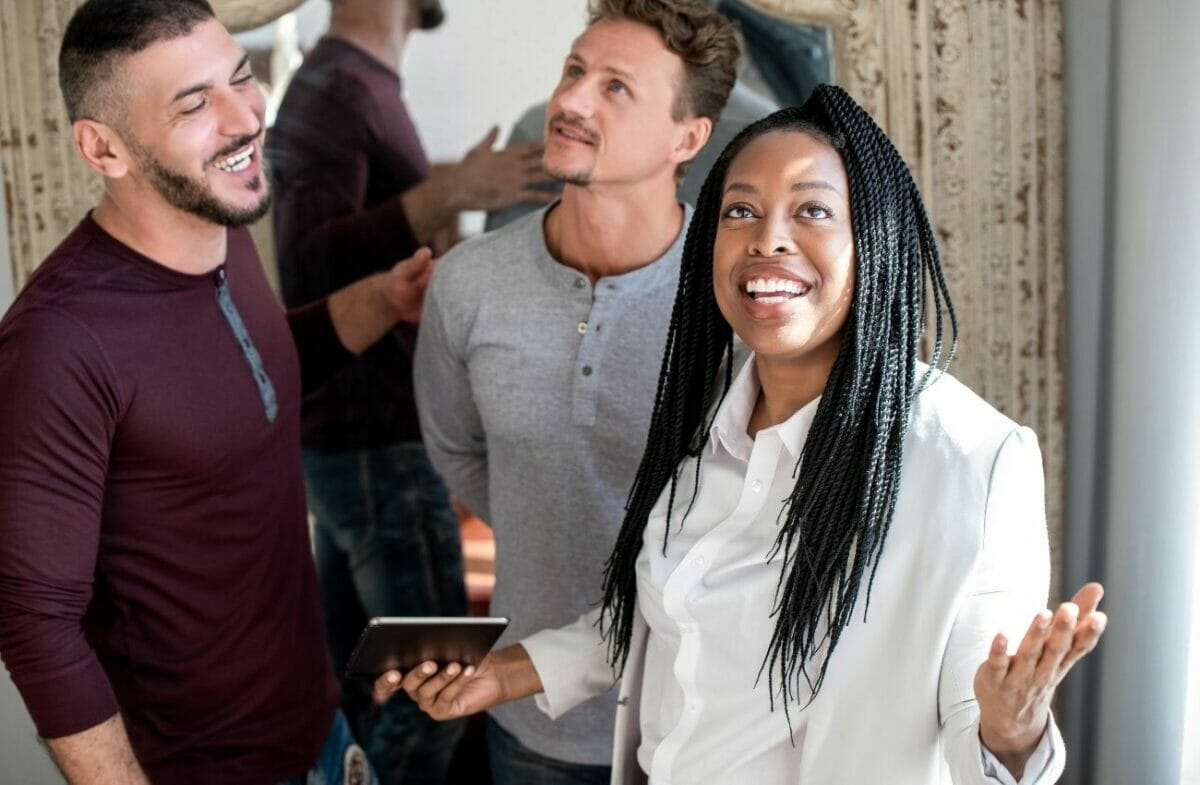 LGBTQ realtors are more likely to be familiar with the diverse communities in their area and know which ones may be best suited to you when looking for a home. That's not to say a heterosexual realtor isn't capable, but they've probably never had to address many of the issues LGBT people face. Rather than just being concerned with how bustling, fashionable, or up-and-coming a neighborhood is (or what it may appear like), gay realtors conduct extensive research into the neighborhoods in which they sell homes to ensure that clients are safe.
It used to be difficult to locate professional LGBT-friendly real estate agents in Birmingham, and it was virtually impossible to find one if you were relocating here from out of state and didn't have access to a local referral. You no longer have to search for a realtor without knowing whether or not they are accepting of others because you can use a list of gay, lesbian, and gay-friendly agents in Birmingham to do all of your homework for you.
Simply go to the page, and you'll be presented with a free list of gay, lesbian, and gay-friendly agents who can help you with your relocation as well as other useful information like LGBT+friendly schools, shopping, storage firms, tradesmen, and more. Read the biographies of LGBT real estate agents, then choose the one who is right for you. It's critical that you find someone who will be by your side and support you and your family during one of life's most exciting occasions.
Even better, there is no hidden motive, cost, or obligation whatsoever!