There's a reason why Reno is known as 'The Biggest Little City in the World". Even though the city is a popular travel destination, it's a great place to move to if you're looking for a sophisticated city where majestic mountains converge on desert offering plenty of opportunities to spend time outdoors
Like Albuquerque, Salt Lake City, Tuscon, and other mid-sized cities in the USA, there is a queer scene here but it is much more low-key than say, New York or Los Angeles – which is why a gay realtor in Reno is worth their weight in gold as they can help you navigate as you find your new perfect home here in the most gay-friendly neighborhood.
However, this somewhat camouflaged LGBT scene doesn't mean that you should be nervous about making the move to this captivating and contrasting city. Most people here are friendly towards the LGBTQ community and you will find services, shops, and establishments proudly serving our community.
Whether you choose to settle close to the busy downtown with a vibrant LGBTQ community in the vicinity or in a quiet rural environment with your family, LGBT Reno is a great place to call home!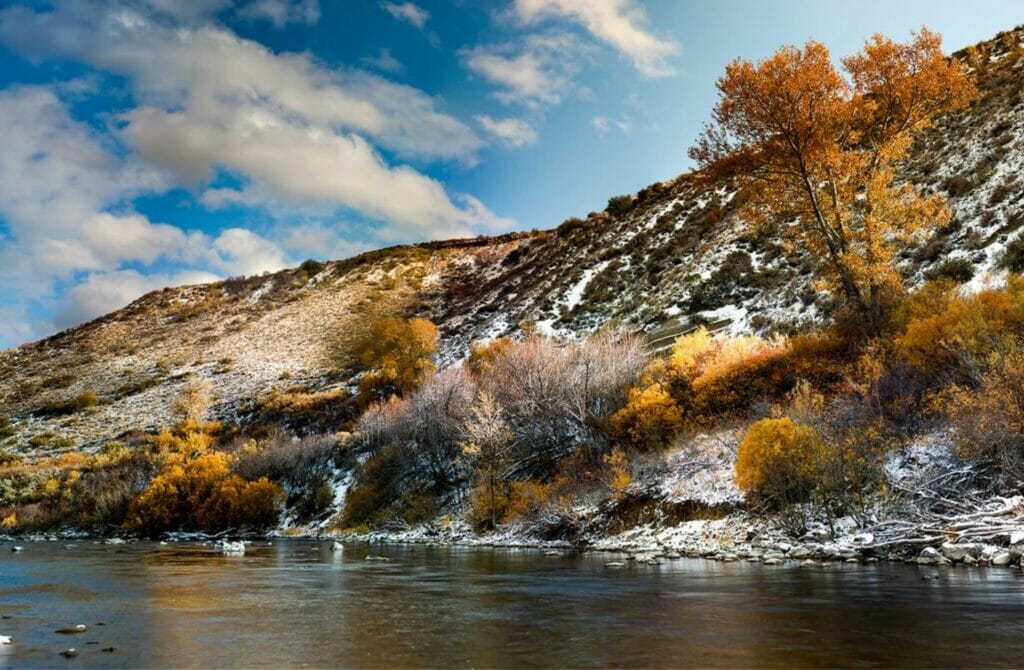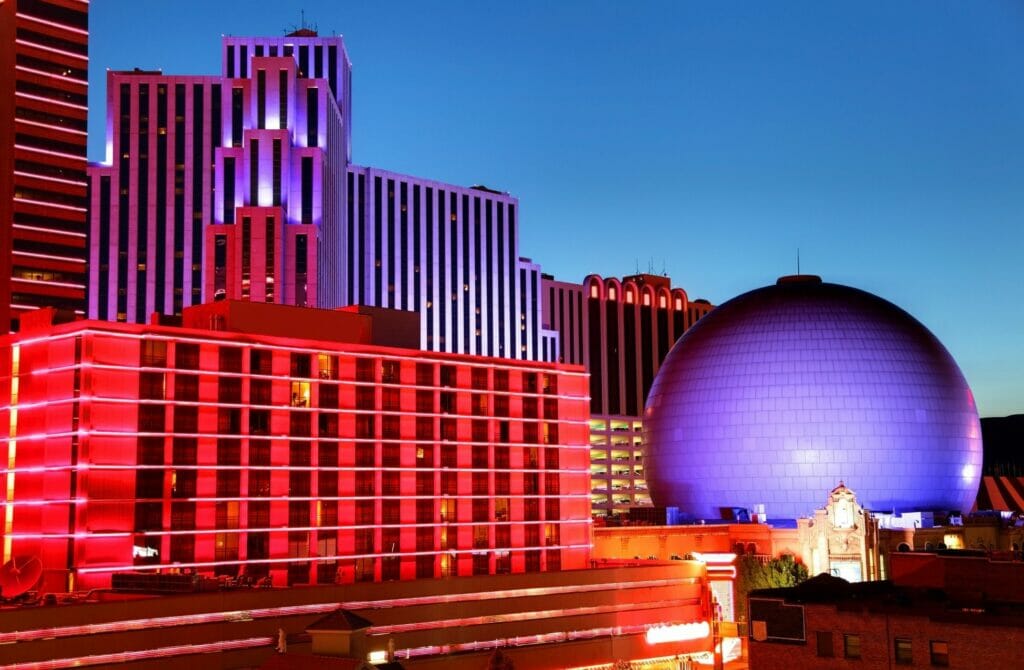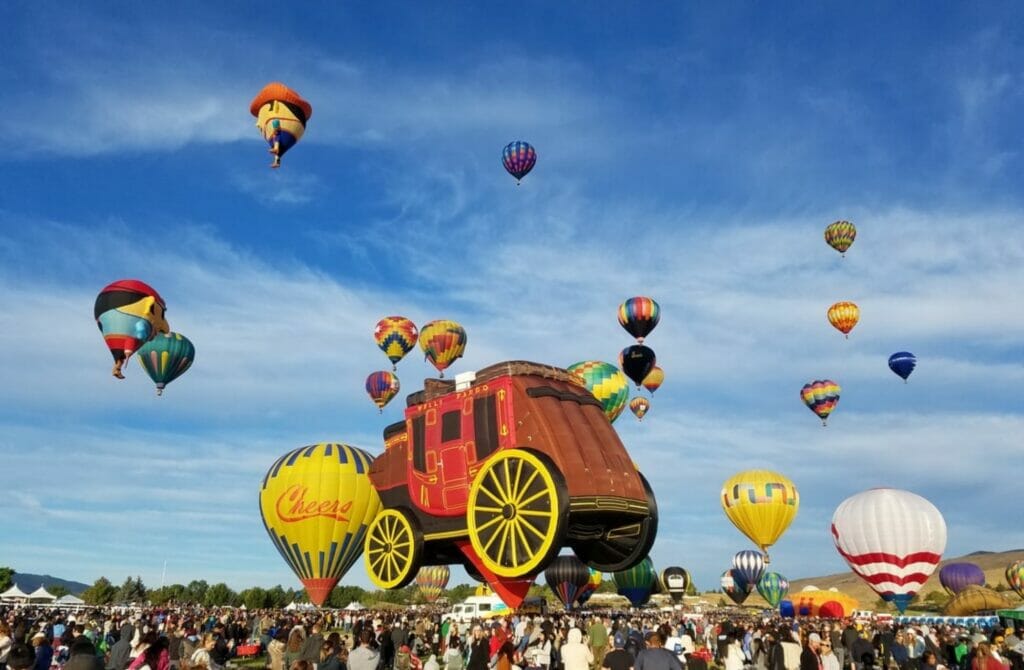 Highlights Of Moving To LGBTQ Reno
Reno residents are well aware that their city is a hidden gem. It is brimming with culture and beautiful sights just waiting to be discovered.
Securing a relocation here will also allow you to meet others with similar interests, thanks to a quirky yet highly involved LGBT culture, which includes a few fantastic queer spots of interest in the city's most popular neighborhoods.
Almost anything that your heart desires can be found here. There are plenty of things to look forwards to when moving to LGBT Reno, be it bustling nightlife, beautiful Lake Tahoe, and great weather conducive for outdoor recreation.
Let's take a closer look at a few of the aspects that make up this incredible city before we get into the details.
Beautiful Lake Tahoe
Plenty of people come from all over the country to enjoy the beautiful Lake Tahoe. However, when Reno is your home city, you don't have to travel long distances to enjoy it. All you need to do is travel a short distance south and you will soon be enjoying some of the prettiest views this country has to offer.
During the summer, you can enjoy hiking, fishing, rafting, and golfing, while skiing is popular during the winter. There's a reason why Reno is an outdoor enthusiast's paradise!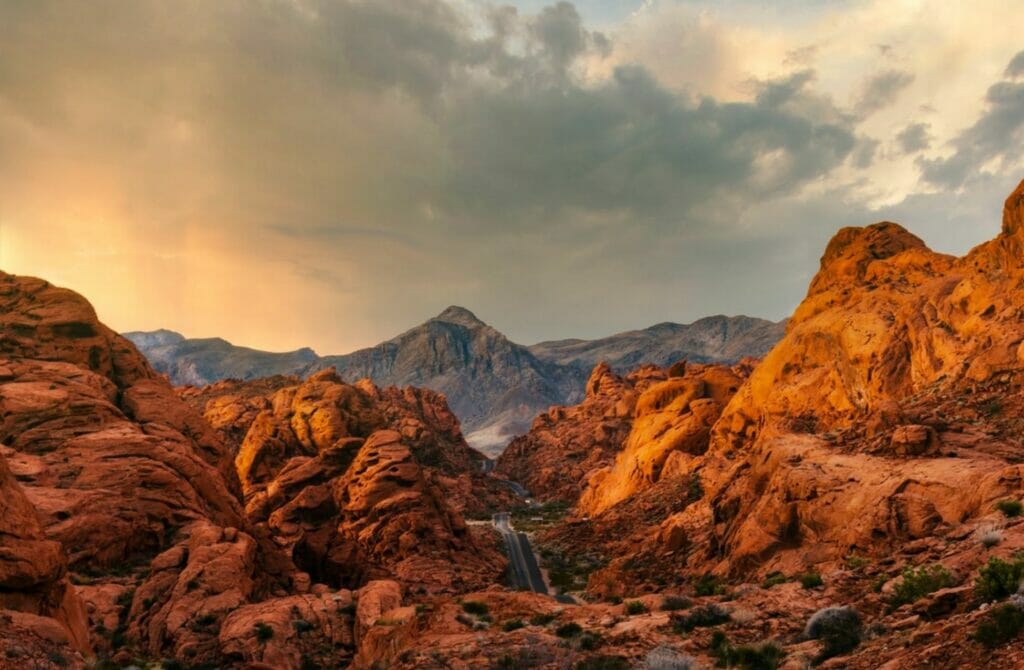 Nightlife
As far as gaming and casinos are involved, you will be getting much more than you ever bargained for in Reno. Of course, this doesn't mean that you will be visiting every casino you can think of when you move to this city.
However, there's nothing wrong with enjoying the occasional night out in town with your partner or friends in a casino. Trust us when we say that you will be spoilt for choice.
The Job Market And Economy
Reno has seen a lot of upward growth in the last few years and if you're a job-seeker, you'll be pleased to know that the current job market has gone up by 4.6%.
Reno is expected to grow by 51% in the next 10 years. Reno's unemployment rate is 3.6%, which is 0.3% lower than the median U.S average.
Keep in mind that the tourism and gambling industries in the city have a strong foundation while the diversity in the job market is shown by financial services, electronics, and communications. Top employers in Reno include the University of Nevada, Reno, Peppermill Reno, HG Staffing LLC, and Washoe County.
Weather And Natural Disasters
Moving to Reno guarantees that you will experience all four seasons. This is one pro of being a resident of the city considering the number of outdoor activities you'll be able to enjoy. The hottest months in Reno are July and August experiencing highs of up to 92° and lows of up to 56°.
During the winter, temperatures get to lows of 25°. Wildfires, floods, and the occasional earthquake are some of the natural disasters you will have to think about while moving to Reno so make sure you've got a plan for that in case you experience them.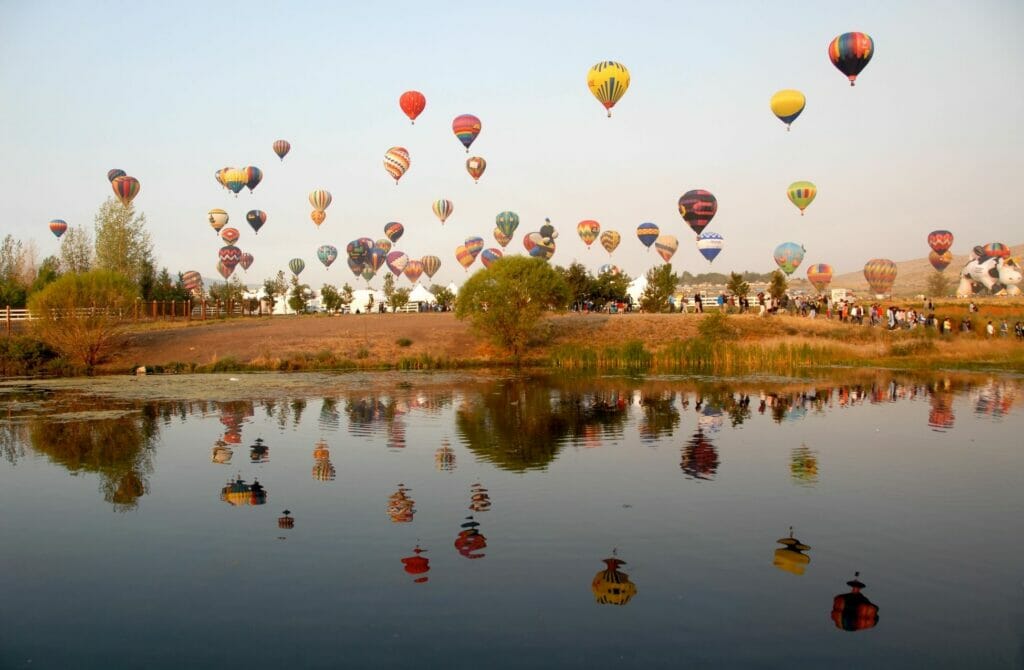 Does Reno Embrace the LGBTQ Community?

Reno received a perfect score of 100/100 on the 2020 Municipality Equality Index for its inclusion of the LGBTQ community and its policies. In 1999, Reno elected its first openly LGBTQ person to the Nevada State Legislature. Senator David Parks became the icon for pro-LGBT+ legislation.
After his election, in 2015, Parks became vital in securing marriage equality in Nevada State. This was before the Supreme Court made a historic ruling in the favor of countrywide marriage equality.
Nevada has plenty of other non-discriminatory laws protecting the LGBTQ community. these laws include parenting laws and statutes against protection for access to healthcare and hate crime. Between 2009-2019, the state passed 34 laws to protect the safety and rights of all LGBTQ residents.
Some of these laws include the following:
Assembly Bill 261: this law requires the education of students in schools on contributions made by the LGBTQ+ community and other minority groups in regards to arts, humanities, and the sciences.
Senate Bill 109: this bill made amendments in the collection of data by governmental agencies that's related to gender identity and sexual orientation.
Senate Bill 237: SB 237 made requirements for LGBT-owned businesses to be listed as minority-owned businesses, which allowed them to be able to apply for public contracts and grants.
Senate Bill 275: this law decriminalized HIV transmission. According to previous laws, those that willfully or knowingly engaged in behavior that could cause transmission of HIV to others could be charged with felonies.
In the state of Nevada, the struggle to protect the LGBT community began with stopping the Nevada Citizens Alliance (NCA) from banning gay people from holding any public position or teaching. In 1999, the state passed workplace protection laws preventing the discrimination of people based on their sexual orientation.
More than a decade later, marriage equality was passed at the federal level which was a significant moment for the LGBTQ community. Reno Tahoe always strives to be a safe and friendly destination for everyone. Here we celebrate love and the desire to pursue your most ambitious vacation goals.
Reno Tahoe is a city that strives to be a safe and friendly place for everyone, and one that celebrates love and the desire to live your life freely as you wish. Nowhere in the world is totally free from bigotry sadly, but Reno is a far more gay-friendly place than you might think.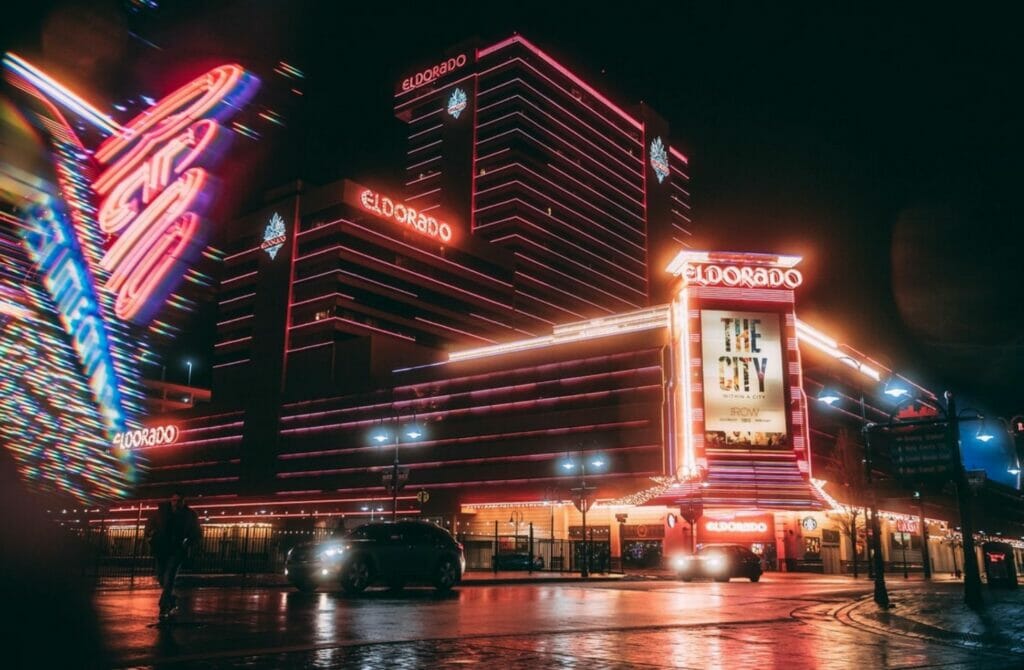 Is Reno An Expensive City To Move To?
Unfortunately, Reno isn't the most affordable city in the country to move to and one of the issues residents of the city face is housing affordability. According to a housing analysis done by listing site RealityHop, Reno is the 21st least affordable city among the top 100 largest metro areas in the United States. The study compared the high price of housing in the city in comparison to median household incomes in the same area.
The median price of homes in the city is $444,000 compared to the average household income of $58,790. According to this figure, families living in the city would have to spend almost 41% of their annual income to afford a home in the city. This number is 30% more than the threshold the Department of Housing and Urban Development uses to regard a household as housing-cost burdened.
However, considering the above, the housing market in the city is as busy as it gets thanks to population flow from neighboring counties and cities as well as low-interest rates. Over time, higher-income Californians have begun moving to Reno to enjoy the low cost of living and tax benefits in the city.
Reno has a relatively affordable cost of living with an index of 116.2. As you might have guessed, the biggest contributor to this number is housing, which is rated at 160.3. Below are some factors that will influence the cost of living in Reno:
Health, utilities, and transportation all stand at 92, 95.6, and 94.2 respectively; all below the national average index. On the other hand, Groceries are slightly above the average national median at 102.3.
Property tax: average property tax rate in the county is 0.664%.
Sales tax: Reno has a combined sales tax rate of 8.27%, which is higher than the national average of 7.3%.
State income tax: lucky for you, there's no state income tax in Nevada.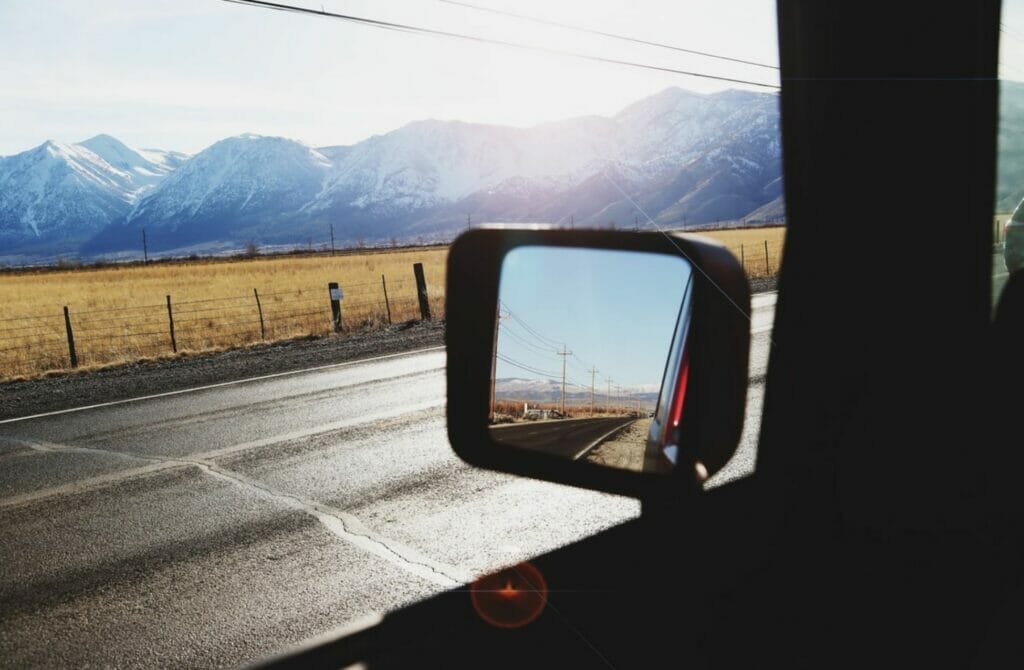 The Best Gay Neighborhoods In Reno
When relocating to LGBT Reno, there are a few areas you should know about as they are close to the queer community, allowing you to conventionally pull your U-Haul up to your new house in a gay-friendly neighborhood or part of town.
If you're a lesbian, gay, bisexual, transgender, or otherwise queer person manifesting a liberal neighborhood with facilities you'll cherish, start with these top gay and gay-friendly Reno neighborhoods to discover your perfect new home, each with its own distinct personality.
Give yourself enough time to acquaint yourself with Reno's diverse personalities, and remember that this city offers something for everyone – LGBTQ or not!
If it all seems a little overwhelming, you should speak to a local LGBT real estate agent for a more nuanced and up-to-date understanding of the best options available to you.
Most areas in this city would welcome you, but let's take a look at the handful of the more fabulous gay areas in Reno are and talk about the Reno gayborhood where you might feel most at home!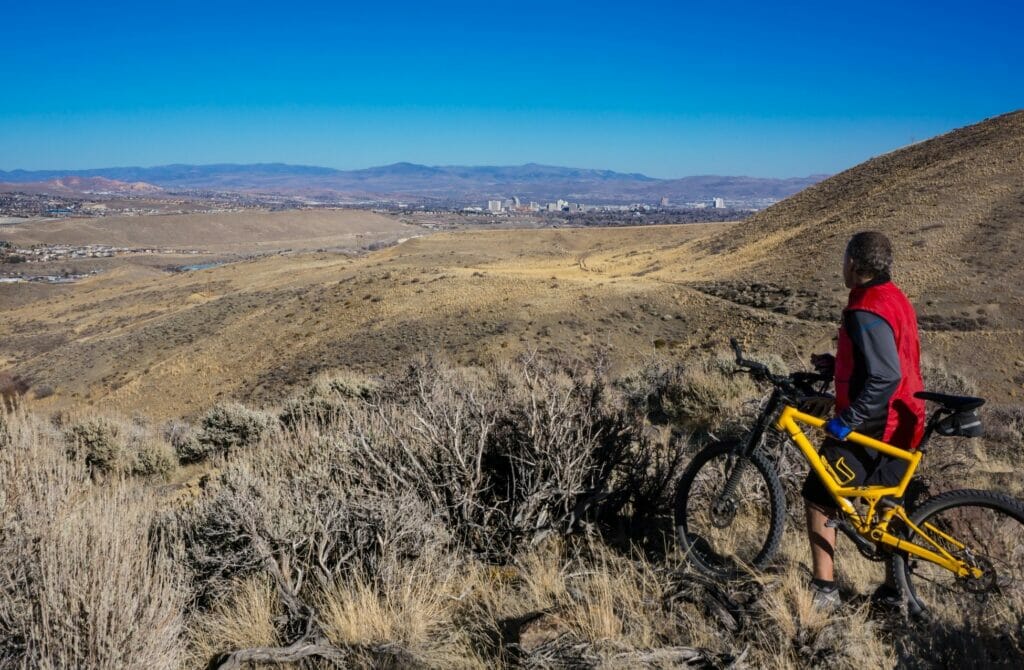 Wells Avenue
Wells Avenue is a shopping area and neighborhood, which is a great mix of homes and historic businesses including diverse restaurants. You are also walking distance then to the Freight House District and the best gay bars and clubs in Reno The median price of homes in Wells Avenue, downtown Reno is around $289,000.
Old Southwest Reno
This neighborhood is next to downtown Reno and is a combination of well-kept houses from various areas. Old Southwest Reno is near the Nevada Museum of Art as well as Reno's Riverwalk District. Homes in Old Southwest Reno can be on the pricier side with some of them getting to the million-dollar price range.
Hidden Valley
If you're looking to move to a subdued rural neighborhood with views of the ginormous mountains, Hidden Valley could be what you're looking for. Hidden Valley is in southeast Reno and close to the Rosewood Lakes Golf Course. Homes in this neighborhood are ranch-style with sufficient acreage on each property in the neighborhood.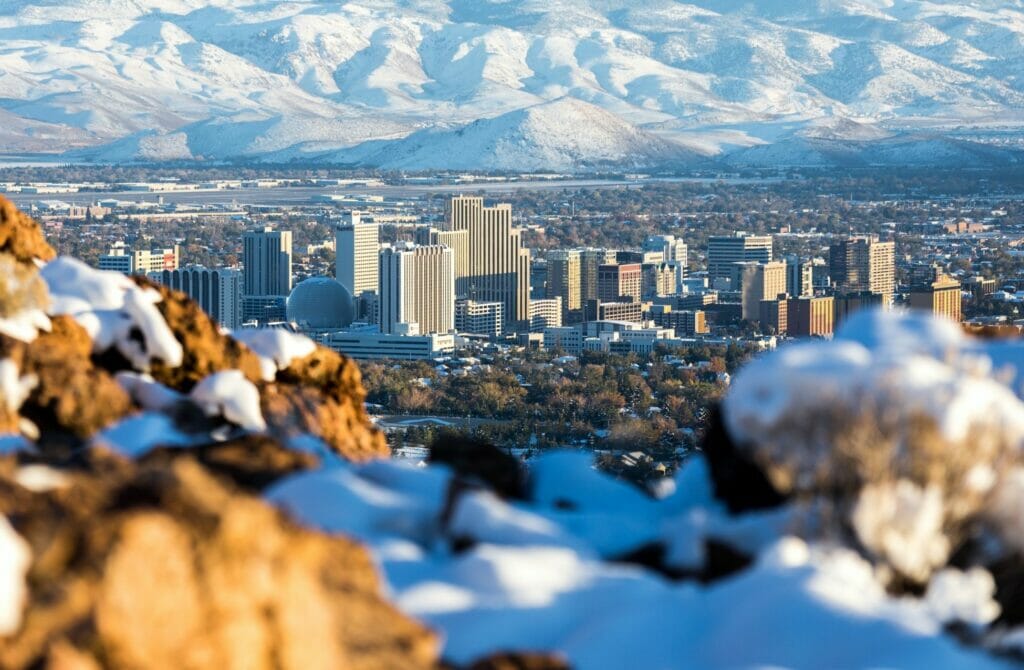 LGBTQ+ Community Organizations in Reno
Wherever you live, it's critical that you support LGBT organizations in whichever capacity you can so that they can continue to reach out and support other community members who are more vulnerable. After all, we are all stronger when we work together, and everyone requires assistance at some point.
Reno has a strong and wonderfully diverse LGBTQ community, which has contributed to the city becoming more gay-friendly in recent years.
As a result, there are several resources and LGBT centers available to community members, their allies, friends, and families – and you should feel free to use them or lend them your support as appropriate to keep your new home city moving ahead!
PFLAG Reno
PFLAG Reno is the local chapter of the country's largest LGBTQ+ grassroots organization of its kind. PFLAG is well-known for supporting the LGBTQ+ community, their friends, families, and allies across the country in various ways. The organization also collaborates with others and has more than 500 chapters.
The organization plays a vital role when it comes to providing resources, support, and advocacy to the queer community.
Gay &Lesbian Chamber of Commerce Nevada
The Gay and Lesbian Chamber of Commerce in Nevada is an advocacy group whose mission is to increase advancements and economic opportunities of the LGBTQ+ establishments in the region.
The organization is a vital source if you'd like to discover businesses to support all over Nevada. It is also an essential resource if you're looking to promote your business or network with other people.
Northern Nevada Transgender Resource Guide
The Northern Nevada Transgender Resource Guide helps transgender people in the region find the resources they require. Resources that the organization helps transgender people acquire include services such as medical and transition services, mental health services, advocacy, and spiritual support.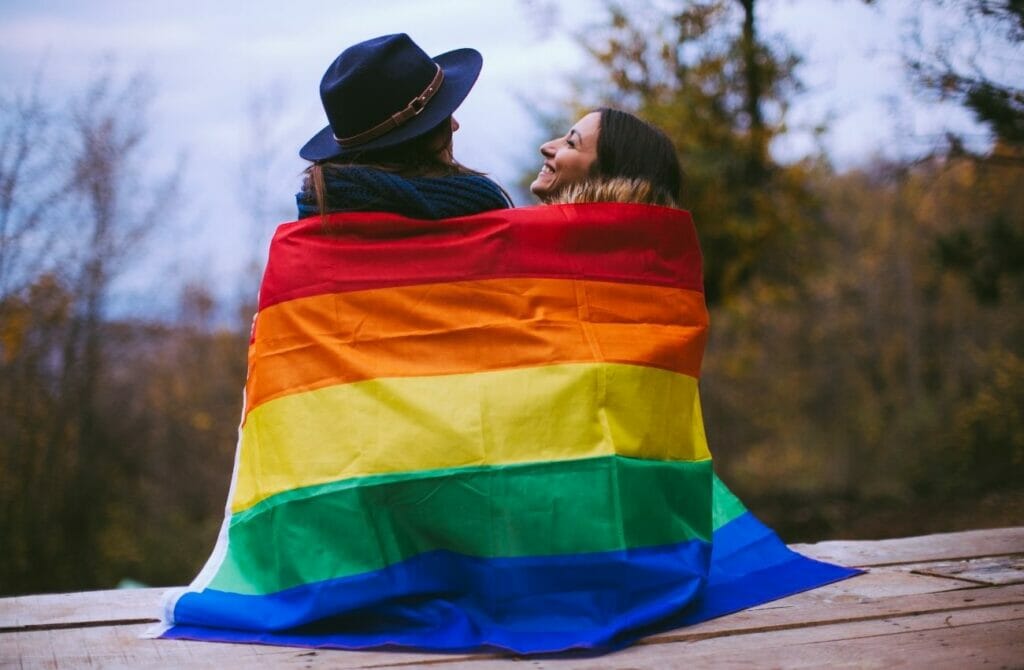 Regular LGBT Events in Reno
You might want to spend some of your time at the LGBT events in Reno to network, make new friends, or simply to enjoy yourself. After all, moving to a new city can be hard enough, and these are great ways to meet new like-minded people.
Below are some that you shouldn't miss.
Reno Gay Pride
The Reno Gay Pride Festival has been commemorating diversity, equality, and all that comes with the LGBTQ community for over two decades. Every year, the festival attracts massive audiences and provides a variety of exciting events for attendees to enjoy. It's an event you should absolutely mark on your calendar.
Northern Nevada Pride
Every year, the Northern Nevada Pride Festival is a must-attend LGBTQ event. Parades, festivals, family-friendly entertainment, networking opportunities, and other activities are planned for the event. It's a terrific way to have fun, meet new people, and get connected. Don't pass it up!
Nugget Rib Cook-Off
The Reno Nugget Rib Cookoff is a well-known annual Reno event. This contest has been running for over 30 years to showcase the best rib-cooking abilities in Reno and throughout the nation. Every year, some of the country's top barbecuer's compete in the event, and thousands of barbecue fans attend to enjoy the celebrations and devour thousands of pounds of exquisite barbecue. It is not LGBT per see but its such a big part of the local culture we wanted to include here.
Drag Bingo
The Emerson Bar hosts Drag Bingo every second Thursday of the month! Every month, you can win fantastic items, with revenues of the event going to a different charity. If you're looking for a movie and brunch, on the third Saturday of each month, visit Cafe Whitney, located within the Whitney Peak Hotel in downtown, for their Drag Brunch.
Guests are welcomed to a tasty brunch as well as fantastic entertainment, courtesy of the Haus of Does Moore.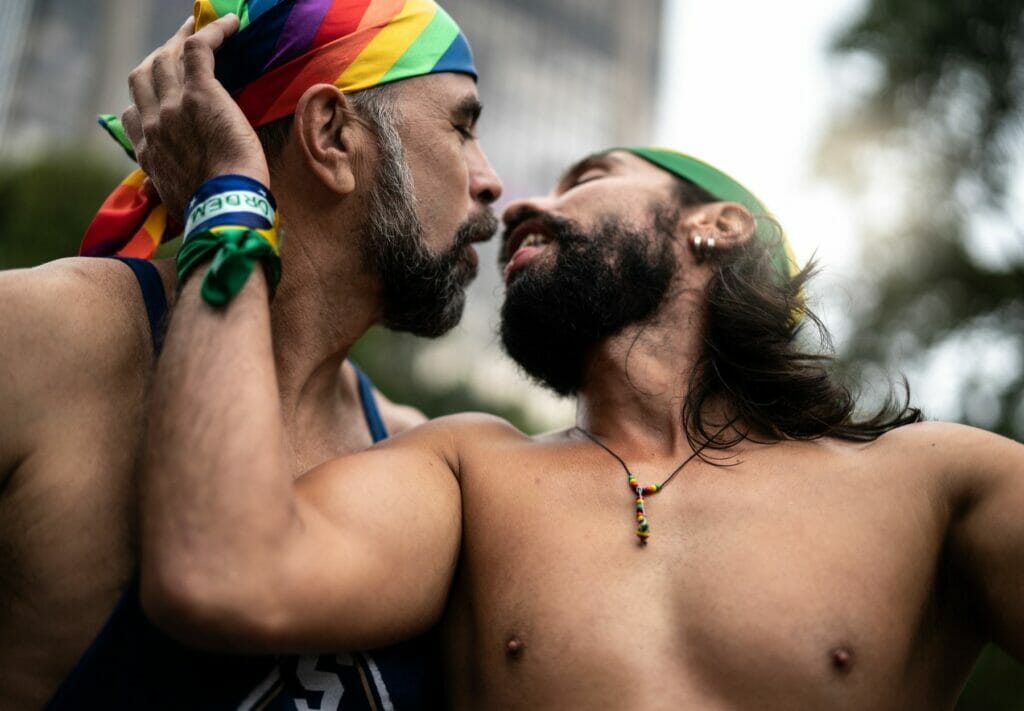 LGBT Owned Businesses in Reno
It's only natural to want to support queer companies after moving to LGBT Reno. Creating a safe location where people may relax, shop, dine, and come together without fear is one way to create a safer and more inclusive community.
As a result, it's critical that we, as members of the LGBT community, support such businesses ( and one another's aspirations). In Reno, however, there are a lot of LGBTQ-owned businesses. Here are a few you should absolutely have a look at.
Jason B. Cooper Tax And Accounting Services
Jason B. Cooper is an Enrolled Agent for Tax and Accounting services. He will help you prepare taxes for yourself or your business in the Reno area. He specializes in Domestic Partnerships and will help you achieve your tax goals. Jason is an enrolled professional who practices before the IRS.
Reno Tahoe
Planning an activity within Reno? You don't have to stress about it because Reno Tahoe is here for you. As professional meeting and travel planners, Reno Tahoe will help you get away from all the stresses of daily life and experience different activities such as hiking, skiing and much more. Whether it's with your partner or the entire family, Reno Tahoe can make your dreams come true!
5 Star Saloon
The longest-running gay bar in Nevada, open since 1971. It is a large and happening cocktail bar with DJs, cheap drinks, stage shows, and dancing. The best place to start any night off, or to meet gay locals in Reno.
Steve's Bathhouse
A safe meeting place for gay, straight and bisexual men and women. Residing in the same location since 1962 they are the oldest bathhouse in the country and ensure privacy and maintain a clean and safe environment at all times. Steve's Bathhouse boasts private rooms, lockers, steam room, dry sauna and more.
Final Thoughts On Moving To LGBTQ Reno
Even though most people would not consider Reno the first LGBTQ city they should move to in the Southwest, it can be a better option than nearby cities such as Las Vegas. If you're moving with your family, the truth is that it may be a better place to raise a family since it isn't as strongly associated with the 'sin city' environment that Las Vegas's reputation is built on.
Even though the city was founded on the back of the gaming industry, few residents pay attention to it and many completely avoid casinos. Reno is a city that comes with much to offer such as outdoor activities and cultural events that will keep you and your family busy all year long.
Remember that life is what you make it and in whatever Reno neighborhood you choose, may you find the freedom and comfort you seek.
The best thing you can do to uncover LGBT Reno is to take a deep dive and discover the scene for yourself by living in a queer-friendly area, attending local LGBT businesses and events, and getting involved in LGBT community organizations and sports teams.
While progress has been made, there's still a lot to be done for the future of LGBT generations coming up. Do this, and we promise moving to LGBT Reno will be more enjoyable and you'll quickly connect with like-minded people to add to your chosen family here.
We hope that this article has cleared a lot of the questions you had about moving to Reno as an LGBTQ individual.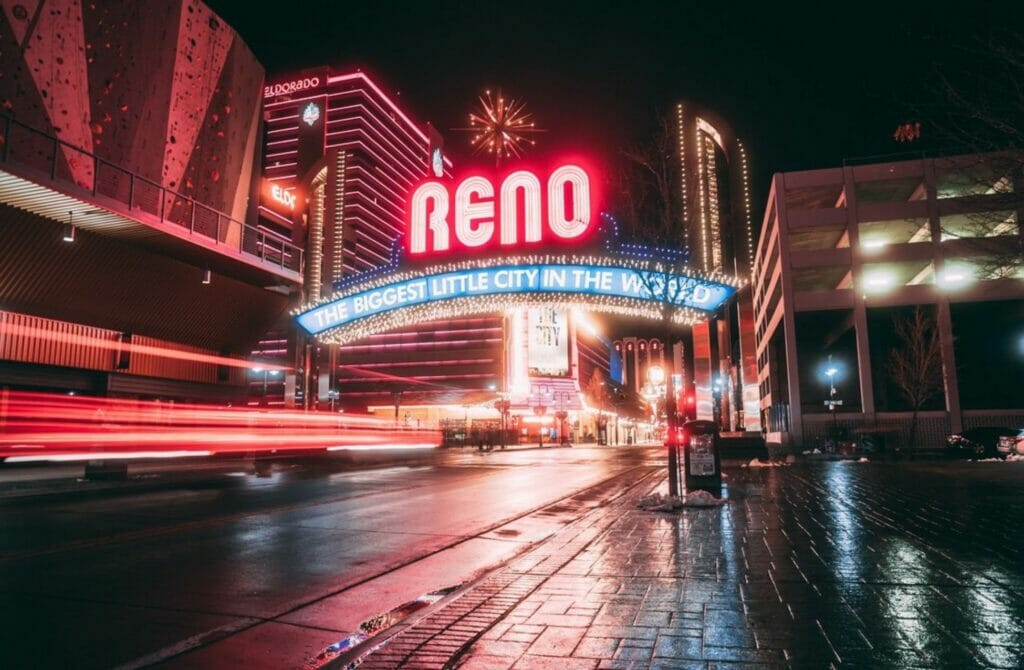 Finding Gay Realtors In Reno Nevada
Why would you consider someone's sexuality when searching for the perfect realtor? This might sound a little odd at first, but there are plenty of reasons why a gay realtor in Reno is your best bet in looking for the home of your dreams.
After all, when it comes to one of life's most significant purchases, it is not too much to ask to be assured of fair, equal, and honest representation by someone that knows the unique needs and desires of the queer community.
Worst, many people (including up to a 1/3 of Americans) still don't believe our community merits protection and dignity in housing, adoption, employment, and other sectors of life.
So it is no wonder that reports of discomfort, needless difficulty, unenthusiastic representation, or even outright hostility are rampant from LGBT individuals using everyday realtors. Everyone should be assured of a pleasant, smooth home buying or selling experience while being fully represented – and that is why we believe you should let a gay realtor help you find your next home.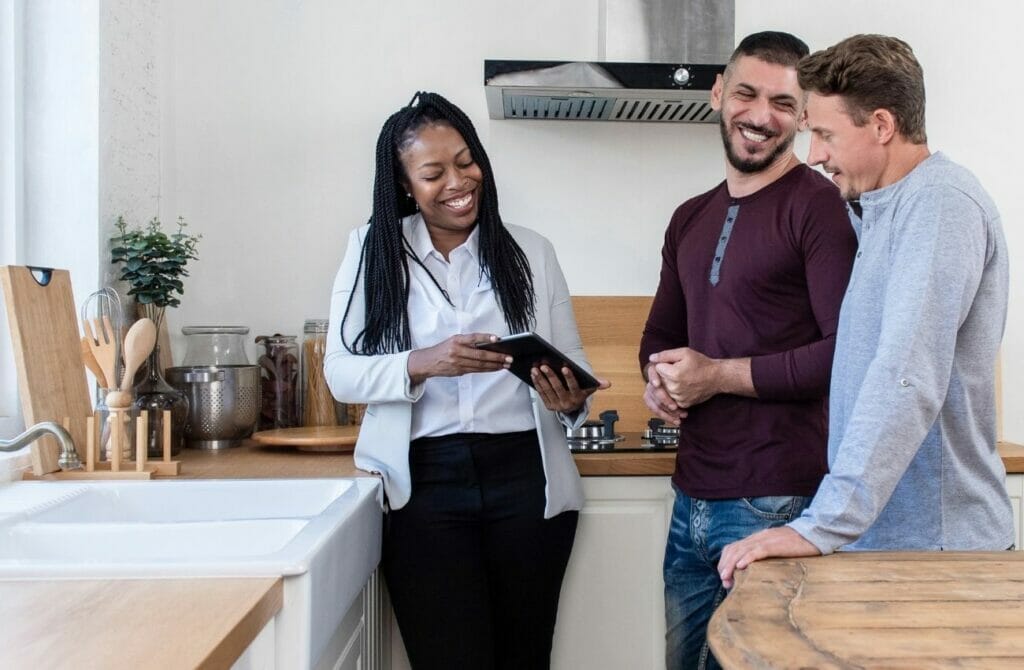 Gay realtors tend to have an understanding of the different neighborhoods in their area and know which ones they should select houses from. Now that's not to say a straight realtor isn't good enough for the job, but they've likely never had to consider some of the things queer people do. Instead of just being concerned by how busy, trendy, or up-and-coming a neighborhood is (or what it may look like), gay realtors do a deep dive into the areas they sell houses in to make sure they are safe for their clients.
In the past, it was challenging to find professional LGBT-friendly real estate agents in Reno, and almost impossible to find one if you were moving here from across the country and without access to a recommendation from a local. Thankfully, you no longer have to hunt for a realtor without knowing if they are accepting of others, as you can use a directory of gay, lesbian, and gay-friendly agents in Reno to do all the legwork for you.
Just visit the page, and you'll instantly be presented with a free list of gay, lesbian, and gay-friendly agents who could not only assist you with your move but also provide other beneficial information such as help with LGBT+friendly schools, shopping, storage companies, contractors, etc.
Read the gay real estate agent bios and choose the agent that is best for you. It is vital that you seek out someone who will stand by you and support you and your family in one of the most exciting times in your life.
Even better, there is never any hidden agenda, cost, or obligation!