In 2016, a Consumer Survey ranked Myrtle Beach the number one beach in the U.S, making it one of the country's most sought-after vacation destinations. There's a thriving culinary, art, and culture scene and plenty of fun, sun, and sand.
However, experiencing Myrtle Beach doesn't have to be a short vacation for you. Why not consider moving to LGBT Myrtle Beach and call its environment a permanent home? If you have already made the choice to move here, bravo! Consider this your guide to what living in LGBT Myrtle Beach is like and how to get involved with the local queer community.
Yes, just like in Colorado Springs, Buffalo, Provincetown, and other smaller US cities, there is also a tight-knit gay scene here (if you know where to look), and this is something a gay realtor in Myrtle Beach can help you navigate as you find your new perfect home here.
Once you throw in the outstanding seafood dining scene, celebrity-designed golf courses, outlet-style shopping activities, endless miles of wide beaches, and a plethora of outdoor activities, you can begin to see why Myrtle Beach is one of the most underrated destinations for members of the LGBTQ+ community looking to move from their current locations.
Before we dig a little deeper to find out what the city has in store for you as a member of the queer community, let's first take a look at some of the highlights of moving to LGBTQ Myrtle Beach.
Highlights Of Moving To LGBTQ Myrtle Beach
Other than the fun, sun, and sand, there's plenty more that LGBT Myrtle Beach has to offer. Take a look!
It's a Tourist Town
Before you move here, you have to understand that this tourist town attracts millions of visitors each year. You will enjoy living in this city if you love meeting new people and discovering tourist attractions. One of the most prominent tourist attractions here is amusement parks, beaches, retail developments, and golf courses. Myrtle Beach is the proud home to more than 1900 restaurants, so if having opportunities to eat out is essential, you will not be disappointed here.
The cost of living
Myrtle Beach is one of the most affordable cities in the United States. Most of us usually have to choose between a city with a low cost of living or a living in an excellent location with a heavy price tag. However, with Myrtle Beach, you don't have to make this choice; the city has a low cost of living and is also desirable.
Beach Lover's Paradise
If you've ever dreamed of living near the beach, now is the time to make those dreams come true. In Myrtle Beach, you can spend your weekends soaking in the sun or take a stroll along the beach every night after dinner. The city has 60 miles of beach. Since there are plenty of tourist attractions inland, you don't have to worry about the beaches getting overcrowded.
Educational Opportunities
Myrtle Beach only has one public school district. However, there is plenty of charter and private schools within and near the city. The largest university in the town is Coastal Carolina University. There's also ITT Technical Institute, Palmetto School of Career Developments, and Miller-Motte Technical College. Myrtle Beach is also home to the Golf Academy of America.
Does Myrtle Beach Embrace the LGBTQ Community?
Myrtle Beach's score on the Municipal Equality Index (MEI) for 2020 has more than doubled. The HRC's annual index evaluates laws, policies, and services inclusivity for the LGBTQ community. In 2020, the city received a 52, up from a 23 in 2019. This is the third-best score in the state, chasing Charleston and Columbia.
LGBTQ people in South Carolina may experience legal challenges that non-LGBT people do not. Same-sex sexual activity in South Carolina is legal. Families headed by same-sex couples and same-sex couples are entitled to all the protections that heterosexual married couples enjoy. However, discrimination based on gender identity and sexual orientation or gender identity is not prohibited statewide like in Myrtle Beach.
In February 2017, voters in the state elected their first openly-gay lawmaker to the S.C House of Reps. The lawmaker, Jason Elliott, is a Republican who represents the 22nd Congressional District. Myrtle Beach became a leader in LGBT rights in the state after its city council passed an amendment adding new language to the human rights ordinance. Gay rights activists in the city refer to this ordinance as one of the most comprehensive in South Carolina.
While other cities in South Carolina have also adopted similar ordinances to protect gay and lesbian rights, they're often faulted for being limited. Myrtle Beach's law on human rights includes language protecting gender identity and sexual orientation. In itself, this is a strong statement by the town that everyone deserves to be treated fairly and have equal opportunities.
The ordinance covers employment, education, city services, housing, public accommodations, and law enforcement. It covers locals and visitors to the city. While the rule doesn't provide specific penalties against discrimination, it gives those that have faced different forms of discrimination some recourse.
Such people can call a city hotline to register complaints and involve South Carolina's human rights commission. The new ordinance gives LGBTQ residents of Myrtle Beach hope that they can move forward. While living in Myrtle Beach, remember that some people are conservative. So, you might want to keep intimate talk to yourself, especially when talking to strangers, or when on a taxi ride, for example. This is not meant to scare you but is a means to help you avoid any uncomfortable situations that arise.
Is Myrtle Beach An Expensive City To Move To?
The housing rating in Myrtle Beach is 64.8 and is 33.2% lower than the U.S national average. The city's median home value is lower than other cities in the region due to many tourists visiting each year. It isn't uncommon for residents to turn their homes into vacation rentals or Air BnBs.
This itself has lowered the housing market. Check out some of the costs that put the cost of living in Myrtle Beach into perspective.
Housing, Utilities & Transportation: Housing prices in Myrtle Beach are 30% lower than the U.S average, while the cost of utilities is 18% higher than the U.S average. Transport expenses such as gas prices and bus fares are 8% than the country's average.
Healthcare: Healthcare in the city is the same as the national average.
The Best Gay Neighborhoods In Myrtle Beach
Not all LGBT individuals want to live near the relative frenzy of the Myrtle Beach boardwalk and promenade, so thankfully, there are lots of alternate areas to live for those who are seeking a calmer-yet-still-LGBT-friendly environment.
When relocating to LGBTQ Myrtle Beach, keep in mind that some neighborhoods are closer to all of the exciting queer events and happenings than others. Knowing them in advance will ensure that you arrive at your new home in the most suited gay-friendly area of town.
Start with these top gay and LGBT-friendly Myrtle Beach communities to find your fabulously perfect new home, each with its own individual personality, welcoming community, and amenities you'll adore. Allow ample time to become acquainted with Myrtle Beach's diverse personalities, and keep in mind that this city has plenty to offer everyone – LGBTQ or not!
Now let's take a look at where the handful of marvelous gay areas in Myrtle Beach are and talk about the Myrtle Beach gayborhood where you might feel most at home! Or speak to a local LGBT real estate agent for a more detailed understanding of the best options today.
Garden City Beach
Garden City Beach is located south of Surfside Beach. It is a small beach community loved for its family-friendly and lighthearted atmosphere. The area is famous for crabbing, watersports, and fishing since the inlet and the ocean meet here. The Pier, also known as the heat of the neighborhood, is an excellent spot for those fishing during the day who also want to enjoy live music in the evening. Surfing enthusiasts will be happy to ride on perfect waves at this beach.
Loris
Loris is a short drive inland on the northern side of the Myrtle Beach neighborhood. The district began in the late 1880s as a railroad town serving the lumber industry. It is also famous for chicken bog, a Southern dish made with chicken, rice, spices, and sausage. The neighborhood hosts the Loris Bog-Off Festival that attracts thousands of revelers to celebrate this dish every year. Downtown Loris offers a local farmer's market with lots of home-baked goods and produce, dining, and shopping.
Socastee
Socastee is a historic neighborhood and is home to one of ten swing bridges in South Carolina. The bridge was built in 1935 and swings regularly. Socastee hosts the Socastee Heritage Festival, which attracts large crowds in April. If you're looking to enjoy the 'wild side' of the city, head over to T.I.G.E.R.S Myrtle Beach Safari, an internationally known wildlife preserve located on more than 50 acres of a tropical environment and is home to dozens of species.
LGBTQ+ Community Organizations In Myrtle Beach
The LGBTQ community frequently has to rely on donor organizations or non-profits to push the LGBTQ agenda further.
Wherever you live, it's vital that you give your support in any way you can go to such organizations so that they may reach others and help other people within the community. You might need their help now – or at some point in the future.
Here are some community organizations in Myrtle Beach doing amazing work. If you're looking for LGBTQ groups to join, gain support, meet new people, or volunteer with towards a cause you like, these are a great place to start.
Pride Myrtle Beach offers artistic, cultural, educational, and social events that affirm the LGBTQ community, its allies, and supporters all over the Grand Strand. The organization seeks to promote inclusion, unity, and awareness of gender and sexual diversity while fostering a sense of community and creating safe spaces for the community, its allies, and families. Pride Myrtle Beach envisions a community that welcomes a safe and open environment while providing opportunities to celebrate love, diversity, and fellowship within the community.
SC Prime Timers is a non-profit, nonpartisan, and noncommercial social group targeting older gay and bisexual men and their admirers. The organization brings men living in the Columbia metropolitan and nearby areas together by hosting social events that foster long-lasting friendships.
The Matthew Shepard Foundation started as an organization that honored his life after he passed. The foundation's work is to educate parents with LGBTQIA+ children to love and accept them as they are rather than chasing them. The foundation has since helped develop the country's first legislation on federal hate crime.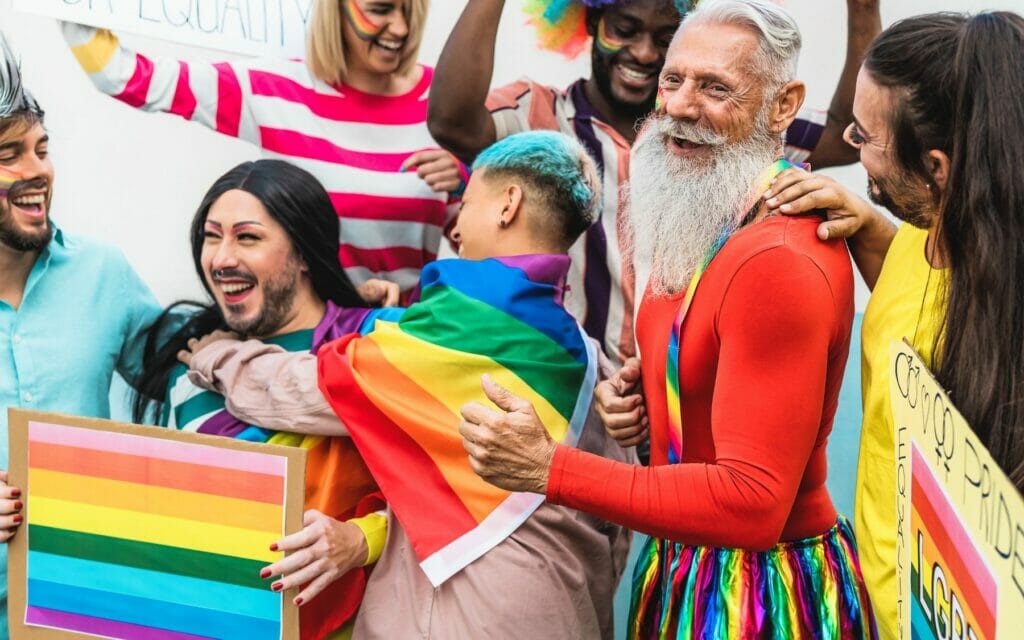 Regular LGBT Events in Myrtle Beach
Since Myrtle Beach is a tourist city, you can be sure that it is hard to get bored here. However, we all know you have to make new friends, meet people, and network after moving to a new city – and a tourist city makes this both easier and harder.
Thankfully, plenty of events, gatherings, and activities that target the queer community will help you do just that, and, as a result, there's no shortage of possibilities in the city for LGBTQ residents to enjoy.
Here are just some of the annual highlights you can look forward to after moving to LGBT Myrtle Beach. Check out these fun events for you and your newly chosen family to enjoy.
Third Monday Meetup
Every third Monday of the month, come over and meet people of diverse backgrounds for delicious food and drinks while you converse about the goings-on at Pride Myrtle Beach. Admission to this event is free, and everyone is welcome.
Myrtle Beach Pride Week
While other parts of the country are getting into Autumn, Myrtle Beach is enjoying the sunshine during the annual Pride in the Park festival. Pride festival in Myrtle Beach is a family-friendly affair that offers the local LGBTQ community a fun and safe space to celebrate and enjoy Pride.
St. Georges is the city's official gay bar. It is popular with both LGBTQ locals and travelers because of its friendly staff. During the week, come over and enjoy karaoke on Monday. Tuesdays are for Trivia night, while Wednesday is Whiskey night. Have fun!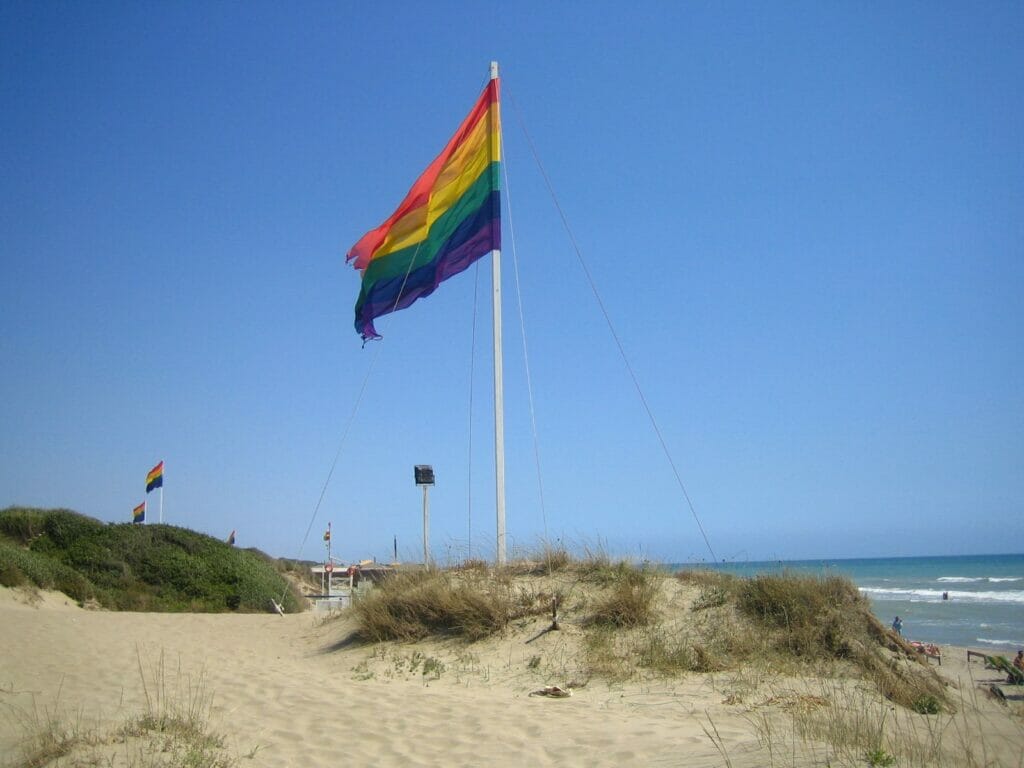 LGBT Owned Businesses In Myrtle Beach
Supporting local LGBTQ-owned businesses in a city is one way to affirm the community. Since the city is inclusive, it follows that there will be LGBT-owned businesses you can support or patronize.
It's only natural to want to support gay companies after arriving in LGBT Myrtle Beach. Establishing a secure environment where people may rest, buy, dine, and interact without fear is one strategy for making a safer and more inclusive society, and this is exactly what LGBT businesses should strive for.
It is vital to support these efforts wherever you are in order to ensure the queer community's survival and success. With that in mind, here are a few LGBTQ-friendly companies in Myrtle Beach worth visiting.
Beach Dreams Market
Beach Dreams Market is a local coffee shop that offers roasted coffee from different parts of the world. The coffee shops also provide locally baked muffins, bagels, and other goods. If you want something other than coffee, you're welcome to sample some custom-blended loose leaf teas.
Pawley's Island Bakery
Max Goree, a trained in LaVarenne, Ecole de Cuisine, France, founded Pawleys Island Bakery in 2010. He started this business to offer the locals a full-service bakery and has more than 35 years of food and baking experience. Pawley's mission is to use local vendors and serve fresh menu items. It is a family-friendly business that offers an array of gourmet treats and kids' goodies.
D Bryant Designer
D Bryant Designer is an openly gay florist that operates under the standard of love is love. The business supports LGBTQ unions and doesn't differentiate its services based on identity or orientation. Whether it's a wedding, a birthday, a corporate event, or a special celebration, the establishment will offer you exceptional products and services to give your special day the shine it deserves.
Myrtle Beach LGBT Weddings
Myrtle Beach provides the perfect venue for a beach wedding and if you're looking for an LGBTQ+ friendly service provider, look no further than Myrtle Beach LGBT weddings. They have wedding packages to cater to all, and whether you're looking to feature two bridal bouquets or two boutonnieres, this service has got your back and will give you the wedding you've always dreamed of.
Final Thoughts On Moving to LGBTQ Myrtle Beach
We hope we've given you a comprehensive overview of what life is like living in LGBTQ Myrtle Beach. Indeed, nothing quite compares to living in this beach town. Whether it's playing golf, casual dining, nightlife, or simply enjoying the beach, you will enjoy the change of lifestyle that Myrtle Beach offers.
Remember that life is what you make it, and whatever gay Myrtle Beach area you choose to start your new life in, we hope you find the freedom and comfort you desire.
Living in a gay-friendly neighborhood, frequenting local LGBT businesses and events, and joining in queer community groups and sports teams are the best ways to learn about LGBT Myrtle Beach.
We guarantee that if you do this, your transition to LGBT Myrtle Beach will be more enjoyable, and you'll meet like-minded people quickly to join your chosen family.
Finding Gay Realtors In Myrtle Beach South Carolina
When looking for the ideal realtor, why would you consider someone's sexuality? This may seem strange at first, but there are several reasons why contacting a gay realtor in Myrtle Beach is a great way to find your dream house.
After all, when it relates to one of life's most important transactions, it's not unreasonable to expect fair, equal, and honest representation from someone who understands the queer community's particular needs and wishes. Furthermore, unfortunately, many people (up to a third of Americans) continue to believe that our community does not deserve protection and dignity in housing, adoption, employment, and other areas of life.
So it's no surprise that LGBT people who use mainstream realtors often describe feelings of discomfort, unnecessary trouble, unenthusiastic representation, or even antagonism or outright contempt. Everyone deserves a pleasant, stress-free home buying or selling experience while being adequately represented, and this is why we feel you should hire a gay realtor to assist you in finding your future home.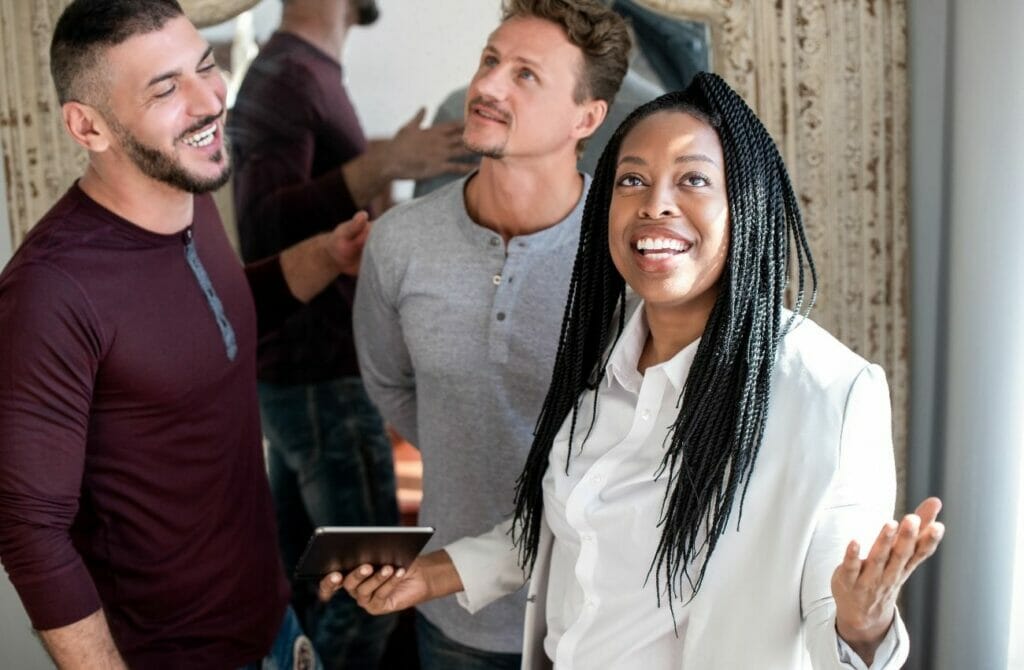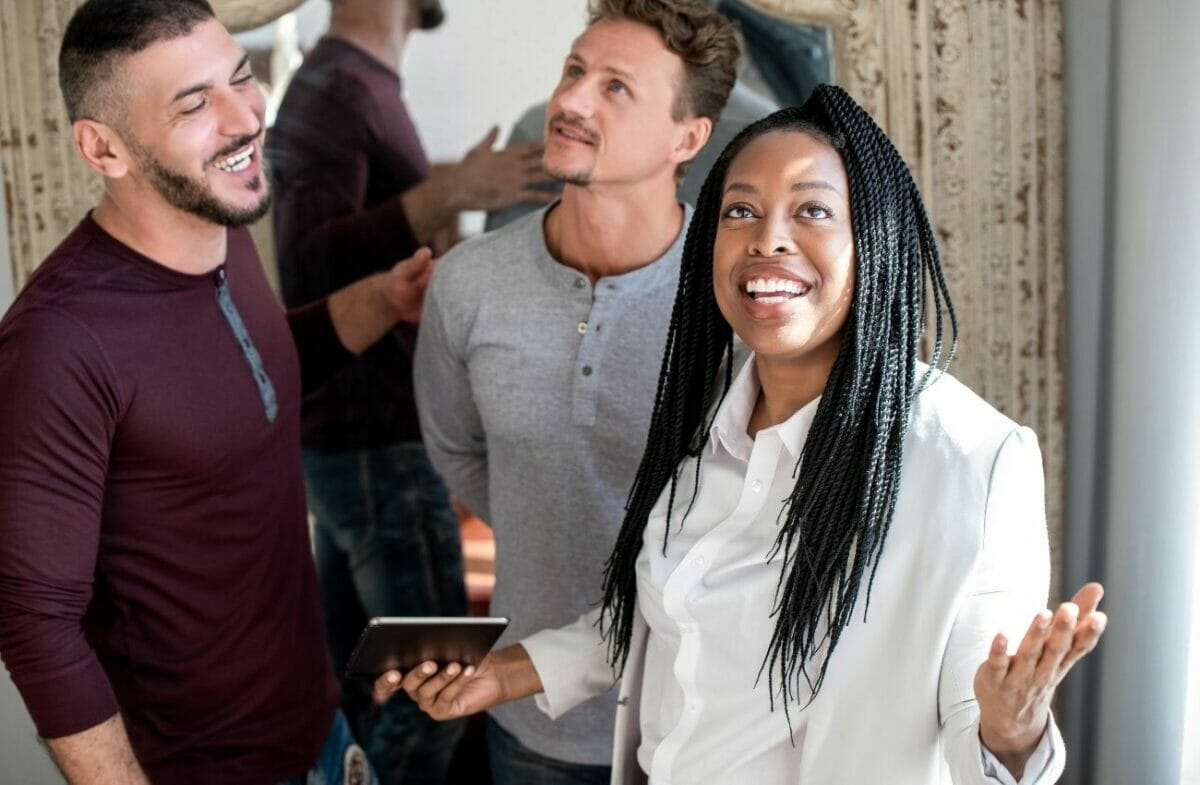 LGBTQ realtors are more likely to be familiar with the diverse communities in their area and know which ones may be best suited to you when looking for a home. That's not to say a heterosexual realtor isn't capable, but they've probably never had to address many of the issues LGBT people face. Rather than just being concerned with how bustling, fashionable, or up-and-coming a neighborhood is (or what it may appear like), gay realtors conduct extensive research into the neighborhoods in which they sell homes to ensure that clients are safe.
It used to be difficult to locate professional LGBT-friendly real estate agents in Myrtle Beach, and it was virtually impossible to find one if you were relocating here from out of state and didn't have access to a local referral. You no longer have to search for a realtor without knowing whether or not they are accepting of others because you can use a list of gay, lesbian, and gay-friendly agents in Myrtle Beach to do all of your homework for you.
Simply go to the page, and you'll be presented with a free list of gay, lesbian, and gay-friendly agents who can help you with your relocation as well as other useful information like LGBT+friendly schools, shopping, storage firms, tradesmen, and more. Read the biographies of LGBT real estate agents, then choose the one who is right for you. It's critical that you find someone who will be by your side and support you and your family during one of life's most exciting occasions.
Even better, there is no hidden motive, cost, or obligation whatsoever!