Are you thinking of moving to LGBTQ Fort Myers? You won't get disappointed! The city is popular for its beautiful natural scenery, rich history, and relaxing beaches. Fort Myers is a family-friendly, safe town, and we're sure you'll love it here.
Consider this your guide to what living in LGBT Fort Myers is like and how to get involved with the local queer community.
Yes, you read that right. Just like in Baltimore, Memphis, Kansas City, and other smaller US cities, there is also a tight-knit gay scene here (if you know where to look), and this is something a gay realtor in Fort Myers can help you navigate as you find your new perfect home here.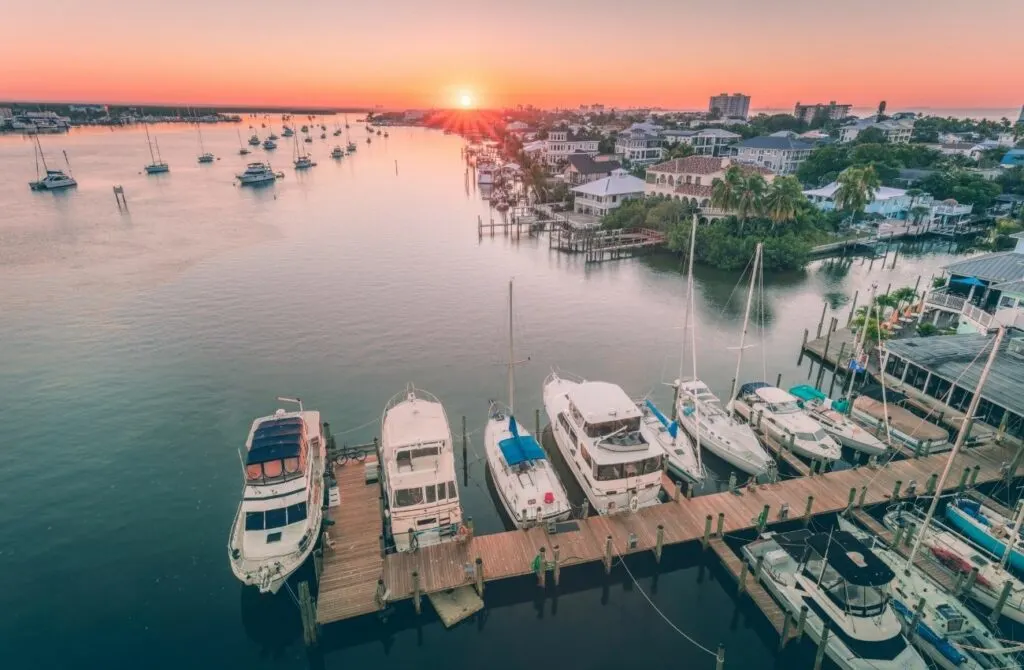 Once you throw in the outstanding dining scene, substantial artists community, jaw-dropping beaches, world-class shopping, and a plethora of outdoor activities, you can begin to see why Fort Myers is one of the most underrated destinations for members of the LGBTQ+ community looking to move from their current locations.
Before we dig a little deeper to find out what the city has in store for you as a member of the queer community, let's first take a look at some of the highlights of moving to LGBTQ Fort Myers.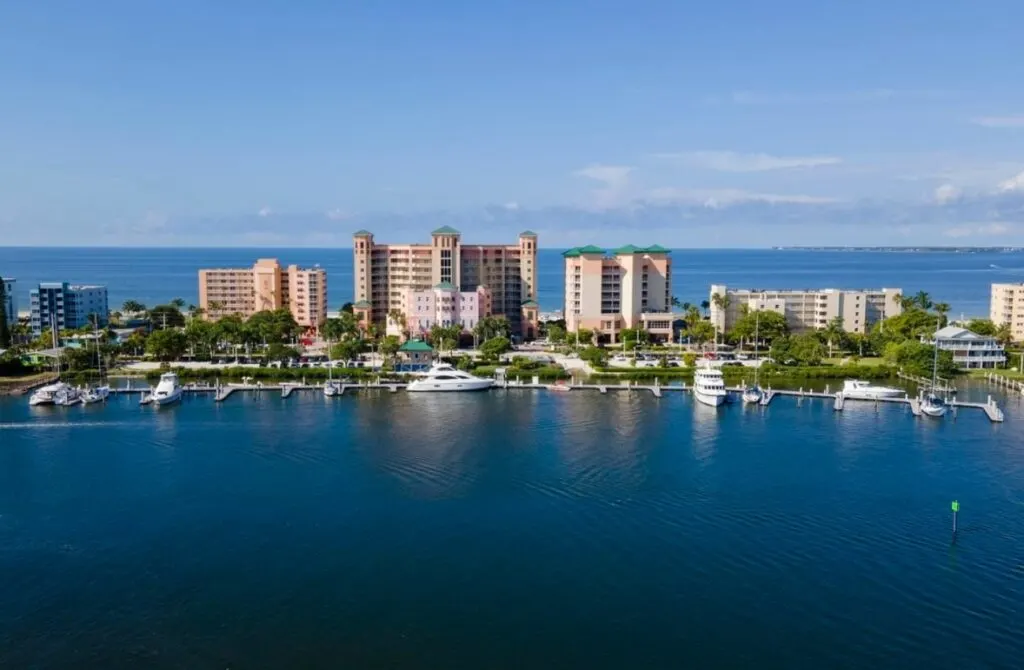 Highlights Of Moving To LGBTQ Fort Myers
While many (typically ill-informed) people think the only good thing about the city is that it's an excellent place to retire, families and young professionals also love to call this Fort Myers home. The city is perfect for spending sunny days outside at a community event or your local park with its warm and humid weather. However, this isn't all, so look at what LGBT Fort Myers has in store for you.
A Low Cost Of Living
One of the many advantages of living in this city is its affordable cost of living. The cost of living in Fort Myers is almost 4% lower than the country's average and 6% less than the state average. If you're a young professional or are moving with your family, you will enjoy living in one of America's fastest-growing cities.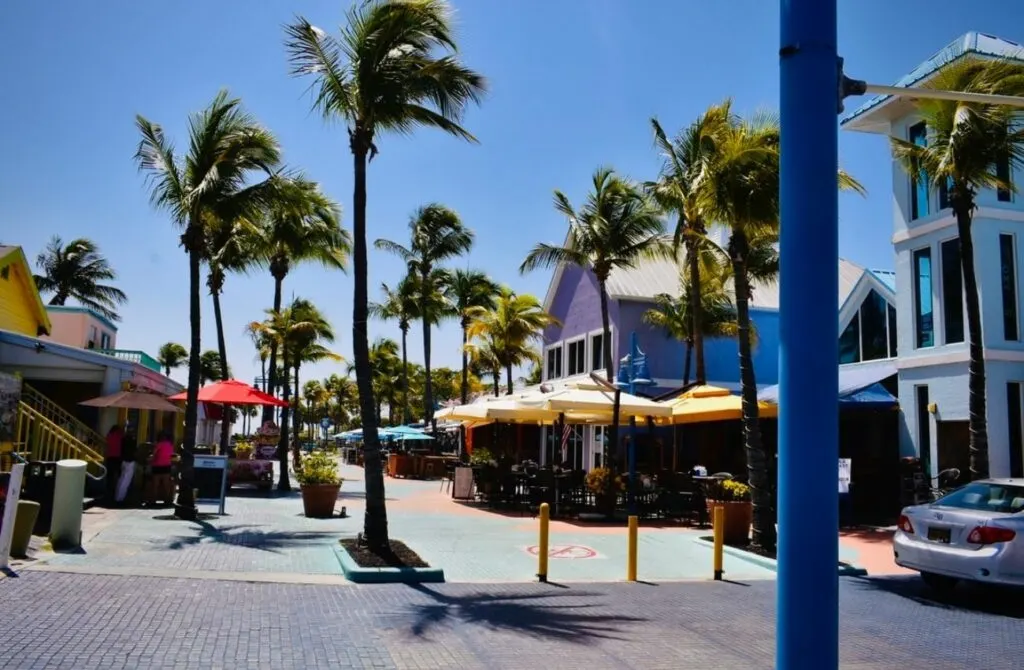 Get A Good Education
Fort Myers is one of the nations' most educated city's. If you're moving here with your school-aged kids, you're in luck because the public schools in this city are highly-rated. Some of the best public schools in the area include the Florida Southwestern Collegiate High School and Fort Myers High School. Higher education opportunities are also in plentiful supply since there are plenty of well-established institutions.
A Growing Job Market
The job market in Fort Myers keeps getting better and better. With industries such as IT, manufacturing, and financial services, the job market is guaranteed to grow in the next few years. Whether you're looking for a job in tourism, education, or healthcare, Fort Myers is the perfect place for you. Some of the biggest employers in the area include Lea Health, Alico, Publix, Florida Gulf Coast University, and Lee County School District.
The Great Outdoors
The beaches are some of the most popular attractions in this city—however, it's not all about the sun and sand. Fort Myers will offer you plenty of outdoor activities and recreational activities such as fishing and snorkeling. The Cayo Costa State Park, Lovers Key State Park, Shangri-La Springs, and Sanibel Island are just some of the places you can look forward to exploring.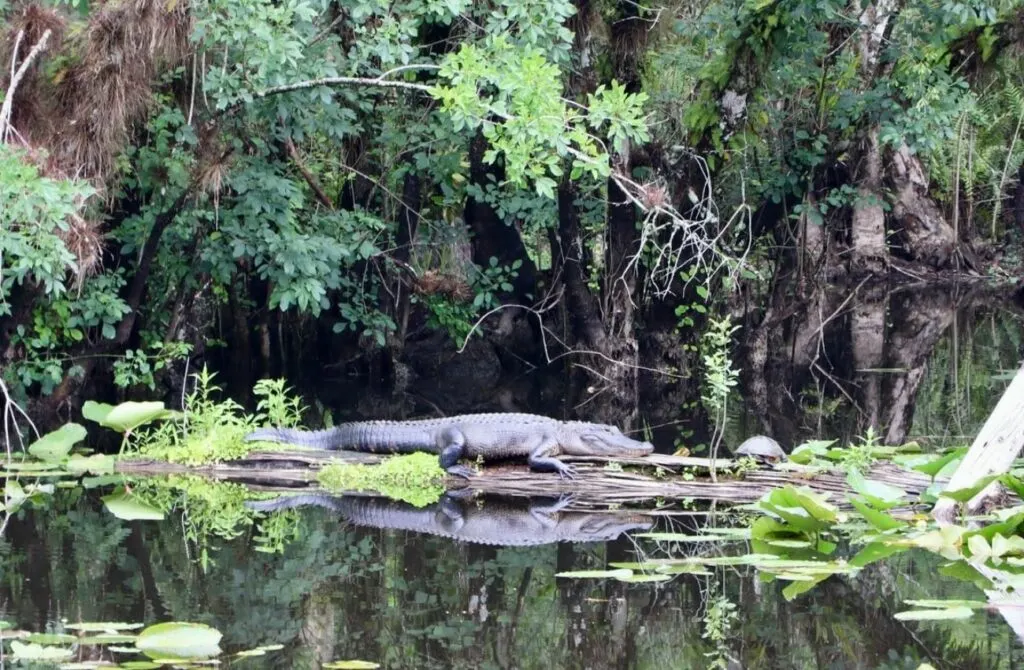 Does Fort Myers Embrace the LGBTQ Community?
Thanks to a new declaration by the government's equal rights commission, Florida's LGBTQ+ community is one step nearer to equal legal treatment. The Florida Commission on Human Relations, the state agency in charge of investigating discriminatory practices, reiterated its commitment to protecting Floridians from discrimination based on gender or sexual orientation.
As a result, the authority is now required to investigate claims of LGBTQ discrimination in public accommodations, housing, and employment. This means that members of the LGBTQ community here can live freely, knowing they will have equal rights as non-LGBTQ people. The LGBTQ community now has the same footing as heterosexuals and doesn't have to worry about financial stress due to their gender identity or sexual orientation.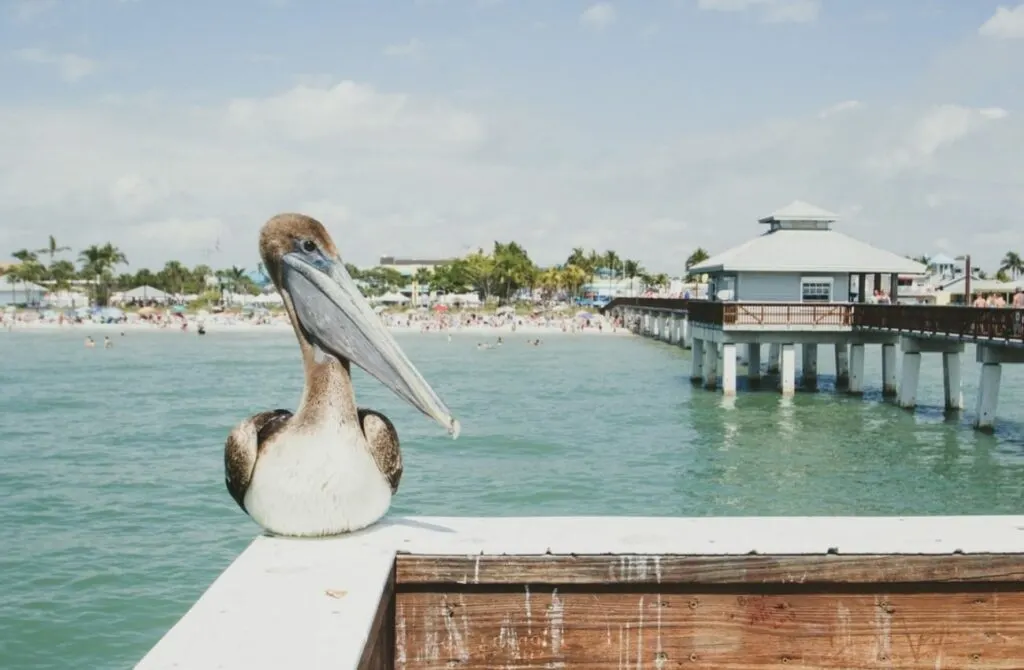 This order was influenced in part by President Joe Biden's anti-discrimination Executive Order, which he signed on his inaugural day in the Whitehouse. A Supreme Court decision in June 2020 also impacted the decision. The court ruled that under Title 7 of the Civil Rights Act of 1964, the clause prohibiting gender discrimination also pertains to gender identity.
The LGBT community has taken a while to realize that they face human rights issues. This legislation was passed decades ago, but not everyone was given the protection they deserved from the beginning. Unfortunately, discrimination impacts an area one can reside in SW FL.
Some neighborhood associations don't allow LGBT people to live in their communities. However, with the declaration, the LGBTQ community in the region is hoping to see some changes and an end to this practice. The LGBTQ community has been living in the shadows for a long time because they're scared of how other's will receive them.
After the declaration, the community is now free to live with their neighbors and enjoy similar protections as the rest of the residents without fear of discrimination and harassment. Sadly, however, this is still Florida – a deeply divided state, and so while queer rights are not as safe in the future from erosion as places like San Jose or Provincetown.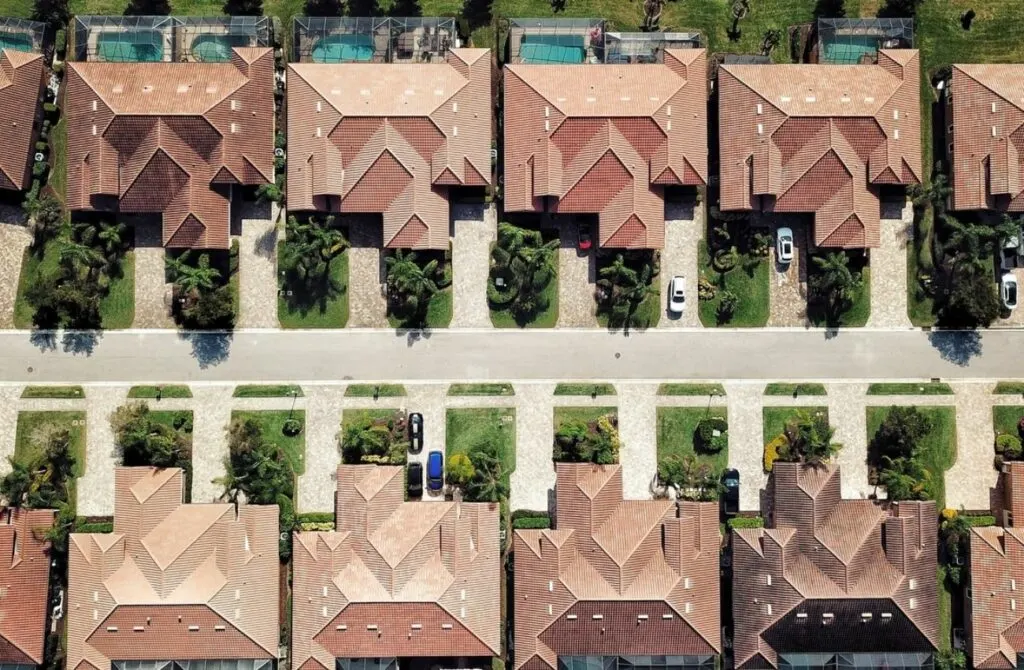 Is Fort Myers An Expensive City To Move To?
The cost of living in Fort Myers is 96.2. This is lower than the state's average cost of living of 97.5. The median cost of homes in the city is $208,700, much lower than the country's average of $231,200. If you're thinking of purchasing a home here, you will get it at reasonably priced rates.
Renting in Fort Myers is also affordable. However, when you buy a home, it can reduce your cost of living. Renting in the city will cost you an average of $770 each month for a one-bedroom rental and $1,240 for a three-bedroom rental.
Housing, Utilities & Transportation: Housing expenses in the city are 15% lower than the U.S average, and the cost of utilities is 12% lower than the U.S average. Transport costs such as gas prices and bus fare are 7% higher than the U.S average.
Food & Grocery: Grocery prices in the city are higher than the U.S average by 5%.
Healthcare: Healthcare is lower than the national average by 4%.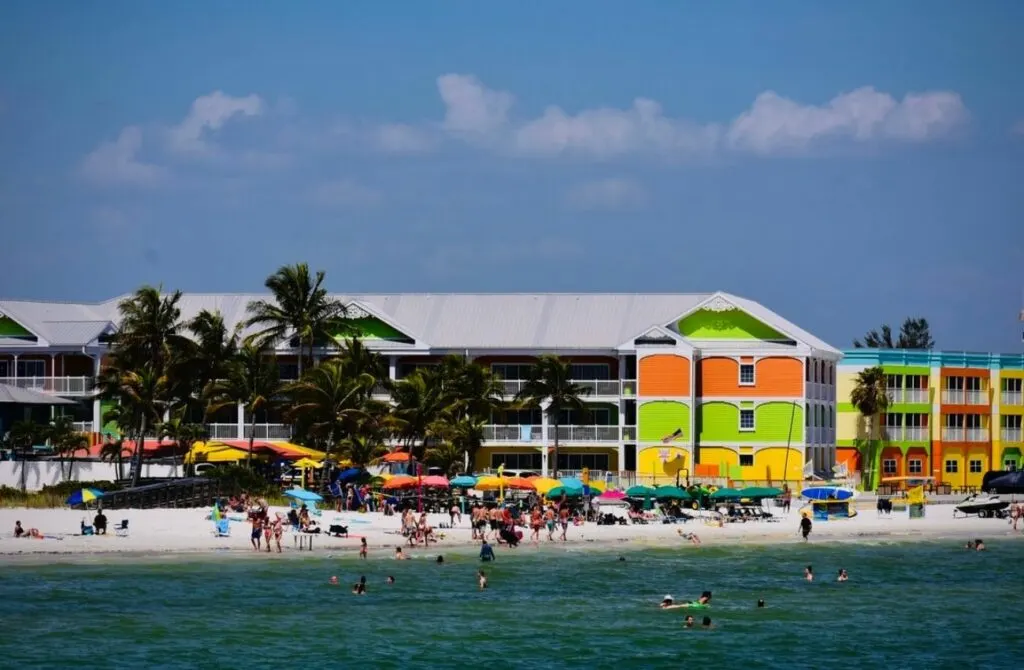 The Best Gay Neighborhoods In Fort Myers
Not all LGBT individuals want to live in the relative frenzy of Fort Myers Downtown Commercial District, so thankfully, there are lots of alternate areas to live for those who are seeking a calmer-yet-still-LGBT-friendly environment.
When relocating to LGBTQ Fort Myers, keep in mind that some neighborhoods are closer to all of the exciting queer events and happenings than others. Knowing them in advance will ensure that you arrive at your new home in the most suited gay-friendly area of town.
Start with these top gay and LGBT-friendly Fort Myers communities to find your fabulously perfect new home, each with its own individual personality, welcoming community, and amenities you'll adore. Allow ample time to become acquainted with Fort Myers's diverse personalities, and keep in mind that this city has plenty to offer everyone – LGBTQ or not!
Now let's take a look at where the handful of marvelous gay areas in Fort Myers are and talk about the Fort Myers gayborhood where you might feel most at home! Or speak to a local LGBT real estate agent for a more detailed understanding of the best options today.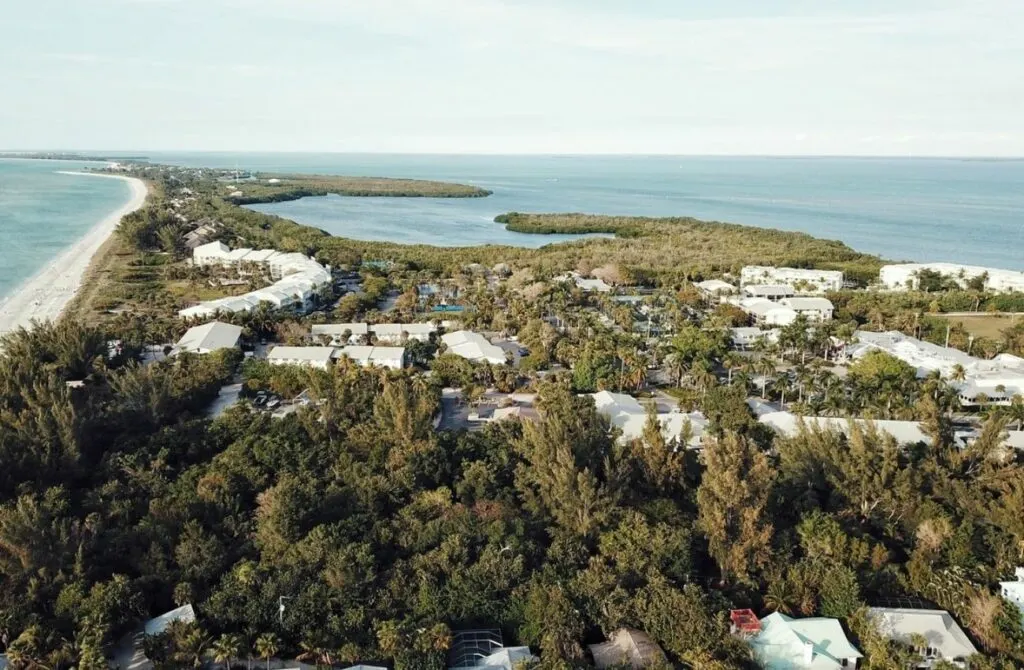 Sanibel And Captiva Island
If Island living is what you're looking for, Sanibel and Captiva Island should be at the top of your list. Both of these islands are connected by a beach. However, there are differences between them. Captiva is the calm and collected older sister, while Sanibel is the young, wild one. Both of these neighborhoods are popular for their beaches.
Sanibel is home to a vibrant community with boutique shops, restaurants, a community center, and an on-island school, while Captiva features buildings with vibrant colors and expansive properties.
Fort Myers Beach
Fort Myers Beach offers beautiful views of the sunset and a safe place to live. The neighborhood offers residents urban beach vibes, and most of them own their homes. The neighborhood comes with a population of almost 7,000 people and is made up of young professionals, families, and retirees. Fort Myers Beach features plenty of parks and restaurants, a great public school system, and vibrant nightlife.
Iona
Iona is rated as one of the best places to live in the city. It comes with a population of 14,000 and offers residents both the urban and the suburban types of living. The neighborhood is a short distance away from Captiva and Sanibel Island and offers pristine beaches and natural areas outdoors. The area is safe, is perfectly centralized for dining and shopping, and is close to locally owned businesses and jobs, so you have the convenience you need to get around.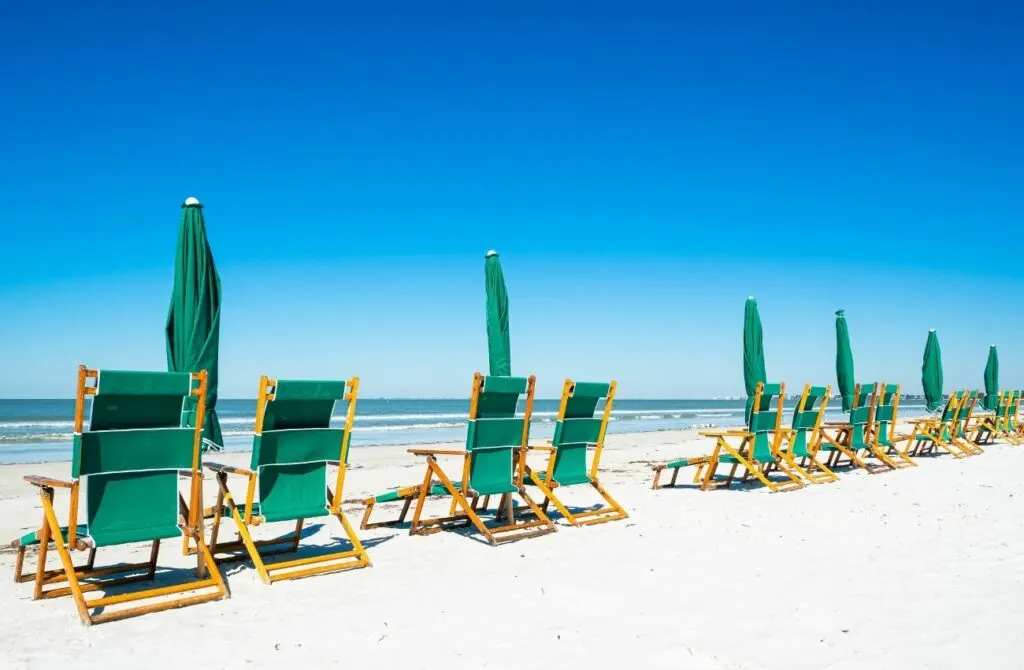 LGBTQ+ Community Organizations In Fort Myers
Fort Myers supports and loves its LGBTQ community with plenty of resources and organizations.
Wherever you live, it's vital that you give your support in any way you can go to such organizations so that they may reach others and help other people within the community. You might need their help now – or at some point in the future.
Here are some community organizations in Fort Myers doing amazing work. If you're looking for LGBTQ groups to join, gain support, meet new people, or volunteer with towards a cause you like, these are a great place to start.
South West Florida Harmony Chamber of Commerce
The South West Florida Harmony Chamber of Commerce aims to promote networking within LGBTQ-owned and LGBTQ-friendly businesses and the professional community. The chamber also promoted business opportunities to its members and promotes Southwest Florida as an LGBTQ and allied tourist destination. The organization also seeks to provide resources to its members and outreach to the community.
Fort Myers PFLAG is the local branch of the national organization. The organization is popular for its mission to support LGBTQ individuals, their families, friends, and allies across the city in different ways. It plays a vital role in providing support, advocacy, and resources to the Fort Myers LGBTQ community.
Visuality is an LGBTQ+ community center whose mission is to provide a safe, inclusive, and welcoming space to members of the LGBTQ community. The group also offers varied services for the Southwestern Florida LGBTQ community and promotes a unified community by providing resources and hosting events throughout the region.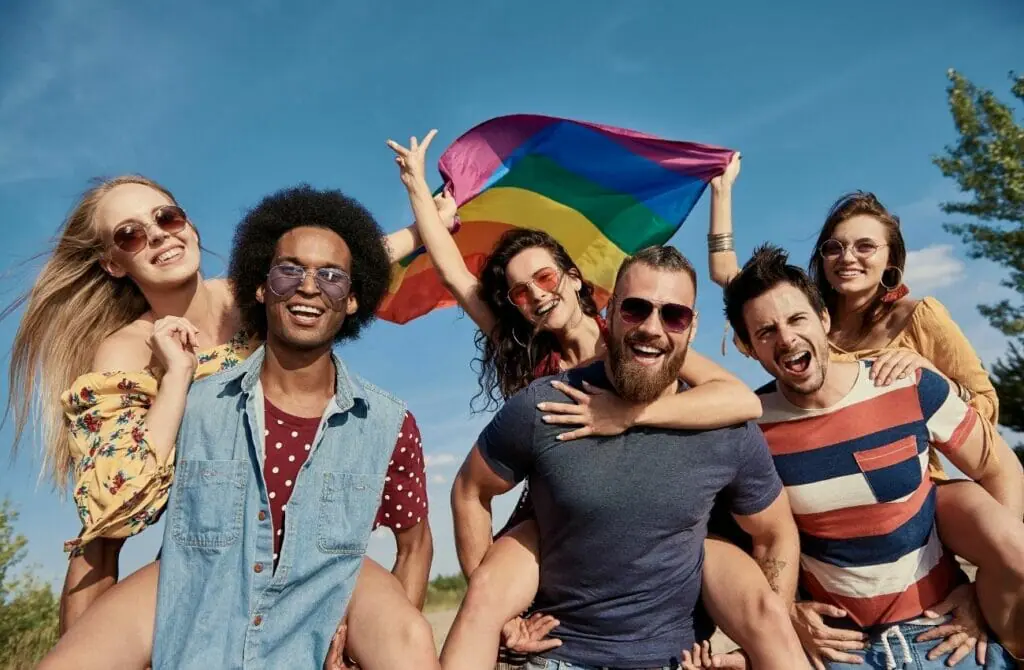 Regular LGBT Events in Fort Myers
The LGBTQ community in Fort Myers is vibrant, active, and growing. The community gets a chance to network and meet each other through several events all over the year.
Look at some events you shouldn't miss while living in Fort Myers.
Concerts By the Gay Men's Chorus of Southern Florida
GMCSF is the biggest gay men's chorus in the Southeast and the eighth largest in the US, with over 130 singers. Through sizable, main-stage shows in exceptional venues, community-inclined events, and volunteer initiatives, GMCSF offers live music and entertainment to the public. Their music, outreach programs, and vision inspire and move over 20,000 individuals each year, making them a major cultural asset and LGBTQ service group in the region.
SWFL Pride is the annual pride celebration in Southwestern Florida. The city celebrated its 11th Pride festival in October 2019, and the LGBTQ community was happy to see their friends, families, and allies joining the event to celebrate Pride. Each year, SWFL Pride continues to grow and receive support from the local community.
The event features plenty of vendor spaces, a pride parade, and family-friendly activities. SWFL Pride offers the LGTQ community a chance to come together and celebrate love, acceptance, and the immense contributions they make throughout the region.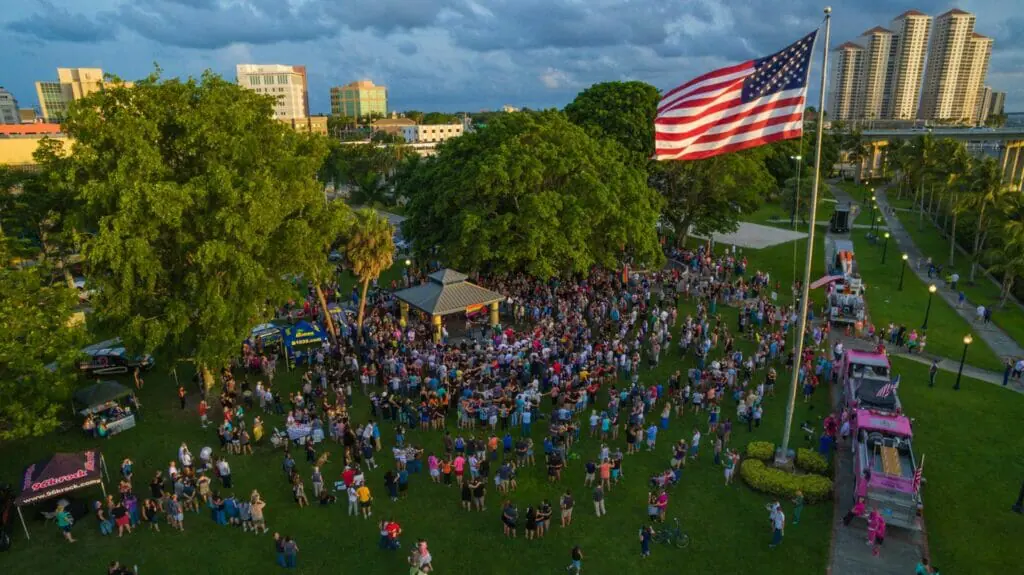 LGBT Owned Businesses in Fort Myers
It's only natural to want to support gay companies after arriving in LGBT Fort Myers. Establishing a secure environment where people may rest, buy, dine, and interact without fear is one strategy for making a safer and more inclusive society, and this is exactly what LGBT businesses should strive for.
It is vital to support these efforts wherever you are in order to ensure the queer community's survival and success. With that in mind, here are a few LGBTQ-friendly companies in Fort Myers worth visiting.
The gathering place is a gay-owned restaurant. Since it was founded by Tony Clark and his husband Shawn, who also double up as chefs, its goal has been to make their clients feel like they're enjoying a homemade meal every time they visit the establishment. The restaurant serves healthy, delicious meals that will please your appetite each time you eat them.
Barks and Bubbles is a family-owned and operated pet grooming store. Roy Yonkers and his husband own the business. Barks and Bubbles isn't a franchise or a chain store, so you can be sure that their approach to taking care of your pet and grooming it will be a personalized experience with one-on-one attention given to each pet.
The dog groomers here work exclusively with your pup from beginning to the end and do everything by hand. They don't use cage dryers and ensure that your dog is ready for pick up within two hours. Their unique approach to grooming pets ensures you and your pet don't have to endure any stress during the process.
The groomers use only the best quality products while focusing on hypo-allergenic, all-natural conditioners, and shampoos. All the products they use are vet quality.
The Print Shop, Inc has been providing the residents of Fort Myers Beach with high-quality prints since 1978. The shop ensures it provides exceptional customer service and fast print times. The shop can print all types of documents for you on different paper sizes. Customers always love how their prints turn out.
If you have a bigger print job, all you have to do is contact them, and they'll be ready to assist you. Whether you're looking for personalized envelopes or letters or looking to print brochures or menus for your local business, the Print Shop has expert printers that will get the job done perfectly.
A fun and fabulously LGBT-friendly hangout with over 500+ global beers, lots of craft drafts, tavern food, and plenty of good times.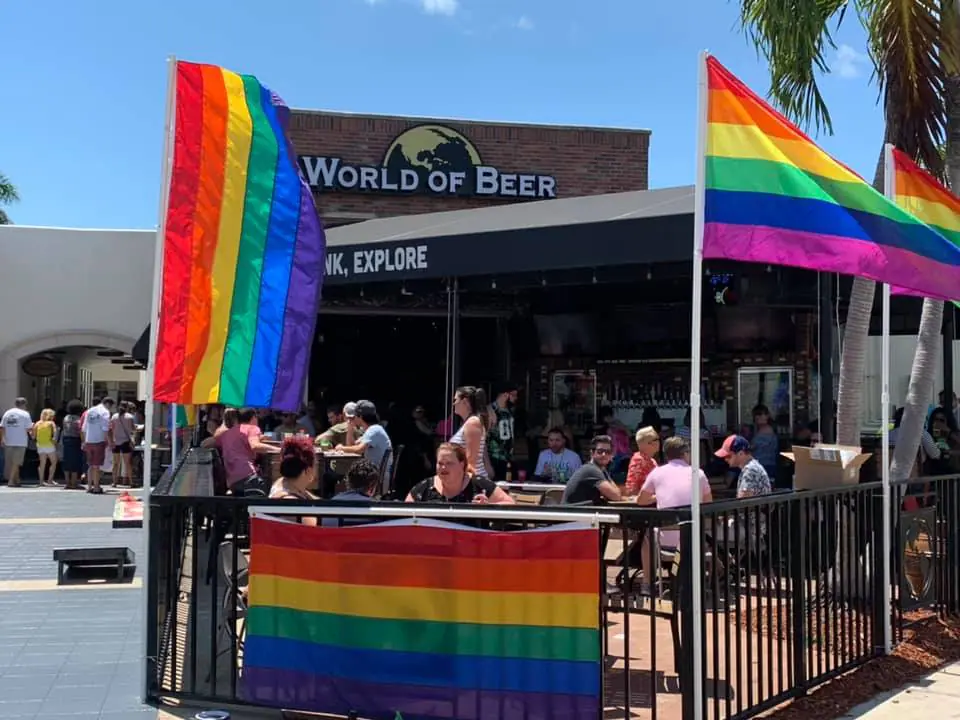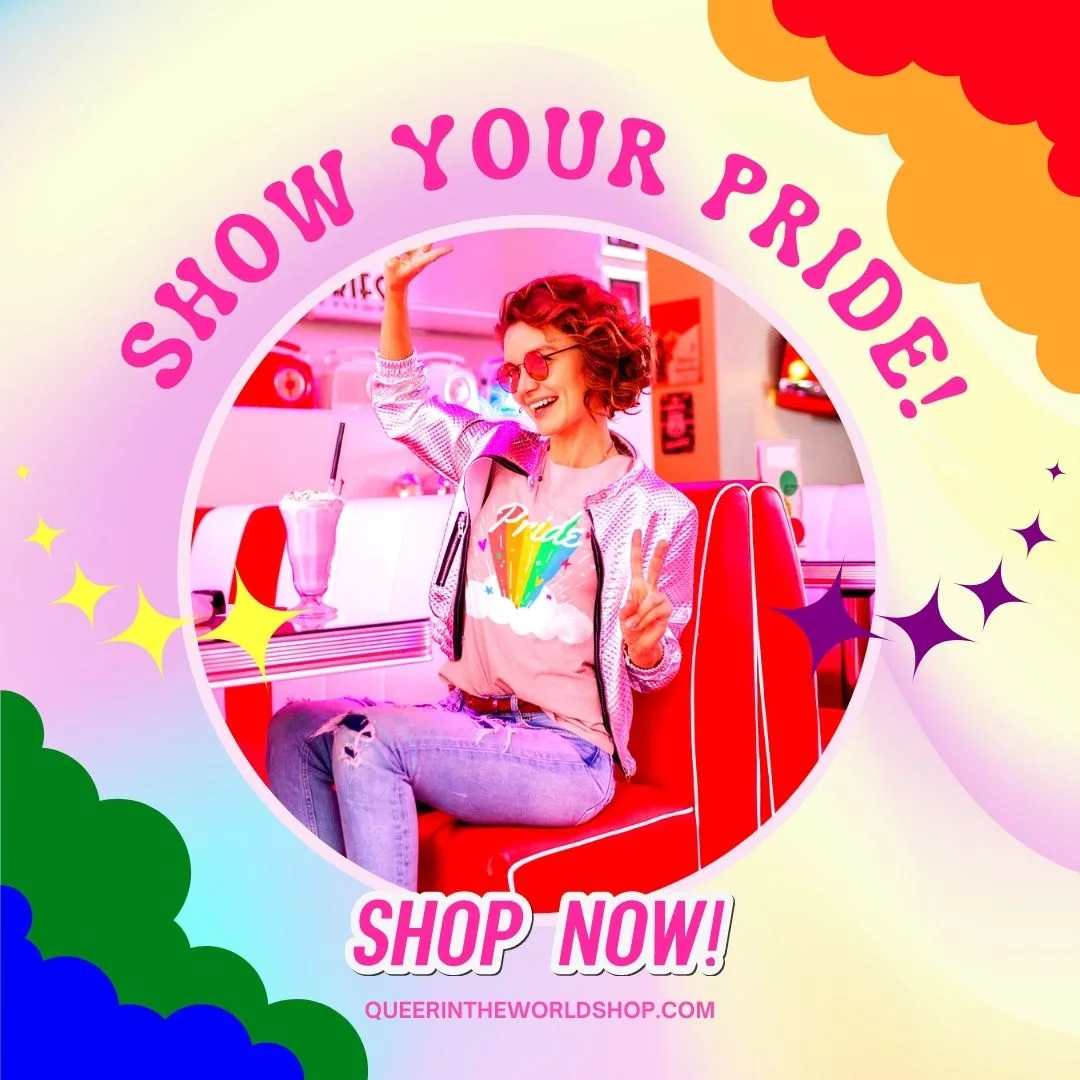 Final Thoughts On Moving to LGBTQ Fort Myers
Even though Fort Myers might not be your first choice of LGBTQ-friendly city to move to, it's evident that the city is making great strides to be as welcoming as it can to its queer community. Fort Myers is beautiful accommodating, and with its low cost of living, there's so much to look forward to when you move here.
Remember that life is what you make it, and whatever gay Fort Myers area you choose to start your new life in, we hope you find the freedom and comfort you desire.
Living in a gay-friendly neighborhood, frequenting local LGBT businesses and events, and joining in queer community groups and sports teams are the best ways to learn about LGBT Fort Myers.
We guarantee that if you do this, your transition to LGBT Fort Myers will be more enjoyable, and you'll meet like-minded people quickly to join your chosen family.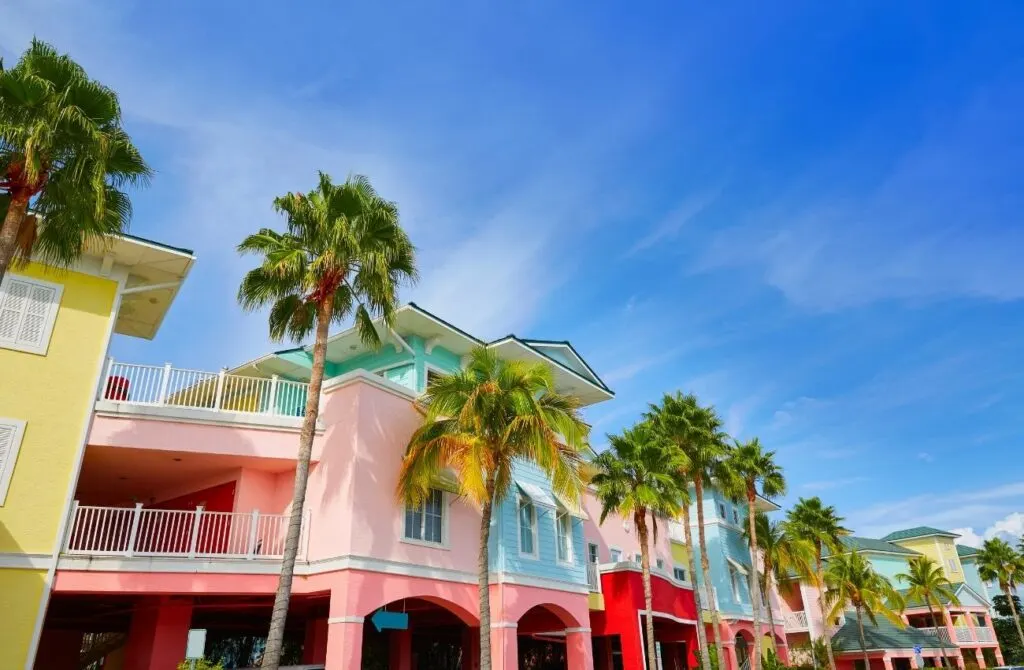 Finding Gay Realtors In Fort Myers Florida
When looking for the ideal realtor, why would you consider someone's sexuality? This may seem strange at first, but there are several reasons why contacting a gay realtor in Fort Myers is a great way to find your dream house.
After all, when it relates to one of life's most important transactions, it's not unreasonable to expect fair, equal, and honest representation from someone who understands the queer community's particular needs and wishes. Furthermore, unfortunately, many people (up to a third of Americans) continue to believe that our community does not deserve protection and dignity in housing, adoption, employment, and other areas of life.
So it's no surprise that LGBT people who use mainstream realtors often describe feelings of discomfort, unnecessary trouble, unenthusiastic representation, or even antagonism or outright contempt. Everyone deserves a pleasant, stress-free home buying or selling experience while being adequately represented, and this is why we feel you should hire a gay realtor to assist you in finding your future home.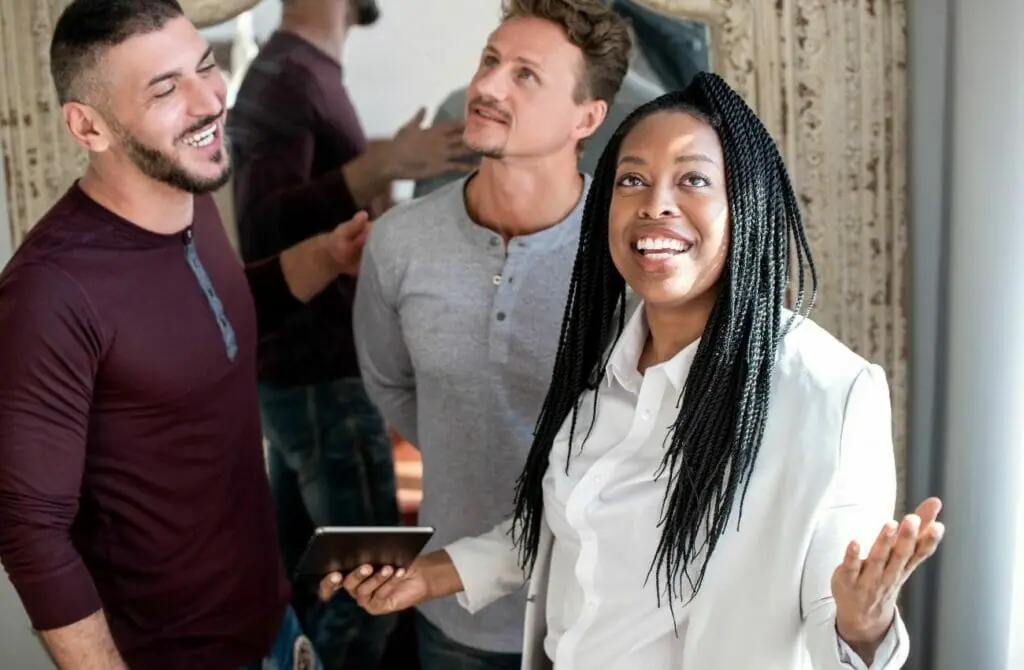 LGBTQ realtors are more likely to be familiar with the diverse communities in their area and know which ones may be best suited to you when looking for a home. That's not to say a heterosexual realtor isn't capable, but they've probably never had to address many of the issues LGBT people face. Rather than just being concerned with how bustling, fashionable, or up-and-coming a neighborhood is (or what it may appear like), gay realtors conduct extensive research into the neighborhoods in which they sell homes to ensure that clients are safe.
It used to be difficult to locate professional LGBT-friendly real estate agents in Fort Myers, and it was virtually impossible to find one if you were relocating here from out of state and didn't have access to a local referral. You no longer have to search for a realtor without knowing whether or not they are accepting of others because you can use a list of gay, lesbian, and gay-friendly agents in Fort Myers to do all of your homework for you.
Simply go to the page, and you'll be presented with a free list of gay, lesbian, and gay-friendly agents who can help you with your relocation as well as other useful information like LGBT+friendly schools, shopping, storage firms, tradesmen, and more. Read the biographies of LGBT real estate agents, then choose the one who is right for you. It's critical that you find someone who will be by your side and support you and your family during one of life's most exciting occasions.
Even better, there is no hidden motive, cost, or obligation whatsoever!